INSIDE: Everything you need to know about things to do in Tokyo with Kids.
At Roam the Gnome™ Family Travel Website, we love to explore all the best family-friendly adventures for kids in Tokyo , and share our finds with you.
Our Tokyo Travel Blog is chockablock FULL of SUPER DOOPER FUN ideas & activities for family travel in Tokyo with Kids, so if you are looking for things to do in Tokyo with kids, you have come to the right place.
Check out our list of Tokyo attractions below and click the links to add these ideas to your list of top things to do in Tokyo.
Tokyo is a juxtaposition of Old World Culture and New World Technology. Japan is our favourite country and Tokyo is our number one city in the world to visit with kids.
There's so many fun things to do in Tokyo for kids, especially if your inner child is alive and well, you love "cute" stuff, and you have a natural curiosity for the weird and wonderful.
Find all the details below.
Disclosure: This article contains affiliate links. If you make a purchase after clicking on one of these links, we may receive a small commission at NO extra cost to you. Main image: Romeo via Unsplash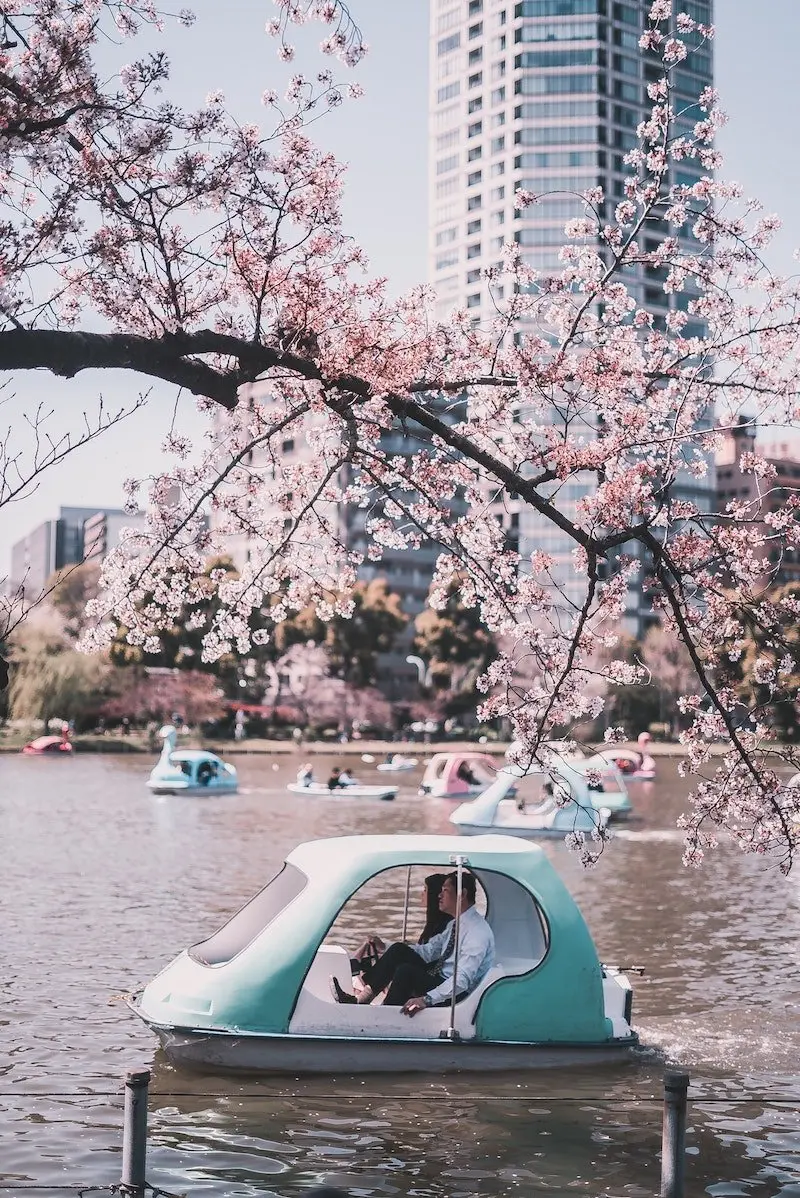 Image credit: Photo by bantersnaps on Unsplash
THE INSIDE SCOOP: Don't miss these Tokyo city suburbs
Correct at time of publication on Roam the Gnome. Please check with venue for updates. We apologise in advance if there have been any changes we are unaware of. All prices in US dollars, unless otherwise stated
Shibuya shopping
shop at Loft and Tokyu Hands for cool things in Japan to take home as souvenirs
Akihabara
For electronics and manga supplies
Asakusa
For old-world charm, history, and SUMO wrestlers, and the chance to head up Tokyo Skytree tourist attraction for a view of the entire city
Ikebukuro & Sunshine City Shopping
It's just off the beaten tourist track in Japan, but LOTS of things for kids to do here.
Kamakura
For the chance to see Japan's largest outdoor Buddha
Odaiba
Taking the train over the Rainbow Bridge to Odaiba for a day of electronic and techno fun.
Harajuku
For a super fun foodie experience surrounded by weird and wonderful people (and tourists), and Kawaii Monster Cafe
Ueno Park
For the National Museums and Ueno Zoo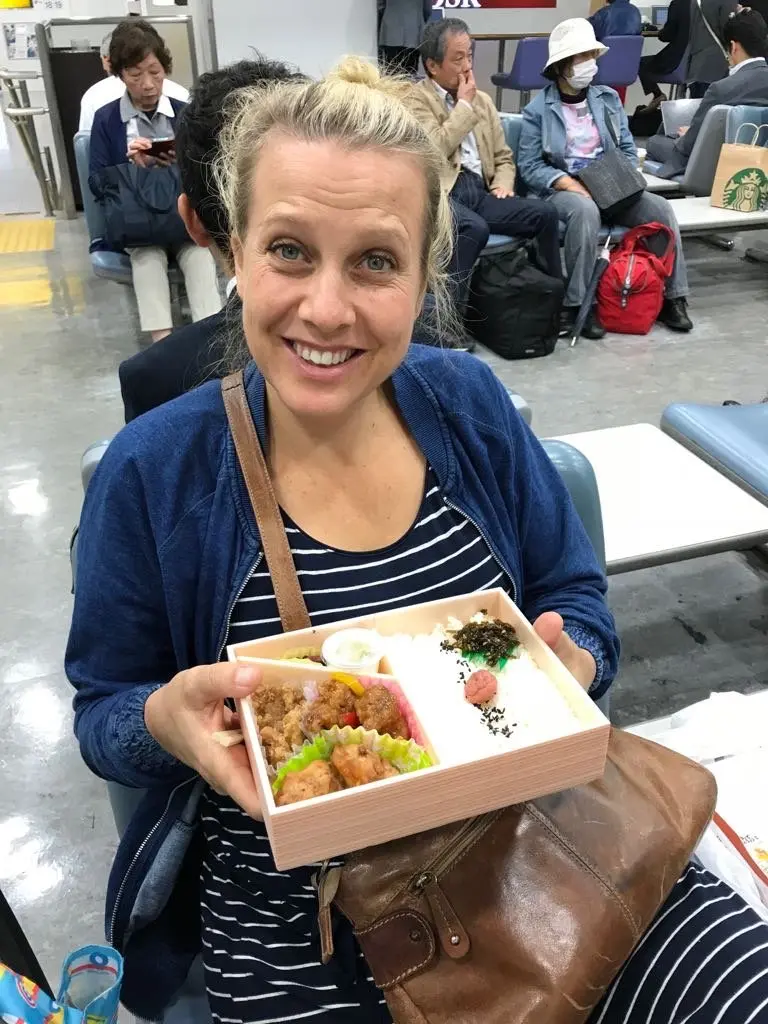 What to eat in Tokyo?
When visiting Japan, be sure to eat or try:
Japanese curry
chicken karaage
eki bento (takeaway food bento box for the train)
mochi rice with sweet red beans filling
matcha icecream
tempura, and
ramen noodles
Walk everywhere…
You never know what you'll spy around the corner.
RELATED: Read this – The Ultimate Japanese Street Food Guide

Places to Visit in Tokyo – Suggestions for your Tokyo Trip
On our Tokyo Travel Blog, we share the best things to do in Tokyo ideas for Tokyo tours, where to go in Tokyo for kid-friendly meals, the MUST DO things to see in Tokyo, all the SUPER FUN things to do in Tokyo for kids, and all about the places to visit in Tokyo with kids in tow.
Japan Travel is so much fun and we've collected the best stuff here, including all the Japan Travel Tips.
We hope the tips on our Tokyo blog help you to compile your Tokyo Sightseeing Bucket List with kids quickly and easily. We are thinking about creating a 5 day Tokyo itinerary or a Tokyo Itinerary 3 days section. Let us know in the comments if this would be useful to you! (Or email us direct at [email protected])
What to organise for a trip to Japan
No.1: Pocket Wifi Rental Japan
Organise pocket wifi rental for Japan.
We recommend Wilh-ma pocket modems.
Their service is fantastic, hassle-free and budget friendly.
No.2: Japan Souvenir Guide
Take a look at our MONSTER Guide of THINGS TO BUY IN JAPAN, and make a list of people you want to buy souvenirs or gifts for.
This will help.
We guarantee it!
(Hot tip: Bookmark the page as you'll want to refer to it again, and again.)
No.3: Buy Japan Rail Pass
Buy your Japan Rail Pass for your long distance trips.
No.4: Narita Airport playground tip
Hot tip: Tuck this one into the bra strap.
Narita Airport has a kids play area to keep the little ones busy while you wait for your plane to depart. See you there!
Hot tip: Send your soft toy to Japan
If you are desperate to go (or go back) and can't make it this year, send your teddy bear instead!
Yes, you read right.
Your plush toy can go for a trip on your behalf, without any delays or time spent in hotels first.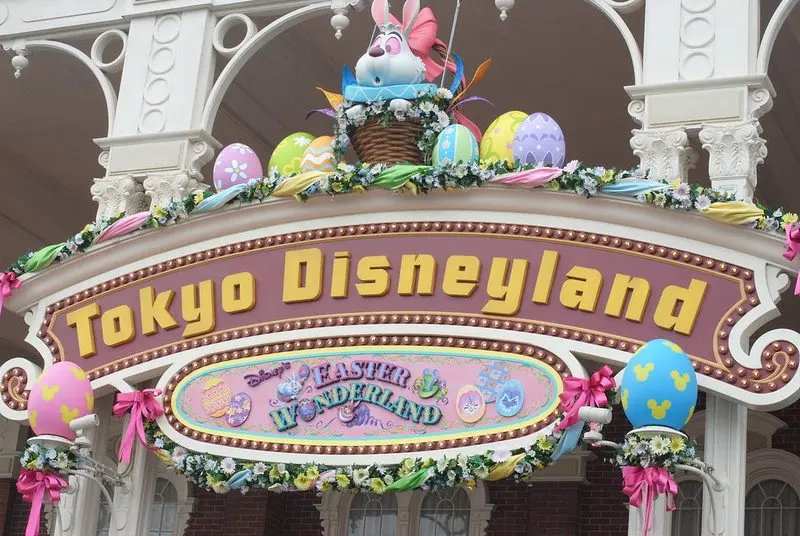 Highlights of Tokyo for kids?
Wondering what to see in Tokyo on your Tokyo itinerary for kids? Here's a bunch of must-do family activities in Tokyo.
Without a doubt, Tokyo Disneyland and Tokyo Disney Sea!
The crazy busy and colourful Harajuku
Shinjuku pedestrian crossing, with thousands of people passing through daily. Catch the train to Shinjuku station and spend the day.
Kidzania Tokyo (top of our "things to do in Tokyo with kids" list)
Odaiba – so good for kids. Plan for at least 1-2 full days! Here's the ultimate guide to things to do in Odaiba Tokyo plus another whole bunch featured on our list of 44 Super Fun Odaiba Points of Interest! Decks Tokyo Beach shopping is awesome.
Asakusa Sensoji Temple and the market stalls lining the route, Nakamise Shopping street
Ikebukuro Sunshine City – the best shopping mall in Tokyo for kids with indoor theme parks, and Tokyo Pokemon center, and the Ikebukuro Earthquake Museum nearby
Enjoying a snack at a Rabbit, Owl, Hedgehog or Reptile cafe
Legoland Discovery Center (post coming soon!)
Tsukiji Fish markets – this is one for the older kids
Studio Ghibli museum (book before you go.)
Ueno zoo (post coming soon!) – great for two, three and four year old children
Hanayashiki, the oldest amusement park in Japan (post coming soon!)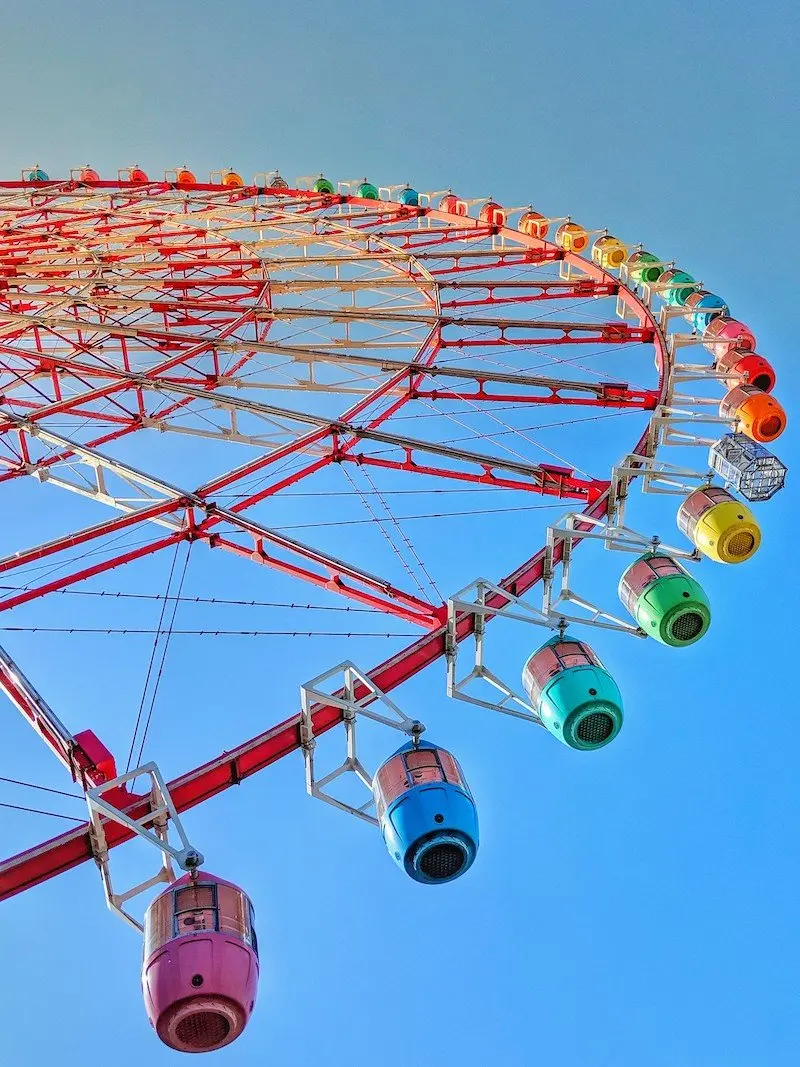 Image credit: Mark Gunn via Flickr CC BY 2.0
WHERE TO STAY IN TOKYO WITH KIDS
Where to stay in Tokyo first time?
This totally depends on what is on your itinerary of course, but we'd definitely peg Odaiba as one of the most central, yet under-rated places to stay in Tokyo with kids.
There's LOTS OF SPACE for kids to roam and run around, and it's way less hectic than other popular places to stay in Tokyo with kids, such as Shibuya, Shinjuku, Asakusa, or Ueno.
Check out our list of the best hotels in Odaiba for families, including the latest prices.

Best Tokyo Family Hotels?
No.1: Richmond Hotel Tokyo Musashino
The family-friendly Richmond Hotel Tokyo Musashino is right near Studio Ghibli AND the swan boat lake.
It also has very cute amenities for kids.
No.2: Hello Kitty Hotel Tokyo
Stay the night in a Hello Kitty room in Tokyo. It's Japan.
You must!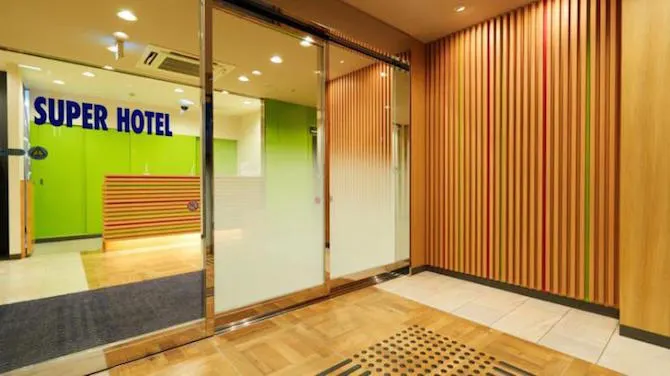 No.3: Super Hotel Shinjuku Kabukicho
The budget-friendly Super Hotel in Shinjuku Kabukicho is in the middle of the action. Great for single parents travelling with kids, but if there's two parents, you'll have to split up.
Awesome breakfast AND an onsen onsite too.
No.4: MyStays Tokyo
For more budget hotels in Tokyo, try MyStays.
The three of us squeezed into one room at the Hotel Mystays Asakusa, near Sensoji Temple and Nakamise Shopping Street, and Tokyo Skytree Tower.
It was the perfect location for walking day trips.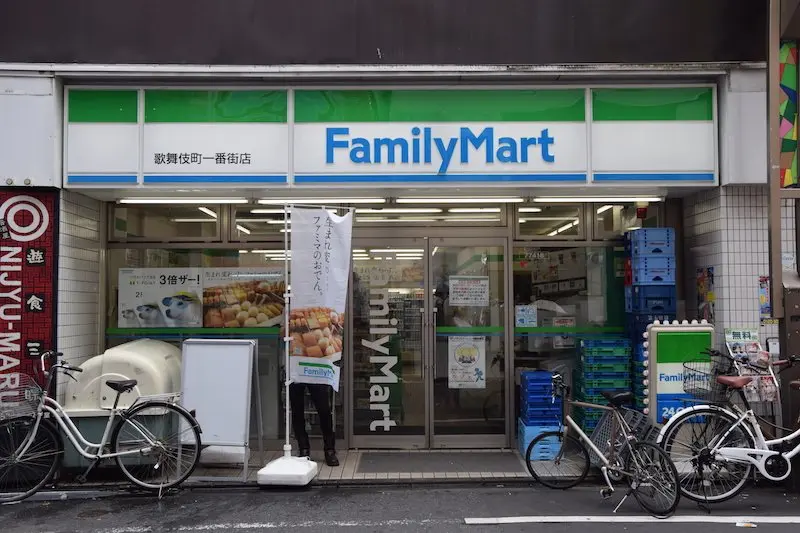 EATING IN TOKYO WITH KIDS
EVERYONE tells me Tokyo is so expensive and that's why they don't go.
But strangely, we find Tokyo to be one of the best places to go on a budget.
It's SO cheap to travel in Japan with kids.
The reason?
Japanese convenience stores, or Conbini (alt: Konbini), as they are called in Japan.
Unlike in Australia, where a 7-11, Star Mart, or any shop attached to a petrol station charges exorbitant prices for everyday products (did they confuse exorbitant with extortion?), a convenience store in Japan is a mini version of a supermarket, BUT BETTER.
We love them for quick but healthy breakfasts, lunches, and snacks.

What you can buy at Family Mart Convenience Stores Japan?
You can buy onigiri rice balls with all kinds of fillings for about $1 AUD.
One or two of these, and you are full for hours.
There's curry rice, udon or ramen noodles, ready to eat bento boxes, and they'll even heat it up for you right then and there, for FREE!
They have ATMs, phone cards, and every flavour of Pocky you can imagine.
And HOT SWEET MILKY TEA in a bottle for 130 yen ($1.40 AUD).
(I'm addicted to this stuff.)
You'll find a Japanese convenience shop like Lawson or Family Mart on every street corner, in every town, in every region.
There's even one at the airport so you can stock up on last minute souvenirs and snacks with your last remaining handful of yen.
Japanese Grocery Stores
Visit a Tokyo Supermarket to pick up ready-to-eat meals in Tokyo on a budget, and try all the delicious Japanese drinks.
(Hot tip: Here's a guide on what to buy at a Japanese grocery store so you can cook your favourite Japanese food at home after your trip.)
It's also the best place to buy Japanese snacks, and Japanese chocolate souvenirs for friends and family.
Oh, and ALL the best Japanese candy!

Wondering where to eat in Tokyo with Kids?
There's also HEAPS of budget-friendly family restaurants in Tokyo.
curry houses
family restaurants
rice bowl restaurants
tempura restaurants
udon restaurants
ramen restaurants – Tokyo Station is home to Tokyo RAMEN STREET!
Check out the Tokyo Shopping streets for Japanese street food to eat in Tokyo.
And you must visit Ice Cream City to try 50+ Japanese ice cream flavors, including WASABI ice cream and EEL ice cream!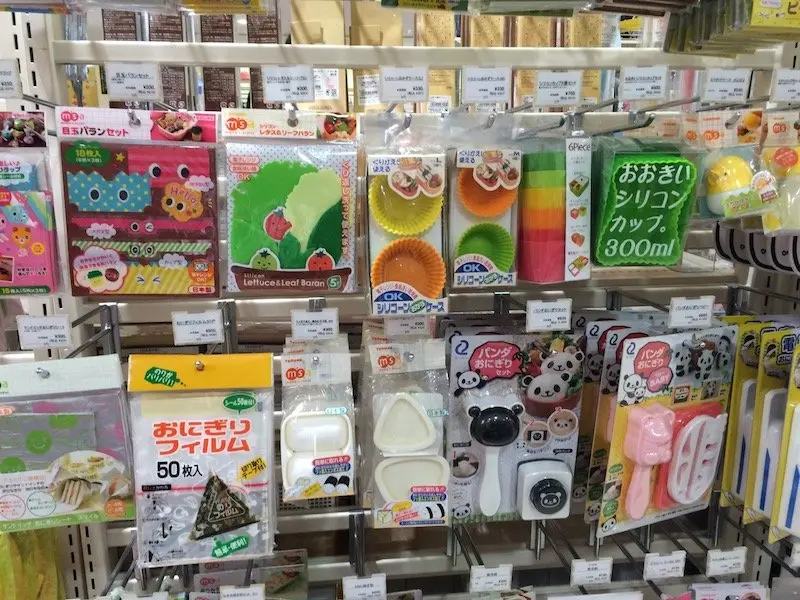 SHOPPING IN TOKYO
Tokyo Souvenir Shopping
If you are on a Tokyo shopping expedition, and want to buy all the best Japanese souvenirs, look no further than our MONSTER LIST OF THE BEST THINGS TO BUY IN JAPAN!
Seriously. It's the complete guide to buying unique and wonderful Japanese souvenirs.
If you are looking for a gorgeous traditional Japanese souvenirs shop? Don't miss a visit to this one. You can pretty much pick up everything you need (something for everyone) in this one shop right near Harajuku.
Then, pick up all your bento supplies in Tokyo at Loft in Sunshine City.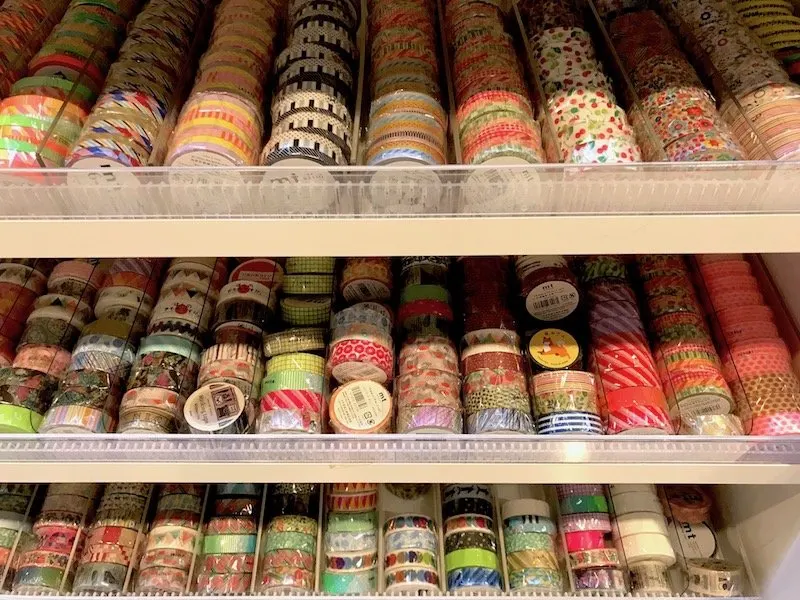 Cute Japanese stationery
If you love cute kawaii Japanese stationery as much as we do, then you must visit Loft. We think it's the best Japanese stationery shop around.
We've gathered the best of the rest in this guide to Japanese stationery shops in Tokyo too.
Tokyo Art Supplies
Check out our complete guide to art supplies shops in Tokyo.
Best Kitchenware Shops in Japan
Read our guide to the best Japanese kitchenware shops in Tokyo for Japanese tableware, Japanese utensils, chopsticks, Japanese bowls, Japanese cups and more.
Epic Japanese Home Decor Stores in Tokyo
Everything you need to know about Japanese home decor stores in Tokyo, including where to buy kawaii homewares and zakka products.
Plus, the best Japanese furniture shops for Japanese homewares too.
Fabric Shopping in Tokyo
Wondering where to buy fabric in Tokyo? Click the link to find out.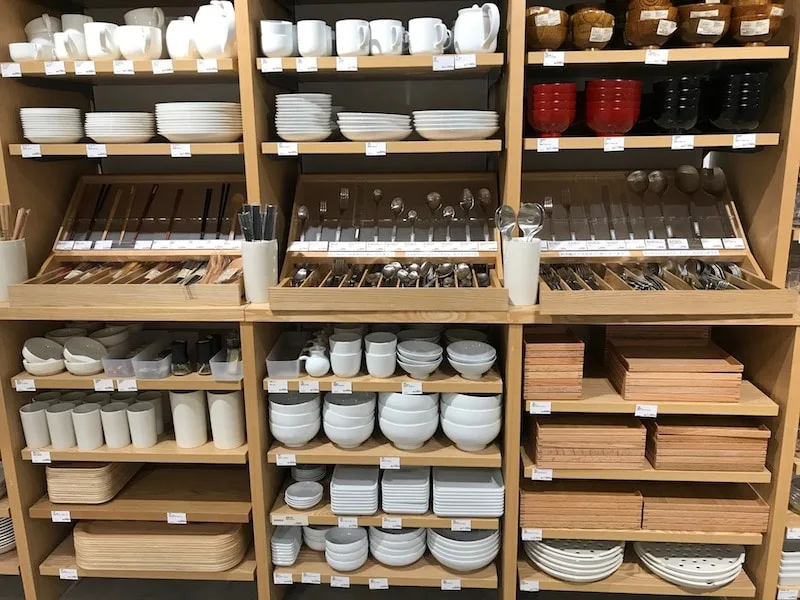 MUST VISIT SHOPS IN TOKYO
No.1: MUJI Shibuya Tokyo
Right next to Loft in Shibuya, you'll find our FAVOURITE shop in the world, MUJI JAPAN
This place is an ode to stylish minimalism and organisation, aka Marie Kondo.
Our two favourite spots in Muji, other than gazing longingly at the oak dining tables on the basement floor or dreaming of buying up the entire rack of their simple dresses, is the food hall selection downstairs, or taking the tribe to the dedicated kids playroom space.
We NEVER visit Tokyo without stopping in here for a browse.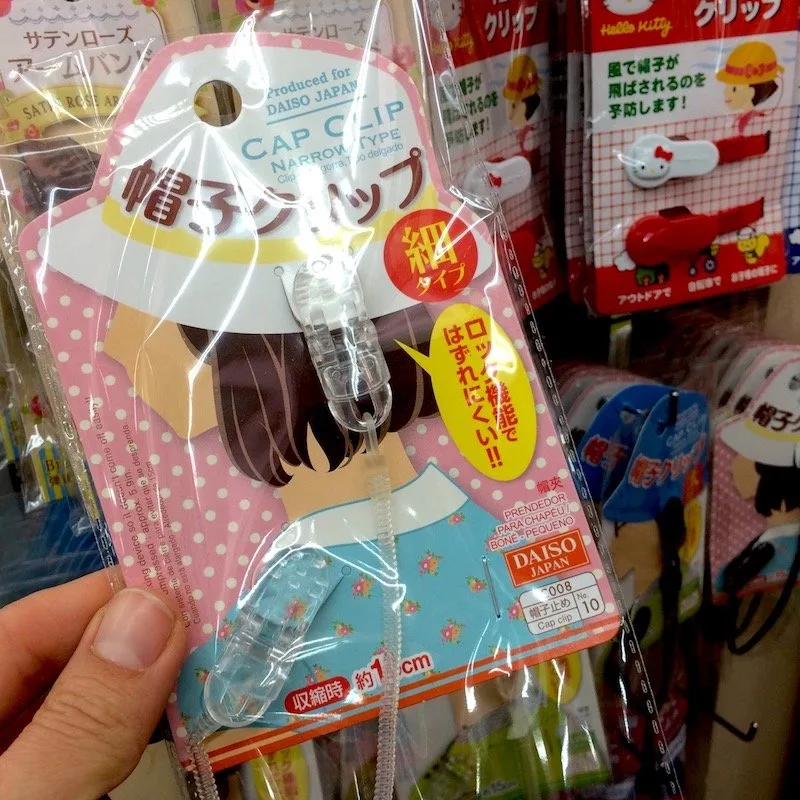 No.2: DAISO Harajuku Tokyo
DAISO Harajuku Tokyo is our favourite 100 yen store in Japan for Japanese souvenirs, and cheap Japanese snacks to take home in the suitcase.
Give the kids free-rein when buying souvenirs for friends and family.
Everything is only 100 yen each!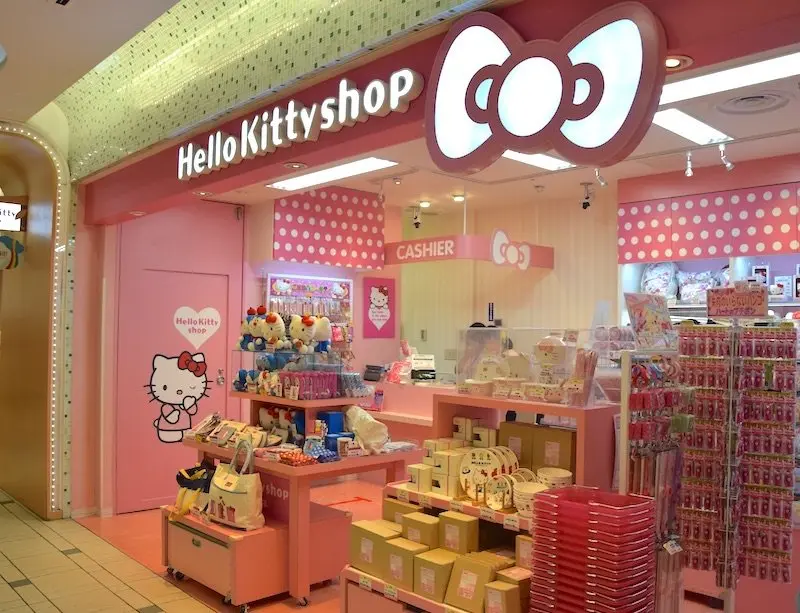 No.3: First Avenue Tokyo Station & TOKYO CHARACTER STREET
First Avenue Tokyo Station is not just a hub of transport.
It's a shopping destination in its' own right, perfect for kids and families.
Take the kids to Tokyo Character Street for the best of Japanese anime and well-known brands such as Hello Kitty, Miffy, Snoopy, Pokemon and Studio Ghibli characters. Stop for a slurpy noodle lunch break at Tokyo Ramen Street.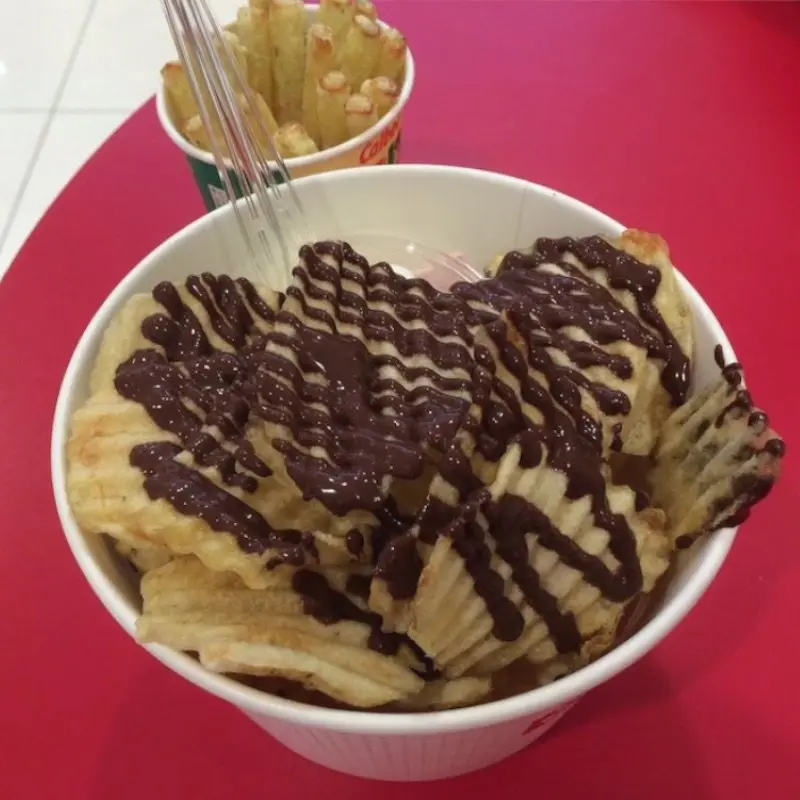 No.4: Tokyo Okashiland
Follow it up by trying famous Japanese snacks like this one, at Tokyo Okashi Land.
Best of all, visit the Tokyo Station Food Hall, TokyoMe+ to collect all your wrapped desserts gift boxes to take home!
No.5: Best Tokyo Toy Shop?
Stop by the Tokyo Toy Museum for the best toy shop in Tokyo for Japanese toys & gifts for children from Japan. It's full of wholesome wooden Japanese toys and cute games.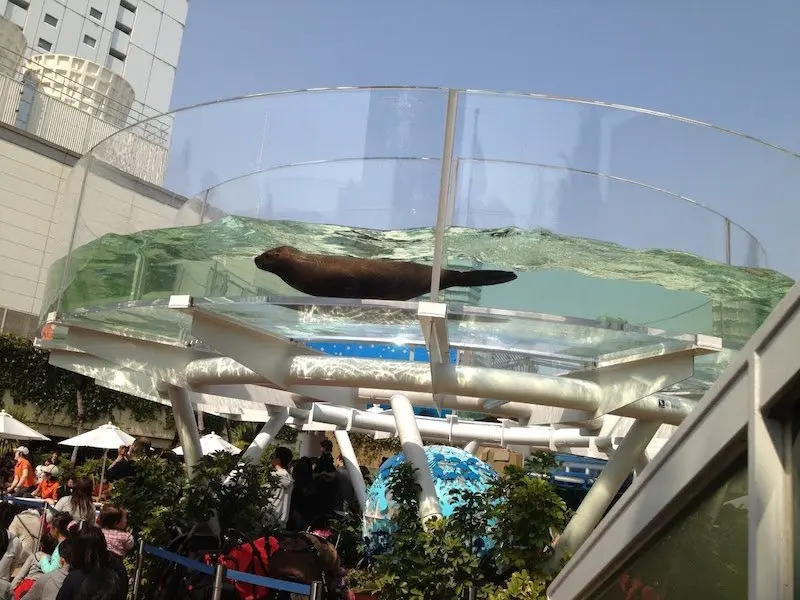 FUN THINGS TO DO IN TOKYO AT TOKYO TOURIST ATTRACTIONS
No.1: Ikebukuro
Sunshine City in Ikebukuro has tonnes of stuff for kids.
The aquarium in Sunshine City has a jelly fish tunnel and an outdoor swimming pool for seals
Check out the Nippon Animation Store
Poke your head into the Pokemon center.
Pretend you are a Japanese kid and enjoy games and rides at Namco Namja Town
Tokyu Hands Sunshine City is a must do – we love the one in Ikebukuro best.
There's also a cat cafe (see further down the post for details)
Then spend hours at Tokyu Hands Department Store, making your way from top to bottom, to check out the handy tools and supplies for all kinds of creative hobbies.
You won't walk out empty handed!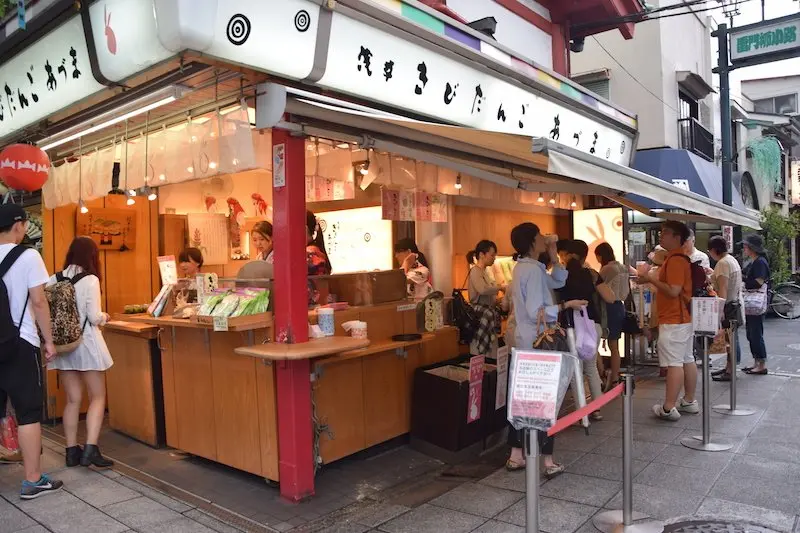 No.2: Asakusa
Check out our 10 things to do in Asakusa Tokyo with kids.
It's a full day out!
No.3: Kichijoji
Ride the Inokashira Park Swan Boats on a beautiful lake near Kichijoji
It's a must do!
Studio Ghibli is very close by.
Be sure to book tickets well in advance.

No.4: Harajuku with Kids
This is the street for fun food including:
Japanese crepes
rainbow cotton candy, and
the Long, Longer, Longest shop with the biggest ice creams around.
No.5: Shibuya
Visit the Hands Cafe upstairs to see the gallery of handmade craft.
The DISNEY store in Shibuya is worth a peek too.
Sales items are on the top floor.
No.6: Setagaya
The Gotokuji Cat Temple is a quirky ones kids love, plus it's a bit off the beaten track so way less tourists than the Asakusa shrine.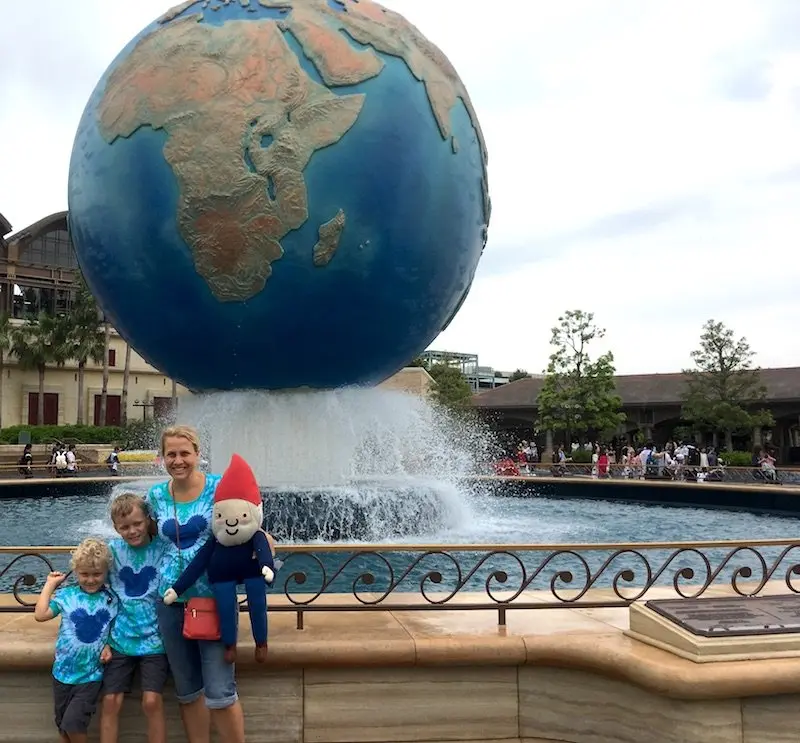 TOKYO DISNEYLAND & TOKYO DISNEY SEA
There's a myth that Tokyo Disneyland is for young kids and families, and Tokyo Disney Sea is for teenagers and 20-somethings.
We disagree!
There's plenty of stuff at Disney Sea attractions for the Under 7's, including the not-to-be-missed highlight of Disney Sea, the shimmery magical Mermaid Lagoon!
ART GALLERIES & MUSEUMS IN TOKYO
No.1: Tokyo Toy Museum
The Best Museum in Tokyo for kids is definitely the Tokyo Toy Museum. DO NOT MISS IT.
The Toy Museum in Tokyo is the most elegant AND wholesome museum in Tokyo, and possibly the world.
The entire place is filled with handmade and hand-carved wooden toys made by local and retired craftsmen and women.
Kids LOVE this place.
It's three-storeys of:
hands-on puzzles
games
dress ups
imaginative play opportunities
Check out the best toy shop in Japan on the ground floor as you leave.
Stock up on toys, gifts and souvenirs to take home.
No.2: Tokyo Fire Museum
On the way back to the train station at Yotsuya Sanchome after your visit, stop into the Tokyo Fire Museum for 6 storeys of hands-on activities and fun about firefighting in Tokyo.
There's:
interactive activities
buttons to push
videos
cartoons
vehicles to climb in, and more.
It's a fabulous find.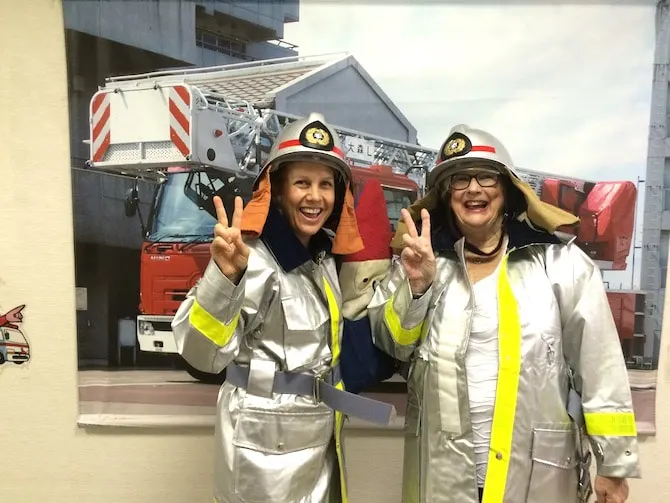 No.3: Tokyo Earthquake Museum
You can also take part in an bone-shattering Earthquake Simulation at the Tokyo Life Safety Center & Earthquake Museum
(This museum is great fun!)
FUN PLAYGROUNDS IN TOKYO FOR KIDS
The Tyre Playground in Tokyo is about 45 minutes from Ueno on the way to Haneda airport.
It's worth a look if you are heading that way.
But our favourite playground and park in Tokyo is Kodomo No Kuniya.
(Check back soon for a detailed post on it)
MORE THEME PARKS IN TOKYO
No.1: Sanrio Puroland
Sanrio Puroland Tokyo is in my Top 10 most beautiful 'theme parks' in the world.
I cried when I walked in!
(Roam the Gnome did look at me strangely!)
Hello Kitty Fans must visit.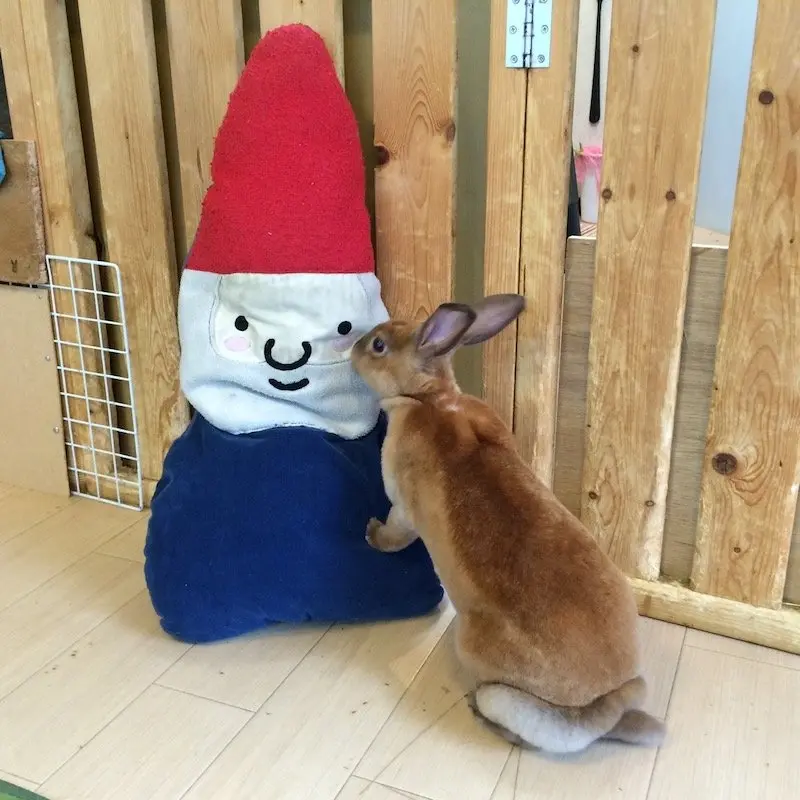 ANIMAL CAFES IN TOKYO
No.1: R.A.A.G.F Rabbit Cafe in Harajuku
The cat cafe craze started in Japan, and not long after, came the Rabbit cafe craze.
Roam the Gnome, Grandma and I visited this Harajuku Rabbit Cafe and enjoyed afternoon tea in their company.
Such fun for all ages.
No.2: Nekobukuro Tokyu Hands
Get up close and personal with purring felines at the Cat Cafe at Tokyu Hands
UPCOMING EVENTS IN TOKYO
Details coming soon.
TOKYO TOURISM – FAQ
Weather in Tokyo
What is the weather in Tokyo today?
Click here to find up-to-date TOKYO Weather reports.
Getting Around Tokyo
Click here for the Japan Guide Website and all the details of getting around Tokyo on foot, by JR rail, by subway, and by taxi.
PLAN YOUR TOKYO TRIP WITH THIS TOKYO MAP
Plan your Travel in Tokyo Itinerary with these FREE Tokyo Maps here.

TOKYO ON A BUDGET
Looking to visit Tokyo on a Budget?
Be sure to pick up a "Welcome Card"
In Tokyo, the Welcome Card is a book called the Tokyo Handy Guide, available at all Tourist Information Offices.
It's filled with discount vouchers for travellers to Japan.

The ULTIMATE Roam the Gnome Guide of Things to do in Tokyo with Kids
It's the food, the people, the culture, the care, the attention to detail, the cleanliness, the orderliness, the vending machines, the beauty, and their way of adding a dose of 'cute' to everything, including fire hydrant covers!
We could move there tomorrow.
Keep checking back to this page, as we have LOTS more Tokyo Fun to add over the coming months.
More Fun Places to Visit in Japan

Holidaying in Asia with Kids?
Visiting more of Asia with kids?
Take a look at these other cities below.