INSIDE: Guide to the BEST Japanese Home Decor stores in Tokyo for super cute Japanese homewares.
If you love Japanese home decor, you need to know about ZAKKA products.
Zakka is my favourite Japanese concept – it means 'miscellanous goods'.
A much better description is that things imbued with a sense of zakka "make life pleasurable and bring a sprinkle of joy to your day".
Zakka homewares scattered around your house and home can hold your jewellery, favorite treasures and the best candies from Japan. Zakka homewares also make your interior spaces warm, and inviting.
Most often zakka goods are 'kawaii' cute, with a childlike zest for life.
Zakka ornaments & products help everyone to hold on to their inner child in a grown up world.
(You might like to know about another Japanese philosophy I love too – it's called wabi-sabi – the Japanese understanding that life is both perfect and imperfect at the same time, and that, despite the conundrum, life is beautiful because of it. )
Find ALL the best Japanese home decor brands and Japanese interior design stores, selling both Zakka AND traditional Japanese home decor, in our guide below.
Disclosure: This article contains affiliate links. If you make a purchase after clicking on one of these links, we may receive a small commission at NO extra cost to you.
Best Japanese Home Decor Stores for Zakka
Correct at time of publication on Roam the Gnome. Please check with venue for updates. We apologise in advance if there have been any changes we are unaware of. All prices in yen, unless otherwise stated
Here's some examples of Zakka goods:
Toadstool CHAIR SOCKS! Because doesn't EVERYBODY need a few red and white toadstools around the home?
a simple embroidered apron or shibori dyed Japanese mother's apron to wear when cooking
a sweet hand-crafted Zakka purse you use everyday to pay for your goods
the washi paper tape -masking tape- with a sweet whale design that you use to hang posters on your wall
an endearing (but perhaps purposeless?) ornament that brings a smile to your face when you wash up
Or how about:
a cute fox-illustrated teacup that is the perfect shape and size for your first tea of the day
Mt Fuji printed Japanese door curtains for home (noran), like the ones you see in Yakitori-ya shops
pretty printed linen material for sewing projects
Japanese teatowels with adorable Japanese cutesy design
adorable chopstick rests
handmade Japanese candles & candle holders for the dinner table
Japan is FULL of Zakka inspired homewares, ornaments and Japanese home decor to fill you with delight.
---
RELATED: Big List of the Best Things to do in Tokyo With Kids

14 BEST JAPANESE HOMEWARES SHOPS FOR JAPANESE STYLE
Here's a list of the best shops in Tokyo to find adorable Japanese homewares and Japanese Zakka goods to fulfil all your Japanese interior design ideas and make your heart sing.
Hot tip: Check out the Japanese version of ELLE Decor magazine エルデコ for lots and lots of Japanese home design inspiration.
Japanese food magazines are another good place to see wholesome Japanese interior design inspiration.

No.1: Watashi No Heya Japanese Home Decor Store
Watashi no Heya means 'My Room' in Japanese, this is a fabulous shop to find Japanese souvenirs and elegant Japanese gifts to use in your home on a daily basis. They stock Japanese tableware, Japanese ceramics, rice bowls, noodle bowls and more.
They have six stores in Tokyo, including one in Marunouchi and Ikebukuro.

No.2: Tokyu Hands Department Store
Tokyu Hands will be mentioned throughout this story but if you want to find super cute things for the home such as salt and pepper shakers that say 'salt' and 'pepper' in Japanese when you shake or pour, then this is your place.
Stop by and have a look at their range of Japanese towels, Japanese hand towels, and Japanese design furoshiki wrapping cloths.
I love their Japanese home decor items, and their range of Japanese travel goods.
And did I mention the Japanese craft supplies???
Spend a DAY.
PS: The Kinoko Toadstool chair socks pictured top above are from Tokyu Hands.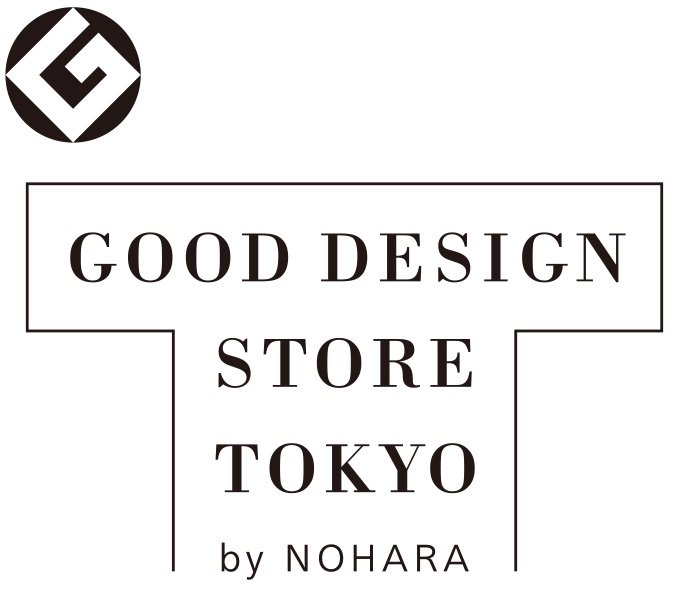 No.3: Good Design Store by Nohara
The Good Design Store by Nohara in Tokyo is located in KITTE Department Store.
The products in this shop have all won Japan's product design award.
It's spectacular.

No.4: Marku-S Traditional Japanese Home Decor
Marku-s sells handmade Japanese pottery, Japanese brooms, and Japanese tableware.
Everything in the shop is made by hand by local Tokyo craftsmen and women, a somewhat rare experience these days.
Please take special care in the shop, as many items are breakable.
Markus is open from 11:00 to 20:00.

No.5: Hapins Store
Hapins is a chain store filled with cute Japanese characters, soft toys, cushions, pillows, storage options, and clever gadgets to organise your home.
They have a range of kitchen items including:
Japanese dishes
laundry goods
home interiors
smart phone accessories
stationery
furniture
bags and wallets, and
travel goods too.
Check out their Winnie the Pooh range, and their oh-so-cute collections.

No.6: Passport
Passport is a shop collection owned by Hapins, and with a similar style.
Stop here for pretty and fun miscellaneous goods!

No.7: Bao-Bab.Fleur
Bao-Bab.Fleur is a cute lifestyle shop with a branch in Tokyo Shinjuku, also owned by Hapins.
They stock a range of fashion goods and accessories such as bags, rain goods, accessories and watches, and miscellaneous goods such as stationery and room scents.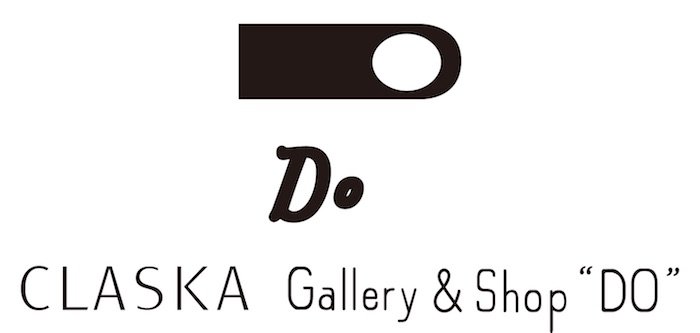 No.8: Claska
CLASKA Gallery & Shop "DO" is a lifestyle shop that selects items that fit the Japanese living of today.
"DO" (pronounced as in "dough") offers various items from Japanese traditional crafts to new designer products, selected by shop director Takeo Okuma.
Claska has stores in Marunouchi, Ginza, Nihonbashi, Shibuya, Kichijoji and Tama.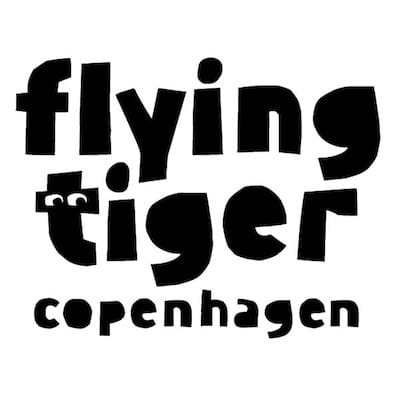 No.9: Flying Tiger Copenhagen
Flying Tiger Copenhagen was a surprise find on my last trip to Odaiba. Flying Tiger stocks over 1,500 items and adds new items every season.
Their range of zakka homewares feature cute faces, animals, and more – you'll find something you need and want in this store featuring inspired design. There are always new products, and new surprises every month.
Find Flying Tiger stores in Tokyo at Shibuya, Shinjuku, Tama, Kichijoji, Odaiba and Yokohama.

No.10: Afternoon Tea Store
You might also try the chain store, Afternoon Tea, for all things that belong in the room when you are enjoying a shared cuppa with a friend or family. It's the place to buy both lifestyle goods and tearoom fancies.
Find Afternoon Tea stores in Shinjuku, Shibuya, Ueno and Ikebukuro. (scroll down the page to find the Tokyo shops).
When there's a teashop on site, you can also eat in, and enjoy their Tea and Bakery menu after you browse.

Image credit: Kakesu
No.11: Kakesu Zakkaten
Kakesu Zakkaten sells teapots, teacups, a famous brand of towels, and ceramics. Most of their products are 'made in Japan' so make the perfect gift.
Kakesu Zakkaten is a pleasure to visit – their styling is heart warming!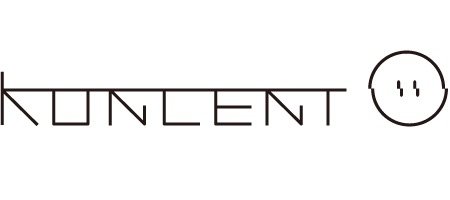 No.12: Koncent Japanese Home Decor Shop
Koncent's concept store on Kuramae's Edo-dori is home to Japanese knick knacks and design-friendly objects from Japan. Grab a coffee instore while you browse.
KONCENT is a platform designed to connect people who make and use things and people who use things.
Find an eclectic range of Japanese products including:
shopping baskets
bathroom floor mats
umbrellas, earrings
coasters
dishes
toothbrush stands, and more.

No.13: Wise Wise Tools
Wise Wise Tools in Roppongi Midtown is a shop with handpicked products guided by the principle that filling your life with modern handmade goods, make with care and craftsmanship, is the pathway to a 'rich' life.
"a rich "life" through daily crafts created by new techniques and contemporary aesthetics based on traditional craftsmanship".
Their store in Roppongi stocks a carefully curated selection of handmade or bespoke goods of:
Japanese tableware
useful tools for keeping house
Tokyo fashion and accessories
hand crafted furniture
storage and basketry, and
kitchenware.

No.14: Village Vanguard
Village Vanguard is lots of fun to browse too.
They stock an eclectic range of:
ornaments
t-shirts
cushions
fashion
books
smart phones
clocks
kitchenware
household goods
party goods
character goods
soft toys and Japanese plush dolls
posters
aroma and incense
household goods
kitchenware
backpacks, bags and wallets.
Check out their current collaborations – Miffy by Dick Bruna was a recent one.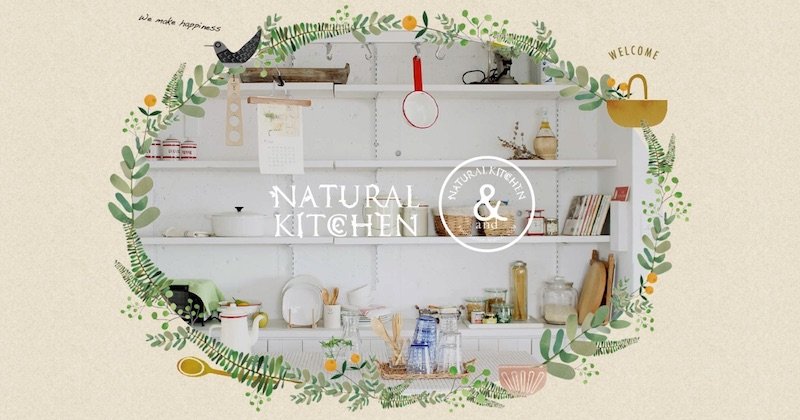 BEST 100 YEN STORES FOR JAPANESE HOME STYLE
No.1: Natural Kitchen
Our favourite 100 yen store in Japan for natural design inspiration with hundreds of kitchenware products for the home. Natural Kitchen 100 yen store started in Osaka but now has branches all over Japan.
They stock:
Japanese tableware
white tableware
baskets
wooden dishes and wooden plates and bowls
linen teatowels
enamelware (enamel pitcher, enamel pot and divided plates)
picture frames
home decoration products
homewares including cutlery, wooden spoons
storage boxes
drink coasters
earrings and jewellery
lunch bags and more.
They also stock Duralex glasses, Tsubame cutlery and pans, and Weck glassware.
READ MORE: The Best Kitchenware Shops in Japan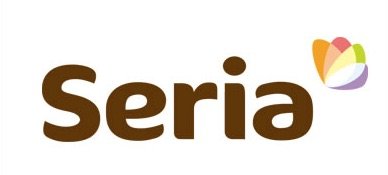 No.2: Seria
Another super fun 100 yen shop in Tokyo is Seria.
Their motto is 'color the days with Seria'.
Cute!
We love the giant store in Odaiba.
Seria stocks all kinds of products including:
earrings and fashion accessories
nail art supplies
false eyelashes
Japanese face mask sheets
shower caps, and
make up, and
bath toys for kids.
There's bags and handbags, storage, and Japanese tablewares.
Plus
Japanese office supplies
Japanese stationery
Japanese school supplies
cute sticky notes
scissors,
And, Japanese bento accessories and Japanese bento boxes.
Kids will LOVE the DIY Japanese candy
The craft section is filled with craft supplies and dried flower displays to make your own fun zakka goods.
They have TONNES of Disney products too!
READ MORE: The Best Japanese Candy to buy from a 100 yen store in Japan

This list of the large Seria stores in Japan.
These stores have this symbol as above next to them.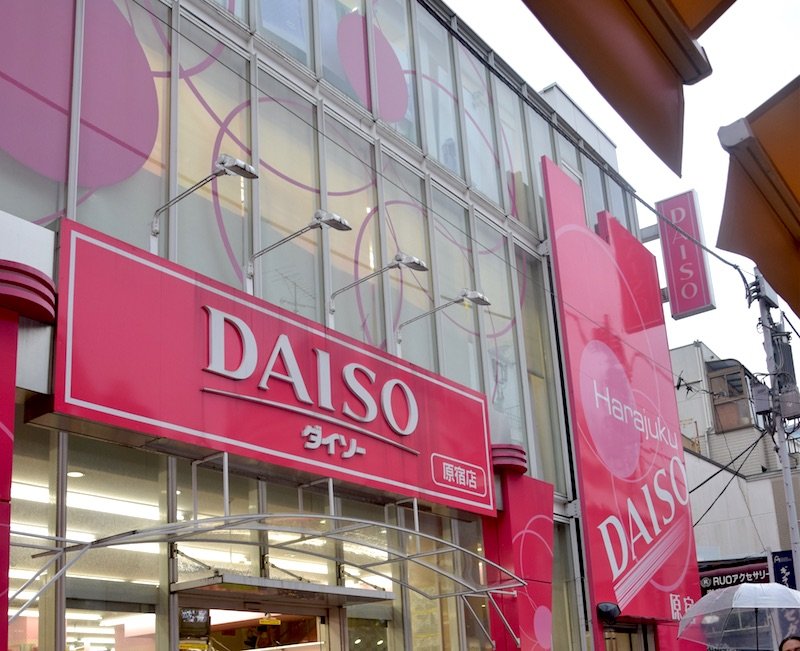 No.3: Daiso Japan
Daiso is the most well known of 100 yen shops in Japan.
We love the DAISO in Harajuku, and it's one of the easiest Daiso stores in Tokyo to find for most people as it's on Takeshita Street in Harajuku.
The only problem with DAISO is that they now have DAISO shops in America, Asia and Australia, with almost identical products, so some of the fun of finding quirky Japanese products in Tokyo has gone.
It's nice to buy something for 100 yen though, instead of the $2.80 AUD you pay at home per item.
READ MORE: The Best Japanese Snacks to buy in Japan at a 100 yen store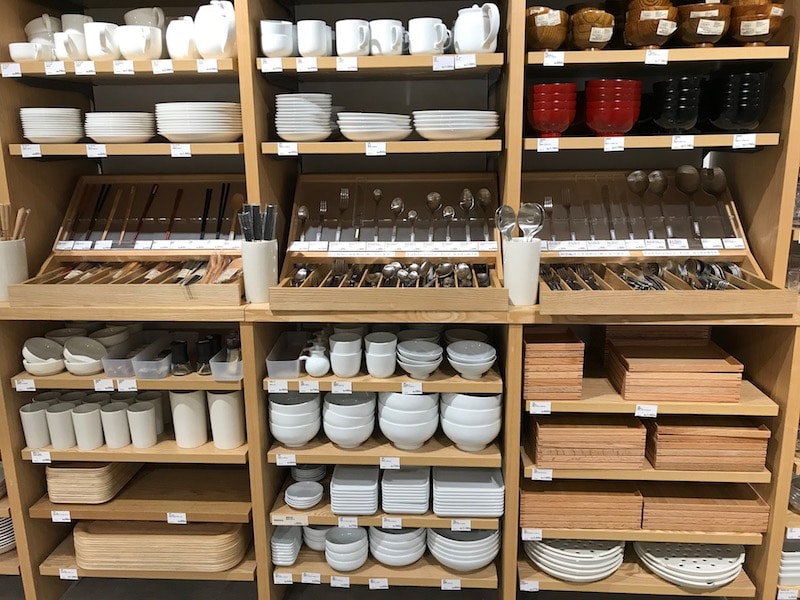 Best Japanese Furniture Stores for Homewares
Here's a quick run down of our favourite Japanese furniture shops to buy Japanese homewares in Japan.
NITORI furniture
Ikea Japan (PS: did you know there's an IKEA museum? It's in Sweden. Pop it on your bucket list)
Hida Takayama
Wood You Like
Take a look at our guide to Japanese furniture for more information and details including:
addresses
websites
opening hours, and
access.
Toadstool Rating: Japanese decor store

Looking for more places to shop in Japan?
Click the links in blue below for more Tokyo tips