INSIDE: The Ultimate Guide to Fabric Shopping in Japan and where to buy fabric in Tokyo.
Dressmakers, craft lovers and sewing enthusiasts will adore Japanese fabric shopping in Japan.
The designs range include kawaii cute character fabric, pretty florals, Japanese Liberty prints, and more traditional Japanese fabrics such as indigo dyed linen, so there's something for everyone.
Japanese Fabric Types
Here's a list of some of the beautiful Japanese fabrics you can find when you go shopping in Japan:
Japanese kimono fabric and cotton kimono fabric
Japanese silk fabric
traditional Japanese fabric prints
Japanese fabric used in many traditional souvenirs, called Chirimen crepe material
Japanese print fabric
Japanese indigo fabric & Japanese indigo ikat fabric
Japanese cotton fabric
Japanese quilting fabric
Japanese knit fabric
Japanese dress fabric
Japanese themed fabric, including Disney fabric, and Japanese character fabric
Kawaii fabric (cute Japanese fabric) with hand-drawn cats, dogs, toadstools, woodland themes, and animals (I LOVE THESE!)
Take a look below to find where to buy fabric in Tokyo, and all the best fabric shops in Japan.
PS: Check back soon for our new release, Tokyo Craft Guide.
Disclosure: This article contains affiliate links. If you make a purchase after clicking on one of these links, we may receive a small commission at NO extra cost to you. Main image credit: DozoDomo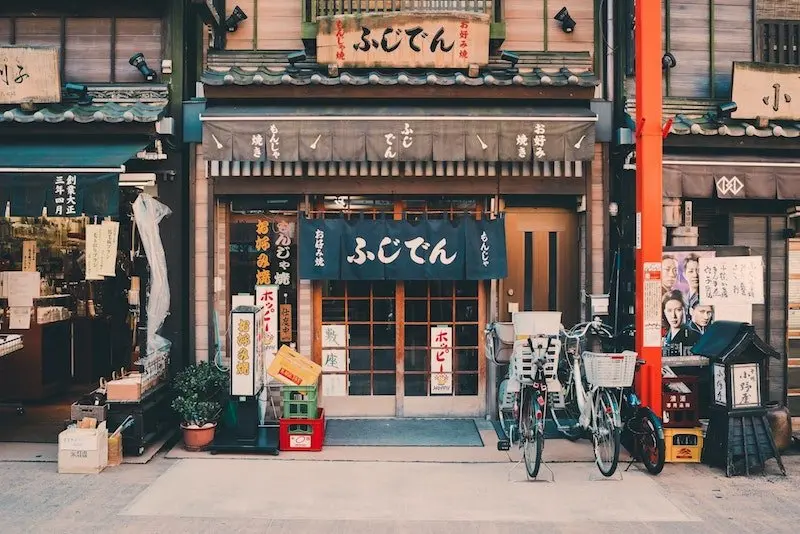 Image credit: Clay Banks via Unsplash CC BY-1.0
WHERE TO BUY FABRIC IN TOKYO? BEST FABRIC STORES IN JAPAN
Correct at time of publication on Roam the Gnome. Please check with venue for updates. We apologise in advance if there have been any changes we are unaware of. All prices in yen, unless otherwise stated
First stop – Nippori Fabric Town
Nippori Fabric Street Tokyo is the centrepiece of fabric stores in Tokyo.
Don't miss it if you are looking for unique textiles in Japan.
Looking for beautiful and unique Japanese souvenirs for the quilter or fabric connoisseur?
You'll find all kinds of Japanese textiles & notions here.
Budget tip: Buy Japanese fabric wrapping cloth called Furoshiki and use those materials in your projects too. Where to buy furoshiki cloth in Tokyo? Try 100 yen stores like Daiso.
RELATED: The 34 Best Candies from Japan to eat on a fabric shopping trip!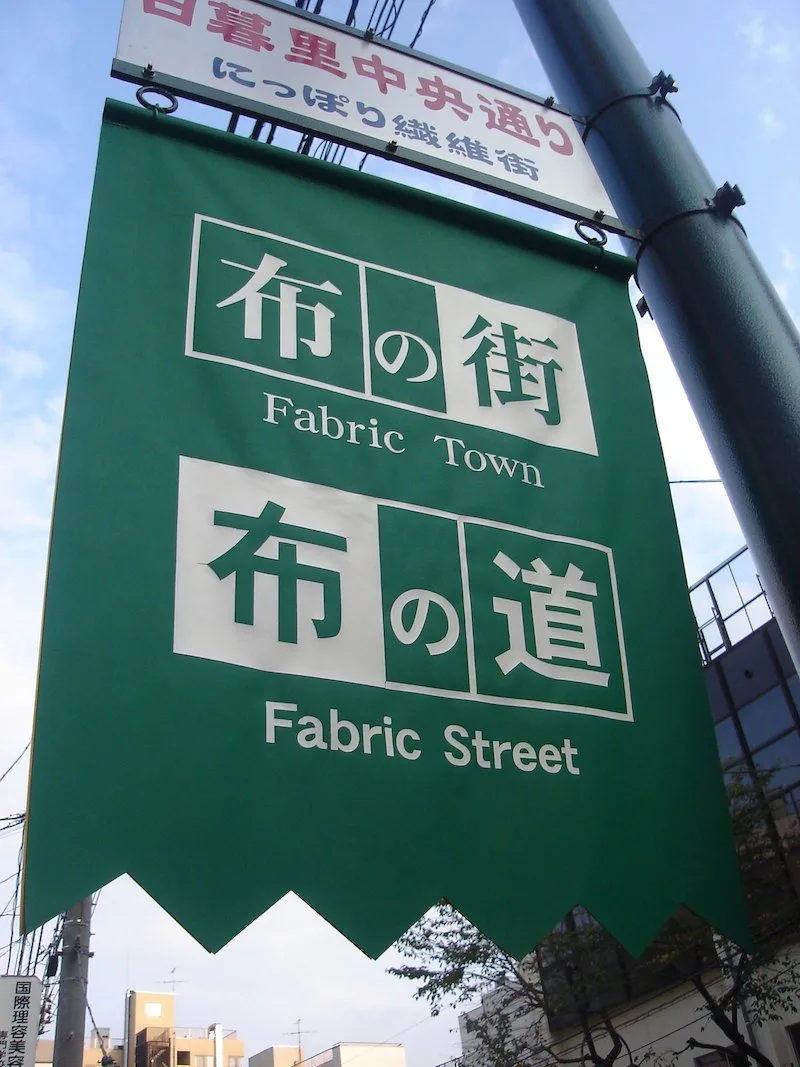 Image credit: David Pursehouse via Flickr CC BY-2.0
Spend a day in Nippori Town
If you are want to put fabric shopping in Tokyo on your Tokyo itinerary, you must save a full day for a visit.
Especially if you are a budding designer, design student, or simply a lover of crafts.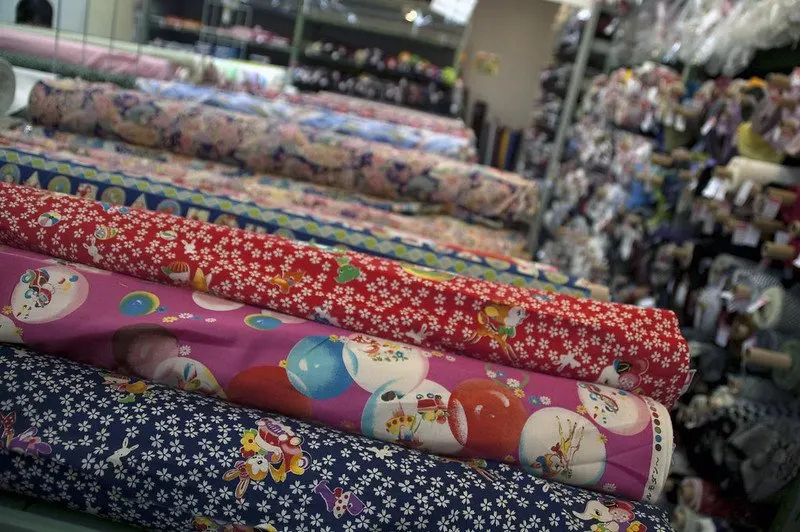 Image credit: Bradley Eldridge via Flickr CC BY-2.0
No.1: Nippori Fabric Town Map (English)
Nippori Textile Town is HUGE.
There are 88 shops lining the main Nippori shopping street (Nippori Chuo-dori street) and it's side streets.
Take a look at this Nippori Fabric Town english map to see a visual of Nippori textile.
Do not miss Fabric Town Tokyo. It's a one stop shop for crafters in Tokyo.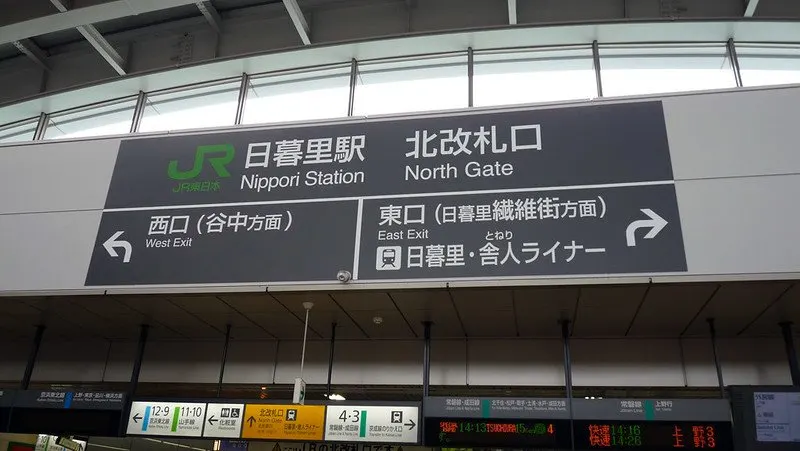 Image credit: DozoDomo via Flickr CC BY-SA 2.0
How to find Nippori Town in Tokyo
North-east of the city center of Tokyo, simply catch the train to Nippori station on the JR East Yamanote line, and you'll be right there.
Follow the signs and directions to Nippori town from the station.
Directions are well posted.
---
HOT TIP: Buy your Studio Ghibli Tickets in advance here. (Be Quick! They sell out.)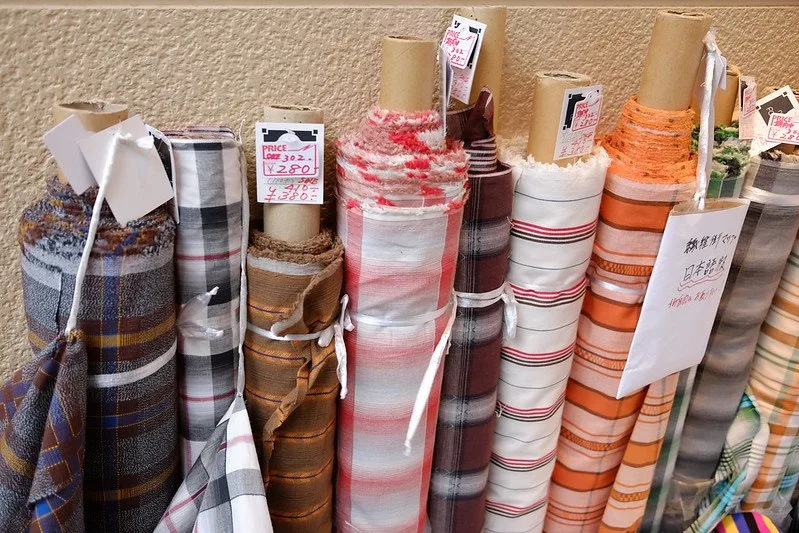 Image credit: Chinnian via Flickr CC BY-SA 2.0
Nippori Town opening hours
Nippori Tokyo has every kind of:
Japanese fabric
Japanese fabric notions and sewing accessories
traditional Japanese clothing
Western clothing
Men's and women's clothing
Children's clothing
Textile products
Trims, beads, buttons, patches
Japanese crafts books
AND Japanese house coats and Japanese house mother apron patterns (and ready made ones too)!
When shopping in Japan, a Japanese apron is a must buy.
(Along with all the best Japanese home decor!)
HOT TIP: Wander Old Japan on this Best Selling Tokyo Cultural Tour – sample foods & find more cute shops!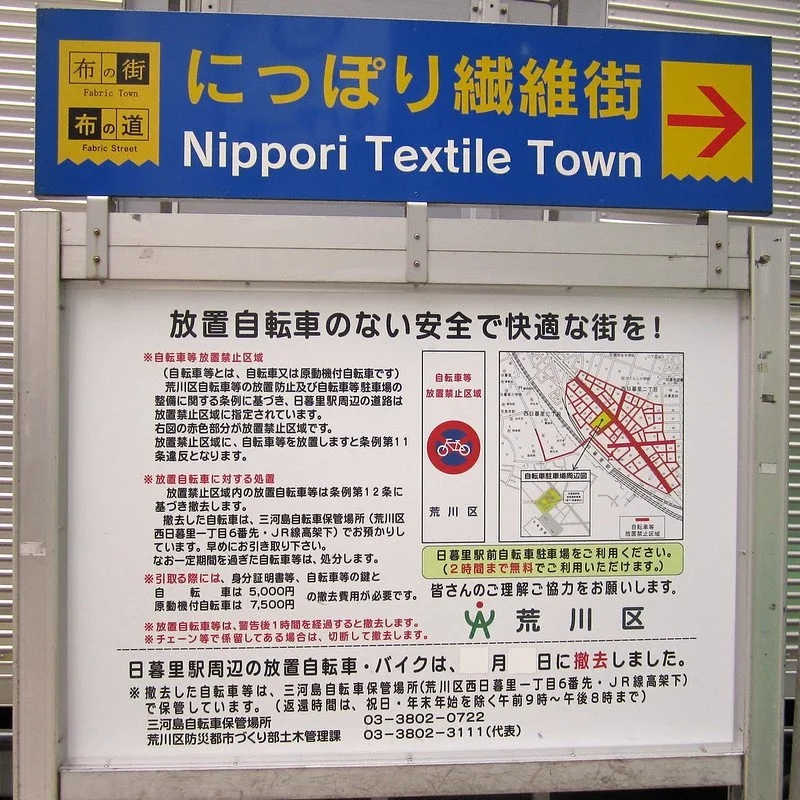 Image credit: Amy Jane Mitchell via Flickr CC BY-ND 2.0
No.2: Tokyo Fabric District (Nippori Fabric Town)
Here's a full list of all the shops on the main Nippori street, including the one with Liberty prints.
The Japanese fabric stores listed below should be top of your list.
No.1: MOMO Nippori Store #5
MOMO Nippori Store is a shop full of natural fabrics and clothes made from silk, cotton, linen, and hemp hand-woven, or wool.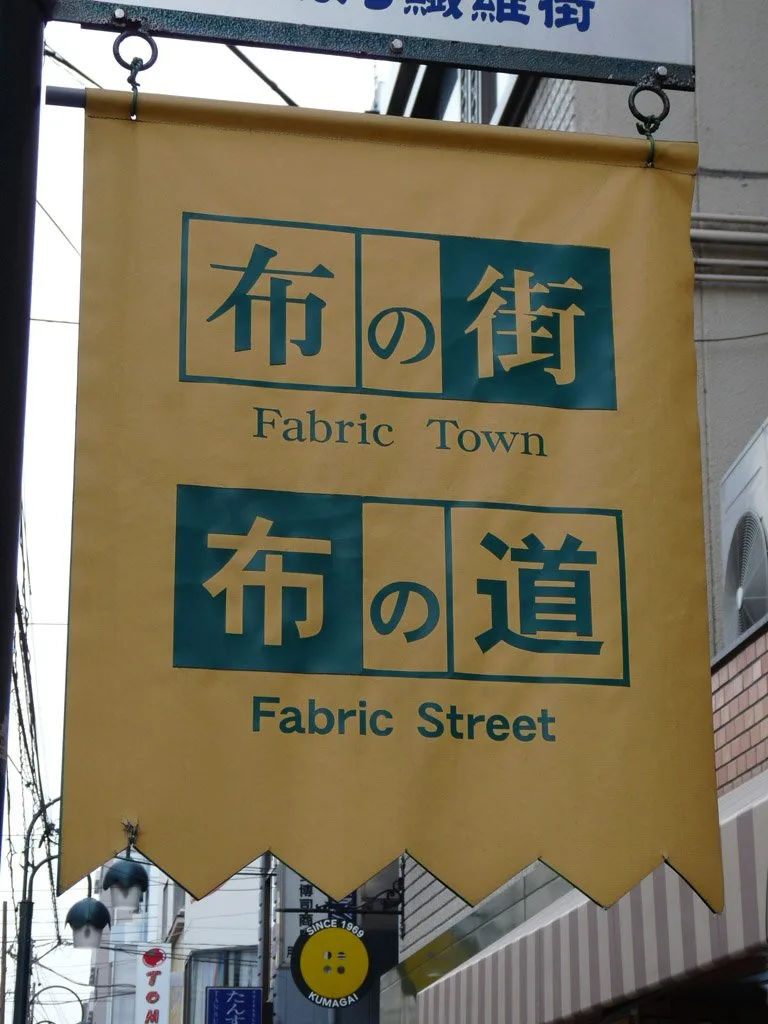 Image credit: DozoDomo via Flickr CC BY-SA 2.0
No.2: Pakira Knit-Kan I & II #8/16
Pakira has two branches in Nippori, located near the entrance of Nippori Textile Town
One of the shops sells knits fabric exclusively
The one closer to the train station is the only fabric shop in Nippori with Liberty prints.
It also has cotton, lace, and super fun glitter fabrics for costumes and cosplay.
No.3: Elegance #35
Elegance stocks high quality knits and jersey fabrics.
No.4: Yasuda Shoten 5th Street Store #13
Yasuda Shoten 5th street store stocks printed Japanese fabric in cotton material, and also Japanese pattern print and wool, linen, and sailcloth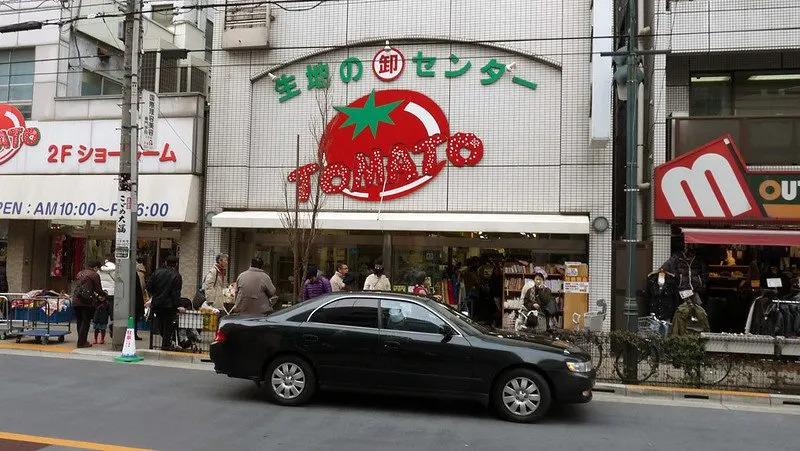 Image credit: DozoDomo via Flickr CC BY-SA 2.0
No.5: Tomato Fabric Store
The most famous shop here is called Tomato fabric store.
There's six Tomato fabric shops on the Nippori fabric town map, including the Tomato Arch shop with discount casual clothes and outlet fabrics including denim and fleece.
Tomato fabric shops are easy to spot, with a giant tomato on the signage.
No, it's not a grocer!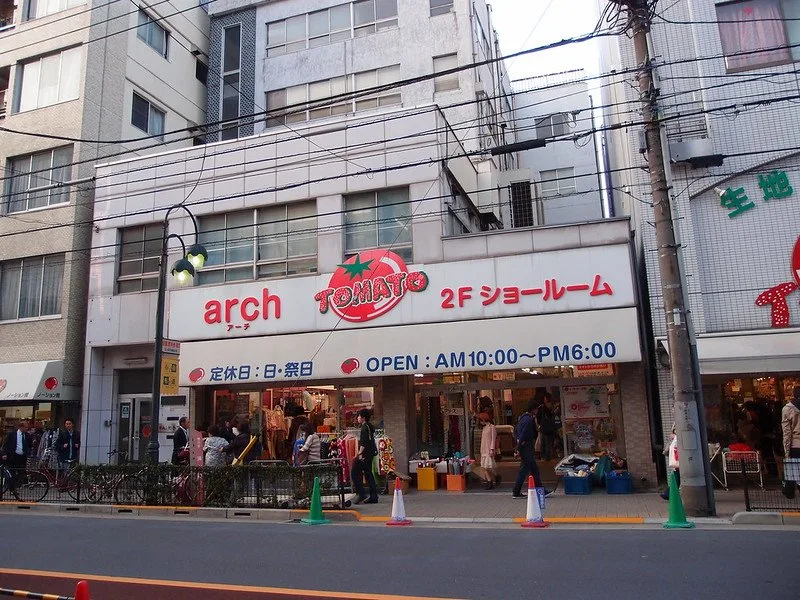 Image credit: Guilhem Vellut via Flickr CC BY-2.0
Inside Tomato Fabric Shops
Each Tomato store sells something different.
One sells lace, domestic and import fabrics.
Another sells custom made curtains and interior fabrics for home decoration and upholstery.
Another stocks notions, buttons and beads.
There's even a Tomato fabric printing factory making custom made fabric.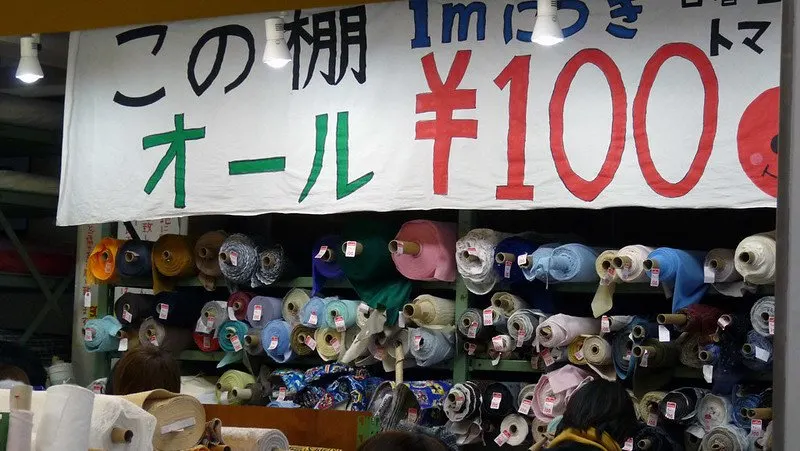 Image credit: DozoDomo via Flickr CC BY-SA 2.0
Inside the Main Tomato Store in Nippori
The main Tomato store in Nippori fabric town is a five-storey treasure trove selling:
a large selection of cotton fabrics
novelty cotton prints
terry towelling
knit fabric
Japanese silks, and
Japanese linen fabric.
Bargain shoppers should look out for the discount fabrics section where every fabric is 100 yen per yard!
There's even fancy Japanese designer fabric by Japanese designers such as Kokka and Nani Iro.
Credit cards are accepted (Mastercard, Visa).
Tomato stores are open until 6pm daily but closed on Sundays.
No.6: On-Travelling #60
This shop sells emblems for your backpack or blanket, buttons and DIY handicraft kits too.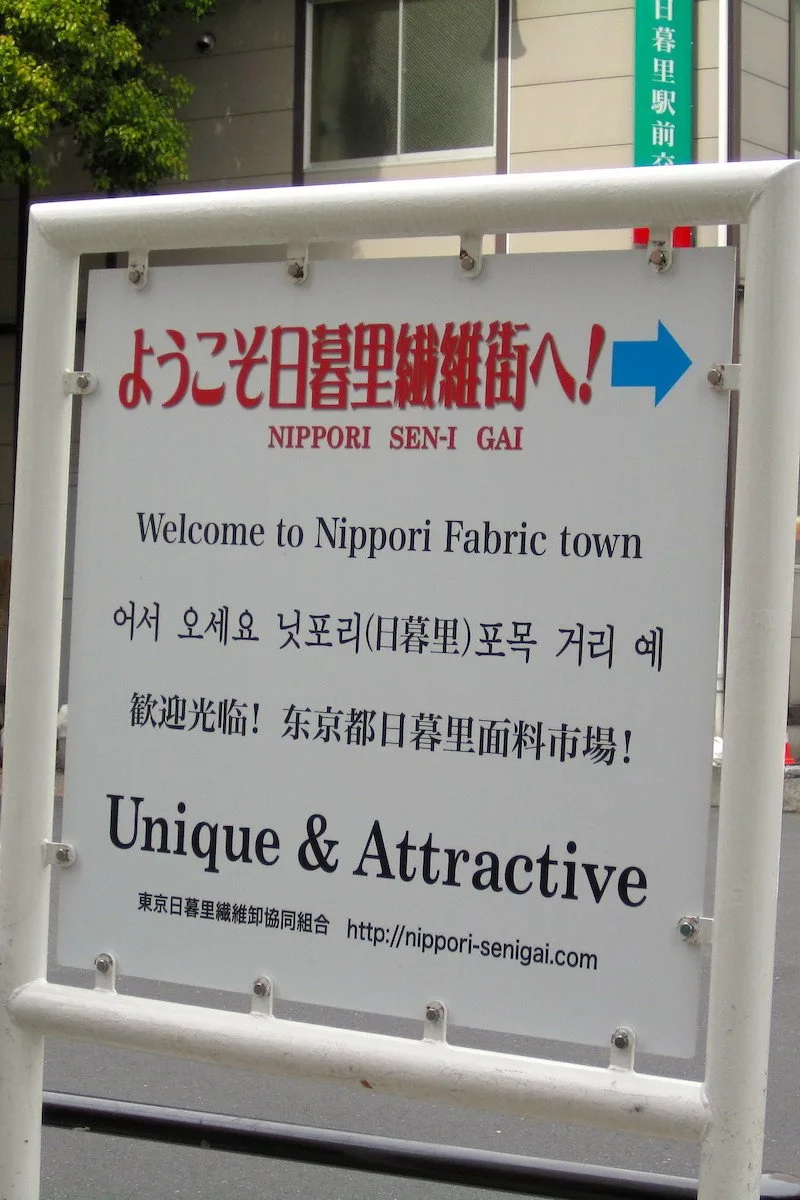 Image credit: Amy Jane Mitchell via Flickr CC BY-ND 2.0
No.7: Nagato #37/38/39
The main shop sells crepe and cotton printed fabrics, leather, lace and linings.
The knit shop sells knit fabric and jacquard cotton
The Nagato Wool shop is a Wool Fabrics speciality shop, also selling velvet and silk
No.8: Mihama #43
Japanese pattern fabrics and Japanese kimono fabric scraps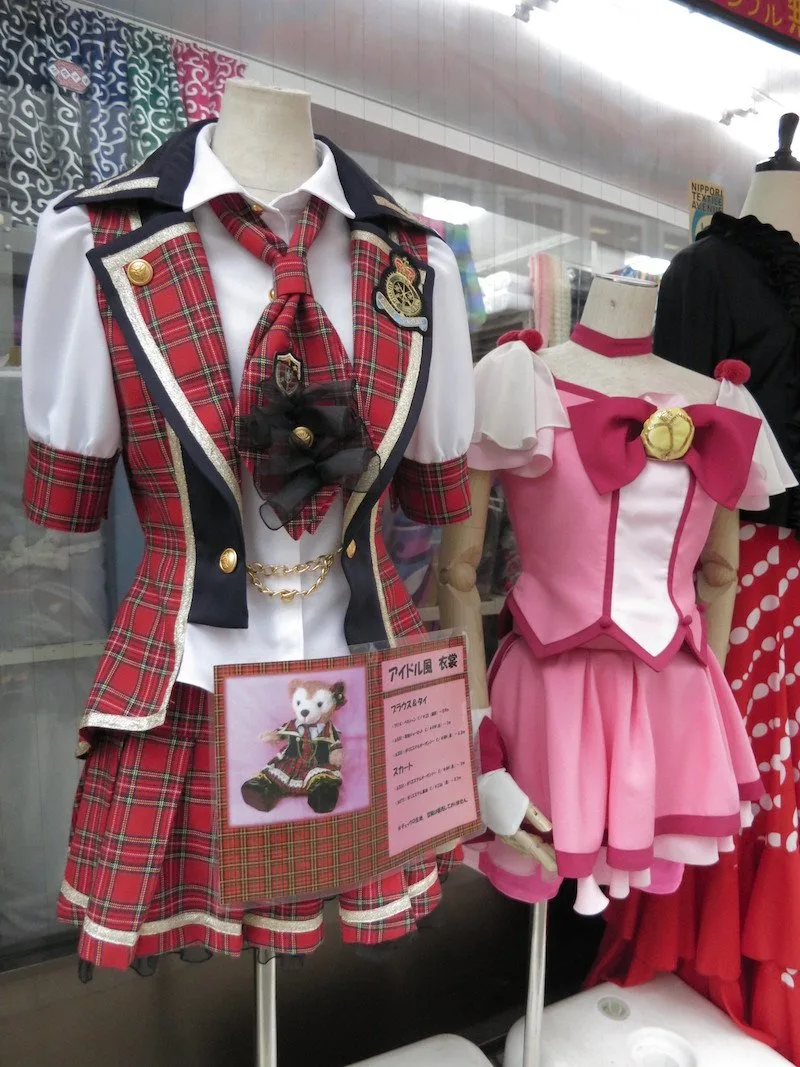 Image credit: Ryo Fukusawa via Flickr CC BY-2.0
No.9: Cosmode CLOTHic #20
This is the place to find fabrics for cosplay, and to have a custom made costume created just for you!
Take the kids to this shop!
RELATED: Big List of Things to do in Tokyo with kids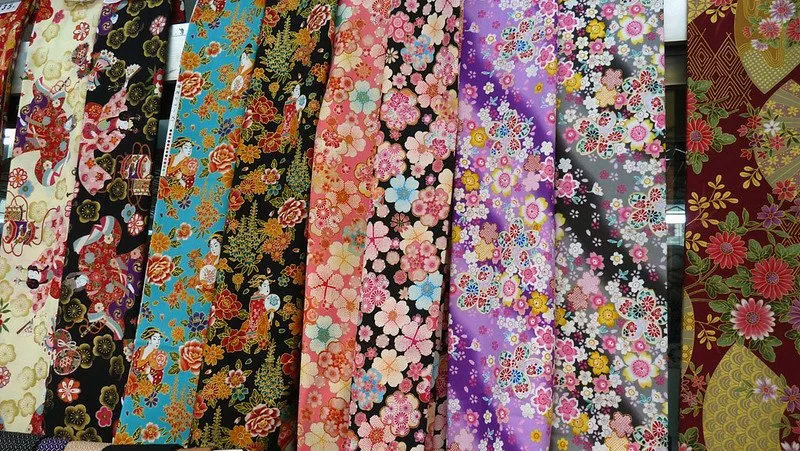 Image credit: DozoDomo via Flickr CC BY-SA 2.0
MORE IDEAS OF WHERE TO BUY FABRIC IN JAPAN
Buying fabric in Japan is fun, but can be pricey for their most coveted designs or styles.
If so, you might want to know where to find Japanese fabrics for sale or on a budget.
Buy Japanese fabric by the yard at these stores:
No.1: Yuzawaya Japanese fabric store
Yuzawaya is a chain of Japanese fabric stores across Japan.
They have stores in Tokyo, Saitama, Chiba, Kyoto, Osaka, Nara, Hiroshima, Hokkaido and more.
The Yuzawaya Shibata store is the biggest.
You'll find:
stage costume cloth and fabric for cosplay
special traditional Japanese fabrics and lining
handicraft materials and sewing machines
craft materials
mens and womens ready made clothes
wool and yarn
needle felting and felting supplies
leatherwork supplies and resin for jewellery
stained glass supplies
notions for sewing including beads, flower material, buttons, ribbon, and twine
art supplies, and calligraphy supplies
strangely, jigsaw puzzles and railway models- perfect for those who have a husband in tow!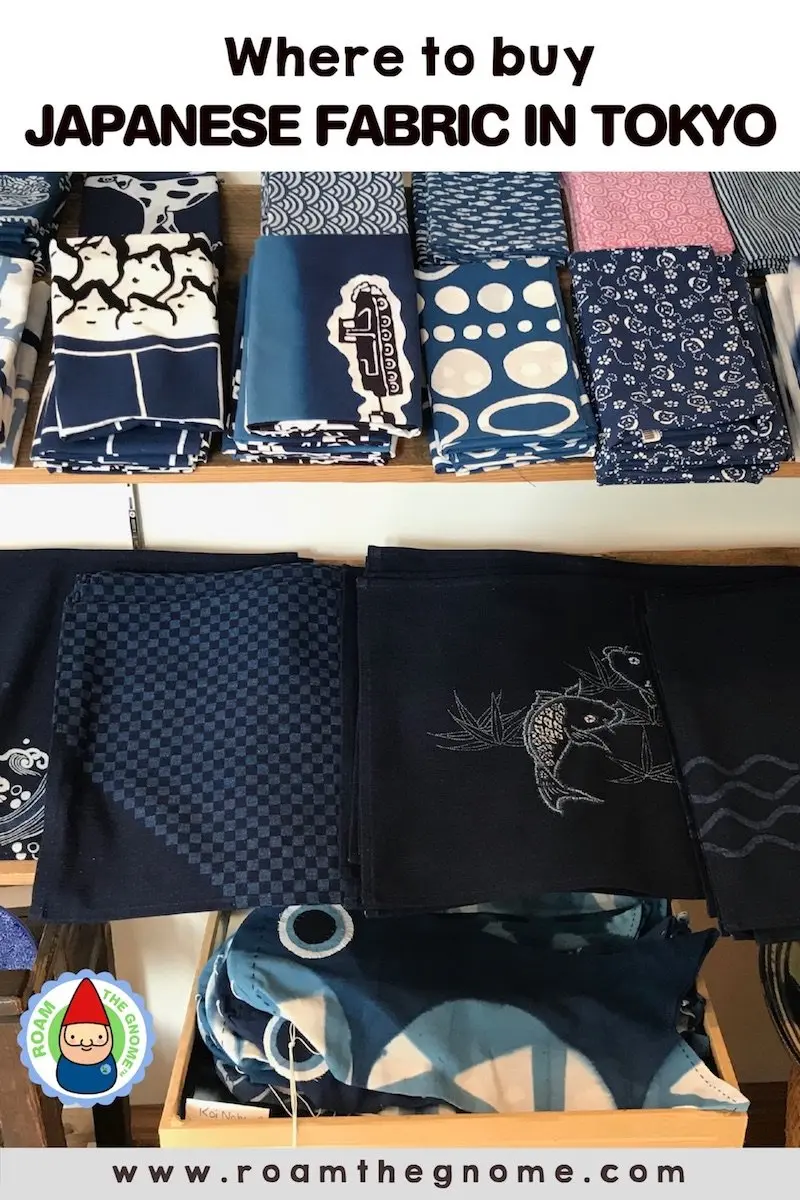 Yuzawaya has the biggest selection of limited edition and regular Liberty prints in Japan.
They sell fabric by yardage starting at just 10cm.
They even have free classes in-store, AND regular sales!
Hot tip: find a friend who speaks Japanese and sign up to become a member for 500 yen, and you'll receive 20% off your purchases from day one.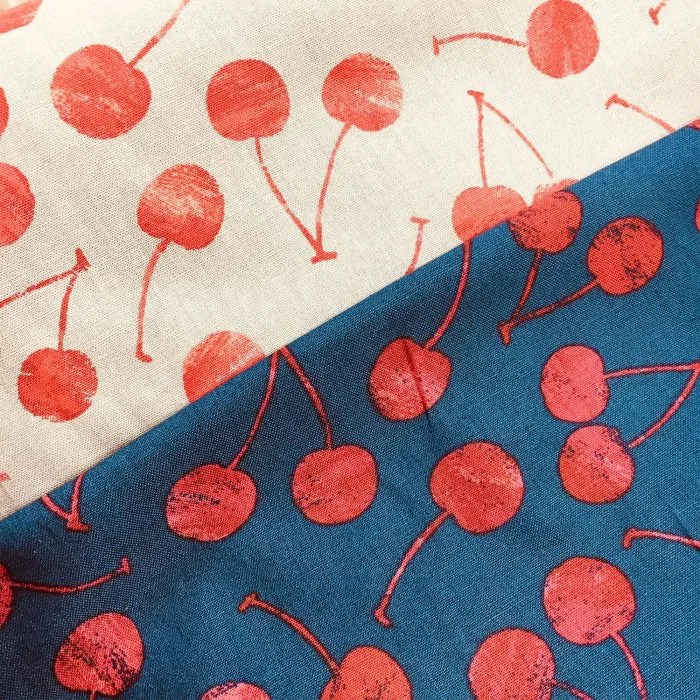 Image credit: Okadaya fabric store
No.2: Okadaya Japanese fabric shop in Shinjuku
Okadaya is a multi-storey fabric shop in Shinjuku hidden down a little laneway.
You need to look hard to find the entrance – it's not the easiest of places to find but keep looking till you do.
Okadaya fabric store is filled with:
Japanese knits
Japanese novelty fabrics
Japanese cotton fabrics, and
Japanese quilting fabrics.
Look for the discount tables outside for a clue, and do take the time to have a scramble through the stuff there.
Just a few metres away, the main Okadaya building has an extensive range of notions for Japanese sewing crafts, craft materials, and craft kits for the person who loves to make things.
Head upstairs to find the Japanese craft books and magazines section.
This is my favourite part of the store.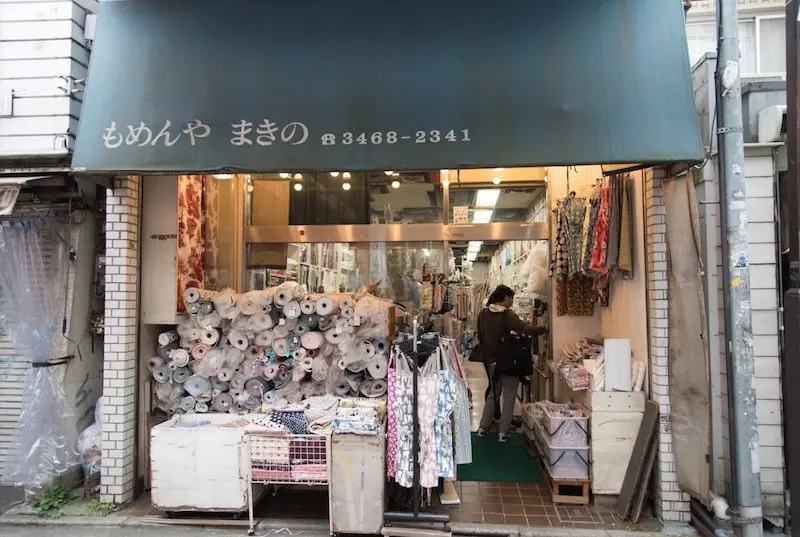 Image credit: Masahiko Motono via google maps CC BY-SA 2.0
No.3: Momenya Makino in Shimokitazawa
Shimokitazawa is a cute town for crafty people so do make a visit.
While you are there, visit Momenya Makino fabric store in Shimokitazawa.
Dress appropriately – there's a jungle of fabric and fabric bolts to scramble through and amongst.
Flat shoes and sturdy clothing is best!
The staff are super helpful and can point you in the right direction if you need assistance.
They about 5000 kinds of fabrics, handicrafts, and ready-made aprons in store.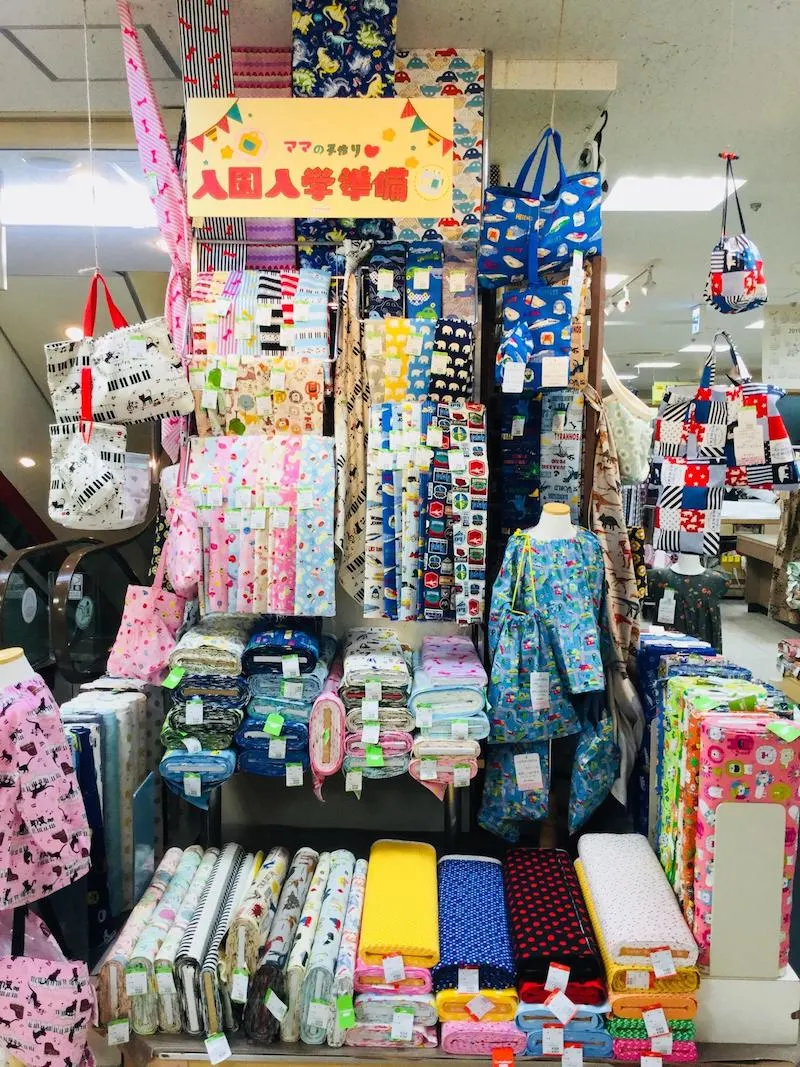 Image credit: Otsukaya fabric store
No.4: Otsukaya in Kurumamichi, Nagoya
Take cash if you plan on heading out to this monster-sized Japanese fabric store, about two hours in total from Tokyo on the Hikari train.
Find directions to Kurumamichi station from Nagoya (11 minutes local train) through google maps, then ask the train station manager to show you the correct exit to find Otsukaya.
This five-storey fabric store in Japan is the cheapest, and has the best largest range of Japanese fabric for all purposes, including:
speciality cotton fabrics
Japanese printed cotton fabrics and
one of a kind fabrics.
Budget shoppers should keep an eye out for the discount fabrics section on the 1st floor.
There's costumes including Disney, Ninja and karate dress ups on the 4th floor.
You can also find Japanese chirimen fabric in beautiful designs.
When you need a little break from the overwhelm of Japanese fabric choices, enjoy a coffee and cake in the cafe on the 2nd floor.

No.5: Hobbyra-Hobbyre Fabric Tokyo
Hobbyra-Hobbyre craft store sells Hobby La Hobby Liberty prints.
These are fabric patterns selected by Hobbyra-Hobbyre that are more suitable for handicrafts and the Japanese aesthetic loved by local women.
They also sell Liberty print products from the Liberty Fabric Collection.
The Seasonal Collection is the latest collection released twice a year in Paris in spring/summer and fall/winter, and features a theme every season.
The Eternal Collection is a collection of popular patterns in Japan.
Prints come in all kinds of fabric, including:
Flanders linen
jersey
canvas
corduroy, and
cotton.
Hobbyra-Hobbyre also stock:
Japanese linen fabric
Japanese wool fabric
plain and floral cotton fabric
dot and stripe patterns
lace fabric and
cotton blends.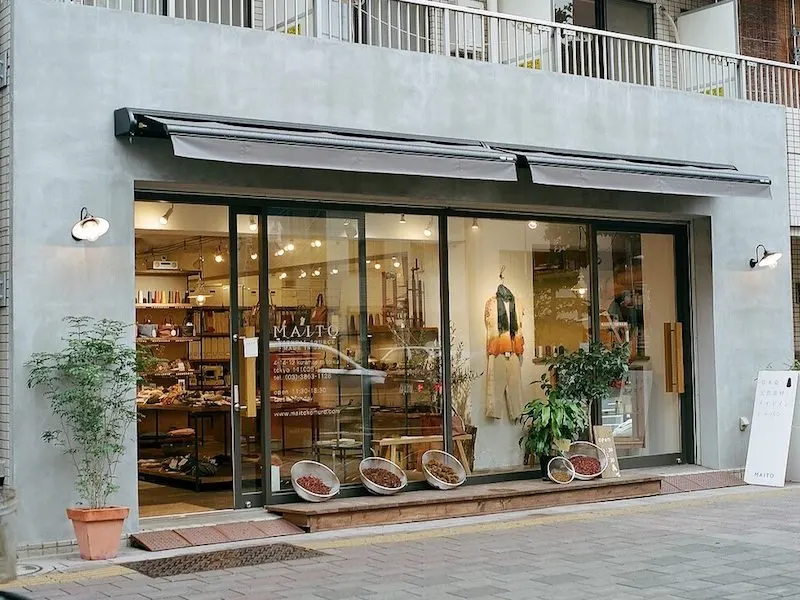 Image credit: Maito Fabric Shop
WHERE TO BUY JAPANESE FABRIC PLANT DYED
Where to buy fabric in Tokyo that has been plant dyed with natural colours?
This shop is the place to go!
No.1: Maito Komuro Atelier in Kuramae
Textile store Maito Komuro Atelier shop in Japan is located in Kuramae, Taito-ku, Tokyo.
They stock a wide range of fabrics naturally dyed with the extracts from flowers, leaves and roots.
They sell:
plant-dyed nut buttons
plant dyed yarn
plant dyed woven towels
plant dyed cotton fabric
plant dyed lace
plant dyed socks knitted in Nara, and
plant dyed clothing and knits in colours ranging from sakura pink, mulberry yellow, and indigo blue.
If you have time, take a peek at the production site next door to the shop.
This is where they host plant dyeing workshops each month.
Join a class to get behind the scenes!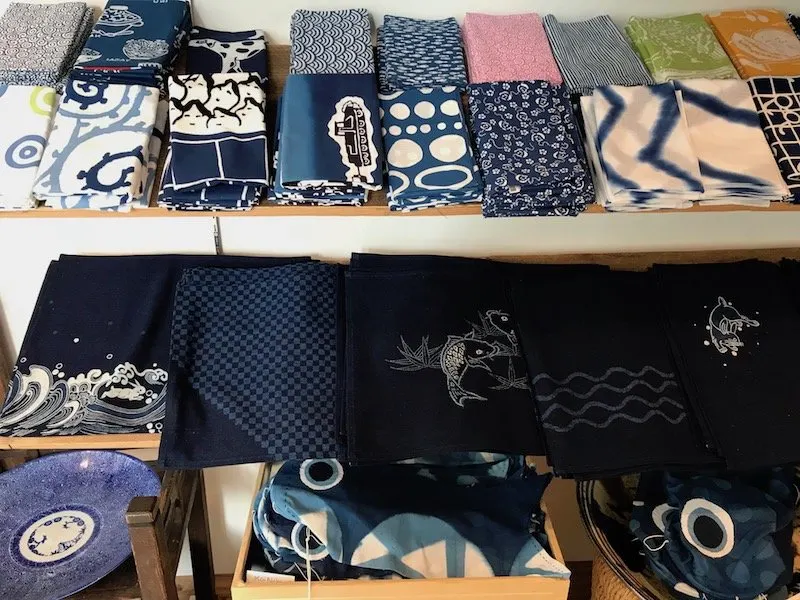 WHERE TO BUY JAPANESE INDIGO FABRIC
Where to buy fabric in Tokyo that has been hand-dyed using indigo? Try one of these.
No.1: Maito Komuro Atelier shop
Textile store Maito Komuro atelier shop (mentioned above) has a small range of Japanese indigo fabric from time to time.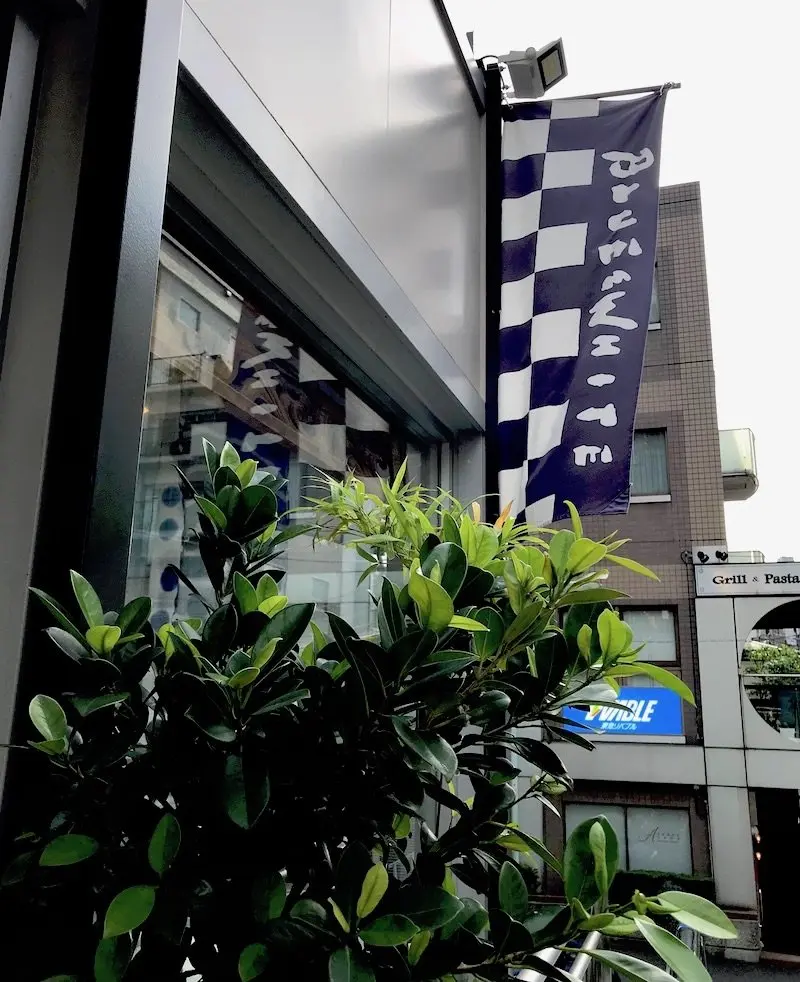 No.2: Blue and White Tokyo
Another place to find Japanese Indigo Fabric is the Blue and White Shop Tokyo.
Blue and White store in Tokyo is an original and quirky shop presenting the best of blue and white handmade crafts to Azabu Juban and the world for 35 years.
Indigo and sashiko, yukata and tenugui are carefully chosen to highlight the beauty of the blue and white traditon of Japan.
Open every day, 11 am to 6 pm. Address: 2-9-2 Azabu Jūban, Minato-ku, Tokyo
Website: Click here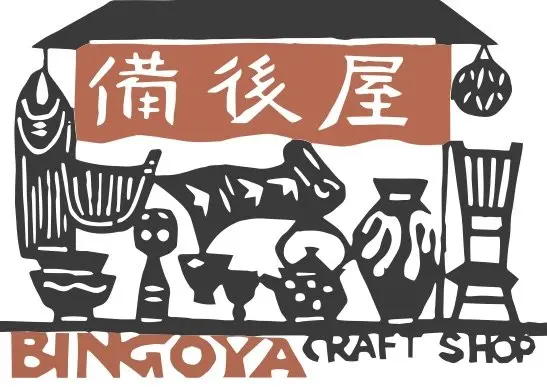 No.3: Bingoya Folk Crafts Shop
The third floor of Bingoya Folk Crafts Shop sells indigo dyed cloth, indigo fabric, and indigo dyed scarves, among other things.
Open every day, 11 am to 6 pm. Regular holiday: every Monday and the third Saturday. Address: 2-9-2 Azabu Jūban, Minato-ku, Tokyo.
Access: Just in front of Wakamatsu-Kawada Oedo-Line Subway station
Website: Click here
Image credit: Google street view
No.4: Kosoen Studio in Ome City
You can also visit the Kosoen studio in Ome City, in western Tokyo to see Japanese Indigo dyeing in action, and purchase indigo goods such as scarves, placemats, coasters, table runners, pillow covers, bags, and fabric from time to time.
Kosoen is one of a few Studios that has survived to the present day by stubbornly maintaining the traditional way of Aizome – Japanese Indigo dyeing.
Address: Nagabuchi 8-200, Ome-city, Tokyo, Japan 198-0052
Map: Click here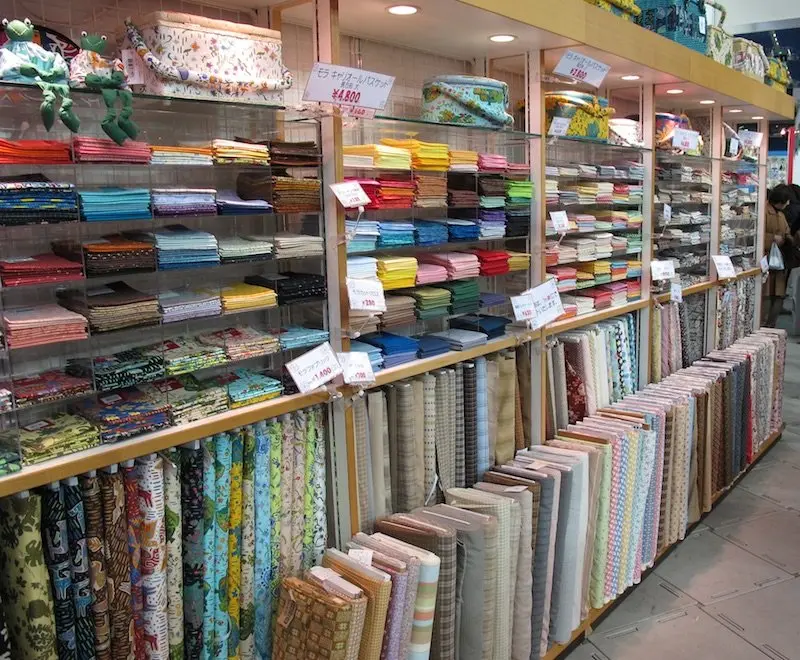 Image credit: Molly Stevens via Flickr CC BY-SA 2.0
WHERE TO BUY JAPANESE QUILTING FABRIC
Where to buy fabric in Tokyo for quilting?
No.1: Momenya Makino
Momenya Makino in Kichijoji has a range of beautiful Japanese quilting fabric.
Take a sneak peek here.
No.2: Otsukaya Kurumamichi
The top floor of Otsukaya in Kurumamichi, Nagoya has a good selection of quilting cottons and Japanese-style fabric too.
No.3: Hobbyra Hobbyre
Hobbyra Hobbyre sells a number of Japanese quilting fabric in kid-friendly motifs, and simple patterns.
Find Hobby La Hobby stores in Japan here.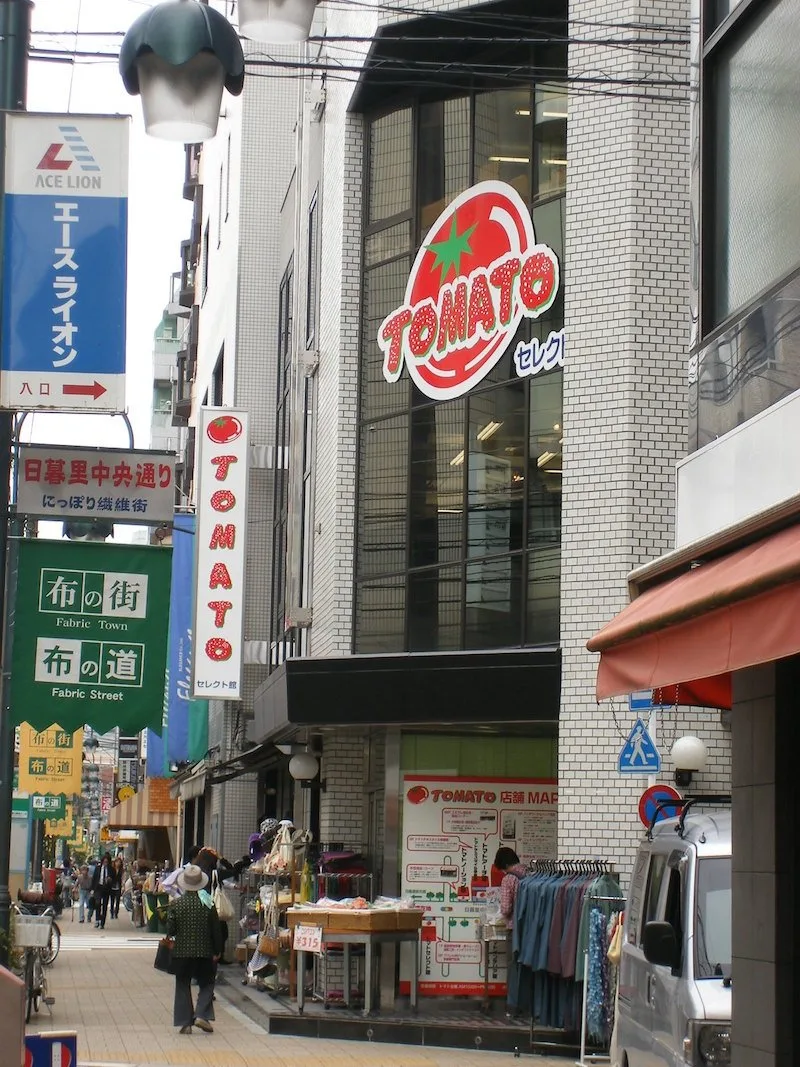 Image credit: Fletcher JCM via Flickr CC BY-SA 2.0
WHERE TO BUY JAPANESE SILK FABRIC
Visit the larger fabric stores such as Tomato in Nippori town, or Otsukaya in Nagoya (see above) to purchase:
Japanese silk fabric
both plain silk and
Japanese patterned silk with elegant seasonal motifs such as autumn leaves and sakura flowers,
If you have an interest in silk, there is a Silk Museum in Yokohama too.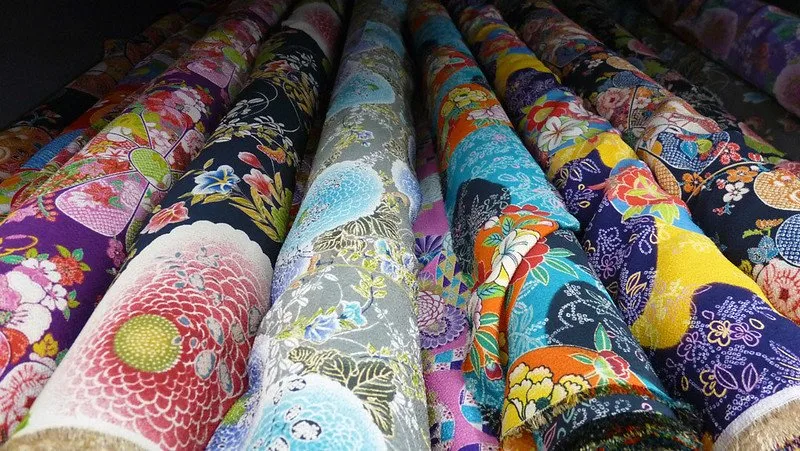 Image credit: DozoDomo via Flickr CC BY-SA 2.0
WHERE TO BUY KIMONO FABRIC
Where to buy fabric in Tokyo – Kimono style.
No.1: Tansuya Kimono shop
First stop, Tansuya.
This Japanese shop sells Yukata and Kimono mainly to Japanese, but it's a good place to learn about the different types of kimono fabric.
Find their stores in Tokyo here.
No.2: Furigiya second hand stores
Try searching for 'furugiya' (second hand stores) and antique flea markets to see original designs and find treasures other people no longer want or need.
The other hot spot for kimono sellers is the quaint shopping street Yanaka Ginza.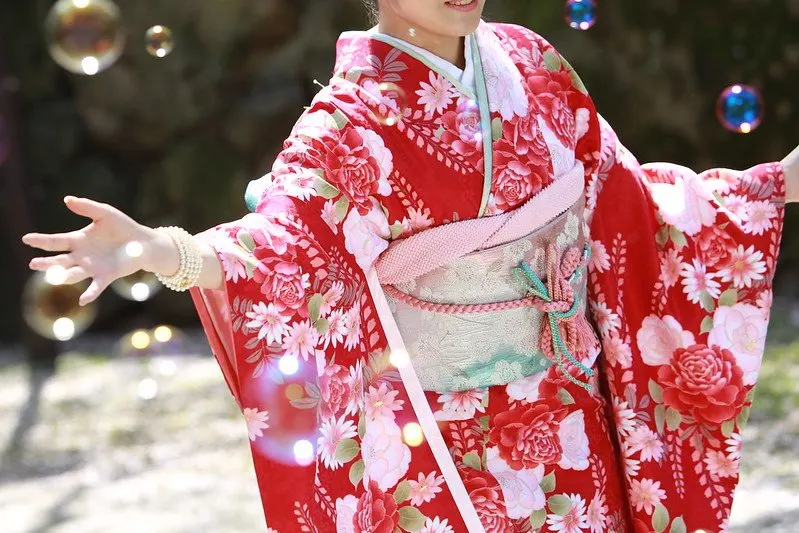 Image credit: Seiji via Flickr CC BY-ND 2.0
No.3: Gofukuya
Shops specializing in kimono are called "Gofuku-ya" or "Gofuku-ten".
You can often find a Gofuku on the upper levels within a Japanese Department store such as:
Did you know Mitsukoshi's original kimono store began in the Nihonbashi district almost 350 years ago, in 1673?
You can repurpose silk fabric from preloved Japanese kimonos for handicrafts too.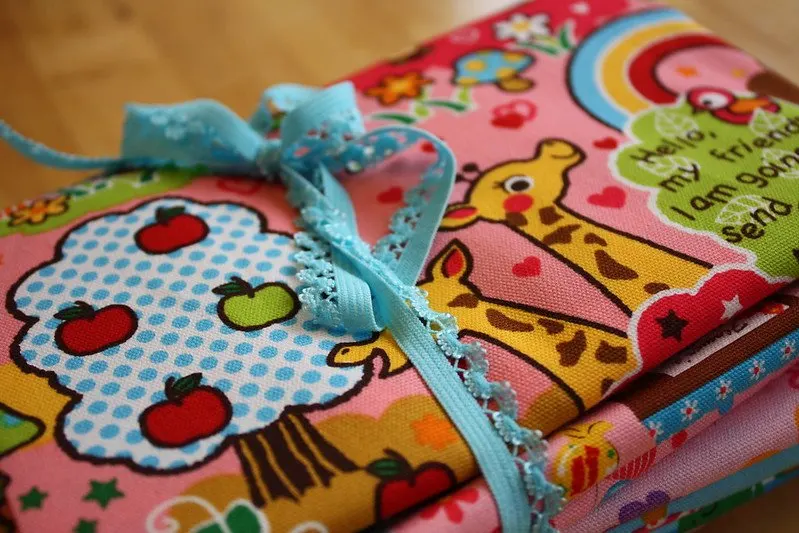 Image credit: Vintage Fairytale via Flickr CC BY-2.0
JAPANESE FABRIC CRAFTS & JAPANESE TOY CRAFTS \
Once you've discovered where to buy fabric in Tokyo, and you are ready to start sewing, here's some inspiration:
No.1: Japanese bag patterns
You can find Japanese fabric shopping bag patterns, and patterns for Japanese toys, Japanese homewares and more at Hobbyra Hobbyre
No.2: Free Japanese patterns
Here's a page of free Japanese patterns and guides on how to read them
No.3: Odetama patterns
How to make Odetama juggling balls
No.4: Traditional Japanese crafts patterns
How to make traditional Japanese crafts using chirimen crepe fabric
---
Hot tip: Visit the Chirimen craft museum in Kyoto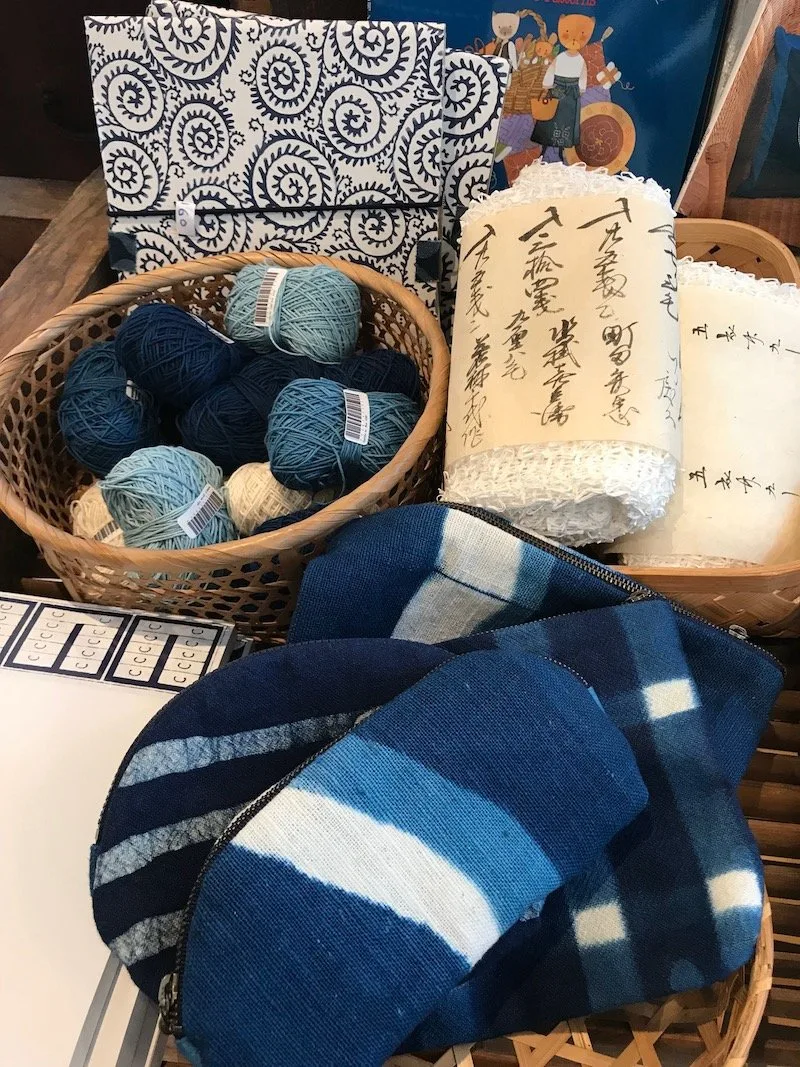 Share your tips!
Found another Japanese fabric store or craft store you want to tell us about.
Email us at he[email protected] and we'll add them to our list.
Looking for more places to go shopping in Japan?