INSIDE: Everything you need to know about Pocket Wifi Japan rental from Australia.
On TWO of my last trips to Japan, I left my internet access up to the Gods, and relied upon free wifi in Japan.
Despite Japan being one of the world's most connected countries, known for it's advanced technological status, free wifi in Tokyo was impossible for me to find in a hurry.
When I did find it, it took a lifetime to log on, wasting my time, energy AND patience very quickly.
Worst of all, I couldn't access google maps to navigate the web of Japanese trains, maze of station exits, or find my hotel.
A portable Pocket Wifi Japan modem is vital, and we now know the ultimate cheap place to hire the best Japan pocket wifi device.
Read on!
Disclosure: This article contains affiliate links. If you make a purchase after clicking on one of these links, we may receive a small commission at NO extra cost to you.

Organise the Best Pocket Wifi Japan Rental Before You Go!
I organised my mobile wifi in Japan before I left home. The process was the most hassle-free travel experience I have EVER had.
Compared to the hassle of organising a passport, booking flights, planning your Tokyo itinerary, deciding whether or not to book a Japan Rail Pass, and wondering if a Japan Rail pass is worth the cost, organising the hire of a pocket wifi device for Japan was straightforward.
I chose my plan (Hot tip: if you book more than 120 days in advance, there's a big discount)
I put my details – name, address, phone, email – into the online portal
I paid by credit card and my pocket wifi for Japan was booked.
Five days before my Japan trip departure date, the portable pocket wifi machine ARRIVED IN MY MAIL BOX AT HOME, charged and ready to use.
All I had to do was take it out of the post pack, and pop it in my hand luggage.
BOOK NOW – POCKET WIFI RENTAL WITH WILH-MA
BOOK NOW: Organise Wilh-Ma Pocket Wifi Rental for Japan here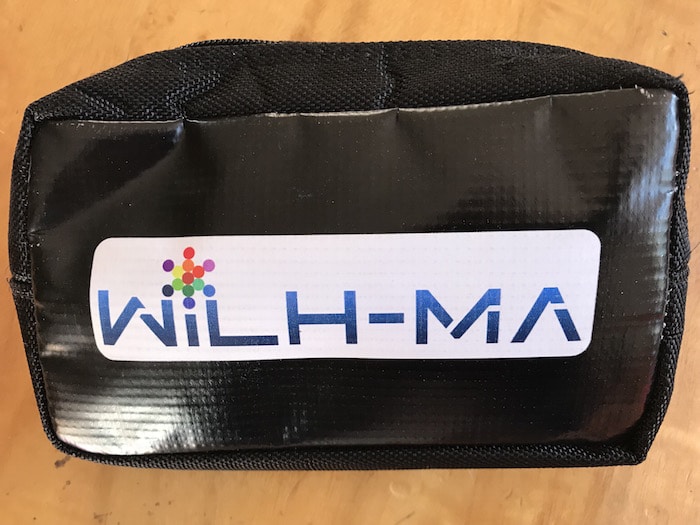 Best Japan Portable Wifi?
If you are ordering your pocket wifi device from Australia, we can 100% recommend Wilh-Ma Pocket Wifi Rental in Melbourne. The service was faultless.
Three of my friends have also used Wilh-ma portable wifi rental (two on this trip, and one on her own family trip to Japan last year) and we have all had the same experience.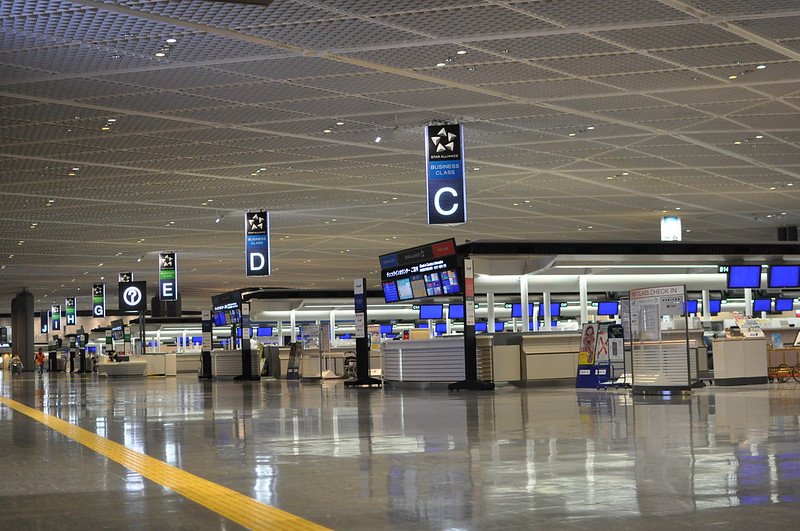 Image credit: Kentaro Iemoto via Flickr CC BY-SA 2.0
How to use the Best Pocket Wifi Japan
When I arrived in Tokyo at Narita airport, I
switched it on before I got off the plane, and
paired my phone to the pocket wifi hire ID when the network appeared on my screen.
That was it.
Done and ready to start my Tokyo bucket list adventure in less than 5 minutes flat.
Take my tip and organise your pocket wifi device before you leave Australia too. You can thank me later!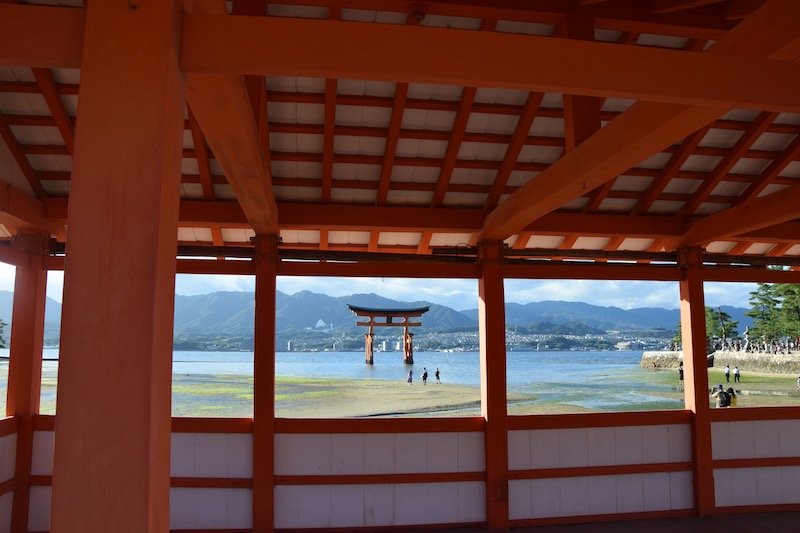 Where can I rent a travel wifi for Japan?
Heading to Japan in the near future, and wondering will I need a portable pocket wifi in Japan?
Our tip: do not go without your own portable wifi device.
People ask me, why are pocket wifis so popular in Japan?
It's because a pocket wifi device that you can carry with you in your backpack or handbag is a life-saver, especially when finding free wifi in Japan is not so easy.
Is pocket wifi worth it in Japan? It's a definite yes.
You might be able to do without in other countries, but if you don't speak Japanese and want to get around easily and without wasting time, pocket wifi is essential in Japan.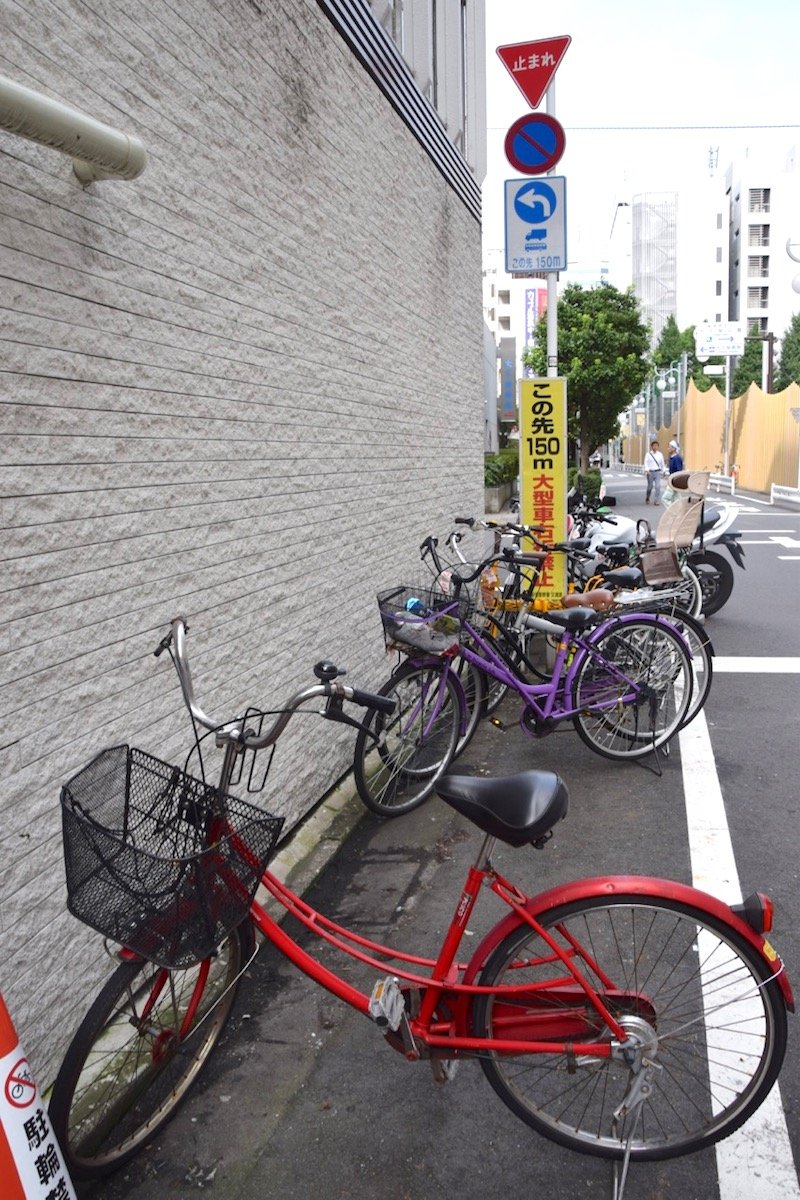 What are some reasons to use pocket wifi when travelling abroad?
There's hundreds of reasons you need pocket wifi in Japan.
Access Google Maps
We love Google Maps in Japan so much.
It's vital for getting around on the trains, subway, and metro in Japan. The coloured circle icon prompts get us where we need to go
Access Google translate
Surely the world's best invention. We used it so many times to decipher hiragana and katakana to buy tickets and meals when there was NO english option available.
Do quick currency calculations
Great tool to keep you on budget when traveling.
Keep an eye on regular apps
Access to our regular banking app is vital to move money in an instance when we see something we absolutely can't live without!
Or pay a forgotten bill back at home.
Instagram community
Upload Instagram photos and Instagram stories so your community and friends can keep in the loop.
Facebook
You can also use portable wifi in Japan to check FB to catch up with friends and family.
We love staying connected with our loved ones when we are away from home, and that family and friends can follow our travels too.
Checking facebook and zoning out for a minute is the first thing we do when we get back to the hotel pooped after a busy day out
Read the news
Check in with the news around the world and get weather updates too
Check your email
Personal portable wifi in Japan means you can check emails without worrying about being hacked.
Ditto being able to confirm accommodation arrival times and check in online for flights.
Find local events
Find local events, local markets, and family activities that are on during our visit.
Translate a poster you spot to find out what's on in town.
Games, Movies & entertainment
Keep the kids happy (and quiet) on the Shinkansen long distance trains, with reliable access to their favourite games, movies and Youtube on the ipads
Give the kids a reward for their stamina – an hour of free time on devices after a big, big day of exploring with mum and Roam the Gnome!
What's App or Messenger
Traveling with a group? Keep track of one another through WhatsApp or FB messenger.
You can also load your best pics into Whatsapp, and share them with travel buddies instantly so you don't forget.
How to charge pocket wifi Japan
Hot tip: BYO powerboard with multiple outlets and more than one USB charger too.
Their big box charger (the white thing in the photo) is fine when the electricity plug is horizontal, but when the plug in Japan is on the wall, the weight of this heavy adaptor made it fall out of the wall.
We had to use all kinds of prop-up tricks to keep it charging!
Also, order the extra powerbank charger when you book, or bring a couple of your own power banks.
10 hours of battery life vanishes when you are travelling and exploring from dawn till dusk.

Best Portable Wifi Japan – Save $$ by Sharing with Friends
Did you know that you can share the cost of hiring a pocket wifi device from Wilh-ma with your travel buddies?
The Japan pocketwifi modem allows up to 5 connections, so if you are staying close to one another, one pocket wifi modem is all you need to hire. Pop it in your back pack and off you go.
Two of our group of friends decided to dodge the expense and travel without their own portable wifi router. Luckily, these two friends could log onto to any one of the other three Japanese pocket wifi devices we did hire.
The five of us kept in touch all day long via FB messenger and What's App with unlimited internet access.
When our group split up for shopping in Tokyo, and went in different directions, we made sure that one person in both groups had one of the pocket wifi modems, so we could organise new meeting places later on.
Japanese pocket wifi saved us from getting lost or separated!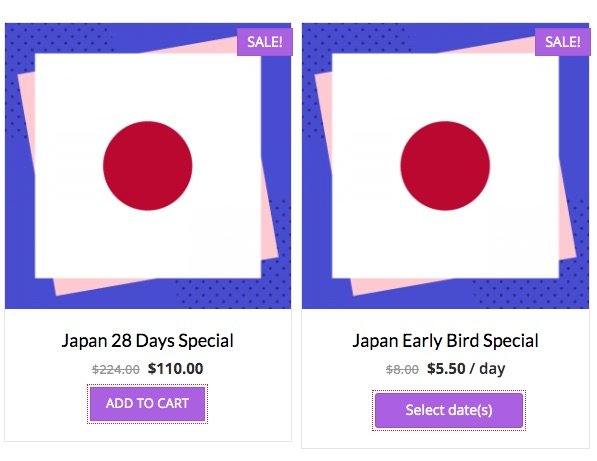 3 EASY STEPS TO ORDER THE BEST POCKET WIFI RENTAL JAPAN
Prices correct at time of publication. Please check on the website for updates. We apologise in advance if there have been any changes we are unaware of. All prices in AUD dollars, unless otherwise stated.
Want to know how to rent pocket wifi in Japan? Follow these three steps.
Step One
Visit the Wilh-Ma website and click on "Japan Portable Wifi".
Step Two: Choose your Pocket Wifi Japan deal
Hire the Japan Special at $8 a day (bargain)
Hire the Japan Early-Bird special. If you book early enough – 120 days in advance – the Japan Early-Bird Special is just $5.50 a day.
Or hire pocket wifi for Japan for 28 days for the budget price of $110!
That's unbelievable value when you want to rent a pocket wifi in Japan.
Here's a quick comparison. If you book your portable wifi at Narita airport, it's around $12.50 AUD per day for TOKYO only. The portable wifi rental in Japan from Wilh-ma covers you for the whole country.
Step Three: Book your Pocket Wifi Japan rental
Click here to book your Pocket Wifi for your Japan trip.

More reasons to choose Wilh-ma for Japan Wifi Rental
Here's a few more reasons why you should organise your pocket wifi rental Japan from Australia ahead of time through Wilh-ma budget pocket wifi rental.
No money conversion loss.
You pay before you go in AUD dollars. One payment, one time covers your entire rental period. You pay a bond when you book, but this is fully refundable if you send it back in the Express Post bag return envelope they provide in the same condition you received it.
Peace of Mind
Your Japan wireless pocket wifi is delivered to you before departure (FREE delivery and return). Send it back the day you get home. So easy!
Save so much time
You don't have to queue up at Narita airport with the other people who forgot to book Japan wifi rental and now have to pay big bucks to set up portable wifi at the last minute. You also don't have the stress of hunting down the drop off point for your portable wifi device at Narita Airport before you hop on the plane.
One pocket wifi router in Japan for all your devices
You can use the one pocket Wi-Fi device for multiple devices – your notebook, table, macbook, phone, and any Wi-Fi enabled device
You don't have to muck around with your mobile phone setting (no need to change sim card, fiddle with apps' setting, contacts, etc)
Instant connection
When you arrive in Japan, turn the Japan wireless pocket wifi on, link up to the wifi connection and get straight onto the internet. It means you can use it from the moment you set foot in Narita, and can google your way to your first hotel or accommodation. Focus on your Tokyo itinerary from the get go without extra stress.
Fixed price Wifi rental in Japan with UNLIMITED DATA
Wilh-ma pocket wifi rental is a fixed price deal– you don't have to worry about data usage, or excess data charges. Use the prepaid sim freely, as much as you like. The speed is good, and heavy users won't have any issues either.
Save money
Yippee! Ordering in Australia means you avoid international transaction fees and credit card fees
It's the cheapest pocket wifi we know of for Japan travels. Why pay more?
Live chat support
Wilh-ma has a live chat functionality on the site. I booked my portable device only 10 days before takeoff, and I was somewhat concerned about the pocket wifi's ability to reach me on time. You see, although I live in one of Australia's top tourist destinations (Byron Bay region), Australia Post hasn't quite worked that out, and still thinks we are a country town, where even a next-day delivery takes 3-4 days. Harry noted my request to send it out that day, and once I paid, put it straight in the post. It arrived in plenty of time! (Wipes away sweat from the brow.)
Really, truly, this pocket wifi rental will be your best investment for your Japan family trip.
I would never go to Japan again without hiring a pocket wifi from Wilh-ma.
I vouch for them personally.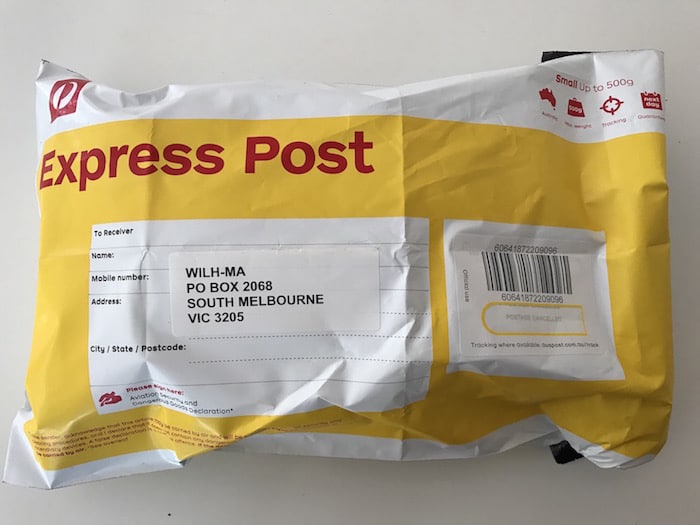 The 5-Step Japan Pocket Wifi Rental Process with Wilh-Ma
1. Check coverage here.
2. Reserve your pocket wifi device for Japan here. Pay by Credit or Debit card, Paypal, or POLI (no fees)
3. Wait for your Pocket Wifi modem to arrive (at least 2 -3 days ahead of your departure.) Need it sooner for some reason? Start a live chat.
Tick off all your Japan bucket list adventures with your pocket wifi at the ready!
4. When you get home, pop the pocket wifi device into the already-addressed Australia Post express envelope bag (find it inside the Pocket Wifi bag) and drop it back to your local post office box.
5. Wait for your bond to be returned in around 10 days after they receive it back.
---
BOOK your Wifi Rental Japan hassle free today
Book your Pocket Wifi Rental Japan for your Tokyo, Kyoto and Hiroshima trip today and get back to planning your fun Japan itinerary.
---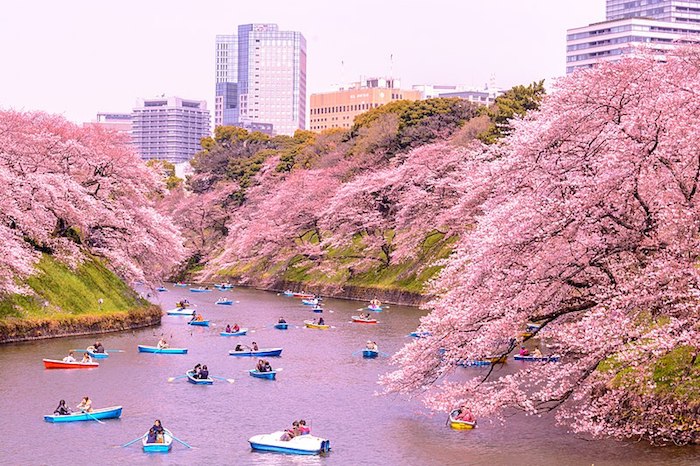 THE INSIDE SCOOP: Rent Pocket Wifi in Japan with Wilh-ma Portable Wifi Device Rental
Correct at time of publication on Roam the Gnome. Please check with venue for updates. We apologise in advance if there have been any changes we are unaware of. All prices in AUD dollars, unless otherwise stated
Address: PO Box 2068, South Melbourne, VIC 3205
Telephone: Call/SMS/LINE/Viber/QQ/WeChat/KakaoTalk/WhatsApp: +61 428 868 398
Website: Wilh-Ma website. (Pocket Wifi Rental Japan)
Cost of Portable Wifi Rental Japan through Wilh-ma:
$8 AUD per day for Japan Special
$5.50 AUD per day for Japan Early Bird Special
Toadstool Rating – Best Pocket Wifi Japan Review
Despite knowing better on my second trip, I left my organisation of Japan Wifi Rental to the last minute.
Two days before, I did a quick google search into where to rent pocket wifi in Japan and discovered the answer to the question: "can you rent a pocket wifi at Narita Airport"? is yes.
I could rent a pocket wifi at Narita Airport Wifi Rental in Terminal Three.
(Find the Narita Airport wifi rental counter as you exit the customs area into the arrivals area. It's on the left, a small window just beyond the train booking counters.)
The Narita Airport Pocket Wifi Rental was reliable, functional, and kept me connected 24/7 for our trip. I couldn't fault it, except for the price at around $12 AUD per day.
$12 a day quickly adds up – money you can otherwise spend on fun things to do in Tokyo- but for a last minute solution, it's better than nothing.
BUT, this year, on a kid-free trip to Japan with my crafty girlfriends, I didn't want to waste hours running around in circles when I could have been shopping in Tokyo , or spending the entire day AND night at Tokyo Disneyland!
I found the ultimate way to rent pocket Wifi in Japan on a traveller's budget to stay connected. I highly recommend it.

Looking for MORE SUPER DOOPER FUN things to do in TOKYO with kids?
Click the links in blue below for more Tokyo tips