INSIDE: 10 Epic Reasons to Visit Sunshine City Tokyo Shopping Mall with kids.
Where in Tokyo can you find:
A Rooftop Aquarium AND
TWO Indoor Theme Parks AND
A Planetarium AND
An Observatory AND
A Pokemon shop AND
The chance to try EEL flavoured ice-cream at the best ice-cream shop in Tokyo with 51+ Japanese ice cream flavours?
You can find this AND SO MUCH MORE at our favourite family friendly shopping mall in Tokyo:
Sunshine City Tokyo Ikebukuro!
Take a look.
Disclosure: This article contains affiliate links. If you make a purchase after clicking on one of these links, we may receive a small commission at NO extra cost to you.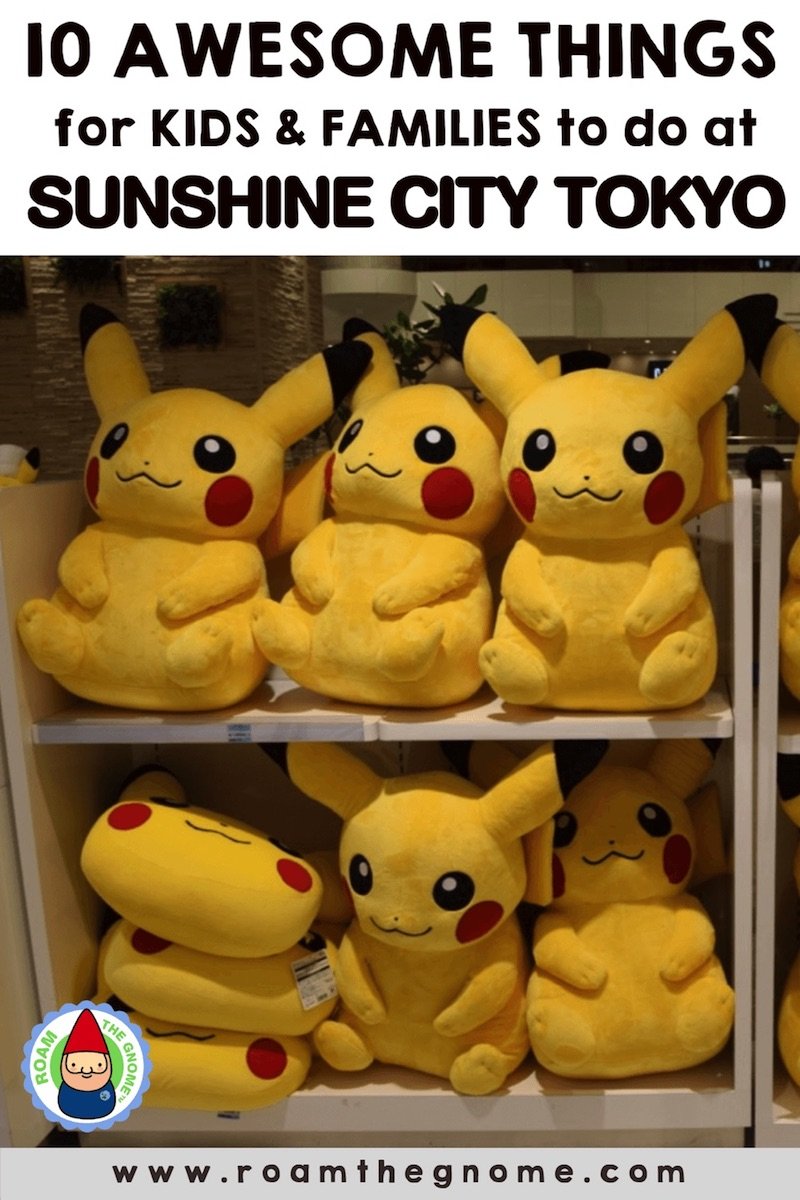 What to do in Sunshine City Tokyo Shopping Mall?
Firstly, where is Sunshine City Tokyo?
Ikebukuro is just 4 stops from Shinjuku on the Yamanote line JR Tokyo Metropolitan, in the opposite direction to Shibuya and Harajuku.
Sunshine City in Ikebukuro is located just 3 minutes walk from Higashi Ikebukuro Station on the Yurakucho Metro Line.
---
HOT TIP: Prebook tickets to the TeamLab Borderless Digital Art Museum. Don't miss out!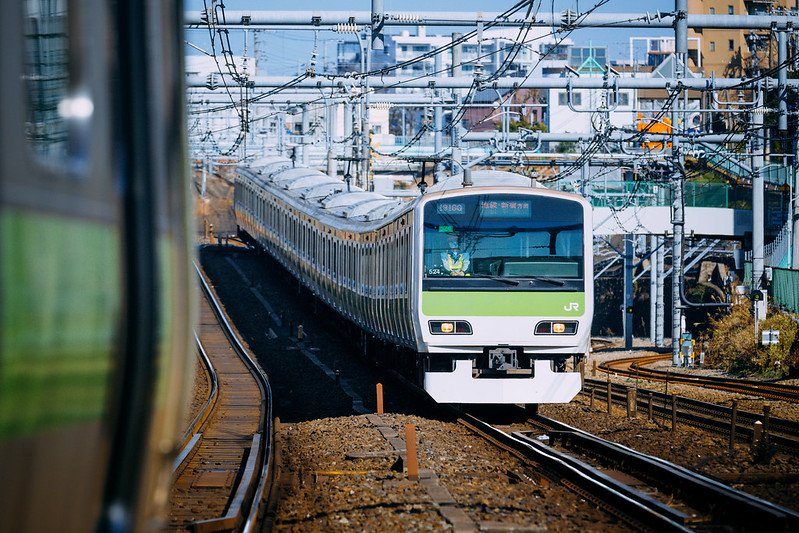 Image credit: Hans-Johnson via Flickr CC BY-ND 2.0
It takes about 27 minutes in total by train and foot from Shinjuku station to the Sunshine City building entrance.
---
Hot tip: Getting around Tokyo is easiest when you have access to Wifi for Google Maps. We recommend using Wilh-ma pocket wifi for Japan.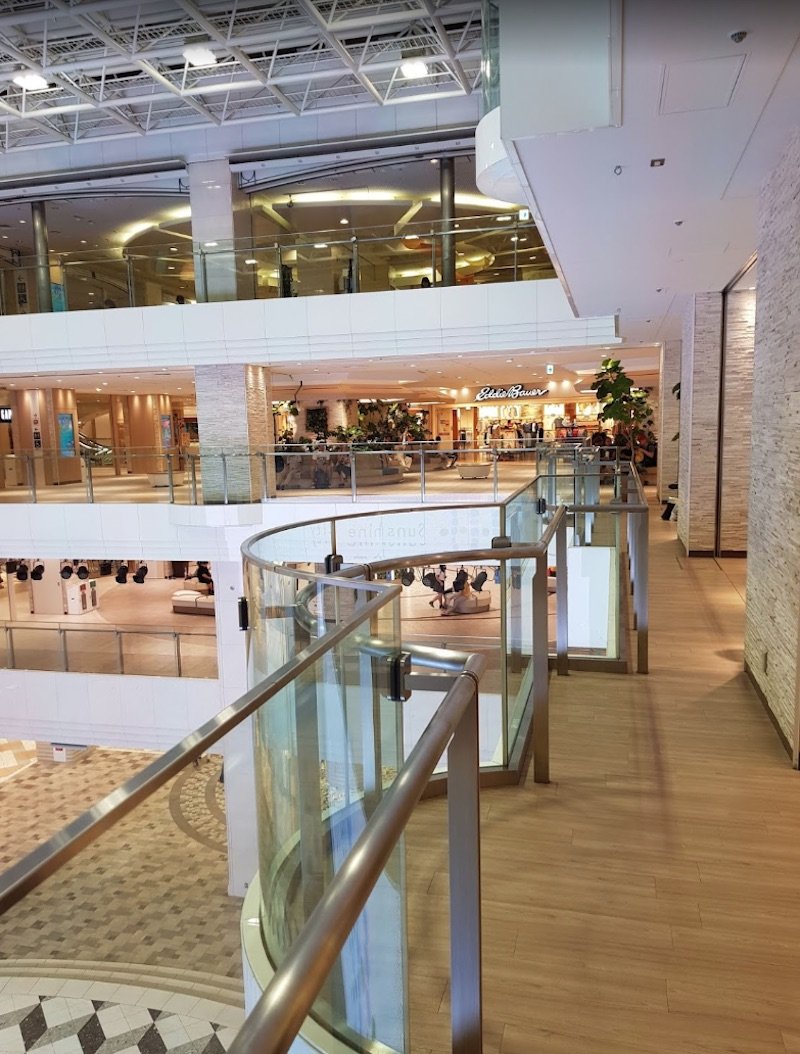 Image credit: Boris Joka
The Best Things To Do at Sunshine City, Tokyo with Kids
Sunshine City Ikebukuro shopping mall is a giant complex of five buildings.
Most of the family friendly stuff is in:
the World Import Mart building (the main shopping mall)
the Sunshine City Alpa Shopping mall building, and
the Sunshine 60 building.
They are all adjoined, so don't worry if you don't realise you've entered a new building!
Find a map and get oriented.
---
READ MORE: Get your hands on the best way to get your bearings in Tokyo with a 24 hour hop-on hop-off Sightseeing Bus Ticket.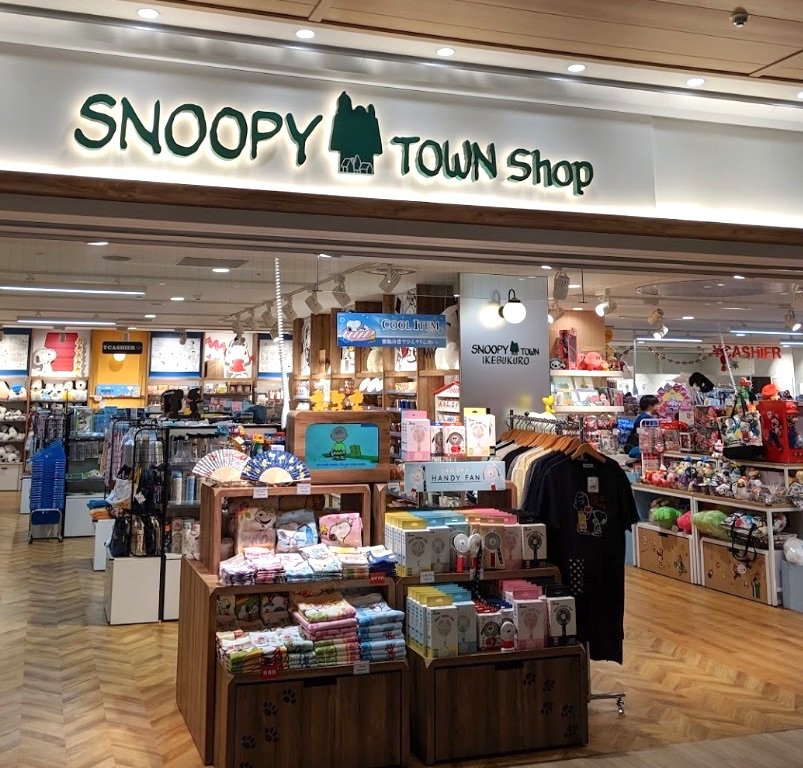 Sunshine City Kids Shops
Tokyo Sunshine City has SHOPS galore of course.
But also a whole bunch of kid-friendly activities!
If you are looking for the best things to to in Sunshine City Tokyo, here's a list of the best stuff for kids in the Sunshine City complex – building by building.
This list is our pick of:
what's on offer for families at Sunshine City Tokyo Japan, and also,
a list of the best things to do in Ikebukuro itself.
WORLD IMPORT MART BUILDING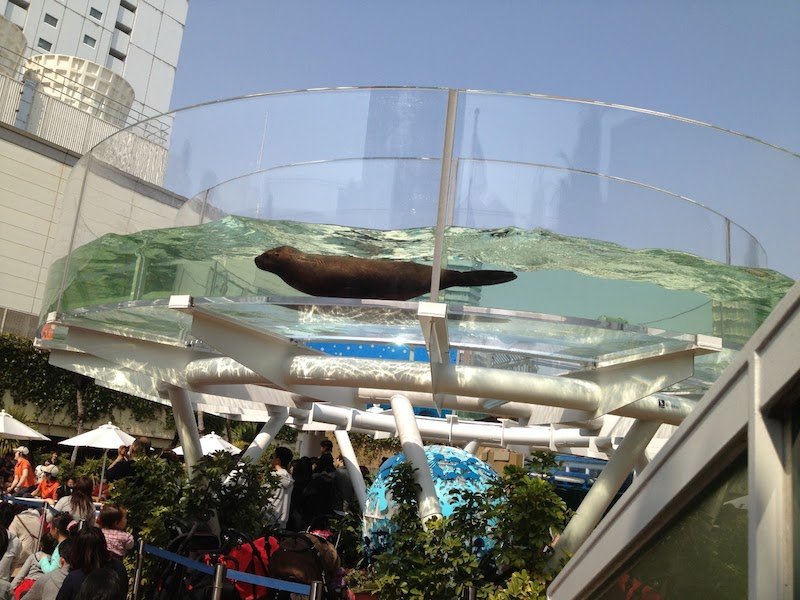 Image credit: Katie
No.1: Ikebukuro Sunshine City Aquarium
Rumoured to be the world's highest aquarium, the aquarium at Sunshine City is located on the 10th floor of the World Import Mart Building.
More than 20,000 fish and animals are housed here including:
dolphins
octopuses
eels
piranhas
sea horses
sea otters
seals
giant crabs, and
other rare and weird species of fish
The Sunshine aquarium in Ikebukuro features popular attractions such as:
the "Sunshine Aqua Ring" with its view of sea lions swimming overhead, and
the dreamlike "Jellyfish Tunnel."
You can also enjoy performances by sea lions and underwater divers, as well as sea otter and penguin feeding shows on Sundays and holidays.
The aquarium in Sunshine City has entry from 10am to 8pm during summer and spring.
It's open 10am to 6pm during autumn and winter months.
---
BOOK NOW: Prebook your STUDIO GHIBLI MUSEUM tickets here before they sell out.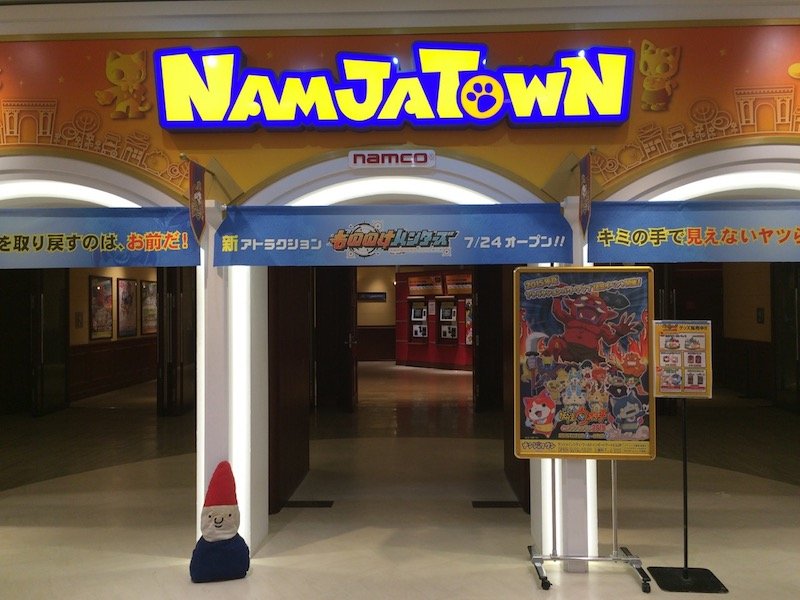 No.2: Namco Namja Town at Sunshine City Ikebukuro
Namco Namja Town Tokyo is an indoor theme park located on the 2nd floor of the World Import Mart Building in the Sunshine City Mall Ikebukuro.
Wander through recreations of old Japanese towns, and themed areas with parlour games and a couple of cute kids rides at Namja Town Japan.
Nam ja Town has a GIANT "gyoza" food court, Sunshine City arcade games, claw machines, a haunted house alleyway, AND a DESSERT street!
Don't miss the Best Ice Cream Shop in Tokyo at Namja Town Ikebukuro.
There's over 50 flavours to taste including EEL icecream. It's as quirky as Japan gets.
---
READ MORE: Namco Namja Town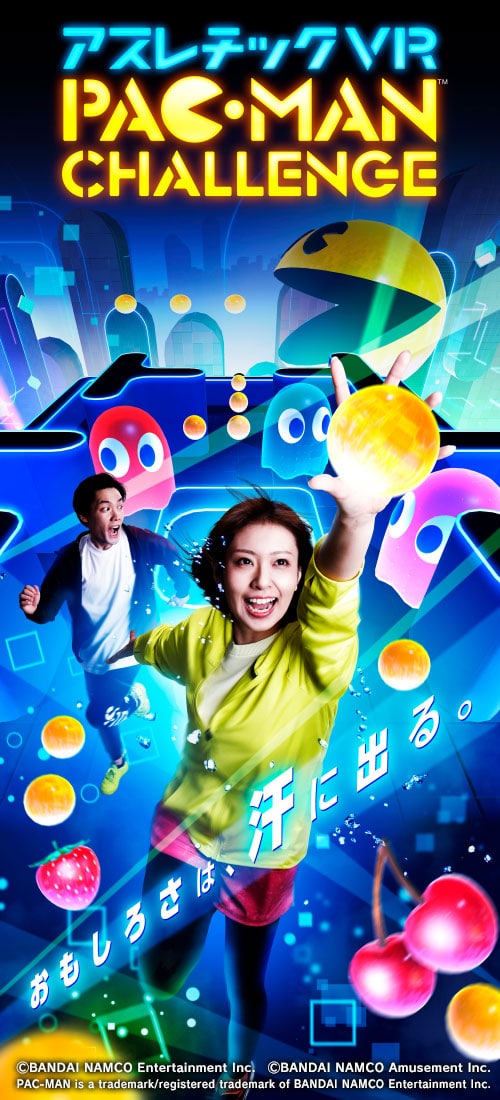 Image credit: Mazaria
No.3: Mazaria VR Amusement Center
Mazaria is an amusement center and Tokyo's newest VR (Virtual Reality) hotspot in Ikebukuro Sunshine City on the 3rd Floor of World Import Mart Building.
There are four zones:
Festival Zone
Adventure Zone
Panic Zone
SF Zone
Festival Zone
Festival Zone is the place to experience the world of anime and games using your whole body.
It includes:
an Athletic Pacman VR challenge
Huge balloon explosion room panic cube
Drum Master VR
Pacman Go Round activity
Mario Kart Arcade Grand Prix VR
Adventure Zone
Adventure Zone is home to a whole bunch of nature experiences and challenge activities set out in the world.
It includes:
Downhill skiing rodeo
Extreme courage to try the Hanachari
Fishing VR challenge
Armoured trouper VR simulator
Adventure river rapids VR game
Panic Zone
Panic Zone is where you are allowed, and encouraged, to scream, and PANIC!
Try the Dinosaur survival experience, or the extreme heights test.
Survive the Zombie apocalypse and run from the Horror Room.
These games are not for the timid!
SF Zone
SF Zone allows you to inhabit these famous anime characters as you move about.
Godzilla
Gundam Robot
Galaga Fever
Evangelion VR
The VR games are designed for players to transcend the normal boundaries between the 2D and 3D world.
There's car racing, sports games, and more.

Image credit: Mazaria Cafe
Special Flag Cafe
Try all the fun foods at the Special Flag Cafe including:
Drum Master pancakes
Donchan meat bun
Pacman Ghost omurice dish (as pictured)
14 different styles of soda cream floats
Godzilla sample (Smoked chicken)
Slime drinks
Pacman curry
Pacman Ghost ice cream, or Ghost drinks
Or one of these items from the limited time menu.
Avocado burger
Cheeseburgers and Teriyaki burgers
Hot spicy chicken
Chilli beans potato fries

Image credit: Mazaria Store
Shop at the Mazaria store
Check out the Mazaria souvenir store selling all the anime characters including:
Super Mario
Pacman – including Ghost glasses, Pacman charms, and Pacman souvenir food
Drum Master
Godzilla
Dragon Quest
Entry to Mazaria is 4,500 yen for adults over 13. and 2,900 yen for children 7 to 13.
Mazaria admission without games is 800 yen for adults, and 500 yen for kids 4 to 13. Children under 3 enter free.
You can buy individual tickets for single games for 1,000 each once you have the admission ticket.
Click here for details of all pass combinations.
Open from 10am to 10pm daily.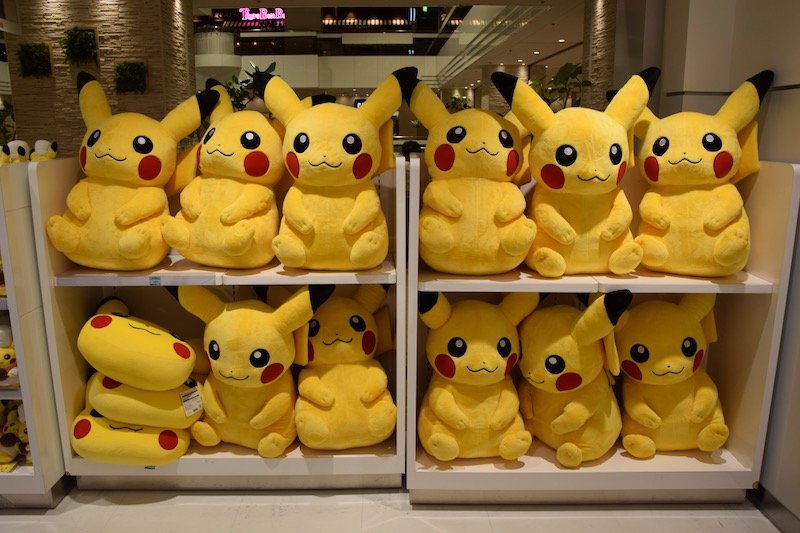 No.5: Sunshine City Pokemon Center
The Pokemon Center Sunshine City is one of the only shops dedicated to Pokemon characters in Tokyo.
Located on 2nd floor near the entrance to Namco Namja Town, the Pokemon Center MEGA TOKYO shop is dedicated to the phenomena that is Pokemon.
Ikebukuro Pokemon center has:
Pokemon soft toys galore
Pokemon trading cards
Pokemon model toys, and
Pokemon games.
Pokemon Sunshine City is not just for die-hard fans though.
It's for all kids, big and small.
---
RELATED: A sneak peek into the Pokemon Center Sunshine City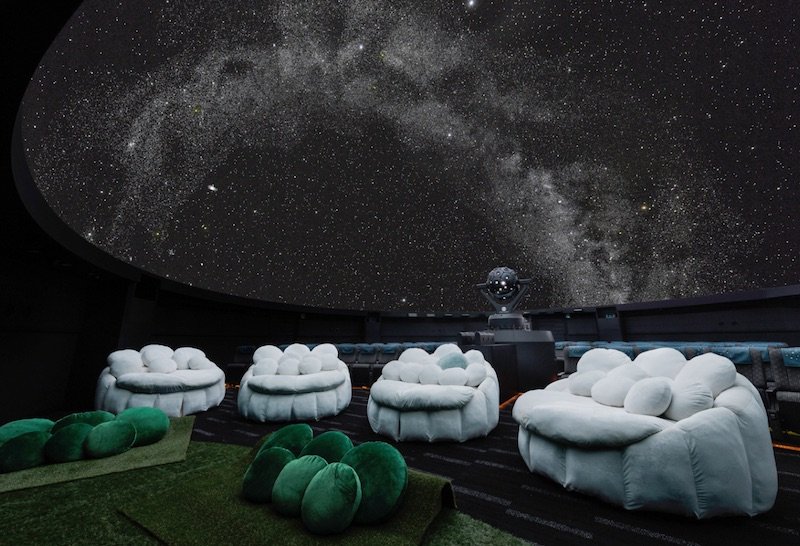 No.6: The Sunshine Starlight Dome Planetarium
The Sunshine City Planetarium is located on the 10th floor of the World Import Mart Building.
The Konica Minolta Planetarium" Manten is equipped with the digital image system SKYMAX, which gives the feeling of being right in the middle of stars.
More than 400,000 fixed stars are projected onto the dome, while special programs, like a footage on the Aurora Borealis, are shown on a rotating basis.
Movie Screenings last approximately 40 minutes.
Book your seats early to have your pick of where you'll watch.
The Turf sheet is the place to lie down on a full-flat 'grassy' mat to watch the stars above.
The Cloud sheet is a special luxurious cloud-shaped seat that seats five, as though you are in a dream, like one of the Little Twin Stars!
General seating is what's left.
NOTE: For primary school aged children and above only.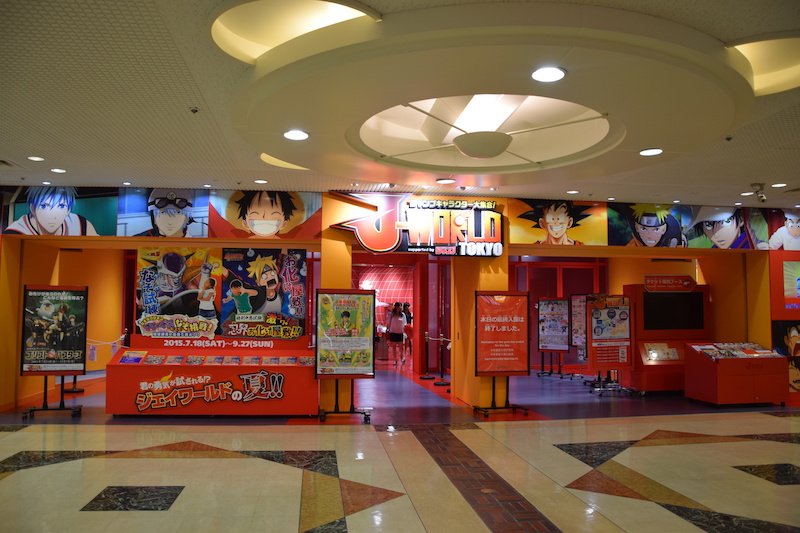 No.7: J World Ikebukuro City – NOW CLOSED
J World Tokyo was a super-fun anime/manga-inspired amusement park.
The attractions here at J World Sunshine City Anime theme park were based on the most famous and popular Shonen Jump manga characters including Dragonball Z, One Piece and Naruto.
Unfortunately, after 10 years in Ikebukuro, J World Japan has now closed.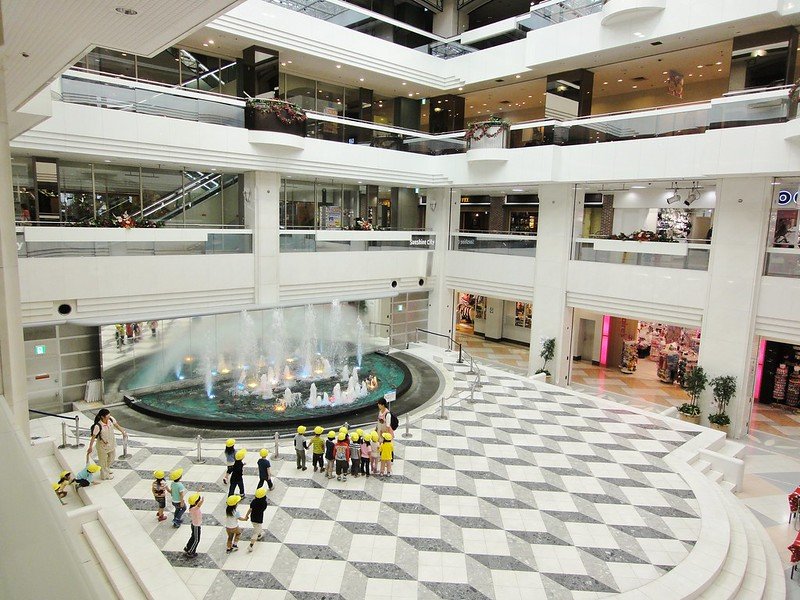 Image credit: Dick Thomas Johnson via Flickr CC BY-2.0
SUNSHINE CITY ALPA IKEBUKURO SHOPPING MALL BUILDING
No.1: Best Shops in Ikebukuro for Kids
Head to the Alpa Shopping Mall building to find the best kids shops in Tokyo.
These are our go-to's.
Disney Store – B1, Shop 52
Toys R Us – B1, Shop 57
Sanrio Vivitix – Alpa B1, shop 49 – For lovers of Hello Kitty, Little Twin Stars, and all the Sanrio gang.
Loft – 2nd Floor, Shop 6 – For bento and bento accessories (Take a sneak peek here)
Gapkids – 2nd Floor, Shop 10
Kakao Friends – Alpa B1
Kiddyland, Snoopy Town & Rilakkuma store – Alpa 2F
Nippon Animation Official Shop "Ani-cute" – 2nd Floor, Shop 15 near entrance to Namco Namja Town.
(Take a sneak peek at Ani-Cute shop in Ikebukuro here.)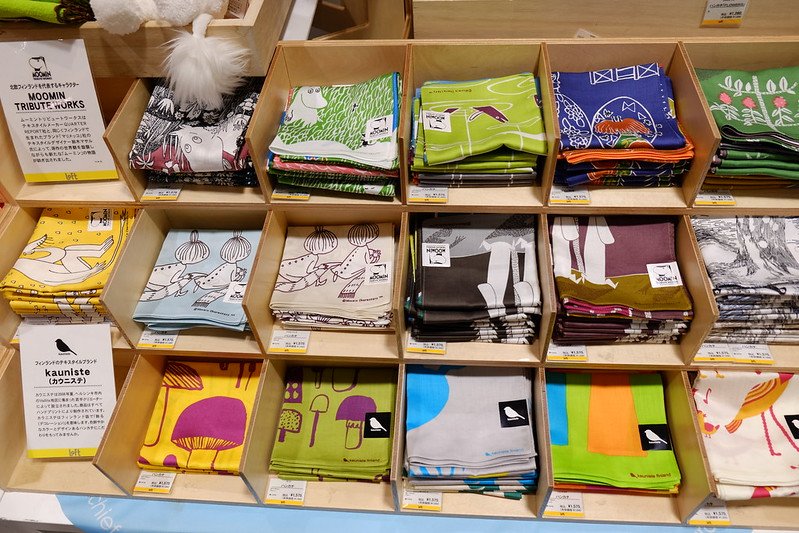 Image credit: Chinnian via Flickr CC BY-SA 2.0
No.2: Best Household Goods stores
Daiso
3 Coins
Funlife Store
Loft
Nipopo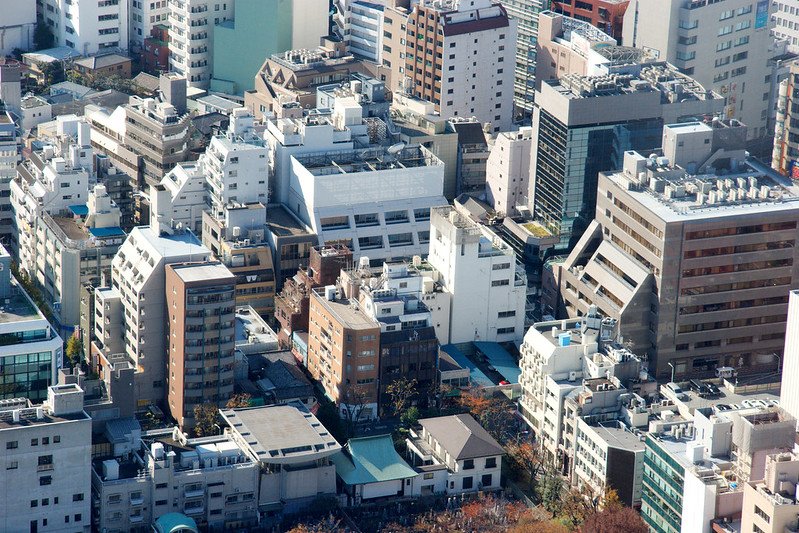 Image credit: Kimon Berlin via Flickr CC BY-SA 2.0
SUNSHINE 60 BUILDING
The Sunshine 60 Building is a 60-story building at one end of Sunshine City.
Offices and shops are located on all the floors of this 240-meter-high building, topping with the Observation Deck on the 60th floor.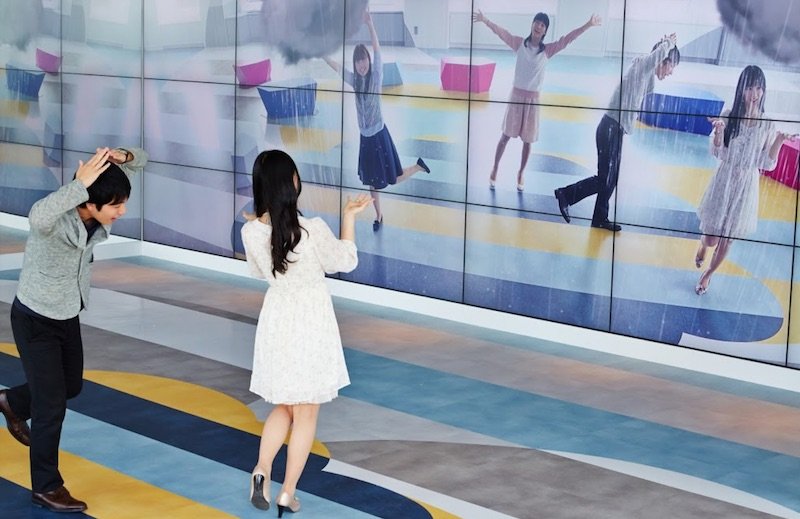 Image credit: Sky Circus
No.1: The Sky Circus Sunshine 60 Observatory
The observatory at Sunshine 60 Tokyo reopened after a big renovation on April 21, 2016.
There's now a 360 degree panorama of the city from the Deck, which also boasts of an open air "sky deck".
On the days when the weather is clear, you might even spot Mt. Fuji.
The elevator that goes up to the Observation Deck is the fastest in the world and takes only thirty five seconds to complete the journey from ground level to the top.
In addition, it is packed with playful content such as:
the latest VR technology, and
a 4D simulation so you get a whole new experience with views that stimulate the senses of sight and touch and bring surprises.
The revamped space consists of seven zones that offer countless "experiences," like:
Tokyo Cannonball Flight, where a virtual video takes you zooming through Tokyo's future sights
Sky Trampoline, which makes you feel like you're floating, and
Infinitescape, where you take a fun stroll through a giant kaleidoscope.
Put the "panoramic experience" on your Tokyo bucket list of things to do in Tokyo with kids.

WHERE TO EAT IN IKEBUKURO SUNSHINE CITY MALL TOKYO?
If you want to know where to eat in Sunshine City Tokyo, here's a few tips.
No.1: Bakers Diner
Bakers Diner has 'Omelet' desserts like the ones pictured above.
Kids will LOVE these!
Alpa building, B1- Shop 2 at Sunshine City Ikebukuro

No.2: Moomin Restaurant
The Moomin Stand can be found in the Alpa building, B1 at Stand 55.
Lunch from 500 yen, Dinner from 1000 yen.
Open 10 to 8pm.
Eat in or takeaway.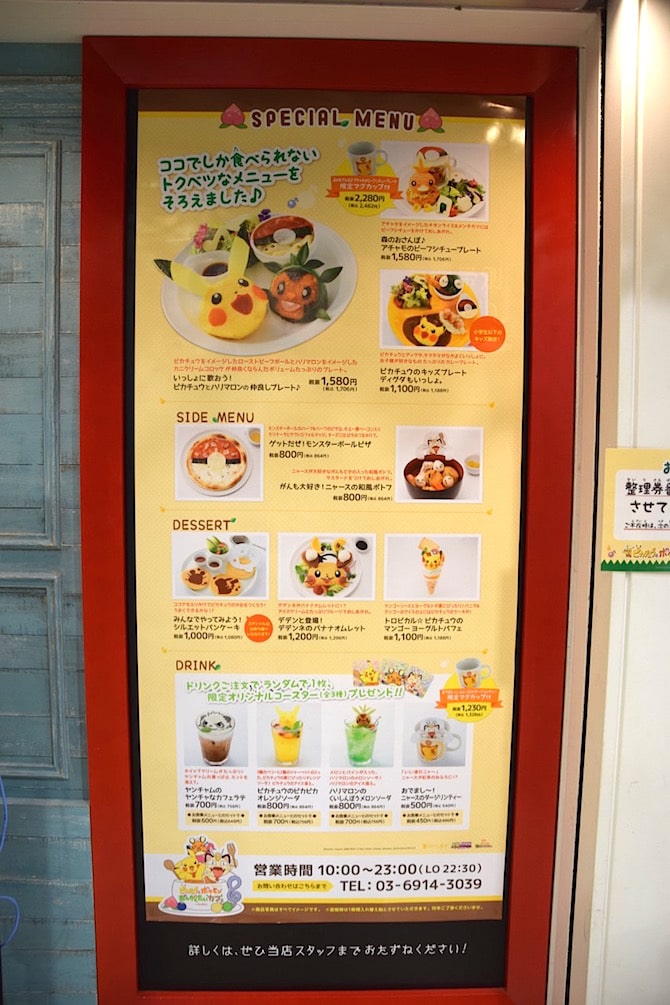 No.3: Pokemon Cafe
Pikachu and Pokemon Music Cafe, Alpa Building, 1st Floor, Shop 26 (Limited time shop)
No.4: Curry House CoCo Ichibanya
You can't go wrong at this cheap and cheerful fast food stop.
No.5: Sunshine City Food Court
The 3rd Floor is a foodie's delight.
Visit the 3rd Floor of the Alpa building for an entire floor of Cafe's and Restaurants.
Try your luck!

SUNSHINE CITY PLAY AREA FOR KIDS at ALPA
Sunshine City Ikebukuro has a new Pokemon-themed children's play area located near the family toilets facility.
It's for children up to 4 years old, a place of respite for weary travelling mums and dads.
Be sure to take your shoes off before you enter this soft-play area.
There's:
interactive walls
puzzles to play
screen games
padded blocks, and
cushioning for a bit of tumble play to wear them out.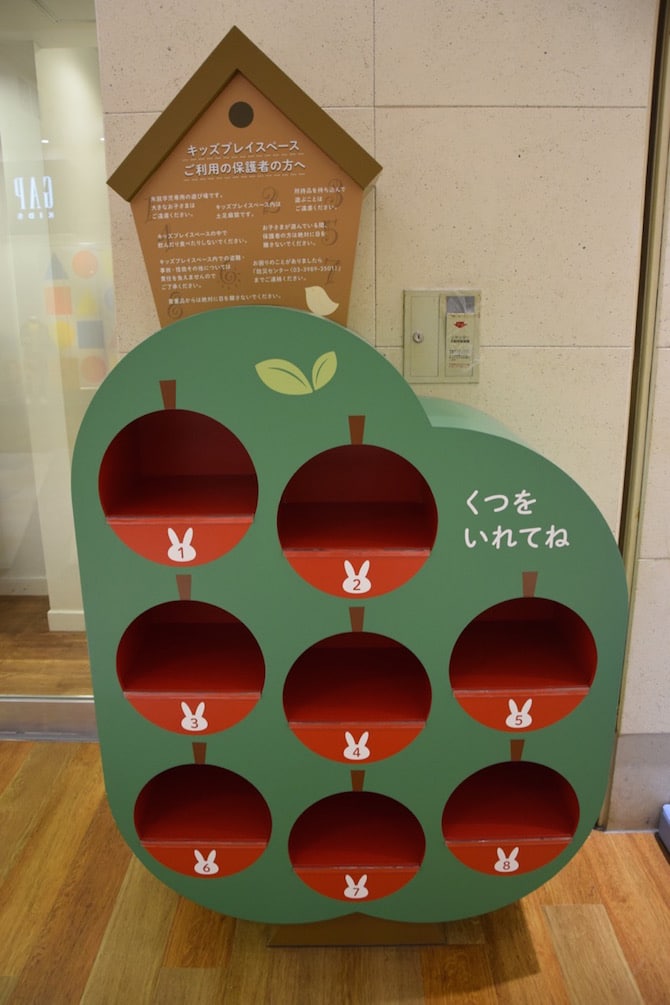 Shoe rack for kids
There's even the cutest shoe rack, similar to this one.
The Japanese's attachment to the philosophy of 'Everything has a Place, A Place for Everything' makes life so much easier.
Find the play area on the second floor of Alpa (near the family toilets.)
Open from 10am to 8pm daily.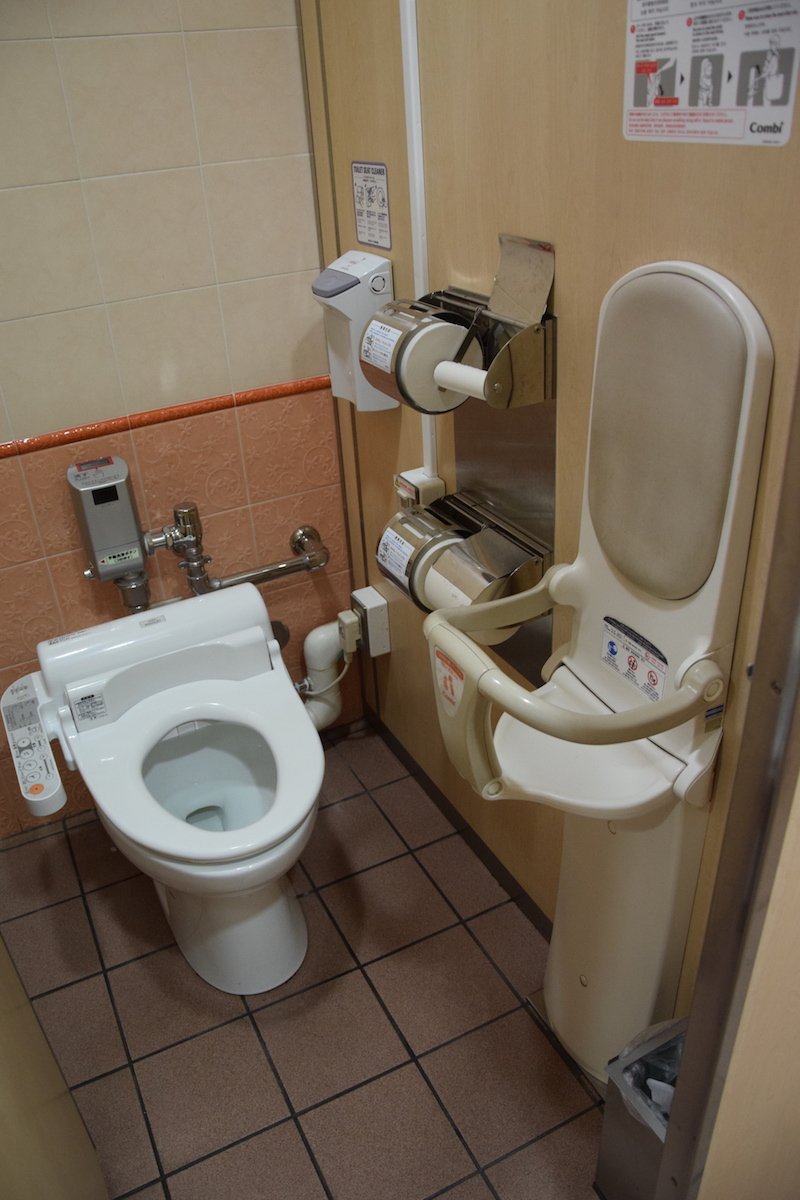 Sunshine City Facilities for Babies & Toddlers
Sunshine City Tokyo Japan has the BEST toddler seat thingamabob we've ever seen in a toilet.
It's a 'baby rest', a chair for the baby or toddler from 5 months to 2.5 years old.
Finally, a chance to go to the toilet in peace without the toddler opening the door on you (yep, has happened to me!), or trying to scramble under the door while you wee.
We need these mother and child toilets in every toilet around the world!
Baby Rooms
Find a baby room with diaper change table and a nursing room on:
Alpa B1 near Kokumin,
Alpa 2F in front of the Kimura coffee shop, and
Alpa 3F north of Hirokoji.
There's access to hot water to heat the milk bottles too.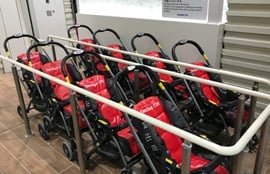 Free Stroller Rental
You can also rent a stroller for free from rental stations
Behind Alpa B1 (Kua Aina) General Information Center
Behind Alpa B1 Hirokoji Information Center
Behind Alpa 1F Hirokoji Information Center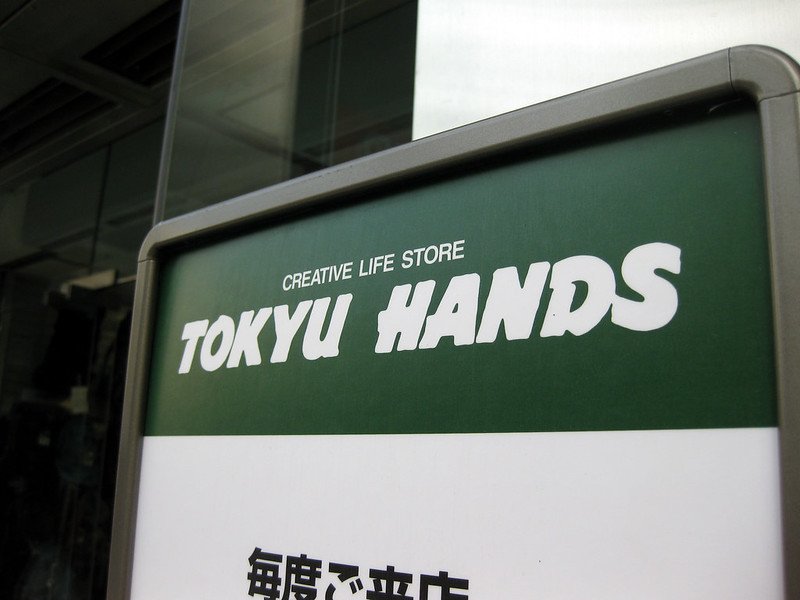 Image Credit: Leon Brocard via Flickr CC BY 2.0
NEAR SUNSHINE CITY TOKYO JAPAN
Step outside of Sunshine City Tokyo Japan onto the streets outside, and you'll find HEAPS MORE fun things to do in Ikebukuro.
Here's our picks of the best things to do in Ikebukuro town.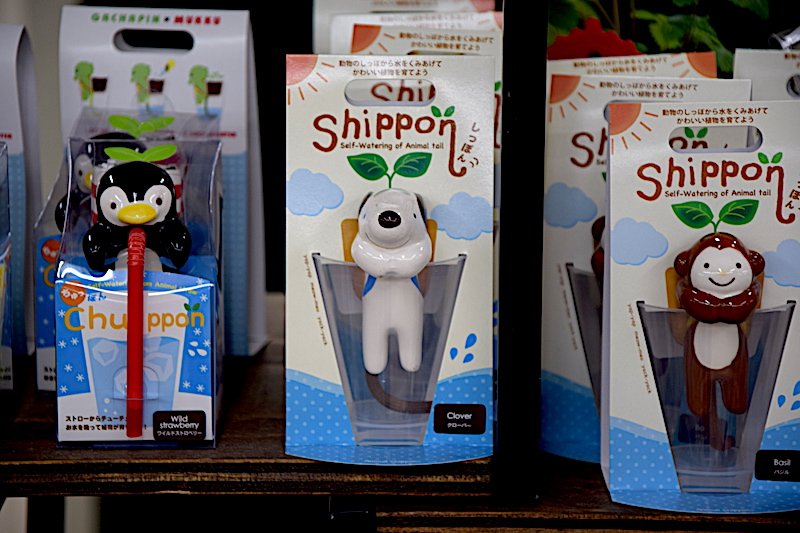 No.1: Tokyu Hands Sunshine City
Our favourite shop in Japan is Tokyu Hands Ikebukuro.
Tokyu Hands on the fringes of Sunshine City Ikebukuro shopping mall holds a special place in my heart as I first visited as a 15 year old.
I bought super cute salt and pepper shakers for my mum and dad that spoke the words 'salt' and 'pepper' in Japanese when you shook them upside down!
28 years later, and nothing has changed except the goods on display.
Tokyu Hands is equally as good, if not better.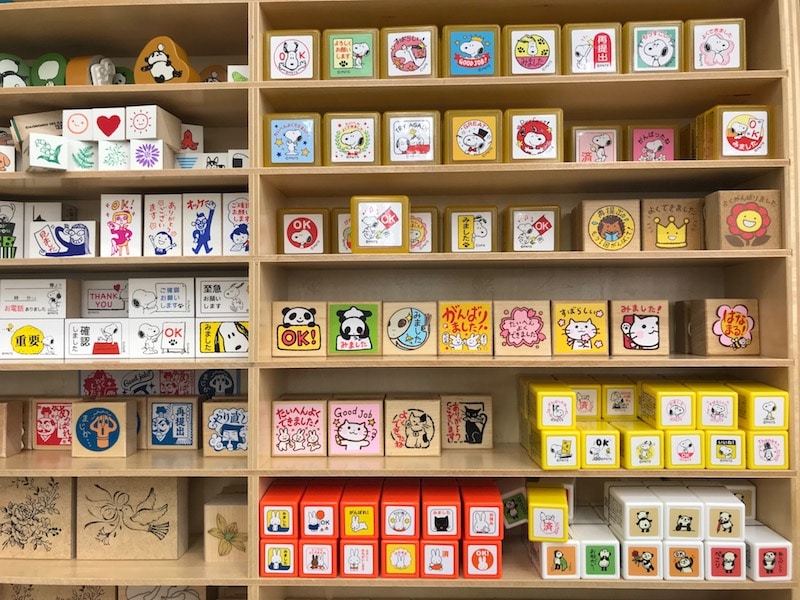 What to buy at Tokyu Hands
There's something for everyone at Tokyu Hands, including a giant range of stamps and stamping equipment.
Plus:
Funky and fabulous ornaments
The cutest Japanese Stationery supplies including watercolour pens, bullet journals, diaries, paper, and cards
Design Tools
Health & Beauty supplies
Kitchenware
Bathing & Toiletry products
Cleaning & Laundry gadgets
Home Décor items
Bags, Wallets, and Travel Goods
Rain Gear
Bikes and Cycling equipment
Variety Goods
Mobile Phone Accessories
Tools & Materials
Handmade Crafts
AND best of all, a whole floor or two of Craft Supplies! (PLUS, beautiful examples of completed crafts on display for inspiration too!)
You may even see an artistic exhibition as you walk in.
The Nekobukuro Cat Cafe House is located on the top floor!
There's WIFI throughout the store and a passport discount too.
---
RELATED: Visit this Japanese souvenirs shop & buy all your traditional Japanese souvenirs in one spot!

No.2: Tokyo Earthquake Museum (Ikebukuro Life Safety Learning Center)
Prepare for an earthquake with life safety training at the Ikebukuro Life Safety Learning Center.
Riding the Ikebukuro Earthquake Museum simulator is one of the most unique experiences you can have in Tokyo, and it's great fun too.
While it can't really be classed as a tourist activity, (it's a working training facility for schools and workplaces), there are more than a handful of activities for the kids to enjoy too.
---
READ MORE: Everything you need to know about the Tokyo EARTHQUAKE MUSEUM in Ikebukuro, including how to get there!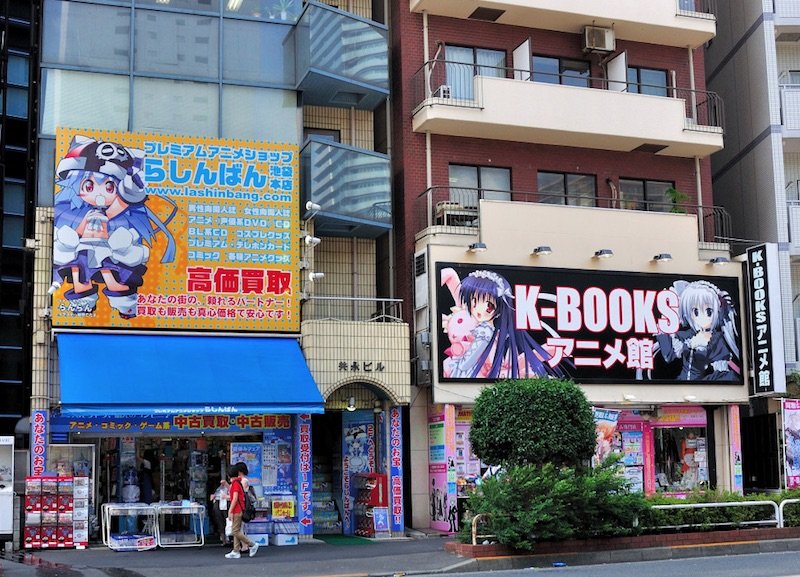 Image credit: Muza Chan – Otome Road
No.3: Otome Road, Anime Strip for Cos Players
Visit the streets around Sunshine City on a weekend to spy all the young (and not-so-young) CosPlayers who turn up in their favourite dress-up outfits.
If you want to dig a little deeper into this world of manga and anime, walk to Otome Street (translation Maiden road) for a female approach to Manga comics.
Otome road (a nickname) is home to:
Animate (an eight story giant of cosplay and related goods)
K-Books with it's the Swallowtail butler café
Lashinban, and
a Mandarake store.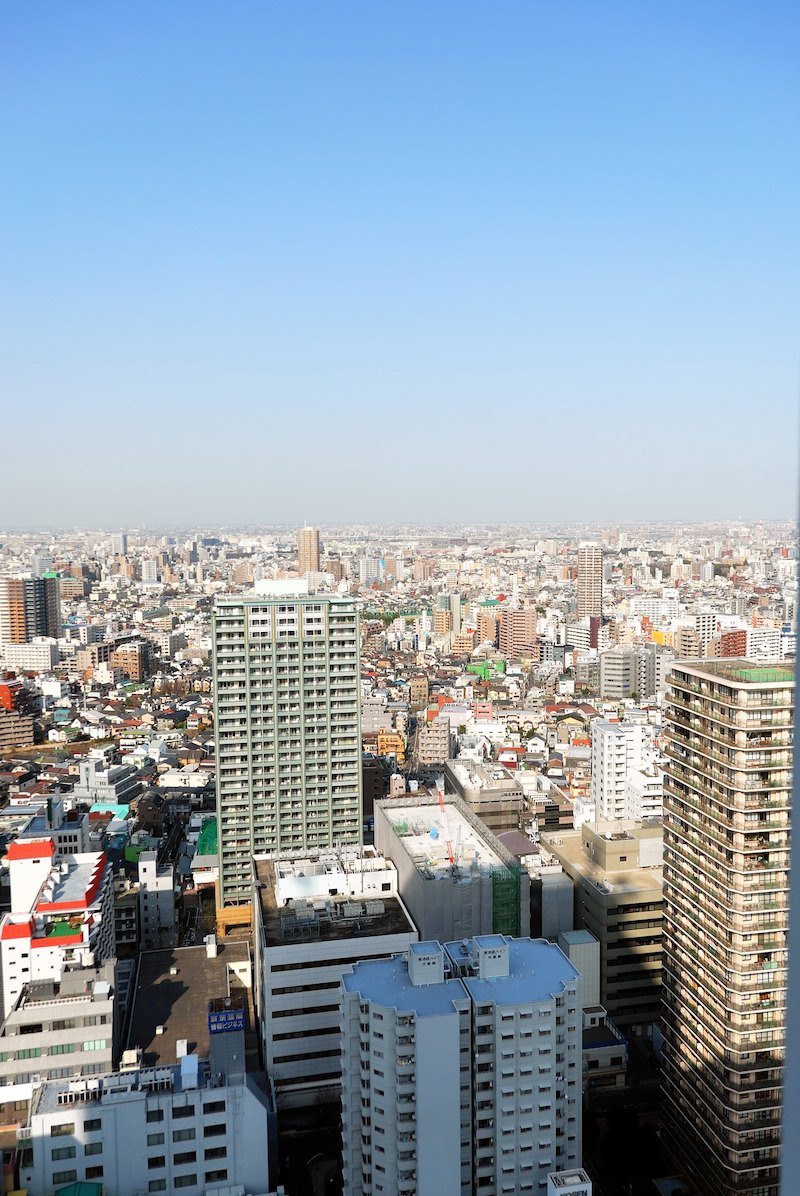 Image credit: View from the window of Sunshine City Prince Hotel by Kata U via Flickr CC BY-ND 2.0
WHERE TO STAY IN IKEBUKURO WITH KIDS
Ikebukuro is an alternative place to stay in Tokyo with kids. It's WAY less touristy and overcrowded in comparison to Shibuya or Shinjuku, but in a great central location. The Sunshine Prince Hotel Tokyo is the popular hotel in Ikebukuro for most visitors.
We've stayed in both the Super Hotel and the Centurion Hotel chains, and both are good, clean and central for families.
Moderate: Sunshine City Prince Hotel Tokyo
Value: Centurion Hotel Ikebukuro Station (Cabin room or deluxe twin)
Budget: Super Hotel Lohas Ikebukuro-Eki Kitaguchi (Adjoining rooms)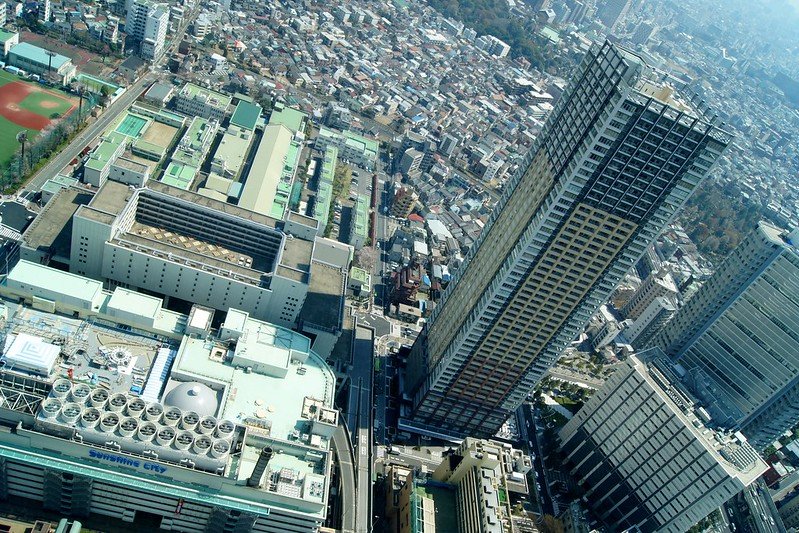 Image credit: Luca Mascaro via Flickr CC BY- 2.0
THE INSIDE SCOOP: Sunshine City Things to Do
Correct at time of publication on Roam the Gnome. Please check with venue for updates. We apologise in advance if there have been any changes we are unaware of. All prices in AUD dollars, unless otherwise stated
Opened in 1978, the Sunshine City Ikebukuro complex is the oldest of Tokyo's "city within a city".
The Sunshine City complex consists of 5 buildings:
Sunshine 60
Bunka Kaikan
World Import Mart (ALTA)
Shopping Center "Alpa", and
the Prince hotel.
Put this shopping mall on your Japan Travel list if you want to shop where the locals shop, and find wonderful Tokyo souvenir ideas.
Address for Sunshine City Ikebukuro: 3−1−3 Higashiikebukuro, Toshima-ku Tokyo 170-0013
Phone: 03 3989 3331
Website: Click here for english version
Opening Hours:
Shopping 10am to 8pm
Restaurants 11am to 10pm
Shopping at Sunshine City Map:
Download the Shopping and Attractions map of Sunshine City Tokyo Japan here.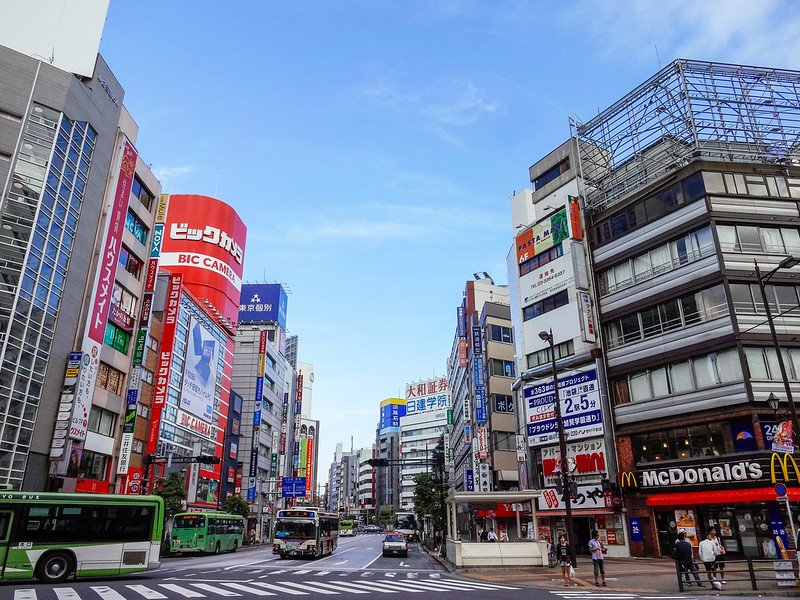 Image credit: Dick Thomas Johnson via Flickr CC BY-2.0
How to get to Sunshine City Tokyo Shopping Mall in Ikebukuro
By train:
3 minutes walk from Higashi-Ikebukuro Station (Tokyo Metro Yurakucho Line).
Walk toward exit 6.7, and a sign should direct you to the "Underground Passage" to Sunshine City.
By train:
8 minutes walk from Ikebukuro Station (JR, Tokyo Metro, Seibu Line, Tobu Line).
Go to exit 35 of Ikebukuro Station.
Walk down Sunshine 60 Dori
The underground entrance (escalator) to Sunshine City will be visible on the right-hand side next to Tokyu Hands.
By metro: 4 minutes walk from Higashi-Ikebukuro 4-Chome Station (Toden Arakawa Line)
Tokyo Ikebukuro Sunshine City Map
Save your Sunshine City Ikebukuro Map onto your phone and you can access it without wifi.
Toadstool Rating for Sunshine City Shopping Mall in Tokyo

Looking for MORE SUPER DOOPER FUN places to visit in TOKYO?
Click the links in blue below.