INSIDE: A sneak peek into Tokyu Hands Ikebukuro Department Store and a look at the best Tokyu Hands products on offer.
What's the best department store in Tokyo for families if you have a 5 year old, a 12 year old, a 16 year old, plus mum, AND dad?
It's a good question and we can answer it.
There's only one shop in Tokyo that can cater to everyone's needs, likes, interests and wants!
TOKYU HANDS.
Tokyu Hands products range from the beautiful and the useful, to the downright odd, and the bizarre. There's every kind of Japanese stationery, hobby craft tools of all kinds, luggage, Japanese bags, Japanese bento boxes and bento accessories, bikes and more.
It's easy to fill a suitcase or two with fabulous finds for home, as well as awesome Tokyo souvenirs and gifts.
Disclosure: This article contains affiliate links. If you make a purchase after clicking on one of these links, we may receive a small commission at NO extra cost to you.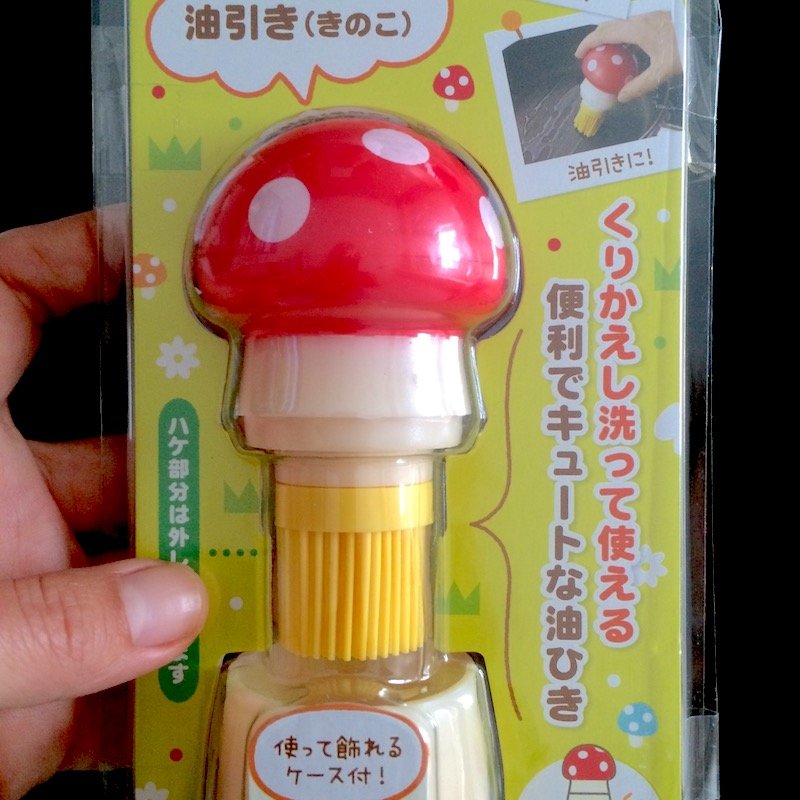 Guide to Best Tokyu Hands Products
Here's one example of something odd I've bought from there.
I've reclaimed the dinosaur-foot cup holder I bought for my dad on my first visit to Tokyu Hands in Ikebukuro 30 years ago.
You wind it up, put your drink on top of the foot, then it walks (wobbles!) your drink across the table.
This fun gadget still works.
The boys think it's hilarious.
---
RELATED: Big List of the Best Things to do in Tokyo with kids

Inside Tokyu Hands Tokyo
There's only ONE shop in Japan that everyone MUST visit.
We guarantee you'll love it as much as we do.
Tokyu Hands is the only shop in Tokyo we know of that caters to everyone in the family, and it's also the only shop we know of where it's impossible to walk out empty handed.
8 Floors of Fun Shopping at Tokyu Hands Sunshine City Tokyo
Tokyu Hands Sunshine City is 8 floors of every gadget, object, tool, toy, piece of equipment you can possibly imagine.
There's a floor or two for everyone's interests.
Seasonal Events at Tokyu Hands Ikebukuro
Be sure to check out the 1st floor seasonal event space as you enter the doors.
This area becomes a mini-exhibition area, showcasing some of Japan's incredible things.
When we last visited, there was a Toadstool forest filled with handmade needle-felted toadstool toys, jewellery, ornaments, and artwork showcasing the work of a pod of local artists.
Who knows what will be next?

Tokyu Hands Tokyo Floor Guide
Here's a quick overview of what's on each floor.
Tokyu Hands Events & More
1st Floor. The Ever Changing Event Space.
Plus in the corner by the stairs, the kids will LOVE the gigantic collection of capsule machines.
With everything from Gudetama "raw egg" character dolls, love charms, Snoopy ornaments, lazy Zoo animals, cultural ornaments, to ballerina dolls, there's bound to be at least one capsule treasure the kids will love.
At ¥200 each, it's a bargain souvenir too.
Tokyu Hands Luggage
2nd Floor.
Bags
Suitcases
Travel accessories
Bicycles
Wallets and Pass cases
Leather goods
Japanese handbags
Business bags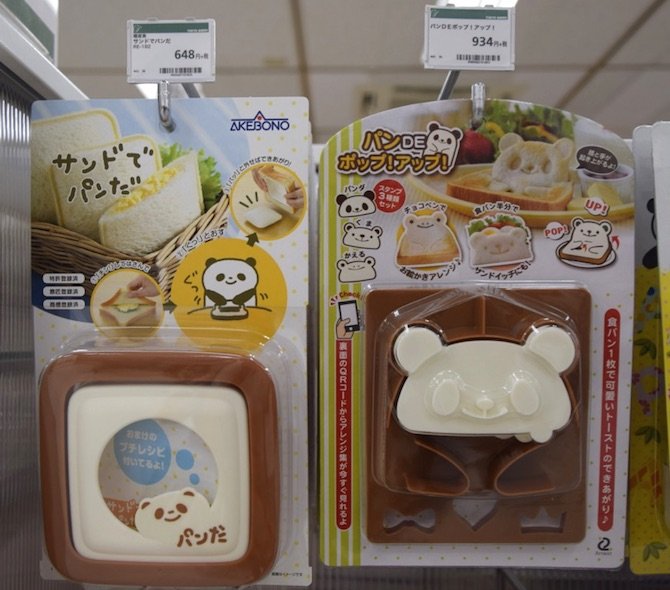 Tokyu Hands Kitchen & Beauty
3rd Floor.
Kitchen supplies. Do not miss this section. So many cute things to make bento and pretty things for your home kitchen.
Confectionary supplies
Cooking utensils
Dental care
Tea-Making supplies. These make wonderful souvenirs!
Health care products. Buy a bottle of Japanese shampoo and conditioner to take home. Decadent!
Beauty supplies and face masks
Japanese 'house mother' aprons.
This visit, I bought a toadstool-shaped pastry brush, and a rectangular pan to cook sushi-style tamago egg omelettes.
I'm still kicking myself for not buying this Sandwich Pocket press. Roam the Gnome is sure the kids would have loved to try a Sandwich Pocket for lunch!
In the beauty section, remember to pick up an Animal-print face mask. You must, if only to give the kids a big laugh.

Tokyu Hands Craft Tools
4th Floor.
DIY tools
Paint and plumbing supplies
Garden supplies
Woodworking craft materials
All the stuff you'd find in a Japanese hardware store. Dads will have a ball checking out all the Japanese ways of doing things!
Tokyu Hands Bed, Bath and Home
5th floor.
Bed linens and bedding
Clocks
Slippers (bag a pair for home)
Photo frames
Bath and toilet accessories (another place you must check out)
Relaxation accessories
Towels
Tokyu Hands Stationery
6th floor.
Japanese Stationery including pens and pencils
Photo albums
Design accessories
Retail and Japanese office supplies
Letter writing supplies
Japanese notebooks and files
Personal planners
Diaries
Envelope Seals
Posters.
Oh heart, be still.



Tokyu Hands Party
7th floor.
On this floor, there's:
Dress Up Costumes
Wrapping materials
Party accessories
Games
Dressmaking materials
Metal craft supplies
Leather craft supplies
Greeting cards and postcards
Mobile phone accessories
Science kits
Flower making materials
Plus all the other craft materials you can dream of, including miniatures and ceramic markers too.
Roam the Gnome and I spend HOURS here each time we are in Tokyo.
HOURS.
Without the kids, if at all possible.
This is one shopping floor I love to explore uninterrupted by little people.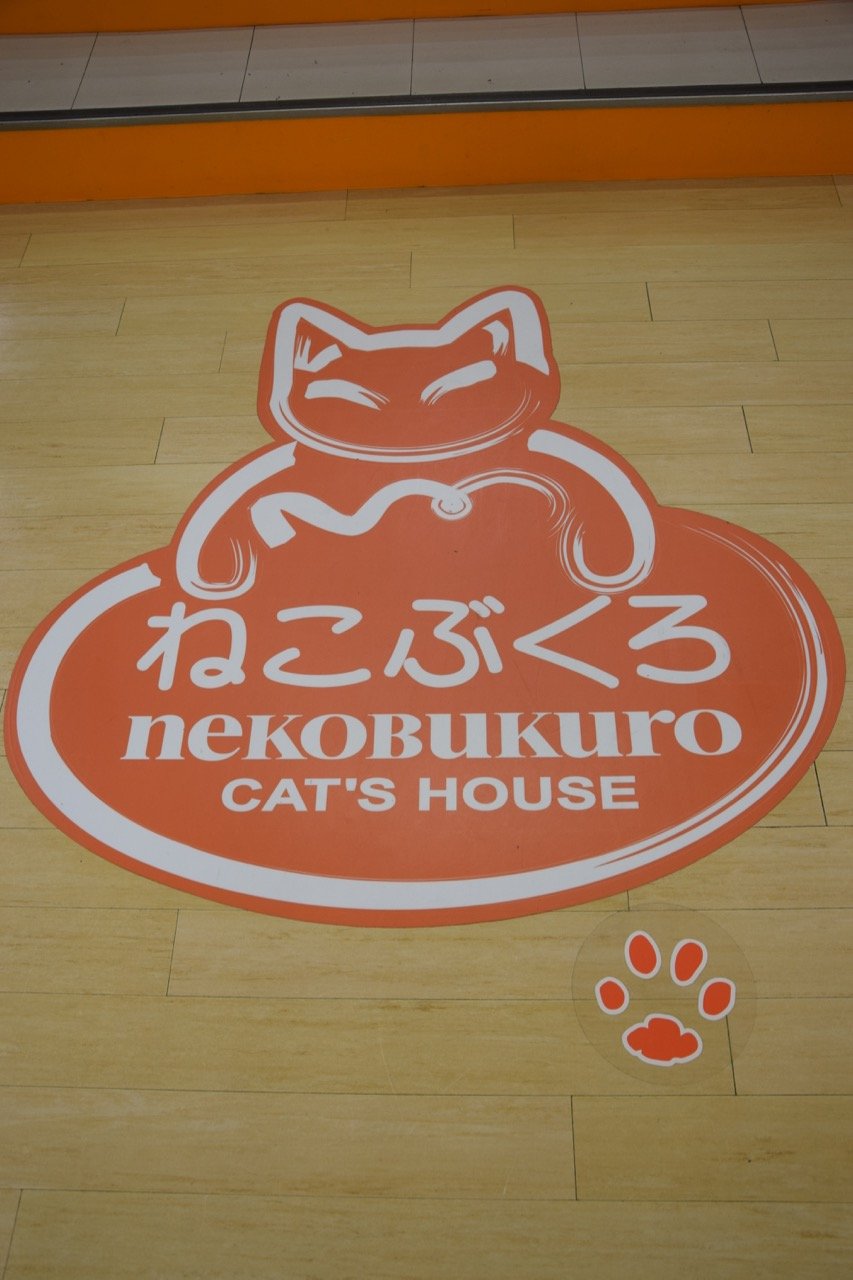 Nekobukuro Cat Cafe
8th floor.
If you want to visit a Cat Cafe while you are in town, finish a shopping visit with a trip upstairs.
The 8th Floor is also an entire space dedicated to pet supplies, right next to the Nekobukuro Cat Cafe/House.

Top Tips for Shopping at Ikebukuro Tokyu Hands
No.1: Concert Lights
The Concert Lights pictured above are very popular right now.
Kids, teens, and adults buy one (or a few) in their favourite colour/s and wave them around during dance and music concerts in time with the song.
To us, they look a bit like shortened light sabres.
We want one in every colour of the rainbow!
No.2: Ceramic Marker pens
In the Craft section, we love the Ceramic Marker pens.
These are a great gift at just over ¥100 each.
You can draw on any ceramic surface, then set them in the microwave or oven in just a few minutes.
We LOVE giving the gift of creativity, and buying creative tools, especially when some of these things are impossible to come by in Australia.
Other things to look for at Tokyu Hands
coloured stamp pads for fabric
miniature house supplies
paintbrush pens

Where to eat in Tokyu Hands
The Ikebukuro branch of Tokyu Hands does not have a cafe or restaurant but there are plenty nearby in the Sunshine City building minutes away.
BUT the best thing is to eat before you come, and work that meal off climbing the stairs!
You can even tally up how many calories you are burning.
What an incentive to climb instead of ride up.
THE INSIDE SCOOP: Tokyu Hands Sunshine City
Correct at time of publication on Roam the Gnome. Please check with venue for updates. We apologise in advance if there have been any changes we are unaware of. All prices in yen, unless otherwise stated
Address: 1-28-10 Higashi Ikebukuro Toshima-ku Tokyo 170-0013
Telephone: 03 3980 6111
Website: Click here to find out What's On in the Seasonal Event Space.
Tokyu Hands Store Hours:
10am to 9pm daily.
7 days a week.

How to get to Tokyu Hands in Ikebukuro
By Train: 7 minutes on foot from East Exit of Ikebukuro Station
Map of Tokyu Hands Ikebukuro Store
MORE Tokyu Hands Stores in Japan
There are plenty of Tokyu Hands stores in Japan filled with Tokyu Hands products you'll want to buy for home. Most major cities have a branch, but the shops differ in size, small to large. The best range of Tokyu Hands products for craft and hobbies can be found in the large stores.
Tokyu Hands Shibuya
Tokyu Hands Shibuya is a large store like Ikebukuro, 7 minutes walk from Hachiko statue, in the street behind the Disney Store.
Tokyu Hands Shinjuku
Tokyu Hands Shinjuku is a large store too. It's in the Times Square building, just 2 minutes walk from the New South Exit of JR Shinjuku Station.
Tokyu Hands Ginza
Tokyu Hands in Ginza is a medium sized store, 3 minutes on foot from JR Yurakucho Station or 4 minutes on foot from Tokyo Metro Ginza Station.
Tokyu Hands Yokohama
Tokyu Hands Yokohama is a medium sized store too. But any size Tokyu Hands is worth a visit! 1 minute on foot from West Exit of Yokohama Station.
Other Stores in Tokyo
There are other medium and small Tokyu Hands stores in Tokyo, including THREE Hands-Be standalone stores full of handmade craft inspiration!
Click here for all the details.
Tokyu Hands Osaka
Tokyu Hands Osaka is 4 minutes on foot from Hankyu Umeda Station, which is directly connected to JR Osaka Station.
Tokyu Hands Hiroshima
Tokyu Hands Hiroshima Click the link for a map.
Tokyu Hands Kyoto
Yes, there's a Tokyu Hands in Kyoto too. It's near Daimaru, just 1 minute on foot from Shijo Station on Metro Karasuma Line / Karasuma Station on Hankyu Kyoto Line.
Toadstool Rating: Tokyu Hands in Tokyo

Looking for MORE shopping in TOKYO?
Click the blue links below for more Tokyo tips.