INSIDE: The Scoop on the Popular Roam the Gnome Family Travel Blog.
Hello!
Welcome to Roam the Gnome™ Family Travel Website.
My name is AMBER.
I'm chief writer/video production person/explorer/mum.
I love (and live) to travel the world, and have a strong belief that having kids shouldn't stop you.
World travel is simply about adjusting the budget, your expectations, and the itinerary.
My trusty sidekicks are my two boys, Ned and Jack.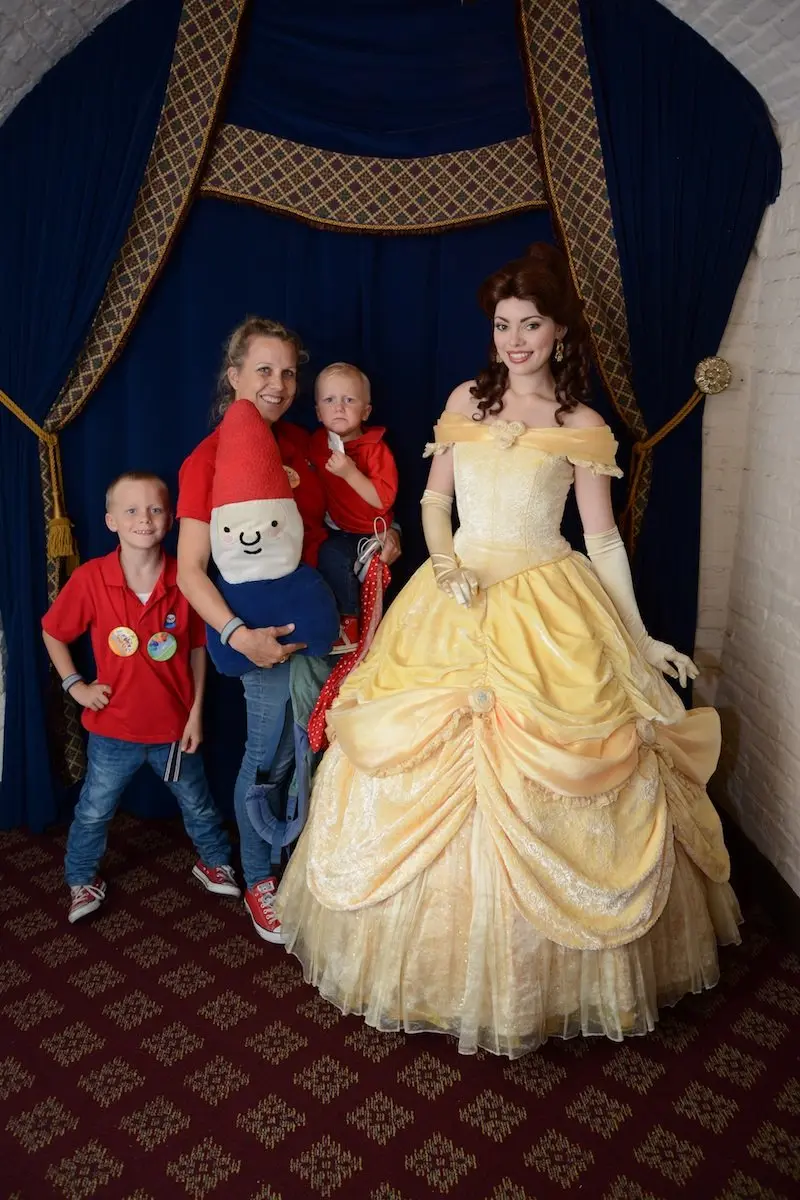 The other fellow who accompanies us, the guy in the red hat?
That's Roam the Gnome!
He's our travel mascot, our best mate, AND the one who rates all the fun stuff we get up to.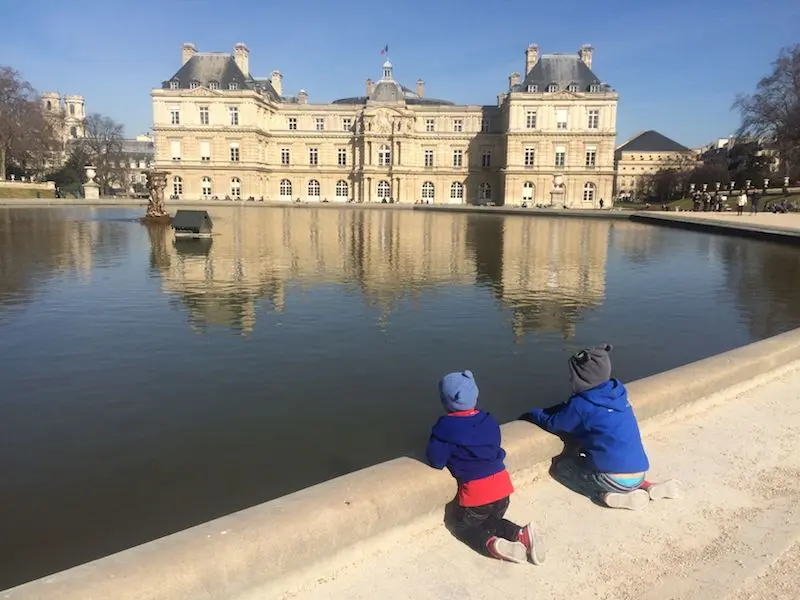 Roam the Gnome™ Travel Blog & Website
Our travel family lives in the delightful seaside town of Brunswick Heads, just 10 minutes north of Byron Bay, but are only 45 minutes from the spectacular Gold Coast and 90 minutes from Brisbane.
We adore this little quirky town – it's an exceptional place to come home to, but we LIVE for travel and adventures.
At the moment, our travels happen mostly during school holidays, on weekends, and any other chance we get! One day we'd like to travel full time, but for now, this suits us perfectly.
Like when we find a special deal we can't resist! (Thanks Jetstar.)
When we are not travelling, the boys are at school, and Roam the Gnome and I are:
writing about our travels to family vacation spots
editing video clips about our travels
creating new content for our Youtube channel
hunting down the best travel tips for families, and the best family vacations to take
sharing stories of our travels on Instagram
planning and hosting fun Roam the Gnome events
brainstorming fanciful ideas for our book range that will be commence with a first release in 2020.
googling cheap flights!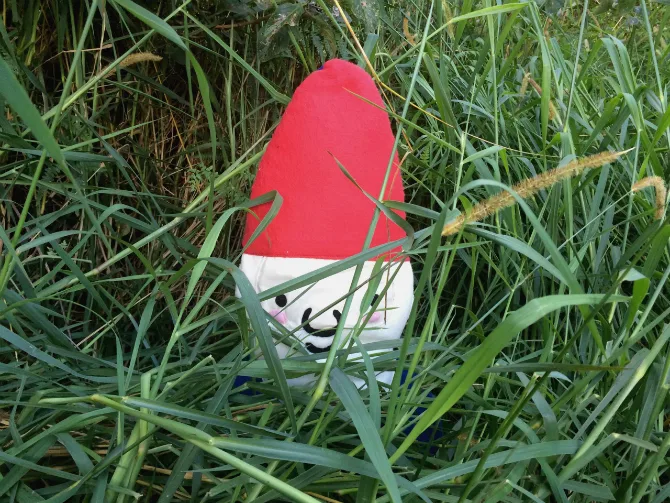 Build your Own Itinerary with our help!
We'd love you to read our stories, and be inspired enough by our adventures to book your next trip!
Roam the Gnome Family Travel Website is a collection of all the amazing adventures around the world that YOU too can have.
Here's a tip to navigate this family travel blog site
Just click on a COUNTRY in the top banner
Choose a CITY (or town) from the drop-down list
Wait for a whole bunch of kid-friendly family travel ideas to pop up.
Start taking notes for your next adventure and BOOKMARK Roam the Gnome so you never lose us.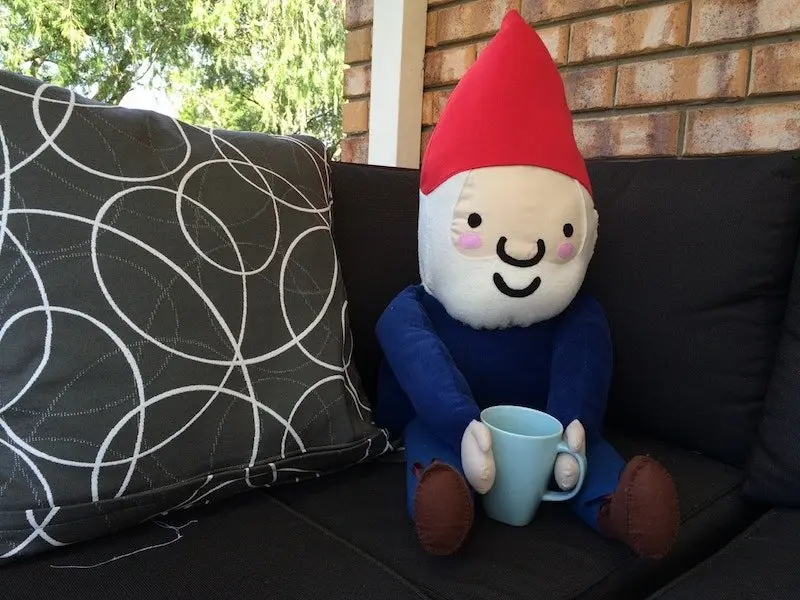 Our Mission on this Family Travel Website Directory
It's our goal in life to find and visit the best SUPER DOOPER FUN places and put them in one easy-to-find spot right here.
We want to help you save time and energy when planning your itinerary to the best family vacation spots
We want to save you money. Travel can be expensive. Follow our tips so you don't waste your precious vacation dollars where you don't have to.
We'll help you SKIP the over-rated, touristy or boring spots that waste your time and holiday money
We'll make sure you DON'T skip the best family destinations! (Check out our Toadstool Rating at the end of each post.)
We'll give you ideas for the best souvenirs to buy
We give the insiders tips on the best places to SHOP TILL YOU DROP!
We'll bombard with loads of Disney travel inspiration and the best Disney souvenirs to buy too.
There's so many things to see and do on our Family Travel Blog website, you'll never be stumped for ideas.

FUN Family Travel Activities on Roam Travel Blog
Building the Ultimate Family Travel Bucket List
We search high and low to showcase all the best travel for kids, including:
No.1: Family Restaurants
Themed restaurants, and family restaurants with something extra super (and perhaps unusual) for the kids in the way of:
fun kids menus
cute or cool food to try
unique entertainment
activity packs, or
fun things to do while you wait
No.2: Family Vacation Accommodation
We showcase the best:
Fabulous hotels, holiday parks, guest houses, campgrounds, safari tents, and zoo stays
Fun hotels for kids and resorts around the world, with extraordinary swimming pools and waterparks, epic buffets, cool restaurants, and VIP experiences.
Disney Hotels, our favourite magical accommodation for Disneyland and Disney World
Read our guide to the best extraordinary hotels and all inclusive resort accommodation around the world that will tickle a kid's laughter bone, or make them gasp in awe.
Special Mention: The Magic Castle Hotel Los Angeles
Hot tip: Stay in our number one hotel near the Hollywood stars in Los Angeles
The Magic Castle Hotel in Hollywood has a POPSICLE HOTLINE! (But it's the SERVICE that is the real key)
The Magic Castle Hotel Los Angeles is also the ONLY hotel in the world that my traveling kids (and Roam the Gnome!) beg to go back to!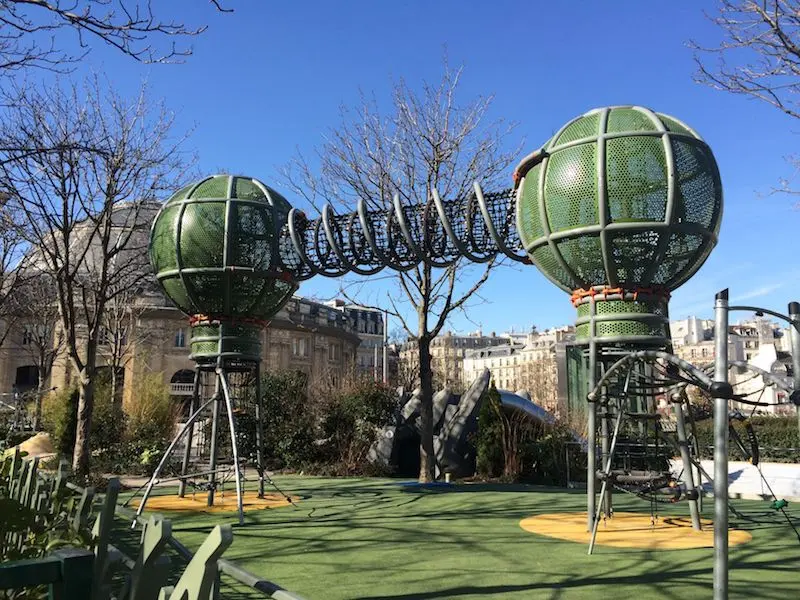 No.3: Epic Playgrounds
Out-of-this-world playgrounds and parks.
There's no boring everyday playgrounds in this list.
We feature awesome playgrounds around the world that your kids (and the inner child in YOU) can't wait to explore.
No.4: Fun Things for Kids in Paris, Rome, Tokyo, Sydney, Singapore, New York, Hong Kong….
Planning family trips?
Check out the SUPER DOOPER FUN & fabulous things to do with kids around the world.
Learn the secret (and often hidden from view) 'locals-only' spots in major cities so you and your children can get off the beaten tourist track
Check out the Once In A Lifetime experiences (such as breakfast with orangutans, real life Gladiator training in Rome, or take a sneak peek at the street that inspired Diagon Alley in Harry Potter)
Discover the best theme parks around the world, awesome tours, AND a bunch of stuff that WE still can't believe actually exists.
Fairy tales really do come true.

Planning a Trip Itinerary
If you love travel, and want to build your own itinerary of unique kid-friendly things to do, BOOKMARK THIS SITE.
Then subscribe to our monthly "Family Travel Love Letter" by clicking here
(Why not? You'll get instant-download FREE PRINTABLES for family travel including a First Aid Kid Checklist & a fabulous Family Travel Packing List Checklist.)
Remember to follow our real-time adventures on Instagram and Facebook too.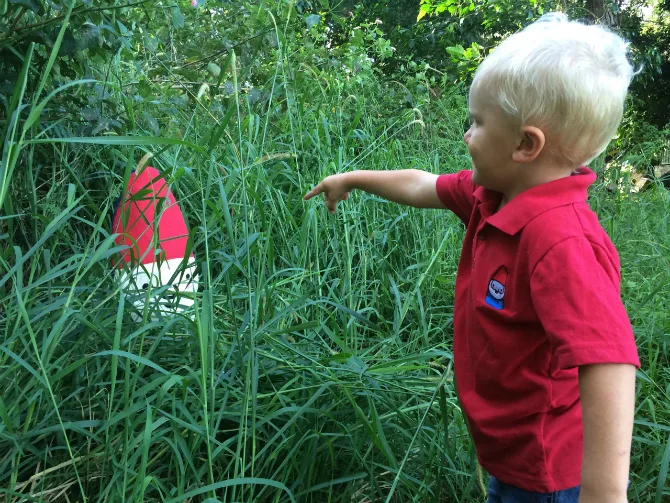 NOT your Everyday Garden Gnome!
Roam the Gnome's Backstory
Roam the Gnome was born many centuries ago with itchy feet and a rampant curiosity about the world. One day, his travels brought him to our town.
My little Jack spotted him hiding out in the overgrown bushes behind our house, and invited him in.
And that was that.
Tired and a little weary of travelling on his own, he made his home with us, and now travels alongside when we head out to explore this magnificent world.
He loves nothing more than a hot cup of tea, and to help plan our next adventure.
He's now truly one of the family.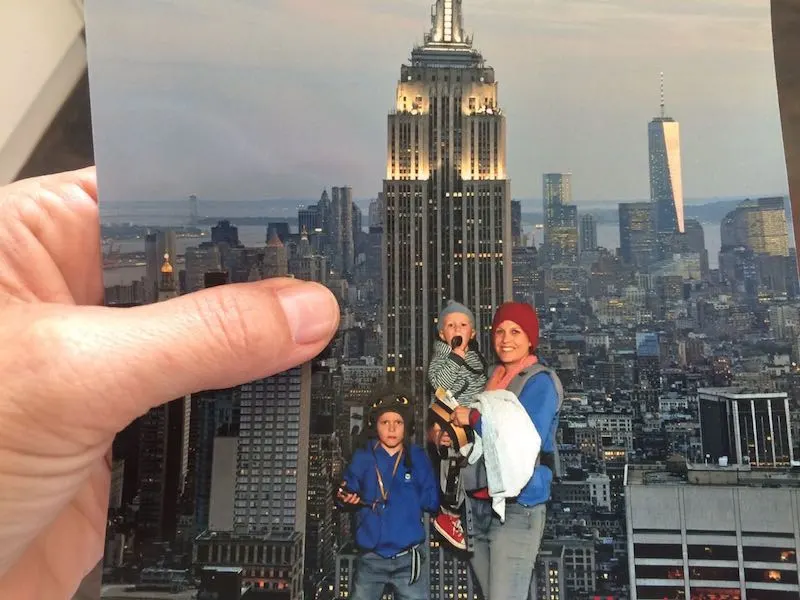 Become a "Roaming Gnomie" too!
We do our research to find the good stuff, but we know there's lots more hidden gems out there, some of which might be close to YOUR town.
Showcase your favourite super-dooper fun spots around your city with our Roam the Gnome readers too.
Simply send us a few pics of you and your family exploring, along with a bit of info about the place (what it is, where it is, cost, opening hours etc) and we'll share it here too.
Email us: [email protected]
We ADORE your local's tips so much!
Your ideas help us make this the best family travel blog in the world.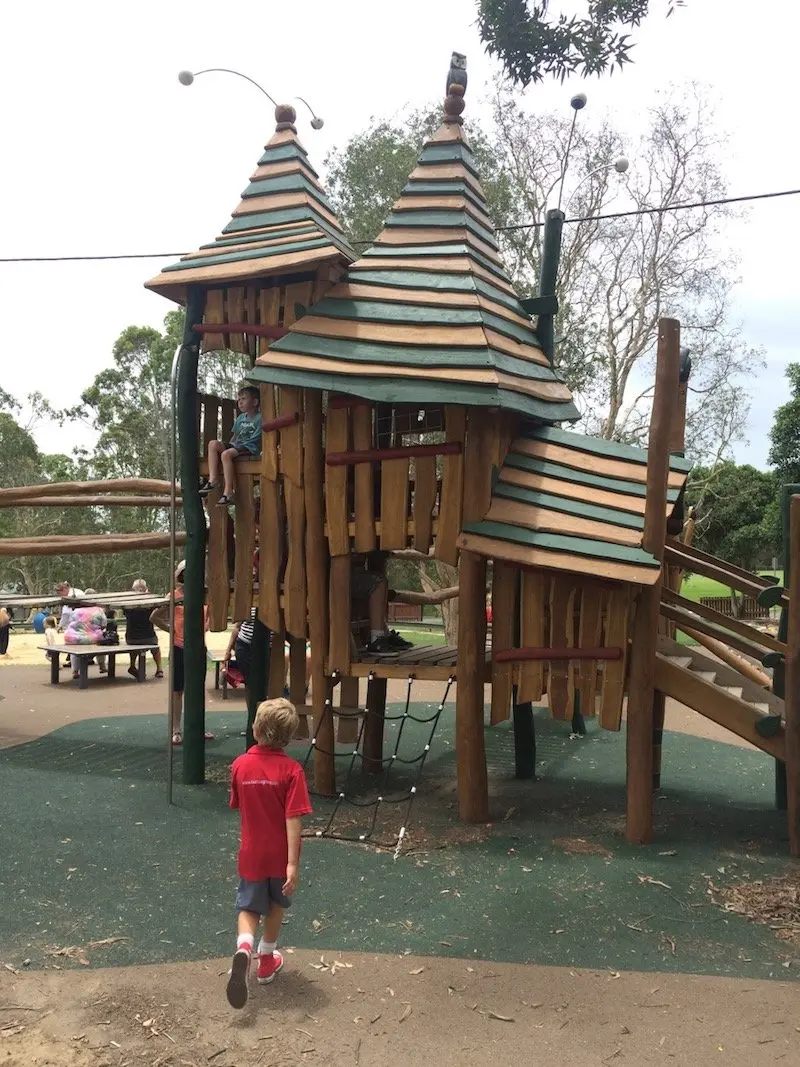 Roam the Gnome Meet Ups & Events
We also love to meet up with readers when we can, so keep an eye on our Instagram for updates.
We are currently planning a bunch of fun, crafty Roam the Gnome events.
We'd love to see you there.
Subscribe to Roam the Gnome Family Travel Newsletter so you don't miss out on your VIP invitation.
For now. Adieu. Bon Voyage. Toodle-oo.
Xxx
Amber, Ned, Jack and Roam the Gnome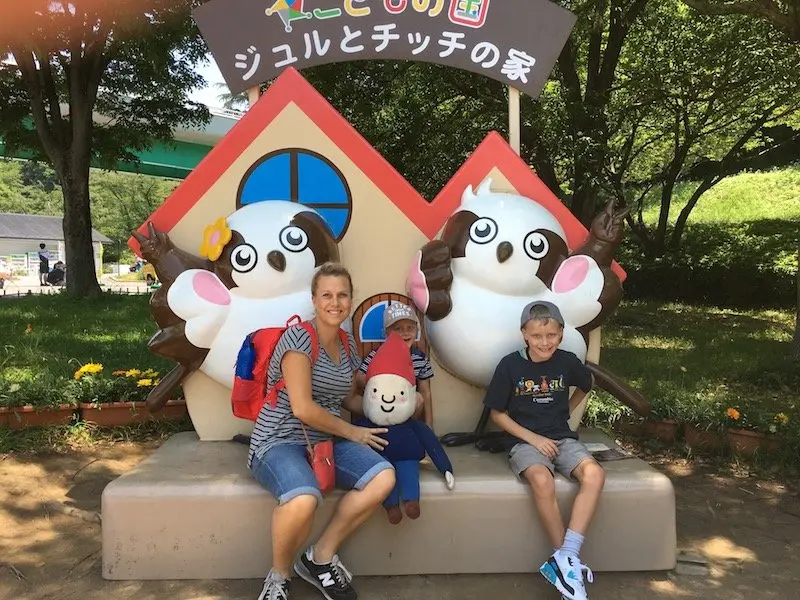 Stay in Touch with ROAM THE GNOME and friends!
Remember, there's a few ways to stay in touch with us at Roam the Gnome so you never miss a thing.
Subscribe to our "Roam the Gnome" Family Travel Blog Family Travel Love Letter HERE.
Like our Roam the Gnome's Facebook page HERE.
Follow us in real time on Instagram HERE
Send us an Email to say hi!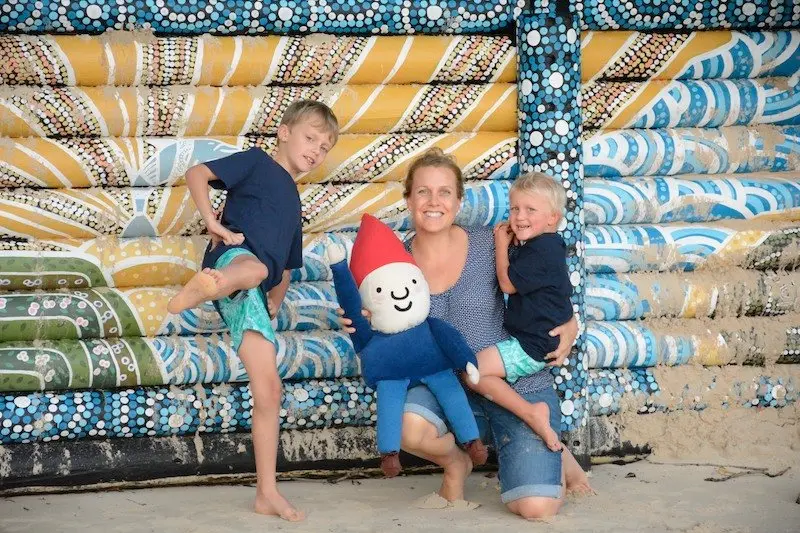 Work with Us
Want to work with us?
Read more HERE to find out how we can collaborate.
In the Media
Did you know we were a top 10 finalist in the Dometic Follow the Sun competition?
Read about it here.
We were also a Top Finalist in the Kidspot Voices competition for Travel & Food.

Want to get started? Here's a few fun cities to visit with kids.
Click the links in blue below for our Ultimate Family Destination Guides.