INSIDE: Roam the Gnome's Guide to unique AND popular things people collect, and the best travel souvenirs from around the world.
Top of the "best souvenirs to collect" list?
Passport Stamps.
Of course!
Every passport stamp is evidence of a new adventure, and exploration time in a foreign country.
But the more we travel, the more conscious we become of what souvenirs we buy.
The world is FULL of rubbish, and we don't want to contribute to that.
I don't want stuff cluttering up our home either.
I need to LOVE something before I'll commit to the purchase, and know it's going to bring me joy for more than a few weeks or months.
These days, the boys, Roam the Gnome, and I travel light, with just carry-on luggage.
So there's not much room either.
We also travel on a budget, and spend most of our spending money on experiences, attractions, the odd VIP event, and good food.
But we make one exception, and that's to find one type of souvenir from a big list of things to collect, and make that our SIGNATURE PURCHASE.
You can too.
Pick something from our Big List of Things People Collect below, and start next trip!
Disclosure: This article contains affiliate links. If you make a purchase after clicking on one of these links, we may receive a small commission at NO extra cost to you.
Our Favorite Travel Souvenirs to Collect
We've been asked "what's your favourite souvenir to buy when you travel?"
We now find it easier to stick to a theme, and find that ONE particular type of souvenir to add to our growing collections.
Roam the Gnome hunts for cute red and white toadstools in any shape or form:
Toadstool ornaments
Toadstool toys or kitchenware
Toadstool prints
Toadstool-themed handmade goods, and
Toadstool jewelry for me!
Handmade stamps souvenirs
I love a good handmade stamp, preferably with my name and/or a cute personalised graphic on it.
Three friends have brought me a personalised stamp now:
one from Japan
one from Vietnam, and
one from China,
And I LOVE them!
---
RELATED: The BIG LIST of the BEST Souvenirs from Around the World SHOPPING GUIDE (what to buy, and where to find it)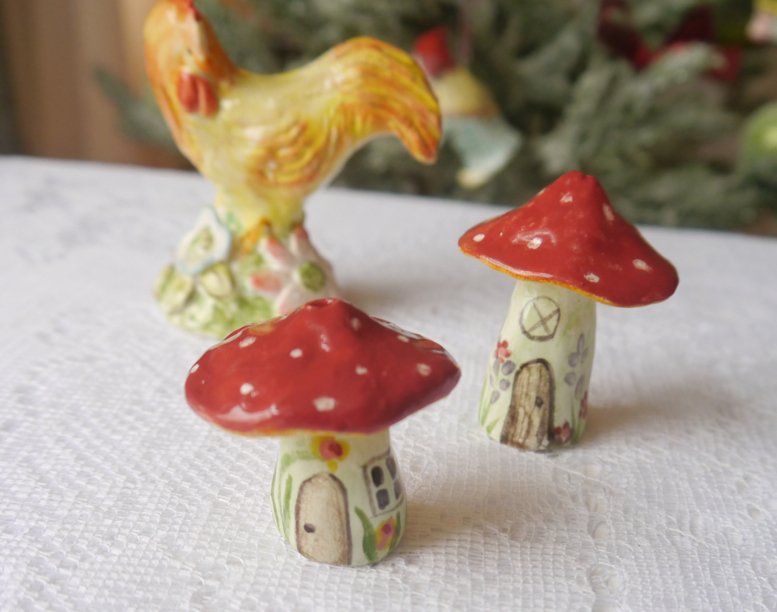 Image credit: Cynthia Crane pottery via Flickr CC BY-2.0
What to collect when you travel?
Every treasure hunting/shopping adventure is an opportunity to find one or two (small) special things to add to our personal travel souvenir collections back at home.
Displaying this curated collection of things at home is fun too.
It makes life easier for friends and family who go travelling too.
When someone close to you knows you collect a particular something, and they see it when out and about in the souvenirs shops, some friends are compelled to buy it for you, as they know it's a gift you'll LOVE!
Best Souvenirs Guide Overview
If you are looking for something specific, here's a quick round up of the best souvenirs from our favorite countries: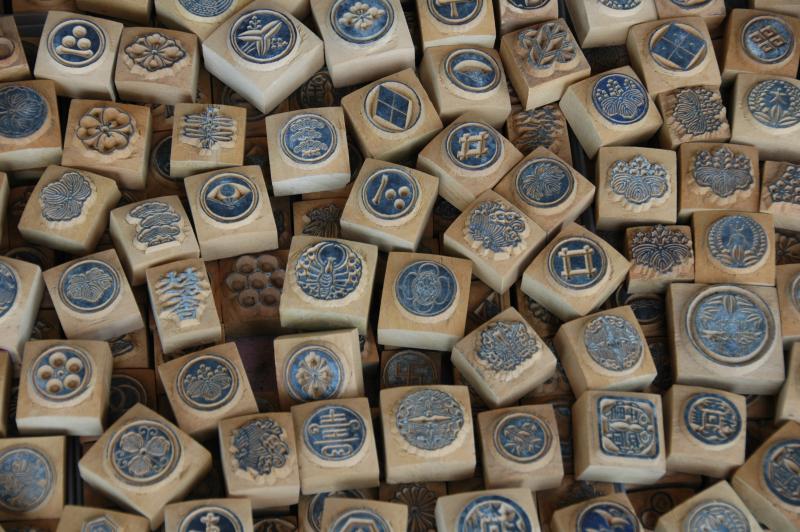 Image credit: Cotaro70's via Flickr CC BY-ND 2.0
THE BIG LIST OF FUN THINGS TO COLLECT
Popular things people collect on vacation
Why do people collect things?
It's a good question, and there's no definitive answer but a travel souvenir is a tangible way to keep memories alive.
Travel mementoes are also a visual reminder about a place, town, or city you love, OR the something wonderful that happened there.
What are people collecting now?
These are the most popular things to collect in 2020.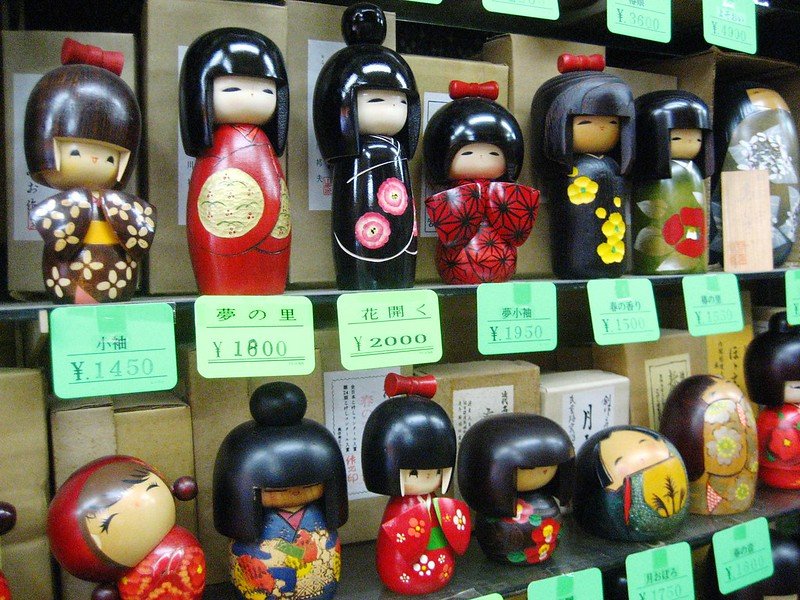 Image credit: Carrie Kellenberger via Flickr CC BY- 2.0
THINGS TO COLLECT WHEN TRAVELING
NO.1: Ornaments & Travel Souvenirs
Ornaments are about bringing home your memories in a tiny souvenir.
Little Figures of Landmarks – Big Ben, Empire State Building, Eiffel Tower, the Taj Mahal.
Bells of all sizes
Travel chess set (or full size)
National doll of the country
My favourite are Kokeshi dolls from Japan.
I collect these too.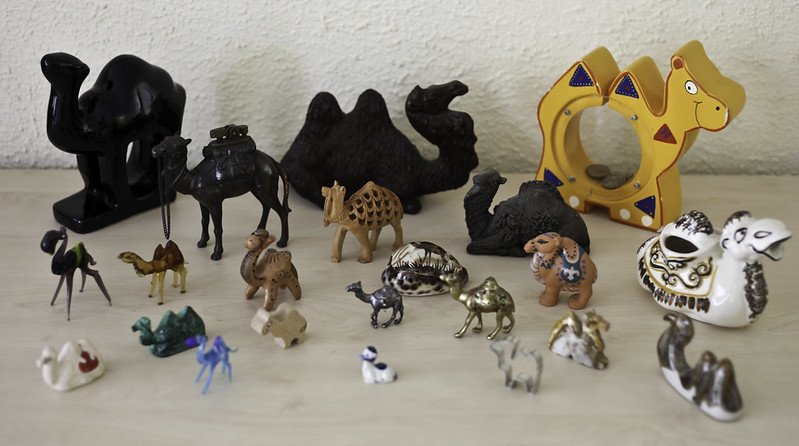 Image credit: Cea+ via Flickr CC BY- 2.0
More Ornamental Souvenirs
Die cast vehicles:
red cars
trucks
taxis
trains
buses
New York yellow taxi cabs
Find your significant totem of your choice – eg:
an elephant
a cat
a frog
tree
4WD truck
a red and white toadstool
camels .
You could also start a collection of:
Swarovski crystal replicas of landmarks
Car number plates
Collectible teddy bears, wearing the traditional clothes of the country or city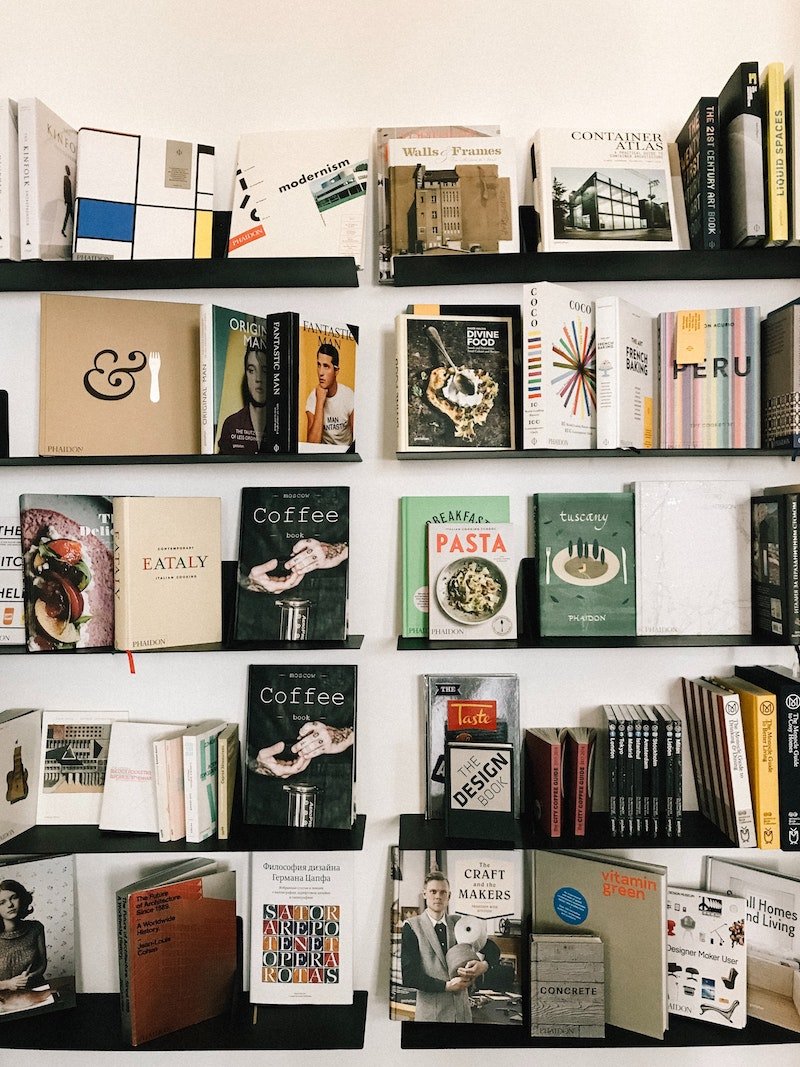 Image credit: Marta Dzedyshko via Pexels CC0
No.2: Collectible Souvenirs for Readers – Books
Books from around the world
A popular book, coffee table book, or novel about the place you are visiting
A cookbook by a local author featuring regional foods, local dishes, traditional recipes, and authentic cuisine from the area
A local book about mythology of the area
Comic Books
Bookmarks
Posters of your favorite book covers
A favourite book in all the different languages – For example, Harry Potter in:
English
Japanese
Croatian
German
Spanish
Arabic
---
RELATED: Ultimate Guide to the Best Travel Books & Novels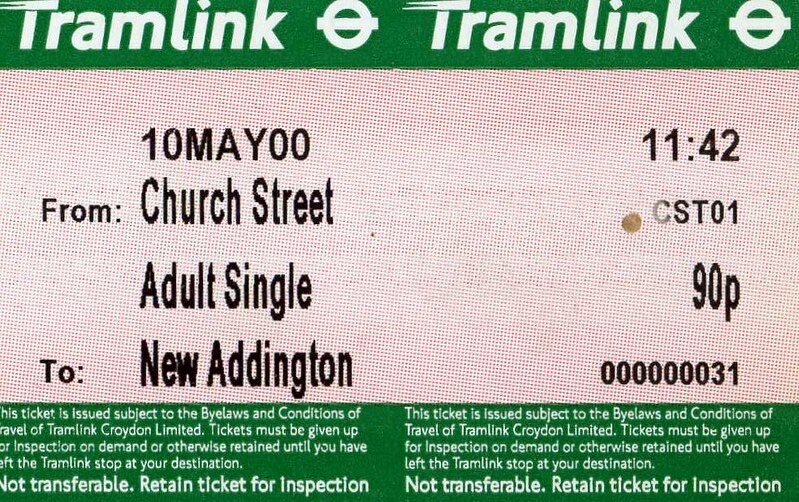 Image credit: SludgeG via Flickr CC BY-SA 2.0
No.3: Travel Journal Keepsakes
Ticket keepsakes
Build a collection of travel keepsakes by displaying your public transport tickets from:
Planes
Trains
Boats
Trams
Hot tip: Store them in a shadowbox frame
Other collectible keepsakes to consider:
Admission Tickets to Attractions
Write a postcard back to yourself sharing the highs and lows of your visit eg Dear Vietnam…
National Park passport book – with stamps from every stay
Pressed flowers (be sure to check out the local laws before you travel with floral specimums)
World Map and vintage maps
Local sticker sets
Theme park tickets, or theme park guidebooks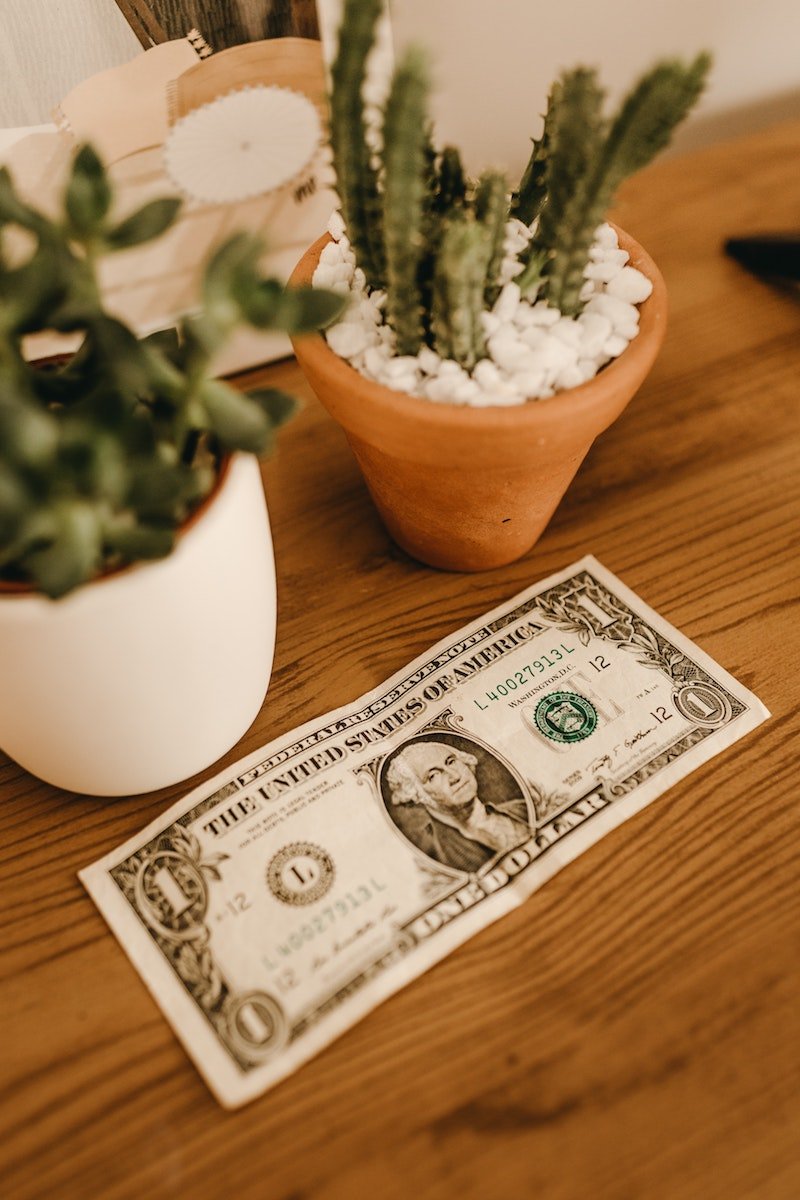 Image credit: Jonathon Borba via Pexels CC0
No.4: Best Coins to Collect
Save one or two every trip.
Currency notes or coins to be framed
Pressed pennies (pressed coins)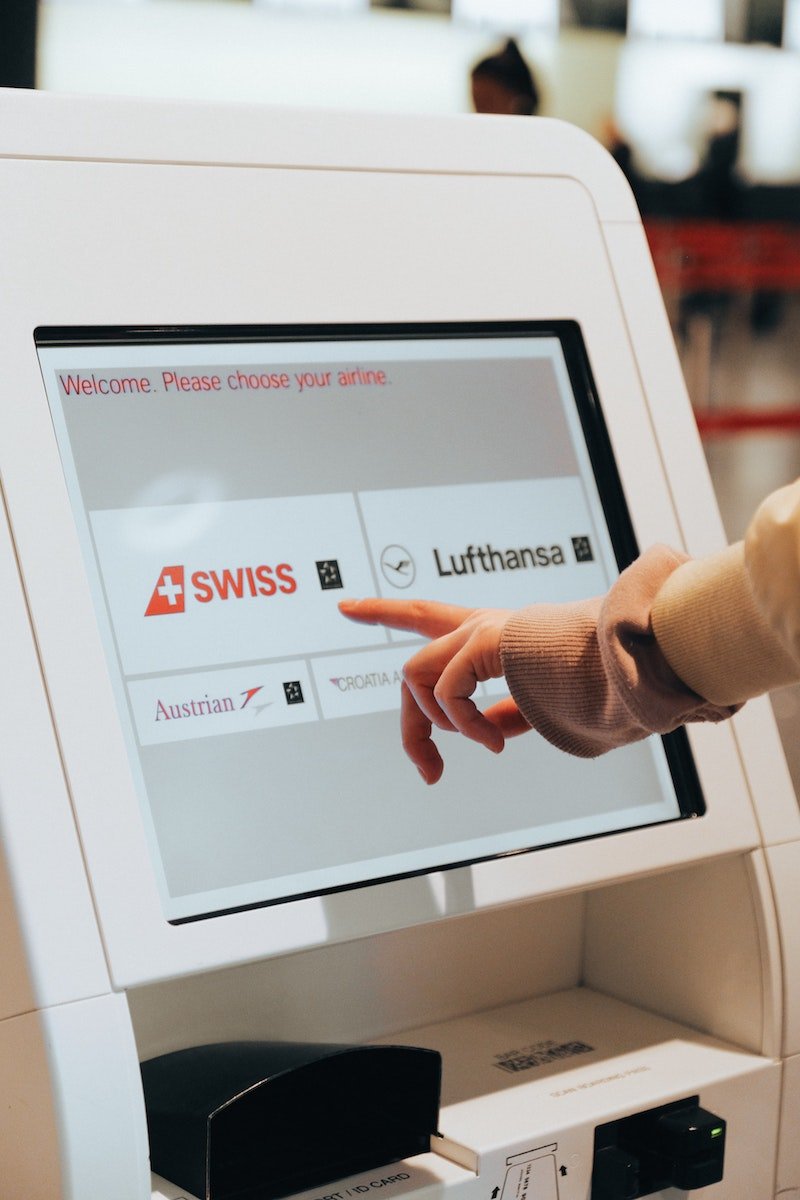 Image credit: Anna Shvets via Pexels CC0
No.5: Airline Mementos to collect
How about collecting things from a plane trip?
Airline Air Sickness (Vomit) Bags – clean, and unused of course!
Airline Menus
Boarding passes
Airline Soft Toys
Airline Activity Bags for kids
Airline ticket stubs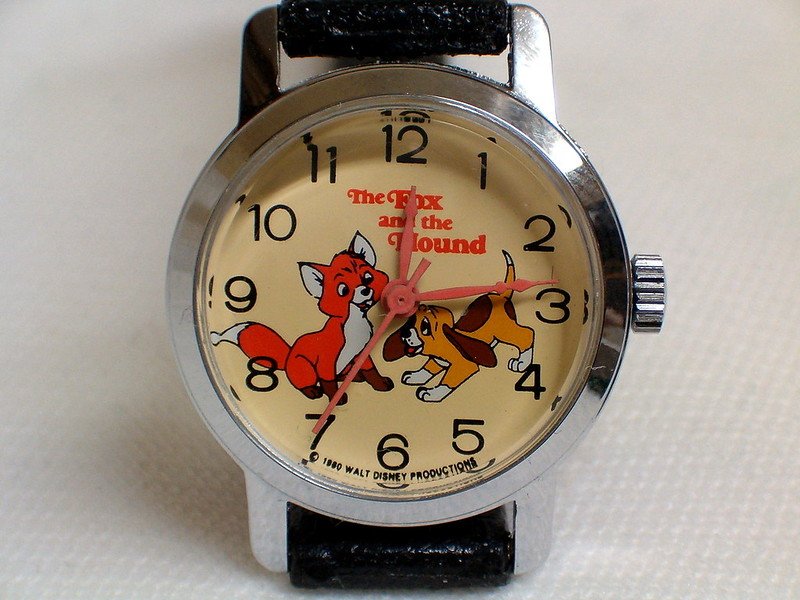 Image credit: Joe Haupt via Flickr CC BY-SA 2.0
DISNEY COLLECTIBLES
For some of us, taking Disney vacations to Disney Parks around the world is THE number one hobby.
If that's you, and you want to start a Disney collection of things to remember your trips, take a look.
No.1: Best Disney Souvenirs to Collect
One of the most popular travel collections are Disney collections.
You would be surprised by the amount of people who have gigantic Disney collections full of:
Disney Princesses
Disney souvenir cups
Disney popcorn buckets
Disney trading pins, and
Disney clothes.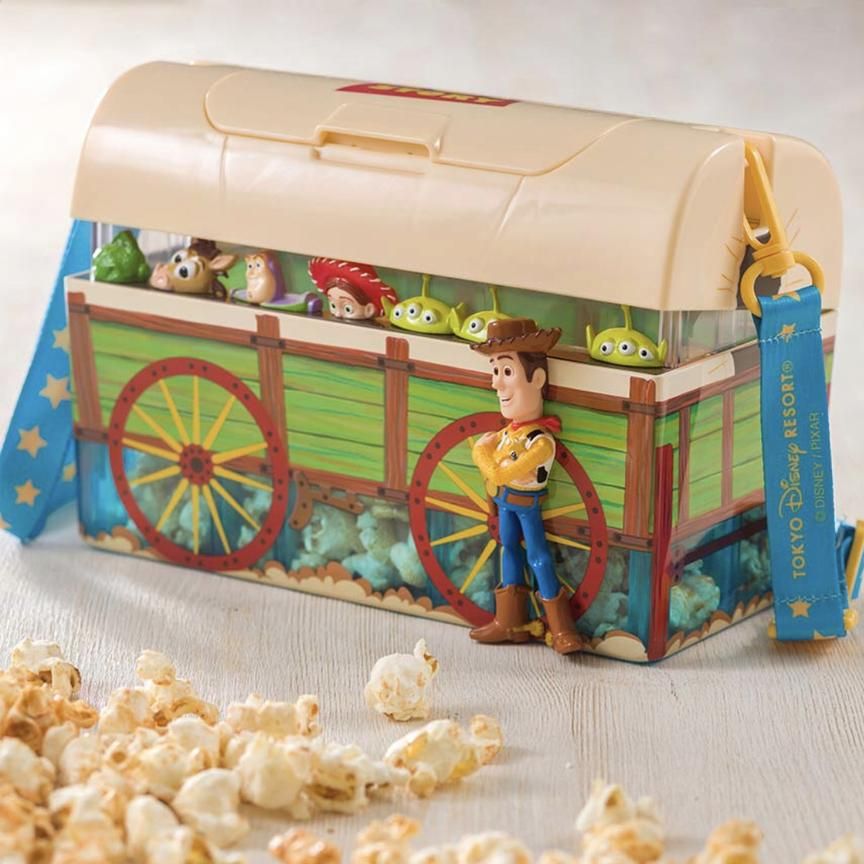 Image credit: Tokyo Disney resort
Take your pick and name your best souvenirs from Disney to collect.
Disney pressed pennies
Fun Disney popcorn buckets
Best Disney Christmas ornaments
Disney watches
Disney Ooshies
Disney jewellery (earrings, bracelets, rings, Pandora charms)
Disney clocks from each park
Alex and Ani bracelets
Mickey and Minnie jewelry (I adore my Mickey earrings and wear a pair daily)
Don't forget this edible Disney souvenir:
Disney snacks – try a new one each park
Take a pic for a Disney snacks photo board to memorialize it.
Image credit: Martin Lewison via Flickr CC BY-SA 2.0
No.2: Best Disney Pins to Collect
That all depends on your favourite character, doesn't it?
I love Chip and Dale, so they would be my choice of Disney Pins to collect.
But everyone's different.
March to your own drum.
Hot tip: Best Souvenirs from Disney
Take a look at our guide below – it features the Best Souvenirs from Disney World, and the best souvenirs from Disneyland to collect too.
READ MORE: The Best Disney Souvenirs to Collect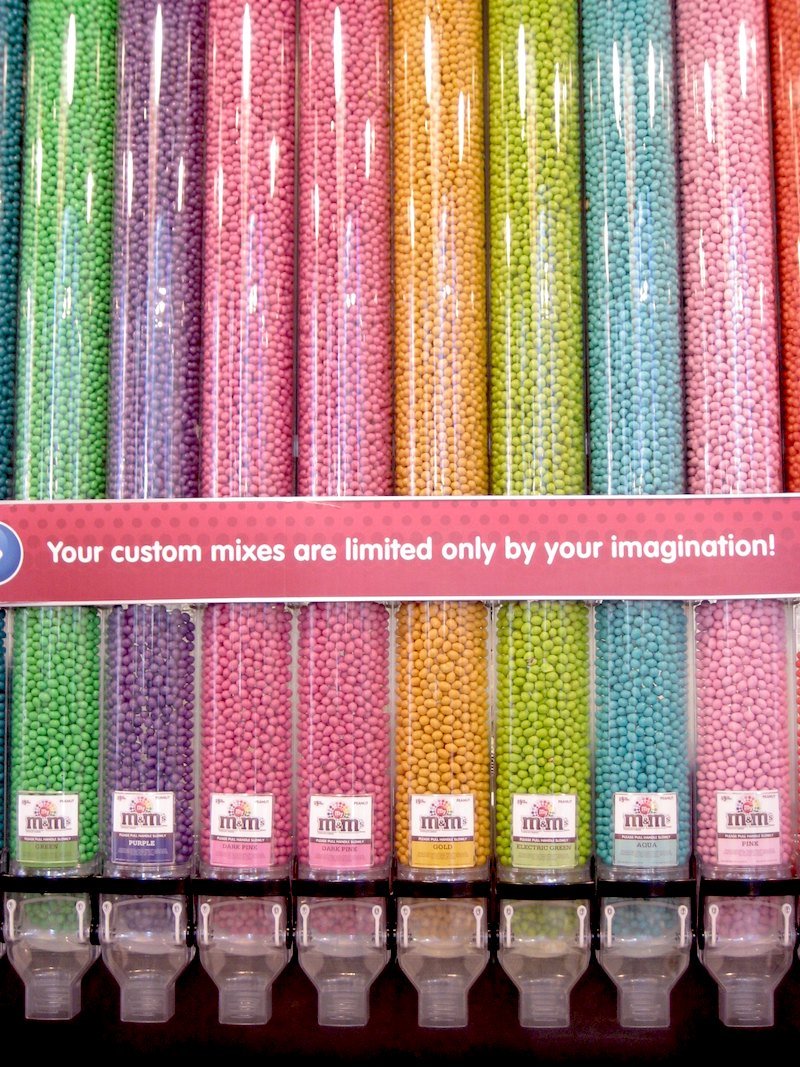 Image credit: Bettinaincucina via Flickr CC BY-ND 2.0
WHAT TO COLLECT INSPIRED BY YOUR MUCH LOVED HOBBIES
Wondering what to collect for a hobby on your adventures?
Why not think about how you like to spend your free time and then build a collection of things that embody THAT hobby love.
Take a look at this list of hobbies.
What could you collect to honour this passion?
Eating chocolate
You need all the edible souvenirs of course!
original hand-crafted chocolate from each city or country
a local bar of chocolate from each city you visit (We love Japanese chocolate so much, we wrote about it)
chocolate covered nuts (eg the popular Chocolate Macadamias in Australia!)
unique chocolate eg Camel milk chocolate from Dubai, or raw vegan chocolate from Byron Bay or PureMelt chocolate in Mullumbimby)
chocolate fudge
all the Kit Kat flavors from around the world
an original chocolate snack from every city
a jar of hot chocolate powder from the UK, USA, Switzerland etc
bag of personalized M&M's from every M&M store around the world
More Chocolate themed souvenirs
chocolate themed teatowel or apron
chocolate scented soap
chocolate themed jewelry
chocolate flavored lip gloss
chocolate molds
stainless steel whisks
Variety of chocolate brand souvenirs eg M&M's chocolate souvenirs, or Hersheys in America, Peko chan in Japan
chocolate making tools eg deco pens, silicon spatula from different countries
chocolate keyrings from around the world eg Nutella keyring from Italy
READ MORE: The Best New Zealand Chocolates to buy
Drinking coffee
individual espresso cups
espresso set
Coffee mug
single origin coffee beans from each city or country you visit
unusual coffee souvenirs eg Luwak coffee in Bali
chocolate coated coffee beans from each country
coffee themed ephemera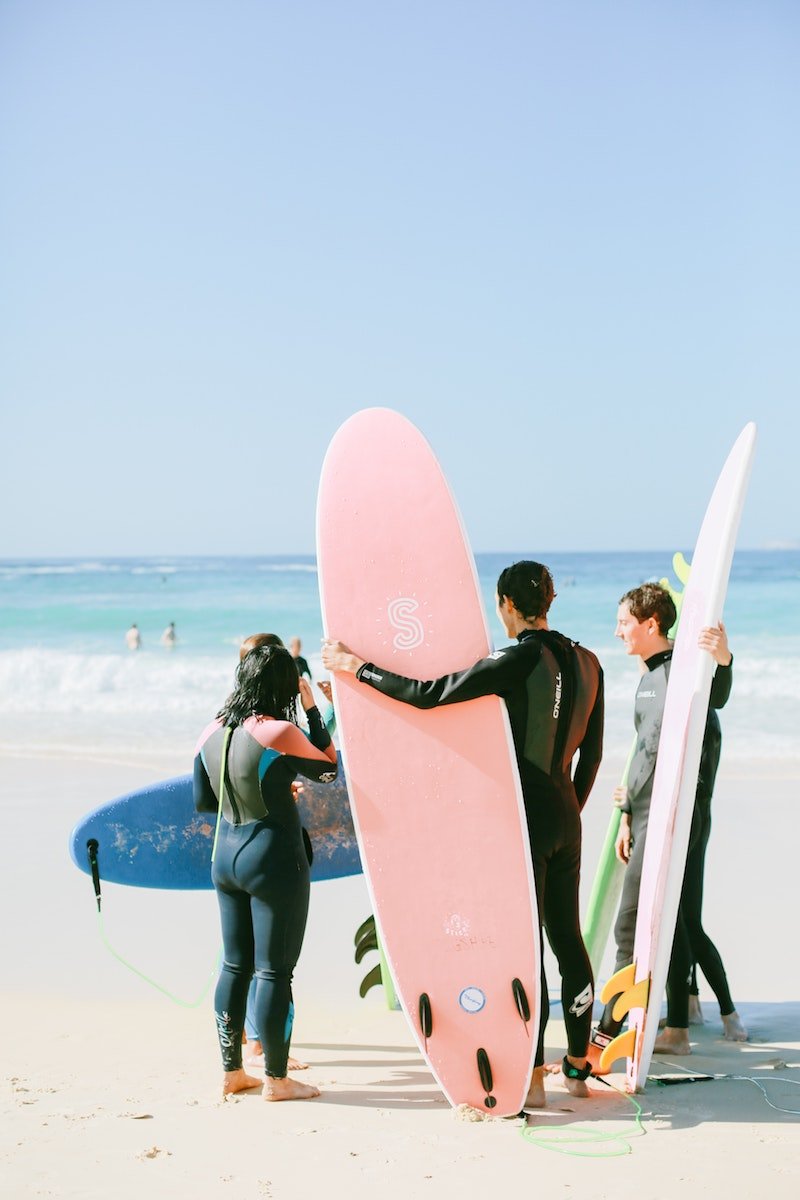 Image credit: Daria Shevtsova via Pexels CC0
Surfing
surfboard wax
surf star autographs
surfing prints from different countries
locally made pair of flip flops (thongs) from every destination
local design t-shirt
surfing magazines from around the world
Architecture tours (such as in Rome, or in Palm Springs Modernism Week)
local architecture books
prints of buildings you explore
locally made figurine of places you've visited on a tour
Eating iceblocks, or icecream, or gelato
ice cream scoops
ice cream themed earrings or jewelry
pictures of all the gelato bars you visit, printed for a photoboard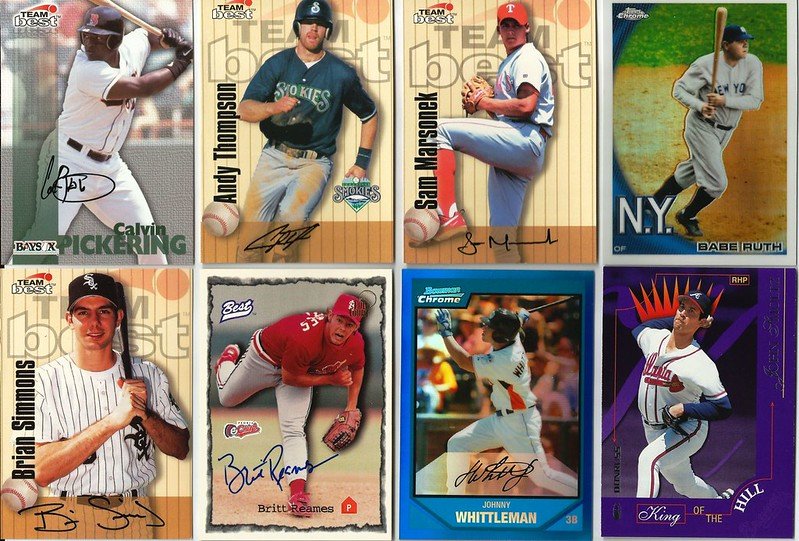 Image credit: SupportcaringLLC via Flickr CC BY-SA 2.0
Best Trading Cards to collect
Choose your favorite sports trading cards:
football trading cards
baseball trading cards
soccer trading cards
Pokemon trading cards
Disney transportation cards (Disney World)
Car racing
embellished hats
signature t shirts or jackets from a particular race meet
signed autographs of car racing stars
car or vehicle emblem badges eg Ferrari, Mercedes Benz, Kombi
Painting, Doing Puzzles, Writing short stories, Baking cakes…
See below for all the creative possibilities.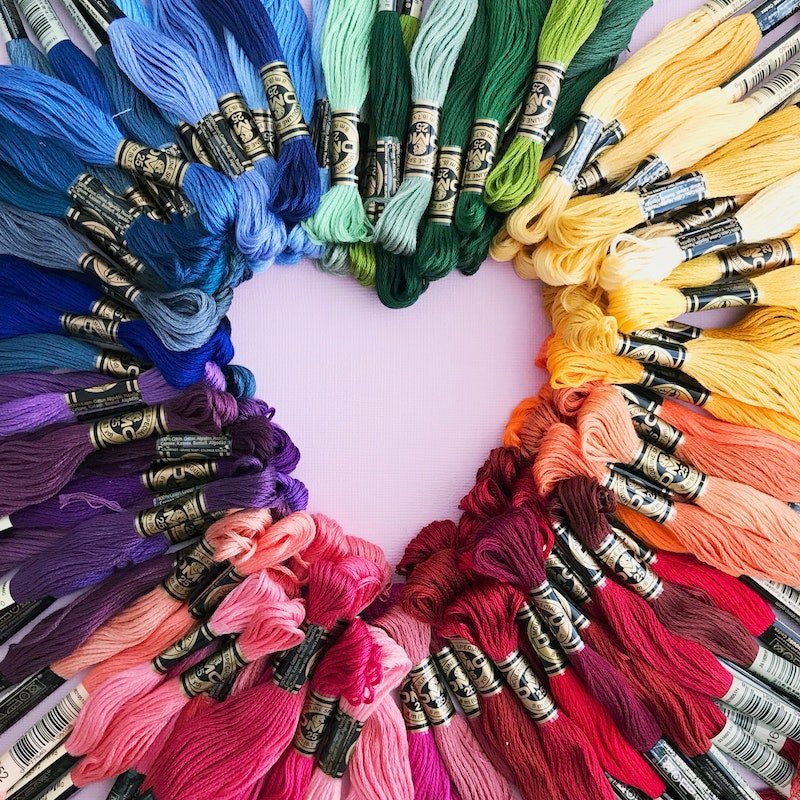 Image credit: Karly Santiago via Unsplash CC0
No.1: Ideas for Things to Collect for Crafty Creatives & Design Afficianados
If you love doing craft workshops, or learning new art or craft skills, why not start a collection based on your favorite creative endeavour?
Best Things to Collect for Sewers
thimbles
Embroidery cottons
Hand dyed cottons using local dyeing techniques from natural sources
handcrafted pair of embroidery or sewing scissors
enamel pins featuring sewing paraphernalia
buttons
vintage lace
fun and quirky ribbons
cute pincushions
Cool collections for Knitters and Crocheters
Knitting wool and yarn from different countries
Crochet hooks from different countries, and made from different materials (eg timber, metal, bamboo)
Knitting needles and Knitting needle point protectors from around the world
Best collection ideas for Cooks & Chefs
If you love eating cake, why not collect hand-written cake recipes from around the world?
cookbooks
cooking utensils
handmade cooking utensils
a souvenir kitchen tool from a cooking workshop you've attended
You might also collect kitchen tools from each particular country, eg
mortar and pestle from Bali
a gnocchi board from Italy
a rotary cheese grater from the UK for Welsh rarebit (Cheese on toast).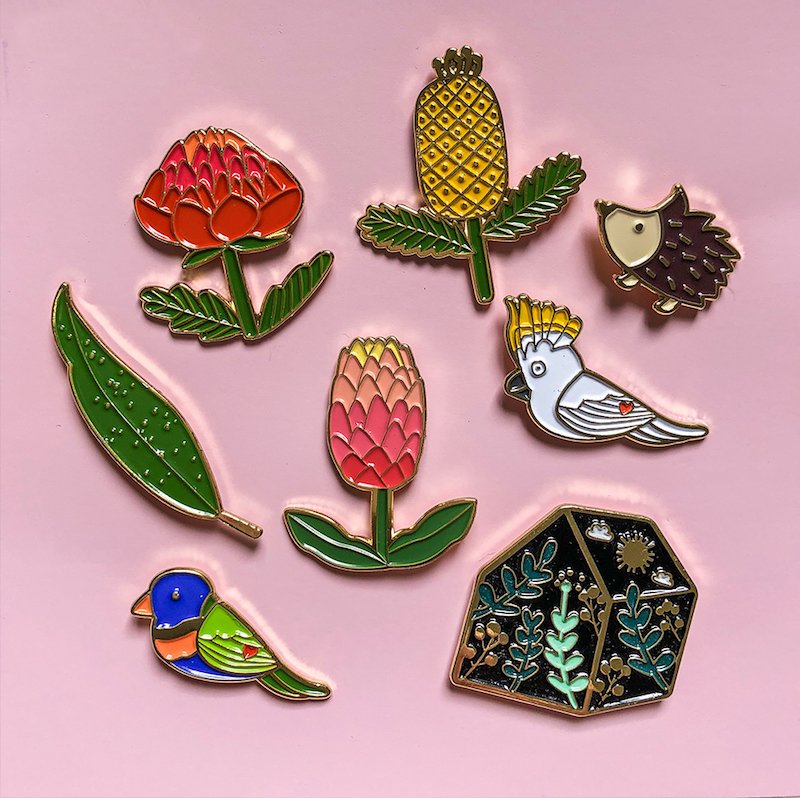 Australiana Enamel pins by Hello Miss May.
Here's a few more general ideas of collections for creative homes
Handmade stamps
Wooden or Ceramic Toadstools
Themed enamel pins, like these Australiana enamel pins by Hello Miss May. (Buy them here)
Craft magazines or pattern books (I love Japanese ones)
Quilting fat quarter fabric
Cloth patches to sew on a big wool blanket, or backpack
Snow globes
Paper lanterns
Paper fans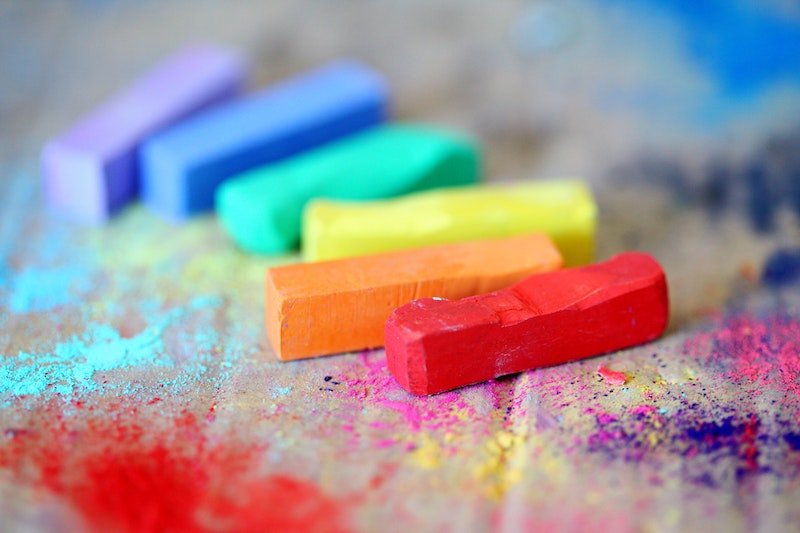 Image credit: Sharon McCutcheon via Pexels CC0
No.2: Hobby Collectibles for Artists
A small painting of an everyday scene by a local street artist (Look for them near popular tourist attractions such as the Spanish steps in Rome)
A caricature of the family or kids from a local street artist in the city you are visiting
old school retro cameras or video cameras
paints, crayons, chalk and specific art supplies from different countries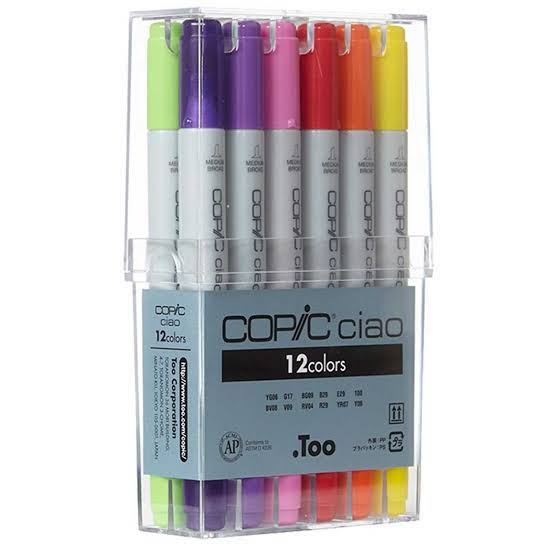 No.3: Best Stationery to collect
Cute Sticky notes from around the world
Stickers for luggage
Themed stickers – eg scratch and sniff, puffy stickers, shiny stickers, cat stickers, car bumper stickers
Types of pencils
Adorable Paperclips (I love my airplane ones)
Postage stamps
Washi tape
Stamp alphabets
Bullet journal stamps
Different types of textas and coloring tools eg Manga copic markers art pens from Japan.
ABC alphabet letter cards for kids, illustrated by a local artist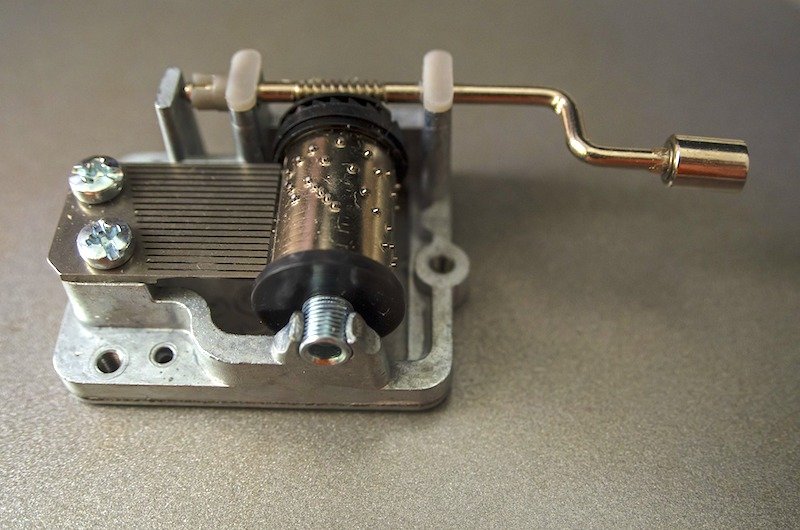 Image credit: Mstlion via Pixabay CC0
No.4: Collectible Musical Instruments
A CD from each local street musician or band
Old cassettes
Pick up a small music box from each destination
Pocket sized musical instruments (or small size), common to each place you visit, for example:
a Swiss cow bell
maracas from Puerto Rico
a pan flute from Peru
small wooden xylophone from Indonesia
mini djembe, much loved in the hippie town of Byron Bay, Australia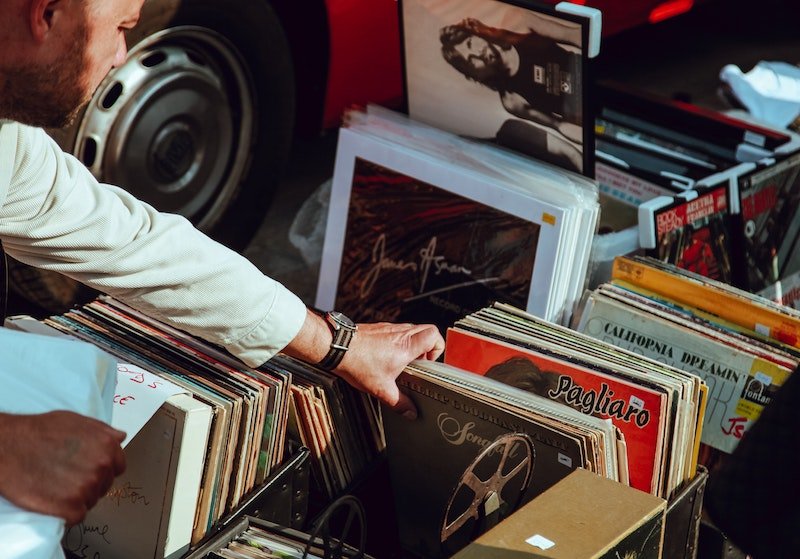 Image credit: Clem Onojeghuo via Unsplash CC0
No. 5: The Best Vinyl Records to collect
Vinyl records from the 70's or 80's
classic Vinyl records from the country you are visiting
write up a list of your best essential vinyl records you want to own, and go treasure hunting!
Pick and choose from the 100 greatest Vinyl Records of all time!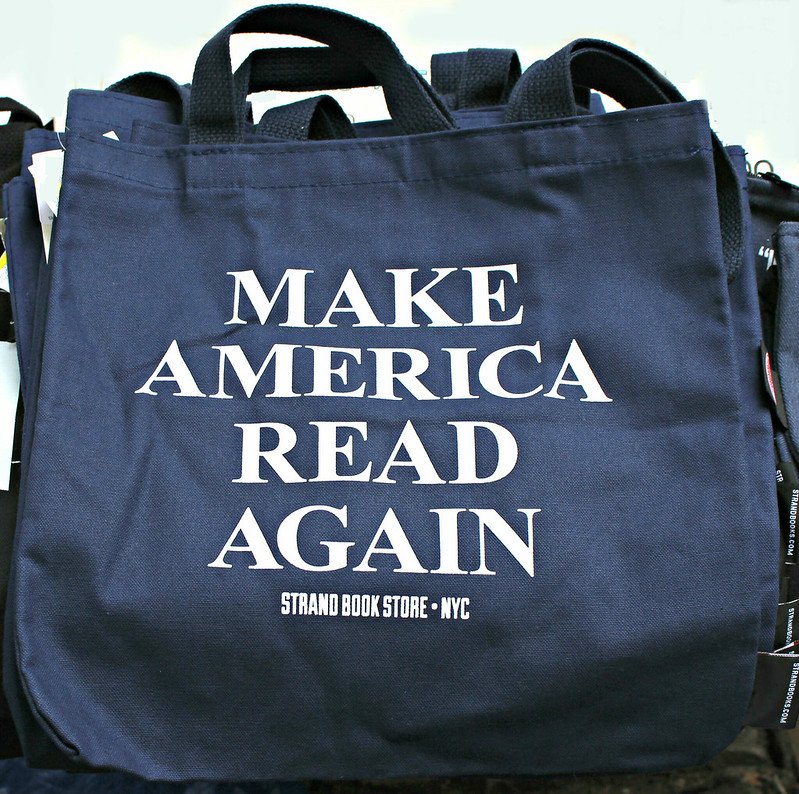 Image credit: John Wisniewski via Flickr CC BY-ND 2.0
HOMELIFE COLLECTION IDEAS
No.1: Travelling Trinkets for Everyday Homewares
Reusable Shopping Bags
Themed tote bags featuring famous city icon such as the Eiffel Tower, or London Bridge, or a local saying
Fridge magnets
Coasters
Zippo lighters
Clocks
Statement doormats
statement bath mats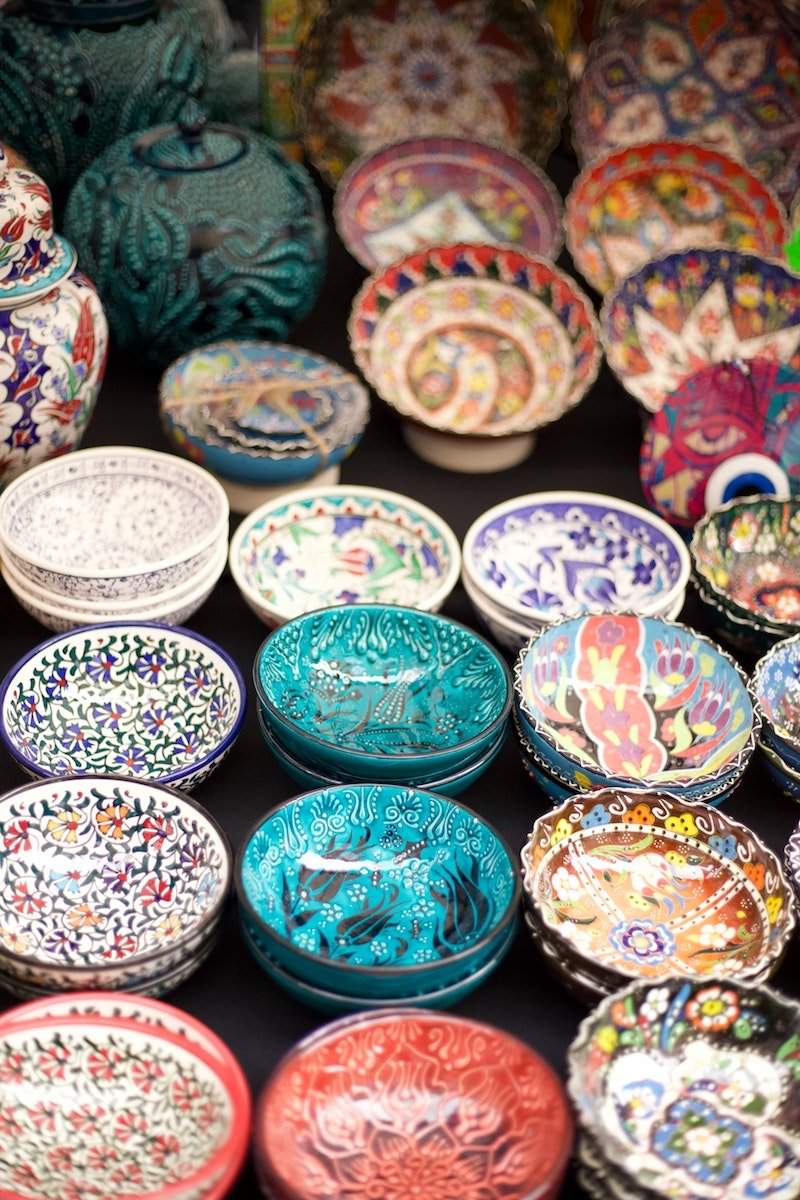 Image credit: Mehrad Vosoughi via Pexels CC0
No.2: Travel Collectibles for the Kitchen
shot glasses
ceramic plates or dishes, featuring city or country insignia or distinctive patterns
dish towels (tea towels)
souvenir spoons
ceramic spoons
camp mugs
salt and Pepper Shakers
cake servers (display on the wall)
blue and white pottery
wooden Honey dippers
vintage whisks and egg beaters
spice blends from around the world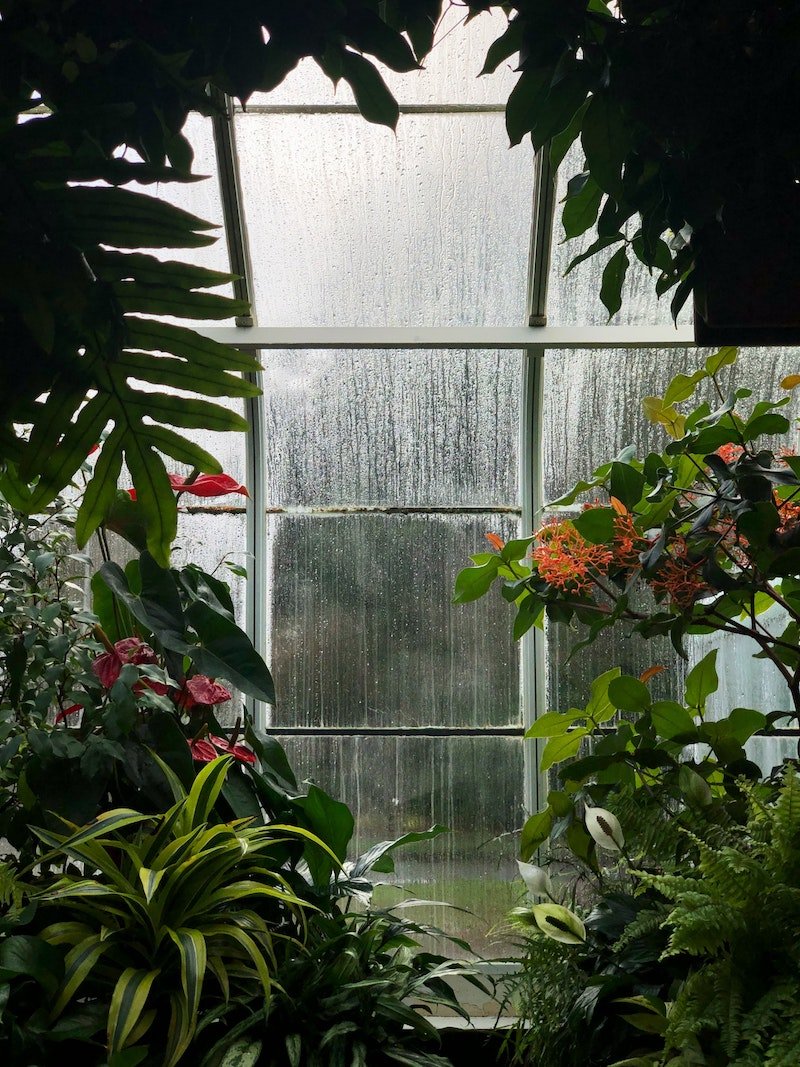 Image credit: Brianna Martinez via Pexels CC0
No.3 Fun Things to Collect for Gardeners
unique Gardening Tools, or handcrafted hand tools eg pliers,
unusual watering cans for a display
packets of seeds
gardening gloves from every place you go
plant markers
garden signs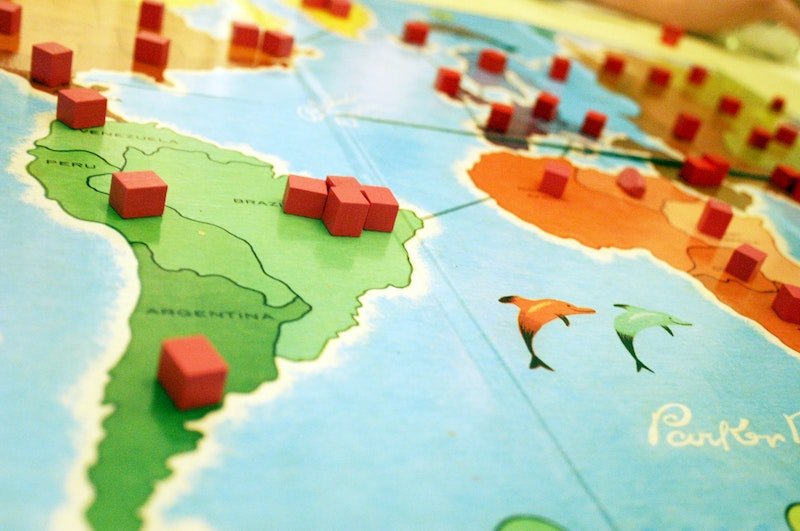 Image credit: Hal Gatewood via Unsplash CC0
No.4: Best Puzzles & Games to Collect
deck of cards featuring local flora or fauna, or iconic architecture
typical puzzle from the country
puzzle featuring city icons
handmade puzzles from different craft markets around the world
board games from around the world (regardless of whether you can read instructions!)
games in a tin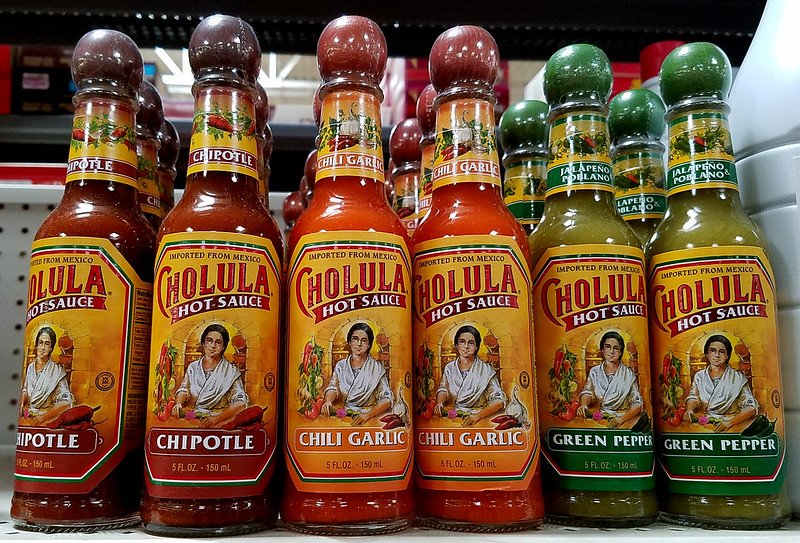 Image credit: Russ via Flickr CC BY-SA 2.0
FOOD AND DRINK SOUVENIRS
What should I collect when travelling and love food?
No.1: The Best Things to Collect in Food and Drink
coffee (see above)
chocolate (see above)
Hot sauces from every city or state
Olive oils from different regions
Salt from different countries
Bag of pasta in different flavours, shapes, brands
Local food products from the grocery store to make an authentic home-cooked meal from this city when you get home
Wine corks
Beer sign from brewery
Drink coaster from different restaurants or bars you visit
bottle tops (make a coffee table into a travel souvenir keepsake by creating a resin artwork with these)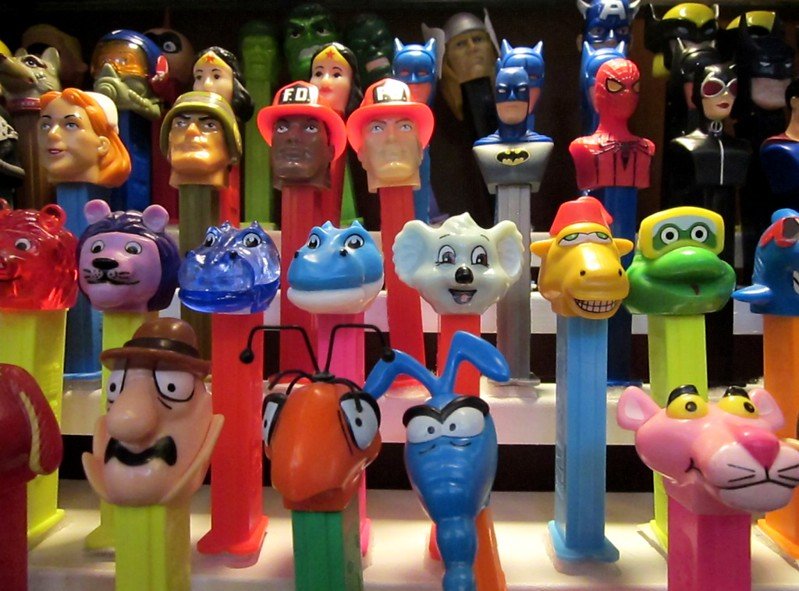 Image credit: Greg Goebel via Flickr CC BY-SA 2.0
No.2: Best Candy Collection Hobbies
Different flavoured Tic Tacs from everywhere you go
Pez candy – one of a kind containers from different places
Different unique candy snacks from each country
A bag of rock candy from each place you visit
A local sweet, lolly or candy that you can't find elsewhere
READ MORE: The Best New Zealand Candy to eat
READ MORE: The Best Japanese Candy to try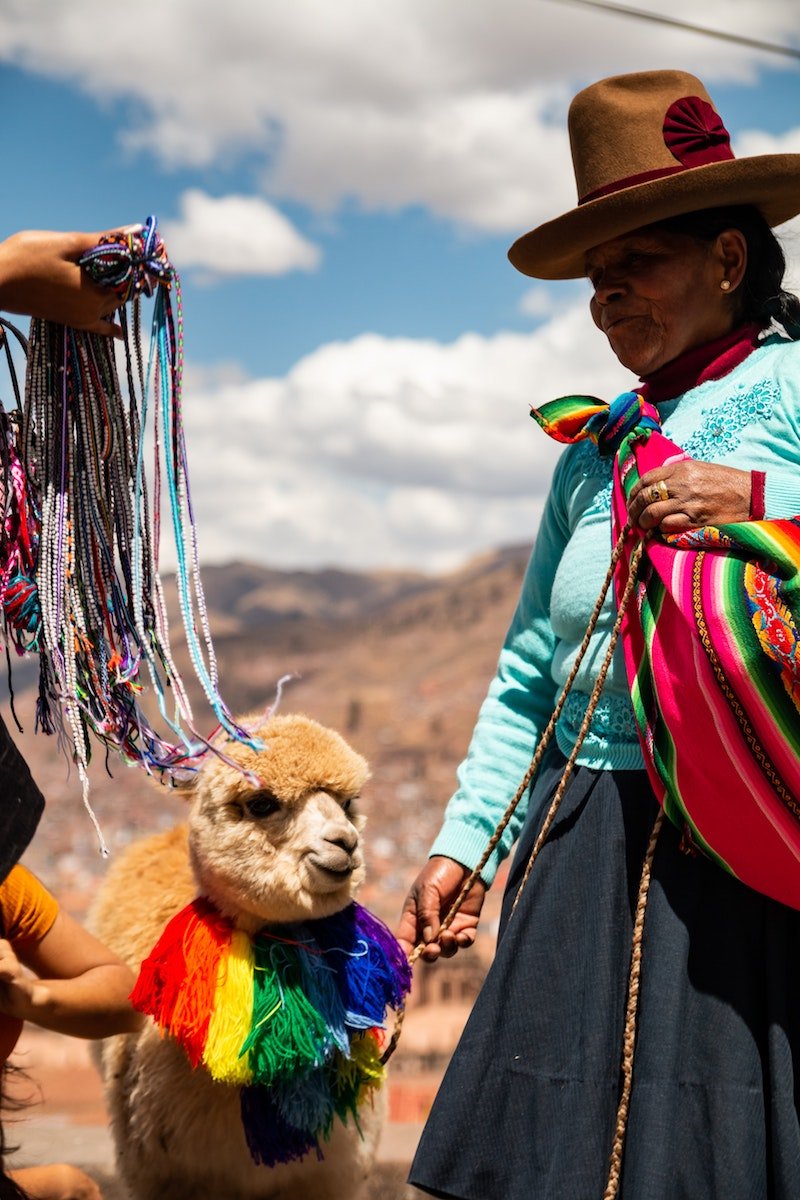 Image credit: Adrian Dascal via Unsplash CC0
FASHION COLLECTIBLES
Collecting things is fun, especially when you have a motive.
I find shopping is much more exciting with a narrow focus.
There's a challenge involved, plus it leads me to amazing shops I never would have entered before.
No.1: Unique Clothing to collect
A piece of clothing from the region eg;
Merino wool poncho from New Zealand, or a a Swanndri coat from NZ
Thai fisherman pants
an Akubra hat from Australia
a hand knitted jumper from Germany
a hand embroidered dress from Mexico
bright boldly coloured ponchos, dresses, blankets, sweaters, layered skirts, tunics, hats, or chullos (hats) from Peru
woollen scarves from Mongolia
handpainted silk scarves from Vietnam
You can also collect a t-shirt from each destination, to be made into a quilt one day.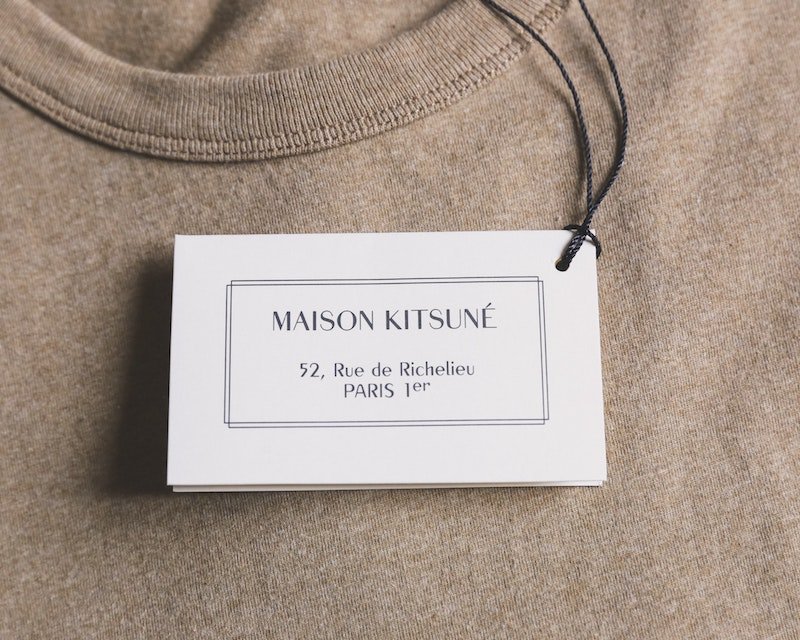 Image credit: Mnz via Unsplash CC0
Things to collect if you love fashion
statement badges (eg police badges from all over the world, or political badges, or cute badges)
brooches and cameo pins
hand painted silk scarves from each place you visit
a pair of shoes from each destination
shoelaces from each city
headscarves
hair accessories
a bottle of nail polish from each city or region
clothing tags from well known couture brands
unusual, fun or strange woven clothing tags
woven patches from around the world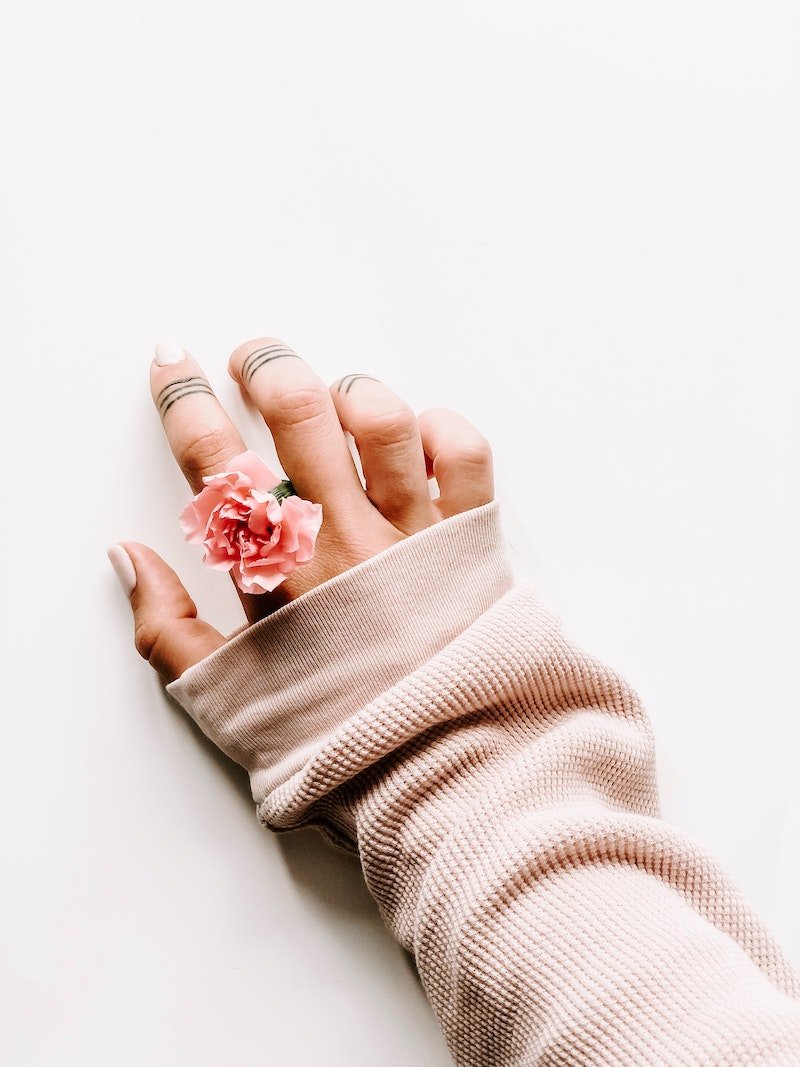 Image credit: Julia Kuzenkov via Pexels CC0
No.2: Jewellery & Fashion Accessories
Necklace pendant or resin jewelry from a local designer (eg Dinosaur Design in Australia!)
Sunglasses from different countries
reading glasses
A particular type of earrings – eg blown glass, wooden, ceramic, or by colour
A Silver Charm for your charm bracelet
Unique Pandora charms to add to your collection
Lapel pins
Pocket handkerchief
Silk hair ties
antique jewelry in your favorite style
rings
pearl jewelry
topaz or amber or quartz crystal jewelry
coin jewelry
flower jewelry
statement jewelry pieces eg chunky bead necklaces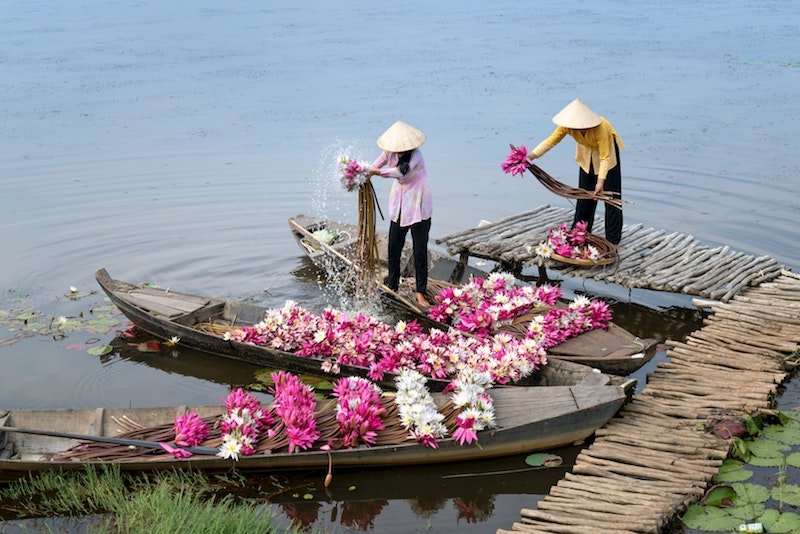 Image credit: Quang Nguyen Vin via Pexels CC0
No.3: Best Hats to collect
Hats is a travel collection FULL of opportunity.
Collecting hats is a good excuse to visit all the flea markets around the world to find them.
caps
trilby hats
bowler's hat
mariner's cap
fez
Vietnamese nón lá (leaf hat)
tam o'shanter
Aussie bush hat with corks
Greek fisherman's hat
sombrero
handmade Finnish woollen beanies from Lapland
Venice carnival masks could join this collection at a stretch.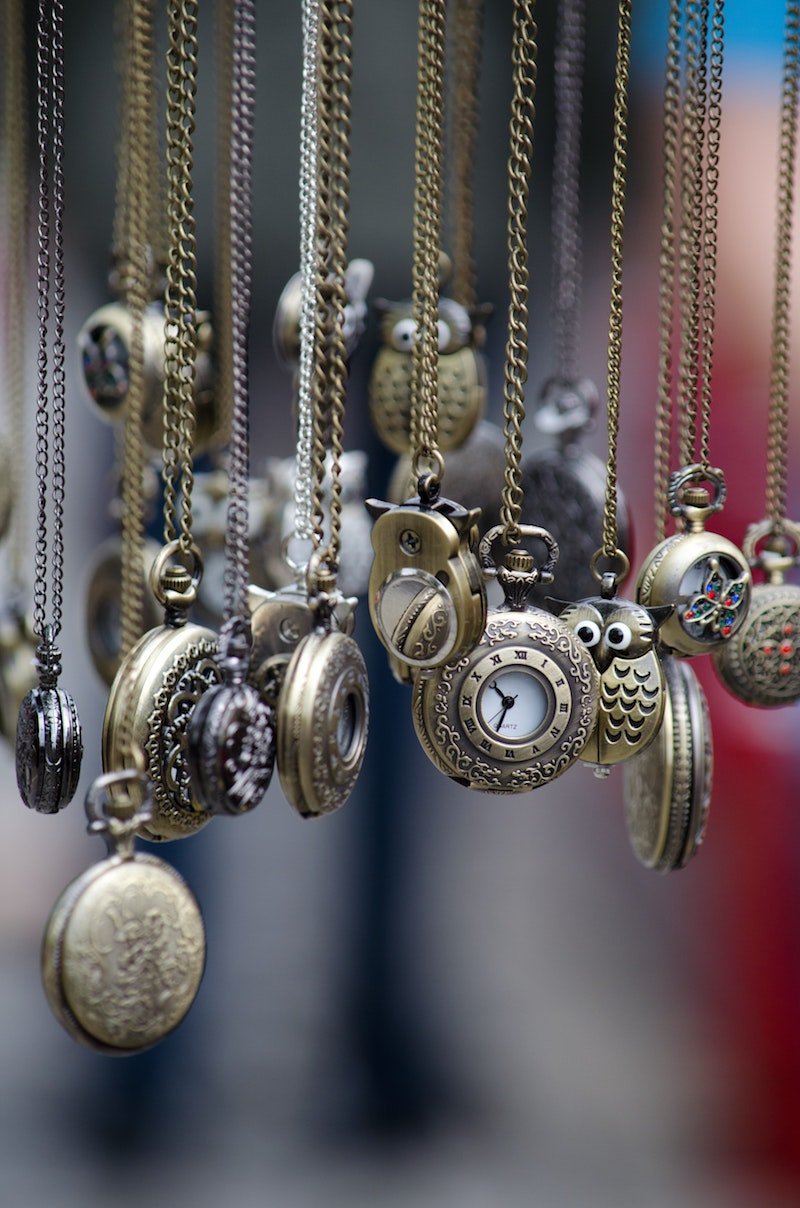 Image credit: Pixabay via Pexels CC0
No.4 Best Watches to Collect
pocket watches
vintage Rolex watches
Omega watches
cute kids watches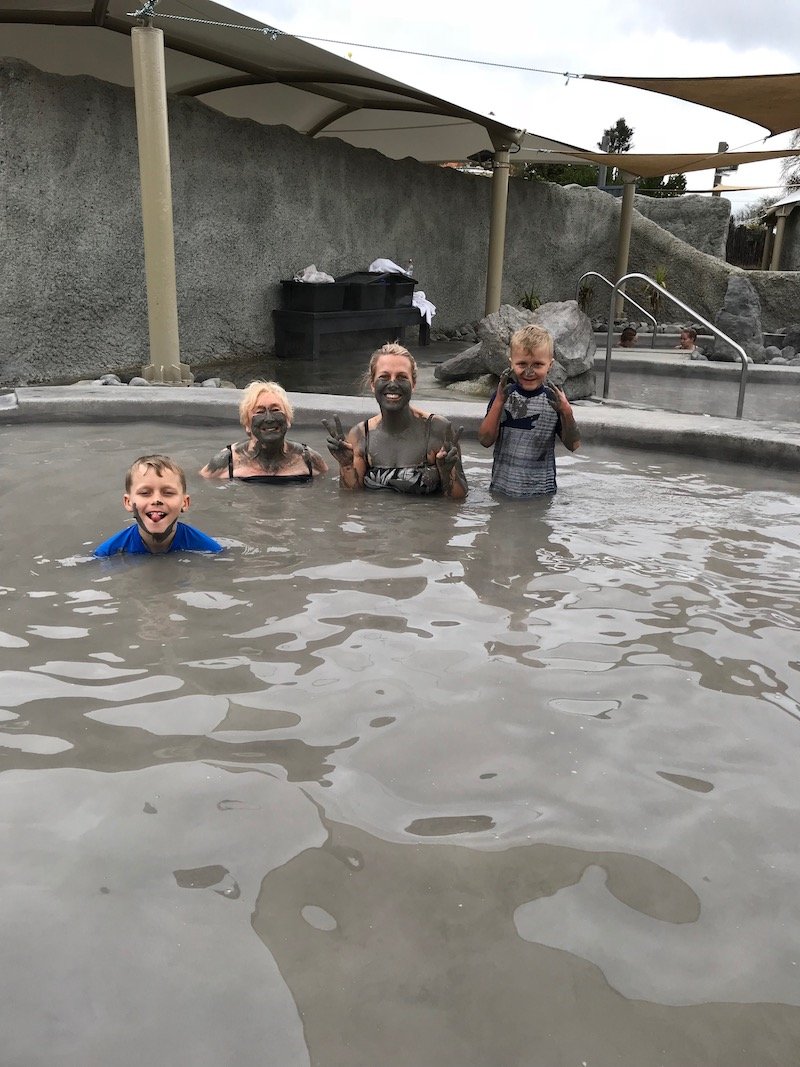 No.5: Beauty Goods & Make up
Beauty goods and skin products are meant to be used of course!
Then keep the packaging and containers as proof of everything you've tried.
Mud masks, for example from Rotorua Hells Gate Mud Bath at Hells Gate Geothermal Park. Read our review here.)
Skin products, for example salt scrub from the Dead Sea
Popular skin care products from the cities you visit
A popular brand of Shampoo and Conditioner
Local nail polish
local handmade soap from artisan vendors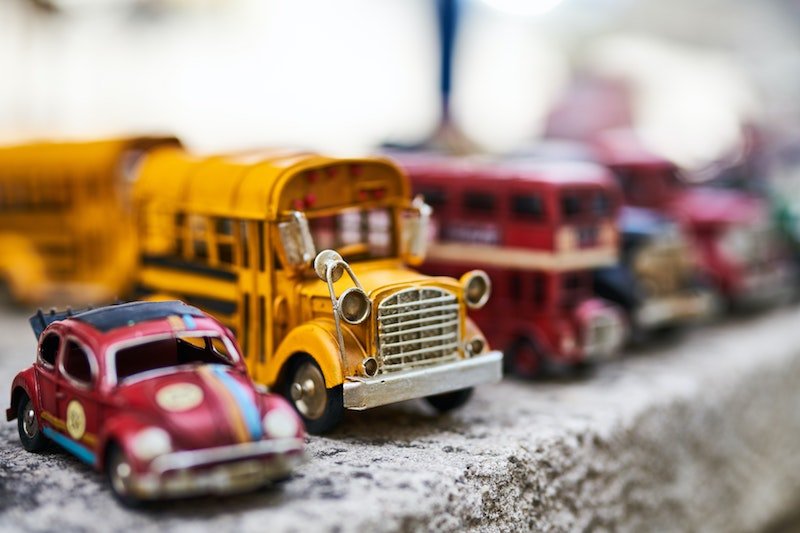 Image credit: Engin Akyurt via Pexels CC0
COOL THINGS TO COLLECT FOR KIDS
Start the kids collecting from a young age.
Jack and Ned are both in on the game.
It saves time, money and frustration when kids are limited to picking one cool thing, instead of wanting the whole shop.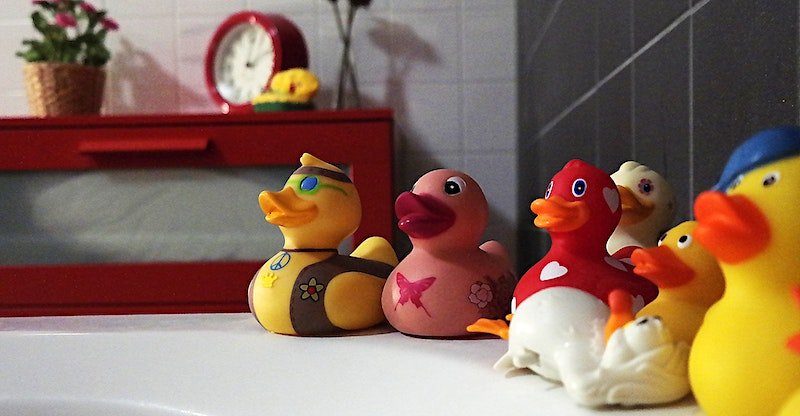 Image credit: George Becker via Pexels CC0
No.1: Best Toys to Collect
Rubber ducks
Be sure to mark the base with a permanent marker so you know where each one came from!
Soft toy to represent the country
For example;
a panda in China
a Loch Ness monster in Scotland
a frilled neck lizard in Australia
a Pokemon soft toy or Hello Kitty doll in Japan
Stuffed animals
Jack has collected:
a pink poodle that barks and flips from Hamleys Toy Shop in London
a plush tiger from Taronga Park Zoo
a fluffy orangutang from Bali Zoo
the cutest fox toy from Fushimi Inari shrine in Kyoto
a panda toy from Berlin Zoo
a reindeer and husky dog from our Lapland trip last year!
On his list is a lion from Africa, and a Mickey Mouse from Disney Aulani Resort in Hawaii.
Good Toy Collectibles
Collectible "ooshies"
Action figures and Superheroes from different countries
Or, one particular toy brand, where you can collect a new piece each place you visit.
Like these below:
LEGO (buy a LEGO model of an iconic building in each city you visit)
Barbie dolls
PLAYMOBIL from Germany (different sets are stocked in different regions & countries)
American Girl Doll (a piece of regional clothing)
a new train to add to a train set
Schleich plastic animal toys
Pinocchio toys (we started our collection of cute Pinocchio collectibles at this Pinocchio toy shop in Rome)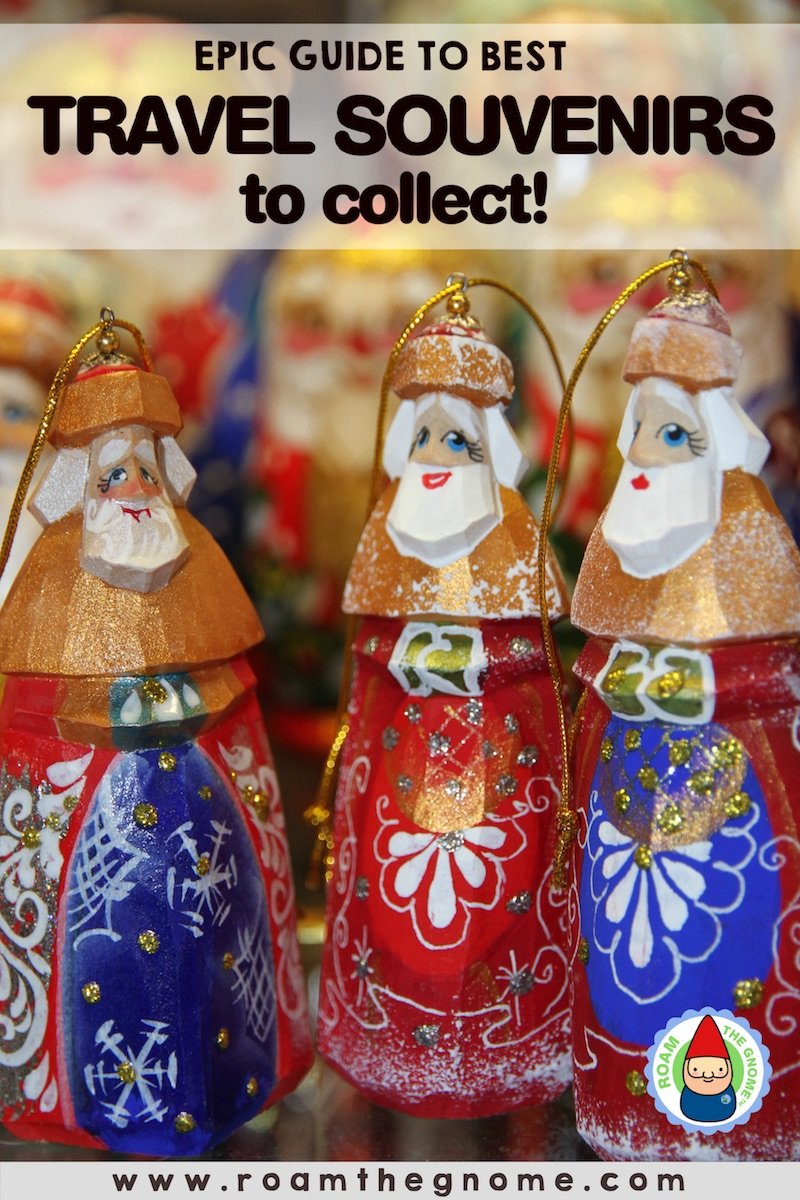 CELEBRATIONS & CHRISTMAS COLLECTIBLES
No.1 Christmas Keepsakes to Collect
Christmas ornaments
Nutcrackers
Handmade holiday ornaments
engraved glass baubles
handmade felt ornaments eg Australiana animals
handmade Christmas ornaments from craft markets
pop up Christmas cards
ceramic Christmas tags
Christmas bears
Christmas dolls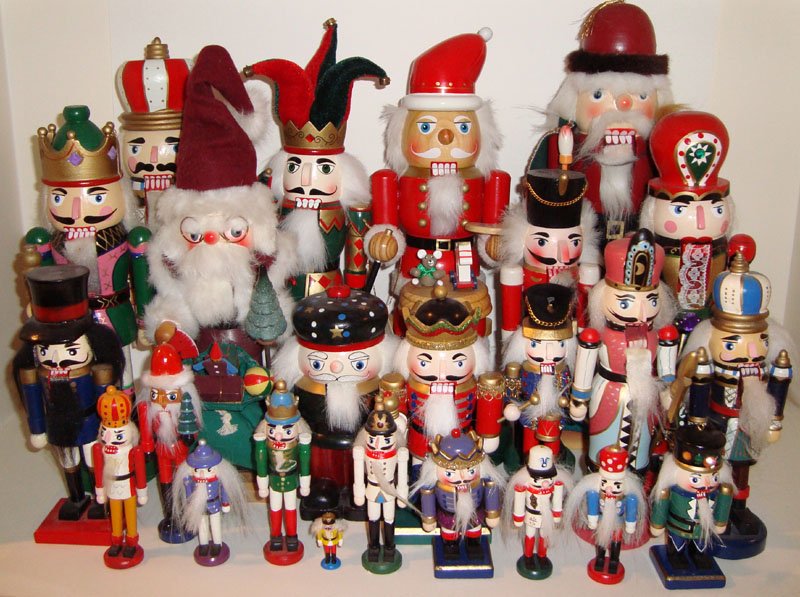 Image credit: Jelene Morris via Flickr CC BY-SA 2.0
No.2 Christmas ornaments to collect
We collected a Christmas ornament at every European and German Christmas Market we visited last year.
We also have a collection of Disney Christmas ornaments too.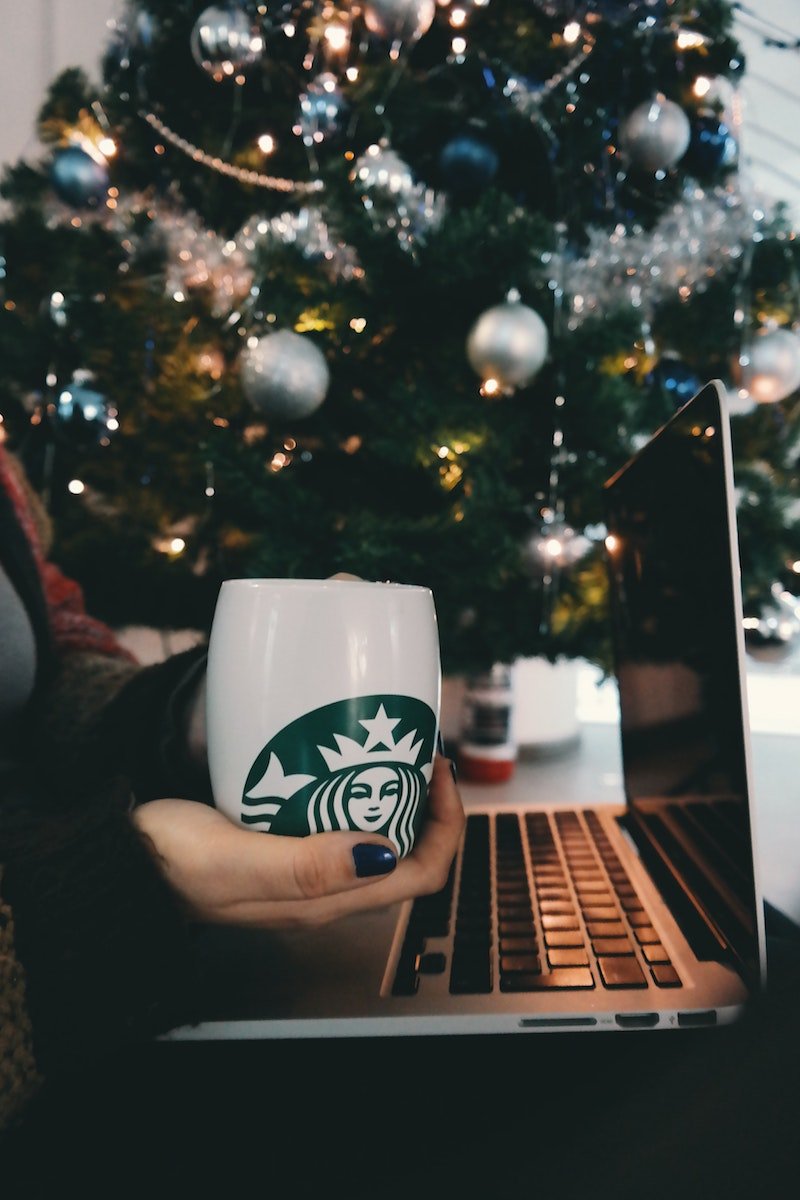 Image credit: Brigette Tohm via Pexels CC0
LICENSED BRANDS
No. 1: Branded Souvenirs to Collect
Hello Kitty items
Hard Rock Cafe shot glasses
Starbucks City Mugs
Hobbit and Lord of the Rings souvenirs (from around the world)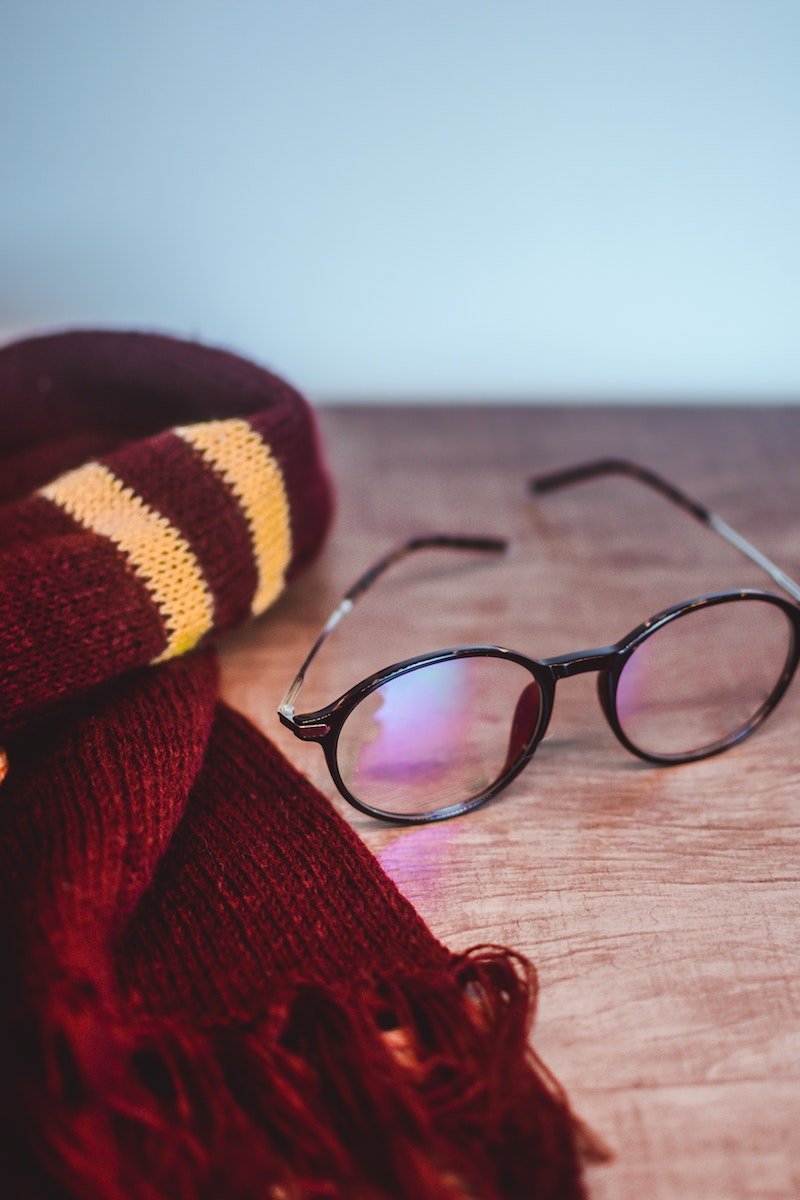 Image credit: Vinícius Vieira ft via Pexels CC0
No.2: Harry Potter souvenirs
Harry Potter souvenirs from all the different Harry Potter locations around the world, including:
Universal Studios Osaka
Harry Potter Studios London
Wizarding World of Harry Potter at Universal Studios California & Orlando
Harry Potter walking tours in London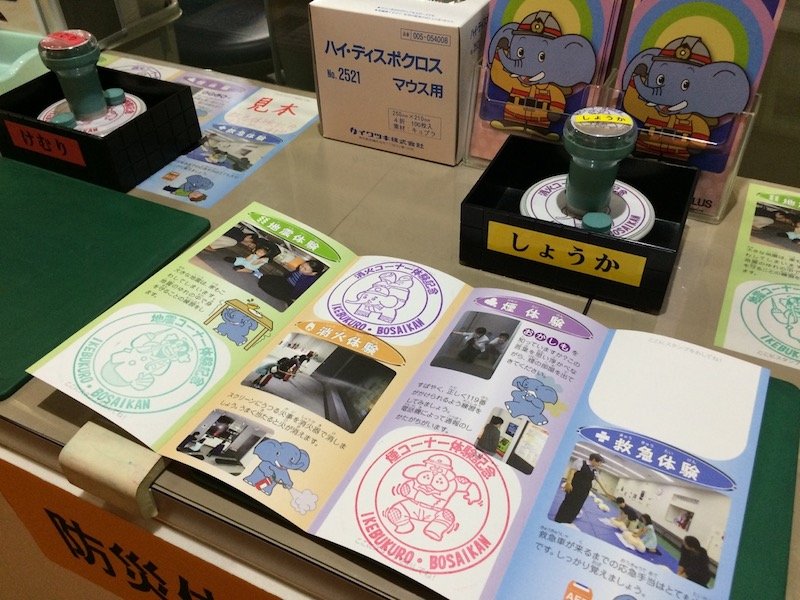 MISCELLANEOUS TRAVEL SOUVENIRS FROM CITIES
No.1: Eki stamps in Japan
Eki stamps in Japan are train stamps.
You can imprint into a special journal book as you travel through most Japanese train stations.
You'll find eki stamps at many tourist attractions too.
No.2: Santiago de Compostela stamp for the Pilgrim passport
If you have the chance to wander the Camino de Santiago route from Saint Jean Pied de Port in France to the Cathedral of Santiago de Compostela in Galicia, collect the pilgrim stamps in your Camino passport at each town you pass on the 500 miles journey.
This walking expedition is on our bucket list.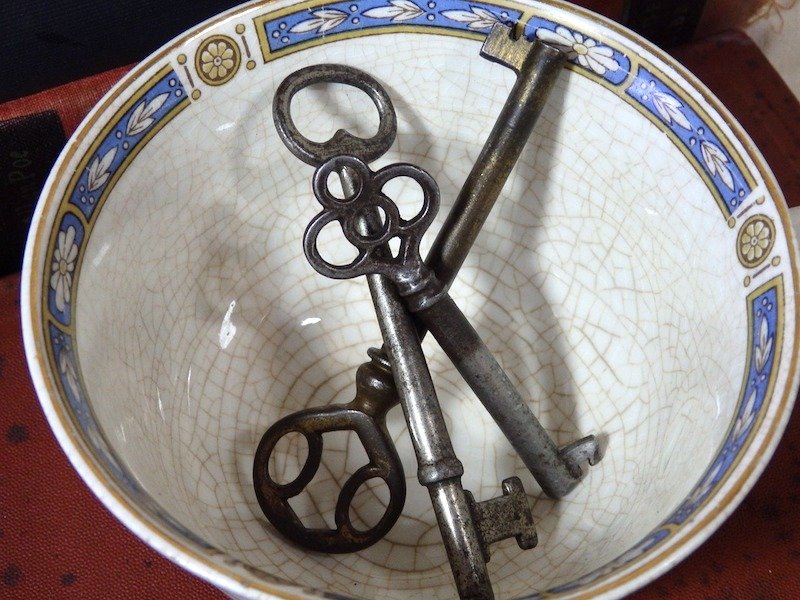 Image credit: Rosie Lea via Pixabay CC0
NERDY THINGS TO COLLECT
Something for the brainy ones!
Science Kit from every science museum you visit
Flags
Transport maps
Hotel room keys (the ones you forget to return of course)
Inflatables – blow up soccer ball, inflatable toy, inflatable swimming ring, inflatable drink holder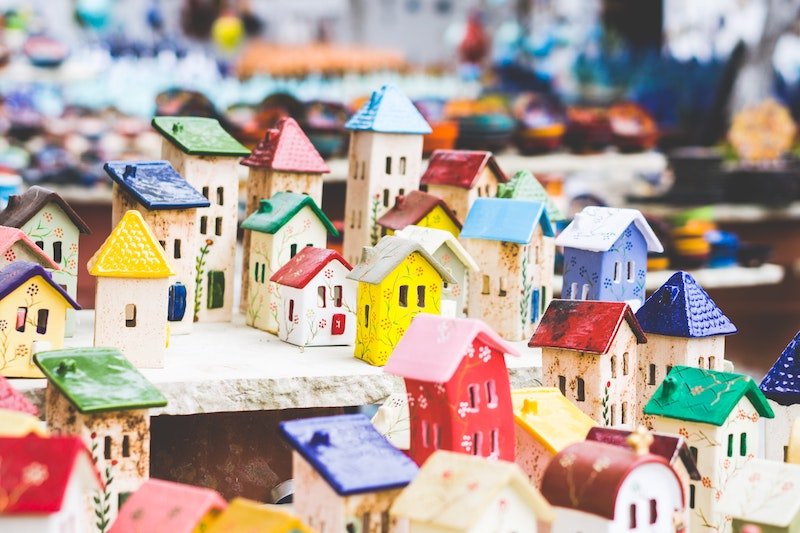 Image credit: John Moeses Bauan via Unsplash CC0
TINY THINGS TO COLLECT
No.1: Cute miniatures collections
Collectible ideas can be as simple as picking a size.
GIANT stuffed animals might be the choice of collectible for someone with a big budget for excess luggage.
Miniatures might be someone else's idea of a fun souvenir to collect.
miniature dolls
miniature dollhouse kitchenware
tiny ceramic houses from around the globe
miniature paintings
miniature books
miniature supermarket collectibles (Like Coles Little Shop miniatures)
miniature chess pieces
miniature pottery cups
miniature tea sets
miniature porcelain ornaments
miniature die cast vehicles
warhorse miniatures
miniature Red Rose tea figurines
miniature artificial plants
No.2: More tiny collections
typewriter keys
arrowheads
new coins from the Mint in each country
small minerals and rocks from reputable sellers eg topaz, pink quartz
tiny crystals in specimen jars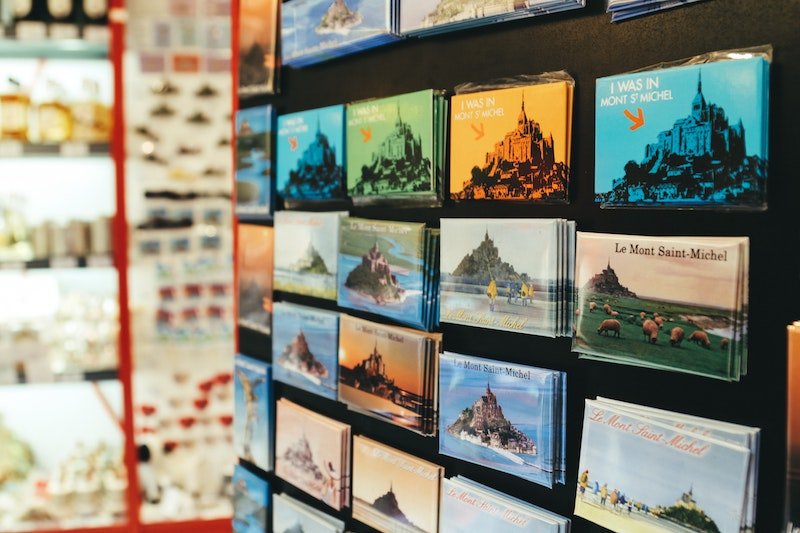 Image credit: Jametlene Reskp via Unsplash CC0
WHAT ARE SOME CHEAP THINGS TO COLLECT?
Inexpensive things to collect include:
Postcards
Heart-shaped rocks found on your travels
Fridge magnets
Key rings (key chains)
Car decals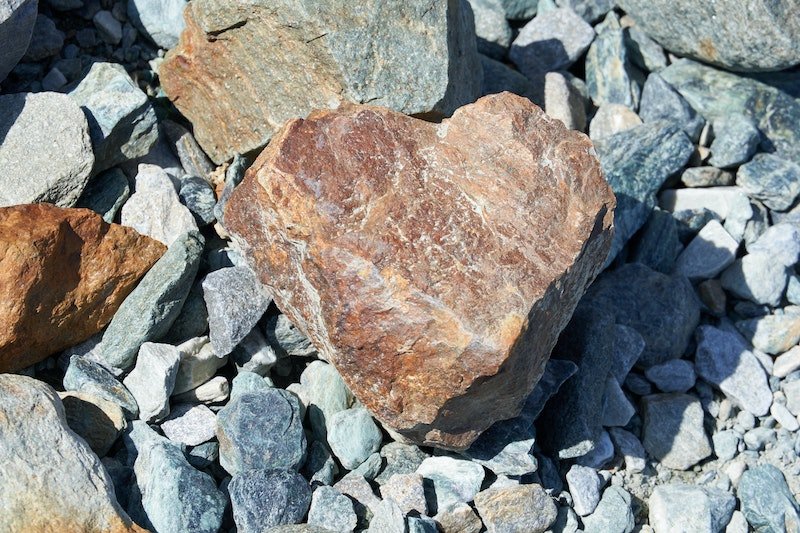 Image credit: Ivo Raeber via Unsplash CC0
FREE THINGS TO COLLECT
Collecting stuff doesn't have to cost a lot of money.
It might not even cost a cent!
If you've ever wondered, why do people collect stones, perhaps it's because they wanted to bring home a souvenir of a favourite beach or river they'd visited. And then it snowballed from there.
Here's some more free things to collect while traveling.
Hotel pens and notepads pilfered from a hotel room
Hotel matchboxes
Sugar packets
Collect one rock from every new place. Add to a garden mosaic at home**
Heart rocks**
Collect a tablespoon of sand from every beach you visit and add it to a test tube – mark each location on the glass tube**
Or take a spoonful of dirt and do the same.**
Collect a piece of driftwood timber or shell from the beach. Make a wind chime with your collection.**
Seedpods for craft projects**
NB: **Some people might not agree with taking things from nature. But the ocean carries things from place to place without asking. I think it's personal choice, unless there are laws preventing you, such as in a National Park.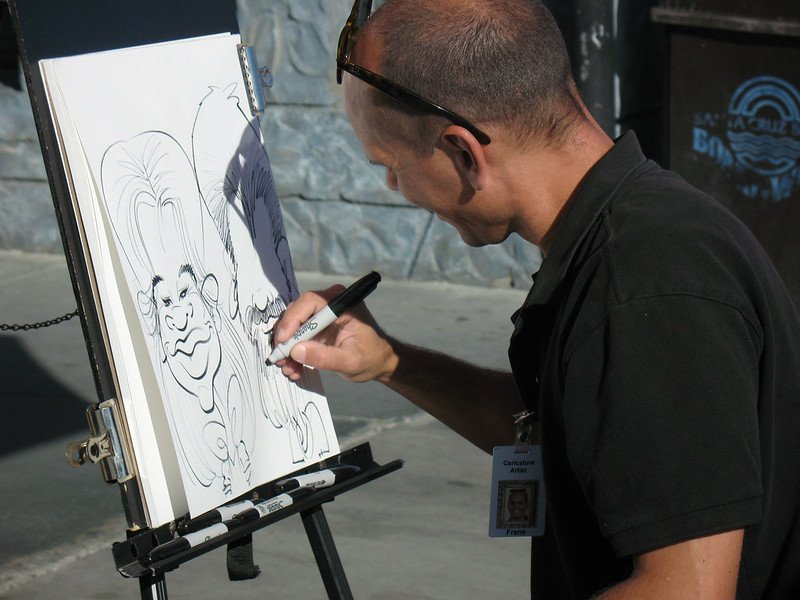 Image credit: Aaron Language via Flickr CC BY-ND 2.0
BEST EXPERIENCES TO COLLECT
No.1: Best Travel Activities to DO in every city
These are the best fun ways to remember things you did on your travels:
Book a photo shoot – Flytographer is one brand I know and trust.
Fujimax instamatic (instamax) camera, and take ONE significant photo at each place
Do a food tour
Book a fat tire bicycle tour – Fat Tire tours in Paris is our pick.
Book a cooking class and make (and eat) the local dishes
Visit a Zoo in every city and buy a soft toy animal
Take pictures of your feet (barefoot or with shoes) touching the land at every destination
Sit for a caricature by a local street artist
Take a row of strip photos in a photo booth
Take the putt putt challenge by visiting a putt putt course in every new destination
Go geocaching.
Get inked! Inscribe a new tattoo at each destination
Take a yoga or pilates class
Try a new exercise craze, such as a Bungee Fitness class, Circus, or Goat yoga!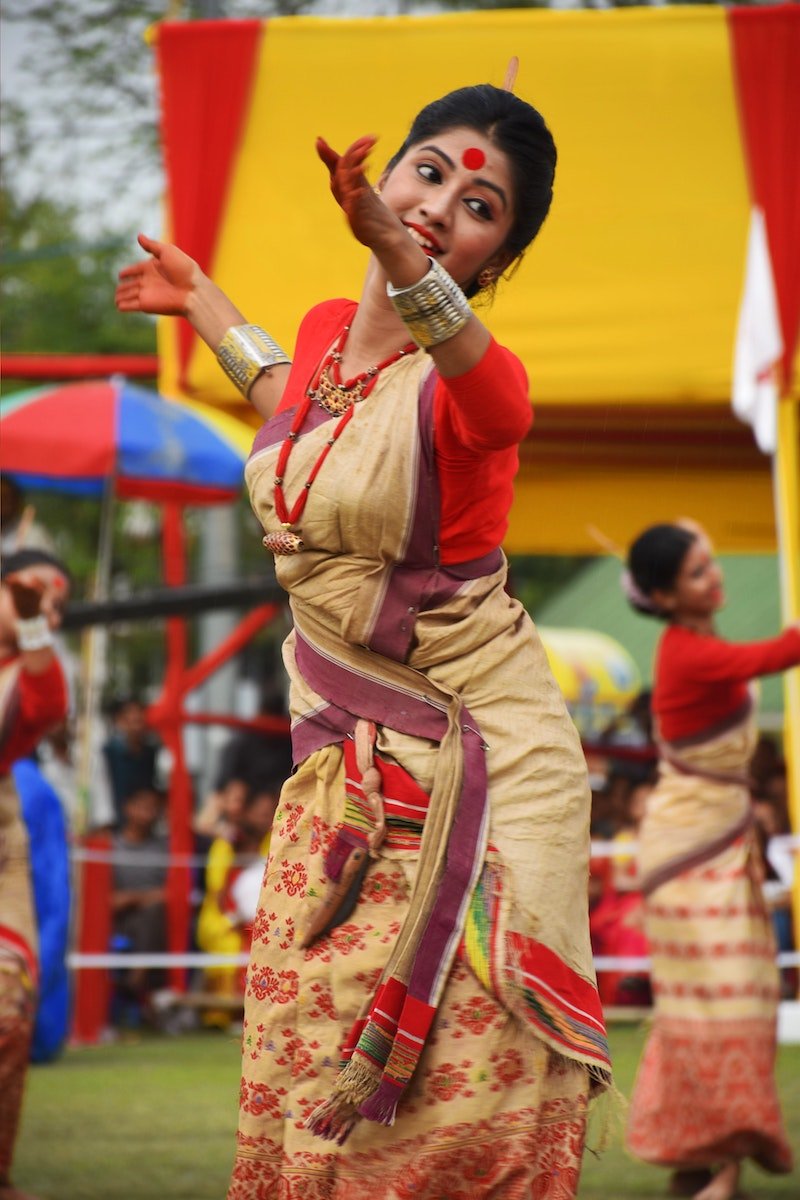 Image credit: Ishan Das via Unsplash CC0
No.2: Take a dance class in the city.
Pick a class that represents the people, culture or location eg:
salsa in Cuba
hip hop in New York
50's west coast swing dancing in Los Angeles
Viennese waltz in France
Irish dancing in Dublin
Indian dancing
Scottish highland dancing in Edinburgh, or
mountain music flatfoot dancing in Appalachia, middle America.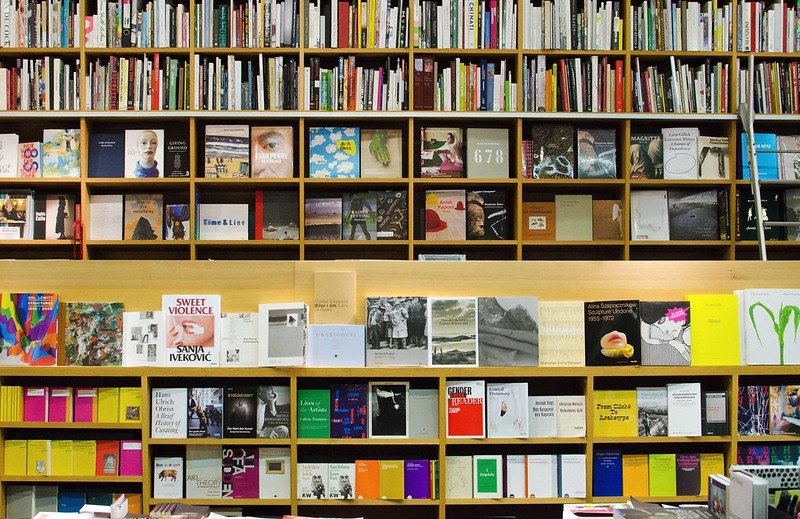 Image credit: Neil H via Flickr CC BY- 2.0
Where to Shop for Travel Mementos & Last minute souvenirs
Local craft collectives
Museum shops (like this one at the Berlin Hamburgerbanhof museum for modern art)
Art gallery shops
Local supermarkets and grocery stores for food souvenirs
Duty free shops at the airport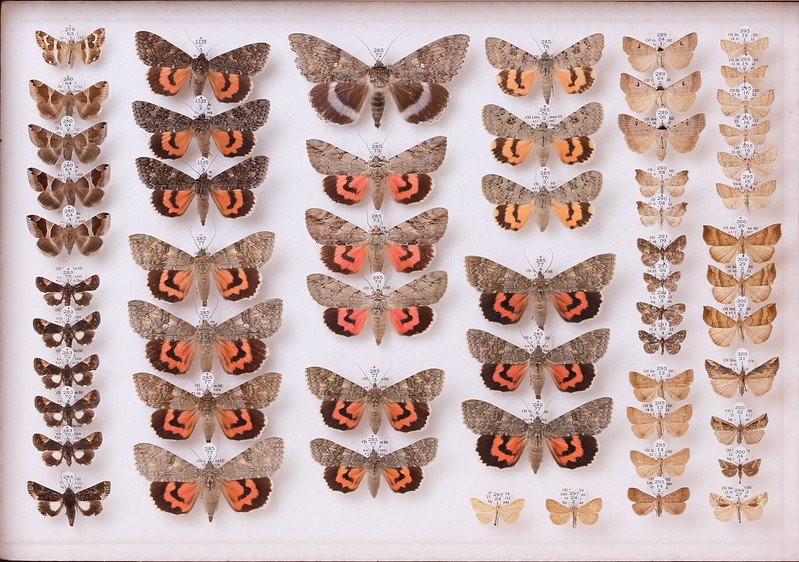 Image credit: NMBE via Flickr CC BY- SA 2.0
What is the best way to display travel souvenirs?
Once you start to amass a quantity of delightful travel souvenirs, such as postcards or ornaments, magnets or craft materials, you need to find a way to display them.
Here's our guide to the best ways to display travel memorabilia.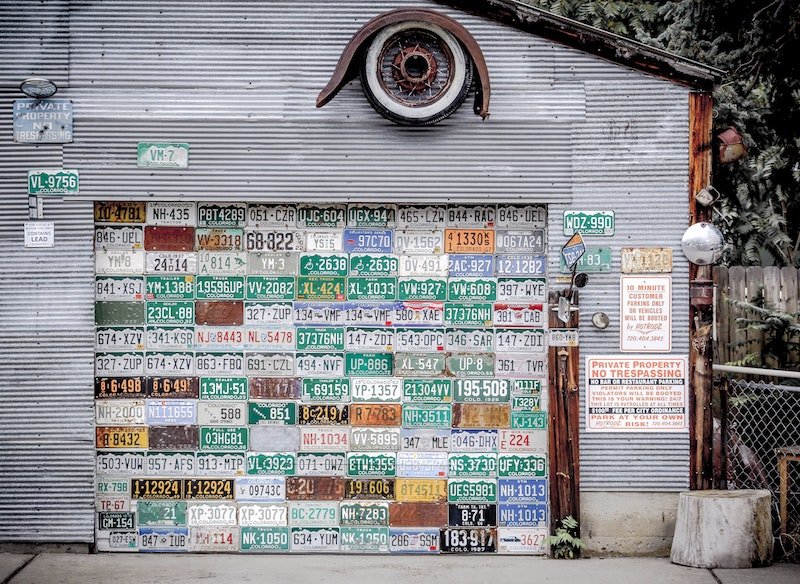 Image credit: Elijah McLeod via Unsplash CC0
Frequently Asked Questions – Best Travel Souvenirs Tips
Why do people collect things?
Why not?
What are the best things to collect for kids?
Anything they have an interest in.
My 11 year old loves reptiles, so he also likes to collect reptile books and paraphernalia.
What is the weirdest thing you know that people collect?
Snake skins is one.
Pieces of hair is another.
Gross.
What do you call someone who collects different things?
A hobbyist, a collector, an accumulator, a compiler, or perhaps a pack rat!
Take your pick.
Now, start your souvenir collection on your next trip!

LOOKING FOR SOME FUN CITIES TO VISIT WITH KIDS?
Correct at time of publication on Roam the Gnome. Please check with venue for updates. We apologise in advance if there have been any changes we are unaware of. All prices in AUD dollars, unless otherwise stated
Click the blue links below for more travel tips