INSIDE: Roam the Gnome's Epic Guide to NZ Chocolate for the Chocoholics among us!
Put your hand up if you LOVE chocolate!
Keep your hand up if you're doing research to find the BEST NZ chocolate bars, and handmade chocolates in New Zealand.
This guide to the best New Zealand Chocolate should help!
Take a look below, and start writing your list.
Disclosure: This article contains affiliate links. If you make a purchase after clicking on one of these links, we may receive a small commission at NO extra cost to you.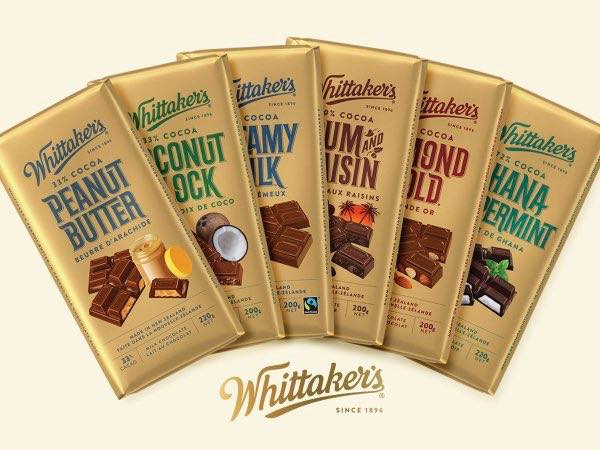 DEFINITIVE GUIDE TO THE BEST NZ CHOCOLATE
Correct at time of publication on Roam the Gnome. Please check with venue for updates. We apologise in advance if there have been any changes we are unaware of. All prices in AUD dollars, unless otherwise stated
First up, you'll find the list of the most popular chocolate brands in New Zealand.
Followed by boutique and handmade chocolatiers, and where to visit chocolate factories in New Zealand.
AND finally, a list of the famous New Zealand chocolate snacks, chocolate bars, & NZ chocolates for gifts and souvenirs.
BEST NEW ZEALAND CHOCOLATE BRANDS
No.1: Whittakers Chocolate NZ
Whittakers Chocolates are the best known chocolates in New Zealand, and now the number one New Zealand chocolate brand.
Everyone in NZ loves Whittakers chocolates!
The Whittakers Creamy Milk Chocolate block is the best seller.
Regular 250gram Whittakers chocolate blocks include these different chocolate flavours:
Whittakers Jelly Tip Chocolate block (the most Kiwi of the Kiwi chocolate blocks!)
Dark salted caramel
Creamy caramel
Whittaker's Dark chocolate block with 50% cocoa
Ghana peppermint
Coconut block
Peanut butter
Fruit and nut, and
NZ's favourite flavour, Hokey Pokey.
READ MORE: Ultimate Guide to NEW ZEALAND Grocery Stores to find chocolate

Whittaker's Peanut Slab
Whittakers Original Peanut Slabs are a cultural icon.
This slab of chocolate now comes in:
If there's one chocolate to take home, it should be the Peanut Slab.
They are small, so you can fit at least 10 of them in the gaps in your suitcase! Day made.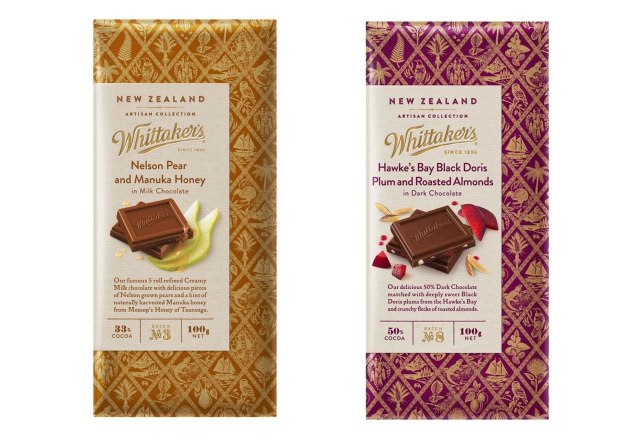 Whittaker's Chocolate Artisan Collection
Whittakers more recent additions to their chocolate recipe menu is their range of Artisan chocolate bars. These artisan bars combine the world's finest cocoa with the most delicious ingredients sourced from New Zealand's finest artisan producers.
The packaging on these Artisan chocolates make them look way more expensive than they really are. But it's the flavour combinations that will wow your friends and family.
I bet no one has ever tried anything like it.
The range includes:
Nelson pear and manuka honey
Marlborough sea salt and caramel
Hawkes Bay Black Doris Plum and Roasted almonds
Fijian Ginger and Kerikeri mandarin in dark chocolate
West Coast buttermilk caramelised white chocolate
Wellington roasted supreme coffee dark chocolate
Buttermilk caramel gingerbread…. and more!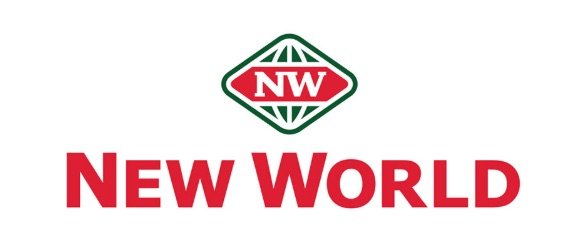 Where to buy Whittakers Chocolate?
Try any of the major supermarkets in New Zealand.
Check out the online grocery catalogues for New World, PAKn'SAVE, Fresh Choice, SuperValue, and Countdown shopping supermarkets to find which one has Whittakers chocolates on sale this week.
Then shop there!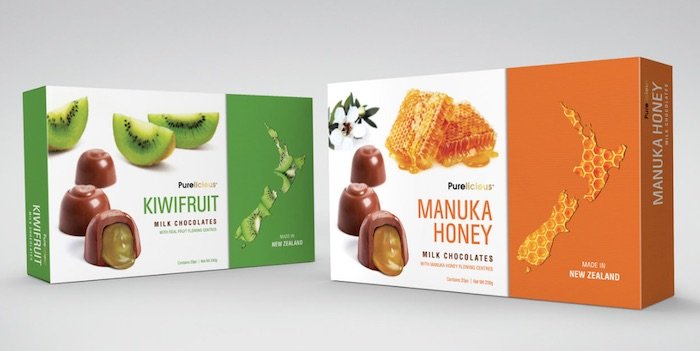 No.2: Purelicious Chocolates
New Zealand's number one souvenir shop wanted to create their own range of chocolate, and so Purelicious was born.
They have cornered the authentic kiwi tastes market with their real fruit filled flowing centres in their chocolate range including:
Green Kiwifruit milk chocolates
Golden Kiwifruit chocolates
Manuka honey chocolates, and
Feijoa milk chocolates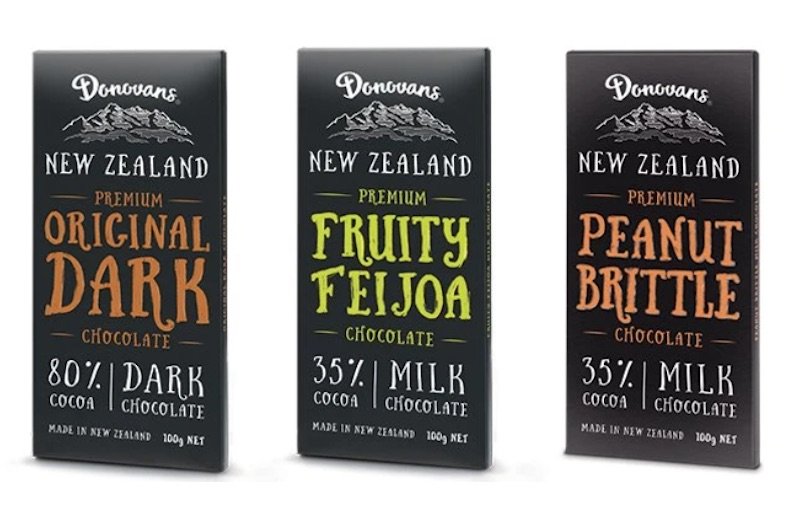 No.3: Donovans Chocolates
Donovans Chocolates hail from the Waikato region in the the heart of the New Zealand dairy country, the perfect spot to create creamy chocolate.
Donovan's chocolate combines the best quality Ghanaian cocoa, creamy New Zealand milk (used in milk chocolate) and a unique refining process using European technology with unique kiwi flavors you can't find anywhere else.
They make Clusters, an Indulgence range, premium chocolate blocks in five unique flavours, fudge confectionery, and a limited edition seasonal collection available from October to January each year.
Try:
Hokey Pokey or Salted Caramel Pretzels clusters
New Zealand rocky road clusters or Chocolate peppermint clusters
Velvety chocolate fudge
toasted coconut clusters
fruity feijoa, peanut brittle or Manuka honeycomb chocolate blocks
Dark Chocolate Ginger Pieces
Milk Chocolate Turkish Delight
Peanut Butter Bites
Dark Chocolate Caramels and
Dark Chocolate Apricot Nougat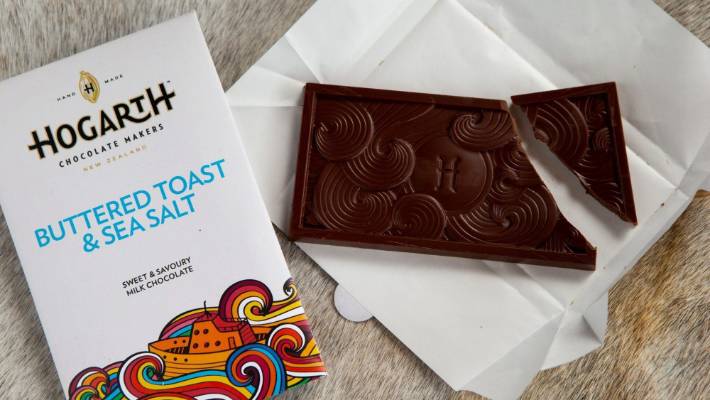 BOUTIQUE & HANDMADE NEW ZEALAND CHOCOLATE
New Zealand is home to a number of small artisan chocolate producers, mostly husband and wife teams dedicated to their love of the cacao bean.
The chocolate scene in New Zealand is highly competitive, so you can be guaranteed that each and every one of these chocolatiers are dedicated to the task.
Look out for these bespoke chocolate brands in New Zealand at local farmers markets (the testing ground that determines whether they have the goods to survive and thrive), local and regional souvenir shops, delis, gourmet food stores, and gift shops.
A number of these chocolatiers are thrilled to offer their products in NZ gift boxes and gourmet hampers too.
Check out their websites below to see if they have a storefront, check opening hours, and how to buy their chocolates.
Best Chocolate Companies NZ
Hogarth Chocolate, Nelson. Their Buttered Toast & Sea Salt chocolate was the 2018 Chocolate Award winner.
Solomons Gold, Tauranga
The Remarkable Chocolate Company, Auckland. Just out of the farmers markets, and now on grocery shelves.
Ola Pacifica, Hawkes Bay
House of Chocolate, Matakana
The Chocolate Workshop, Wanaka
Wanaka Chocolate, Wanaka
Weta Hot Chocolate by Weta Coffee, Onehunga
Wildness Chocolate, Wellington
Schoc gourmet chocolates have stores in Greytown and Wellington
Choco Loco, handmade in Tanaka
Aroha Chocolate, hand crafted, fine chocolates from the scenic city of Nelson
Trade Aid, Christchurch
Ocho Chocolate, Dunedin – visit the store at 22 Vogel Street, Dunedin.
Visit a NZ Chocolates Factory Shop
Planning to visit a chocolate factory in New Zealand? Try one of these.
La Petite Artisan Chocolat is a fairtrade and organic Chocolat Artelier in Hastings, Hawke's Bay – visit in person.
Honest Chocolat – Visit their Store in Matakana Village, open 7 days
She Universe, Christchurch (Hot Chocolate Bar at the Tannery, and the London Bus cafe)
Cadbury New Zealand Factory
Unfortunately, the Cadbury Chocolate Factory New Zealand (Cadbury World Experience) in Dunedin is now closed.
READ MORE: Click here for the Ultimate Guide to New Zealand Markets and Farmers Markets (to find local producers)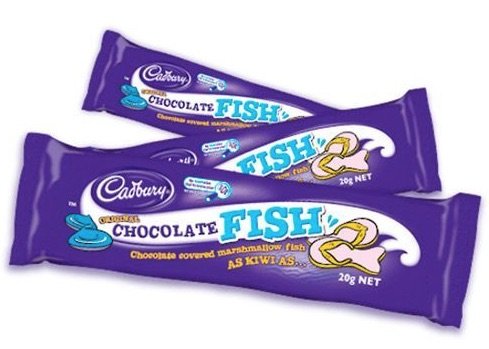 BEST CHOCOLATE SNACKS IN NEW ZEALAND
No.1: NZ Chocolate Fish
A Chocolate Fish is a pink or white marshmallow inner covered in a thin layer of chocolate, and it's New Zealand's other best known and loved chocolate snack.
The Cadbury Chocolate Fish is a single NZ chocolate bar in a packet.
The Rainbow confectionery 50gram Big Fish is the other alternative.
If you are fussy about your chocolate, pick the Cadbury bar.
Rainbow confectionary sells a 150gram and 300 gram bag of smaller baby chocolate fish to share.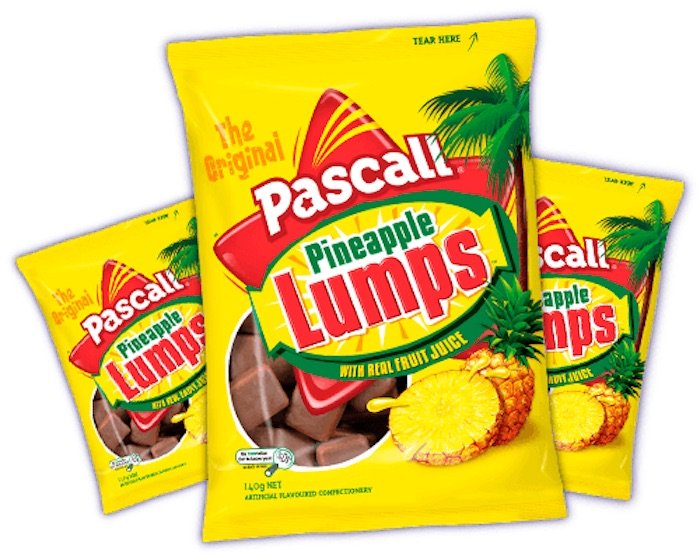 No.2: Original Pineapple Lumps
Pascall's are the makers of the Original Pineapple Lumps, the ones that come in the distinctive yellow bag.
You might be tempted, as I was, to pick up some of the cheaper brands of pineapple lumps in the supermarket as they are half the price of the Pascall's Pineapple Lumps, but don't.
This is definitely a case of you get what you pay for.
Buy the quality Pineapple Lumps from Pascall Confectionery.
There is no substitute.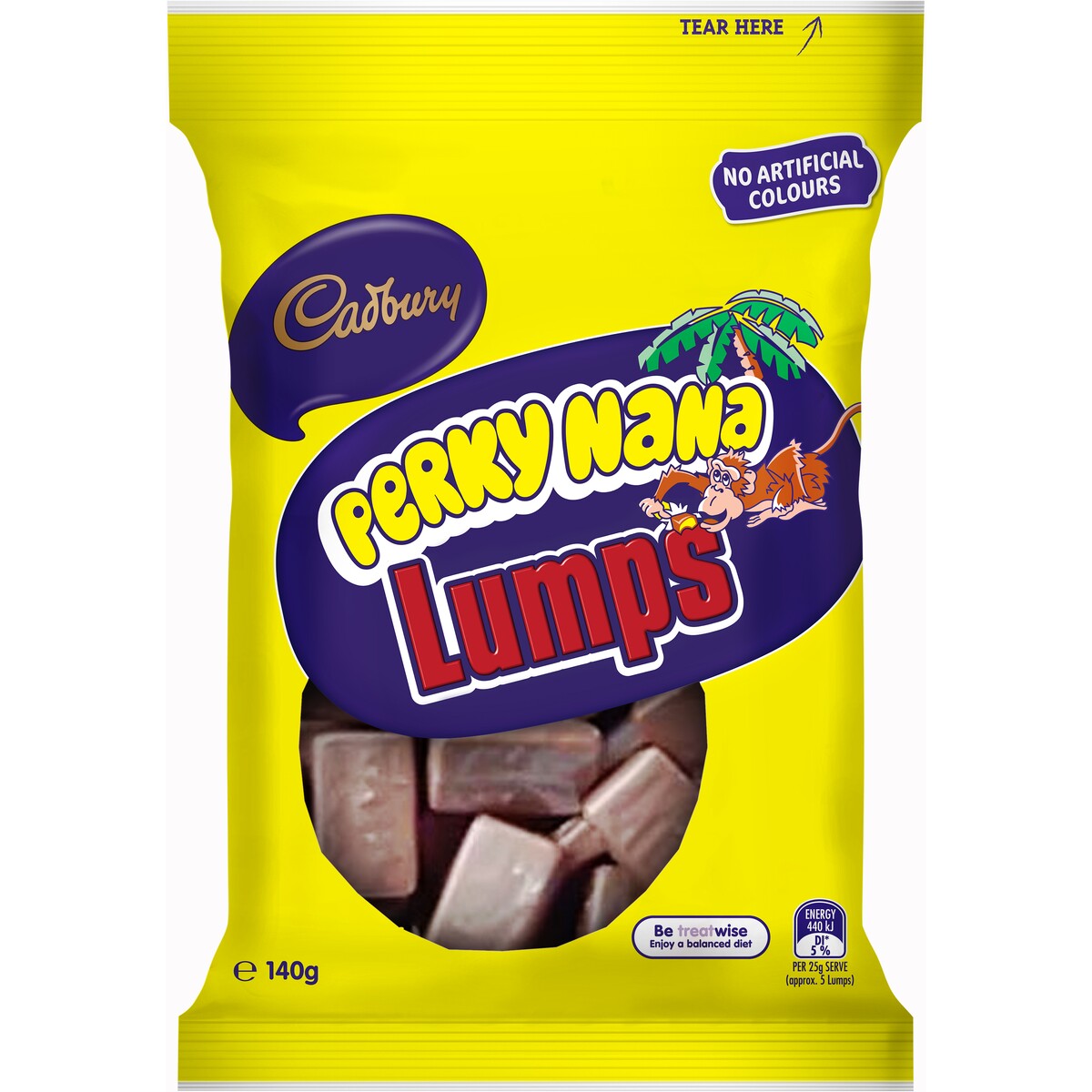 AWESOME NEW ZEALAND CHOCOLATE BARS & SNACK BAGS
No.1: Cadbury Candy Bars List
These Cadbury chocolate bars are some of the best chocolate in New Zealand for kids, and anyone with a spare $5 note.
The Cadbury chocolate products list in New Zealand include:
Cadbury Pinky Bars
Fluffy marshmallow centre lightly coated in Cadbury Dairy Milk and caramel
Mighty Perky Nana
Pseudo pineapple lumps
Cadbury Peppy Chews
Chewy peppermint drowned in chocolate
Moro chocolate bars
Caramel and nougat layered chocolate bar
Buzz Bar
An original New Zealand favourite.
At 20grams, it's just a taste and you'll need two or three to feel like you've eaten a real choc bar.
Soft marshmallow topped with caramel and covered in Cadbury Dairy Milk Chocolate.
Cadbury Hedgehog
Cadbury released a new 2019 limited edition Cadbury block of chocolate called Cadbury Hedgehog!
It's dairy milk chocolate with biscuit pieces, toasted coconut and almond pieces.
Yum.
Get it before it goes!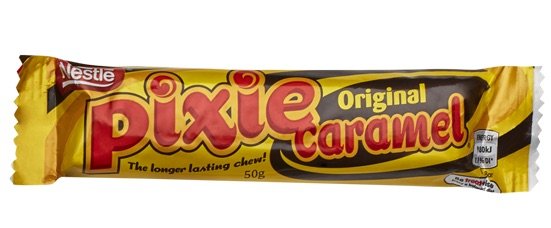 No.2: Nestle NZ chocolate bars
The best chocolate NZ has to offer are:
Nestle Pixie Caramel Bars
hard caramel covered in rich dark chocolate for an extra long chew!
Nestle Chokito Bar
Nestle Chokito bar is a chocolate covered chocolate bar containing caramel fudge with crisped rice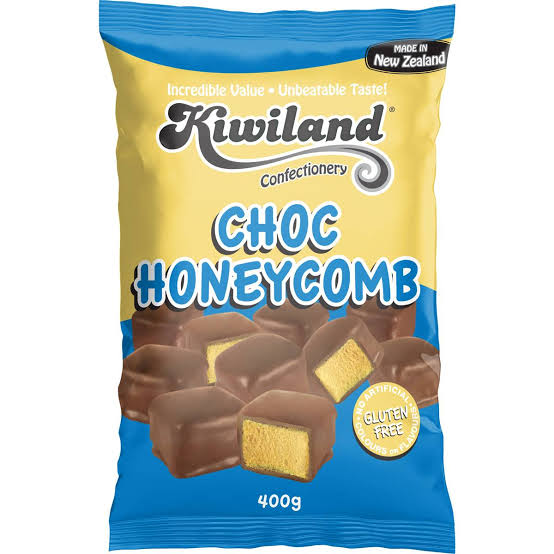 No.3: Kiwiland Choc Honeycomb
It's delicious traditional honeycomb covered in sweet chocolate.
No.4: Candyman chocolate orange fish
Orange fish are orange flavoured Chocolate Fish, that taste a little like Terry's Chocolate Orange.
They are a strange looking fish, with an orange face and tail!
READ MORE: The Ultimate Guide to New Zealand Candy & Lollies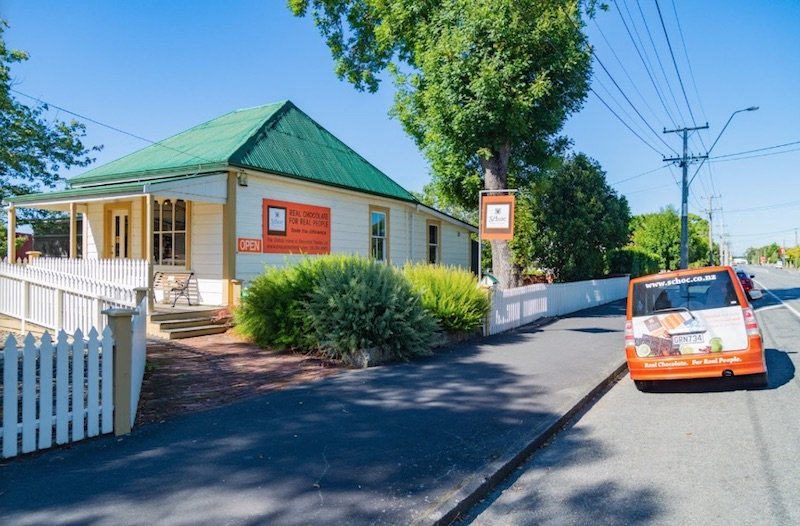 Image credit: Schoc Chocolate
The Best Chocolate Factories to Visit in New Zealand
No.1: Miann Chocolate Factory
Miann Chocolate Factory is a bean-to-bar chocolate factory in the Morningside Suburb of Auckland, NZ.
You can book a 2 hour long Chocolate Tasting session where you will taste 6 handmade chocolates, learn about their process from handpicking the cacao beans to pouring the chocolate moulds.
You'll finish with a chocolate dessert and take one of their chocolate bars home. Minimum 8 people. NZ $55 per person.
No.2: Wellington Chocolate Factory
The Wellington Chocolate Factory is open everyday.
Take a public tour on a Saturday from 11am to see their open plan chocolate factory, and enjoy chocolate tastings, plus a cup of single origin drinking chocolate!
Bookings required. 12 years +. NZ $16 per person.
They also run school holiday tours for kids aged 7 to 12.
No. 3: Schoc Chocolate, Greytown
Visit the super cute Greytown Schoc chocolate shop in the region of Wairarapa.
Visit in person and you can taste their delicious organic chocolate too.
No. 4: Patagonia Arrowtown
From humble beginnings as a small chocolate shop, the Patagonia cafe on Ramshaw Lane in the picturesque township of Arrowtown, now serves:
coffee
breakfasts
ice cream
cookies
desserts,
as well as their signature chocolates.
If you are looking for chocolate from New Zealand to take home, we hope this list will have given you lots of ideas for New Zealand souvenirs and gifts too.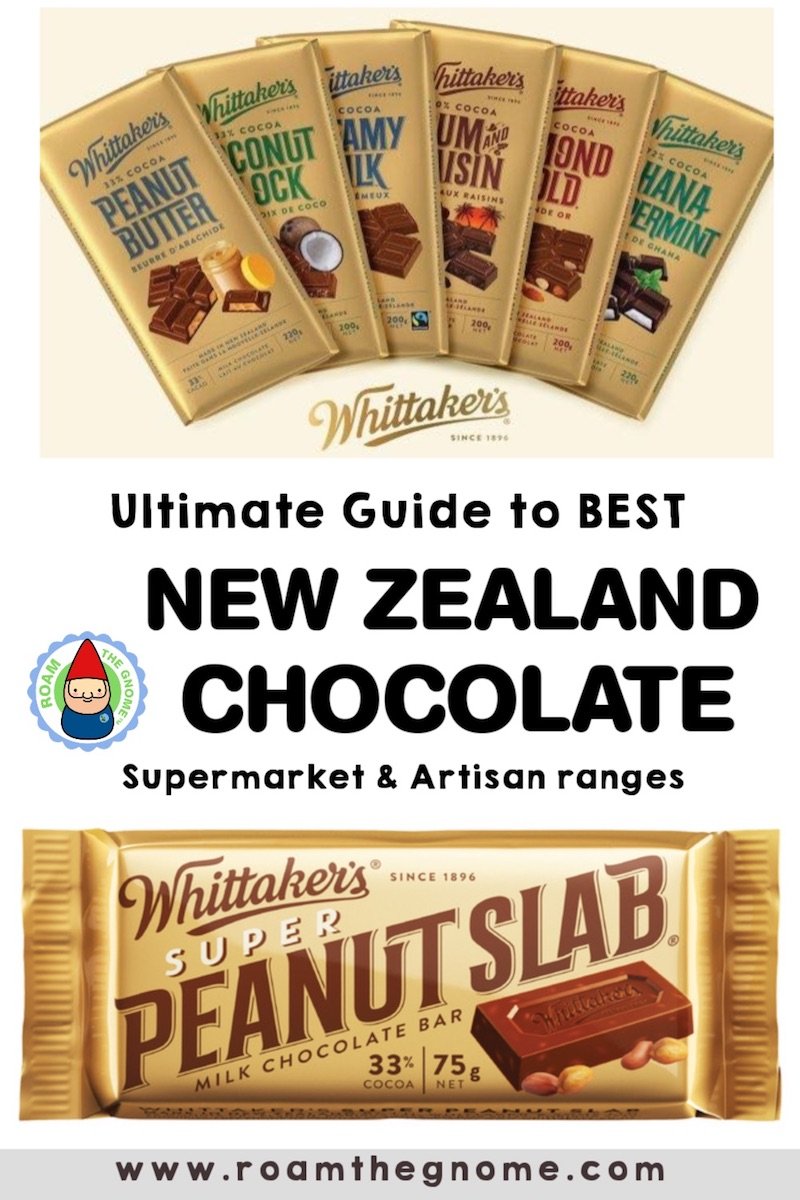 Looking for MORE Things to Do in New Zealand with Kids?
Taking a trip to New Zealand anytime soon? Bookmark these fun things to do in New Zealand with kids.