INSIDE: Everything you need to know unique things to do on the Gold Coast with kids.
Think Gold Coast, think Theme Parks?
Oh no!
There's SO MUCH MORE to the Gold Coast than that.
Here's our bucket list of the top 20 family friendly things to do on the Gold Coast with kids, including:
things to do in Gold Coast besides theme parks
the best Gold Coast attractions you've never heard of
things to do in Gold Coast on a budget
free family activities Gold Coast has to offer
Check below for all the fun details!
Disclosure: This article contains affiliate links. If you make a purchase after clicking on one of these links, we may receive a small commission at NO extra cost to you.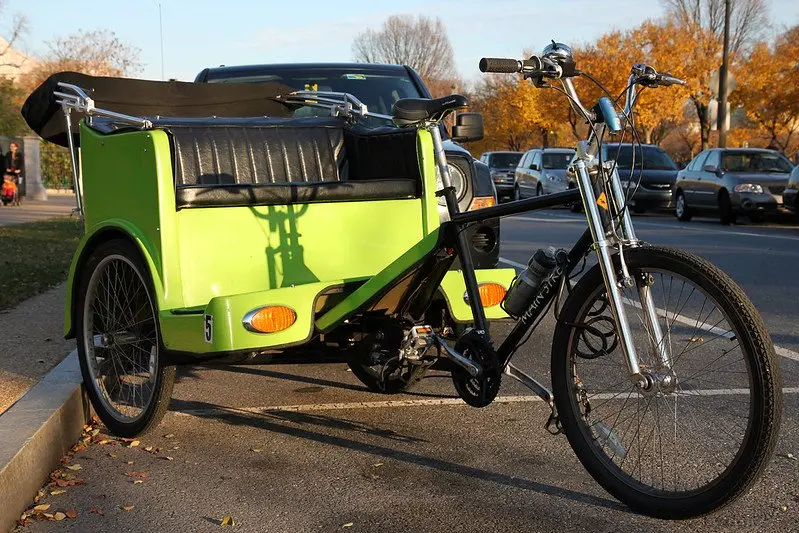 Image credit: Mr TinDC via Flickr CC BY-ND 2.0
Top 20 SUPER DOOPER FUN Family Friendly Things to Do on the Gold Coast
Correct at time of publication on Roam the Gnome. Please check with venue for updates. We apologise in advance if there have been any changes we are unaware of. All prices in AUD dollars, unless otherwise stated
No.1: Surfers Paradise Pedicab Ride
Take a ride in a Pedi-cab in Surfers Paradise.
Oh gosh, this is such a touristy gimmick.
But how fun it is to sit and enjoy the view while someone else peddles.
Especially when the ride is around the glorious touristy beachside town of Surfers Paradise on the Gold Coast.
There's lights, glitter, glam, neon, and a little bit of strange thrown in.
The kids will love it!
Address: Cnr Cavill Ave &, Surfers Paradise Blvd, Surfers Paradise QLD 4217. Find the pedicabs near the entrance to Hard Rock cafe Surfers Paradise.
---
RELATED: Big List of Fun Things to do on the Gold Coast with kids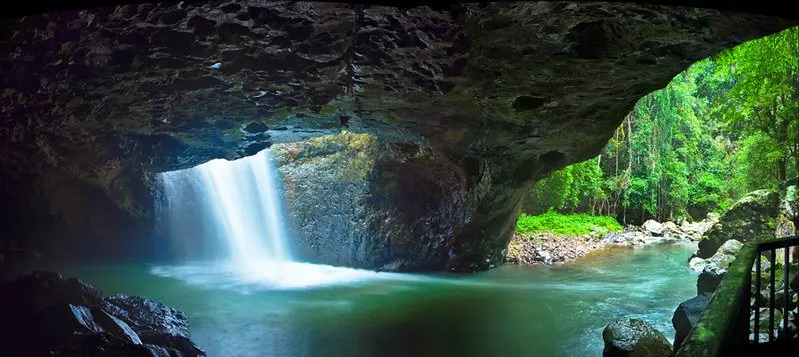 Image credit: Michael Lynch via Flickr CC BY-ND 2.0
No.2: Glow Worms Natural Arch Springbrook
Visit the Glow Worms at Natural Arch after sunset, via Nerang Murwillumbah Road.
There's plenty of free parking at the top of the walk, and the round trip down to Natural Arch waterfall is not arduous for kids or family members.
Allow an hour or 90 minutes for a return trip.
You can go any time of the day, as the glow worm cave is dark inside.
If you head to Natural Arch from Nerang, keep an eye out on the right hand side of the road for the entrance to the natural swimming hole at Springbrook National Park forest reserve.
(Directions here– it's just past Pocket Road, on the same side of the road).
Park and take a swim!
Address: Natural Bridge, Springbrook National Park, Bakers Rd, Natural Bridge QLD 4211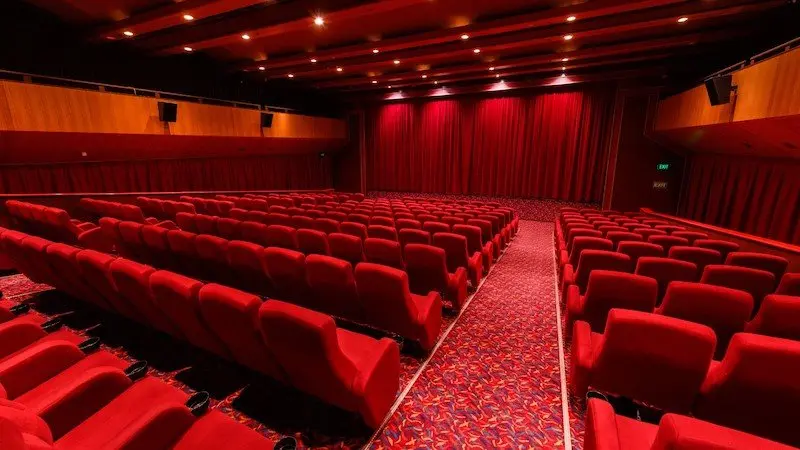 Image credit: HOTA Gold Coast
No.3: HOTA Home of the Arts
HOTA is the name for the Arts & Culture complex on the Gold Coast.
Formerly known as the Arts Centre, there's an art gallery, atmospheric movie theatres, a concert hall, a bar, and a delicious restaurant/cafe.
HOTA hosts:
musicals
artist in residence events
music events
art exhibitions
foreign films
Symphony Orchestra performances
cabaret shows
comedy
live shows for kids (Bluey!)
Party in the Park
the Gold Coast Film Festival
Bleach* and
theatre productions from around Australia and overseas.
Both indoor, and on the newly developed outdoor stage with seating under the starry sky.
They are a big support to local homegrown acts emerging in the space.
Take a look and see what's on.
Address: 135 Bundall Rd, Surfers Paradise QLD 4217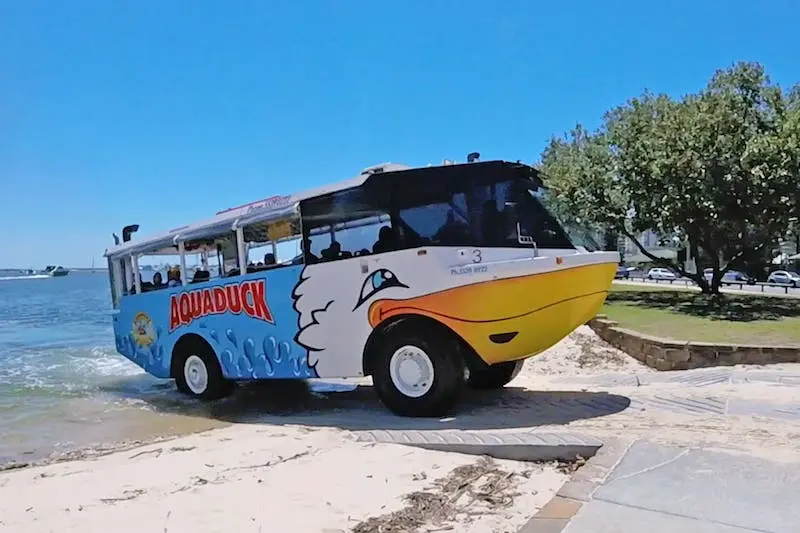 Image credit: Aquaduck Gold Coast
No.4: Ride the Aquaduck amphibious vehicle.
Travel through the streets before it turns into a boat and takes you on a tour of the town on water.
This Aqua Duck amphibious vehicle goes from land to sea, a one hour tour of the highlights of the Gold Coast, with laughs all the way.
The comedic tour narration is a highlight for kids AND adults!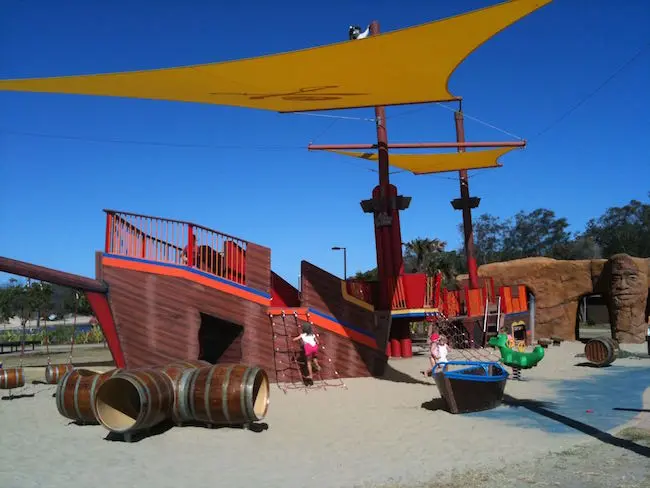 No.5: The Pirate Park Palm Beach Parklands.
Ahoy me hearties.
The Pirate Park at Palm Beach Parklands is one of the BEST, most creative playgrounds on the GC.
Take a peek inside here, to find all the fun things you can do with kids, both here and in the parklands themselves.
(There's good coffee)
Watch out for the slide though. That's one fast slope!
Address: 945 Gold Coast Hwy, Palm Beach QLD 4221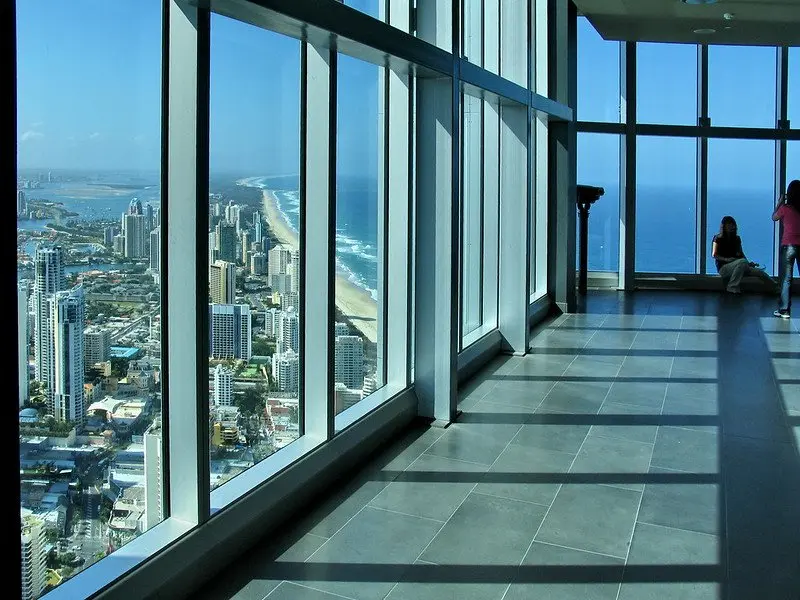 Image credit: Bertknot via Flickr CC BY-SA 2.0
No.6: QDeck at Skypoint Tower Surfers Paradise
Incredible 360 degree views of the Gold Coast skyline from inside the 77th floor of the Gold Coast's highest residential building, Skypoint Tower.
The Skypoint Observation deck has the best views of the city and hinterland.
Daredevils can also book a tour and join Australia's Highest external building climb!
Yes, you can climb on top of the region's most iconic residential tower, Q1, right up to the summit, 270 metres above the ground.
Fun Fact: The Q1 Building is taller than the Chrysler building in New York City, and is structurally the 25th tallest building in the world at 322.5 metres high!
Sadly, kids under 12 can't climb, so this is one for the teens.
Address: Level 77, q1 building/9 Hamilton Ave, Surfers Paradise QLD 4217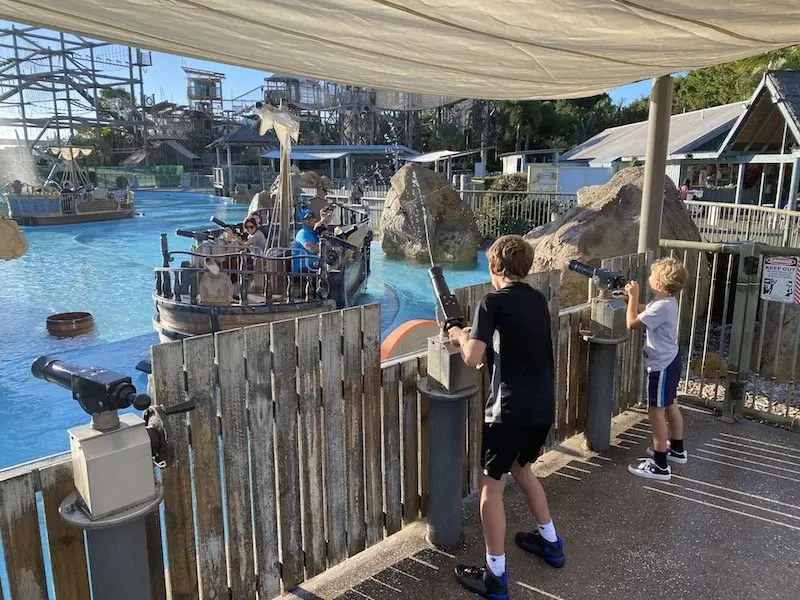 No.7: Seaworld
THIS theme park (unlike the others that were built on hardy land out in the sticks of the hinterland) is breezy and cool.
Don't miss Shark Bay to see sharks and giant manta rays gliding past.
Try and spy the Polar Bears, and enjoy a laugh with the jumping, hopping mad Penguins.
Castaway Bay Sea World
But the most fun is Castaway Bay!
This interactive adventure playground is the spot we can't escape!
The Battle Boats ride, with over eighty water cannons, is as much fun off it, as it is on.
Look out – there's no staying dry if there's kids about!
Climb through the five levels of the Sky Fortress through nets, tunnels, down slides, and up and down platforms. I guarantee you will lose your kids, who will quickly leave you behind as you navigate and pull adult sized arms and gangly legs through tiny spaces. A huge awkward laugh-a-minute experience for the whole family.
Bring your swimmers, towels and a change of clothes and finish a day at Seaworld at the triple splashpad waterpark area.
Seaworld is our family's favourite theme park on the Goldie.
Check latest prices: 3 day pass discount tickets for Seaworld, Movieworld and Wet N Wild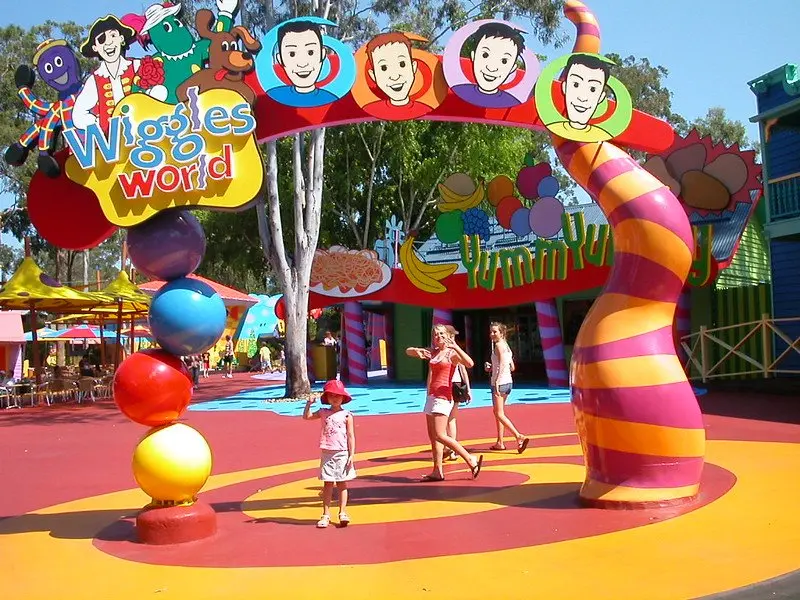 Image credit: Sherry Kang via Flickr CC BY-2.0
No.8: Dreamworld Gold Coast
The perennial favourite theme park of all who visit the Gold Coast.
Australia's biggest theme park has 7 lands with attractions, rides, and fun activities.
No.1: Main Street
Australia's knock off of Disneyland Main Street, this is the spot to catch the Dreamworld Express train, ride Mick Doonan's MotoCoaster, or the Sky Voyager, the flying experience (like Soaring at Disney)
No.2: Corroboree
The everlasting favourite, the Vintage Car adventure where you can drive your very own vintage car is here.
It's also the place to see Australian native animals, like bilby's, squirrel gliders, wombats, dingoes, and kangaroos, and cuddle a koala.
There's plenty of Indigenous Australian culture to learn here too, with shows on stage, films, weapons demonstrations, yarning circle, traditional music and fire making.
No.3: ABC Kids World & Wiggles World
The best part of Dreamworld for the little kids!
Banana's in Pyjama's fun maze
Giggle and Hoot Pirate ship
Play School Art Room
Big Red Car ride
Big Red boat ride
Dorothy's Tea Cup ride
ABC Kids World Fun Spot
Play School wheel with your fave Play School characters.
No.4: Dreamworks Experience
THIS area is Dreamworld's newest and most fun area for older kids and teens.
There's family friendly coasters, bumper cars, Dronkey flyers, a Puss in Boots Sword Swing, and a MAD jungle jam with air connons, foam fountains and lookout towers.
No.5: Gold Rush Country
The scary part of Dreamworld – with BuzzSaw and Giant Drop!
Not for the faint hearted.
No.6: Ocean Parade
MORE fun for older kids – the Claw, Shockwave, Tail Spin and Hot wheels rollercoasters will have you leaving your stomach in your mouth!
No.7: Tiger Island
The only place you can meet tigers on the Gold Coast.
check it out.
For overseas visitors, ABC Kids World and Wiggles World will be much loved by children under 7.
Whitewater World Gold Coast
Whitewater World is Dreamworld's very own waterpark – separate entry fees apply.
Download a Dreamworld Map PDF here.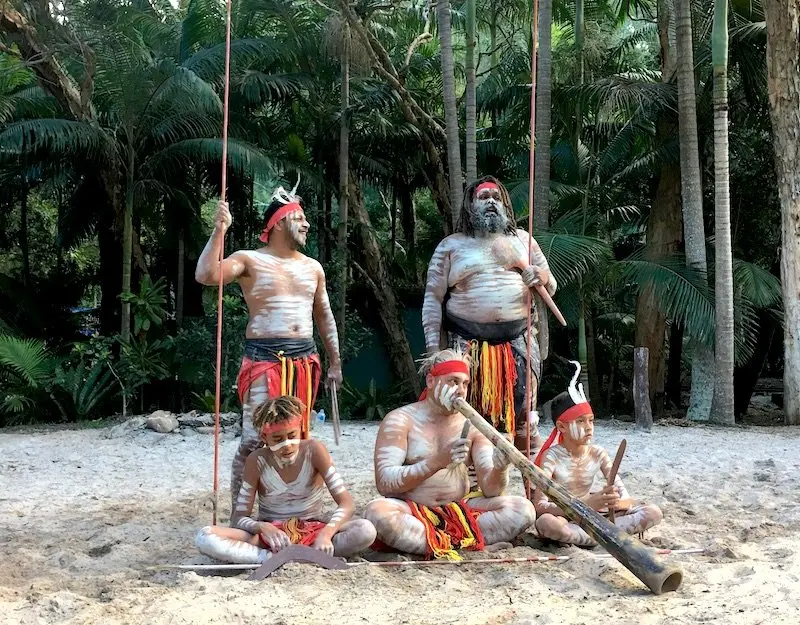 No.9: Currumbin Sanctuary Gold Coast
Currumbin Sanctuary is a top day out for families with kids under 12.
meet all the animals, including kangaroos you can pat
see Lemurs running around like crazy
head to the up-close-and-personal bird show
check out the new water splash pad and Currumbin wildlife sanctuary adventure playground for kids
visit the animal hospital and see all the good work they do in animal care and wildlife conservation
ride the train at the end of the day to carry weary kids all the way home, tra la la la la.
TreeTop Challenge
Big kids will LOVE the TreeTop adventure challenge, that allows you to zipline OVER the crocodile enclosure! (extra charge)
Read our guide to the 17 best things to do at Currumbin Bird Sanctuary.
Open daily, 9am to 5pm.
Address: 28 Tomewin St, Currumbin QLD 4223
Currumbin Surf Life Saving Club
And afterwards, take a walk around the corner to Elephant Rock Cafe, or Currumbin Surf Club for a drink and a snack.
The Currumbin Beach Vikings Surf Life Saving Club is PERCHED right on the edge of the sea.
You can't get any closer.
It's the perfect whale watching spot from July to October!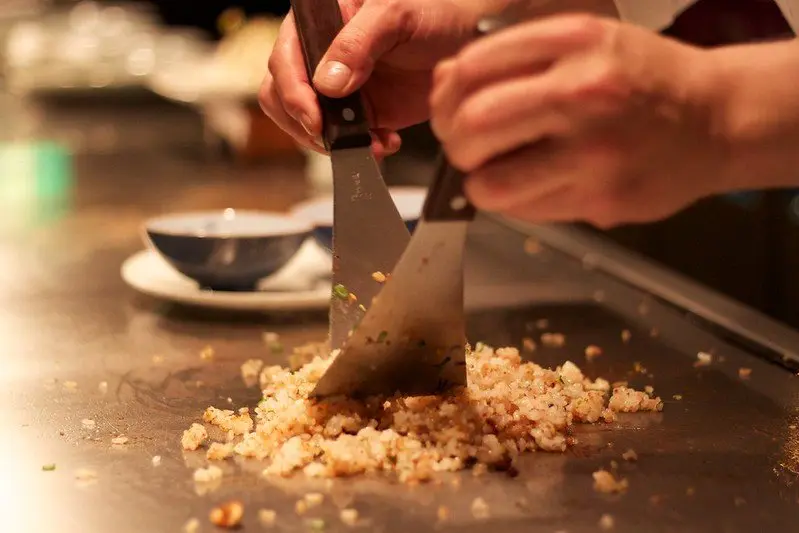 Image credit: Jit Bag via Flickr CC BY-2.0
No.10: Misono Japanese Steakhouse Marriott Surfers Paradise
Misono Japanese Restaurant at the Marriot Surfers Paradise is not just a restaurant.
It's a sight to see and an experience to remember, and is the largest teppanyaki restaurant in Australia.
Kids will be mesmerised by the circus-like skills of the chefs and egg omelette flying through the air.
If they are lucky, the kids might even be asked to open their mouths to catch the deliciously cooked omelette straight from the pan!
Check out the Misono menu here.
Hot tip: Upgrade to Misono's famous Hibachi Chicken Fried Rice!
Open Friday to Sunday from 5:30 p.m. Bookings are essential by phoning 07 5592 9770
Address: Surfers Paradise Marriott Hotel, Level 3, 158 Ferny Avenue,Surfers Paradise · Gold Coast,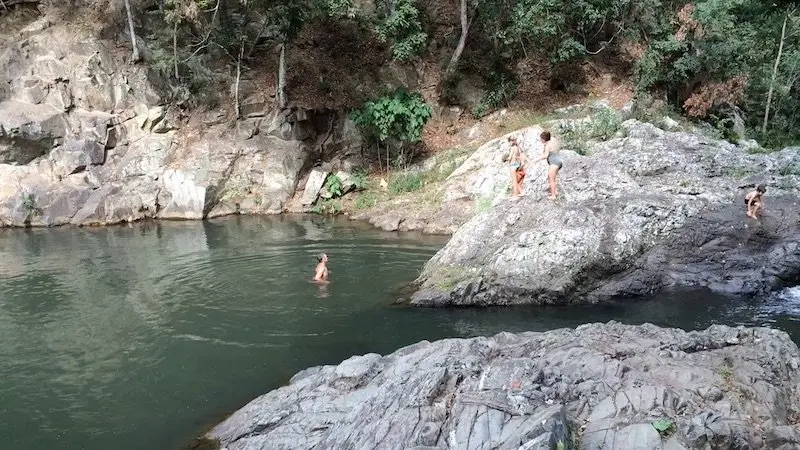 No.11: Currumbin Rock Pools Gold Coast
Enjoy the drive into the GC hinterland, a big change from the bright lights of the city, and take a dip at the Currumbin Rock Pools.
Entry is free, and if you go early, you'll beat the crowds.
It can be icy COLD, so bring a fluffy towel to warm up.
Address: Currumbin Creek Road, Currumbin Valley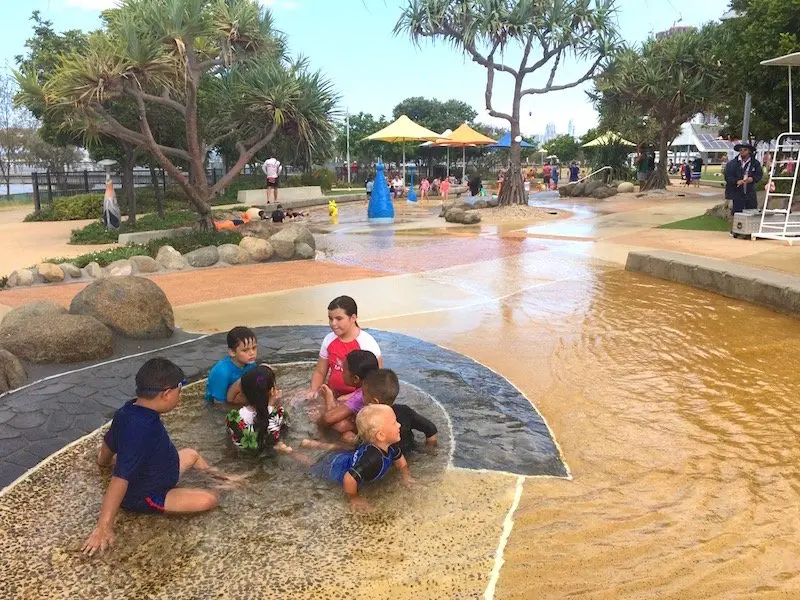 No.12: The Southport Rockpools and Broadwater Parklands
The Southport Rockpools, the playgrounds and the swimming enclosure at the Broadwater Parklands are definitely worth a day of your time.
This place, with views across to Seaworld, is one of the best free things you can do on the Gold Coast with kids.
A little to the left, the Southport Aquatic Centre, is another popular spot with local families.
Join the fun.
Address: Southport Broadwater Parklands, Marine Parade, Southport QLD 4215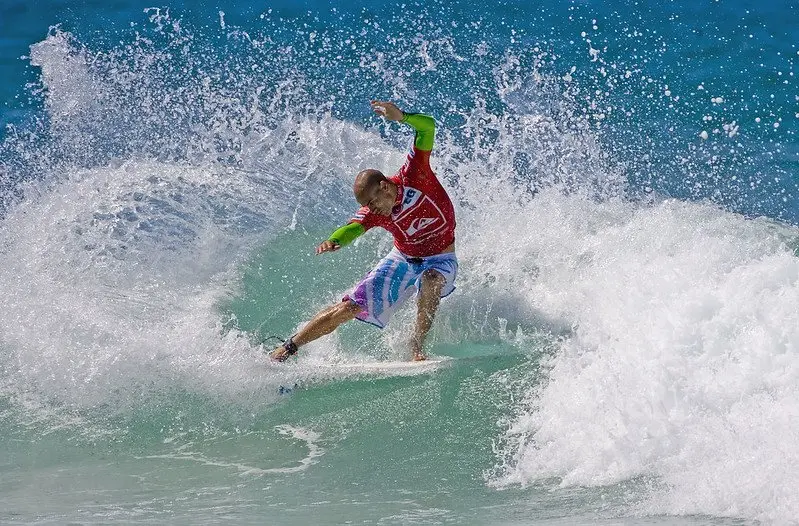 Image credit: SurfGlassy via Flickr CC BY-SA 2.0
No.13: Surf World Museum Currumbin
If you've got a budding Mick Fanning, Kelly Slater or Steph Gilmore in your family, head to the Surf World Museum in Currumbin (opposite Currumbin Bird Sanctuary)
Full of fascinating exhibits and extensive displays of surfing memorabilia, you'll see things including:
surfboards
surf artwork
surf movie posters and
historic photos
Any wax head will be in surfing heaven.
Address: 35 Tomewin St, Currumbin.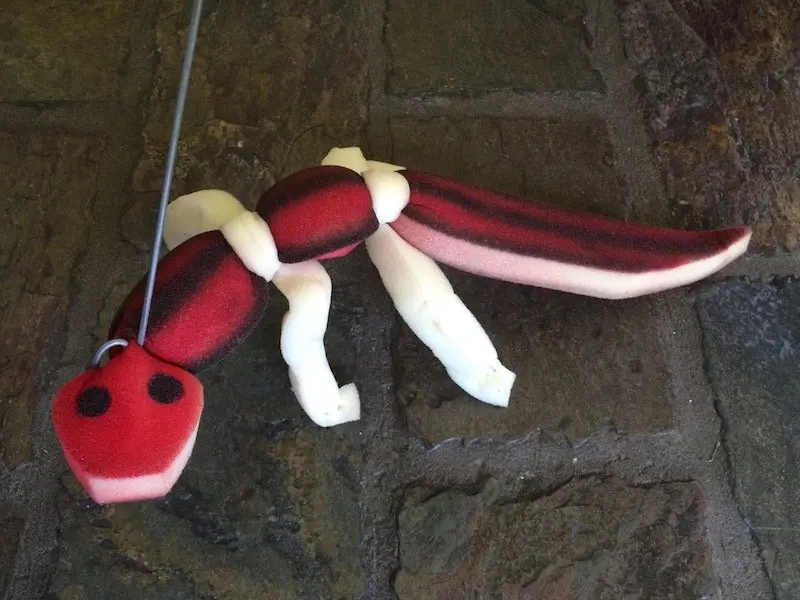 No.14: Surfers Paradise Markets Gold Coast
Best of the beach markets at the moment for Gold Coast souvenirs and cute stuff.
My kids love the 'walking goannas' made of foam.
They make a super fun souvenir for the kids to remember their trip. Look for the lady who makes them by hand.
They are one of a kind, and a unique souvenir from a Gold Coast family holiday!
Search the Surfers Paradise craft market stalls to find these awesome gifts and souvenirs too:
A 3D model of your hand in coloured candle wax from Wax Hands Surfers Paradise
Wearable art, silk scarves, and mandalas from Heavenly Earth art
Your name on a piece of rice, hung on a necklace by Name on Rice
Caricature drawing of your family by Rodolfo
Build your shell collection with beautiful sea treasures from She Sells Shells
Address: Surfers Paradise Beachfront Markets, The Esplanade, Surfers Paradise, QLD, Australia
The twilight markets located on the Esplanade at the beach end of Cavill Mall
Markets operate all year round
Every Friday and Saturday from 4pm to 9pm
Hot tip: Carrara markets is another fun family market, especially for kids. There's lots to do.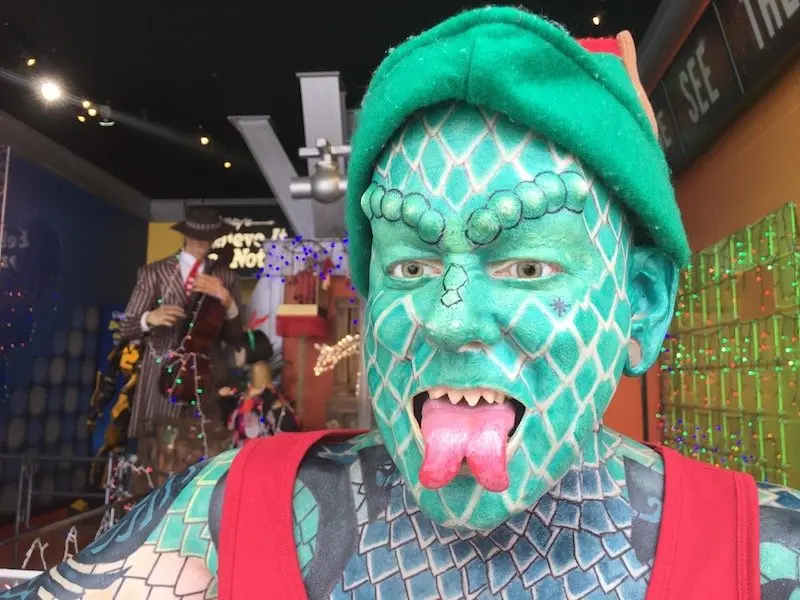 No.15: Ripley's Believe it or Not!
Have a giggle and be in awe at Ripley's Believe it or NOT! Surfers Paradise.
It's a walk through the weird and wonderful, with strange and kooky displays from around the world.
Here's a guide to the best 15 things to do at Ripleys Surfers Paradise.
Ripleys address: Cavill Ave, Surfers Paradise QLD 4217

No.16: Infinity Surfers Paradise
Then take a walk through Infinity Gold Coast.
Infinity is a funhouse style attraction full of black lights, colourful neon, illusion-based special effects, & music.
It's a futuristic maze, and you never know which way is up, or down.
Both of these places are unashamedly tourist attractions but FUN!
Infinity address: Shop 31 Chevron Renaissance Shopping Centre, 3240 Surfers Paradise Blvd, Surfers Paradise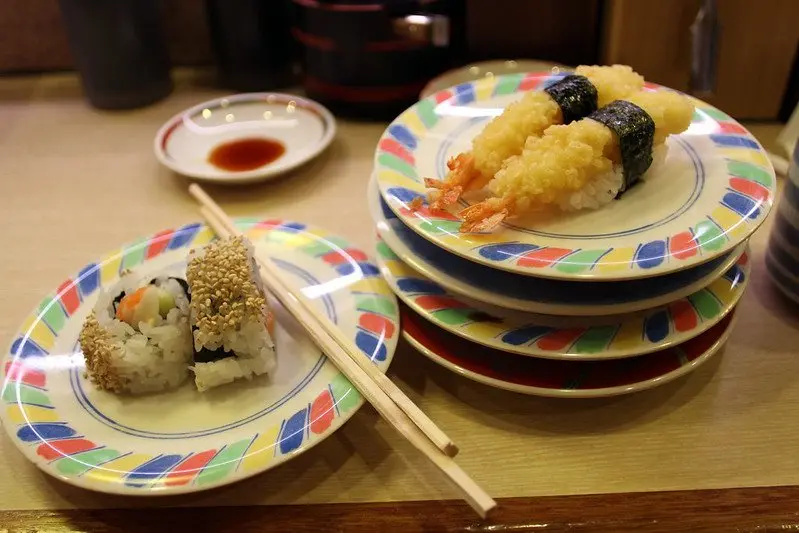 Image credit: Bex Walton via Flickr CC BY-2.0
No.17: Sushi Train Gold Coast
If you've never taken the kids to a Sushi Train restaurant before, then take them while you are here.
There's so many branches and spin-off's, it's a bit of a 'choose your own adventure' when deciding on which one to visit.
We recommend Sushi Train Miami One.
They have sushi, sashimi, and vegetarian options.
Their menu has a whole bunch of hot Japanese dishes including curry, edamame beans, rice bowls, salads, ramen, soba noodles, miso soup, rice, and tempura udon.
There's a kids meal served on a train platter, including a drink, jelly, sushi rolls, spring rolls, and chicken karaage.
Check out their dessert menu too.
There's no sushi quite like sushi that arrives on a toy train to your table!
Open 11am to 9pm daily (Sunday closes 8.30pm)
Address: Shop 6&7, Miami One Shopping Centre, 1930 Gold Coast Hwy, Miami QLD 4220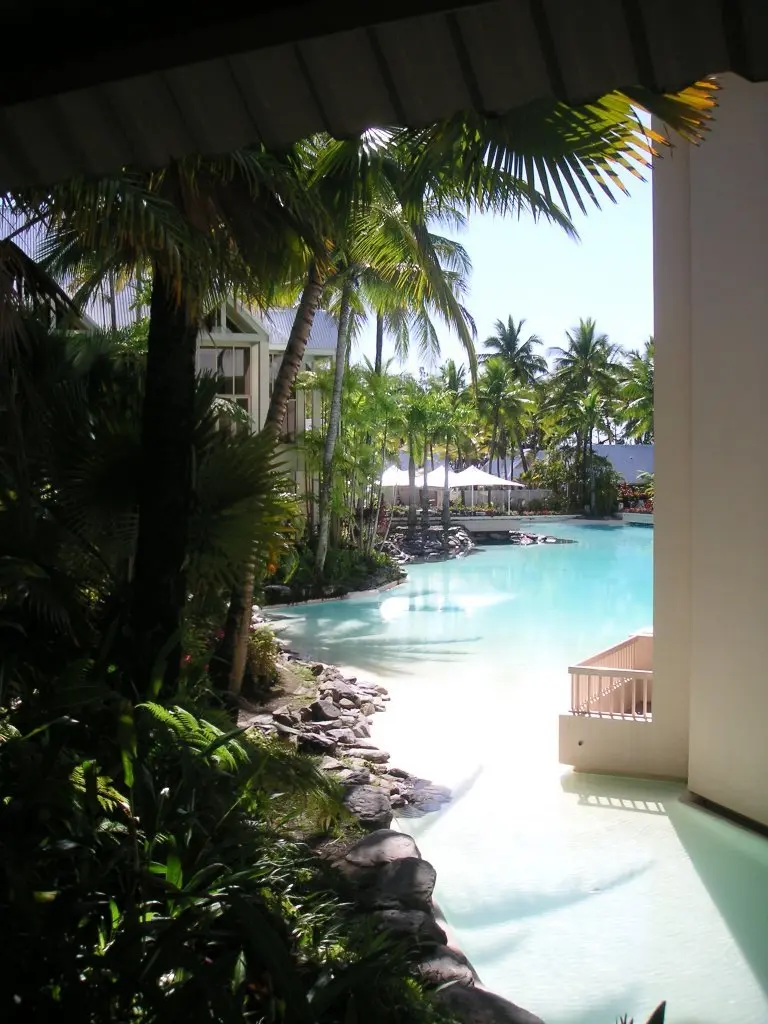 No.18: Sheraton Mirage High Tea
Take your teenage daughters to high tea at one of the Gold Coast's most beautiful and exclusive hotels.
High Tea at Pearls Bar includes barista made tea or coffee, or for a little extra, a glass of sparkling.
Available 11am to 4pm daily
After you've eaten all the goodies, and soaked in the view, pop across the road for a look around the extravagantly indulgent Marina Mirage, THE shopping centre for those with cash to spare!
(For an affordable indulgence, pop in to my favourite stationery shop Kikki K while you are there!)
Address: 71 Sea World Drive, Main Beach, Gold Coast, Queensland, 4217, Australia
Telephone 07 5577 0004 to book.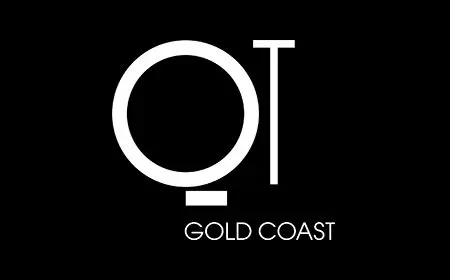 No.19: QT Hotel on the Gold Coast.
This hotel is seriously "cutie"!
Bright colours, Palm Spring mid century aesthetic, coastal views, cute as design, and fun bubbly atmosphere.
Head to QT Gold Coast for breakfast at Bazaar, a buffet like you've never met before.
Think global flavours and street food delights from Asia, the Middle East, and Latin America.
You don't need to stay to visit, so pop in for a munch.
Address: 7 Staghorn Ave, Surfers Paradise QLD 4217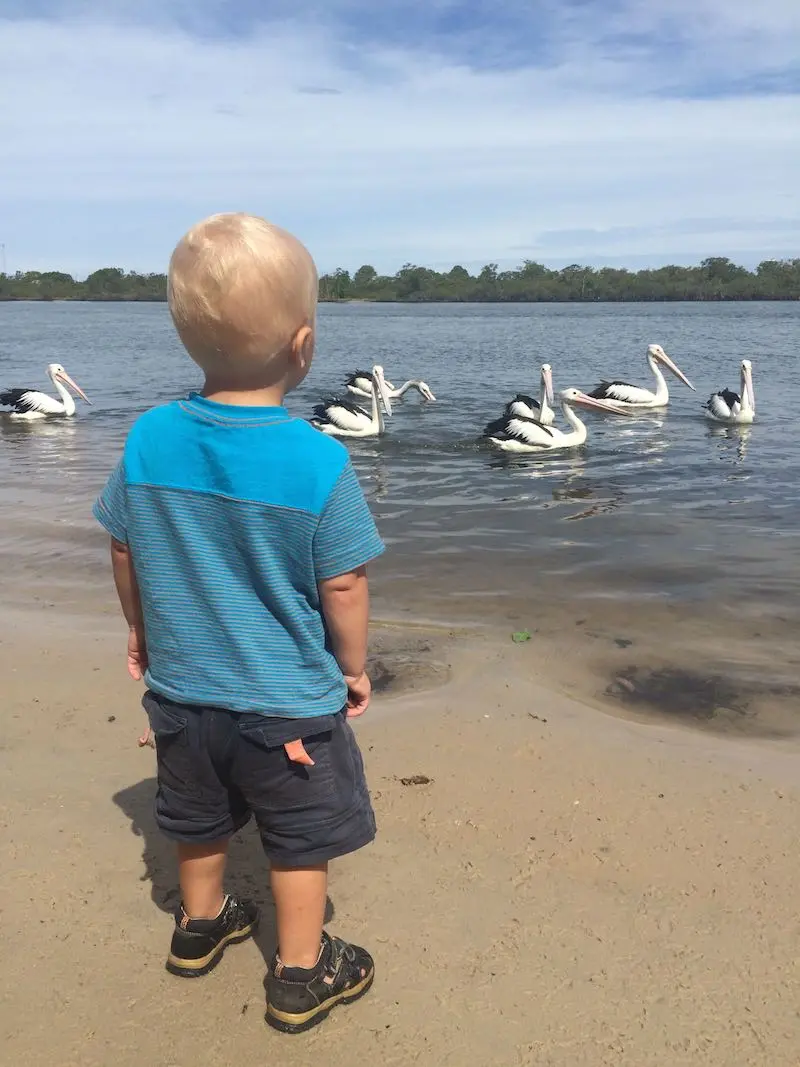 No.20: Pelican Feeding Gold Coast
There's not one but TWO places to feed pelicans on the Gold Coast:
one in Labrador and
one in Tweed.
Head to Charis Seafoods to watch the fishmonger feed these majestic birds after lunch.
Or take some fish scraps to Kennedy Drive, and meet these creatures in a little more low key way.
Find all the details for both experiences here.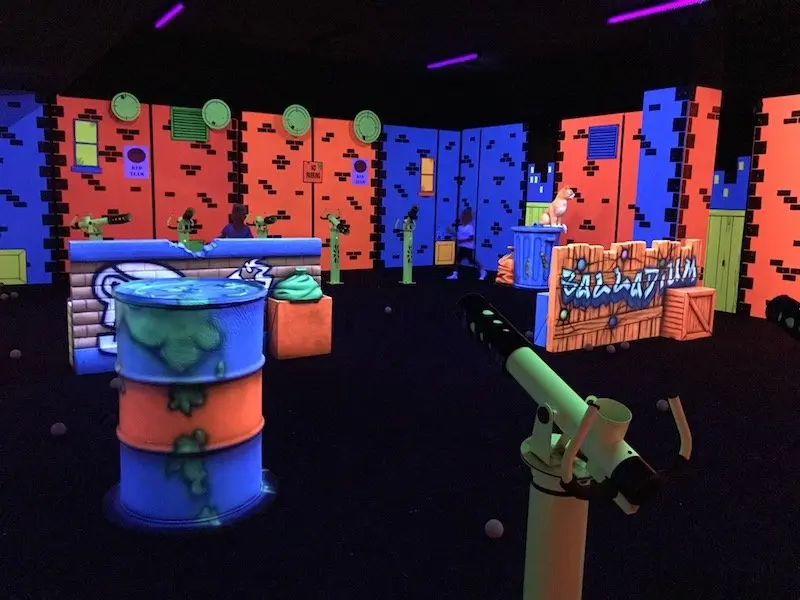 Looking for MORE Things to do at the Gold Coast with kids?
Click the blue links below for more Gold Coast tips