INSIDE: The Ultimate Bali Shopping Prices Guide 2020 (NEW- Includes places for best shopping in Bali too)
Should you pay:
100,000 RP for a Fake Designer-brand hat?
300,000 RP for a Fake Designer-brand Mimco Bag?
70,000 RP for a pair of Fake Oakley Sunglasses?
Yes, or NO?
Don't get ripped off.
Avoid the scam of paying TOO MUCH rupiah with our 2020 BALI SHOPPING PRICE GUIDE.
Get to know the basics with this comprehensive list below.
Disclosure: This article contains affiliate links. If you make a purchase after clicking on one of these links, we may receive a small commission at NO extra cost to you.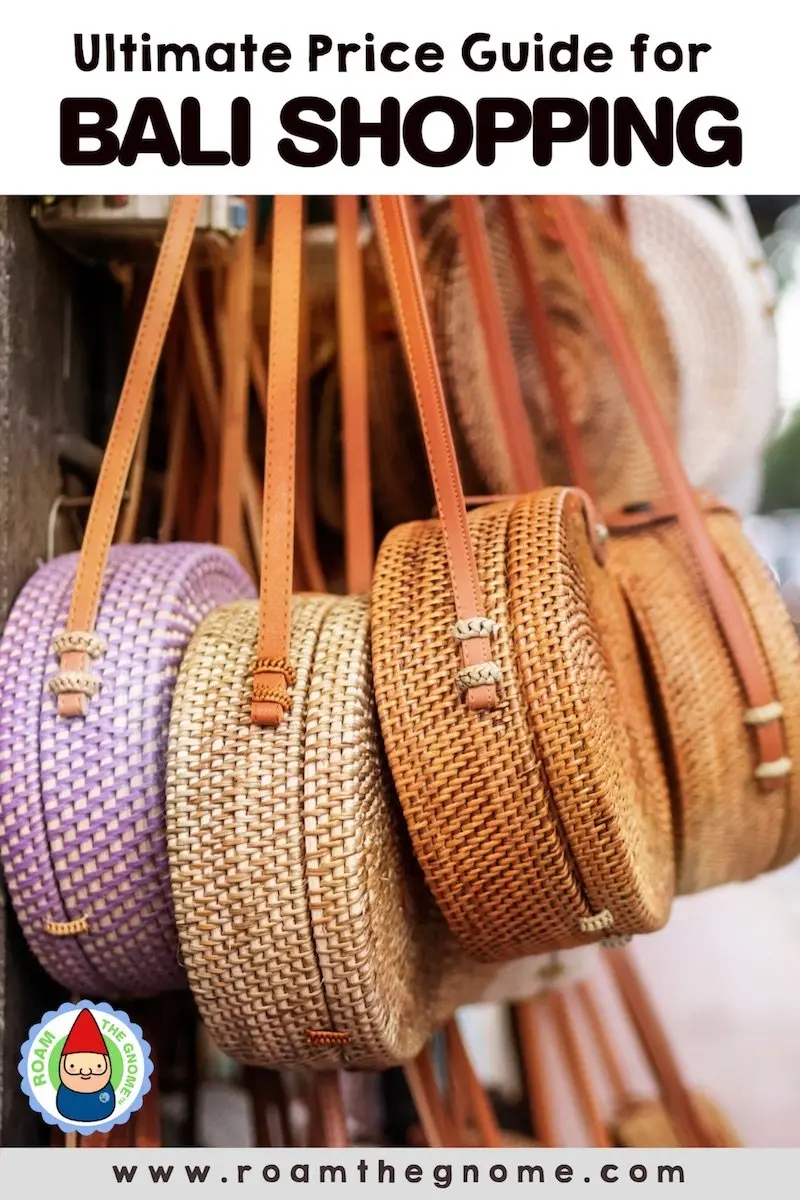 Bali Shopping Prices Guide 2020
Correct at time of publication on Roam the Gnome. Updated for 2020 with a few small increases. We apologise in advance if there have been any changes we are unaware of. All prices in AUD dollars, unless otherwise stated
This Bali Shopping Price Guide 2020 will give you an idea of the going-rate for purchases made in a Bali market.
NOT in a Balinese shopping mall such as Centro, Discovery Mall or Beachwalk, or any of the fixed-price boutiques.
If in doubt when wanting to know shopping prices in Bali, and we don't list what you are looking for, use our tried-and-true tactic for gauging the going price of a Bali market product you are coveting.
This tip will save you money, and tears.
Plus, we've updated the guide to list the best places to go shopping in Bali for both market style bargains AND luxury homewares shopping in Bali too.
The first section is a guide for the bargain shoppers in Bali.
The second part is a guide on where to shop in Bali.
Keep reading to find the list of the best homewares stores in Bali, and places to enjoy massages, and other Bali self care treats.
Plus, you'll get a feel for what is famous in Bali for shopping.
Take a look below for details.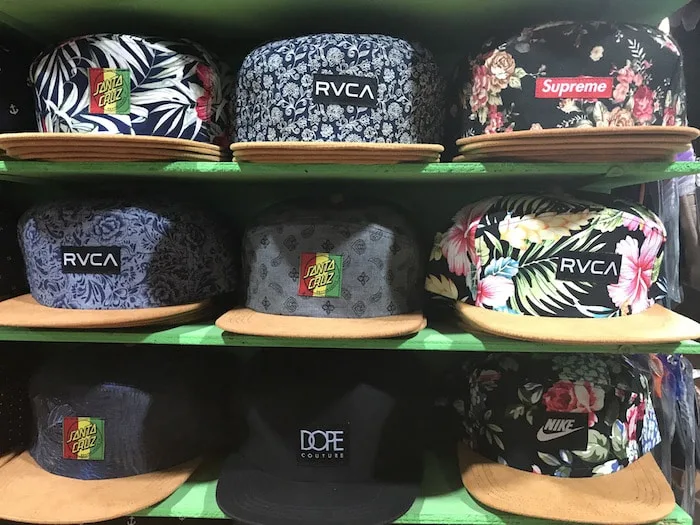 SHOPPING IN BALI PRICES
Last trip, I paid 100,000 for a pair of fake leather slip-on flats to wear to Waterbom Waterpark in Bali.
That was the worst purchase ever.
Crap shoes and super uncomfortable on my size 8 feet, plus I paid way too much.
Ended up giving the brand new shoes to our local op shop when I got home, hoping someone else might have better luck.
With this Bali price guide, I could have saved myself the misery of wasted money.
How much should I pay for things in Bali?
Our Bali Shopping Price Guide for 2020 is a comprehensive list of Bali prices you should be paying at markets and street stalls.
It's not perfect, but a rough outline to give you the groundwork for bartering and making sure you don't get ripped off.
Check out all the categories below.
If you don't find what you are looking for, leave a comment and I'll get back to you with more info.
READ MORE: Take a Bali's Best Instagram Spots Day Tour with your own photographer!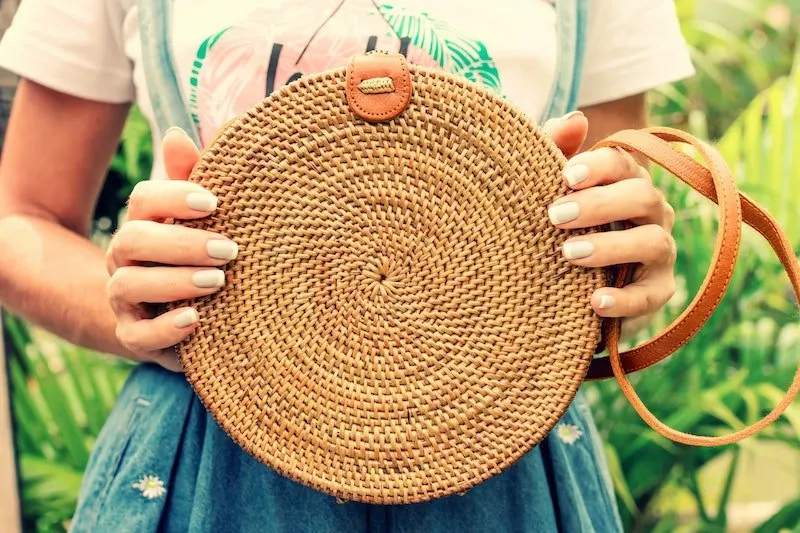 Image credit: Artem Beliaikin via Pexels PD
SHOPPING AT BALI FIXED PRICE SHOPS & BALI MARKETS
Hot tip: If you do not want to haggle, you can visit one of the many Bali Fixed Price shops in Kuta, Legian, and surrounds.
Look out for a sign out front of the shop, or price tags on items inside.
Your hotel concierge may be able to help you find the best fixed priced shops in Bali too.
(I'll be back shortly to add a list of our favourites)
In the meantime, search below for a guideline of what you should pay in Bali at markets and shops around the island.
Hot Tip: Book your own PRIVATE DRIVER who will help you shop your way around Bali & wait at every stop!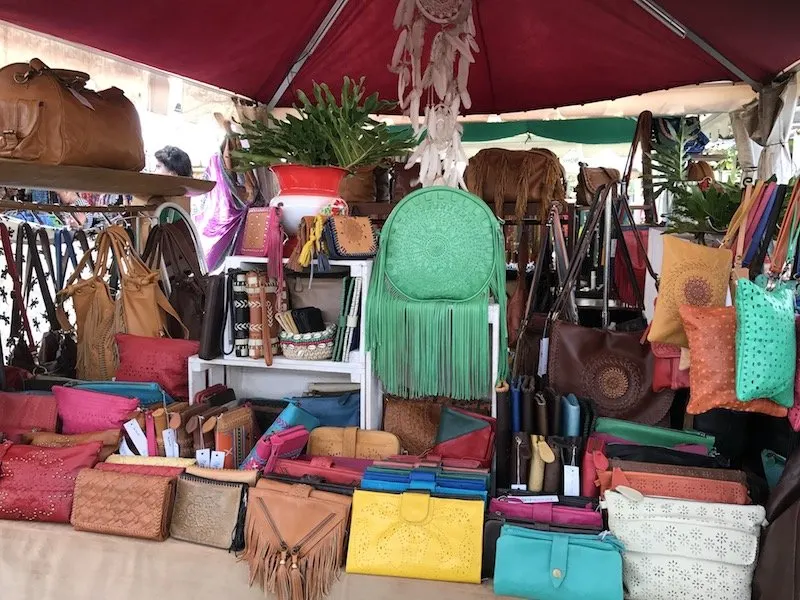 No.1: BALI HANDBAGS
Leather Handbags in Bali and purses
Looking to buy leather handbags in Bali?
Small handbags, no brand name – 100,000 – 150,000
Large handbags, no brand name – 150,000 – 200,000
Ladies purse, no name brand – 30'000 – 50'000
Rattan round handbags – TBC
Unique, gorgeous hand-made style leather purses – check out the market in Seminyak for the ones pictured above. More expensive than normal, around 400,000 – 500,000 RP but don't quote me on that as silly me didn't write it down.
(If you head there, and spot the leather purses above, I'd love an update on current prices. Please email me at [email protected] with your hot tips!)
If you want to order custom made leather bags in Bali, or visit a leather handbag shop in Bali, head to Big Bear Leather at the end of Jl.poppies lane 1 (other end of beach)
Leather handbags and purses are some of the best buys in Bali, without a doubt.
BOOK NOW: Go Shopping in Seminyak on this Tour, plus enjoy brunch and a trip to Potato Head Beach Club!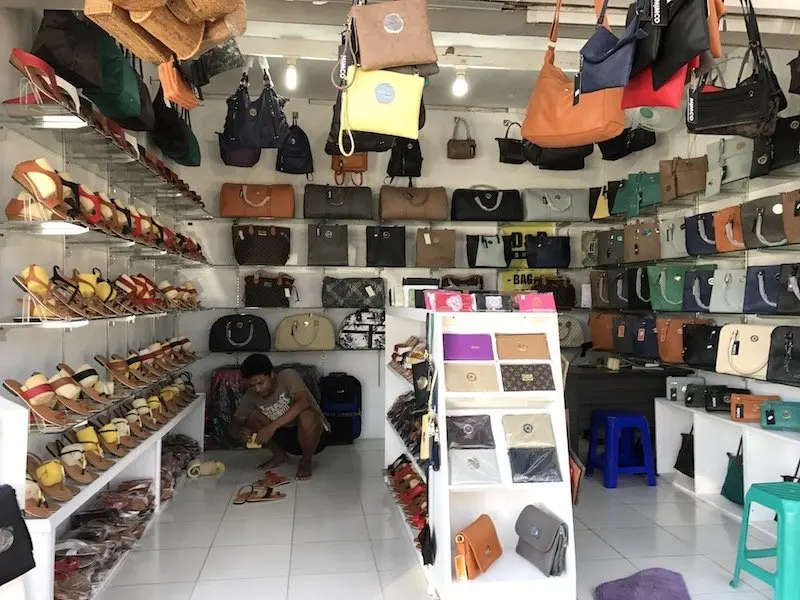 Mimco Bags in Bali
Fake designer bags in Bali are a big thing. If you're wondering what to buy in Bali, this could be it!
Mimco shoulder bags in Bali can be purchased in bulk for a cheaper price, for example, it's possible to buy four small Mimco tote bags in Bali for 100,000k each.
Mimco pouches can be found in lots of Kuta shops. Prepare to pay 50,000 or so.
For other brands, these prices in Bali are pretty standard.
Small fake designer-brand handbag – 150,000 – 200,000
Large fake designer-brand handbag – 200,000 – 350,000 eg Mimco handbags
Ladies purse, fake designer-brand – 50,000 – 100,000 (For example, the ever-popular Mimco bags in Bali)
Try the Monica fixed price shop in Bali to find a wide range of Mimco bags, or the fixed price stores in Ubud for fake Louis Vuitton bags.
Also,
Miss Debbie's in Garlic Lane
Bali Kmart
Sabrina Collection (handbags and shoes) Off Garlic Lane No.11, behind Legend Bar.
Exit Leather Fashion jl.drupadi No.6 , seminyak
Mimco Backpacks
Bali Ganic
100% Genuine Fake Shop Fixed Price store at Jl. Legian number 375 Kuta Badung Bali (between Jalan Melasti and Jalan Padma)
Hot tip: Ask for 'mirror quality'.
This is the term Balinese shopkeepers use to call the products that are most similar in nature to the original items.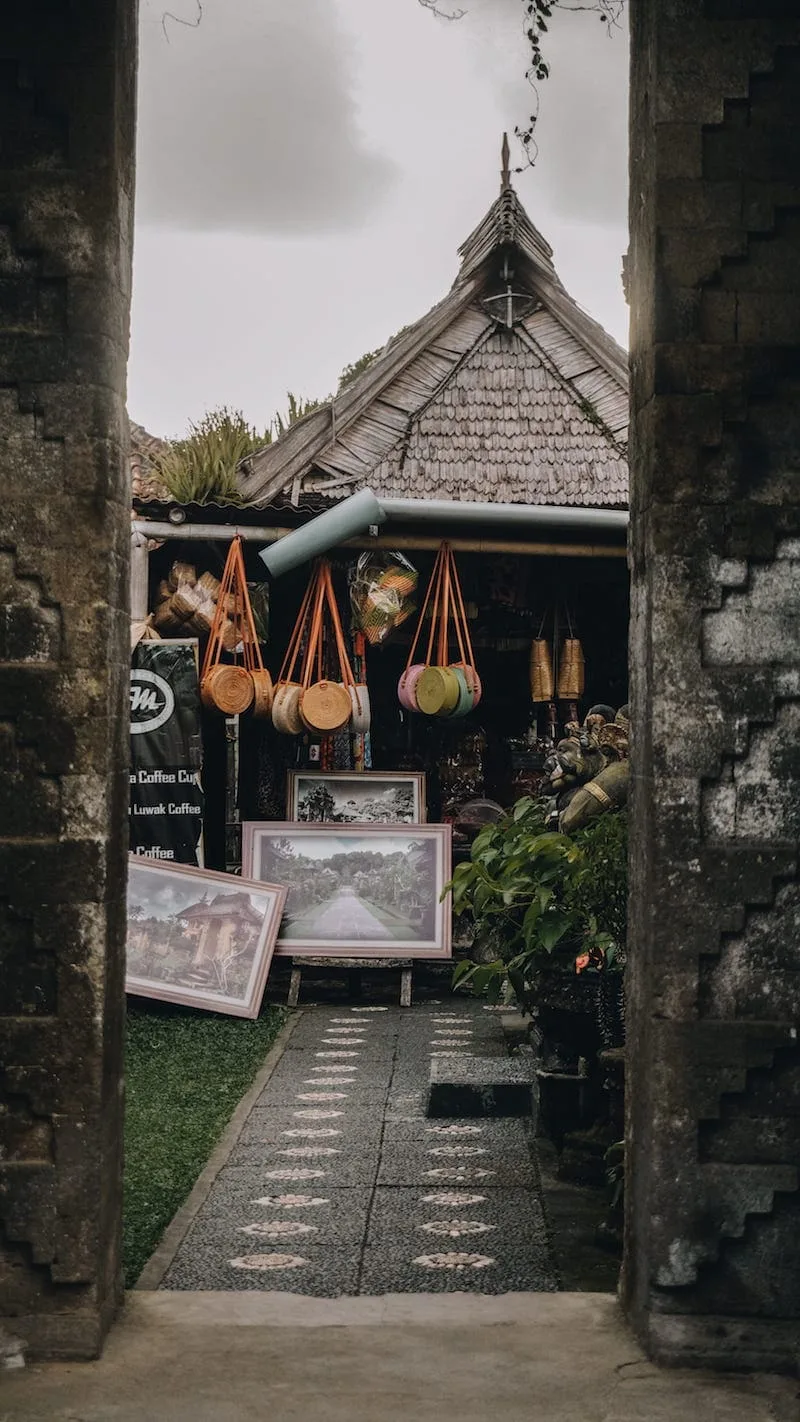 Roundies – The Popular Round Rattan Bags
Large size natural roundie bag 100,000 – 150,000
White, or coloured rattan roundies – 150,000 – 200,000
Regulars tip: Spray these with Bushmans Bug Spray and put them in a plastic bag before you pack them. Customs officers do sometimes take these upon entry into your home country, but this trick seems to help lower the chances.
Try the Dianne Shop in Kuta or Garlic Lane.
Unagi Handicrafts also sell a huge range of round rattan bags, and woven baskets etc.
Want to visit a bunch of cool Balinese shops without needing to plan it all out?
Book this hassle-free shuttle tour
for a day of cheap shopping in Bali.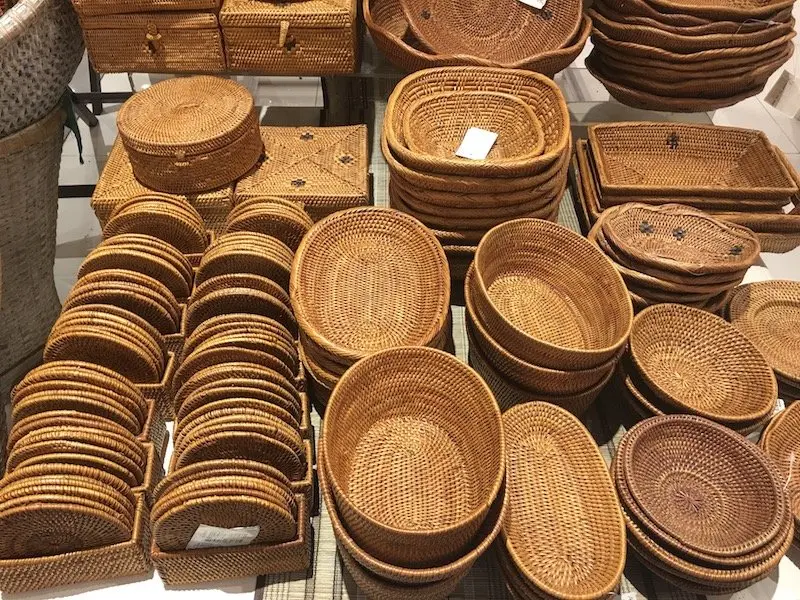 No.2: BALI HOMEWARES
Balinese tableware
Rattan dishes – TBC
Rattan coaster sets of 4 or 6 – from 150,000
Set of Jute coasters –
Rattan placemats and bowls – 80,000 – 110,000 each
Rattan trays – 120,000
Try Matahari's, Geneva, Unagi handicrafts, and Ubud markets.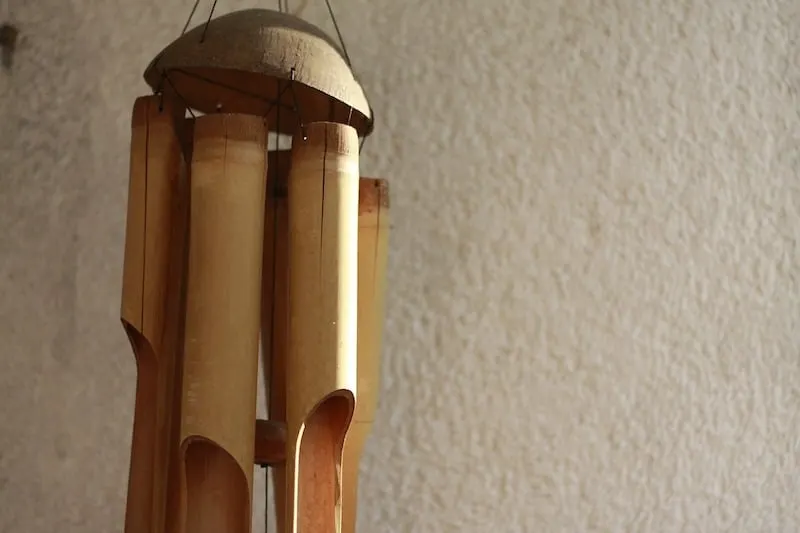 Miscellaneous Bali Decor
There are plenty of Bali home decor options that you can bring home in your hand luggage, and checked luggage to help you recreate a little bit of Bali style (and holiday feels) in your own home.
Here's some ideas.
Elegant handheld fans, medium size 15,000 – 20,000
Bamboo wind chimes (small) 25,000 – 30,000
Bamboo wind chimes (large) 50,000 – 60,000
Wooden Carvings, names or welcome signs – 150,000 – 200,000
Umbrellas – 50,000 – 100,000
Mini surfboard decorations/ornaments to hang on the wall – Small 25,000 -35,000; Large 40,000 – 50,000
Kalani (feather/shell necklace on stand) – TBC
Hanging lamps made from seashells (shell chandeliers) – TBC
Wooden bead chandeliers – 30cm tall 400,000 – 450,000; approx, 40 cm tall – 450,000 – 500,00; 50cm tall – 500,000 – 600,000
Round pearl shell hanging light – 200,000 – 300,000
Try APA Kabar art shop or Ketut art shop in Garlic lane.
Krishna shop in Denpasar, and Geneva handicrafts stock all these kinds of things.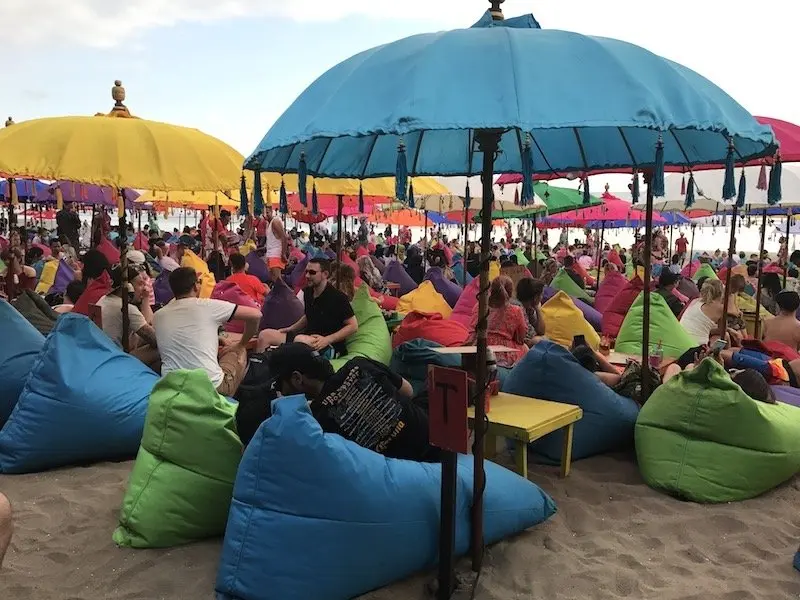 Bali Umbrellas and Beanbags
Looking for Balinese umbrellas and beanbags similar to the ones found in the beach bars in Bali, such as La Plancha?
Head to Seminyak and wander the streets around Seacircus on JL Kayu Jati, between Seacircus and Seminyak village.
Ubud Art market is another place to look for a 3 tier Balinese umbrella.
Book a driver for the day and check out the shops along Sunset road to visit all the Bali furniture factories and outlets there too.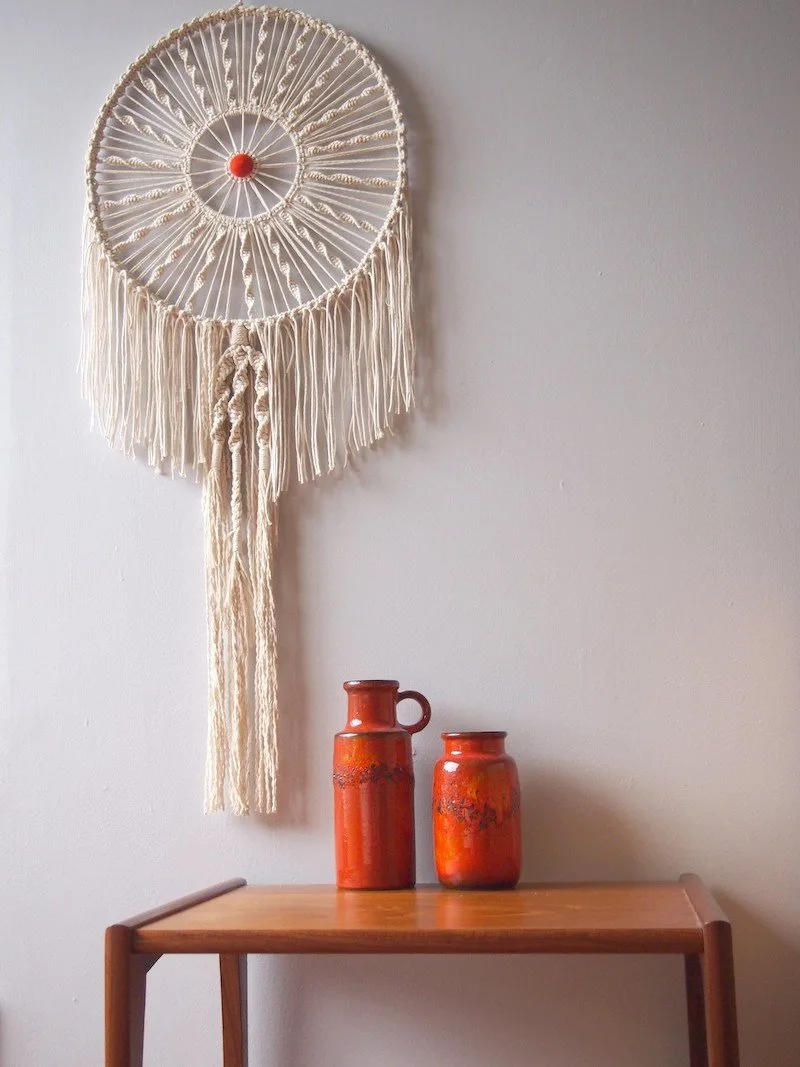 Image credit: Geneva Vanderzeil, A Pair & A Spare, via Flickr CC BY 2.0
Bali Macrame
Macrame has come back into fashion in a big way, but buying macrame homewares does not come cheap at home as they are handmade.
Solve this problem by picking up a macrame plant hanger or two, made from natural rope or colourful twine.
A macrame hammock swing also never goes out of style. Imagine yourself kicking back on one at home on the back deck!
Macrame Plant Holders – 30,000 – 70,000 for single, 60,000 -90,000 for double
Macrame swing with wooden seat – 300,000 – 350,000
Macrame Hammock chair swing -500,000 to 800,00 (don't pay 1,200,000). Some places sell the frame too, or you can buy a frame a home.
Macrame mirrors for wall – 350,000 – 600,000 (depending on design)
Macrame cushion covers 120,000 – 200,000 (approx 40 cm square)
Macrame bags – medium 200,000, large 250,000 (shopping tote or beach bag style)
Large Macrame wall hangings 600,000 – 800,000 (approx 90cm x 150cm)
Small Macrame wall handings 250,000 – 450,000
Macrame dream catchers 150,000 – 200,000 large, 250,000 – 300,000 extra large
Macrame drink bottle holders 30000 – 50000
Macrame baby swing – 300,000 – 400,000
Feather juju's for wall – 150,000 – 200,000 small, 200,000- 300,000 large
The price of Macrame wall hangers will depend on how intricate the design is, and whether or not it incorporates beads or shells or similar.
Try Cleopatra Art, Bali Kmart, or Anis Collection for macrame, dream catcher, plant hangers, macrame swings, cushion covers and beaded chandeliers.
Bali Macrame, a home business located near the airport, (on Facebook) will deliver to you.
Sari Organic in Ubud has them.
The Ubud traditional art markets and Tegallalung Road market street have better prices than on the coast.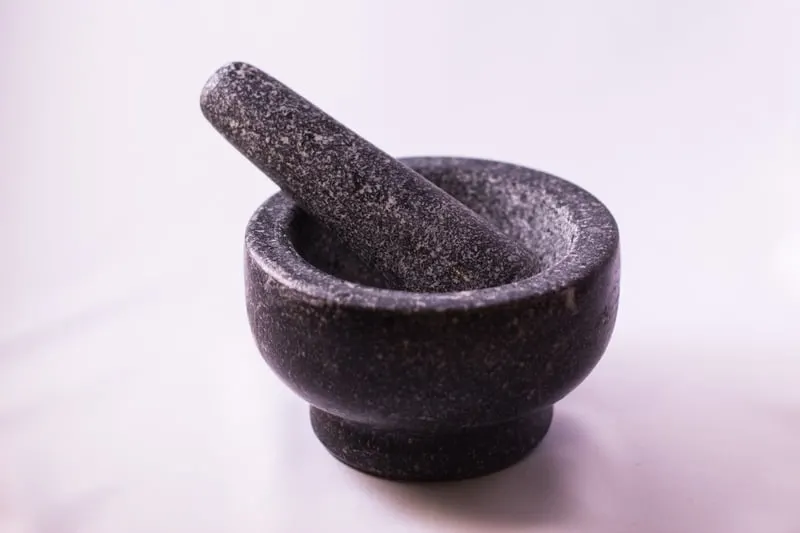 No.3: BALI KITCHENWARE
Who can live without a Balinese mortar and pestle to grind up all the fresh spices to recreate meals you've loved while visiting this divine island?
Mortar and Pestle – Large 10kg approx size – 50,000 – 100,000
Also available in small size weighing 2-3 kg. 30,000 – 40,000
Medium size weighing 6-7 kg. 40,000 – 80,000
Try the Ubud markets or Garlic lane.
Or Bintang supermarket upstairs. Ask in-store for details.
Villa Coco sells authentic Balinese mortar and pestles (same as used in their cooking classes) for 150,000.
Be wary of imitations made from concrete.
Be certain you are buying one made from volcanic stone.
Pack these in your check in luggage.
Hot tip: See below for a list of Bali Design Stores, Homewares and Kitchen Shops.
While these Bali shopping destinations do NOT have bargain prices, they do stock different types of homewares and kitchenware goods than what you'll see in most Bali markets and fixed price stores.
If you are looking for kitchenware in particular, the boutique homewares stores in Bali could be your answer.
Or try the shopping malls such as Mal Bali Galeria, or Discovery Mall.
---
Book now: Love Food? Book this Balinese Cooking Class in Ubud at an Organic Farm with Get your Guide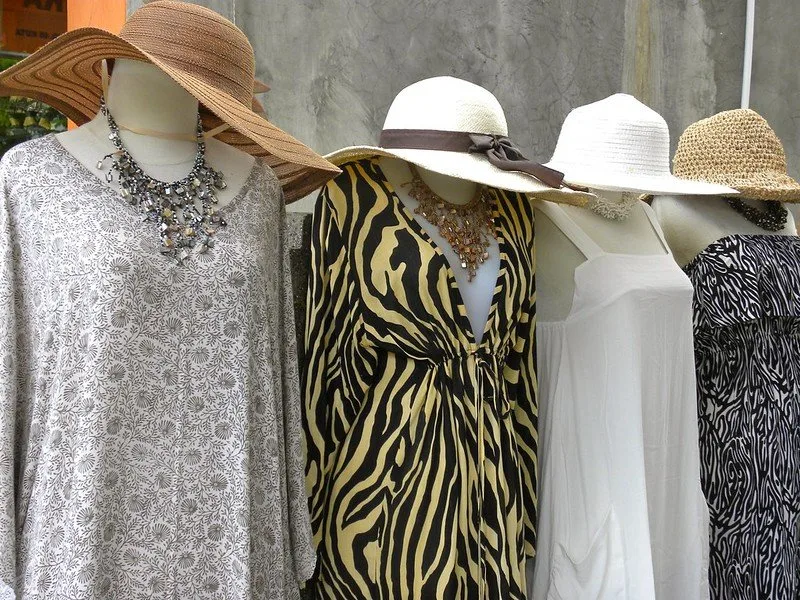 Image credit: JasonParis via Flickr CC BY 2.0
No.4: CLOTHES SHOPPING IN BALI
There's lots of clothes shopping to do in Bali.
You'll find plenty of bargain priced dresses in Bali at the local markets, and places like Carrefour, that are perfect for that holiday vibe, and post-swim or post-massage wear.
Don't dismiss the shopping malls in Bali either.
It's not all big brand names.
Many a smaller boutique stocking affordable well-made clothing can be found in the shopping centres such as Mal Bali Galleria and Lippo Mall.
Bali is also home to LOTS of fabulous boutiques in Seminyak, Canggu, and Ubud especially.
Don't haggle or expect market prices in these types of clothes shops in Bali!
Prices in Bali for shopping boutique style dresses can START at $100 AUD or more per dress.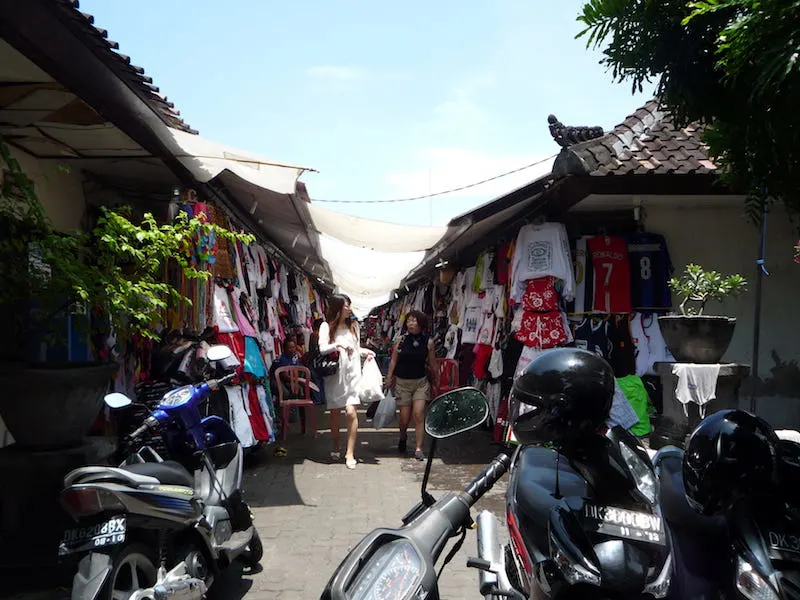 Bali Market Prices for Clothes
Prices of Clothes in Bali – Women's Market fashion
Bali bikini, 2 piece style – 40,000 – 60,000 (Note: Boutique prices are similar to Australia)
Bali dresses, varied in price for long and short lengths – 50,000 – 120,000
Bali Sarong price – 30,000 – 60,000 (dependent on quality, style, elegance of design etc)
Women's dress shorts in denim – 75,000 – 100,000; other material – 75,000 – 100,000
Women's singlets or short-sleeve t-shirts – 40,000 – 60,000
Women's dress shirts – 45,000 – 70,000
Women's skirts, various styles – 40,000 – 65,000
When you are all shopped out, and want to relax by a fancy pool, book a Day Pass to the Sheraton Bali Kuta
.
This deal includes a 2-course Italian lunch or dinner at Sheraton's Bene Italian Kitchen, AND free access to Sheraton's 5-star facilities including their pool and spa ALL DAY LONG!
Prices of Clothes in Bali – Mens and Kids Market clothing
Board shorts, kids size, various styles – 30,000 – 35,000
Board shorts, adult size, various styles – 35,000 – 50,000
Mens quick dry shorts – 30,000 – 50,000
Men's dress shorts 50,000 – 100,000
Men's t-shirts, cotton – 40,000 – 75,000
Men's dress shirts with collar – 50,000 – 100,000
Bali Sports Wear
Quality AFL Team Singlets replica wear- 100,000 – 150,000
Cheap AFL Team Singlets inferior fabric – 50,000 – 70,000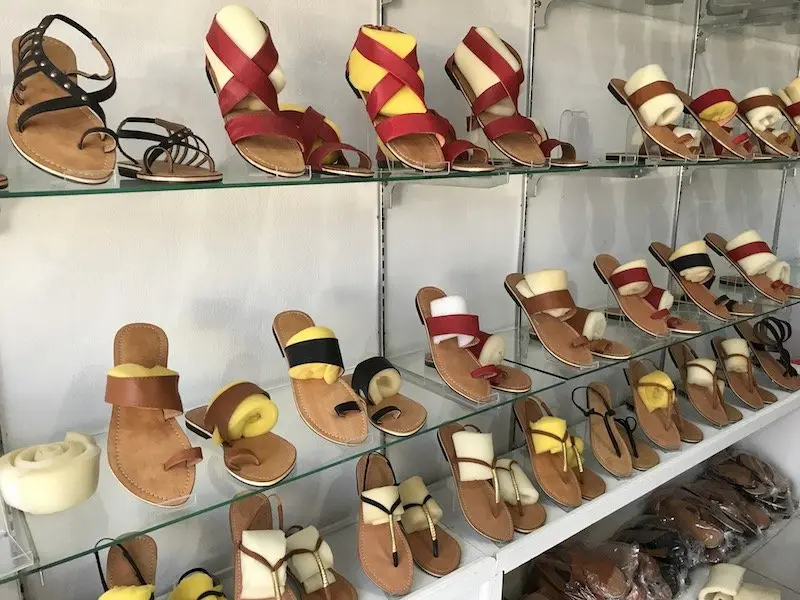 No.5: SHOE SHOPPING IN BALI
Bali Shoes Price
Ladies flat sandals, basic design – 30,000 – 50,000
Ladies decorative sandals – 50,000 – 150,000
Men's thongs (NZ jandals), no name brand – 30,000 – 50,000
Men's thongs (NZ jandals), fake designer-brand – 50,000 – 70,000
Converse or Vans style shoes – 200,000 – 300,000
Adidas fakes kids size – 100,000 – 150,000
Adidas fakes adults size – 300,000 – 400,000
Nike shoes in Bali – 300,000 – 450,000
No more than 250,000 for any other sneakers – Try Padma St and Garlic Lane.
*We've given up buying shoes from markets now, and only buy shoes from reputable department stores such as Matahari Department Store or Carrefour.
We also buy shoes in Bali from branded stores at the big shopping malls like Mall Bali Galleria, and Seminyak Square from these shops:
Billabong
Ripcurl
Quiksilver
Havianas
Hush Puppies
Timberland and
Wakai shoes (the most comfy shoes we've ever bought)
Haviana Stores in Kuta
The main Haviana outlet store is at Jl. Sunset Road No.6, open from 10am to 10pm.
There's also a small retail outlet (the Havaianas Concept Store) selling Havianas in Kuta Legian at Jl. Raya Legian, Kuta.
It's next to Beer&Co, in front of Blue Ocean.
Or head to Mal Bali Galeria, Discovery Mall, Kuta Square, or Ngurai International Airport.
Boutique Shoes in Bali
Local boutiques such as Mimpi Mannis in Seminyak, Berawa and Ubud are a good bet too.
If you buy shoes on sale as we love to do, and your purchase is a bargain, the cost-per-wear can't be beaten.
Especially as you'll actually wear them, instead of donating them to the local op shop a week after you return, like I did.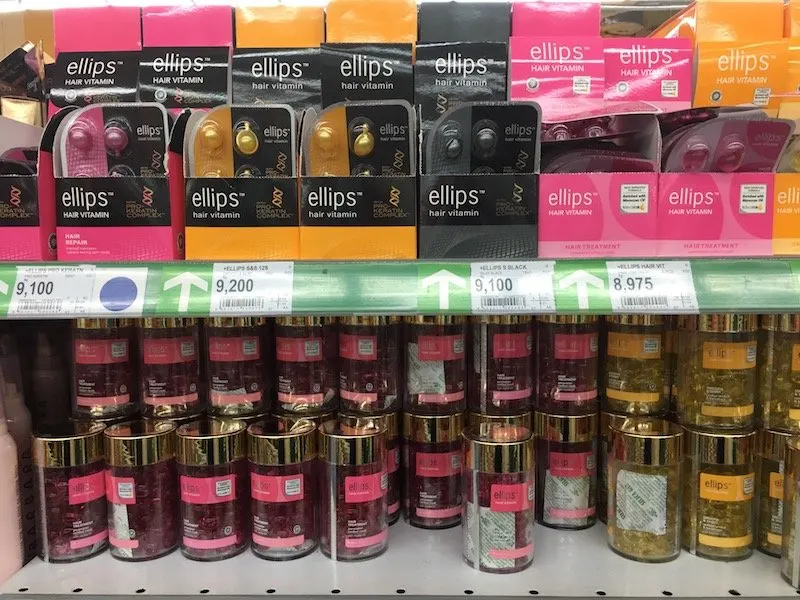 No.6: HAIR & SKIN CARE IN BALI
The most popular things to shop for in Bali are their hair care and skin care products, especially once you've been spoilt in Bali spa treatments and want to replicate that feeling at home.
Without a doubt, one of the most common things to bring back from Bali is the Ellips hair vitamin packs.
Ellips Hair Vitamin capsules – buy from Carrefour or Bintang supermarket for best prices. Start at 9,100 for pack of 6.
You can also buy these Bali hair treatments in big tubs of approx 50 hair vitamin capsules for around 85,000 rp.
Ellips milkshake conditioner (in white and pink spray bottle) – 50,000 – 55,000
Ellips hair mask in a tube – 55,000
Ellips dry shampoo – TBC
Quick guide to different coloured Ellips treatments:
Pink – for initial use to rejuvenate all kinds of hair types
Gold – a boost for normal hair to maintain gloss and appearance
Purple – a specially formulated hair vitamin for chemically coloured and straightened hair
Orange – for dry, stressed, damaged and brittle hair. Formulated with Moroccan oil
Shiny Black – for those with black hair. Helps to keep the gloss and shine
Visit Carrefour, Bintang supermarket or Matahari's for the best prices.
Also Bali Ayu salon supplies in Kuta.
We highly recommend enjoying a Hair Creme bath at one of the Bali spa and hair salons.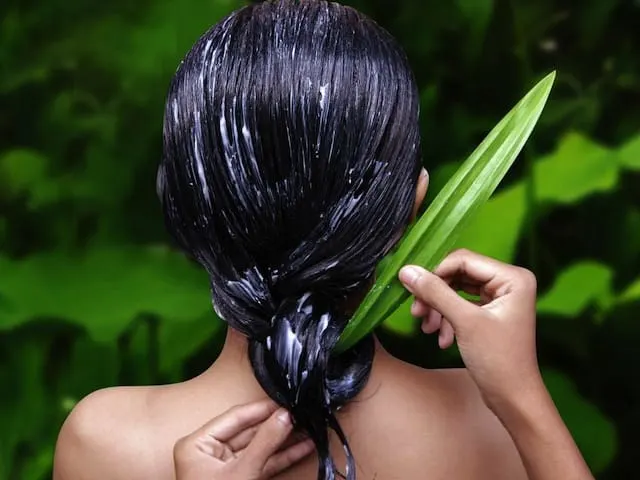 Image credit: Sudamala Resorts
Hot tip: Best Cream Bath in Bali?
Enjoying at least one Bali cream bath on your locks is a must do when you've spent the week swimming in chlorinated hotel swimming pools.
Is there anything better than thick, gooey product being massaged into your hair, then left to do its thing while you enjoy a quiet tea and some relaxation time? I think not.
Hot tip: The two best places for the best cremebath Bali style can be found at:
Bodyworks in Seminyak
Bodyworks in Seminyak. 60 minutes treatment includes relaxing head, neck and shoulder massage using a conditioning cream, and time under the steamer to infuse the cream
Sudajiva Spa at the Sudamala Suites and Villas in Sanur
60 minute treatment includes neck, shoulder and arm massage, scalp massage with nourishing cream (either candlenut, aloe vera or avocado hair cream), hot towel wrap and hair tonic.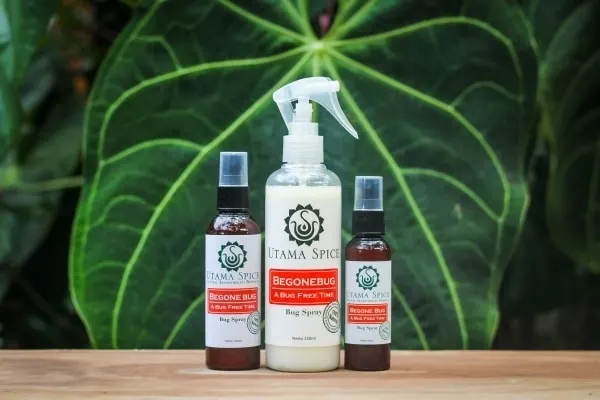 Skin Care Products in Bali
Our hot tip is to visit different Bali spas around town, trial some of the spa's own products during a pampering spa treatment, and buy your favourites.
You should also be sure to visit Eco Living Bali for all your natural skin care products made locally in Bali.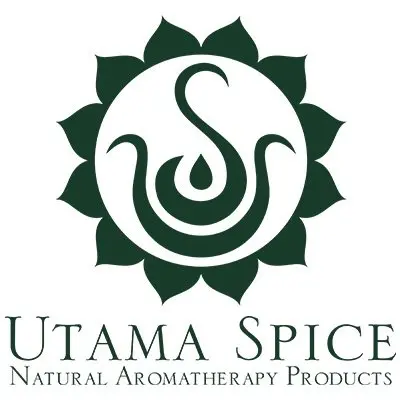 Utama Spice
Utama Spice is another go-to for skin care products and natural aromatherapy products including:
their most famous product, Utama Spice bug spray to ward off the mossies in Bali
lip balms
body butter
anti-bacterial yoga mat spray
essential oils
Find a Utama Spice shop in Bali in Ubud on Monkey Forest Road, and Batu Belig too.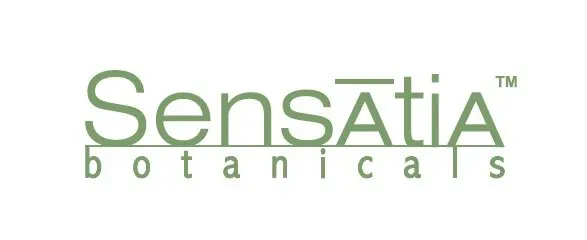 Sensatia Botanicals Ubud
Sensatia botanicals in Ubud has an excellent Island Spice sea salt scrub, along with:
facial cleansers and toners
botanical lip hydrating glosses
after sun skin care
body butters
massage oils
bath salts and
soaps.
They also have retail shop locations in Canggu, Kuta, Seminyak, Nusa Dua at Bali Collection, Jimbaran and Sanur.

Biokos Skincare
Biokos Skincare is another popular skincare range in Bali, developed in France laboratories but manufactured in Indonesia.
Popular products include:
Facial Cream cleanser – gentle make up removal using make up remover pads – 65,000 – 70,000
Gentle Foaming cleanser – said to gently wash skin without causing dryness or irritation – 75,000- 80,000
Toner – to remove any leftover dirt or residue on the skin using cotton wool balls or make up pads. Helps to moisturise, shrink pores, and brings a feeling of pure cleanliness 60,000 – 70,000
Regenerative Serum – said to boost the skin's ability to rejuvenate and heal 150,000 – 155,000
Day cream (night cream) – the final step in a skincare routine to moisturise skin and help it fight against ageing 90,000 – 95,000

Anti-wrinkle mask – a treatment to be used to boost skins' elasticity and repair capacities 70,000 – 80,000
Scrub – 100,000 – 110,000
You can also buy the Biokos Vital Nutrition Aloe Vera range (try the eye cream) or the Biokos age renew made with algae.
Hot tip: See below for information about the best massages in Bali, and the best day spas in Bali. You'll be craving a treat after all this skincare shopping in Bali.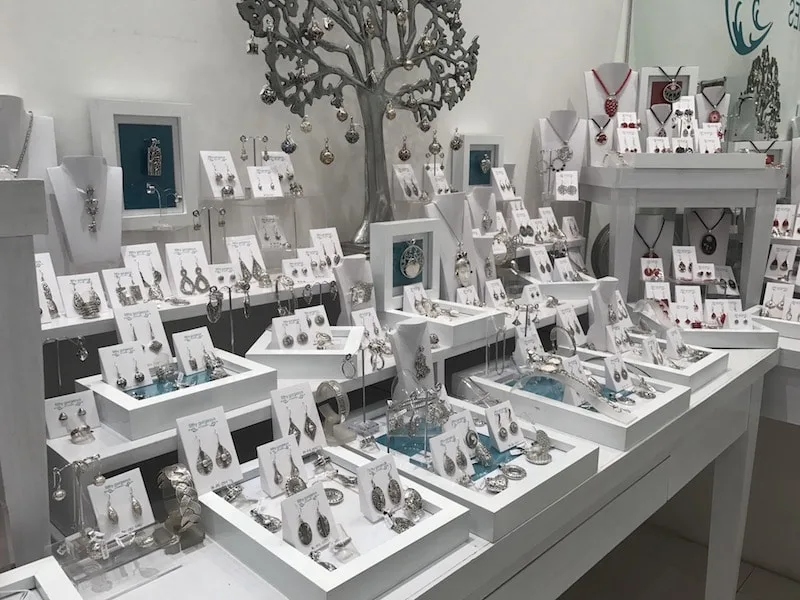 No.7: BALI ACCESSORIES
Bracelets and Silver Jewellery in Bali
Basic leather plaited bracelets – 1,000 -2,000
Bead or shell bracelets – 3,000 – 10,000
Quality bracelets – 10,000 – 25,000
Earrings, various styles – 20,000 – 50,000
Hair clips (eg franjipani flowers) – 30,000 – 50,000
Necklaces – 30,000 – 50,000 (not silver)
For real silver jewellery in Bali, head to our favourite Filthy Gorgeous jewellery shop in Seminyak. Prices start from 250,000 for simple silver rings.
Image credit: Bali markets by Schnobby
Watch Prices in Bali
Bagus Watches in Kuta specializes in replicas of high-end international watches.
As an example, find a Tag Heuer copy for around 850,000 RP, and around 1,200,000 for a Rolex watch replica.
Read the reviews before you go.
Some people find their watches to be excellent quality, others not so.
This shop also sells replica bags, belts, sunglasses, and watches.
Sunglasses
Fake Oakley sunglasses – 20,000 – 30,000
Fake sunglasses, fake designer-brand – 30,000 – 50,000
Bali Hats and Baseball Caps
No name brand hat or baseball cap – 30,000 -50,000
Fake designer-brand hat or cap (Billabong, Hurley, Nike, Adidas etc) – 50,000 – 70,000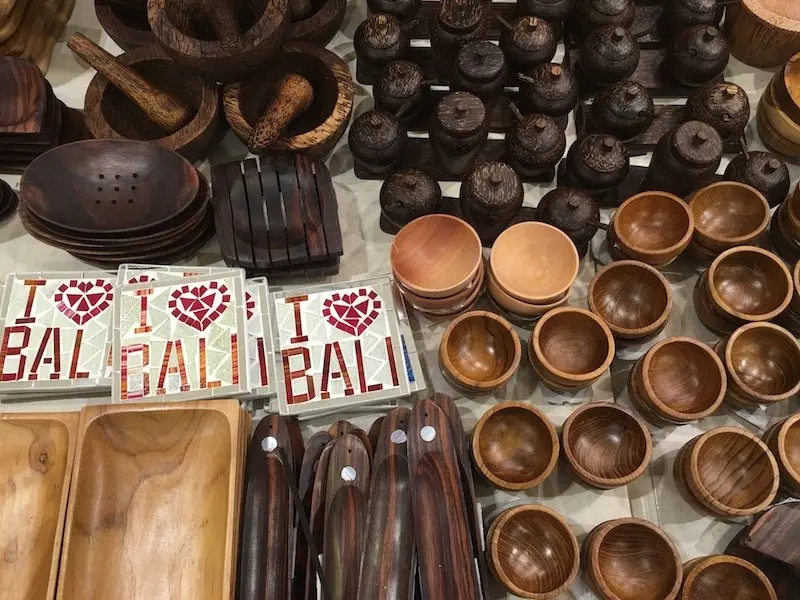 No.8: SHOPPING FOR THE HOME IN BALI
Wooden items
Visit the Ubud market for wooden dishes, bowls, spice containers, incense holders etc for the best price on the island.
Small wooden carved mask, budget wood – 20,000 – 25,000; quality wood – 100,000 – 150,000
Large wooden carved mask, budget wood – 25,000 – 30,000; quality wood – 150,000 – 200,000
Salt and pepper/condiments dishes with tiny spoons, pair – 30,000 – 35,000
Wooden dishes – TBC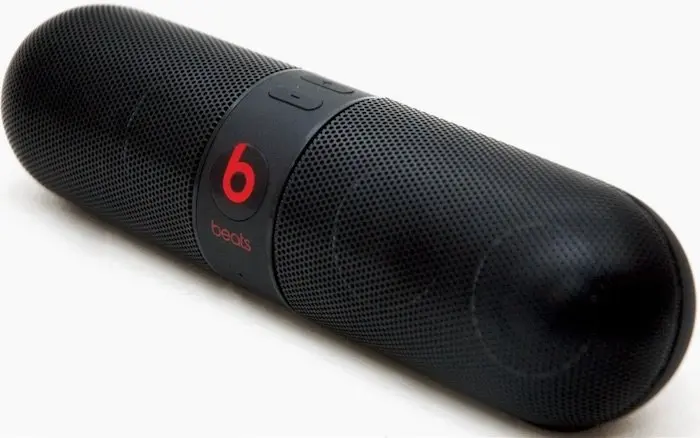 Dr Dre Beats Pill Bluetooth Speakers
Try Beats 2 You in Poppies II for fake Dr Dre Bluetooth Speakers
Beats Pill 100,000 in market stalls top
Market stalls in Kuta/Legian have them too.
There are two versions of these Dr Dre Pill speakers
One without Bluetooth between 150,000 and 200,000
Blue tooth version between 200,000 and 300,000
Top tips for Bali shopping:
Most bluetooth speakers and headphones in markets are fake.
Try before you buy to make sure they work with your phone.
Don't expect genuine quality, or for them to last forever, but they are good enough for your trip.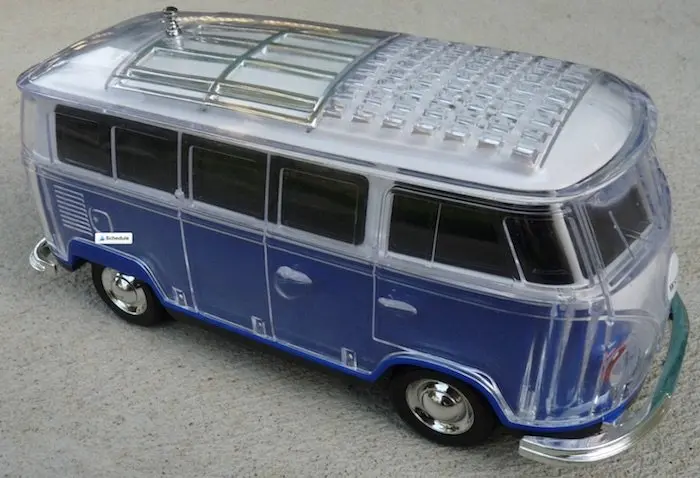 Kombi Van Blue Tooth Speaker
VW Kombi speakers 150,000 to 250,000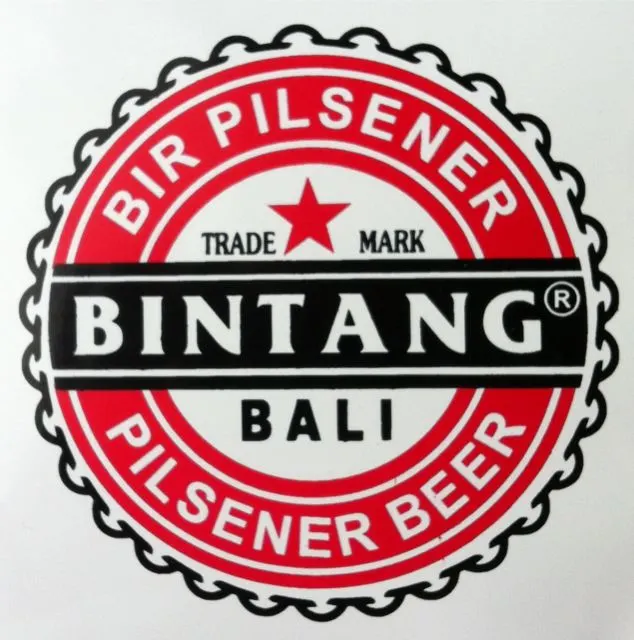 Bali Car Stickers, Business Cards & Bumper Stickers for Local Business
Buy a Bintang or a "I Love Bali" sticker from the local markets for around 10,000 to 30,000 RP.
Please don't be one of those Aussie beer-fuelled bogans who buys the dumb/rude/obscene/obnoxious car stickers from the markets. They are not cool. Lift your game.
You can also have business cards and bumper stickers made with your logo, starting from as cheap as 15 cents AUD each, right up to 35 cm squares for around 15,000 RP.
Most of the time, you buy these stickers in a meterage. Prices start around 400,000.
Try these local graphic design or print shops in Bali:
House of Ink
Bali Stubby Centre
Supa Print on Jalan Sunset (supa-print.com)
Deka Grafika
Ezy Shop on Poppies 2
J Copy on Jalan Uluwatu
Oz Print Shop Canggu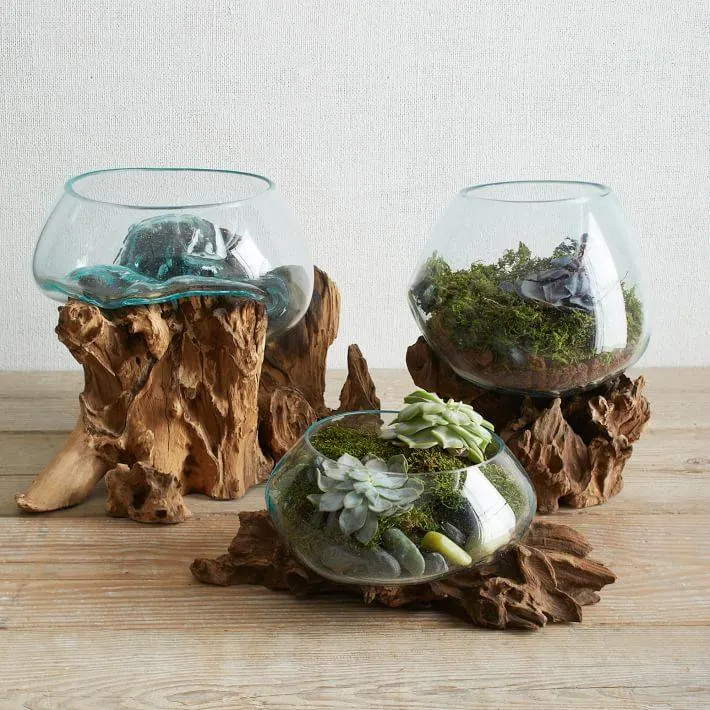 Image credit: Sadlers Creek Roadhouse via Facebook
What to pay for a Glass Fishbowl in Bali?
Blown Glass fishbowls shaped onto natural timber driftwood frame.
Small 140,000 – 160,000 ( if you are good at haggling) up to 300,000; medium 250,000 – 350,000; large 300,000 – 500,000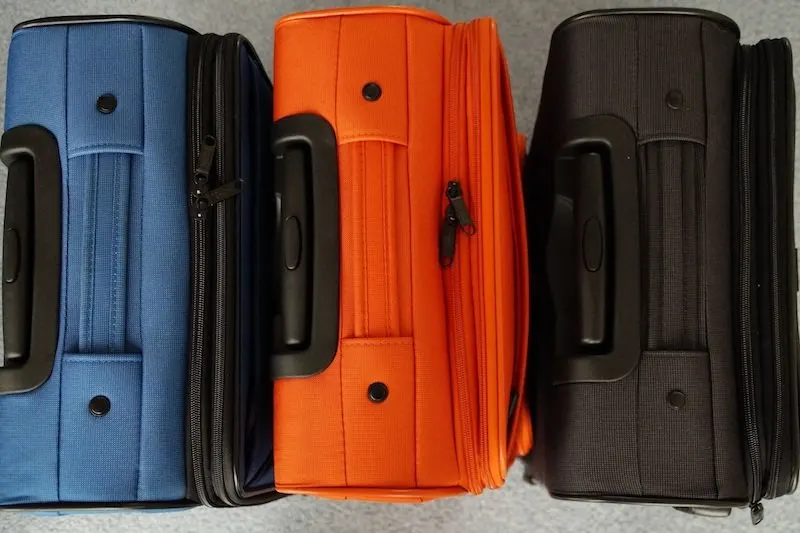 Suitcases and Luggage
Bursting at the seams?
Need a new suitcase or extra luggage to carry home all your purchases?
Our first stop would be Carrefour Department Store, then Matahari.
Small hand-luggage size suitcase – 200,000 – 300,000
Medium check-in baggage suitcase – 300,000 – 500,000
Large check-in baggage suitcase – 500,000 – 700,000
Don't risk your bags bursting open.
Buy from a reputable dealer only.
I've not heard any good reports re: longevity and life of the suitcase when buying sturdy luggage or large size duffel bags from market stalls. Often times, these suitcases don't even make it all the way home in one piece.
Don't waste your money or time.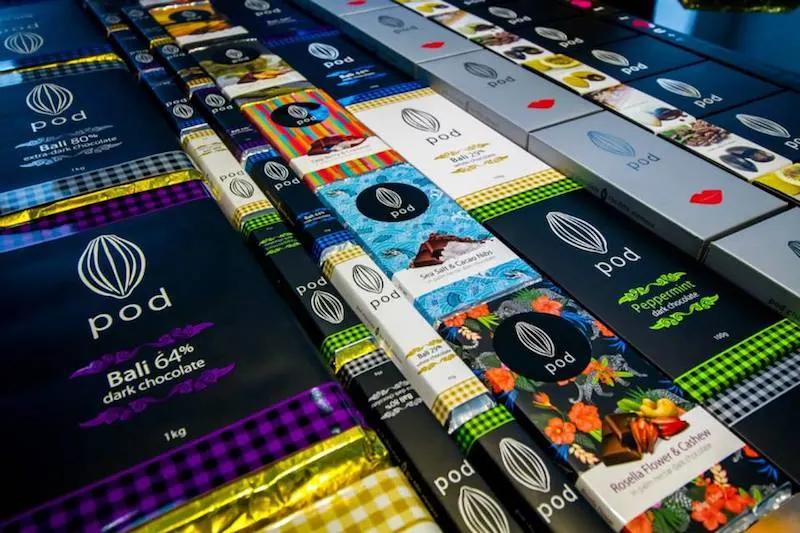 Image credit: Pod Chocolate
No.9: BALI FOOD SOUVENIRS
Pod Chocolate Factory Bali
Looking for famous chocolate in Bali?
The most popular chocolate in Bali is Pod Chocolate. Stock up in Carrefour supermarket.
You can also visit this Bali Chocolate Factory at Jalan Tukad Ayung, Carangsari, Petang 80353 Petang, Bali, Indonesia.
Krakakoa Chocolate in Bali
Another Bali chocolate brand is Krakakoa.
Buy their "farmer-to-bar" chocolate bars from the Krakakoa Bali Chocolate Factory and Store located in the centre of Seminyak.
Charlie's Chocolate Factory Bali
Charlies chocolates from Charlie's chocolate factory in Bali are popular – pick them up in any supermarket.
Try Bali Krunch.
East Bali Cashews
Our favourite Bali chocolate snack are the East Bali cacao cashews.
Find the best price in Bintang supermarket in Seminyak or Food Mart Primo in Lippo mall (downstairs.)
We can never bring enough bags home for friends and family too.
Bali Chocolate price ranges
Details coming soon.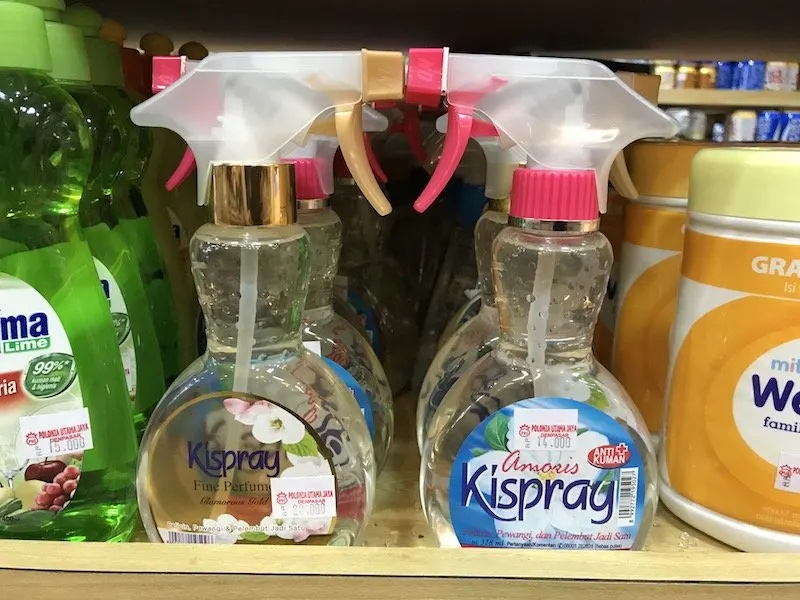 No.10: MORE POPULAR THINGS TO BUY IN BALI
We can't forget the most popular souvenirs in Bali from the supermarket, and that includes washing detergent, softener, and ironing aids like the famous Kispray and Molto brands, said to be the source of that magical Balinese laundry smell.
Head to Bintang Supermarket or Carrefour shopping centre to find the cheapest products.
What to buy in Bali for First Aid Kit?
Lots of regular visitors to Bali purchase these pharmacy products.
No.1: Norit Activated Charcoal tablets.
Activated charcoal tablets are a natural product that absorb toxic substances in the gastrointestinal tract.
No.2: Soffell or Autan insect repellent.
We always add these to our stash too.
No.3: Bokashi Oil
Bokashi Oil is a famous traditional Balinese healing oil made from a mixture of medicinal plants.
Ingredients:
Coconut Oil 60%
Cajuputi Oil 4%
Citronella Oil 4%
Eugenol Oil 4%
Foeniculum Oil 2%
Cinnamon Oil 2%
Peppermint Oil 2%.
All up, Bokashi oil has over 300+ natural and organic ingredients.
Bokashi oil is an effective topical treatment for skin conditions, fungal infections, abrasions, itching and insect bites.
It can also assist with relief from muscle soreness, strain, rheumatic or arthritic pains, neck and general stiffness, sprains and backaches.
Apply 2-3 times daily to the affected area.
Can be used as a massage oil or put a few drops in the bath.
Warning: Do not ingest.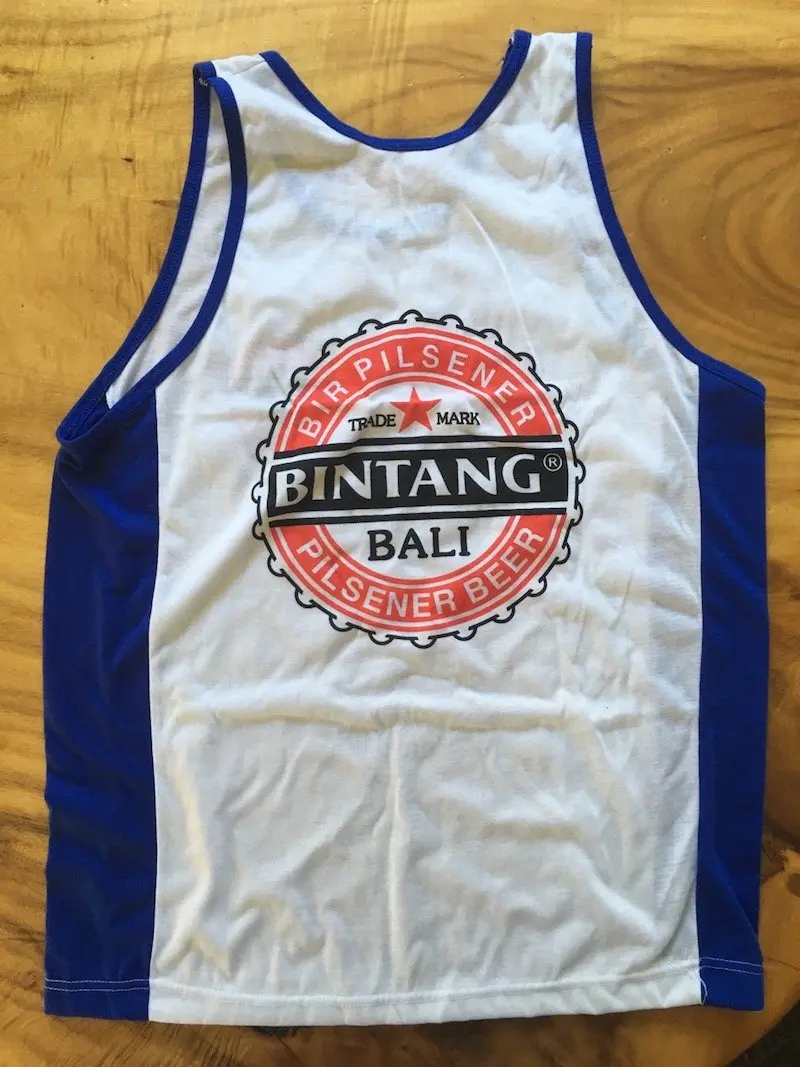 No.11: FAMOUS BALI SOUVENIRS (& RANDOM FINDS)
Bintang Beach Towel, small – 30,000 – 50,000
Bintang Beach Towel, large – 60,000 – 80,000
Bintang Stubby Holder 6 pack – 20,000 – 30,000
Bintang singlet, kids small size – 20,000 – 30,000
Bintang singlet, adults size – 40,000 – 60,000
Single DVD or CD – 10,000
Guitar, painted or plain, mini size – 20,000 – 30,000
Guitar, painted with logo, mini-size – 50,000 -75,000
Pack of 5 wooden keyrings (hearts, dolphins, elephants) – 10,000- 15,000
Kites, various styles and designs (pirate ship, birds etc) – 50,000 – 75,000
Paintings, small – 30,000 – 50,000; medium – 50,000 – 100,000; large – 100,000 – 150,000
Art especially may be cheaper in Ubud, or on Jl. Raya Tegallalang street market on the way to Tegallalang rice terraces.
What NOT to buy in Bali
I'm not going to name a price for those horrendous penis souvenirs because no-one in their right mind should ever contemplate buying those.
Someone obviously does, but I've never met anyone who'll admit to it!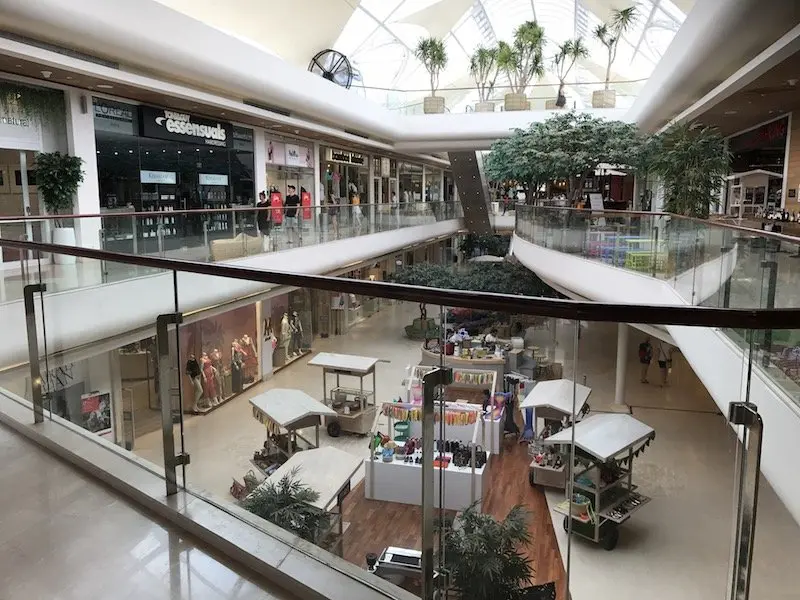 BEST SHOPPING IN BALI? THIS BALI SHOPPING MALL
Our tip for a good day of shopping in Bali to head to Seminyak.
Wander into the Seminyak Village shopping mall and enjoy a coffee in the cool, and then visit the markets and shops on the streets around there.
Canggu and Ubud are our next two faves.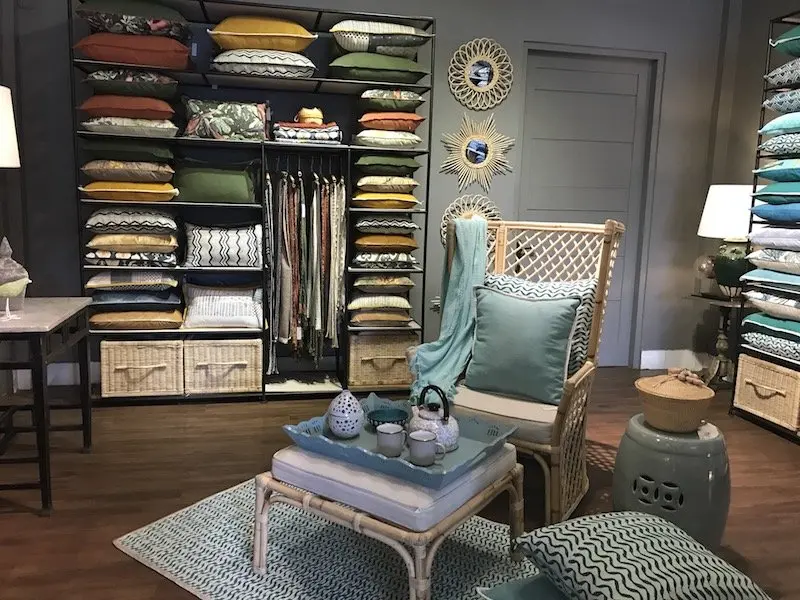 BONUS: BALINESE HOMEWARES STORES TO VISIT
Here's our Bali Shopping Guide tips for designer homewares, throws, blankets, and home decor.
Bali is home to a growing range of beautifully stocked interior design products filled with treasures you won't find at most of the usual Bali market stalls or craft markets.
Consequently, they are also more expensive, and not the place for bargain shopping.
If this is of interest to you, try these Balinese shops for exquisite Balinese decor.
The Best Places to shop for Home Decoration in Bali.
Kim Soo designer homewares gallery and cafe in Seminyak
Abang Shop in Seminyak
Bungalow Living Bali
Casamayor
Billie's at Canggu Corner
Kara Home Living in Kerobokan
Satunama in Seminyak for baskets, bowls, brass, fans, copper, and rattan goods
Tootsie

Art Shop No. 28 Baruna Beach Market

,

Sanur

Nook Xpress in Umalas
The Jungle trader in Canggu on Jl Pantai Berawa (Hungry? Visit the Berawa Kitchens post shopping for a feast!)
Cove Island Essentials in Canggu
Toko Emporium in Seminyak
Love Anchor market in Canggu along Jl Pantai Batu Bolong – an eclectic range of all kinds of shopping
Natural Concept
Our favourite is Natural Concept, a Scandi style homewares shop in Bali featuring lots of organic, natural materials in earthy colours and white.
There's rugs, furniture, throws, decorative homewares and ornaments for the lounge room and entry table, shells, driftwood sculptures and baskets of all sizes.
Textiles, Linen and Bedding in Bali
Mercredi is our number one shop in Bali to buy stylish linen, bedding, cushion covers.
Quince in Canggu is another option.
So is Bomba in Canggu, and Threads of Life in Kuta.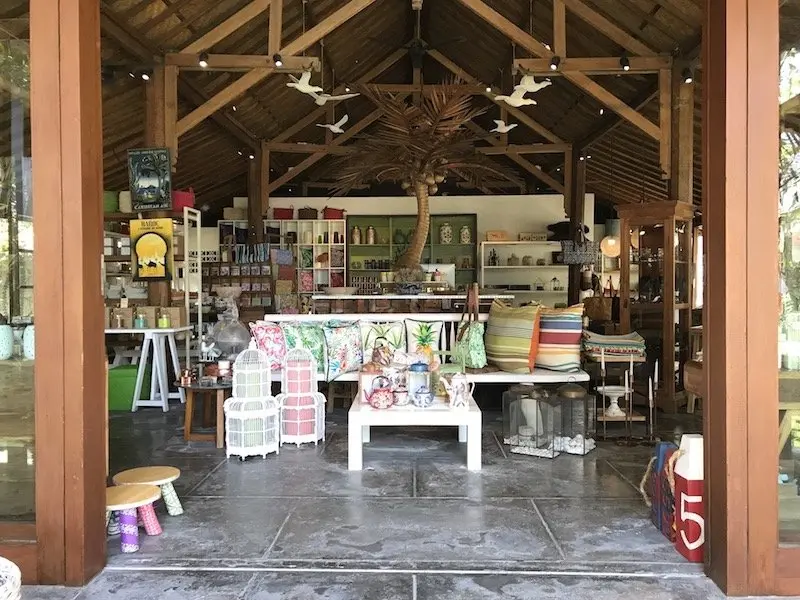 Kitchen Shops in Bali
Carga is our number one spot to pick up storage jars, cutlery, plates, mugs, cups, and kitchen wares, as well as baskets and fabric goods.
Kevala ceramics in Seminyak is a design lovers destination for handmade, hand-crafted ceramics and tableware.
Craft District is another divine interior design shop in Kerobokan selling reclaimed teak wood kitchenware (and garden decor.)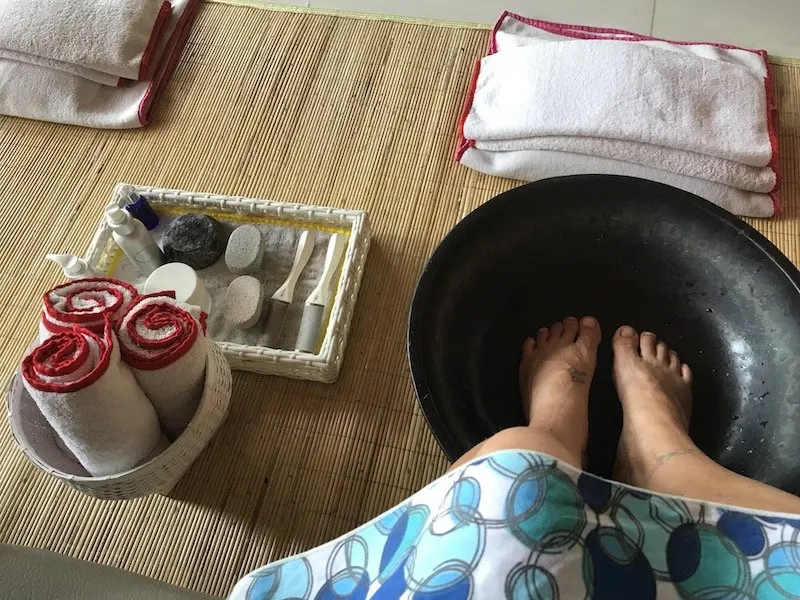 BEST MASSAGE IN BALI (& MORE SELF CARE OPTIONS)
If you're shopping in Bali, you also need to know how to relax after all that hard work of finding the best bargain.
For the best massage in Kuta at an affordable price, we vote Febris Spa.
This is a 4.5 star massage for 2 star price, making it the best spa in Kuta.
It's not quite the same as a five star spa in Bali experience like you'll enjoy at Rock Spa at Hard Rock Hotel, or Ayana Resort and Spa Bali, but it's not far off.
But the SAVINGS on a Bali massage here are phenomenal, so you can visit more than once in a lifetime!
In fact, at these prices, some people might book a daily massage each morning of a Bali trip!
This is definitely a worthwhile and enjoyable day spa Bali style!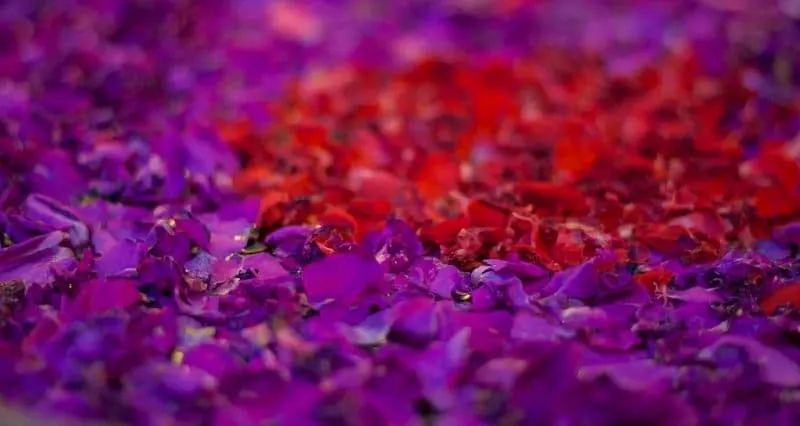 Photo by McKay Savage (CC BY 2.0) via Flickr
The Best Spa in Bali for Flower Spas!
Fancy following in the footsteps of your favourite instagrammers who've been sliding into spectacular Bali flower baths filled with fragrant petals?
The best place to book a flower spa in Bali is at the Udaya Resort and Spa Ubud, or at the Karsa Spa Ubud.
The Udaya flower baths are the most beautiful in tub, but the Karsa flower baths win for location.
You won't find a prettier place to enjoy a flower spa in Ubud.
This one is in the middle of the Ubud rice fields, and the views are spectacular.
Both spas have a huge spa menu offering such decadent choices as hot stone massage,
Hot tip: Book early, as otherwise you'll miss out.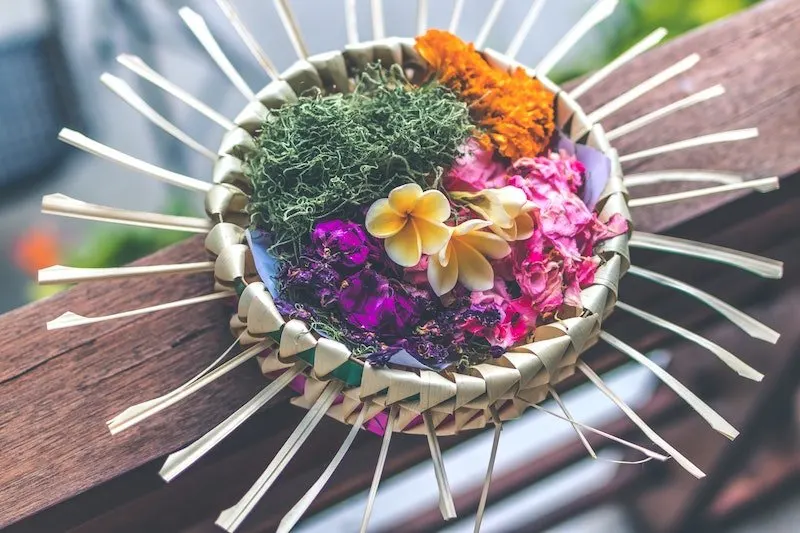 Image credit: Artem Beliaikin via Pexels PD
The Best Spa in Seminyak?
Arguably, the hot spot for a spa in Bali is Seminyak, where you'll find a range of beautifully styled spas for your choosing.
Try one of these:
Away Spa Seminyak at W Bali – the spa of choice for celebrities, glam instagrammers, and wealthy jet setters
Bodyworks Seminyak – this spa is one for the mermaid lovers, with glorious teals, greens and golds.
Lagoon Spa Seminyak – with 15 years experience, this is one of the best spas in a natural Balinese environment
Prana Spa Seminyak – Moroccan styled spa has popular Ayurvedic treatments
The Canopy Spa at Lloyd's Inn is the spot for nature lovers
Therapy Spa Seminyak – This Balinese inspired spa has it's own range of products. There's also another Therapy spa in Canggu so you are never far away from bliss!
Spring Spa Bali – this is the place for manicures and pedicures too
The Cottage Beauty House – Australian owned, this spa is one for those who love minimalist natural styling. Pop in for all your waxing treatments too.

Image credit: MyLifeStory via Flickr CC BY 2.0
Hair Braiding
Those with frizzy hair may want to try hair braiding in Bali. It's another way to manage or tame the frizz in the humidity.
It's also a very popular thing to do with kids in Bali.
Do be prepared to lose a chunk of hair when you undo the braids so you are not shocked. It's normal.
Hot tip: Look for a reputable hair braiding salon. We don't advise having your hair braided on the beach, although many do.
Best hair braiding in Nusa Dua
Try:
Carla Spa
Melasti Spa
Inner Glow spa
Best hair braiding in Kuta & Legian
Here are two professional salons in Bali that offer hair braiding in Kuta.
Bali Dynasty Hotel
Spa Bali Kuta
Best hair braiding in Ubud
Having your hair braided is not as common in the hills of Bali (it's more of a touristy thing near the beaches) but you may find someone to help here:
Venezia Spa in Ubud
Sang Spa near Monkey forest
More Hair Treatments in Bali
Visit the Shampoo Lounge on Jl Raya Basangkasa 8x, Seminyak for a hair cut and colour in Bali, and more of the best hair treatments in Seminyak.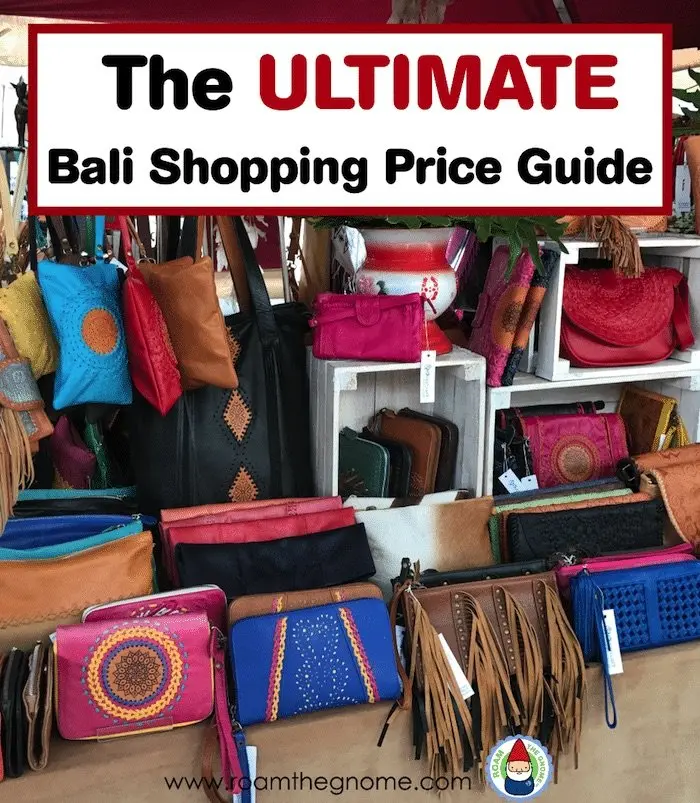 BALI SHOPPING TIPS – Add Your Two Cents!
We'd love your help to keep this Bali shopping price guide up to date.
Let us know if we should add, delete or update anything on this list.
Or ask a question, and we'll do some research for you.
Email them to us: [email protected]
MORE Bali Shopping Ideas from our Bali Travel Guide
When you've finished shopping at Bali markets, and want more ideas of where to shop in Bali, including the best Bali shopping malls, click the links below.