INSIDE: Everything you need to know about the best things to do in Auckland New Zealand with kids.
I didn't love this city the first time I visited.
It felt bland, and a little boring.
But like all good things that grow on you, Auckland is now one of our favourite places to go in New Zealand.
The people are delightful, everything is close by, the harbour views sparkle, and even that upward slog when you walk to the Myers Park playground from the New Zealand Maritime Museum doesn't seem so strenuous.
Take a look at our travel finds below!
Disclosure: This article contains affiliate links. If you make a purchase after clicking on one of these links, we may receive a small commission at NO extra cost to you.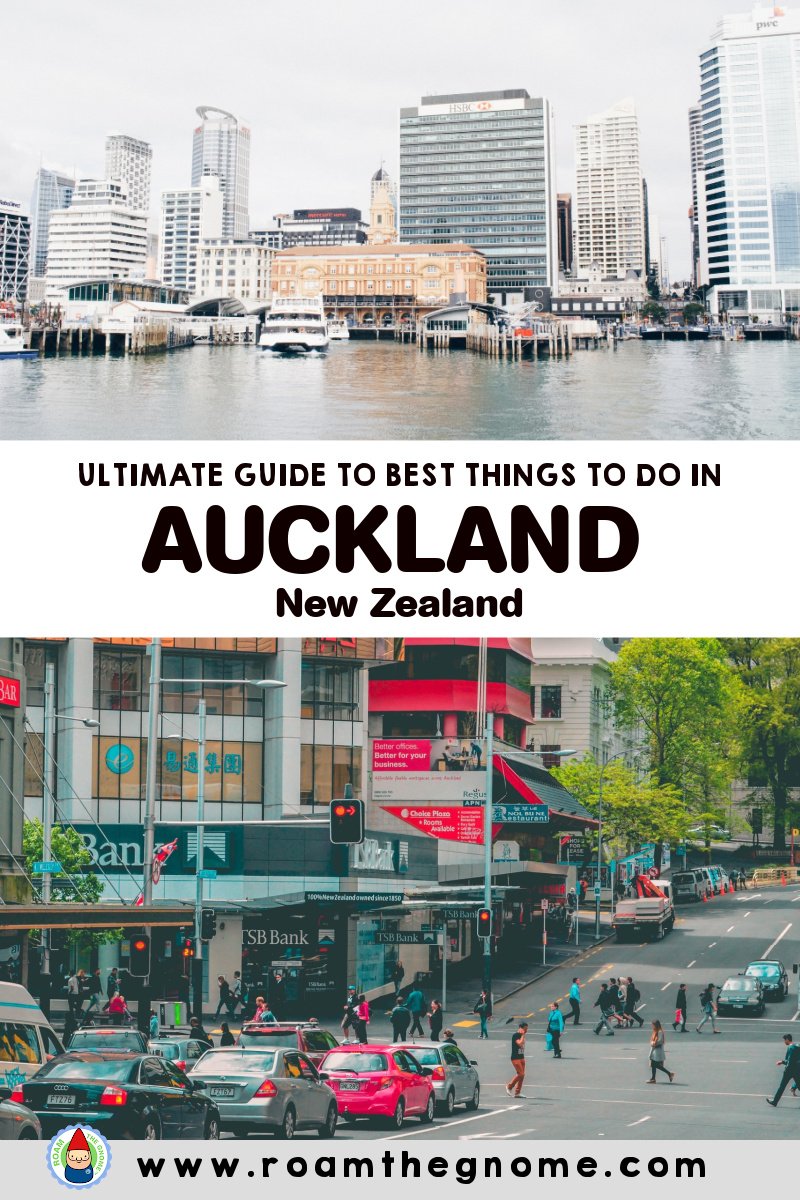 THE INSIDE SCOOP: EXCITING THINGS TO DO IN AUCKLAND WITH KIDS
Correct at time of publication on Roam the Gnome. Please check with venue for updates. We apologise in advance if there have been any changes we are unaware of. All prices in NZ dollars, unless otherwise stated
New Zealand's harbour city with kids is fabulous too.
It's safe, kid-friendly, and the public transport is easy.
(Kids ride free on the Skybus from the airport to the city too.)
The only downside is the cost of eating out.
You definitely need to make friends with the local supermarkets in New Zealand so you can buy fruit, snacks, yoghurts, muesli bars, bread, and ready-to-eat food for breakfast and in-between meals.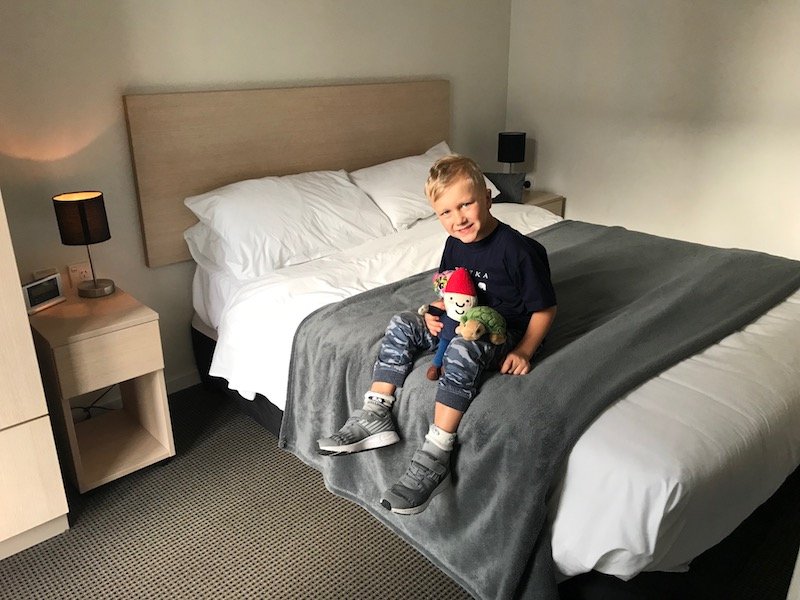 WHERE TO STAY IN AUCKLAND
No.1: Waldorf Tetra apartments Auckland
We stayed in this budget-friendly accommodation right in the heart of town.
The Waldorf Tetra apartment hotel had a self contained kitchen, was super clean and tidy, a no-fuss hotel for families just a few hundred metres walk from the best playground in the city for kids.
Check latest prices. Read full review.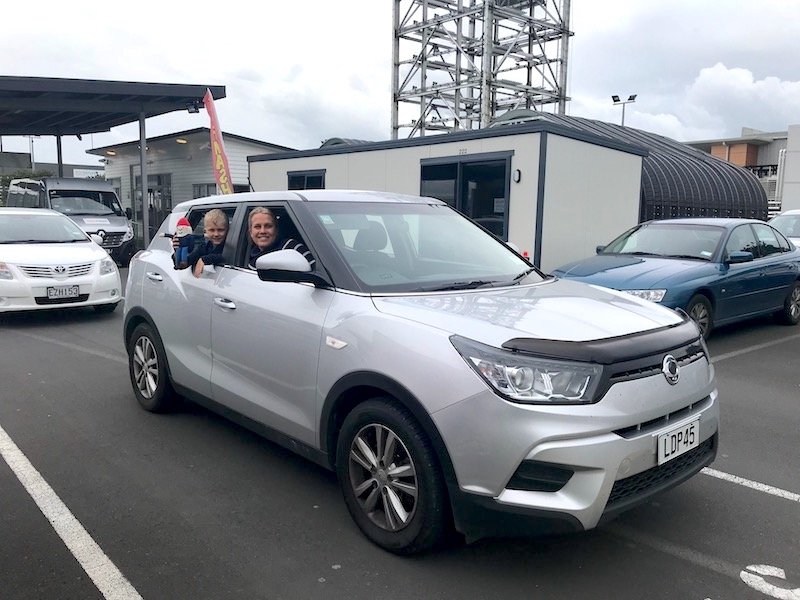 GETTING AROUND AUCKLAND NEW ZEALAND
No.1: Aerodrive Car Rental Auckland
You can hire these cars with a DEBIT card as security (not credit card)
They have a huge range of cars to hire in New Zealand, but most importantly, it's hassle free.
#notsponsored
Read our guide to Aerodrive car hire here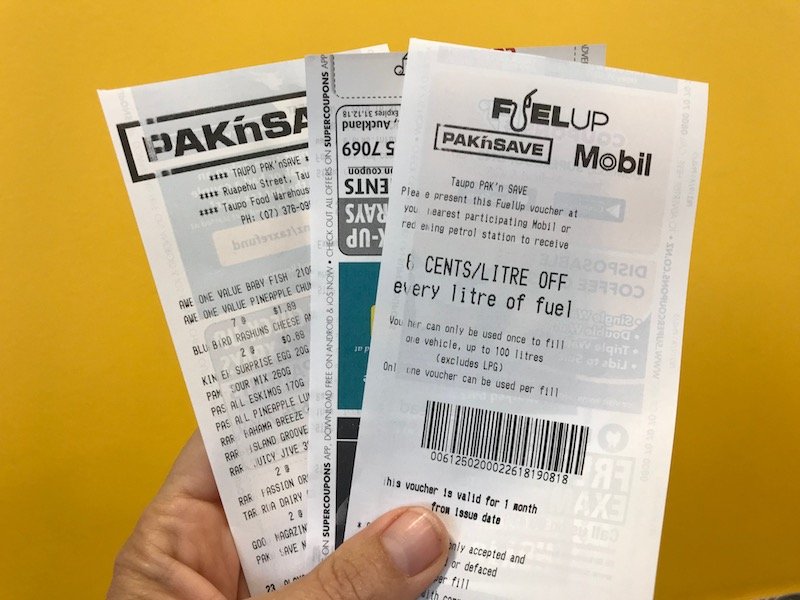 No.2: Pak n Save Fuel Discount Vouchers
You will LOVE this tip to reduce the cost of fuel in NZ.
Fuel prices in New Zealand are outrageous!
Read all the details of this amazing saving for road trips in New Zealand here.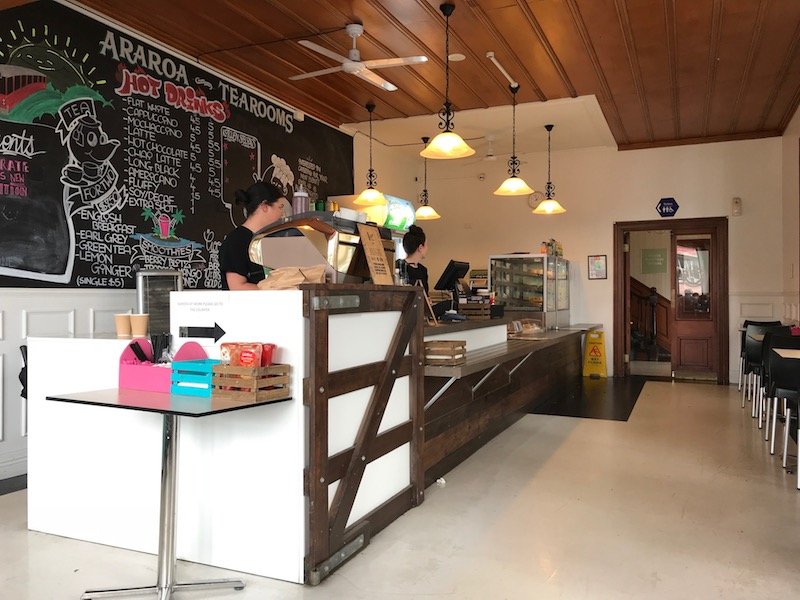 EATING IN AUCKLAND WITH KIDS
No.1: MOTAT cafe
Enjoy lunch or morning tea at MOTAT Araroa Tearooms.
The MOTAT cafe is open to visitors who buy a ticket to the Museum of Transport and Technology. (A highlight of our last family trip to this vibrant city.)
There's a top menu, and it's reasonably priced.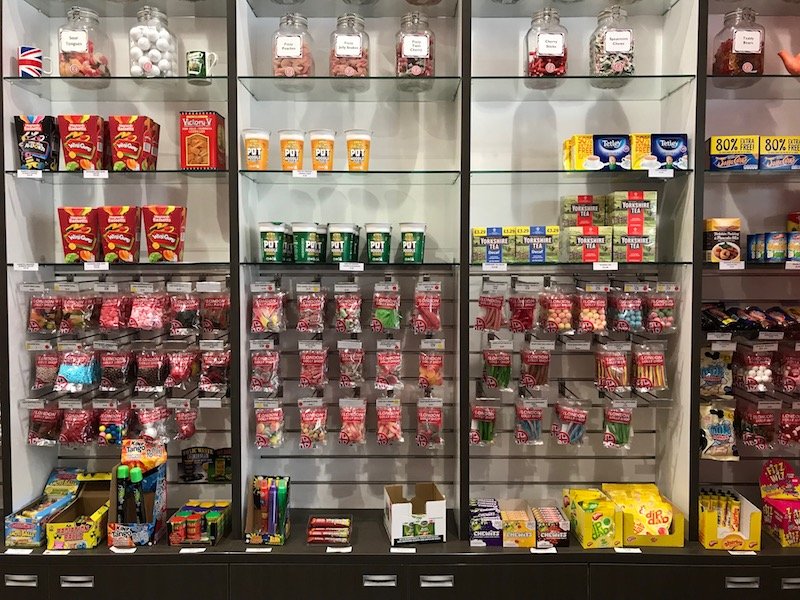 No.2: Auckland Lolly Shops
The London Lolly Shop is filled with the best London lollies (and the most popular Kiwi favourites too)
It's right in the CBD near Britomart so worth a look.
But the best lolly shop in Auckland is the one where you can MAKE your very own lollipop to take home.
Find all the details in our round up of best places to buy lollies in Auckland.
NEW ZEALAND FOOD SHOPPING TIPS
No.1: Where to find New Zealand Supermarkets?
Read this guide: New Zealand Grocery Stores in Auckland (and what New Zealand food to buy there)
No.2: Best New Zealand Food Souvenirs
Check out this helpful info too.
Hot tip: Take back some NZ candy, NZ chocolate, & NZ snacks as gifts for family back home.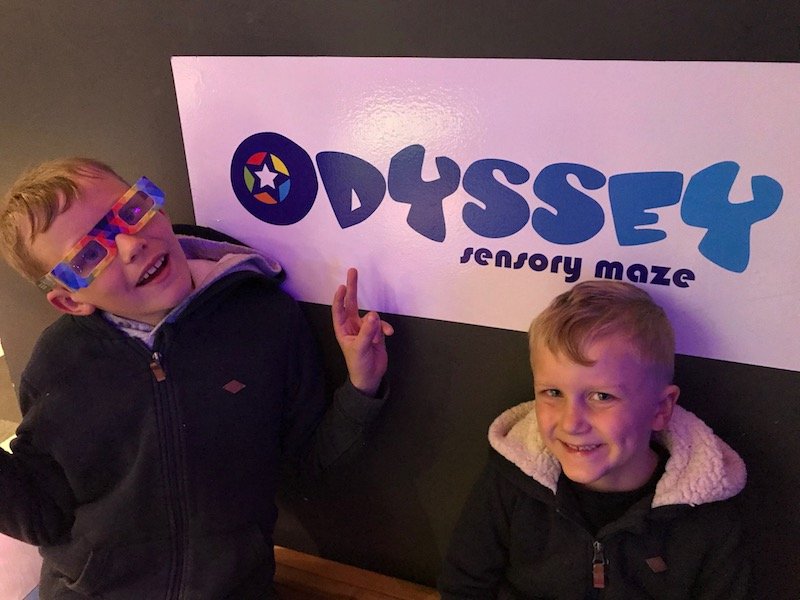 BEST THINGS TO SEE IN AUCKLAND WITH KIDS
No.1: Odyssey Maze Auckland
THIS indoor maze experience is not cheap, but it's a ONE OF A KIND adventure.
Read our Odyssey Auckland review here.
We LOVED it!
No.2: Putt Putt Golf Auckland NZ
Play amongst the DINOSAURS at the indoor mini golf course in the city!
That's just one of the putt putt courses in Auckland.
Read our roundup guide to find the best putt putt mini golf courses in town.
No.3: Time Out Arcade Auckland CBD
This giant-sized indoor games parlour is one of the best things to do on a rainy day in Auckland.
There's a GIANT claw machine!
Plus, old school arcade games, and so much more.
PS: Check out the Pacman seats!
Read our guide to Time Out Game Zone in Auckland here.
No.4: MORE things to do in Auckland with kids on holiday
Check out the posters around town & the local newspapers for the best local events, live music, free things to do, pop up Auckland art galleries, and outdoor activities – it's our secret tip for finding the non-touristy stuff.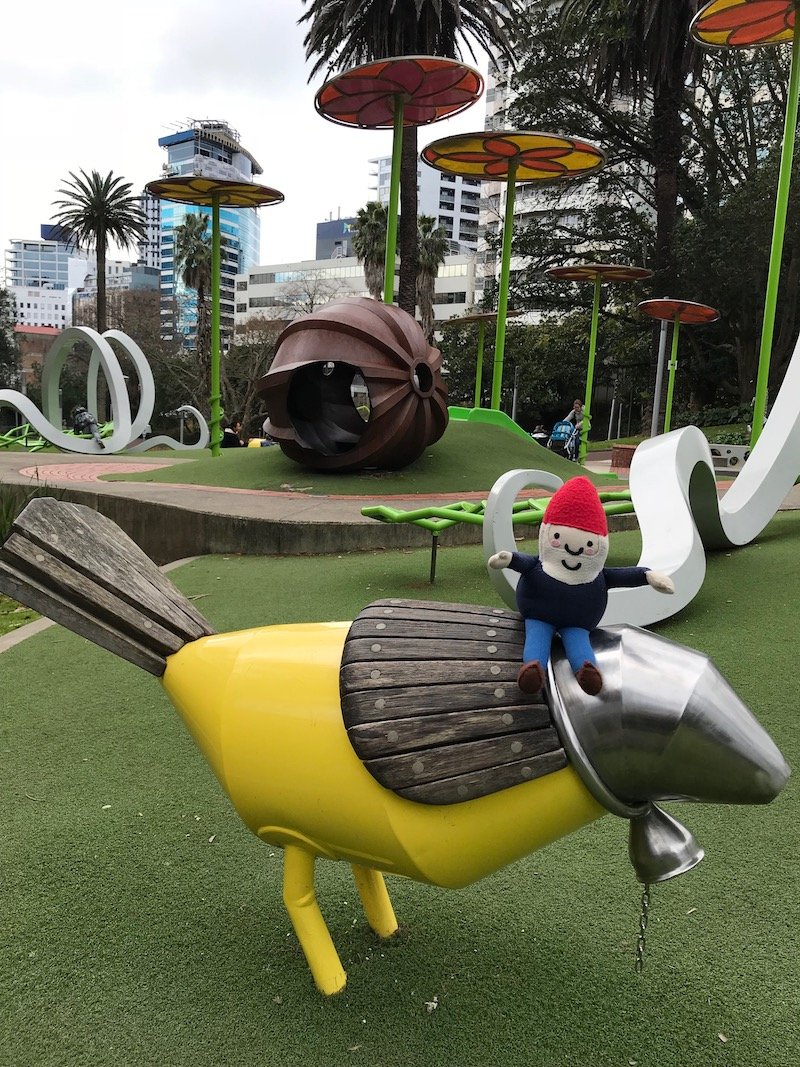 BEST PLAYGROUNDS IN AUCKLAND FOR KIDS
No.1: Myers Park Playground Auckland
We LOVE this unique playground in the city
The design of this award-winning playground is magnificent!
Read all the details of what you'll find, AND how to get to Myers Park here.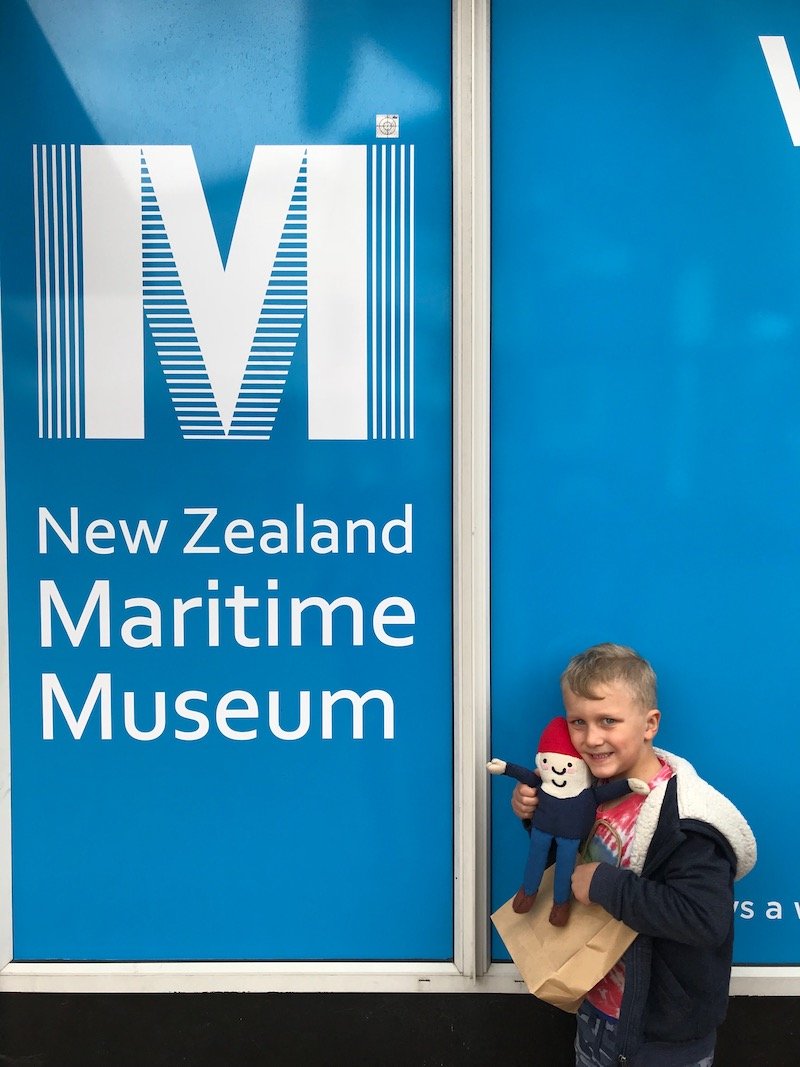 AUCKLAND MUSEUMS FOR KIDS
No.1: Auckland Maritime Museum with Kids
There's TONNES of fun for kids at the the NZ Maritime Museum.
Read our guide to the Maritime Museum Auckland here
Seriously.
Every exhibit has a hands-on element, and the kids were thrilled.
Book tickets with Get your Guide here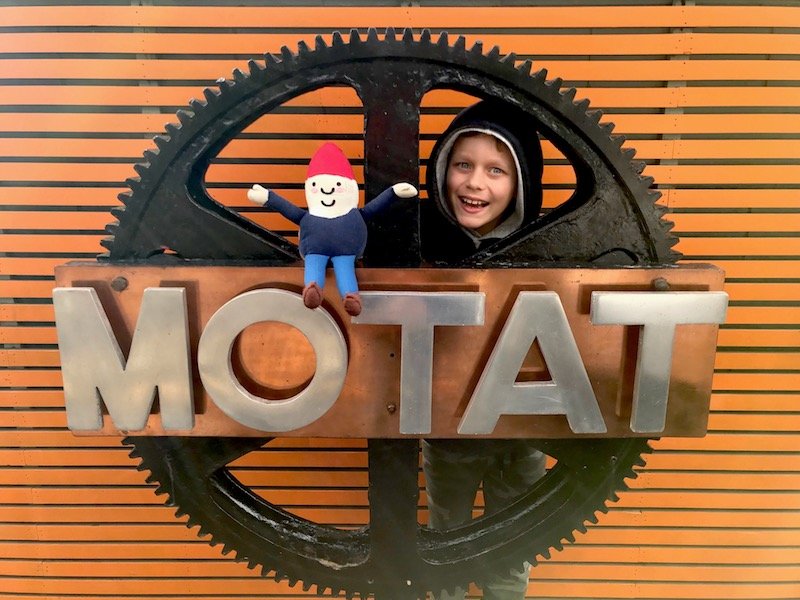 No.2: MOTAT NZ
The MOTAT museum is one of the best one day adventures for kids in town.
Find hands on activities in 8 sheds, outdoor areas, and other buildings on site.
DO NOT MISS THIS PLACE.
Read our comprehensive guide to MOTAT transport & technology museum.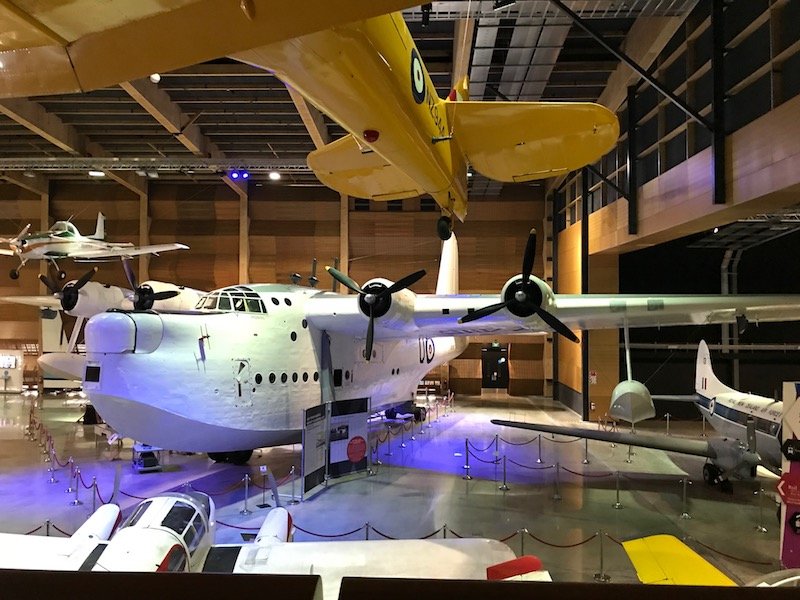 No.3: MOTAT Aviation Hall
There's MONSTER-SIZED planes at MOTAT Aviation Hall next door!
Don't skip this family friendly attraction, no matter how late in the day it is.
The kids will be in awe.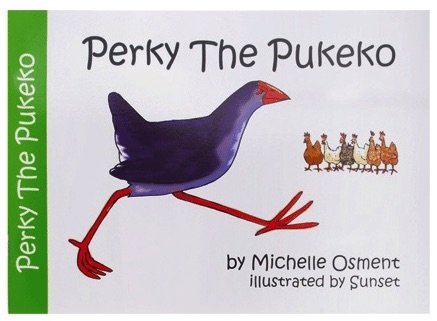 SHOPPING IN AUCKLAND CITY
No.1: Best Kiwiana Gifts
You can't visit New Zealand and not buy at least one item of Kiwiana.
What is Kiwiana, you ask?
Read our guide here, and find a whole bunch of Kiwiana shops too.
No.2: Best Markets in Auckland Central
Love to visit Farmer's Markets on your travels to catch up with the locals, and support small businesses who hand make their goods.
Here's a list of the best Farmer's markets in Auckland
Hot tip: Here's a round up of the best farmers markets in New Zealand too.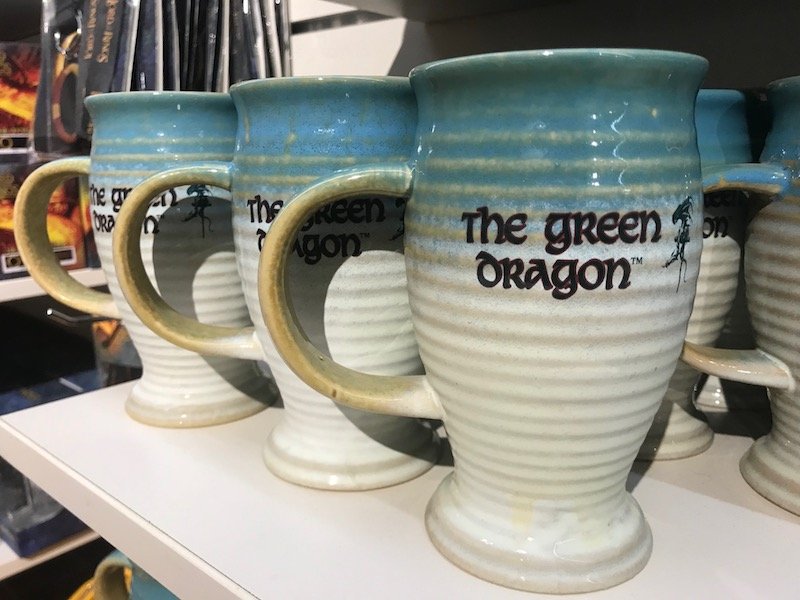 No.3: New Zealand shopping guide for arty crafty people
First up, check this round up of the best craft shops & artist hubs in NZ.
This is where you'll find MADE IN NEW ZEALAND goods.
Hot tip: You can buy pottery Hobbiton mugs from the Green Dragon Inn. Details here.
New Zealand craft shops
Head to the best craft markets in town too.
Read this guide to craft markets in Auckland (and the rest of New Zealand too)
Knitters, Felters, Sewers…. read more below
No.4: Where to shop for New Zealand Souvenirs in Auckland?
Read our guide to NZ souvenirs
It lists the best places to go souvenir shopping in Auckland, but also around the country.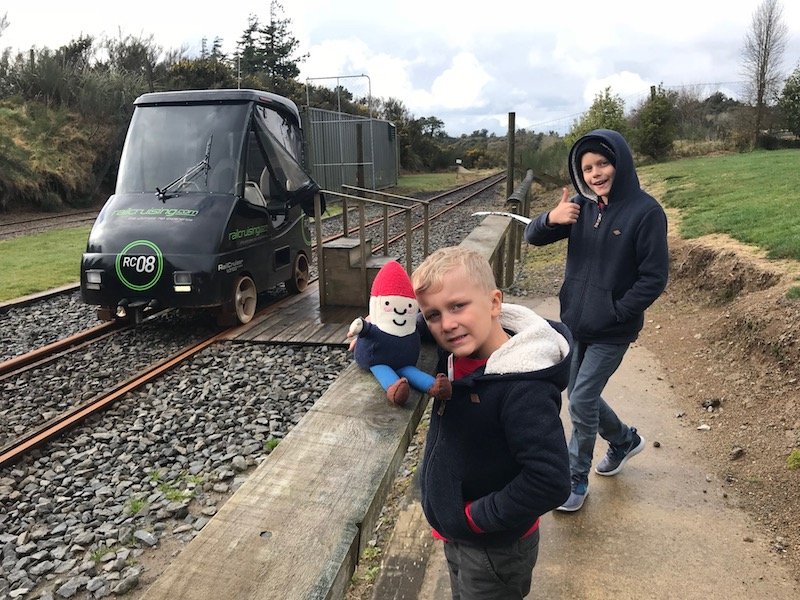 Looking for more fun attractions in New Zealand for families?
Click the blue links below for more NZ attractions.