INSIDE: Roam the Gnome's Guide to the Best New Zealand Snacks to buy as souvenirs!
Our favourite shop in New Zealand is a GROCERY STORE!
While I love browsing unique gift shops full of handmade gifts and souvenirs from New Zealand, the one place I'm guaranteed to pull out my wallet is in the supermarket.
I never leave New Zealand without a suitcase stuffed full of the best New Zealand snacks and drinks, and stuff to make my favourite New Zealand slices, cakes and treats.
Snack foods from New Zealand are also a good gift idea when there's a lot of people to buy for. I buy a few bags of kiwi snacks or wrapped candy for the kids to take to school and share among their friends when we return home.
Not everyone can afford to travel (or has the time to) but we can bring a taste of another culture back to our friends, neighbours and family in a Kiwi snack.
Disclosure: This article contains affiliate links. If you make a purchase after clicking on one of these links, we may receive a small commission at NO extra cost to you.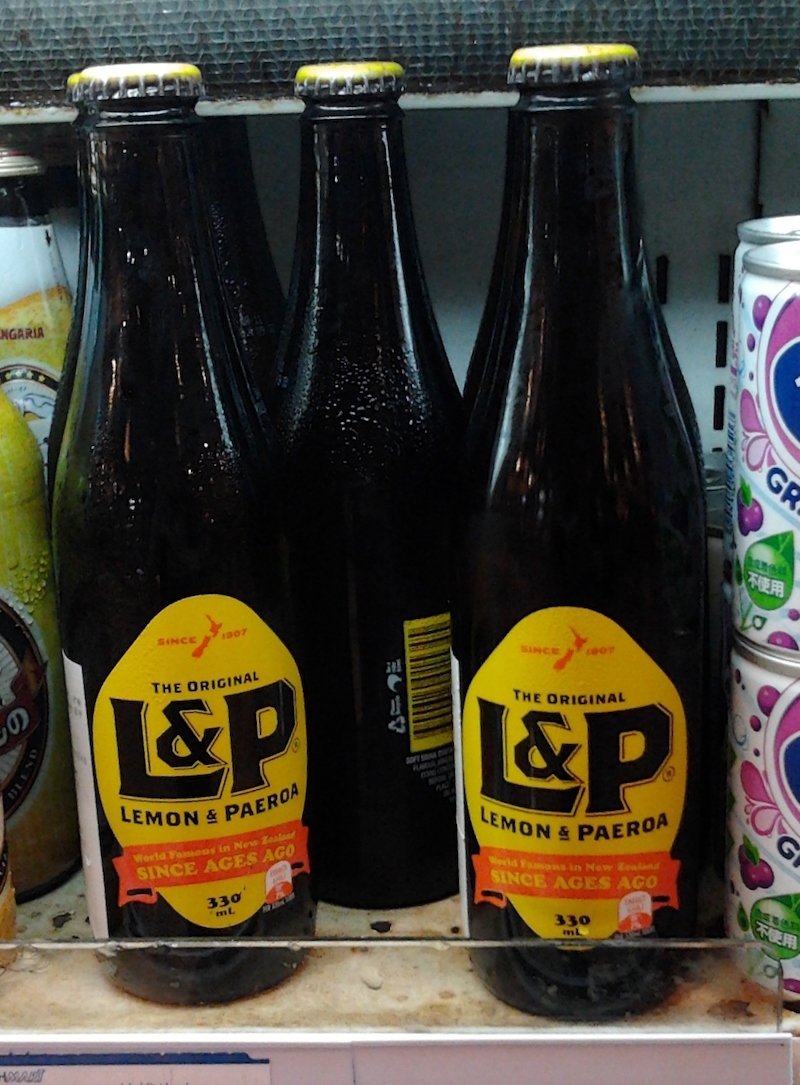 Image credit: Wikipedia
BEST NEW ZEALAND SNACKS TO BUY
Correct at time of publication on Roam the Gnome. Please check with venue for updates. We apologise in advance if there have been any changes we are unaware of. All prices in NZ dollars, unless otherwise stated
Want to know what are the must try New Zealand snacks, or what are some snacks one can only find in New Zealand?
Let's start with New Zealand drinks.
---
RELATED: Ultimate Guide to NEW ZEALAND Grocery Stores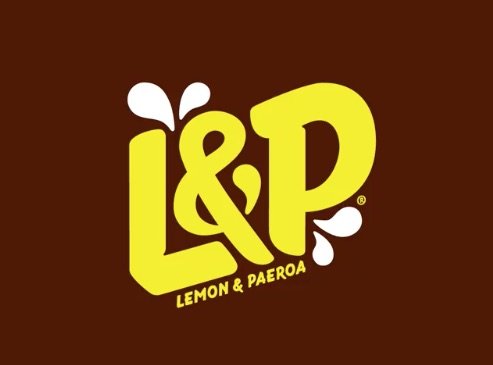 NEW ZEALAND DRINKS
No.1: L&P drink
Probably the most famous drink in New Zealand is L&P.
L & P cans or bottles of softdrink can be found in every New Zealand supermarket or corner 'dairy'.
L & P, short for Lemon and Paeroa is a popular, if not iconic fizzy drink in NZ. It was invented in 1904 by a thirsty fellow wanting to spice up the plain mineral water he was drinking from the town of Paeroa, by adding a squeeze of lemon.
It was a sensation.
More than 100 years later, L&P is still a buzz brand.
If you get to the town of Paeroa, north of Matamata and close to Tauranga itself, you can take a selfie with the giant L&P bottle!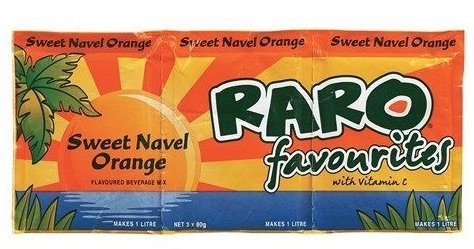 No.2: Raro
Raro Powdered drink sachets are one of those childhood memories for kids who grew up in New Zealand. Kind of like Tang in Australia, or Dr Pepper cherry drink in the USA.
I kind of know better these days than to drink powered fruit drinks, but when it's in the house, I can't help myself! I tell myself it's bringing a bit of culture to my half-Kiwi boys.
Raro drinks come in flavours, including:
Mango orange
Blackcurrant
Lemonade
Lime
Passion Orange
Pineapple
Pineapple orange
Strawberry Passion
Raspberry
Sweet Navel Orange, and
Tropical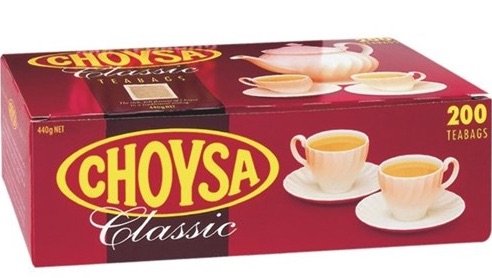 No.3: New Zealand Tea and Coffee
Want a cup of tea? Guaranteed it's a Choysa classic tea bag – square or round. This is the go-to tea bag brand in New Zealand.
For something fancy, try:
Twinings New Zealand breakfast tea, or
Ti Ora brand teas.
Coffee drinkers in New Zealand may now drink fancy single origin or blend coffee beans that have been specially roasted ethically.
Good Coffee is quite a thing!
But once upon a time it was a choice between:
NZ Special Blend Instant Coffee, or
Gregg's Red Ribbon roast coffee.
Take your pick.
No.4: More Famous Kiwi drinks
These include:
Royal Crown Draft Premium Cola
Fresh Up soda drinks
Teza Iced Tea Feijoa and Limeblossom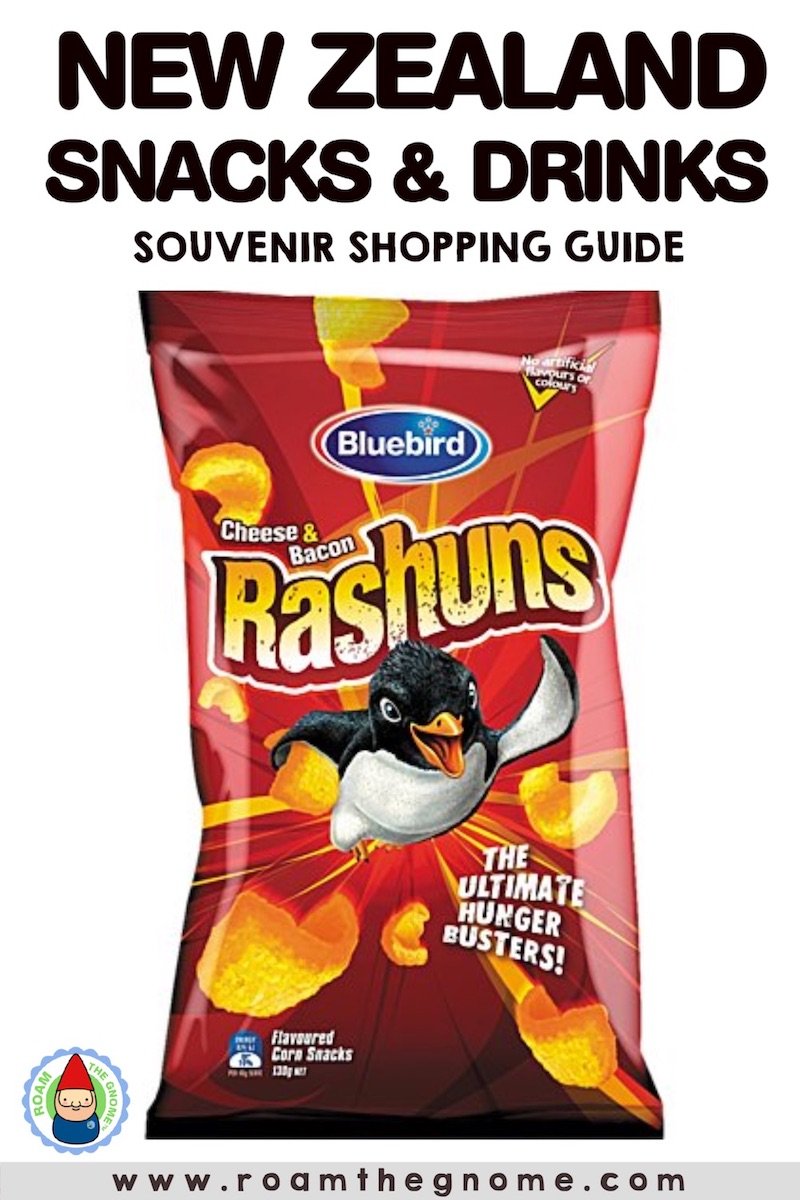 POPULAR NEW ZEALAND SNACKS SOUVENIRS
This the big list of the must try New Zealand snacks and the best New Zealand junk food from these Kiwi Company brands.
Never leave the country without these iconic New Zealand snacks in your luggage, even if it's only to gift them to your Kiwi expat mates.
No.1: ETA chips
ETA Ripple Spuds potato chips
ETA honey roasted peanuts
ETA kettles chips
ETA Cheeseballs
Munchos Spicy Tomato, or Cheese and Onion flavours
No.2: Bluebird Foods
Pick any one of these NZ snack foods and you'll have a guaranteed hit.
Twisties corn snack with cheesy coating
Rashuns cheese and bacon flavour crunchy corn snack
Cheezels
Biguns
Curlies
Poppa Jacks
Their range of chips is good too, with Bluebird salted chips, sour cream and chive, chicken, green onion, and thick cut chips to choose from.
The Bluebird Classic Kiwi Onion Dip chips are a best seller!
Even better when you make real NZ onion dip to go with them.
TOP KIWIANA FOOD IDEAS
If you are buying chips (alt: crisps), then THIS is the perfect accompaniment.
In fact, it's the ONLY dip you'll need in NZ, top of the New Zealand famous food list.
NZ Onion Dip Recipe
Then grab that bag of crisps and dig in!
(Guaranteed, this NZ snack won't last long).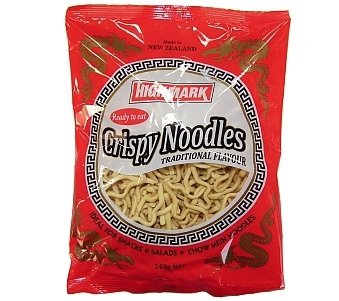 MORE New Zealand Snack foods
Krispa Cool Crisps Chicken flavour
Crispy Noodles by High Mark – traditional or chicken flavour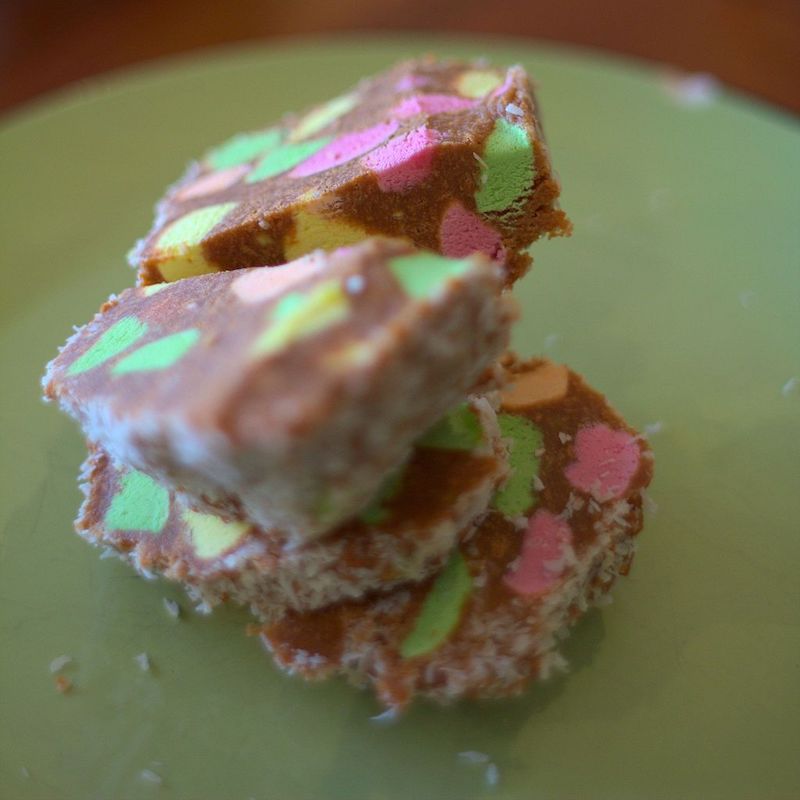 Image credit: Sean Neakums via Wikipedia CC BY-SA 2.0
BEST NEW ZEALAND SLICES (& LOLLY CAKE RECIPE)
I ate my first slice of Lolly cake at 30 when meeting the woman who would become my mother-in-law, Anne.
We were friends from first bite!
I love visiting with Anne.
She NEVER lets my sweet tooth down.
There is ALWAYS at least three plastic ice cream containers in the fridge filled with this week's Kiwi slice creations.
When she knows I'm coming to town, Lolly cake is on the menu.
(I'm glad these New Zealand treats are not available in my everyday life at home, or I couldn't help myself.)
Lolly cake is a soft biscuit batter of malt biscuits, butter, and condensed milk, filled with bite size pieces of Eskimo lollies, rolled into a log, coated in coconut, and then cut into round slices.
No.1: Iconic Kiwi Food Slices
Lolly Log Cake
Peppermint Slice
Jelly Slice
Marshmallow Slice
Caramel Slice
Louise Slice
Hokey Pokey Icecream
It's not a slice but you can't write a list of NZ treats without mentioning the much loved Hokey Pokey ice cream.
Hokey Pokey is vanilla ice cream with a bucketload of honeycomb toffee bits throughout.
I've seen people attempt to make Hokey Pokey slices but haven't tried it myself.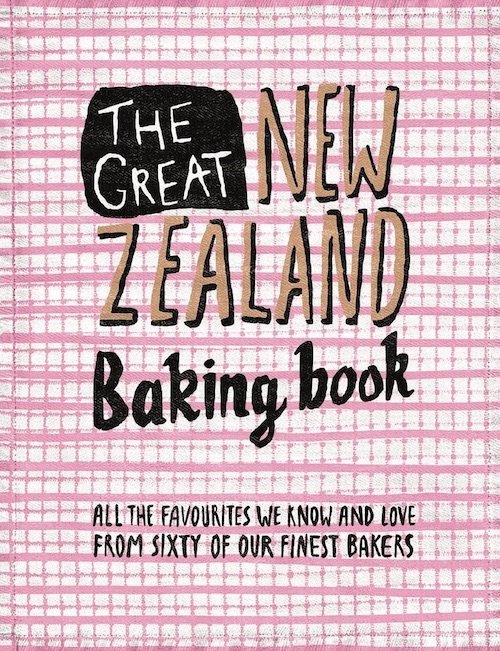 Where to find the Best New Zealand Slice Recipes?
I highly recommend The Great New Zealand Baking Book – it has ALL the favourite New Zealand baking recipes for the popular NZ slices.
Edmonds New Zealand CookBook
The other NZ cookbook to find is the Edmonds Cookery book by Bluebird foods.
The Edmonds cookbook is a Kiwi staple, found in just about every cupboard across New Zealand!

Image credit: Monica Shaw via Wikipedia CC BY-SA 4.0
BEST NEW ZEALAND BISCUITS
The most popular New Zealand biscuit is, arguably, the chocolate Afghan with a walnut on top.
Some would argue the Anzac Biscuit is the most well loved, but I think this is because it's the sentimental favourite!
Here's a list of the other popular biscuits in New Zealand:
Sultana Pastie
Shortbread
Hundreds and Thousands
Marshmallow Puff
Belgium Biscuit
Ginger Crunch
Squiggle
Pink Wafer
Gingernut
Melting Moments
Kiwifruit and Manuka Honey shortbread
---
RELATED: Click here for the Ultimate Guide to New Zealand Markets and Farmers Markets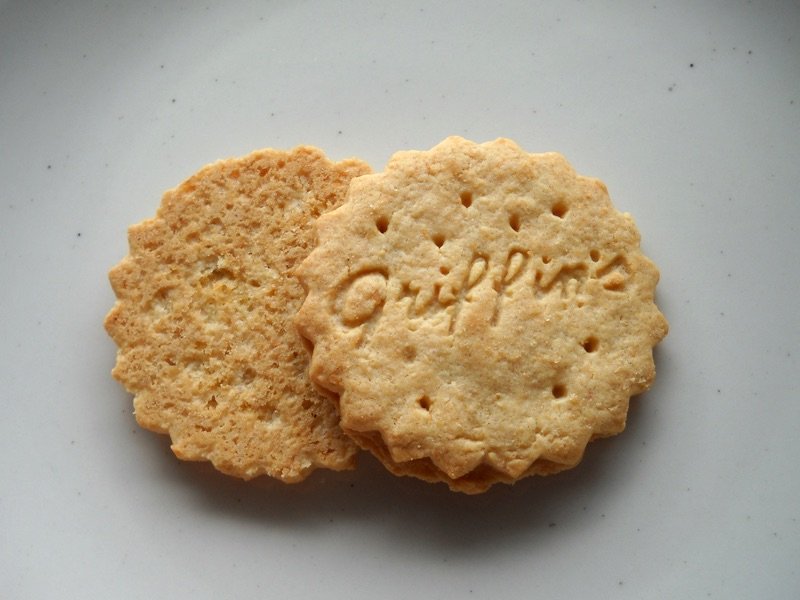 Image credit: Erik Kennedy via Wikipedia CC BY-SA 3.0
New Zealand Biscuit Companies & Biscuits to Try
Griffins is the most prolific of the NZ biscuits makers, and if you were to randomly door knock 25 houses across New Zealand, I guarantee you'd find these biccies in about 22 of the cupboards.
If you only visited Grandmas and Grandpas, the score might be a perfect 100%!
Take a peek below, so you know what to look out for.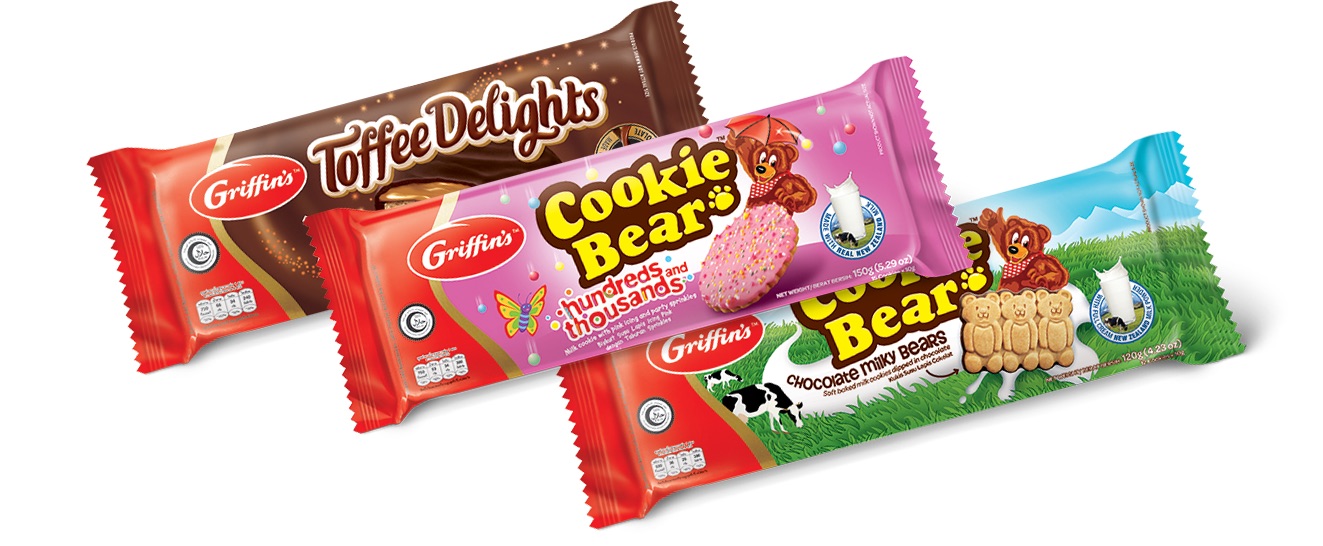 No.1: Griffins biscuits
Griffins is NZ's much loved biscuit company.
Try at least two or three different varieties from below:
Griffins Mint Treat Biscuits
Griffins Chocolate Thins Biscuits
Griffin Shrewsbury biscuits
Griffins Chocolate Coconut Macaroons biscuits
Griffins Afghans biscuits – not as good as homemade, but will do when you don't have time to bake!
Griffins Choc Thins and Jaffa thins
Griffins Sultana Pasties
Griffins Dundee
Griffins Golden Fruit
Gingernut Fingers
Griffins ChitChat
Griffins Chocolate sultana pasties
Belgian Cremes
Classic Cameo Cremes
Choc Krispie
Cookie Bear Hundreds and Thousands
Cookie Bear Stripes
Cookie Bear chocolate chippies
Original Snax crackers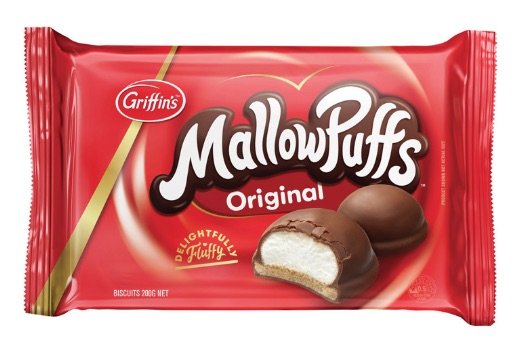 Griffins Mallowpuffs
My boys LOVE the Griffins MallowPuffs in both original and double chocolate flavours. They don't care which comes their way first, as long as Nana gives them one!
No.2: Earnest Adams cakes
Mini Rich Fruit Christmas Cake
Raspberry Slice
Chocolate chip
Gluten free macadamia cookies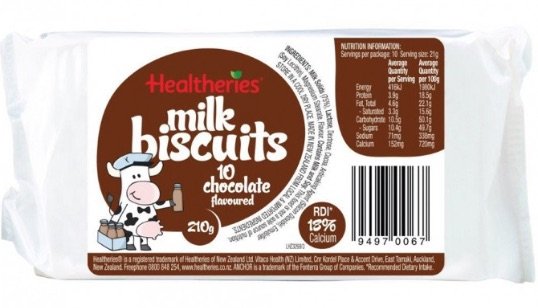 No.4: Healtheries
Healtheries Milk Biscuits – vanilla, banana, strawberry and chocolate varieties
No.5: Best New Zealand Biscuit Recipes
The Great New Zealand Baking Book has a section on Biscuits, AND savoury snacks too.
If you haven't already got it, what are you waiting for?
You seriously do not need any other cookbook if you want to bake your own NZ snacks and sweet treats.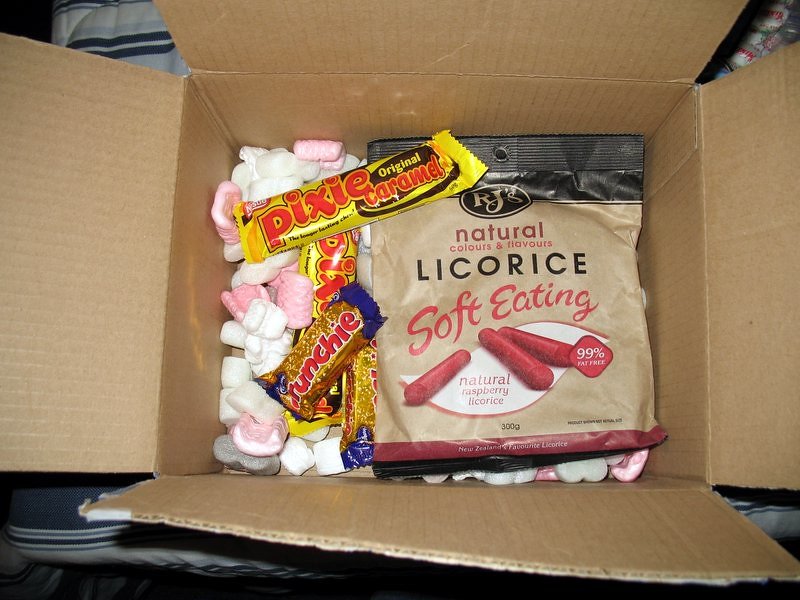 Image credit: Scott via Flickr CC BY-2.0
NEW ZEALAND CANDY
Of course, there's also delicious New Zealand candy.
I'm a candy fanatic, except when I go off all sugar because I can't stop any other way.
But when we travel in New Zealand, all bets are off.
I'm eating the NZ lollies and kiwi confectionery.
No one is stopping me, not even myself!
---
RELATED: The Ultimate List of the Best New Zealand Candy, Lollies & New Zealand desserts.

Image credit: Martin Criminale via Flickr CC BY-SA 2.0
BEST NEW ZEALAND CHOCOLATE
Here's a list just for starters.
Cadbury Chocolate Fish
Moro Bar?
Kiwiland Choc Honeycomb
Original Pixie Caramel
Whittaker's Chocolate blocks
There's lots more NZ chocolates to add to your 'taste testing' list.
Take a look at our guide to the BEST NZ Chocolate.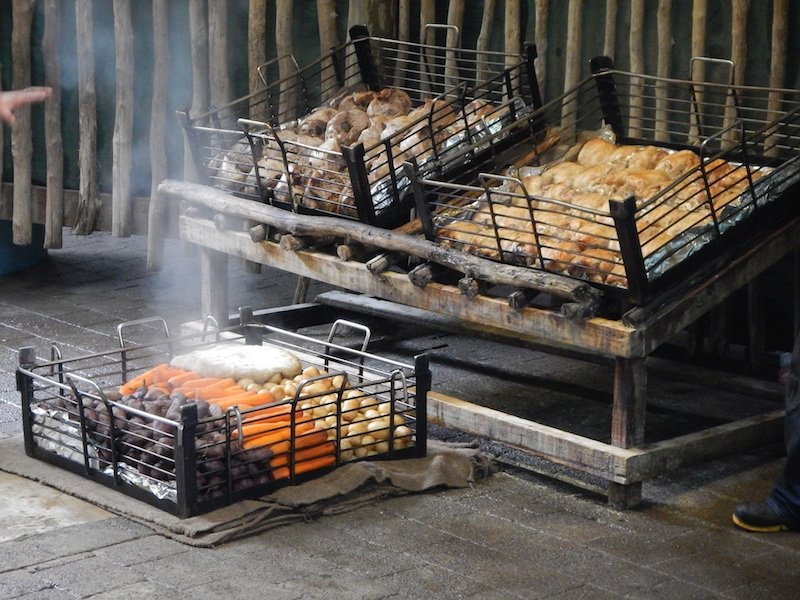 Image credit: PX here public domain
MAORI FOOD LIST SNACKS
No.1: Rewena Bread
Rewena (Maori sourdough bread) is one of the most common Maori foods made today.
Rewena bread is an authentic New Zealand food that's a little like Australian damper.
Cover a slice with a heap of butter and jam or golden syrup.
It's also often eaten as a savory side with soup or stew.
No.2: Maori Hangi
Another traditional Maori food is the hangi.
This is where chosen meats and root vegetables like kumara sweet potato are cooked underground for long periods until they are hot and delicious.
A hangi is usually also a community gathering, where friends and family come together to eat while enjoying each other's company.
While not a 'traditional' snack, it remains one of New Zealand's most popular ways to cook a meal when time permits.

NEW ZEALAND SNACK BOX (Kiwi Treats Box)
Now you have this monster list of NZ snacks, you can make up your own New Zealand Food Box to take home!
Or contact Kiwi Crate for ready made New Zealand snack boxes.
Or pick up any of these New Zealand Kiwi snack food bulk packs.
Toadstool Rating – Best NZ Snacks

Looking for Things to Do in New Zealand with Kids?
Taking a trip to New Zealand anytime soon? Bookmark these fun things to do in New Zealand with kids.