INSIDE: Our pick of the BEST Kiwiana gifts for friends and family.
Anyone visiting New Zealand needs to know about the thing called Kiwiana.
You can't become an honorary Kiwi, no matter how much you love the country, until you know about this phenomena.
We've gathered ALL the details of what you need to know about Kiwiana, including popular Kiwiana symbols, AND where you can buy goods & gifts emblazoned with these famous icons.
They may be kitsch, but they are also part of the Kiwi national identity!
Read all the details below.
Disclosure: This article contains affiliate links. If you make a purchase after clicking on one of these links, we may receive a small commission at NO extra cost to you. Main image: Needpix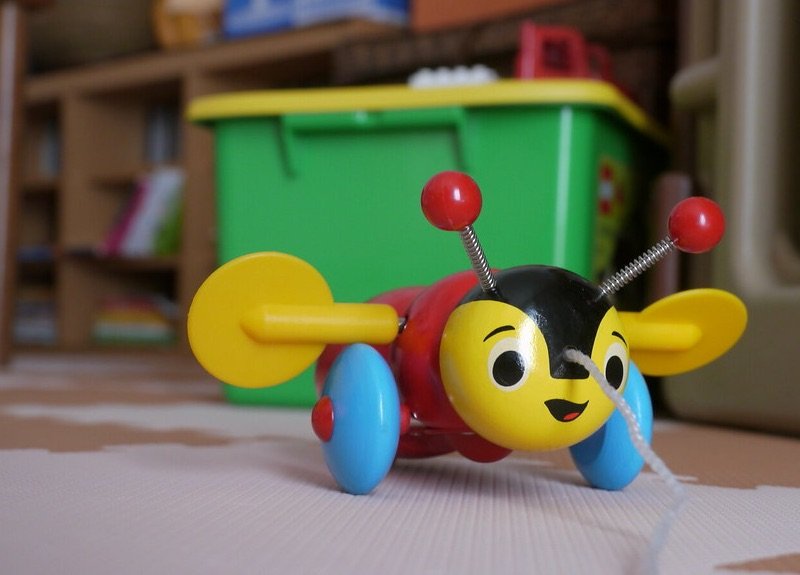 FAQ: What is Kiwiana in New Zealand?
What does Kiwiana mean?
According to Wikipedia, Kiwiana are certain items and icons from New Zealand's heritage, especially from around the middle of the 20th century that are seen as representing iconic Kiwi elements.
These "quirky things that contribute to a sense of nationhood" that have stood the test of time, include both genuine cultural icons and kitsch.
They are things that are recognised by most New Zealanders as something familiar, and heartwarming – a throwback to something comforting from one's childhood or memories.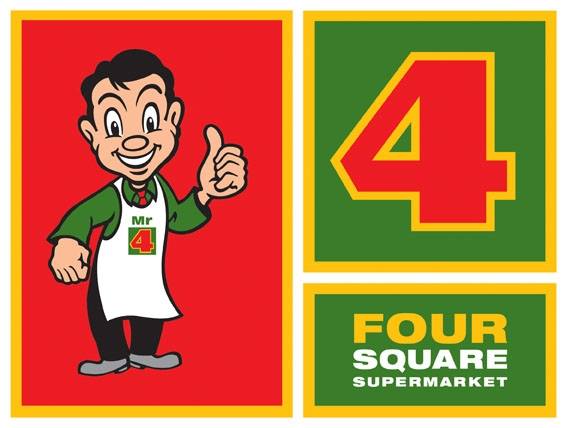 Kiwiana Souvenirs List
We've compiled the Ultimate Kiwiana icons list of things you can buy as gifts for family and friends.
First up, though, a big list of A-Z Kiwiana objects & things!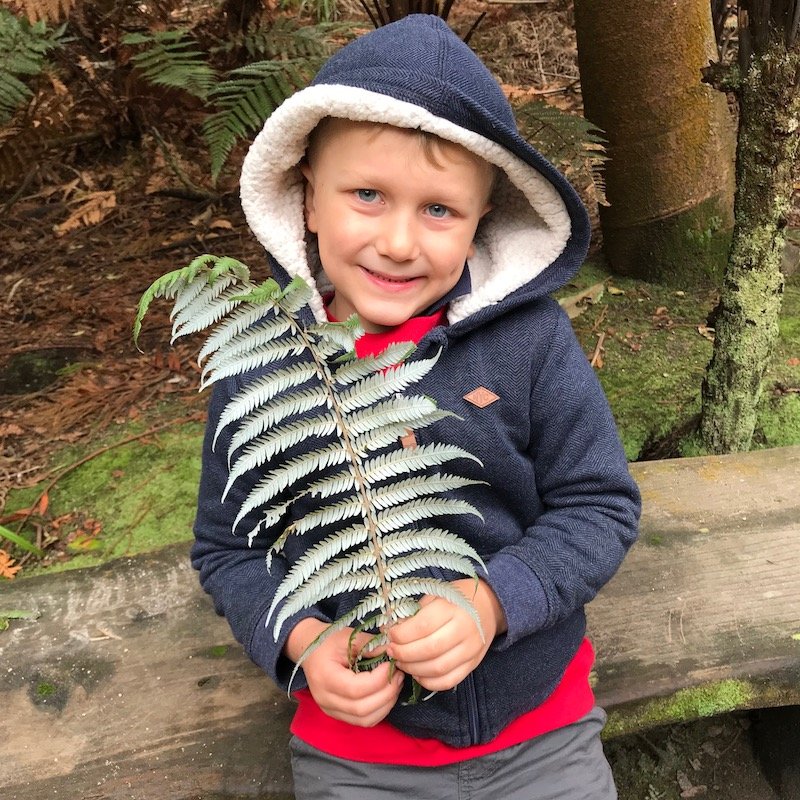 THE INSIDE SCOOP: New Zealand Kiwiana A-Z List
Correct at time of publication on Roam the Gnome. Please check with venue for updates. We apologise in advance if there have been any changes we are unaware of. All prices in NZ dollars, unless otherwise stated
Popular Kiwiana icons include images of:
ANZAC biscuits
Afghan biscuits – recognised by the lump of chocolate icing and a walnut on top!
All Blacks NZ rugby team
Black singlets with gumboots
Bluebird chips
Bungee jumping
Buzzy Bee toy on a pull along string
Caravans (retro style)
Chelsea golden syrup
Corner Dairy (milk bar) to buy sweets and treats
Edmonds baking powder
Edmonds cookery book – THE staple cookbook in every NZ home!
ETA chicken flavoured chips
Feijoa fruit
Fish and chips (Shark and tattie from the local fish and chip shop)
Footrot Flats, an iconic cartoon series of books by Murray Ball
Greenstone jewellery
Griffins biscuit packaging
Gumboots, usually in black
Haka, the Maori war cry
Hairy Maclary books
Hangi (traditional Maori feast cooked underground)
Jaffas
Jandals (thongs)
Jelly tip ice cream
Kiwi Bach houses (the humble beach house, named after the word 'bachelor', as these trips are all about being on your own, without tonnes of crowds around, and "recharging your batteries" before a new week begins)
Kiwi bird – New Zealand native flightless bird (Kiwi is slang for a NZ born person too)
Kiwi boot polish
Kiwi fruit – distinctive green fruit with a furry skin
Lamingtons (also Australiana – we fight over who made these first!)
L&P cans
Manuka honey
Marmite
Merino sheep
Milk bottles (empties for the milkman)
New Zealand jade/greenstone jewellery and Maori tikis (awesome Maori gifts for friends back home)
Number 8 wire – a staple on fenceposts around the country
Onehunga Princess wool blankets
Onion dip
Paua shells – abalone shell that has a magical silvery shiny inside when polished, used in jewellery and souvenirs
Playing bullrush in the school yard (or at home)
Rimu timber
Rugby All Blacks
Silver Fern motif- as pictured in Jack's hands above!
New Zealand stamps with NZ flowers on them
Sheep and merino wool
Sunlight soap
Swanndri jackets – waterproof and woollen. Every Southern Man, or Southern Woman has one!
The Great New Zealand songbook (every school child had one!)
The Haka Maori tribal dance
Tiki, the Maori neck adornment
Watties Baked Bean cans
Watties Spaghetti in Tomato sauce
Watties tomato sauce
Weetbix breakfast cereal
4 Square supermarket signs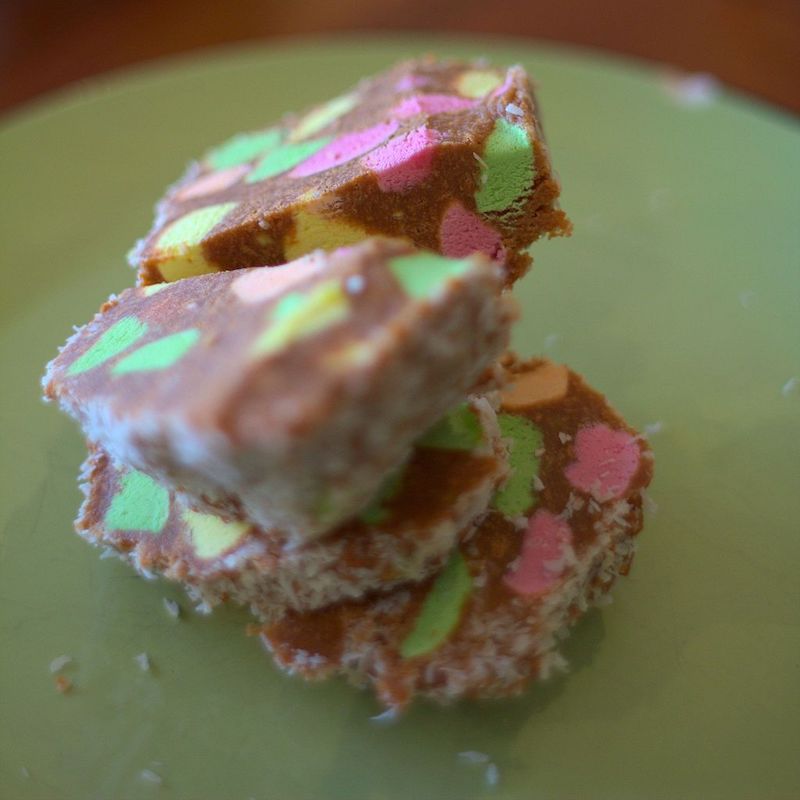 Image credit: Sean Neakums via Wikipedia CC BY-SA 2.0
Famous Kiwiana desserts & sweets
The best New Zealand biscuits, slices and sweet treats include:
Hokey pokey ice cream (toffee chunks in vanilla ice cream)
Pavlova
Lolly Cake
Afghan biscuit
Squiggle biscuit
Custard slice
Louise slice
Mallowpuff
Melting moment
Shrewbury biscuits
Peanut brownie
Sultana pastie
Marshmallow slice
Caramel slice
Peppermint slice
Chocolate weetbix slice
Cookie time biscuits
Steamed pudding
Fairy bread
Whittakers chocolates (see Lollies below)
No Kiwiana menu at a Kiwiana themed party would be complete without these things!
Best Kiwiana Gifts NZ has for Friends and Family
These are the best New Zealand Kiwiana souvenirs we love to give, and receive.
No.1: Kiwiana Homewares
Kiwiana teatowels
Kiwiana oven gloves
Kiwiana cushions & Kiwiana cushion covers
Kiwiana doormat
Kiwiana luggage tags
Kiwiana keep cup
These things make great Kiwiana wedding gifts or Kiwi Christmas gifts!
Looking for outdoor gear?
Head to The Warehouse NZ to find:
All Blacks folding camping chairs, and
All Blacks umbrellas.
---
RELATED: Best New Zealand Crafts stops, Artist Cooperatives and Design stores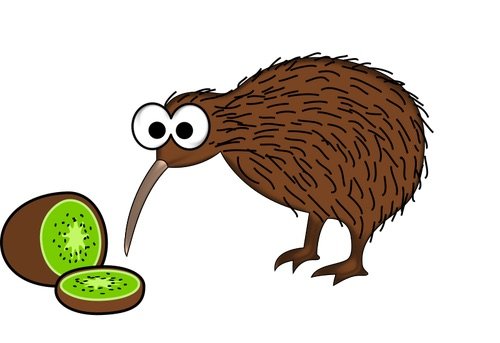 No.2: Kiwiana Home Decor
Looking for kiwi gifts for the person who loves to decorate?
Kiwiana art
Kiwiana prints
Kiwiwana wall decals
Kiwiana stickers
Kiwiana posters
Kiwiana duvet covers
Those who really want to up their Kiwiana interiors style can even buy Kiwiana wallpaper!
Head to New Zealand Fine Prints to find all kinds of gorgeous illustrations including:
the famous Mr Foursquare cartoon from the Supermarket logo
All Blacks flag prints
New Zealand maps
Kiwi campers prints
native New Zealand flora and fauna prints, and more.

Image credit: Gummies NZ
No.3: Kiwiana clothing & fashion
Kiwiana earrings
Kiwiana gumboots
Kiwiana t shirts
All Blacks clothing and merchandise
No self respecting Kiwi could ever be without a pair of gumboots but why stick with boring bland black ones?
Check out the Gummies website to find the most adorable kiwiana inspired gumboots for women and children.
Head to the Warehouse to find hats, beanies, jade jewellery, and paua jewellery.
Online, Kiwi Silks sell beautiful hand painted silk scarves and art panels, some of which features Kiwi birds such as Tui birds, Pukeko and Fantails.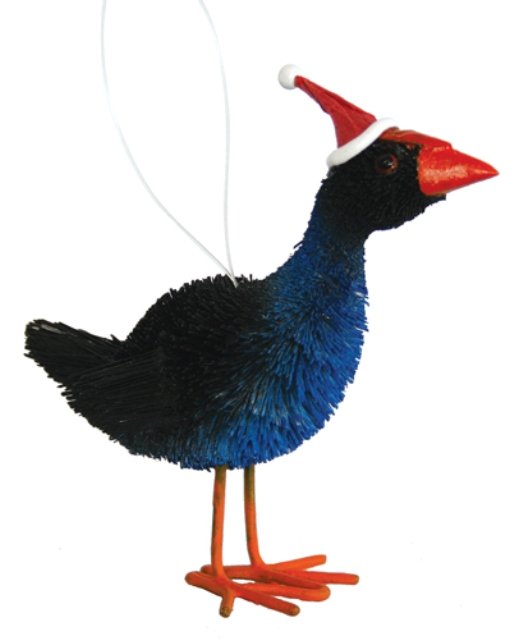 No.4: Kiwiana Christmas decorations
Want to bring some New Zealand spirit into the festive season and make a Kiwiana Christmas?
You'll find:
Green koru fern christmas decorations
Red Koru Wharenui meeting house decorations
Haka man decorations
Tui bird decorations
New Zealand birds on Christmas baubles
You might even find a Fish & Chip Santa, or a Bungee Santa!
My favourite is the Pukeko Hanging Christmas decoration (as pictured above) from Studio Sixty Seven giftware.
Buy some Kiwiana Xmas tree decorations for your tree too.
Try the Wellington Christmas Company.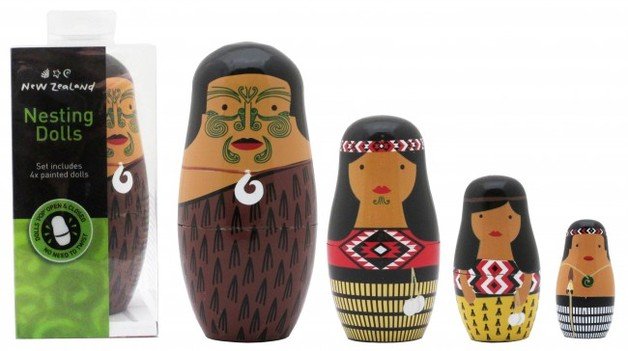 No.5: Kiwiana Toys
A Kiwiana childhood is not complete without these iconic inclusions, the most important of which is the much loved Buzzy Bee pull along toy!
Kiwiana costumes
Kiwiana nesting dolls (Hot tip: buy a UNIQUE set of Maori nesting dolls needle felted from NZ merino wool here)
Kiwiana jigsaw puzzle
Kiwiana Buzzy Bee
Kiwiana Games
Kiwiana Colouring Pages
Kiwiana Alphabet Frieze or bunting
Head to the Warehouse NZ to find a wide variety of New Zealand toys and games, inlcuding New Zealand Monopoly boards, and Kiwi children's books.
Pohutukawa in Mount Maunganui has lots of New Zealand toys for kids, including Kiwi bird soft toys, cute baby clothes, Kiwiana finger puppets, Alphabet Kiwi flash cards and a kiwiana memory game, Pukuko soft toys, soft wool sheep plush toys, Tui soft toys, and even a Tuatara lizard soft toy!
In Christchurch, visit the Toy Collector shop at 36 Manchester Street, Christchurch Central, or Kmart.
Head to Aotea Gifts or Whitcoulls in Queenstown.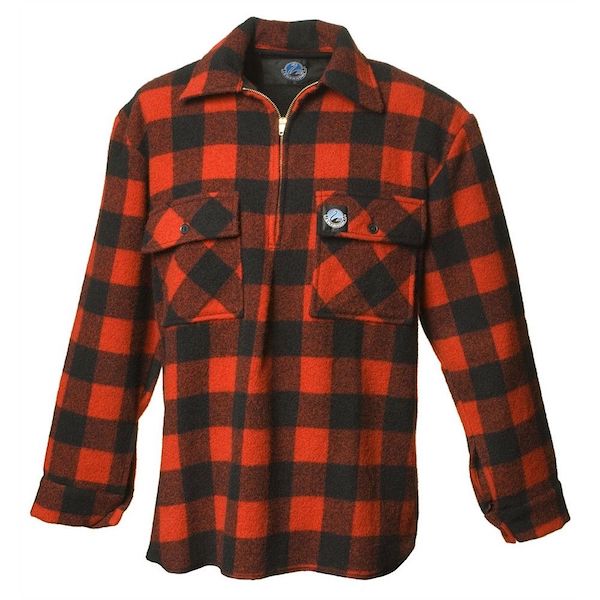 Kiwiana dress up ideas
Dress up in Swandri top and gumboots, or a black vest, short shorts, a bucket hat and gumboots, and you'll be in the National dress.
Or check out these costumes from First Scene including:
Kiwi bird
Pukeko bird
Southern Woman
Air New Zealand flight attendant
Fred Dagg
Georgie Pie shop assistant
Mr Four Square
Milky Bar Kid

No.6: Kiwiana Lollies
There's no need to spend a fortune on Kiwiana gifts and souvenirs for friends and family.
Some of the cheapest and best Kiwiana gifts come from the local supermarket – New World, Pak 'N Save, & more.
Take a trolley in.
Pack it with small NZ souvenirs for classroom teachers, kindy teachers, neighbours, children of good friends, the local librarian, and anyone else you plan to buy a little kiwi souvenir for.
Pascall minties
Pascall milk bottles lollies
Pascall wine gums
Perky Nana bars
Pineapple Lumps
Chocolate Fish
Eskimo lollies
Smokers pink musk balls
Whittakers peanut slab
These Kiwiana New Zealand treats won't be in the cupboard for long!
---
RELATED: Guide to the Best New Zealand Candy here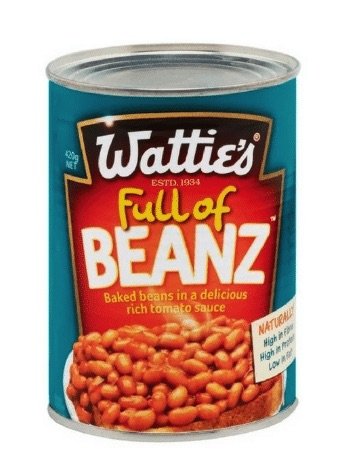 No.7: Kiwiana food ideas (Kai)
Here's a list of Kiwiana foods for friends and family who love to cook and eat.
Hot tip: Pick up the Edmonds Cookery Book – it's a NZ staple in every household.
Fish and chips (with Watties' Tomato Sauce)
Potato fritters from the fish shop (alt: potato cakes, or potato scallops but FILLED with soft potato and sometimes veg)
Steak and mushroom pie
Mince and cheese pies
Maori Fry Bread
NZ Onion Dip Recipe?
Onion dip made from reduced cream and Maggi packet onion soup mix (best with Bluebird potato chips!)
Roast Lamb
Whitebait fritters
Feijoa fruit
Silverside Corned beef with mustard sauce (served with potato and green beans)
"Boil up" boiled meal of pumpkin, potato, sweet potato kumara, carrots, onions etc. Can add pork tenderloin, lamb shoulder chops, or sausages as the meat. Jazz it up by adding some 'doughboys' dumplings made from flour and water. (Find the recipe here)
Hangi dinner
But top of the list is a meal from a Maori hangi, cooked underground.
There's nothing quite like a big plate of roast lamb and pork, complimented with chunks of taro, potato and sweet kumara potato!
Try one for yourself on a Tamaki Maori Village tour in Rotorua.
(Read our review here to find out all about it)
---
RELATED: Guide to New Zealand Grocery Stores (and what New Zealand food to buy there)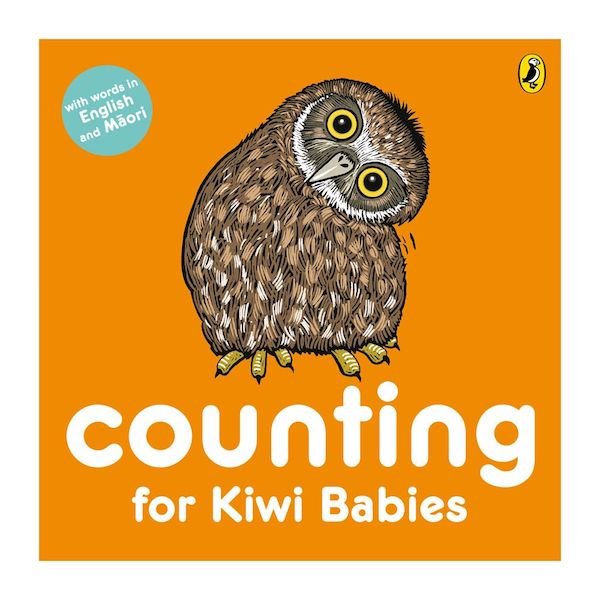 No.8: Cute Kiwiana baby gifts
Check out ASideProjectNZ for a collection of baby onesies and body suits, or Kiwiana baby bibs.
Or All Blacks baby clothes
A pair of lambwool booties for baby is another option.
Or buy one of these Kiwiana baby toys:
Cuddly lamb soft toy
cuddly Kiwi bird soft toy
Pukeko soft toy made in NZ
Kiwi Babies board books
rubber duck in Maori patterns
Inflatable kiwi toy decoration for the nursery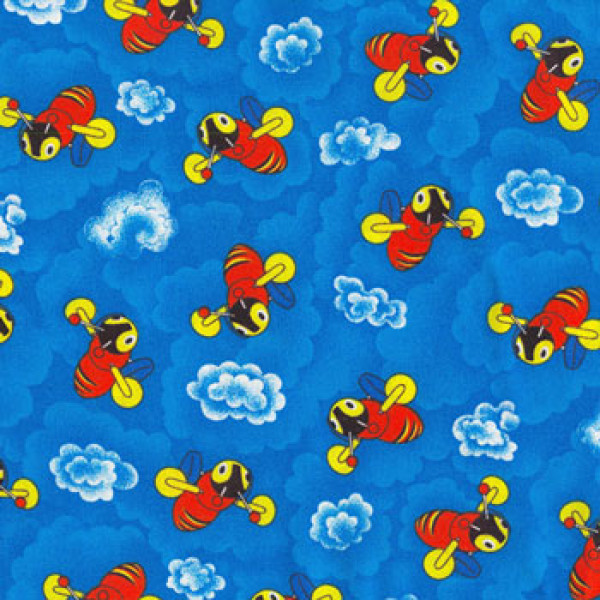 No.9: Kiwiana Crafts
Kiwiana fabrics
Kiwiana embroidery
Check out the range of Kiwiana fabric Spotlight has to offer.
They stock Buzzy Bee fabric, as well as fabrics emblazoned with:
Silver Ferns
Koru fronds
Pukeko birds
Tui birds
Paua shells
Maori symbols, and
flowers such as the Pohutukawa and flax designs.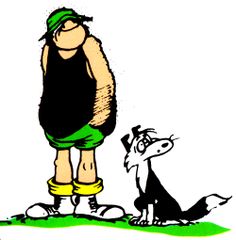 MORE of the Best Places to shop in New Zealand for Arty Crafty Design Loving Folk!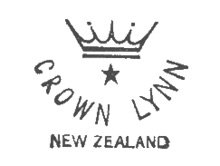 No.11: Vintage Kiwiana
Search all the garage sales and yard sales you can and you might find a vintage souvenir Maori doll, vintage New zealand teatowels in good nick, ready to frame, vintage Paua shell brooches, or even a Maori Tiki door knocker!
Also, look out for the much loved Crown Lynn crockery and domestic ware (cups, saucers etc).
No.12: Cheap Kiwiana souvenirs
Kiwiana fridge magnets
Kiwiana socks
Kiwiana keyrings
Kiwiana pressed penny

Kiwiana Shop Guide
Best Kiwiana Shops Auckland?
Wondering where to buy kiwiana in Auckland?
Check IkoIko, The Poi Room and Creative & Brave in Auckland to find lots of New Zealand kiwiana kitchenware and things to use at home.
Visit Kiwiana Souvenirs at 165 Queen St, Auckland.
Where to find Kiwiana gifts NZ?
In Wellington, visit "Shut the Front Door" or the gorgeous Hapa, for a gorgeous curated collection of local and international designs, and plenty of stylish Kiwiana options.
Simply New Zealand has stores all over both North and South Island.
Our online go-to is Made It NZ, a curated site similar to Etsy but with all products made in New Zealand.
Another online option for cute Kiwiana kitchenware is Koop.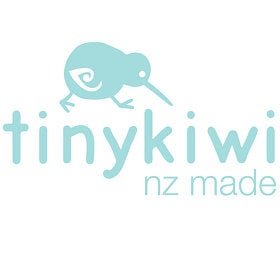 Etsy Kiwiana NZ
One of the best places to find handmade Kiwiana gifts is on Etsy.
There are some amazing Maori artists, graphic designers, painters, fabric designers, writers, ceramicists, carvers, and designers out there, working from tiny studios, to bring a modern take to beloved Kiwi icons.
Here's a few of our favourites:
No.1: Flash of Culture
No.2: Tiny Kiwi Creations
Check out their New Zealand Kiwi Alphabet cards, and their Kiwi bird calendars.
They also sell adorable New Zealand Cross Stitch patterns!
No.3: Etsy Kiwiana Gifts
Here's a few random finds we love too: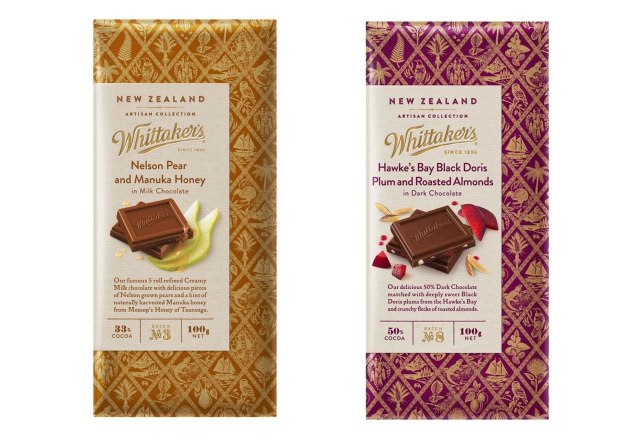 Best New Zealand Kiwiana gifts to send overseas
The best Kiwiana things to send overseas are:
Kiwiana socks
Designer scarves
Kiwiana tote bag
Kiwiana shopping bag
Kiwiana tea towels
Whittakers chocolate blocks, or Whittakers artisan chocolate blocks
Kiwiana playing cards
Kiwiana cookbook
Kiwiana cookie cutters
Buzzy bee socks
Kiwiana apron
Where to buy a Kiwiana gift box of New Zealand Products?
Try My Goodness – they have an upmarket Kiwiana gift basket for the foodie!
Another option is Kiwiana hampers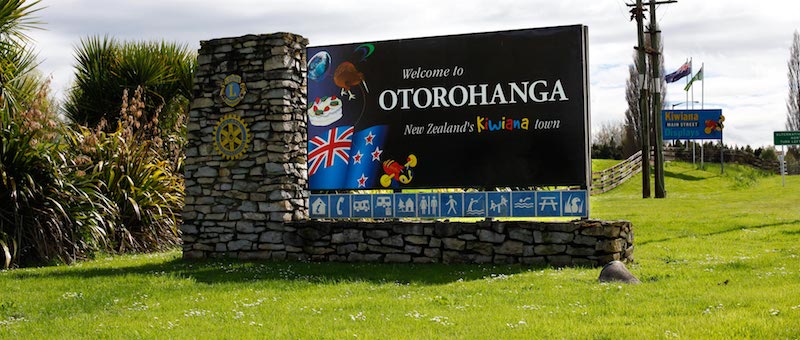 Kiwiana Town – Orotohanga
There's one place in New Zealand's North Island best known for their dedication to Kiwiana.
Orotohanga is near Waitomo Caves, and south of Hamilton.
Check out the Kiwiana displays in the shop windows, and on Ed Hillary Walkway.
Look out for famous Kiwiana logos, and collections of famous New Zealand food products, toys, brands, animals and birds, sports and popular games, Maori culture, music, stories of famous people from New Zealand such as Aunt Daisy and Sir Edmund Hillary, and more.
You'll see Kiwiana murals, sculptures, and artwork.
Hot tip: The souvenir shops here are your best bet to get your Kiwiana fix in one go!
Stop by one of the cafes to try NZ kiwiana staples such as Lolly Cake, or Weetbix slice with your cup of tea.
Address: State Highway 3, just 15 minutes north of Waitomo Caves Village.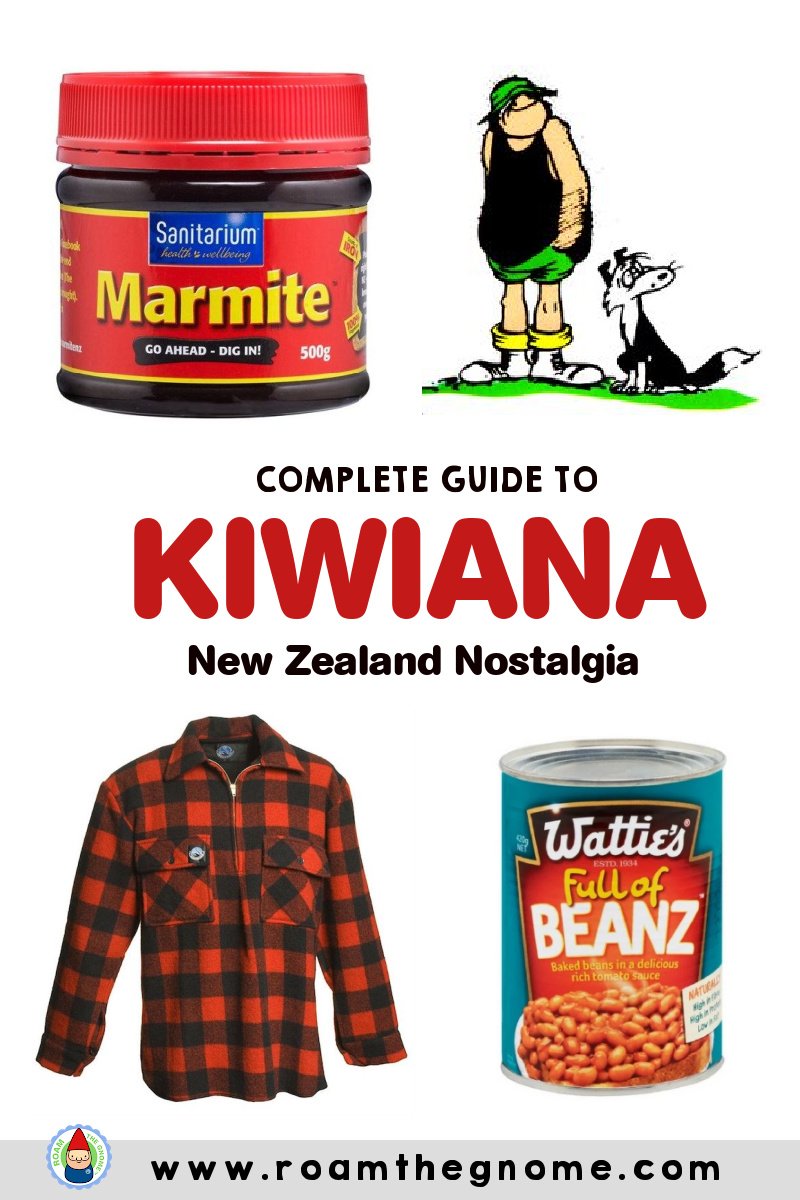 FREQUENTLY ASKED QUESTIONS ABOUT KIWIANA NEW ZEALAND
No.1: Where did Kiwiana originate?
There's no set timeline to Kiwiana.
The collection of Kiwiana things has evolved over time, as certain brands, animals, birds, graphic designs, television commercials, products, fashion, and foods etc have entered the collective heart consciousness of the New Zealand people through repetitive visual stimulation, fond recognition, and/or regular use.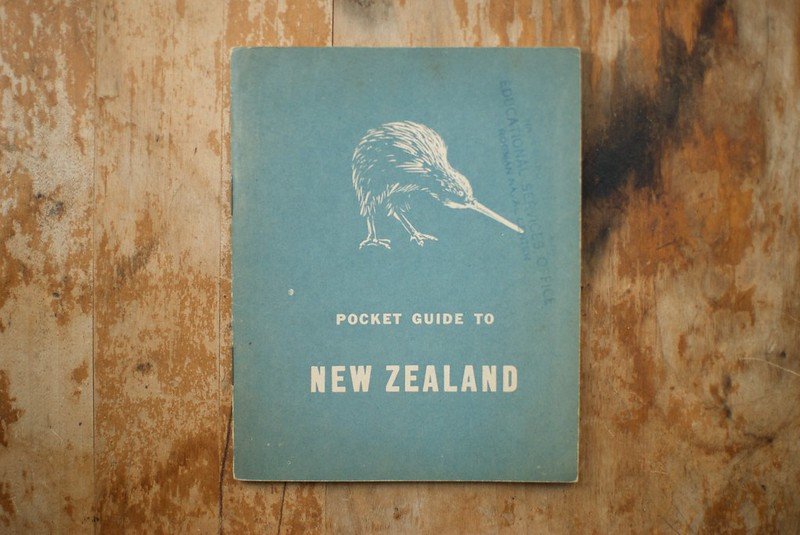 Image credit: Ian Collins via Flickr CC BY ND-2.0
No.2: Best Kiwiana words and sayings?
No.1: Sweet As.
Meaning: Yes, that works. Perfect. Great. Good.
No.2: Bro. Cuz.
Meaning: Friend, mate, close buddy.
No.3: All good. No Worries.
Meaning: Everything is all good, or You're welcome.
No.4: Chur/Choice.
Meaning: Awesome, excellent, cool, fabulous.
No.5: Chilli Bin
Meaning: Same as a cooler, or Esky
No.6: Tramping.
Meaning: Hiking or bushwalking
No.7: Yeah Nah.
Meaning: No thanks.
No.8: You right?
Meaning: Are you ok?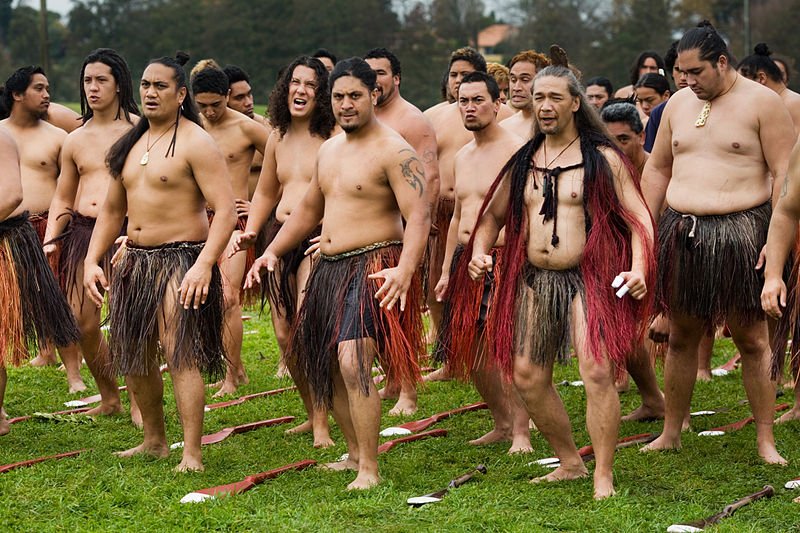 Image credit: Jorge Royan via Wikipedia CC BY SA 3.0
No.3: Famous Maori words used in daily life?
Kia Ora (key-a-or-a)
Hello
Haere Mai (High-rey-my)
Welcome
Haere Ra (high-rey-rah)
Goodbye
Aotereroa
Maori word for New Zealand, "Land of the Long White Cloud"
Kai (rhymes with "high")
food or dinner
Whanau (far-now)
Extended family
Ka Pai (ka – pie)
Great job!
Mana
Respect.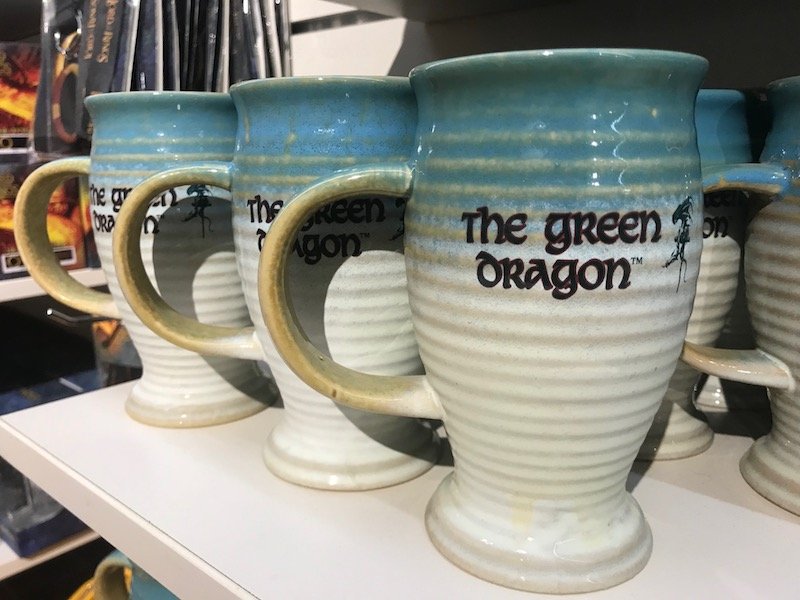 Best New Zealand Souvenirs
In the meantime, check out our Best souvenirs from New Zealand guide
It's full of the popular things to buy in New Zealand, as well as tonnes of unique ideas for New Zealand gifts and souvenirs.
Plus, there's a list of cheap things to buy in New Zealand
There's some more Kiwiana things listed too, and where to buy All Blacks gear.
You won't have to wonder what souvenirs to buy in New Zealand any longer!
---
RELATED: Take a sneak peek inside the HOBBITON SHOP at the Hobbiton Movie Set Tour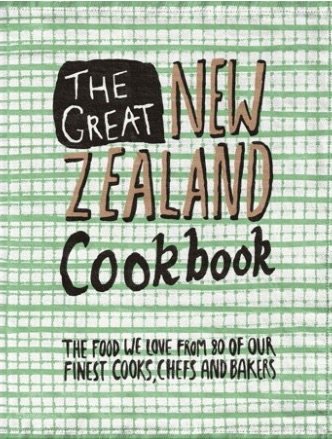 More New Zealand Shopping Tips
No.1: New Zealand Food Shopping tips
No.2: Best Markets in New Zealand
Looking for More Things to Do in New Zealand for Kids?
Click the blue links below.