INSIDE: Everything you need to know about finding the best Farmers Markets NZ has to offer.
Looking for all the best FARMERS MARKETS in New Zealand to add to your itinerary?
Or perhaps you are a serious foodie who loves to explore all the different home produce and hand crafted foods of New Zealand, and are looking for inspiration of where to go next?
You'll love this guide to Farmers Markets in NZ.
It's a ROUND UP of the best Farmers markets New Zealand has to offer on both the North and South Islands.
Read all the details below.
Disclosure: This article contains affiliate links. If you make a purchase after clicking on one of these links, we may receive a small commission at NO extra cost to you. Main image credit: Thorndon markets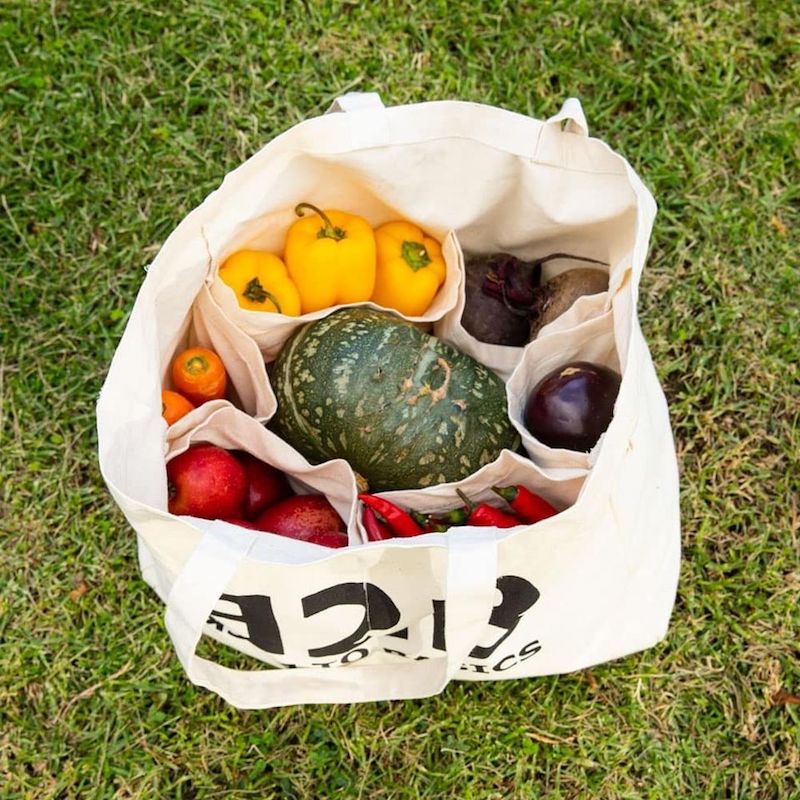 Image credit: Back to Basics
THE INSIDE SCOOP: BEST FARMERS MARKETS NEW ZEALAND NORTH ISLAND
Correct at time of publication on Roam the Gnome. Please check with venue for updates. We apologise in advance if there have been any changes we are unaware of. All prices in NZ dollars, unless otherwise stated
Check out these farmers markets on the North Island.
---
RELATED: The Complete Guide to NZ Supermarkets & best New Zealand food gifts
Image credit: Earthbound Honey
No.1: Auckland Farmers Markets
There are SO many awesome farmers markets in Auckland, that we wrote a whole separate story on them.
We list the best Saturday markets Auckland has.
Plus the best Sunday markets Auckland offers to those who love to eat locally sourced food from local NZ farms, including these three:
Matakana Farmers market
Clevedon Farmers Market
Parnell Farmers' Market
Read the guide to the best farmers markets Auckland has to offer here
Auckland with Kids
PS: If you are in Auckland, and are looking for the best things to do in Auckland with kids, we have you covered too.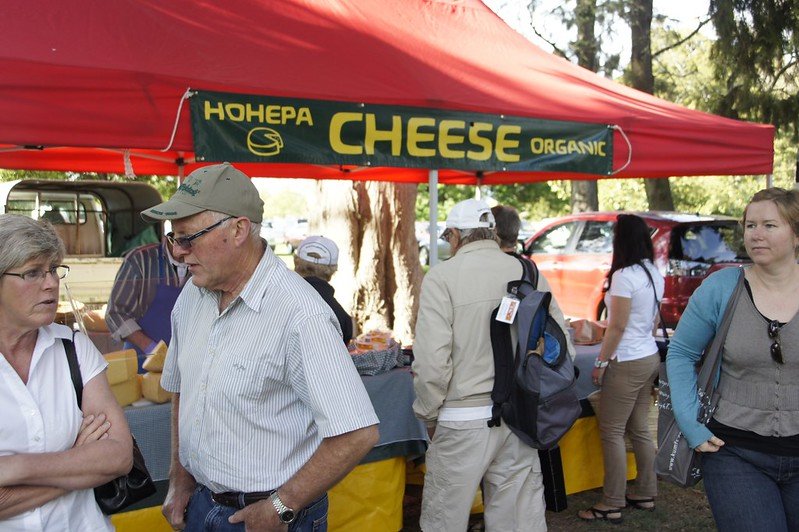 Image credit: ItravelNZ via Flickr CC BY 2.0
No.2: Hastings Hawkes Bay Farmers Market
The Hawke's Bay farmers market is at the Hastings showground, a flat treed space on the road out of Hastings.
This market has a lovely community feel.
You can find:
Hohepa Hawke's Bay – organic products including cheeses, dairy products, fresh produce and meat
Orcona chillis and peppers
Te Mata figs
Te Mata mushroom co
Harald's Bread world
Aquiferra Olive oils
Chocolatier Mirams for modern patisserie pastries and cakes, and artisan chocolate
Wright sprouts
Coastal squeeze juices
Danny's delicious hand made fresh pasta and sauces
Telegraph Hill olivery – taste their apricot and olive tagine!
Heather's Feijoas puree and bottled goods
fine smoked goods from the Smokehut
Woodburn venison
Gernot's Gold delicate jams and jellies
Fresh speciality breads and pastries
Bay Blueberries
Aurum Coffee roasters
La Petite chocolate
Muesli
The Bacon Sandwich Co make delicious bacon sandwiches
Hawke's Bay Wines
At Hastings Farmers market, you can also buy beautiful, handcrafted, 100% natural wool garments and homeware from Home Spun, and beeswax reusable food wraps from LilyBee wraps too.
THE INSIDE SCOOP: Hastings Farmers Markets
Address: Hawkes Bay showgrounds, Kenilworth Rd, Waipatu, Hastings
Market opening hours: Every Sunday, 8.30am to 12.30pm
Website: Click here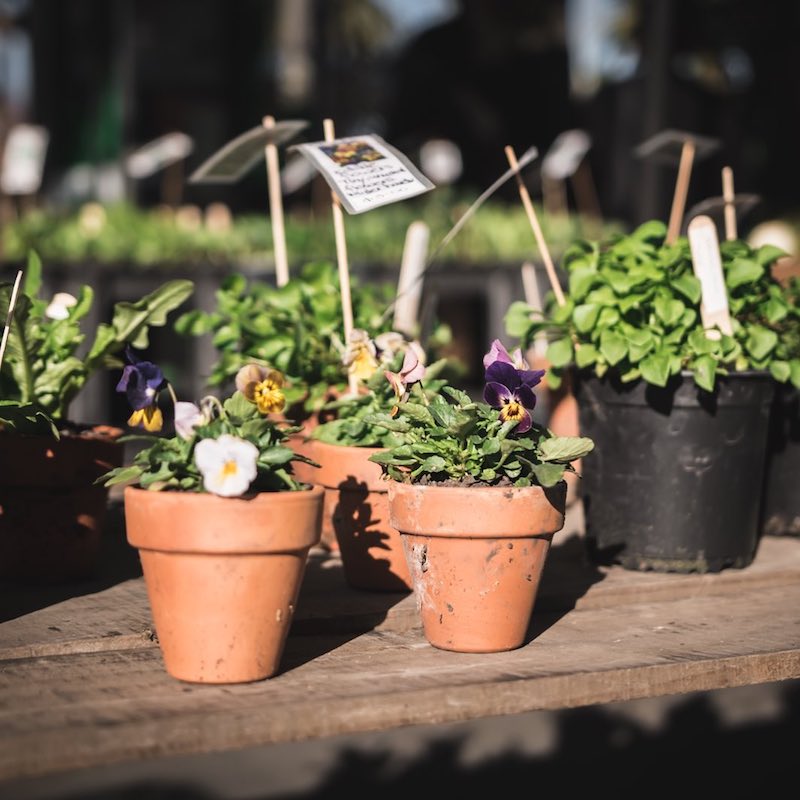 Image credit: Napier Urban Farmers Market
No.3: Napier Farmer's Market
Napier Farmers Market is where the locals shop for their weekly produce, fresh flowers, herbs, and more.
Enjoy a breakfast of freshly roasted coffee, sweet treats and savoury delicacies.
THE INSIDE SCOOP: Napier Farmers Markets
Address: Clive Square, Napier
Market opening hours: Every Saturday, 9am to 1pm
Website: Click here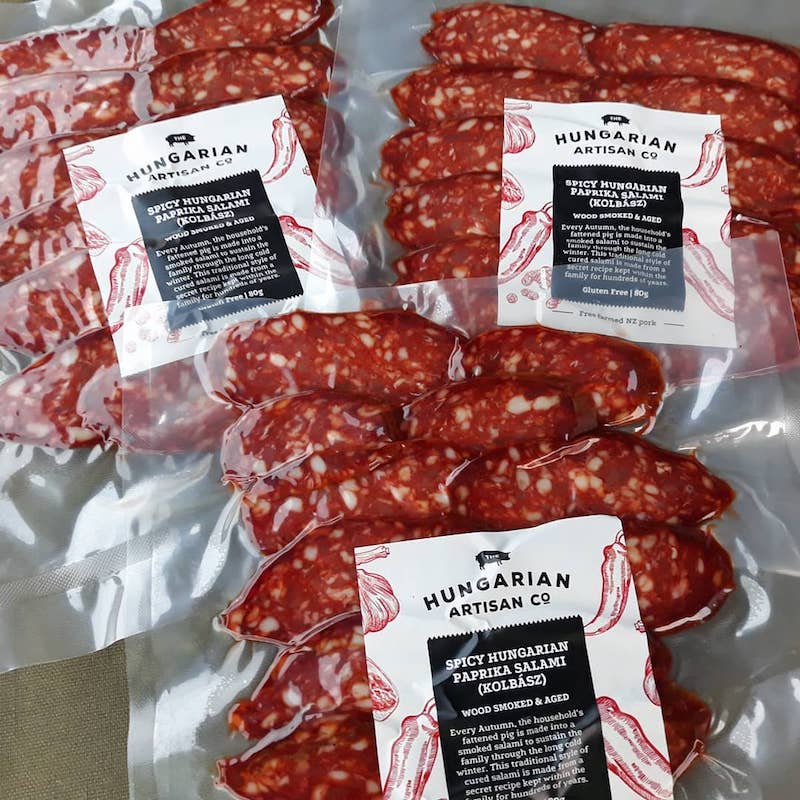 Image credit: Tauranga farmers market
No.4: Farmers Markets Tauranga
Tauranga market in the Bay of Plenty has been established for almost 15 years.
Tauranga farmers market lets food growers and producers sell directly to the customer.
The Kitchens at Tauranga farmers markets are phenomenal too.
Don't eat before you come. Keep that belly empty.
You'll thank me.
THE INSIDE SCOOP: Tauranga Farmers Market
Address: Tauranga Primary School, 31 Fifth Ave, Tauranga, 3110, New Zealand
Market opening hours: Saturdays, 7.45am to 12pm
Website: Click here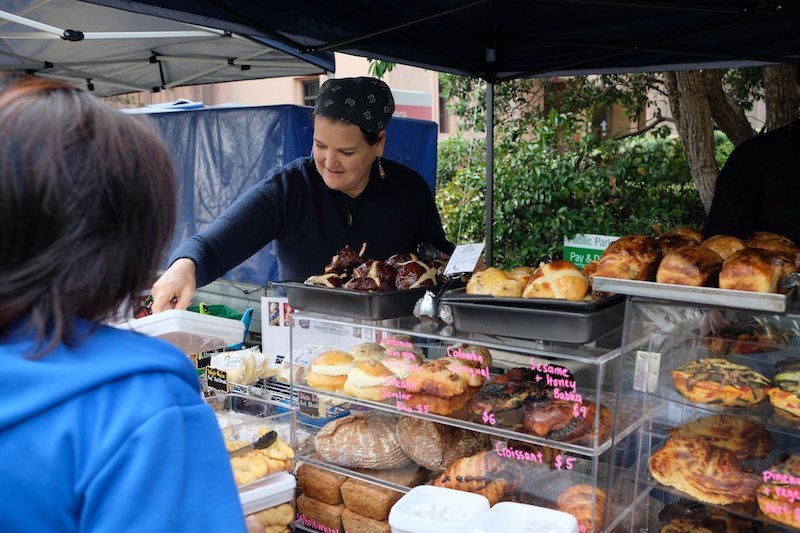 Image credit: Thorndon farmers market Wellington
No.5: Wellington Farmers Market
Hill Street Farmers Market in Wellington (also called the Thorndon Farmers Market) is a collection of local products & producers, selling unique produce, organic food, gluten free and GM foods, spray free fruit and veg, as well as natural products.
Find locally sourced artisan products including a carefully chosen range of Wellington goodies including:
peanut butter
lovingly made pastries
honey
sourdough bread
soft cheese
olive oils
hazelnuts
dumplings
speciality teas
juice, and more.
THE INSIDE SCOOP: Thorndon Farmers Markets
Address: Corner Hill Street and Molesworth Street, Thorndon Wellington 6011 (Hill St carpark of Cathedral of St Paul, Thorndon, Wellington.)
Market opening hours: Every Saturday Morning, rain, hail or shine, from 8.30am to 12.30p
Website: Click here
MORE Wellington Farmers Markets to visit
Hill St Farmers Market
Wellington Underground market
Victoria Street Sunday market
Harbourside Market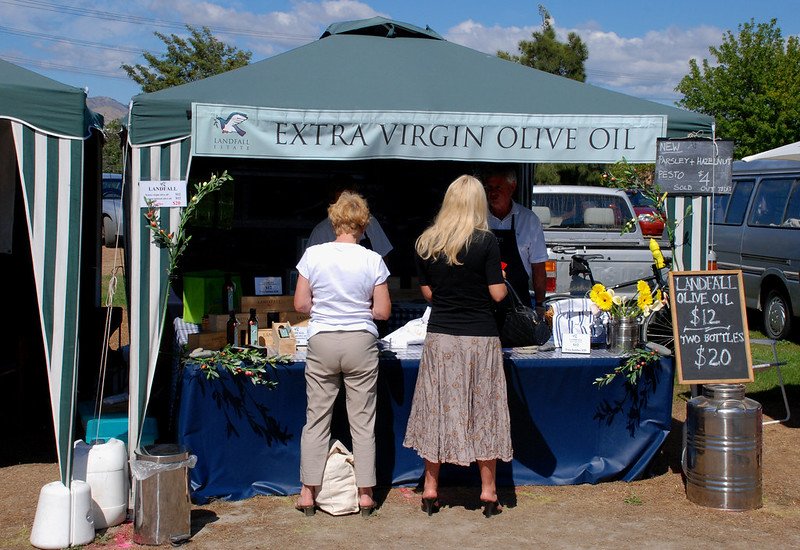 Image credit: Phillip Capper via Flickr CC BY 2.0
THE INSIDE SCOOP: BEST FARMERS MARKETS NZ SOUTH ISLAND
No.1: Blenheim Farmers Markets (Marlborough Farmers Market)
This is a delightful community minded, family-friendly market offering the freshest produce and locally sourced foods and other products.
Fresh produce on offer at Blenheim market includes:
seasonal vegetables and fruit
bakery treats,
free range eggs
fresh and cured meats
honey, jams, jellies, preserves,
cheeses and other dairy products
nuts, fresh herbs, oils,
local seafood,
plants and fresh cut flowers.
THE INSIDE SCOOP: Blenheim Farmers Market
Address: A&P Showgrounds, 24 Maxwell Rd, Blenheim
Market opening hours: Every Sunday rain or shine 9am-12pm
Website: Click here
Image credit: Christchurch farmers market
No.2: Christchurch Farmers Market
There's over 80 stalls at the Christchurch Farmers' Market, New Zealand's premier Farmers' Market, established in 2003.
This Christchurch community market serves local, seasonal ingredients and produce to the people of Christchurch.
The Christchurch market is set on the doorstep site of the stunning Heritage One listed Riccarton House, the former home to the founding family of Canterbury, the Deans Family.
THE INSIDE SCOOP: Farmers Market Christchurch
Address: 16 Kahu Road, Riccarton, Christchurch.
Market opening hours: Open every Saturday 9am – 1pm
Website: Click here
Parking: Parking is available on the surrounding streets and also in Boys High School. Bus number 130 stops right outside the gate.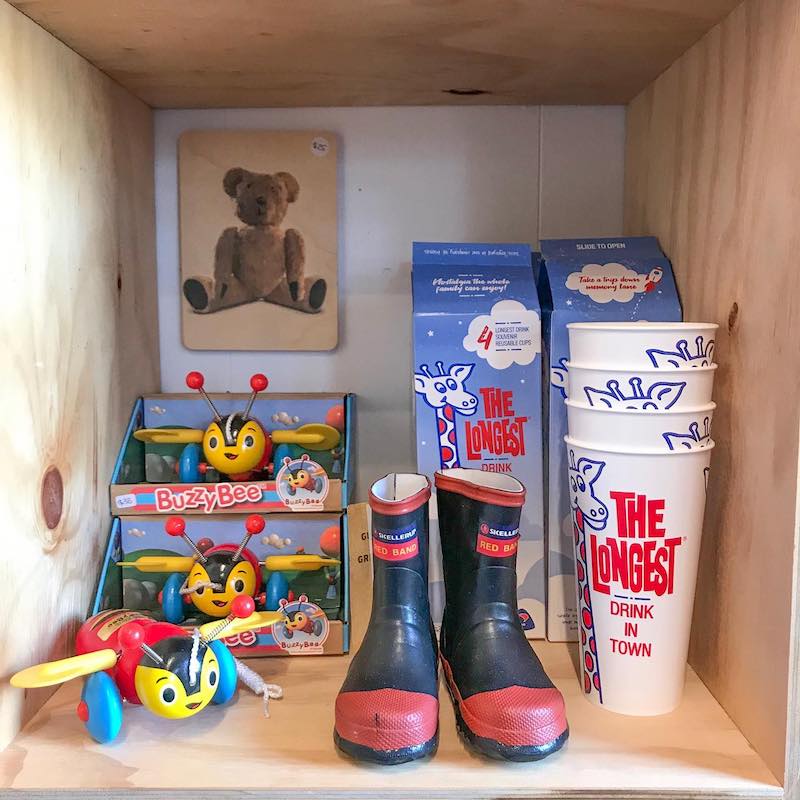 Image credit: The Barn
No.3: "Remarkables" Queenstown Farmers Market
Small weekly farmer's market offering local produce, takeaway foods, crafts & live music.
Operating during the warmer months only. (A 26 week season)
You'll find all the usuals there:
cheese
chutneys & jams
honeys
elderflower cordial
breads + pastries
Plus handcrafts, art, collectibles, and greenstone jewellery.
Pick up all your Kiwiana Souvenirs from The Barn shop at Queenstown market while you are there.
THE INSIDE SCOOP: Queenstown Farmers Markets
Address: Corner of Red Oaks and Hawthorne Dr, Remarkables Park, Frankton, Queenstown
Market opening hours: Every Saturday, 9am to 2pm.
Website: Click here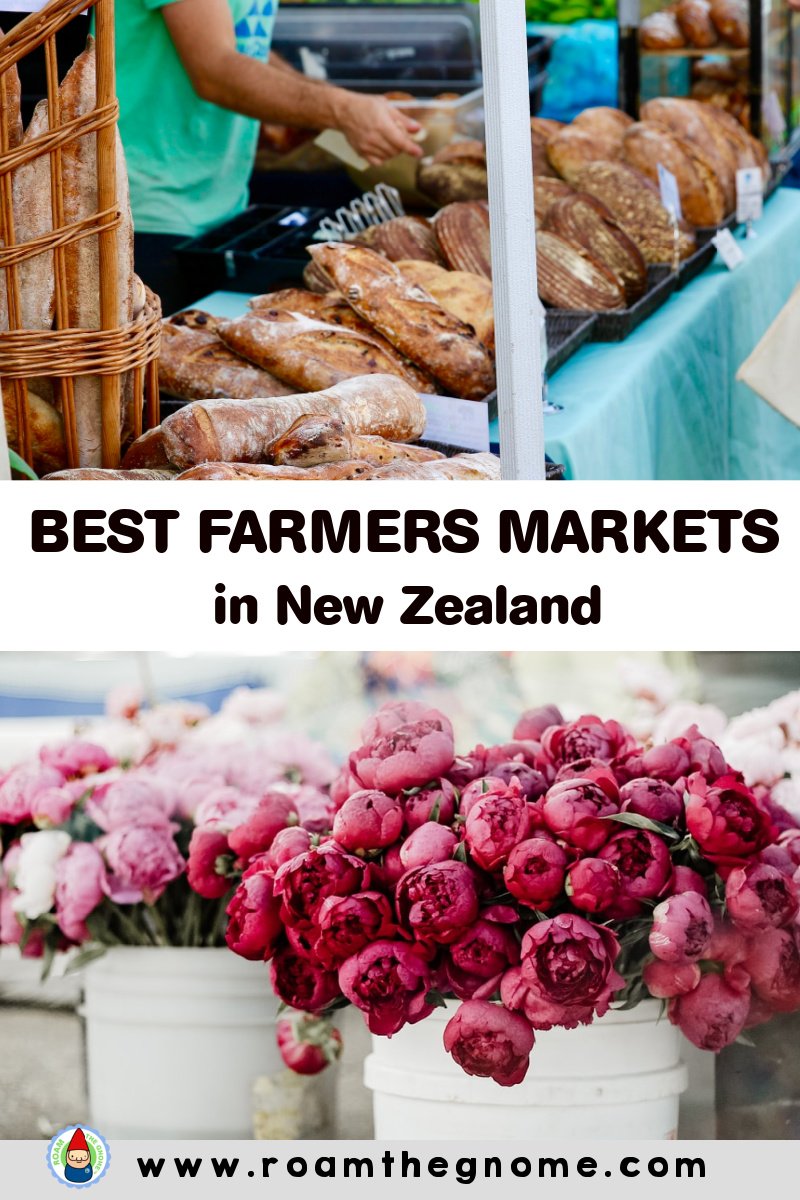 NEW ZEALAND CRAFT MARKETS & FLEA MARKETS
If you like markets, you might also like our Guide to the Best Craft Markets in New Zealand.
If you are looking to buy authentic handmade souvenirs in New Zealand, go shopping in New Zealand at art & craft markets and support local kiwi's living their dreams.
---
RELATED: Where to find New Zealand artist cooperatives & design stores to buy handmade gifts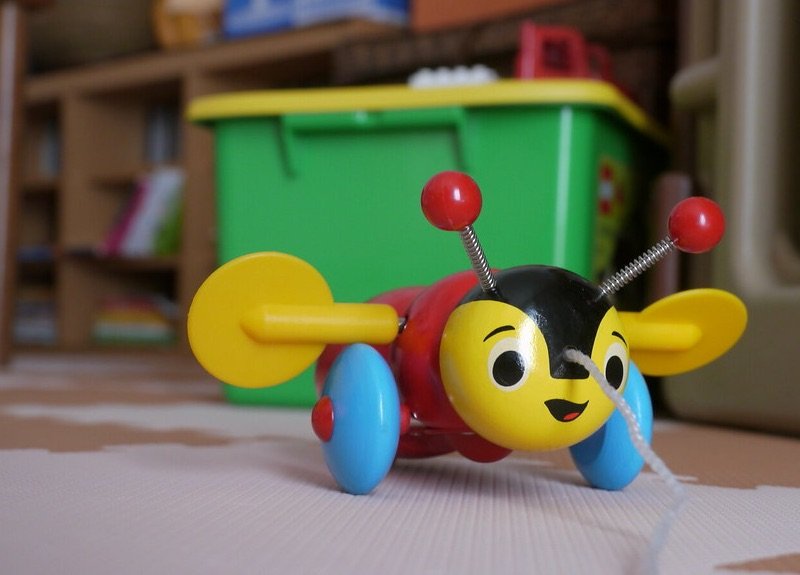 THE COMPLETE GUIDE TO NEW ZEALAND SOUVENIRS
Our guide to the BEST Souvenirs in New Zealand is a whopping collection of unique and authentic Kiwi gifts and souvenirs.
Plus ideas for:
Maori cultural gifts
where to buy greenstone jewellery, and
a fabulous list of suggestions for Kiwiana gifts too, including BUZZY BEE!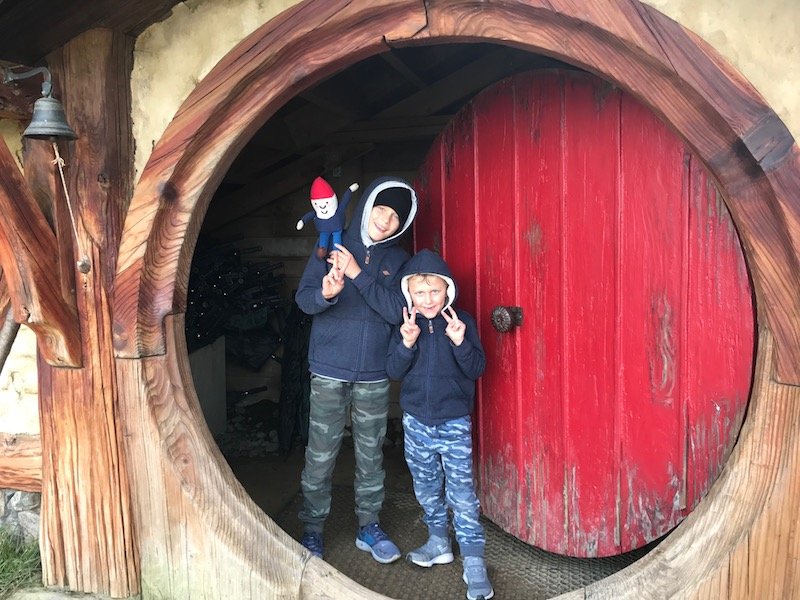 Looking for MORE New Zealand shopping ideas?
Taking a trip to New Zealand anytime soon? Bookmark these fun things to do in New Zealand.