INSIDE: Everything you need to know about finding popular Auckland Farmers Markets has to offer, plus the best of the rest in NZ too.
Do you LOVE Farmer's Markets?
Does supporting local food producers make you smile?
Do you drool at the thought of all that freshly made artisan food?
If you answered yes to these questions, you are in the right place.
Take a look below at our EPIC list of the BEST Farmers Markets in Auckland, and New Zealand!
Disclosure: This article contains affiliate links. If you make a purchase after clicking on one of these links, we may receive a small commission at NO extra cost to you. Main image header: Catalina Bay Farmer Market Auckland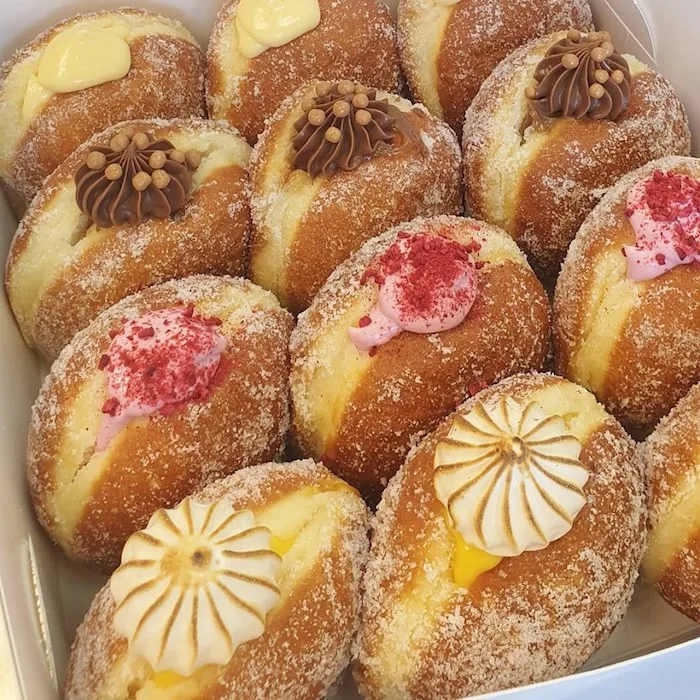 Image credit: GrownUp Donuts
THE INSIDE SCOOP: FARMERS MARKETS AUCKLAND
Correct at time of publication on Roam the Gnome. Please check with venue for updates. We apologise in advance if there have been any changes we are unaware of. All prices in NZ dollars, unless otherwise stated
Take a look at our round up of the best Auckland Farmers markets.
Then use our guide to the best farmer's markets around New Zealand to visit on your New Zealand itinerary!
---
RELATED: Complete Guide to NZ Supermarkets & New Zealand food products to try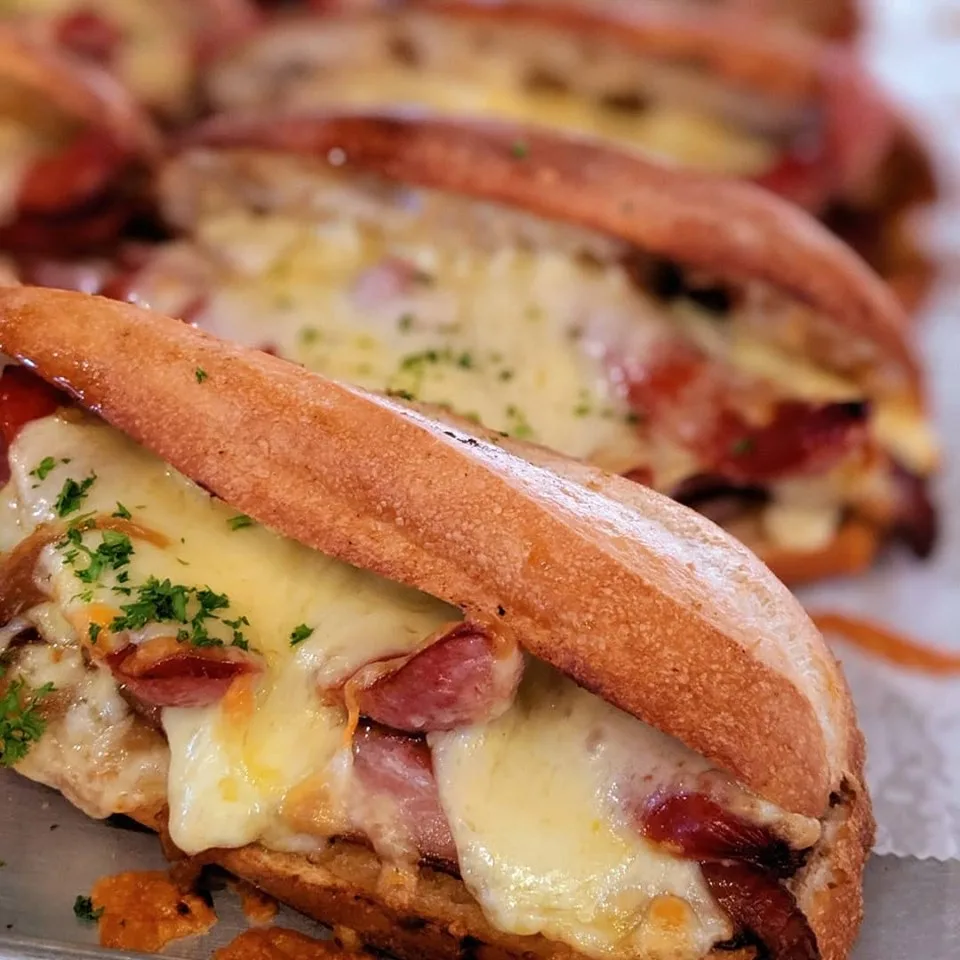 Image credit: La Cigale French Market
No.1: City Farmers Markets Auckland
Visit the Auckland City Farmers Market (another La Cigale French Market) at Britomart in the Auckland CBD to pick up:
handmade breads
olive oils
smoked and dried meats
pastries
New Zealand handmade chocolates
condiments, and
hand crafted cheeses.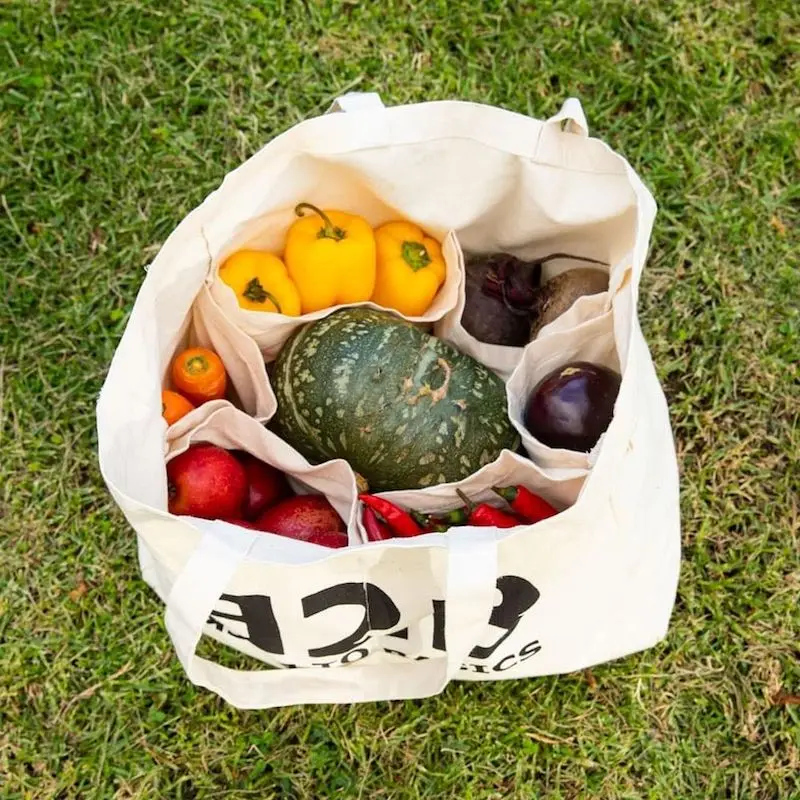 Image credit: Back to Basics
No.2: Parnell Farmers Market Auckland
This is an awesome farmer's market in Auckland where you can:
wander the food aisles
pick up all your New Zealand food souvenirs
gather a basket of fresh produce for a picnic
eat delicious GrownUp donuts (try the Spiced Brandy Cream Custard donut, Belgian chocolate and butterscotch, or homemade strawberry jam donut!)
try kombucha
buy fresh sourdough bread, and
devour cupcakes.
At Parnell Farmers' Market, you can join in a free workshop, such as making beeswax wraps, upcycling textiles, or learning how to live more and waste less.
(If you are looking for the best things to do in Auckland with kids, this market is a good addition.)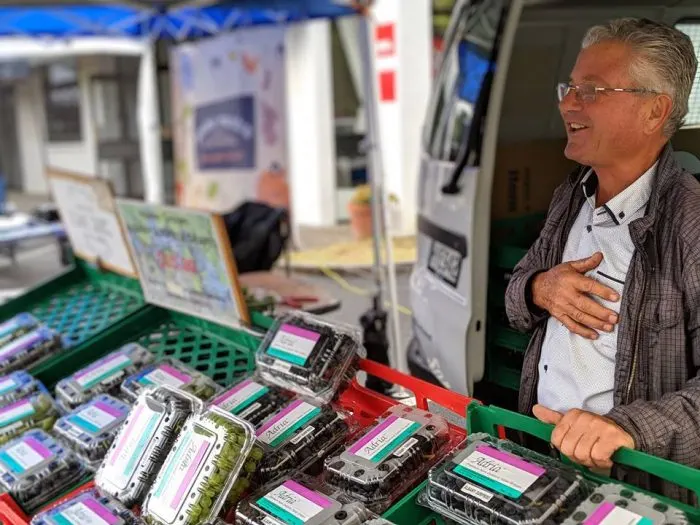 Image credit: La Cigale French Market
No.3: La Cigale French Market, Parnell
La Cigale was voted Auckland's Best Food Market by Metro Magazine for the last 8 years.
Go early for breakfast of a warm buttery crossaint, pain au chocolat, or a croque monsieur cheesy toast.
Find:
fresh hot breads and pastries
French cheeses, award winning Italian style cheeses
export quality meats, salamis and sausages
smoked Akaroa salmon
delicious handmade salads
flowers and orchids
Italian pasta
extra virgin olive oils
pâtés and terrines
Manuka honey
handmade jams and chutneys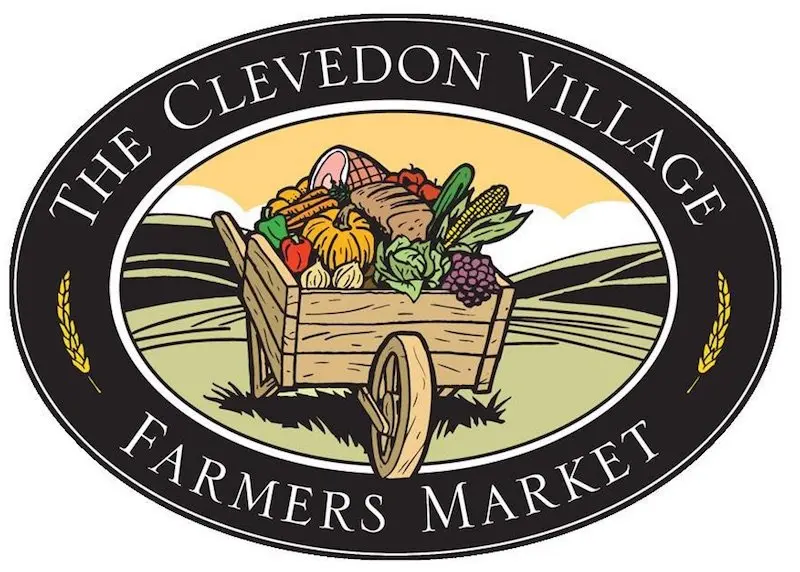 No.4: Clevedon Farmers Market
The Clevedon Village Farmers Market is home to the best and freshest food produce, some of which is picked just that morning.
You can also find:
freshly baked goods
meat
shellfish
fish and poultry
cheese and yoghurt
pickles and sauces
preserves
small goods
baking goods
bread
eggs
confectionary and chocolate
wine, and juice,
plants and fresh flowers.

No.5: Grey Lynn Farmers Markets Auckland
Grey Lynn markets is a collection of small artisan food producers with local, free range, and fair trade products valued.
Grey-Lynn market is a 100% community owned and operated food market – a local alternative to supermarkets.
Here's some of the producers you'll find:
Nature's Corner Eggs
George's Garden – Fruit & Vegetables
Bio VG – Organic leafy greens
Lime Affair – Limes, mandarins, juice
Jersey Girls Organic Milk
Piries Butchery
Mardi Gras Avocados and Kiwifruit
BND Organic Vege
Plus, Il Casaro Artisan cheeses, Bread & Butter Bakery, Zeki's Turkish bread and foods, Salmon Man, Happy Bee Keeping Honey and so many more!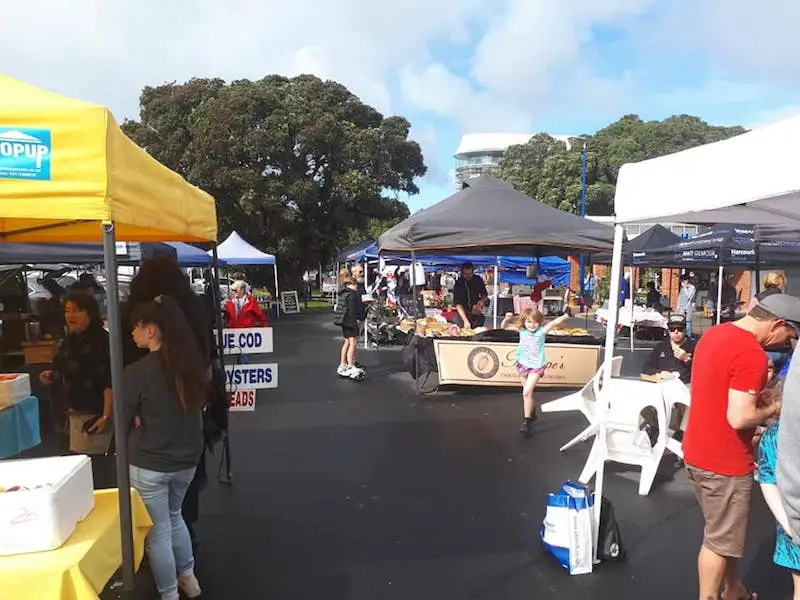 Image credit: Orawa beach markets
No.6: Orewa Beach Farmers Markets
25 to 30 minutes' drive north of Auckland, the Orewa Beach Farmers' Market is great Sunday outing.
There's a friendly and relaxed market atmosphere, with:
live music
food from Turkey, Japan, Thailand, Malaysia and India, made on the spot
fresh French Pastries
a huge array of jams & pickles & pesto's & nuts
Kombucha and herb teas
Pick up organic produce, seafood, nuts, artisan food products, honey, and more.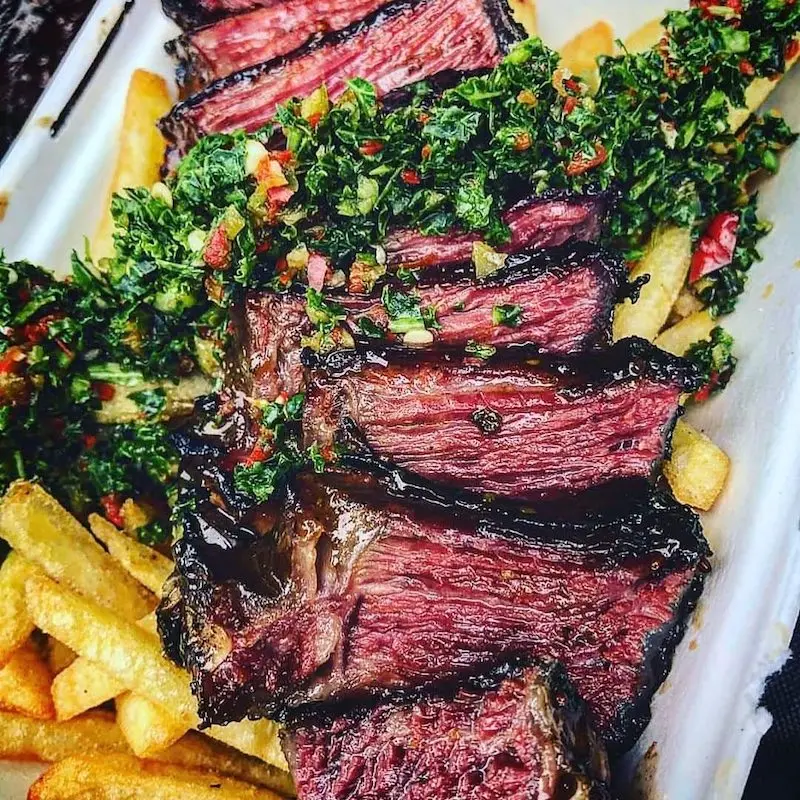 Image credit: StreetFood Station
No.7: Mt Albert Market Streetfood Station
Street Food Station at Mt Albert is a food truck Friday, with:
burgers
burritos
rotisserie chicken
wood fired pizza
tacos and craft beer,
The market also has talented musos entertaining the crowds.
No.8: Mt Albert Farmers Market
The Saturday Farmers are home to a wide variety of artisanal produce and groceries including:
Spray free veg
an organic bakery
a Premium butcher
a preservative -free deli
raw honey
fresh flower bouquets
french Crepes
bacon and egg baps and more!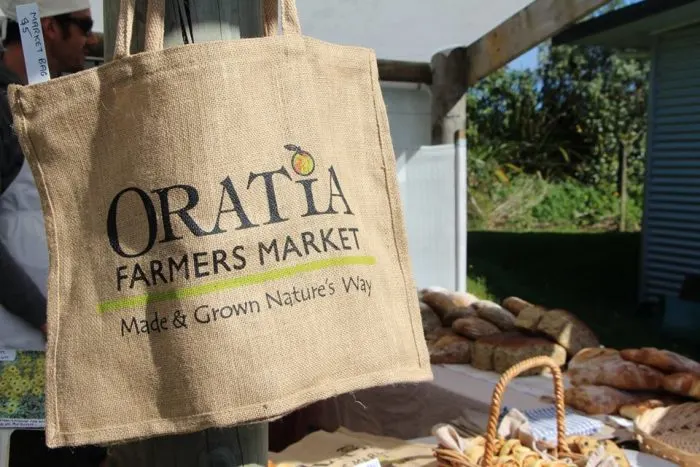 Image credit: Oratia Farmers market
No.9: Oratia Farmers Market
Stop by Oratia market for locally grown fresh and seasonal produce and goods of high quality and exceptional taste including:
Freshly squeezed orange juice from Lime Affair
Manuka honey with bee pollen from Happy Beekeeping Ltd
Kawakawa tea from Kawacure products NZ
Kumerahoe kombucha from Yumbucha
Spray-free fruit and veg from Georges Garden
Gluten-free vegan pies from Car-Pie kitchen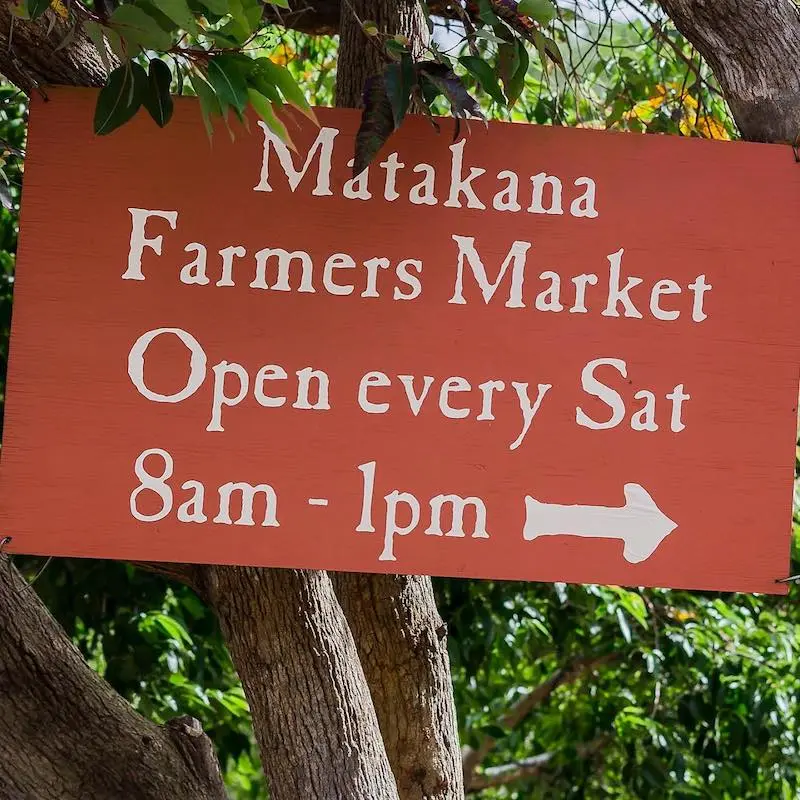 Image credit: Matakana Farmers Market
No.10: Matakana Village Farmers Markets
This is a zero waste market to help you start your Saturday with a feel good event.
Enjoy Belgian waffles, smoothies, hot pies, treats from the Swiss Bliss or the Ringawera bakery, or something from the creperie.
Shop for:
Matakana nut butter
olives
cheese
flowers
organic herbs
smoked meats, and
wine.
Matakana Village is a 45 minute drive from Auckland.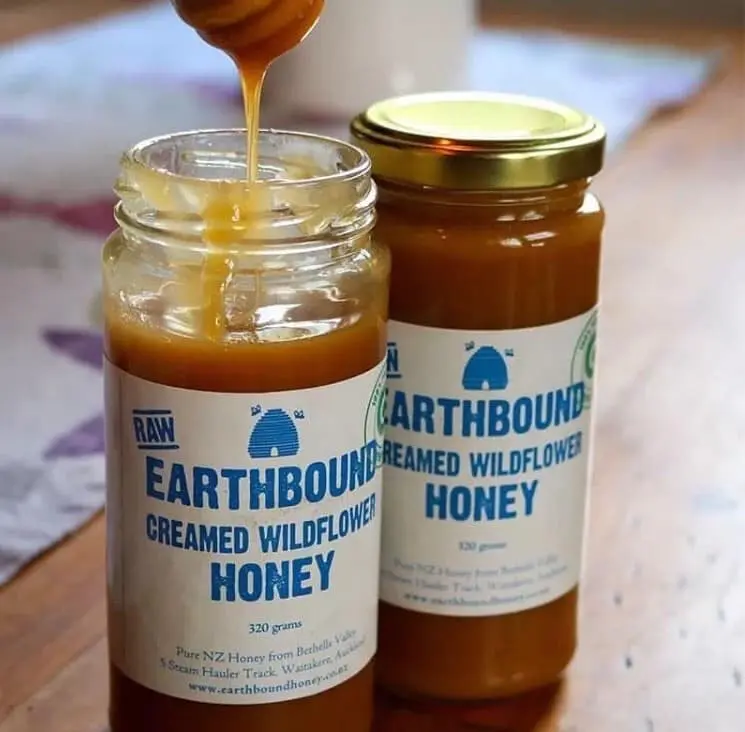 Image credit: Earthbound Honey
No.11: Hobsonville Point Farmers Market (Alt: Catalina Bay Farmers Market)
Also known as the Catalina Bay Farmers Market, these indoor undercover markets focus on local artisanal produce, breads, organics, coffee and more.
Visit to buy your normal weekly produce, enjoy breakfast or lunch from one of the food vendors, and buy handmade food souvenirs and handmade gifts.
Producers include:
Milly Vanilla cupcakes
Gourmet Gannet baked goods
Zeki's bakery
Spaceman coffee
Mana sushi
Earthbound Honey
Kosmik Kombucha NZ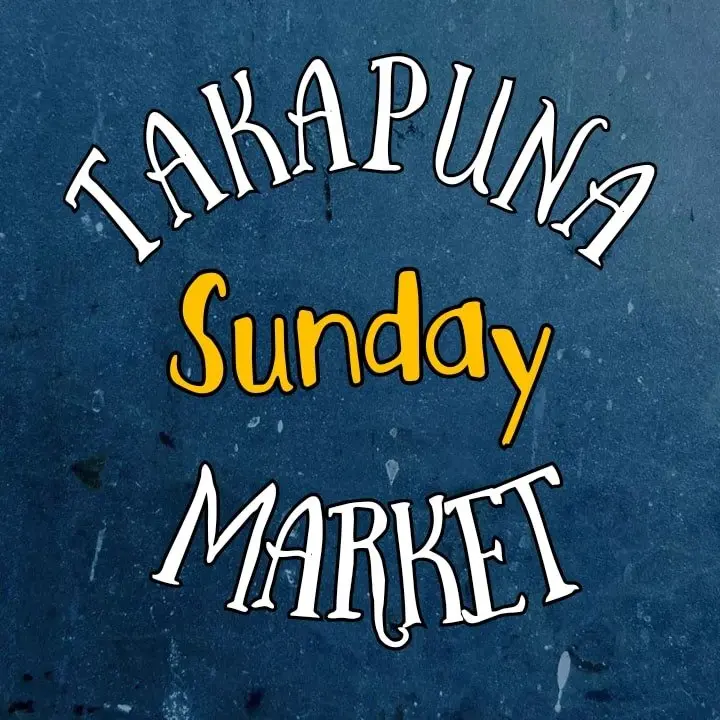 No.12: Takapuna Farmers Market
Mix with the locals at this undiscovered market in Auckland.
Delight in the local ambience and enjoy the variety.
Find fruits, vegetables and all your normal fresh produce offerings, plus seafood, bric a brac, fresh flowers, delicious baked goods, toys, art, paintings, prints, orchids, greenstone pendants, local cheese, honey, homemade soap, knick knacks, and handmade craft.
At Takapuna Sunday market, choose your lunch from one of the food vendors selling:
Turkish food
Latin arepas
Sausages
Whitebait fritters
Organic coffee
Fresh juice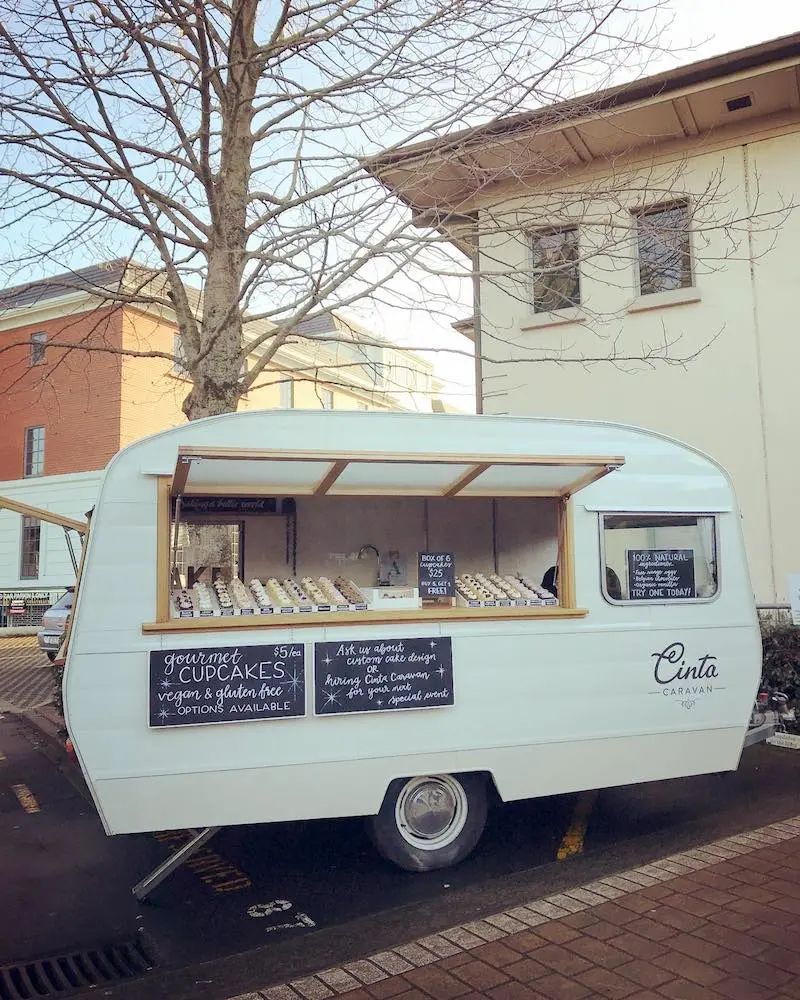 Image credit: Cinta Delights at Parnell markets
QUICK ROUND UP OF WEEKEND MARKETS IN AUCKLAND
Saturday Markets Auckland
La Cigale French Market, Parnell
La Cigale French Market, Britomart
Britomart Farmers Market
Mt Albert Farmers Market
Oratia Farmers Market
Matakana Farmers Market
Hobson Point Farmers Market
Sunday Markets Auckland
La Cigale French Market, Parnell
Takapuna Farmers Market
Clevedon Farmers Market
Orewa Beach Farmers Market
Hobson Point Farmers Market
MORE Farmers markets in Auckland to explore
Puhoi farmers market (north of the city)
Kumeu farmers market
Farmers market Henderson
Ponsonby farmers market
---
READ MORE: Check out the Auckland Food Truck Collective Night Markets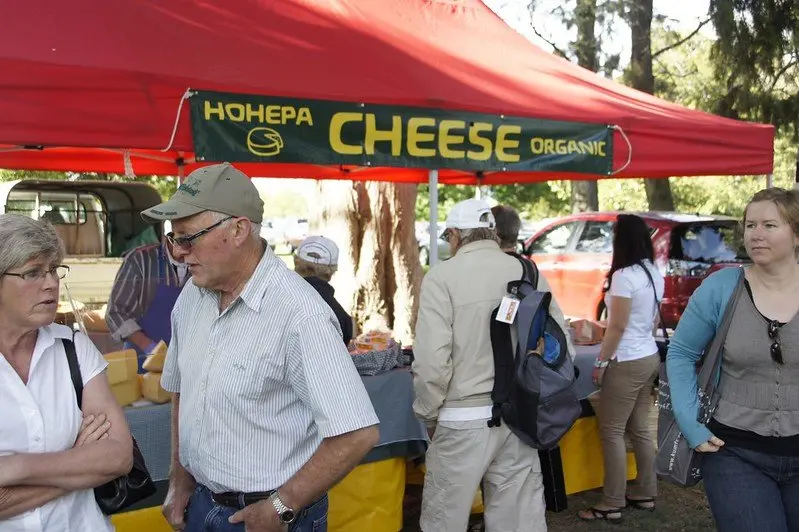 Image credit: ItravelNZ via Flickr CC BY 2.0
MORE OF THE BEST FARMERS MARKETS NZ HAS TO OFFER
Read our guide (link at top of page) with a list of the best New Zealand Farmers Markets on both the North and South Islands.
You'll find a list of farmers markets on the North Island including
Hawkes Bay Farmers Markets
Napier Farmer's Markets
Farmers Markets Tauranga
Wellington Farmers Market
You'll also find details on these South Island Farmers Markets New Zealand style including:
Blenheim Farmers Market (alt: Marlborough Farmers markets)
Christchurch Farmers Market
Remarkables Queenstown Farmers Market
Thankfully, you can find NZ Farmers market are all over the country!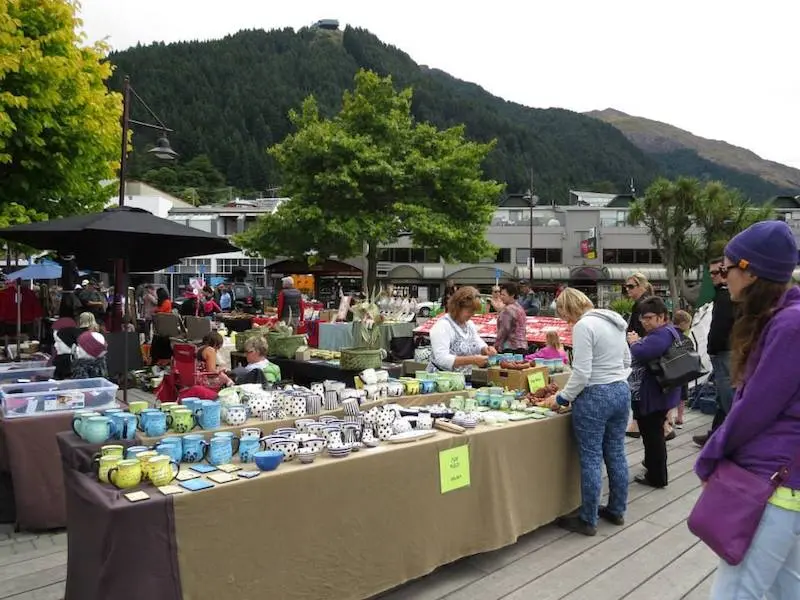 Image credit: Creative Queenstown Arts & Crafts market
NEW ZEALAND CRAFT MARKETS & FLEA MARKETS
If you like markets, you might also like our Guide to the Best Craft Markets in New Zealand.
If you are looking to buy authentic handmade souvenirs in New Zealand, go shopping in New Zealand at art & craft markets and support local kiwi's living their dreams.
---
RELATED: The Best New Zealand Artist Cooperatives and Hand Crafted Design stores for Unique NZ Gifts & Souvenirs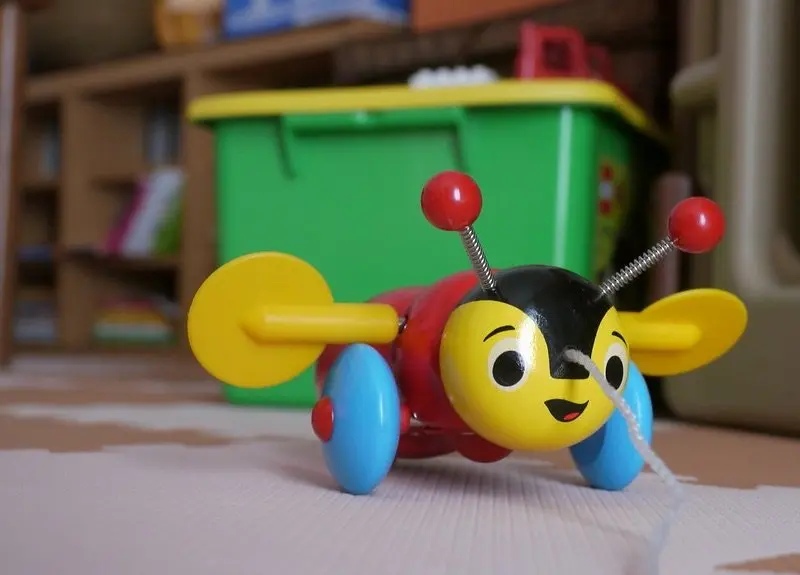 THE COMPLETE GUIDE TO NEW ZEALAND SOUVENIRS
This monster guide to the BEST Souvenirs in New Zealand is a whopping collection of unique and authentic Kiwi gifts and souvenirs.
Plus ideas for Maori cultural gifts, where to buy greenstone jewellery, and a fabulous list of suggestions for Kiwiana gifts too!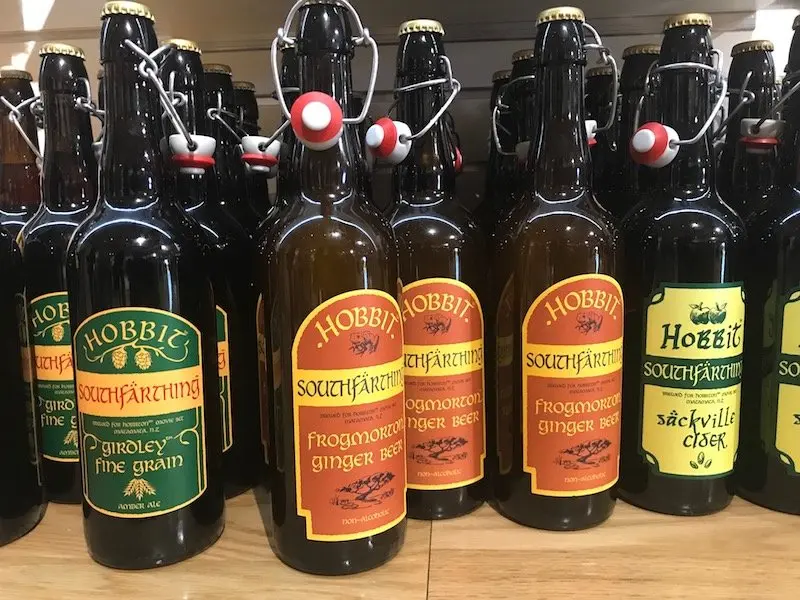 Looking for MORE New Zealand shopping tips?
Taking a trip to New Zealand anytime soon? Bookmark these fun things to do in New Zealand for foodies & families.