INSIDE: Everything you need to know about the best things to do in Taupo with kids.
Lake Taupo is the home of nature-based experiences for families and kids, and the scenery here is spectacular.
The adventure playground Taupo style is in the centre of town, AND the World's Coolest McDonald's too.
(Yes, that's a thing, and it won the award.)
When planning New Zealand Family holidays, book at least one or two nights in Lake Taupo.
You won't see everything there is to see in Taupo, but you'll make a good start.
Take a look below for details.
Disclosure: This article contains affiliate links. If you make a purchase after clicking on one of these links, we may receive a small commission at NO extra cost to you. Main image credit: QFSE Media via Wikipedia CC BY SA-3.0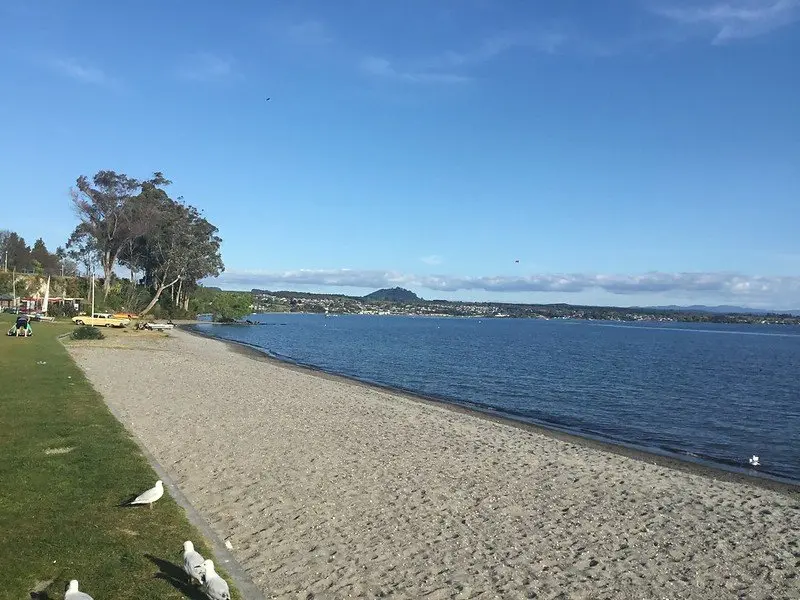 Lake Taupo Image credit: Denisbin via Flickr CC BY ND-2.0
THE INSIDE SCOOP: Best Things to do in Taupo with Kids
Correct at time of publication on Roam the Gnome. Please check with venue for updates. We apologise in advance if there have been any changes we are unaware of. All prices in NZ dollars, unless otherwise stated
We've showcased a whole bunch of things to do in Taupo New Zealand for family adventures, as well as the best of Taupo for kids of all ages, including toddlers, preschoolers and teen.
You'll find a bunch of FREE things to do in Taupo too.
Not far away, Waitomo is best known for the caves tours.
While the Waitomo Caves are one of the most 'touristy' and sanitised places we've EVER been to, we still recommend a visit.
The Waitomo Caves Glow Worm tour has a special magic to it.
Both places deserve a spot on your NZ itinerary.
Take a look at the big list of things to do in Taupo with families below, and let us know if we missed anything!
(Further down, find best Waitomo attractions too)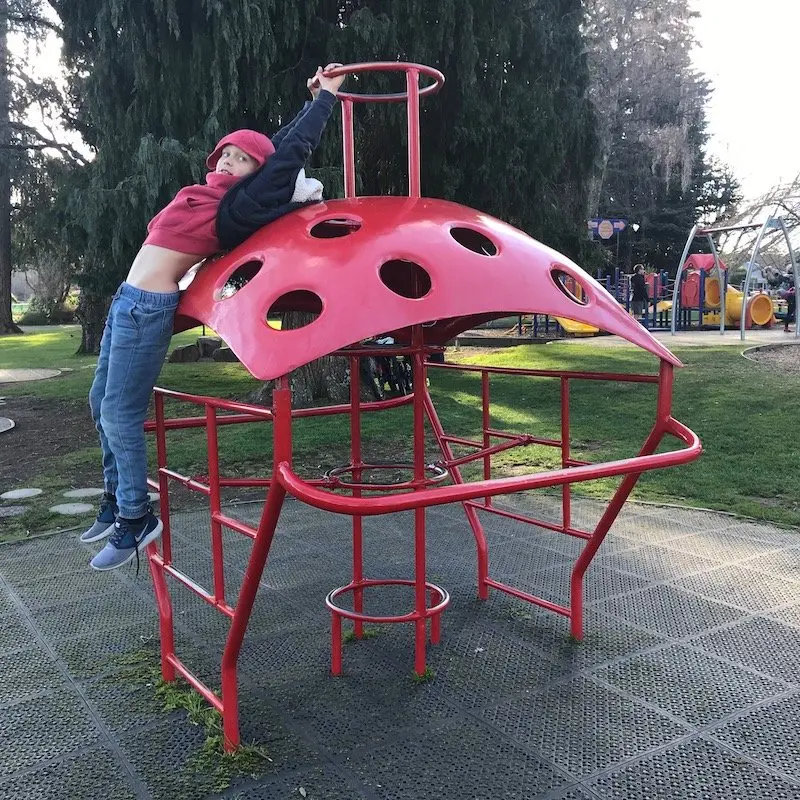 The Top 10 Taupo Activities for Families
These are the top 10 fun things to do in Taupo for kids.
Hot tip for Campers: The Taupo superloo is the place to have a shower for $2.50
No.1: The World's Coolest McDonalds Taupo
This is the only place in the world where you can drink your Chai Latte and eat your Macca's burger INSIDE AN AIRPLANE!
Take a sneak peek of the Taupo McDonalds Airplane Restaurant here.
No.2: Taupo Playground in Tongariro Domain
The list of the Top 10 Taupo activities for families must continue with another one of the best playgrounds in Taupo for kids.
Travelling with kids is not easy, so regular breaks and free time to run around in the outdoors is vital.
This one, in Taupo city centre, has equipment for all ages, and is surrounded by nature too.
Click here for all the details.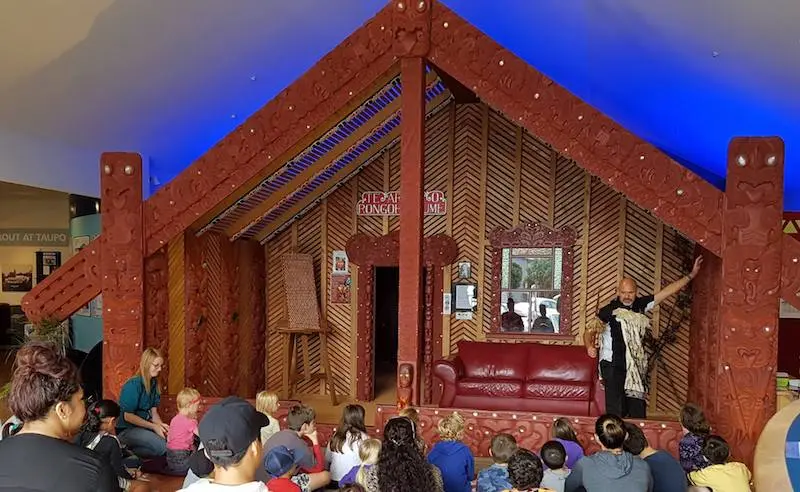 Image credit: Taupo museum
No.3: Museums & Art Galleries in Taupo
Taupo Museum and Art Gallery
The Taupo Museum and Art Gallery has:
a Maori meeting house
an exhibition of Taupo district history
a huge collection of Maori artwork and carvings
work of contemporary local artists from Taupo, and
the award-winning Ora – the Garden of Wellbeing.
The museum and library host fun, free activities such as Maori storytelling with a local Indigenous storyteller, and craft workshops, to keep the kids occupied during school breaks.
For more information please see the Library and Museum Kids page.
Located just behind the iSITE, in the centre of town on Story Place between the Super Loo and the Rose Gardens.
Entry to the Taupo Museum costs $5 for adults, $3 for seniors, and is free for children (school age and under).
Open daily 10-4.30pm.
Closed Good Friday and Christmas day.
Click here to visit their website.
Phone 07 376 0414 or email [email protected].
Image credit: Lava Glass NZ Cafe & Art Gallery
Lava Glass Sculpture Garden
Lava Glass cafe and art gallery is located just north of Taupo.
Take a walk through the Lava Glass garden with over 600 art glass sculptures in amongst ponds and fields of glass flowers.
Keep hold of the kids!
These spectacular glass art masterpieces glint and shimmer in the sun, and kids love this rainbow-hued environment.
Catch a glassblowing demonstration, grab a snack in this Taupo cafe, and buy up a few special glass gifts for loved ones before you go.
Free entry to the cafe and gallery.
Lava Glass Garden Entry Fees
$10 per person ($5 becomes a credit towards any glass purchase)
$40 per family of up to 6 people ($20 becomes a credit towards any glass purchase)
More Art Galleries in Taupo
Visit the Taupo i-Site Tourist Information Centre to collect a brochure listing all the local art galleries in town.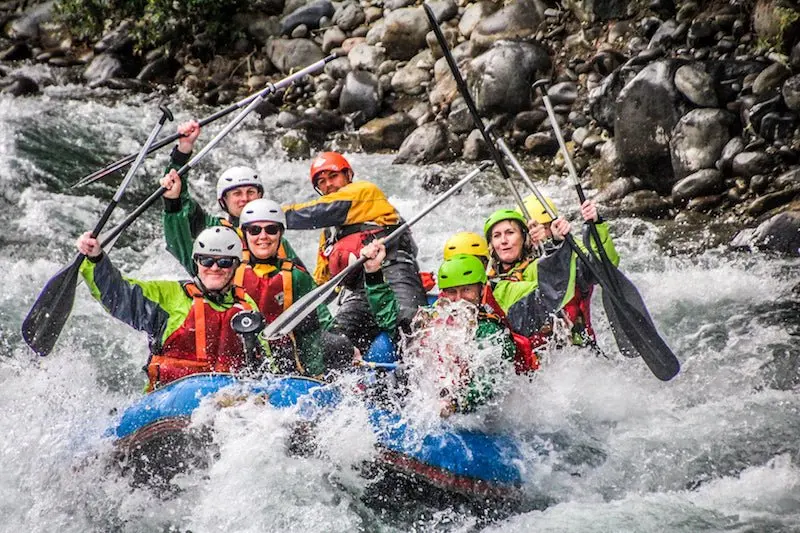 Image credit: Rafting NZ
No.4: Rafting New Zealand 6D Adventure Cinema
Looking for a rainy day activities in Taupo?
Try this.
The New Zealand 6D Adventure Cinema.
Watch your choice of movie – either:
Triple Thrill (sky diving, whitewater rafting, jet boating and flying over the Tongariro National Park) or
Journey into the Unknown (experience the rush of whitewater rafting and the beauty of the Central Plateau)
Not sure you'll like the real thing?
This is the perfect way to find out, with 'real life' adventures up on screen in High Definition, a thrilling soundtrack, dynamic smooth motion, and wind and water spray effects!
Build your courage with a practice run in the safety of a movie cinema!
The 6D Adventure Cinema is located at the Rafting New Zealand Adventure Centre in Taupo at 47 Ruapehu Street, Taupo, New Zealand.
Please arrive 15 minutes before your session time.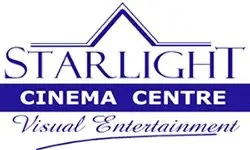 No.5: Taupo Starlight Cinema
Starlight Theatre is the local cinema showing modern mainstream flicks, quirky arthouse films, and themed events.
There's five theatres on site, guaranteeing something for everyone in the family.
Click here for current showings and session times.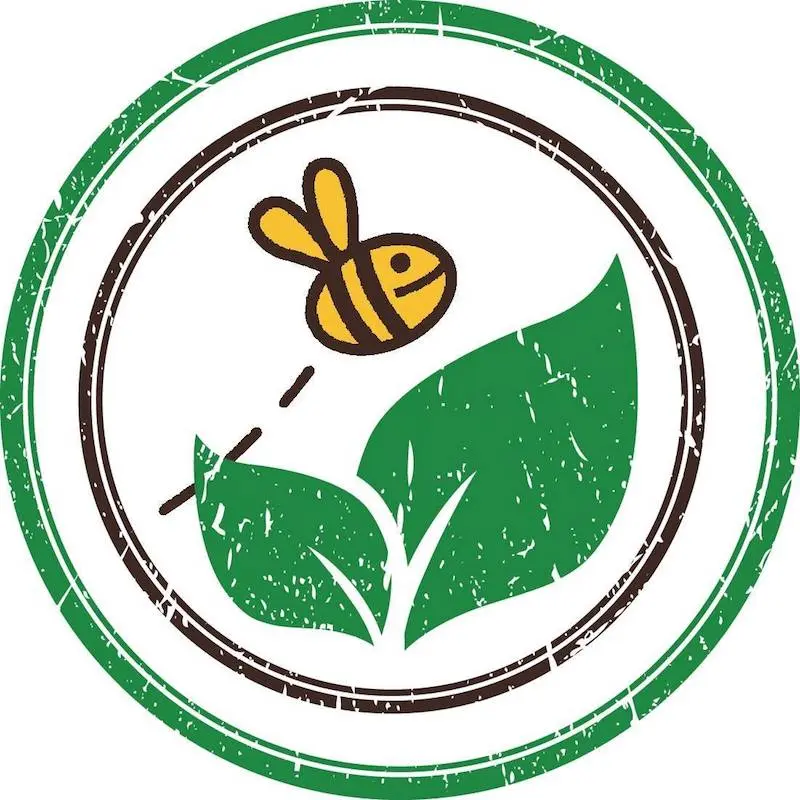 No.5: Huka Honey Hive
Buy gourmet honey-flavoured ice cream for the kids, and honey-infused skincare and beauty products for yourself at Huka Honey Hive in Taupo.
This tourist attraction in Taupo is a quirky homage to the honeybee and the liquid gold they produce – honey.
Schedule a visit, and
taste NZ honey products for free; including honey mead, liqueurs and wine
sample Manuka honey skin care products
check out the bee displays and watch bees at work in glass hives
indulge in gourmet honey ice cream, and
watch the video about these magical and clever creatures.
Huka Honey Hive is located at 65 Karetoto Rd, Wairakei Park, Lake Taupo, New Zealand.
Huka Honey Hive boasts New Zealand's largest showcase of honey products and is open 7 days from 9 am – 5 pm in summer, and from 10am – 5 pm in winter.
Entry is Free.
Huka Honey Hive is located just 5 minutes out of Taupo travelling north, near some of Taupo's other great attractions:
Huka Falls River
Craters of the Moon
Huka Prawn Farm and
Wairakei Terraces.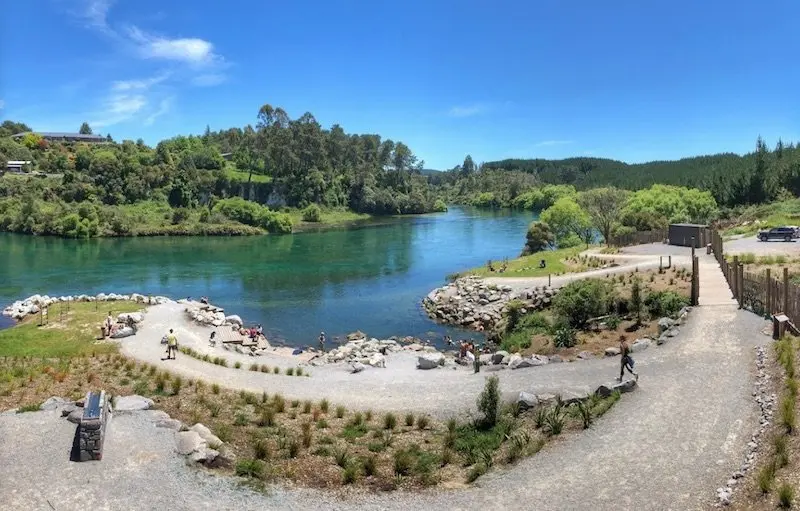 Image credit: Bruce Manninen
No.6: Spa Park Thermal Pools
You'll need at least 2-3 hours at Spa Park Thermal Park.
This free swimming hole in Taupo has:
new changerooms and toilet facilities
wooden platforms to lounge on by the river
a seating area, and
steps
These improvements make access to the hot water of the Waikato river safer for everyone.
This natural hot pools are situated where the Otumuheke stream meets the Waikato River.
It's a hot spot for both locals and tourists.
Do remember to take all your rubbish with you, and leave it as you found it.
Check out the Spa Park playground near the carpark.
It has a timber fort, neon green slide, swings, and toddler sand play area.
Access to Spa Park Thermal pools is from Spa Road. Find it at 281 Spa Road, Tauhara, Taupo 3378, New Zealand.
Take the first left after Taupo Bungy and Cliffhanger into Spa Thermal Park, and drive until you reach the car park.
Take all your things with you, and follow the path towards the river until you come to a bridge.
The hot pools are located around and under the bridge.
It takes about 25-30 minutes walk from Taupo city centre to Spa Thermal Park.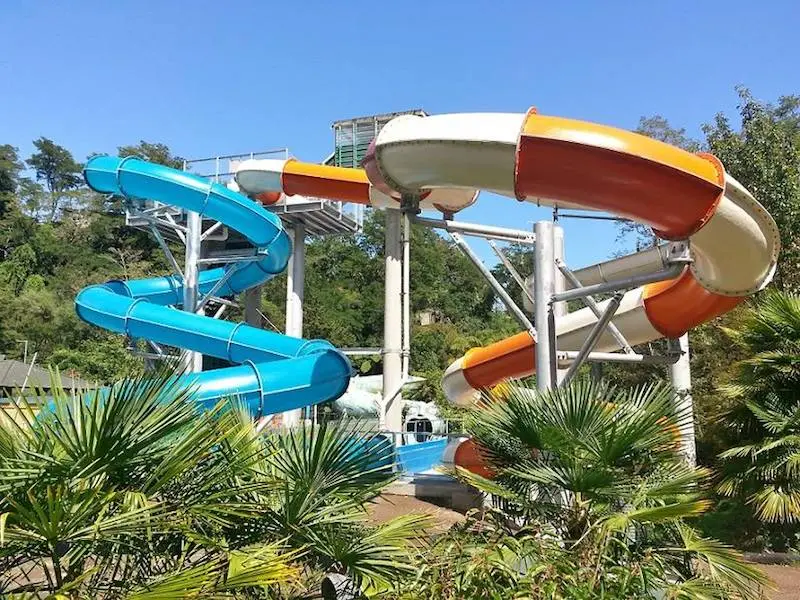 Image credit: Taupo De Bretts Water park
No.7: Taupo DeBretts Thermal Pools & Taupo Water Park
Taupo DeBretts Thermal Pools has an interactive warm water playground for kids, big and small!
There's also a separate children's pool at DeBretts Taupo Hot Springs Spa where the toddlers and young kids can swim in thermally heated fresh-water.
A giant dragon slide, and two new curved hydro slides to race down will keep the kids busy at this Taupo water park for hours.
Happily, two huge mineral pools set amongst beautiful landscaped resort surroundings are set aside for mum and dad.
Jump in the fresh water pool and the two spas (or jacuzzis as they are also known) next door to cool off when you have soaked long enough.
If you can manage to sneak away for an hour while the other half watches the kids, there's massage and treatments to soothe the weariest traveller.
BYO picnic or BBQ, or buy lunch at the Savour Cafe.
DeBretts is open all year round, from 8.30am – 9.30pm daily.
Phone +64 7 377 6502 or check their website for pool opening hours and prices.
Buy tickets to the Waterpark here.
You can stay onsite too – accommodation options include:
luxury lodges and spa chalets
campsites
cabins
studios
deluxe family units
campervan/RV sites, and
motel rooms.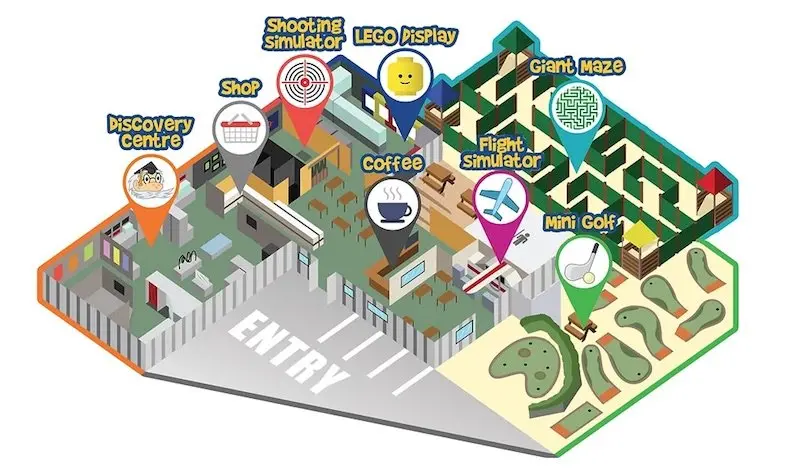 No.8: Mind Junction Taupo Family Activities (& Mini Golf Taupo)
Mind Junction is Taupo's most family friendly attraction, a collection of 9 different things to do in Taupo with kids of all ages.
This place humbly began as Puzzle World, and there's still plenty of unique games and puzzles.
Grab a coffee from the onsite cafe while you play for free.
Mind Junction now has:
a Giant Maze
15 Shooting games in the shooting simulator
New Zealands only LEGO display
a Discovery Centre with a Hologram Gallery, mirror and optical illusions, magnet and sound experiments, and a sensory maze
a very very tricky 9-hole Mini Golf course
The newest attraction is the thrilling Flight Simulator where you can jump behind the controls of a small aircraft and buzz over the most iconic cities of the world.
Located on 8 Palmer Mill Road, via State Highway 5, the Taupo-Rotorua Highway, 10 minutes north of Taupo towards Rotorua.
Free entry.
Pay per activity – check the pricelist here.
Open 10am to 4pm daily.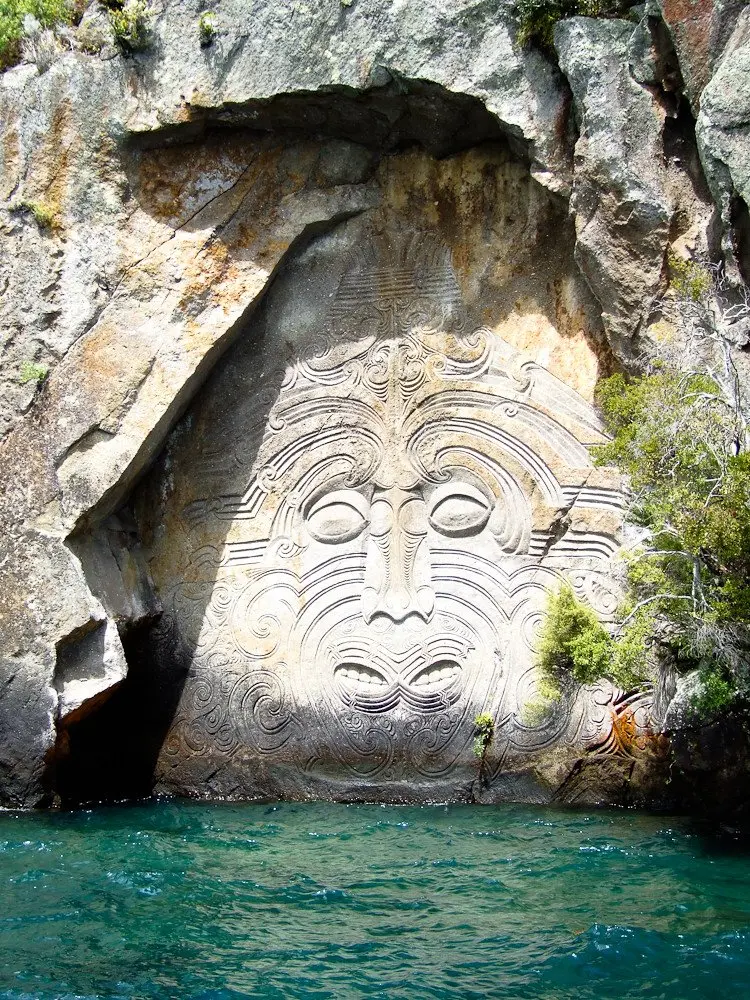 Image credit: Larry Koester via Flickr CC BY-2.0
No.9: Taupo Maori Carvings
Enjoy a Maori cultural experience in Taupo.
Here's a few activities to choose from.
Visit Mine Bay Maori Rock Carvings
Mine Bay Maori rock carvings are only 40-odd years old, and there's a story behind their creation.
Book a family friendly cruise to see them, or if your kids are teens, you can kayak your way there, as they are only accessible by boat.
Take your swimmers and enjoy a dip in the cool clear waters of Lake Taupo too.
Combine a Cruise with a Maori Cultural Experience
Book a Maori cruise to the famous Maori Rock Carvings with Chris Jolly Outdoors and you will experience:
an interactive performance of traditional Maori songs
meet the performers on board
learn the poi and play traditional Maori stick games
Kids will get their own washable Moko tattoo.
You will also receive a selection of breads with homemade dips.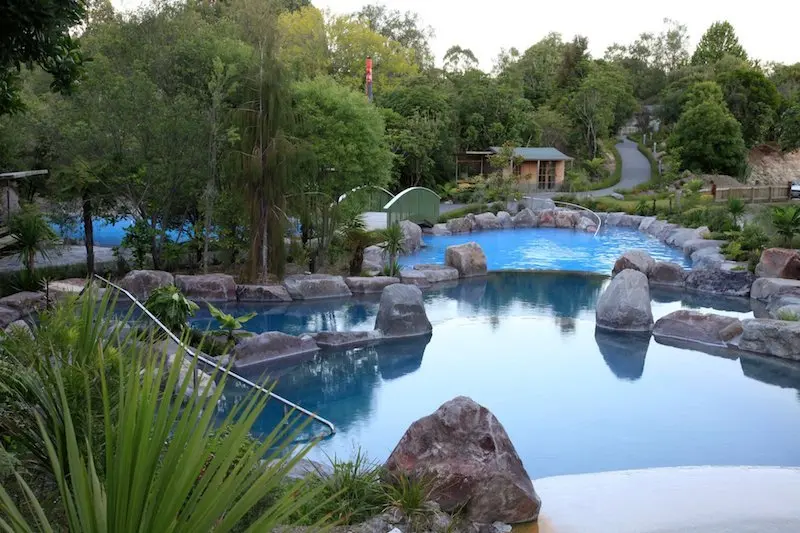 Image credit: Wairakei hot pools
No.10: Visit Wairakei Terraces Hot Thermal Pools
If you have teens in tow, take a dip in the healing waters of Wairakei thermal pools, Taupo's own geothermal field.
This is the most picturesque collection of bathing pools in Taupo, terraced in layers below the silica terraces and waterfalls to take full advantage of the natural waters of the stream.
Book a massage here too.
Unfortunately kids under 14 are not allowed.
Open:
Summer: October – March, 8.30am – 9.00pm
Winter: April – September, 8.30am – 8.30pm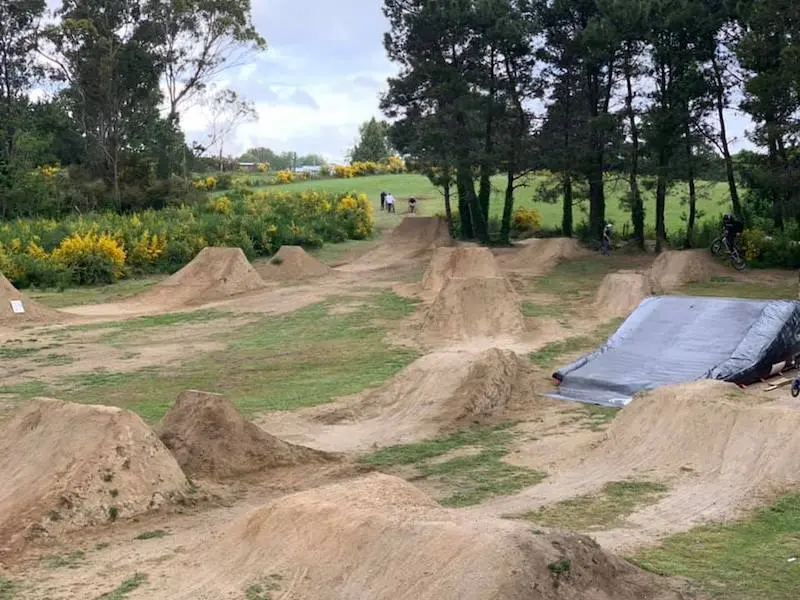 Image credit: Taupo Bike Park
MORE TAUPO ADVENTURES FOR KIDS
No.11: Taupo Pump Track and Dirt Jump Park
The Taupo Pak 'n Save Pump Track and Dirt Jump Park is situated off County Ave, in Spa Park.
Head down there with your bikes to ride over the bumpy mounds of dirt with your friends and family.
It's free!
Click here for details of upcoming events
No.12: Taupo Indoor Climbing Wall
Challenge the whole family at Taupo's indoor rock wall at Taupo Events Centre.
There's 30 different climbing routes across the 12 metre high wall, so everyone in your family can find one to suit.
(There's an indoor pool and sauna here too – see below for details)
Find it at 26 AC Baths Ave.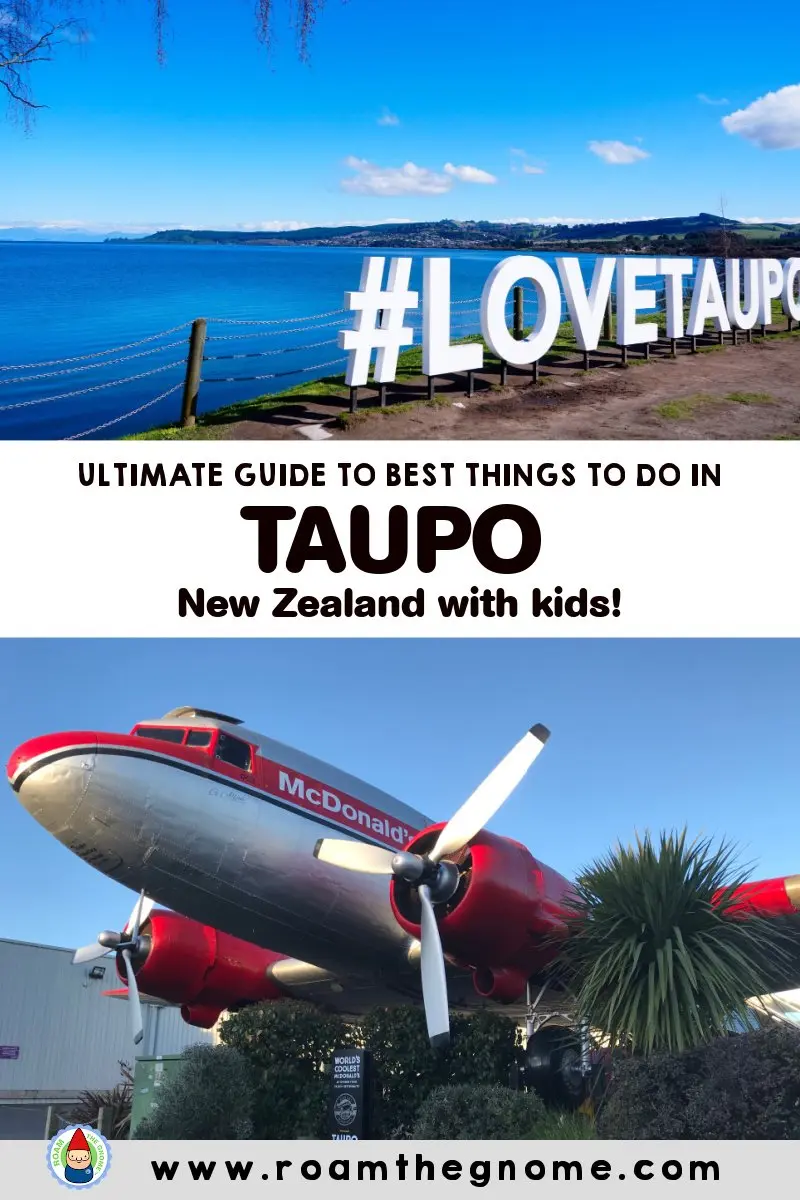 No.13: Drive around Great Lake Taupo
Pack a picnic and lots of snacks and drive the 160km distance around the entirety of Lake Taupo!
If it's warm, bring your swimmers and take a dip at one of the divine swimming bays around the lake.
The route around Lake Taupo is via the Western Bays Highway and State Highway One.
Take in the scenic views of Mt Ruapehu, Mt Tongariro and Mt Ngauruho as you go.
No.14: Ride Bikes along the Great Lake Walkway (Lions Walk)
Starting at Taupo CBD, ride along the lakefront on this concrete pathway to Five Mile Bay.
It begins at the Taupo Boat Harbour (Redoubt street and Ferry Road intersection)
Image credit: Sids1 via Wikipedia CC BY 2.0
VISITING TAUPO WITH KIDS WHO LOVE NATURE?
ANOTHER Taupo Top 10 attractions, this time for nature lovers!
No.15: Huka Falls Walk
There's two places to start this round-trip walk to Huka Falls, one of New Zealand's most visited natural attractions.
Hear the roar of the super powerful, turquoise-coloured, Huka Falls before you see them – there's 300 000 litres of water surges down per second!
To start from Spa Park carpark
From Taupo, drive along Tongariro street, then turn right into Spa Road, and left into County Avenue to find the Spa Park carpark.
Take your belongings with you.
Follow the signs to the walkway, cross the bridge at the hot stream, and follow the track along the banks of the Waikato River for 6 kilometres to reach Huka Falls.
Find detailed directions here.
Allow 2.5 hours.
To start from Huka Falls carpark
From Taupo, follow Thermal Explorer Highway, then turn right into Huka Falls Road.
There is a huge carpark on Huka Falls Rd with toilets.
Take note of carpark hours:
Winter – 8am to 5.30pm
Summer – 8am to 6pm.
It's an easy all-access walking track to the Huka Falls waterfalls lookouts, that takes no more than 15 minutes return trip.
Allow 30 minutes.
If you want to see more of the falls, hop back in the car, turn right back onto Huka Falls road, and right again into Loop Road to find another lookout.
Hot tip: Book the HukaFalls Jet Boat experience and see the Huka falls up close and personal!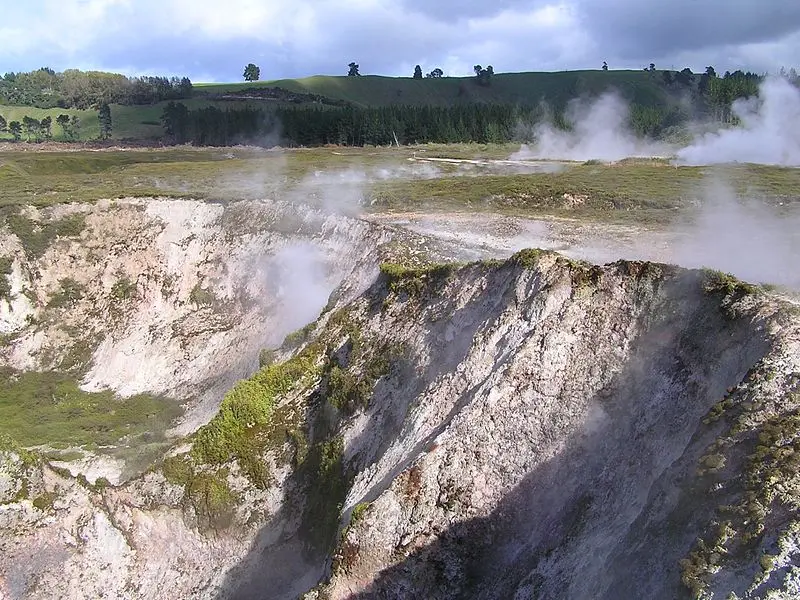 Image credit: Ogwen via Wikipedia CC BY-SA 3.0
No.16: Craters of the Moon Walk Taupo
Craters of the Moon can be found on Huka Falls Road, Wairakei Park, Taupo
The Craters of the Moon thermal area is a manmade phenomena, created in the 1950s.
This moon-like surface of misty pools burst through the surface of the earth when the nearby power station lowered underground water levels.
Take the 40 minute walk that meanders past bubbling craters, mud pools and steam vents.
Plant life here is unusual too, as this greenery has learned to adapt to the conditions of a humid, steamy environment.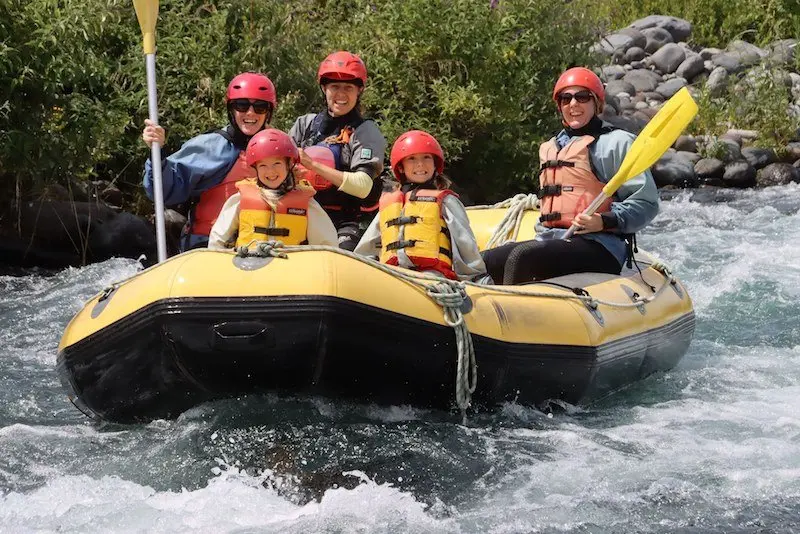 Image credit: Tongoriro River Rafting
No.17: Tongariro River Rafting
If you have children with you, the Tongariro River Rafting FAMILY Float can be found at 95 Atirau Road, Turangi
Book an afternoon trip.
The rafting cruise is a 1½ hour trip down the softer, tumbling waters of the Lower Tongariro river.
This trip is more gentle, with none of the heart racing moments of a regular tour, making it the ideal tour for both first time rafters and children.
Rafting participants are encouraged to paddle through the tiny rapids, so you don't miss out on that fun.
Suitable for children from 3 years of age.
Allow 2 hours.
No.18: Volcanic Activity Centre
The Volcanic Activity Centre in Turangi is located at 1 Ngawaka Place, Turangi Taupō.
This is the spot to learn more about the Taupo Volcanic Zone.
Visit the interactive learning centre about volcanos, earthquakes, and geothermal activity, and engage with:
the earthquake simulator
interactive displays
an audio visual presentation.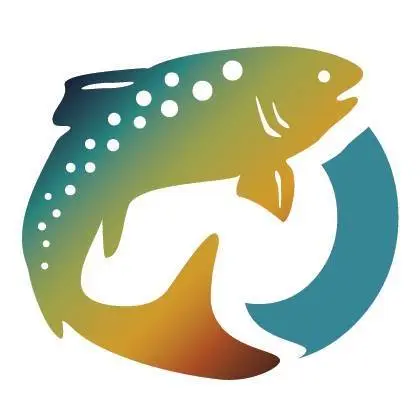 No.19: Feed the Trout at Tongariro National Trout Centre
Tongariro National Trout Centre is located on 257 State Highway 1, Turangi New Zealand
The National Trout Centre in Tongariro is a great place for kids.
Visit this freshwater aquarium to:
learn about conservation, check out the interactive gallery showcasing the history of trout fishing

look through the underwater viewing area, and and

feed the beautiful rainbow trout and native fish.
The learning centre is a place to pick up skills and knowledge of conservation.
Look out for the New Zealand birds, the Kereru, Tui or a Whio on the Tongariro River too.
Open 7 days from 10am to 3pm.
Kids trout fishing is on offer during school holidays. Book into a class. Kids must be 5-16 years.
For details, click here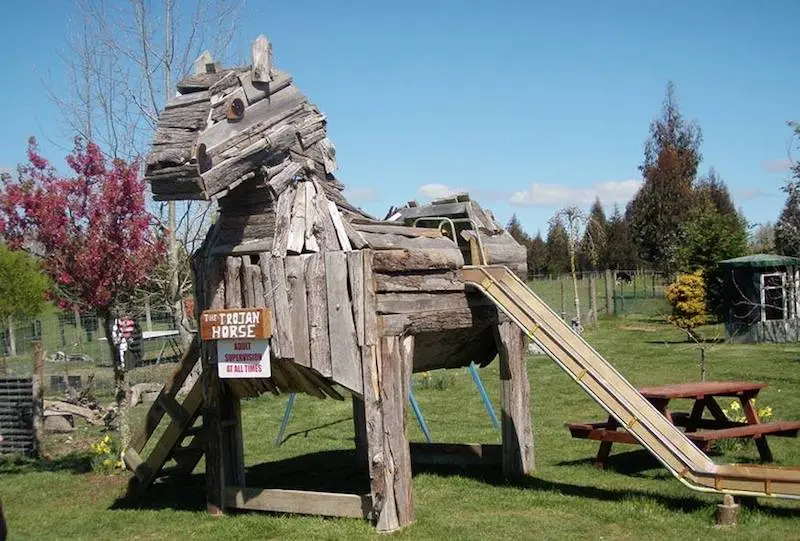 Image credit: Lilliputt Farm Fun and Animal Park
No.20: Lilliput Farm Taupo
Lilliput Farm Fun & Animal Park is located at 136 Link Road, Oruanui, Taupo
Vist the Lilliput Taupo farm for kids to see and hand feed some of the animals on site, including:
Donkey and Ponies
Emus
Goats and Sheep
Deer
Llama and Alpaca
Pigs
Goose, Ducks and Chickens
Parrots and Birds
Turtles and Lizards
Rabbits and Guinea Pigs
Peacocks.
Looking for fun things to do in Taupo for toddlers?
The playground here has:
slides and swings
a trampoline
ride-on toys
a whole bunch of play forts in different themes – trojan horse, spaceships, time machine, the old woman who lived in a shoe!
Bring a picnic!
Open 10-2 weekdays, 10-4 weekends and public holidays.
Adult entry costs $12 NZ, children from 2-14 are $6 NZ, and a family pass (2+2) is $30 NZ
Animal food is $3 NZ per scoop.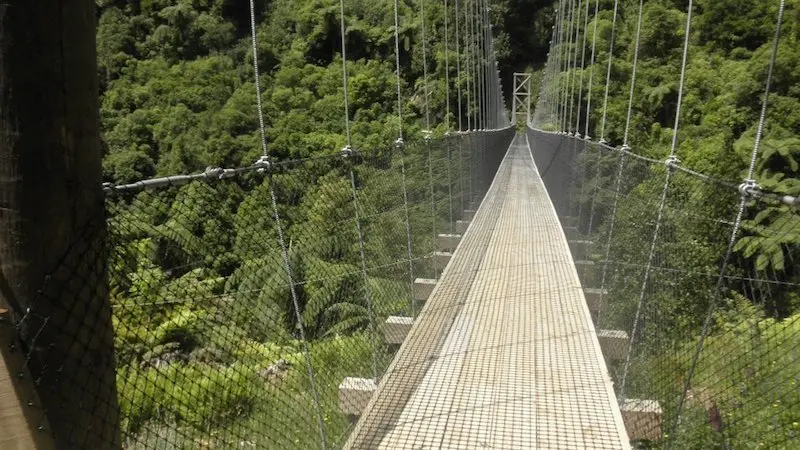 Image credit: The Timber trail
No.21: Pureora Forest Park
If you love mystical forests a la Once Upon a Time, then take a drive to to Pureora forest in Taupo.
It's the home of otherworldly and misty ancient native rainforests, filled with giant native totara, rimu, matai, miro and kahikatea trees.
The best way to see the ancient trees and feel the magic is to join the Timber Trail, where you will walk through and above the forest on suspension bridges.
Look out for the native birds – the kaka (bush parrot), dancing piwakawaka (fantails) and the shy kokako (blue-wattle crow).
Pureora Forest is also the geographical centre of the North Island.
Tracks take between 30 minutes to 2 ½ hours to walk.
Pureora Forest Park is located at Off State Highway 32, Western Bay Road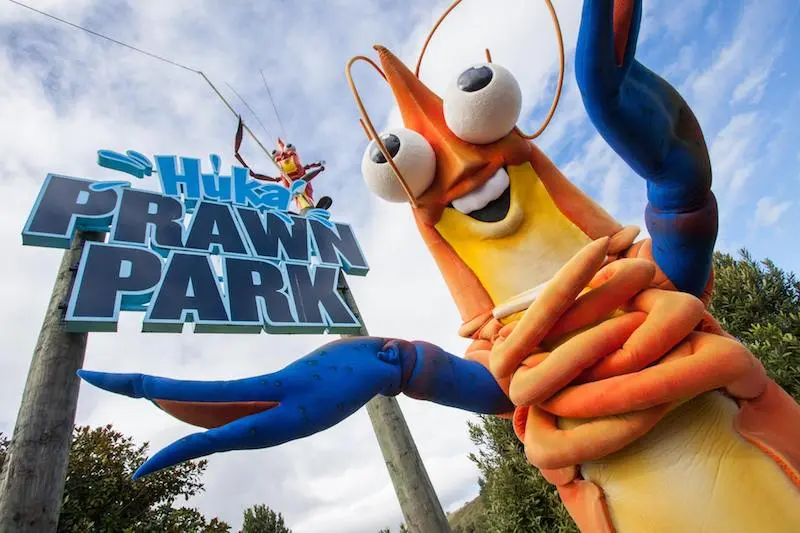 Image credit: Huka Prawn Park
No.22: Huka Prawn Park Taupo
One of the most fun Taupo attractions for kids is meeting Shawn the Prawn at New Zealand's only Prawn Park!
If you are visiting New Zealand with toddlers, don't miss this place.
Join Shawn's Walk guided Hatchery Tour taking you through the prawn nursery and see them up close.
Hire stand-up paddleboards, water trikes, and pedal boats and ride them on the brand new boating lake.
Follow the adventure trail to join in all the interactive activities – the best one for families are the water cannon spray battle stations and walking the gauntlet without a bucket of water tipping over you!
But you can:
feed the trout
go fishing from a boat (pull yourself out by rope to the middle of the lake!)
try prawn fishing
join the treasure hunt
ride the waterbikes
play on the playground
challenge yourself with the water weights
check out the water compass, and
enjoy a foot soak in the geothermal foot bath.
Stop by the restaurant for lunch of delicious prawns!
Admission price includes all activities.
Adults: $29.50 NZ
Child: $16.00 NZ
Seniors and Students $22.00 NZ
Family: $75.00 (includes 2 adults & up to 5 children 15yrs and under)
Location is Karetoto Rd, Wairakei Park, Taupo
No.23: Aratiatia Rapids
Remember the barrels on the raging river scene in the Hobbit: The Desolation of the Smaug?
It was filmed at Aratiatia rapids, but cleverly done through a mix of real world action and green screen magic so that no actors or stunt crew had to be involved.
The raging torrent of water was a real thing though, and you can watch the release of this surge of white water every single day.
Head to Aratiatia rapids in time for the flood gates to open. We suggest arriving at least 15-20 minutes early, so you have time to walk and get into position at one of the two lookout points.
Gates open at 10am, 12pm, 2pm and 4pm in summer and 10am, 12noon and 2pm in winter.
The rapids are approximately 10km north of Lake Taupo.
IMPORTANT: DO NOT SWIM HERE. IT IS DANGEROUS.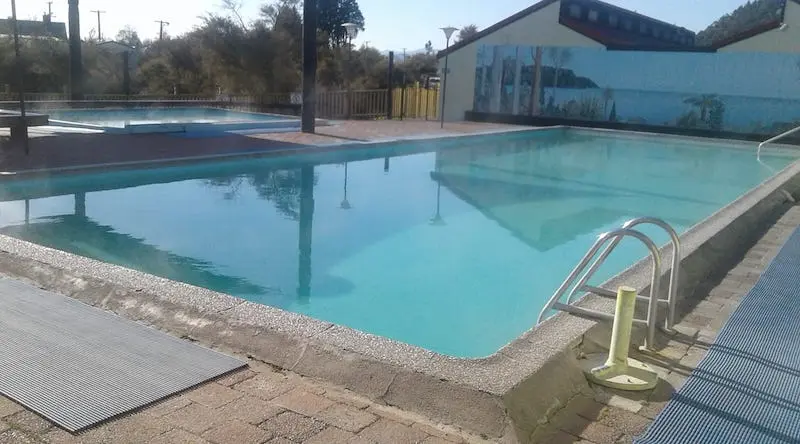 Image credit: Tokaanu pools
No.24: Tokaanu Thermal Pools
Head to the healing waters of the Tokaanu thermal bathing area and soak in natural spring thermal pools in Taupo.
These pools are not a fancy polished tourist attraction, but there's a certain charm in that.
There's both a public and private pools – pick your fancy.
Entry prices start from $8 NZ adults and $6 NZ kids to the public pool, and $12 NZ adults and $8 NZ kids for the private pools.
Public Pool 10am – 9pm
Private Pools 10am – 8pm
Tokaanu thermal pools are located on Mangaroa Street, Tokaanu, just off the main road.
Be sure to enjoy the Tokaanu Thermal walk through the boiling mudpools – it's right next door.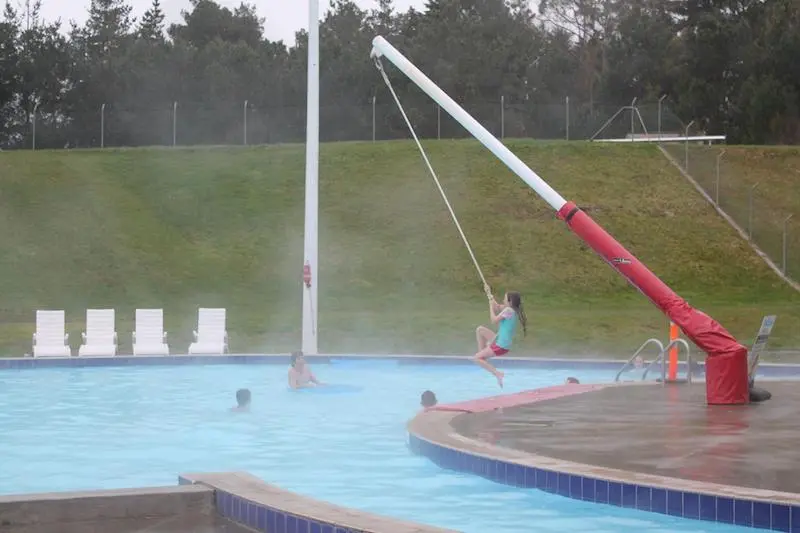 Image credit: AC Baths
No.25: AC Baths
AC Baths are thermally heated using natural hot water. They are in the same building as Taupo climbing wall.
The kids will LOVE the outdoor Tarzan swing into the hot pool, and the two enclosed hydro slides – the JAWS mouth at the exit is a fun touch!
Toddlers love the red slide into the deep leisure pool, and the shallow wading pool for toddlers is the spot to splash about in the shade.
Be sure to visit on the weekend, as they have giant sized inflatables for kids to run over, dodge the obstacles and slip and slide.
They are up every weekend from 10.30am to 4.30pm, weather dependent.
You'll also find:
two 25-metre lane pools
four private thermal mineral pools
a sauna and
a café.
Click here for opening hours and price list.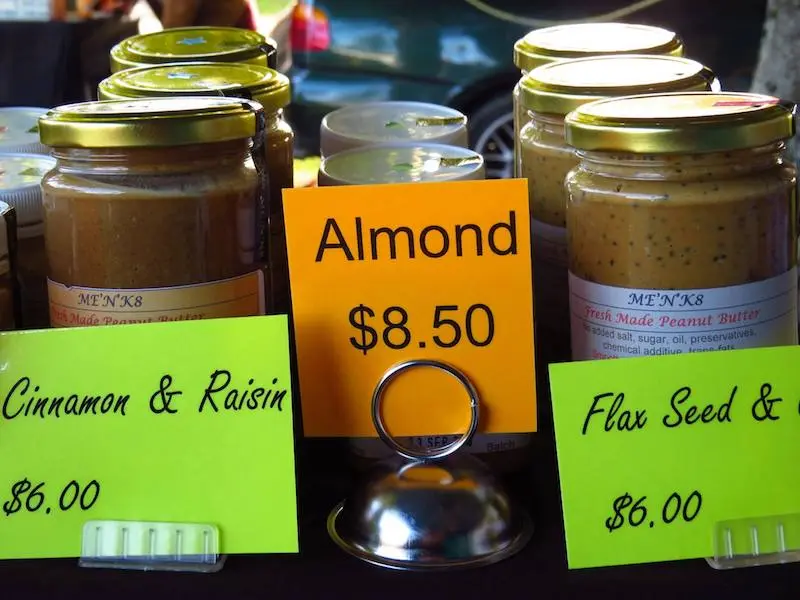 Image credit: Taupo markets
SHOPPING IN TAUPO
No.26: The Taupo Market
Taupo Market is held every Saturday from 9am – 1pm at the Nukahau shopping centre on 150 Acacia Bay road Taupo.
This market is full of things made in New Zealand – created by local chefs, growers, artists and local artisans.
You'll find:
pumice art
Marty's microgreens & free range eggs
Luv it range of soap, creams, massage wax
handmade cards
knitted treasures
organic bread, meat, pies, sausages
natural pest control products
gourmet goodies – sweet treats, cookies, jams, relishes
beeswax wraps
outdoor furniture
hand crafted donuts and crepes
rawfood deliciousness
fruit wines
pottery
tied dyed goods and fashion
traditional Maori Rewana bread
Don't miss the raclette on ciabatta buns at Holy Cheese!
Pop by for a coffee, shop for Kiwiana souvenirs for family and friends, and enjoy the atmosphere.
No.27: Taupo Art in the Park
Local artists showcase their creations each Saturday at Art in the Park, held in the Colonel Roberts Reserve on Taupo lake from 10am to 3pm.
Weather dependent.
Take a piece of New Zealand art home with you.
If it's raining, head to the Taupo i-Site to grab a list of the local art galleries in town.
No.28: Taupo Rose Gardens & Scented Gardens
There are over 500 rose bushes in the Taupo Rose Gardens, right next to the Taupo Museum and Taupo playground, off Story Place in town.
Close by in the Tongariro North Domain parkland, you'll also find the Scented Gardens filled with fragrant herbs and shrubbery.
Built for the visually impaired, the Scented Gardens can be enjoyed by all.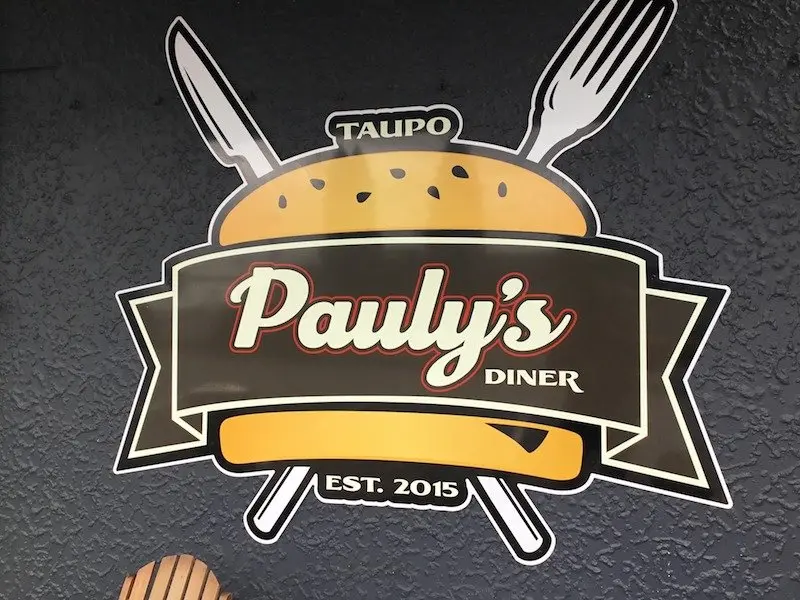 WHERE TO EAT IN TAUPO?
If you are visiting Taupo with kids, try dining at:
Pauly's diner at 3 Paora Hapi Street
Dixie Browns at 38 Roberts Street
Indian delights at 10 Roberts Street
Jolly Good Fellows at 80 Lake Terrace
MORE THINGS TO DO IN LAKE TAUPO?
You can also see the Giant Bicycle on 19 Luberon Way, Nukuhau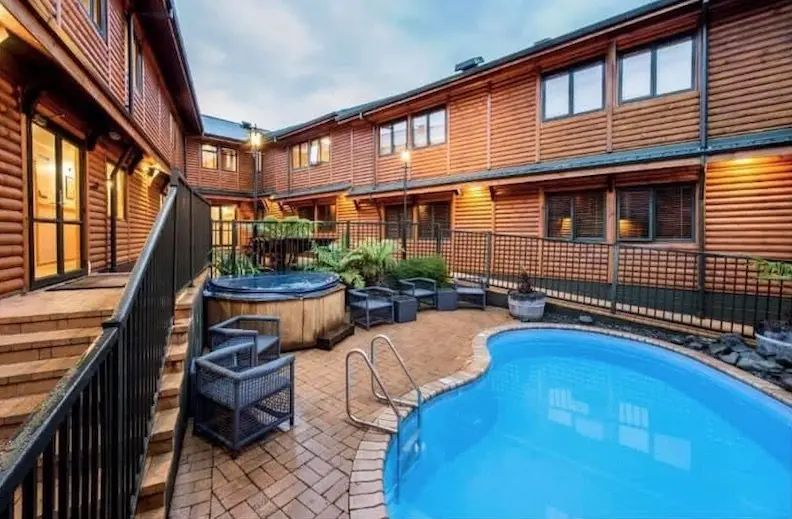 Image credit: Lakefront Lodge
BEST TAUPO HOTELS FOR FAMILIES
No.1: Taupo DeBretts Spa Resort
This is an excellent choice for family holidays in Taupo, because of the pools and water park, as mentioned above.
Great place to retire after a big day of Taupo adventures.
No.2: Lakefront Lodge Taupo
Another of the family friendly hotels in Taupo with a log cabin feel.
This one has Taupo lake views, and a pool.
No.3: Sails on the Lake Taupo
A budget friendly option for families who like to be close to the action, and within walking distance to town.
Modern, airy, light filled and clean.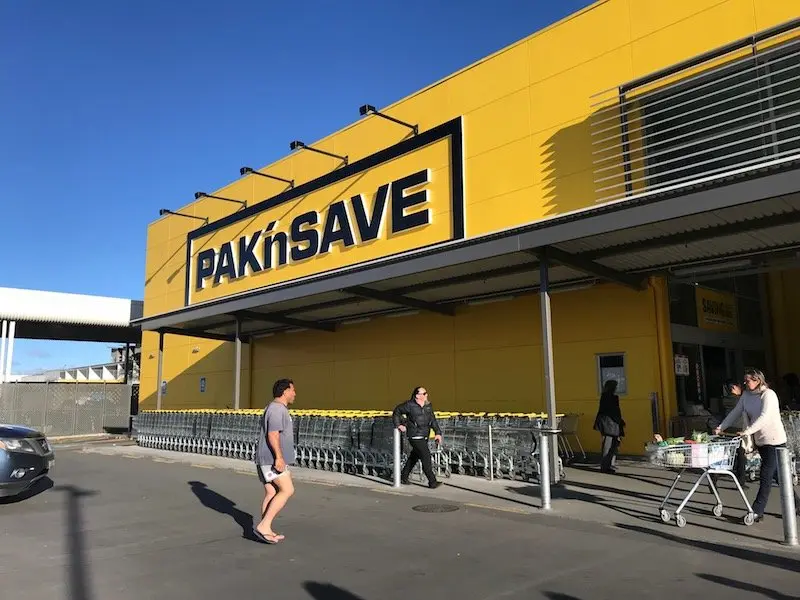 FREQUENTLY ASKED QUESTIONS
No.1: How big is Lake Taupo?
It's 616 km², roughly the same size as the city of Singapore!
It's also 46 kilometres in length.
Pretty big.
No.2: Where do I find a Taupo supermarket?
Pak n Save Taupo is on Ruapehu Street.
Countdown Taupo is on the corner of Spa Road &, Tongariro Street.
There's also lots of mini marts and convenience stores, and smaller locally owned supermarkets too.
RELATED: Guide to New Zealand supermarkets and what NZ food you should buy there for gifts & souvenirs!
Hot tip: Best New Zealand Food Guides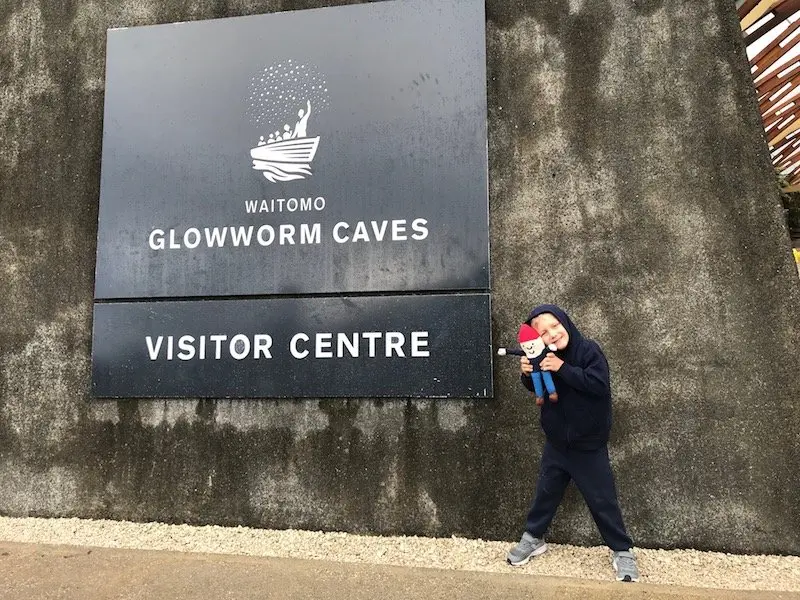 GUIDE TO WAITOMO NEW ZEALAND
Waitomo is one hour and fifty minutes to the north west of Taupo.
If you are in Taupo, it's worth the detour to Waitomo.
Here's a guide to the best accommodation in Waitomo for families.
Book the popular Waitomo caves tour (read our review here), and let the kids have a run on the Waitomo playground too.
---
RELATED: 13 Best Things to do in Waitomo Caves & surrounds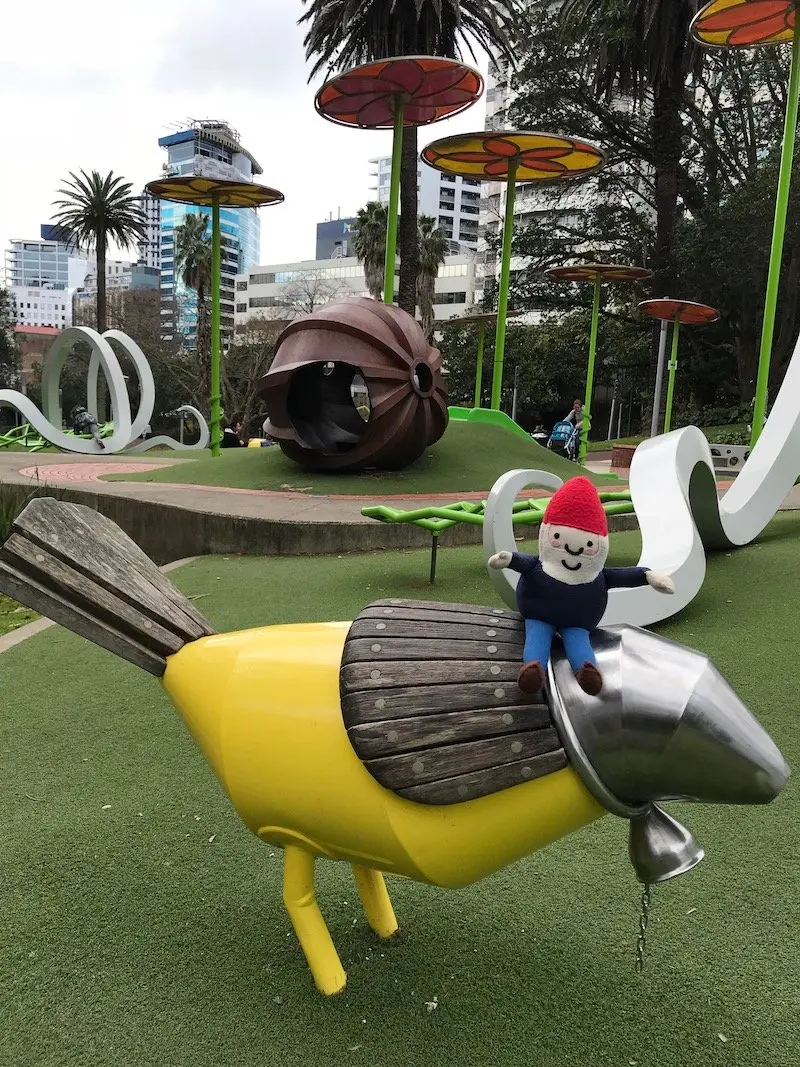 Looking for more fun attractions in New Zealand for families?
Click the blue links below for more NZ attractions.