INSIDE: Ultimate Guide to Motat Cafe Auckland Araroa Tearooms.
MOTAT, the Museum of Transport and Technology, is a full day out in Auckland with kids.
You'll need to refuel at least once.
Enjoy kiwi treats & good coffee at the MOTAT Cafe in the historic Cropper House building.
Visit the MOTAT Cafe to enjoy lunch or traditional kiwi fare in delightful heritage building surrounds.
Read the guide below for details on this Auckland cafe.
Disclosure: This article contains affiliate links. If you make a purchase after clicking on one of these links, we may receive a small commission at NO extra cost to you.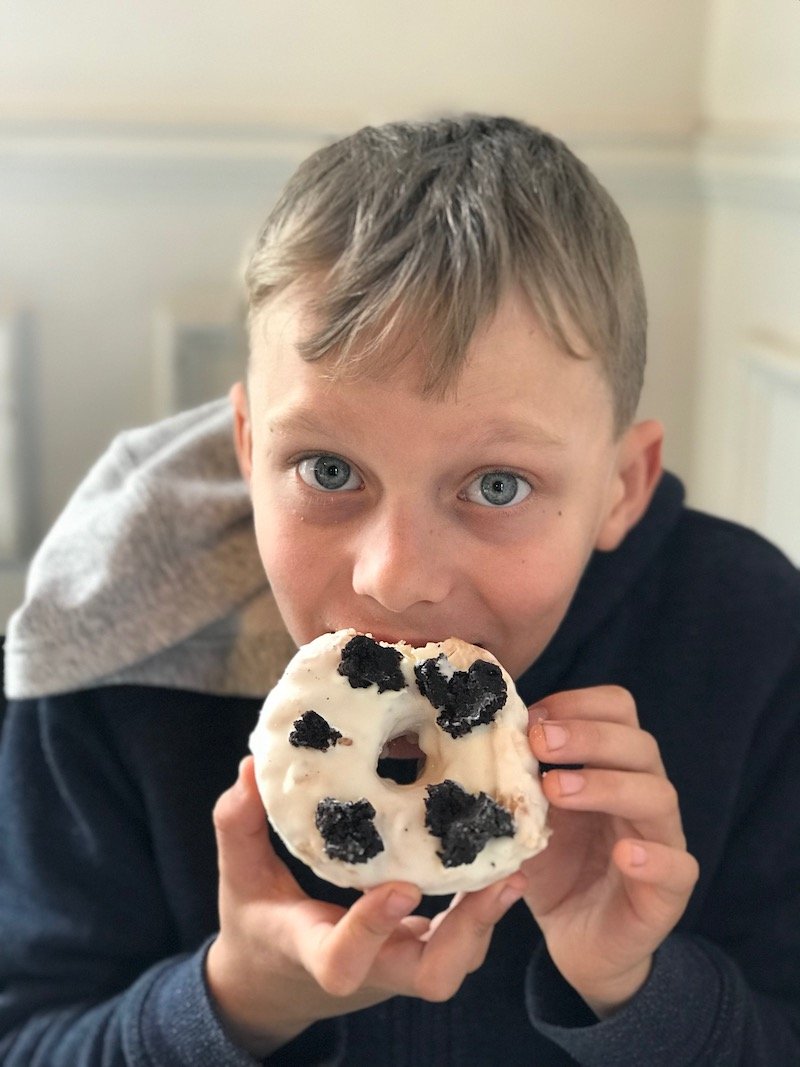 MOTAT Cafe Auckland
The Araroa Tearooms at MOTAT Auckland sells good coffee, including all the regular coffee options, plus:
Hot Chocolate
English Breakfast Tea
Herbal teas, and
Chai Lattes.
You can purchase snacks including cronuts, muffins, Kiwi lolly cake, and cakes from the counter.
There's not a huge selection of quick eats, and the range is quickly depleted by the hungry hoards, so head to the cafe earlier in the day if you can.
But there's food to order too.
See below for the menu.
---
RELATED: Ultimate Guide to MOTAT museum
It's the place to find all the NEED TO KNOW information on:
Auckland MOTAT prices and MOTAT hours
how to get to MOTAT, and where to park at MOTAT museum
What to do at MOTAT transport and technology museum
details about the MOTAT tram
a sneak peek into the MOTAT shop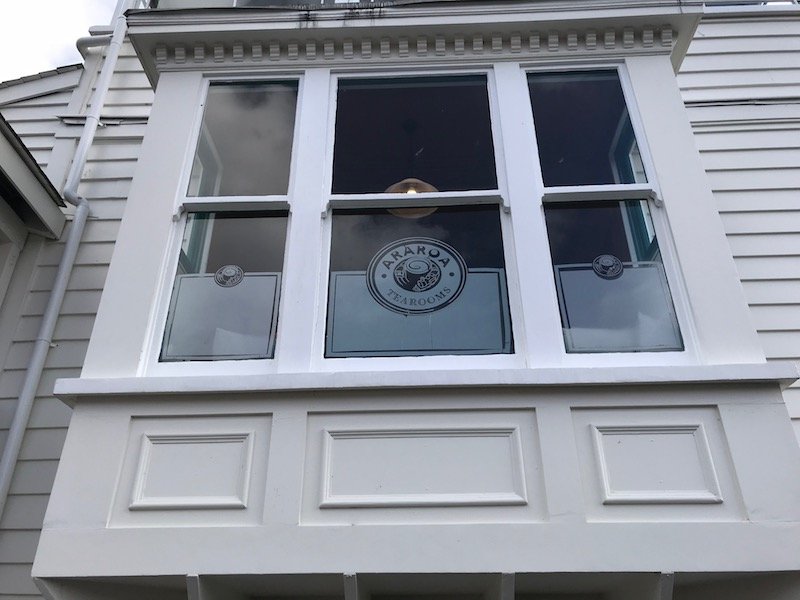 Auckland MOTAT Cafe Menu
There's also a full lunch menu to order from, or you can choose something from the cabinet.
Prices have returned to being really reasonable (and not over priced) since the new management has been in place, especially as cafes in New Zealand are generally more expensive than at home in Australia.
The Araroa Tearooms menu includes:
granola bowl
poached free range eggs on rye toast
a free range omelette with goats cheese and proscuitto
crispy squid rings
warm Rueben sandwich on rye filled with pastrami and braised cabbage
chicken schnitzel burger on brioche
The Nourish Bowl full of veggies and topped with tahini is a winner for vegans and vegetarians at this New Zealand cafe in Auckland.
There's also sandwiches, pies, hot chunky chips served with aioli, and salads.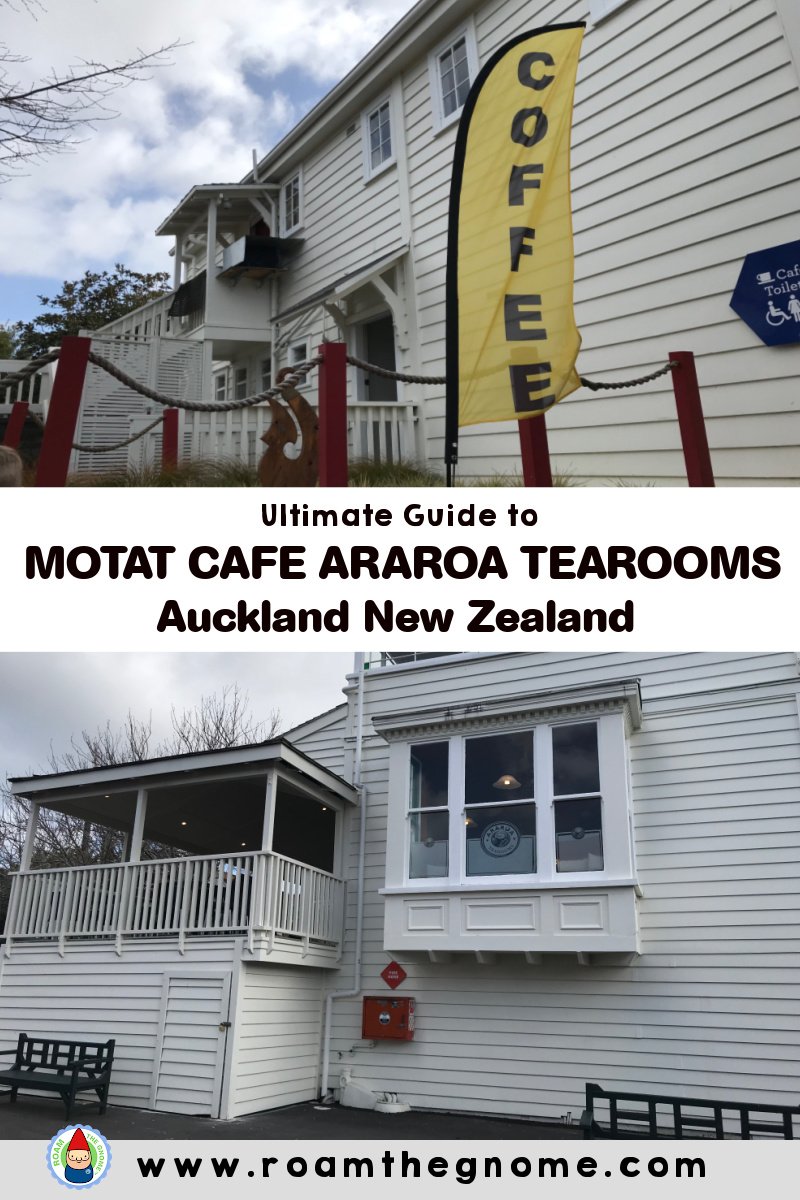 Children's Menu at MOTAT Araroa Tearooms
Kids can choose from the dedicated MOTAT kids menu featuring:
Mac and Cheese
crumbed chicken fingers
battered fish with potato nuggets, or
a delicious and healthy grazing platter with carrot sticks, cheese, grapes, hummus, crispy pita, raisins and rice crackers.
That last option?
YUM!
There's also ice cream sundaes for those who finish their meals without whingeing.
---
RELATED: Monster List of Things to Do in Auckland with kids!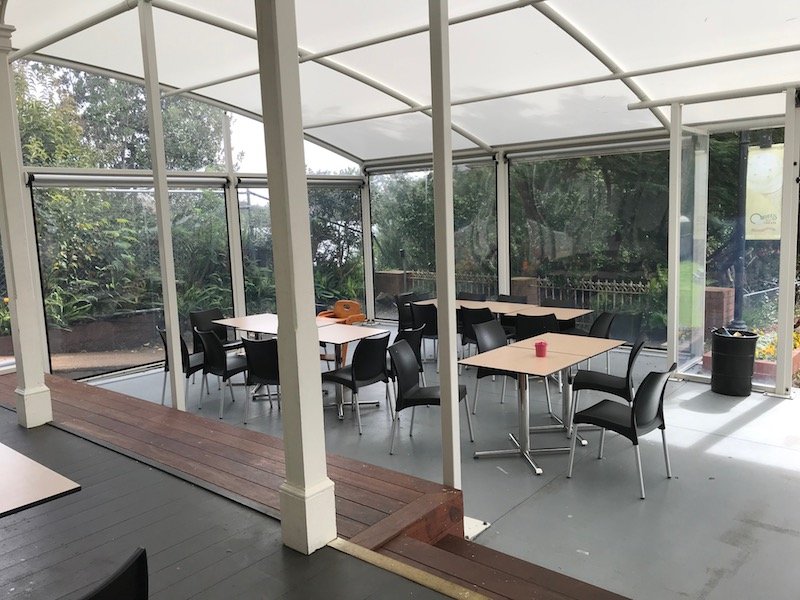 Araroa Tea Rooms Cafe Seating
Nab a table inside the historic building to stay in the warm.
Or if it's a sunny day, there's an undercover patio section outside for bigger families and small groups.
Find extra seating out front too.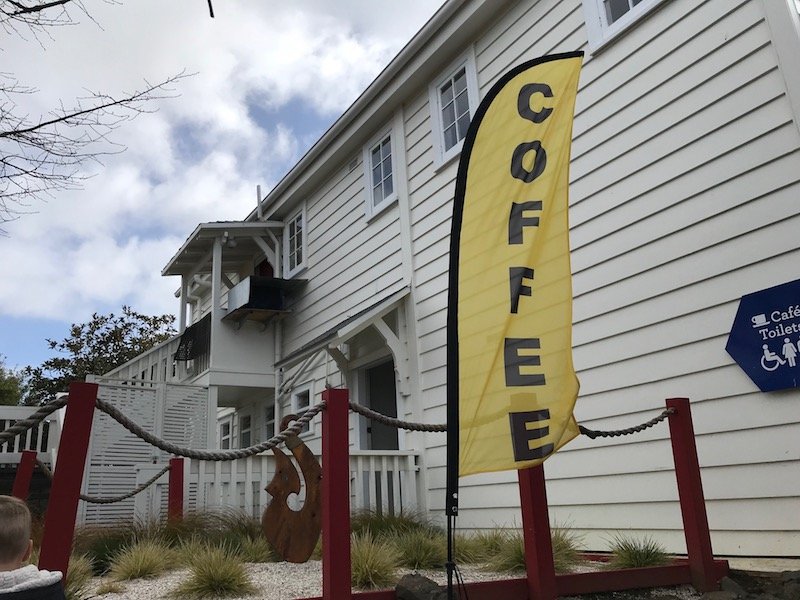 THE INSIDE SCOOP: MOTAT Araroa Tearooms
Correct at time of publication on Roam the Gnome. Please check with venue for updates. We apologise in advance if there have been any changes we are unaware of. All prices in NZ dollars, unless otherwise stated
MOTAT Address: The MOTAT cafe is located at MOTAT – Find it at 805 Great North Road and Meola Road, Western Springs in Auckland.
Unfortunately, you DO need an entry ticket to MOTAT to visit the cafe restaurant.
MOTAT Cafe opening hours
10am – 3:15pm
Tuesday to Sunday
NB: MOTAT is closed on Mondays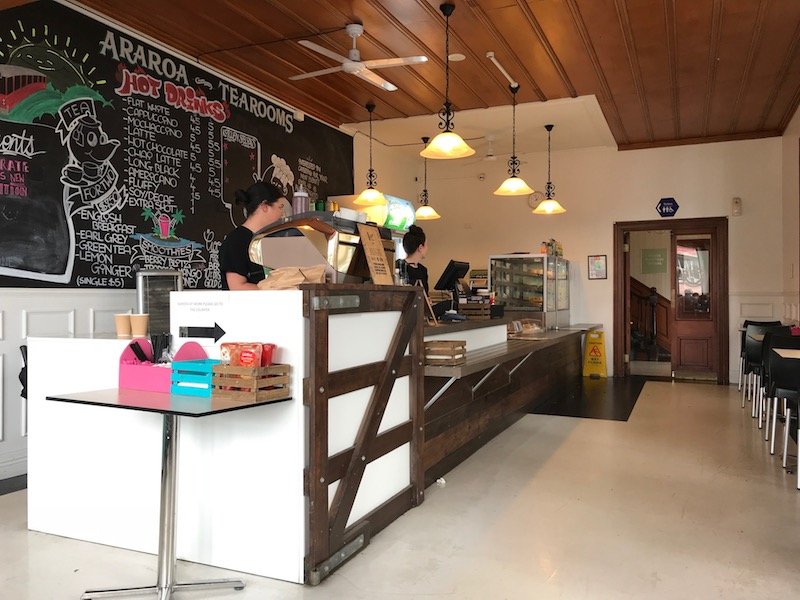 How to get to MOTAT Museum of Transport and Technology
By Car, Bus & Bike: Click here for details
Motat Parking:
Park for free at MOTAT 2 Aviation Display Hall
Purchase your MOTAT entry ticket here and catch the MOTAT vintage tram to and fro between the two sites for FREE.
Find limited parking at M1 on Stadium Road and along Great North Road.
MOTAT tram timetable
Trams run every 30 minutes, or more frequently at peak times
Please check the Tram Schedule for the day at the Meola Road tram station when you arrive.
MOTAT trams run between M1 and M2, through Western Springs Park, past Auckland Zoo, The Auckland Performing Arts Centre and Western Springs College.
The tram journey takes approximately 10 mins each way.
MOTAT Map
Toadstool Rating – MOTAT NZ Cafe in Auckland
There's been a huge improvement in service and food options in the last year or so.


Looking for More Things to Do in Auckland New Zealand for Kids?
Click the blue links for more Auckland activities below.