INSIDE: Where to find NZ design stores, handmade gallery shops, & New Zealand crafts & artists co-ops on the North and South Islands.
Looking to plan an itinerary full of visits to New Zealand artist collectives, handmade shops, art galleries, adorable library settings, art cafes, museum shops and design stores?
Perhaps you'd like to see the artist & makers in residence, and find out what crafts is New Zealand known for?
Take a look at our guide to the best places for arty crafty people to visit in New Zealand to shop and be immersed in design, culture & art.
Disclosure: This article contains affiliate links. If you make a purchase after clicking on one of these links, we may receive a small commission at NO extra cost to you. Main image: Fantail House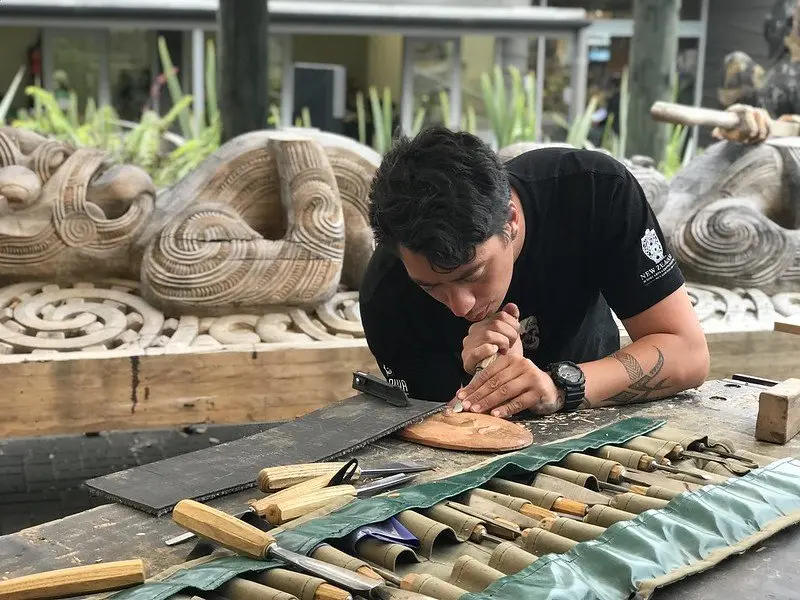 Image: Shiny Things via Flickr CC BY-2.0
THE INSIDE SCOOP: Places to Visit to see New Zealand Artists & Craftspeople at Work
Correct at time of publication on Roam the Gnome. Please check with venue for updates. We apologise in advance if there have been any changes we are unaware of. All prices in NZ dollars, unless otherwise stated
What areas in New Zealand have thriving artist communities?
Make a point of visiting the art-thriving towns on the North Island including:
Waiheke Island and Raglan near Auckland
Tirau
the Coromandel
Napier Art Deco town
Rotorua, and
Whanganui.
Wellington is the cultural capital of New Zealand, and there are plenty of artists thriving in this melting pot.
Visit the South Island west coast to learn about greenstone carving.
Dunedin and Nelson in the South Island draws artistic types, as does Christchurch City and Timaru.
---
RELATED: Big List of Unique New Zealand Souvenirs for friends and family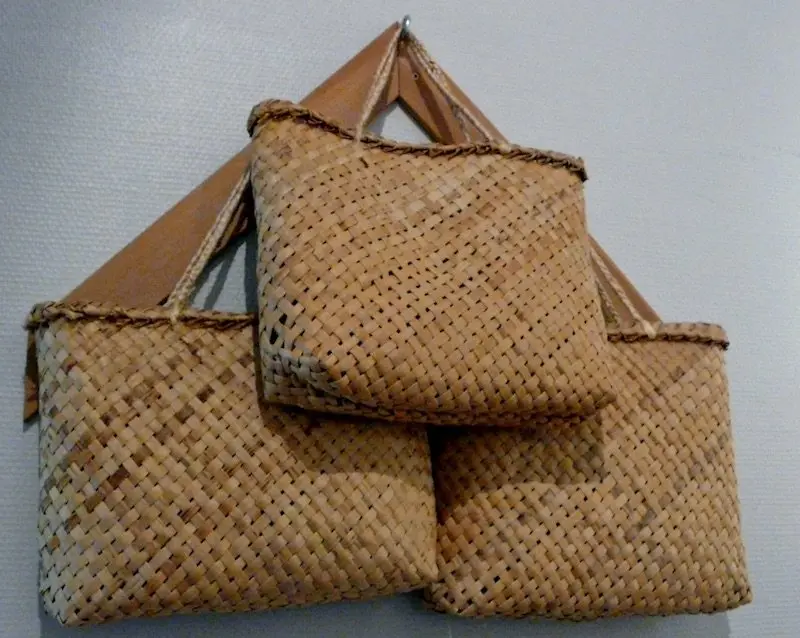 Image: Jane Nearing via Flickr CC BY ND-2.0
Guide to the Best New Zealand Artist Collectives & Handmade NZ Stores
The BEST handmade shops in New Zealand for makers and artists are listed below.
If you love unique New Zealand souvenirs for friends and family, we highly recommend a visit as you won't find two things exactly alike.
These shops feature the crafts of the local New Zealand makers, as well as works by emerging New Zealand artists and painters.
These handicraft stores in New Zealand showcase and stock products including, but not limited to:
weaving, flax baskets, woven works of art
embroidery and sewing pieces
New Zealand handmade toys
knitted clothing, knitted blankets, knitted throws
merino wool clothing and accessories
handmade NZ silk scarves, knitted scarves
natural dyed clothing
wet felting, needle felting, nuno felting
jewellery, necklaces, carved greenstone jewellery, bone carvings
timber crafts using rimu and kauri timber
NZ walking sticks and hiking sticks.
hand crafted artisan chocolates (read our guide to NZ chocolate here )
You'll also find seasonal ranges of New Zealand goods such as womens, children's and baby clothing from upcoming New Zealand clothing designers.
Enjoy browsing to find YOUR chosen treasures from these New Zealand arts and crafts shops!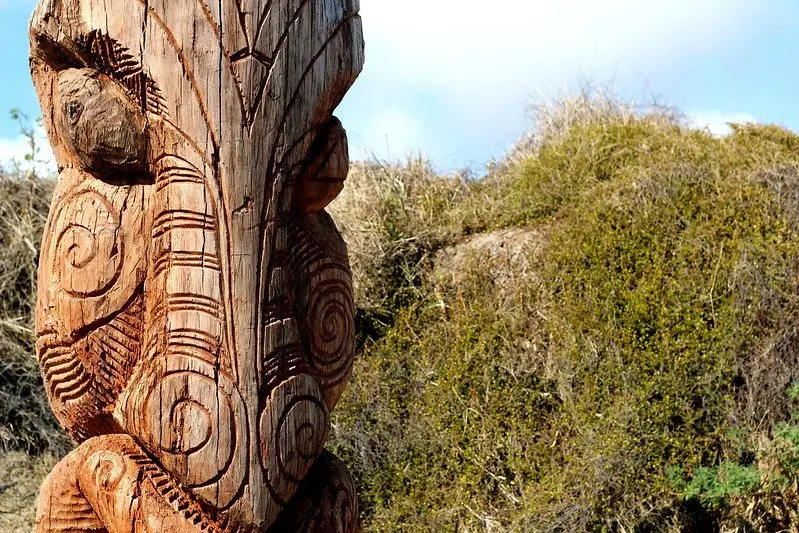 Image: Sarah Rose via Flickr CC BY ND-2.0
UNIQUE HANDMADE GIFTS AND SOUVENIRS FROM NEW ZEALAND
Best North Island Design Stores
Image credit: AvrLab
No.1: The Poi Room, Auckland and Ponsonby
The Poi Room sells contemporary New Zealand art and design.
Find Maori art, mixed media, large landscape paintings and more by NZ artists.
Everything here is made in New Zealand.
If you are looking to buy art in New Zealand, pop in.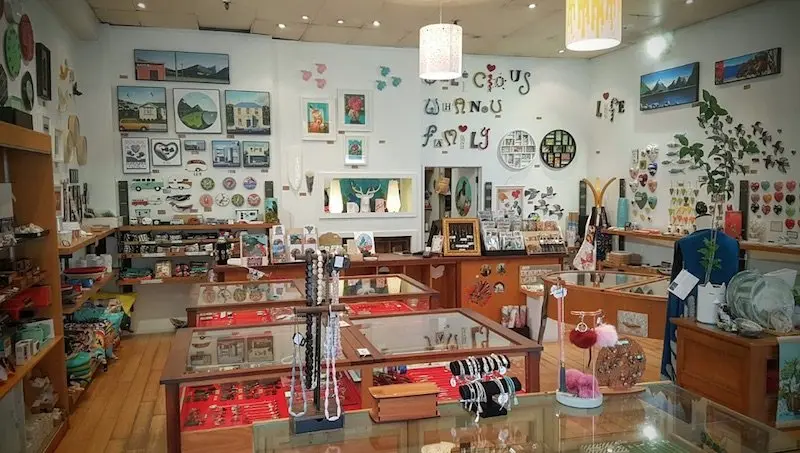 Image credit: Wilson Marsh
No.2: Creative & Brave, Auckland
Creative & Brave (Formerly Texan Art Schools) have five magical stores throughout Auckland.
It's the place to find local, New Zealand designed pieces including:
wall art and photography
prints
ceramics
Kiwiana souvenirs, teatowels, aprons
art decals and skate decks
Rimu timber and woodcraft
handmade jewellery, greenstone necklaces, and jewellery boxes
Merino clothing, scarves and gloves
divine homewares – clocks, lamps, cushions, planters
outdoor goods
skincare, candles
purses, bags and totes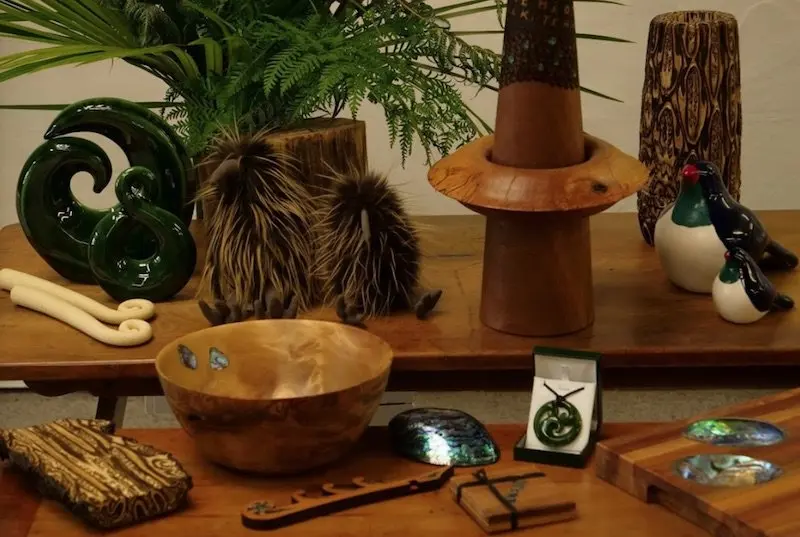 Image credit: The Fantail House
No.3: The Fantail House, Auckland
The Fantail House (formerly the Elephant House) craft cooperative – a shop full of New Zealand gifts and souvenirs made in NZ by independent artists and other talented people.
You'll find hand made soaps, honey, foods, gifts, baby goods, cards cosmetics, and the famous Kiwi balancing puzzle.
This shop has the largest range of the very best of MADE IN NZ gifts and souvenirs.
If you are looking for something truly New Zealand this is where to find it. Ask a local if you can't find it as it's hidden down a lane.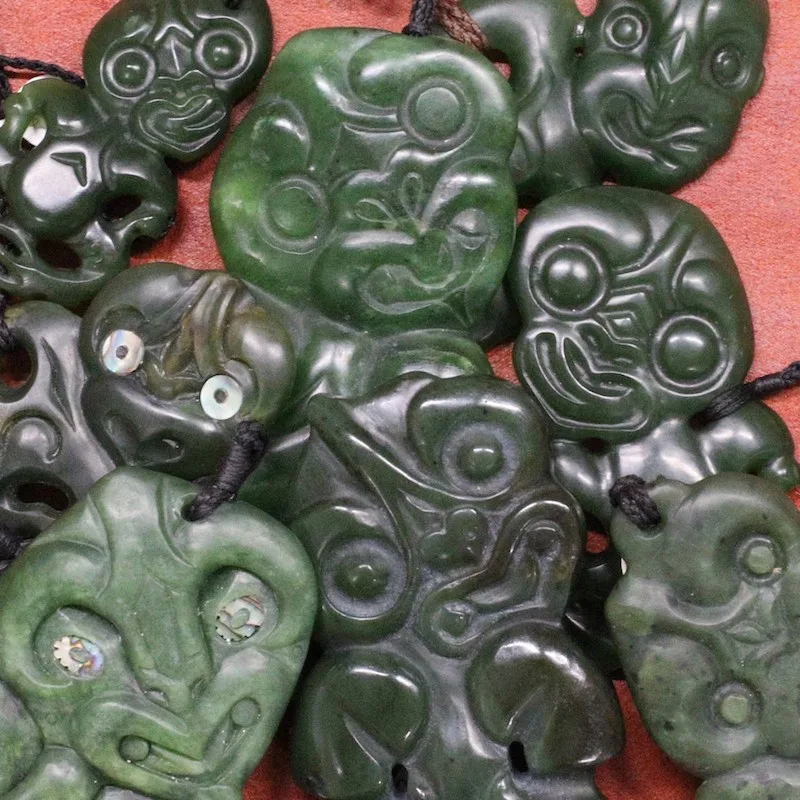 Image credit: Kiwa Art
No.4: Kiwa Art Auckland
Kiwa Art stocks something for all budgets with traditional Maori and Pacific art and craft such as:
wood carving
pounamu (NZ greenstone)
bone carvings
tapa cloth
tribal jewellery and
traditional artifacts.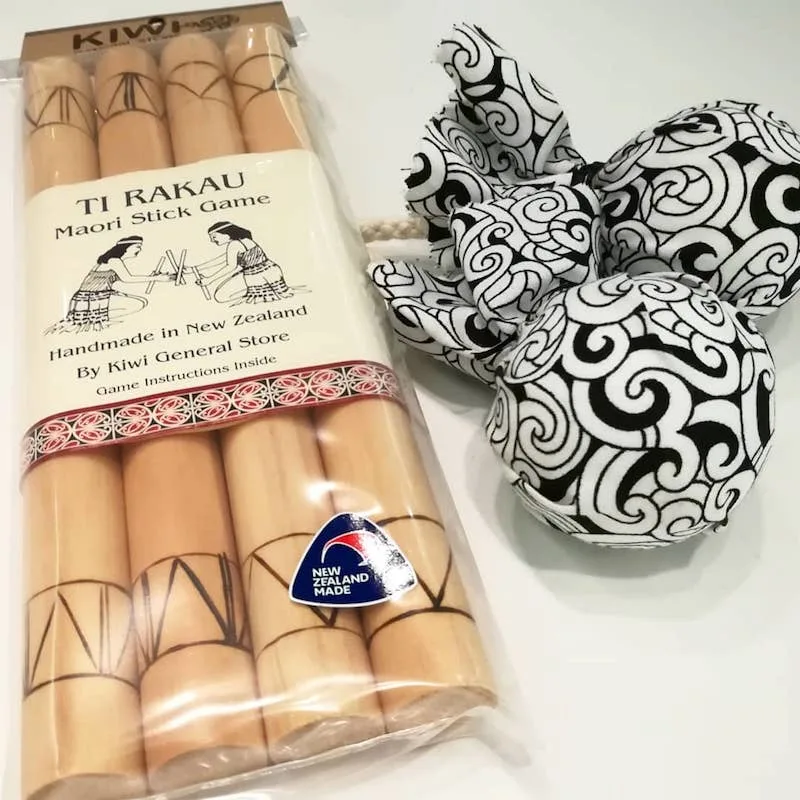 Image credit: Auckland Museum Store
No.5: Auckland Museum Store
Auckland Museum store in Parnell stocks:
Maori cultural books, art works, and cultural artefacts
Maori toys including a stuffed Tuatara lizard
traditional Māori instruments made by leading carvers
hand made art glass and ceramic works by top local potters.
New Zealand books
Manuka honey
mugs, cups, plates, homewares
art prints
carvings from native timbers
handbags, totes
scarves and shawls
merino and possum woollen garments and
contemporary artworks by local artists.
A beautifully curated selection of New Zealand gifts and souvenirs.

Image credit: ArtsPost
No.6: ArtsPost Galleries and Shop, Hamilton
ArtsPost Galleries and Shop has three galleries, and an art and design store which sells EXCLUSIVE art and design made by New Zealand artists.
Located next to the Waikato Museum in Hamilton's Victoria Street.
THE INSIDE SCOOP: Arts Post Galleries & Shop Hamilton
Address: 1 Grantham Street, Hamilton
Opening hours: 10am to 5pm, 7 days
Website: Click here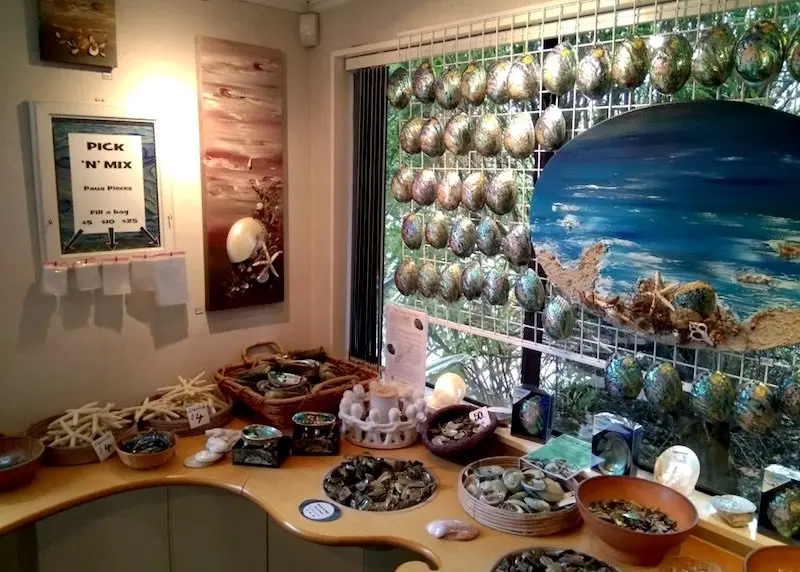 Image credit: Mostafa Sherif
No.7: Paua World Wellington
Paua World near Wellington is home to:
Paua jewellery
Paua homewares
Paua souvenirs and
Paua craft supplies.
THE INSIDE SCOOP: Paua World Carterton
Address: 54 Kent St, Carterton
Opening hours:
Monday to Friday & public holidays, 9am to 5pm
Weekends 10am to 5pm
Website: Click here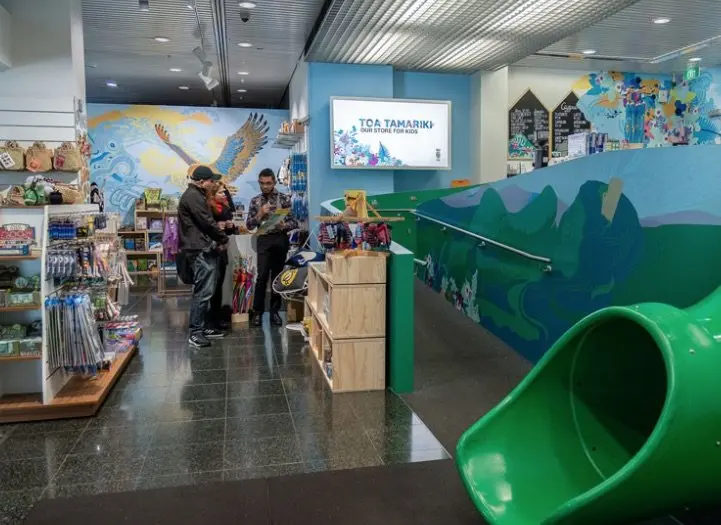 Image credit: Te Papa children's gift store
No.8: Te Papa Museum Gift Shop
Te Papa is New Zealand's National Museum.
The Te Papa gift shop can be found on the ground floor of Te Papa.
Find:
Maori wood carving
glassware
applied art, and
exhibition related merchandise
New Zealand–made jewellery and crafts
books by New Zealand's leading authors
works from Aotearoa's (New Zealand) finest artists
There's a second gift shop on Level 2 for kids!
It even has a slide in store for them to play on.
THE INSIDE SCOOP: Te Papa gift store Wellington
Address: Level 1, Museum of New Zealand Te Papa Tongarewa, 55 Cable Street, Wellington, New Zealand
Opening hours: 9am–6pm, every day
Website: Click here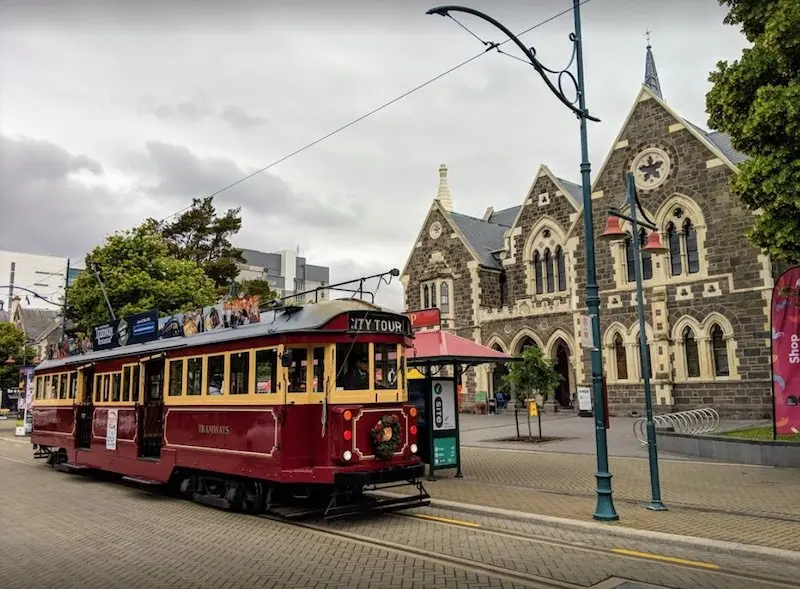 Image credit: Erik Lee
Best South Island Design Stores
No.1: Arts Centre of Christchurch
The Christchurch Arts Centre is situated in the historic buildings of the original Canterbury University.
The Arts Centre is one of Christchurch's most significant cultural attractions.
It offers:
more than 40 craft studios, galleries and shops
numerous theatres
cinemas
cafes, restaurants and bars
a weekend craft market, organic produce market and International Food Fair.
The Arts Centre also runs regular evening and lunchtime concerts and a range of vibrant festivals and events throughout the year.
The Arts Centre is home to Te Toi Mana Gallery collections, a co-operative of Maori and Pacific artists, headed by Riki Manuel.
THE INSIDE SCOOP: Christchurch Art Centre
Address: 2 Worcester Boulevard, Christchurch,
Opening hours: Check with individual shop
Website: Click here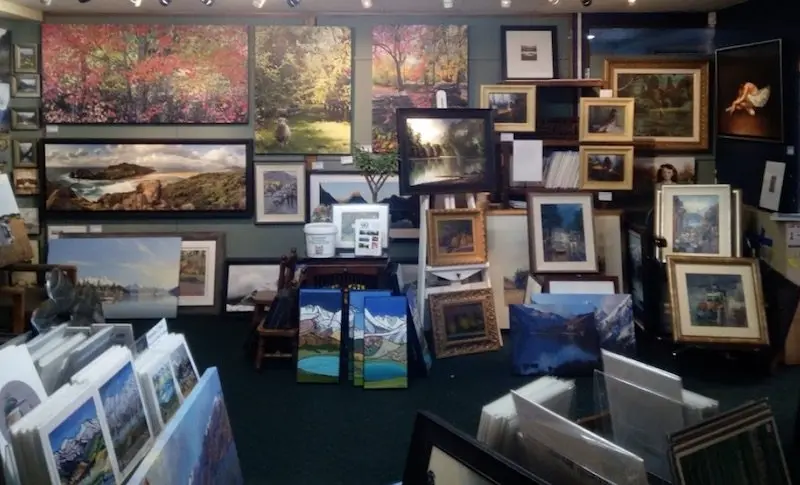 Image credit: Central Art Gallery Queenstown
No.2: Queenstown Art Gallery
Here's a list of all the Queenstown Art Galleries you can find in and around town.
Queenstown New Zealand is definitely a HOT SPOT for an emerging or established New Zealand artist wanting to showcase their work.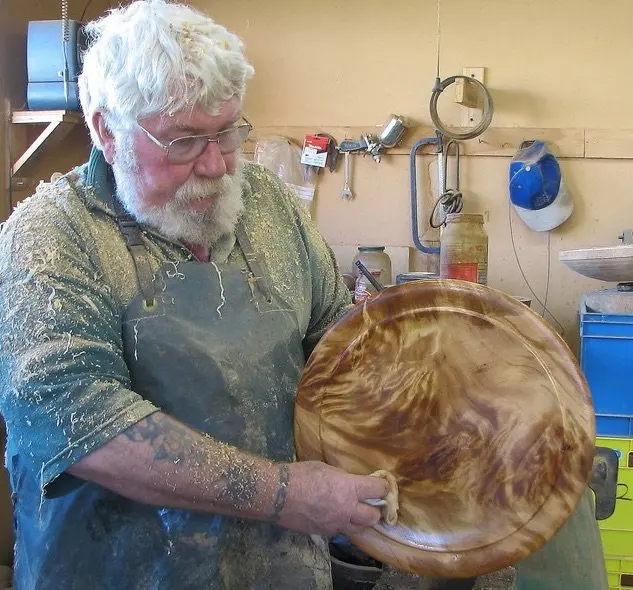 Image credit: Rick Taylor
LOCAL NEW ZEALAND ART AND CRAFT HUBS
The Best New Zealand Artist Studios & Museums on the North Island
Here's the list.
No.1: Woodturners Kauri Gallery Mangawhare
The Woodturners Kauri Gallery is the place to watch woodturning legend Rick Taylor create kauri bowls and timber treasures from Rimu and Totara timbers too.
THE INSIDE SCOOP: Kauri Woodturners Gallery
Address: 4 Murdoch St, Mangawhare, Dargaville, Northland, 0310, New Zealand.
Opening hours: Most days 9am till 6pm – if you are visiting from a distance please either email or phone to check.
Email: [email protected]
Phone: 0274 489 652
Website: Click here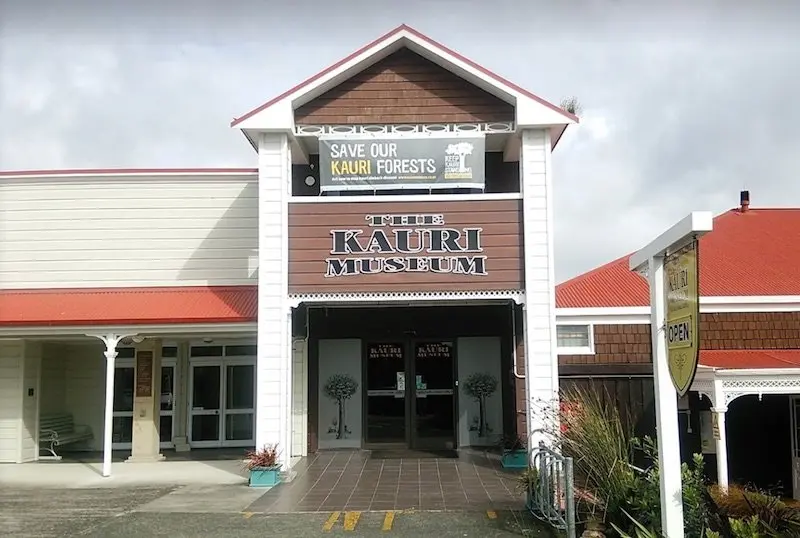 Image credit: ぺね蔵
No.2: Matakohe Kauri Museum
Stop by the Kauri museum to learn about the stories of the pioneers of New Zealand who made their living working with the timbers from the Kauri forests.
Visit the shop associated with the Matakohe Kauri Museum in Northland.
THE INSIDE SCOOP: Matakohe Museum
Address: 5 Church Road, RD1 Matakohe 0593, Northland
Opening hours: 9am to 5pm daily
Website: Click here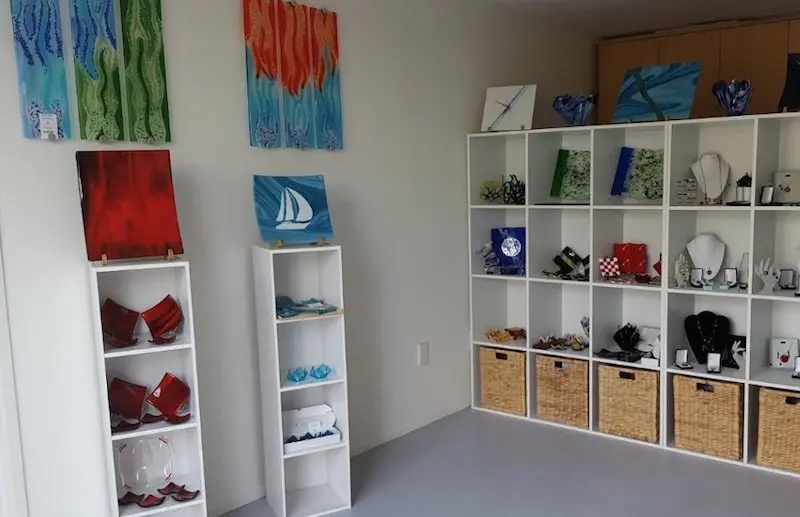 No.3: Art Glass Studio Kerikeri
The Art Glass Studio is a working fused and flameworking glass studio located in Kerikeri, The Bay of Islands.
Visit to take a look at the art glass jewellery, necklaces, vases, art pieces, platters and more.
THE INSIDE SCOOP: Art Glass Kerikeri
Address: The Art Glass Studio, 32 Blue Gum Lane, Kerikeri, Northland, 0293, New Zealand.
Opening hours: Mondays, Tuesdays and Wednesdays between 10am and 3pm
Website: Click here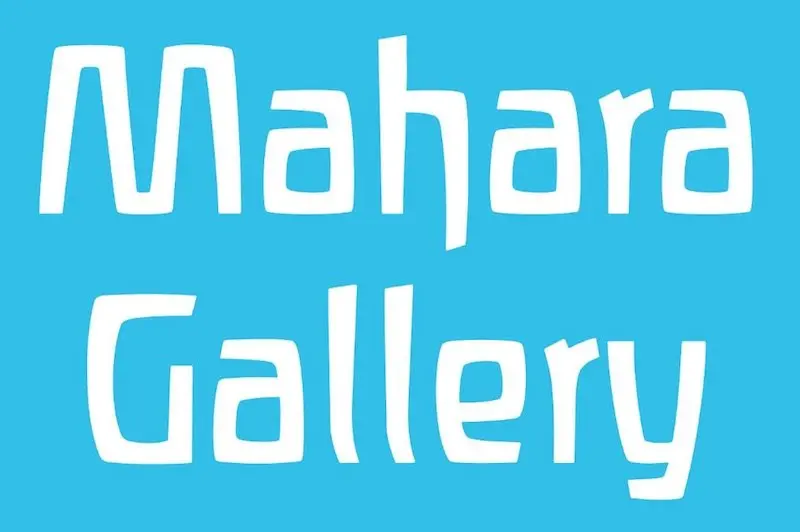 No.4: Mahara Gallery Kapiti Coast
The Mahara Gallery is the district public gallery for the Kāpiti Coast.
It was founded by artists and volunteers as a charitable trust in 1996.
You'll find a wide range of contemporary art from Kapiti-based and New Zealand-wide artists in a range of different media including:
photography
painting
sculpture
video/film
ceramics and
jewellery.
THE INSIDE SCOOP: Mahara Gallery Waikanae
Address: 20 Mahara Place, Waikanae, Kapiti Coast
Opening hours:
Website: Click here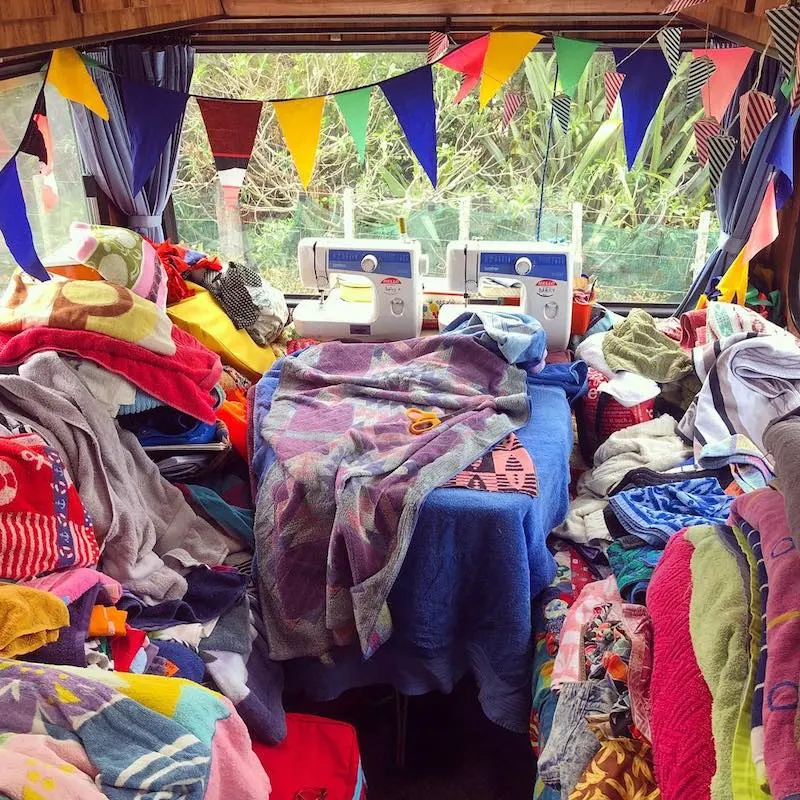 Image credit: Sew Love
No.5: Sew Love
Sew Love is a social enterprise created by Sarah Lancaster, providing pop-up fun spaces and resources for people to be creative, learn new skills, and get to know their neighbours
They have a focus on reducing landfill and strengthening communities in a fun positive way, and they've been up-cycling textiles and up-skilling communities since 2013.
The last few years, Sew Love has been on the road, doing a Tour of the Town.
(Take a look on Instagram @sewloveteado.)
Right now, they've put down roots in Whaingaroa, Raglan and are preparing sustainable sewing workshops for the wider Waikato community.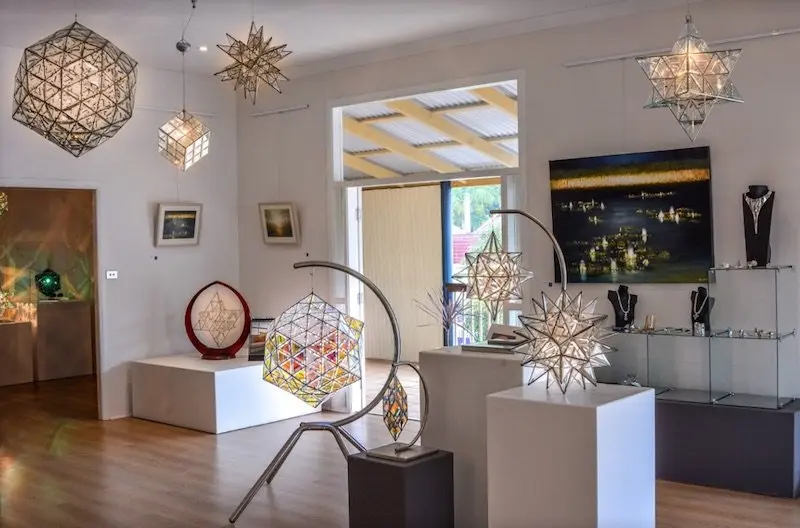 Image credit: SirrahDelphi Lore
The Best New Zealand Crafts Studios & Art Galleries on the South Island
No.1: Höglund Art Glass studio
The Höglund family invite you to their glass-blowing studio and showroom which is fully stocked with stunning art glass.
You'll find:
blown perfume bottles
vases
goblets
paperweights
platters, and
bowls in beautiful colours.
THE INSIDE SCOOP: Hoglund Glass Studio
Address: Hoglan Glass Gallery is at 52 Lansdowne Road Appleby 7081 in Nelson. The art gallery and glass store is only a 5-minute drive from Richmond, 15 minutes from the Nelson Airport and a 20-minute drive from Nelson City. You can see glass blowing most days of the week.
Opening hours: 7 days from 10am to 5pm.
Website: Click here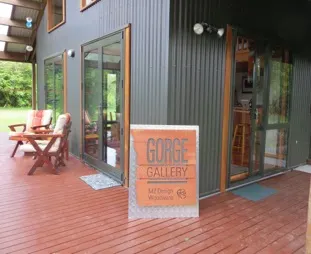 No.2: Gorge Gallery Hokitita
On the west coast of the South Island, look for the Gorge Gallery timber craft studios, 20 minutes from Hokitika down Zuckermans road on the road to Hokitita Gorge.
You'll find their original design woodware and timber craft.
Pick up a beautiful handmade souvenir such as wooden spoons, chopping boards, salt and pepper shakers, salad server tongs, and more.
THE INSIDE SCOOP: Gorge Gallery & Craft shop
Address: Zuckermans Road, Hokitita
Opening hours: When the flag is out on the road!
Website: Click here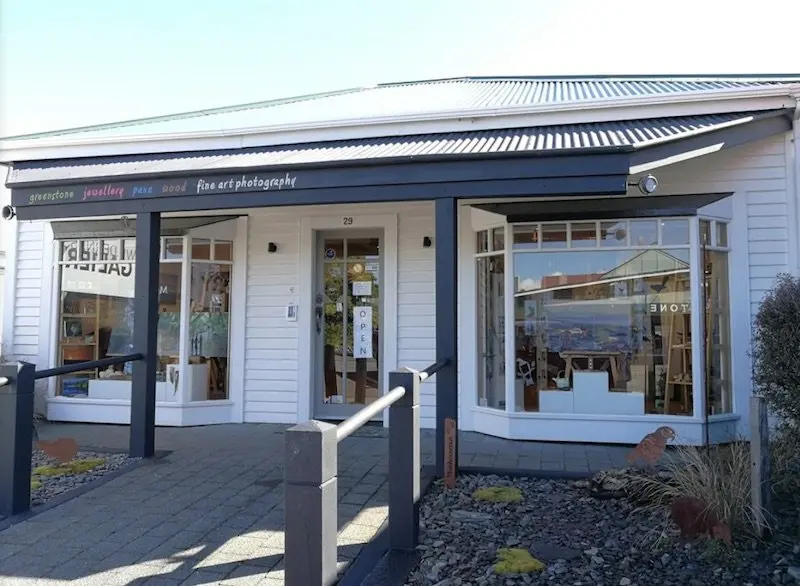 Image credit: 仉正涵
No.3: Wilderness Gallery Hokitita
At Wilderness Gallery, you'll find 100% New Zealand made art, giftware including:
woodware
pottery
sculptures
bronze
stone and
jewellery.
Or you can take home a piece of wall art featuring the local colours of the West Coast captured by renowned wildlife and landscape photographer Juergen Schacke.
THE INSIDE SCOOP: Wilderness Gallery New Zealand
Address: 29 Tancred Street, Hokitika 7810
Opening hours:
Winter: Tuesday – Sunday 10:30 am – 1:30 pm
Summer: 10am to 4pm (check website for updates)
Website: Click here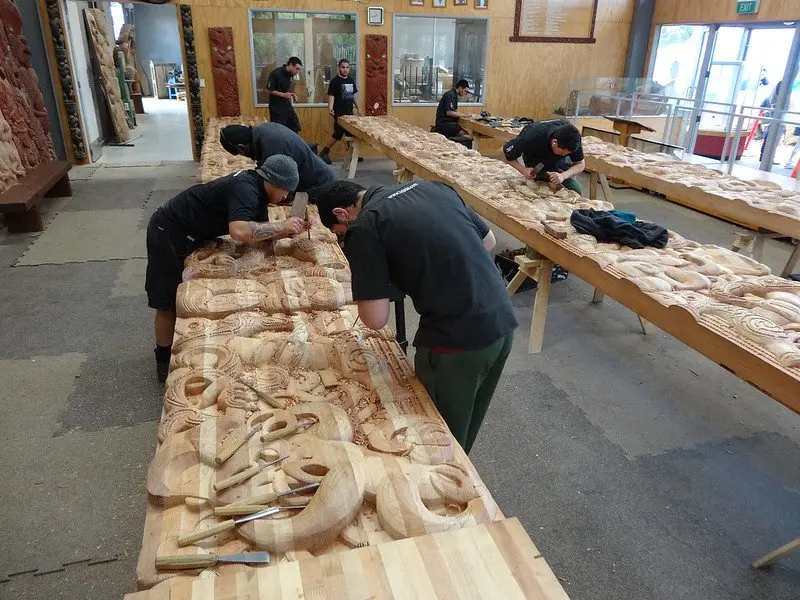 Image credit: DenisBin via Flickr CC BY ND-2.0
MAORI CARVING, WEAVING & ART
The Best Place to see Maori Art in New Zealand?
No.1: Te Puia Arts School
Head to Te Puia in Rotorua, New Zealand's number one cultural attraction to engage with Maori arts and crafts.
Te Puia is home to the New Zealand Māori Arts and Crafts Institute (NZMACI) – home of the national schools of carving (including pounamu and bone) and weaving, founded in the mid-60s.
These schools aim to teach traditional Maori craftsmanship to young folk from across New Zealand to ensure these skills live on in Maori communities across the country.
Visiting Te Puia Maori Village is your best bet in New Zealand to see Maori carving and Maori weaving in action.
Have a look at the online gallery of works here.
The only way in to Te Puia is on a tour.
Take a look at these options:
Budget: Te Puia Maori Village Entry (Get your Guide)
Learn Maori history and culture at Te Puia with a day entry ticket.
Come face to face with the Pohutu Geyser, jumping mud pools, and live kiwi birds.
The day tour is the way to see students at the Arts School practicing Maori carving and Maori weaving.
You can also upgrade this ticket include a 45-minute Maori cultural performance.
From $45 NZ per person
Top Pick: Te Puia Maori Cultural Evening Experience with Hangi Dinner (Klook)
Experience a one-of-a-kind evening feast of Maori storytelling, entertainment, and cuisine at Te Puia.
Embrace local culture with a traditional Māori welcome ceremony and evening Maori cultural performance
enjoy authentic food and drinks – a scrumptious Maori banquet prepared in a traditional Maori hangi underground
marvel at the breathtaking beauty of the geothermal valley under lights.
From $136 NZ adults, and $68 NZ children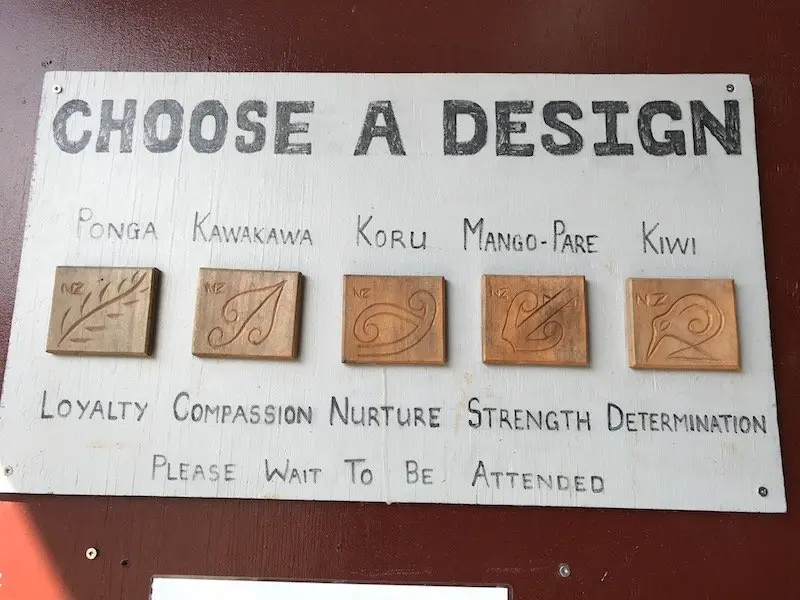 Guide to Maori Weaving & Maori Carving
Take a look at our complete guide to Maori weaving and Maori carving.
Find out where you can enjoy learning about Maori culture.
It includes where to engage in hands-on projects and workshops, plus where you can shop for Maori art and crafts.
---
READ MORE: The BEST Places in New Zealand to see MAORI Weaving, Art & Carving
Image credit: Jo Abram-Merchant via Flickr CC BY-2.0
MORE Art Galleries & Museums in New Zealand
Find the complete list of New Zealand Art Museums here.
Many of these museums and community art galleries have a museum shop or bookstore attached, selling beautiful and elegant handmade gifts and souvenirs from New Zealand.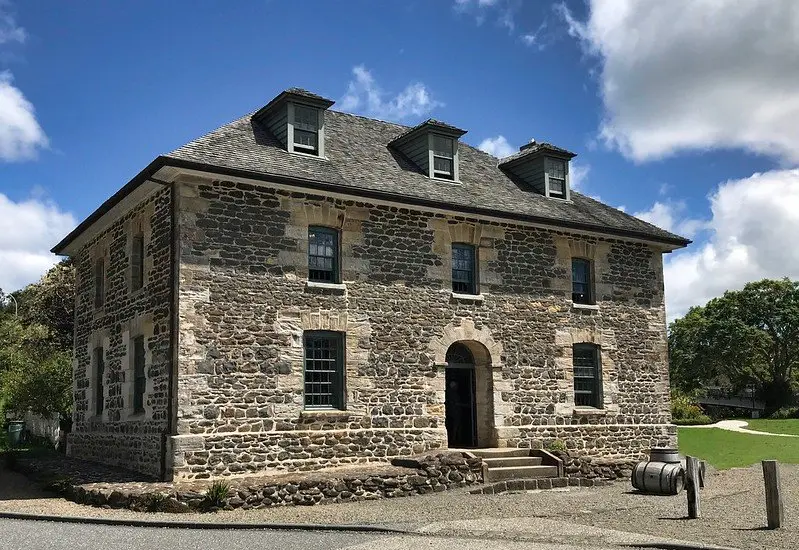 Image credit: Simon Morris via Flickr CC BY-ND 2.0
MORE of the Best Museum Shops in New Zealand on the North Island
Plan your route to include as many of these as you can!
The Stone Store & Kemp House – Kerikeri Mission Station – (as pictured above), a 19th-century riverside mission house with guided tours, plus a shop selling old-fashioned goods.
National Army Museum Waiouru
Waipu Museum
Wellington Museum
Torpedo Bay Navy Museum
New Zealand Rugby Museum
Classics Museum
New Zealand Police Museum
Kiwi North: Museum, Kiwi House and Heritage Park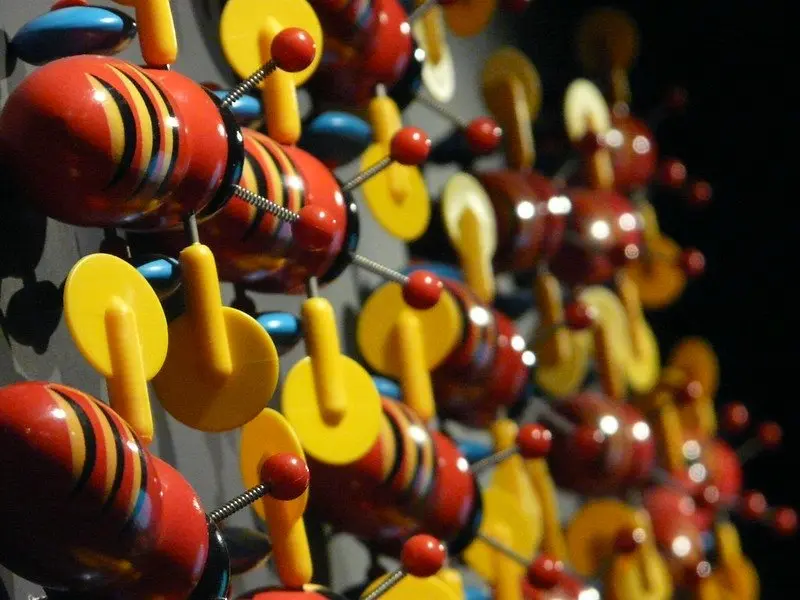 Image credit: Jane Nearing via Flickr CC BY-ND 2.0
MORE of the Best Museum Shops in New Zealand on the South Island
Hands up who wants to visit the Sock Machine Museum?
World of Deer Museum and Speciality shop
Canterbury Museum (pictured above)
Otago museum
Toitu Otago settlers museum
Air force Museum of New Zealand
Steampunk HQ
World of Wearable Art & Classic Cars Museum
Hokitika Sock Machine Museum
Yaldhurt Transportation Museum – classic cars, horse
South Canterbury Musem
Warbirds & Wheels
Bill Richardson Transport World
National Transport and Toy Museum
Geology museum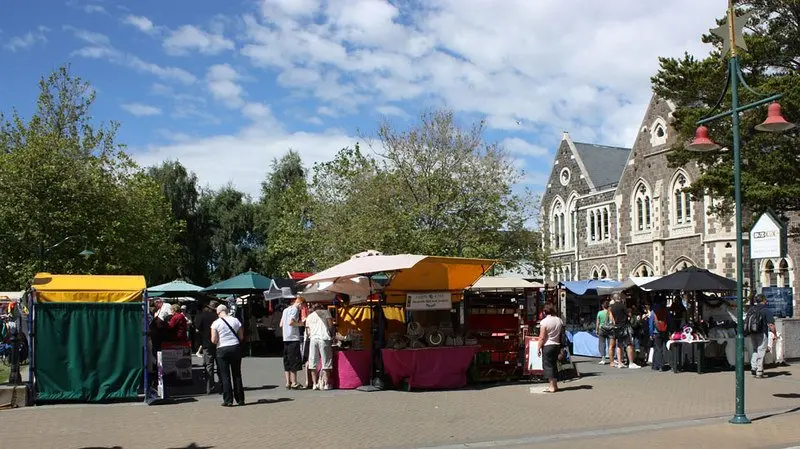 Image credit: Rexness via Flickr CC BY-SA 2.0
The Best Handmade Craft Markets in New Zealand
You should also check out the arts crafts New Zealand markets.
Up and coming artists, and makers, often start out selling their wares in these eclectic markets, and many artists and makers continue to set up a stall once they have established a name, simply because they enjoy connecting with their customers on the ground.
READ MORE: The Best Craft Markets in Auckland, Wellington and around New Zealand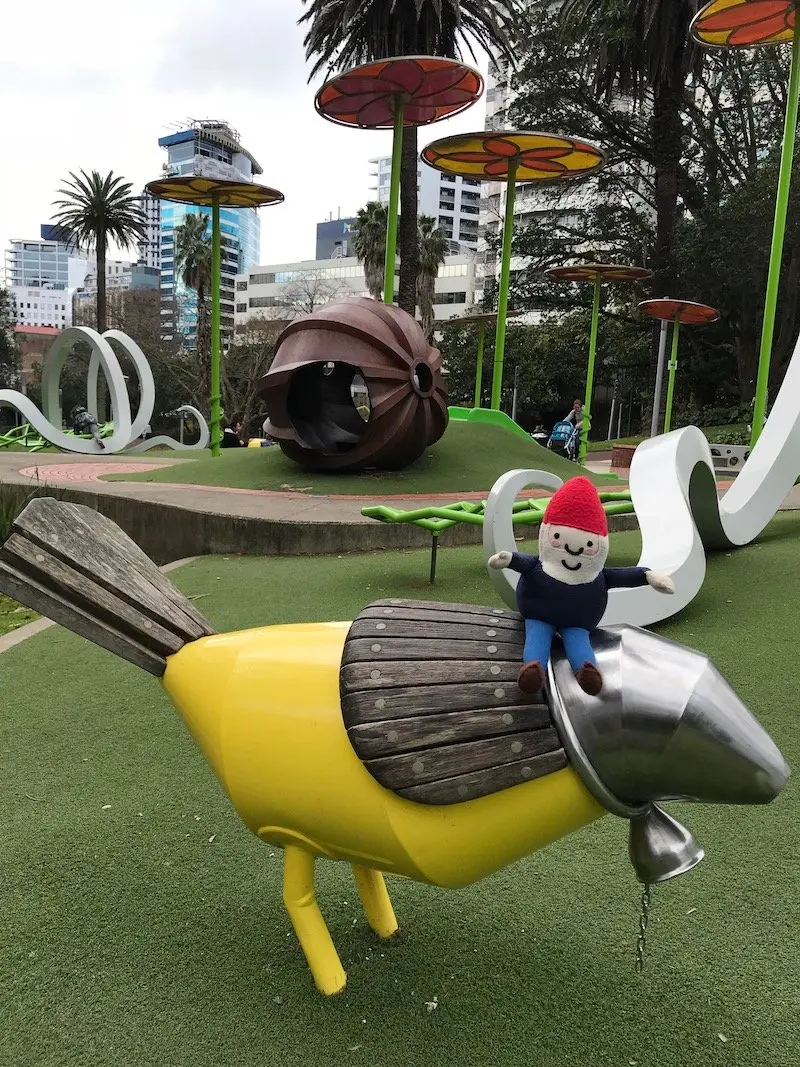 Looking for MORE fun things to do in New Zealand?
Taking a trip to New Zealand anytime soon?