INSIDE: How to save money on fuel in New Zealand with a Pak N Save Fuel Discount.
Fuel in NZ is Super EXPENSIVE.
How much is petrol in NZ?
When fuel is $2.44 NZ dollars PER LITRE in Auckland (and not much better elsewhere), you need every discount coupon you can find.
Pak N Save Fuel receipts save the day.
Take a look below to see how to get a Pak N Save Fuel deals!
Disclosure: This article contains affiliate links. If you make a purchase after clicking on one of these links, we may receive a small commission at NO extra cost to you.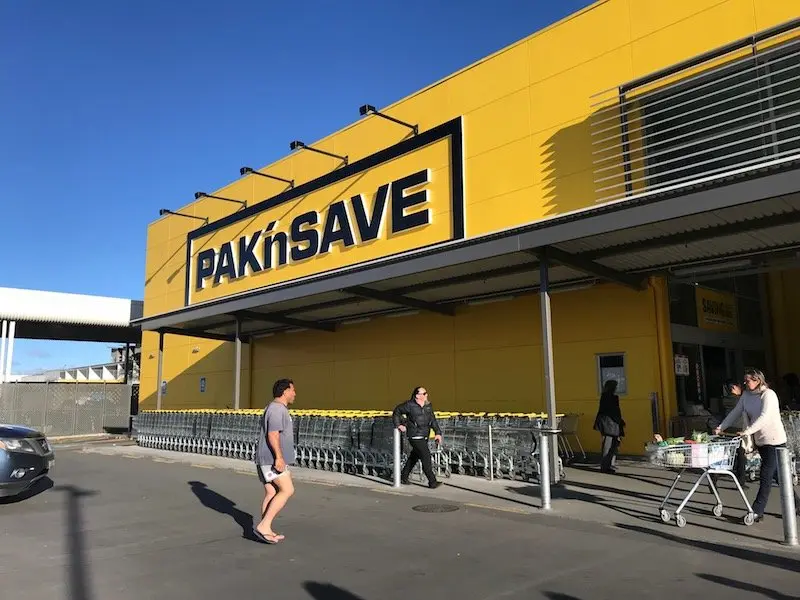 Where to get Pak N Save Fuel Discount Receipts
Pak and Save is New Zealand's budget priced supermarket.
You'll know you are in the right place when you pull up in front of a bright yellow building.
I've loved Pak N Save supermarket since my very first visit to New Zealand back in 2006.
It's our supermarket of choice because it's makes our roadtrip dollars go so much further!
The prices are perfect. (Check out the weekly Pak n Save deals here to save more)
The product range is perfect.
And that little Pak N Save Fuel promotion you find on your grocery receipt?
It's better than perfect.
It's a LIFE SAVER for family road trips in New Zealand on a budget.
(Hot tip: Hire a car in NZ with Aerodrive)
---
RELATED: Ultimate Round Up of New Zealand Grocery Stores (and awesome food gifts to buy in NZ)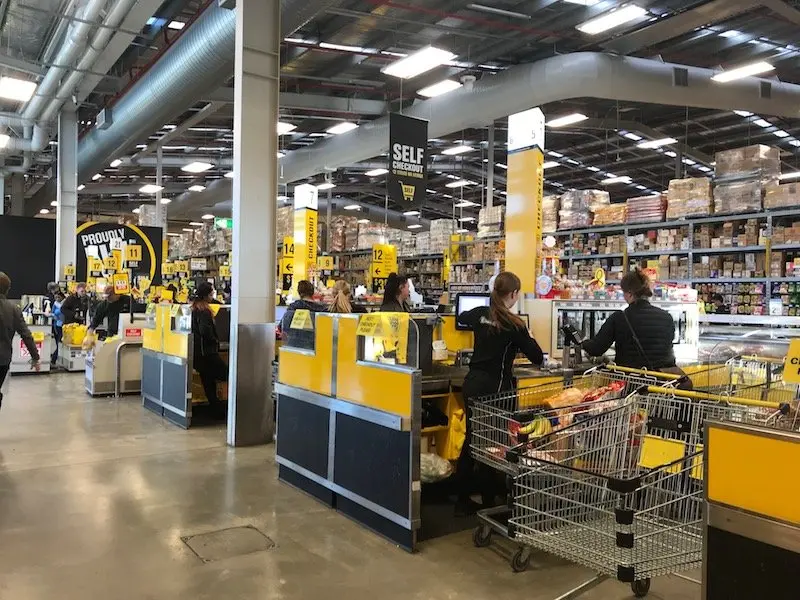 Fuel up with a PakNSave Fuel Discount
Shop at a Pak N Save Store to collect a fuel receipt.
Unfortunately, Pak n Save does not offer fuel vouchers for purchases made online.
Road tripping in New Zealand should be top of every Travel Bucket List, but with the price of fuel skyrocketing, it's prudent to take advantage of every discount you can.
How to use Pak n Save Fuel Voucher
The Pak N Save Fuel discount on the receipt can be redeemed at the issuing supermarket fuel station, if there is one.
The self-serve Pak N Save petrol stations in New Zealand are usually adjacent to the Pak N Save supermarket carpark.
Simply take your fuel discount voucher to the on-site fuel station to redeem on the spot.
Enter the code printed on the voucher and you'll instantly receive the savings on your fuel bill.
If there's no on-site petrol station, you can use the Pak N Save Fuel Discount receipt at over 200 Z service stations around New Zealand.
Make a double saving.
Shop for your road trip essentials at any one of the 57 PAK'nSAVE discount supermarkets in New Zealand, and grab the fuel discount receipt while you are there.
Click here for FuelUp service stations that accept Pak n Save coupons
(These New Zealand petrol stations also accept New World fuel discount vouchers too).

Pak n Save Fuel Locations
How many Pak n Save stores in NZ?
According to Wikipedia, as of September 2017, there were 57 PAK'nSAVE stores operating across the North and South Islands of New Zealand.
You'll never be far from finding a Pak n Save gas station in Auckland, Wellington, Taupo, Rotorua, Christchurch, Queenstown or any of the major cities in NZ.
Click here for a list of participating PAK'nSAVE supermarkets with fuel stations (scroll down the page to find the list)
Important information
PAK'nSAVE fuel site discount vouchers can only be redeemed at the issuing supermarket fuel site.
PAK'nSAVE fuel site discount vouchers cannot be redeemed at any other Pak n Save fuel outlet.
A PAK'nSAVE fuel site discount voucher will provide the customer redeeming the voucher with a 'cents per litre' discount (including GST) off the applicable retail price of a fuel purchase from the Fuel Site as at the date of purchase.
Please note, you CAN use vouchers through the FuelUp site as mentioned above.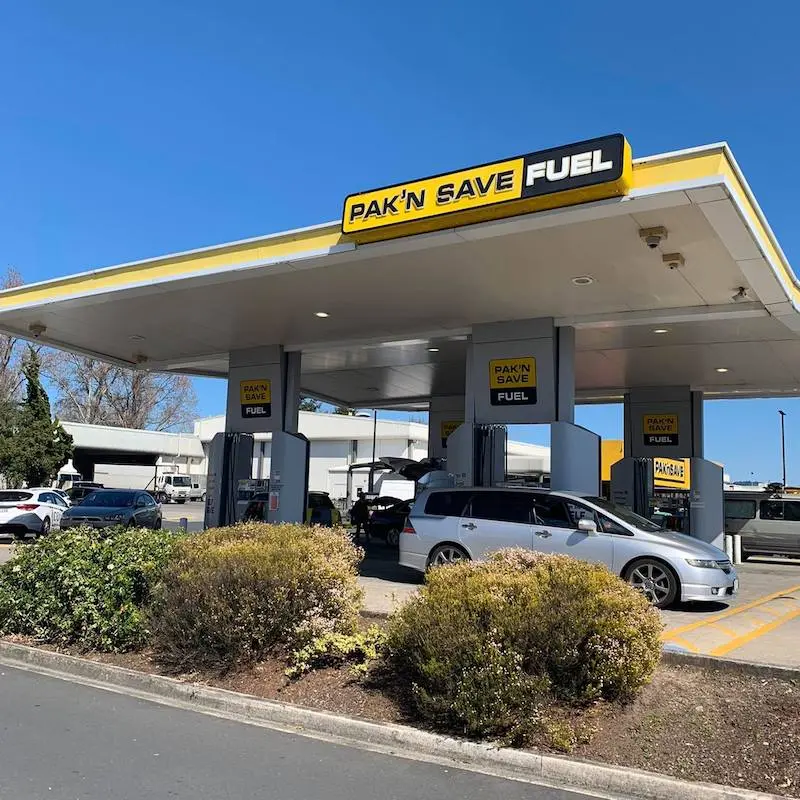 Image credit: Pak n Save Rotorua fuel station
Pak n Save Petrol Price Finder
Check with the individual supermarket to find the Pak n Save fuel price today.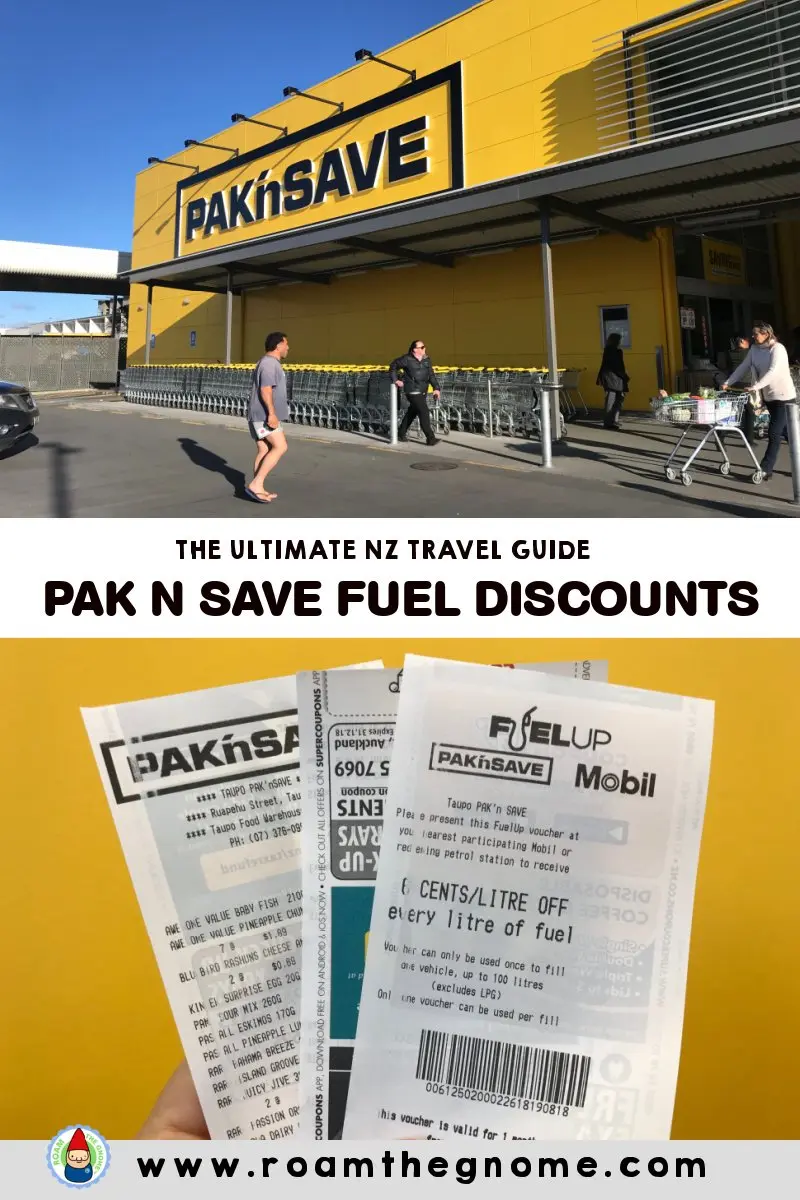 Save money at Pak n Save New Zealand supermarkets
Click here for the Pak n Save Store locator.
Please note that not all Pak n Save supermarkets in New Zealand have a petrol station attached or available.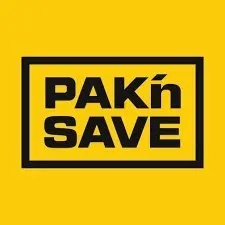 THE INSIDE SCOOP: Pak n Save Stores
Correct at time of publication on Roam the Gnome. Please check with venue for updates. We apologise in advance if there have been any changes we are unaware of. All prices in NZ dollars, unless otherwise stated
Address: 57 stores across New Zealand.
Telephone: (09) 621 0600 – North Island OR (03) 353 8700 – South Island
Website: Click here
Toadstool Rating – Pak n Save Vouchers for Fuel
We wish EVERY Pak n Save supermarket in New Zealand had a petrol station!

Looking for More Things to Do on New Zealand road trips?
Click the blue links below for more Auckland and New Zealand attractions.