INSIDE: Roam the Gnome's Crafty Guide to the Best Wool Shops Auckland, Wellington, and other popular tourist cities in New Zealand.
If you love to knit, crochet, or adore handcrafts of the wool kind, this guide to the best New Zealand crafts shops and wool shops Auckland has to offer will be helpful.
New Zealand is the home of wool crafts and knitting yarn, and there are some gorgeous wool craft shops in New Zealand that you should NOT miss.
We saved the very best wool shop for last, so do be sure to scroll all the way down. We LOVE this New Zealand wool shop with all our heart.
Take a look below for details.
Disclosure: This article contains affiliate links. If you make a purchase after clicking on one of these links, we may receive a small commission at NO extra cost to you. Main image credit: AaronMcLoughlin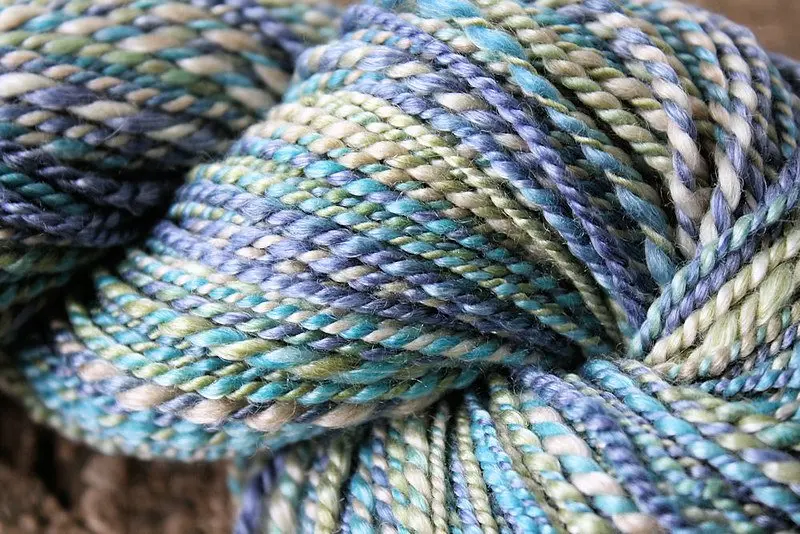 Image Credit: Sand & Sky via Flickr CC BY-SA 2.0
GUIDE TO NEW ZEALAND YARN STORE SUPPLIES
Our hot tip is to find 100% pure merino wool, or perhaps be a little adventurous and pick up some merino/possum wool for your next knitting or crochet project.
New Zealand is the land of wool, so we know you'll find something to love either from the well known wool companies, or from one of the smaller artisan wool makers from NZ.
---
RELATED: The BEST New Zealand Artist Hubs & Museum Shops for New Zealand Gifts!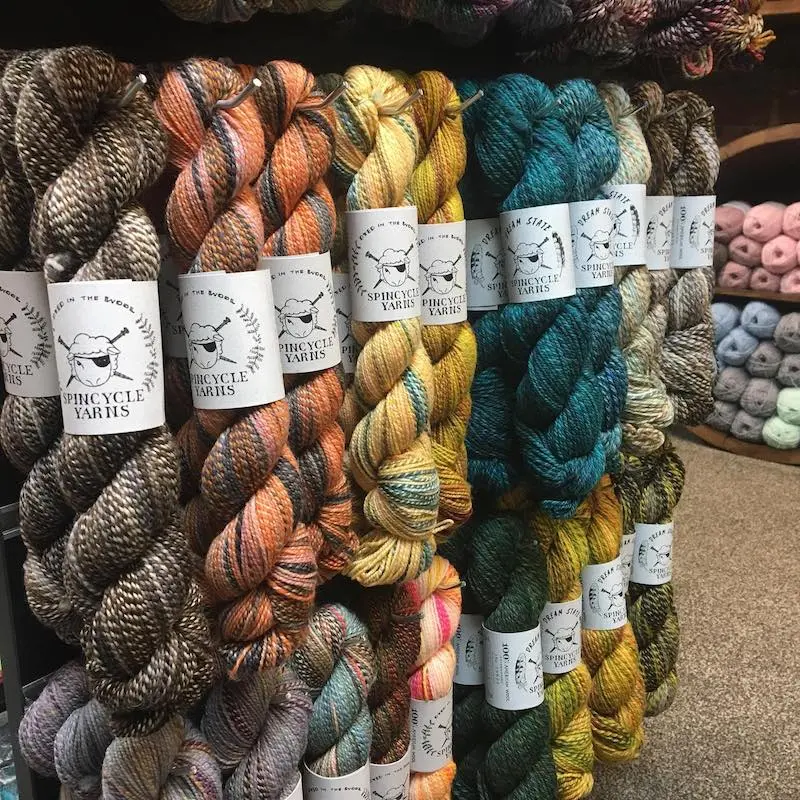 Image credit: Loopine
WHER TO FIND NEW ZEALAND WOOL SHOPS AUCKLAND
Correct at time of publication on Roam the Gnome. Please check with venue for updates. We apologise in advance if there have been any changes we are unaware of. All prices in NZ dollars, unless otherwise stated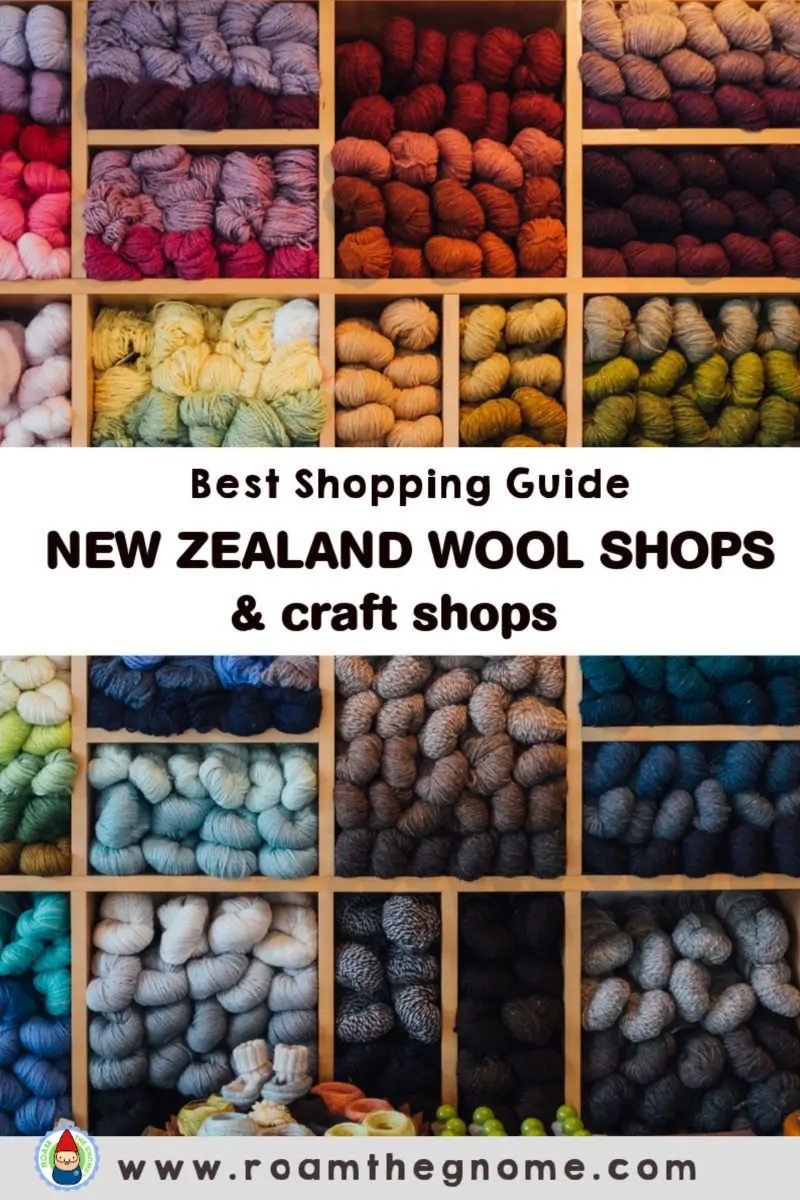 5 Best Knitting Wool Shops Auckland
Looking for the best knitting wool & yarn store Auckland has to offer?
Take a look at these New Zealand yarn stores for knitting and crochet supplies.
Each one of these Auckland wool shops has something to offer the committed and novice knitter.
No.1: Loopine Wool Co. Yarn Shop Auckland
Loopine Wool shop is a hub for Auckland knitters to gather and share ideas, create friendships and collaborations and come together to enjoy this gentle art.
Located inside a knitting cafe in central Auckland (Old Bakehouse), Loopine Wool has grown simply because the need for friendship AND good wool was there, and the customers keep calling.
---
RELATED: The BEST Unique New Zealand Souvenirs Guide (Includes craft)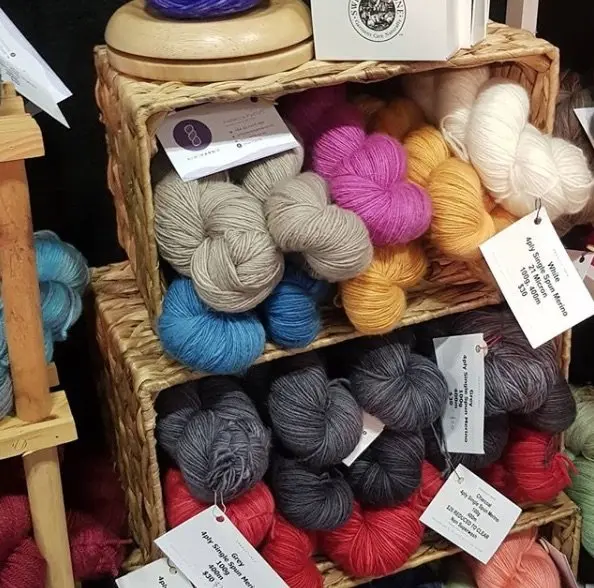 Image credit: Kiwi Yarn A
New Zealand Wool stocked in store
You'll find brands including:
Kiwi-Yarn-A
Prosper yarn
NZ Organic Merino
Alpaca Yarns
Happy go Knitty NZ wool
Erika Knight
Loopine Wool
Plus, needles of all shapes and sizes, hooks, knitters safety pins, point protectors, needle gauges, needle cases, and patterns.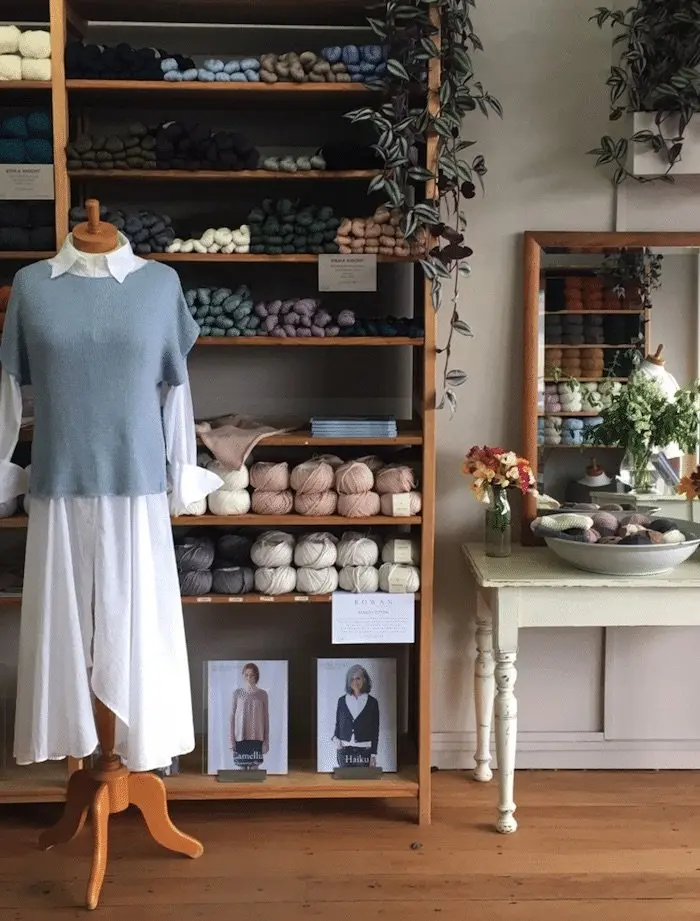 Image credit: Wild and Woolly yarns
No.2: Wool Wild and Woolly Yarns Wool Shop Auckland
This is a destination shop for wool lovers.
Housed in a low-impact shop designed with the environment in mind, the Wild and Woolly Wool shop Milford is the home for the lover of natural fibres and wools.
This Milford wool shop stocks merino wool, possum, mohair, silk, and alpaca fibres in all weights, and natural colours.
2 and 3 ply wool
4, 8, 10 and 12+ ply yarn
Rowan
Fine and fancy yarn
Needles and accessories including straight, circular, double ended and chunky needed, bamboo needles and crochet hooks
Knitting patterns
Buttons, pom poms, sheepskin soles, and paua shell buttons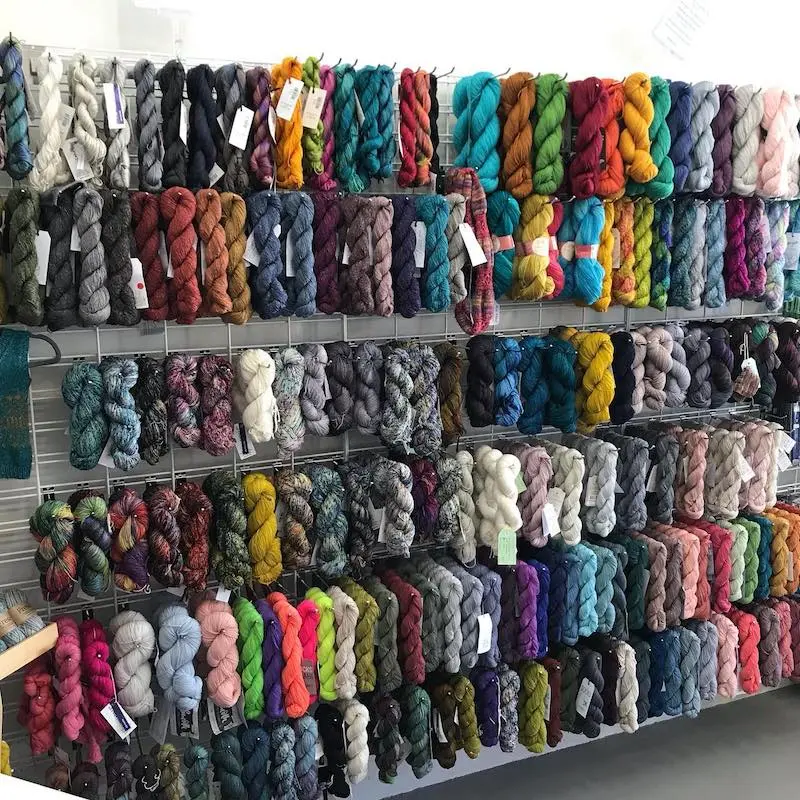 Image credit: KnitStitch
No.3: KnitnStitch
Knitnstitch is a retail & online Knitting Shop and handcraft store selling:
Knitting wool
yarn
knitting needles
crochet hooks
knitting patterns
knitting tools and accessories
tapestry and
embroidery kits.
This is the place to find cheap knitting wool.
Knitnstitch stocks quality yarn from:
Malabrigo
Noro yarns
Debbie Bliss
Kauni
Schoppel
Louet
Zealana
Rare
Outlaw Yarn
Lovell's, and many more.
Knitnstitch opened in July 2014, in Auckland, New Zealand.
This Mt Albert Wool shop also hosts knitting classes and Knit n Crochet classes too.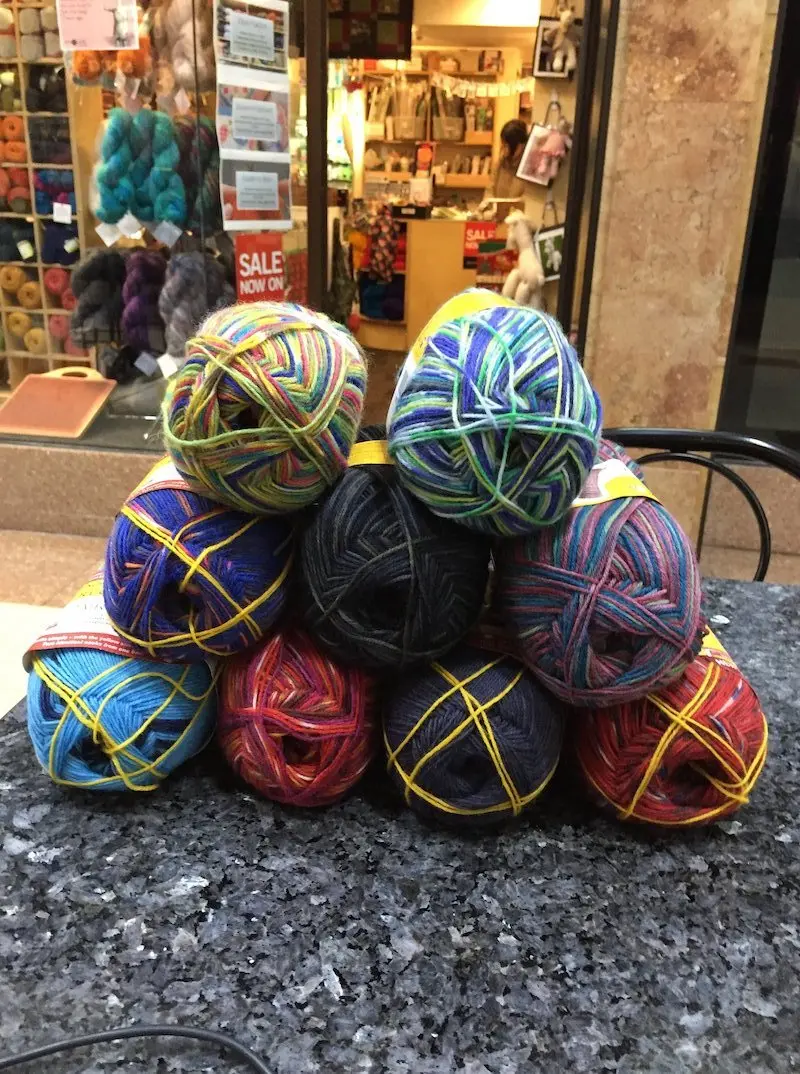 Image credit: New Zealand Fabrics and Yarn
No.4: New Zealand Fabrics and Yarn
This is the place to buy all your craft materials for sewing, quilting, knitting, crochet, needlework, embroidery, dyeing, needle felting, wet felting, spinning and weaving.
They stock some of the best knitting wool Auckland has to offer, as well as:
Over 200 bolts of New Zealand-themed fabric
A large selection of New Zealand yarns including those from boutique producers and many hand-dyed options
New Zealand designed and produced cross-stitch, embroidery and tapestry kits
New Zealand fibre for felting spinning and weaving, including Possum Fibre
Supplies and equipment for sewing, scrap-booking, felting, needlework, spinning and weaving
A select collection of Australian fabrics and yarns
This handicraft shop hosts workshops including Learn to Knit, Learn to Crochet, and Learn to Spin classes each month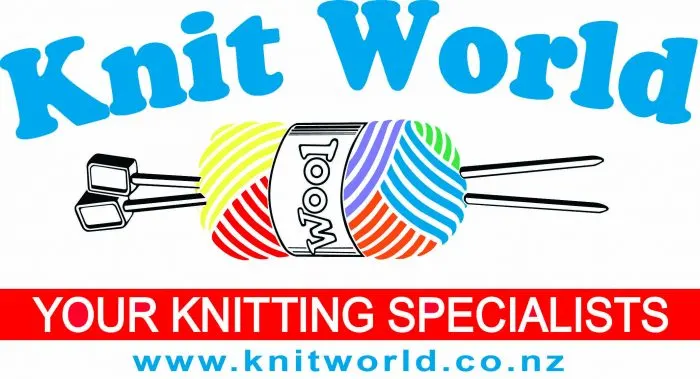 No.5: Knit World Auckland
Knit World, New Zealand's leading specialist in hand knitting yarns and accessories.
One of their best sellers is their exclusive knitters hand cream, vital to keep those fingers soft and free from chaffing.
Plus they host knit & stitch groups, knitting lessons, and knit for local charities.
They have wool shops in Auckland, Wellington, and a wool shop Dunedin location too. There's also a Knit World Christchurch too.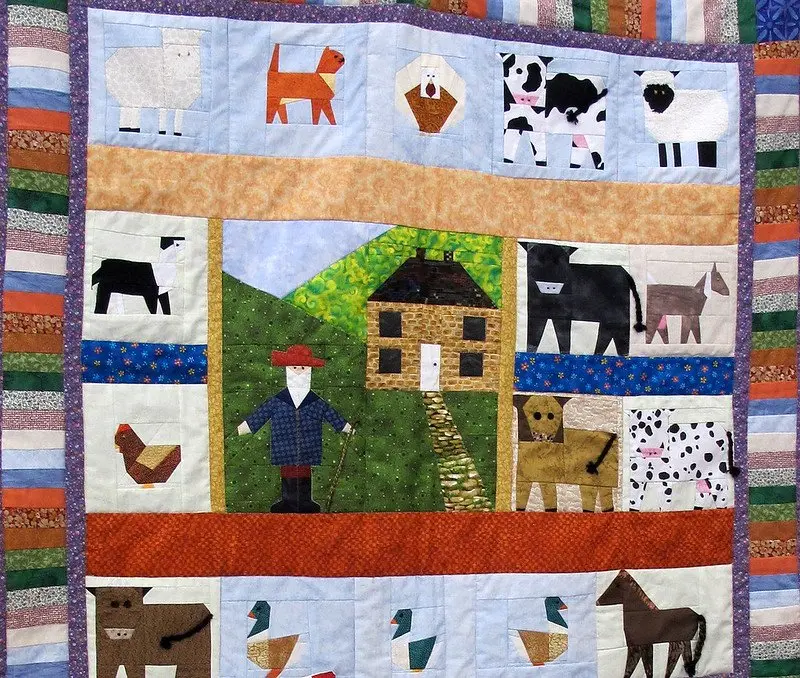 Image credit: Crabchick via Flickr CC-BY 2.0
GUIDE TO NEW ZEALAND CRAFT & ART SUPPLIES
Here's our collection of the top craft shops in Auckland.
These shops are the most popular craft stores in Auckland for both locals and visitors.
No matter what you are after, one of these stores can help.
WHERE TO FIND CRAFT SHOPS AUCKLAND (GENERAL)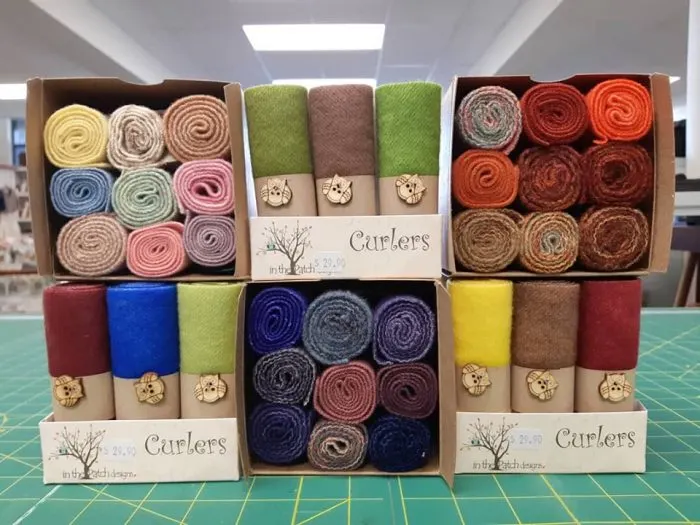 No.1: The Ribbon Rose, Auckland
This extensive speciality craft shop has everything you could possibly want for sewing and knitting , cross stitch, patchwork, scrapbooking, embroidery, tapestry, and hand crafts.
They are also the Bernina sales, servicing, repairs and support hub in Auckland.
They stock:
New Zealand yarn and wool
scrapbooking paper and accessories
threads
embroidery floss
applique supplies
quilting fat quarters
craft tools
Memory crafts scrapbooking, card making and paper craft supplier
There's hundreds of patterns too.
Check out the Curlers range (pictured above), 4″ x 16″ hand over dyed woven wool pieces, perfect for your next embroidery project.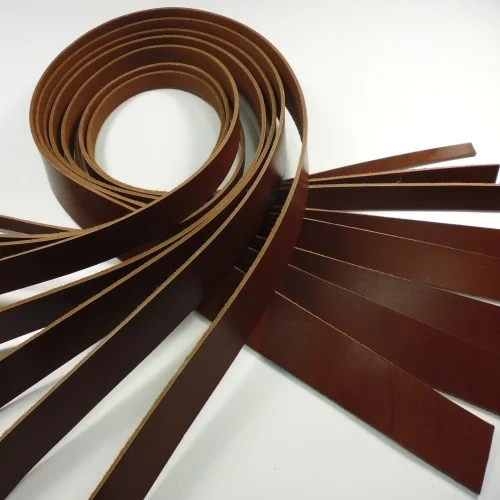 No.2: Lapco
Lapco is the biggest supplier of luxury leather, decor hides, and tools for leather craft in NZ.
You can buy:
rivets
adjustable gouges
adjustable edge creasers and groove saddlers
stitching blades
belt blanks
hole punches
embossing wheels
mallets
stamp sets
leathercraft sewing books
leather care products
saddlery and craft leather
belt and bag accessories to make handbags, shoulder bags, satchels and belts
Plus the most amazing range of leather you've ever seen.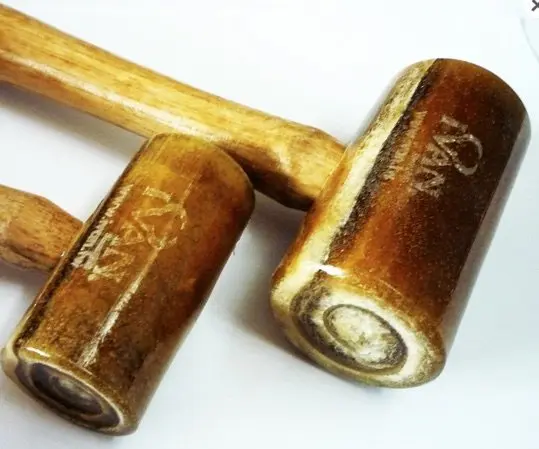 No.3: GDL Trading
GDL is a leather and upholstery store selling:
vinyl and upholstery
leather and leather craft tools and mallets
fasteners and hardware items
buckles
leather belt blanks
decorative studs or stamps
Plus a huge range of leather bags, leather organisers, Executive attache cases, messenger bags, classic ladies wallets, mens leather wallets, leather handbags, and leather laptop bags.
You can make and design your own leather belt at GDL with belt sizes including 40mm, 38mm, 35mm, 30mm, and 25mm. (You can hand design and make your dog a new collar too!)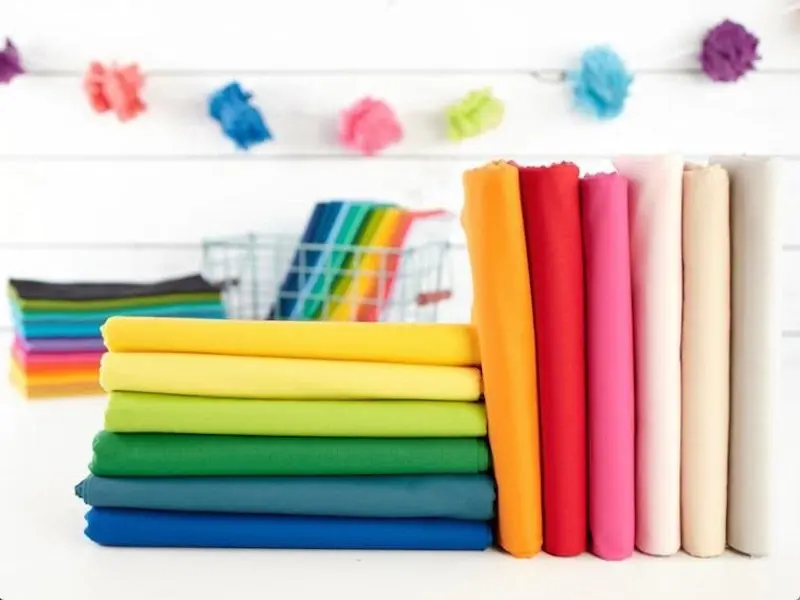 No.4: Geoffs & Ikes Emporium
You never know what you'll find at Geoff's Emporium of Arts and Crafts supplies. It's a mystery we love to solve, by digging deep into the stock on the floor.
They stock:
fabrics
ribbons
knitting
sewing accessories and supplies
craft supplies
paints
artist canvas
stationery and art supplies
graphite and coal pencils
adults and kids costumes, wigs, hats, masks and dress up accessories
Keep an eye out for discounts here too.
Image credit: Jorge Franganillo via Flickr CC-BY 2.0
WHERE TO FIND FABRIC STORES AUCKLAND
The topic of fabric is a big one, so we've written a complete guide on where to find the best fabric in Auckland and the rest of New Zealand.
Happy hunting.
READ MORE: The Best Fabric Stores in Auckland and New Zealand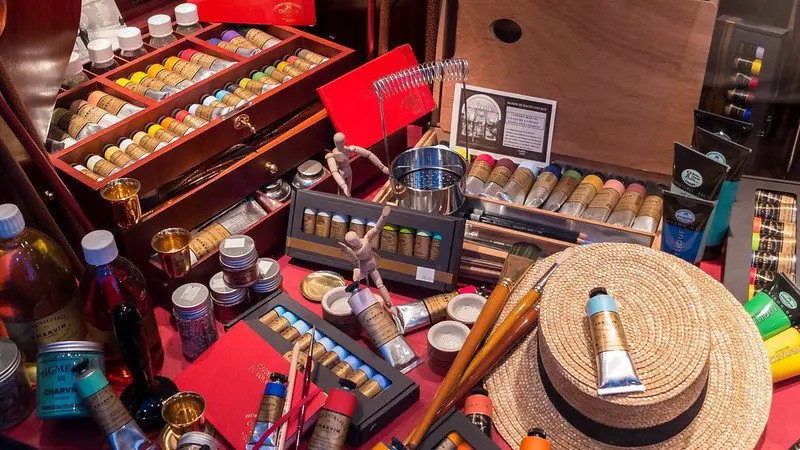 Image credit: Joe DeSousa via Flickr CC-BY 1.0
WHERE TO FIND ART SUPPLIES AUCKLAND
Take a look at these Art Shops in Auckland too.
They are the go-to shops for artists and makers in Auckland for stationery, paint, pencils, drawing tools, paper, brushes, and more.
Studio Art Supplies at 35 Crummer Rd, Grey Lynn, Auckland
Gordon Harris – The Art and Graphic Store at 4 Gillies Ave, Newmarket, Auckland
Takapuna Art Supplies at 124 Anzac St, Takapuna, Auckland
The French Art Shop at 16 Taylors Rd, Morningside, Auckland
Barnes New Zealand at B/92-94 Railside Ave, Henderson, Auckland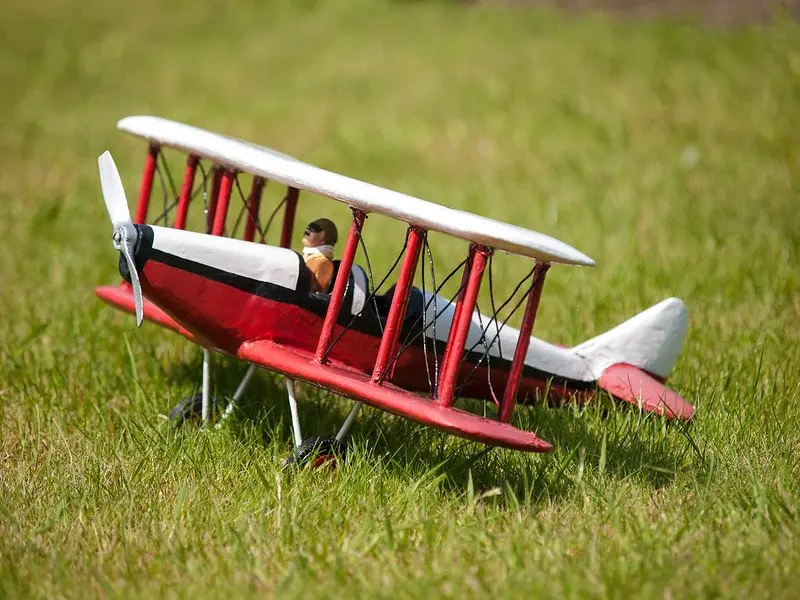 Image credit: William Warby via Flickr CC-BY 2.0
WHERE TO FIND MODEL SHOPS AUCKLAND
Fancy yourself as a model maker?
These are the three top stores for model making in Auckland.
They stock HUNDREDS of model aircrafts, and all the tools, supplies and gadgets you need to build and make your own model cars, trains, and vehicles.
Hobby City NZ 62 Lunn Ave, Mt Wellington, Auckland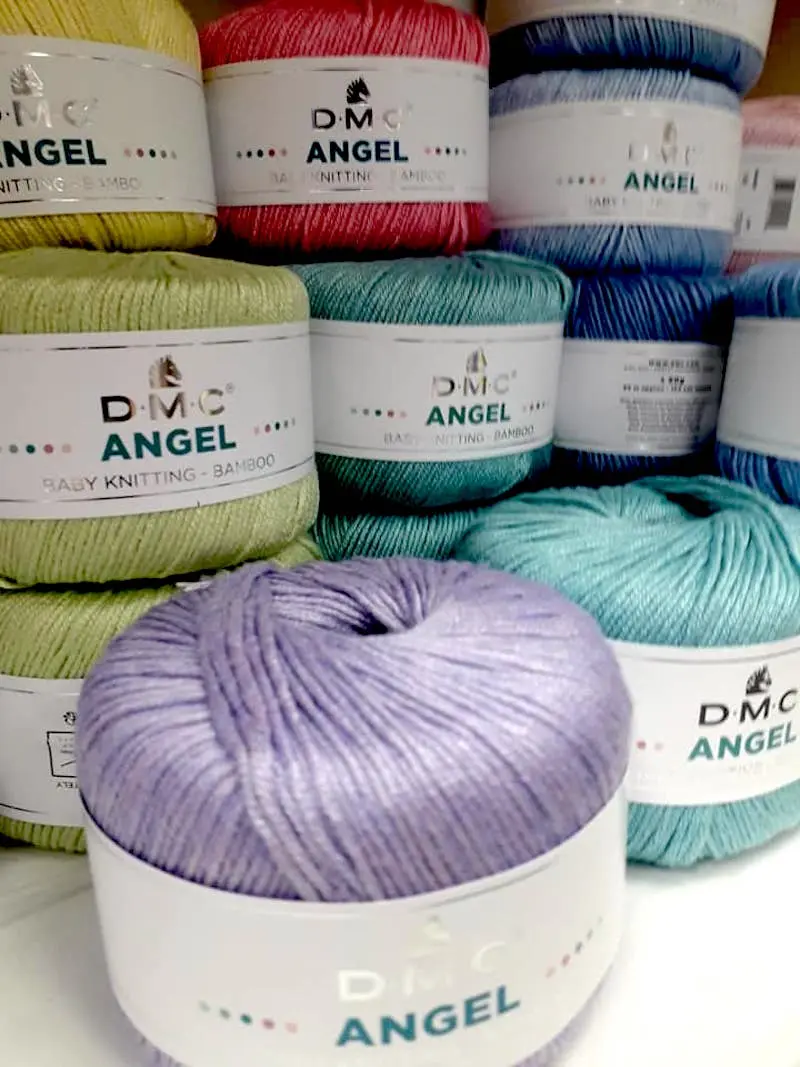 Image credit: JJ's Craft Shop
MORE WOOL & CRAFT SHOPS IN NEW ZEALAND
Need more craft supplies?
Here's a list of the best craft shops in the rest of NZ.
WHERE TO FIND CRAFT STORES NAPIER
No.1: JJ's Crafts, Napier
Giant selection of colorful fabrics, threads and yarn products, and everything needed for sewing, quilting, patchwork, embroidery, knitting and crafts.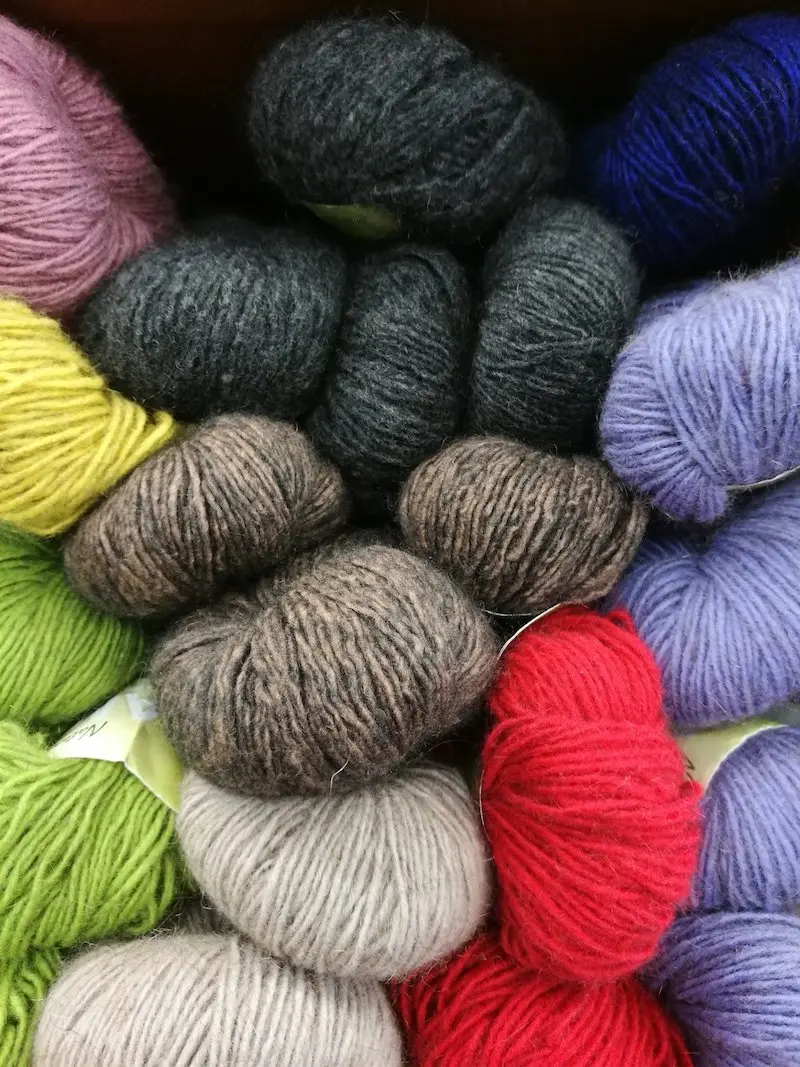 Image credit: Wool n' Things
No.2: Wool 'N' Things, Napier
Owned by a husband and wife team, the shop is a treasure trove for crafters, and has one of the largest wool selections in the region. New Zealand wool products feature strongly within the range, with merino, fine merino and possum yarns on offer.
Buy knitting needles, crochet hooks and knitting accessories, knitting patterns, patchwork and homespun fabrics.
Best of all, they have a range of Kiwiana fabric! (They are also an agent for Brother sewing machines if you are in need of repair)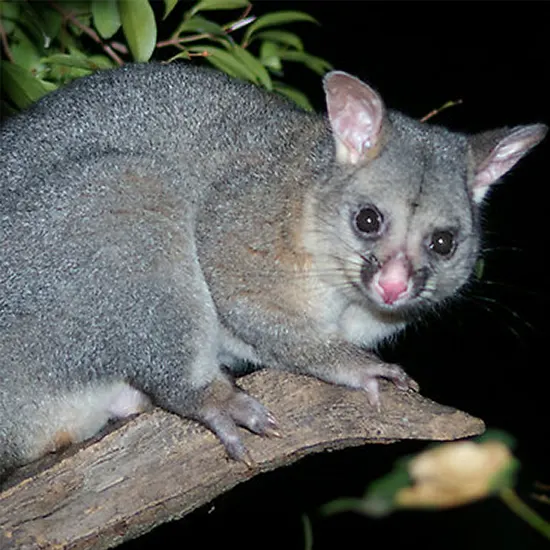 No.3: The Mohair and Possum Store
The Mohair and Possum Store has a huge range of baby soft Mohair yarn in all colours of the rainbow.
They also have Mohair hanks in a range of dark colours and reds.
Visit in store to find mohair throws, beanies, hats, gloves, scarves, and socks, plus possum merino clothing, beanies, capes, ponchos, wraps, socks, scarves, blankets and more.
They have a range of Merino lambswool accessories, and Alpaca throws, clothing and accessories too.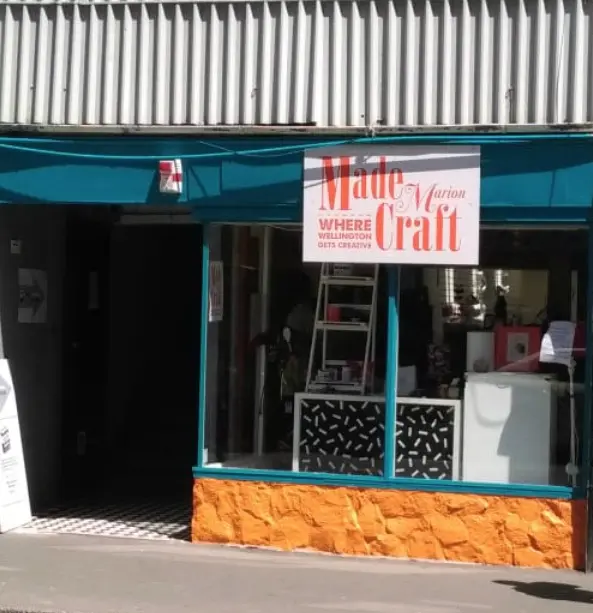 Image credit: Maryanne Cathro
WHERE TO FIND CRAFT STORES WELLINGTON
No.1: Made Marion Craft, Wellington
Made Marion is the Wellington home of fabulous sewing and craft supplies.
You can find:
New Zealand fabrics
haberdashery items
leather craft materials including leather punches, and leather thimbles
dyes and fabric paints
weaving gear
candle making equipment
cross stitch and embroidery kits
funky motifs
knitting wool and yarn, crochet wool and supplies
buttons
jewellery making supplies
felt, and wet and dry felting supplies
lamp shade making
waxed threads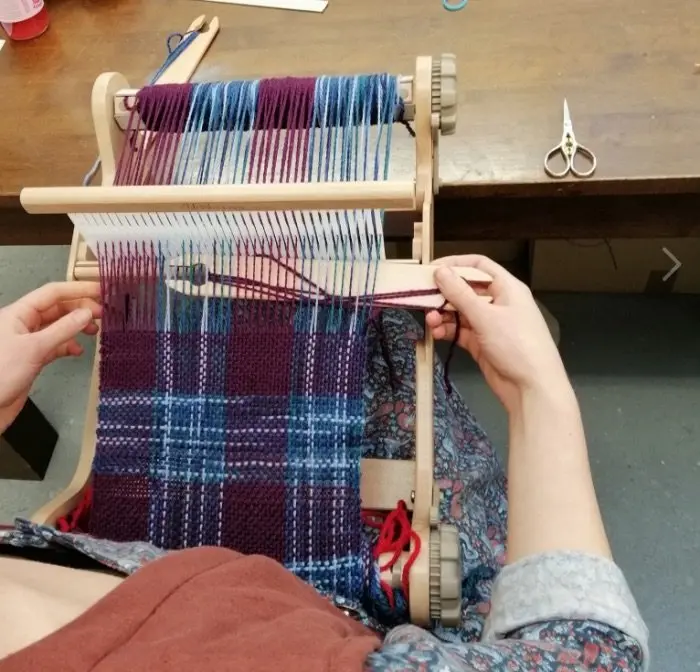 Image credit: Made Marion
Want to learn a craft?
Book into one of their popular craft classes including intro to weaving, Pick your Own Project sewing classes, lampshade making, children's sewing classes, and hand sewing masterclasses.
Made Marion moved to 166 Cuba St in Jan 2019.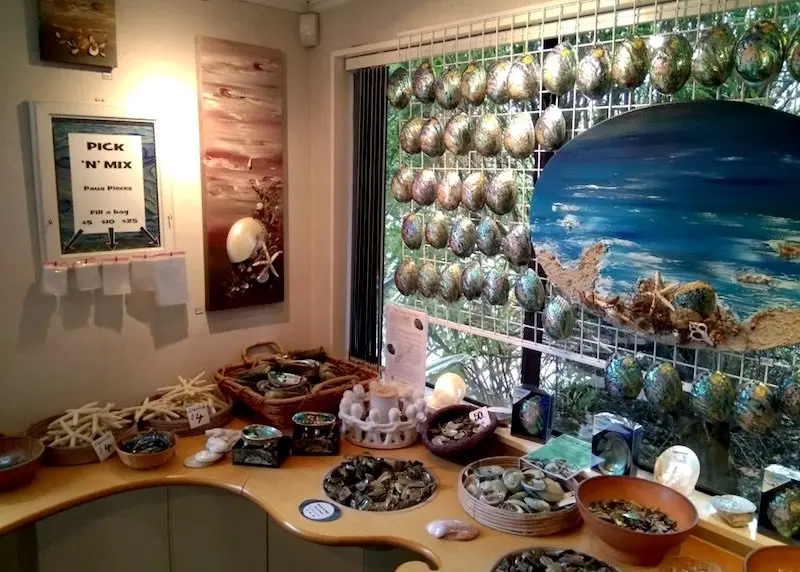 Image credit: Mostafa Sherif
No.2: Paua World, Wellington
Paua World near Wellington sells Paua shells, polished pink mussel pieces, greenstone slivers, and polished Paua pieces in all shapes, weights and sizes.
All their Paua has been gathered sustainably. Paua can be used in jewellery making, sculpture, and resin craft, as well as inlays on timber benches and tables.
You can fill a bag of pick'n'mix Paua pieces for $5, $10 or $25.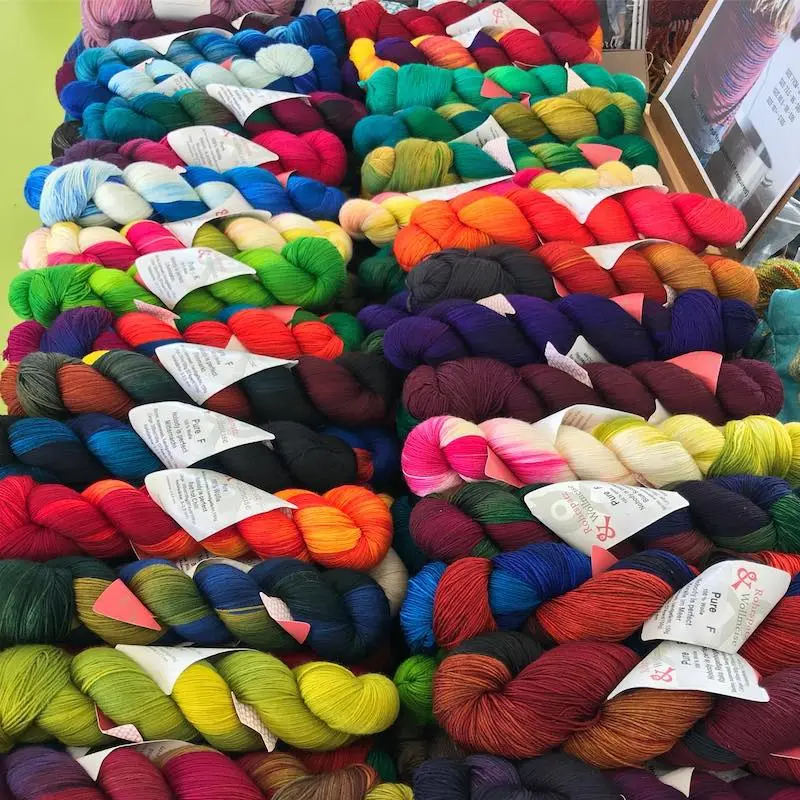 Image credit: HRYC
No.3: Holland Road Yarn Company
Looking for a wool shop Wellington style?
Holland Road Yarn Company is more than a shop – it's a community.
They love yarn, and helping crafters find beautiful, affordable supplies.
Stocking great products from New Zealand and around the world, including:
Quince & Co
Brooklyn Tweed
Knitsch Yarns
Wollmeise
Sweet Georgia, and more.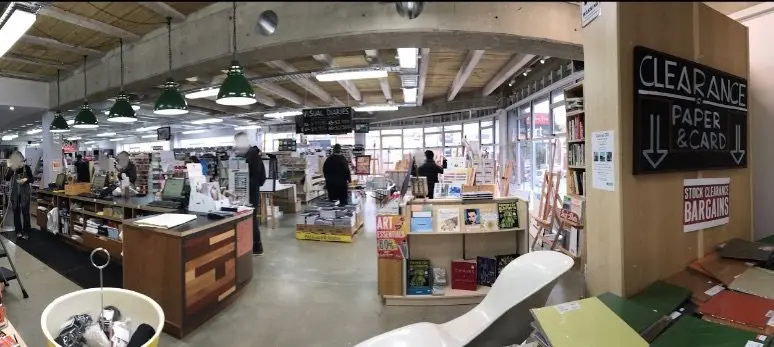 Image credit: Gordon Harris shop by Elvira Selischi
WHERE TO FIND ARTS SUPPLIES WELLINGTON
Try these places:
Gordon Harris, the Art and Graphics store, at 182 Vivian St, Te Aro, Wellington (pictured above)
Made It, at 103 Victoria St, Te Aro, Wellington
Spotlight Wellington, at 120 Old, Hutt Rd, Kaiwharawhaura, Wellington
The French Art Shop, at 70 Ghuznee St, Te Aro, Wellington (Also in Auckland at 16 Taylors Road, Sandringham, Auckland)
It's a dream shop for crafters.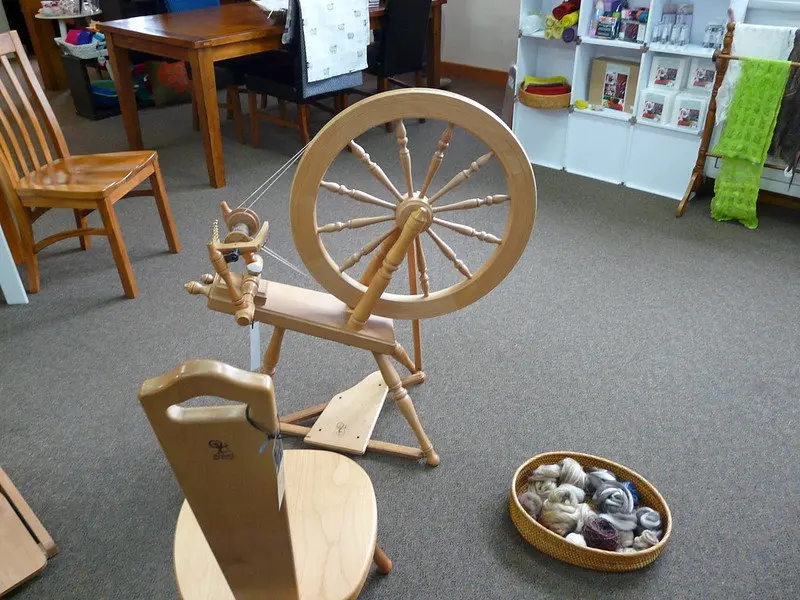 Image credit: Jane Nearing via Flickr CC-BY ND 2.0
WHERE TO FIND A WOOL SHOP CHRISTCHURCH
(Ashburton, 1 hour south of Christchurch)
No.1: Ashfords Craft Shop, Ashburton
If you love wool and wool crafts such as wet felting, nuno felting, and needle felting, you MUST visit Ashford Craft Shop & Cafe at 427 West Street Ashburton, New Zealand to see the range of Ashford Handicrafts wool, fleece and equipment.
Founded in 1934, Ashford Handicrafts Ltd is the world leader in the manufacture of quality spinning wheels, weaving looms and textile equipment.
They've made over 800,000 wheels and looms!
The owners of Ashford Handicrafts also have a woollen mill in Milton, New Zealand, they source and process high quality fleeces and fibres, creating all those divine carded slivers of wool in all the rainbow of colours.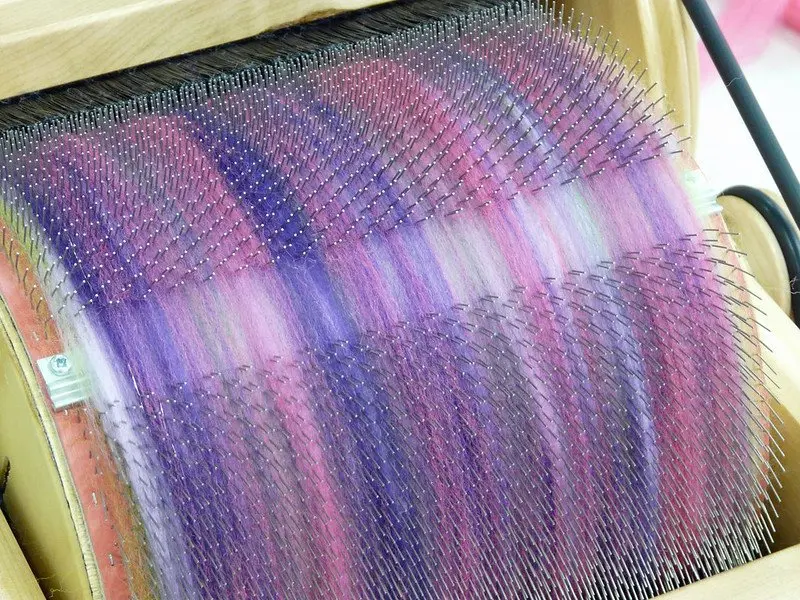 Image credit: Jane Nearing via Flickr CC-BY ND 2.0
Buy spinning wheels and looms
The Craft shop and cafe is run by Nicola and Niki Bota, who will welcome you with warm hearts to show you. It's the place to see the world famous Ashford spinning wheels and weaving looms in action, ready for you to try.
You can also learn to spin, weave and felt your own unique garments.
You can buy spinning and weaving equipment, as well as machines such as the drum carder above to help you with your felting adventures.
They stock:
the famous Ashford Spinning Wheel
Ashford Looms
Ashford drum carders
Ashford wheels and looms are made from native New Zealand Silver Beech hardwood, sourced from sustainably-managed forests.
They also stock a fabulous range of handspun and woven garments made in New Zealand, wool, yarn, and sheep-themed souvenirs, gifts and crafts.
Our favourite thing to purchase is Ashford fleece. These merino and corriedale slivers are as soft and fluffy as a cloud!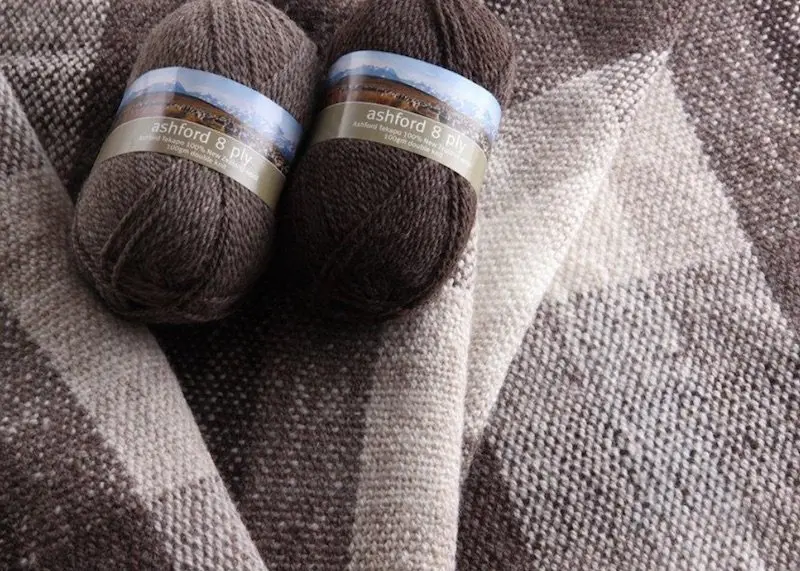 Image credit: Ashfords craft shop
Sustainable Wool crafts
Experience the joy and pleasure of creating your own unique yarns, fabric, garments and homeware using these:
spinning wheels
wool carders
wool looms
fibres and yarns.
Feel good knowing your crafts are sustainable, renewable and environmentally-friendly.
Ashford Craft Shop (also known as Knitcola) is 100% New Zealand owned and operated by Nicola and Niki Bota since 2010.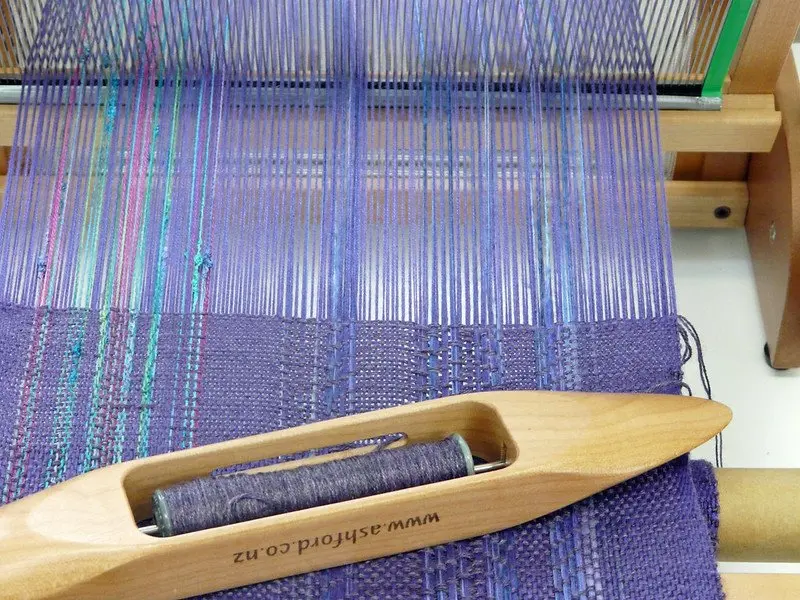 Image credit: Jane Nearing via Flickr CC-BY ND 2.0
Image credit: Gabriel Peter via Pexels CC-BY 1.0
FREQUENTLY ASKED QUESTIONS
No.1: Best places to buy knitting wool in New Zealand?
Ashfords is our favourite place to buy yarn in New Zealand, and we've been customers for years!
New Zealand Fabrics and Yarn
Loopine Wool
Wool 'n' Things
(See above for details)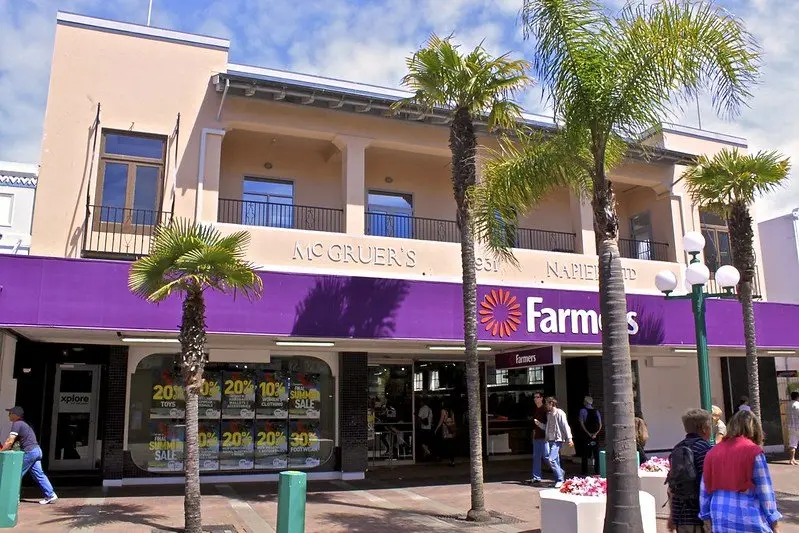 Image credit: Eric via Flickr CC-BY SA 2.0
Looking for MORE places to shop in New Zealand?
Taking a trip to New Zealand anytime soon? Bookmark these fun things to do in New Zealand with kids.