INSIDE: Complete Roundup of the super fun VULY trampoline accessories!
If you are in the market for a new trampoline, and are trying to find the best brand of trampolines for kids in Australia, take a look at VULY trampolines.
Our VULY Ultra trampoline is the best quality trampoline we've ever owned at the abode of Roam the Gnome, with a HUGE 5 year warranty on both the frame, springs AND mat!
That's unheard of.
But even better than that, the VULY trampoline accessories range is unmatched, so you can buy additional accessories to turn your trampoline into a basketball court, a tent, a skateboard park, a waterpark, AND a disco of sorts!
Take a look and see how in the info below!
Disclosure: This article contains affiliate links. If you make a purchase after clicking on one of these links, we may receive a small commission at NO extra cost to you. Images of VULY accessories used with permission of VULY Australia. Trampoline play may have risks involved and ideas are shared for educational purposes only. The writer does not assume any responsibility and shall not be held liable for any complications. Play at your own risk.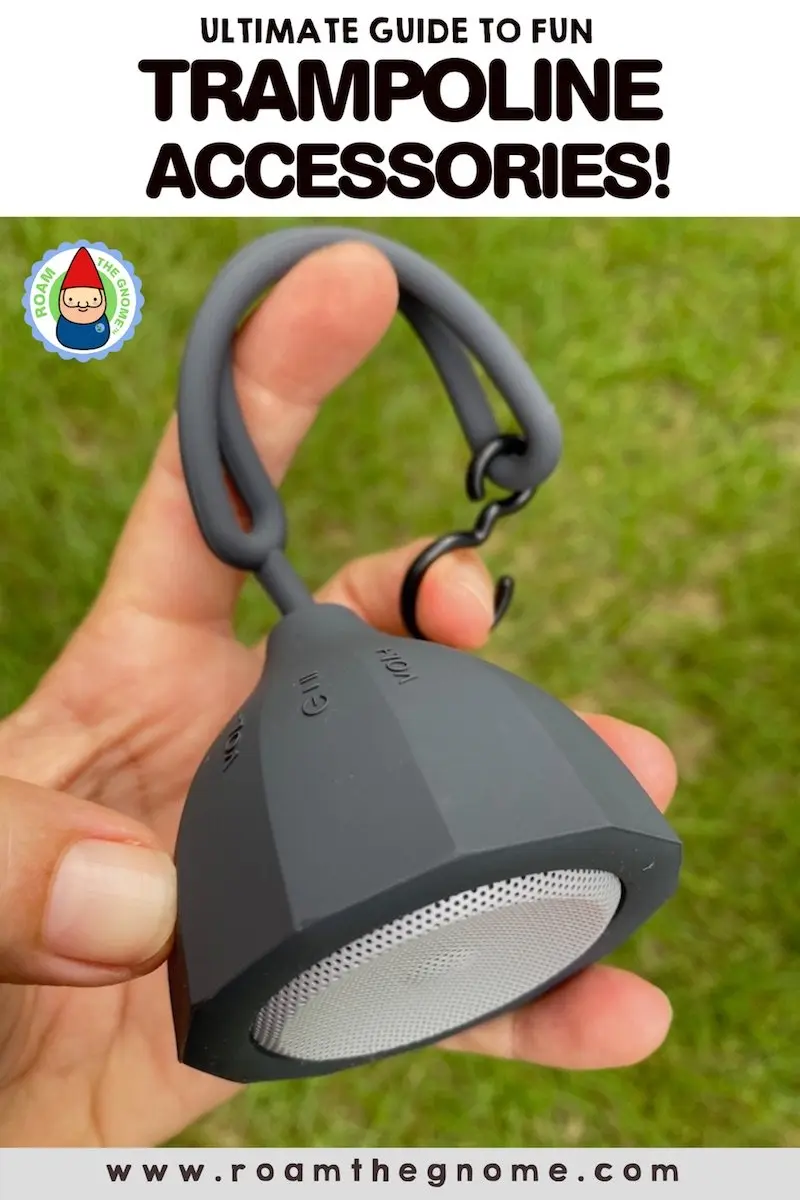 Best VULY Trampoline Accessories Australia
Our VULY Ultra trampoline deal came with a bonus shade cover.
A seriously cool and useful addition to a kids trampoline in Australia.
There's also lots more VULY trampoline accessories you can buy to step things up a level for the kids.
Where to buy trampoline accessories?
Asking "Where can I buy trampoline accessories"?
Click the purchase links below for individual products.
RELATED: 96 Best Trampoline Activities for Crazy Fun People!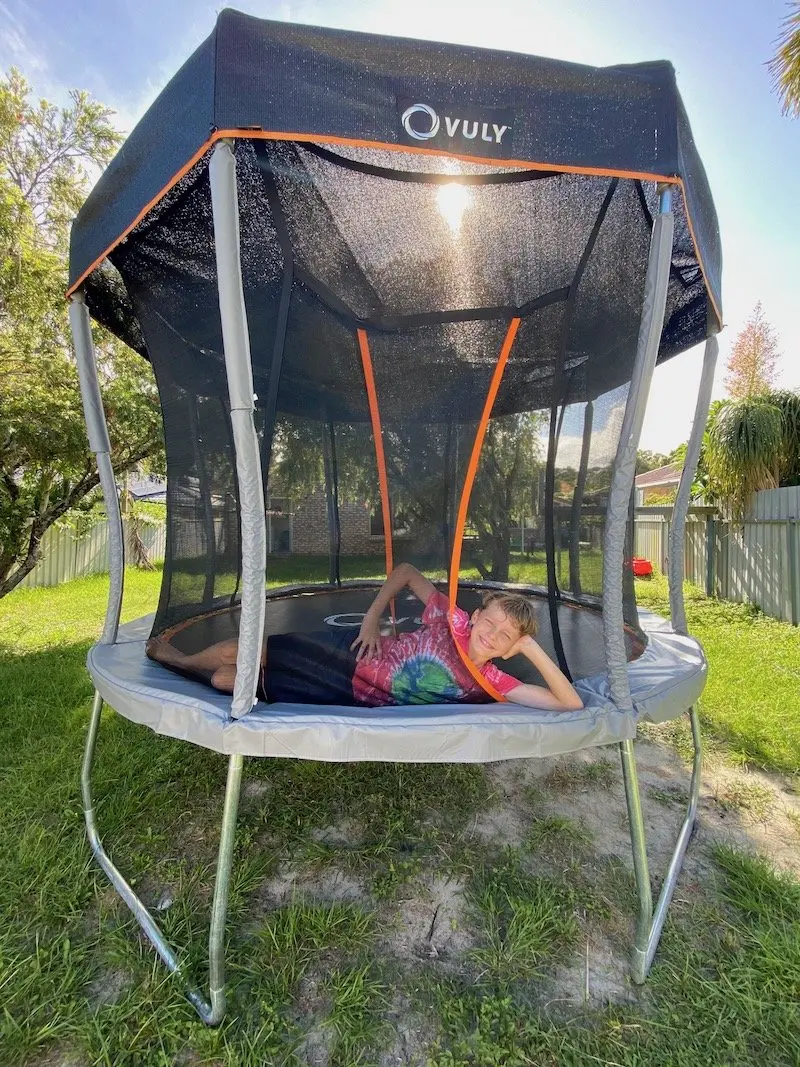 VULY Trampoline Shade Cover
Our recommendation would be to purchase a VULY shade cover only if you have toddlers, preschoolers and kids under 8 or 9 years old.
A shade for trampoline time means the kids can go outside during the hot part of the day in Spring and Summer without frying or sunburn. The VULY shade cover is made from the same stuff they use for shade sails at local playgrounds, and keeps the sun and heavy rain off.
It also creates an instant 'cubby' for them.
Just this one addition makes the trampoline so much more accessible.
I'm surprised someone didn't think of it years ago!
Side note: A trampoline shade cover turns out to be a hindrance for older boys 11-12 + (like Ned & his mates) who've suddenly shot up overnight, a human version of Jack's beanstalk.
The trampoline shade roof impedes their ability to flip and turn, or continue their "who can get the highest bounce" challenges.
Luckily, it's quick and easy to put the VULY shade cover on and off as you need to.
RELATED: Guide to the Best Trampoline for Kids 2021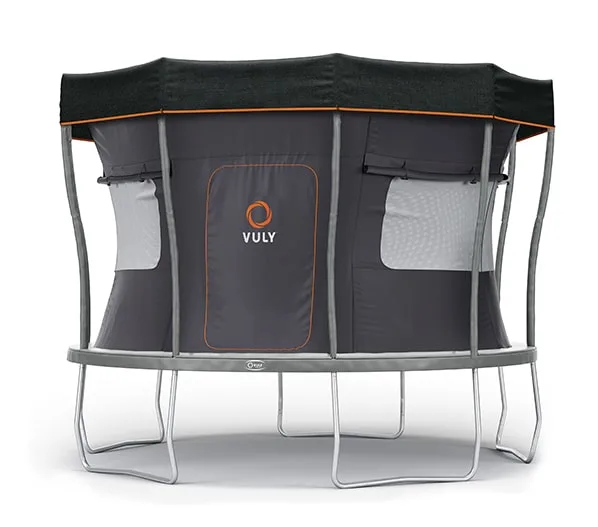 VULY Trampoline Tent Wall
If you have the trampoline shade roof, you can add tent walls to the trampoline too.
The tent wall has open-close windows that can be rolled up, or left down, depending on the temperature at night, or how hot and stifling the day is. Let the breeze in, or not.
The tent wall zips and clips on to the safety net of the trampoline in a few minutes, and is easily removed when you don't need it anymore.
The tent wall doesn't touch the trampoline spring zone at all.
Bonus of a trampoline tent wall?
You can have trampoline SLEEPOVERS!
Take a look here for the best ideas for trampoline sleepovers and trampoline birthday parties
Or here, for more cute trampoline decorating ideas
RELATED: 23 Arty Farty Fun Things to do on a Trampoline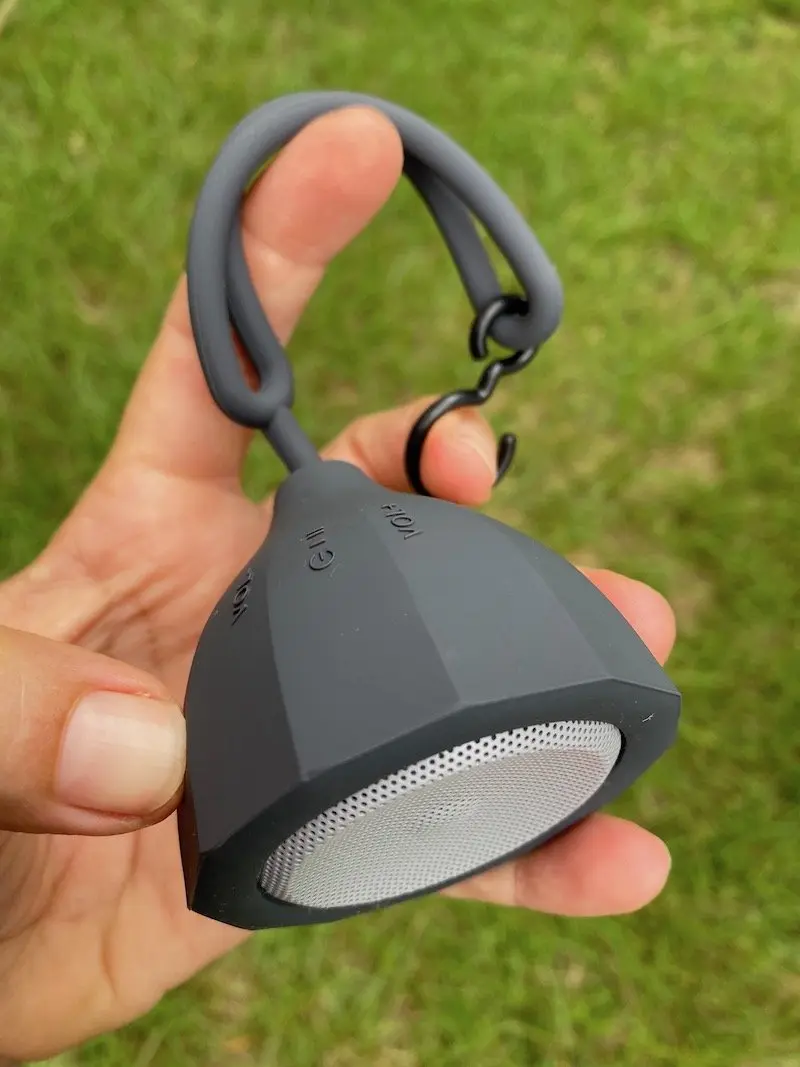 Pulse Speaker
My boys love this trampoline accessory most of all.
Music while the kids jump is the surefire way to keep them there, long after the novelty of bouncing has worn off.
I love it, because I can press play on their Spotify playlist through my mac at the back of the house, connect it to the VULY speaker via bluetooth, and continue to work, while the kids take their music/noise is outside!
There's an on/off button, and volume control on the speaker so they can control the sound levels from inside the trampoline.
The battery in the VULY pulse speaker lasts about four hours before needing a USB charge.
It's the ideal tool to motivate you through your trampoline workouts too!
Add one to your shopping cart.
RELATED: 44+ Best Trampoline Games for Kids and Adults who need to burn energy!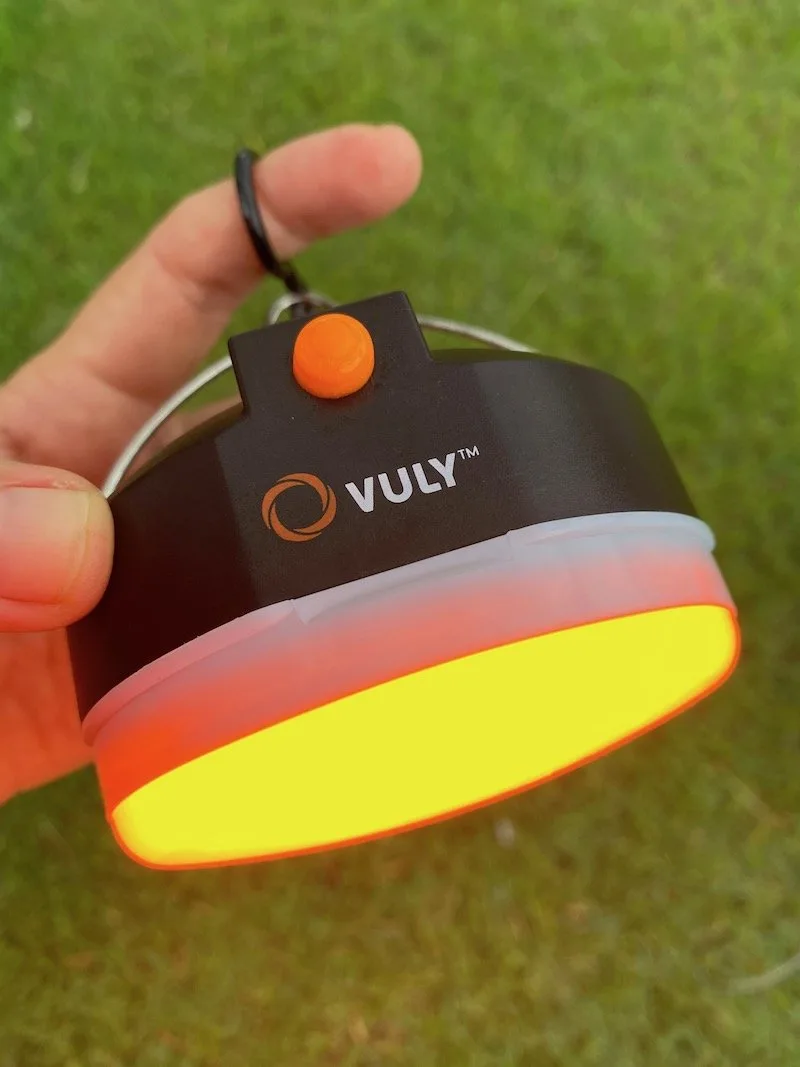 LED Light
This light product is the coolest thing ever too.
Now the boys can bounce around long after dark, with a white light shining bright, or leap and jump in the aura of an eerie orange glow.
The light gives the kids the ability to jump for longer each day. I love that, probably more than the neighbours do!
RELATED: Best Games to Play on a Trampoline by Yourself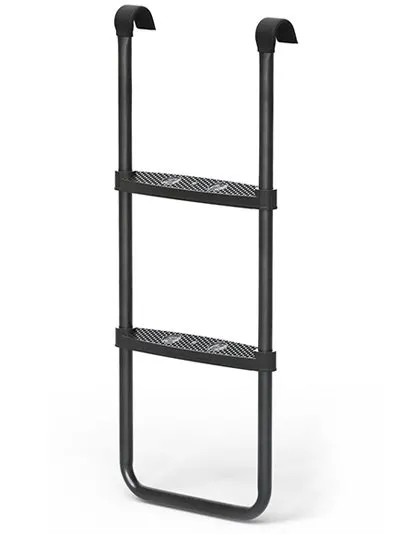 VULY ladder
The VULY trampoline ladder gives kids easy access to the safety designed entrance way on the trampoline.
Climbing up without the ladder would not be ideal although older kids could take a leap and make it up.
Toddlers and kids under 6 definitely need a step ladder to enter and exit to stop potential face plant moves!
RELATED: 11 Crazy Fun Trampoline Games with Balls that you'll love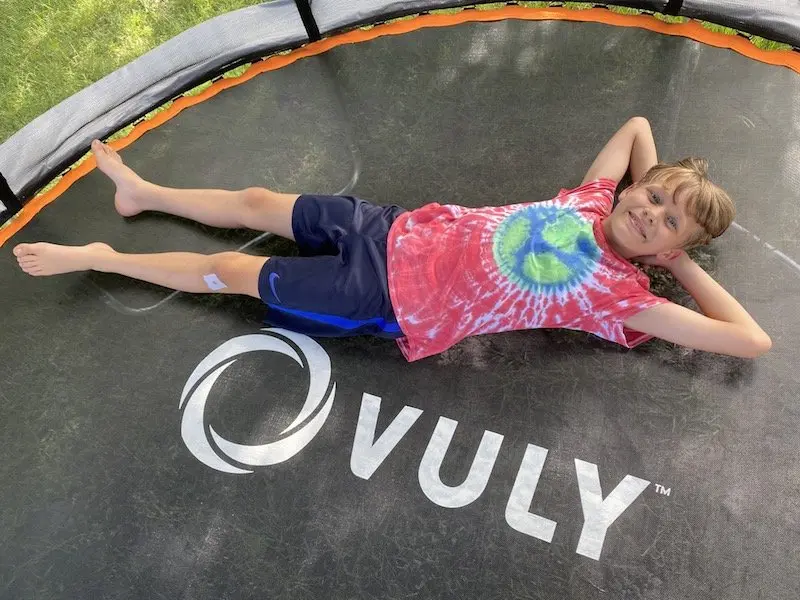 Best of the Accessories for Trampoline Recreation & Play
Looking for the best of the action trampoline accessories?
These four accessories for trampoline enjoyment will take your trampoline adventures next level.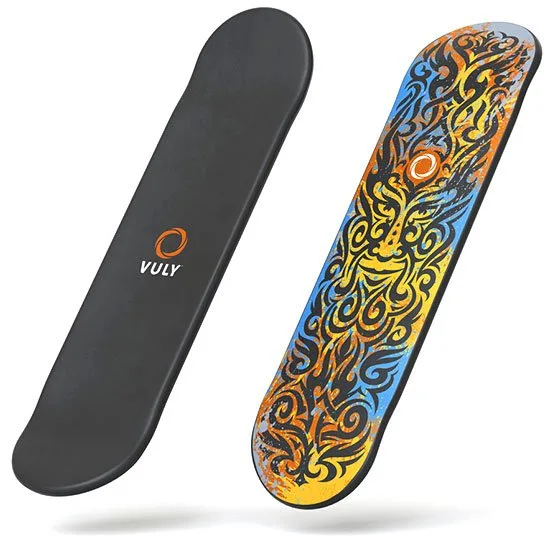 Skate Deck Board
There's a foam-covered timber skate deck you can purchase so kids can practice their "ollies" and "rocket air" moves in safety without all the scraps and bumps of a real skatepark.
Similar to the skate decks you see kids trying out at the Bounce indoor trampoline parks, these skate decks make a great birthday gift or Christmas present for the kid who loves to move and challenge their physical abilities.
It's another skills to add to your best trampoline tricks list!
---
CHECK LATEST PRICES ON AMAZON: Vuly Skate Deck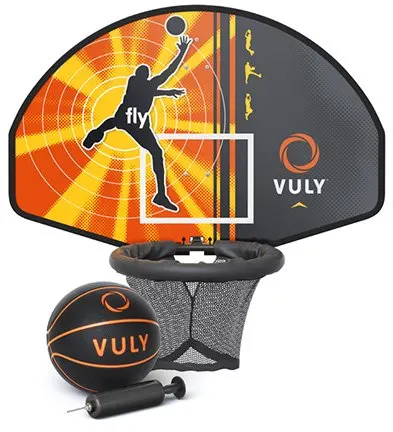 VULY Basketball Hoop Set
Save big bucks by fusing two pieces of outdoor play equipment into one.
VULY now makes this possible.
Top one of the VULY trampoline net poles with their purpose-built trampoline basketball hoop, and the kids will be slam-dunk pros in no time.
For those basketball fanatics, the chance to develop airball skills including how to block, do a chest pass, or do a hook shot while on a tramp means more time on the court.
And they'll be happy about that!
---
BUY NOW ON AMAZON: Vuly Basketball Hoop Set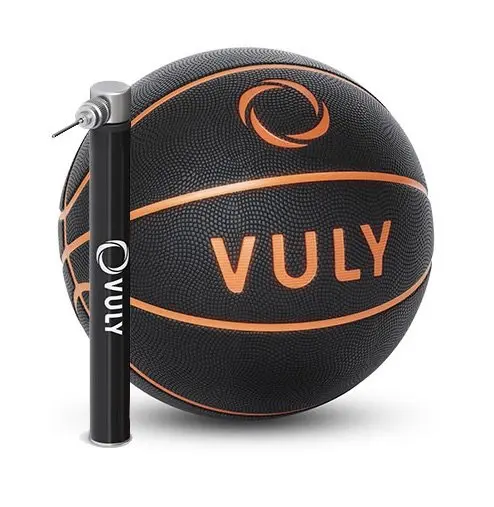 ViperGrip Ball
Yes, there's even a specially designed VULY basketball to go with the VULY trampoline basketball hoop set.
They've thought of everything.
The VULY grip basketball comes with a FREE steel hand-pump.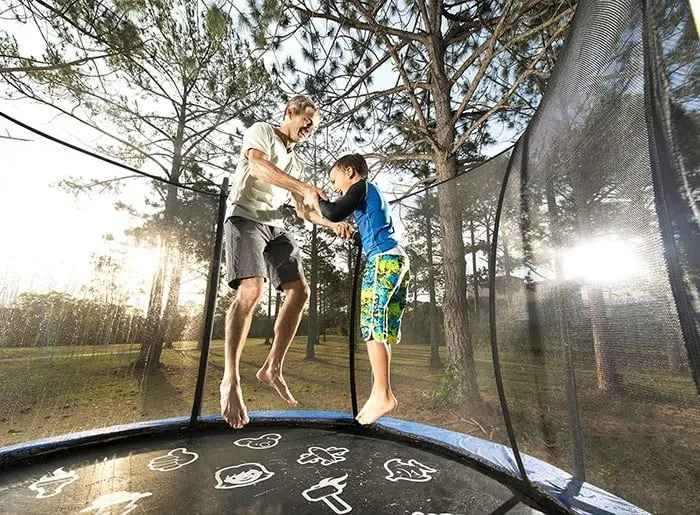 Trampoline Sprinkler
Add a Vuly water mister to your trampoline on the really hot days, and it's better than a slip and slide!
Buy Trampoline Accessories for Safety
There are also other accessories for particular VULY trampolines, including:
an anchor kit to stop it lifting off the ground
a safety skirt to stop kids crawling underneath while kids jump, and
a leveller.
Now you know all about these trampoline accessories, which one will you buy first?
That's the hardest part.
We want ALL of these trampoline toys!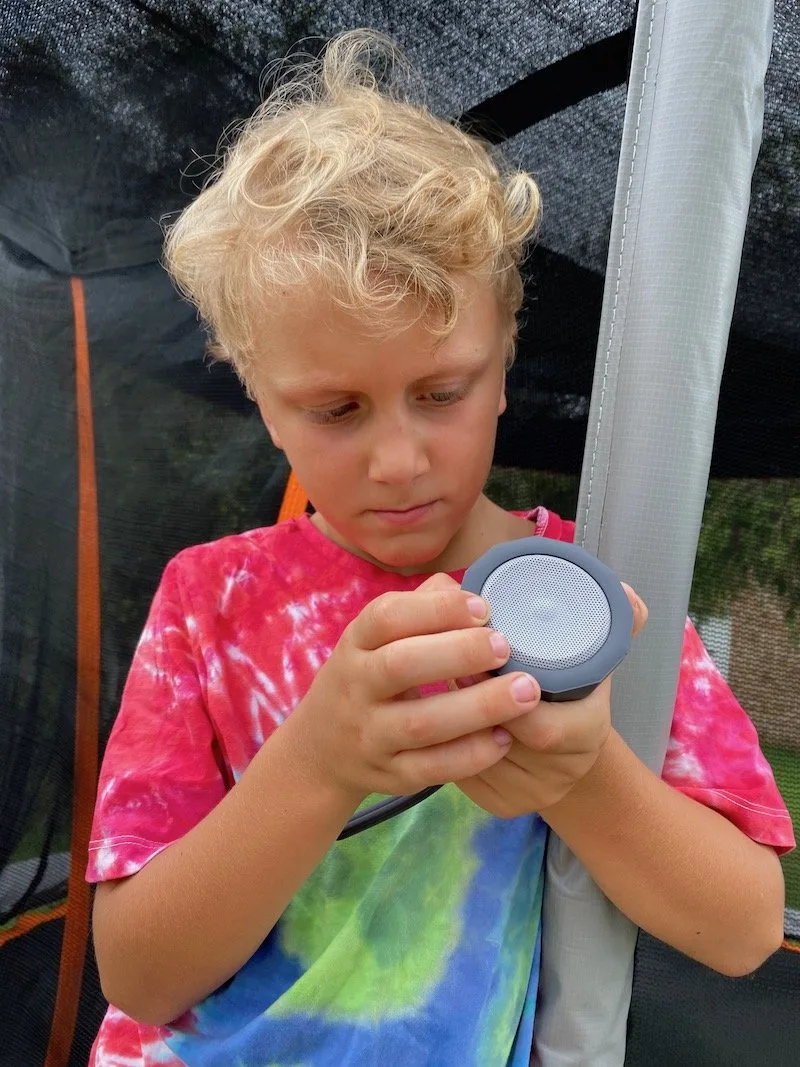 Toadstool Rating: VULY Accessories for Trampoline Fun
Correct at time of publication on Roam the Gnome. Please check with venue for updates. We apologise in advance if there have been any changes we are unaware of. All prices in both AUD & US dollars if shown, unless otherwise stated.
Quality & reasonable price makes these cool trampoline accessories worth the investment.
The only thing left to add to their collection of trampoline accessories games is a trampoline slide!

Looking for MORE Trampoline Activities?
Click the blue links below for more activities for kids and adults