INSIDE: Everything you need to know about art, craft and more fun things to do on a trampoline.
Looking for some unique ideas of fun things to do on a trampoline?
You are in the RIGHT place.
Take a look at our list of 23 creative and fun trampoline activities.
We bet there's some you've never thought of, and others that would NEVER have crossed your mind before.
But you'll be glad they have now.
Take a look below for all the best trampoline things to do below.
Disclosure: This article contains affiliate links. If you make a purchase after clicking on one of these links, we may receive a small commission at NO extra cost to you.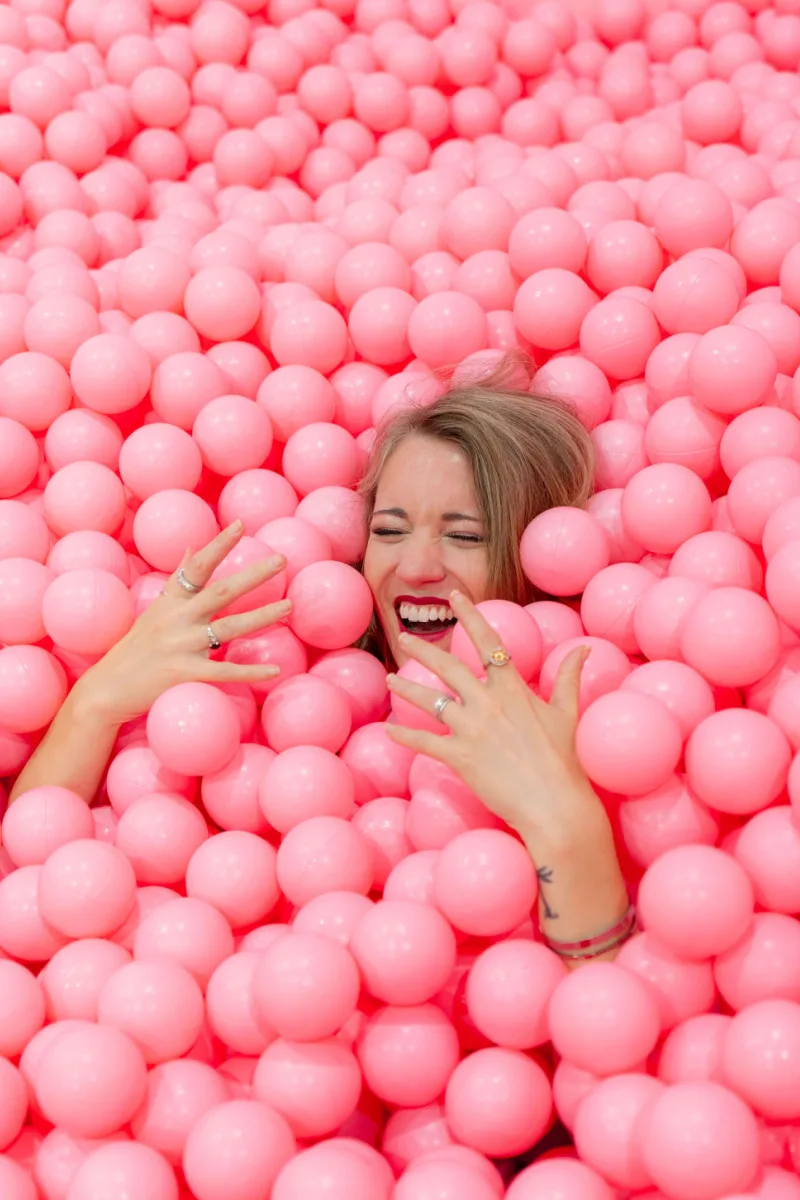 THE INSIDE SCOOP: 23 CREATIVE FUN THINGS TO DO ON A TRAMPOLINE
Correct at time of publication on Roam the Gnome. We apologise in advance if there have been any changes we are unaware of. All prices in US dollars, unless otherwise stated. Play these trampoline games at your own risk and consider the risks before you commence. Check with your local health practitioner if necessary. All care but no responsibility taken.
No.1: Make a DIY Trampoline Ball Pit
WHO can resist a trampoline filled with trampoline ball pit balls?
Definitely not kids.
The teens would love it.
And there's plenty of adults who'd jump in too!
All you need to do is buy a pack or two of 400 ball pit balls in all the rainbow colors online.
You can also buy mermaid colored plastic balls in teal, blue and white for a much more stylish adventure!
RELATED: The Best Trampoline Tricks List for Active Kids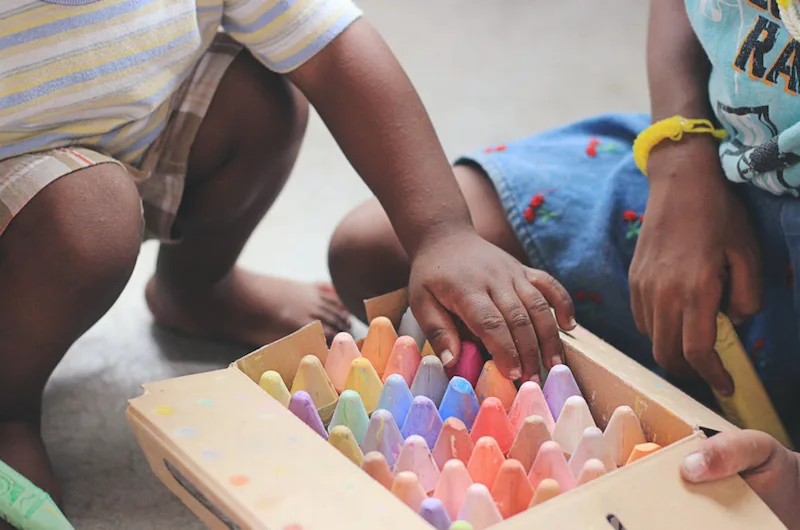 No.2: Explore Trampoline Chalk Art
Wondering how to draw with chalk on a trampoline?
It's easy, and relatively clean!
Drawing on the trampoline with sidewalk chalk can keep the kids busy FOR HOURS.
Best chalk to use for sidewalk art
Our hot tip is to buy vibrant chalk, not the cheap stuff.
Try:
RELATED: 96 Best Trampoline Activities for Crazy Fun People!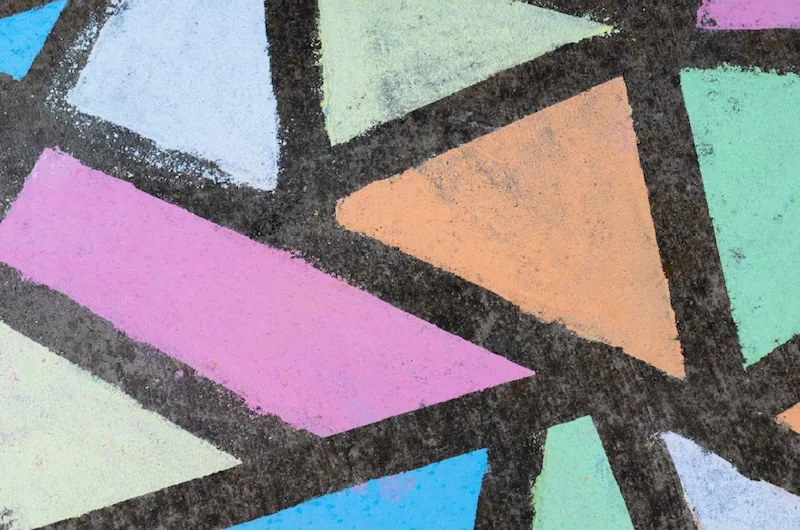 Best Chalk drawing ideas for the trampoline
No.1: Best Sidewalk Chalk ideas for trampoline drawing
Want to draw some interactive sidewalk chalk ideas?
Think "selfie" and draw fun accessories, then lay down on the trampoline mat to take a selfie with these as a background.
Draw crowns, Santa hats, cowboy hats, bunches of flowers, draw a bunch of balloons – whatever you can think of!
No.2: Chalk obstacle course
Make a chalk obstacle course and draw a whole bunch of action steps you need to do – touch your toes, jump, star jumps, twirl, wave your hands, cross the bridge, walk the plank etc
No.3: Draw a chalk mandala
Have you heard of these sidewalk chalk techniques?
Make a sidewalk mandala inspired by Diwali rangoli
How do you make a mandala with chalk?
It's easy.
Have a look at this video for tips.
No.4: Sidewalk chalk alphabets
Draw the alphabet in your favorite font style – fancy handwriting, block letters, bubble letters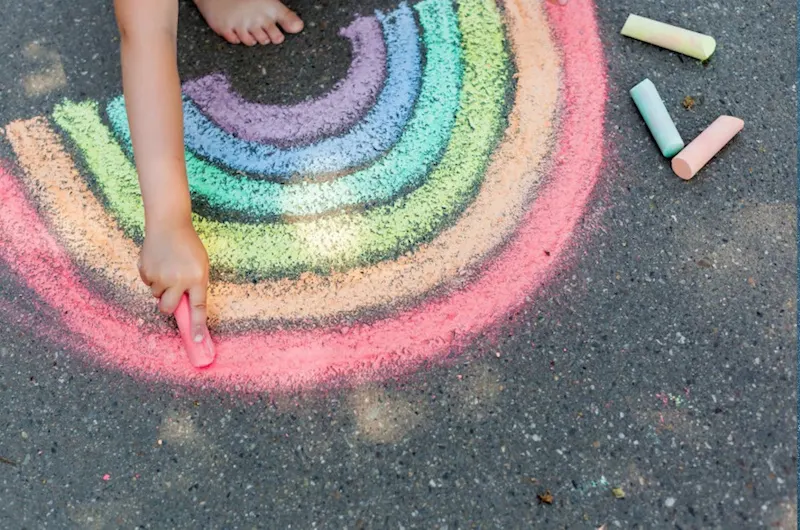 No.5: Sidewalk chalk rainbow
Draw a rainbow with all the colors
No.6: Games to play with sidewalk chalk
Here's a few chalk projects to try.
Draw hop scotch or play leapfrog
Draw Dorothy's yellow brick road or a windy pathway through the forest like one you'd visit with little Red Riding Hood
Draw your meal on a big circular plate (draw a big circle on the trampoline surface as the plate, then fill it with your pics)
Host a sidewalk chalk competition
Create a sidewalk chalk festival with prizes for the most inventive styles
Draw speech bubbles and write some funny or heartfelt quotes, or draw pictures of thoughts
Play Jumping Jacks inside a circle on the trampoline
No.7: Draw Disney characters in chalk
Draw the Disney castle.
Or the it's a small world ride a' la Mary Blair style
Or draw Cinderella's carriage in chalk (search google images for inspiration)
Liquid Chalk pens
Hot tip: If you have a really old trampoline that won't be around much longer, let the kids draw on the trampoline with chalk pens.
This is just like drawing on the trampoline with chalk, but better, as it's more permanent!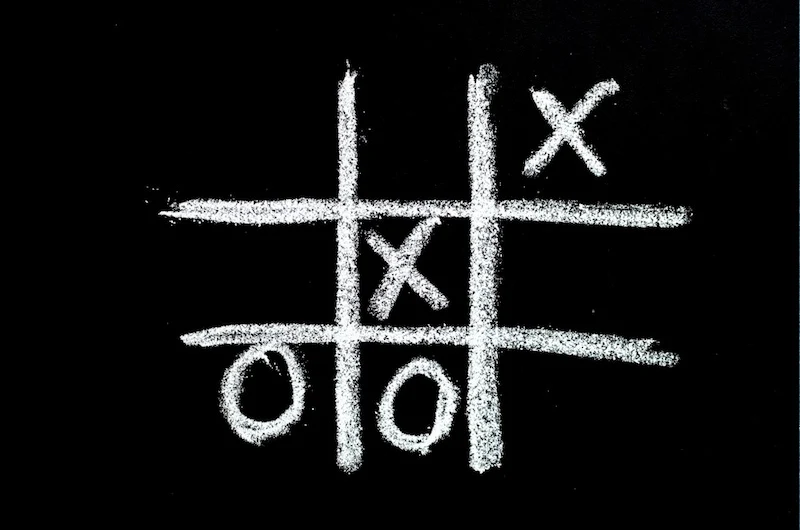 MORE TRAMPOLINE DRAWING GAMES
No.3: Set up a Tic Tac Toe Trampoline Activity
How to play tic tac toe on the trampoline?
Exactly the same as you do on paper.
But you'll need two sticks of chalk instead of a pen or pencil.
Read and follow the instructions on how to play tic tac toe by Wikihow
Let one player start.
The first person to get three of their X's or O's in a row is the winner.
(Use this diagram of the noughts and crosses template.)
No.4: How to Play Lines and Boxes Game on a Trampoline
Play the old favorite Dots and Boxes in life size on the trampoline.
All you need is a couple of sticks of chalk, in two different colors.
Read and follow the instructions on how to play dots and boxes on Wikihow (with pictures).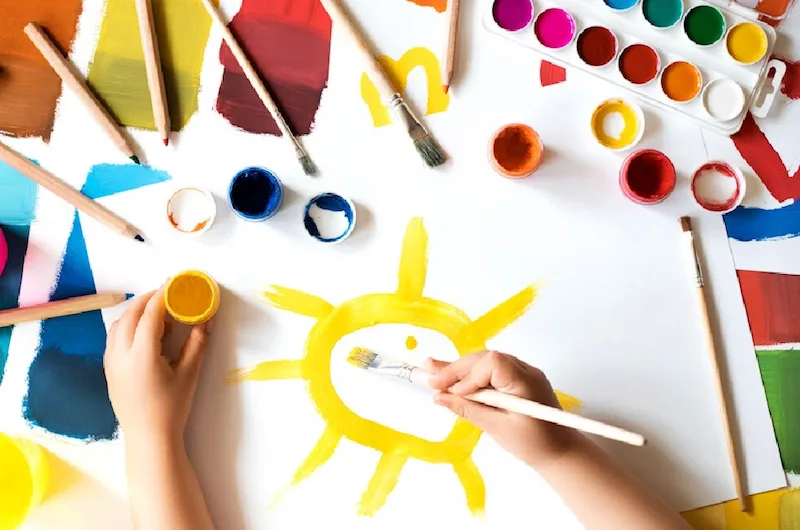 TRAMPOLINE ART ACTIVITIES
No.5: Do Trampoline Painting Activities
Almost anything you can do on a table or in a classroom, you can do on a trampoline in the backyard in the open air.
Art on a trampoline is way more fun!
All you need is:
some old newspapers
washable poster paint
brushes
an old egg carton
pegs, and
sheets of paper.
Pour a small amount of each color into separate cups of an egg carton.
Kids can lay down on the trampoline while painting patterns, shapes or creatures on their paper.
When they are done, they can peg their artworks to the trampoline net to make an instant art gallery.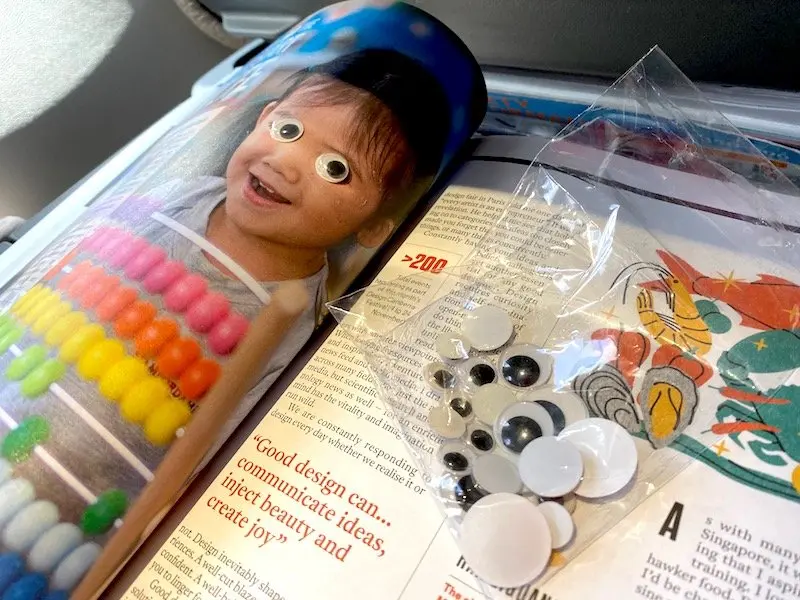 BEST TRAMPOLINE CRAFT
No.6: Try Goggle eyes craft
Give the kids:
some old homewares, children's or women's magazines, and
a pack of stick on googly eyes.
Show them how to peel and stick goggly eyes onto faces of people or animals in the magazines.
You can also let them create "rock creatures" or "rock people".
Give them:
clean rocks or pebbles
some moving eyes
a glue stick, and
a black texta or nikko pen
No.7: Play Playdough on the Trampoline
Where is the best place to play with playdough?
The trampoline of course!
Give them a tub with some playdough tools, and this is one time you'll love playdough with kids.
There's no mess inside house, and when the kids are done playing, you can simply sweep it off.
Best playdough ideas for early years
If you ask them to write their name in playdough or shape the numbers or make a rainbow with the colors in a row, it counts as homeschooling too!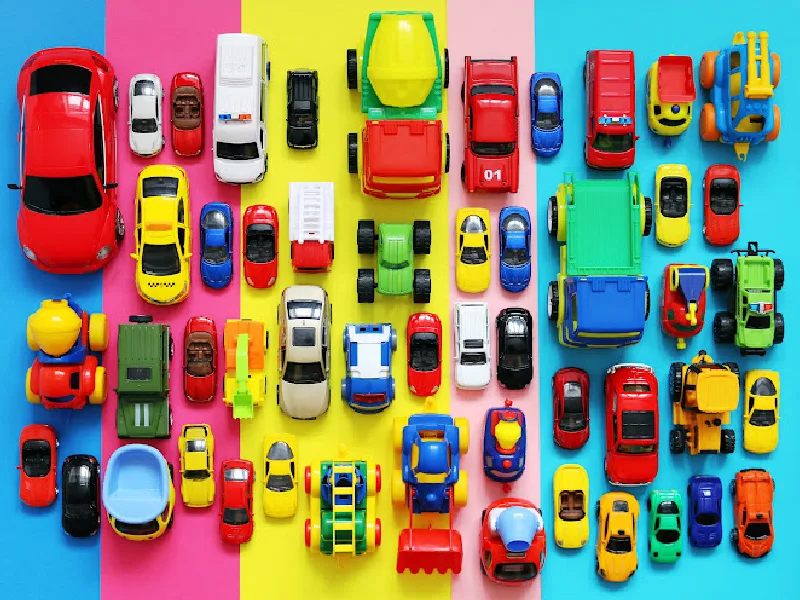 THE BEST TRAMPOLINE ACTIVITIES FOR SUSTAINABLE PLAY
No.8: Encourage Trampoline Play with Loose Parts
Who says kids can only play with loose parts indoors?
A trampoline is another top spot to play with loose parts, especially if the trampoline has a net to contain all the pieces, bits and bobs.
Why not give the kids a bucket of these things and see what they do with them?
'Jenga' style wooden blocks (try Walmart, Kmart or similar)
Matchbox cars
Wooden blocks of all shapes and sizes
Plastic dinosaurs or farm animals
Wooden bowls
Wooden curtain rings
Baking trays
Miniature cooking pots and pans
Woollen pom poms (all sizes)
Clothes pegs (modern and dolly pegs)
Wine bottle corks
Plain colored cotton or silk cloths – 1 metre squares, and smaller loose pieces (for dress ups)
RELATED: MORE of the Best Games to Play on a Trampoline by Yourself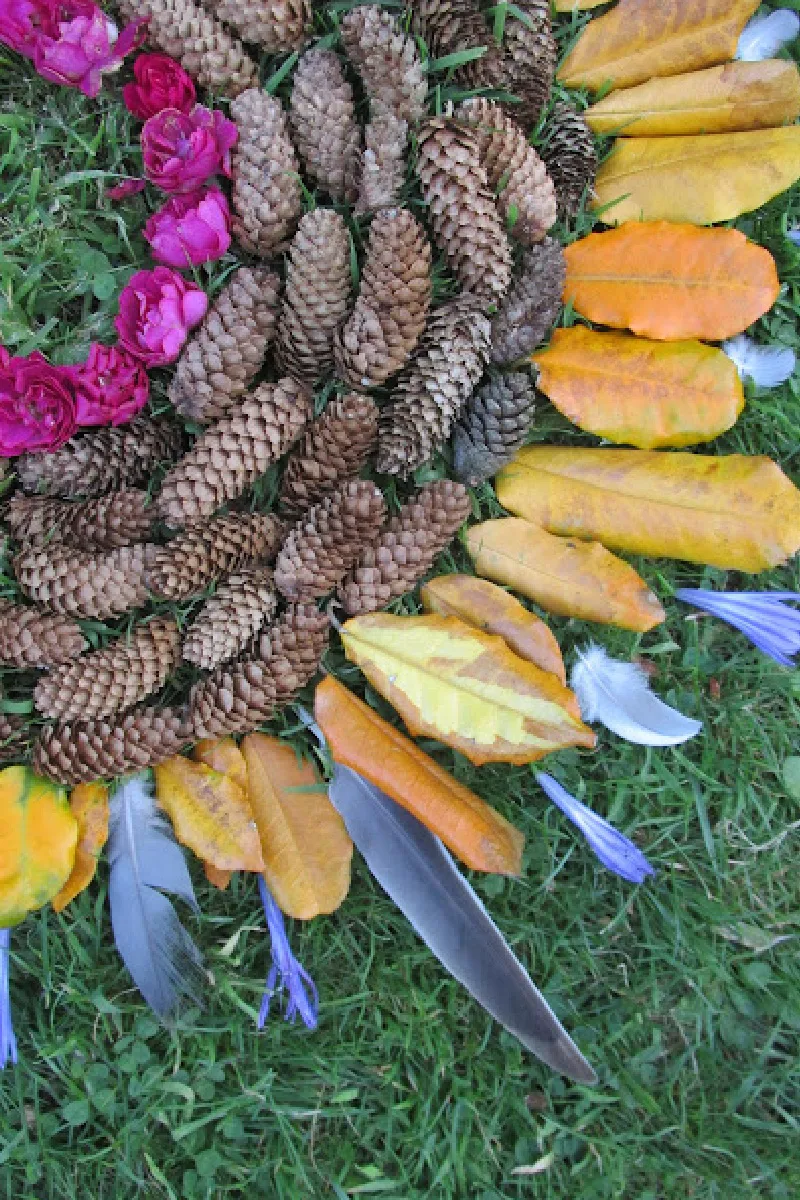 No.9: Play on the Trampoline with Nature Play Loose Parts
Here's another of the cool trampoline ideas.
Gather up a rattan basket full of nature play loose parts:
fallen leaves, petals, dried leaves
sticks – small twigs, larger sticks, Y shaped sticks
rocks, stones, polished stones, sea glass
small logs and branches
timber rounds, branch blocks
short lengths of rope or natural string (and a pair of child safe scissors)
shells, fossils
miniature handmade clay bricks
sand, small pebbles, ochre sand
pieces of bark, charcoal, clay, chalk
tufts of natural sheep's wool
fairy wool (naturally dyed sheeps wool)
Encourage the children to make shapes, mandalas, and loose part pictures with these materials.
You can give the children a small square piece of wool felt or a large pine board on which to lay out their designs if they want to keep their creations temporarily.
Hot tip: You can always set a challenge for little ones to start by playing Simon Says and giving them a direct task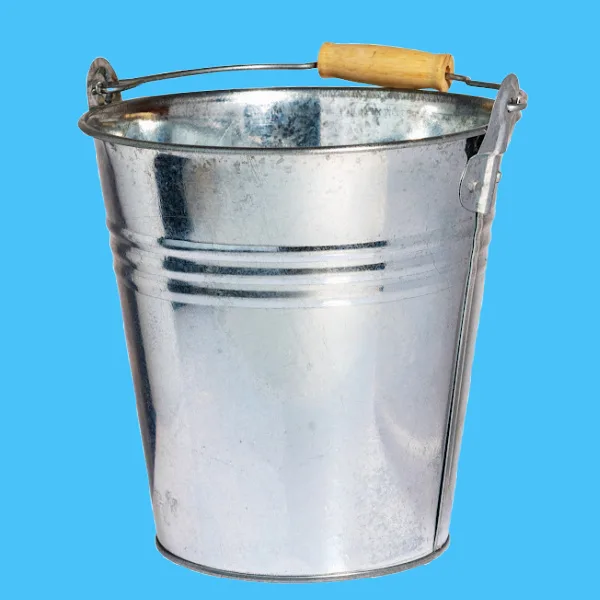 TRAMPOLINE WATER FUN
No.10: Try Trampoline Water Painting
Give the kids a small tin bucket with a handle, filled with water.
Hand them a fluffy brush.
Ask them to paint the trampoline.
Kids LOVE this activity, watching the water make patterns on the trampoline mat like invisible ink that disappears soon after.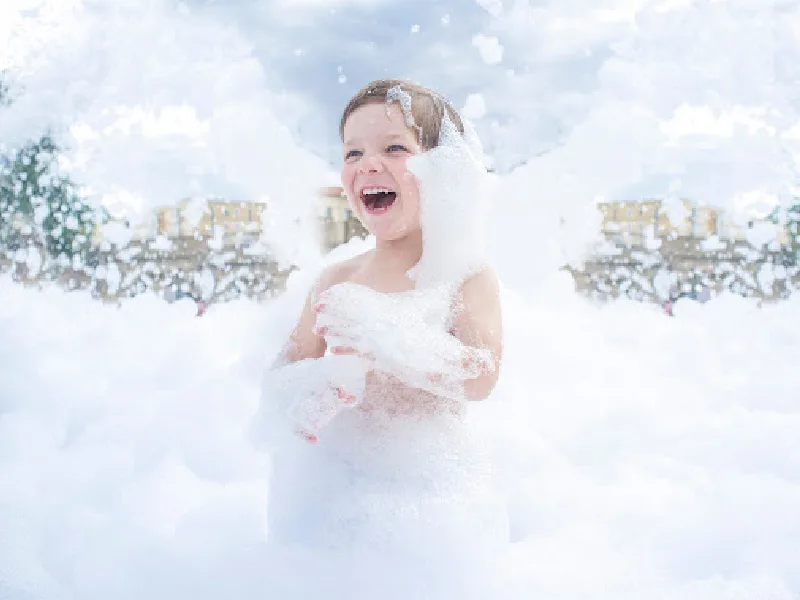 No.11: Build a Trampoline Foam Pit
Many years ago, a local fire truck came to visit our local kindergarten and filled the outdoor garden with a non-toxic bubbly foam so tall that the children couldn't see over the top.
The kids spent a happy hour padding their way through the bubbles, making a maze of tunnels and channels, stomping the bubbles to find their way through.
Imagine doing a similar thing on a trampoline inside the net enclosure?
You can!
All you need is a FOAM MACHINE!
Check out this one – FOAMO by Little Tikes
It only takes 10 minutes to set up, and comes complete with:
the non-toxic foam solution (hypoallergenic)
the blower and hose
the water pump,
a stand and
a storage bucket
All you need to do is add water, and the kids (and the adults!)
No.12: Turn on the Best Trampoline Sprinkler
Add this trampoline sprinkler to the TOP of your trampoline net and you have an instant water park at home!
(It's an alternative to putting a normal garden hose sprinkler under the trampoline and way more fun)
If it's a hot day, you won't see the kids for hours.
Give them a few ideas for trampoline water games and it's likely they'll be outside till the sun goes down.
Hot tip: Read this guide to the best trampoline accessories
No.13: Enjoy Trampoline Water Play with Reusable water bombs
Kids love water balloons but they aren't much good for the environment.
Try these reusable water balloons instead.
There's 51 colorful water balls in this pack by Thrill Zoo.
Made from quality water absorbent cotton material, they are soft too, so don't sting when they hit their target.
Max Liquidator Water Pistols
Of course, if you want a full on water war, then you need water guns too.
These pump-and-go water blasters are our go-to.
All you need is a tub of water so you can draw the water into these squirt guns to refill them.
Our water pistol collection also includes quite a few NERF super soakers.
These are a good size for toddlers and preschoolers too.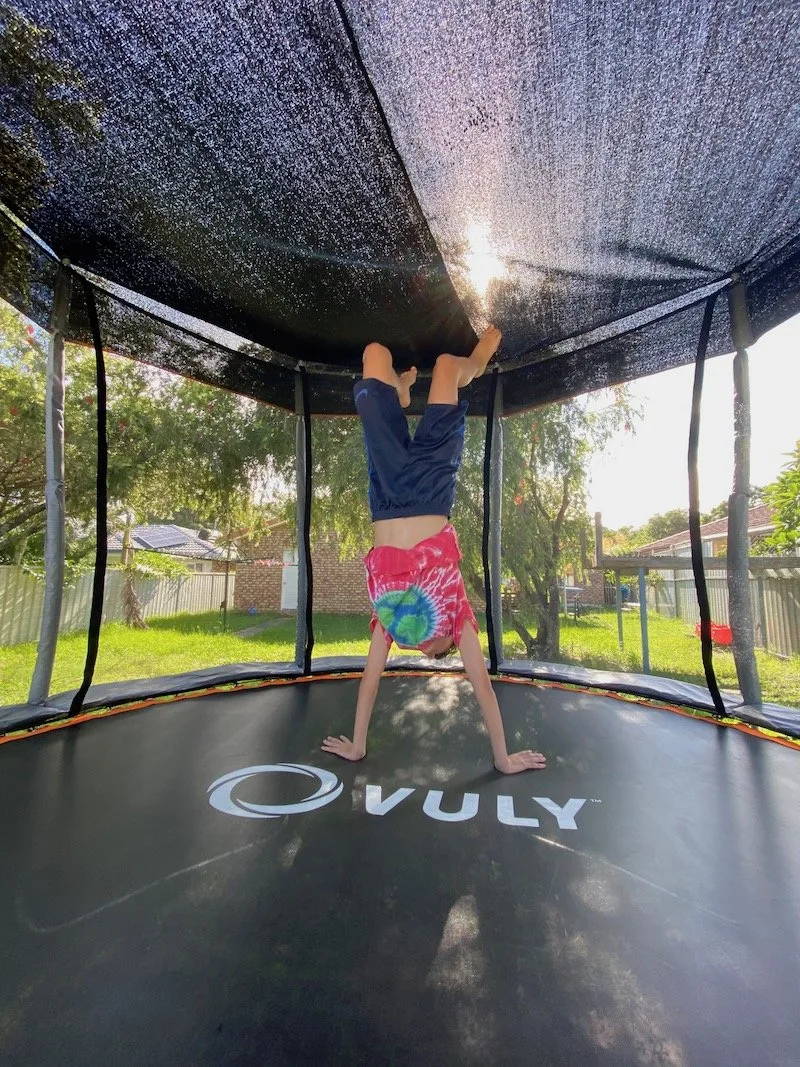 TRAMPOLINE BIRTHDAY PARTY AT HOME
Organising a trampoline themed birthday party?
Trampoline parties for kids are great fun, especially if you love your VULY trampoline like we do.
No.14: Choose the Best Trampoline Party ideas
Fill your trampoline with birthday balloons and host a dance off.
Play charades on the trampoline
Host a neon disco on the trampoline
Host a silent disco on the trampoline
Dress up in 80's outfits and dance to Girls Just Want to Have Fun!
Do Chalk Art on the trampoline
Try any of the activities in this post
Have a movie night with the whole family
No.15: Make Trampoline Party invitations
Looking for free printable trampoline party invitations?
The best way to find one is to make your own birthday party invitations on Canva or PicMonkey.
You can choose the template, the stock photo, the font lettering and personalise the printable trampoline party invites as you choose.
There's not a lot of options out there otherwise.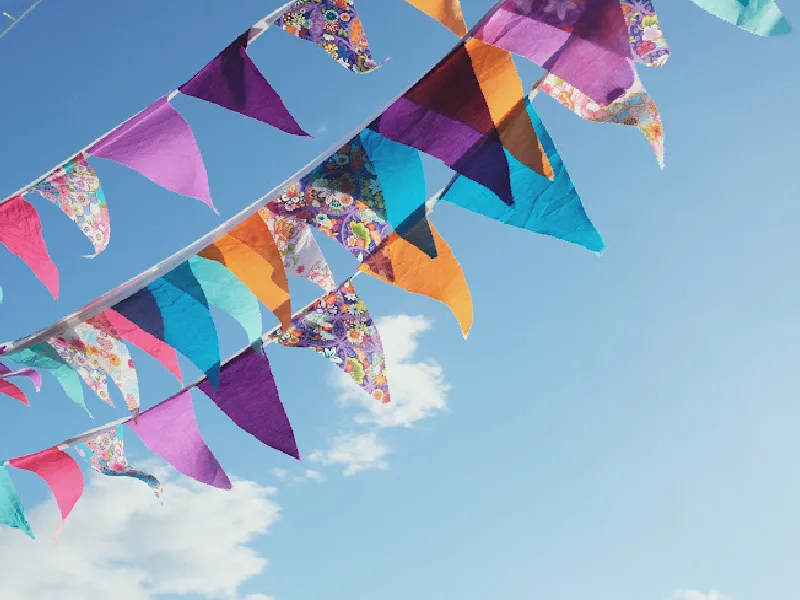 No.16: Hang Trampoline Birthday Party Decorations
Decorate your trampoline with colorful streamers, or long rainbow bunting made from cotton cloth.
You can also add battery operated twinkle lights, felt pom pom strands, or helium balloons to the trampoline frame.
Make cake toppers by printing out some silhouttes of kids jumping and popping them on a stick.
No.17: Make Trampoline Party favors
The best trampoline party favor ideas include:
skittles, smarties or M&M's (just like trampoline ball pit balls!)
a pair of trampoline park socks with grip soles
a ticket to a trampoline park in the future
a personalised water bottle
a packet of six reusable water balloons
handmade trampoline cookies
a party favor bucket of popcorn
RELATED: 7 Awesome DIY Trampoline Tent Ideas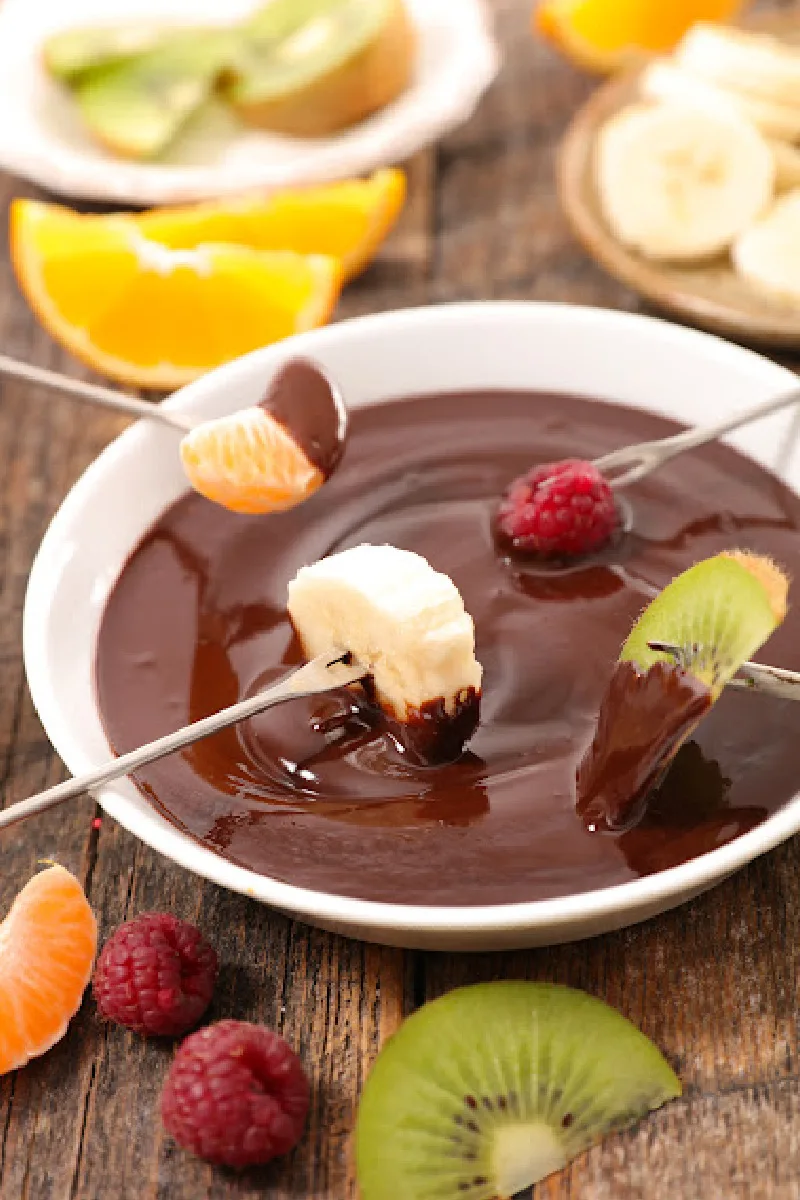 MORE BACKYARD TRAMPOLINE PICNIC PARTY IDEAS
No.18: Host a Trampoline Fondue Party
A chocolate fondue party will never get old.
Get your hands on this giant list of the best things to dip in a chocolate fountain or fondue?
Prep your faves and put them in some small dishes on a tray.
Will it be banana bread, marshmallows, or pretzels?
Or will you try beef jerky in chocolate?
Or something completely unique instead.
(There's lots of unusual things to dip in a fondue in the list)
Heat up some delicious chocolate in a microwave-safe fondue maker, then carry the lot to the trampoline.
What are you waiting for?
Dig in!
RELATED: The Best Trampoline for Adults 2021 – Comparison Buying Guide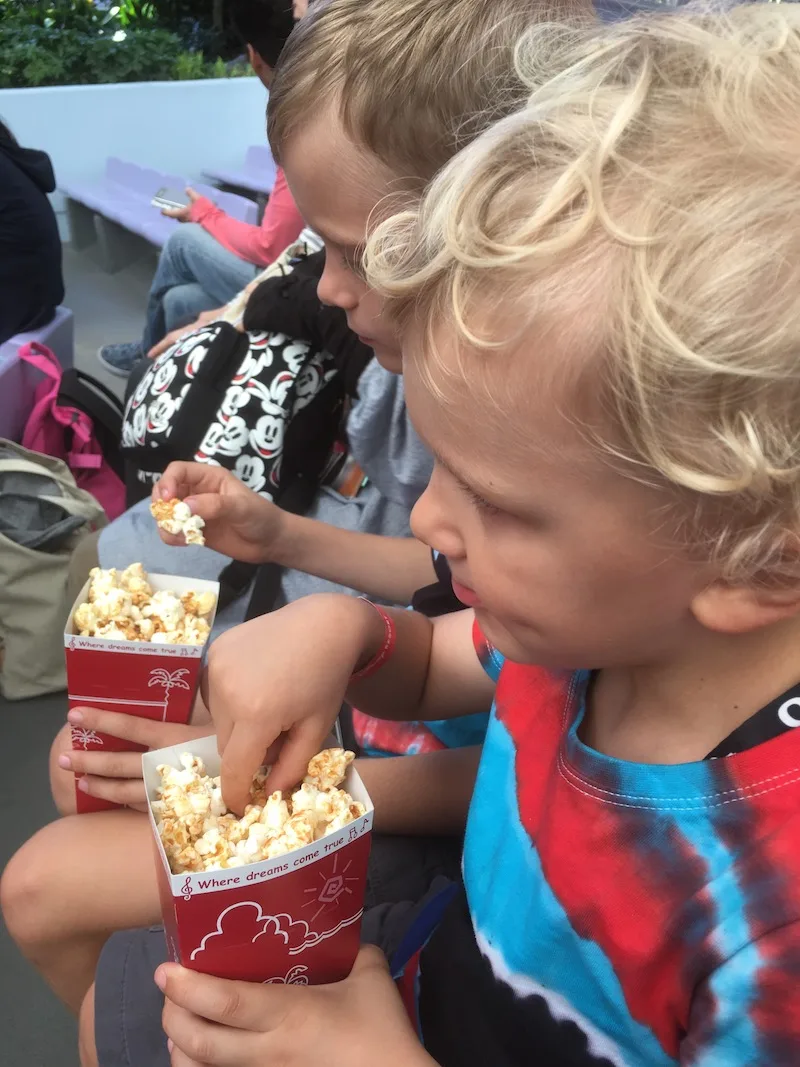 No.19: Host a Trampoline Popcorn Party
Or throw a popcorn party!
Spread a huge rug on the trampoline and invite your friends in to try all the different types of popcorn you can buy these days.
(You could also use a rainbow parachute – one of the best trampoline toys.)
Be inspired by the many different flavors of popcorn at Disneyland
Remember to offer delicious freshly popped popcorn with a sprinkle of salt and a dob of butter too.
Not much beats the original.
You can also PLAY the popcorn game on a trampoline.
Wondering how do you play popcorn on a trampoline?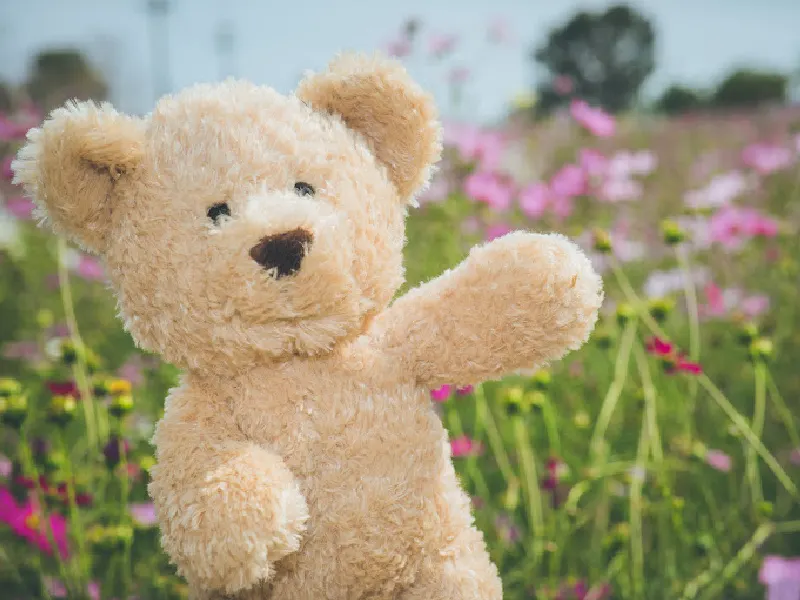 No.20: Bring all the Trampoline Teddy Bears Picnic Food Ideas
You can also invite all your teddy bear friends (and their owners) to a Trampoline Picnic for Teddy Bears.
If you go down in the woods today
You're sure of a big surprise
If you go down in the woods today
You'd better go in disguise!
For every bear that ever there was will gather there for certain
Because today's the day the Teddy Bears have their picnic!
What should I bring to a teddy bear picnic?
Be sure to pack a picnic basket full of things teddy's love to eat:
honey sandwiches
scones, jam and fresh cream
tiny teddy cupcakes
teddy toast
pikelets or pancakes with butter or nut butter
fruit salad or fruit skewers
Tiny Teddy biscuits
fruit punch and water of course!
Teddy bears picnic activities on the trampoline
Try these:
Themed pass the parcel
Reading picture books
Play school
Do a simple craft activity
Chat and giggle with your friends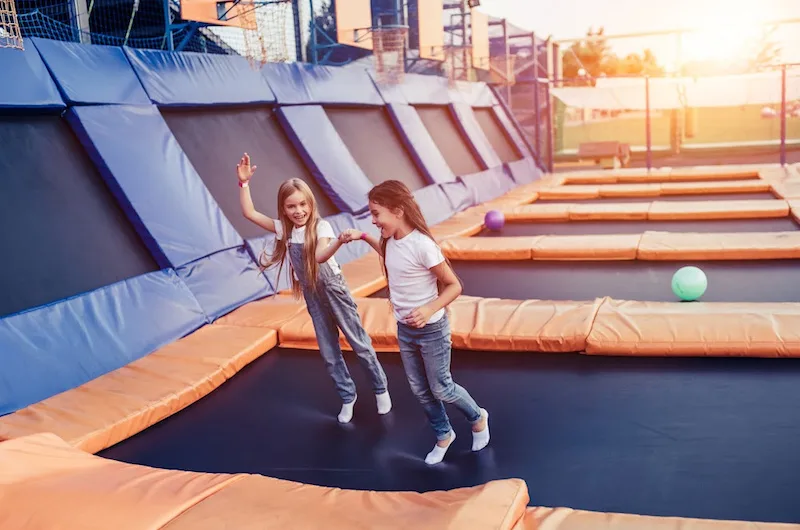 No.21: Play Trampoline Games with Balls
Looking for games on the trampoline with balls?
Read our guide on the best trampoline games with ball activities.
You'll find instructions for:
trampoline basketball
trampoline soccer
trampoline poison ball
handball trampoline game
trampoline paddle ball game
And so many more!
RELATED: Round Up of the Best Trampoline Brands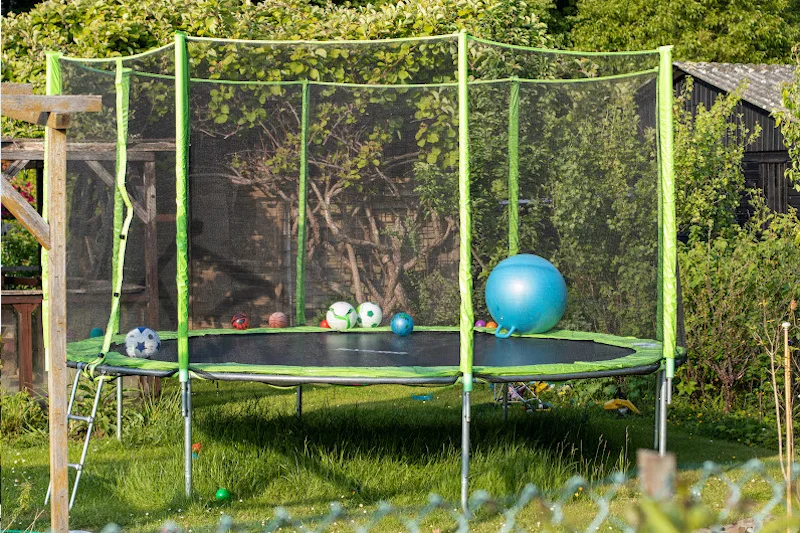 Looking for more fun games to play on a trampoline with kids?
It has everything on backyard trampoline ideas including:
the best trampoline games for 2 people
the best trampoline games for 3 people
the best trampoline games for 4 players or more
the best things to do on a trampoline alone, and
fun things to do on a trampoline when your bored
RELATED: Guide to the Best Trampoline for Kids 2021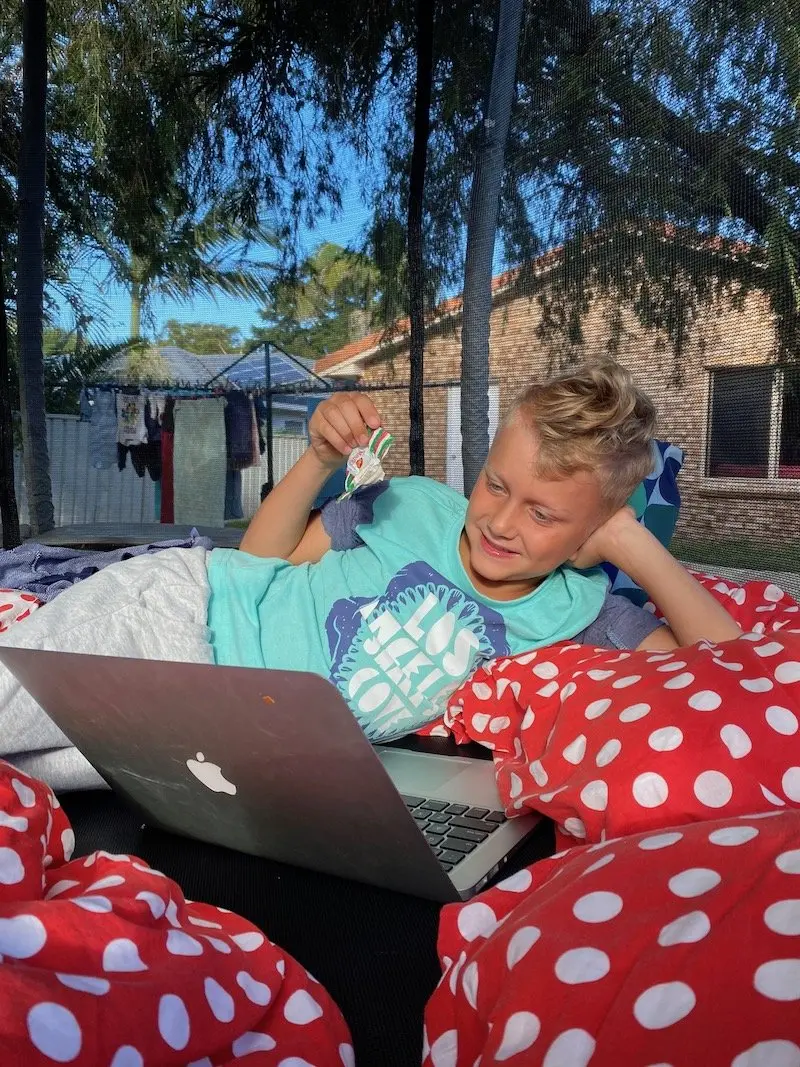 CAMPING ON A TRAMPOLINE
No.22: Organise a Trampoline Sleepover Party
Planning a trampoline sleepover for kids?
It has EVERYTHING you need to know about fun things to do on a trampoline sleepover including:
trampoline sleepover essentials
best ways to build a trampoline sleepover tent or trampoline cubby
trampoline sleepover decoration ideas
the best things to do on a trampoline sleepover
fun sleepover games and activities including star gazing on trampoline sleepouts, and cloud hunting on trampolines too
Don't miss it.
Click the link above for ALL the details.
(It's huge!)
Hot tip: you can also find lots of trampoline decorating ideas here.
RELATED: The Best Trampoline with Tent Buying Guide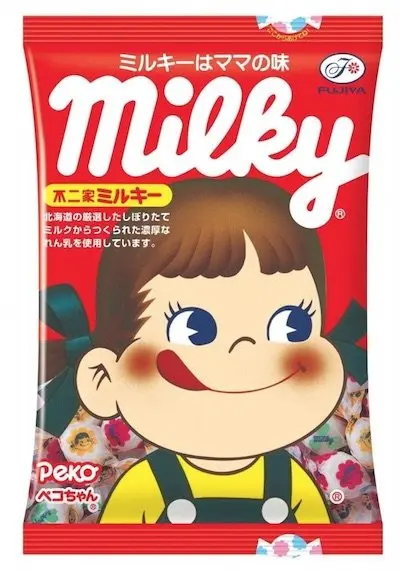 No.23: Eat the Best Trampoline Food & Trampoline Snacks
A trampoline campout needs good food and snacks.
How about:
Rainbow fruit skewers
Pinwheel sandwiches
Dips, crackers and vegetable sticks
Check these guides too:
Looking for more fun things to do with kids at home?
Click the blue links below for more activities for kids and adults