INSIDE: Roam the Gnome's Guide to Emperor Puffs, the Best Cream Puffs in Sydney!
Wondering where to buy cream puffs?
There's a little secret spot smack bang in the centre of Sydney's Chinatown where you can find the sweet treat that will make one of your childhood dreams come true!
The vibrant Chinatown Bakery, the Emperor's Garden Sydney, is located at the Paddy's Market end of the Chinatown Mall.
This is the home of the Cream Puff, a ball of dough filled with sugary custard and piped into a giant waffle-maker style "Emperor Puffs" machine to cook to perfection.
The BEST CREAM PUFFS in Sydney are the EMPERORS PUFFS!
Read our guide below for details on how to find them and when to go to avoid the queues.
Disclosure: This article contains affiliate links. If you make a purchase after clicking on one of these links, we may receive a small commission at NO extra cost to you.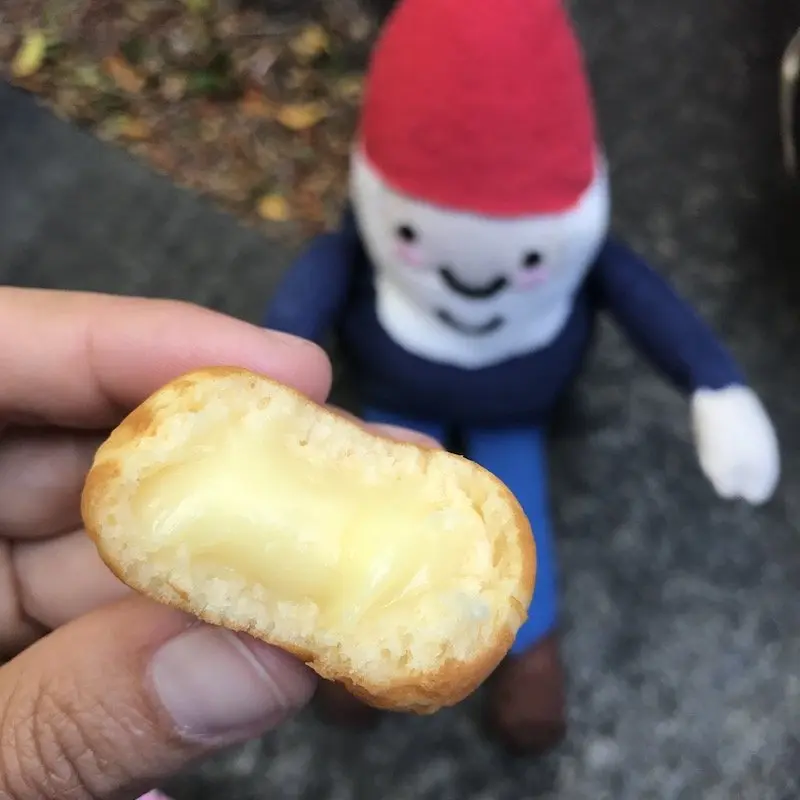 Guide to Emperor Puffs Sydney
The Emperor's Garden Cake shop in Sydney is your one-stop shop for mouth-watering cakes and bakery goods originating from China.
Find the bright neon sign outside the Emperor's Puffs Sydney – it says Emperor's Garden Cakes and Bakery.
(It's on the left as you face away from Paddy's Market, and just a few metres walk into the mall).
When you find that, there's a little HOLE-IN-THE-WALL serving window to the left.
This is Chinatown EMPERORS PUFFS, the secret place where you find all this golden deliciousness.
Hot tip: Look for the LONG single file queue of people lining up outside Emperor's Puffs Haymarket. The person at the front of the queue is standing at the window to be served. It won't be long until you are in that prime position too!
---
BOOK NOW: Visiting Sydney? Take a Sydney Harbour Cruise to Taronga Zoo & Ride the Sky Safari too!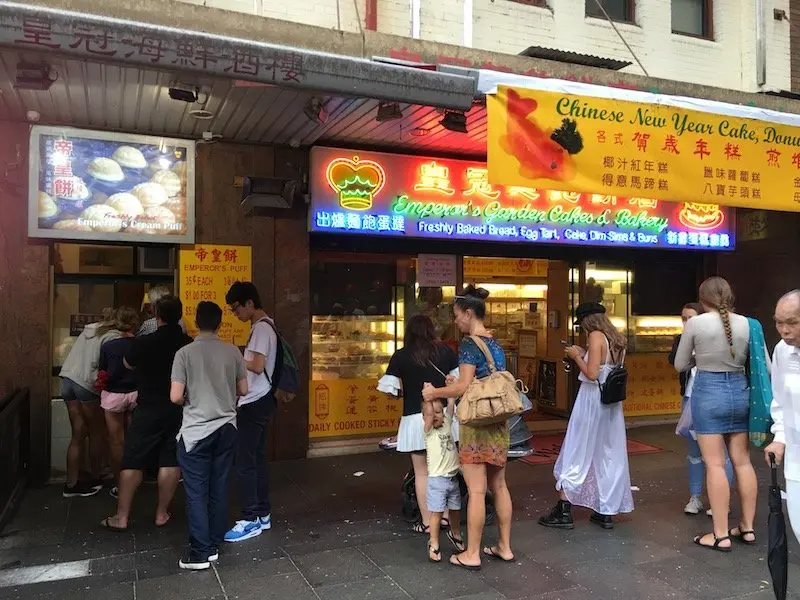 Emperor Puffs Chinatown Sydney – Open daily
The Emperor's Cream Puffs shop in Chinatown is open from 12pm daily for Childhood Magic!
Buy one Emperors Cream Puff for 60c.
Or buy a takeaway container full of Emperor Cream Puffs.
$5 for 10 balls of custardy deliciousness.
**Prices updated Feb 2023, thanks to a fabulous reader who let me know. Ta!
The Emperor Cream Puff Machine
Eat them hot so they POP
… and fill your mouth with warm sweet vanilla custard, so full you can't talk.
Just like the Enchanted Wood!
The "POP" sensation of these cream puffs Sydney style, takes me straight back to childhood, and all those late nights reading The Enchanted Wood, when I would dream of joining Jo, Beth and Fanny on their food adventures (ahhh, POP cakes!) with Silky, Moonface and the Saucepan Man.
"Silky was pleased. She sat there brushing her beautiful golden hair and ate sandwiches with them.
She brought out a tin of Pop Cakes, which were lovely.
As soon as you bit into them they went pop! and you suddenly found your mouth filled with new honey from the middle of the little cakes.
Fanny took seven, one after another, for she was rather greedy."
The Enchanted Wood, Enid Blyton
Try them for yourself to see if you conjure up the same memory!
---
RELATED: Ultimate List of the Best Things to do in Sydney with Kids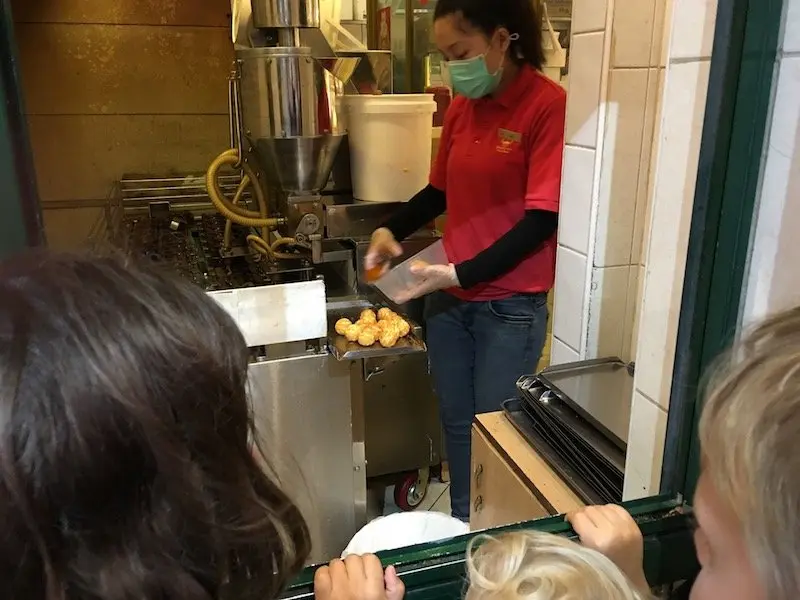 The Emperor Puffs machine in action
Emperors Cream Puffs Chinatown Sydney
Egg Puff, Custard Puff or Cream Puff?
While the consensus among the team at Roam the Gnome is that we'd call them Chinatown Custard Puffs, it seems the preferred name is Cream Puff.
But people also search for:
Custard Puffs Chinatown Sydney
Custard Balls Chinatown
Chinese Cream puffs
Chinese Custard Puffs
I definitely wouldn't call the custard inside a 'cream' but there you go.
Join the queue for these Chinatown cream puffs – it moves quickly.
---
BOOK NOW: Take your kids to Luna Park with an UNLIMITED RIDES PASS!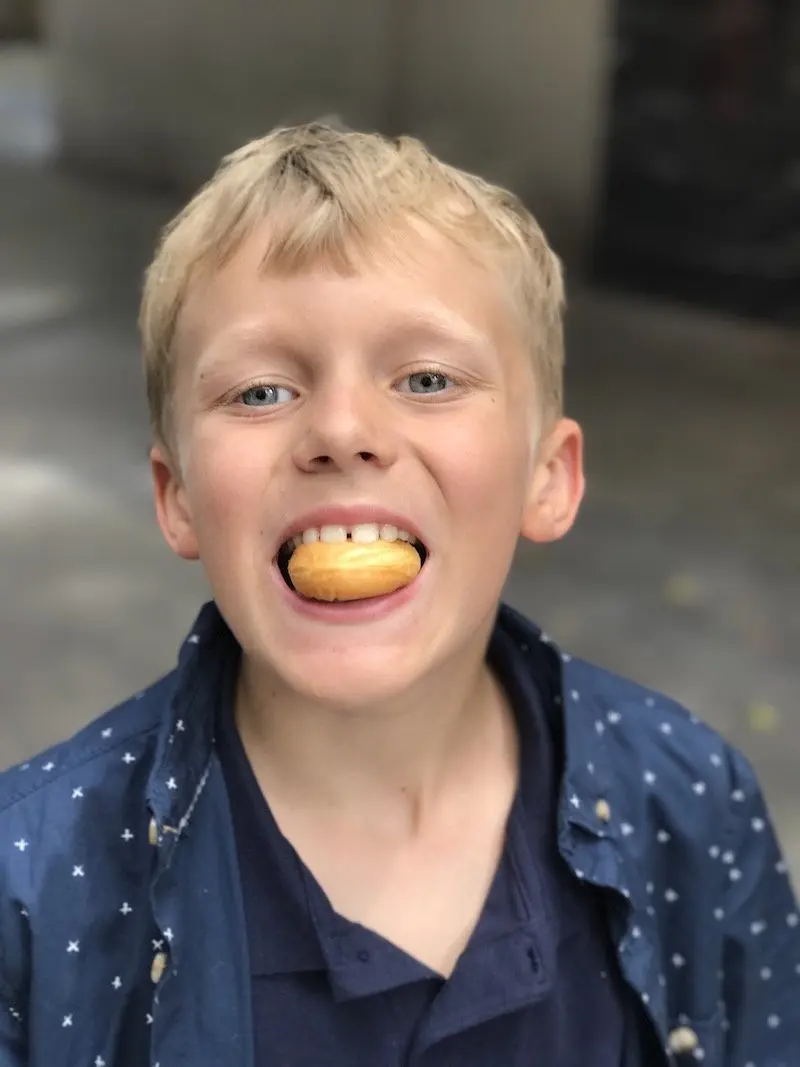 A mouth full!
THE INSIDE SCOOP: Emperor's Garden Sydney Cakes and Bakery
Correct at time of publication on Roam the Gnome. Please check with venue for updates. We apologise in advance if there have been any changes we are unaware of. All prices in AUD dollars, unless otherwise stated
Address: Emperor Puffs Haymarket can be found at Emperor's Garden Bakery, 75 Dixon St, Haymarket. It's next to the popular Emperors Garden restaurant.
Telephone: (02) 9281 5989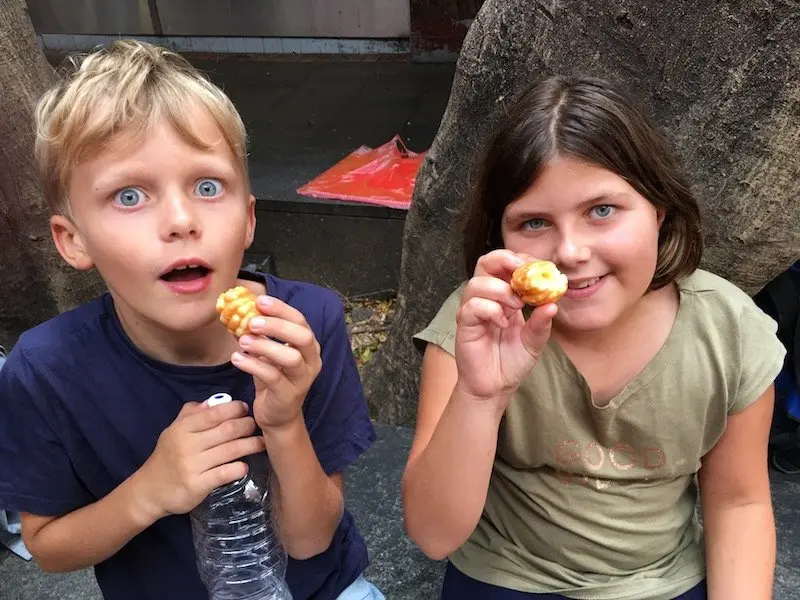 Emperor Puffs Sydney Hours
Looking for the Emperor Puffs Chinatown opening hours?
Opening hours: 12pm lunchtime, until late.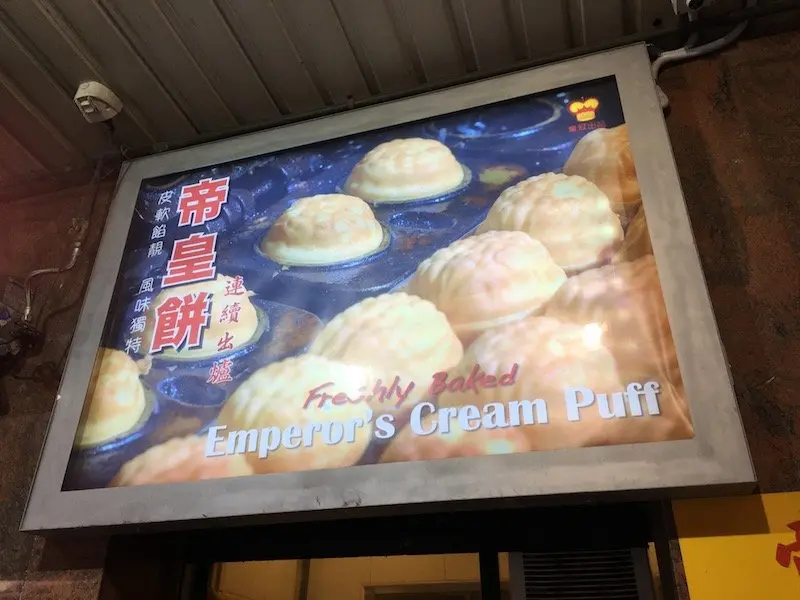 Emperors Puffs Haymarket
This is the current price of the Chinatown Puff at Emperors Garden Sydney.
1 Emperor's Cream Puff for 35c.
3 Emperors Puffs for $1
18 Emperors Cream Puffs for $5
NB: Please let us know if you find the price of these Chinatown puffs has changed. Email: [email protected]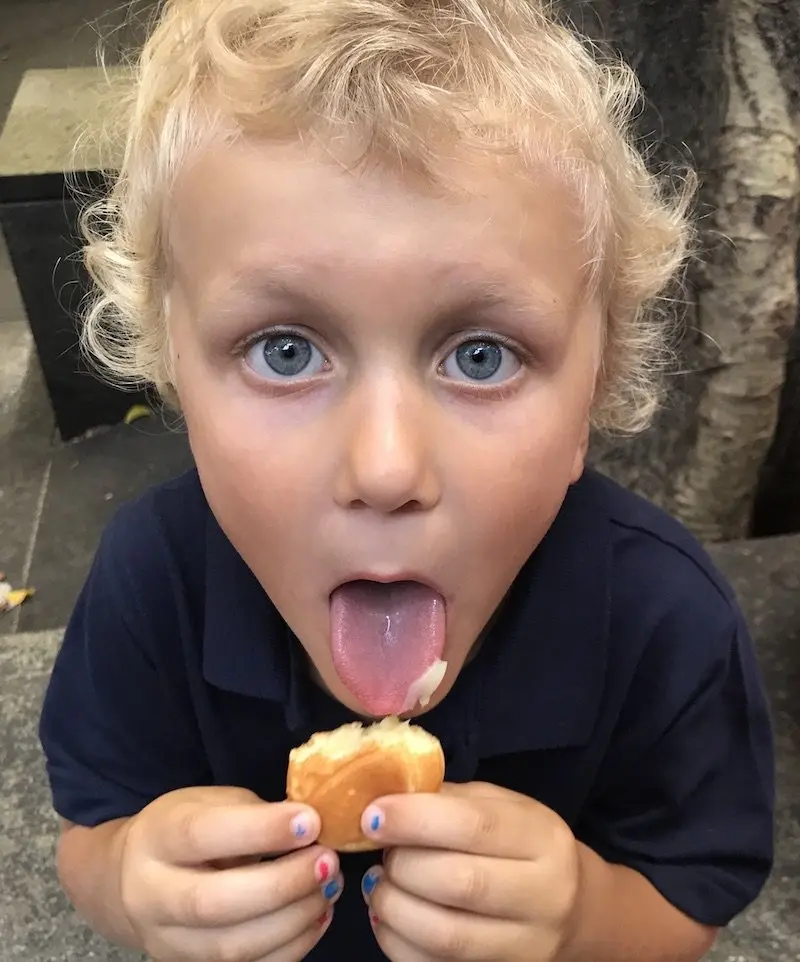 How to get to Chinatown in Sydney
First, find your way to Chinatown Sydney.
Next, specific instructions for how to find Emperors Garden from Chinatown are below.
By Train:
Take the train to Central railway station, then walk 15 minutes downhill to Chinatown, or board the light rail service from Central to Haymarket, just outside Chinatown.
By Bus:
Take the Sydney Explorer bus to Chinatown. Disembark at stop number 17.
By Car: Click here to enter your current destination and get directions to Chinatown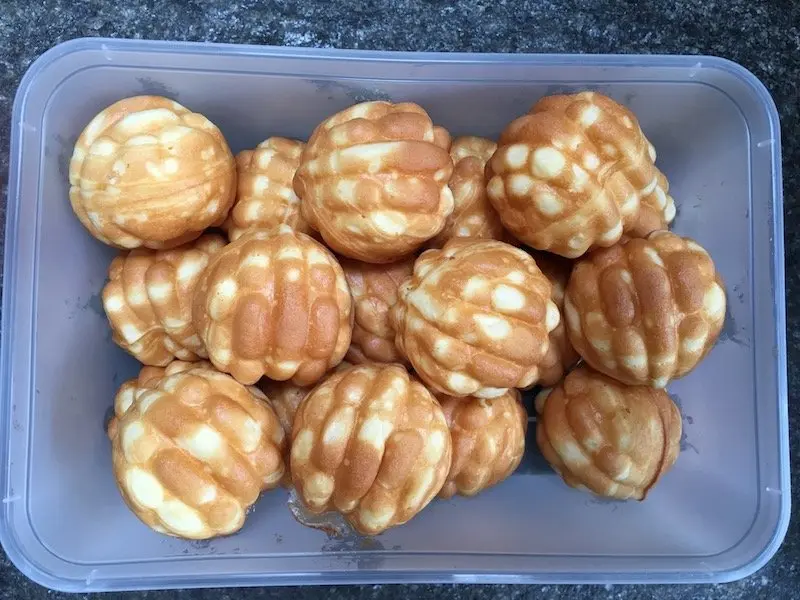 Cream Puffs Chinatown Parking
There's some paid street parking in the Haymarket area if you are lucky enough to find a spot.
Find secure parking at one of the parking stations around Chinatown and near Paddy's market. Try Market City in Sydney here.
Hot tip: Book the parking garages in advance to score a discount. You can also enter after peak hour to save money.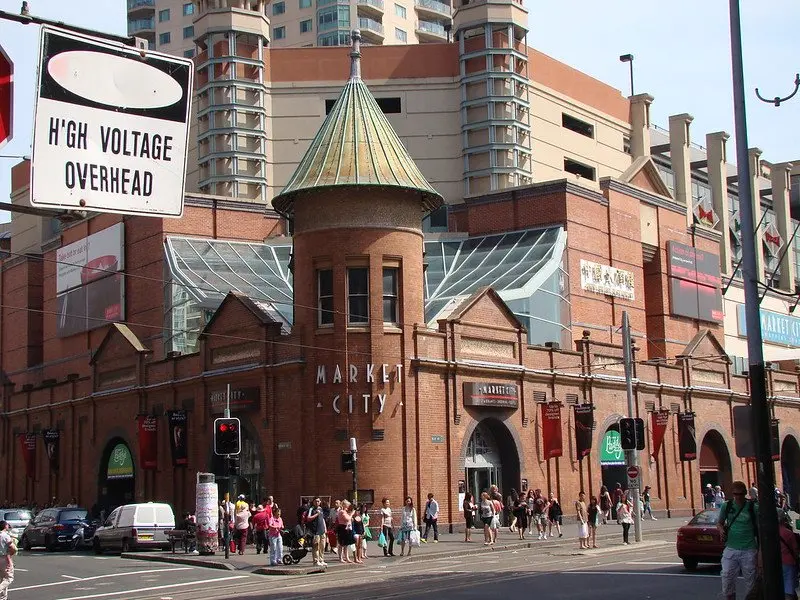 Image credit: Brian Giesen via Flickr CC BY-2.0
How to get to Emperors Garden Sydney from Market City
It's a two minute walk from Paddy's market at Haymarket to Emperors Garden.
From the main entrance of Paddy's market, walk along the pathway to the pedestrian crossing at Thomas street.
Cross the road, then turn left onto Hay Street. Walk 70 metres along Hay street, then turn right into Dixon Street.
The shop is on your left, about 50 metres along.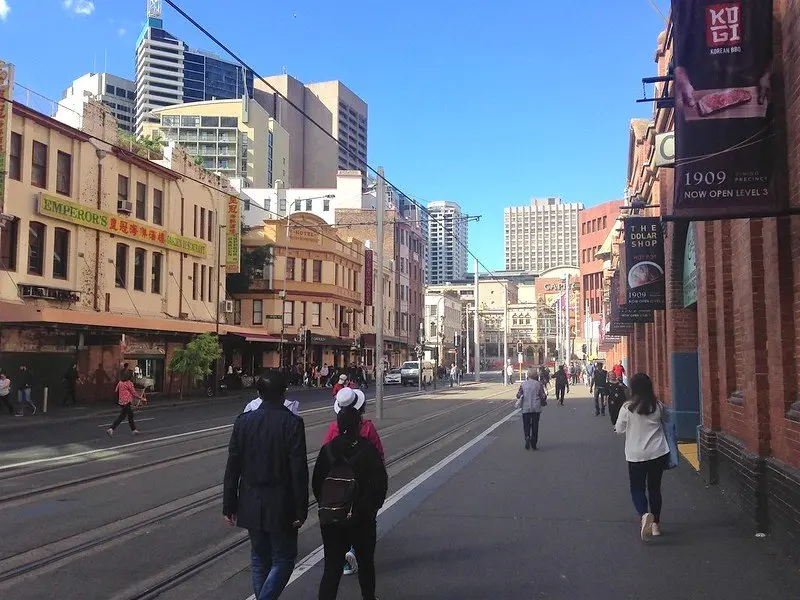 Image credit: Philip Mallis via Flickr CC BY-2.0
How to get to Emperors Garden from Darling Harbour
How far is Chinatown from Darling Harbour? It's 1km between Chinatown and Darling Harbour. It's an easy walk.
From Darling Harbour playground, walk towards the Chinese Garden of Friendship.
Turn left after the gardens onto Darling Drive.
Walk until you hit Pier Street/Harbour street intersection.
Turn right and walk along Harbour street.
Follow it around the corner onto Hay street.
Turn left into Dixon street.
The cream puffs Chinatown shop is on the left, 50 metres along.
Emperor's Garden Map
MORE Things to Do in Chinatown Sydney
Planning a visit to buy Chinatown Sydney custard puffs?
Make a day of it with these top 5 things to do after your Emporer Puffs treat.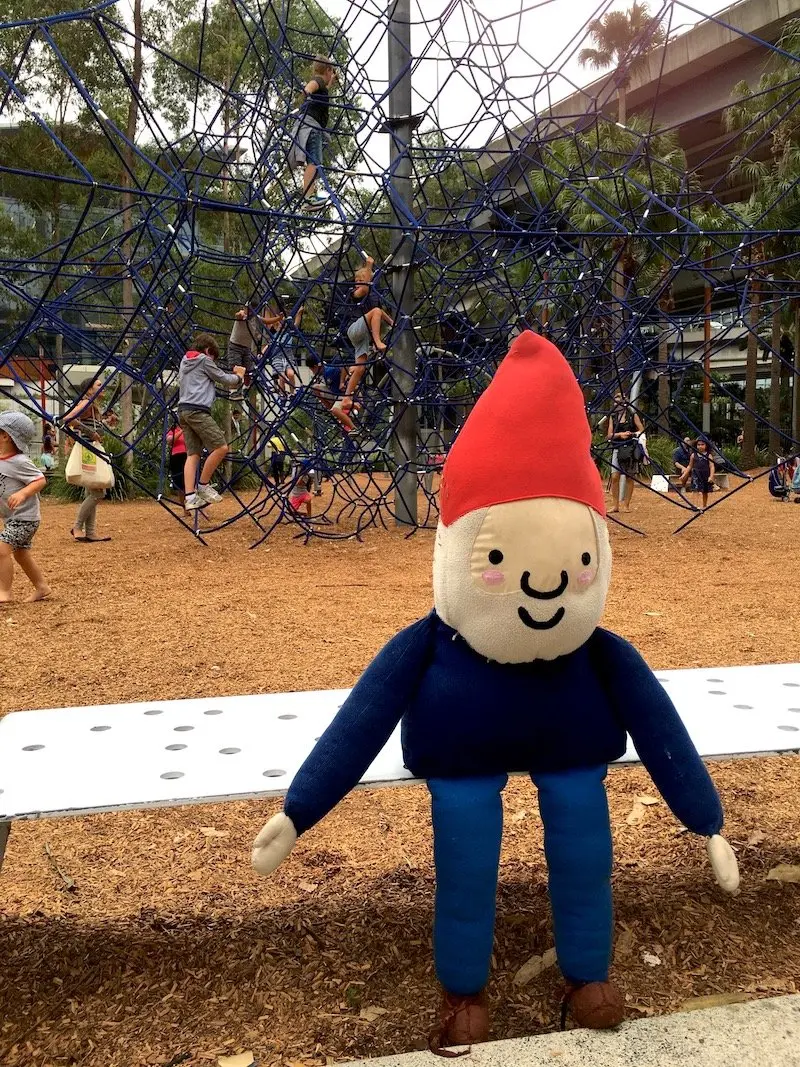 No.1: Play at the Darling Harbour playground
Grab a tub of Emporor puffs and wander over to The Children's Playground at Darling Quarter called Tumbalong Park Playground (pictured above)
This playground at Tumbalong Park in Darling Harbour is the spot for HOURS of fun and water play.
Bring towels, and a change of clothes for the kids.
The water playground is super fun, with:
moats, and
channels, and
dams to direct the flow of water.
Hot tip: Go early.
This Sydney playground gets VERY VERY busy!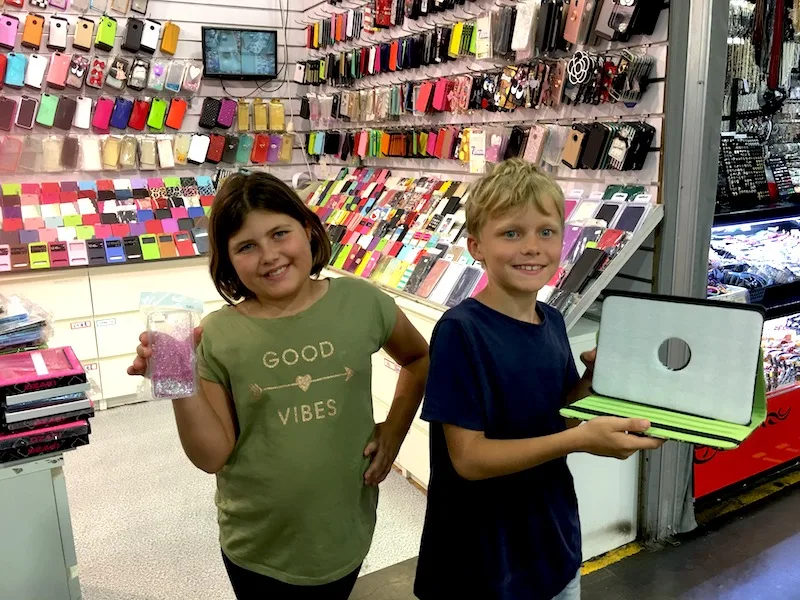 No.2: Paddys Markets at Market City
Visit Paddy's Markets at Chinatown.
The kids love the dress ups and seeing all the new onesies designs, and choosing a fresh ipad cover from one of the many phone stalls.
Look out for the wig shops – they are rib-tickling fun for the whole family!
Want to know where to eat in Sydney with kids?
There's a fabulous food court in Market City upstairs.
It's great for a budget lunch in Sydney before stuffing yourself with Emporers puffs .
Check opening hours of Paddy's Markets here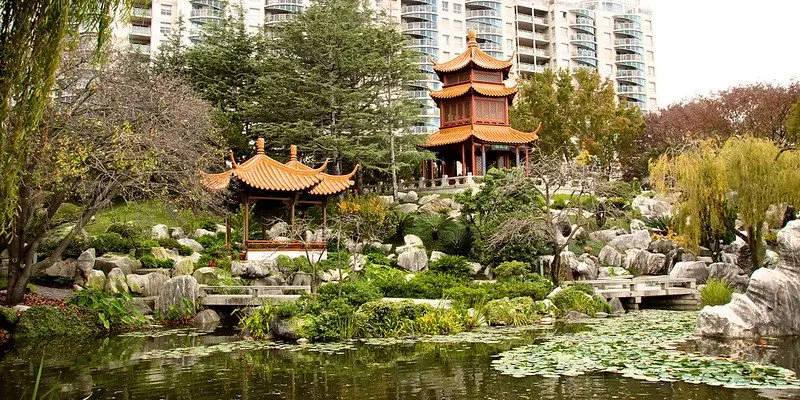 Image credit: Wyncliffe via Flickr CC BY-1.0
No.3: Visit the Teahouse at the Chinese Garden of Friendship
Visit the Teahouse at the Chinese Garden of Friendship at Pier Street in Darling Harbour to see the Walled Chinese garden featuring:
pavilions
exotic plants
ponds &
waterfalls.
The Garden was designed in 1986 by landscape architects and gardeners from Sydney's sister city, Guangzhou.
The design was founded on the Taoist principles of 'Yin-Yang' and 'Wu-Xing', making the park an unexpected quiet oasis in the middle of Sydney city for a bit of post-playground solitude and serenity.
According to Wikipedia, Yin Yang is:
"a concept of dualism, describing how seemingly opposite or contrary forces may actually be complementary, interconnected, and interdependent in the natural world, and how they may give rise to each other as they interrelate to one another."
In simple terms, it means harmonising polar opposites and finding the balance between things such as light and dark, fire and water, and expanding and contracting.
Wu Xing is the harmonious combination of the five elements:
wood
fire
earth
metal, and
water
This Sydney park is easily accessible by:
train (a 10 minute walk from Central and Town Hall stations)
ferry
bus
light rail
Or you can park your car securely within Darling Harbour itself.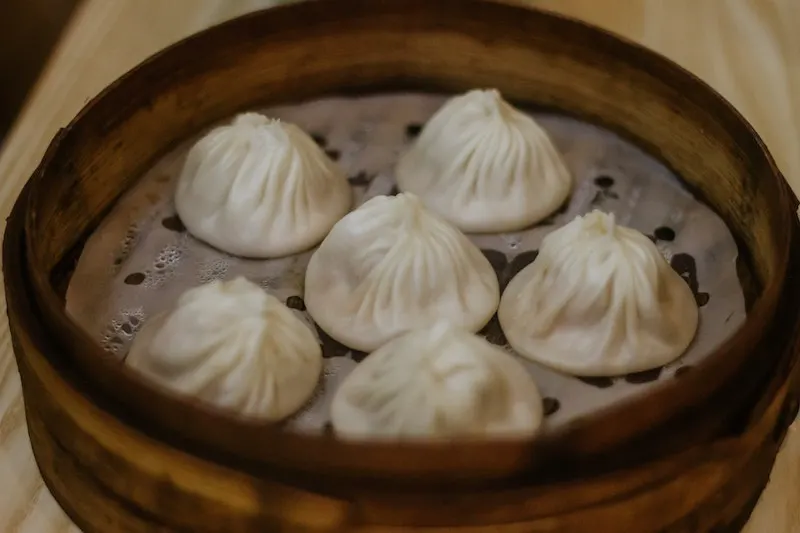 Image credit: Mackenzie Ryder via Pexels
No.4: Yum Cha in Sydney
Eat the best Yum Cha in Sydney at Marigold Citymark
The Marigold Restaurant has been delighting Sydney-based foodies and visitors with Cantonese cuisine for 39 YEARS!
Find over 100 varieties of dim sums, including these popular ones:
Prawn dumplings
Pork dim sum
garlic chive and prawn dumpling
spinach and prawn dumpling
snow pea leaf and prawn dumpling
steamed barbecue pork bun
baked barbecue pork bun
vegetarian or chicken spring roll
deep fried prawn toast
sesame prawn rolls
pork sparerib with black bean
chicken feet (yes!) with garlic and chilli
deep fried squid with spicy salt
poached seasonal green in oyster sauce
stir fried noodle in superior soy sauce
honey glazed barbecued pork
chinese roast duck
Don't forget these sweet treats too:
flaky egg tart
mango pancake
(Book before you go. It's popular)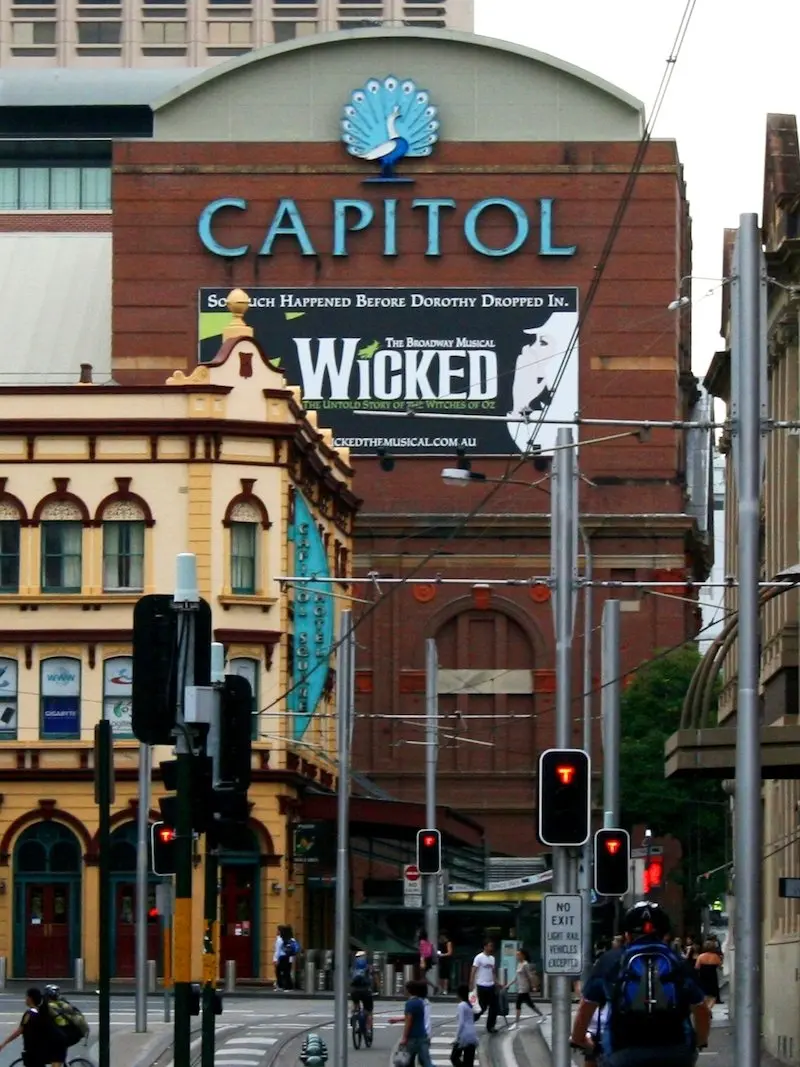 Image credit: Anastasia Kotycheva via Wikipedia CC BY-1.0
No.5: Book a Matinee Performance at the Capitol Theatre
Sydney's historic Capitol Theatre plays host to:
world class musicals
ballet, and
opera​.
Catch a matinee performance of the latest musical at the Capitol Theatre.
(Hot tip: Look out for the showing of CINDERELLA!)
This theatre is one of Sydney's most elegant buildings, having been designed by the council architect, George McRae who also designed the QVB building.
It's definitely one of our favourite historical buildings in Sydney town and if you are in town, you definitely need to see the beauty inside.
This heritage listed theatre was built in 1892 and completed in 1928.
It began life as the New Belmore Markets.
But in 1916, the building was converted to a hippodrome for the Wirth Bros circus.
It even had a specially designed concrete water tank for performances by seals and polar bears!
Yes.
In Sydney city!
Fun fact: This tank still exists but is covered by the new floor.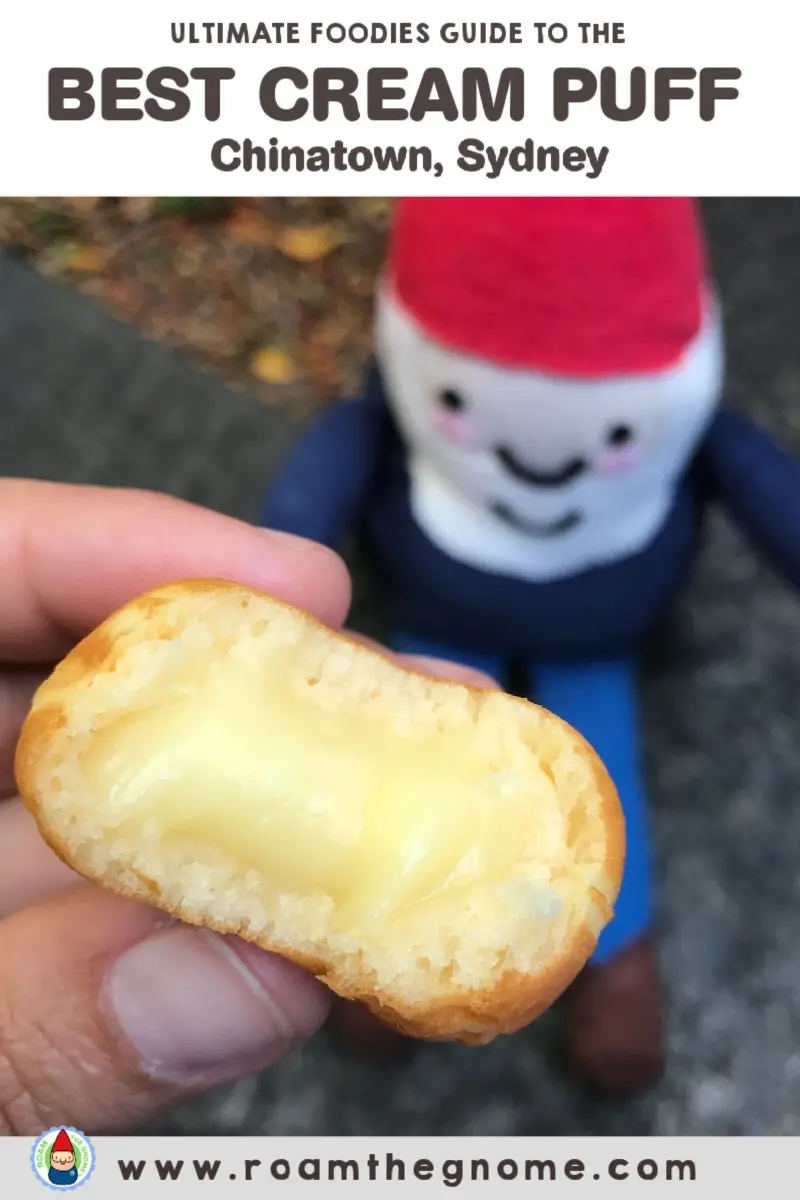 Toadstool Rating – Emperors Cream Puff Sydney
Sadly, the Emperor Puffs recipe is a well guarded secret so you'll have to make the trek to eat them hot off the skillet.

Looking for More Things to Do in Sydney This Weekend?
Click the blue links for more Sydney city attractions