INSIDE: Everything you need to know about the best trampoline games for kids
Need some quick and fun trampoline games to shift the energy of sibling rivalry or give them something to do?
Here's a big list including:
unique fun games on a trampoline with friends and family
fun games to play on a trampoline with 2 players
fun games to play on the trampoline by yourself
Try these top 44 fun games to play on trampoline.
We've also listed a few games for trampoline that you can buy in store or online for extra fun activities to do on a trampoline!
Take a look below for details.
Disclosure: This article contains affiliate links. If you make a purchase after clicking on one of these links, we may receive a small commission at NO extra cost to you.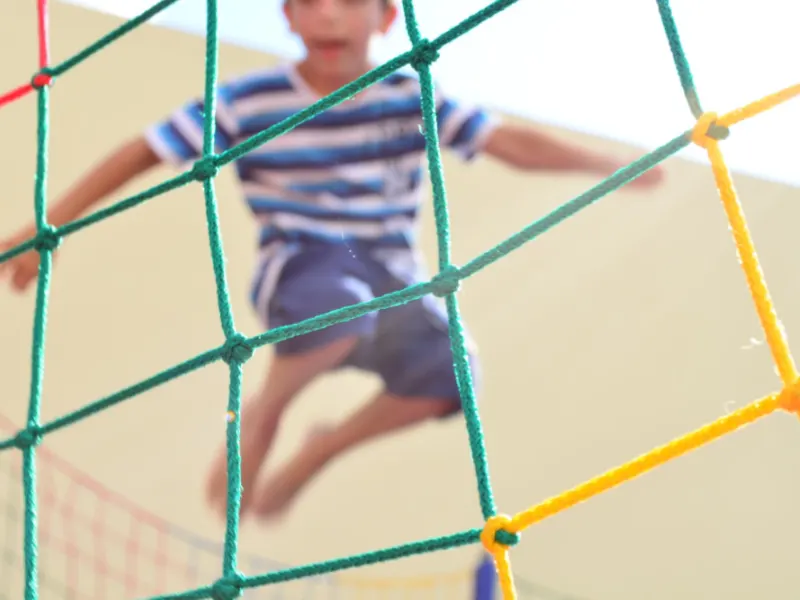 THE INSIDE SCOOP: 44+ BEST FUN TRAMPOLINE GAMES FOR KIDS
Correct at time of publication on Roam the Gnome. We apologise in advance if there have been any changes we are unaware of. All prices in US dollars, unless otherwise stated. Play these trampoline games for kids at your own risk and consider the risks before you commence. Check with your local health practitioner if necessary. All care but no responsibility taken.
Before we start, be sure to bookmark this post too: 23 Best Arty Farty Fun Things To Do on a Trampoline.
You won't regret it.
(Hint: There's info on how to host a trampoline foam party inside, as well as trampoline party tips, trampoline water games and fun trampoline toys.)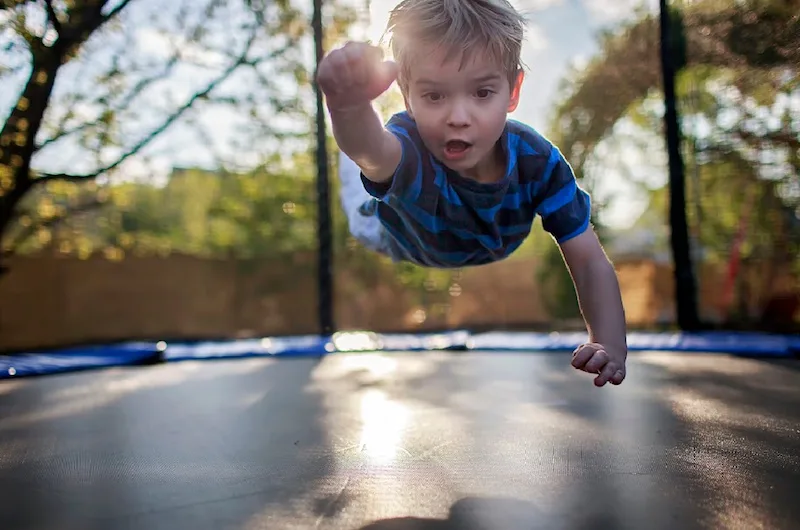 No.1: Trampoline Ninja Games
Here's a few games on trampoline, inspired by Ninja Warrior obstacle courses.
You can challenge friends to a version of a Ninja Warrior Course, or It's a Knockout team games, by adding the extra challenge of moving on a bouncy trampoline mat to some traditional children's games.
Gather some of these things first:
sack race sacks or hop bags
jump ropes
tennis balls
laundry basket or big ice cream container
chalk
beach balls
RELATED: Read our review on VULY trampolines to see why we love them!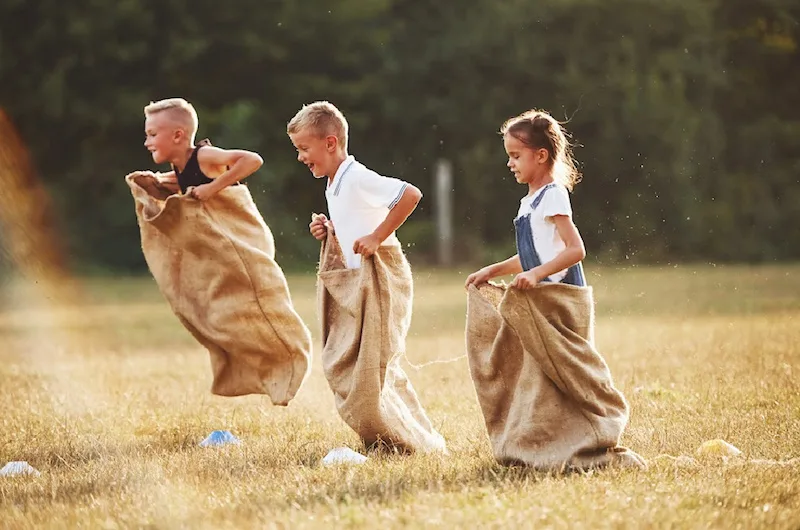 Unique games to play on the trampoline
These are fun trampoline games for two players or a group.
Challenge one another to:
sack races around the edge of the trampoline
sitting down to play mini basketball by throwing tennis balls into a container in the middle of the mat (extra challenge: do it blindfolded)
commando crawl races around the trampoline
skipping rope competitions
balancing competitions following a chalk line track
hopping races back and forth
keep a beach ball in the air without letting it touch the ground
draw circles on the mat and get from one side of the mat to the other, putting one foot in each circle as you go
challenge one another who can jump the highest
trampoline long jump challenges or superman leaps – draw the start line on the mat with chalk
target practice – draw some X marks the spot targets on the net enclosure, and a line on the mat to mark the spot to shoot from
These are very fun games to play on the trampoline.
RELATED: 96 Best Trampoline Activities for Crazy Fun People!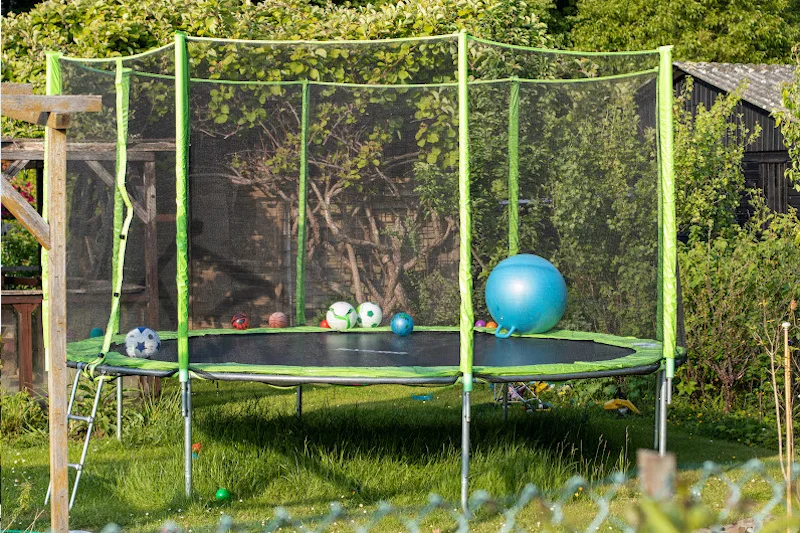 Best Trampoline Games with balls
Read our guide to Top 11 Best Trampolines Games with Balls to Play with all ages!
The guide above includes instructions for:
soccer trampoline
trampoline paddle ball
how to play a trampoline basketball game
volleyball trampoline, the poison ball trampoline game, how to play trampoline dodge ball, bouncing air catch trampoline game instructions, and more cool trampoline games for kids to buy.
RELATED: The Best Trampoline for Adults 2021 – Comparison Buying Guide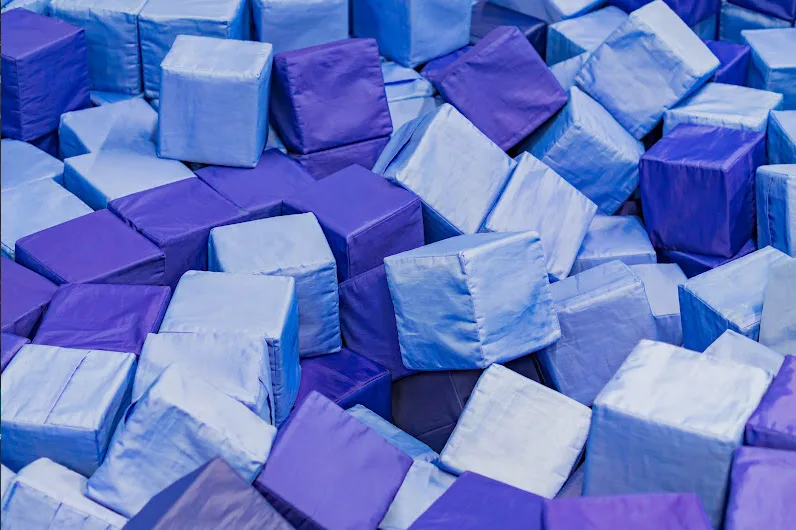 No.2: Trampoline Obstacle Course
These ideas are inspired by the trampoline park games & obstacles you might find in your local X-park at Bounce, Sky Zone indoor trampoline park, Flip Out, Springloaded parkour zone, Gravity, Altitude or Jump station.
Like their indoor trampoline games, you can fill the trampoline with obstacles and things to climb over and set up an obstacle challenge on the trampoline.
To make an obstacle course trampoline, gather:
pillows and cushions to make mountains to climb over
giant bean bags to dodge
kids play tunnel tent complete with ball pit balls to crawl through
long ropes you can lay out in whirly swirly patterns to balance on
witches hats or small plastic toy cones to weave around
giant foam cubes to get in the way
hula hoops to lay on the ground and hop through or climb through
American Ninja Warrior family agility set with tunnel, high jump/adjustable hurdle and a jump through hoop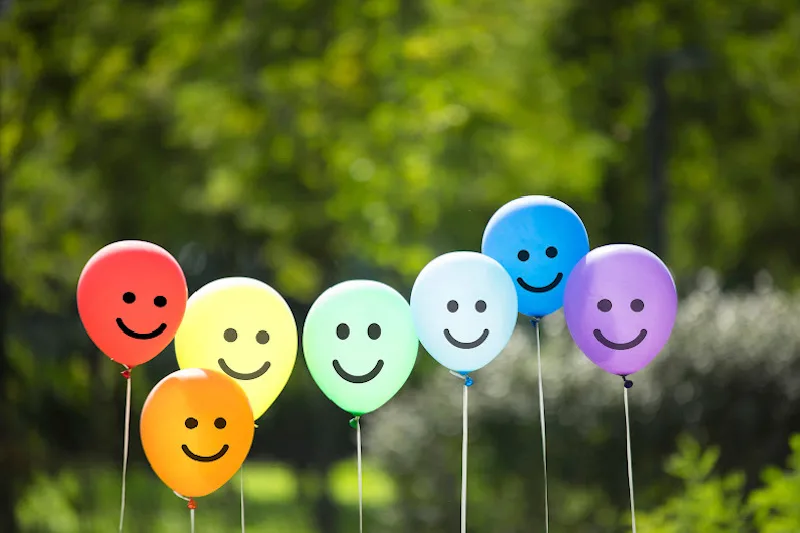 Obstacle course challenges
For a extra bit of fun, you could always write some challenges such as:
run back and forth three times
run around the trampoline twice, or
jump from the opening to the other side with both feet
Blow up a whole bunch of balloons, and put some challenge notes into just a few of them.
The kids have to pop the balloons to find the challenges for this trampoline and obstacle course.
RELATED: MORE of the Best Games to Play on a Trampoline by Yourself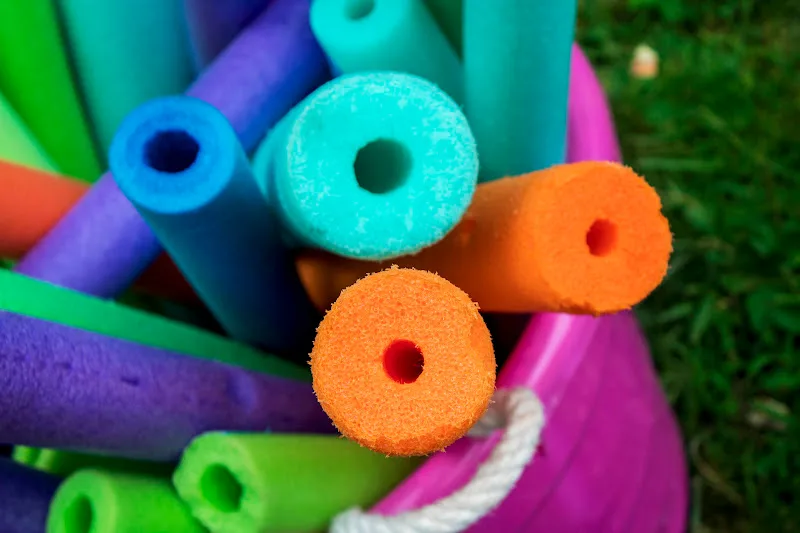 BEST TRAMPOLINE GAMES FOR 2 PEOPLE
Check out this list of two person trampoline games.
No.3: Trampoline Pool Noodles Battle
Looking for trampoline games for two players?
Why not organise a gladiator battle on the trampoline using pool noodles as your sword?
This is the best of the fun trampoline games for 2 players (aka. siblings) who won't leave one another alone.
This is one of the best games for the trampoline when your kids are driving you crazy and you need a quick diversion.
Battle up.
No.4: Trampoline Toss game
Another of the 2 player trampoline games is this triple toss game on a trampoline.
Simply hang up this trampoline accessory for an instant bean bag throwing challenge.
The person who lands the most beanbags with the highest score wins.
RELATED: Round Up of the Best Trampoline Brands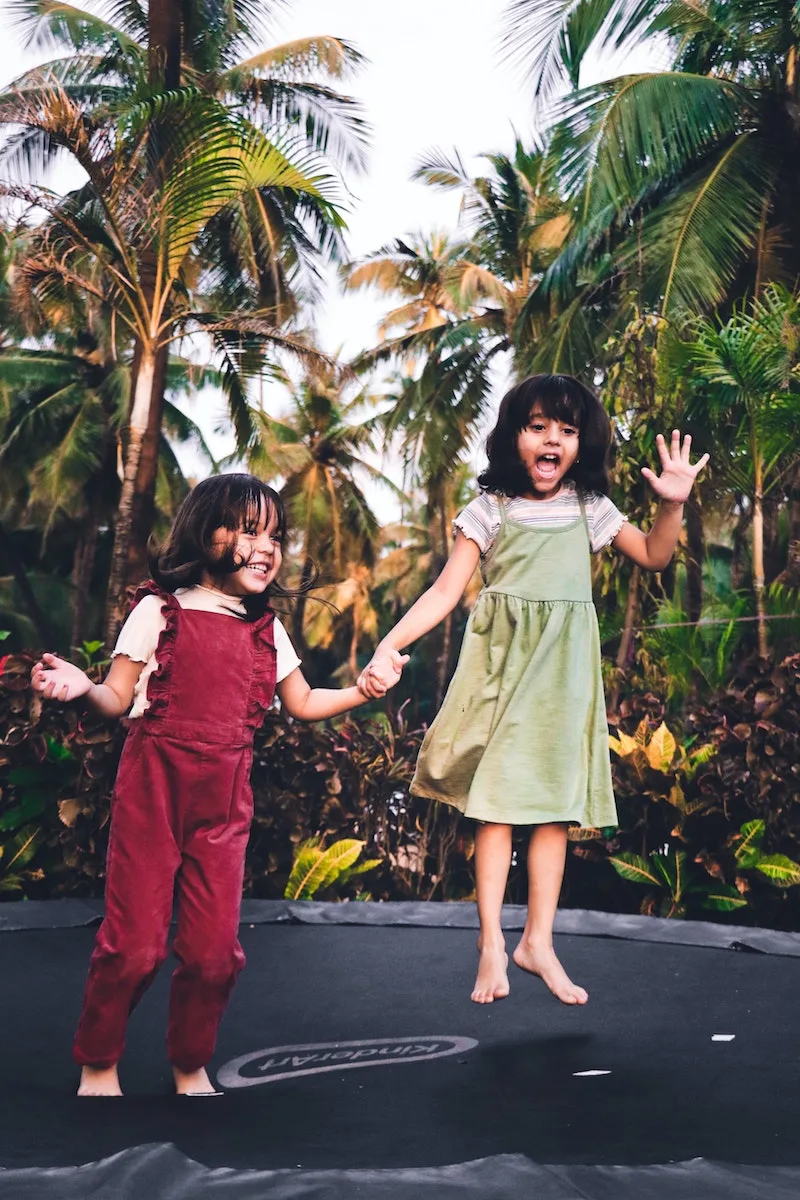 Image credit: Archit Rege via Pexels
No.5: Best Gymnastics Trampoline Games
Gymnastics style acrobatics are fun games to play on a trampoline.
Trampoline gymnastics games are easy things to do on a trampoline with 2 people so you don't run out of room.
Try these common trampoline game ideas focusing on acrobatic gymnastics, freestyle gymnastics and cheerleader jumps:
tuck jumps
Straight jumps
pike jumps
straddle jumps
half or full twists
seat drops
front hurdler
side hurdler jumps
spread eagle star jumps
toe touches
double hook jumps
herkey jumps
tumbling
You could also take it next level and try synchronised trampoline tricks with your friends!
No.6: Play Trampoline Dodgeball
Play a modified game of dodgeball on the trampoline with a friend, using a commercially made game toy.
This set has a bullseye target on the vests and four sticky balls with velcro sides so they stick to the vest when thrown.
It includes:
set of two vests
set of four velcro balls
The trick is to make your balls stick to your target faster than your opponent can target you!
Making it one of the fastest games to play on the trampoline with 2
RELATED: Guide to the Best Trampoline for Kids 2021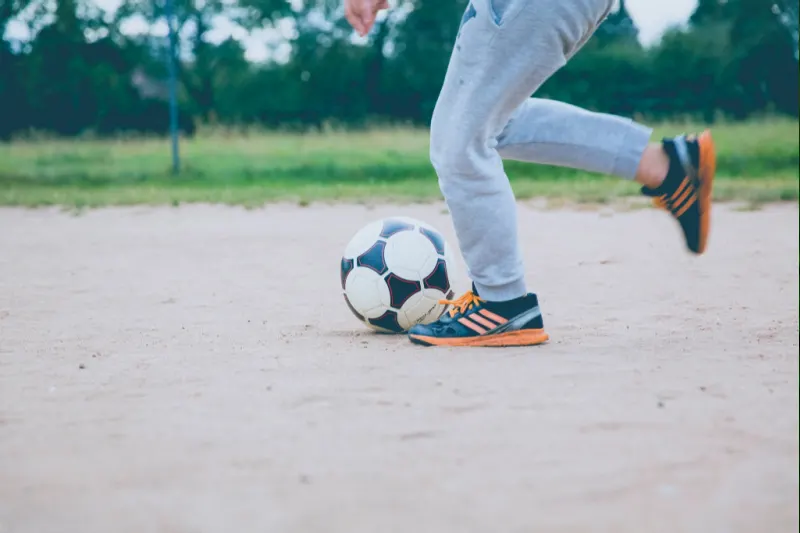 No.7: Best Simon Says commands
Everyone knows this game, and it's fun with two as you can take turns giving instructions.
Simon Says instructions are simple.
One person is Simon.
The other player or players must do what Simon says.
Simon starts by making action requests that the players must do.
What are some good Simon Says questions?
Try these:
Simon says pretend to kick a ball
Simon says fall over like you've just been tripped
Simon says walk like a Egyptian
Simon says climb a mountain
Simon says run around the edge of the trampoline
Simon says rub your tummy and pat your head at the same time as jumping
Simon says climb a ladder
Simon says do the chicken dance while jumping
Simon says hop like a frog
Simon says do star jumps
What age group is Simon Says for?
3 years old, right up to about 9 or 10.
FUN TRAMPOLINE GAMES FOR 3 PEOPLE
No.8: Instructions for Piggy in the Middle Trampoline Game
This is one of the best trampoline games for three players.
Piggy in the middle game instructions
To start the game, one person needs to stand in the middle of the trampoline, as the 'Piggy'
The other two players stand on either side.
The two on the outside start to throw the ball to one another, over the head of the "Piggy"
The Piggy's job is to try and bounce to catch the ball before it goes over their head.
The two players who are throwing and catching the ball may move around the trampoline inside the net during play, and try to make sure their ball evades capture, but the Piggy must remain in between the two players at all times.
When Piggy catches the ball, she or he swaps places with the person who last held the ball (the new Piggy) and the game begins again.
Hot tip: Use a blow up ball or a soft soccer ball.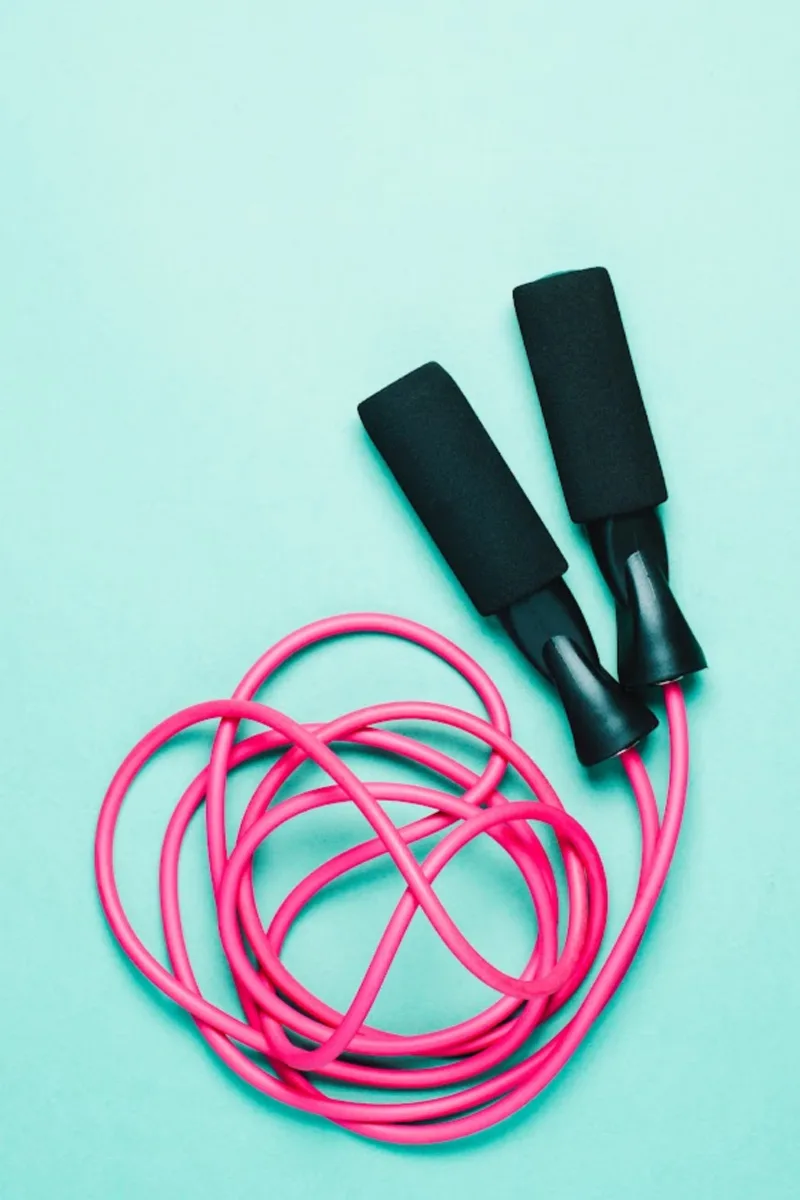 No.9: Skipping Rope Games on the Trampoline
Both of these are trampoline games for three people or more.
You can either do one, or both:
No.1: Wriggle Snake Jump Rope Game
How do you play a slithering snake on a trampoline?
Two players take hold of an end of the skipping rope each
They crouch down and wriggle the skipping rope back and forth on the trampoline mat
Have the rest of the players line up in a row
One by one, they now need to jump over the skipping rope from one side to the other without touching the rope
If they make it safely, rejoin the queue
If they touch the rope, they are out and need to sit down
The winner is the last player standing
No.2: Best Skipping Games on the trampoline
Older kids from 5 or 6 years old love skipping games, especially when there's a challenge involved or a chance to beat their friends.
These are a few easy skipping games for kids to start:
Calling in, Calling out
Calling in, calling out,
_________ runs in when I run out!
Cookies, Candies in a Dish
Cookies, candy in the dish;
How many pieces do you wish?
1, 2, 3, 4, . . . . .
Chocolate Cake
My grandma baked me a chocolate cake.
How many pieces did I take?
1,2,3,4 …
Teddy Bear skipping game
Teddy bear, teddy bear, turn around
Teddy bear, teddy bear, touch the ground
Teddy bear, teddy bear, show your shoe
Teddy bear, teddy bear, that will do.
Teddy bear, teddy bear, jump up and down
Teddy bear, teddy bear, now sit down.
Find a couple of these easy skipping rhymes, plus LOTS LOTS more here.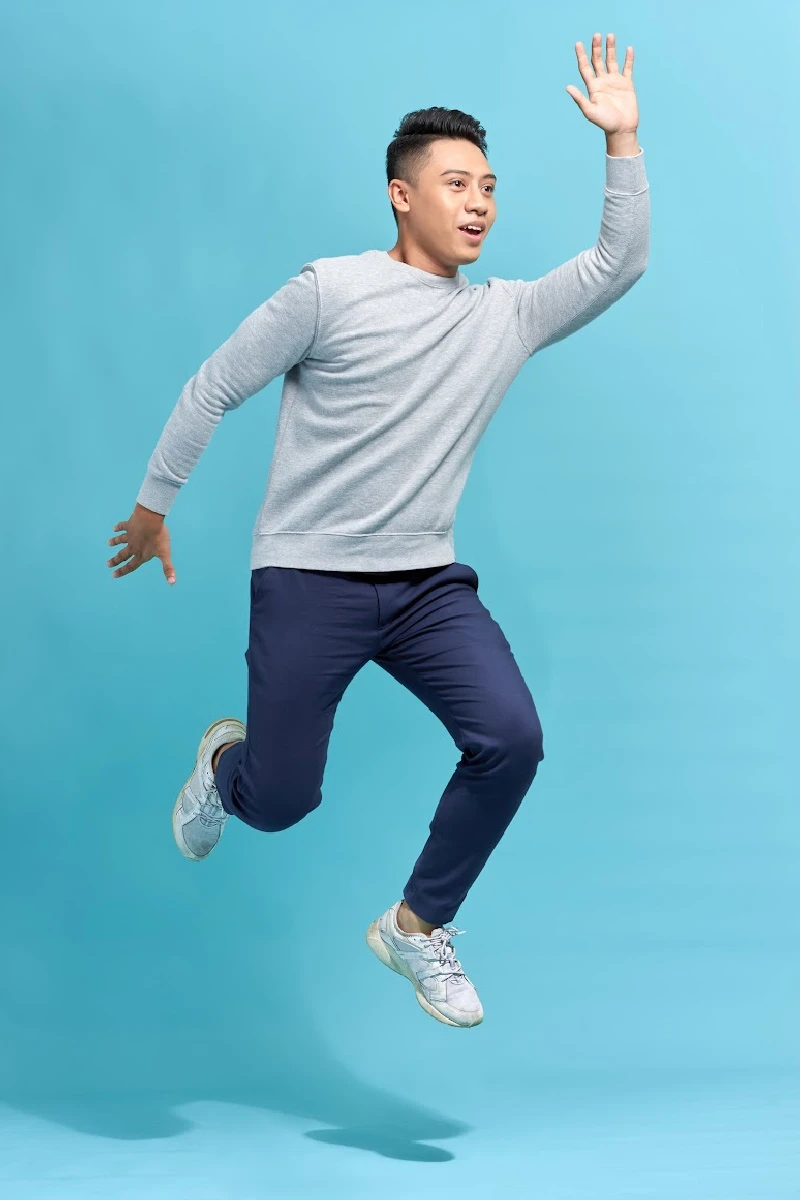 No.10: How to play Air Trampoline Basketball
Looking for more games to play on a trampoline with 3 players?
This is another of the fun games to play in the trampoline – basketball trampoline.
You will need some kind of basketball hoop for the trampoline but luckily there are universal basketball hoops for the trampoline that you can buy on Amazon or at any good sports store.
Once you have one, your trampoline jumping game transforms basketball into a super dooper fun double bouncing adventure and challenge!
Horse Trampoline Game
One of the most fun basketball trampoline challenges is the game of HORSE.
This game invites players to take turns to invent new shots, and challenge your fellow player to copy you.
The first person in the pair shows the example, then the second person has a turn.
If they copy it, they are safe.
If they miss, they are given one of the letters of the word HORSE.
5 missed shots means the player has received all the letters in the word HORSE and is out.
The winner is the person who is the last person standing.
How do you play horse on a trampoline?
Find the full instructions for H.O.R.S.E here.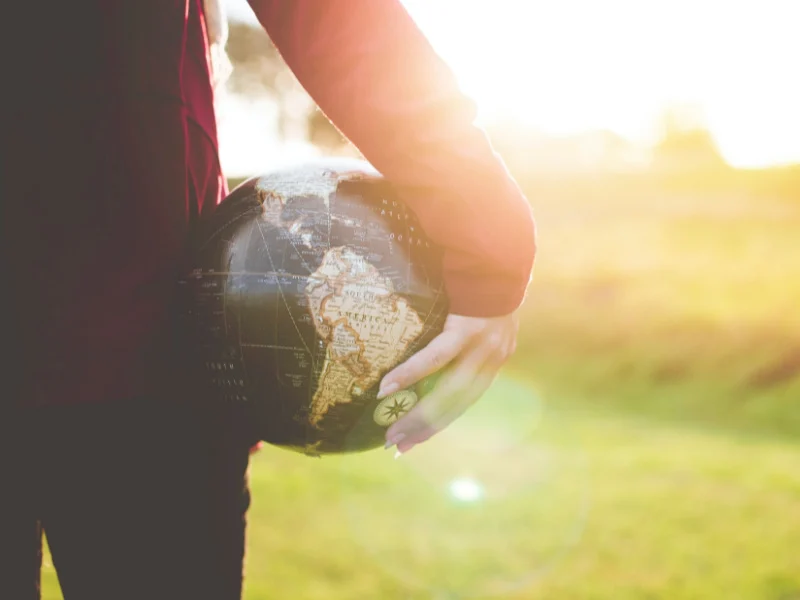 No.11: How to play basketball Around The World
If you have older kids, show them how to play a game of Around The World in basketball.
This game involves making a shot or dunk from all the X marks the spots locations "around the world" on your trampoline.
Get the detailed instructions for Around the World here (including pictures and video tutorials for those who are visual learners)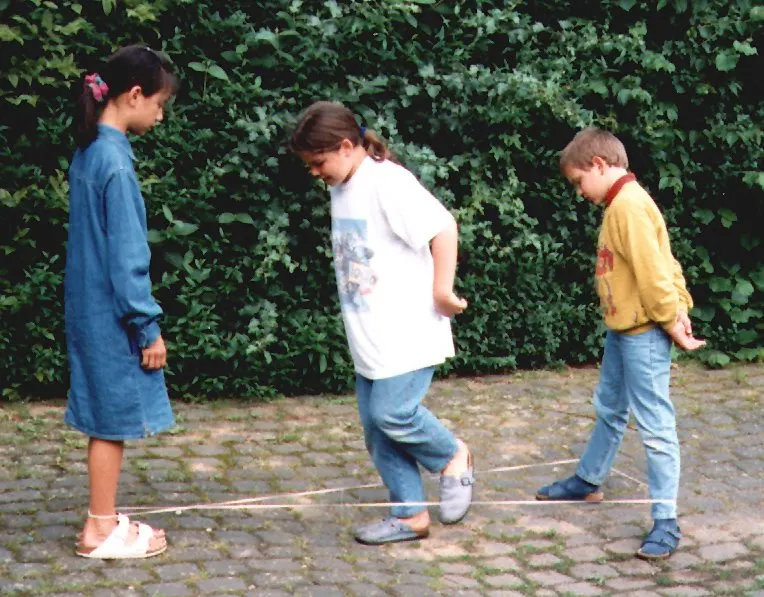 No.12: How do you play Elastics Jump Rope?
This is a trampoline games for 3 players or more, also called Chinese jump rope or French skipping.
You'll need a long piece of elastic, tied in a loop.
Two people put their feet inside the loop and step back so they create a taut rectangle outline with the elastic.
How do you play the game Elastics?
The third person (and every other player after that) chants an elastics jingle, in time to a specific sequence of hops, scissor steps, and jumps.
After each successful round, the elastic holders lift the elastic upwards, making it more difficult for the player to complete the sequence correctly.
Find an awesome elastics game instructions with diagrams of how to move your feet for elastics here.
(It's a PDF printable!)
Popular Elastics Game rhymes
A common elastics rhyme is the familiar:
England, Ireland, Scotland, Wales.
Inside, outside, inside, ON.
Or:
England, Ireland, Scotland, Wales.
Inside, outside, puppy dog tails.
Or:
Jingle, Jangle, Silver Bangle
Inside, outside, inside, ON
Or:
Charlie Chaplin sat on a pin
How many inches did it go in?
One, two, three, four.
The traditional elastics game has been around for years and years, but there's nothing stopping you making your own version and rhymes too.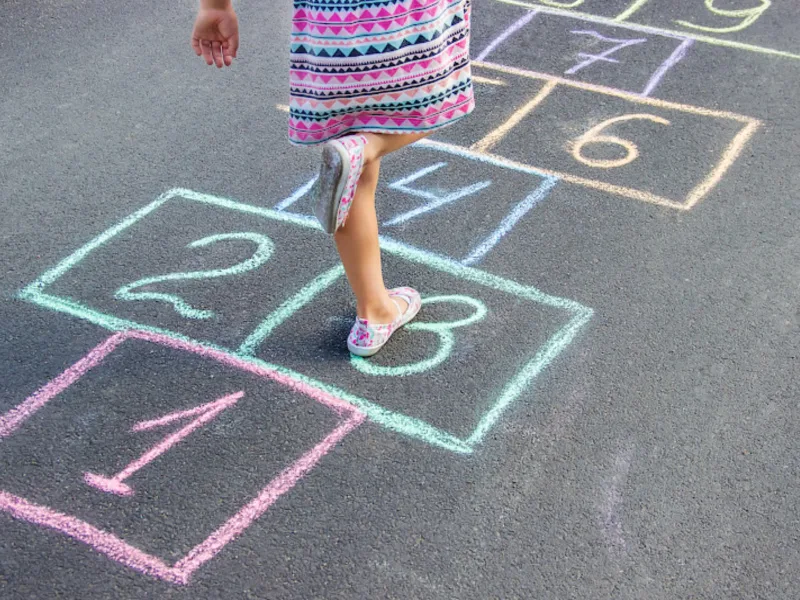 No.13: Trampoline Hopscotch
Another one of the best trampoline games for three people or more is hopscotch on the trampoline.
All you need for this one is a piece of chalk, and a small flat stone or counter.
Stand behind the line, and throw the counter.
Then hop on one foot or jump with two, starting from No.1, counting all the way up, skipping only the square that has your counter.
Flip around at the top, and hop or jump your way back to finish.
Then it's the next person's turn.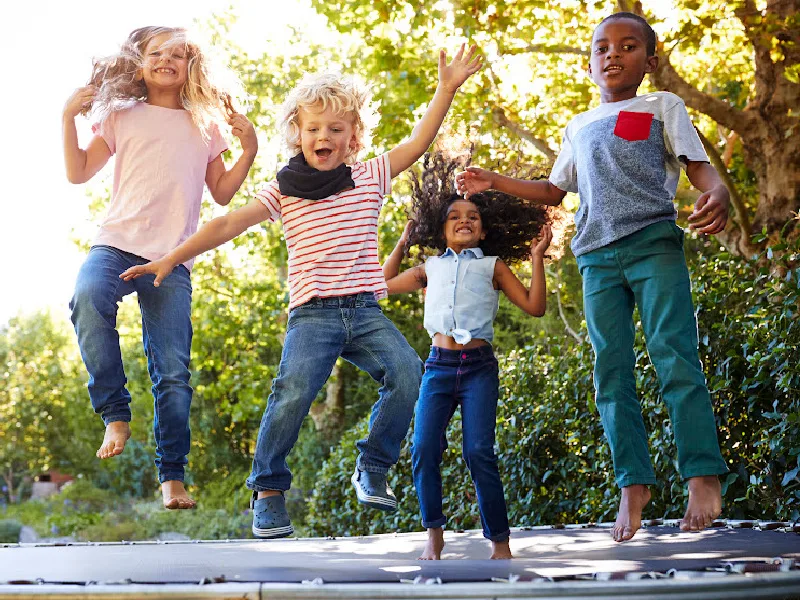 BEST TRAMPOLINE GAMES FOR 4 PEOPLE OR MORE
Looking for fun trampoline games for 4 players?
Try these cool things to do on a trampoline with friends.
No.14: Trampoline Memory Game
Go around the circle of players.
The first player does a trampoline trick or action, such as a star jump.
The second player must copy their action, then add their own.
The third player must copy the first person's action, then the second, then add their own action.
And so on…
Until someone forgets the correct order of actions, or can't recall someone's action at all.
Then you groan, and start again.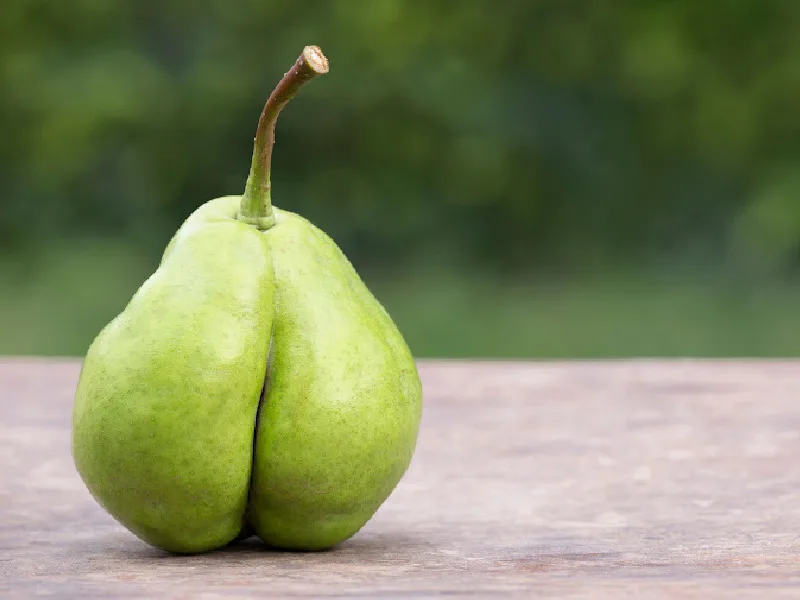 No.15: Trampoline Bum Wars
This is one for a trampoline with enclosure net, as it can get highly charged!
How do you play bum wars on the trampoline?
Everyone who wants to play gathers on the trampoline mat and starts jumping.
One person is in charge of calling it.
When players least expect it, the person calls out "One, Two, Three, Four. I declare a BUM war!"
All the players must immediately fall onto the bottoms on the mat, and immediately get back up onto their feet again, to keep bouncing.
Anyone who can't get up is out.
Anyone who bounces more than one before getting up is out.
Players who are out must leave the trampoline enclosure.
The winner is the last person standing.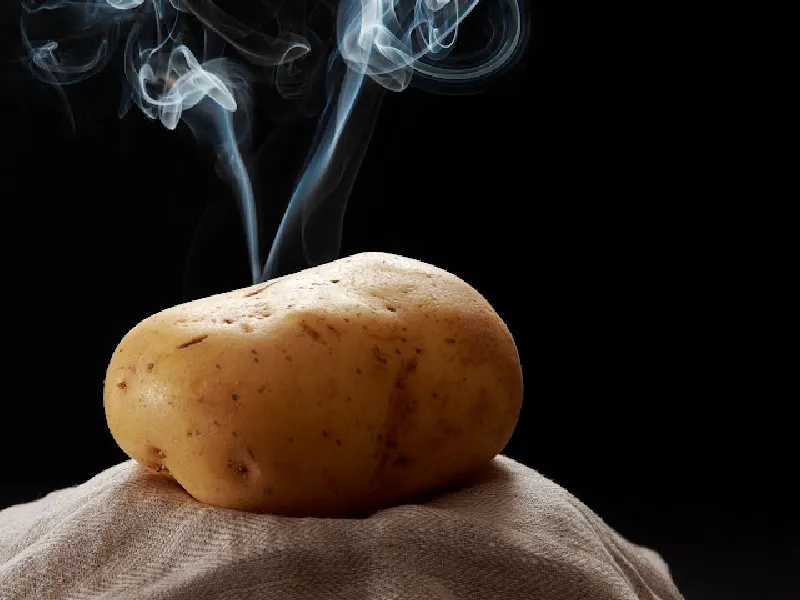 No.16: How do you play Hot Potato on the trampoline?
This game involves all players jumping together on the mat.
How do you play hot potato on a trampoline?
One person throws a small ball (the hot potato) into the air.
The other players must catch the hot potato ball and then quickly pass it on, while still jumping.
If a player misses a throw, they are out and must leave the trampoline.
If a player drops the ball, they are out and must leave the trampoline.
The last person left on the mat wins.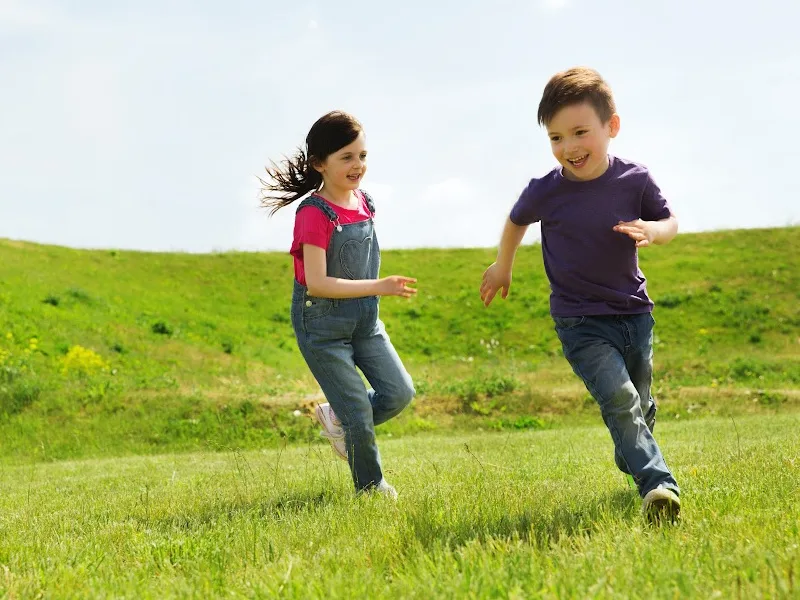 No.17: How do you play Trampoline Tag?
There are two versions of this trampoline game.
Version 1:
In the first, one player is blindfolded and must 'tag' the other players by throwing a soft ball at them. Anyone hit is out.
The last person standing becomes the new tagger with the blindfold.
Version 2:
In the second, draw a small circle with chalk in the middle of the trampoline mat. The person who is IN stands in the circle.
All the players then run around the outside of the trampoline, trying to avoid being tagged by the person in the circle.
The person in the circle can lean out to tag, but their feet cannot leave the circle.
Runners stay as far away from the person in the circle although some runners may be tricky and run in a little closer to tempt fate!
Anyone who is tagged is out, and must leave the trampoline mat.
The last person standing is the winner, and is next up to be the person in the circle.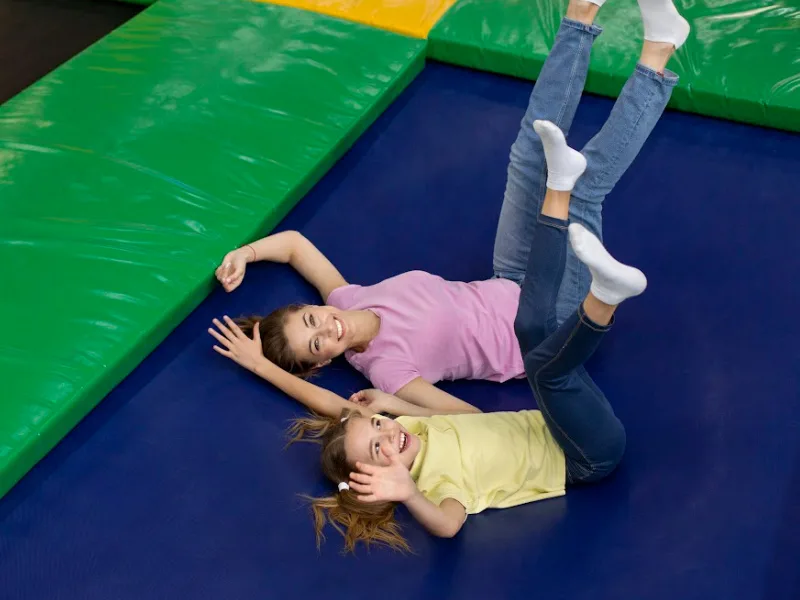 No.18: Musical Bounce Trampoline Game
This musical bounce game is one of the most fun trampoline games for four players or more.
Musical bounce on a trampoline is a great game for kids who love music, and to sing and dance, especially if they have innate musical talent and musicality in their bones.
Make a Spotify playlist with a bunch of popular kids songs first.
Before you start, use a piece of chalk to draw big circles on the trampoline mat, one for every child.
When you are ready to start, all the kids hop into their circle and must bounce inside their circle only.
Start the music.
After 15-20 seconds of intro, call 'Bounce'.
The last one to start bouncing is out.
Keep going until you have a winner.
PS: Check out the VULY trampoline accessories – they have a miniature outdoor speaker with bluetooth that hangs on the trampoline.
Best Fad Dances and Popular Dances for kids to learn
These are the dance crazes that never die.
And they are even more challenging yet fun on a bouncy trampoline!
The Nutbush City Limits by Tina Turner (above) – Unofficially, part of the Australian primary school curriculum!
The Macarena by Los Del Rio
The Chicken Dance
Do the Hokey Pokey
Musical Games
Why not play statues on the trampoline?
That's where you play the song, then stop it suddenly, so the kids have to freeze.
Dancing on the trampoline
You can also teach the kids all the famous moves to these fun dance songs like these:
Vogue Strike a Pose by Madonna
Walk like an Egyptian by the Bangles
The Locomotion by Kylie Minogue
The Time Warp
YMCA by the Village People
All the Single Ladies by Beyonce
Thriller by Michael Jackson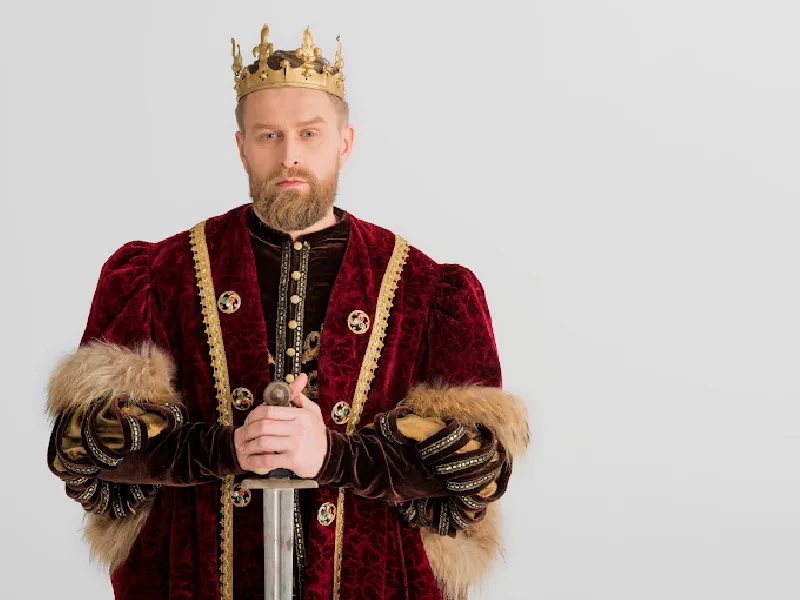 No.19: How to play Trampoline Castle Attack
How do you do a castle attack on a trampoline?
The Castle Attack trampoline game needs a minimum of four players, but you can have as many as you like.
You'll need a timer for this game too.
One person is the King or Queen, and stands INSIDE the trampoline.
The others are the invaders of the kingdom (the attackers).
Invaders need to stand on the OUTSIDE of the trampoline.
The attackers goal is to launch soft balls over the net and try to tag the "King" with a ball.
Three hits on the body, and the King or Queen is out, and someone else can be nominated for their turn.
The King or Queen who manages to hang in there for the longest time without getting out is the winner.
Use these inflatable dodgeball no sting balls. (There's six in this pack, plus a bonus air pump)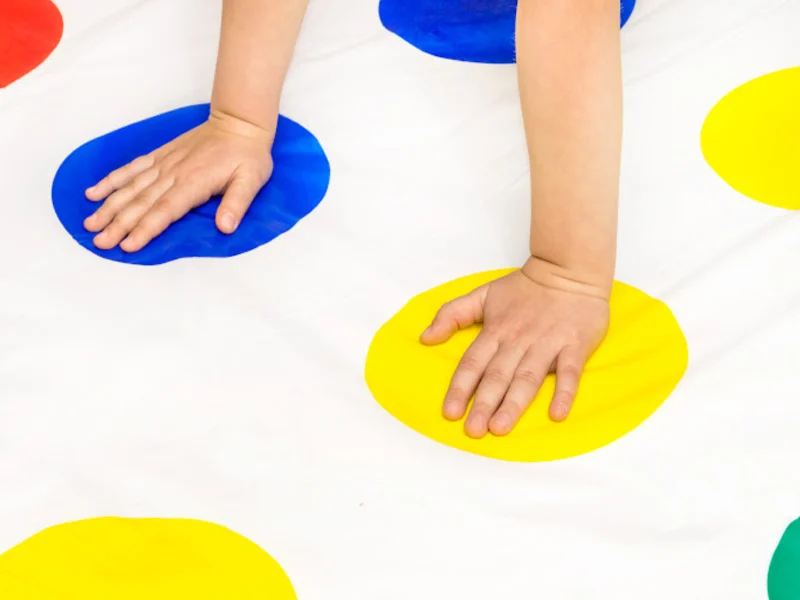 No.20: Trampoline Twister
Twister is one of the best games to play on a trampoline with 4 players or more.
Use colored chalk to create your own DIY Twister game on the trampoline mat.
All you need is four colours of chalk – the original Twister game uses red, blue, green and yellow, but mix and match it up.
Draw six circles of the same color in a line.
Then repeat.
In the end, you'll need four parallel lines of dots:
a blue line
a green line
a yellow line, and
a red line.
You'll also need a twister spinner card so you can call out the actions for players to do.
Eg Right foot, red. Left hand, yellow.
(If you don't want to draw, buy a ready made twister mat here)
No.21: Trampoline Laser Game
The best backyard trampoline games for kids should definitely include games you play in the dark.
A laser tag game in close quarters is exactly the thing!
Each kid will need to wear a laser vest and carry a laser tag gun to target their opponents.
A laser tag and guns set for four will do the trick.
This one from Amazon lights up and vibrates and makes noise when you've been struck.
No.22: Trampoline Volleyball
Grab an inflatable volleyball net and set up a volleyball game on the trampoline.
The difference is, you must stay seated on your bum!
No.23: How do you play dead man on the trampoline?
The person who is in lays down in the center of the trampoline mat, with their eyes closed.
When everyone is ready, they count to ten.
At ten, the rest of the players call out "dead man rise"
This is where the fun starts.
The dead man, with eyes still closed, can roll around the trampoline, leaning out to touch and tag whoever is within arms reach.
The rest of the players need to stay out of the way – crawling, jumping, sliding, hopping, sidestepping the dead man without being tagged.
The first person tagged is the next Dead Man and it's time to start again.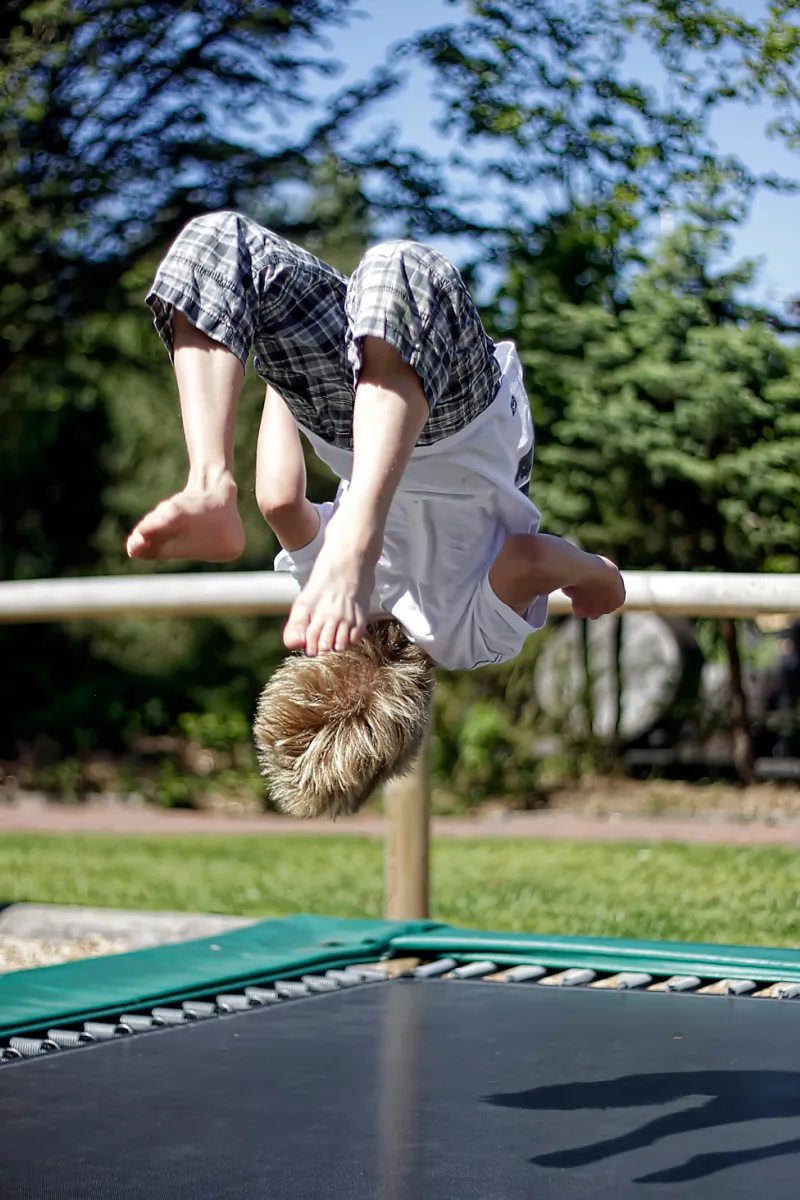 Image credit: Martin Magnemyr via Unsplash
FUN GAMES TO PLAY ON A TRAMPOLINE BY YOURSELF
No.24: Trampoline Flip Game
If there's no other kids to play with, why not challenge your one to master a bunch of trampoline flips and trampoline tricks by themselves.
The best flips to do on a trampoline include:
frontflips
backflips
gainers
side flips
back flip 360
For gravity defying inspiration on a screen, check out the iphone game Flip Masters on the App store or on Google Play.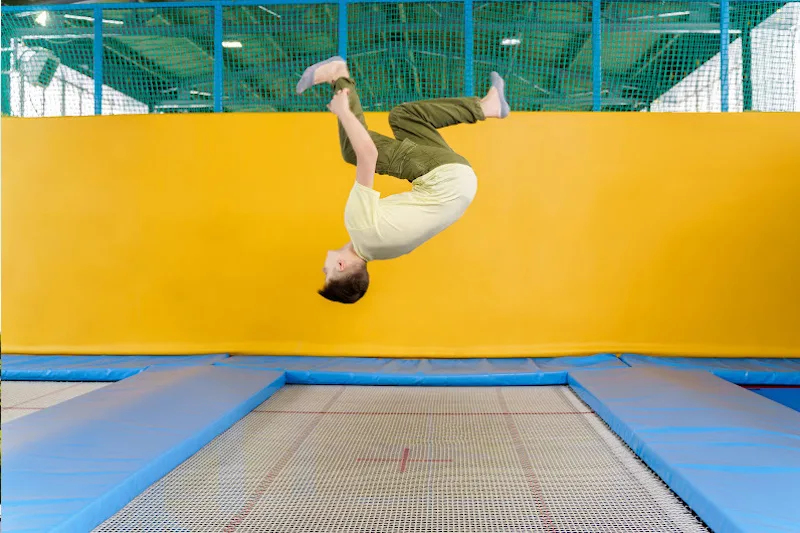 No.25: Try All Trampoline Tricks
Wondering are the best tricks to do on a trampoline?
Read our guide to the best tricks on a trampoline to try.
It includes the answer to "how do you do a backflip on the trampoline?"
And so much more including:
layouts
jumps
tuck jumps
bounces
seat drops
knee drops
With awesome video tutorials too.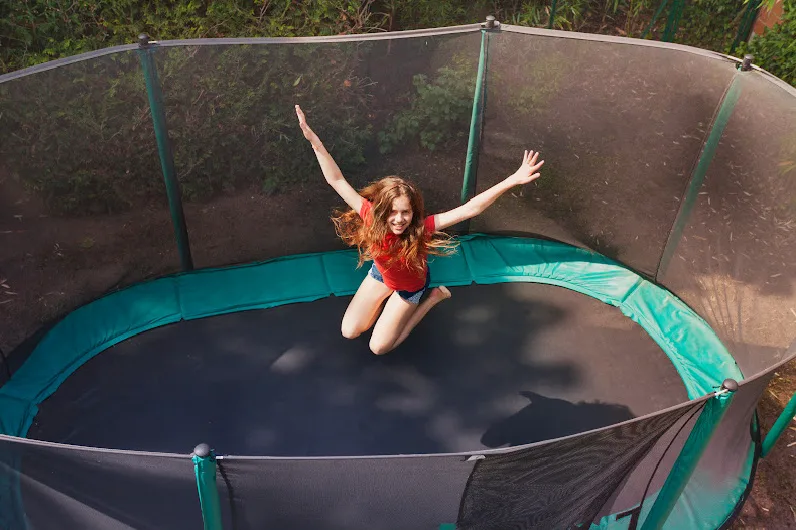 No.26: Best Trampoline Exercises to try
Who is up for jumping on trampoline as an epic way to burn some calories?
20 minutes of air trampoline sports moves feels as good as a 45 minute run!
A trampoline workout is the best way to take gym exercises and make them low impact cardio moves instead.
Try:
running on the spot
running around the outside of the mat
star jumps, twists
jumping jacks
yoga lunges and planks
yoga triangle pose – trikonasana
Bikram yoga series
squats and burpees
side to side jumping (like cross country skiing)
forward and back scissor jumping
crunches, sit ups
kickboxing and punching the air while jumping
Best Trampolining benefits
Working out on a trampoline benefits include:
Increased blood circulation, levels of fitness and a feeling of wellbeing
Improved balance, coordination and motor skills
Core strength development throughout your back and stomach areas
Stronger, leaner muscles and strength
How often should you jump on a trampoline?
Daily if you can, especially if this is your only exercise time.
But at least 5 times a week will make a visible difference to your tone and body shape if you put in the effort.
How long should I jump on a trampoline to lose weight?
15 minutes a day of HIIT style exercise (50 seconds of jumping or running etc, followed by 10 seconds of rest) is a good way to start.
As you increase in your fitness, add to your time by 5 minute increments, until you reach 30 minutes a day.
Is it better to jump or run on a trampoline?
Do a mixture of both.
But be sure to check with your health practitioner before you commence, just like you would with any new exercise regime, to make sure your body (especially your knees and back) is ready.
Can you lose belly fat by jumping on a trampoline?
You can't target the belly but reducing weight overall through exercise on the trampoline, combined with a healthy diet will definitely help.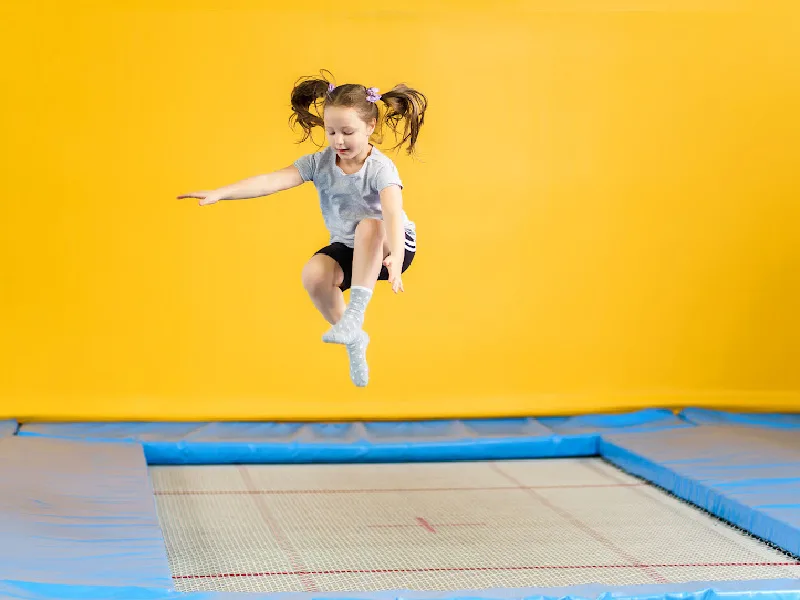 BEST TRAMPOLINE GAMES FOR PRESCHOOLERS
Wondering what games to play on a trampoline with kindergarteners and those in early elementary/primary school?
These are some of the best trampoline games to play on the trampoline with kids aged 4-8 years old.
No.27: Pop the Popcorn Trampoline Game
How do you play popcorn on a trampoline?
It's easy.
You'll need a timer or stopwatch.
(It's also called Crack the Egg trampoline game in some places)
One child sits in the centre of the trampoline, and wraps themselves up into a ball, so that their knees are on their chest and their arms are wrapped around their knees.
Once they are set, the other kids on the trampoline have to bounce up and down.
Their goal is to 'pop the popcorn kernel' and bust it wide open so that the child is no longer in a ball, but is forced by their jumping to open their arms and legs and fall out of position.
When the child "pops", they are out and it's the next person's turn.
The winner is the person who lasts the longest before bursting open.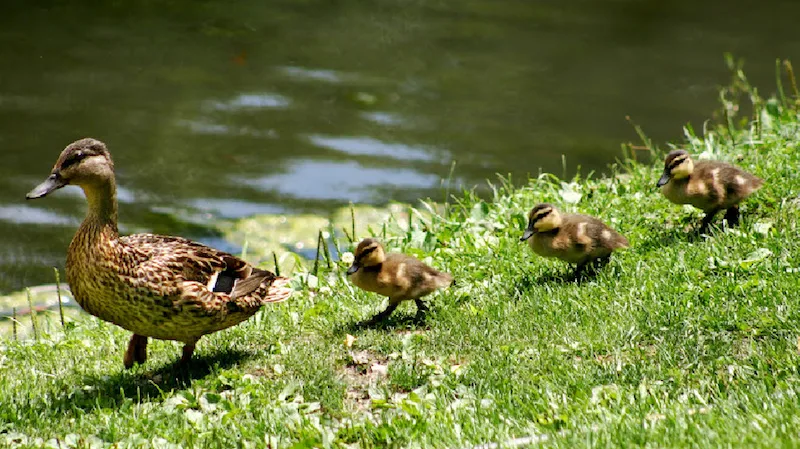 No.28: Follow the Leader
Choose one preschooler to lead the small group, with the 3 or 4 others following along copying their every move.
After 5 minutes, swap the leader for the next in line and repeat.
Encourage them to come up with creative movement ideas of all kinds, including animal styles like these
walk like a duck
walk like a giraffe
run like a tiger
fly like a bird
walk like a hippopotamus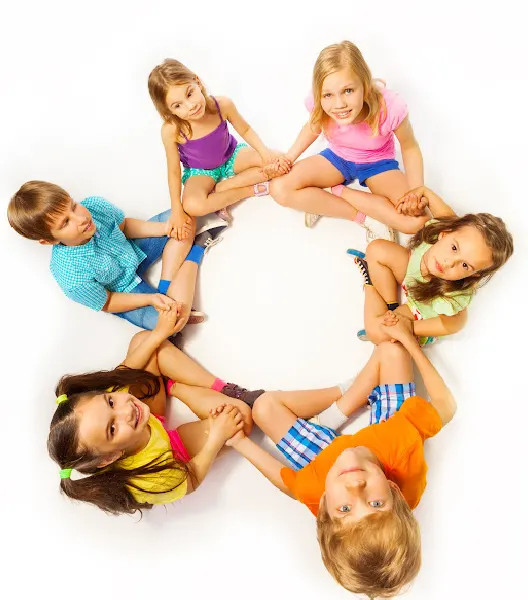 No.29: Duck Duck Goose
This is one of the best trampoline games for four people or more.
Ask the children to sit down in a ring on the trampoline mat.
Choose one person to be up.
They walk around behind the ring of players, tapping children gently on the head, saying 'duck, duck, duck' with every tap.
At one point, the child touches a person on the head and says 'goose'.
That player hops up to chase the child.
The first child runs as fast as they can around the circle, trying to do a full rotation and beat the second player back to their spot, without being tagged.
If they are caught, they are out, and must sit in the middle of the ring.
If not, the game continues, with the second child now walking around the ring calling 'duck, duck goose'.
Continue until there is only one player left.
They are the winner!
No.30: Trampoline Bubble Balls
Have you seen those soccer games on a trampoline at your local trampoline park?
Get in on the act and buy a set of your own inflatable bubble balls so you can stage bubble soccer on your backyard trampoline at home.
Fun for all ages.
No.31: Best Trampoline Water Balloon? Wubble Bubble balls
Top of the list of fun things to do on a backyard trampoline is THIS.
Jumping around with a giant-sized, water-filled Wubble Bubble Beach ball on the trampoline with you.
This squashy, water filled bubble ball is made from anti-tear material and is really soft, yet strong.
Wubble Bubble balls measure 80cm in diameter when fully inflated – big enough to sit on like a beanbag.
Find a giant water balloon on trampoline in green, pink, or blue.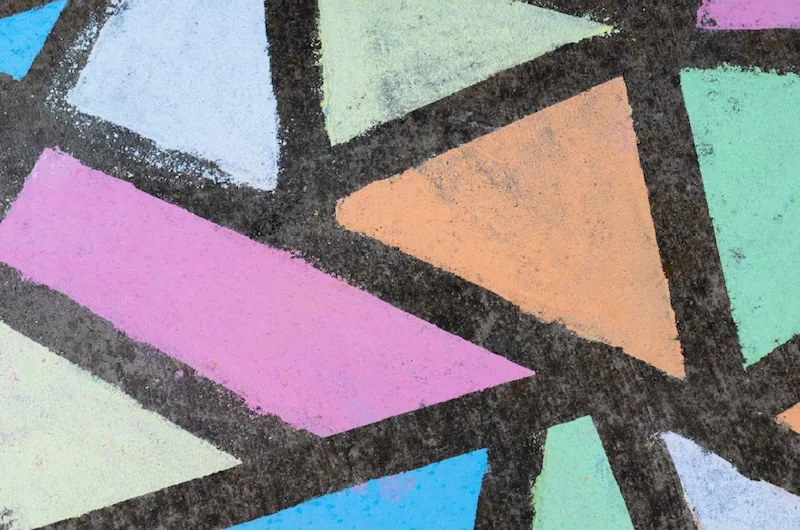 No.32: Trampoline Chalk Art
Check out a whole bunch of ideas for chalk art on the trampoline here.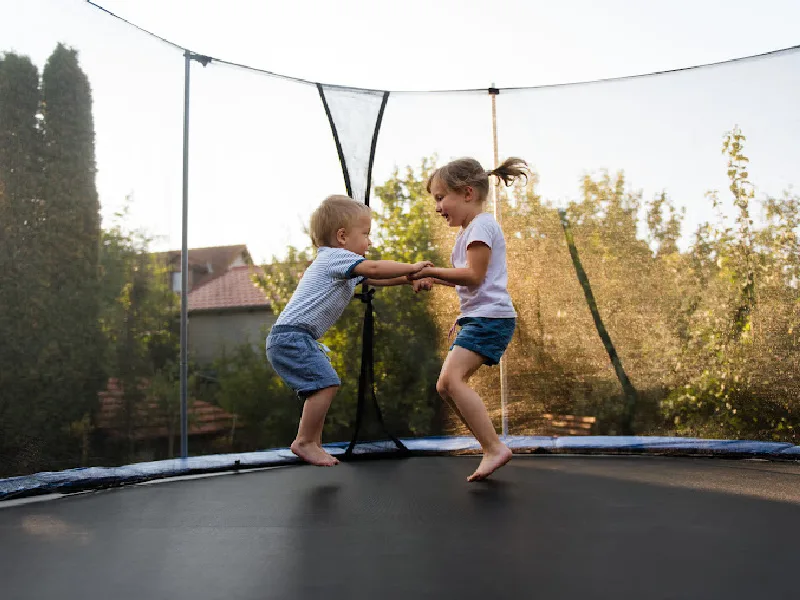 TRAMPOLINE GAMES FOR TODDLERS & KIDS
These are awesome trampoline activities for toddlers
No.33: DIY Trampoline Ball Pit
Fill your trampoline enclosure with hundreds of trampoline pit balls and you'll never have to visit a grotty indoor play center again.
You'll have your own ball pit fun in the backyard!
Buy a pack or two of 400 ball pit balls in all the rainbow colors online.
You can also buy mermaid colored plastic balls in teal, blue and white and lots of other color combos online too.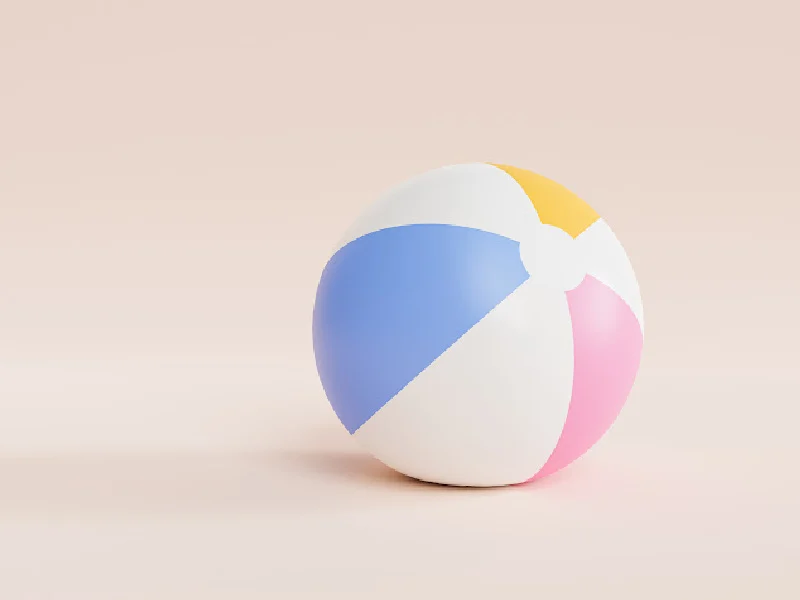 No.34: Beach Ball Trampoline Game
The game bounce ball on trampoline is the perfect trampoline activity for toddlers.
Pop in an inflatable beach ball and challenge them to keep it in the air for as long as they can, throwing it to mama, papa and friends.
The benefits of trampoline for toddlers include helping them to develop gross motor skills, dexterity, balance and core strength, all of which helps with walking and general movement.
No.35: Ring around the Rosie
This is a great game for toddlers on the trampoline, as everyone gets to fall down on the softest, bounciest surface around.
Definitely beats the grass, or an indoor floor.
No.36: Catch the ball to and fro
Toss a small handball or tennis ball back and forth, or around the circle.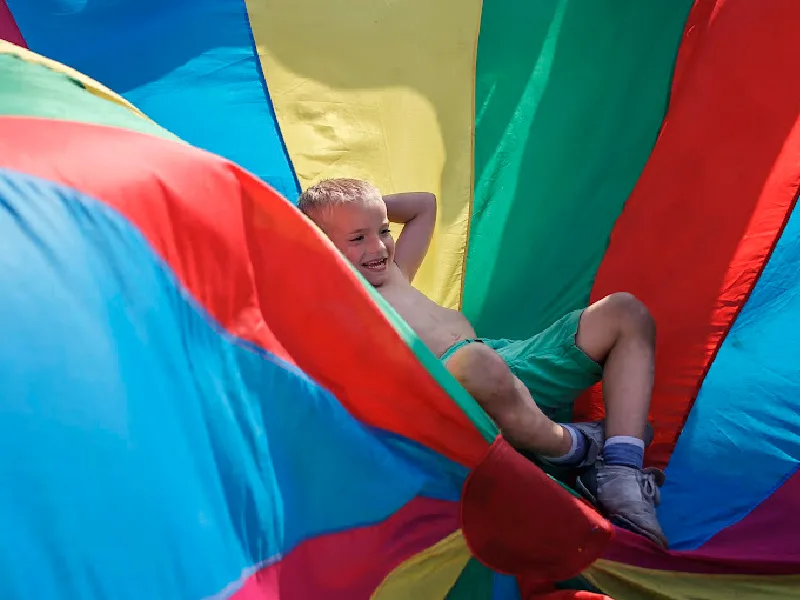 No.37: Parachute Play
Sit inside the trampoline enclosure and bring out the colored parachute toy.
Kids can:
make waves of air with the parachute
throw balls up in the air on the parachute
jump under the parachute and hide
You can also use it for a popcorn picnic!
No.38: Loose parts play
Bring out a bunch of loose parts for play and let the children imagine new worlds out here on the trampoline, instead of indoors or in normal play environments.
Change it up, and see change!
No.39: Trampoline Cubby hideouts
Give the kids some old blankets, sheets and a packet of pegs and build a trampoline fort together.
Add a few pillows or cushions and it's the perfect spot for a midday movie treat.
BEST TRAMPOLINE WATER GAMES
Looking for trampoline toys and accessories for water play?
Try these:
No.40: Trampoline water accessories
A trampoline water sprinkler misting system is a must buy for hot days.
The best rated trampoline sprinkler? Try this one by Thrill Zoo.
Or you could try putting the garden sprinkler UNDER trampoline for something different.
This sprinkler for under trampoline sprays like its dancing!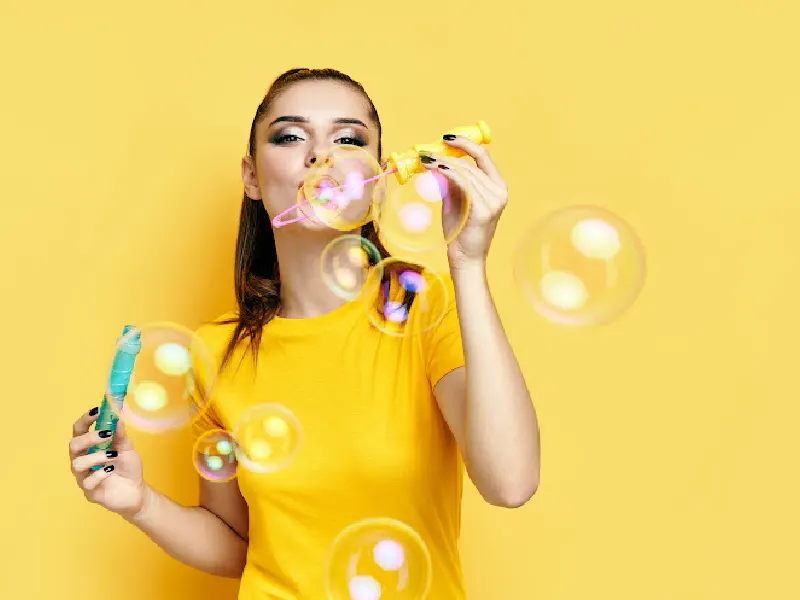 No.41: Blow Bubble Wands
Another fun thing to do on a trampoline is to play with bubbles.
All you need is a few bubble wands, a tray and some bubble solution.
Put the kids in their bathing suits, and they'll slip and slide all over the place too.
Why not let the kids try to master the giant bubble wands too?
It's a feat of dexterity to get this thing under control with two hands but if you do, the longest giant bubbles are on their way to you!
Hot tip: Stock up on bubble mixture in advance.
No.42: Pop the Bubble Game
You can also play "Pop the Bubble" where one adult blows bubbles into the trampoline enclosure and the kids run around to pop them as quickly as they can.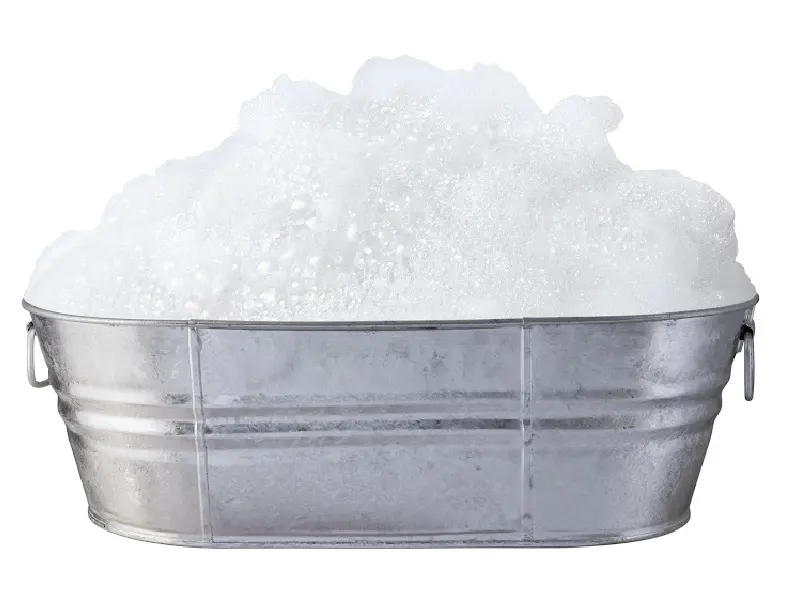 No.43: Water Painting & Soapy Bubble Cleaning
Throw the kids all the big chunky sponges and let them scrub the trampoline from top to bottom, like a backyard car wash.
Or you can give them water buckets and paint brushes, and let them 'paint' invisible ink patterns on the trampoline mat.
No.44: Trampoline Water Play with Water Bombs
Kids love water balloons but they aren't much good for the environment.
Try these reusable water balloons instead.
There's 51 colorful water balls in this pack by Thrill Zoo.
Made from quality water absorbent cotton material, they are soft too, so don't sting when they hit their target.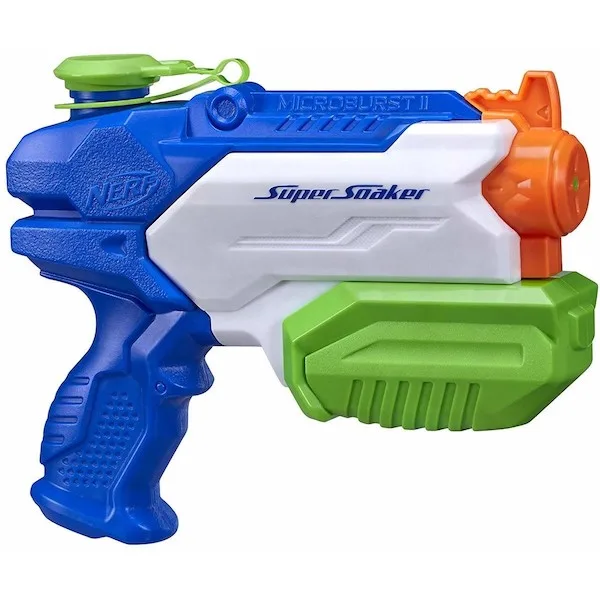 No.45: Water guns, water pistols and NERF super soakers!
Of course, if you want a full on water war, then you need water guns too.
These pump-and-go water blasters are our go-to.
All you need is a tub of water so you can draw the water into these squirt guns to refill them.
Our water pistol collection also includes quite a few NERF super soakers.
These water pistols are a good size for toddlers and preschoolers too.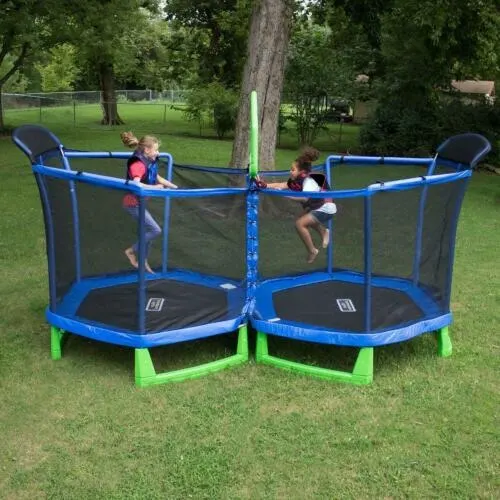 THREE MORE OF THE BEST TRAMPOLINE GAMES ACCESSORIES
BattleZone Trampoline
Have you ever wished you could have two trampolines together so kids could jump alongside?
You are in luck!
The Battle Zone trampoline by Sportspower is the answer.
Best trampoline shoes?
The most unusual of trampoline accessories are Adidas trampoline shoes.
Who knew you could buy speciality trampoline shoes?
Other Trampoline toy accessories
Wondering what games to play on a trampoline at home?
Some of the best trampoline accessories and trampoline add-ons aren't specifically made for the trampoline.
Board games can be fun trampoline games for kids to buy and much more fun on a trampoline unless you have a toddler in your family.
Our best boardgames for trampolines are:
Guess Who, or
Pictionary.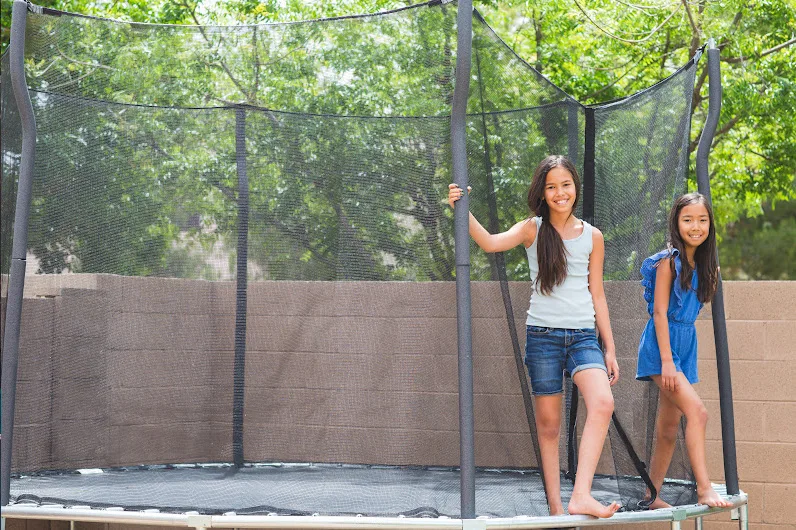 Looking for more fun Trampoline Games to Play?
Click the blue links below for more activities for kids and adults