INSIDE: A big list of VSCO trampoline sleepover essentials for tweens, teens & young women.
Looking for a VSCO Trampoline Sleepover checklist?
You are in the right place to find all the best ideas on HOW to make it the cutest, most adorable, instagrammable night of your year!
There's:
instructions for DIY trampoline tent making to build your own VSCO trampoline fort!
trampoline decorating tips
VSCO ideas of cute crafts to try
fun VSCO sleepover snacks to eat
This VSCO sleepover list is full of fun ideas.
Check out our fun guide on how to make a VSCO trampoline sleepover below.
Disclosure: This article contains affiliate links. If you make a purchase after clicking on one of these links, we may receive a small commission at NO extra cost to you. Main image: Jeremy Wong Weddings via Unsplash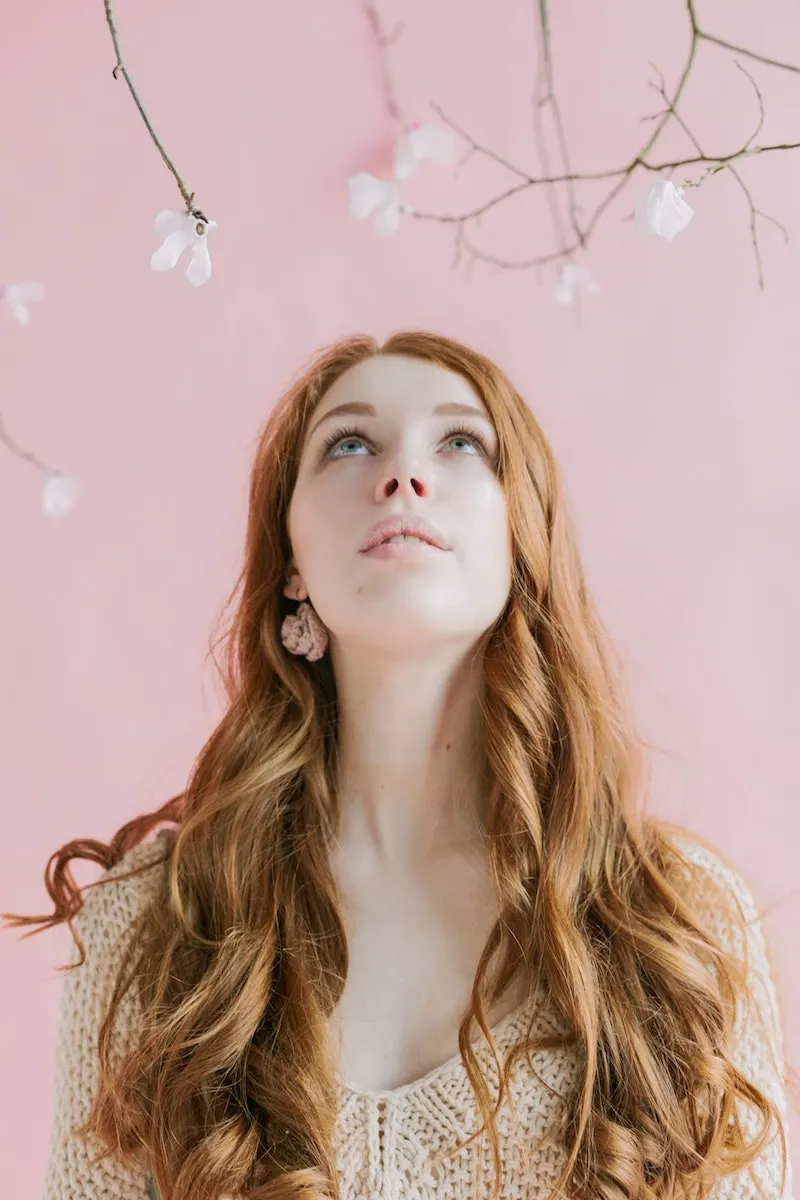 Image credit: Daria Shevtsova via Pexels
What is a VSCO girl?
What does VSCO mean?
The acronym means Visual Supply Company.
It refers to an that launched in 2011, similar to instagram but without the likes or comments feature (making it more teen friendly).
The highlight of the VSCO editing app is:
being able to take pics of yourself and your friends, and
use AWESOME built-in presets to edit the pics to make them all sparkly and magical.
The VSCO app is more about making the best of your photo and sharing your results, (rather than prettying up a photo with the goal of gaining likes or followers) and is more user friendly than insta too.
Originally, people downloaded the VSCO camera app on their phone to take all the shots and edit them up to share online with their peeps.
But these days, it's popular to use VSCO to edit the pic the best way possible, and then upload the finished pic to Instagram too.
VSCO then became the term given to young modern women & teenage girls who love all these things pretty and cute, nature and eco inspired, and design friendly.
RELATED: 96 Best Trampoline Activities for Crazy Fun People!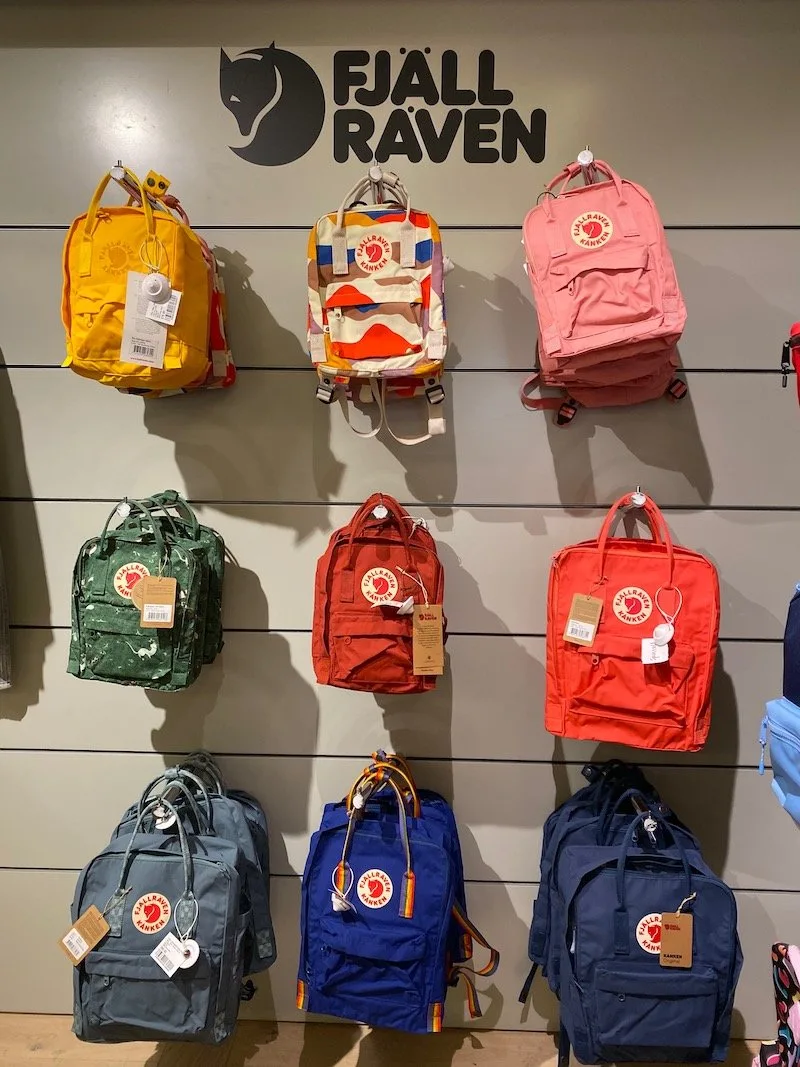 Popular VSCO girl things
Fave VSCO basics purchases include:
metal straws
a Hydro Flask reusable water bottle.
scrunchies
oversized tees
pastel colored roller skates
satchels
VSCO bullet journal (a VSCO journal is somewhere to document your VSCO girl adventures)
But there's more.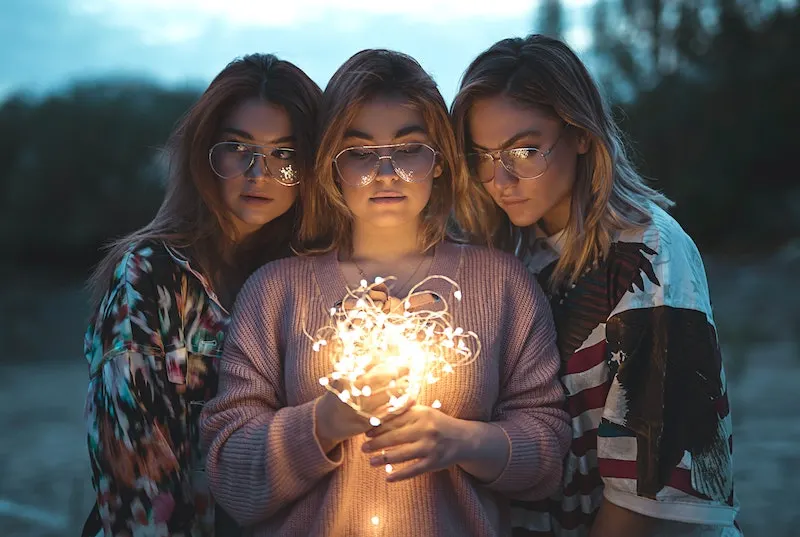 Image credit: Ali Pazani via Pexels
THE INSIDE SCOOP: What is a VSCO trampoline sleepover?
Correct at time of publication on Roam the Gnome. We apologise in advance if there have been any changes we are unaware of. All prices in US dollars, unless otherwise stated
A VSCO trampoline sleepover is all about decorating your trampoline, and making it a DIY trampoline fort VSCO style.
Kind of like a tween's or older teen's version of a kid's cubby house (alt: hideaway den or Wendy house)
But WAY cooler.
It's one of the best VSCO activities you can do.
VSCO trampoline ideas include sparkly lights, shiny floaty fabric walls, AND fun crafts to do (if you feel like it)
Add some delicious food, chocolate and sweet treats, and gorgeous edible flower drinks to the mix, and it's the hottest ticket around.
The Ultimate Trampoline Sleepover Party Guide
Don't miss this guide to the ULTIMATE Trampoline Sleepover Party
It's everything you need to know about a VSCO sleepover trampoline party to make it the best outdoor campout ever!
(This is the only trampoline sleepover checklist you need)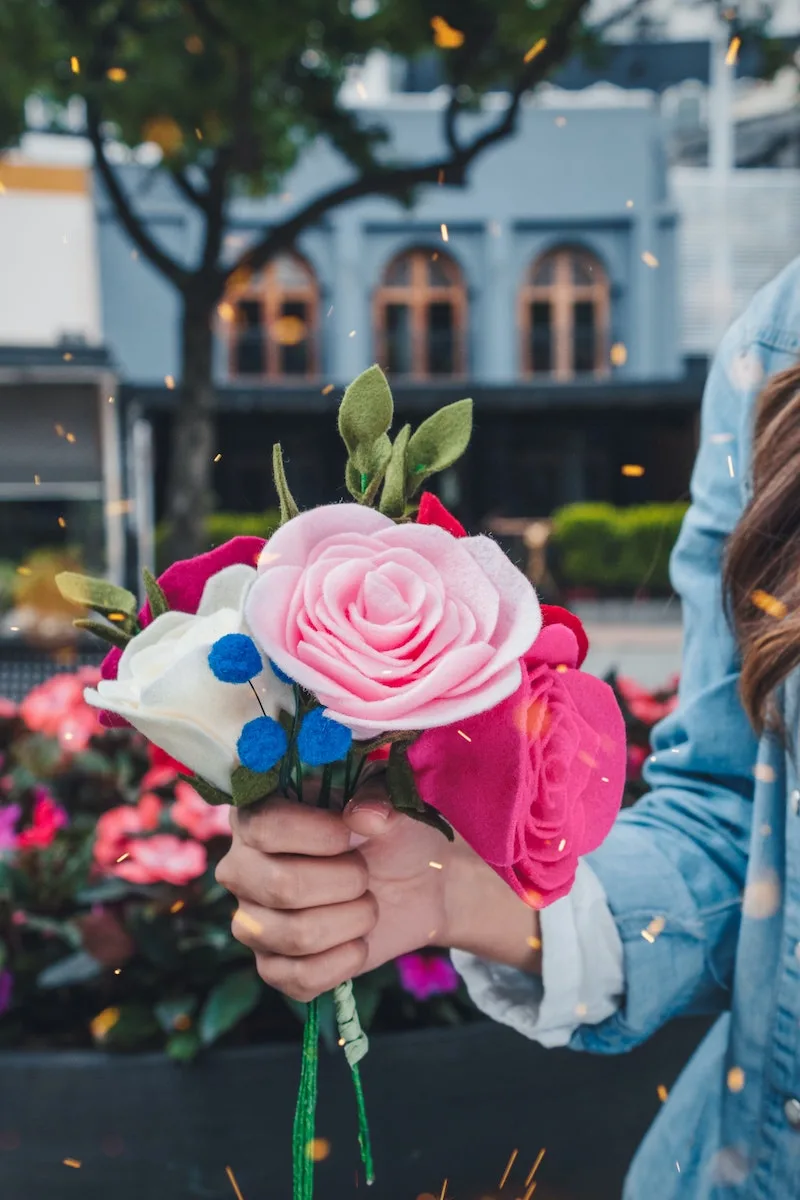 Image credit: Luis Cortés via Unsplash
How to make a VSCO trampoline sleepover?
A VSCO girl trampoline sleepover aesthetic is pretty in pink, and super dooper cute.
The goal is to make your heart sing with joy when you look at your trampoline VSCO sleepover set up.
Start by draping meters and meters of luminescent, light filled fabric around the perimeter of your trampoline.
Don't have a trampoline yet?
Check out VULY trampolines, the best trampolines on the market, with trampoline accessories galore.
RELATED: Round Up of the Best Trampoline Brands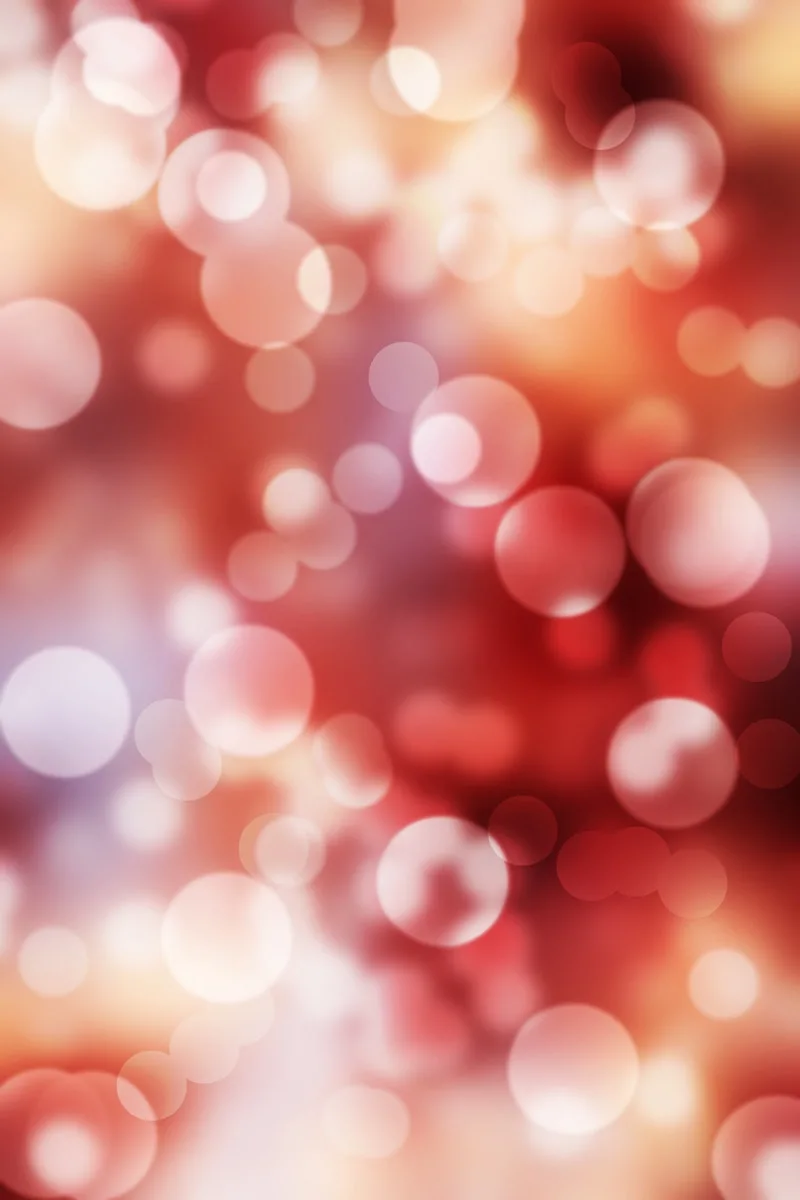 Image credit: Pixabay via CCO
Best VSCO sleepover ideas list
What do you need for a VSCO trampoline sleepover?
Here's a few ideas for a trampoline sleepover VSCO style that add a touch of magic to your VSCO sleepover tent!
These things will make your sleepover on trampoline all the more enchanting and memorable!
No.1: Solar Fairy Lights for outside
Suspend solar powered fairy lights around the perimeter of the DIY trampoline sleepover cover
No.2: Twinkle lights for ceiling
String up twinkle star lights across the top of your trampoline to make a starry starry night feel.
No.3: Rope lights for outside
Wind multicolored rope lights up and down the poles for rainbow effect.
Or white ones for a Disney Frozen party.
No.4: Lanterns for the garden
Add a dash of Arabian Nights style with these solar lanterns
Fill your fort with warm woollen blankets and sleeping bags from home
RELATED: The Best Trampoline with Tent Cover round up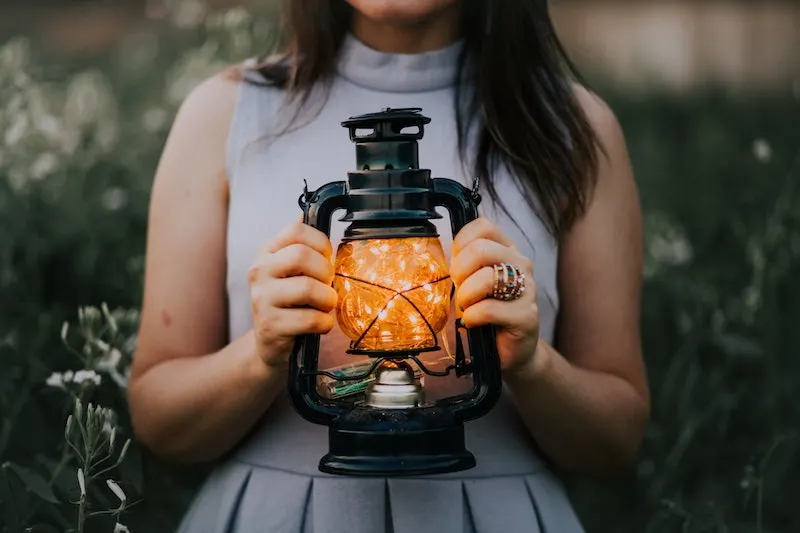 Image credit: Marcelo Zatarazzo on Unsplash
MORE Sleeping on Trampoline ideas
No.1: Harry Potter sleepover
Be inspired by Harry Potter Diagon Alley with these battery powered decorative lanterns
No.2: Globe lights for outside
Or, adorn your entire yard with rows of outdoor globe lights from the tent to your patio, fence and treetops
No.3: Glow in the Dark stickers for trampoline walls
Or, Stick glow in the dark stars all around the tent walls or on the tent poles
No.4: Fun Colored Trampoline Rim Lights!
Check out these specially designed trampoline lights
They use a remote control to change the rim to 16 different colors.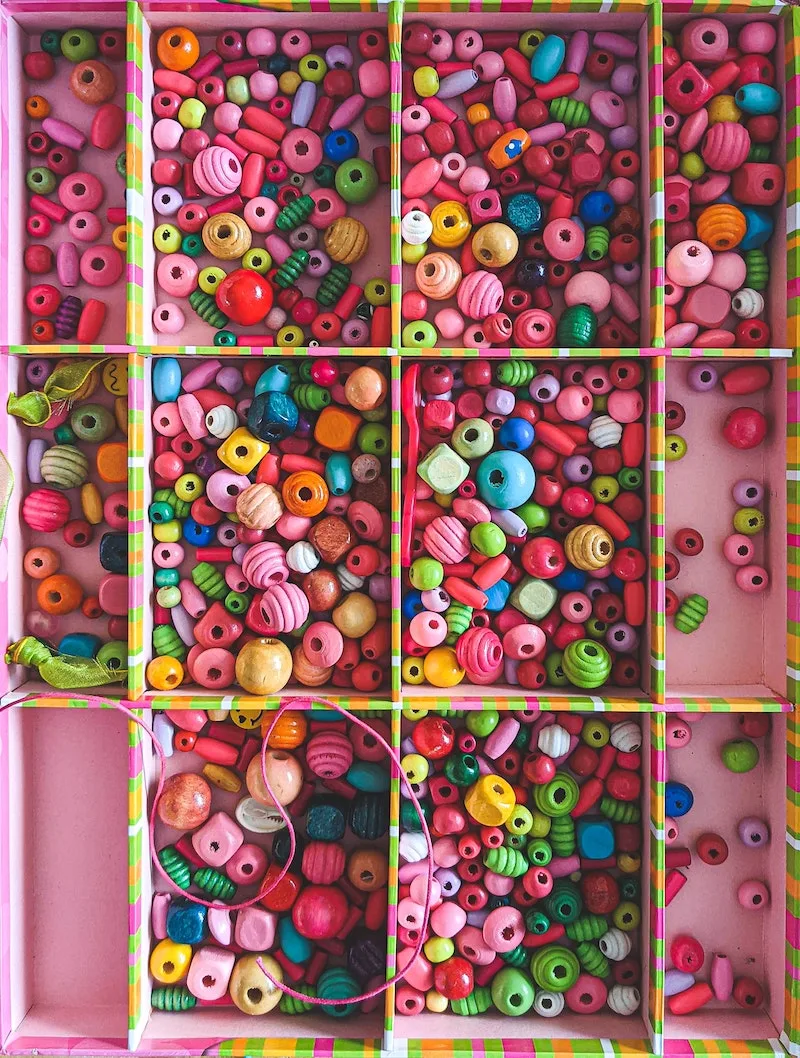 Image credit: Sigmund via Unsplash
Best Activities & Games for a Trampoline Sleepover VSCO style!
You can't go wrong with VSCO girl bracelets.
No.1: DIY VSCO bracelets
Making your own VSCO bead bracelets is a good ice breaker activity for the night.
Beaded VSCO bracelets can be made from colorful wooden beads (like the ones above) or pastel silicone beads too.
No.2: VSCO rainbow loom bracelets
VSCO loom bracelets are easy to make.
Get the original Rainbow Loom kit and start making your own rubber band bracelets in a flash.
No.3: VSCO word bracelets
VSCO alphabet bracelets are much loved too.
THIS KIT has all the white letter cubes but instead of black letters, they are brightly colored!
Adorable!
Start with your name, your fave saying, or your fave quote or affirmation, and you're off.
No.4: Trampoline Tricks
Learn all the fun gymnastics trampoline tricks with your friends – try cartwheels, flips and more!
And you can always try these 11 crazy fun trampoline games with balls too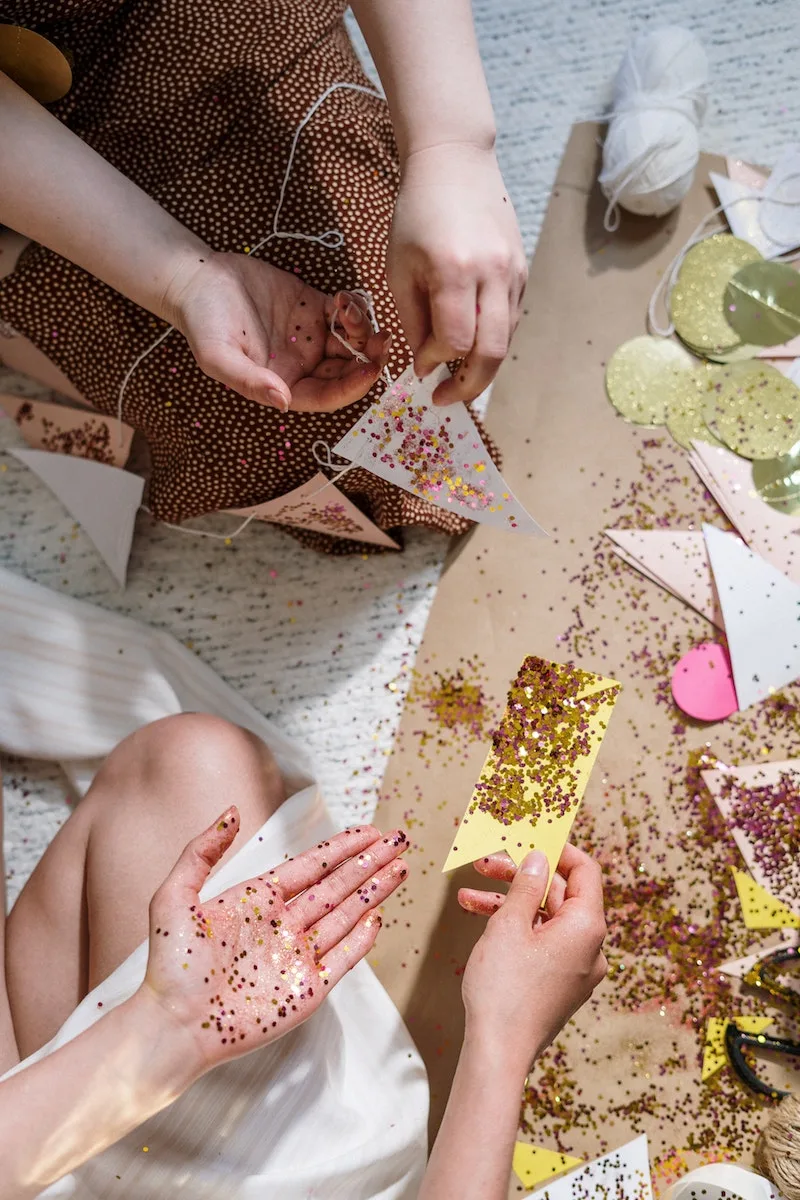 Image credit: cottonbro via Pexels
MORE Fun VSCO Girl Crafts!
No.1: Paper crafts
Glitter, paper card and washi tape are essential craft materials for paper crafts.
What you make is up to you but bunting flags are a good start as you can string them up straight away to add to your decorations.
If you don't want to be cutting and glueing, drawing cute stuff is another fun activity you can do on a trampoline.
Check out this drawing book for simple cute ideas to get you started.
No.2: VSCO girl stickers
Cover your hydro flask or your VSCO bullet journal covers (and interior) with fun VSCO stickers
You could spend hours doing this alone.
No.3: Painted stones kit
Gather up a collection of clean and dry river stones and bring your creativity to play.
Or grab a ready made stone painting craft kit.
Hot tip: The Art of Stone Painting book is a great place for ideas
No.4: VSCO girl coloring book
This is one VSCO girl activity for when things quieten down, later in the evening.
Here's one of our favorite VSCO coloring books around.
RELATED: 23 Arty Farty Fun Things to do on a Trampoline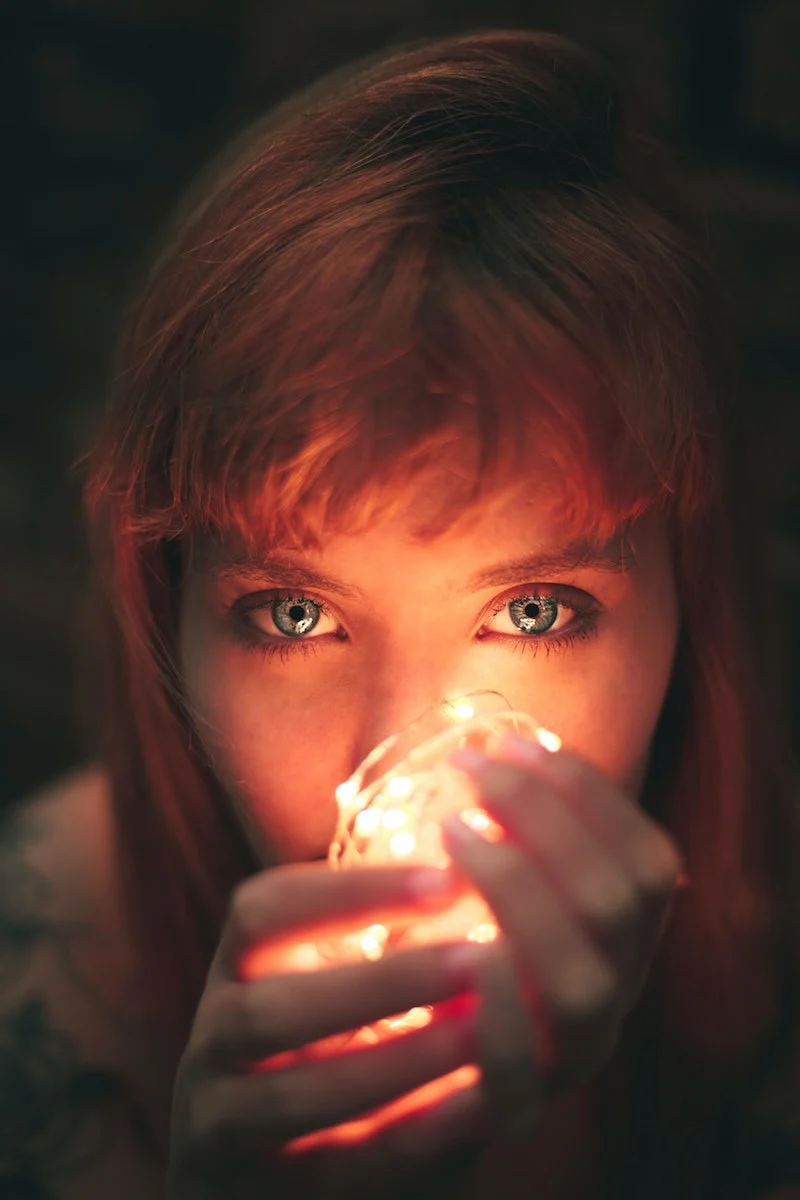 Image credit: Myicahel Tamburini via Pexels
VSCO girl quizzes
Looking for more VSCO girl sleepover ideas?
Another fun thing to do at a VSCO girl sleepover is to take a VSCO girl quiz.
You can also find a VSCO girl card game devoted to this trend?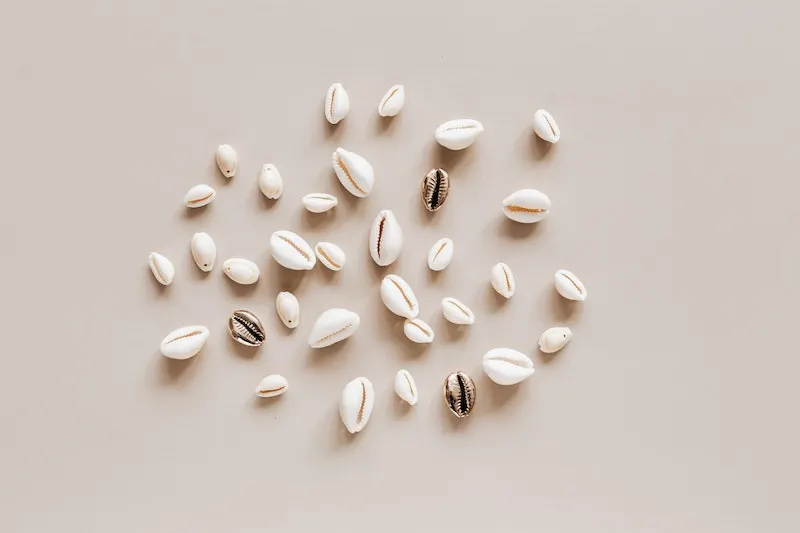 Image credit: Karolina Grabowska via Pexels
What to take to a VSCO girl sleepover?
Want to know what to bring to a VSCO trampoline sleepover?
Don't forget these things.
They are some of the best VSCO things to buy if you want to truly get into the mood.
No.1: VSCO shell necklace
Pick up a VSCO girl necklace made with shells. It's a requirement.
What are the VSCO shell necklaces called?
They are sometimes called Puka shell necklaces or Cowrie shell necklaces.
According to Wikipedia, Puka is the Hawaiian word for "hole" and refers to the naturally occurring hole in the middle of these rounded and worn shell fragments.
VSCO necklaces are more commonly the cowrie shell type rather than the necklaces made up of lots of little puka shell chips strung on a rope, but either will do.
Where can I get a VSCO shell necklace?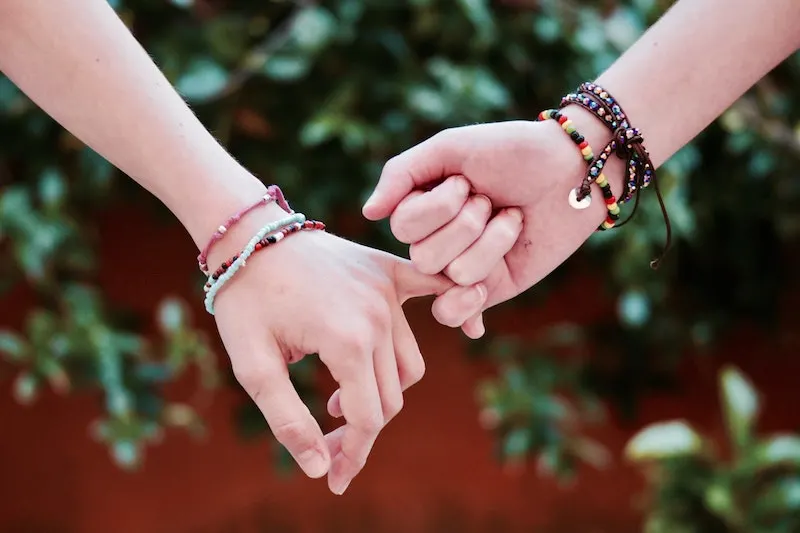 Image credit: Pixabay
No.2: VSCO anklet or beaded bracelets
These VSCO anklets are made with beads and rope, in the aqua color range.
Some girls prefer a dainty gold anklet instead of beads.
VSCO ankle bracelets are essential accessories for a VSCO girl party.
No.3: Pura Vida bracelets
Here's a cute one that's 100% waterproof and handmade.
Or you might prefer this Gold Wave seafoam bracelet handmade with a gold plated charm.
With this list, you'll never run out of VSCO things to do.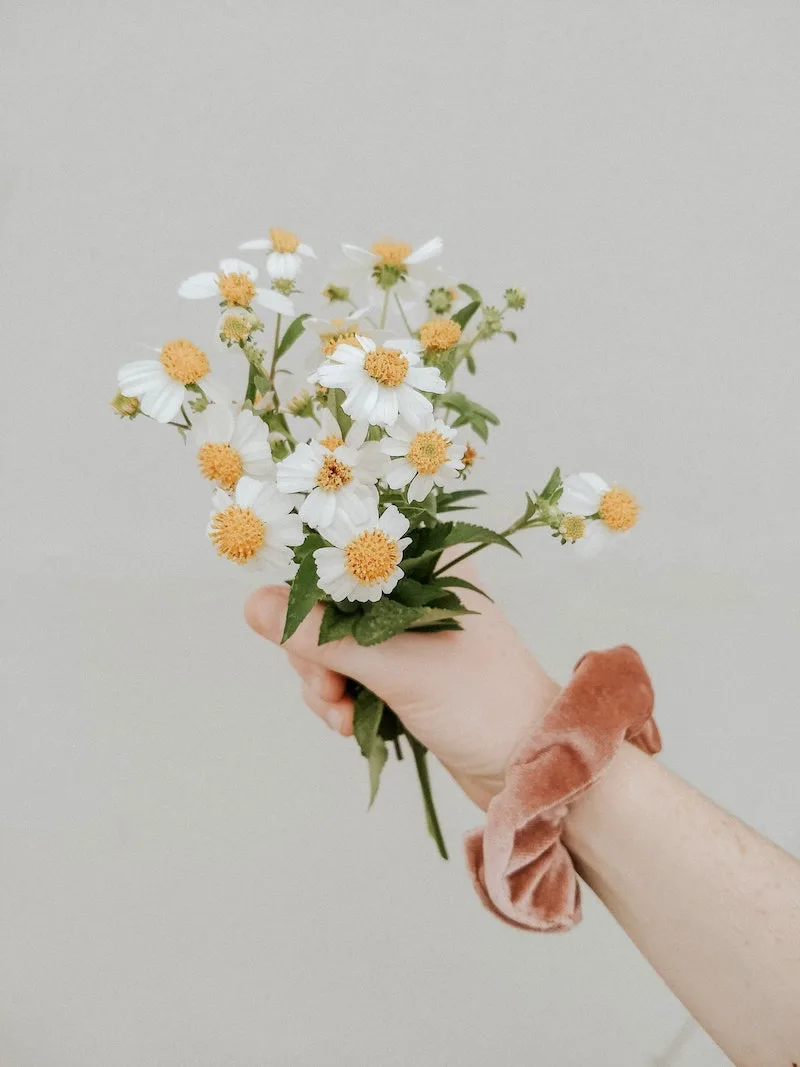 Image credit: Tessa Wilson on Unsplash
MORE VSCO things to buy
No.4: VSCO Scrunchies
OMG. We found the most adorable VSCO girl scrunchies made from velvet in tie dye colors!
VSCO hair ties are the best 80's flashback yet!
No.5: VSCO Polarised sunglasses
These silver and blue frames are it.
For those who love pink lenses, these ones are adorable too.
No.6: VSCO water bottle.
Don't forget your VSCO bottle to keep up your fluids.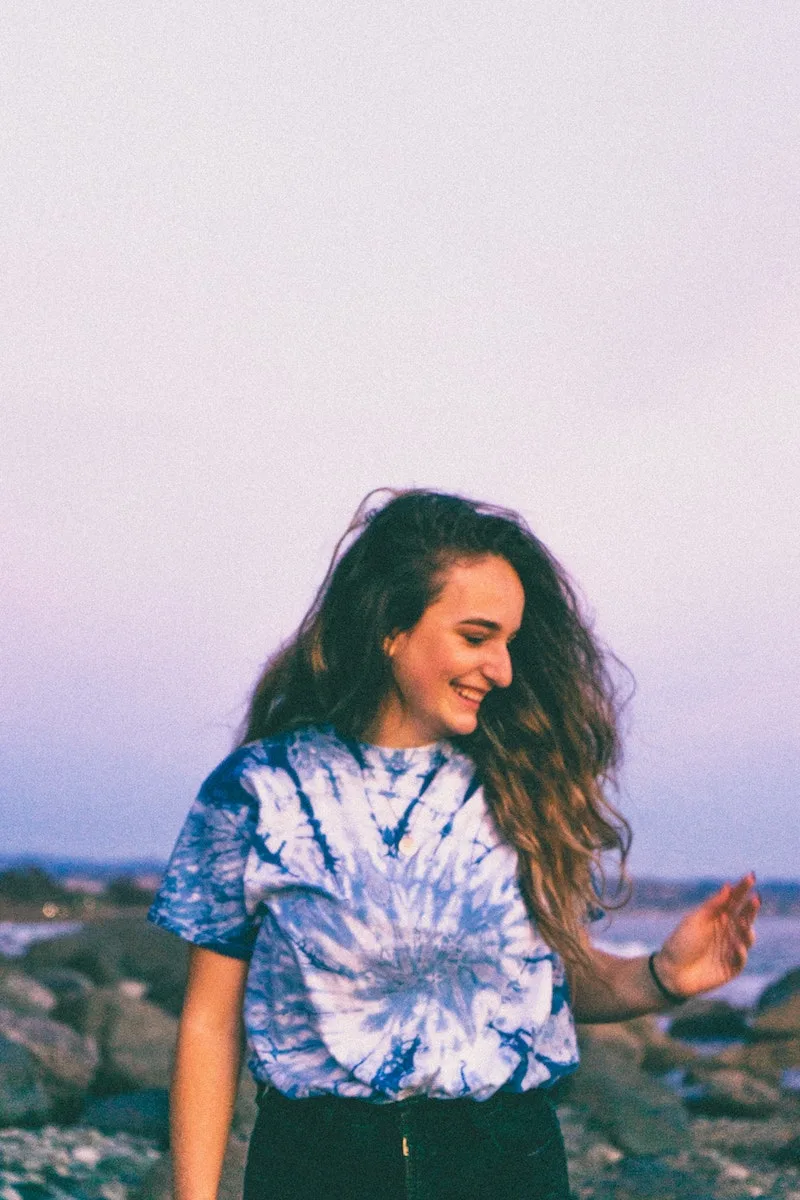 Image: Cameron Yartz via Pexels
VSCO clothes & shoes
No.1: VSCO tie dyed shirts
Oversized tees are a must.
Some people like their VSCO t shirts to say positive affirmations, like this one or this one
A VSCO girl oversized hoodie wouldn't go astray if you are thinking about your VSCO girl winter outfits.
Whatever your style, comfy is the key word.
No.2: VSCO socks
Big chunky wool socks in rainbow colors are a fun addition too.
No.3: Tie Dye Crocs
Have you seen these shoes?
No.4: VSCO makeup looks
Burts Bees is the go-to brand of makeup for VSCO girls.
(Get started with this set including eye shadow, lip crayon and mascara)
Because VSCO girls want a no-make up make up look.
Think natural, as Katerina says, with "flawless sunkissed glowing skin and a nude glossy lip"
Check out her tutorial above for a step by step guide.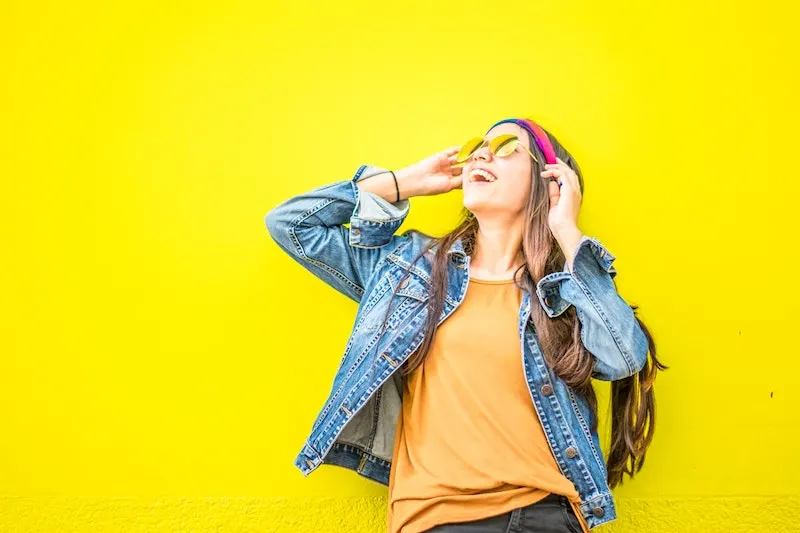 Image credit: juan mendez via Pexels
Frequently Asked Questions
Click the blue link below for more activities for kids and adults
No.1: Is it safe to sleep on a trampoline?
Absolutely, as long as you live in a friendly neighbourhood, AND you take a few necessary steps to stop you rolling off in the middle of the night.
An enclosure of some sort is vital.
No.2: How do you get VSCO on Instagram?
You can't. They are separate apps.
The best way is to download both apps, then edit in VSCO and save the pic to upload to instagram.
No.3: What are the most popular VSCO filters?
The VSCO pink preset is one, but the VSCO vintage filter is tops.
No.4: How do you get the golden hour filter on VSCO?
Another one of the most popular is the VSCO Golden Hour filter.
It's not a filter as such though.
This one is a trick.
Looking for MORE Trampoline Activities?
Click the blue links below for more activities for kids and adults