INSIDE: Everything you need to know about the best games to play on the trampoline by yourself
Introverts unite!
If you are looking for a list of fun things to do on a trampoline by yourself, this is the right place.
You'll find:
super fun things to do on the trampoline alone
trampoline tricks
trampoline chalk art ideas and tips on how to draw with chalk
unique trampoline activities
We've got them all.
Check out all these amazing backyard trampoline ideas below!
Disclosure: This article contains affiliate links. If you make a purchase after clicking on one of these links, we may receive a small commission at NO extra cost to you.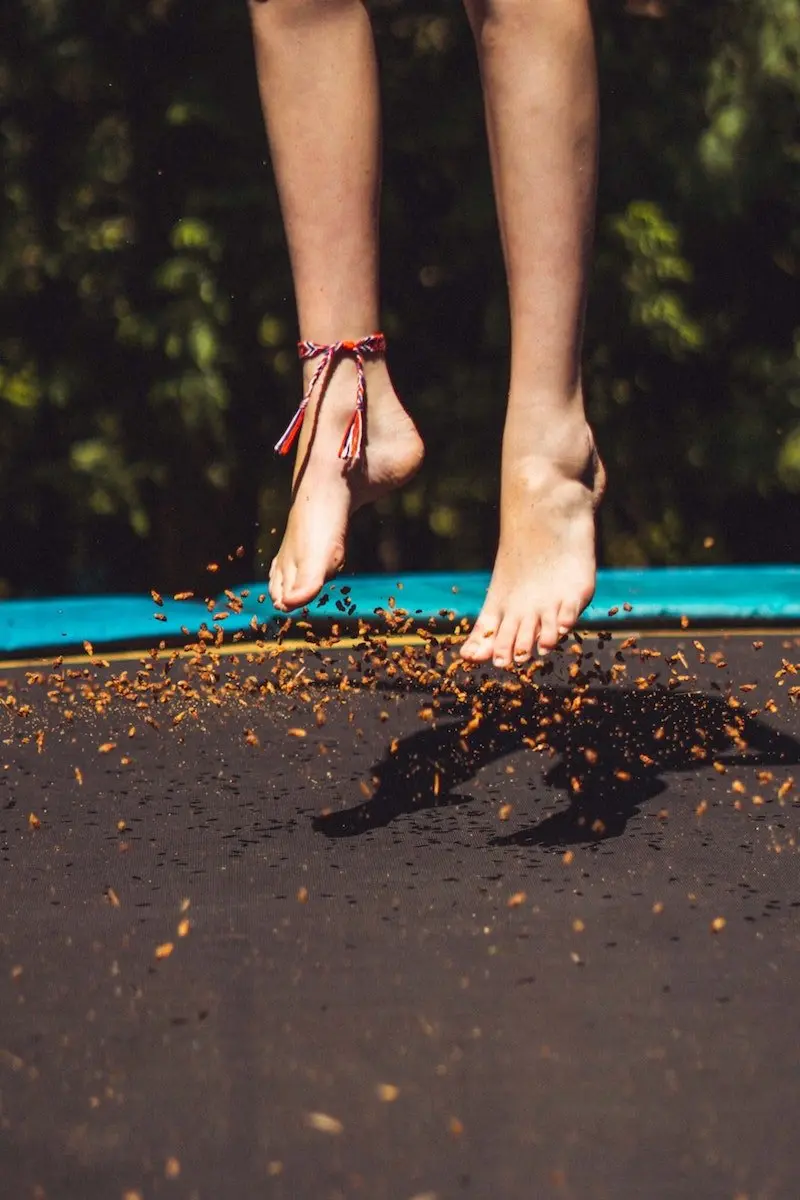 Image credit: Jasper Garratt via Unsplash
THE INSIDE SCOOP: BEST TRAMPOLINE ACTIVITIES FOR ADULTS & KIDS
Correct at time of publication on Roam the Gnome. We apologise in advance if there have been any changes we are unaware of. All prices in US dollars, unless otherwise stated. Trampoline play may have risks involved and ideas are shared for educational purposes only. The writer does not assume any responsibility and shall not be held liable for any complications. Play at your own risk.
First up, what is the best trampoline on the market for one?
Definitely check out VULY trampolines.
Have a look at their trampoline comparison chart to see the differences between the VULY Ultra and Flare in particular, especially if you are keen on trampoline games to play by yourself, and are looking for a quality trampoline to use.
They also have awesome trampoline accessories available including a SKATE DECK to practice all your new tricks!
RELATED: Read our Vuly Ultra trampoline review here too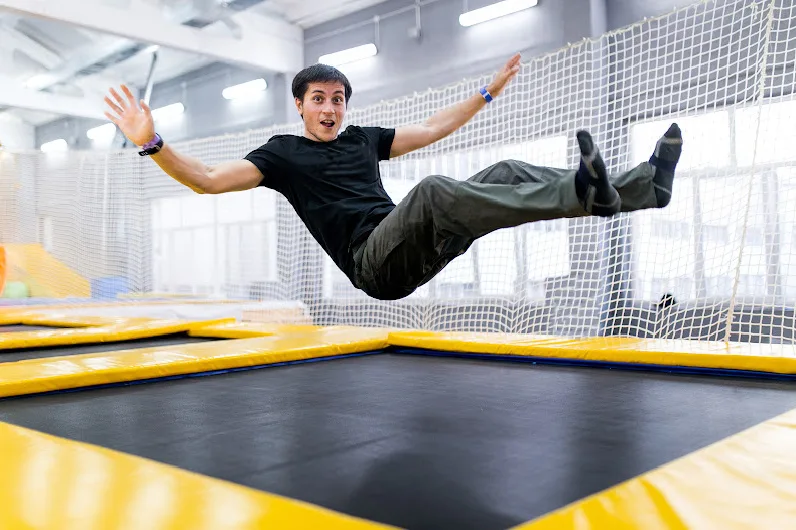 5 FUN GAMES TO PLAY ON THE TRAMPOLINE BY YOURSELF
Wondering what to do on a trampoline alone?
Here's a few ideas of what to do on a trampoline by yourself.
Having a go-to list of the best trampoline games for 1 mean you'll never have to feel sad to be alone again!
RELATED: 96 Best Trampoline Activities for Crazy Fun People!
No.1: Trampoline Dancing
Make up your own trampoline dance routines.
Be inspired by these fad dances – these are dance crazes that never get old.
Best Movie Dance Sequences
Here's one more of the best trampoline challenges for one person.
Dance by yourself on a trampoline.
You can check out the best movie dance sequences for inspo too.
Saturday night fever
Time Warp
Jolly Holiday from Mary Poppins
Singing in the Rain
Footloose
I've had the time of my life from Dirty Dancing
Enchanted dance scene with Amy Adams
500 days of summer dance scene
We're all in this together from High School Musical
13 Going on 30 Thriller dance
Step Up
West Side Story
What a Feeling in Flashdance
Prove me wrong in White Knights
A new edition to the list – In The Heights!
Blow up a few balloons to add to the fun aesthetic and you won't want to stop!
RELATED: 44+ Best Trampoline Games for Kids who need to burn energy!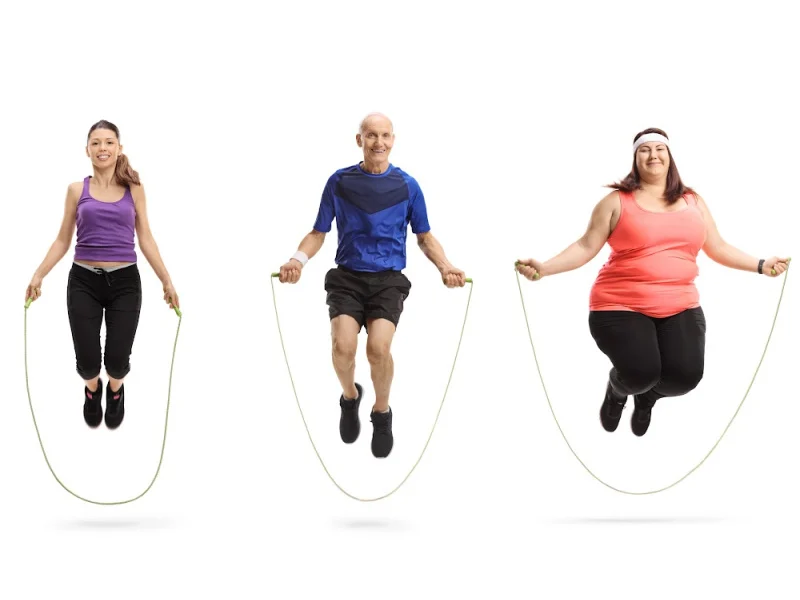 No.2: Trampoline Skipping
Jump rope on trampoline is a next level challenge.
Practice skipping with a single rope and see how many jumps you can get in before you miss one or fall in a heap. (Skipping is great trampoline cardio)
Once you start to build stamina, add a few cool skipping tricks to your repertoire too.
Before you know it, you'll be doing extreme skipping!
RELATED: The Best Trampoline for Adults 2021 – Comparison Buying Guide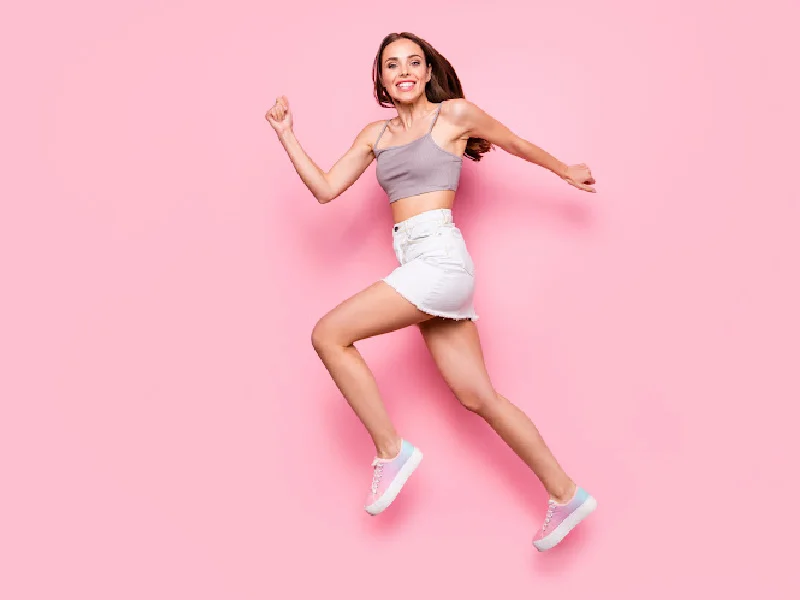 No.3: Trampoline jogging
Jog around the edge of the trampoline mat.
Or make up a jogging trampoline workout.
Or find a trampoline HIIT workout to inspire you.
Add a few trampoline exercises for core strength.
Jogging on a trampoline is one of the quickest ways to increase your fitness levels too.
Try it.
Bet it will only take a few seconds to know the answer to " is jogging on a trampoline good exercise? "
(See below for more fun trampoline exercises too.)
RELATED: Round Up of the Best Trampoline Brands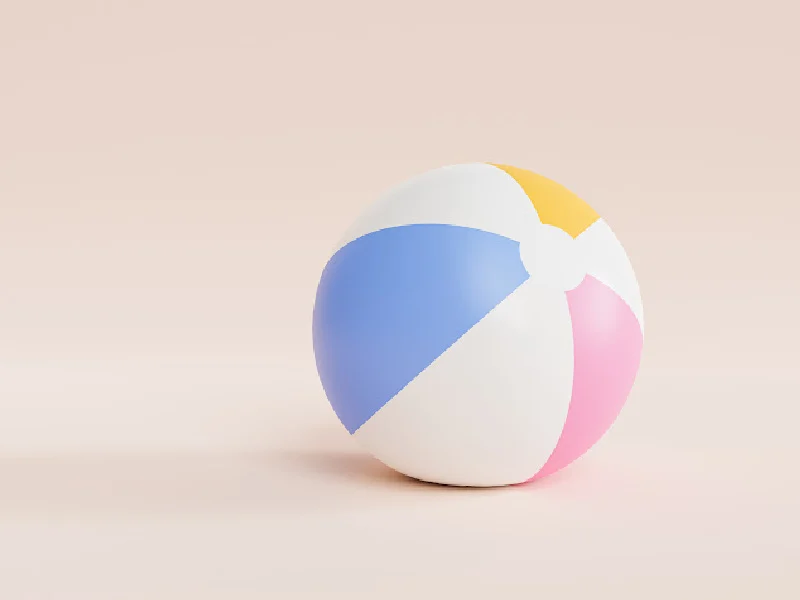 No.4: Awesome trampoline games with balls for one
Here are some fun games to play on a trampoline with a ball.
Grab an inflatable beach ball and challenge yourself to keep it in the air as long as possible while you bounce
Shoot basketball hoops into a trampoline basketball hoop – you'll need a universal basketball hoop for this trampoline basketball sport.
Target practice with a ball – draw some targets on the trampoline net with chalk and start jumping to level up the challenge
Make up a Trampoline ball game – bounce two balls at one time, or blow up water balloons for trampoline fun
Try solo trampoline twister or fill your enclosure with plastic balls to make a DIY ball pit for one.
RELATED: 11 Crazy Fun Trampoline Games with Balls that you'll love
No.5: Set up a Ninja obstacle course for yourself
Follow the leader and check out American Ninja Warrior to grab a few trampoline obstacle course ideas.
Include: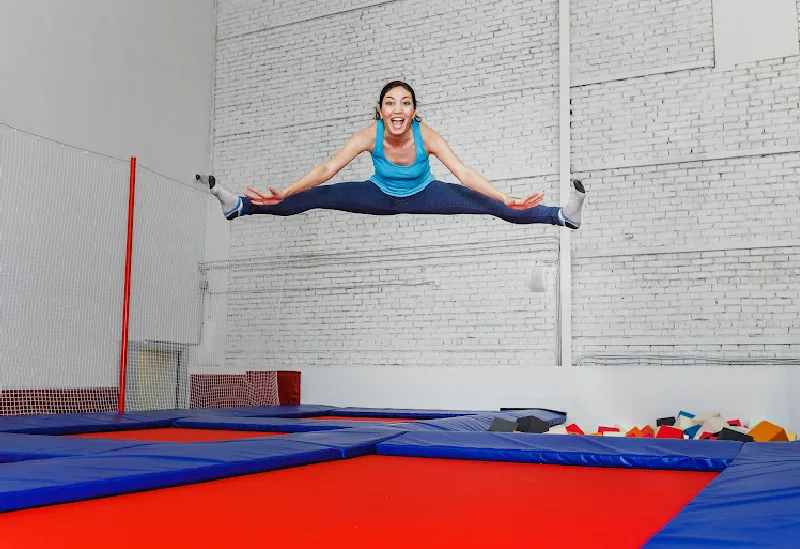 MORE FUN GAMES TO PLAY ON A TRAMPOLINE ALONE
No.6: Trampoline exercises
Is trampoline good exercise?
Is jumping on a trampoline good exercise?
This one player game sure is, and will definitely make you breathless!
The best trampoline workout is trampoline hopscotch.
Draw a hopscotch pattern on the trampoline mat with a piece of chalk, and then hop or jump your way to the end and back.
Repeat for 6o seconds.
THIS bouncing trampoline cardio turns it up a notch.
Health benefits of trampoline exercises for adults
The benefits of jumping on a trampoline consistently may include developing:
stamina
strength
toning up the muscles, and
tightening some of that loose skin
Trampoline weight loss is definitely a possibility, especially if you eat healthy food and reduce your intake of those sneaky late night snacks.
How many calories do you burn jumping on a trampoline?
That depends on how long you stick it out.
If you can keep moving for at least 20 minutes at a time, the calories burned jumping on trampoline will be enough to make a difference.
80's trampoline workout inspiration!
Of course, if you want to make it really fun, challenge yourself to master this 1980's aerobics trampoline rebounder class.
Or search for trampoline fitness classes locally to add some moves to your range of exercises.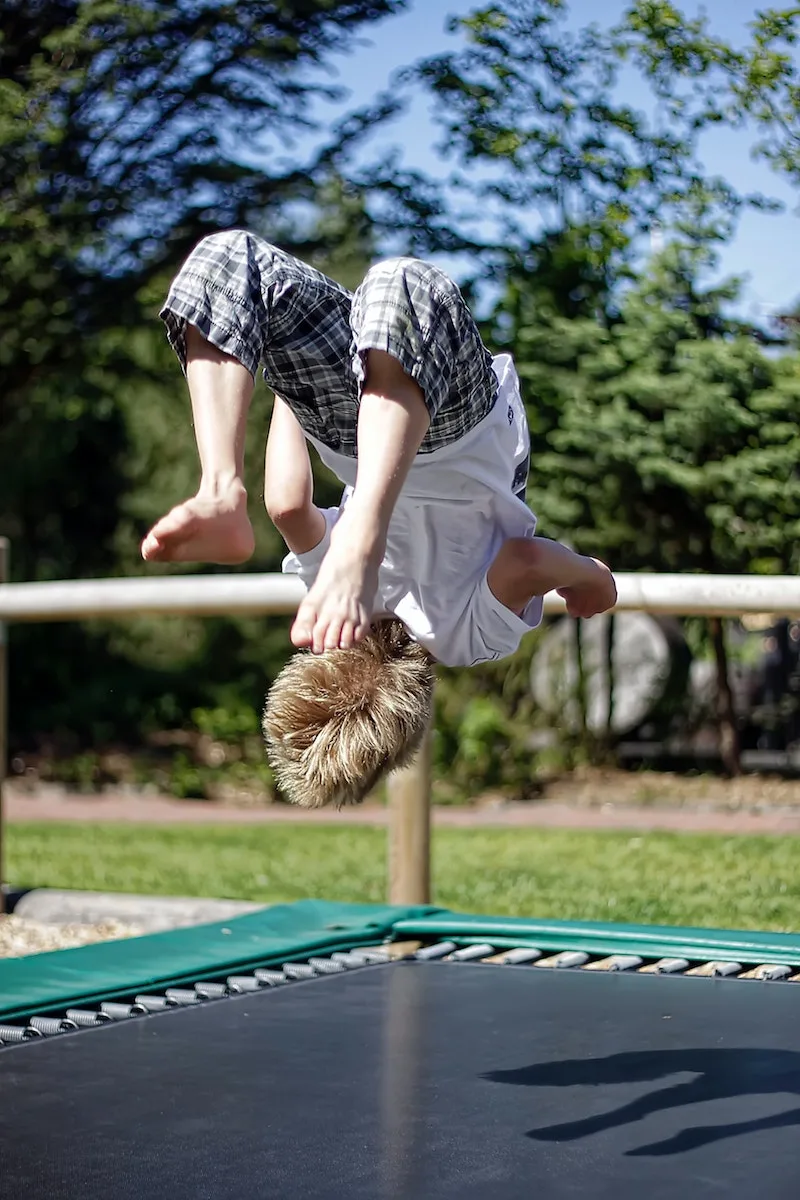 Image credit: Martin Magnemyr via Unsplash
No.7: Best Trampoline Tricks for one person
Here's a guide to the 16 best trampoline tricks.
It includes:
how to jump on a trampoline
how to do a tuck jump trampoline trick
how to do tumbling on a trampoline, cartwheels and seat drops
how to do a front drop, back drop, and hands and knees drop on a tramp
how to do a front flip, backflip, a full and a gainer
how to do hand springs on a trampoline
Trampoline flipping games are one way to build strength and flexibility in your body, but more than that, they are the best way to take hold of your inner child again!
(And are fun for real life children too)
RELATED: Guide to the Best Trampoline for Kids 2021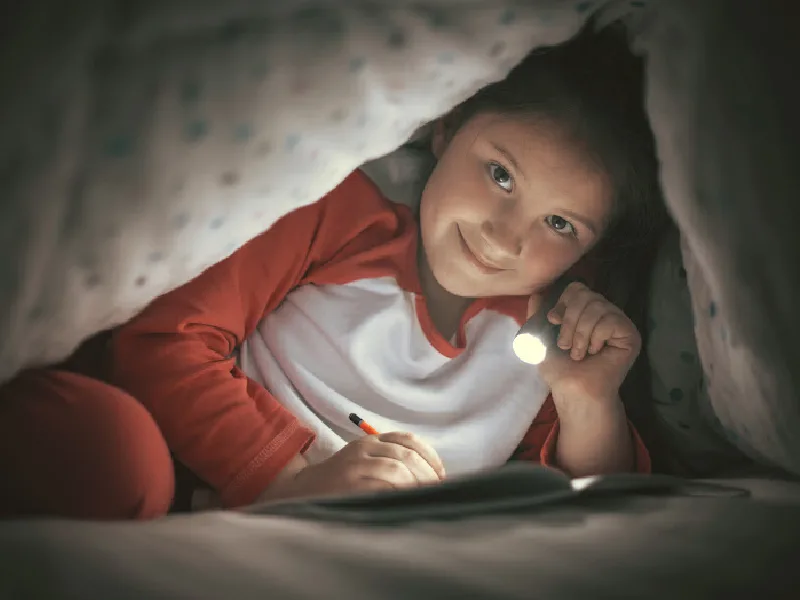 MORE Fun Things to do on a Trampoline alone
Here's two more good Games to play on the trampoline by yourself.
No.8: Make a Trampoline Fort Cubby
Young kids love to build a trampoline cubby.
And what adult couldn't do with a bit of blanket fort time too?
Grab your favorite book or your laptop for a session of Netflix.
Go on!
It's time.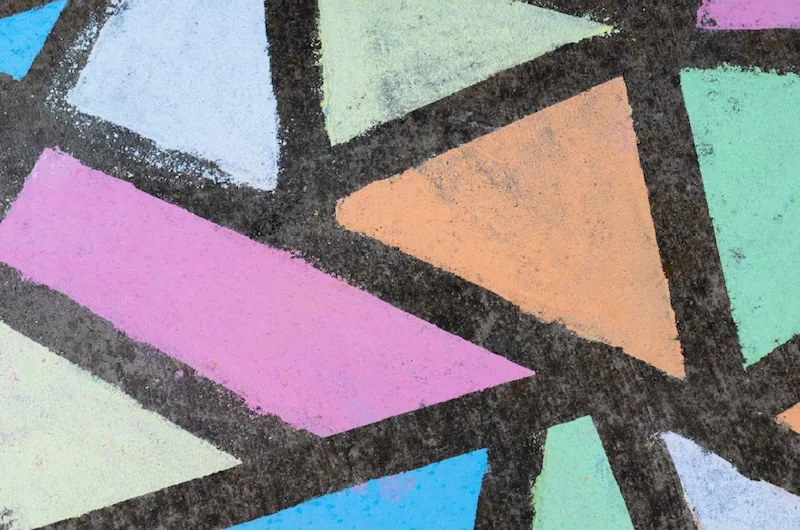 No.9: Chalk Art on the Trampoline
Be inspired by chalk art ideas on the internet and use your trampoline mat as your canvas.
Buy some Crayola chalk (the colors in the 48 pack of washable sidewalk chalk are fantastic) or pick up a set of Mercurius Blackboard Pastel chalk
We wouldn't use anything else.
Sacred Geometry mandalas, abstract art patterns and bright circle patterns are a good place to start.
You can't go wrong with a rainbow either!
RELATED: 23 Arty Farty Fun Things to do on a Trampoline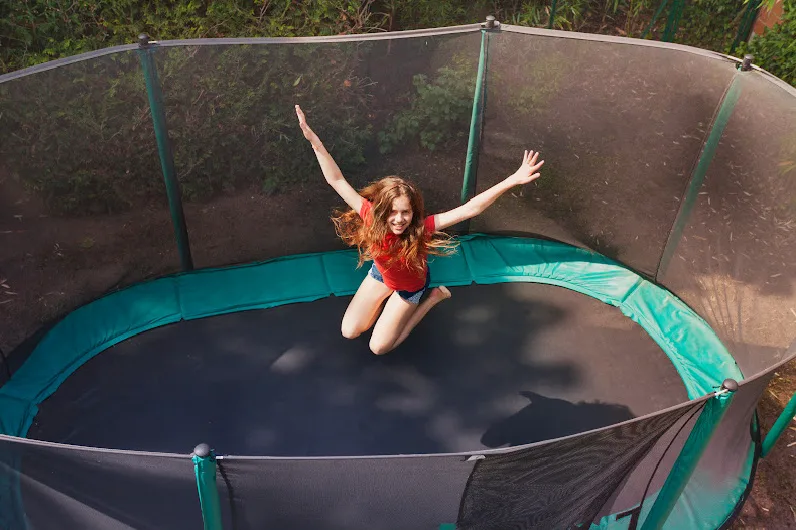 Looking for MORE Trampoline Activities?
Click the blue links below for more activities for kids and adults