INSIDE: The Ultimate Round Up of Fun Trampoline Activities for the whole family
Looking for new, unique trampoline activities to do with kids and the entire family?
You are in luck.
Check out our mini-guides below to find a big list.
They are FULL of inspiration for keeping kids and family members active, busy and moving.
Some of them will inspire you to fire up your creative spark too!
See below for all the details.
Disclosure: This article contains affiliate links. If you make a purchase after clicking on one of these links, we may receive a small commission at NO extra cost to you.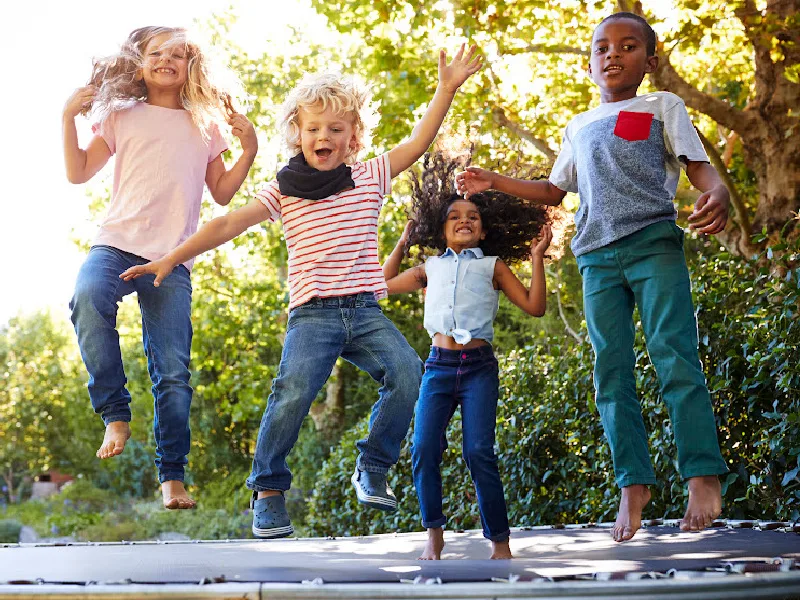 THE INSIDE SCOOP: BEST TRAMPOLINE ACTIVITIES ROUND UP
Correct at time of publication on Roam the Gnome. We apologise in advance if there have been any changes we are unaware of. All prices in US dollars, unless otherwise stated. Trampoline play may have risks involved and ideas are shared for educational purposes only. The writer does not assume any responsibility and shall not be held liable for any complications. Play at your own risk.
44 Best Trampoline Games for Kids who need to burn energy!
Looking for ways to keep your kids entertained on the backyard trampoline?
Look no further than this:
44 of the Best Trampoline Games for Kids
There's all kinds of movement games, bubbles, ball activities, and things to challenge both body AND mind.
Plus trampoline games for two, three, four and more players.
(Some of these competitive trampoline games are heart starters!)
Free Trampoline tricks 101.
Pool noodle battles and beach ball games.
A special section on trampoline games for preschoolers and toddlers.
AND a big list of the best trampoline water games for all ages.
Don't miss it.
(And let us know of your ideas so we can boost it to 50 things to do on a trampoline. We're not far off!)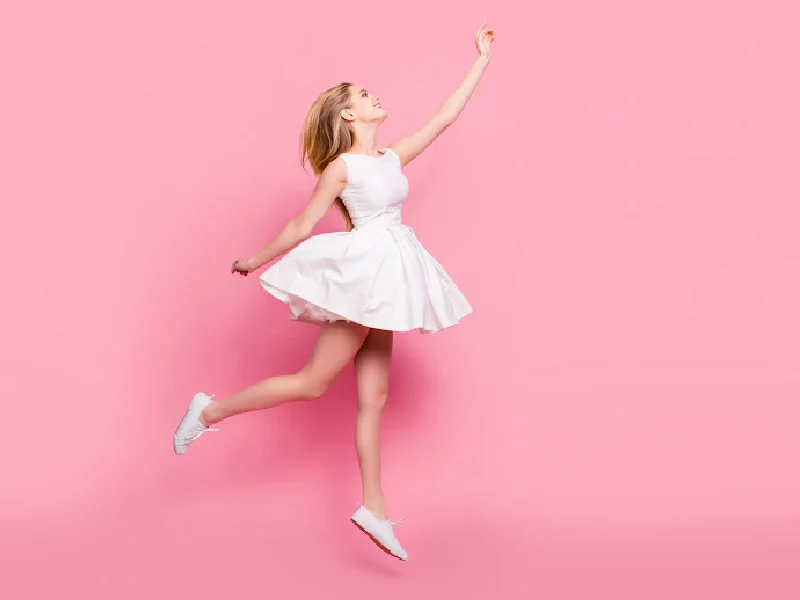 Best Games to Play on the Trampoline By Yourself
This one is for the introverts among us.
A big list of the best things to do on a trampoline by yourself alone.
There's some unique and unusual ideas including DANCE OFFS!
And one player games.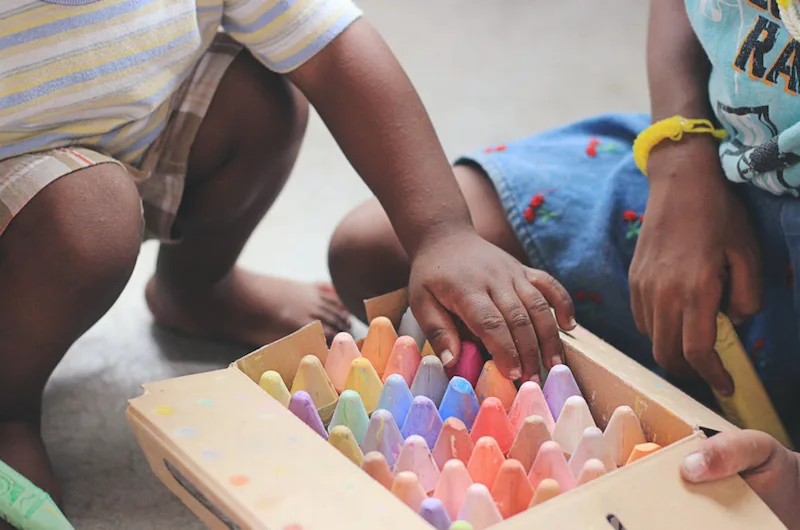 23 Arty Farty Fun Things to DO on a Trampoline
If you and your kids are more arty than sporty, then our guide to the best creative things to do on a trampoline will be right up your alley.
There's all kinds of special trampoline things to do including:
how to host a foam party on a trampoline
Disney inspired fun outside
trampoline ball pits and movie nights
nature play and loose parts play games inside the trampoline enclosure
trampoline party ideas and water balloons
using sidewalk chalk on the trampoline surface to make art
AND SO MUCH MORE.
Kids love it.
If you are asking what are fun things for children on a trampoline?, it's definitely worth a look!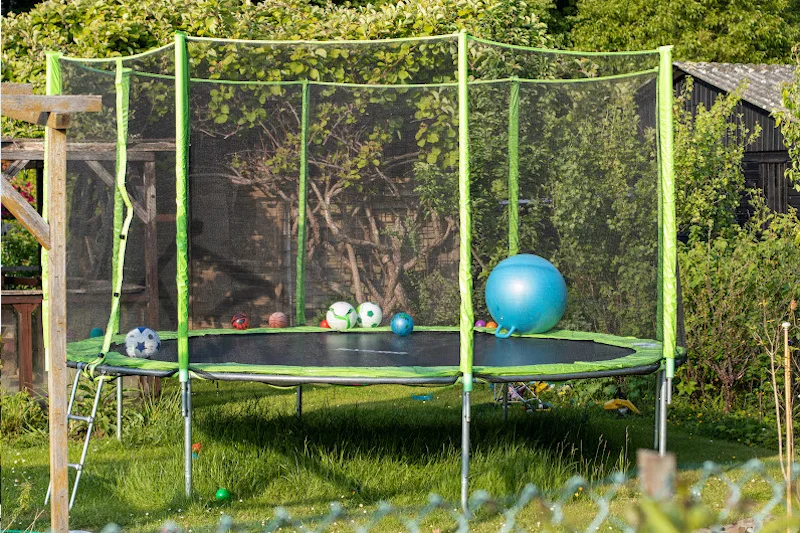 11 Crazy Fun Trampoline Games with Balls that you'll love
Our guide to super fun trampoline games with balls is a popular read.
Inside you'll find instructions for:
trampoline paddle ball
trampoline cup pong
trampoline volley ball
trampoline basketball
trampoline poison ball
trampoline soccer
And 5 more trampoline ball games too.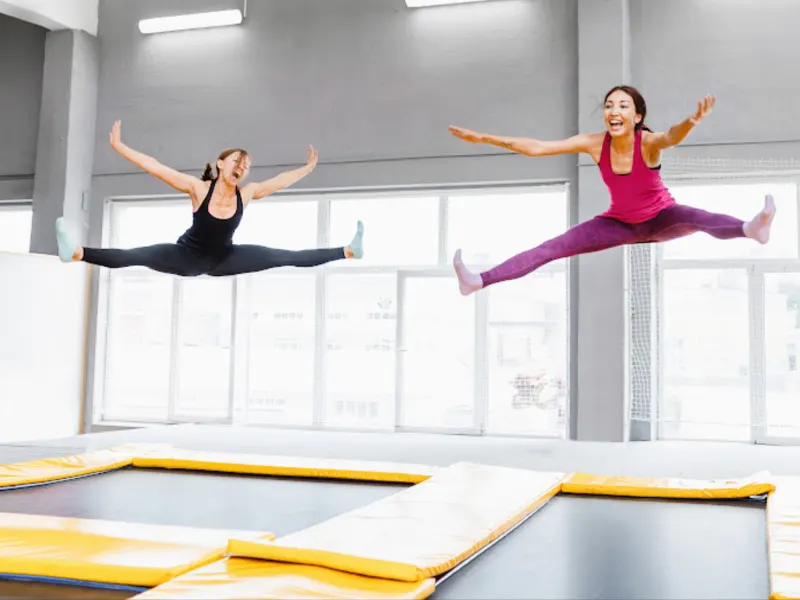 The Best Trampoline Tricks ever – all in one place!
The ultimate guide to the best trampoline tricks is the only read you need.
We answer the questions:
What is the easiest trick to do on a trampoline?
What is the hardest flip to do?
What are flips called in gymnastics?
And show you all you need to know about how to do tuck jumps, tumbling, front flips, back flips, front drops, back drops and hand springs too.
All this, with pictorial guides and awesome videos from around the web to help you learn easy tricks on the trampoline too.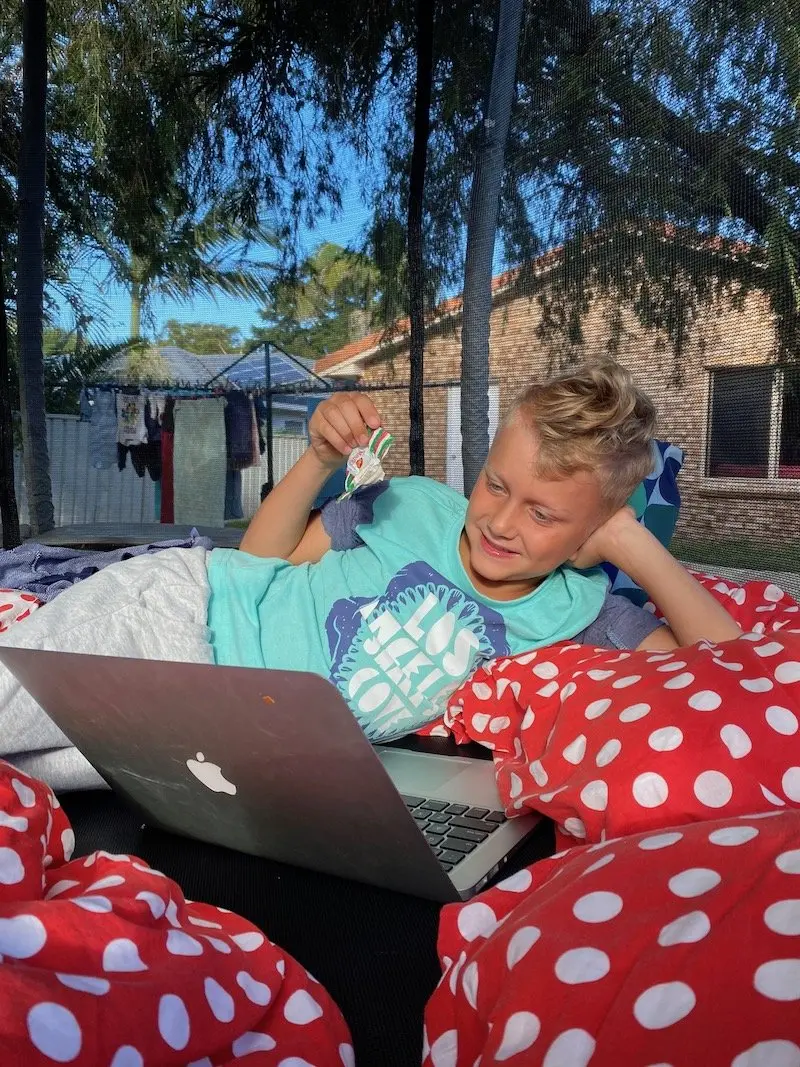 The Essential and Best Trampoline Sleepover Guide
The Ultimate Trampoline Sleepover Guide includes EVERYTHING you need to know about sleeping on a trampoline.
Including:
the trampoline essentials you'll need for a comfy sleep, plus
the best trampoline snacks, and
best crafts and activities to do on a sleepover trampoline
how to decorate a trampoline for a sleepover party
cool trampoline ideas you won't have thought of before
It's a MONSTER guide and you won't find a more comprehensive guide anywhere else.
Take a peek via the link above.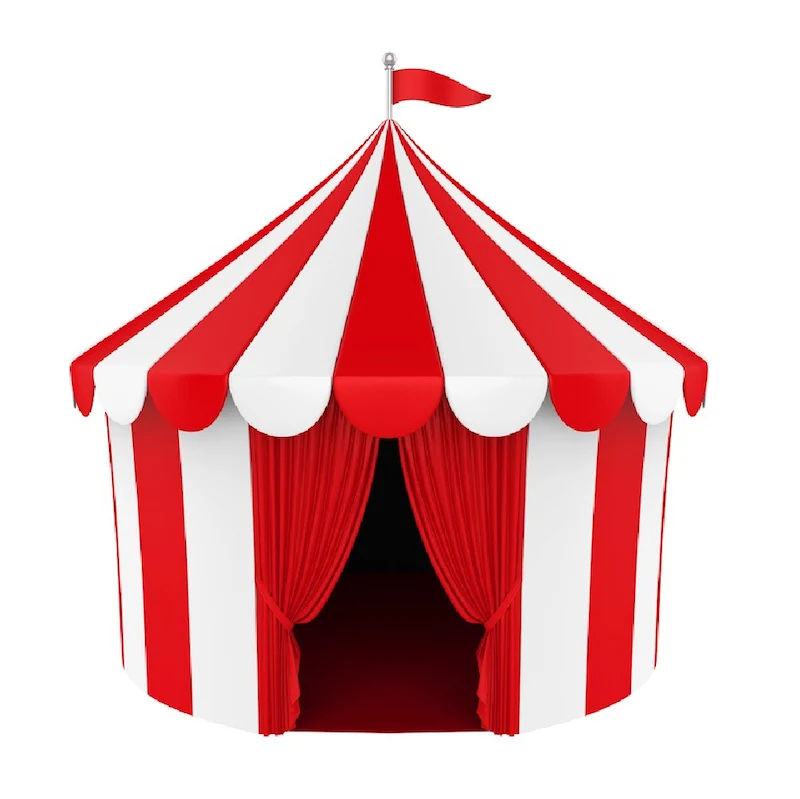 7 Ways to Make the Best Trampoline Tent for Sleepover Fun
You read right.
This one is full of ideas on how to make an DIY fort on the trampoline
AND decorate it with all the fun stuff!
Or theme it, like a circus or a fairytale.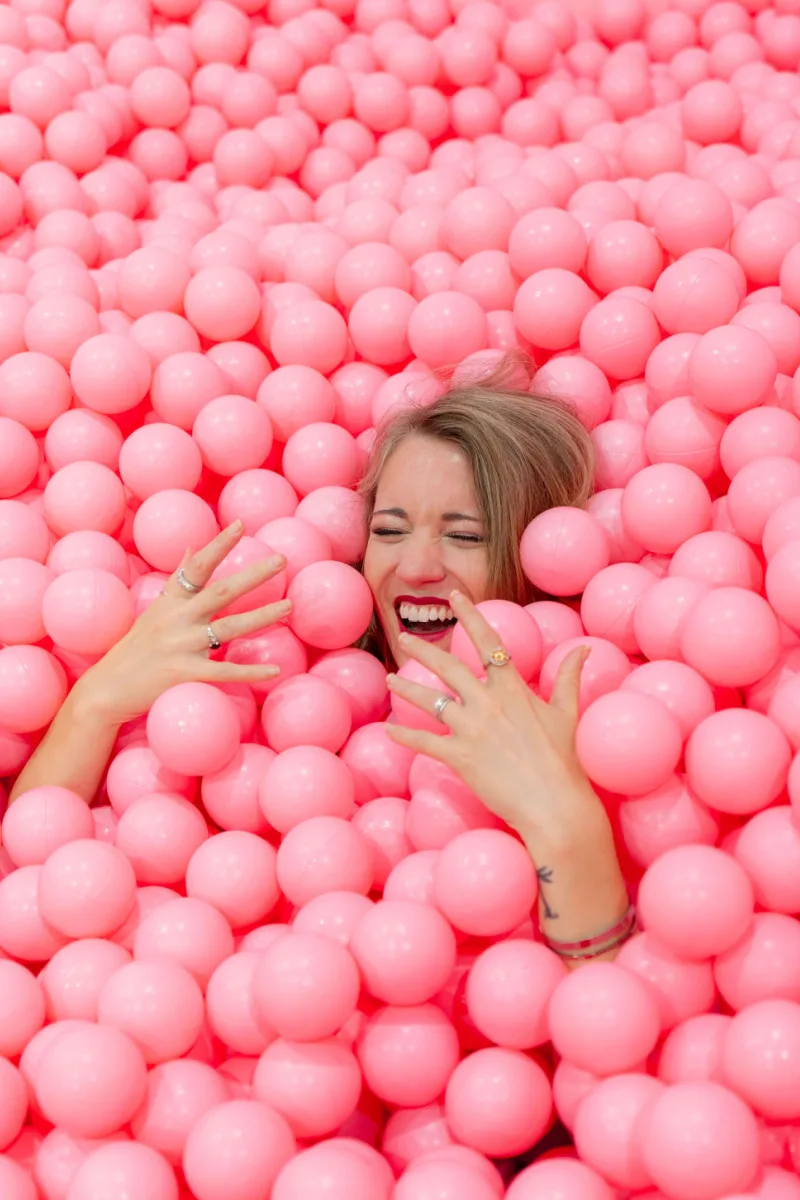 Best VSCO Trampoline Sleepover ideas
Check out this guide to a VSCO girl sleepover on the trampoline
It has all you need to know about setting up a sleepover party aesthetic that is totally instagrammable.
Pretty in pink and all.
Check it out.
Best Trampoline Activities Occupational Therapy
Trampoline therapy is a fabulous support tool for children and adults needing extra support with their bodily function and movement.
Trampoline use in occupational therapy is a positive step in the right direction to help people after brain injury, illness or stroke as well as disabilities such as cerebral palsy.
Trampoline exercises in occupational therapy can help:
posture
coordination
balance
left right brain integration
midline development
head and neck control
muscle tone
anxiety – regulated jumping in a rhythm can soothe the nervous system
sensory stimulation and regulation
physical activity and stretching
develop use of the hands
Enquire at your local trampoline park to see if there are any accessible programs or trainers available to help.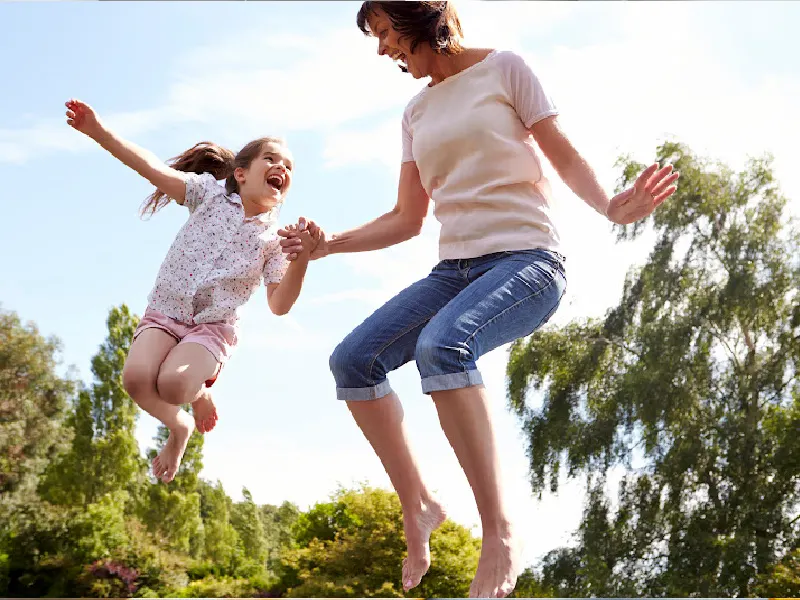 THE GUIDE TO THE BEST TRAMPOLINE TO BUY
This is our trampoline buying guide that shows you the best trampolines on the market, the best time to buy a trampoline, the best place to buy a trampoline, the safest trampoline to buy, and the cheapest place to buy a trampoline.
You'll also find:
the best trampoline for kids
the best bounce trampoline (the bounciest trampoline is the ultimate!), and
the top trampolines for tricks.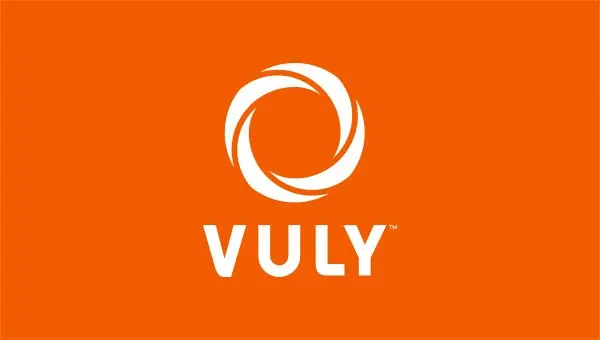 The Best Trampoline Brands
The best trampoline on the market in our opinion is a VULY trampoline.
We've had ours for 18 months and it still looks like new, even under the harsh Australian sun.
And the trampoline mat has a 5 YEAR WARRANTY.
That's unheard of.
But there's other options that we'd consider too, especially if we wanted to change to a spring free trampoline, or were looking for a rectangular trampoline (they are harder and harder to find)
RELATED: Round Up of the Best Trampoline Brands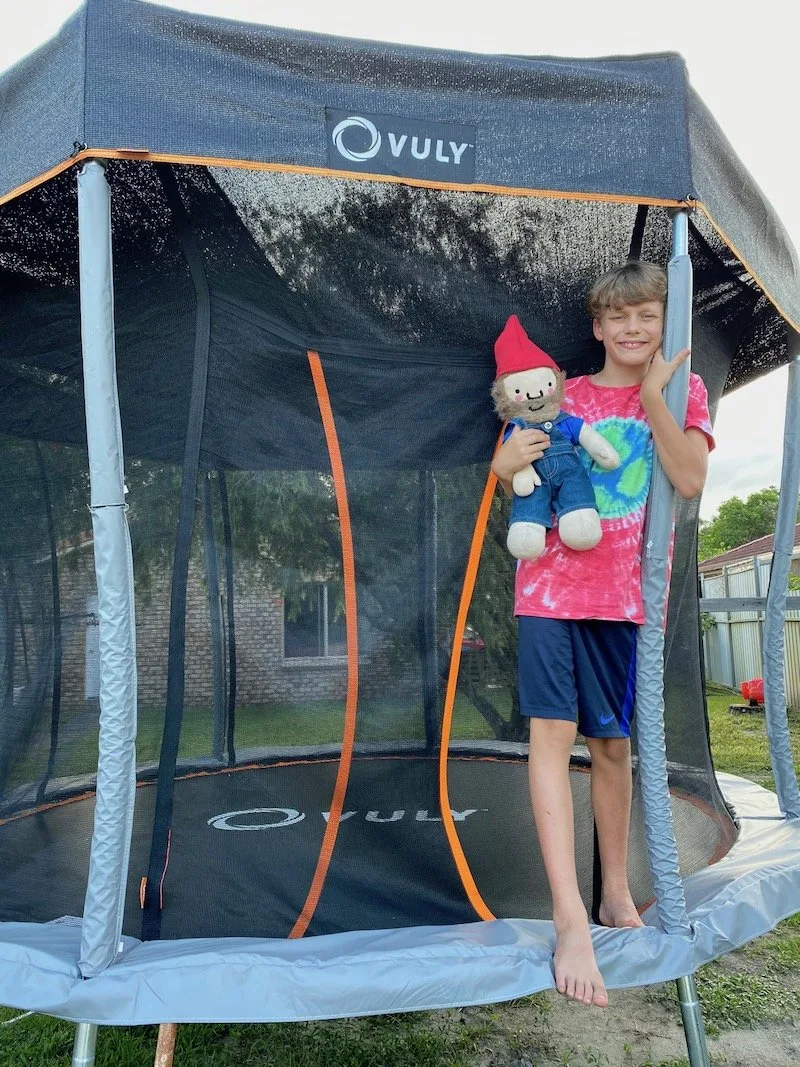 Our Honest VULY Trampoline Review
Read our VULY Trampoline Review
These trampolines are one of the best trampolines for tricks and gymnastics and trampoline exercise for adults.
But the best bit is the quality of the product.
It's like no other.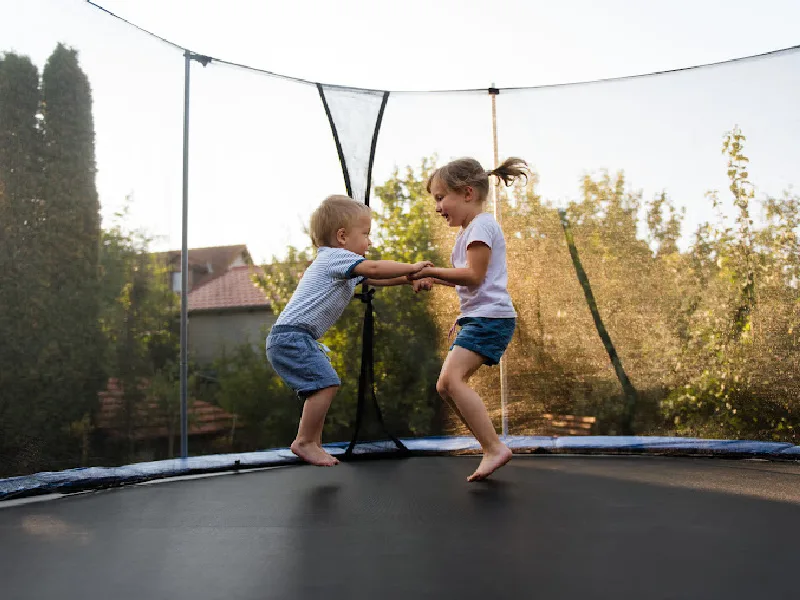 The Best Trampoline for Kids 2021
Looking for a guide to the best trampolines for kids.
Read our comparison guide above.
It lists the best trampolines for toddlers and preschoolers, and the best trampolines for teens too.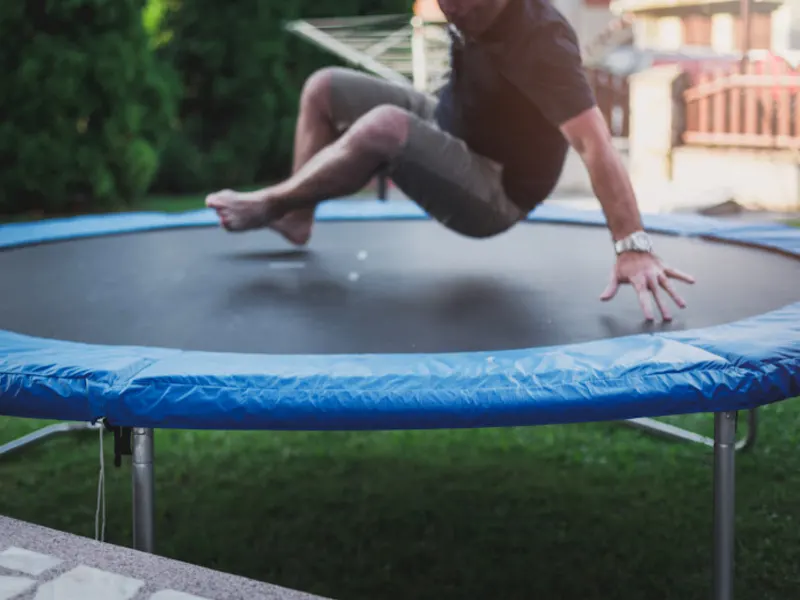 The Best Trampoline for Adults
Looking for a guide on the best trampolines for adults to buy?
Read our comparison guide above.
It lists:
the best trampolines for heavy adults
the best small trampolines for adults
the best large trampolines for adults
the best mini rebounder trampolines for indoors
AND there's a bonus section on the best trampoline exercise for adults too.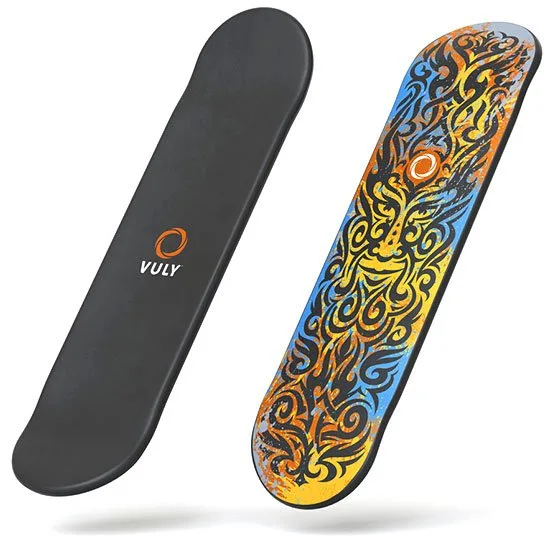 The Best VULY Trampoline Accessories
Read this guide to the best VULY accessories for trampolines.
There's basketball hoops, ladders, lights, and sound speakers to make your trampoline more fun!

Looking for MORE Fun Trampoline Activities?
Click the blue links below for more activities for kids and adults