INSIDE: Everything you need to know about things you need for a trampoline sleepover for kids
CAN you sleep on a trampoline?
WHAT do you need to sleep on a trampoline?
HOW do you sleepover on a trampoline?
WHAT are the best things to do at a trampoline sleepover?
All these questions, and more, will be answered by our definite guide to a DIY trampoline sleepover experience.
It's a good read.
Take a look below for details of all the trampoline sleepover supplies you'll need for an epic event!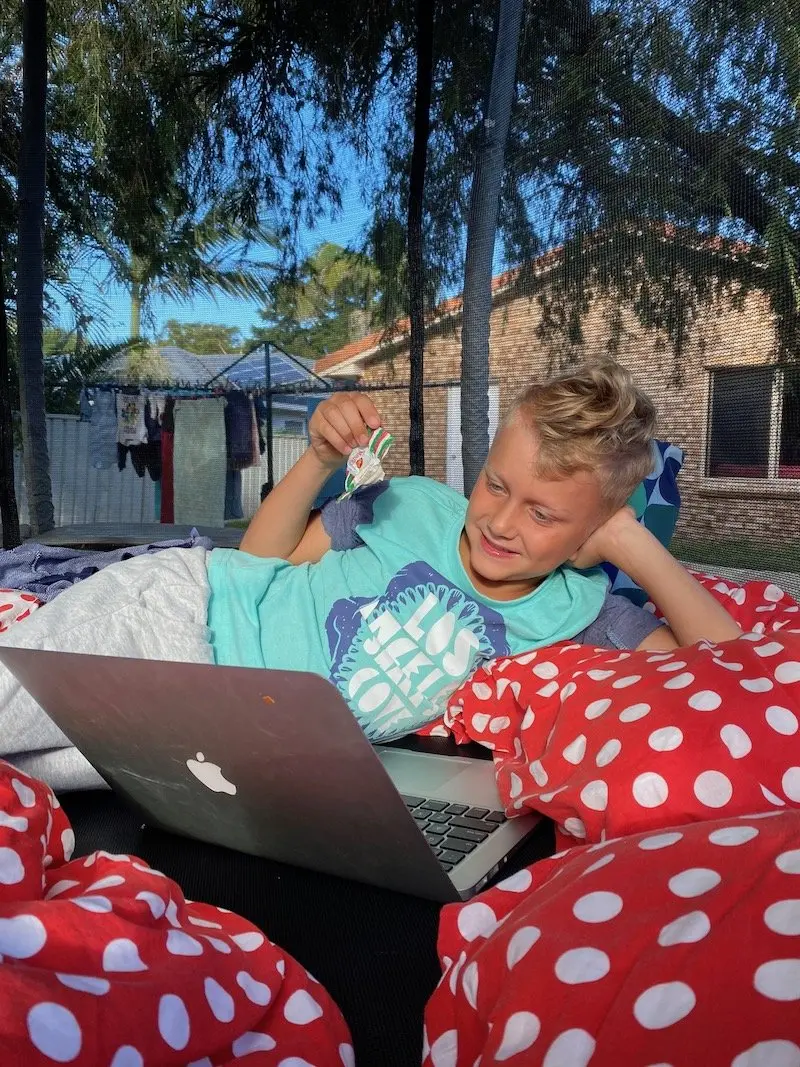 THE INSIDE SCOOP: 36 Best Trampoline Sleepover Ideas
Disclosure: This article contains affiliate links. If you make a purchase after clicking on one of these links, we may receive a small commission at NO extra cost to you. Main image: Karolina Grabowska via Pexels
We'll make sure you are comfy and warm for your outdoor trampoline sleepover, by giving you a list of the things you should prepare in advance.
Plus, get all the tips on the best snacks for a trampoline and trampoline sleepover entertainment too.
Take a look at our guide to cute Trampoline Sleepover ideas below.
First up, the perfect sleepover definition: "an occasion of spending the night away from home, or of having a guest or guests spend the night in one's home."
A trampoline sleepover definition is similar, except that guests will sleep ON the trampoline in the backyard, instead of in a bed or a tent.
How do you camp on a trampoline?
First up, pick a fine dry day/evening.
If there's any chance of rain on the forecast, postpone using your ideas for a trampoline sleepover fort set up for another day.
There is NOTHING much worse than camping in the rain.
Uggh.
RELATED: 96 Best Trampoline Activities for Crazy Fun People!

Hot tip: Trampoline Safety Enclosure Net
Next, comfort is a prerequisite for trampoline beds.
And preferably some kind of trampoline net or barrier to stop you falling off the trampoline in the middle of the night.
A trampoline safety enclosure (like the one we have on our Vuly trampoline) also helps you to create an instant nesting area to keep everything contained in the space.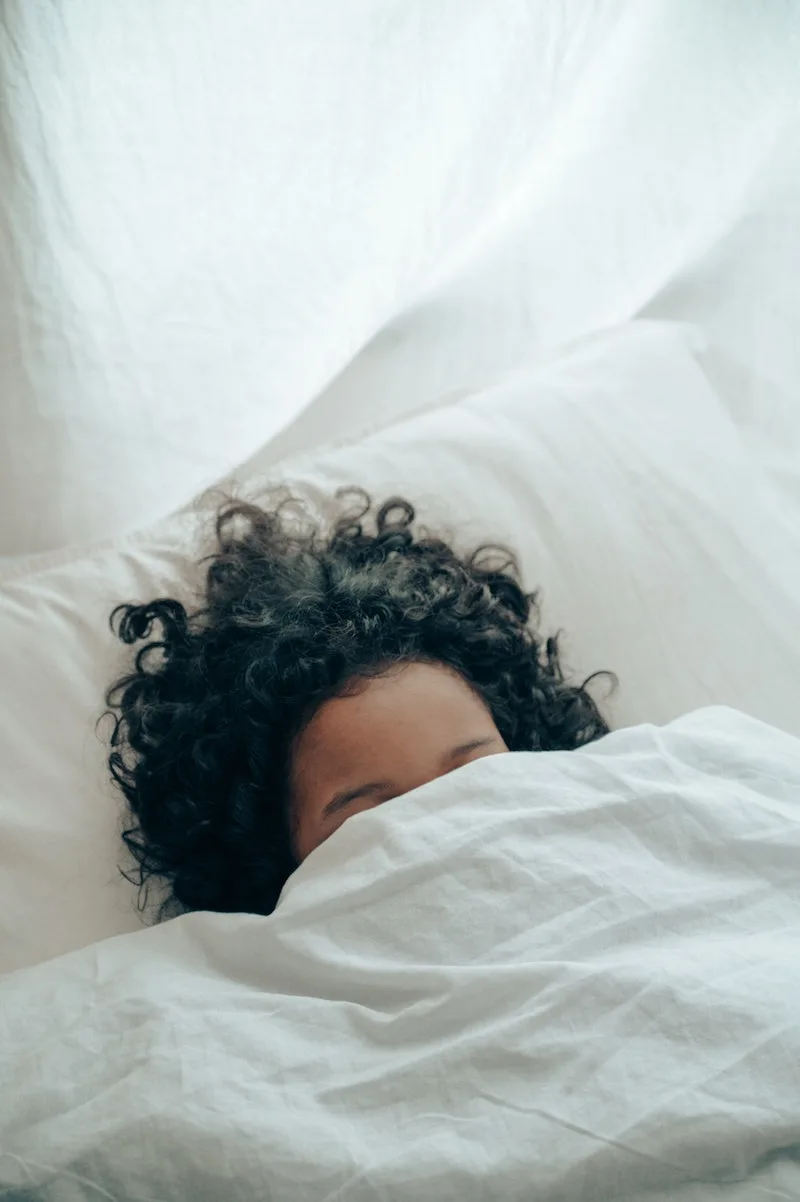 Image credit: Ketut Subiyanto via Pexels
No.1: Trampoline Sleepover Essentials
Correct at time of publication on Roam the Gnome. Please check with venue for updates. We apologise in advance if there have been any changes we are unaware of. All prices in US dollars, unless otherwise stated
What do you need for a trampoline sleepover?
Fill your trampoline with these camping sleepover essentials.
No.1: Blankets & Duvets (Doonas)
Grab as many blankets, doonas, thick padded comforters, duvets, patchwork quilts and bedspreads as you (or your mom/grandma) will allow you to take outside of the house.
One thing I know for sure after a sleep on trampoline is that the more comfortable and soft you can make your "mattress" under you, the more likely it is you'll have a good (or great) night's sleep!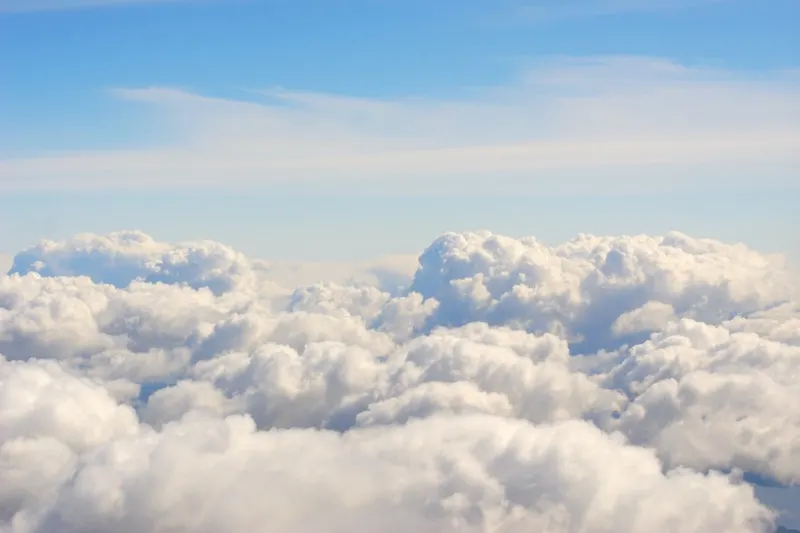 Image credit: Pero Kalimero on Unsplash
"Cloud bedding"
Make it as thick and fluffy as you imagine a cloud would be!
And then double your thickness.
Because comfy is KEY!
No.2: Flat sheets
Cover your fluffy bedding with a couple of clean flat sheets.
There's little better than jumping into clean sheets on your bed, and you'll be extra grateful for this decadent luxury on a trampoline campout!
No.3: Sleeping Bags
Waterproof sleeping bags are a good idea if there's any chance of wriggling and the warm covers falling off.
These camping must-haves are equally as good on a trampoline sleepout.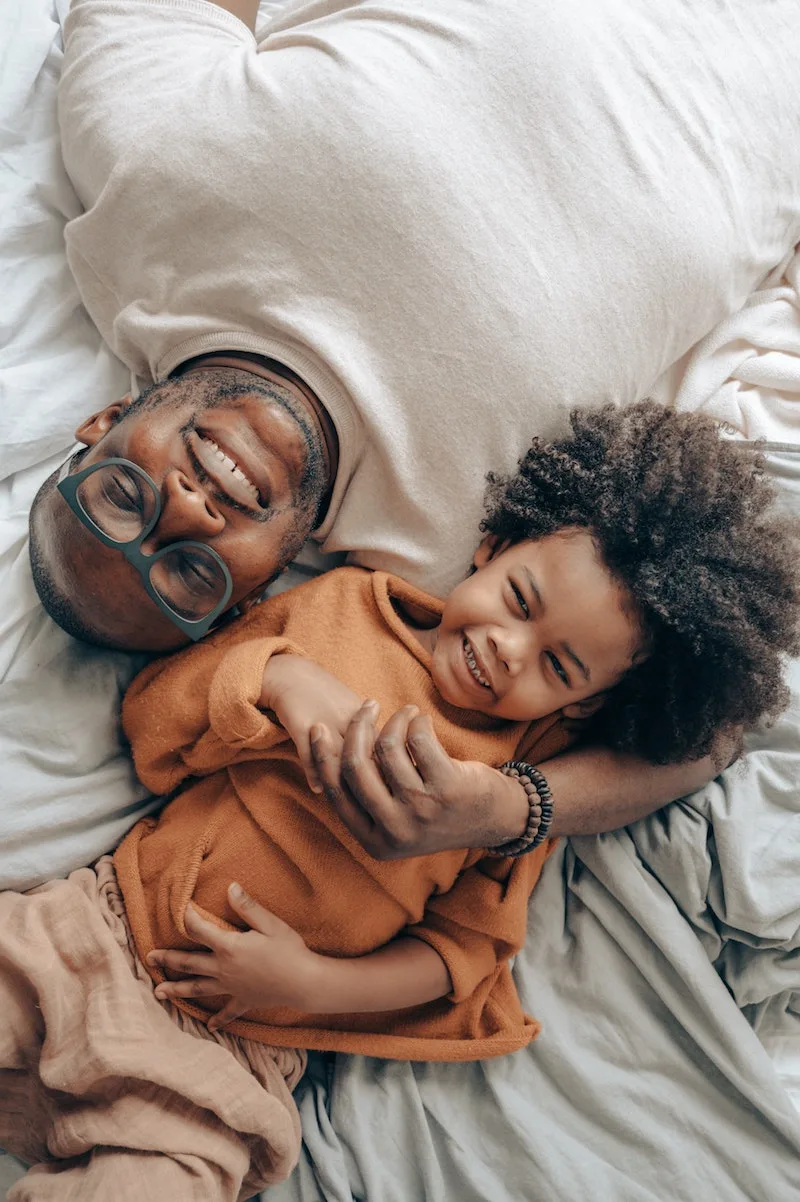 Image credit:Ketut Subiyanto via Pexels
No.4: LOTS of Plump Cushions & Big Fluffy Pillows
Take the cushions from your outdoor setting, the pillows from your bed, and the decorative cushions from your lounge.
Steal them from your siblings or children if you need to!
The more pillows and cushions in your campout cave, the better.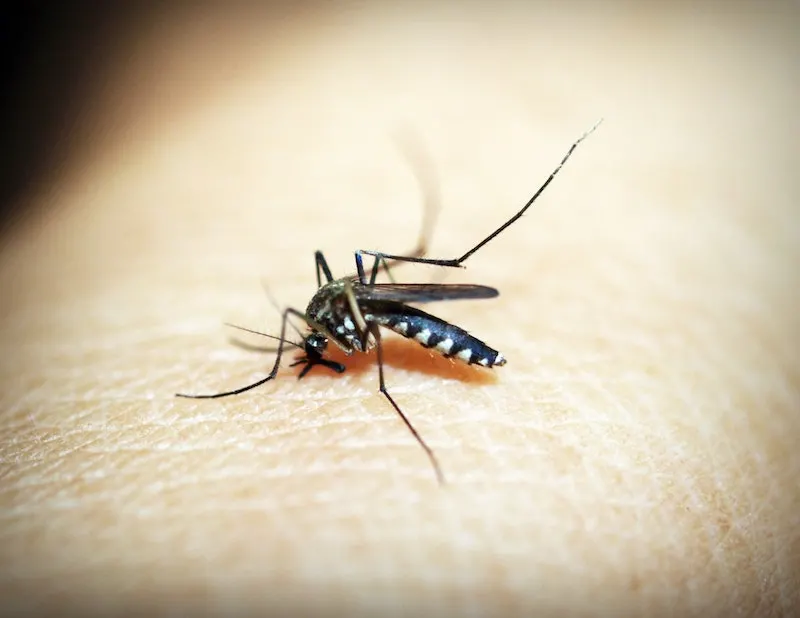 Image credit: icon0
No.5: Mosquito Net Camping Mesh Protection
If your trampoline tent cover is not mozzie or bug proof, be sure to buy a giant sized mozzie net to go over the top.
This can be the difference between a good night's sleep, and a night of buzzing, slapping and all round discomfort.
Buy Now on Amazon: Ultra Large Mosquito Net for camping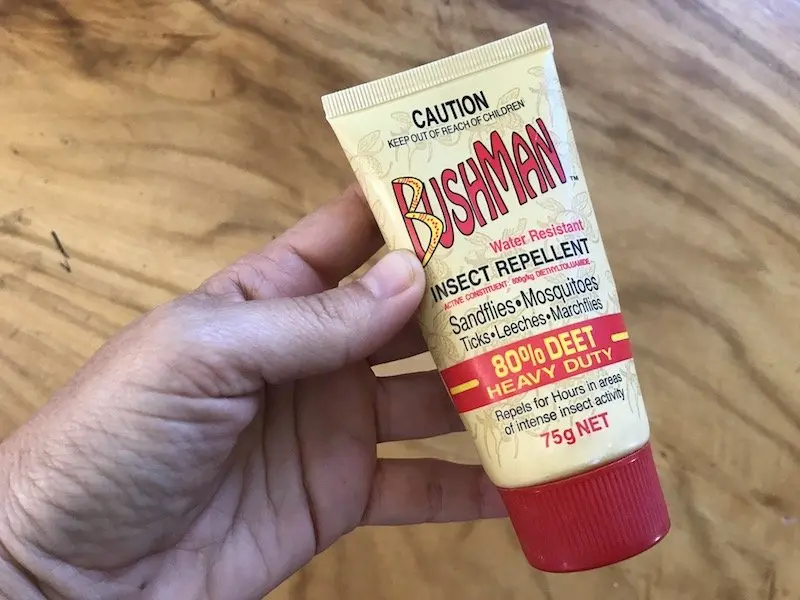 No.6: Insect Repellent Bug Spray
Read our big list of the best insect repellents to try.
(It's our recommendation for Asia but that makes these bug sprays good for everywhere, including home!)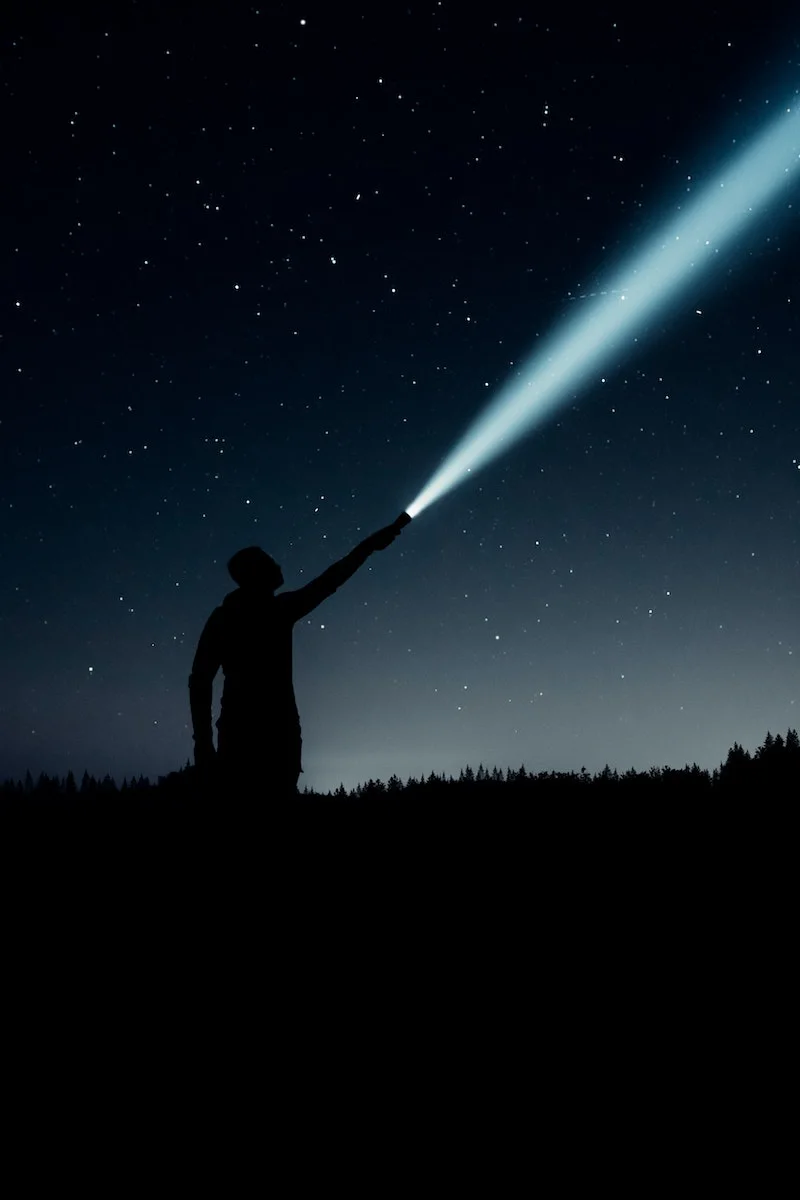 Image credit: Linus Sandvide on Unsplash
No.7: Torch & Flashlights
A must have accessory for camping on the trampoline adventures.
Grab this two-pack of Gearlight flashlights
That will be a saviour when the first one goes missing!

Image credit: S'well on Unsplash
No.8: How to set up the ultimate sleepover on a trampoline?
First you build a DIY Trampoline fort.
Second, you need trampoline entertainment.
Third, add SNACKS!
Lots of snacks, including midnight snacks, and snacks for 7pm, 8pm, 9pm, AND breakfast.
Keep a supply healthy snacks (read our guide here) and not so healthy snacks nearby!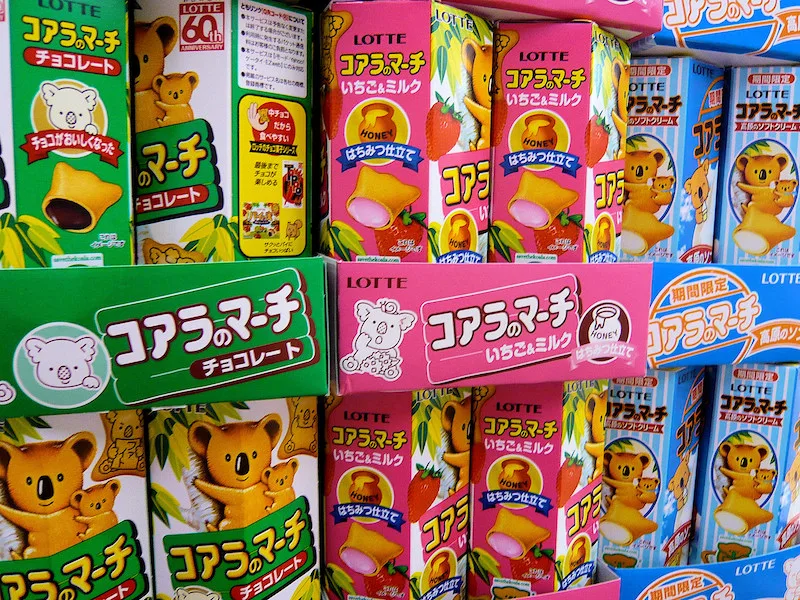 No.9: Include the Best Candies from Japan
Don't even think about hosting a sleepover with friends on a trampoline without a bunch of kawaii Japanese candy and snacks to try.
These candies are seriously the best in the world.
Be sure to add these Japanese candies to your list:
Pocky sticks
Lotte Crunky chocolate
Koala no March biscuits, &
Japanese milky candy
Now, take a look at our trampoline camping ideas below to bring all the magic.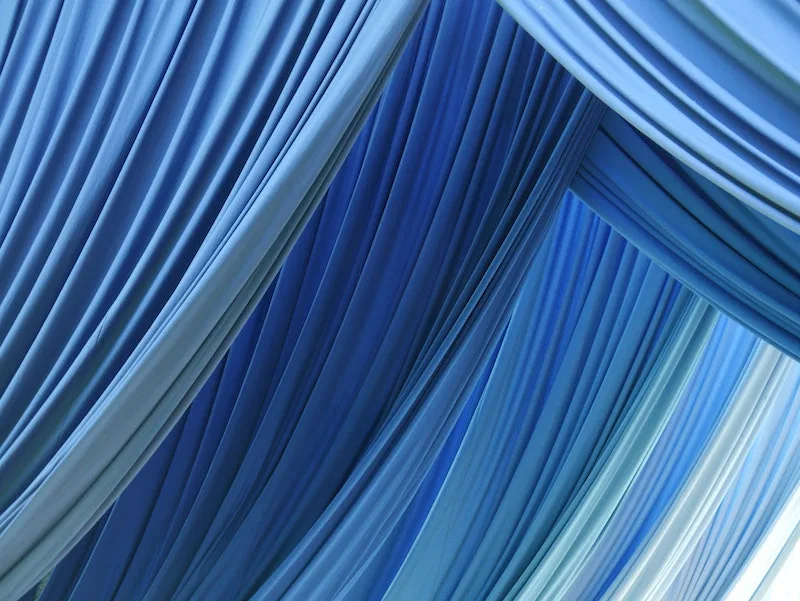 Image credit: Paul Teysen via Unsplash
No.2: Build a Trampoline Sleepover Tent
How do you build a trampoline fort?
The best way to build a DIY trampoline tent is to utilise your trampoline frame as the foundation for your trampoline tent DIY.
Use commercial grade nylon rope to make a giant spider web-like structure, strung from one of the trampoline poles to the next, and so on.
Then you can drape long lengths of fabric over the web to make a roof.
Let the fabric hang over the sides to create instant walls and shade cover for sleeping on the trampoline.
Two more trampoline tent DIY ideas
Here's a few more budget and easy trampoline tent ideas for DIY trampoline shade cover.
Hang:
plain cotton flat sheets
a collection of colorful crocheted blankets from the opportunity shop
old tablecloths pegged together
tarpaulins
paint-splattered canvas drop sheets
That's a few more ideas on how to build a trampoline fort.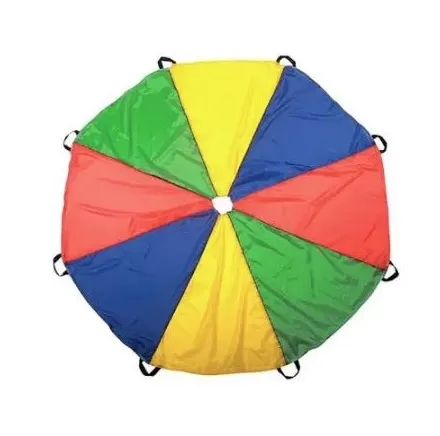 Best DIY Trampoline Tent cover
Or buy one of those giant parachute toys that teachers use in schools for group games, and have it do double duty as an indoor mat for lego play and picnics too.
(The handles on the multicolored parachute toy are useful for fixing it to the the trampoline frame with string or rope)
A DIY trampoline tent cover doesn't have to cost a bomb.
Best Trampoline Tent for Backyard Camping?
Can you put a tent on a trampoline?
Of course you can!
There's a real trampoline camping tent that you set up ON the trampoline mat.
Similar to a normal camping tent, but without the need to peg it down into the dirt.
This is a good option if you want a readymade trampoline with tent set up for your sleepover in a trampoline.
RELATED: 44+ Best Trampoline Games for Kids and Adults who need to burn energy!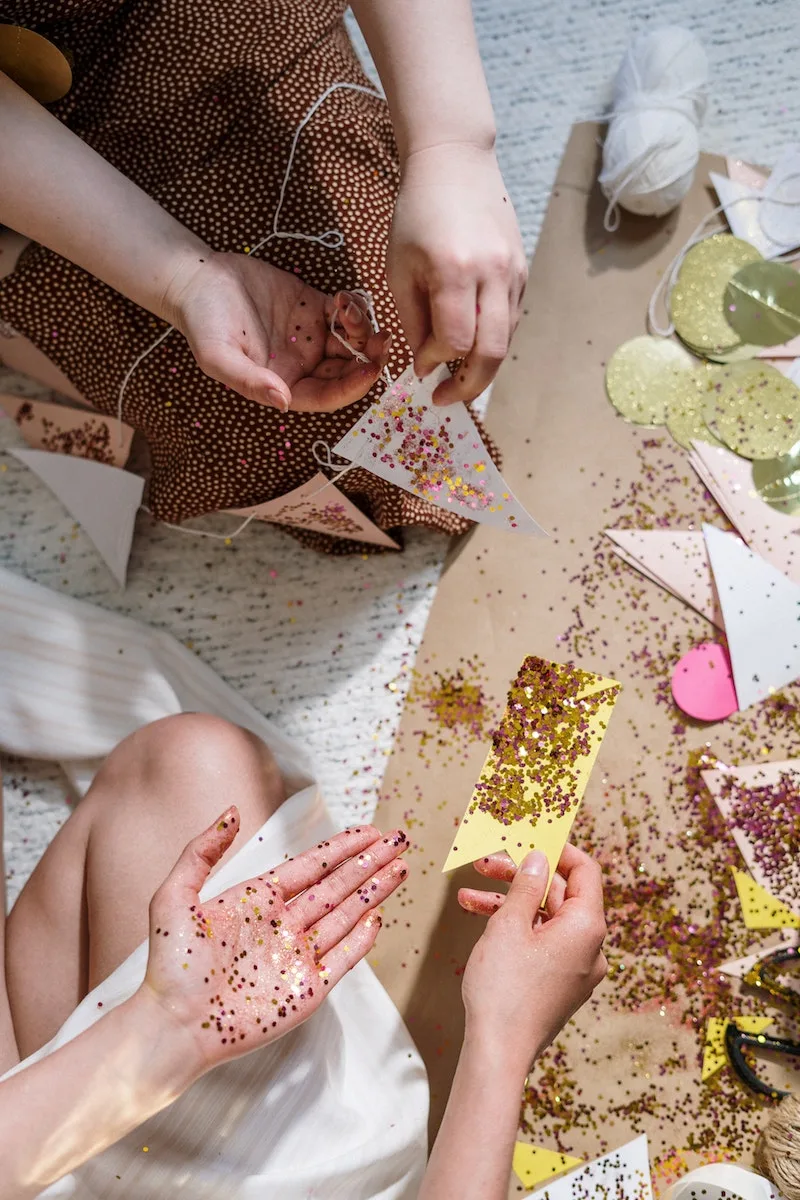 Image credit: cottonbro via Pexels
No.3: Trampoline Sleepover Ideas VSCO style
The key is to use what you have, unless you want to share pics of your party on instagram (just like a VSCO girl would!)
If that's the kind of fun trampoline sleepover you want to style up, then READ THIS GUIDE: Best VSCO Trampoline Sleepover Ideas
It's FULL of ideas including:
the best lighting for trampolines
the best fairy lights for trampolines
the best fabric for trampoline forts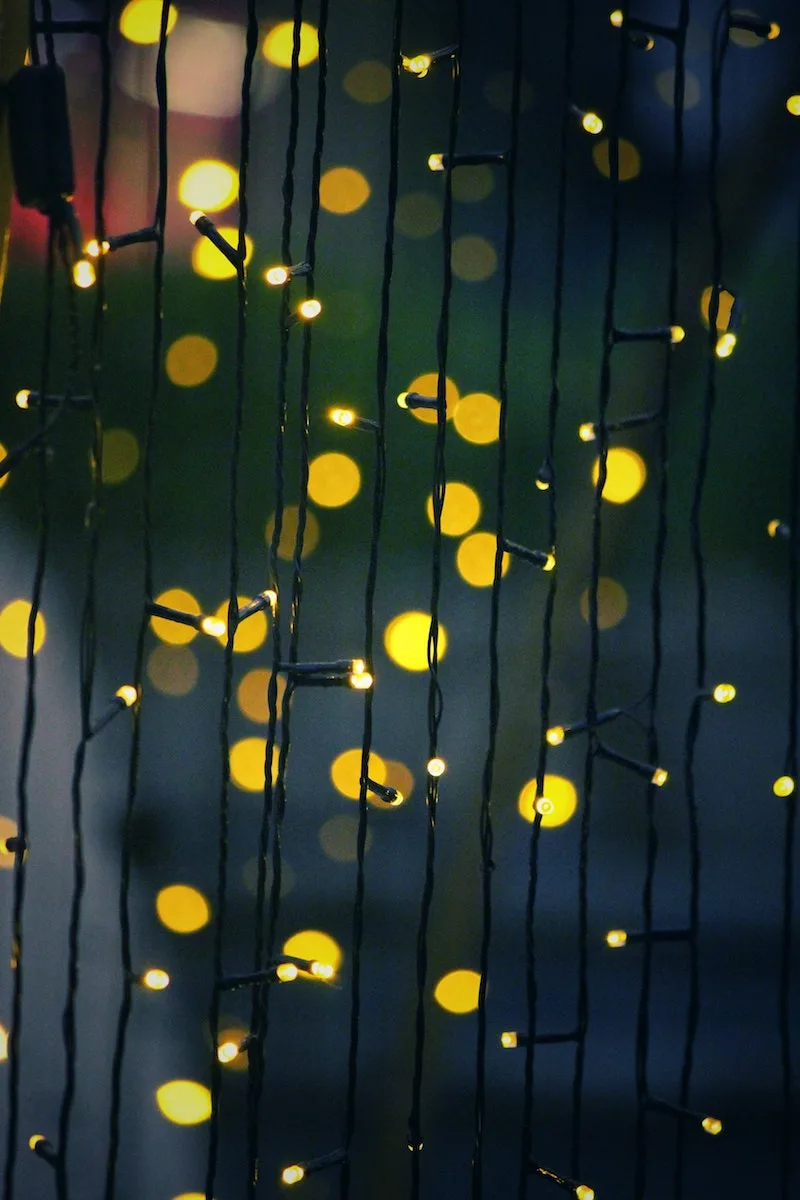 Image credit: Tejas Prajapati via Pexels
No.4: More Trampoline Sleepover Decorations
Wondering how to set up a trampoline sleepover?
Ultimately, the best trampoline sleepover aesthetic is FUN and colorful!
So you might also add:
garlands of fresh flowers
garlands of artificial flowers (hot tip: make a garland of flowers from wool felt, like the ones above)
foliage and vines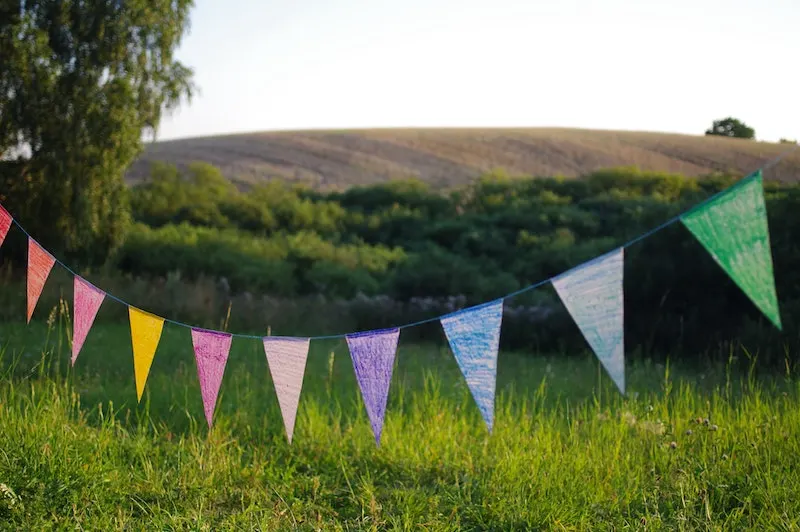 Image credit: Michał Parzuchowski via Unsplash
No.5: More Trampoline Decoration ideas
Here's some more ideas of how to decorate a trampoline for a sleepover.
DIY rainbow flag bunting – you can even make it from paper triangles colored with crayon like this one above!
nature garlands – eg autumn leaves strung together
DIY cardboard bunting with sparkles (you could MAKE this craft ON a trampoline sleepover)
DIY hessian bunting
frangipani leis
balloon garlands
Add these to your list of sleeping on trampoline ideas.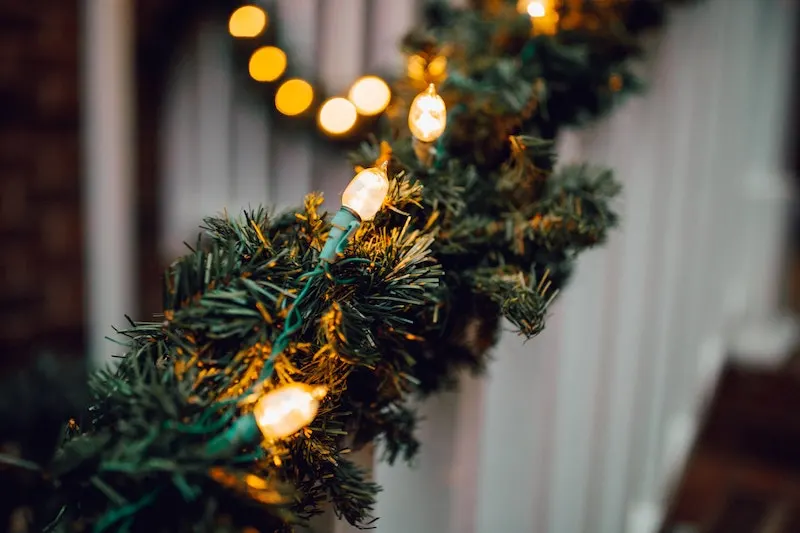 Image credit: Wes Hicks on Unsplash
No.6: Trampoline Party Decorations for overnight campouts
If it's a special time of year, you can buy:
birthday bunting
shamrock bunting
Chinese New Year lanterns
Halloween paper lanterns
Easter egg bunting, and
artificial Christmas garlands in forest green
Christmas bunting too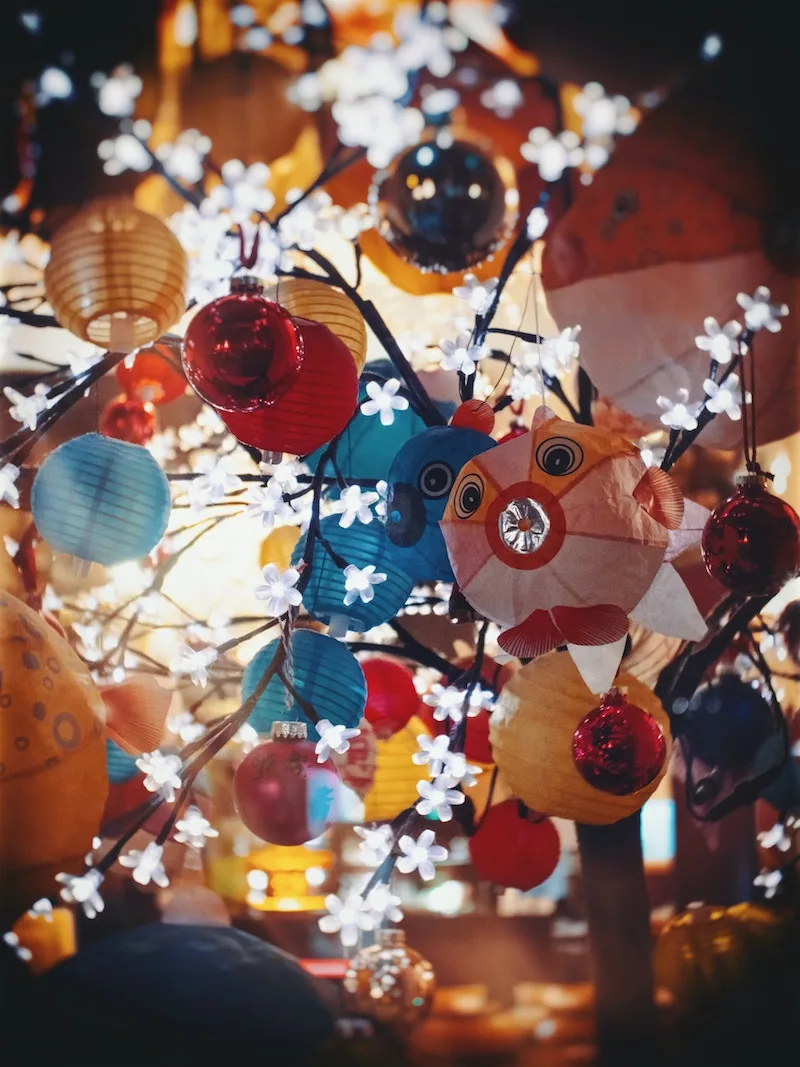 Image credit: Daniel von Appen via Unsplash
No.7: Trampoline Decorating on a budget?
Try paper decorations!
Sparkles, glitter, gold and lights are definitely part of the aesthetic trampoline sleepover you are after.
But you can also include Japanese style kawaii ideas too, like paper balloons and paper lanterns.
Gold star banners
Paper tassels
Paper butterfly garlands
Japanese paper balloons (you can find sea-themed ones, and animal ones too)
Crepe paper streamers, at the very least, will do the job.
Need decorations in a flash?
Here's a combo pack with felt balls, a felt banner, tassels and a bulb banner.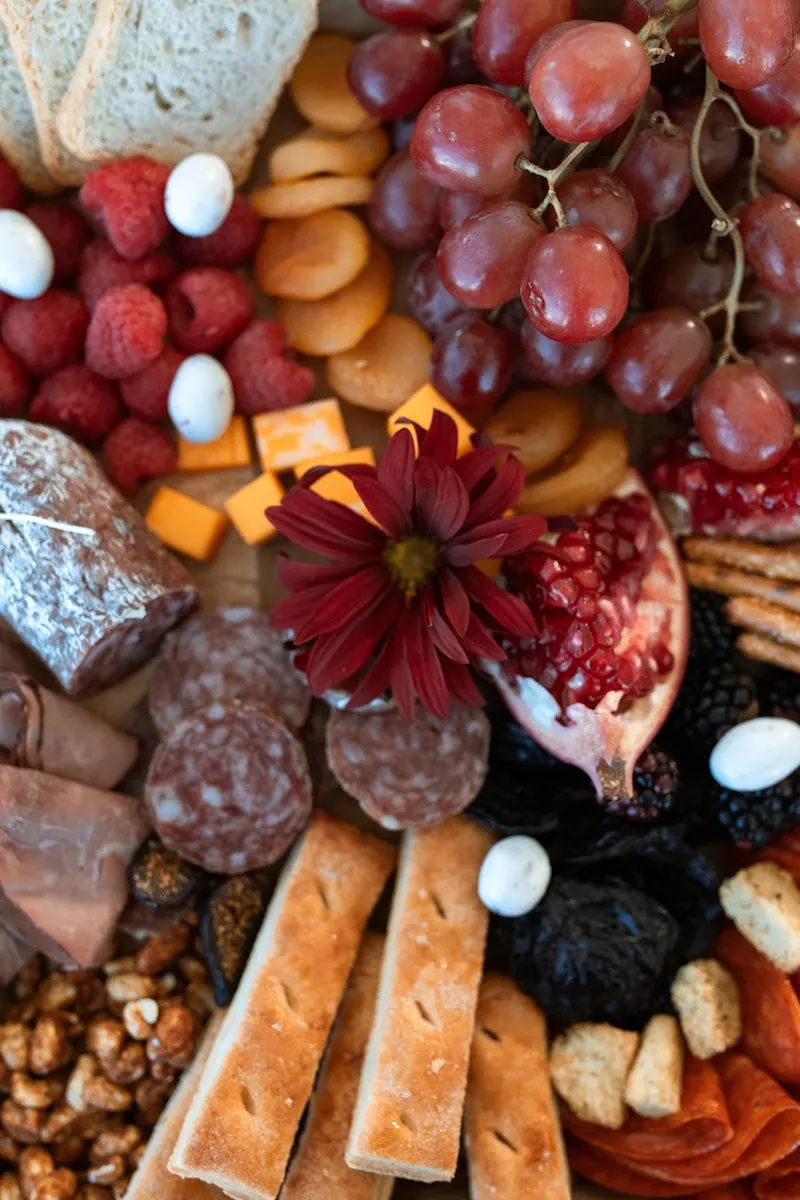 Image credit: RODNAE Productions via Pexels
BEST THINGS TO DO ON A TRAMPOLINE SLEEPOVER
Now, here's a list of sleepover on a trampoline ideas to use to get ready for your family adventure?
No.1: Eat the Best Trampoline Campout Snacks
Of course, we can't forget to list the best trampoline snacks!
These are the best things to bring to a trampoline sleepover.
DIY Charcuterie Board
Our tip would be to try a DIY Charcuterie Board.
Sometimes called a charcuterie plate.
It's basically a fancy name for a cheeseboard, or dessert platter, or as my kids call it – finger food plates.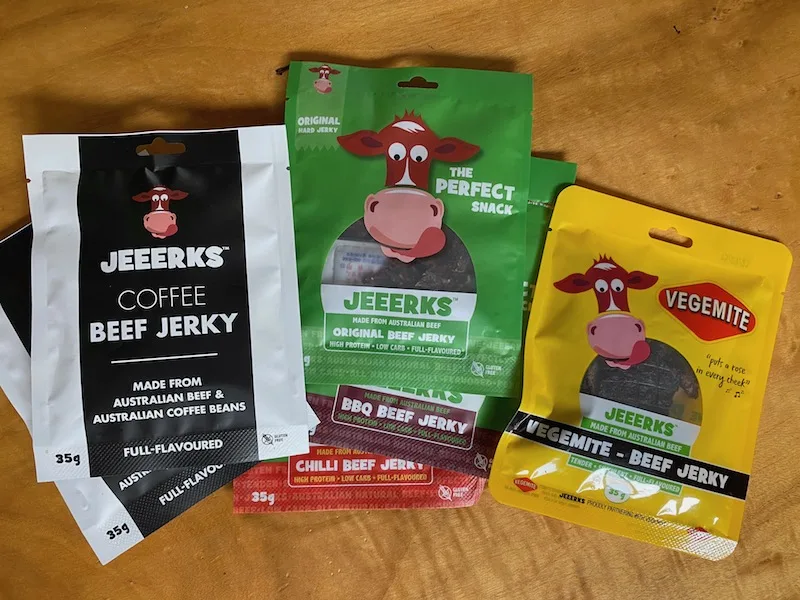 What to put on a charcuterie board list?
There's something for everyone on a shared dinner platter like this:
delicatessen meats
all types of cheese
crackers
biscuits
cheese straws
dips
hommus
corn chips with cheese dip and guacamole
small slices of margarita pizza
sushi
beef jerky – try the coffee jerky and the vegemite jerky.
(These jerky flavors are out of this world good!)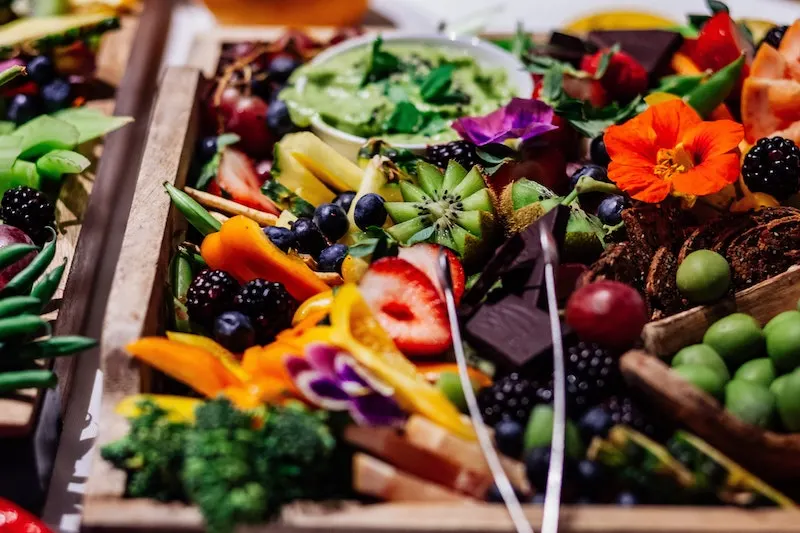 Image credit: Danielle MacInnes on Unsplash
Best Dessert Platter
Or if dinner is something simple like pizza or cheese toasties, rustle up a dessert board filled with sweet treats like:
chocolate snacks
crepes with nutella
brownie squares
fruit muffins
banana bread squares
chocolate covered pretzels
chocolate and caramel dipping sauces
mini marshmallows
bliss balls
mini croissants
meringue stars
doughnut holes
macarons
sprinkles, &
sliced fruit
No.2: Try an Electric Heated Fondue Set
Here's one of the best unique sleepover party ideas if you are looking for what to do on a trampoline sleepover.
Grab an electric fondue set and chop up yummy things to dip in a chocolate fondue.
As tealight candles & trampoline mats don't mix, the safe way to do this is to buy an electric heated fondue set (like this one).
Plug it in indoors in the kitchen to warm and melt the chocolate (or cheese).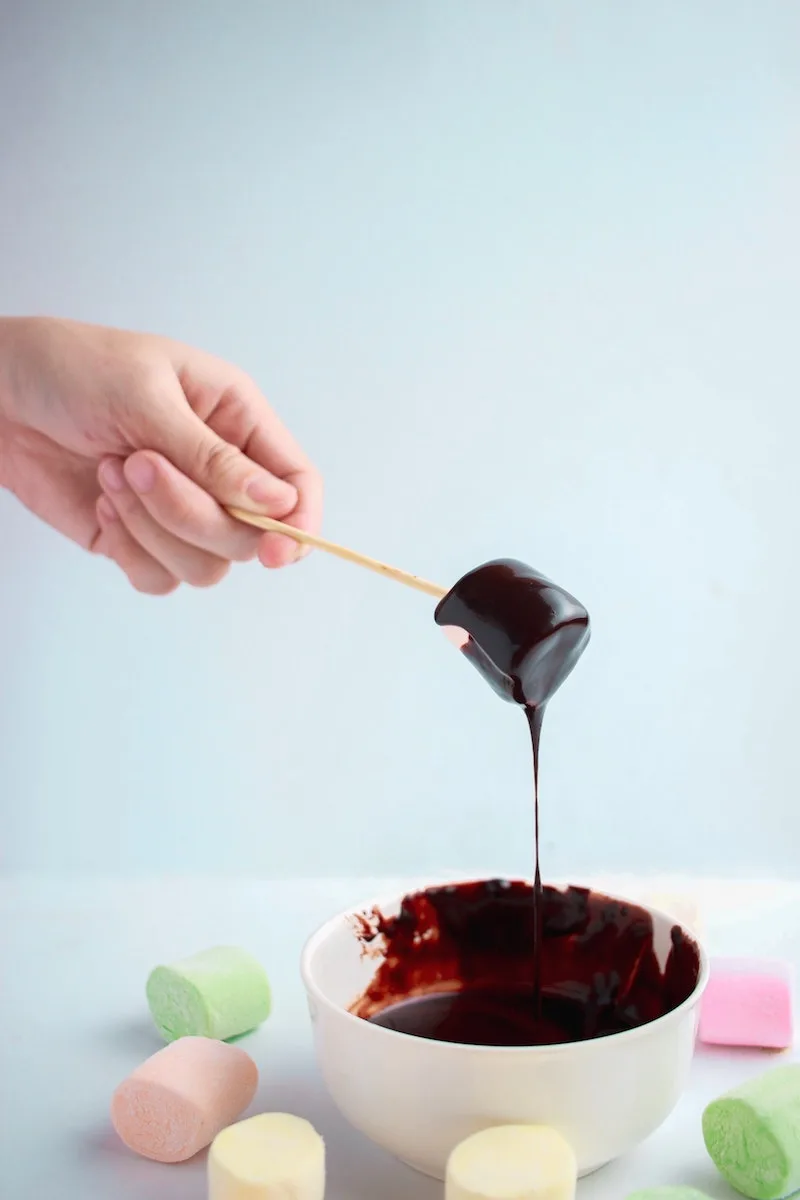 Image credit: Nerfee Mirandilla on Unsplash
Best fondue dippers?
While the chocolate is melting, prep the dippers:
fruit slices
marshmallows
pretzels
banana bread…
Carefully carry the fondue pot out to the trampoline once it's ready and set it on a stable table or tray so it won't spill .
The Nostalgia Heated Fondue Pot from Amazon comes with:
Removable fondue heating pot

25 Candy Apple Sticks so you can make chocolate dipped apples (add sprinkles for extra fun!)

Decorating trays

Toppings trays
Looking for MORE unique things to dip in a chocolate fountain?
Read our all you need to know guide on what to dip in chocolate fountain here.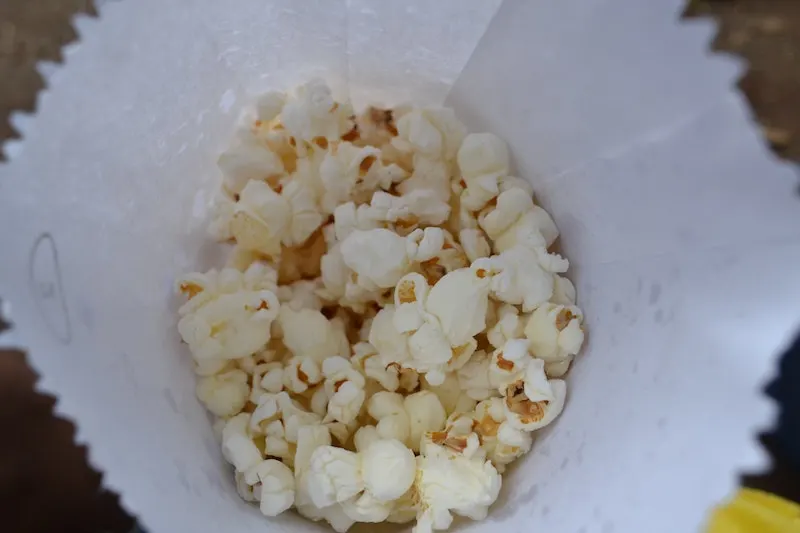 Image credit: Zyanya BMO on Unsplash
No.3: Host a Popcorn Party
If fondue is not your thing, why not pop some popcorn?
Everyone loves hot buttery popcorn.
Pack it in individual bags, and sprinkle with a little salt too.
Who could possibly resist?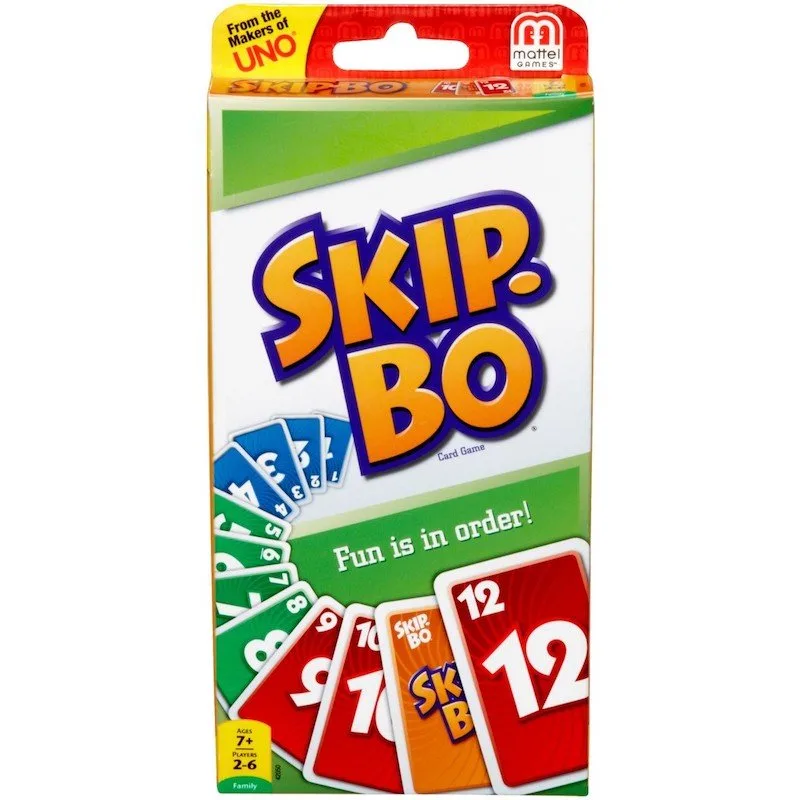 No.4: Best Card Games for families
Now for the fun stuff to do on a trampoline sleepover.
What to bring on a trampoline sleepover
How about these fun card games for families?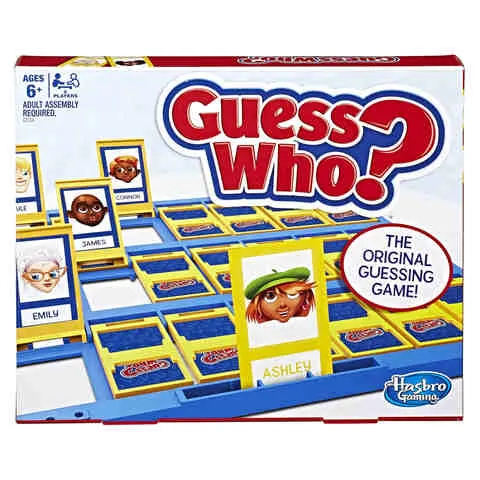 No.5: Play Fun Boardgames for kids
Wondering what to bring to a trampoline sleepover?
Don't forget these popular family board games too:
Check out the big list of awesome camping movies for families and a list of the best sleepover books in the section below.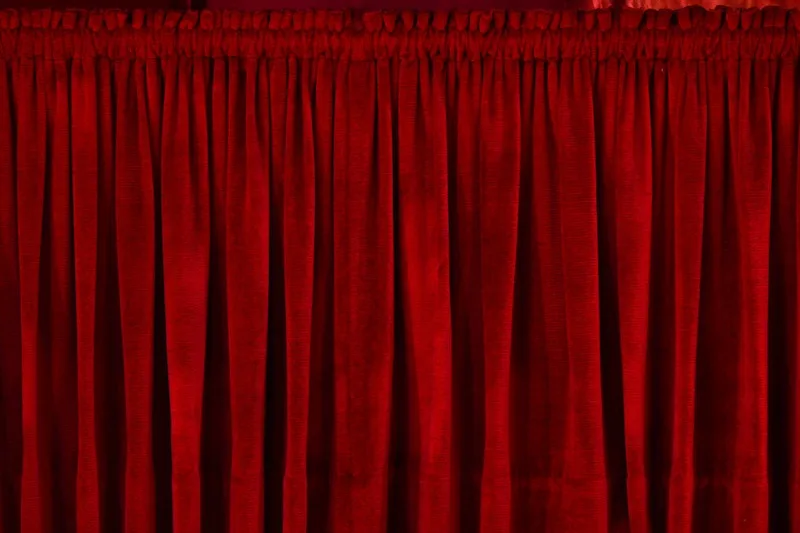 Image credit: DJ Paine on Unsplash
MORE FUN SLEEPOVER GAMES & ACTIVITIES
No.6: Turn your trampoline into a Movie Theater
Here's one of the most unique sleepover on trampoline ideas.
Hang red velvet curtains at the entrance to your trampoline net mesh.
Use two gold sash cords to tie them back to create the look.
Hang red or dark colored sheets around the rest of the perimeter of the trampoline to set the mood.
Bring your laptop and a stable table to rest it on.
Invite the family in.

Best Sleepover Movies for kids & families?
Time Out New York has an impossibly good round up of the best family movies for camping.
(Check the full list out here).
It includes these top choices:
Harry Potter and the Sorcerer's Stone (2001)
The Baby-sitters Club (1995)
The Princess Diaries (2001)
Freaky Friday (2003)
The Parent Trap (1998)
The Goonies (1985)
Back to the Future (1985)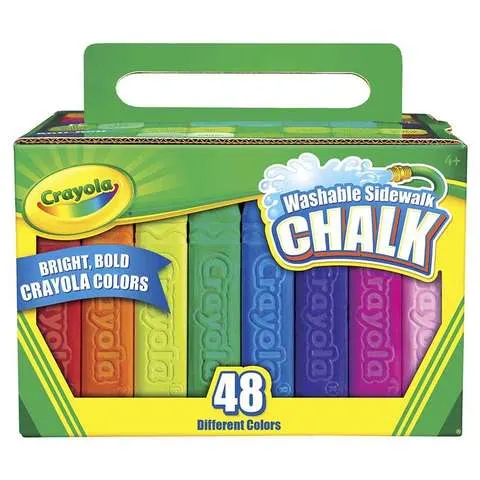 No.7: Chalk Drawing on Trampoline
#7 of the best sleepover trampoline ideas must be rainbow chalk!
Grab a box of Crayola sidewalk chalk with 48 colors.
Then draw to your heart's delight during your sleepover on trampoline!
Trampoline mats are a fabulous canvas and these chalks are bright on it.
Simply wash off with water when your trampoline sleepovers are done.
RELATED: 23 Arty Farty Fun Things to do on a Trampoline
No.8: Build a Trampoline Ball Pit
Want to know how to do a trampoline sleepover they'll remember for life?
Fill your sleepover trampoline with hundreds of plastic balls and make your own DIY ball pit!
But only if you have a trampoline enclosure of course!
These pink and purple balls for the ball pit are pretty cute.
RELATED: 11 Crazy Fun Trampoline Games with Balls that you'll love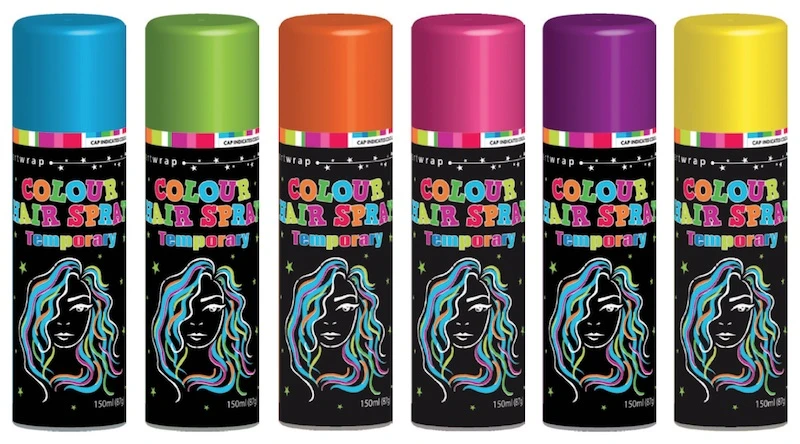 No.9: What can you do at a really boring sleepover?
Idea.1: Pretend Play Hair Salon
Take out all your hair brushes, hair bands, handheld mirrors, and ribbons and take turns plaiting or braiding one another's hair.
Boys and girls might like to try colored hair spray or hair chalk too!

Idea.2: Craft Kits
Buy a craft kit or stationery kit or two.
You can try making:
bracelets or necklaces
suncatchers
rock painting kit
fairy potions
origami
mosaic kits
weaving looms and loops
scratch art kits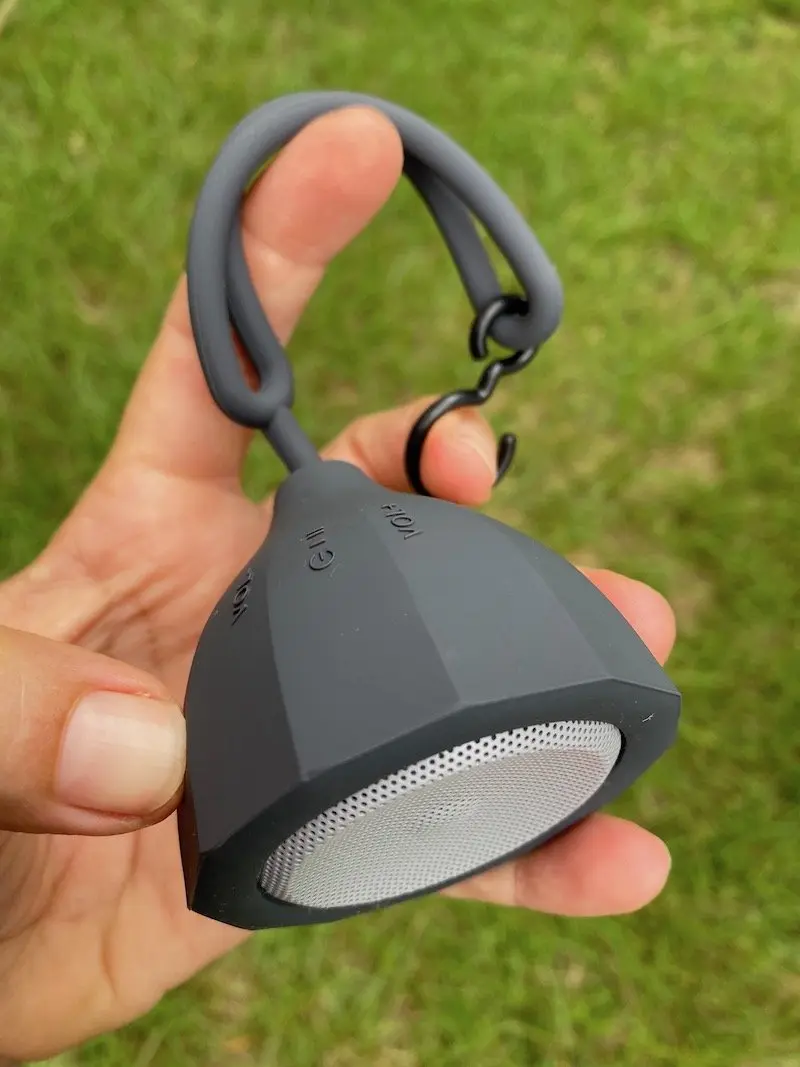 Idea.3: Listen to audiobooks & dance on the trampoline
How to make a trampoline sleepover extra fun?
Add sound.
And music.
Pick your favorite audio books and pair them with a bluetooth speaker for everyone to hear.
Or find all your favourite tunes and make a playlist for trampoline dancing.
Did you know some trampoline brands sell their own trampoline speakers too?
Vuly is one.
Their trampoline speaker is as stylish as it is useful!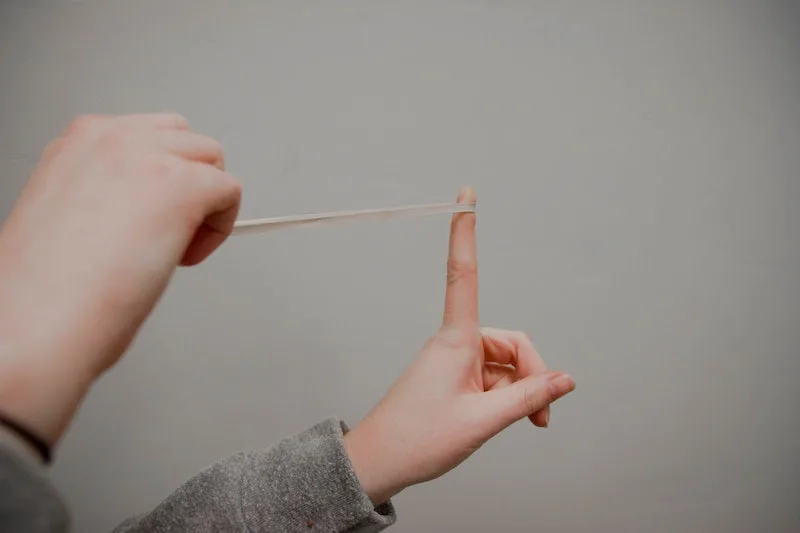 Image credit: NeONbrand on Unsplash
Idea.4: Try Funny Sleepover Pranks
There's some very funny harmless pranks for sleepovers in this list.
Of course, HARMLESS is the key word.
Pranks, no matter how funny, should never hurt anyone, physically or emotionally.
(Does that mean the ol' flinging a rubber band trick is questionable?)
But playing practical jokes on your friends is definitely one of the most fun things to do on a trampoline sleepover!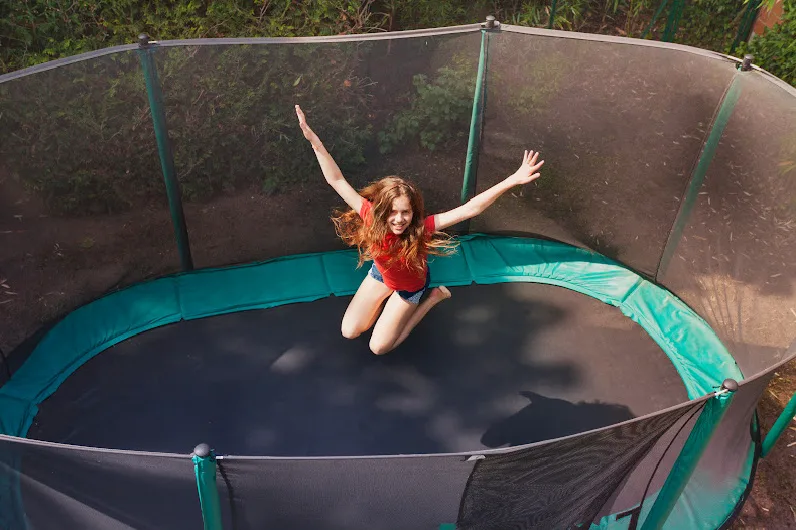 Idea.5: Easy Trampoline Tricks
Wondering what to do at at trampoline sleepover in the morning?
Have you ever wanted to learn a whole bunch of cool trampoline tricks?
It's a step by step guide from easy trampoline tricks, right up to cartwheels and backflips!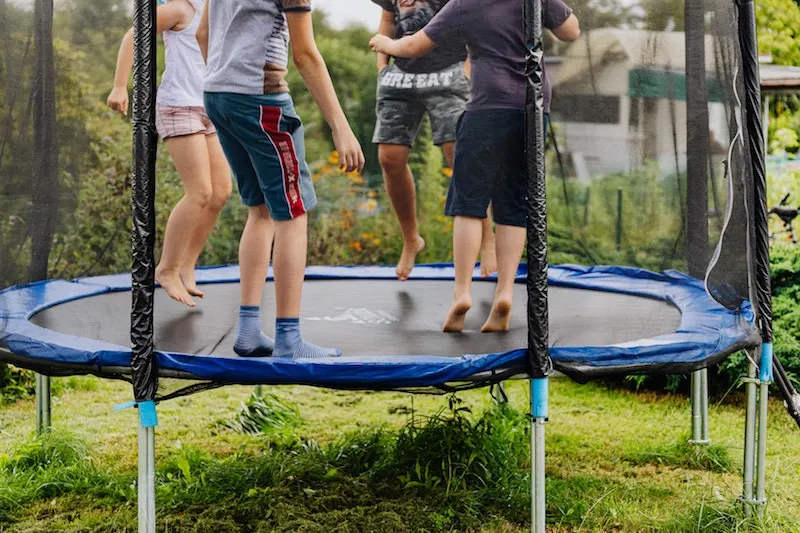 Image credit: Karolina Grabowska via Pexels
FAQ about a Trampoline Sleepover
No.1: Is Sleeping on a Trampoline Safe?
Is it safe to sleep on a trampoline?
Yes, if you have a trampoline tent or a trampoline net to keep you from rolling off.
A trampoline tent is also a good idea to stop the mosquitoes from biting.
Also, think about your neighbourhood before spending the night outdoors. If it's safe to do so, this is an epic adventure for the whole family.
No.2: Are trampolines waterproof?
Not usually.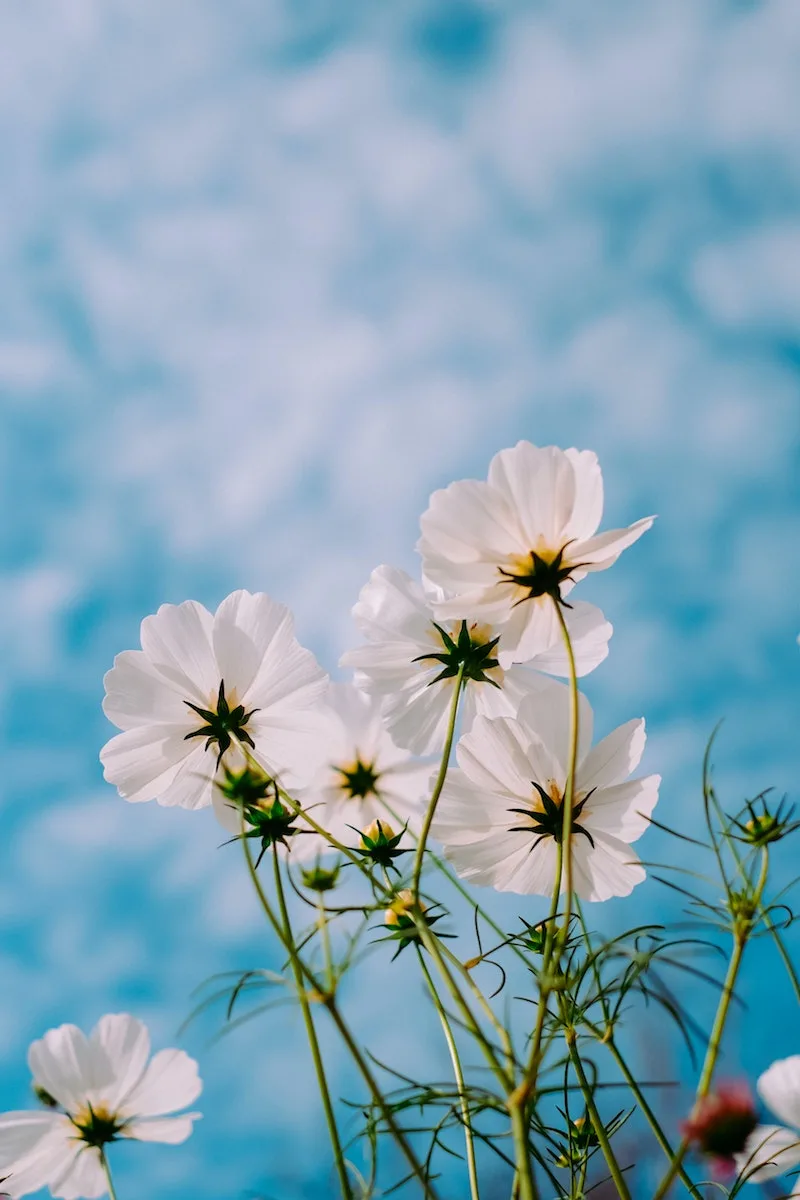 Image credit: Mink Mingle on Unsplash
No.3: What season is it best to go on a trampoline?
Autumn and Spring.
In Summer, it's way too hot to be bouncing around, and the mat retains the heat so it doesn't make for pleasant sleepovers.
No.4: Do trampolines get hot in the sun?
Very hot.
Keep your trampoline sleepover cover on as much as possible to avoid scalding your feet.
Or make sure to place it in a shaded area.
Keeping it out of direct sun will prolong the life of the tramp mat too.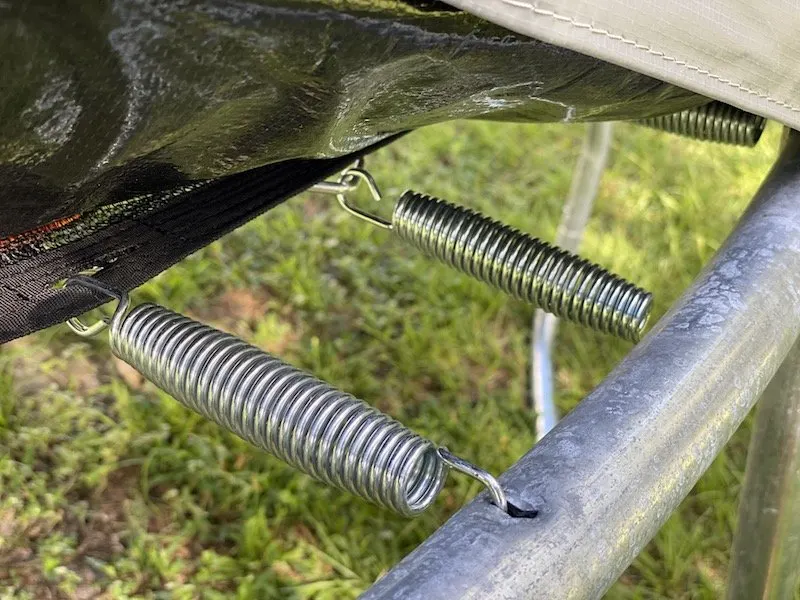 No.5: Are all trampolines the same?
NO!
Definitely not.
Buying a trampoline is definitely one place where the saying "you get what you pay for" is true.
Buy a trampoline from a reputable trampoline company who focuses solely on this product.
You know for sure that THEY are invested in making the best trampolines on the market.
Buy one from a generic trampoline retailer or a big box store selling all kinds of goods, and you simply won't find:
the same attention to detail in the manufacture of the trampoline, nor
the comprehensive research into the health benefits of trampolines, or
the best ways to avoid injury on a trampoline.
See below for our tip on the best trampoline brand in the world.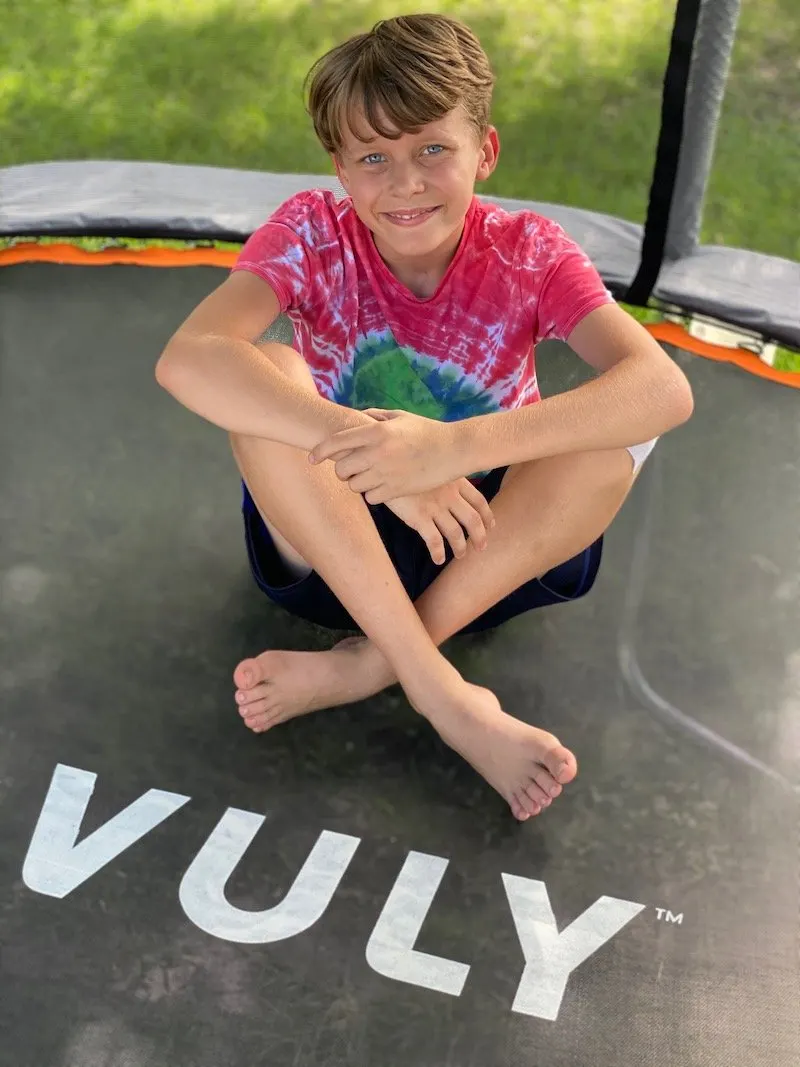 Hot tip: What is the best trampoline on the market?
Our favourite trampoline is the VULY.
A VULY trampoline has a 5 year warranty on the actual mat, and that's unheard of.
These are rated one of the safest trampolines on the market, and now they are available worldwide.
Read our VULY trampoline review here
This guide covers everything you need to know about buying a VULY trampoline.
And more!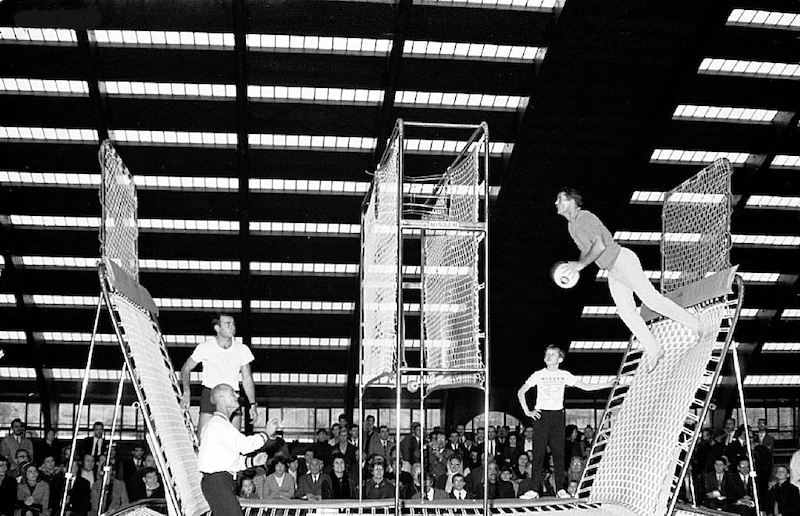 Image credit: Tim Blake via Wikipedia
Fun Fact: Why is a trampoline called a trampoline?
Legend has it that a French artist named Du Trampolin was the first to come up with the idea of a bouncy mat that would both help to propel and catch acrobatic trapeze artists.
But according to Wikipedia, the first trampoline was built in 1936 by:
George Nissen – a gymnastics and diving competitor, and
Larry Griswold – a tumbler on the gymnastics team.
The picture above is George Nissen and friends including Tim Blake, playing "Spaceball" on these new trampoline inventions.
Their invention was the next step beyond the tight net stretched canvas used in the circus to bounce high above the crowds.
It didn't take long for the idea to spread, and by 1942, they were making them commercially.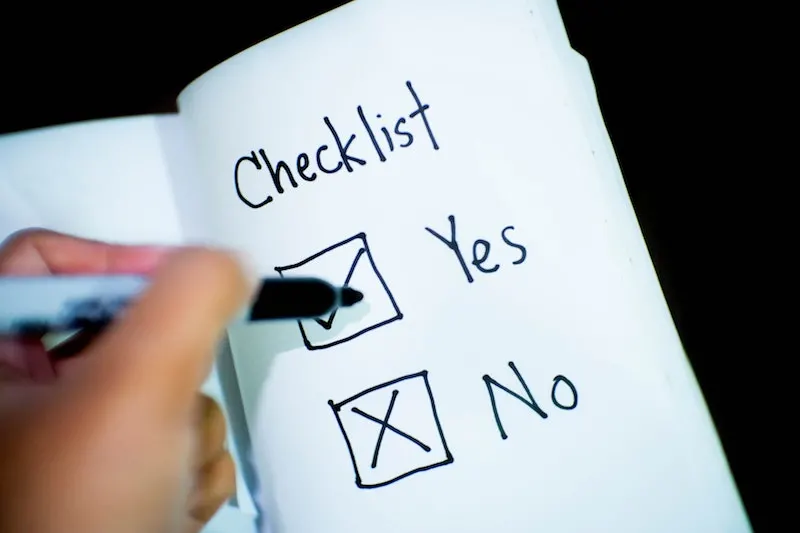 Trampoline Sleepover Checklist PDF
Like this trampoline sleepover tutorial?
Then you'll like this.
Grab your Fort Trampoline Sleepover packing list PDF here. (NB: Update coming soon)
It's all this info on how to have a trampoline sleepover party in a quick doc you can print.
Toadstool Rating: Sleepover on a Trampoline Activities for Kids
One of the most fun things you can do in your backyard!

Looking for more fun things to do with kids at home?
Click the blue links below for more activities for kids and adults