INSIDE: Everything you need to know about the best hospitals Bali has for visitors and tourists.
Visitors to Bali don't expect to visit a doctor or hospital.
But sometimes accidents happen, especially when you are travelling with kids in Bali, and you need to find a safe hospital in Bali in a hurry.
For most people, the key requirement is that it's a hygienic and safe hospital.
In Bali, we suggest following the lead of those in the know – the local expats.
Read below for details of the best hospitals in Bali. Save this guide also.
Disclosure: This article contains affiliate links. If you make a purchase after clicking on one of these links, we may receive a small commission at NO extra cost to you. Images with thanks to BIMC.
THE INSIDE SCOOP: Find Safe Hospital Bali Locations
Correct at time of publication on Roam the Gnome. Please check with venue for updates. We apologise in advance if there have been any changes we are unaware of. All prices in AUD dollars, unless otherwise stated
If you need medical care on a Bali holiday, after an unexpected fall from a playground, or a tummy bug, or a dose of conjunctivitis from too much swimming in the hotel pool, and are looking for the best private hospitals in Bali, start here.
BEST PRIVATE HOSPITAL BALI STYLE?
A BIMC hospital in Bali is where the expats go when they need to see a doctor.
Are Bali hospitals safe?
The BIMC hospitals have a solid reputation for being clean and professional, and similar in nature to hospitals you'll find in the western world.
All three BIMC Hospital Bali centres are western owned and operated, and are well located for access from Kuta, Nusa Dua and Sanur.
A BIMC is the best hospital Bali has to offer those who reside in countries like Australia, USA, the UK and Europe.
This is the best hospital in Bali for tourists.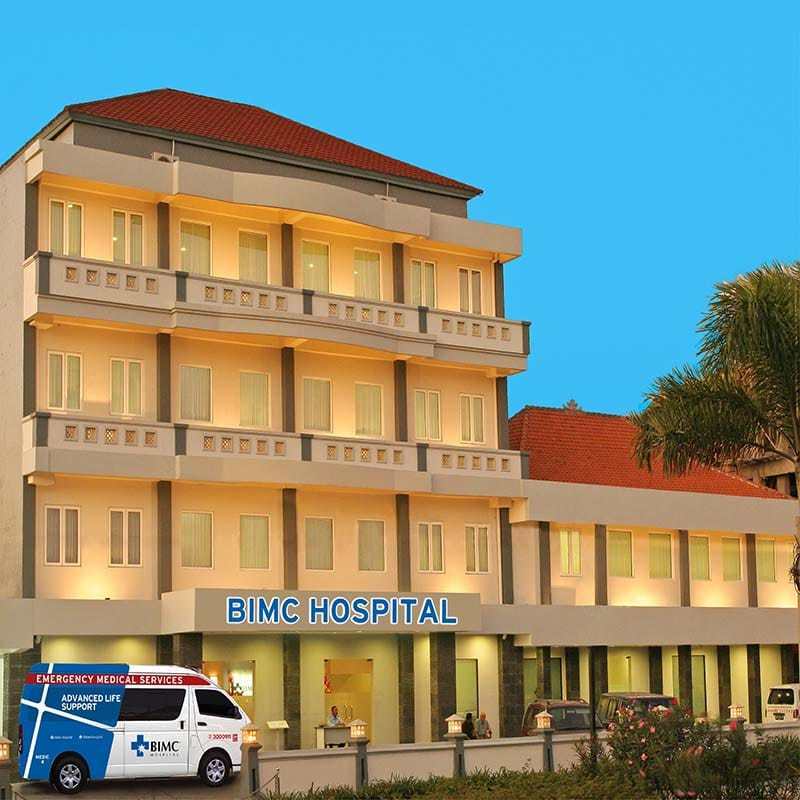 No.1: BIMC Hospital Kuta
In the event of an accident or emergency, ask to be taken to the Accident & Emergency at BIMC International Hospital Bali near Galleria Mall.
The BIMC Bali hospital Kuta is located just across the main road from the Bali Galeria Mall on Sunset Road.
This huge four-storey facility with a 24 hour Accident & Emergency Centre, a 24 hour Medical Centre and the CosMedic Centre.
The 24 hour Medical Centre caters to families and offers:
consultations
hotel call outs, and
medical check up.
Pathology and pharmacy units also operate 24 hours a day.
Most importantly, they have english speaking staff so you don't have to worry about miscommunications.
Local and imported prescription drugs are stocked at the BIMC's pharmacy.
You will pay Australian prices or more.
Address: Jl. By Pass Ngurah Rai No.100X, Kuta, Kabupaten Badung, Bali
Telephone: (+62 361) 761263
Email: [email protected]
Website: Click here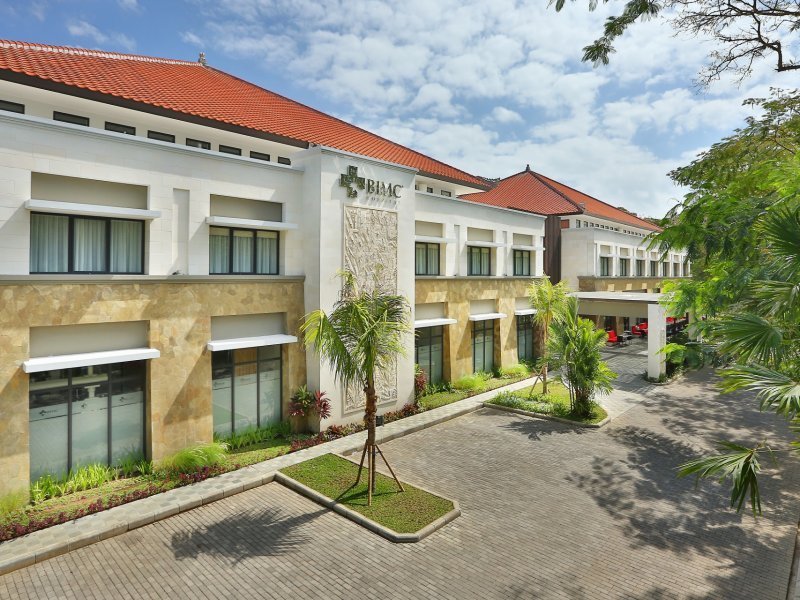 No.2: BIMC Hospital Nusa Dua
The BIMC hospital Nusa Dua is a two-storey building.
Access this hospital easily from Tanjung Benoa, Jimbaran, Ulutwatu and surrounding suburbs.
The BIMC Nusa Dua has:
a 24 hour Accident & Emergency Centre
a 24 hour Medical Centre, a CosMedic Centre
a Dental Centre, and
a Dialysis Centre also.
Address: Kawasan ITDC Blok D, Nusa Dua 80363
Telephone: (+62-361) 3000 911
E-mail: [email protected]
Website: Click here

No.3: BIMC UBUD Medical Centre
This health service center is located in Ubud City.
This Ubud hospital Bali has:
a 24 hour emergency clinic with 3 beds
an ambulance, and
the ability to do ECG, Xray, blood counts and health screening tests.
Address: Jl. Raya Sanggingan No.21, Kedewatan Ubud
Telephone: (+62-361) 209 1030
E-mail: [email protected]
Website: Click here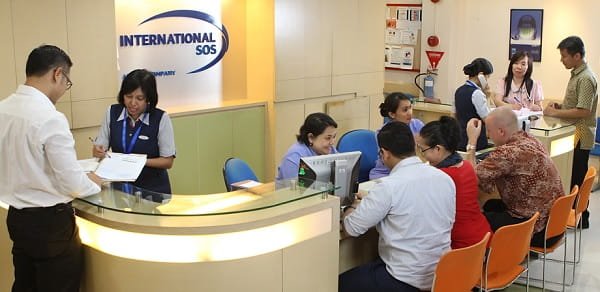 MEDICAL CENTRES IN BALI
No.1: International SOS
There are four medical clinics in total that cater almost exclusively to foreigners in Bali.
The fourth (after the three medical clinics attached to the BIMC hospitals mentioned above) is the International SOS.
The International SOS is western-owned.
SOS Medika Bali clinic provides comprehensive primary care and emergency medical assistance on a 24/7 basis.
The clinic is open for fee-for-service basis.
The clinic provides services to residents, both local and expatriate, as well as tourists and travellers in Bali.
They have, or offer:
a 24 hour emergency room, and emergency team on standby
x ray facilities
a pharmacy
diagnostic services on site
family doctor consultations
dental services
Address: Jl. Bypass Ngurah Rai No. 505X Kuta 80361
Telephone: (+62-361) 720 100
E-mail: [email protected]
Website: Click here
Other medical centres and hospitals Bali has to offer include:
Here is the list of hospitals recommended by the Australian Consulate too.

They also include:
No.1: Prima Medika Hospital
Address: Jl. P Serangan 9x, Denpasar
Telephone: (+62 361) 236225
No.2: Prima Medika Medical Service – Nusa Dua
Unit physician practitioners of surgery, obstetrics, internal diseases and paediatrics, with home visits and on-call doctors, an ambulance service and a 24-hour chemist.
Address: Jalan Bypass Ngurah Rai No. 9, Nusa Dua, Bali.
Telephone: (0361) 770 509
No.3: Prima Medika Medical Service – Ubud
Unit physician practitioners of surgery, obstetrics, internal diseases and pediatrics, with doctors on call, home visits, an ambulance service and a 24-hour chemist.
Address: Br. Nyuh Kuning, Ubud, Gianyar, Bali.
No.4: Siloam Hospital Bali
Address: Jl Sunset Road No. 818 Kuta, Badung
Telephone: (+62-361) 779 900
E-mail: [email protected]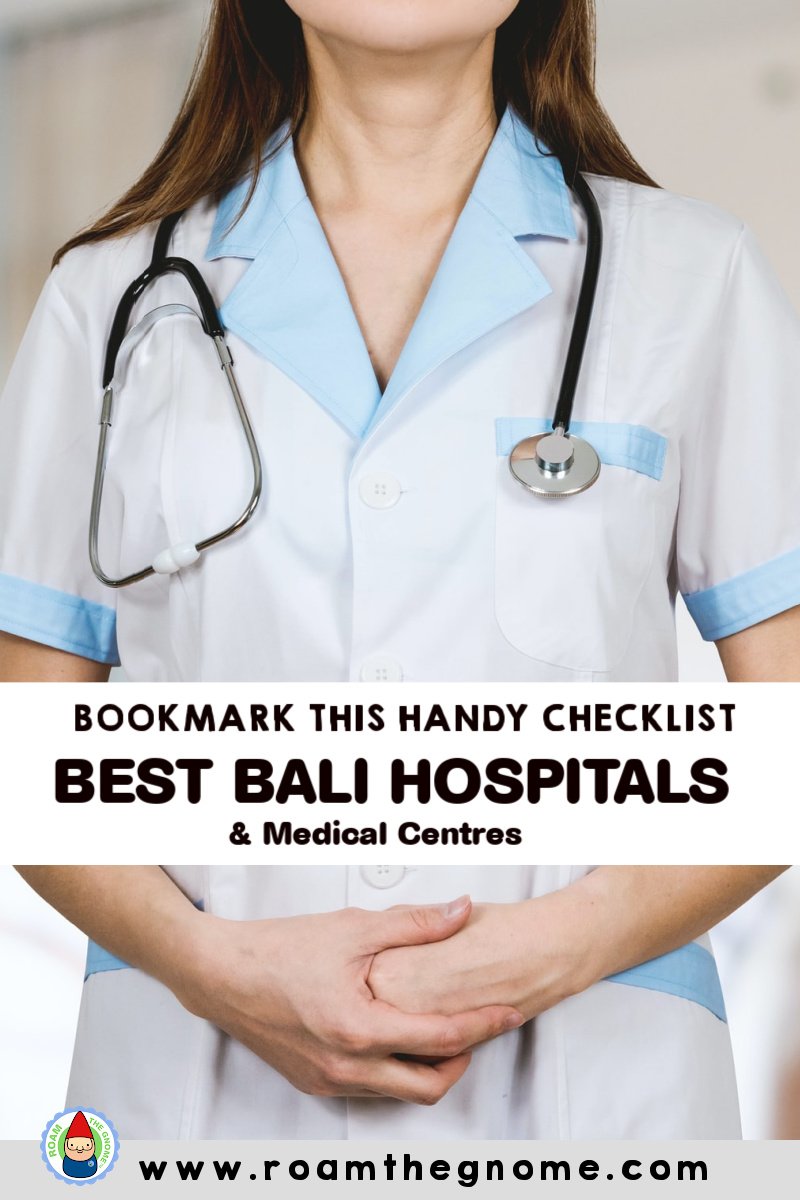 In the event of needing medical evacuation from Bali
The Australian Government Embassy in Indonesia states the following regarding medical evacuation from Bali:

"Medical evacuation from Bali is either by commercial aircraft or private air ambulance.
Commercial aircraft medical clearances can only be made after obtaining a report from the relevant airline's doctor to determine whether a patient is a stretcher case and/or whether an escort is needed.
The Consulate General will assist in obtaining this report.
If patients are insured, and if their insurance company has agreed to cover the cost, the company will be able to make any necessary evacuation arrangements.
Such arrangements include settling the hospital account, hiring an ambulance to the airport, check-in procedures, immigration processing and tarmac clearance for the ambulance.
If patients are not insured, the Consulate General can assist them to arrange their own medical evacuations.
There is no charge for the Consulate's services but the patient must pay all costs associated with the evacuation.
Uninsured patients must fund their evacuation before any arrangements can be confirmed.
In some cases, a commercial airline may not be able to carry a patient, and it may be necessary to charter an air ambulance.
As the costs are very high, the insurance company or individuals covering the cost will need to weigh up the necessity on the basis of advice from medical specialists."

Travel Insurance for Bali
Our biggest piece of advice for family travel is to ALWAYS BUY TRAVEL INSURANCE.
It is a small cost to pay for the comfort of knowing you are covered in the event of an emergency overseas.
Most of the time, you won't need it, but when you do, it will be the single thing that gives you peace of mind.
On our last trip to Bali, Jack got conjunctivitis so we organised a call out to the hotel.
The doctor bill was $60, but the medicine was $80.
A total of $140.
The cost of my travel insurance for the whole trip?
$140.
That one doctor bill was equivalent to the cost of my travel insurance for all three of us.
I hate to think how quickly those doctor bills could add up without it.
We've spent a LOT of time comparing travel insurance and while it's not the cheapest, we choose Covermore for the most comprehensive insurance for the buck.
You can also read our Travel Insurance Comparison Guide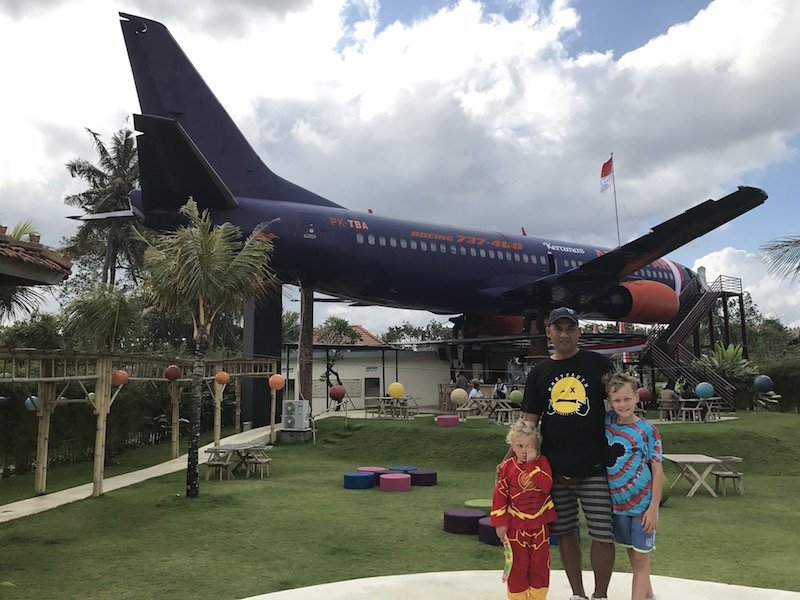 Looking for places to visit in Bali for kids?
Click the links in blue below for more Bali tips