Looking for upmarket places to shop in Bali?
A relaxed but sleek homewares and gift shop in Bali filled with hand-crafted, artisan-style souvenirs, gifts and gorgeous pieces for your home?
Put CARGA Homewares on your list. This elegant store (shop is not the right word) is housed in a traditional Indonesian home of timber framework, thatched ceiling, and tile. It's light and bright, and calls you in.
Shopping in Bali for Homewares and Bali Souvenirs
What can you buy at CARGA?
Here's a list of what you'll find at this Balinese interior design store.
A curated collection of Balinese and Indonesian handcrafted items
A generous selection of patterned bowls, dishes, and cutlery
Tablewear including serviettes, teatowels, tablerunners
Teapots and teacups and mugs
Water jugs and matching cups
Watering cans
Bespoke stationary
Wrapping paper and cards
Sweet notebooks, diaries, journals and calendars
Leather purses, wallets and other leather goods
A giant range pretty ceramics
Home decor including lights, stools, candles and candle holders, tealight holders
Handbags, and baskets
Art canvases
Rattan baskets and storage containers
Balinese ornaments
Shibori cloths
Cane baskets
The must-buy item – Bali cushions
Do not leave Carga without at least one of their range of beautiful cushions. I wanted to scoop up the lot.
No. 1 Homewares Bali – Seminyak Shopping
Carga is our number one favourite. Last trip, I came home with the most gorgeous leather purse, and four matching rainbow-swirled timber coasters. We use them every day and it's a lovely reminder of our time on our favourite island.
Be prepared to empty your purse at this Bali Homewares & Decor Store
I'm not kidding. It would be cheaper to just move in. Visit Carga for loads of Balinese interior design tips too.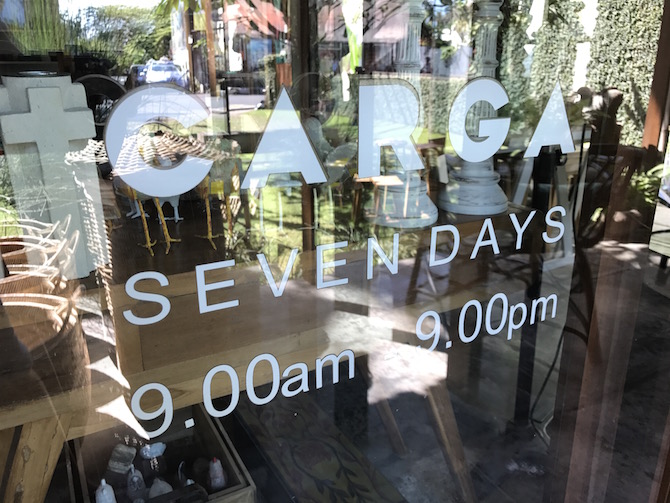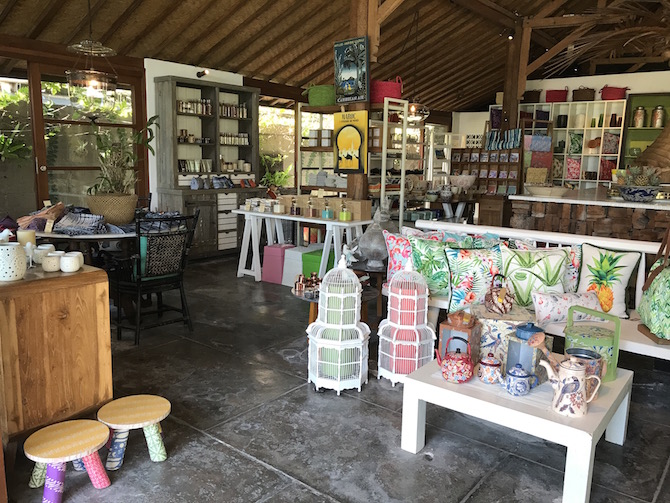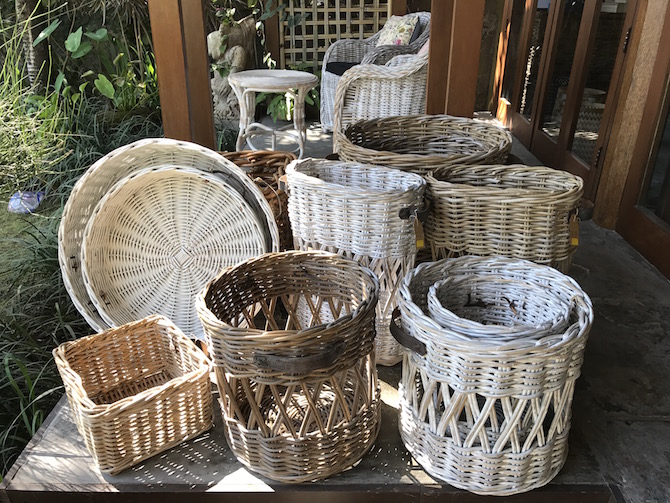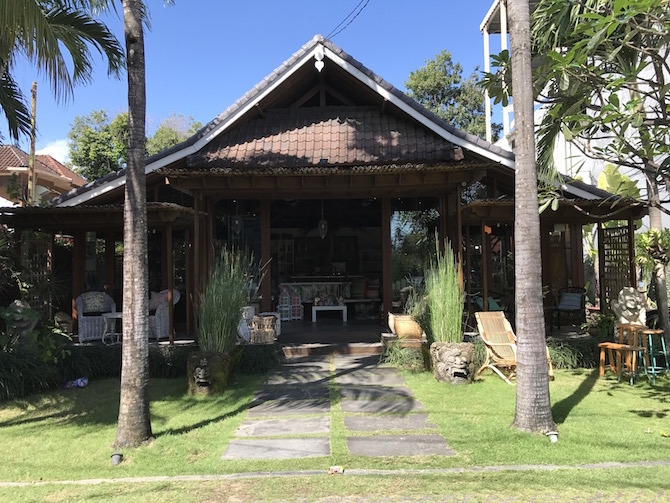 The Inside Scoop – CARGA Homewares Bali
Location of Carga Bali – Jl. Petitenget No.886, Kerobokan (Seminyak). Right next door to BIKU Cafe Seminyak.
Phone: +62 361 8478180
Open from 9am to 9pm
Enquiries: email [email protected]
Looking for MORE SUPER DOOPER FUN things to do and places to eat in Bali?
Click the links in blue below.