INSIDE: Why you should only book a Bali Bluebird Taxi and nothing else.
Travelling a short distance from one of Bali's main tourist areas of Kuta, Legian, Seminyak or Canggu?
Travelling with kids?
Don't want to be ripped off?
That's three reasons you should only book a Blue Bird Group Taxi.
This guide answers these questions and more:
How does Bluebird Taxi work?
Is it safe to take a Bluebird taxi?
How to call Bluebird Taxi in Bali
Don't risk getting scammed by any of the other taxi companies.
Find all the important info & details of how to book Bluebird taxi in Bali below.
Disclosure: This article contains affiliate links. If you make a purchase after clicking on one of these links, we may receive a small commission at NO extra cost to you.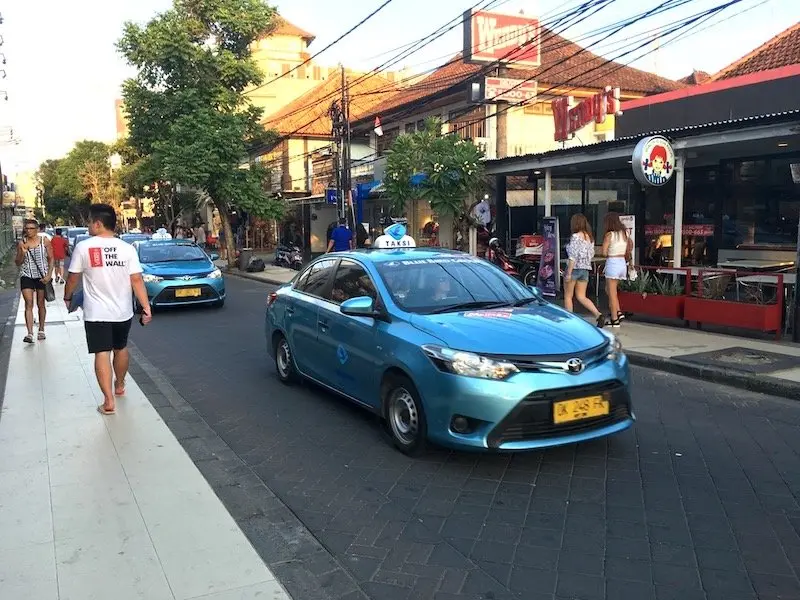 Guide to Bluebird Taxi Bali
Bluebird Taxis are the most reputable taxi service in Bali, and expats often won't use any other taxi service at all.
Many of the real Blue Bird Taxi Bali drivers (if not most) can understand and speak basic english which is a great help too.
---
RELATED: Ultimate Guide of the Best Things to do in Bali with Kids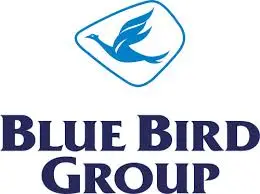 Best Bluebird Cab tip?
While Bluebird Taxi Cab drivers are supposed to use the meter at all times, be firm about this when you first hop in, and make sure they switch it on.
You never know when you might meet one of the rogue Bali taxi drivers out there who might try it on, or fob you off with excuses that it's not working or something similar.
Check Google Maps distances from point to point before you book so you do have some idea of where you are going.
Fare-raising detours do happen.
In this case, be prepared to hop out.
Miraculously, the meter might just start working again.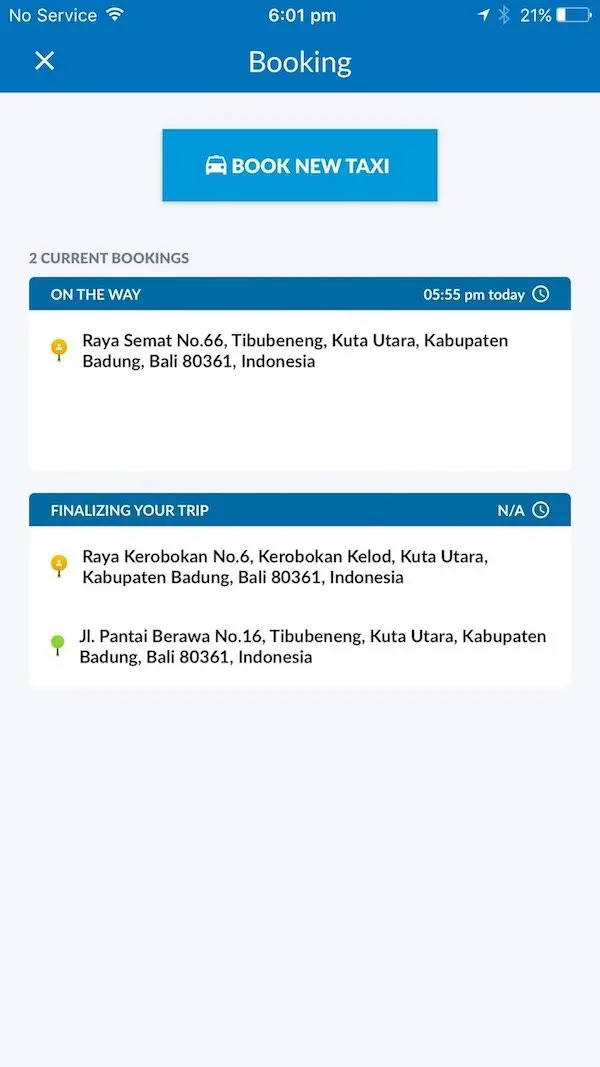 Hot tip: My Bluebird App
Download the My Blue Bird taxis app before you leave home.
Then call one for all your short and medium trips, including hotel airport transfers to and from Ngurah Rai international airport.
(For anything longer than an hour, we book a Bali driver for the day, and make the most of it.)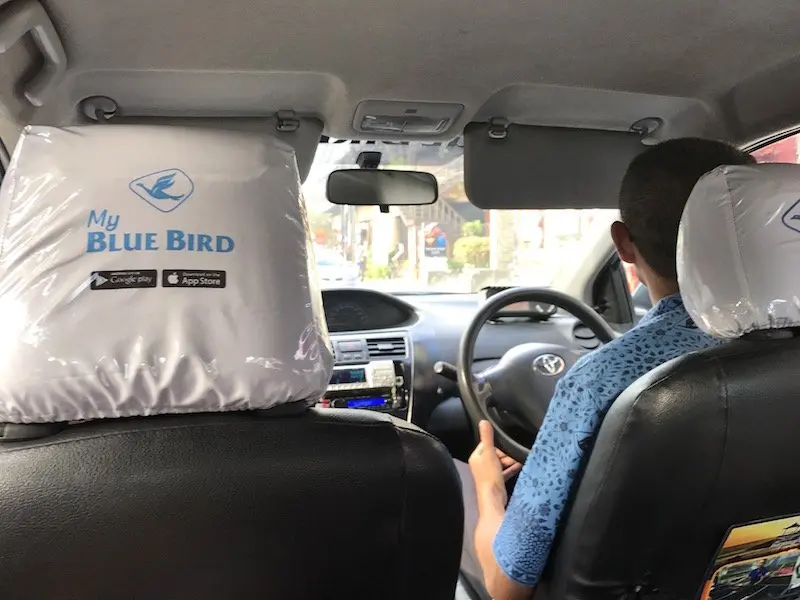 Bluebird Group Taxi identification
How do you know if the taxi is a Bluebird Taxi, and not a fake?
Every Bluebird Taxi in Bali has white lettering with 'Blue Bird Group ' across the top of the front windscreen.
Their web address "www.bluebirdgroup.com" is plastered along the sides of the car, and there is a light above the taxi with a flying winged blue bird on it.
When you get inside the cab, you'll often see white headrest covers with the Bluebird Group logo too.
How to spot Bluebird Bali cars
Most of the fleet of the Bluebird Group Taxis are either:
electric blue Nissan Almeras or
Toyota Limos.
Even with all of this knowledge in your back pocket, it can be hard to tell the difference when looking for a cab in the distance.
Even more so if your long-distance eye sight is questionable!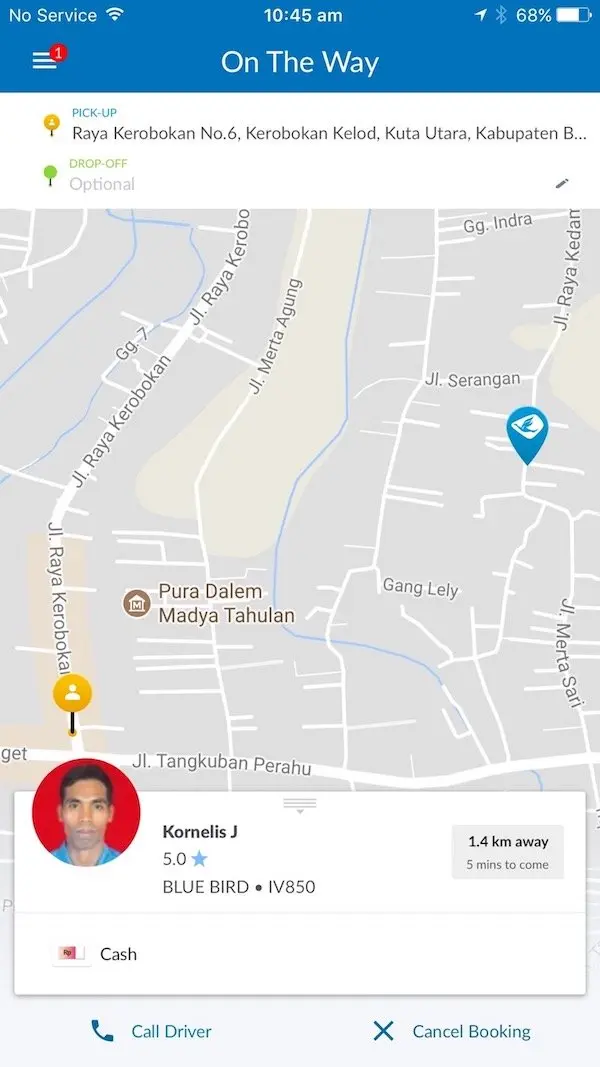 How to book Bluebird Cabs via the app.
The safest way to make sure it's the right taxi cab in Bali is to book via the app.
Download My Blue Bird taxi app from the App Store – see link for Bluebird Taxi Bali app above
Download the My Bluebird Taxi App for Android phones at Google Play.
Just like UBER, they give you:
a precise pick up location
you can pick the car size and service level, and
get a fare estimate before you commit to the fare.
Just be sure you have access to roaming Internet, or WIFI, as the app needs to refresh.
If you move out of the wifi zone (as we accidentally did), you can't keep up to date with how far away your driver is.
Hot tip: Take a screenshot of your driver's name and photo so you can be sure you are getting into the right taxi cab to match your booking.
Bluebird Tips
Always travel with small change and lower domination notes when you call a Bluebird taxi service, so you can pay the exact fare, or close enough to it.
We always add extra for a tip for the taxi cab ride (the fares are SO cheap) but it's up to you.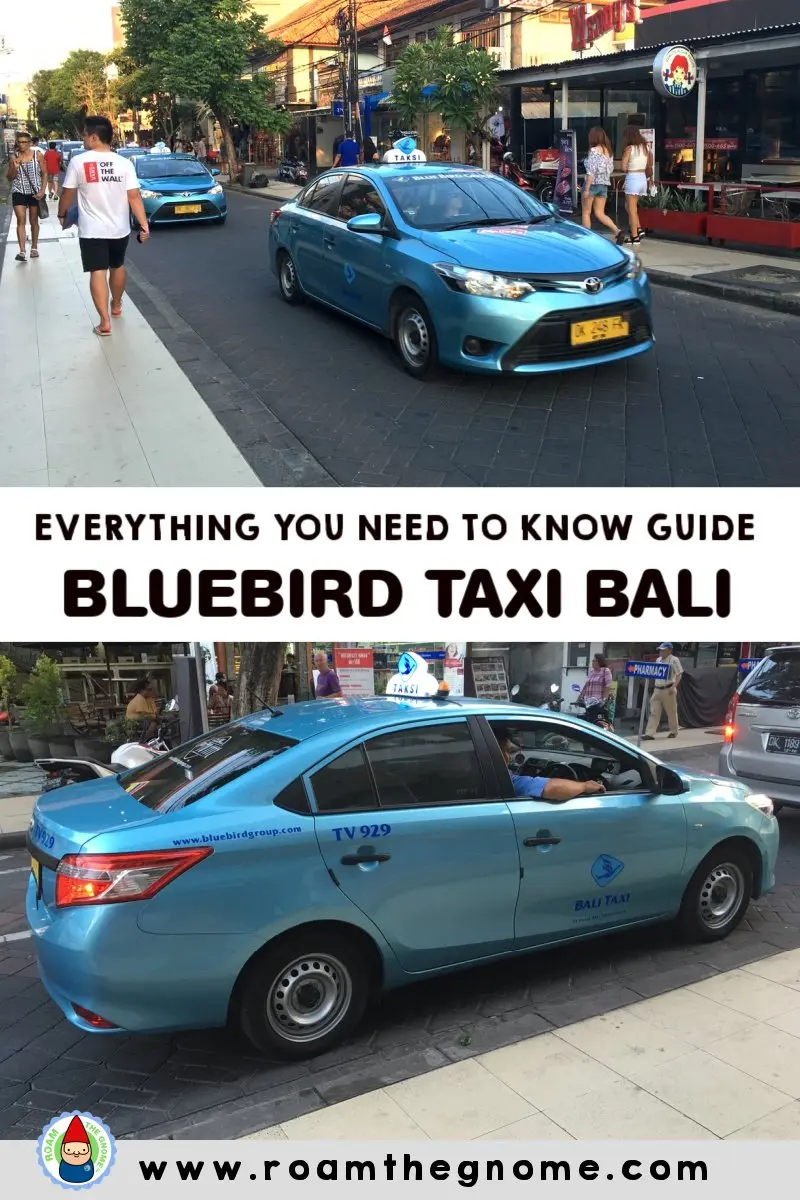 THE INSIDE SCOOP: BlueBird Taxis
Correct at time of publication on Roam the Gnome. Please check with venue for updates. We apologise in advance if there have been any changes we are unaware of. All prices in AUD dollars, unless otherwise stated
Bluebird Taxi Phone Number:
Call (021) 79171234/7941234
Bluebird Taxi Booking: Via the app.
BlueBird Taxi Rates:
Depending on the distance you travel.
We've never paid more than RP 50,000 for any Blue bird taksi trip around the Kuta/Seminyak area and sometimes as low as RP 25,000.
Toadstool Rating: Bluebird Taxi Review
Booking a Bluebird Taksi is even more straightforward and safer if you use the app.

Looking for MORE awesome Bali travel tips?
Click the links in blue below for more Bali inspiration.