INSIDE: Everything you need to know about the Matahari Bali Department Store in Kuta Square.
$10 bucks for a hat and $8 for a kids tie-dye t-shirt.
$12 bucks for a pair of knock-off sunglasses.
$10 (Australian dollar equivalent) for a top-of-the-range Captain America Fidget Spinner.
BARGAINS!
Or maybe not….
Turns out, I paid quite a bit more than the ultra-super-savvy shoppers around me.
Regular visitors to Bali know better.
Note to self: Should have paid no more than $5 AUD for the hat.
Don't let it happen to you.
Visit Matahari Bali Department Store first to get a gauge on what you SHOULD be paying.
Take a sneak peek below to see what you can buy at Matahari Kuta Square Bali, & why we think you should visit!
Disclosure: This article contains affiliate links. If you make a purchase after clicking on one of these links, we may receive a small commission at NO extra cost to you.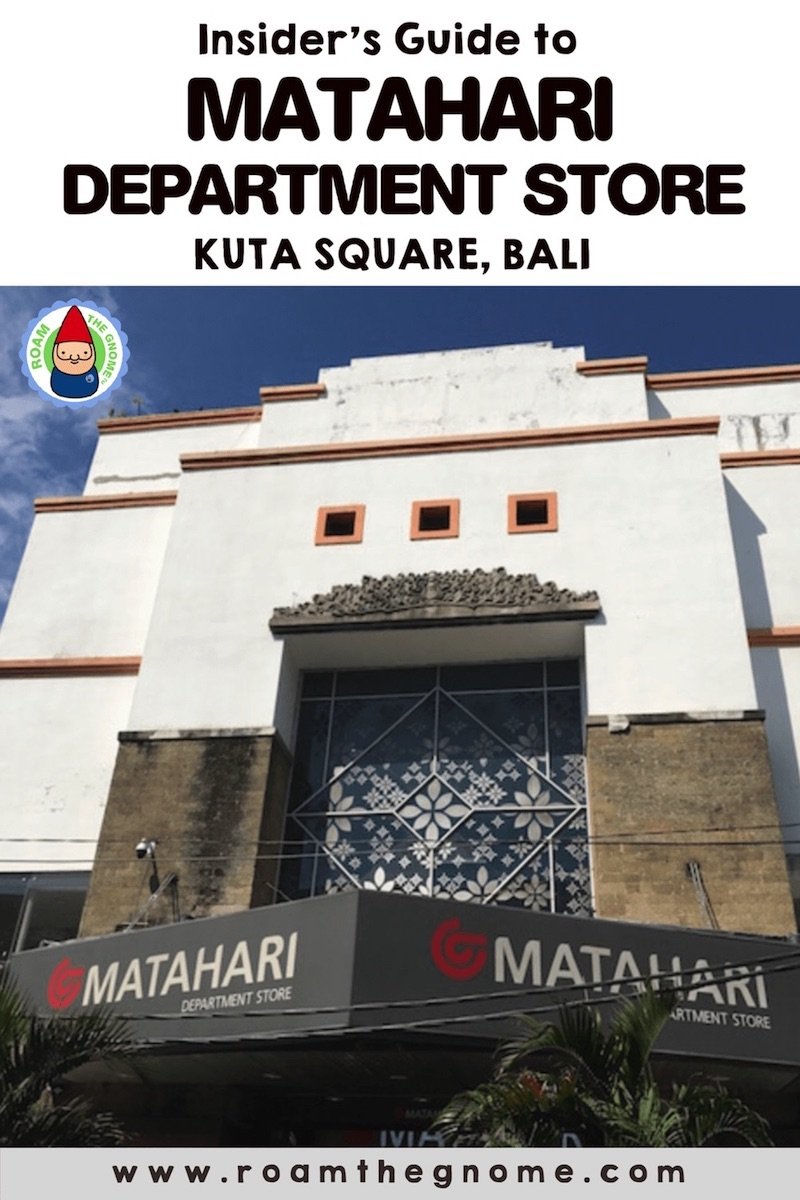 Ultimate Guide to Matahari Bali Kuta Shopping Centre
Cheat's Guide to Cheap Kuta Shopping? Visit Matahari first!
Have you ever done that? Paid more than the going price at a Bali market because you didn't know any better.
It's the reason I like 'fixed price' shops in Bali, even though you pay slightly more.
I HATE being ripped off, but equally I don't want to feel guilty that I'm taking advantage of someone else either.
One of the tricks I've learned with years of travelling with kids to exotic lands where bargaining and haggling over goods is the norm, is to find similar goods in an established shop or storefront with price tag stickers, and COMPARE prices.
In Bali, my first stop to get a bit of insider knowledge before I start shopping is to visit the Matahari Department Store in Kuta.
---
BUY NOW: Book a tour to visit the best of Bali's Instagrammable Spots! (This popular tour is an award winner! Don't delay as it books out quickly.)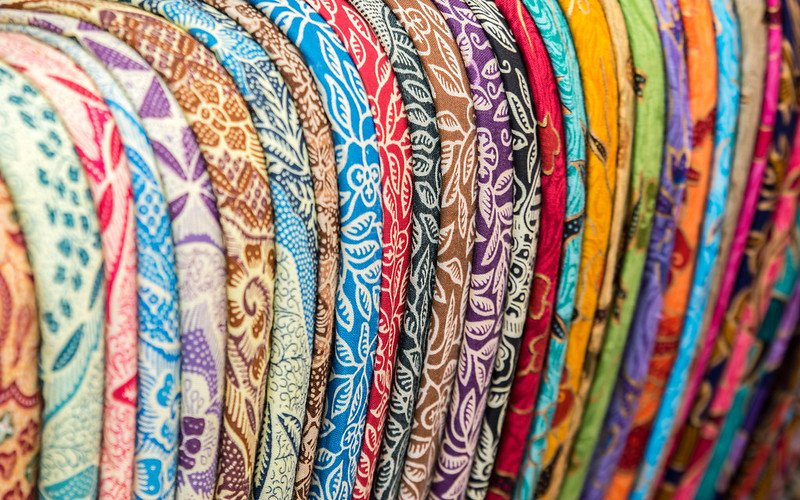 Image credit: Tomasz Baranowski via Flickr CC BY 2.0
Tips for Shopping at Matahari Kuta Square Bali
The best way to find a fair price when shopping in Bali is to find a shop with fixed prices, like Matahari Department store Bali.
Matahari ticket prices help me to get a good idea of what the upper end of the going price might be.
This price tag is also a good measuring stick and I never go over it when haggling in the markets.
Most of the time, the going price on the street is way under what's on the Matahari price tag, so I try to find a middle ground where we'll both be happy.
It's not always about me getting the best price.
I'd rather pay what I think is a FAIR price.
A fair price compared to what I'd buy at home, even if that means I pay more than what the street vendor expects or will bargain down to as THEIR absolute bottom price.
Approaching shopping this way is a win win for everyone.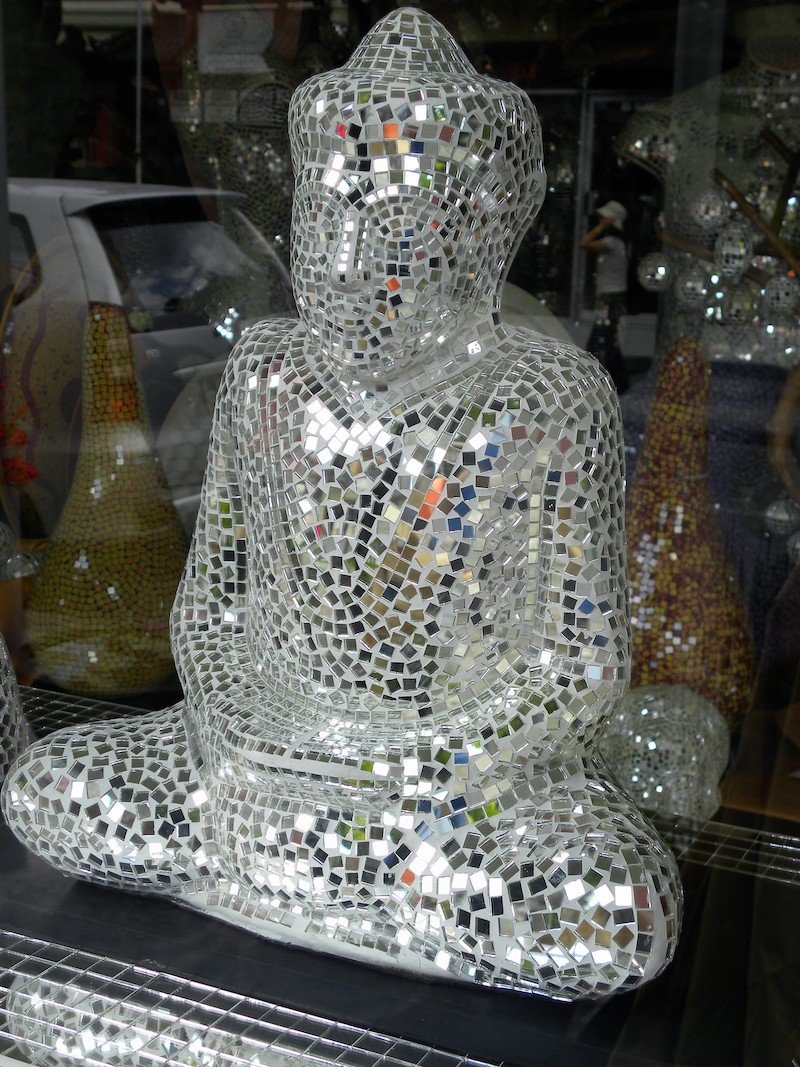 Image credit: JasonParis via Flickr CC BY 2.0
Peaceful Shopping at Matahari Department Store Bali.
Matahari Department Store is also the place I go for a bit of peaceful low-key shopping.
When I can't face another moment of the Kuta shopping haggle, or the hustle and bustle of on street shopping.
Plus, they have the best range of everyday shoes and upmarket shoes around, AND there always seems to be some kind of special sale on shoes happening!
There are three Matahari Department Stores in Bali.
The Kuta shopping centre in Kuta Square is our go-to.
---
RELATED: Hire a Bali Driver for the Day and Shop all day in Kuta, Canggu, Seminyak and Sunset Road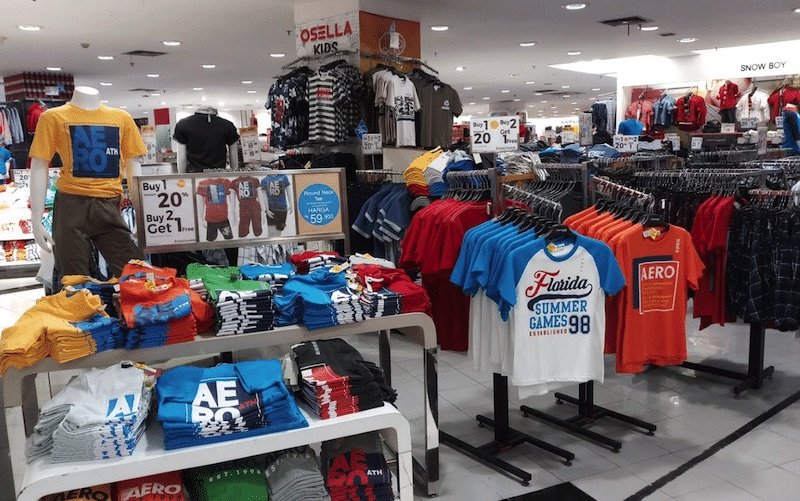 Image credit: 林思葵
What to Buy at Matahari Kuta Bali?
Here's a list of some of the things you can find in the air-conditioned comfort of Matahari Bali shopping mall.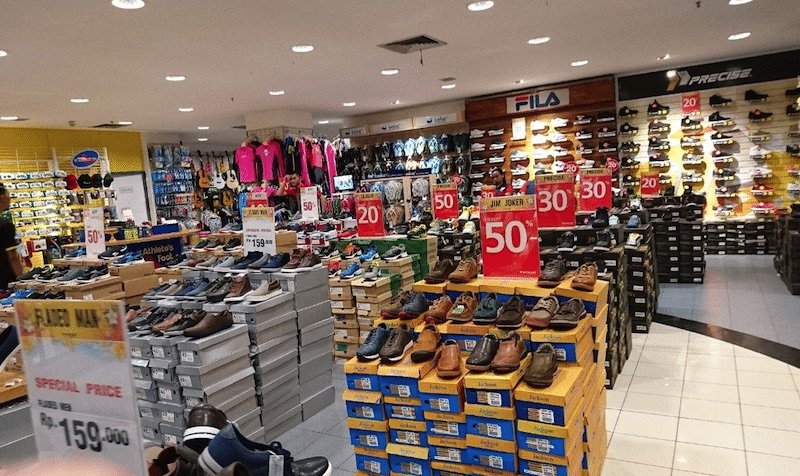 Photo by Adam Xin via Trip Advisor
No.1: Matahari Shoes (The Best Shoe Shopping in Bali)
The range of shoes in Matahari Department Store is fabulous.
Find slip on sandals, sports shoes, kids footwear, and fancy shoes including high heels.
Last trip, I bought a pair of shoes similar to Sketchers and now I walk on marshmallows.
They are the most comfortable shoes I've worn in my entire life.
Photo by Don Green via Google Maps
No.2: Clothes shopping at Matahari Shopping Centre
Find three floors filled with:
bargain priced clothing including dresses, shorts and swimwear (and somewhere respectable to try it on)
hundreds of t-shirt styles
long flowing skirts
Balinese scarves and traditional clothing
batik clothing
lightweight men's clothing (white shirts and sarong)
ties, leather wallets, belts
Levi jeans and denim clothes
Polo shirts at competitive prices
sarongs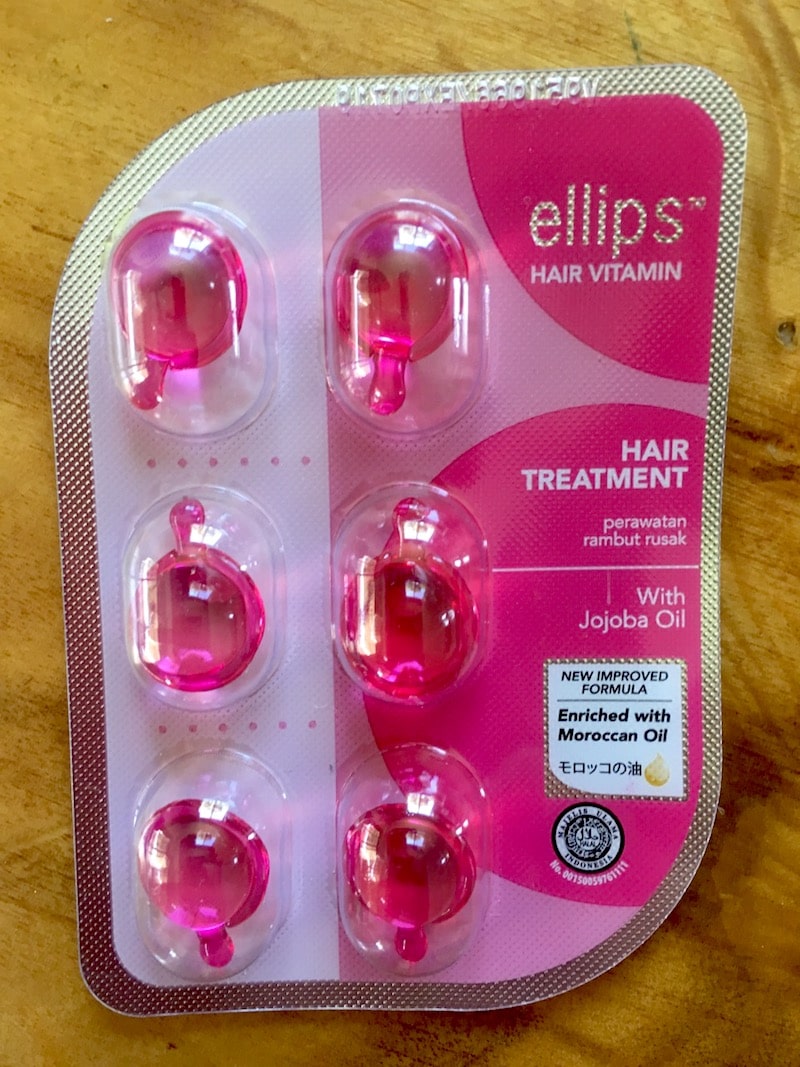 No.3: Beauty & Cosmetics Shopping in Bali at Matahari Shop
It's all there.
beauty goods including perfume, deodorants, shavers, shampoo and conditioner
first aid goods and insect repellent
all the popular make up brands
Ellips haircare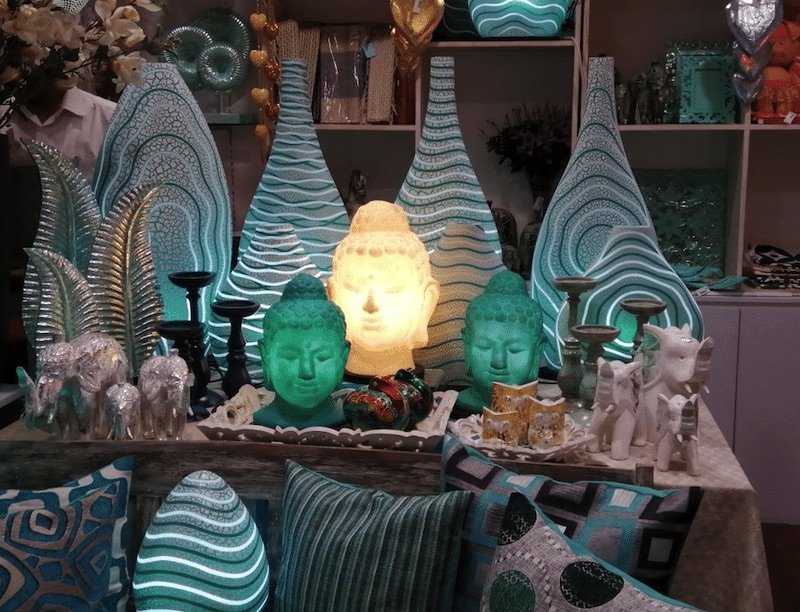 Image credit: PARIS522 via Tripadvisor
No.4: Matahari home decor
There's not just typical Balinese island style homewares here.
You'll find glamorous and elegant homewares from around the globe, plus a huge range of fabulous cushions and ornaments.
Traditional Balinese homewares and decorative ornaments
Christmas decorations
Matahari baskets, rattan baskets, woven bags
home decor and ornaments from around the world
pillows
Buddha heads
photo frames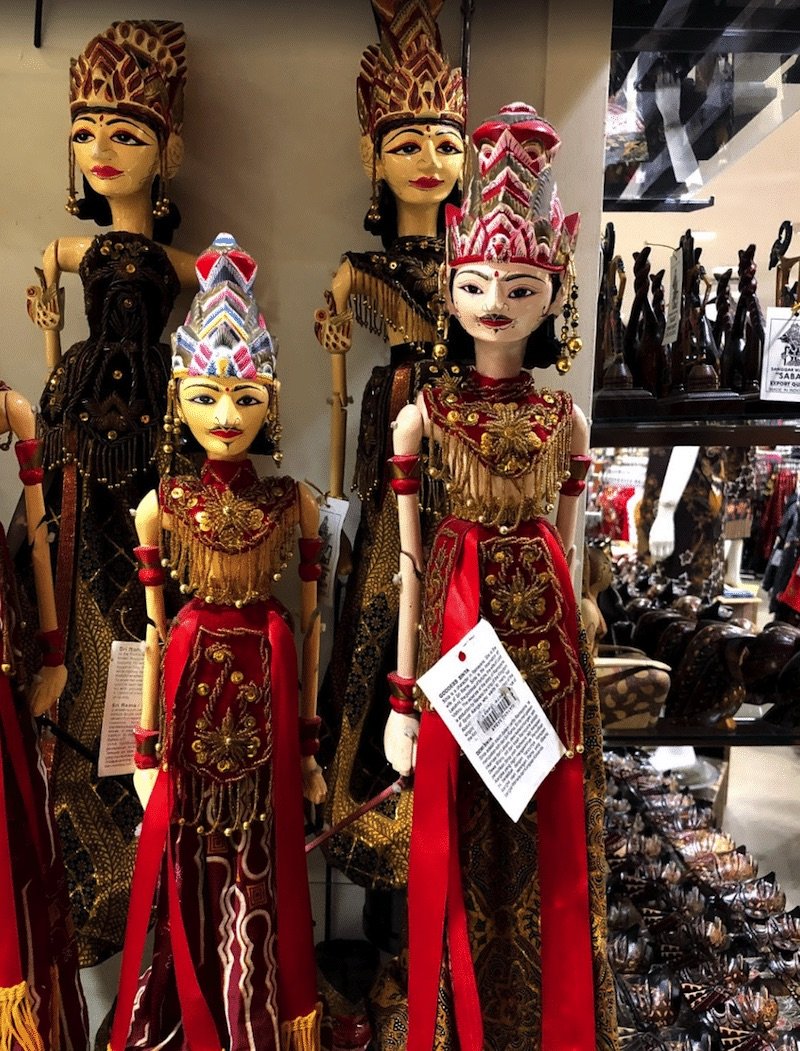 Image credit: Don Green
No.5: Souvenir shopping in Bali
There's bulk souvenirs to choose from, with fixed prices so you can avoid the hassle.
painted glassware
wall decorations
Bali luggage tags
Balinese dolls and ornamental figurines for display
handcrafted goods and dreamcatchers
leather handbags and luggage
locally handmade soaps and body lotions
Balinese chocolates and lollies
a selection of Bali's favourite grocery items including sauces and noodles
laundry goods including everyone's favorite kispray ironing aid
coffee including Bali's own Kopi Luwak coffee, and teas
Balinese frangipani flowers – hair ties, soaps, ornaments
silver jewellery
watches
The entire bottom floor is full of traditional Balinese souvenirs at set prices, so you can take your time, fill up a basket in peace without haggling, and stay on budget.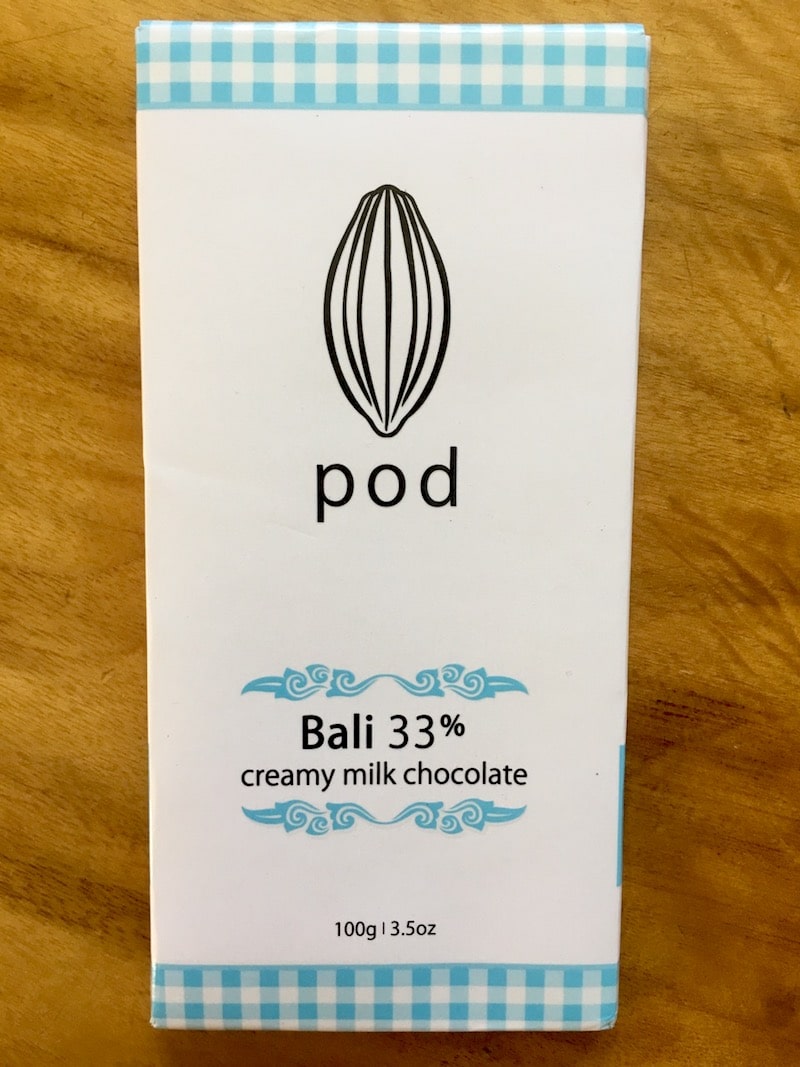 No.6: Matahari Supermarket shopping in Bali
There is also a supermarket attached selling grocery items, fresh produce, quick meals and alcohol at fair prices.
Do not leave without at least one bag of Cacao Cashews made by East Bali Cashews.
(Warning: One bag may not be enough)
Pod chocolate is another popular souvenir from Bali.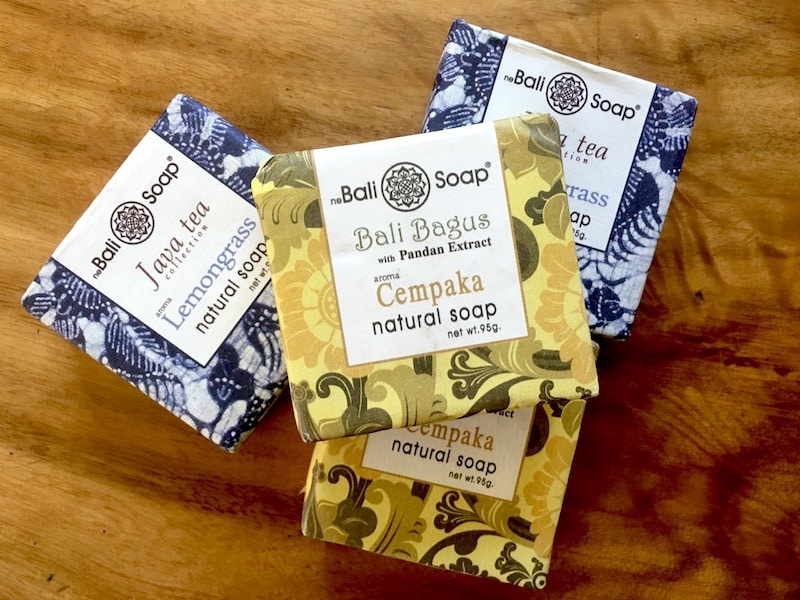 Roam the Gnome's "Ultimate Bali Shopping Prices Comparison Guide".
This Bali Shopping Price Guide is arguably one of the best resources on our website.
It's been updated for 2020, and includes new information on:
the best Balinese homewares stores
hair and makeup brands to buy in Bali
skincare to buy in Bali
where to find the best massages in Bali
where to find the best spa treatments in Bali
more of the best places to shop in Bali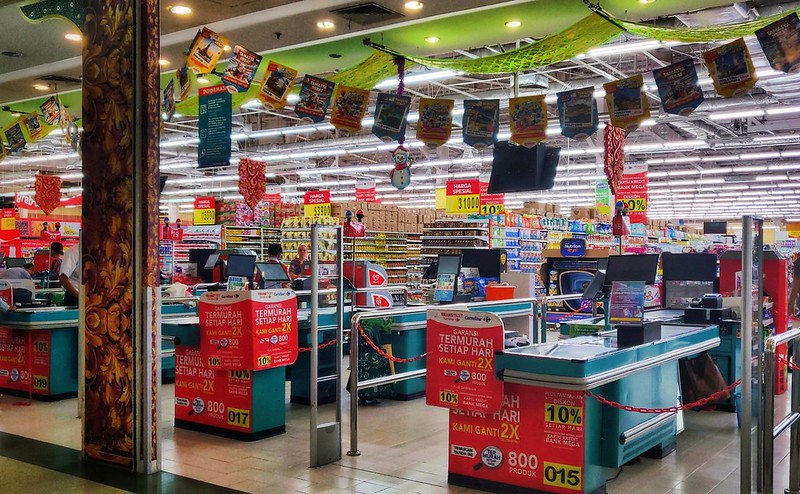 MORE HANDY RESOURCES for Kuta Shopping
No.1: Carrefour Brochure
We also check the Carrefour supermarket's fortnightly junkmail brochure to see Bali shopping prices when things are on special.
This brochure is another good guide on what to pay for things in Bali supermarkets and convenience stores in general.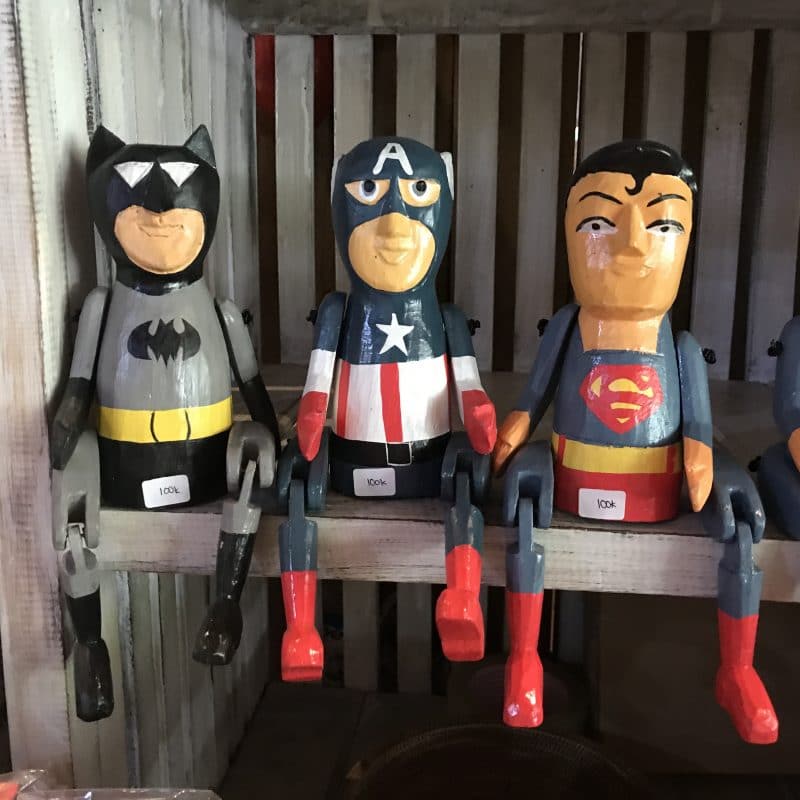 Cheap Shopping in Bali? Try these Markets in Bali
Ready to brave the Kuta markets with a general idea of what things cost in Bali?
Do remember that Kuta market shopping is way more expensive than shopping in:
the market at Ubud
the Sukawati markets
the Pasar Kereneng night market, or
along the shopping street at Tegalalang on the way to the rice terraces.
These markets listed above also have different things for sale than what you'll find in Kuta.
If you spot something you can't live without, buy it.
So if you see cute woven plastic shopping baskets for the equivalent of $4 each, and fall in love with them, buy up big.
Buy 10 even if you only need five for gifts.
Friends and family will love these woven shopping bags too.
They will be the hot item, and no matter how hard you look, it's Murphy's Law that you'll never see the same ones anywhere on the island again.
Note to self – take my own advice.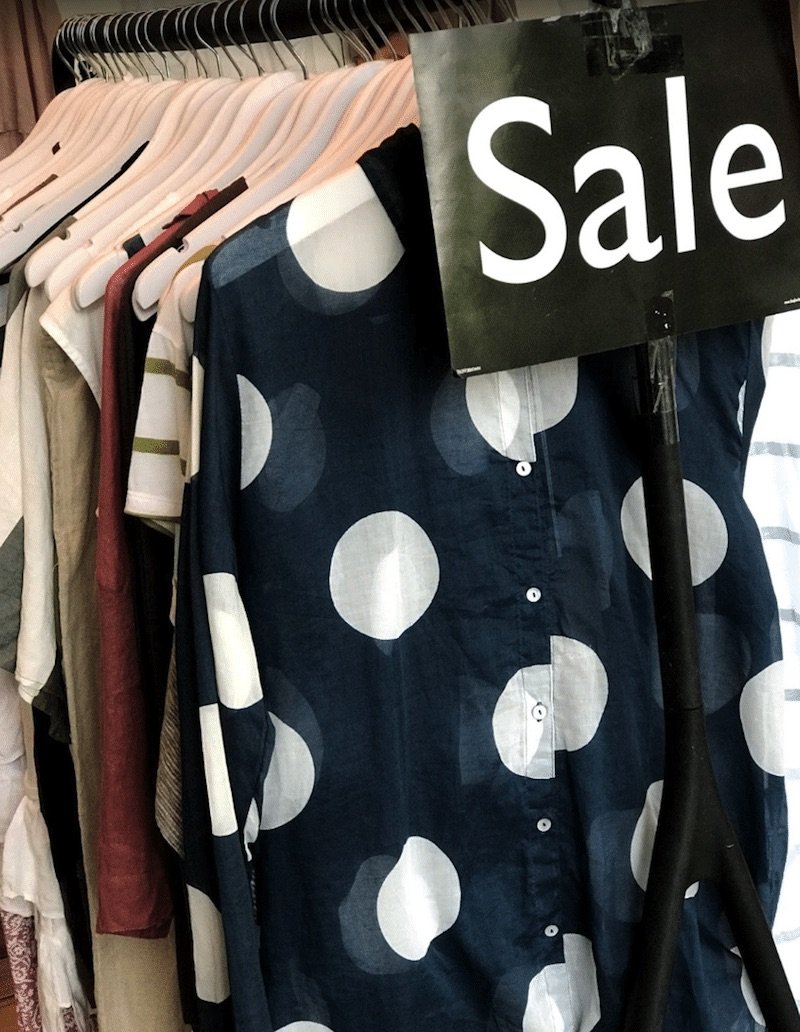 Image credit: Frockk Bali
More of the Best Places to Shop for Dresses in Bali
Clothes shopping in Seminyak or Canggu boutiques will cost you about the same as shopping in boutiques at home.
From $70 to $100 plus AUD for a dress, shirt and pants, or outfit.
If you are hunting for bargains in Bali, skip the boutiques.
But if you've the time and the money to browse for one-off pieces, these stores are definitely worth a look.
Our favourite is Frockk in Seminyak or Ubud, and if you are lucky, they may be having a sale during your visit.
Check out this list of the best boutiques in Seminyak for starters.
Keep an eye out for our Bali shopping guide.
(Subscribe to our email list in the sidebar so you are the first to know)
It's coming soon!
BOOK NOW: Shopping tour of Seminyak including brunch, and a trip to Potato Head beach club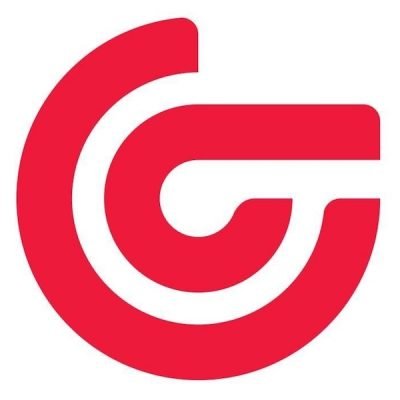 THE INSIDE SCOOP: Matahari Locations in Bali
Correct at time of publication on Roam the Gnome. Please check with venue for updates. We apologise in advance if there have been any changes we are unaware of. All prices in AUD dollars, unless otherwise stated
Phone Number: +62 21 1500 838 (Customer service Monday to Friday, 9am – 3pm)
Email: [email protected]
Website: Click here
Here are the addresses of the three Matahari Department Stores in Bali. The Kuta one is in a convenient location in the middle of Kuta Square.
You can't miss it.
No.1: Matahari Shopping Centre Kuta
In the centre of Kuta Square, Jl. Raya Kuta No.5, Kuta
(Close to Kuta Art Market, and Bali Hard Rock Hotel in Kuta Square)
No.2: Matahari Denpasar
Mal Bali Galleria, Jl. Ngurah Rai by Pass, Denpasar
No.3: Matahari Shopping Mall
Lippo Mall Kuta. Level 2, Jalan Kartika Plaza, Kuta
Matahari Opening Hours
What time does Matahari Bali open?
Approximately 10am in the morning, and stays open until late evening (9 or 10pm)
Entry Fees
Free.
How to get to Matahari Department Store in Kuta
Where is Matahari in Bali? Matahari is next to McDonalds and close to Burger King.
By Bus: The Kura Kura Bus Line 3 bus visits Kuta. Matahari Department Store is in Kuta Square. Disembark at Hard Rock Cafe.
By Taxi/Uber: Travel via Bluebird Taxi from all locations to Kuta Square.
Matahari Kuta Map
Toadstool Rating – Kuta Matahari
Shopping in air-conditioned comfort in Bali without the pressure of spruikers in your way?
That's why we LOVE shopping in Matahari.

Looking for MORE Shopping Malls in Bali?
Click the links in blue below for more Bali shopping malls to visit.