INSIDE: Everything you need to know about Dough Darlings Bali
Scoff a different donut each day at Dough Darlings Bali.
You'll have to, if you want to try out ALL the flavours.
Doughnut addicts, AND/OR those with a sweet tooth, can't go wrong at this epic donut-ery where donuts are made from whole milk, european-style butter, cane sugar and real fruits.
Remember, calories don't count on holidays, birthdays, vacations, weekends, after midnight, road trips, or dealing with breakups.
Check out this list of mouth-watering flavours below.
Disclosure: This article contains affiliate links. If you make a purchase after clicking on one of these links, we may receive a small commission at NO extra cost to you.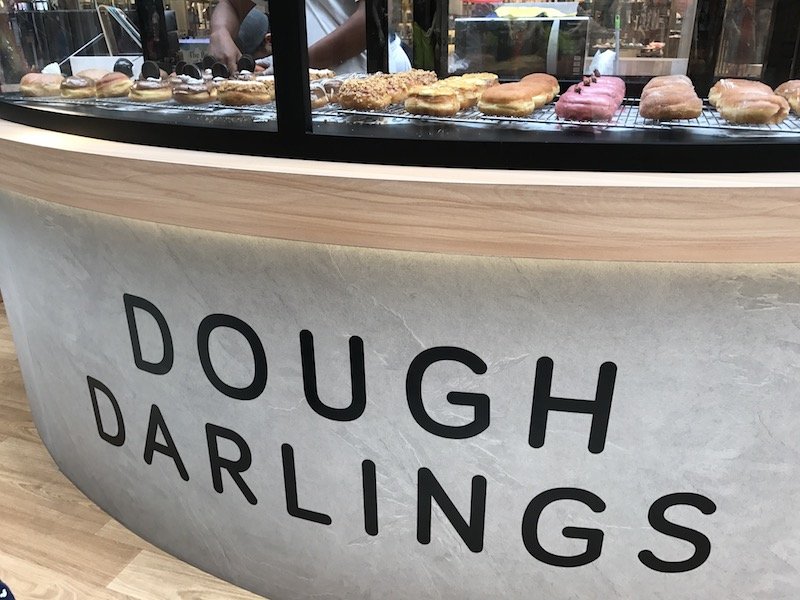 Guide to Dough Darlings Bali
Eat the best fresh handcrafted Artisanal Doughnuts at this eatery.
They make them fresh thoughtout the day, so customers can have the most delicious donuts possible.
Doughnuts are made from a brioche style dough, and crafted into unusual, quirky and comforting one-of-a-kind flavours.
But it's the presentation that is truly eye catching!
The hardest part is to choose not just the flavour of doughnut you want to eat, but the appearance!
The purple Taro Ganache doughnut with Oreo crumb topping calls my name every time!
---
RELATED: Ultimate Guide of Best Things to do in Bali with kids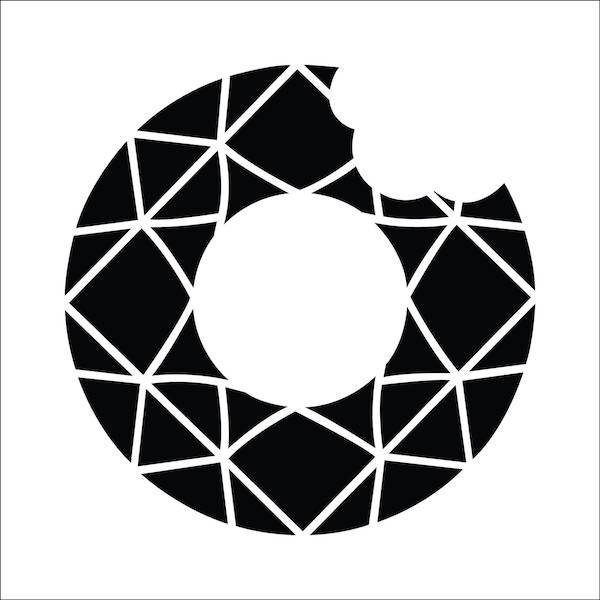 Dough Darlings Menu
Vanilla Glaze Doughnut
Cinnamon Sugar Doughnut
Strawberry Mojito Doughnut
Chocolate Hazelnut Doughnut
Matcha Black Sesame Doughnut
Peanut Strussel Crunch Doughnut
White Chocolate Specullos Doughnut
Taro Ganache and Oreo Doughnut
New York Cheesecake Doughnut
Triple Belgian Chocolate Doughnut
Espresso Brown Sugar Doughnut
Ispahand (Raspberry, Lychee, Rose) Doughnut
Dark Chocolate Crack Cookie Doughnut
Salted Caramel and Milky Almond Doughnut
Thai Tea Cream Brulle Bomb Bomb
Chocolate Malted Bomb Bomb
Nastar Cheesecake Bomb Bomb
Salted Egg Yolk Bomb Bomb
Rum Raisin Bomb Bomb
And the one no-one's game to try – the Salted Durian Bomb Bomb.
Blergh.
Your favourite on the Dough Darlings website list?
No?
Come back tomorrow.
FAQ – Are Dough Darlings Halal?
Unfortunately, there is no references to the manufacturing process of Dough Darlings donuts.
Assume that's a no.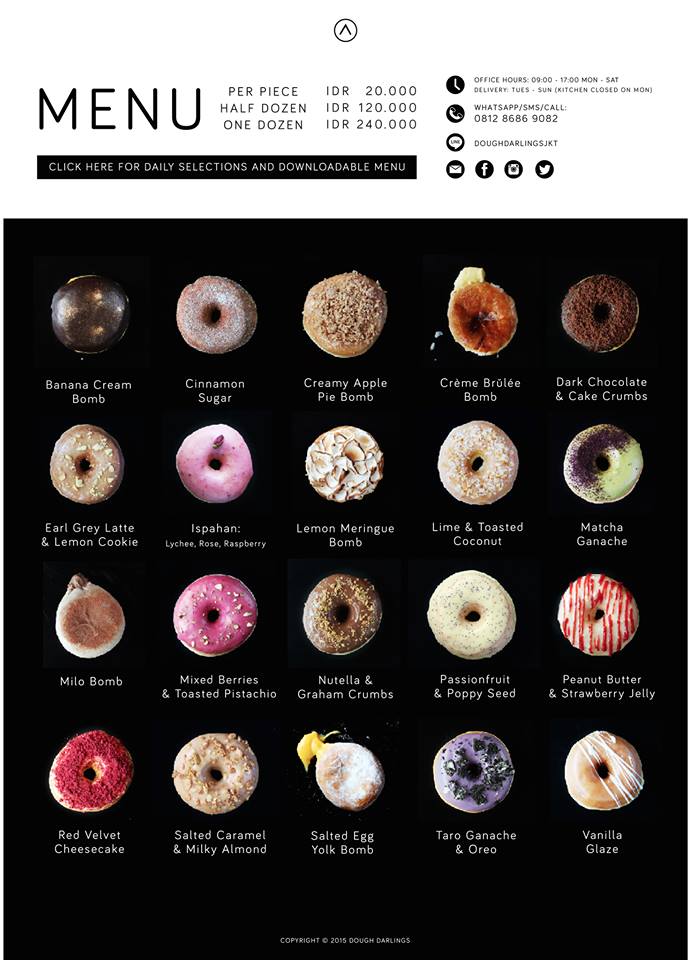 THE INSIDE SCOOP: Dough Darling Seminyak Village
Correct at time of publication on Roam the Gnome. Please check with venue for updates. We apologise in advance if there have been any changes we are unaware of. All prices in AUD dollars, unless otherwise stated
Dough Darlings Seminyak address: Now located at Jl. Petitenget No.22, Seminyak, Kuta Utara, Kabupaten Badung, Bali
Website: Click here to see the Daily Doughnuts menu, or check their facebook page
Dough Darlings opening hours
Open from 8am to 9pm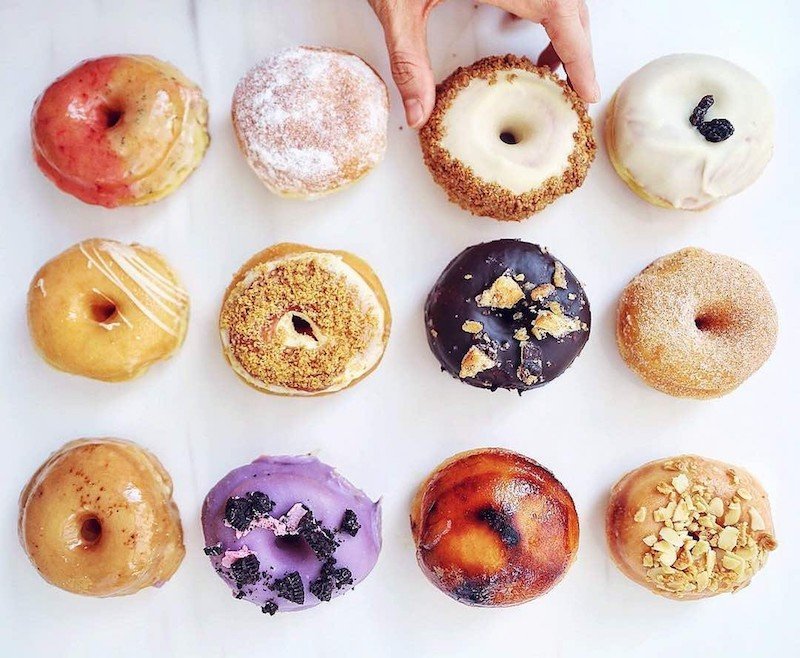 How to get to Dough Darlings Petitenget
By Bus: Catch a super cheap Kura Kura bus from Kuta, Legian, Canggu, Sanur, Jimbaran and Ubud. The closest Kura Kura bus stop is located at the Gardin Bistro & Patisserie on Jl. Petitenget.
On Foot: It's a 20 minute walk from Seminyak Village and within walking distance from Ku De Ta, The Legian, The Oberoi, The Seminyak and other popular hotels.
By Taxi: Book a Bluebird Taxi.
By Uber: Uber and GrabTaxi are two apps that can be used in Bali for ordering transportation to and from Seminyak Village
DoughDarling Map
MORE Dough Darlings locations in Bali
No.1: Dough Darlings Beachwalk Mall Kuta
Address: Beachwalk Shopping Center, Level 3, Jl. Pantai Kuta, Kuta, Kabupaten Badung, Bali
Opening hours:
10.30am to 10.30pm.
Midnight close on Fridays and Saturdays.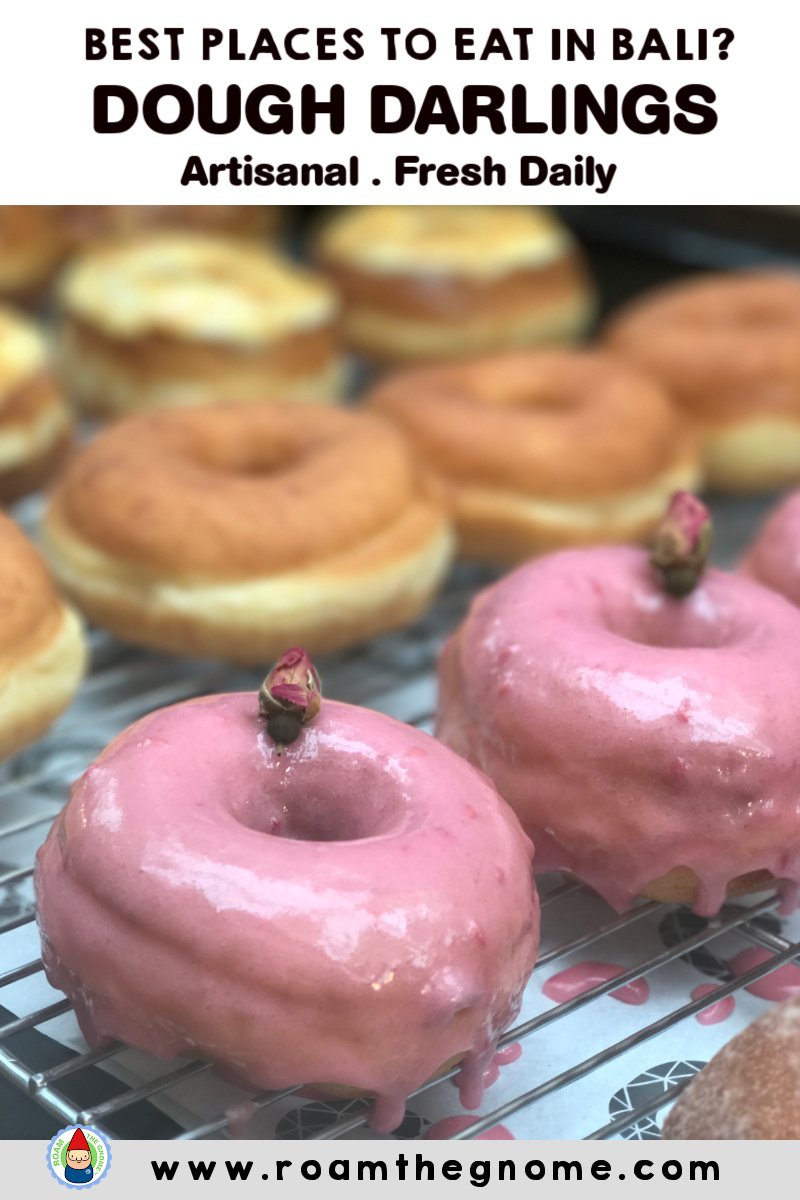 No.2: Dough Darlings Jimbaran
Address: Samasta Live Village, Jl. Wanagiri, Jimbaran, Kec. Kuta Sel., Kabupaten Badung, Bali 80364, Indonesia
Opening hours:
No.3: Dough Darlings Seminyak Village
Unfortunately, the Seminyak Village store is now closed.
Toadstool Rating: Where to buy donuts in Bali

Looking for fun places to eat in Bali?
Click the links in blue for more Bali tips below.