INSIDE: Roam the Gnome's Ultimate Guide to Carrefour Bali Shopping Mall.
Looking for an air-conditioned supermarket shopping experience in Bali away from the hagglers and street markets?
A Bali supermarket with all the must-buy Balinese hair care products at bargain prices?
A Bali shop where you can purchase live turtles and pet fish for your tank?
Maybe not the last one.
But yes, the Carrefour supermarket in Bali is big, and it's a jam-packed, with quirky surprises in every corner.
Take a look to see what's inside.
Disclosure: This article contains affiliate links. If you make a purchase after clicking on one of these links, we may receive a small commission at NO extra cost to you.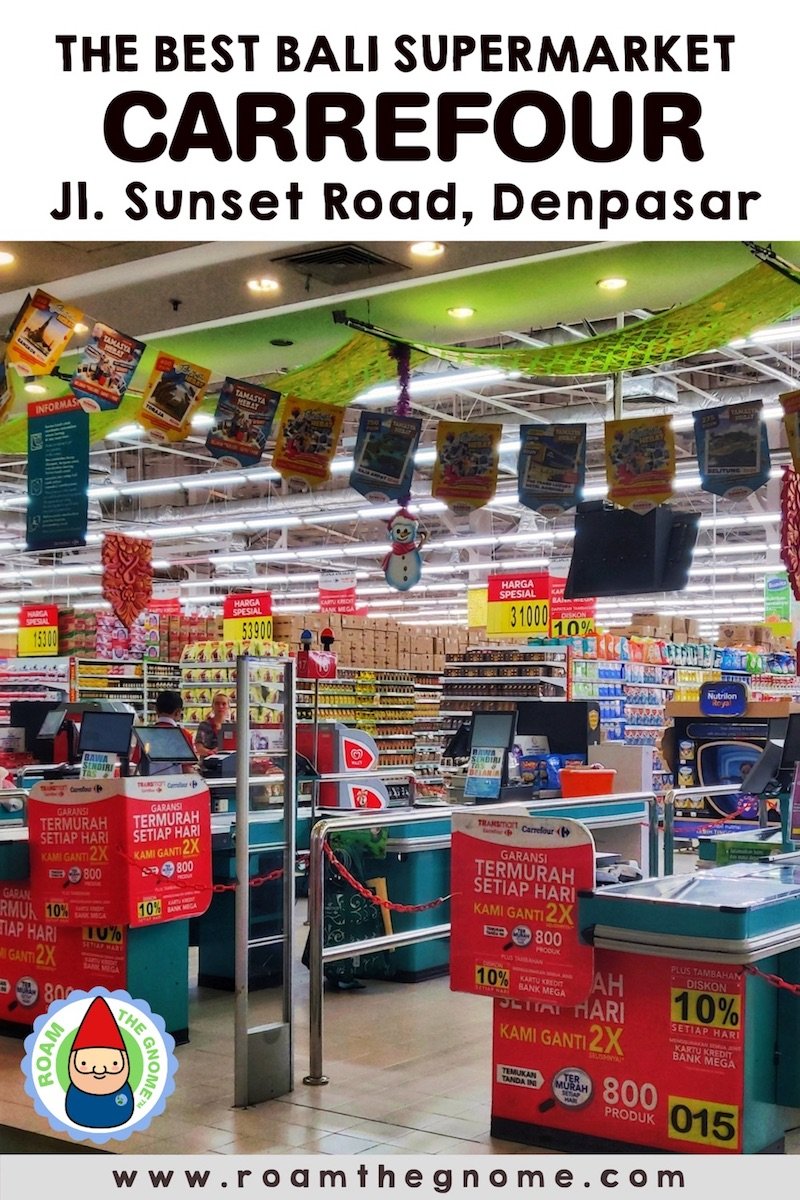 Ultimate Guide to Carrefour Bali Sunset Road
The Carrefour Bali supermarket on Sunset Road in Kuta is a GIANT warehouse-style Balinese supermarket that you shouldn't miss, even just for the experience of walking round and checking out all the things you can buy.
It's up there in our list of the best supermarket adventures we've ever had in the world!
The Carrefour supermarket is part of a chain that boasts being the world's second-largest retailer and the largest in Europe.
---
Hot Tip: Book a Bali Private Driver for the Day and visit all the best Bali shops!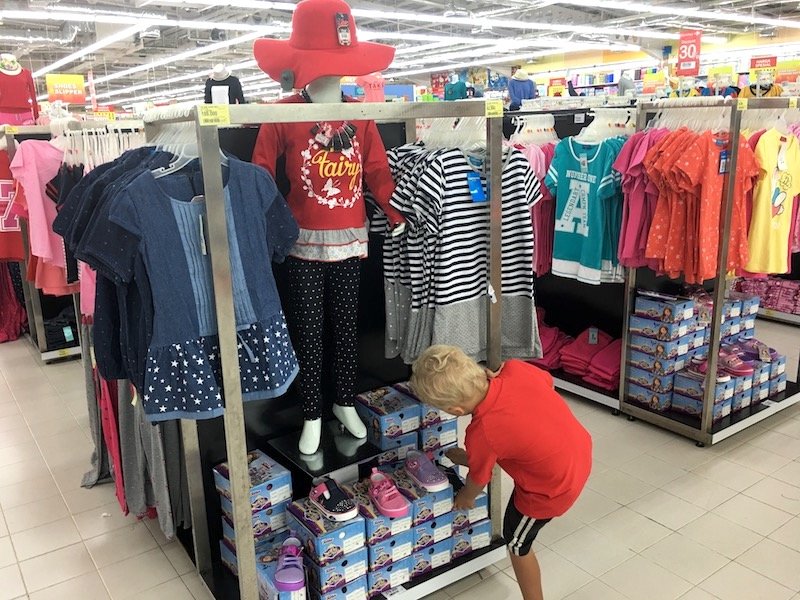 Carrefour Bali Shopping: Supermarket and Variety Store
The Carrefour supermarket on Sunset Road is a combination of supermarket and variety store with all the food and things you'd find in a:
delicatessen
fruit and veggie shop
toy shop
hardware store
chemist
electronics store
fashion boutique
kitchen shop
stationery shop, and
hair and beauty salon.
Carrefour is at on the 3rd floor of the shopping mall at the very top of the building.
It's popular with expats, tourists, wealthy families from Jakarta, and a gaggle of Indonesians who love to hang about in their favourite mall.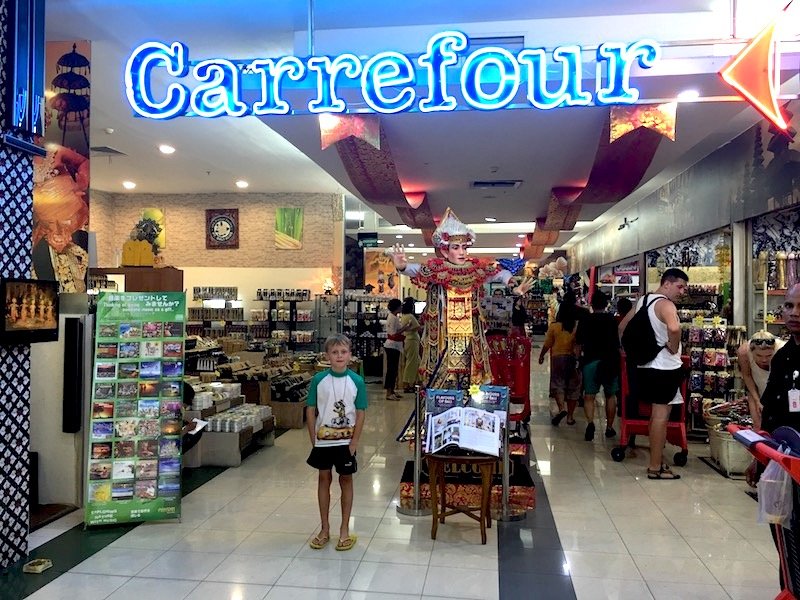 Carrefour Bali Prices
If you are buying electronics or anything expensive, our tip is to shop around.
Make the trip to Denpasar as you might find it cheaper.
But Carrefour Bali wins for convenience, hands down.
It's not the cheapest supermarket in Bali, BUT their range is phenomenal and the size of shop is monstrous.
Plus, Carrefour Bali stocks all the recognisable and trustworthy brands.
Because of this, Carrefour on Sunset Road trumps the smaller minimarts every time (listed below), both on price and range:
Circle K
Alpha Mart
Indo maret, and
7-Eleven
Also, if you can't find something specific here, we can almost guarantee you won't find it anywhere in Bali.
Transmart Carrefour Bali Catalogue
The Carrefour Bali catalogue is a fab tool to gauge Bali shopping prices too.
Hot tip: Check this fortnight's Carrefour supermarket specials here before you go.
Hot tip: Visit on day one or two of your trip for a research trip/reconnaissance mission, then pop back in on your last day in town to pick up all your last minute purchases and souvenirs.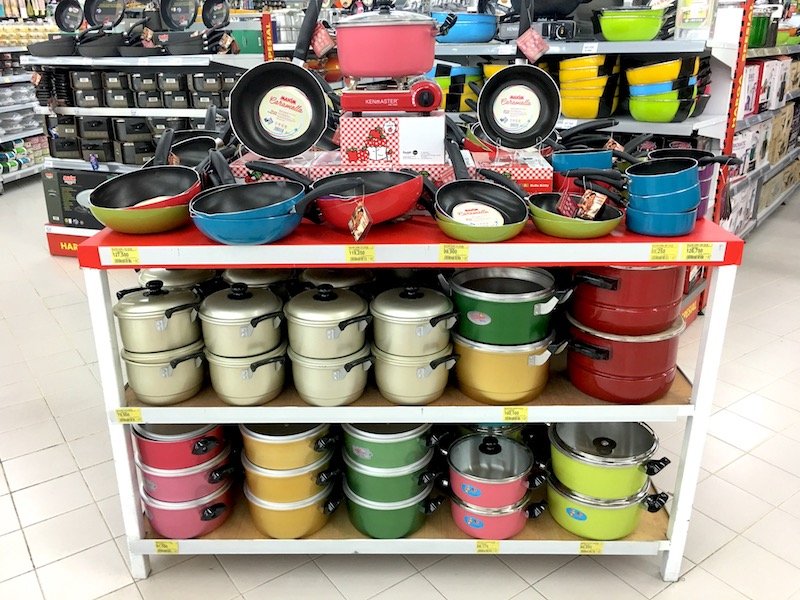 What do they sell at the Carrefour Bali Supermarket?
The question should be, what don't they?
Here's a big list of our favourite seven things they sell at Carrefour Supermarket.
Electronics and Sim Cards
Electronics to save the day, and homewares too
Phones and sim cards for local use
SD cards
Phone charging cords
Every kind of electrical appliance you can imagine
---
RELATED: Ultimate Guide to Bintang Supermarket in Seminyak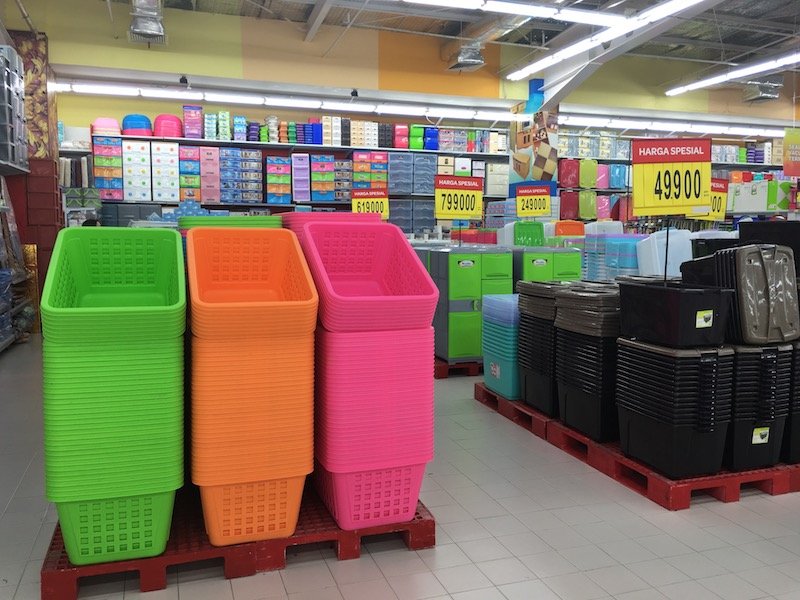 Shopping in Bali for Homewares & Essentials
Kitchenware
Pots, and pans
Frypans
A huge range of all kinds of plastic storage boxes
Homewares
Carrefour also has homewares including:
towels
decorative homewares
ornaments and figurines (great souvenirs from Bali)
bedding
---
RELATED: Mercredi Bali is our fave shop for linen and bedding in Bali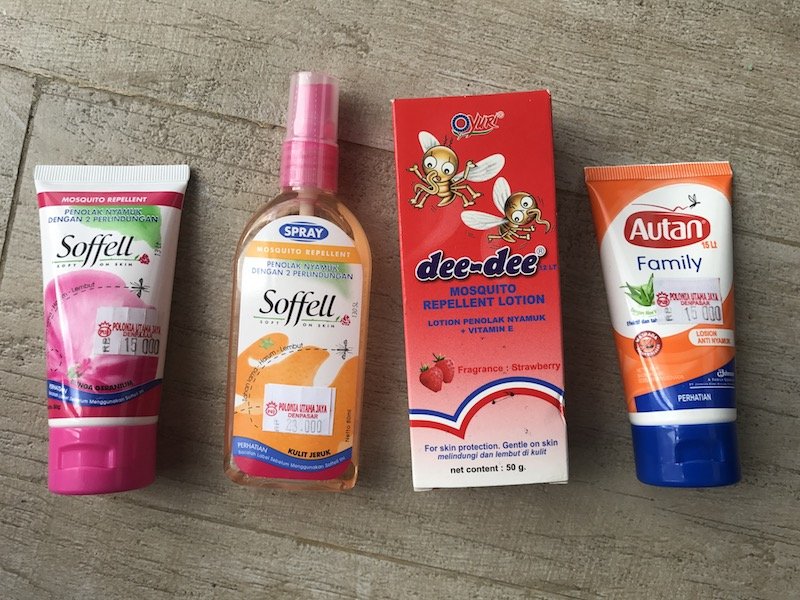 Mozzie repellent & Medicines
Stock up on all the Bali mosquito repellents and artillery to keep the kids safe from mosquito bites.
Mozzie Zappers
Mozzie spray
chemical-free Mozzie repellent creams
Mosquito patches
Balinese mosquito repellent lotions
There's also a selection of health products and over the counter medicines that can help you when the dreaded Bali Belly hits.
---
RELATED: A Comprehensive Guide to Bali Chemists (& Locations)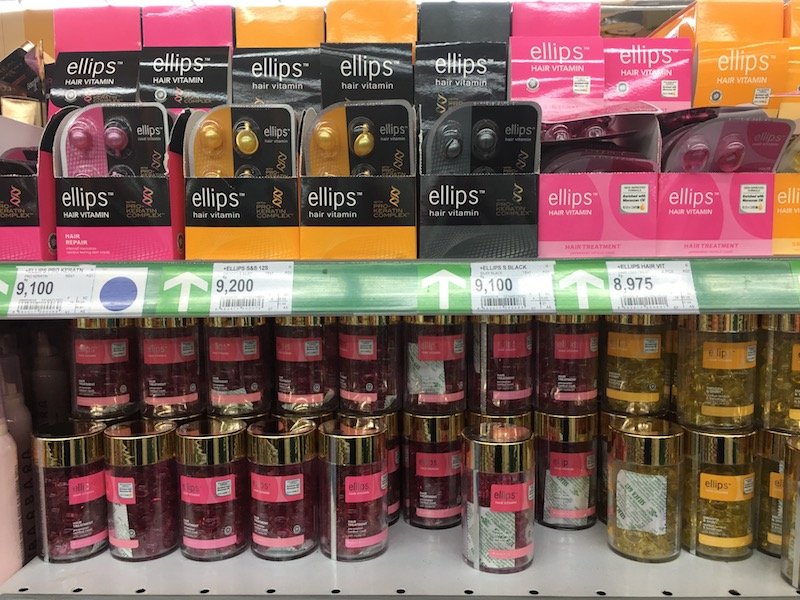 Bali Hair Care Magic
All the Balinese hair care products and Bali skin care too.
Ellips hair care products in small and large sizes – the prices are unbeatable!
Shampoo, conditioners, soaps, moisturisers
Don't bother packing shampoo and conditioner.
Buy it here.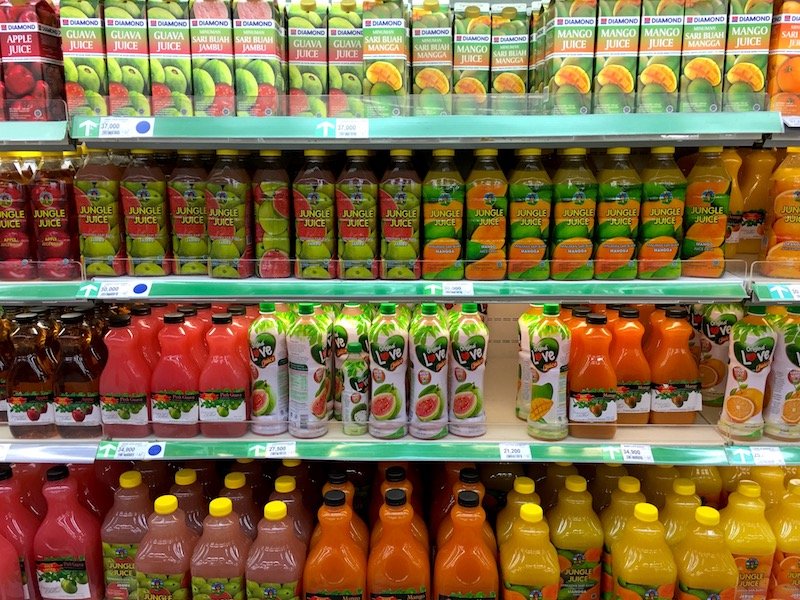 Balinese drinks
Want to keep a stash of Balinese beers, or soft drinks, or water at your hotel?
Carrefour stocks:
Beer
Wine
Bottled Water
Tea
The normal range of Indonesian drinks and milks
Pick drinks up in bulk here at an affordable price, and save your dollars for awesome Balinese experiences such as: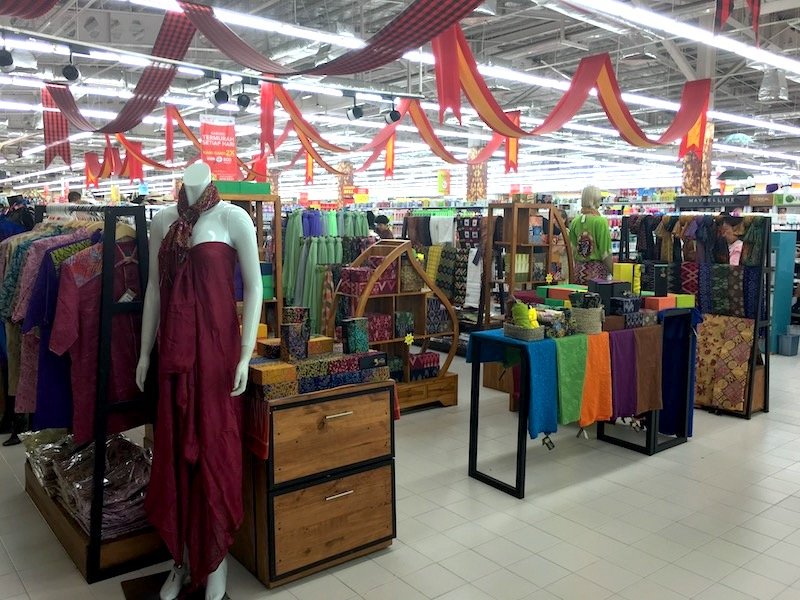 Women's and Men's clothing
A huge selection of well priced sarongs
Men's clothing including t-shirts and shorts
Women's clothing including light slip-on dresses, tops, pants and outfits
Men's shoes
Women's shoes
Traditional Balinese clothing for men and women
Find cheap Bali laundry products here too, so you can recreate that magical Bali laundry smell at home!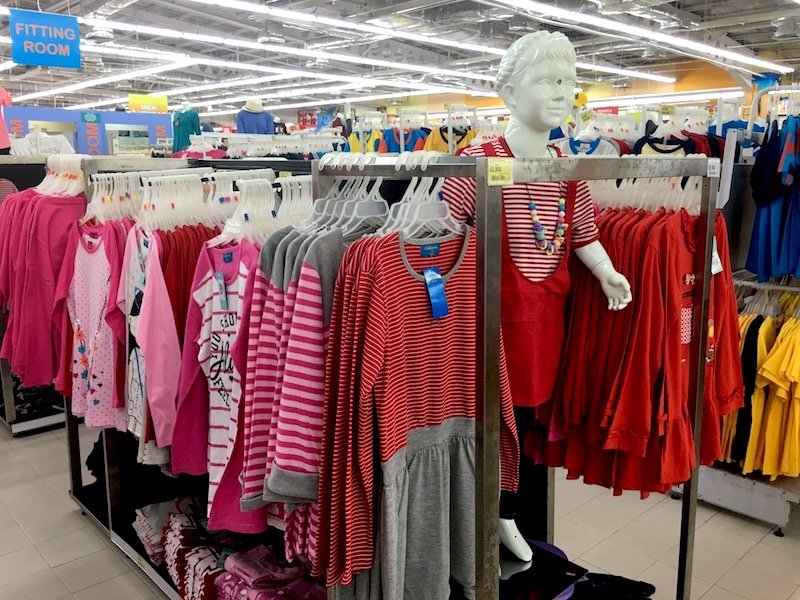 Kids Clothing at Carrefour
Shoes for kids (helpful if you manage to accidentally go out without their shoes!)
Fashionable clothing for children
Beach Towels & Beach Accessories
Beach wear including swimming costumes/bathers
Beach towels
Goggles and snorkelling gear
Floaties, and inflatables for the pool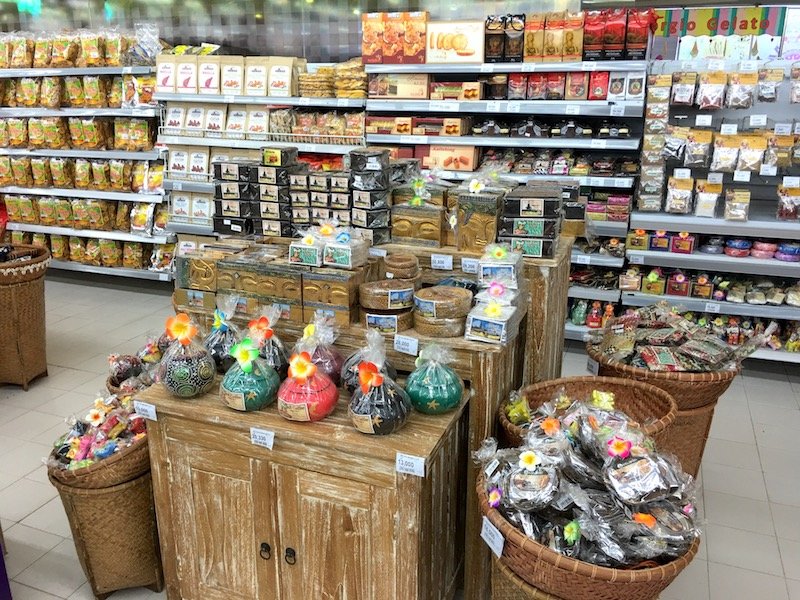 Balinese Souvenirs for the whole family
There's a whole section filled with Balinese souvenirs at fair prices.
The best thing is you can grab a trolley and buy all the gifts in one place, at your own pace, without haggling or trying to avoid pushy salespeople.
Souvenirs – soaps, body lotions, incense, candles (Check here first to compare prices before committing to buying anything on the street so you dont get ripped off)
Handbags
Woven baskets for picnics
Balinese artwork
Toys including a brand of Indonesian 'lego',
Decorative homewares including rattan dishes and baskets
Beer coasters and stubbie holders
Indonesian pantry fillers like rice, flavoured noodles, herbs and spices, curry pastes
Stationery and kitchen gadgets
Extra suitcases to carry home all your purchases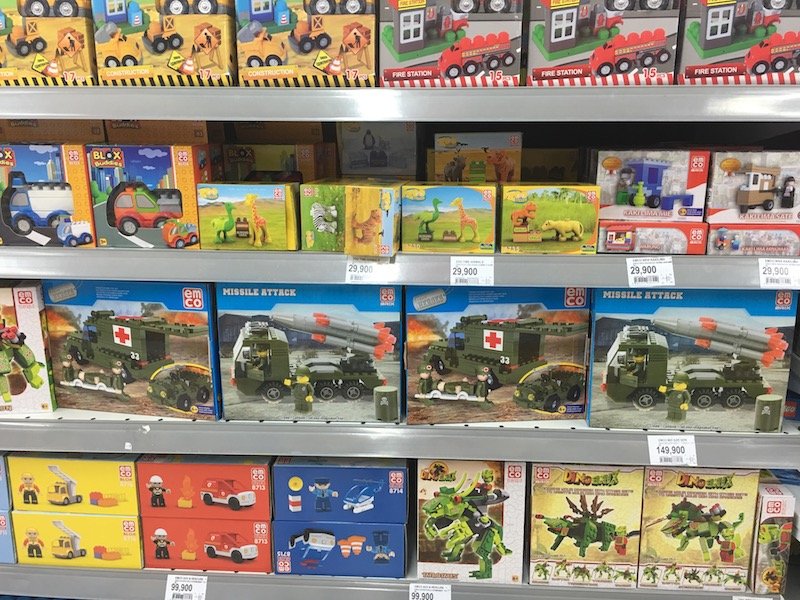 Kids Toys at Carrefour Sunset Road
Visiting Bali with kids and want a bit of downtime?
It's possible to purchase Indonesian-style versions of LEGO in Carrefour supermarket.
Plus, a whole range of kids toys including:
toys for water play
juggling balls
dolls
board games
It's not a huge section but the kids will be happy to find it.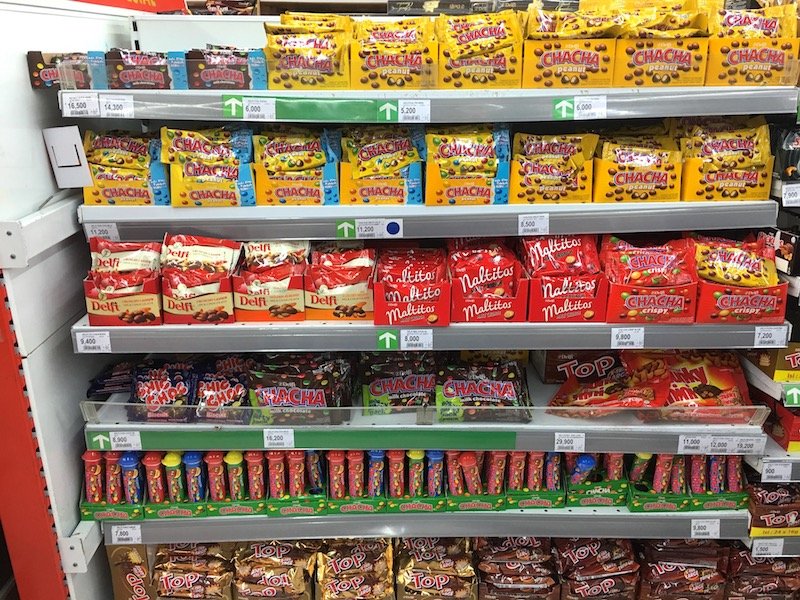 Snack food and supplies to take home from the Carrefour supermarket aisles
Balinese chocolate and Indonesian lollies for kids
Kopi Luwak coffee
East Bali cashew variety packs including our favourite snack ever – the Cacao cashew nuts or the Cacao popcorn.
Buy as many bags as you can carry home.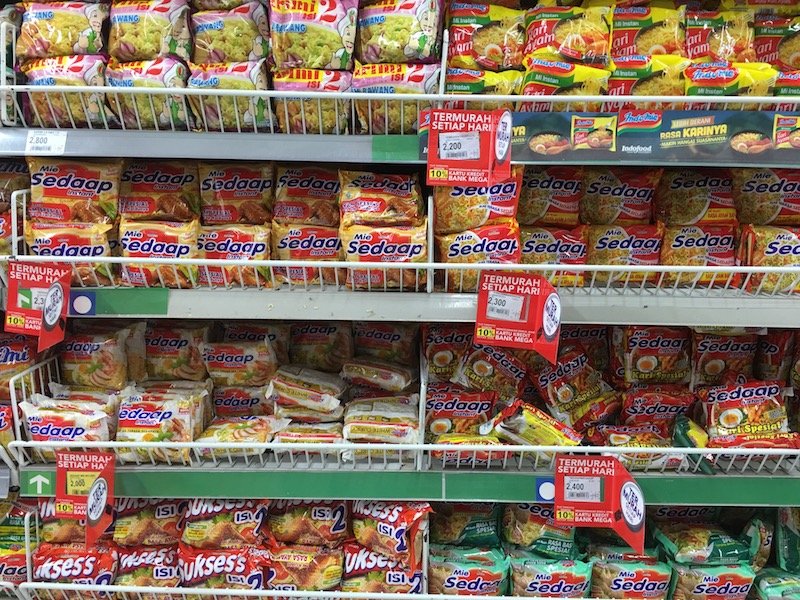 Supermarket snacks
Breakfast cereal, bread for toast, spreads
Dried fruit and nuts
Packets of Dried flavored noodles
Cup of noodles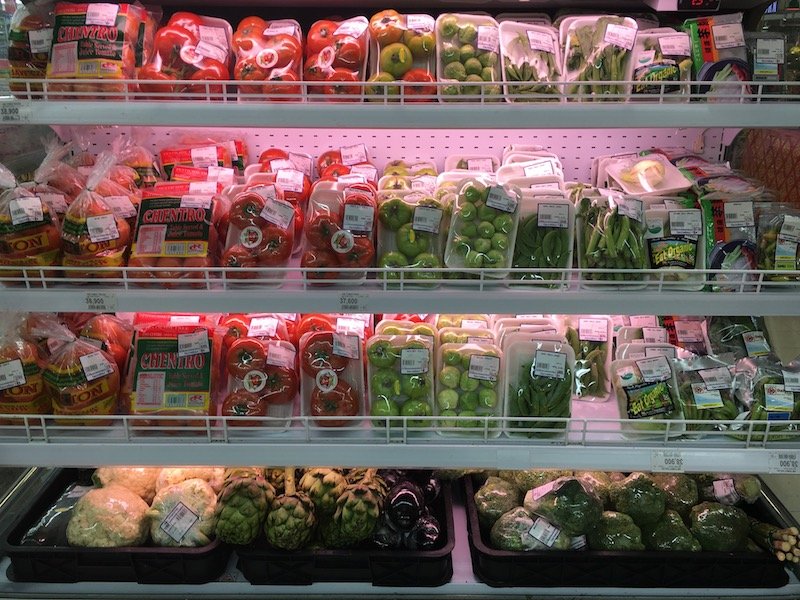 Ready to eat meals
Ready-to-eat salads, plus fish and seafood counters
Ready-to-eat noodle dishes from the Noodle bar
Fruit and vegetables
Plus, Ready-to-eat hot food from the Food Bar including:
take-home dinners
quesadillas
hot chickens
sandwiches
potato wedges, and
pizza slices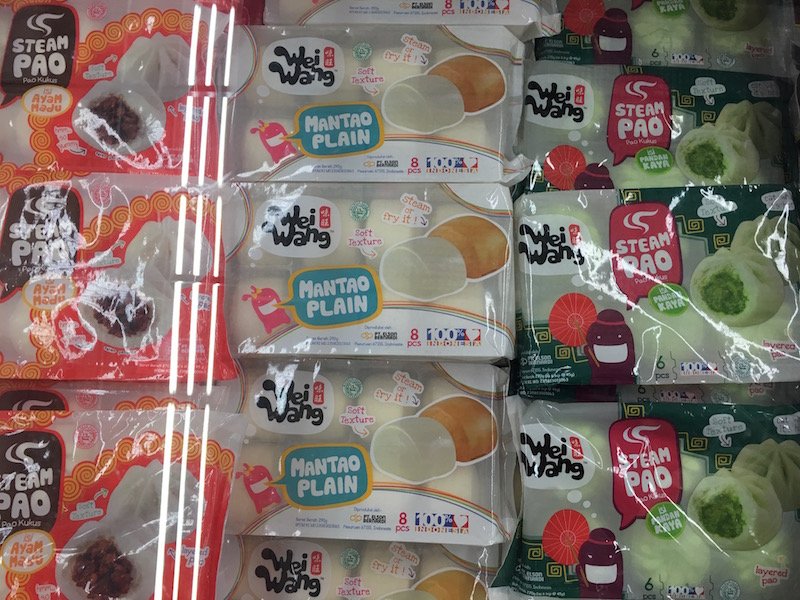 Desserts, Ice cream and Sweets
Hot tip:
Do not leave without trying a cake or pastry (Mille Feuille!) from Carrefour's in-house bakery.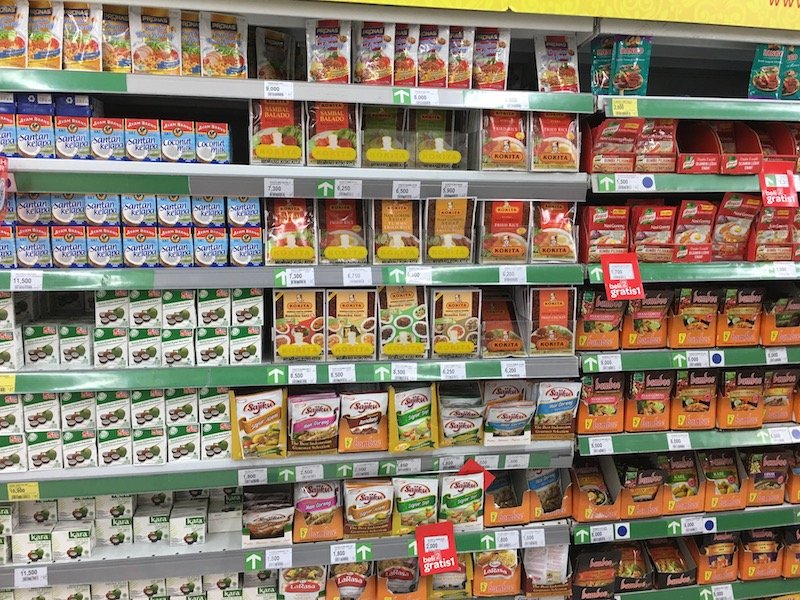 Carrefour Shopping Mall: More than just one store
The ground floor is home to banks and food outlets including two popular American fast food chains: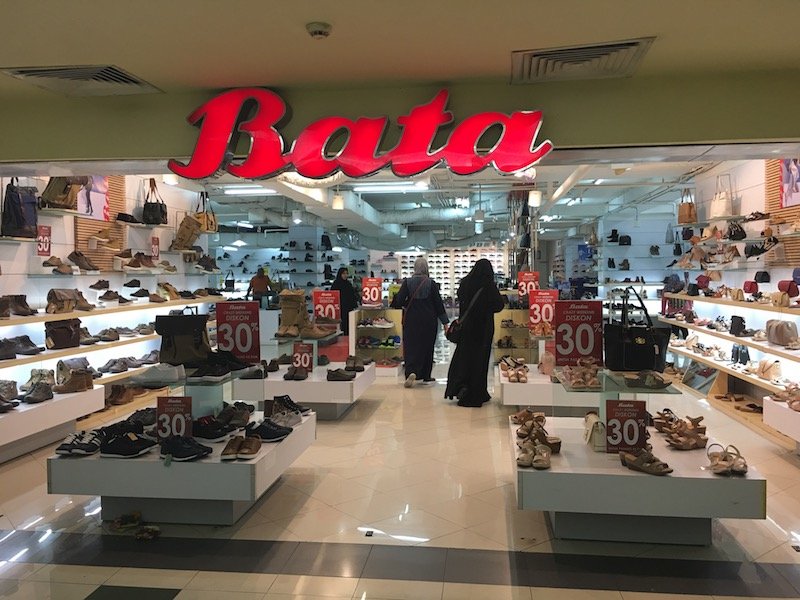 Shop List at Carrefour Mall on Sunset Road
The second floor of the Carrefour mall on Sunset Road has:
speciality stores
a cafe
a bubble tea shop
a hairdressing salon
a shoe shop
a Periplus bookshop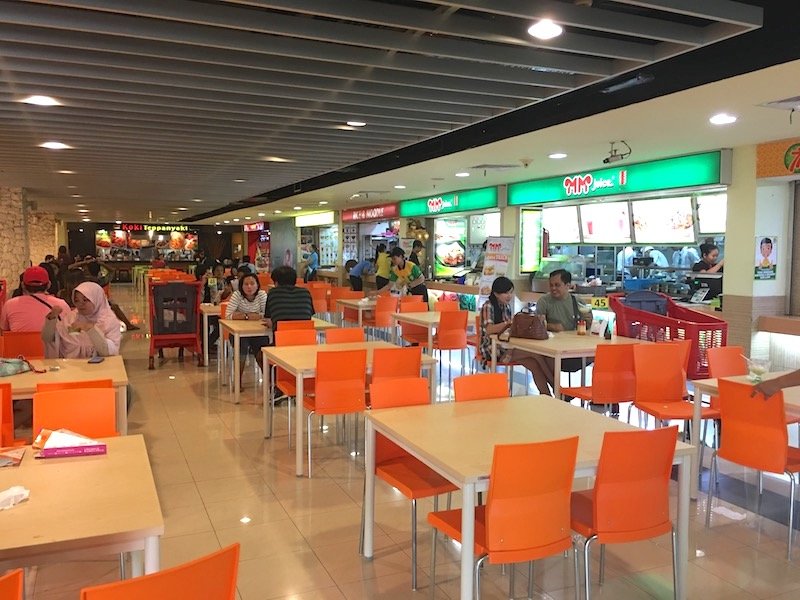 Indonesian Food Court at Carrefour Shopping Centre Bali
Hungry?
Try the Indonesian food court if you are looking for a cheap lunch or early dinner.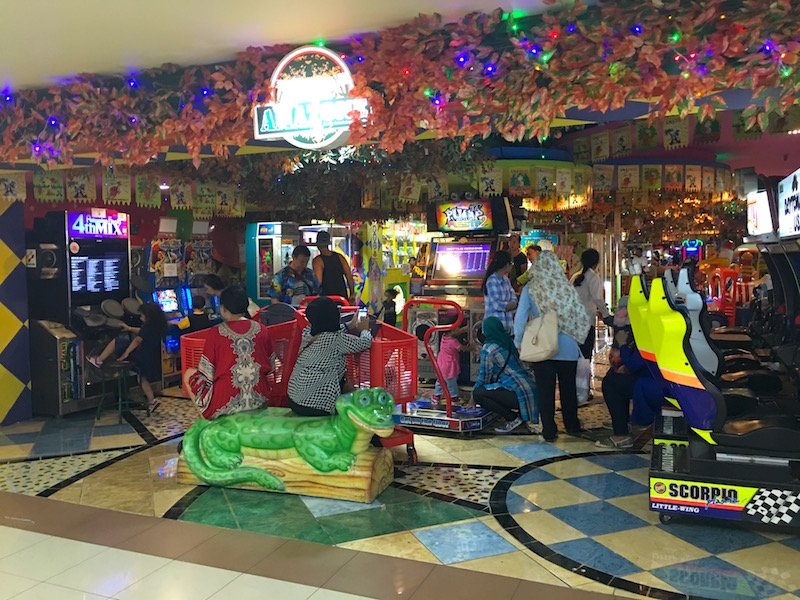 Amazone Games Arcade in Denpasar
Stop by the Amazone games arcade on your way out of Bali Carrefour Supermarket
$10 AUD equivalent will let you play for yonks!
This is the cheapest games arcade we've ever come across, and tonnes of fun.
On our last trip, we found a dress-up costume shop selling Disney princess gowns, kids suitcases, and backpacks.
We bought quality Superman and Batman pyjamas made from durable cotton for $10 each pair!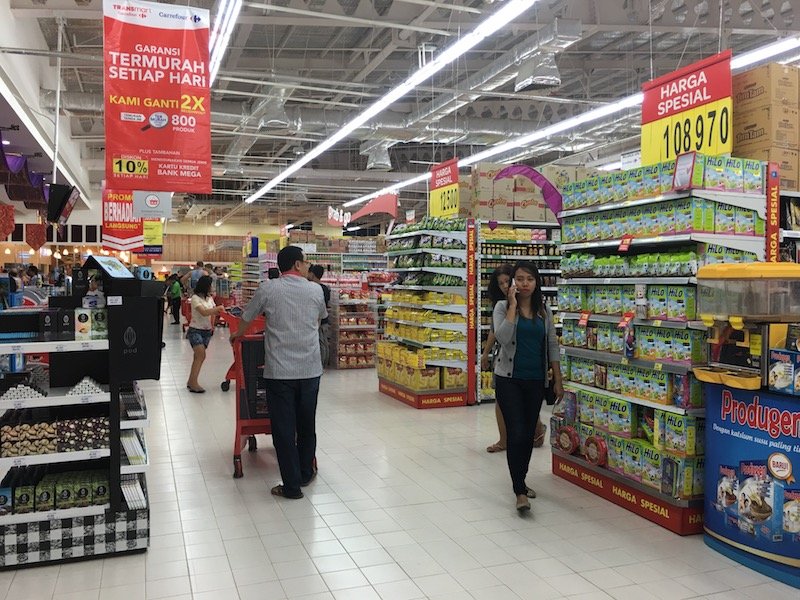 THE INSIDE SCOOP: Carrefour Shopping Centre Bali
Correct at time of publication on Roam the Gnome. Please check with venue for updates. We apologise in advance if there have been any changes we are unaware of. All prices in AUD dollars, unless otherwise stated
Address: Carrefour Sunset Road Bali is located at Jl. Sunset Road, Sunset Road Building Lantai 3, Denpasar, Indonesia
Telephone: (62) 812-3811-100 (Carrefour Kuta)
Website: Click here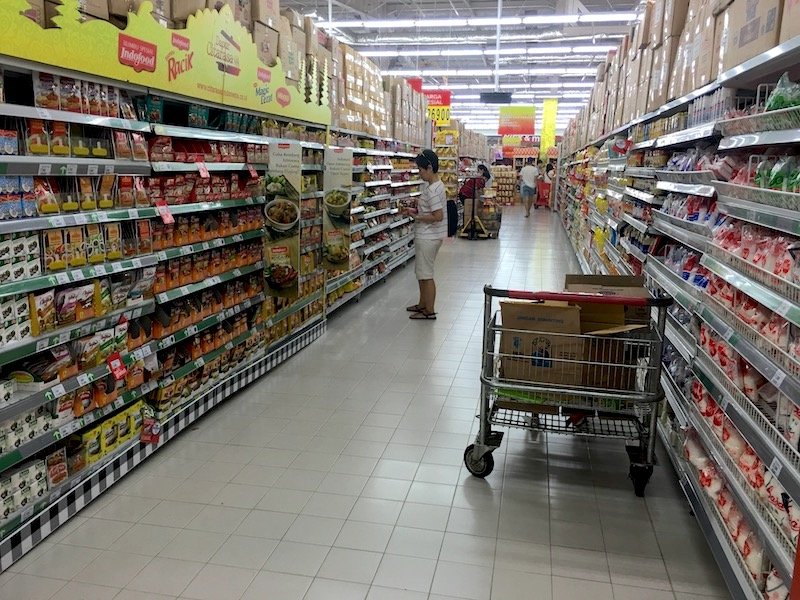 Carrefour Bali opening hours
Bali Carrefour supermarket opens from 10am to 10pm.
Ask the staff at your Bali hotel or villa to confirm opening hours at Carrefour Bali, as the centre may open at 8am weekdays.
Entry Fees: Free entry.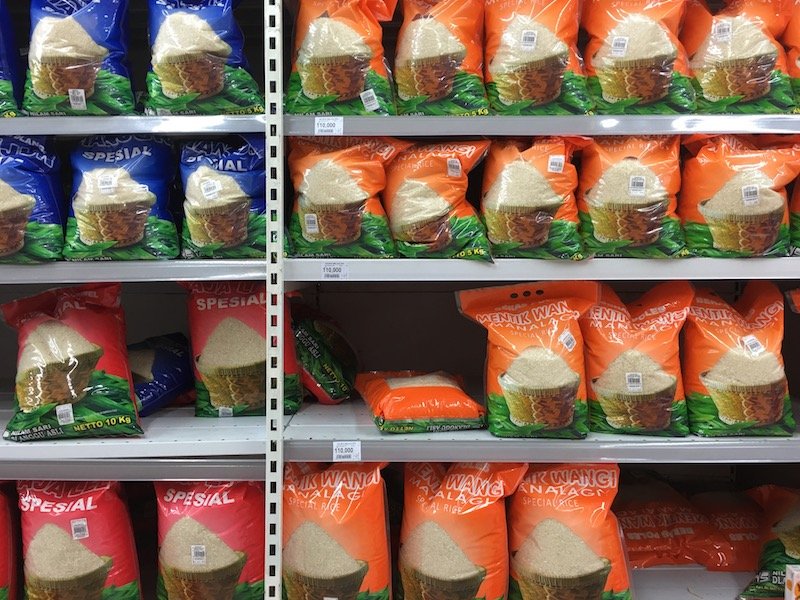 How to get to Carrefour Sunset Road Kuta Bali by private driver
Call on our favourite Bali drivers to get you there and back safely, or stop here on your way home from a day trip.
There's plenty of undercover parking, and fast food shops nearby so you can buy your driver lunch while he (or she) waits.
How to get to Carrefour Bali by taxi:
By Taxi/Uber:
Jump in a Bluebird taxi, and say "Carrefour". Every driver knows it.
Blue Bird Group have a taxi rank in the car park on the ground floor for when you leave.
Parking at Carrefour
Free car parking onsite in the giant undercover carpark.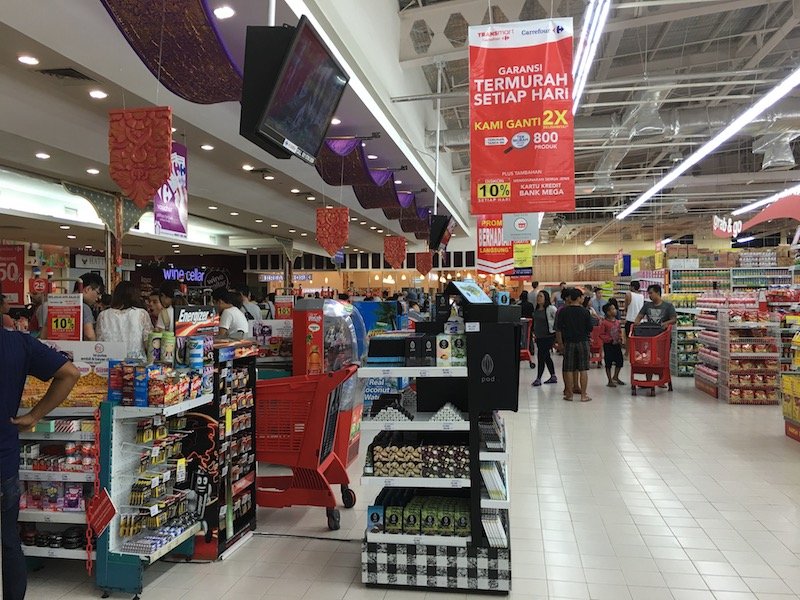 Map of Transmart Carrefour Sunset Road
Facilities at Carrefour Supermarket in Denpasar
Nearest takeaway coffee: Level 2 food court
Toilets: Yes, including baby change table
Disability access: Yes, wheelchair accessible.
Closest ATM: Yes, there are ATM's at Carrefour Supermarket in Denpasar. Carrefour supermarket also accepts all types of cards in addition to cash (IDR)
Food options: Plenty of food options both in Carrefour Supermarket itself, and on Level 2 food hall.
Notes: Carrefour Bali was last updated in January 2020.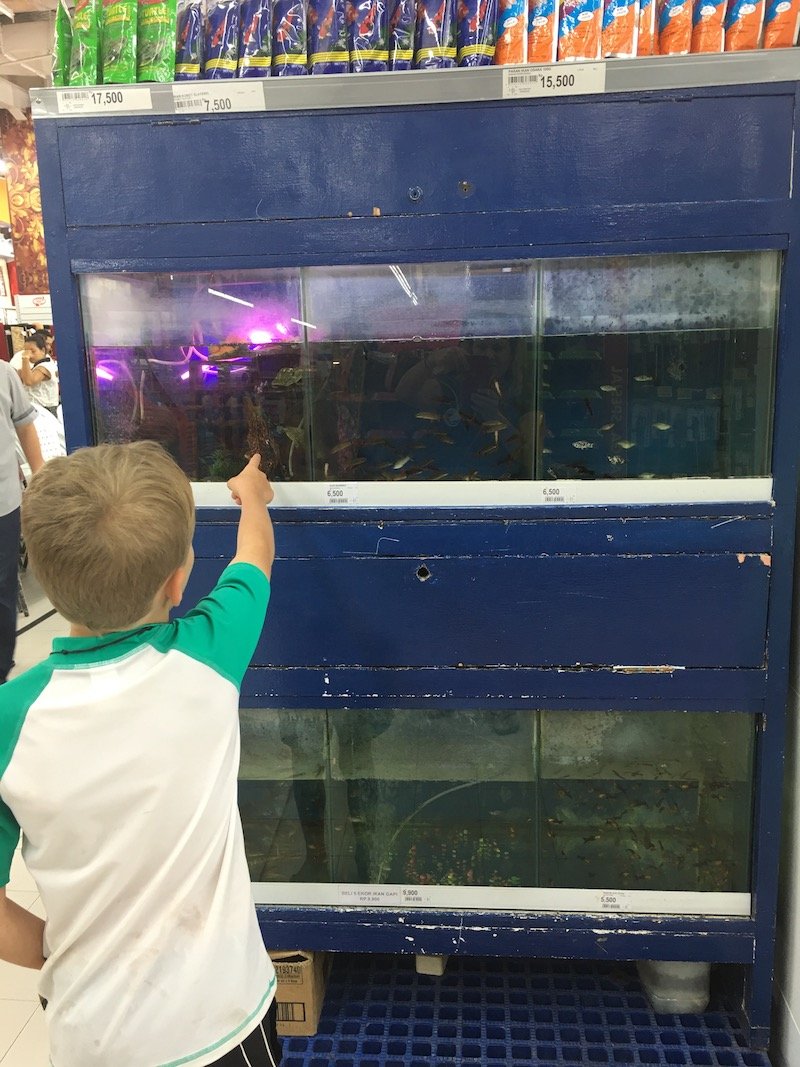 Toadstool Rating – Carrefour Bali Kuta
Carrefour Bali Kuta supermarket is a great place to stock up on all your last minute souvenirs at a good price.
PS: Take a look at the pic above. Proof they sell fish AND turtles in store!

Looking for More shopping malls in Bali?
Click on the blue links below for more Bali shopping & spa fun.