INSIDE: The Ultimate EPIC Guide to Disneyland Paris with kids and family.
Looking for the best Disneyland Paris kids activities?
Read our guide to find all the best things to do at Disneyland Paris with kids and little ones.
We've listed the must-see attractions, the best Disneyland Paris rides for kids and small children, and the Disneyland Paris shops they (and you) will love the most.
(Don't miss these shops. Their theming is on point.)
We'll also answer the much asked questions:
Can you go inside Sleeping Beauty Castle?
What should I not miss at Disneyland Paris?
What time is the parade in Disneyland Paris?
And, Is Disneyland Paris worth going to? (Of course it is! Disney Fans know the answer to that without a second thought.)
Take a look below for ALL the details.
Don't miss a thing with our guide.
Disclosure: This article contains affiliate links. If you make a purchase after clicking on one of these links, we may receive a small commission at NO extra cost to you.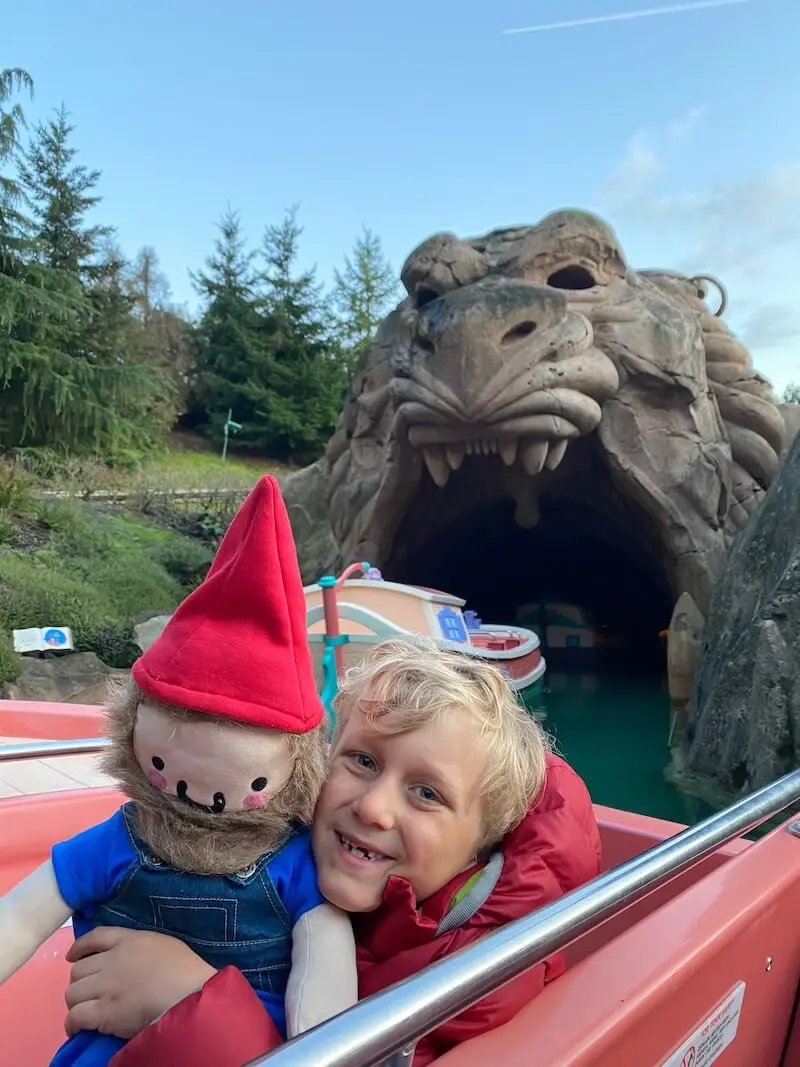 BEST GUIDE TO VISITING DISNEYLAND PARIS WITH KIDS
Correct at time of publication on Roam the Gnome. Please check with venue for updates. We apologise in advance if there have been any changes we are unaware of. All prices in euro, unless otherwise stated
Overview of the Disney Theme Parks in Paris
There are TWO Disney theme parks in Paris.
Disneyland Europe is made up of:
Disneyland Paris theme park
Walt Disney Studios Park (or Parc Walt Disney Studios in French)
Disneyland in Paris is a larger replica of the original Disneyland in California, combined with some of the features of Magic Kingdom in Florida.
Walt Disney Studios Parc is similar to Hollywood Studios in Florida, with rides and attractions based on "show business" and the behind the scenes of movie production.
Both are worth a visit if you have the time, but if you have to choose one of the other, we'd vote for Disneyland.
There's more to do, and this is where you'll find the authentic Disney magic atmosphere!
(DLP is the focus of this story. Check back soon for a guide to Walt Disney Studios park)
What are the 5 themed parks at Disneyland Paris?
Main Street U.S.A
Adventureland
Frontierland
Fantasyland
Discoveryland
Fantasyland is best for kids, AND for those of us who adore colour!
Is everything in Disneyland Paris in French?
The ride dialogue is.
So are the shows.
But almost always with a follow up English translation second.
It's no bother at all not speaking French as there are English menus, English signage, or universal symbols.
English speaking visitors make up a huge proportion of guest numbers, so they cater for this as a priority.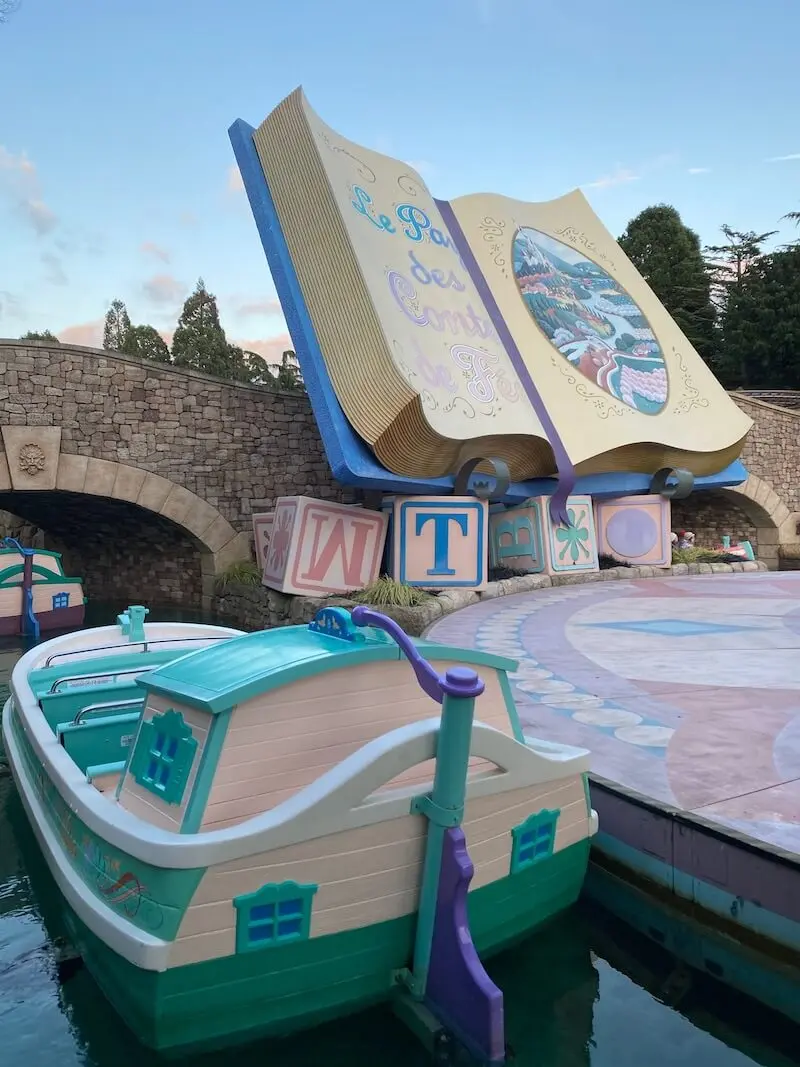 9 BEST THINGS TO DO AT DISNEYLAND PARIS Kids Under 12
No.1: Best Disneyland Paris rides for kids
Head straight to Fantasyland if you have kids under 8 with you.
Join the queue for these special adventures.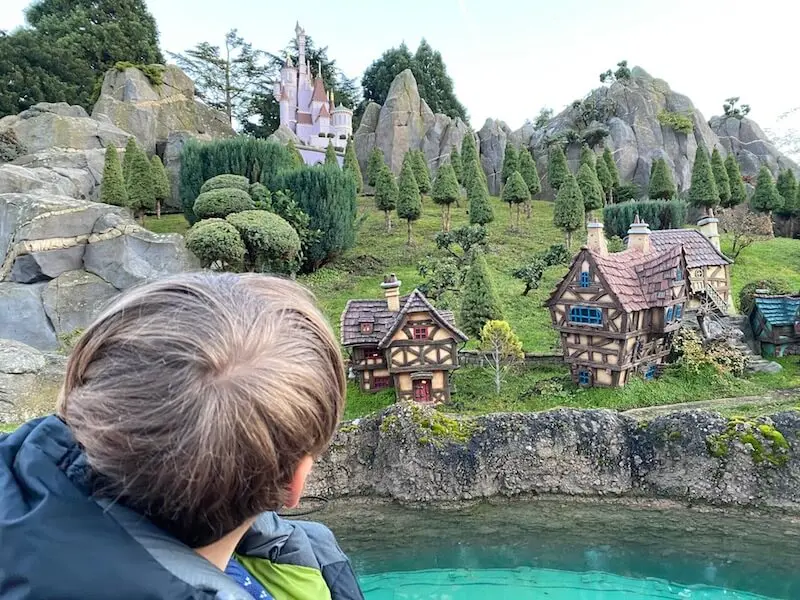 No.1: Le Pays des Contes de Fees Disneyland Paris
This Storybook Land Canal Boats in the Land of Fairy Tales is a delight!
Check out all the miniature storybook lands as you potter around.
They include:
The diamond mine from Snow White
Hansel and Gretel gingerbread house
A scene from the Little Mermaid
Rapunzel's tower!
Aladdin's Cave of Wonders
Hot tip: Look out for Beauty and the Beast's Castle and village!
PS: Each canal boat is named after a Disney Princess!
No.2: Les Voyages de Pinocchio
Pinocchio's adventure follows the story of Pinocchio as he tries desperately to become a REAL boy.
If you love Pinocchio as much as we do, you'll be enchanted.
Hot tip: If you are heading to Rome after Paris, don't miss this Pinocchio shop near Trevi fountain.
No.3: Peter Pan's Flight
This ride is a gentle undulating above-ground ride on a "pirate ship" over Neverland.
One of our all time favourites.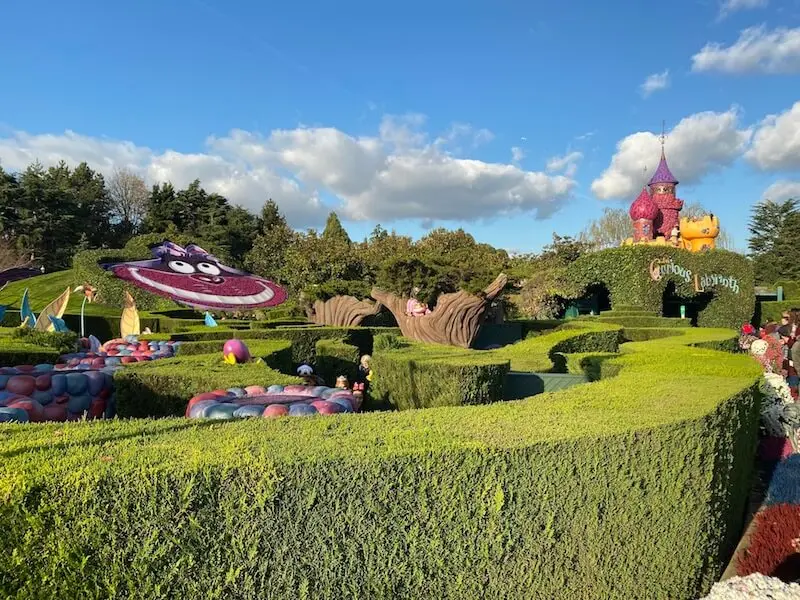 No.4: Alice's Curious Labyrinth maze
Take hold of your toddler's hands in this maze, and do be sure to tell the older kids NOT to exit the gate at the end but to wait there with the attendant.
If you lose the kids here, as I did, it's a bit scary wondering which way they've gone and where to meet them again.
The worst bit is being able to see the kids high up on the castle balcony, but lose sight of them again before you get there!
Despite all that, kids LOVE this maze, so off you go.
No.5: Blanche-Neige et les Sept Nains
This Snow White ride aboard a mine cart takes you on a journey through the story of Story White and the evil queen of the apple fame.
Yes!
You can look into the Evil Queen's mirror to see who is the fairest of all.
Say hi to the Seven Dwarfs too.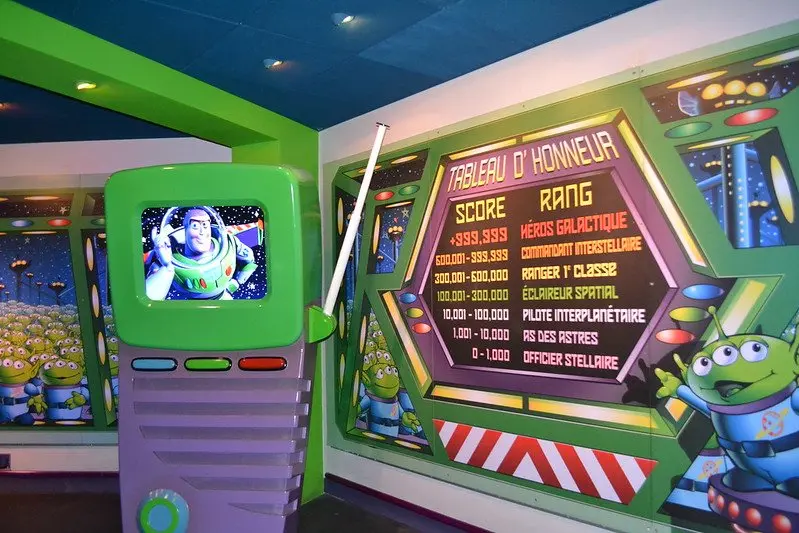 Image credit: Loren Javier via CC BY ND 2.0
MORE of the Best Kids Rides at Disneyland Paris?
Discoveryland has more of the best kids rides at Disneyland Paris.
No.1: Buzz Lightyear Laser Blast
This Toy Story ride at Disneyland Paris is hands on excitement for anyone over 3.
Pick up a blaster and spend the whole ride trying to shoot the targets.
Dad's love it the most.
No.2: Autopia
THIS is one of our must do rides at Disneyland.
Hopping into a speedy car, with the kids in charge of steering, sounds like a nightmare waiting to happen, but thanks to the automated tracks, it's a hoot!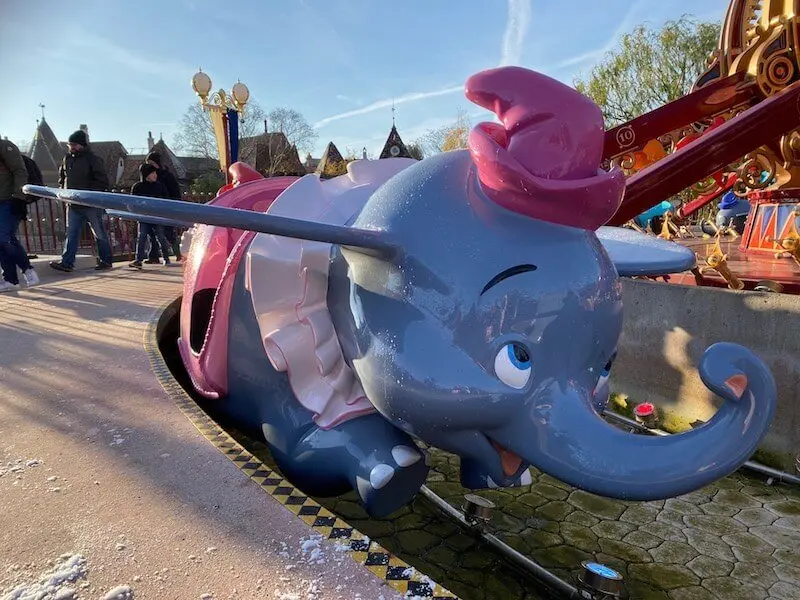 Best Disneyland Paris rides for toddlers
These are the best toddler rides at Disneyland Paris.
Le Carrousel de Lancelot (the Disneyland Paris carousel)
the Disneyland Railroad
Dumbo the Flying Elephant
Casey Jr le Petit Train du Cirque – Dumbo's circus train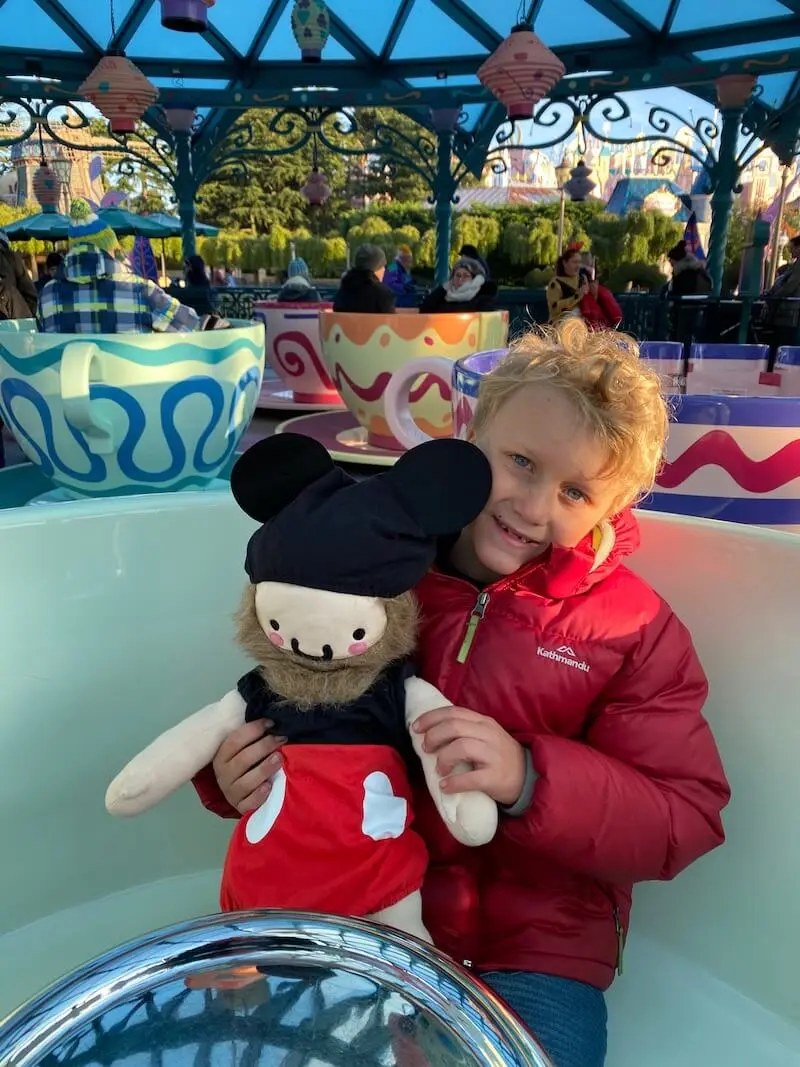 Mad Hatter's Tea Cups
This is one for the whole family.
It's one of Disney's most popular rides.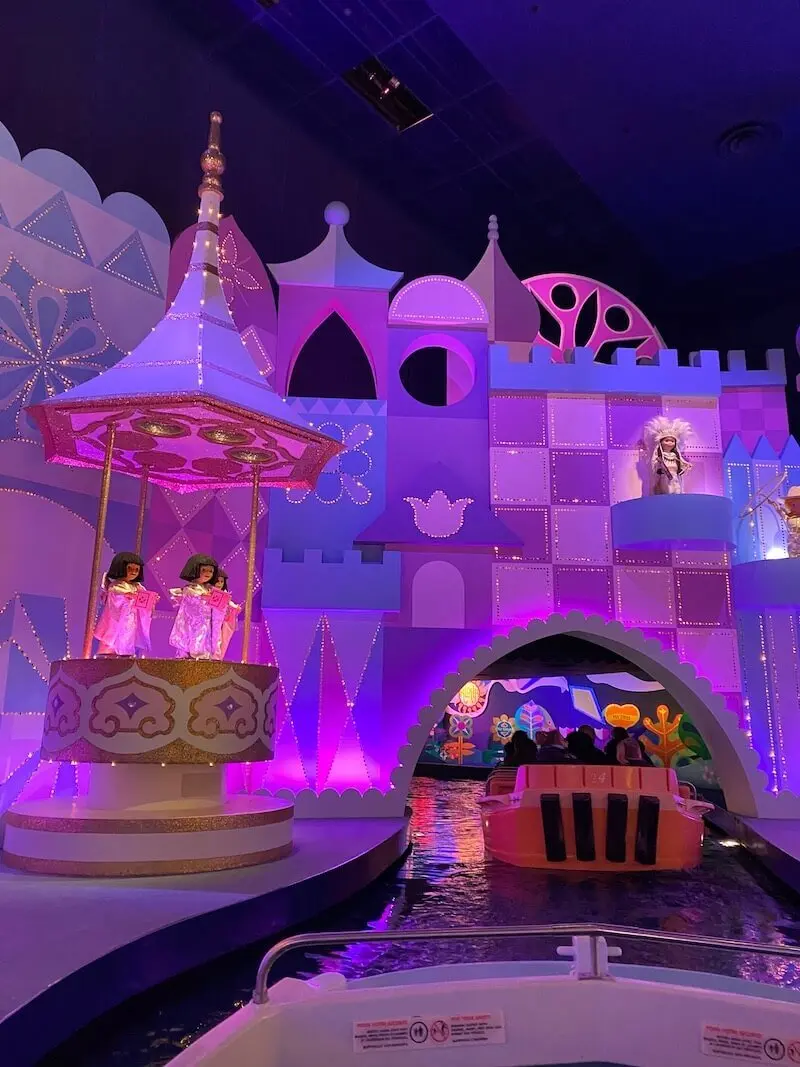 it's a small world cruise
An adorable boat ride, through all the countries of the world, to the tune of one of Disney's most popular songs.
It's a winner.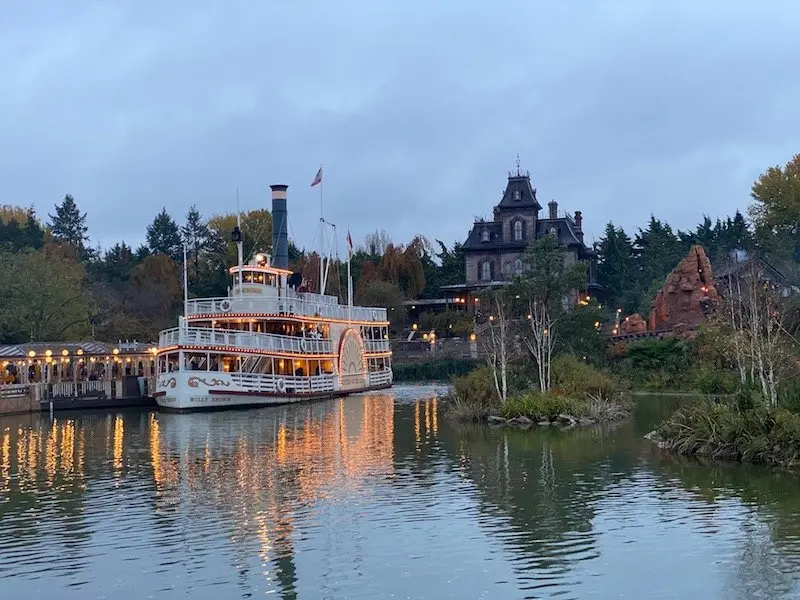 MORE Things for toddlers to do at Disneyland Paris
Thunder Mesa riverboat landing in Frontierland
Horse drawn street cars
Main Street vehicles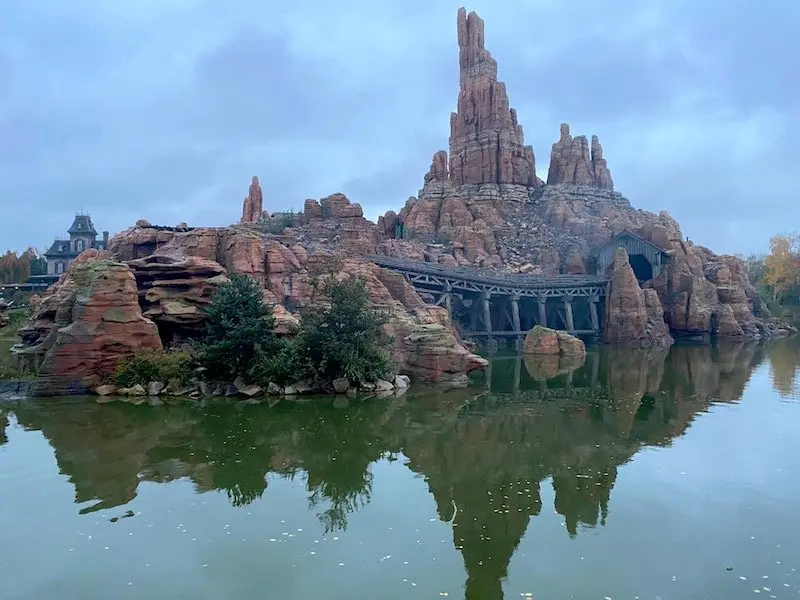 Disneyland Paris List of Rides for teens
If you have older kids who are Star Wars fans with you, don't miss Star Tours.
Kids need to be 1.02 metres tall to ride.
Teens also love:
Pirates of the Caribbean – with all new scenes!
Phantom Manor haunted house
Big Thunder Mountain is one of the best rides in Disneyland Paris for all.
(My 6 year old LOVED this ride too, so it's not just for teens)
Rider Switch Disneyland Paris
Hot tip: Have you heard of the Rider Switch service?
This free service lets parents with young kids take turns having a go on the ride, without having to queue for a second time.
Ask the ride attendants at attraction entrances if this service is available.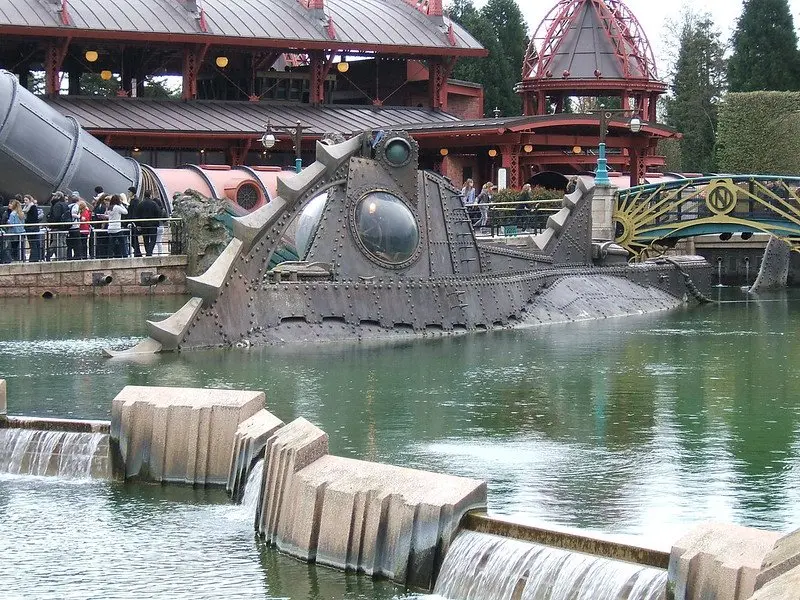 Image credit: Paul Beattie via CC BY ND 2.0
Worst Disneyland Paris ride?
Don't bother with the Les Mystères du Nautilus.
This is not really a ride, just a walk through.
It's not worth the time.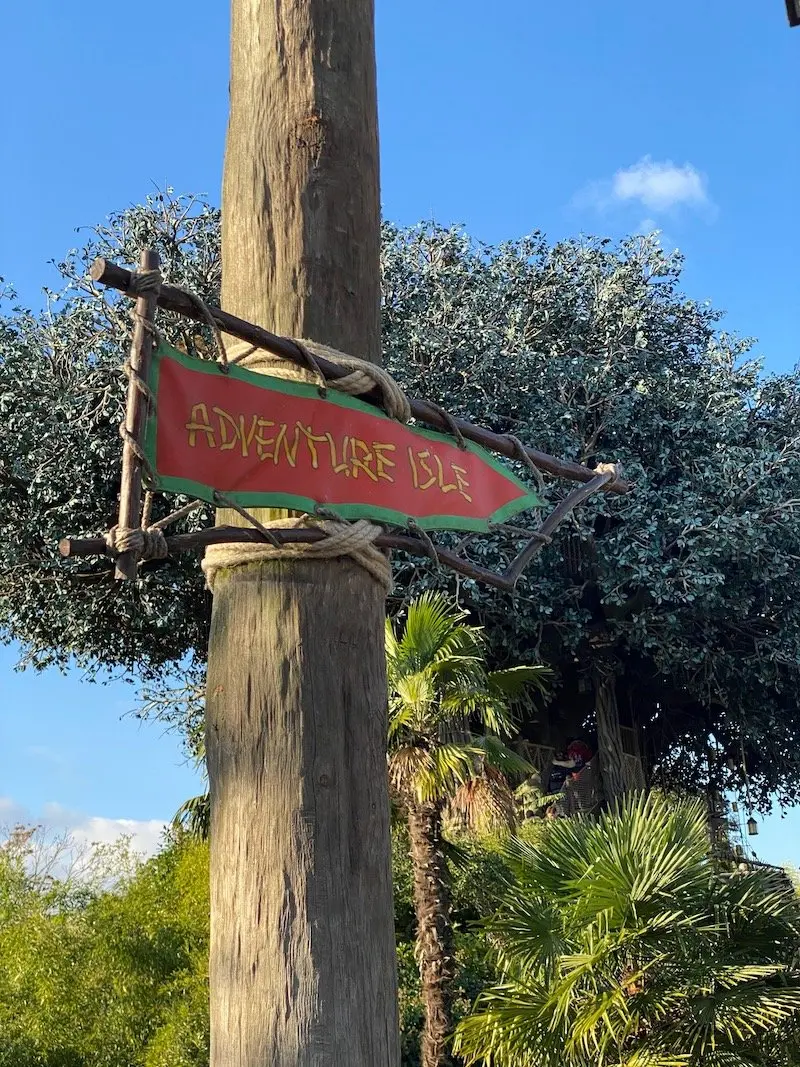 No.2: Adventure Isle Disneyland Paris
As much as kids love rides, one of the best attractions at Disneyland Paris for kids is ADVENTURE ISLE!
This is the stuff of kid's imagination.
A real pirate cove adventureland they can explore.
Set a meeting place so they know where to wait, as once they get going, it's impossible to keep track of the kids.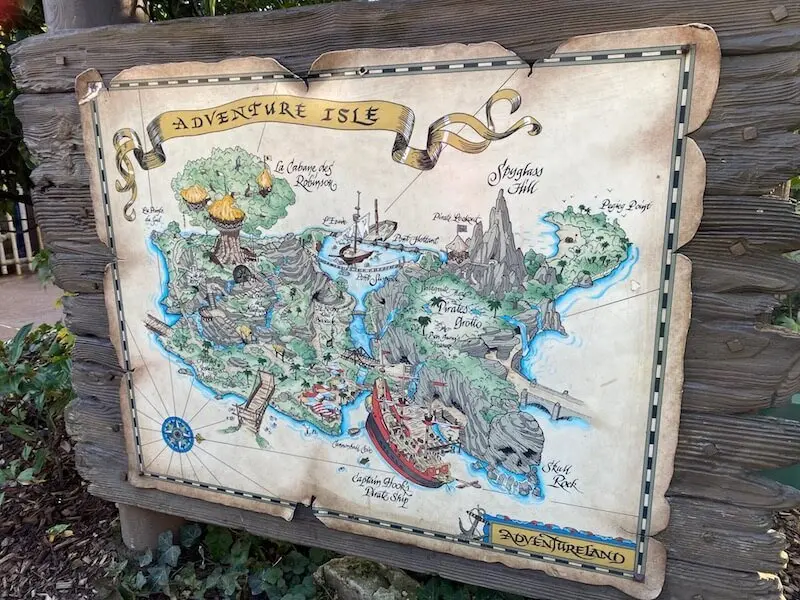 Kids and families can explore:
Hide and seek tunnels
Crusty caves
Suspended walkways
AND a giant wobbly bridge.
It's one of the best parts of Disneyland for kids!
No.3: Pirates Beach
Look for the Pirate Ship next to Adventure Isle.
On one side, there's a multi age playground with:
an area for children aged 3-6, and
another playground for kids aged 7-9.
Who knew there were REAL playgrounds in Disneyland Paris?
Sometimes it's just the thing you need.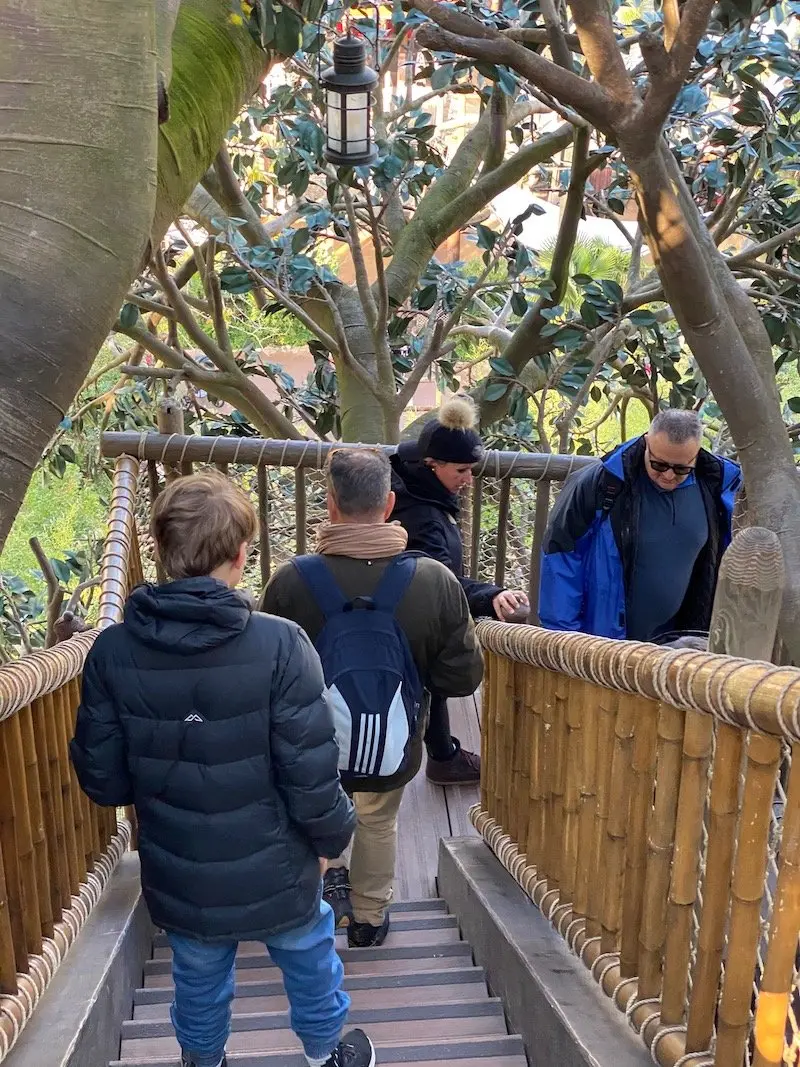 NB: Swiss Family Robinson Treehouse (La Cabane des Robinson)
While you are here, take the kids over to the Swiss Family Robinson tree.
It's just a sanitised walk up, and down, following a roped off pathway so there's not much to do, but the VIEWS from up top of Disneyland Paris can't be beat.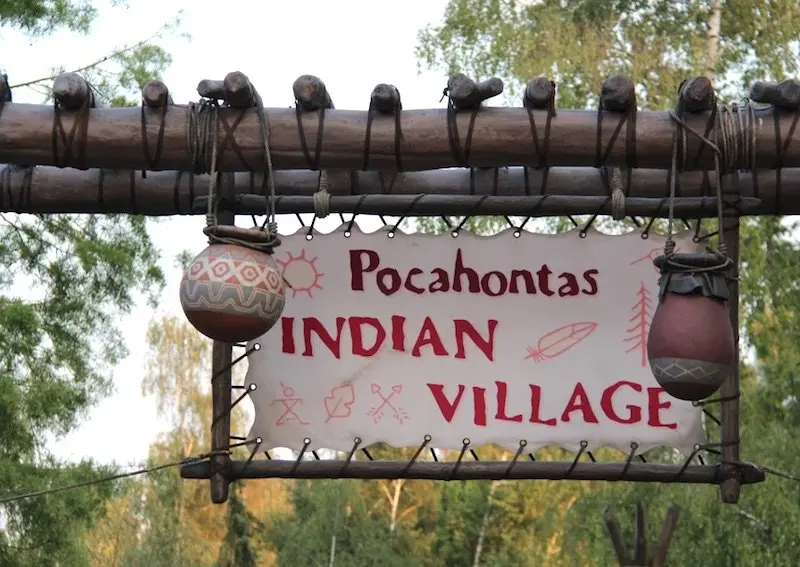 No.4: Frontierland Playground Disneyland Paris
Disneyland Paris Pocahontas Indian Village
If the weather's dry, and the kids need a break from queuing up for rides, head to the Frontierland to find a cool wigwam playground.
Playground equipment includes:
teepee huts
wooden horses on springs to ride and bounce
tent shaped climbing nets
timber balance beams
balancing logs
log climbing wall
toddler rockers
tunnels
uphill ramps and walkways
This Frontierland playground has canoe shaped slides!
Pocahontas Indian Village is a top spot for a game of hide and seek with new friends!
Hot tip: This is the best of the tips for Disneyland Paris with toddlers.
Find it next to the Trading Post.
(Opposite the Cowboy Cookout Barbeque, and close to Big Thunder Mountain)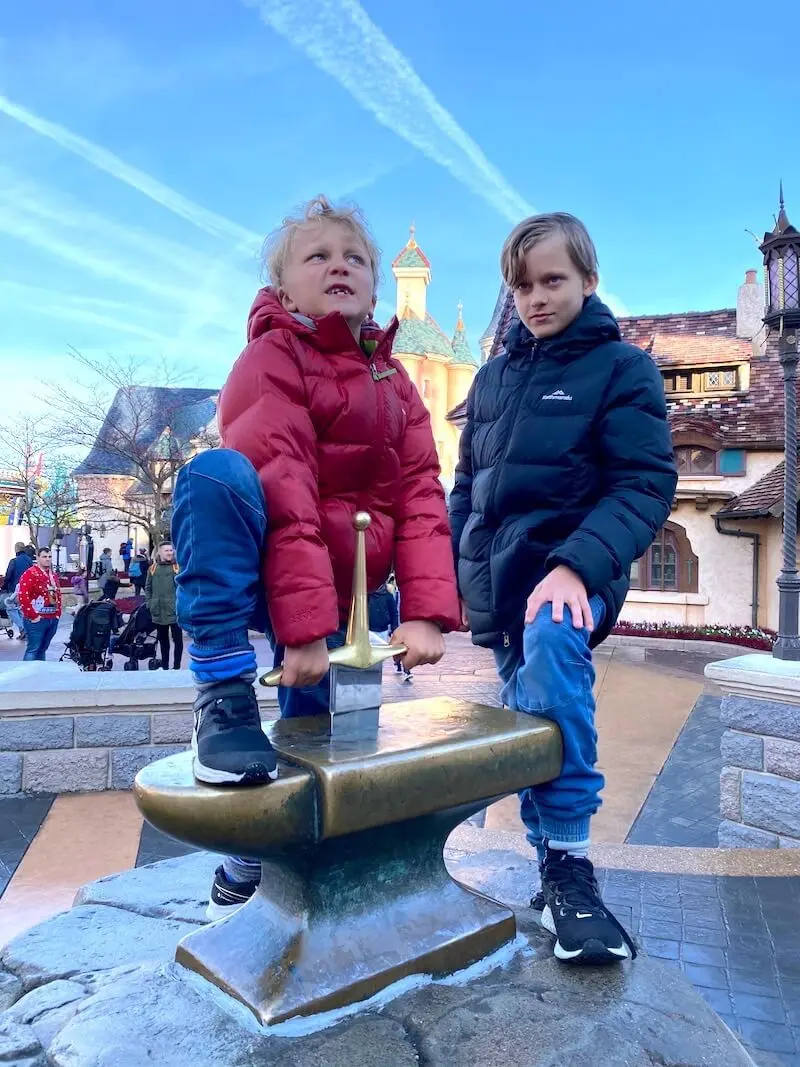 No.5: Excalibur Sword at Disneyland Paris
Did you know you can have a go at trying to remove the Sword in the Stone at Disneyland Paris?
You can.
Challenge your brother, or sister, or family friend to a strength test.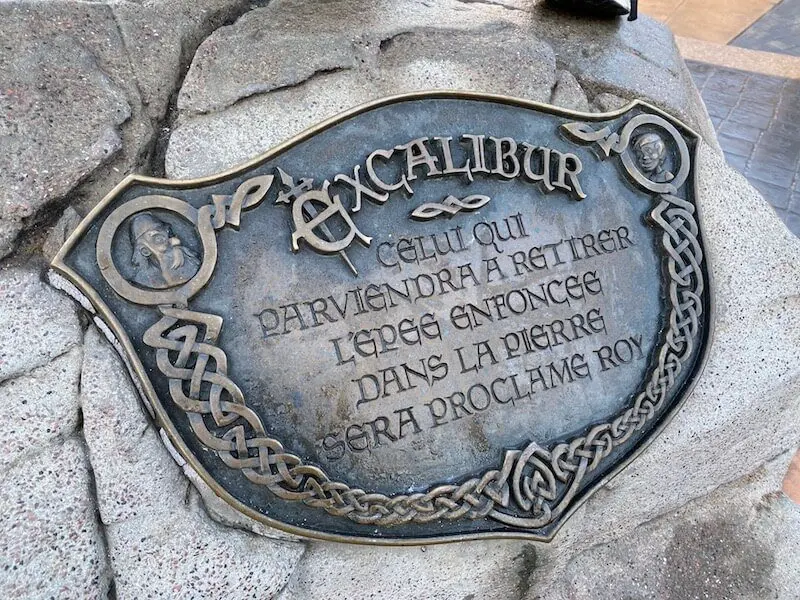 Popular with people of all ages, no one can resist a try.
Find this treasure of an activity next to King Arthur's Carrousel.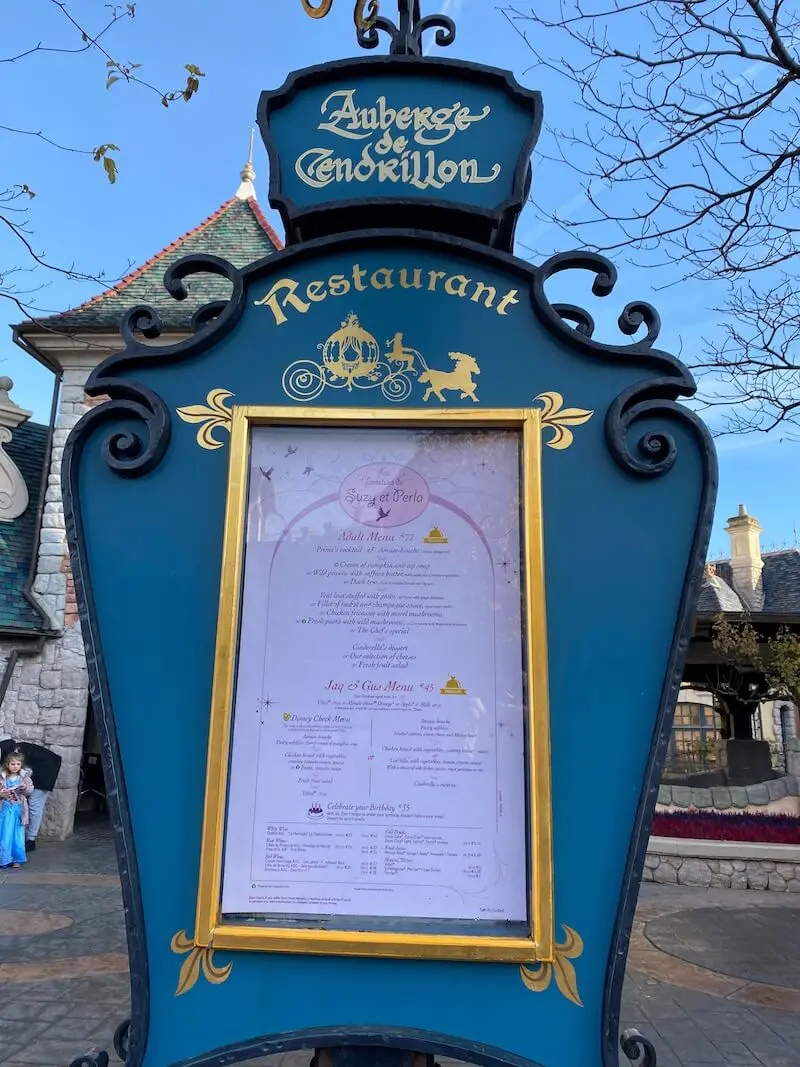 No.6: Royal Breakfast with Disney Princesses
Start your day in a Fairy Tale way!
Book a Table Service breakfast at Auberge de Cendrillon and spend time in the company of beautiful Disney Princesses.
The food is très magnifique, with LOTS of options for adults and kids, including all your favourites on a breakfast buffet such as:
eggs served all ways
bacon and sausages
freshly baked french pastries, and
cereal for fussy eaters.
This is truly fairytale dining at Cinderella's Royal Table.
Hot tip: Book as early as you can. This is a very popular activity.
NB: Breakfast with the Disney Princesses is currently not available. However, Breakfast with Mickey and Friends is currently in its place for the time being. See below for details.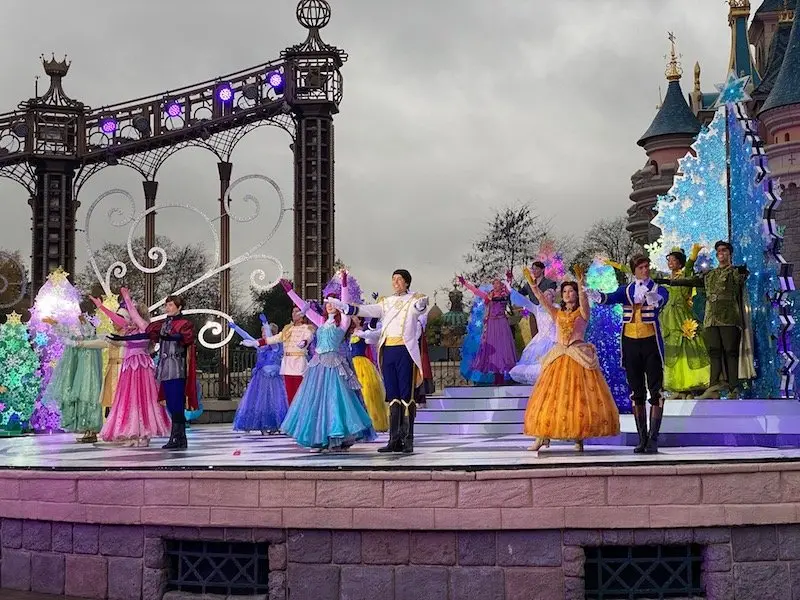 No.7: Disneyland Paris shows
Planning your Disneyland Paris itinerary?
Be sure to factor in at least one or two shows.
These stage musicals and performances are a BIG part of experiencing the real Disney magic.
If you are lucky, you might see ALL of the Disney Princesses together on one stage, like this.
Check the separate event brochure leaflet that comes with the parks map to find out more of what's on during your visit.
There's also plenty of special seasonal shows for Halloween and Christmas, including Mickey's Big Band extravaganza.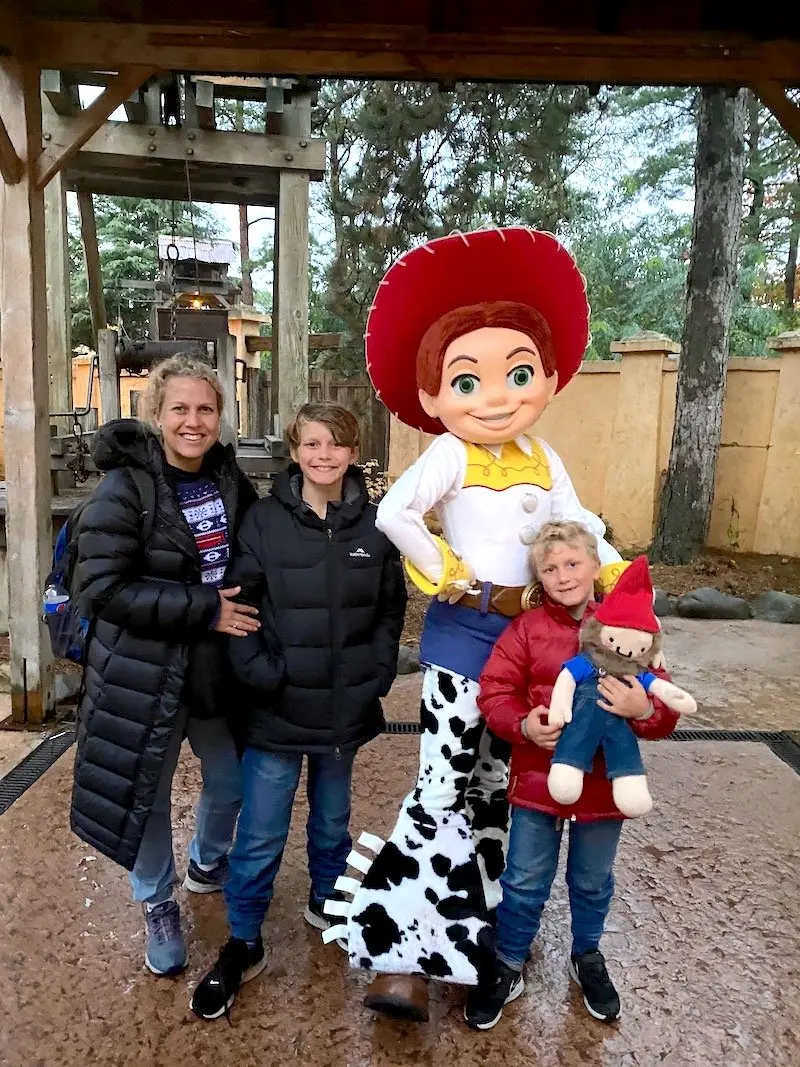 No.8: Disneyland Paris characters
One of the best – but strangest – things at DLP is that the way to attend Disney character meet 'n' greets is via app.
That is, you need to download the app (on the App Store or Google Play) OR flash the QR code to select the park you are visiting, and click on the character you want to meet to grab a ticket.
It's kind of cool because it means less waiting in line.
You simply rock up to the location when the app tells you to.
But the downside is, the spots go quickly, and it's very easy to miss out if you aren't on to this way of doing things.
Get on it!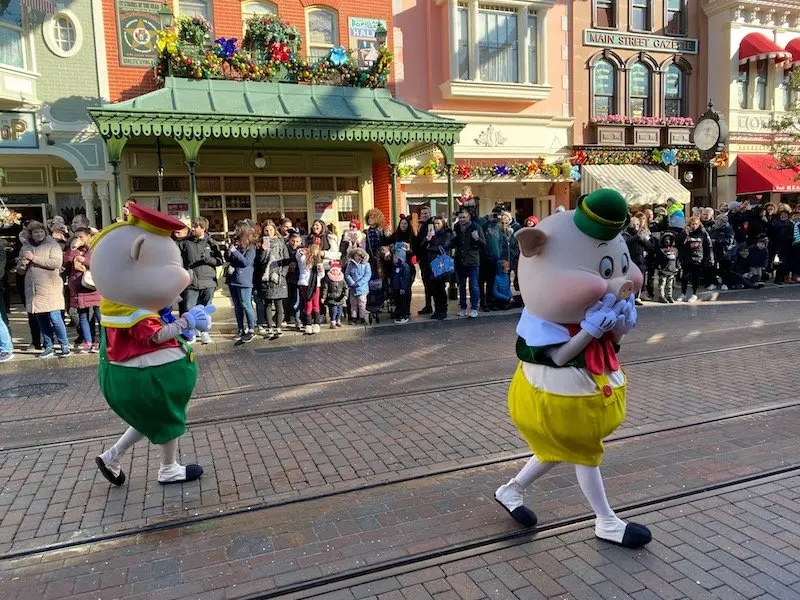 No.9: Paris Disneyland Parade
Be sure to line up in time for the Disneyland Paris parade, the Disney Stars on Parade.
What time is the parade at Disneyland Paris today?
The evening parade begins around 5:30 pm.
What time is the Christmas Parade at Disneyland Paris?
If you are visiting during Christmas time, the parade happens twice daily.
La Parade de Noël Disney happens twice a day:
at 12 midday, and
again at 1.20pm.
While some say the second parade is at 2pm, this information above is directly from the brochure we received at the parks.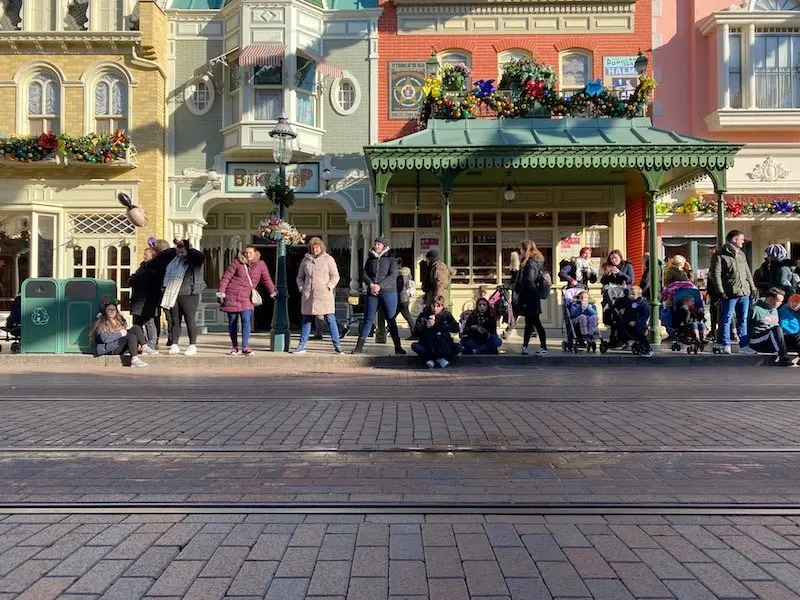 Where does the parade start at Disneyland Paris?
This depends on the day, as the route is reversed from time to time.
Ask at City Hall for today's route details.
Generally speaking, the Disneyland Parade:
begins near it's a small world,
travels through Fantasyland, taking the road to the left
past Fantasia Gelati and Pizzeria Bella Notte
through the castle gates towards the Sleeping Beauty castle
around Central Plaza, and
up Main Street, until it reaches the end of the road and turns left to Discovery Arcade.
If you have kids in tow, the best place to stand or sit is along Main Street, near Cable Car Bake Shop.
Or over in front of the castle near the lamp posts of the entryway.
(You'll find lots of parents position their kids on one of the ledges there so they can see over the crowds)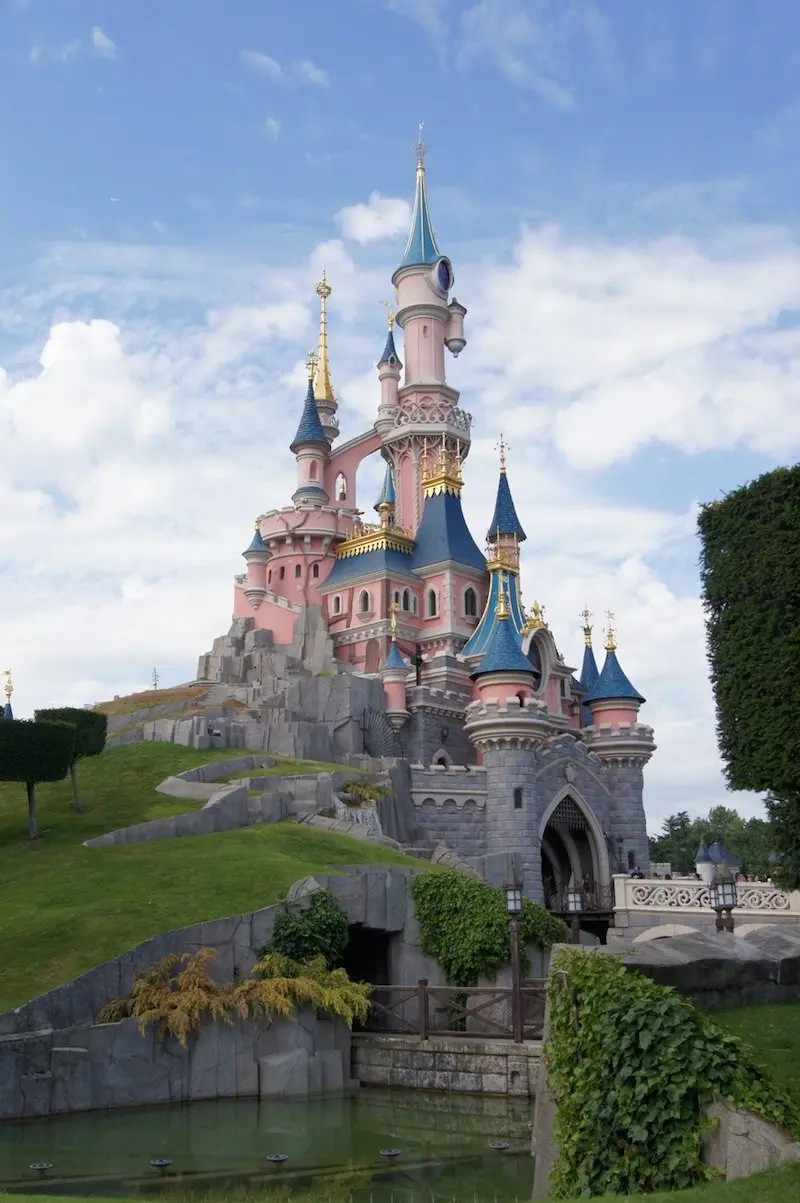 Image credit: Pxhere
WHAT TO SEE IN DISNEYLAND PARIS FRANCE
FAQ #1: What is the castle in Disney Paris?
The Sleeping Beauty Castle is, arguably, the most beautiful of all the Disney castles.
FAQ #2: Can you go inside Disneyland Paris Castle?
Lots of people ask us this question.
You can.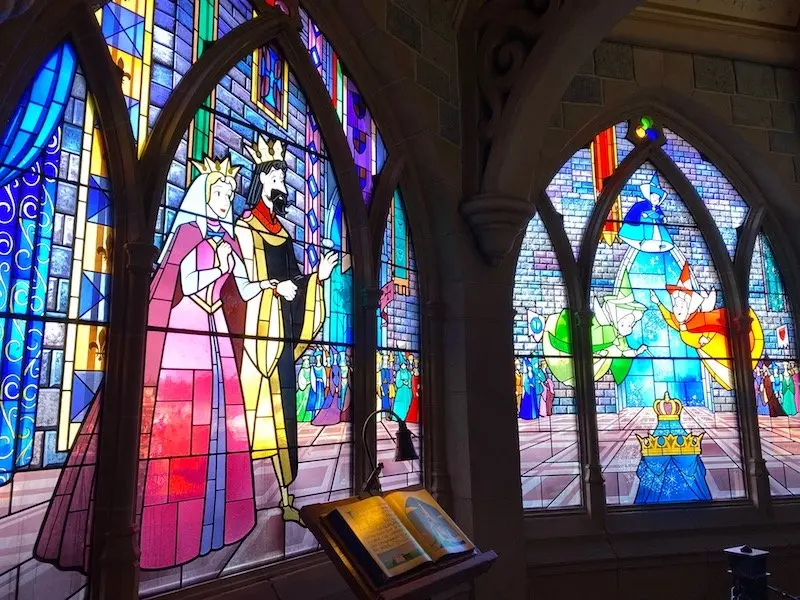 La Galerie de la Belle au Bois Dormant (alt: the Sleeping Beauty Castle Walkthrough)
Another unexpected highlight at Disneyland Paris is finding the Sleeping Beauty Castle walk through exhibition.
As you walk through the castle heading in from Main Street and Central Plaza, you'll see a set of stone steps on the left hand side.
Climb these steep steps and find yourself INSIDE Sleeping Beauty's castle.
THIS is one of the most beautiful places in all of the Disneyland Parks, with:
floor to ceiling stained glass windows
elegantly presented books, and
woven tapestries showcasing the timeline of the Sleeping Beauty story.
No one should miss it – but many do!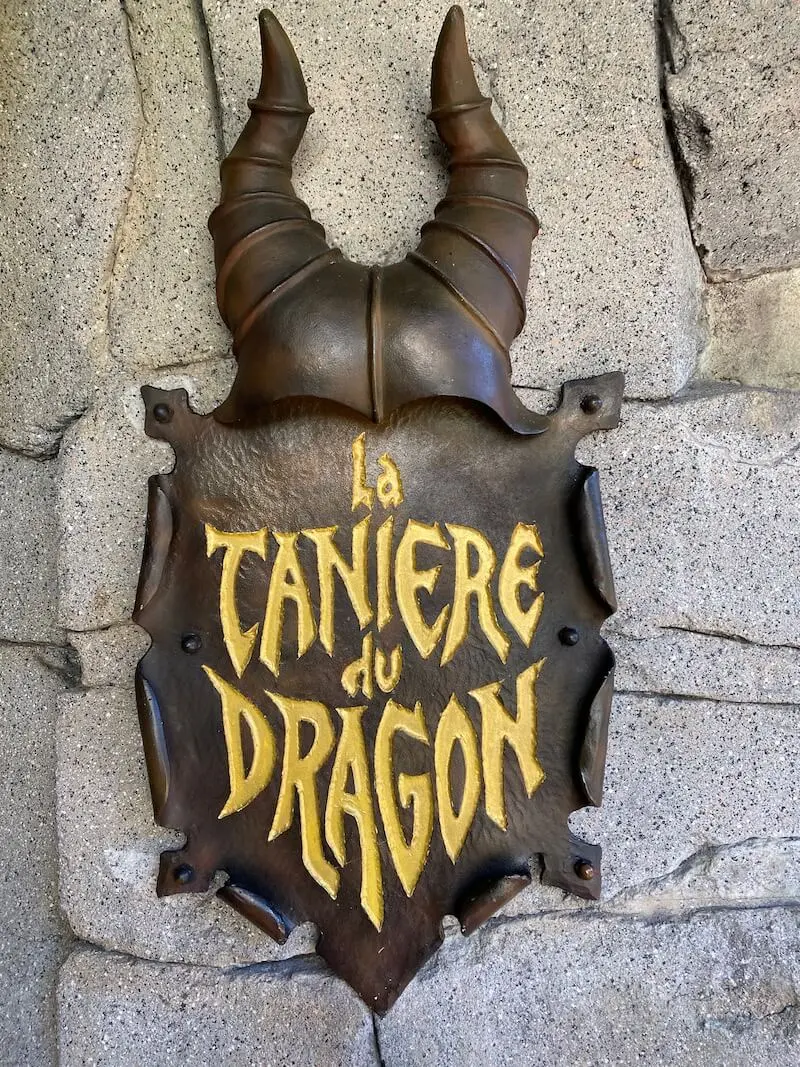 FAQ #3: How do you get to the dragon in Disneyland Paris?
Introducing the Disneyland Paris dragon "La Tanière du Dragon"
The dragon at Disneyland Paris is one of those rumours you hear about that is actually true!
There IS a dragon sleeping under the castle.
If you are lucky enough to find the gates open, go in the stalactite filled cave to see this life-sized animatronic dragon for yourself!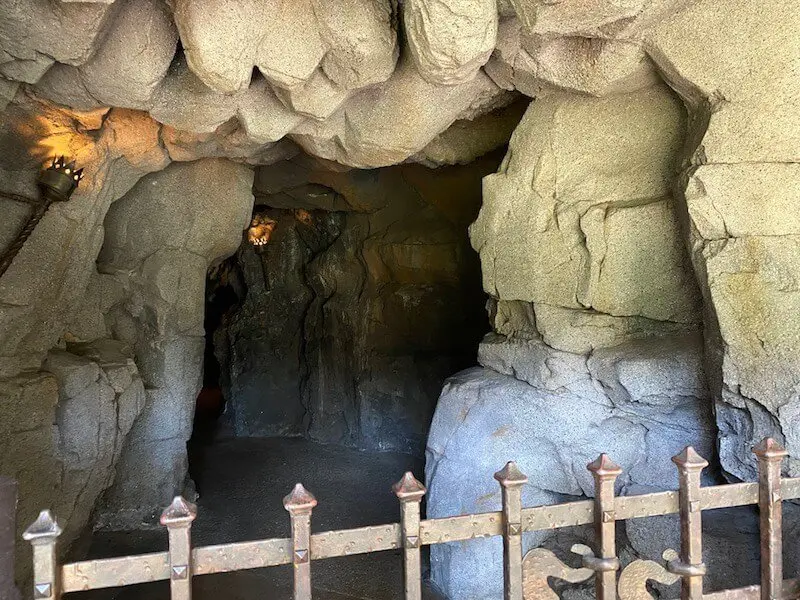 Where is the dragon in Disneyland Paris?
The entrance to the Disneyland dragon's cave is on the left hand side of the castle, if you are facing the castle from the entrance.
Follow the lower pathway around the castle and you'll see the entrance to this walk through activity.
Ask a cast member if you get stuck.
(But you won't)
Warning: If you are visiting Disneyland Paris with a baby or toddler, skip it. His roar can be a little scary!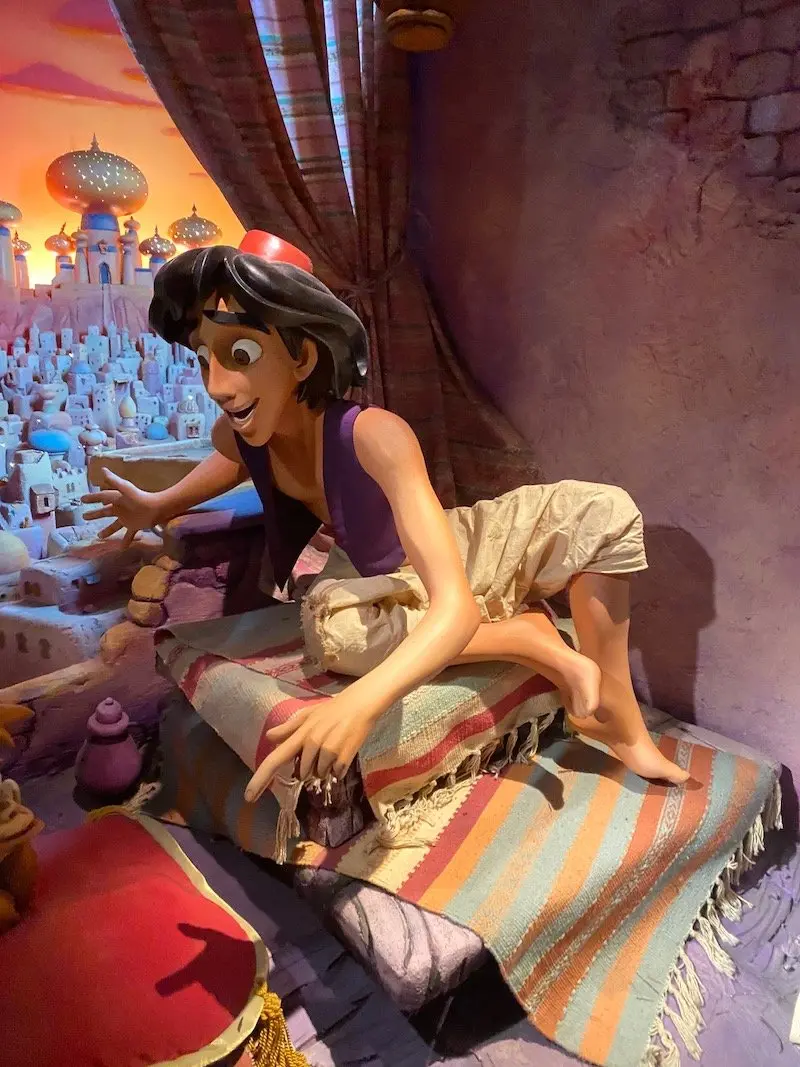 MORE of the Best Disneyland Paris Attractions!
No.1: Le Passage Enchanté d'Aladdin
Anyone who loves the Disney version of Aladdin should check out this miniature display of Aladdin storybook scenes.
If you are lucky, and time it right, you might even run into the VERY TALL Aladdin Genie as you exit!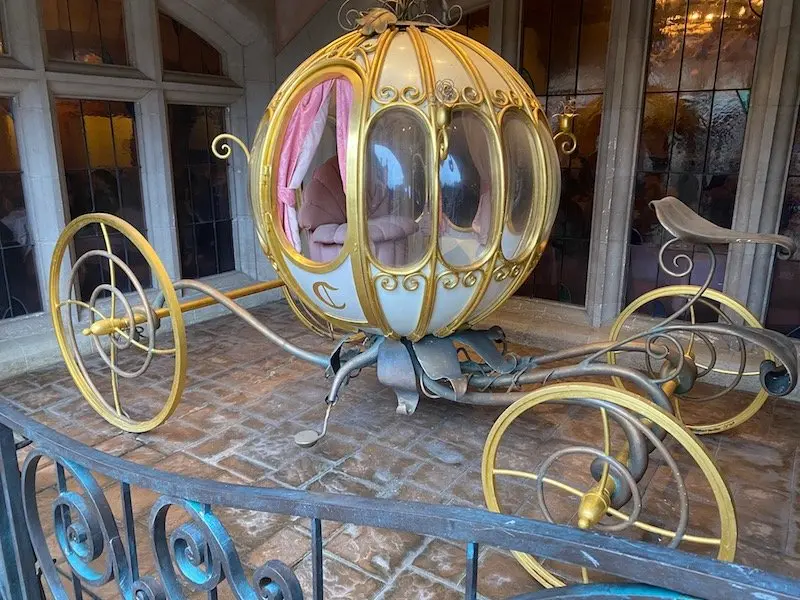 No.2: Cinderella's Carriage Disneyland Paris
Did you know you can spy Cinderella's Carriage at Disneyland Paris?
It's tucked away in the courtyard behind the Auberge de Cendrillon restaurant.
If you go after the breakfast rush, or after lunch when the tables have been cleared away, you can get up close for photos.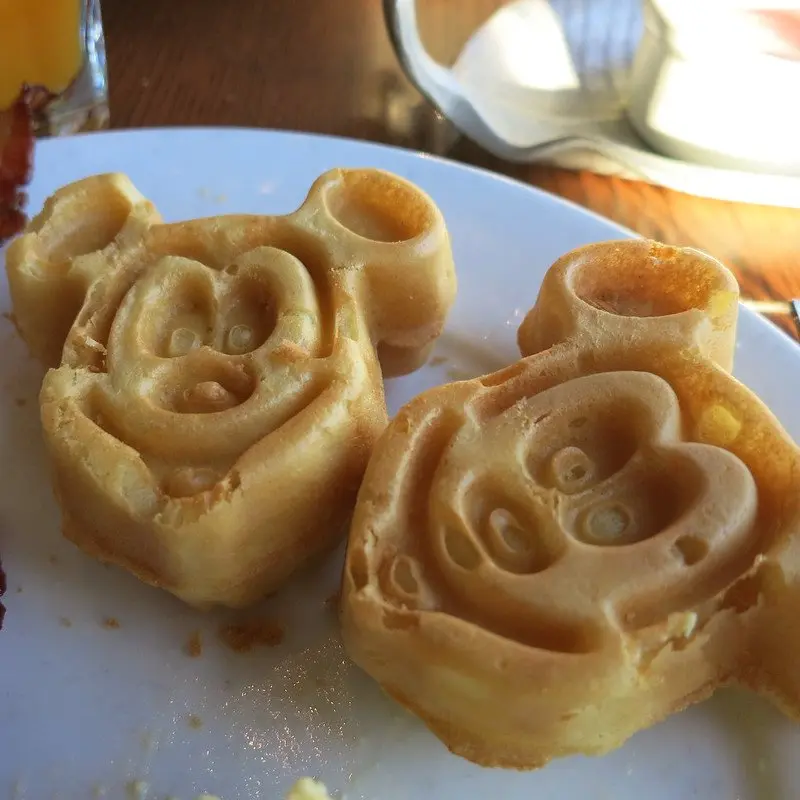 Image credit: Danuv via CC BY 2.0
No.3: Mickey and Friends Character Breakfast
This is the former home of the Disney Princess breakfast at Disneyland Paris, but it's currently the spot to book a character breakfast with Mickey and Friends, enjoying delicious yummies from Cinderella's Kitchen inside.
If you do book a table (hot tip – do it far in advance), you'll be treated to delicious breakfast menu foods including:
fresh French pastries
a selection of cereals
hot toasty waffles
sausages and eggs and bacon
fruit juices, tea and coffee.
Call +33 1 60 30 60 53 to book if are staying at a Disney hotel.
If not, please call +33 1 60 30 40 50
Breakfast is served every day at 8:15 am (for guests with Extra Magic Time) or 9.45am for everyone else.
Disneyland Paris character dining cost
€49 for adults
€39 for kids
children under 3 eat for free!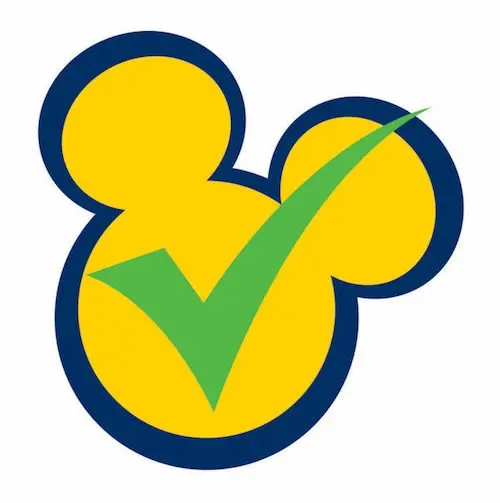 BEST DISNEYLAND PARIS RESTAURANTS FOR FAMILIES
The best Disney Paris Restaurants for kids?
The best Disneyland Paris Restaurants for kids include:
Casey's Corner counter service for hot dog specialities (it's baseball themed too)
Last Chance Cafe counter service in Frontierland for Tex Mex menu
Fuente Del Oro Restaurante counter service restaurant in Frontierland for fajitas, burritos and loaded fries
Cowboy Cookout Barbecue in Frontierland for BBQ ribs and roast chicken (a family fave)
Colonel Hath's pizza outpost in Adventureland for pizza, pasta and lasange
Pizzeria Bella Notte – the Lady and the Tramp themed restaurant – for pasta and pizza too (Fantasyland)
Ask your nearest server for tips on what Disneyland Paris food you should try.
All Paris Disneyland restaurants have a special kids menu.
Look for the Mickey ears symbol on the menu to find out more. (pictured above)
All Disney Paris restaurants have:
high chairs on request
microwaves to warm up bottles or milk
Disneyland Paris hotel restaurants
If you are staying on property, do book a table for: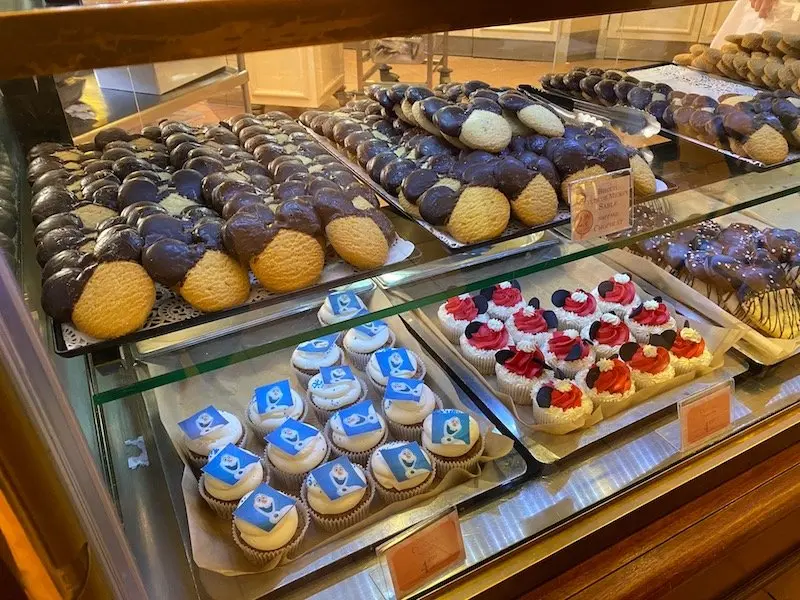 Best Disneyland Paris snacks?
No.1: Boardwalk Candy Palace snacks
Don't miss the Boardwalk Candy Palace on Main St.
It's the home of Penny Candy, plus hundreds of fabulous foodie gifts, souvenirs and candy for all ages.
Most importantly, they have a cabinet of Disney snacks for sale, and you'll find:
Mickey shaped meringues dipped in chocolate
Mickey Mouse cookies filled with Nutella
Minnie Mouse cupcakes
Take a sneak peek inside Boardwalk Candy Palace here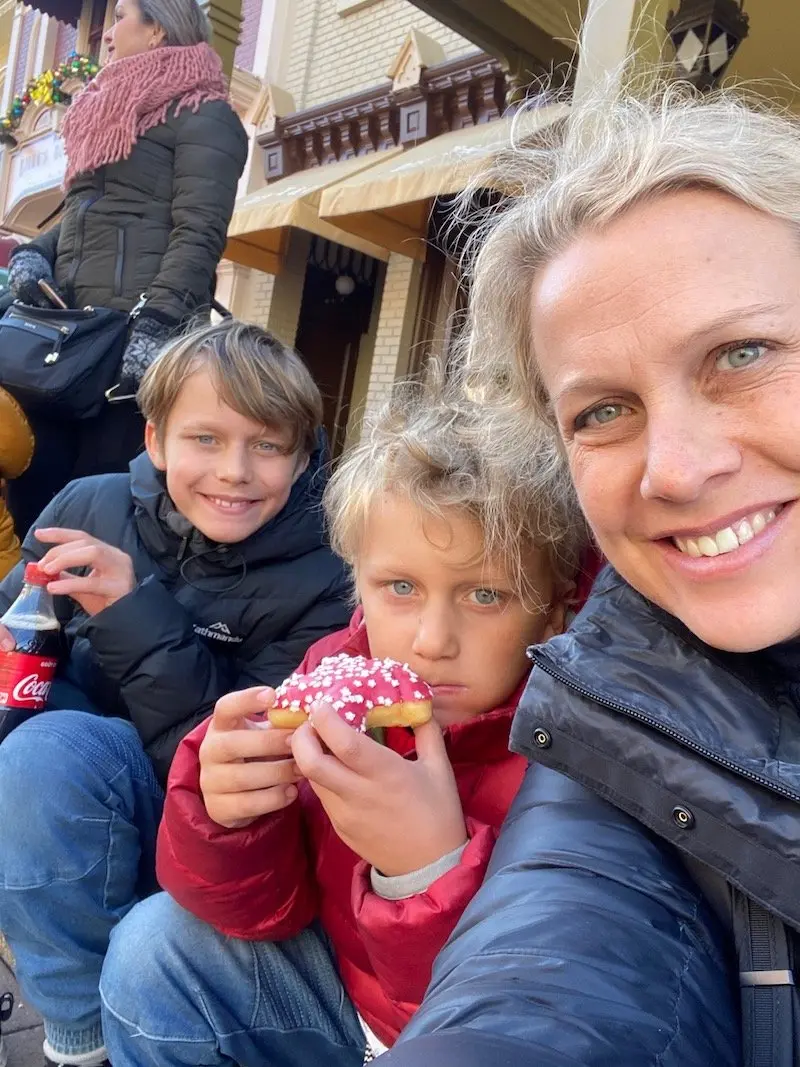 No.2: Cable Car Bake Shop menu
Cable Car Bake Shop has the famous Disneyland Paris beignets.
These fluffy doughnuts are light and airy, and you can't eat just one.
Which is good news, as they come in packs of two!
No.3: Casey's Corner snacks
Head here to buy the Double Mickey cake, or a Classic Hot Dog.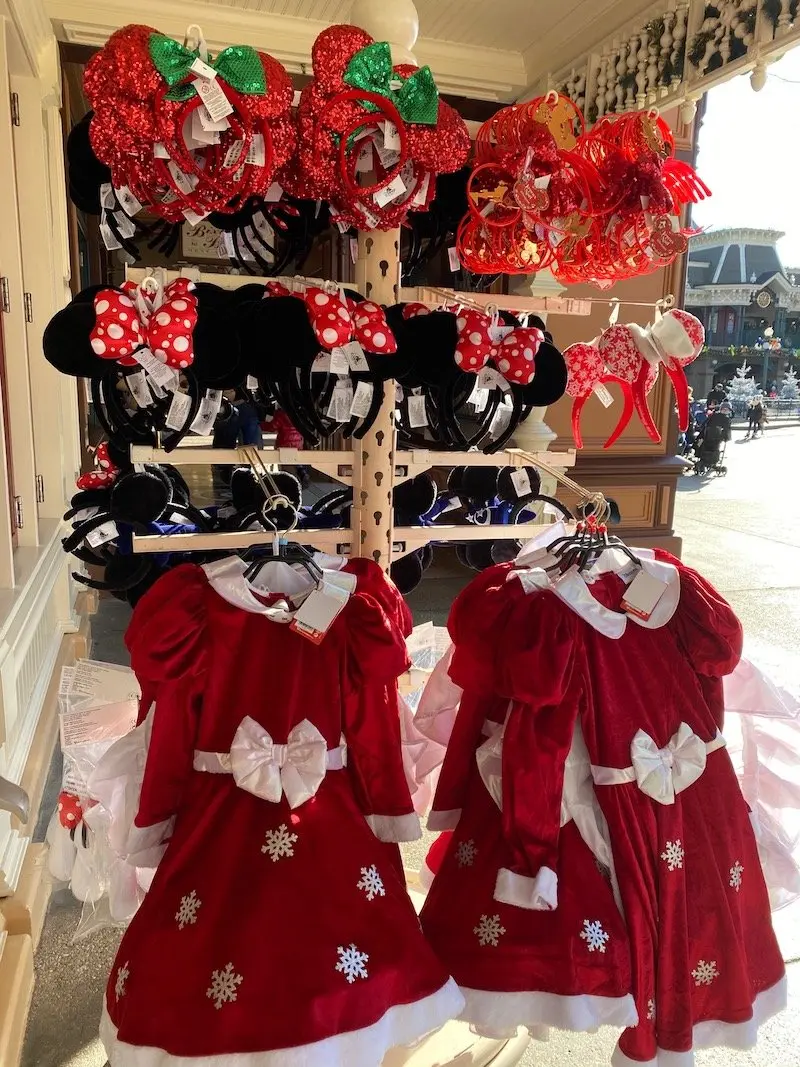 THINGS TO BUY IN DISNEYLAND PARIS
Best Disneyland Paris Souvenirs for everyone!
No.1: Mickey Ears
Pick up a pair of unique Paris Disneyland ears – ones you can't buy anywhere else – to add to your collection of Disney Mickey ears.
No.2: Disneyland Paris clothing
One of our favourite souvenirs to buy is a limited edition Disneyland Paris t-shirt, or cap.
Something we'll actually wear, even if just as pajamas (pyjamas).
Check out Disney Clothiers on Main Street to find a huge wardrobe of Mickey prints and themed accessories.
Hot tip: You'll find more hats, caps, beanies, scarves & seasonal clothes on the pop up stands near the exit of DLP.
No.3: Disneyland Paris pins
Of course, you can't visit DLP without picking up at least one Disney pin to add to your collection.
RELATED: Here is the ultimate guide to the best Disneyland Paris souvenirs.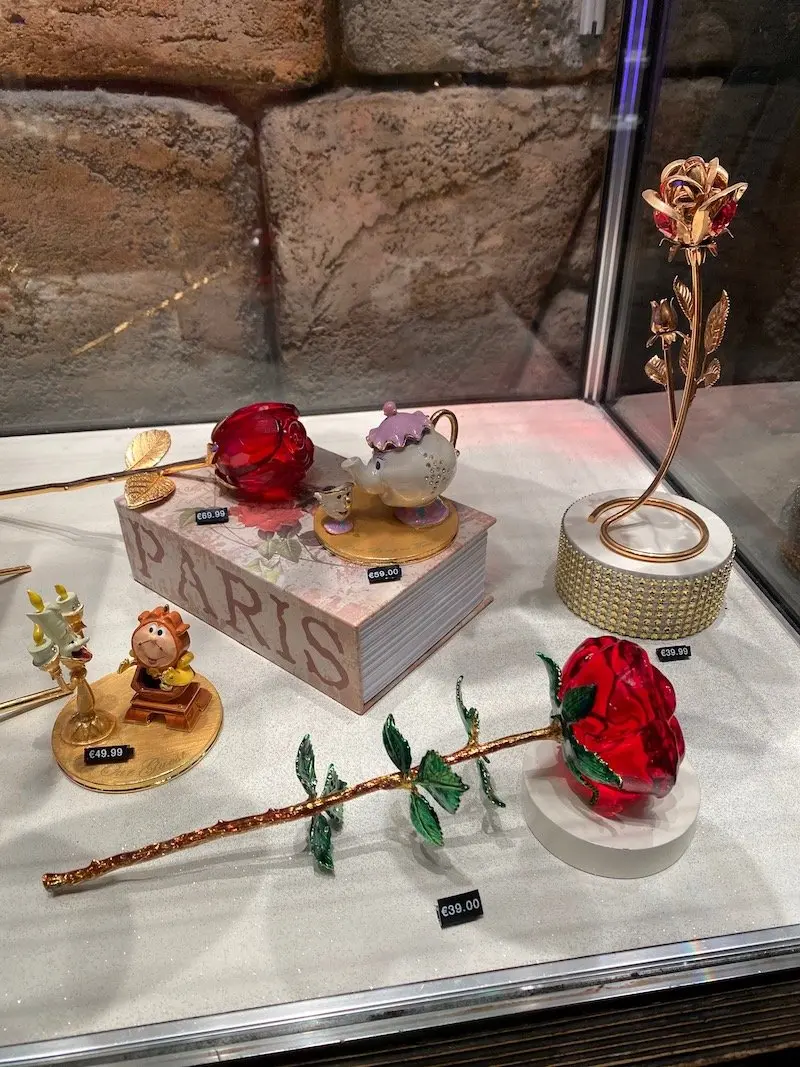 Best Disneyland Paris Gifts for adults
No.1: Disneyland Paris ornaments
Looking for a unique Disneyland Paris gift?
How about a Disney ornament of some kind?
Pop into the boutiques on Main Street and you'll find all kinds of treasures including:
this Beauty and the Beast Mrs Potts and Chip ornament
Lumiere and Cogsworth ornament, or
a Beauty and the Beast blown glass rose.
Harrington's Fine China & Porcelains has Disney snowglobes!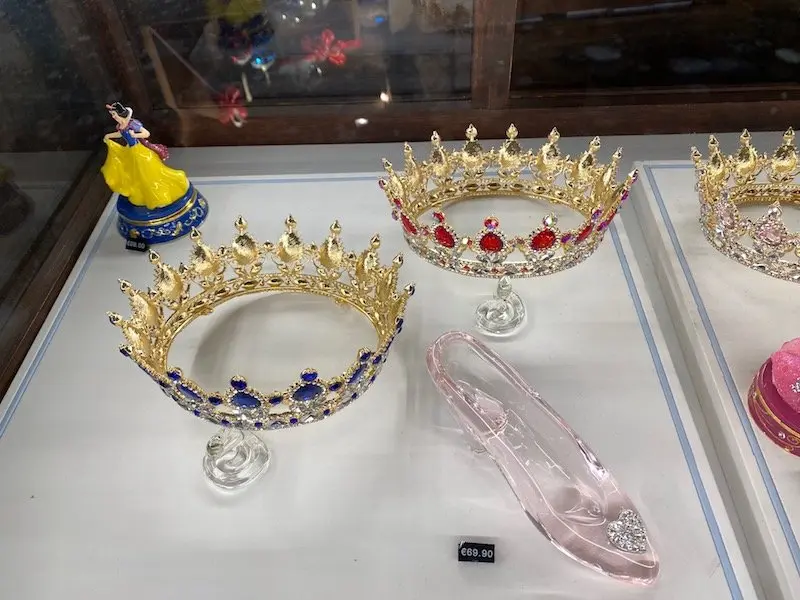 No.2: Disneyland Paris Tiaras
Or you could keep an eye out for a real life Disney princess tiara!
There's more than one place to find one.
(Check out the shop guide below for tips on where to look first)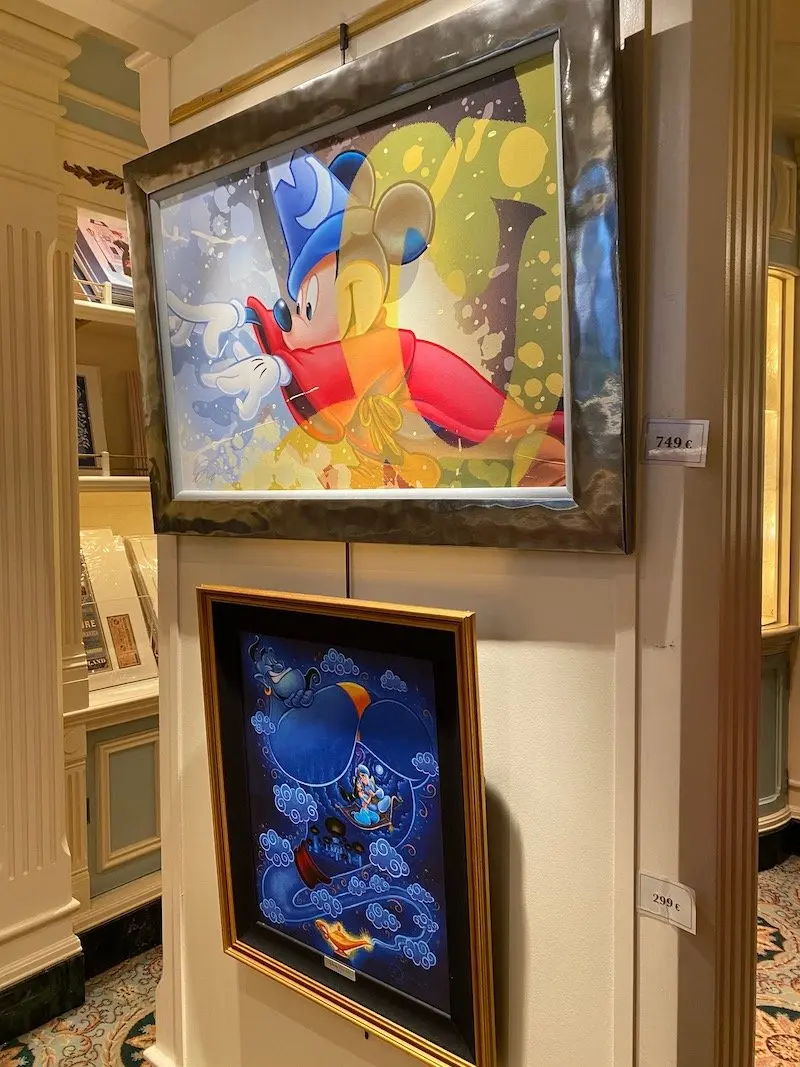 No.3: Disneyland Paris art cells
Disneyana Collectibles on Main Street has a range of Disney Animation cells.
Starting from a budget range of prints, their collection goes right up to giant size exclusive prints you can't find anywhere else.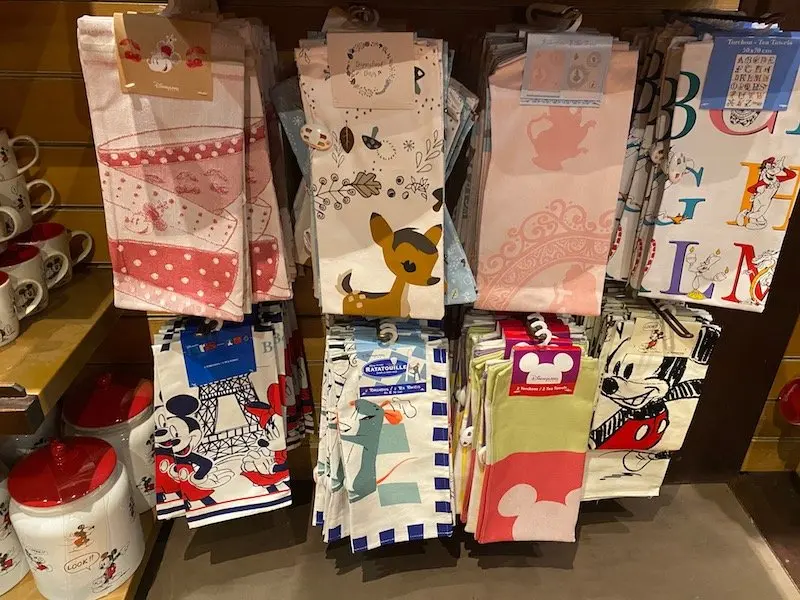 No.4: Disney Homewares
Oh my!
Do check out the range of Disneyland Paris home furnishings and kitchen goods.
Check out these cute kitchen towels (teatowels)
Adorable!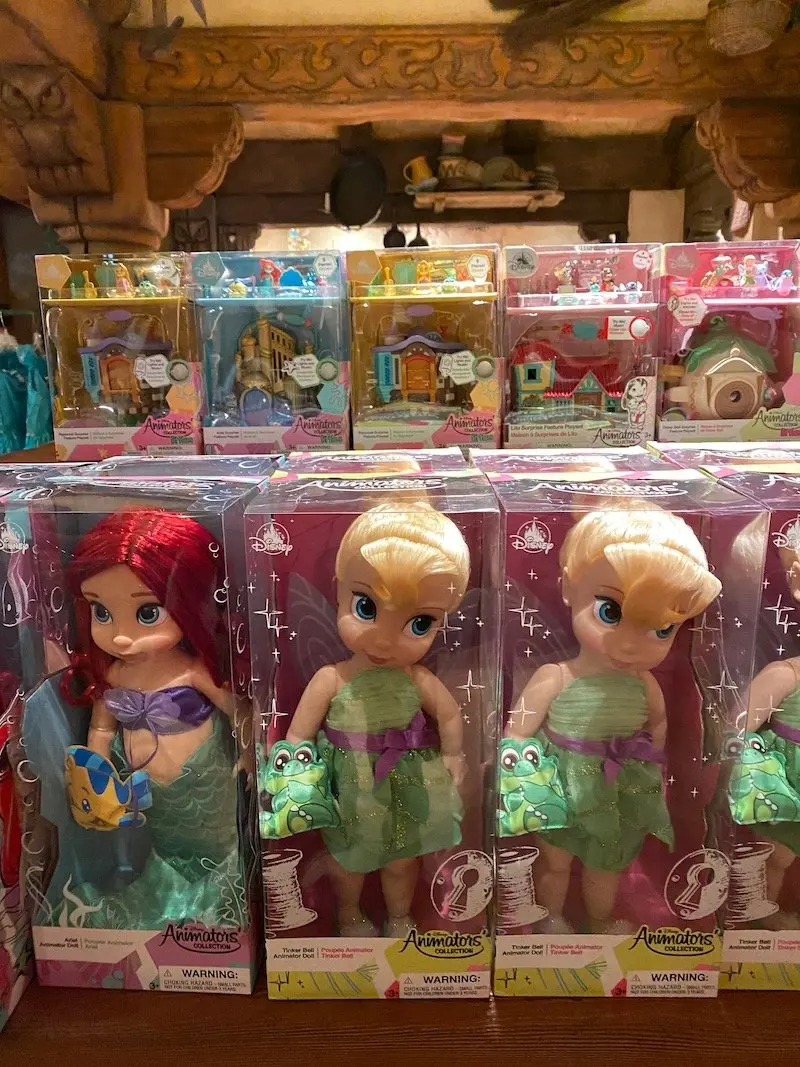 BEST Disneyland Paris shopping for kids
No.1: Disney toys
The only difficulty when shopping for Disneyland Paris toys is making the choice of WHICH Disneyland Paris toy/s to buy.
Disney & Co Main Street is a good place to start, but do pop into:
The Emporium for toys and plush
Star Traders in Discoveryland
Sir Mickey's Boutique in Fantasyland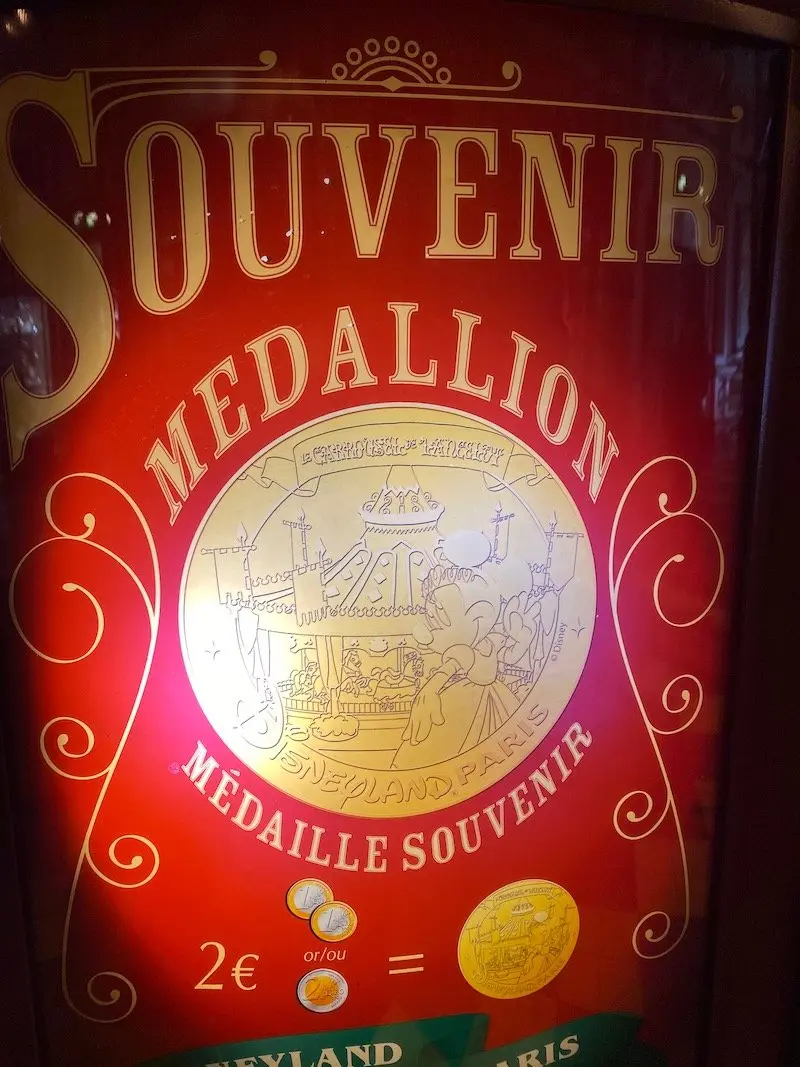 No.2: Disneyland Paris coins
Looking to add to your pressed pennies collection?
The only place to find a pressed penny machine is in the Rainforest Cafe in Disney Village.
But what you can purchase in DLP are Medaille Souvenir coins.
These Disneyland collector coins cost €2 each, and are a golden treasure kids adore!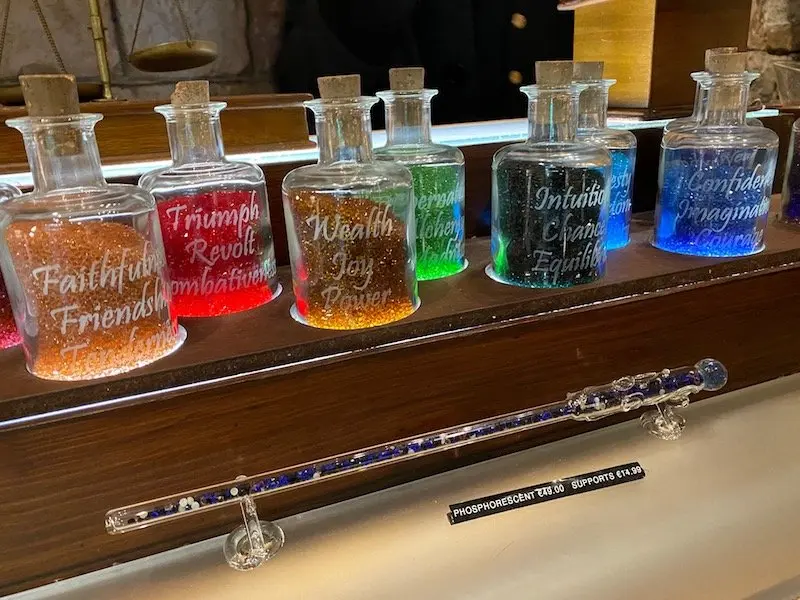 DISNEYLAND PARIS SHOP LIST
These are the best unique Disneyland Paris shops to check out.
No.1: Merlin L'Enchanteur
DO NOT MISS THIS SHOP.
Enough said.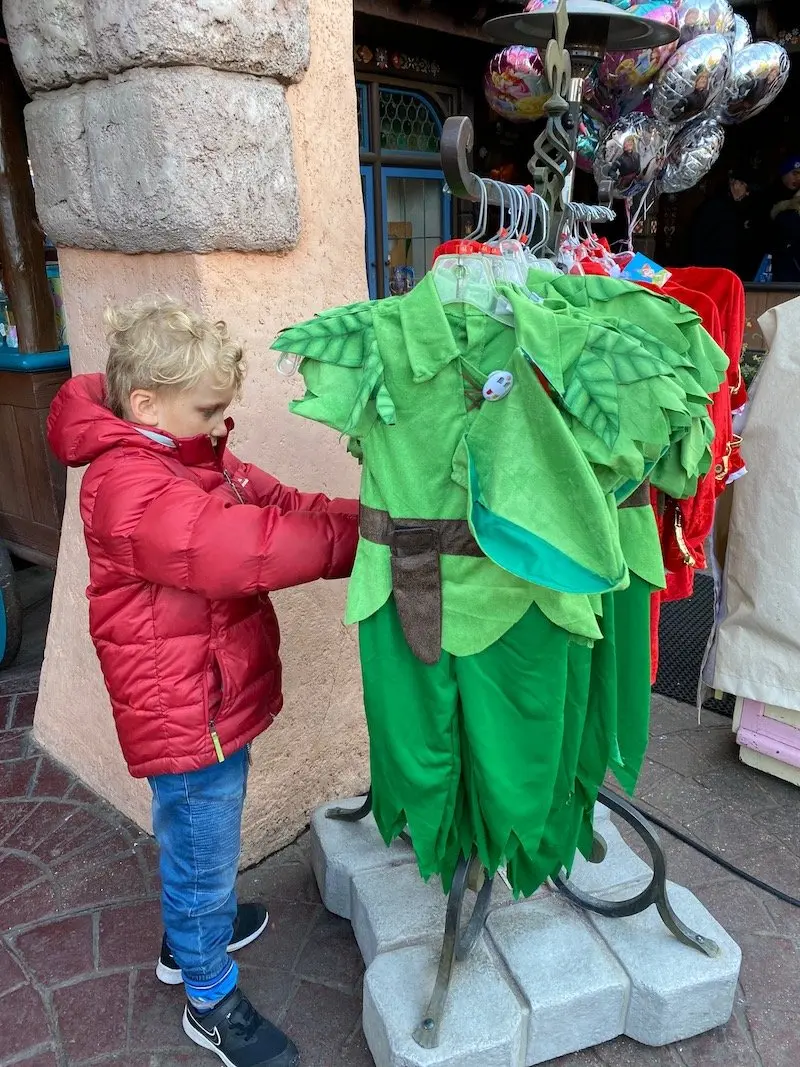 No.2: La Chaumiere des Sept Nains Disneyland Paris
Check out the La Chaumiere des sept nains store in Fantasyland.
This Disneyland Paris store has a GIGANTIC range of enchanting Disney Princess costumes and a few Disney boys dress up costumes too.
The styling is based on Snow White and the Seven Dwarfs, so pop your head in, even if you don't want to buy.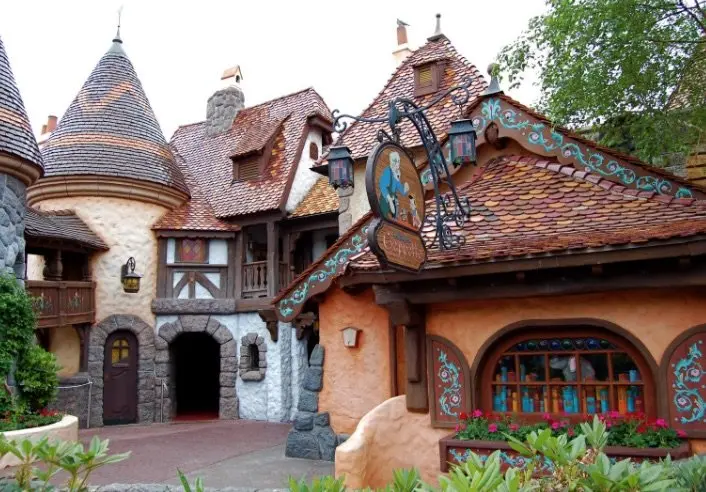 Image credit: Chinh Sua
No.3: La Bottega di Geppetto
Disneyland Paris Pinocchio shop is a delight!
Check out the unique souvenirs to buy in Disneyland Paris in this replica of Gepetto's stone cottage.
They include:
Pinocchio soft toys
Pinocchio snow globes
Jiminy Cricket soft toys
a range of Mickey themed baby and toddlers clothes
The charming carved wooden ornamentation around the shop takes you straight to Italy!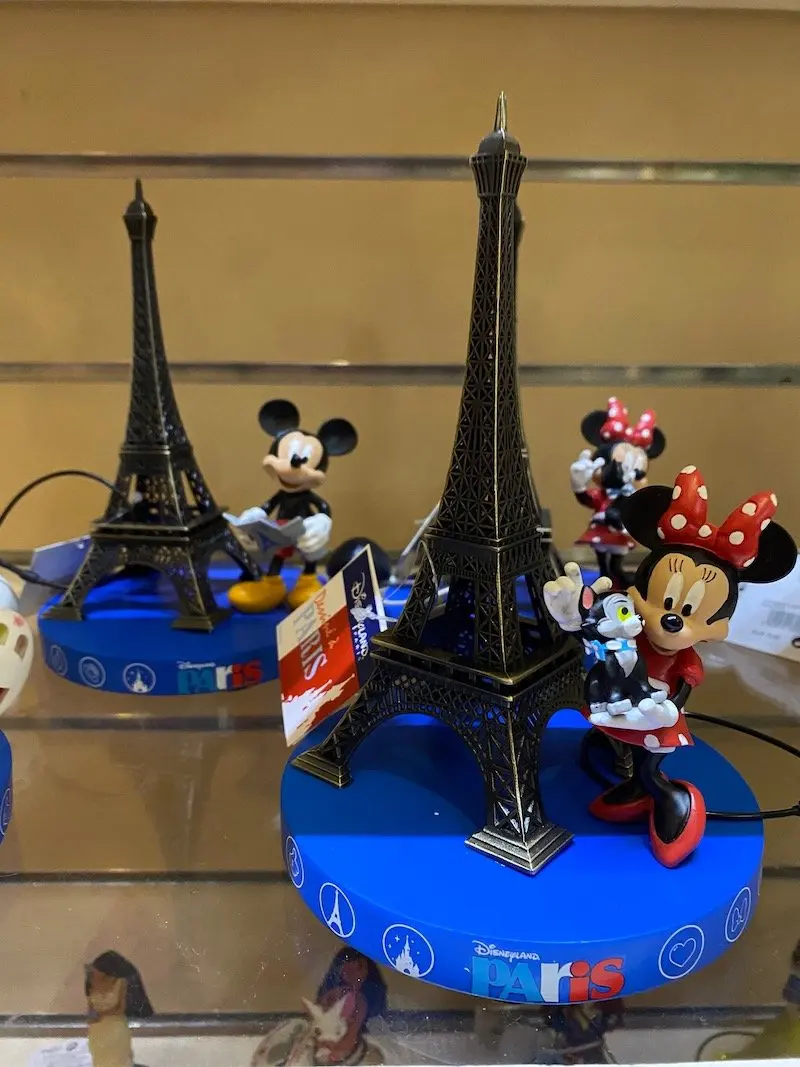 Hot tip: Disneyland Paris shopping service
Shop before 3pm and you can collect your purchases later, so you don't have to lug your Disneyland Paris gifts around with you.
Have the choice to pick them up from:
the shop you purchased from
Disney Village
your Disney hotel if you are staying on property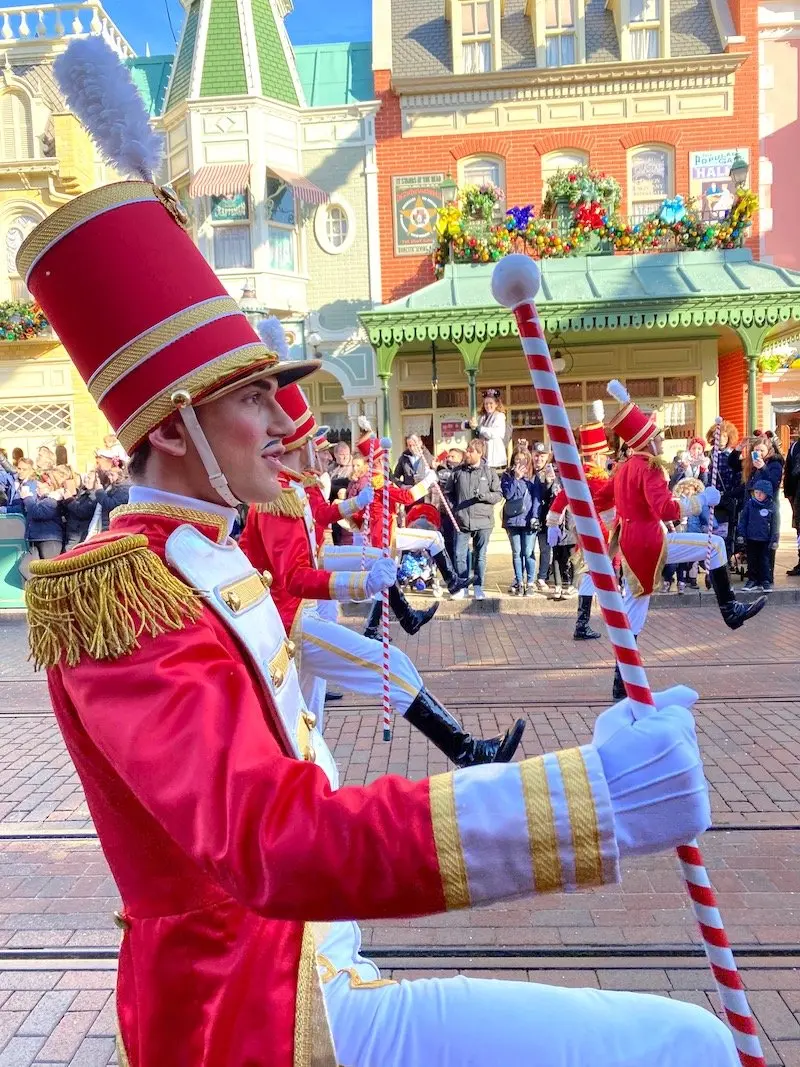 THINGS TO KNOW ABOUT A DISNEYLAND PARIS CHRISTMAS
Christmas at Disneyland Paris is a MUST DO.
There is no other place in Paris quite like it to get into the spirit and be surrounded by joyful decorations, parades, music, shows, fireworks, Christmas snacks and special Christmas Santa visits.
We love Christmas at Disney Parks.
It's quite something.
Can you meet Santa at Disneyland Paris?
Yes, you can now visit Santa's magical workshop and have your pic taken with Santa in his sleigh too.
Hot tip: Read our comprehensive guide to a Disneyland Paris Christmas for all the info.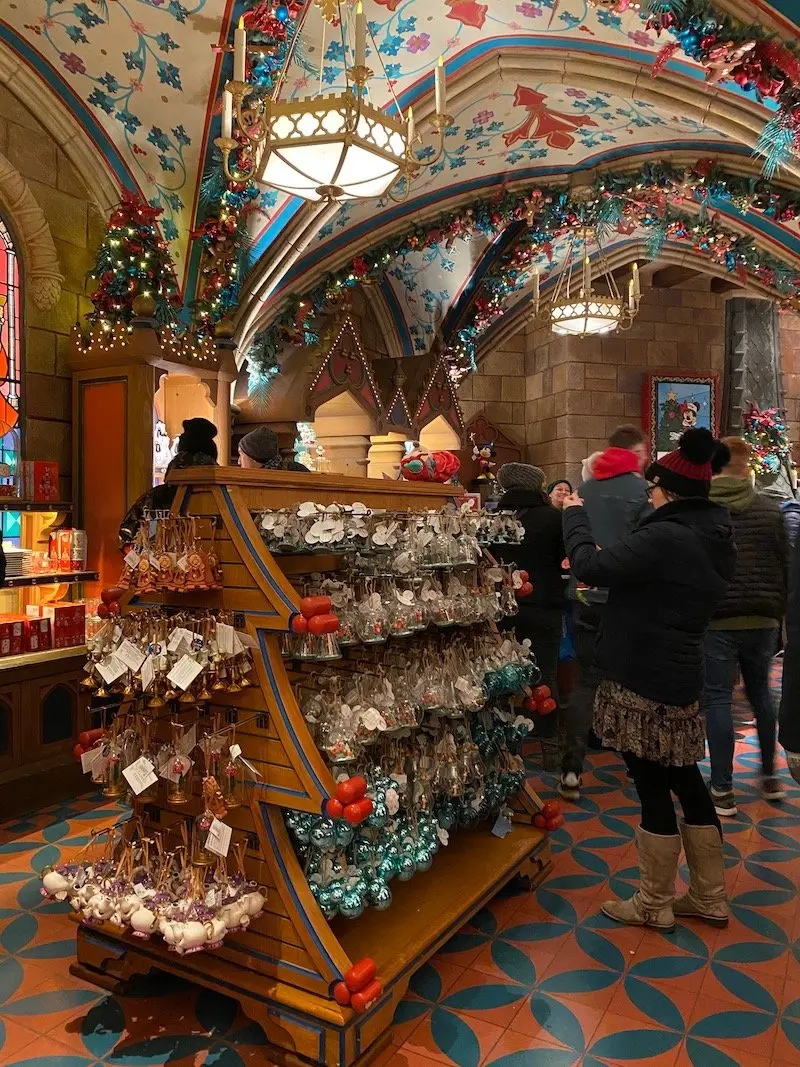 Visit the Disneyland Paris Christmas Shop
Tucked away INSIDE the Sleeping Beauty Castle, you'll find the Disney Paris Christmas shop.
This wonder is open 365 days a year, so you don't need to plan a Paris Christmas trip to see them.
Although that's not a bad idea now, is it?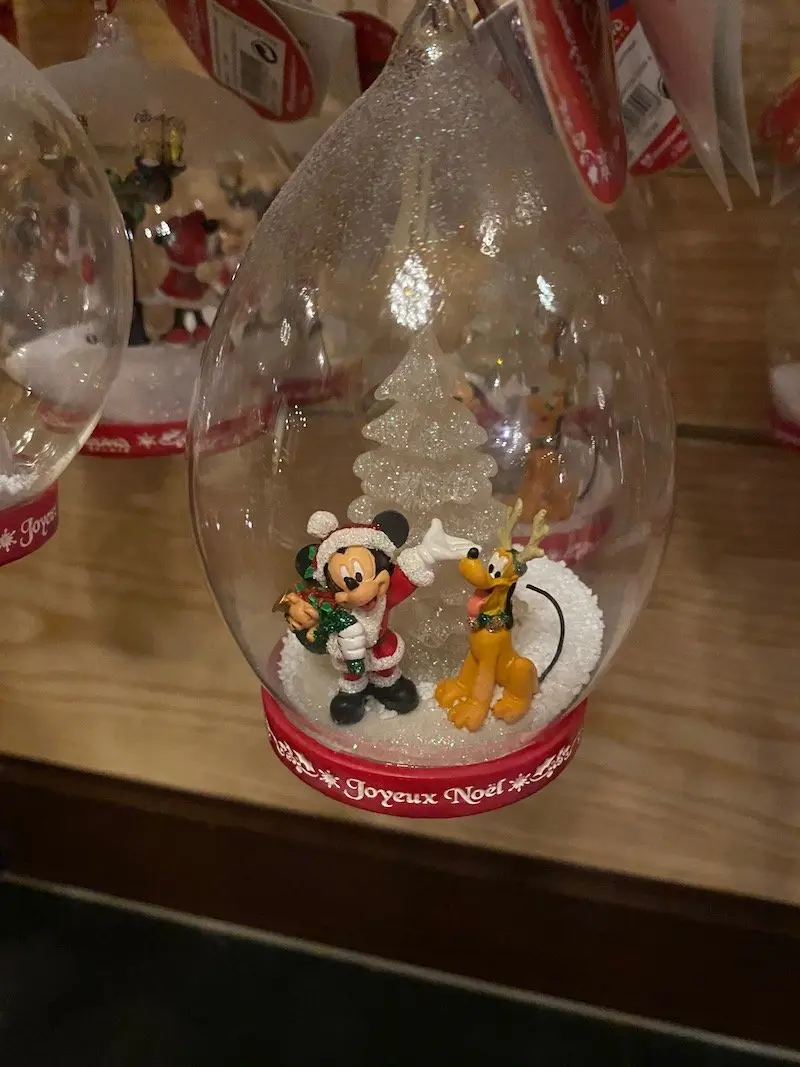 Best Disneyland Paris Christmas Ornaments
Take a look here at our guide to the best Disneyland Paris Christmas decorations & baubles you can buy when you visit.
You'll be amazed at the range!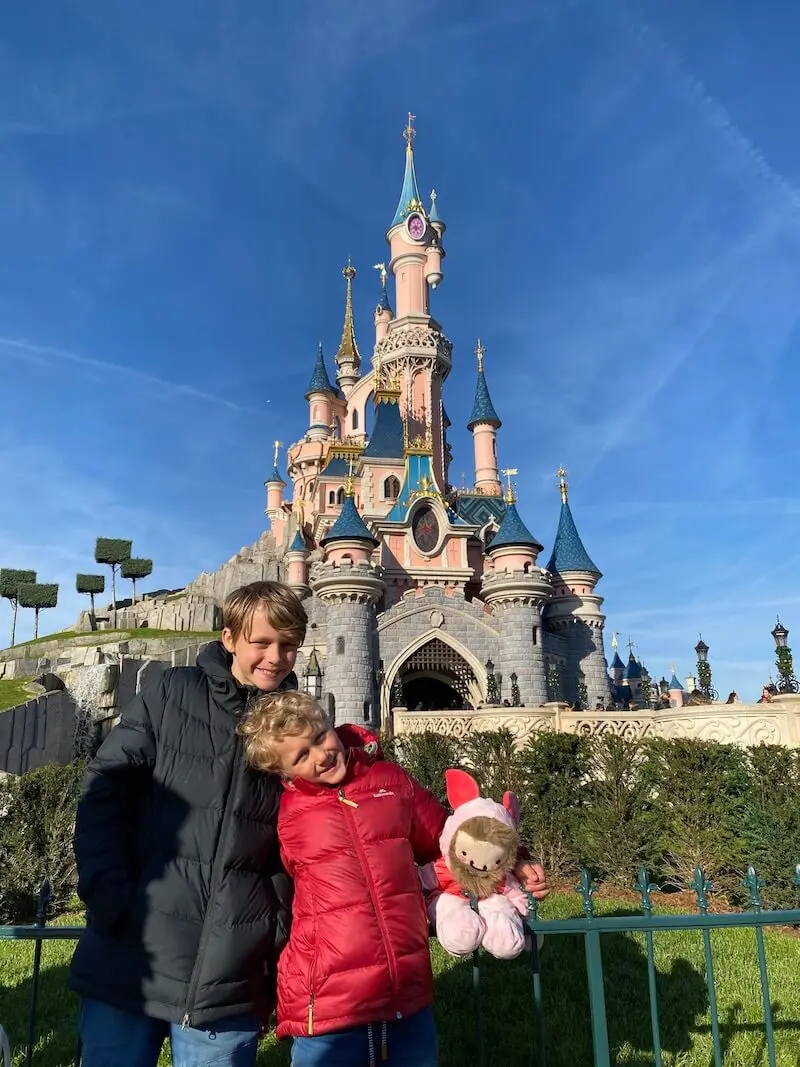 MORE DISNEYLAND PARIS EVENTS
No.1: Disneyland Paris Halloween
Disneyland Paris at Halloween is another popular time to visit.
You can:
try all the Disneyland Paris Halloween snacks – including Halloween themed drinks in skeleton mugs!
frighten yourself silly in Phantom Manor
take a selfie with Mickey and Minnie in their fabulous Halloween dress ups
check out the Disneyland Paris Halloween decorations – there's jack o'lantern garlands, pumpkins, ghostly ghouls, and dancing skeletons
Keep a close eye on the Sleeping Beauty Castle – you never know when Maleficent may appear on the balcony.
Disney's Halloween Festival usually runs from late September to the 1st of November (when Christmas magic begins)
No.2: Celebrate birthdays with a Disneyland Paris birthday cake
Order a special Disneyland Paris cake for dessert after your meal at most of the Disneyland Paris table service and buffet restaurants.
Book a Character Meal at the same time, so one of the Disneyland Paris characters can join you for a pic too.
No.3: Disneyland Paris Bonfire night
In November, Disneyland Paris hosts the Magical Fireworks and Bonfire event for Guy Fawkes day.
The explosion of fireworks into the sky happens on the shores of Lake Disney in Disney Village on a couple of nights around the 4th to the 10th November each year.
Check with the website for this year's dates.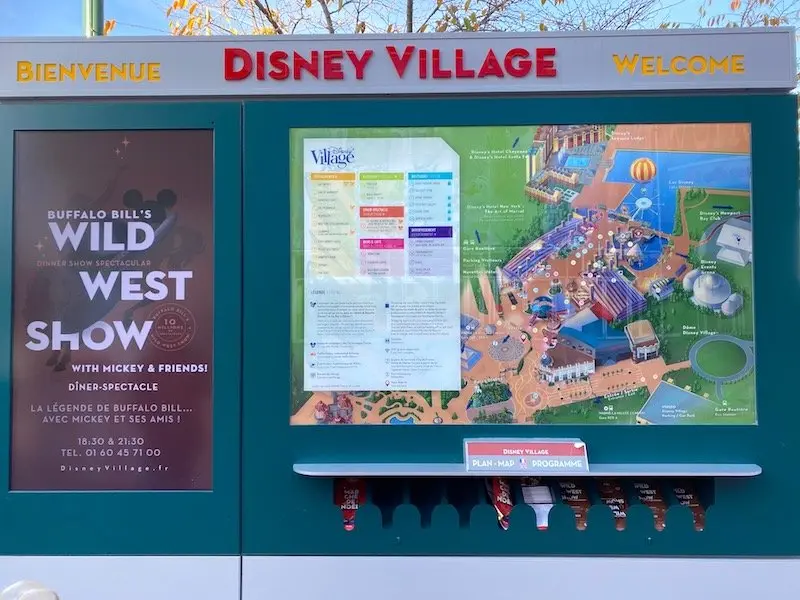 No.4: Disney Village events
Heads up!
No matter what time of the year you visit Disney, there's likely to be something extra fun happening over in the village.
These festivals are celebrated in Disney Village Paris.
Saint David's Welsh Festival (March)
Saint Patrick's Day Festival – Irish cultural festivities (March)
Blues Weekend in Billy Bob's saloon (April)
Easter (March-April)
New Orleans celebrations (May)
Country and Western Jamboree (May)
Fiesta Latina (June)
Rock 'n' Roll festival (September)
New Year's Eve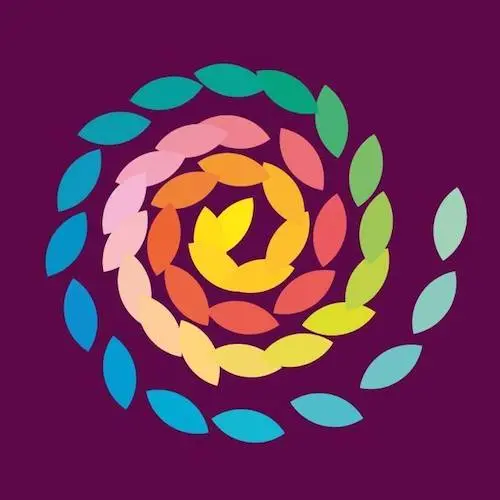 MORE UNIQUE DISNEYLAND PARIS ACTIVITIES FOR FAMILIES
Did you know there are fun Disneyland Paris things to do outside the parks too?
Check these out!
No.1: Bowling Disneyland Paris
Head to Villages Nature Paris hotel to find a 12 lane bowling alley, and a bar.
It's a fun activity for all ages when you need a rest day.
(Separate charges apply.)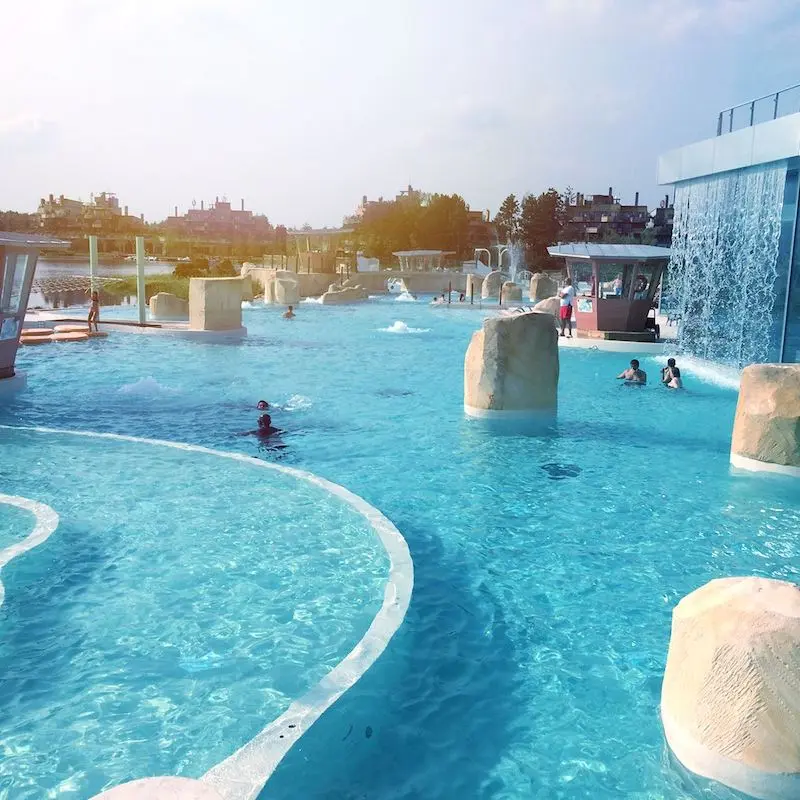 Image credit: Villages Nature Paris
No.2: Disneyland Paris Aqua Park
Les Village Nature Paris water park can be found in the same place.
This Disneyland Paris splash park is home to:
a monster sized, heated, open air lagoon, plus
giant waterslides
jacuzzis
the Water Tree fountain
The Rock
AND a wave pool!
You can play water polo, water basketball, visit the Aquatic Garden, head to a pool party, or join an aqua bike exercise class too.
Aqualagon is open to the public but you might want to stay at the hotel itself as there is so much to do!
A day ticket to Villages Nature Paris includes over 100 activities over 5 different zones.
See below for ticket prices.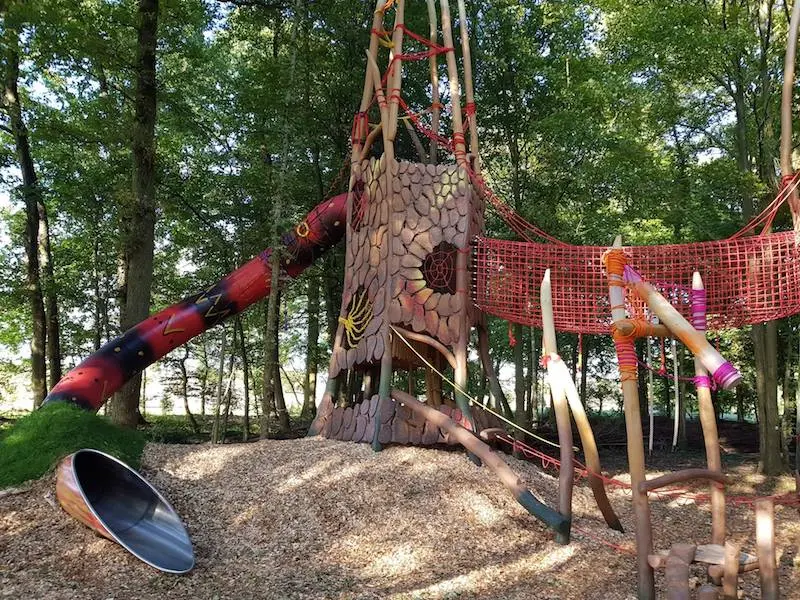 Image credit: Villages Nature Paris
No.3: Les Villages Nature Paris hotel for kids!
Villages Nature Paris is one of the best hotels at Disneyland Paris for kids as they also have:
the Extraordinary Gardens sense gardens – playgrounds, sculptures and activities themed around the four elements of water, air, fire and earth (Jardins extraordinaires)
BelleVie farm with an indoor play area, animal care, vegetable garden and cooking area (Ferme BelleVie)
The Beach lake to swim in
The Lakeside Promenade shopping area (Promenade du lac)
The Spa dayspa
a fabulous aerial obstacle course
a fitness trail
The Forest of Legends Playground
But most importantly, The Forest of legends: once upon a time… outdoor playground (Forêt des légendes) with:
rope bridges
hidden pathways
slippery dip slides
hanging nests, and
cubby tree houses to play in.
Day passes cost:
€50 for adults
€33 for children (3-11 years)
FREE for children under 3
It's 15 minutes by car from Villages Nature Paris to Euro Disney parks entrances.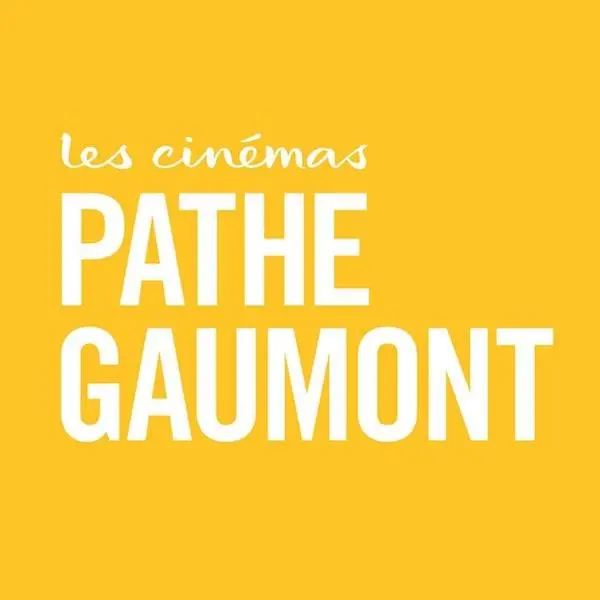 No.4: Disneyland Paris cinema listings
Head to Disney Gaumont cinema: The Complex in Disney Village to watch a latest release.
There's even an IMAX Laser experience!
Click here for current session times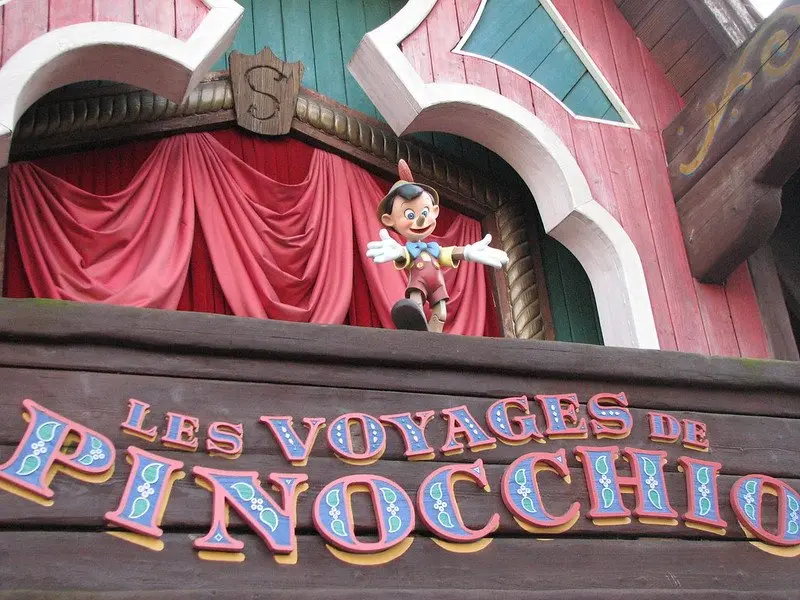 Image credit: Jeremy Thompson via CC BY 2.0
BEST DISNEYLAND PARIS TIPS AND HINTS
These are the best Eurodisney tips!
No.1: Disneyland Paris Closed Rides
Be aware that there may be Disneyland Paris ride closures on the day you visit.
You can check the schedule of current attraction refurbishments or look for the list of closed attractions at the Park entrance when you arrive.
Or take a look here the week before you go to find a list of the currently closed rides at Disneyland Paris.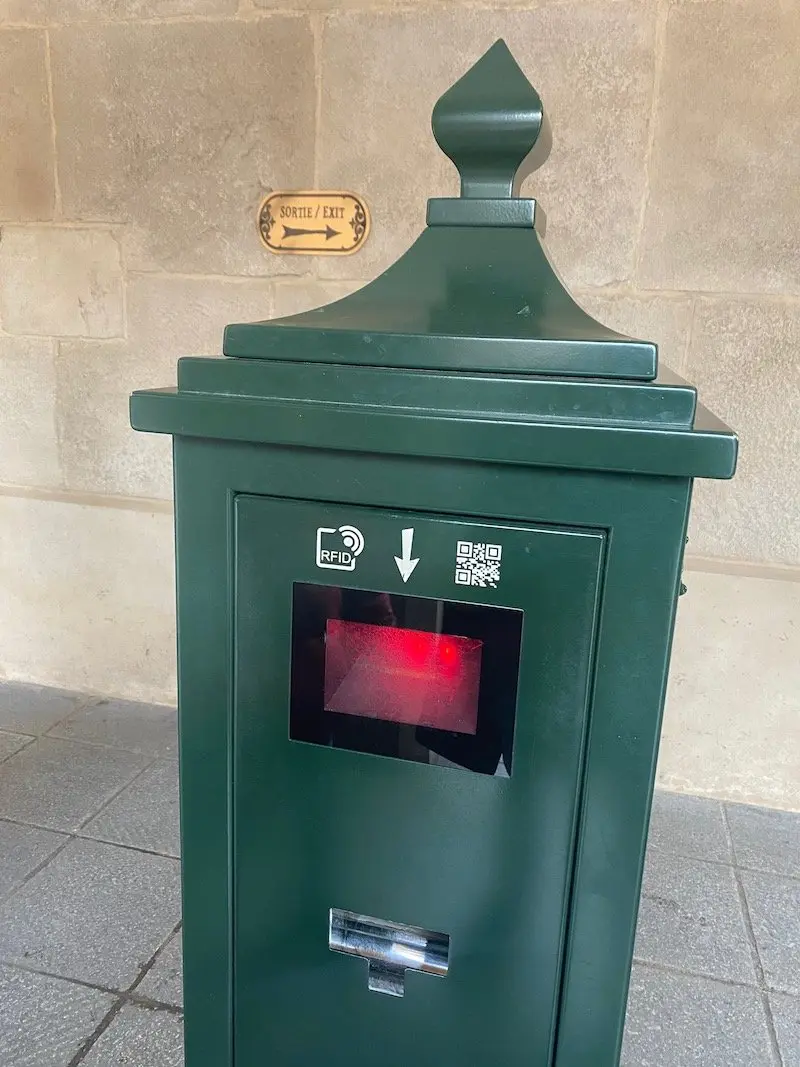 No.2: Standard Disneyland Paris Fastpass service
Read our guide to Disneyland Paris Fastpass tips – it's has all the details on how to get fast passes at Disneyland Paris.
Use Disneyland Paris FASTPASS on these popular Disneyland Park rides.
Indiana Jones and the Temple of Peril, Adventureland
Star Wars: Hyperspace Mountain, Discoveryland
Buzz Lightyear Laser Blast*, Discoveryland
Big Thunder Mountain, Frontierland
Peter Pan's Flight, Fantasyland
Star Tours, Discoveryland
(Update coming soon)
Hot tips:
Guests can only have one FASTPASS ticket at a time per person.
Head to the fastpass machine for another one once your first one has been used, or if it's more than 2 hours since the previous one was allocated to you
You must have a Disney Park admission ticket valid for the same day to use the fastpass
There is no guarantee of a fastpass. Once they run out for the day, that's it.
Disneyland Paris Super Fastpass & Ultimate Fastpass
Or skip the waiting by purchasing one of these special Disneyland Paris fast passes.
On sale at:
Disney Park entrances
City Hall Disneyland Paris
Studio Services at Walt Disney Studios park
The investment of money is worth every cent because it means less waiting in queues, and more time to get to other rides, activities, and snack stops.
Disney Fastpasses save you LOTS of time so you can fit more in your day at Disney Paris with kids.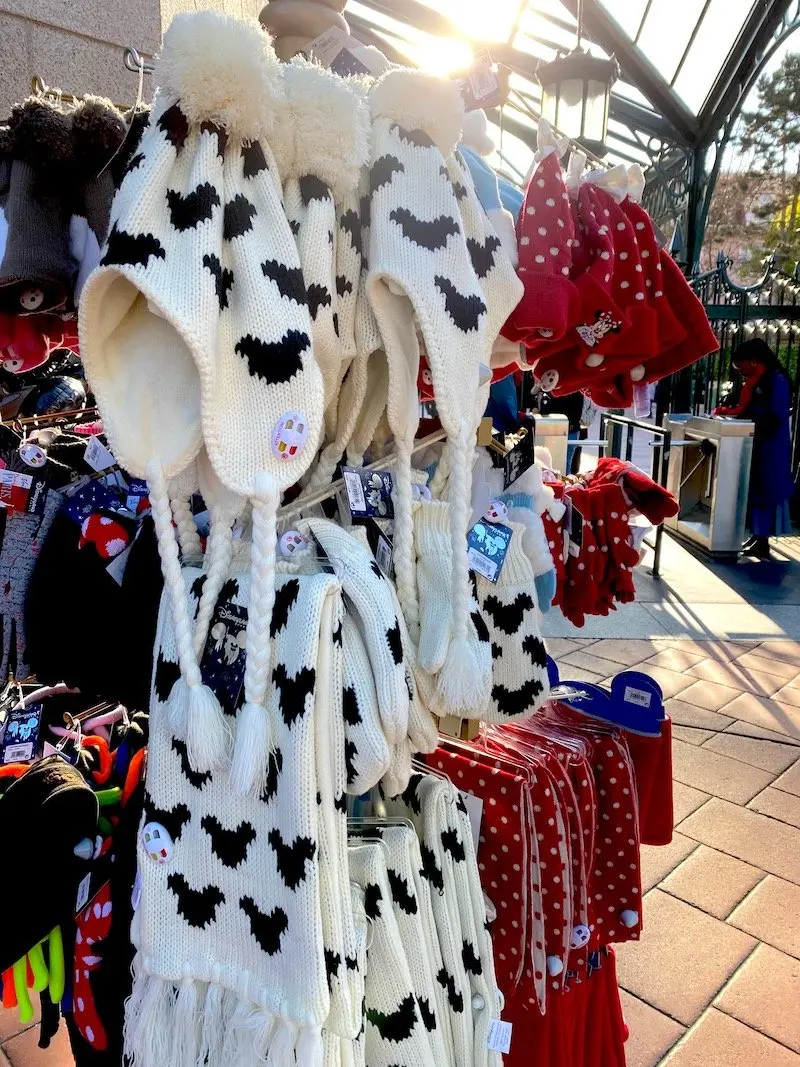 No.3: What to wear to Disneyland Paris in December?
What should I pack for Disneyland Paris in winter?
Don't forget your scarves and beanies.
If you or the kids do forget, or one gets lost along the way, it's good to know you can buy cute Mickey Mouse scarves and beanies throughout the Disney Parks.
You WILL need them, so it's not a wasted purchase.
Check out the pop up racks near the entrances to the Disney Parks for a good variety of styles.
Also, bring your puffer jacket (down jacket) or padded coat so you can stay warm and cosy no matter the weather outside.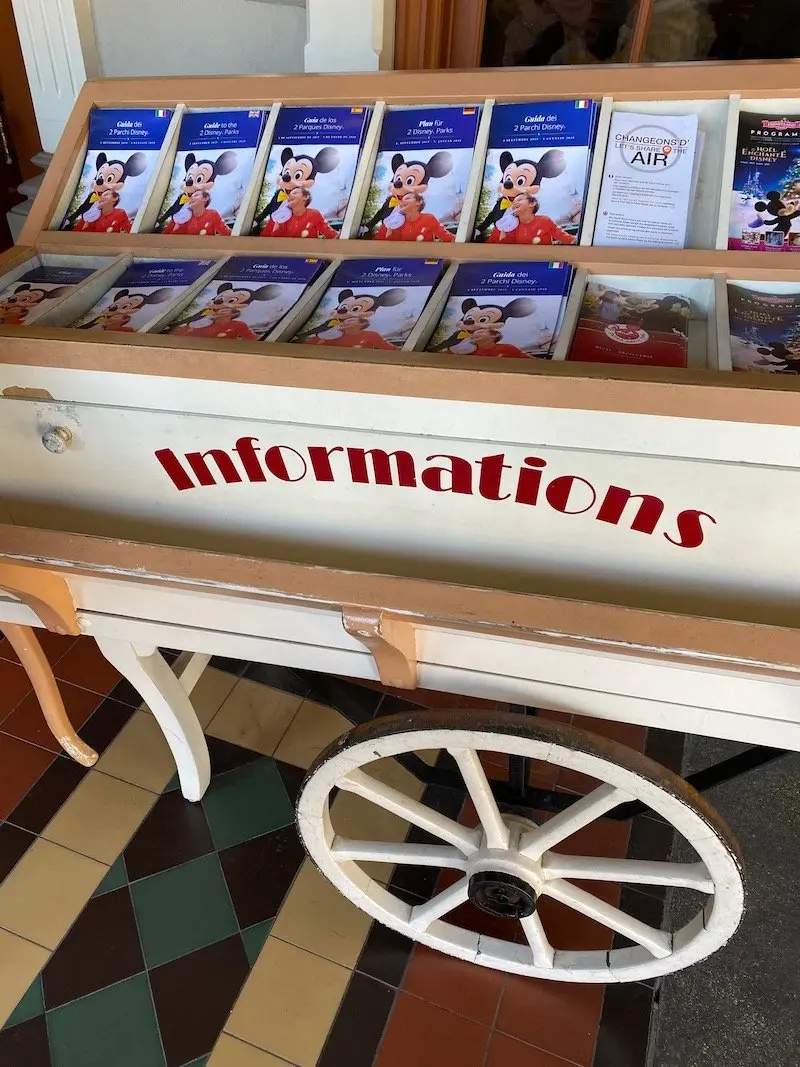 No.4: Where to get a Disneyland Paris Map?
Pick up a Disneyland Paris map from the information stand outside City Hall in Disneyland Paris.
This double sided map has details of rides and attractions at Disneyland Paris and also Walt Disney Studios.
No.5: Where to get a Disneyland Paris Brochure?
Click here to download a copy of the Disneyland Paris e-brochure and prices for Disneyland Paris package deals including transport.
Or you can ask your local travel agent.
New Paris Disney brochures are released in April each year.
You can download the current Disneyland Paris ebrochure as a PDF too.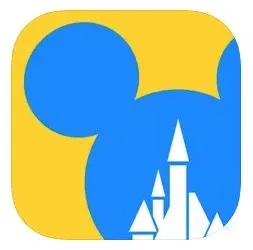 No.6: Download the Disneyland Paris App
Download the official Disneyland Paris mobile app so you can:
explore the interactive map
find out where to find Disneyland Paris character meets
find up to date info on shows
choose the best parade times
check out the Disney Paris restaurant menus
find out shop opening hours
park opening hours, and estimated queue times.
Disneyland Paris app android
Click here for the official Disneyland® Paris app
Disneyland Paris app store
Or, click here for the official Disneyland Paris app.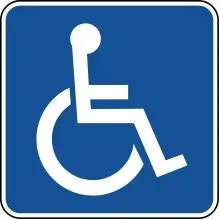 No.7: Disneyland Paris disability pass
Click here for an accessibility guide and maps, plus support for visitors with:
hearing impairment
reduced mobility
mental or cognitive disabilities
photosensitive epilepsy
visual impairment
Or those needing first aid.
Can you get a disability pass at Disneyland Paris?
Disneyland Paris has Priority Cards and Easy Access Cards, which allow disabled guests to access certain attractions via specially-adapted entrances.
Do carers go free at Disneyland Paris?
Yes, there are free tickets for carers of disabled guests. Proof of disability is required.
Disneyland Paris autism tips
Is Disneyland Paris autism friendly? Yes.
Take advantage of the reserved areas (flagged with ropes) where people with disabilities can watch the Disneyland Paris parades and outdoor shows.
There's also special areas inside indoor theatres too.
Avoid the dark rides as they can be too overwhelming for kids on the spectrum.
Call in at City Hall to ask for tips also.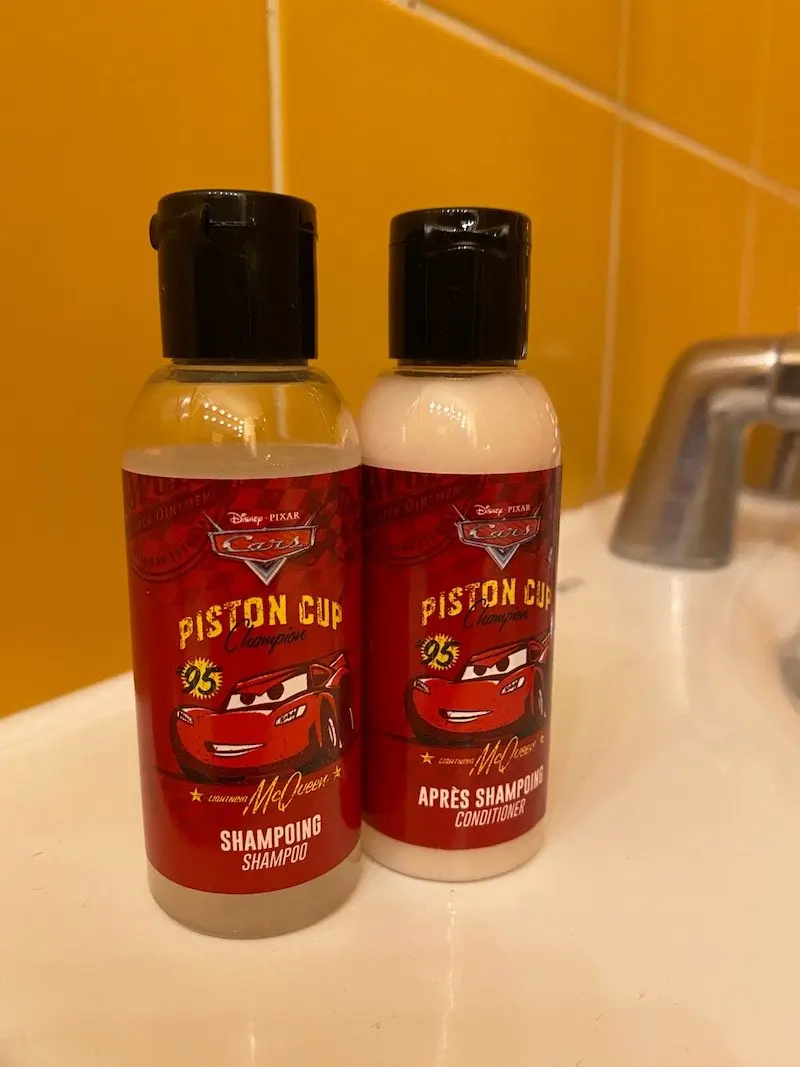 No.8: Disneyland Paris Checklist
First things first.
Official documents
Remember your passport, tickets, hotel booking confirmations, and any doctor's letters or medications you will need.
Take camera gear
Your phone camera at the very least.
AND phone charger.
We always bring at least one portable charger too, so the phone camera doesn't die at the wrong moment when we need it.
Hot tip: Use the notes app on your phone to write your basic itinerary, so you have it handy.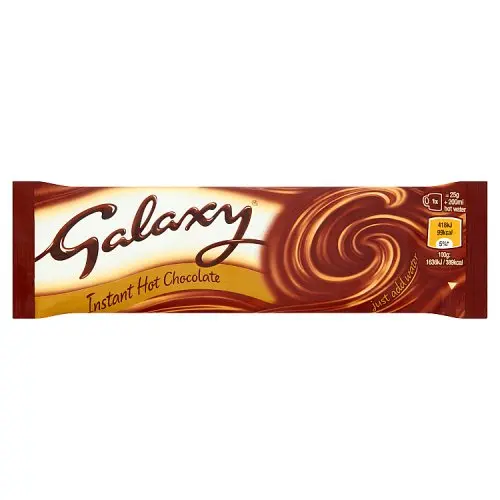 Snacks & Drinks
Don't forget the snacks.
Muesli bars, cereal bars, fruit such as apples and bananas, crisps, crackers, and water bottles.
Especially if you are travelling by Eurostar from London (see details below).
BYO Galaxy hot chocolate sachets and English breakfast teabags, in case of emergency!
Click here for our guide to healthy road trip food and snacks for family travel. It's full of awesome ideas!
Hand wipes & sanitiser
Pop these in your handbag.
First Aid
Sticky plasters, bandaids, antihistamine if you are prone to hayfever, headache tablets.
Worse case scenario, you can visit the first aid room at DLP so only take the essentials.
Clothes & Bathroom toiletries
Pack your clothes in separately labelled zip lock bags – one outfit per ziplock bag – and pop the lot into packing cells.
You'll need:
underwear
singlets
jeans & shirts, or
dresses depending on the season.
Plus your coat if it's winter.
And gloves, beanies, scarves too.
Perhaps a spare pair of shoes other than the ones you are wearing.
Remember your hair shampoo, conditioner, and styling products, deodorant, make up & wipes, nappies for the babies and toddlers, sunglasses, reading glasses, and tissues too
Other
Bring permanent markers and a Disney autograph book.
A pack of playing cards or UNO for the train, and hotel room.
Colouring books and crayons for the kids, or a sticker book.
And an umbrella or rain poncho.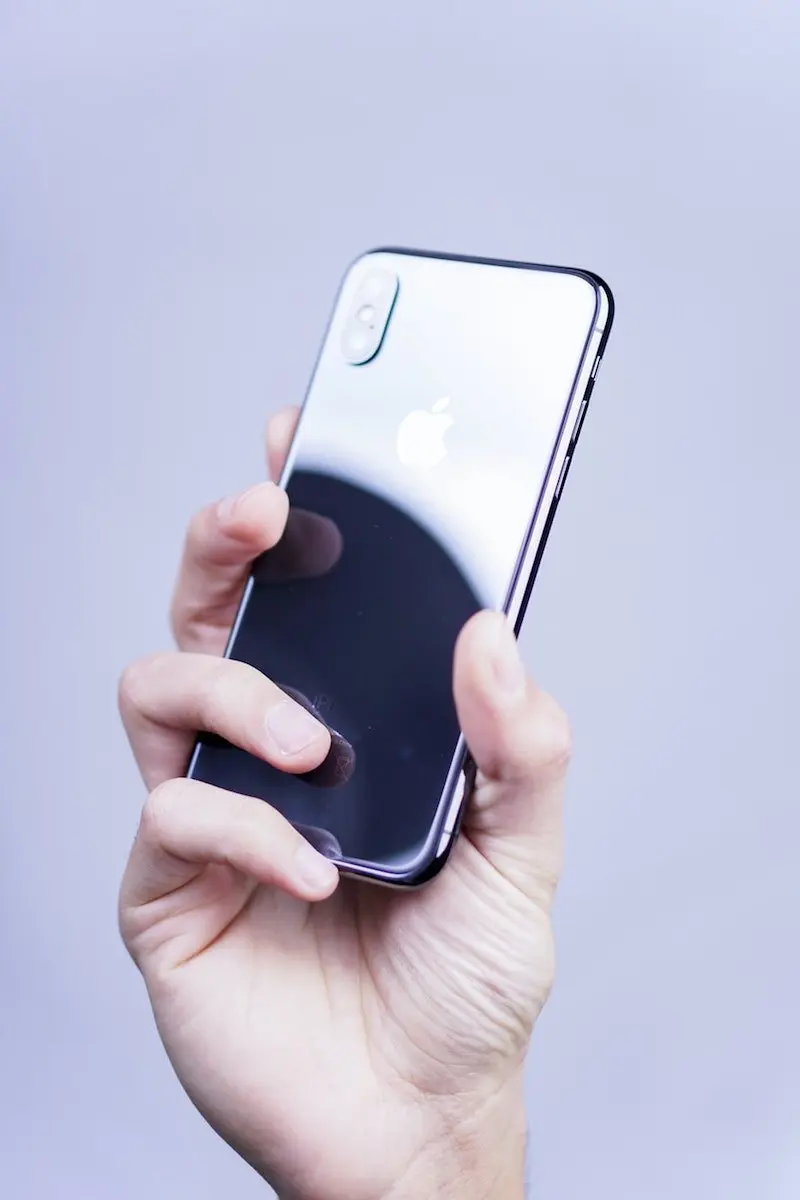 Image credit: Sebastiano Giuseppe Garilli via CC BY 2.0
No.9: Where can I charge my phone in Disneyland Paris?
There are free mobile phone charging stations at Disneyland Paris.
Find them at the entrance of Café Hyperion.
You can also hire a portable charger at both Disneyland Paris and Walt Disney studios.
Portable charger renting includes a fully-charged power bank with a cable to suit your phone.
Pay by cash or credit card at the rental station.
Enquire at City Hall.
No.10: Disneyland Paris Baby Care Centres
Head to Main Street U.S.A near the Plaza Gardens Restaurant to find the baby care centre in Disneyland Paris.
They have change tables, toilets, and private spaces to breastfeed.
Plus have nappies and baby food available for purchase.
Hot tip: Most restrooms in the park also have changing tables for babies and toddlers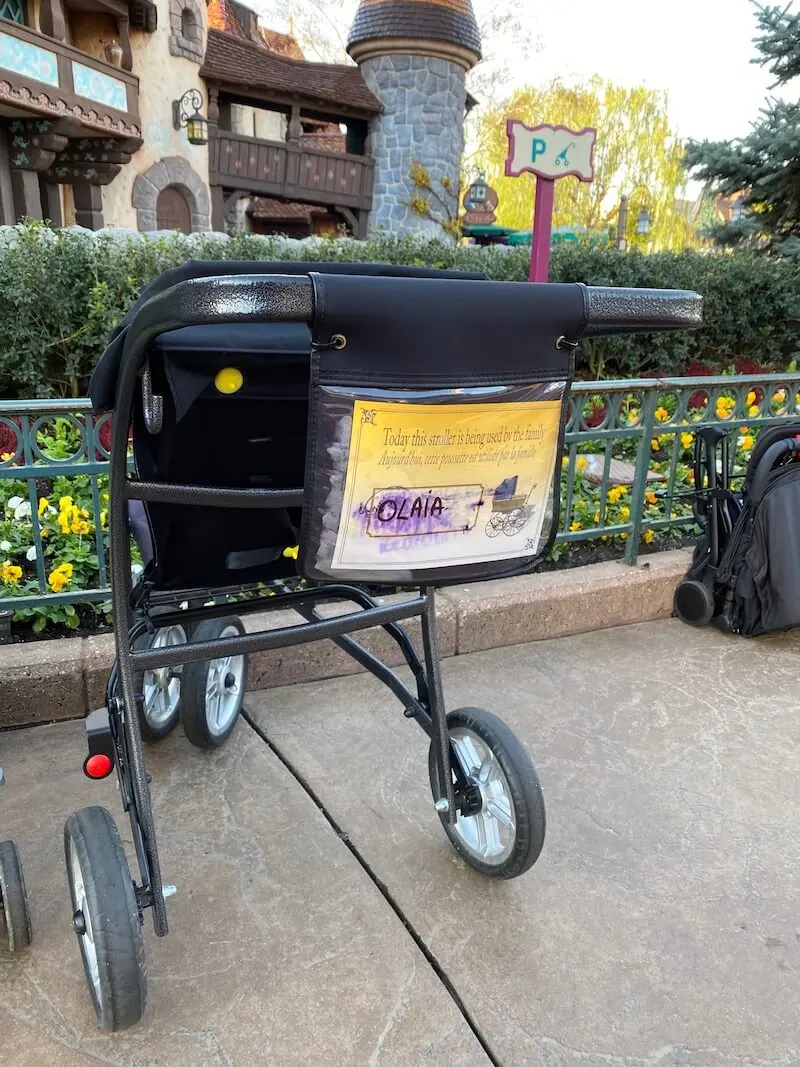 No.11: Disneyland Paris Stroller Rental
Wondering how easy it is to get around Disneyland Paris for toddlers?
Our tip is to organise pushchair hire at Disneyland Paris when you arrive.
It's not a bad idea, even with kids up to 5 or 6 years of age.
They DO get tired from all the walking and this is one way to stop the tantrums.
These Disneyland Paris pushchairs also make great shopping trolleys!
Head to the Stroller, Pushchair and Wheelchair Rental shop, near the entrance to Disneyland Paris, at Town Square Terrace.
The Disneyland Paris buggy hire price is €20 per day with a deposit of €75 necessary too.
Or, BYO umbrella stroller to explore Euro Disney with toddlers.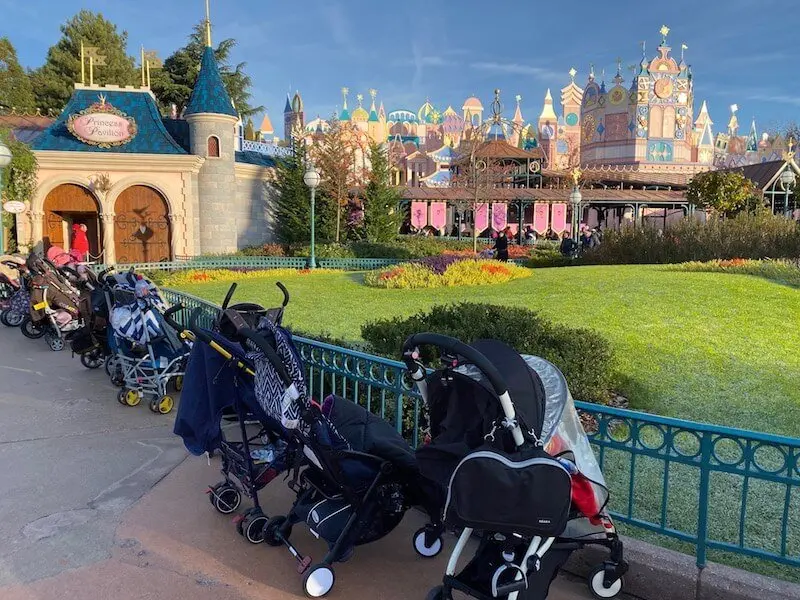 Where to leave the baby stroller at Disneyland Paris?
Look for the stroller parking area near the ride you wish to go on.
Spot the group of prams and strollers and you've got it. There's usually clearly marked areas with signage too.
It's wise to carry all your valuables with you in a small backpack eg phones, chargers, wallets etc, along with any valuable purchases or souvenirs you've bought.
We've NEVER had anything stolen from our pram or stroller, nor has someone stolen our buggy.
But evidently, it happens from time to time, especially to hired strollers by cheeky other guests who didn't want to pay the hire fee.
Hot tip: Add something obvious to your stroller to help you identify it in the event there's similar ones to yours, or in the event a cast member has to move it out of the way.
Some families like to tie a Disney helium balloon to the handle.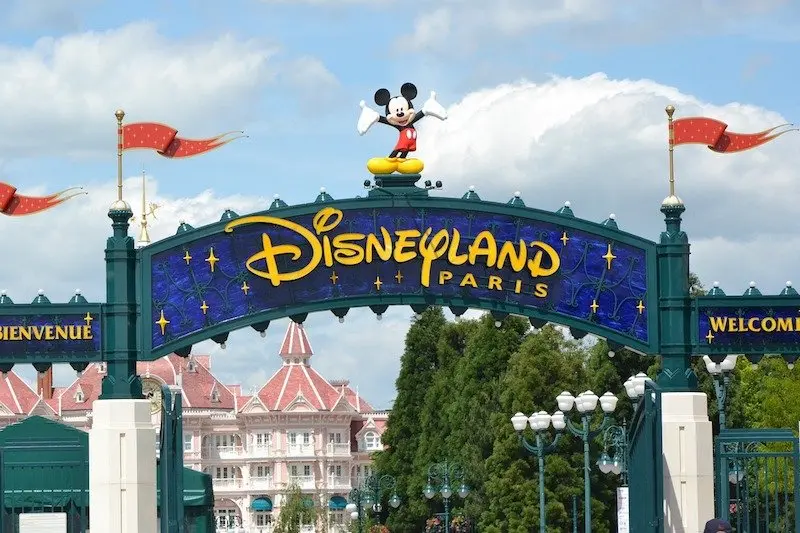 FREQUENTLY ASKED QUESTIONS
Where is Disneyland Paris located in France?
EuroDisney is located in Chessy, a town in France.
Chessy is 32 km east of the centre of Paris, accessible by RER train or car.
Paris Disneyland Weather
The best time to visit Disneyland Paris is from June to October, during Summer and Autumn.
It's never too hot in Paris, with the exception of the odd freak day of extreme heat, but this is when skies are most likely to be clear and sunny.
Does it snow at Disneyland Paris?
If you visit in December or January, you may be lucky enough to see Disneyland Paris with snow coverage.
It's not completely impossible, although there's no guarantee.
Last year, there was a MASSIVE snow dump in late November, totally out of the blue, and the snow coverage at Disney Paris lasted a few days!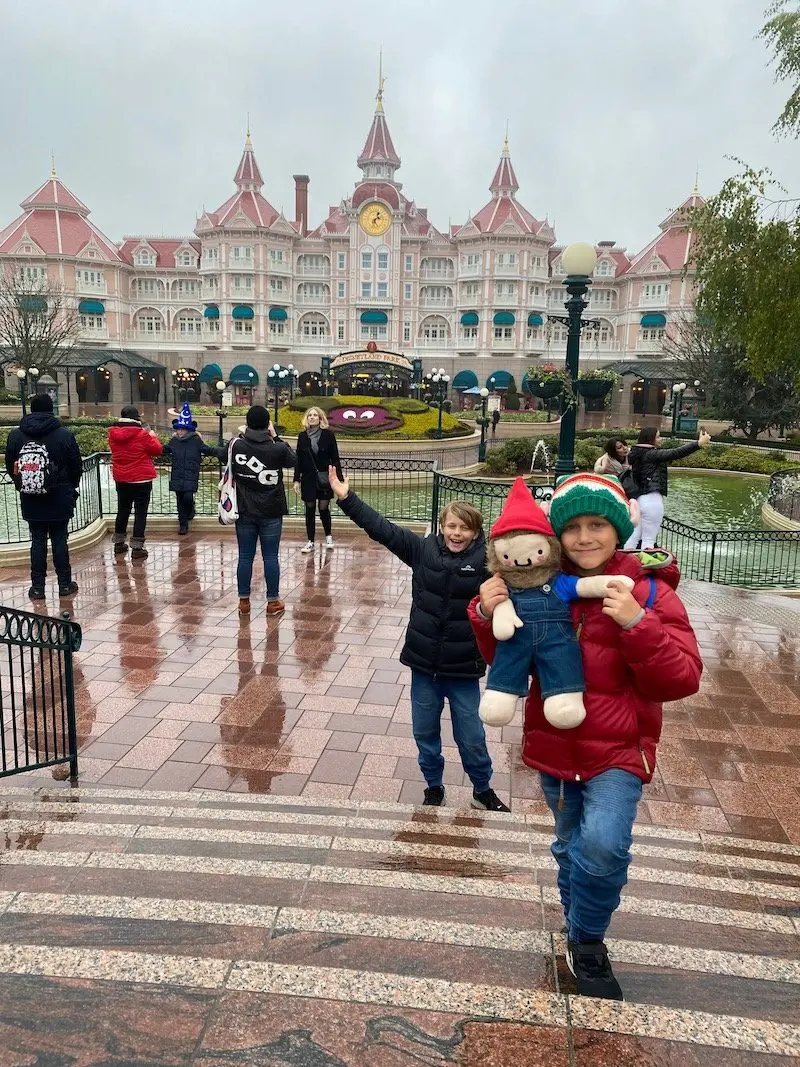 Disneyland Paris rainy day activities?
Have you ever wondered what happens if it rains at Disneyland Paris?
Here's your answer.
Nothing.
It's business as normal.
What if it rains in Disneyland Paris? What should I do?
BYO rain jacket, or an umbrella.
Or pick up a poncho in-store.
Is it worth going to Disneyland in the rain?
YES!
Don't let a few drops deter you.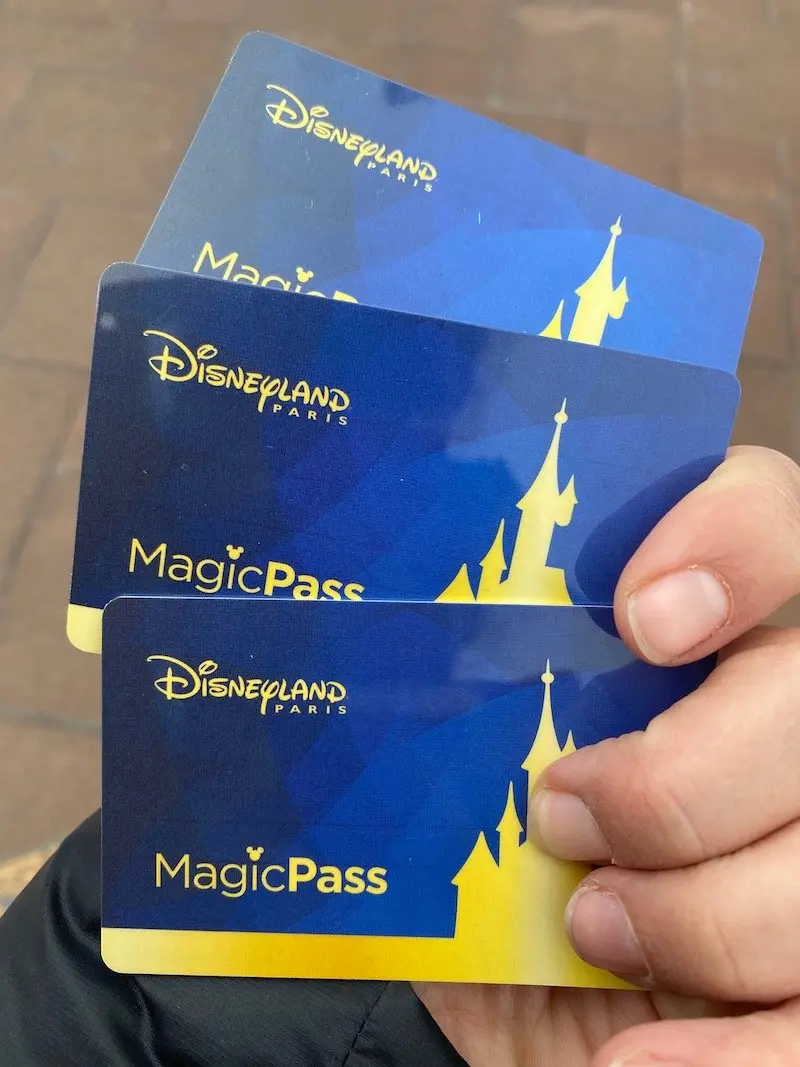 What are Disneyland Paris Magic Hours?
"Disney magic hours" is simply the term for an early entry pass for guests who are staying in a Disney hotel on property.
Also called Extra Magic time, this gives you exclusive entry into the parks before other guests arrive.
The park opening hours change daily, and so do the Disney parks magic hours eg which park is opening early for guests on which day.
Click here to find out which park is offering Disneyland Paris magic hours when you visit.
How many days do you need for Disneyland Paris?
Is 1 day in Disneyland Paris enough?
No.
You need at least two, preferably three or four.
Five is the magic number if you want enough time to see it all, AND shop till you drop.
Is Disneyland Paris worth it for adults?
Of course it is!
You don't need kids with you to enjoy a DLP vacation!
DLP is the place where everyone is invited to embrace their inner child and have a magical time.
Disneyland Paris dress code for guests
Is there a dress code at Disneyland Paris?
Yes, everyone needs to wear proper attire including shoes.
Anyone with costumes, make up or tattoos that would scare kids can be turned away.
Can adults dress up at Disneyland Paris?
No. No-one over the age of 12 is allowed to wear costumes or masks.
Unless it's a special event where dressing up is allowed. Check with the park.
Why are adults banned from dressing up at Disney?
Disneyland Paris is a family friendly attraction, with dressed up characters a huge part of the experience. They want to ensure guests feel safe, knowing these characters have been vetted before entering the parks.
The same can't be said for visitors who dress up, and who may unofficially look the part so that guests mistake them for Disney cast members.
Disneyland Paris dress up for kids?
Children under 12 can wear dress up costumes to Disneyland Paris, so long as any masks don't cover their eyes, or a gown drag on the grand.
But do leave the wands, lightsabers, swords etc at home.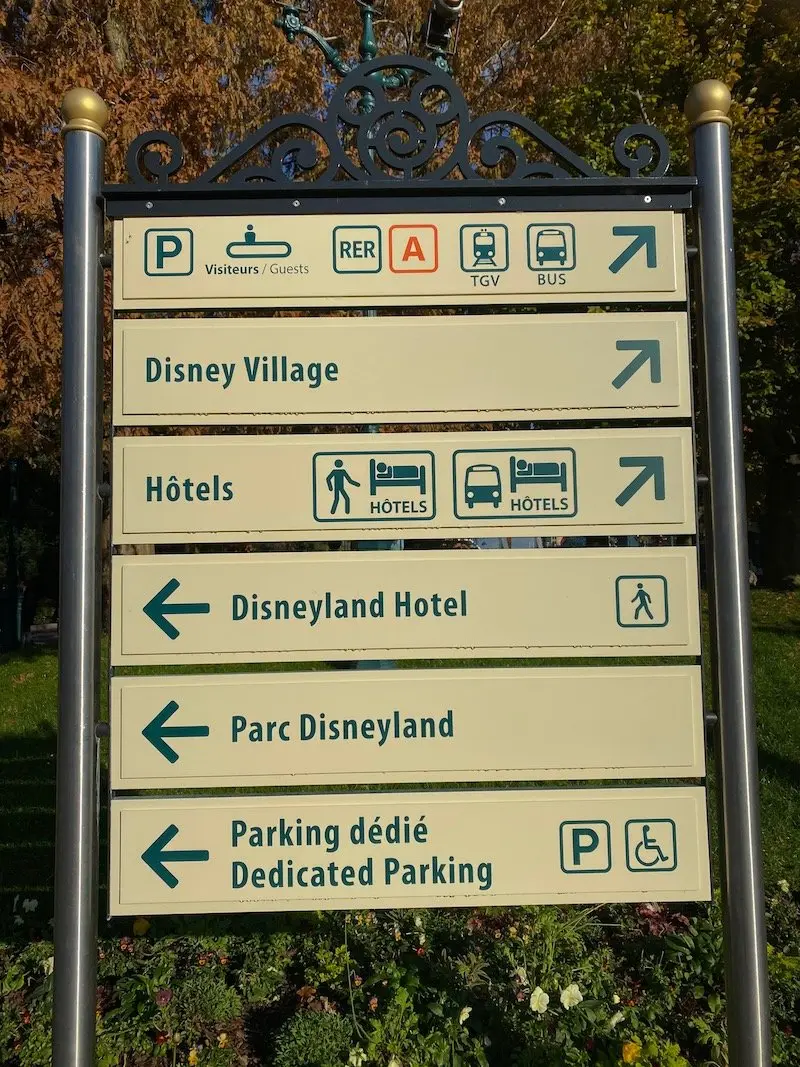 Should I visit Paris Disneyland OR Walt Disney Studios Paris?
If you only have time for one Disney park, go to Disneyland.
But ideally, if you are making the effort to come here, go to both.
There's rides at Walt Disney Park Studios you should not miss – including:
Crush's Coaster
the adorable Ratatoille adventure, and
the unmissable Cars Quatre roues Rallye.
Disneyland Paris differences
Disneyland Paris vs Disneyland California
Disneyland California is bigger.
And the original.
But Paris has its' own charms, and if you are on a mission to visit ALL the Disneyland parks around the world, as we are, you can't leave it out.
The weather is better in LA, for the most part, BUT it sometimes snows at DLP and you can't beat that.
Plus, Paris is the only Disneyland where they speak the beautiful French language, and where you can find rides with French accents!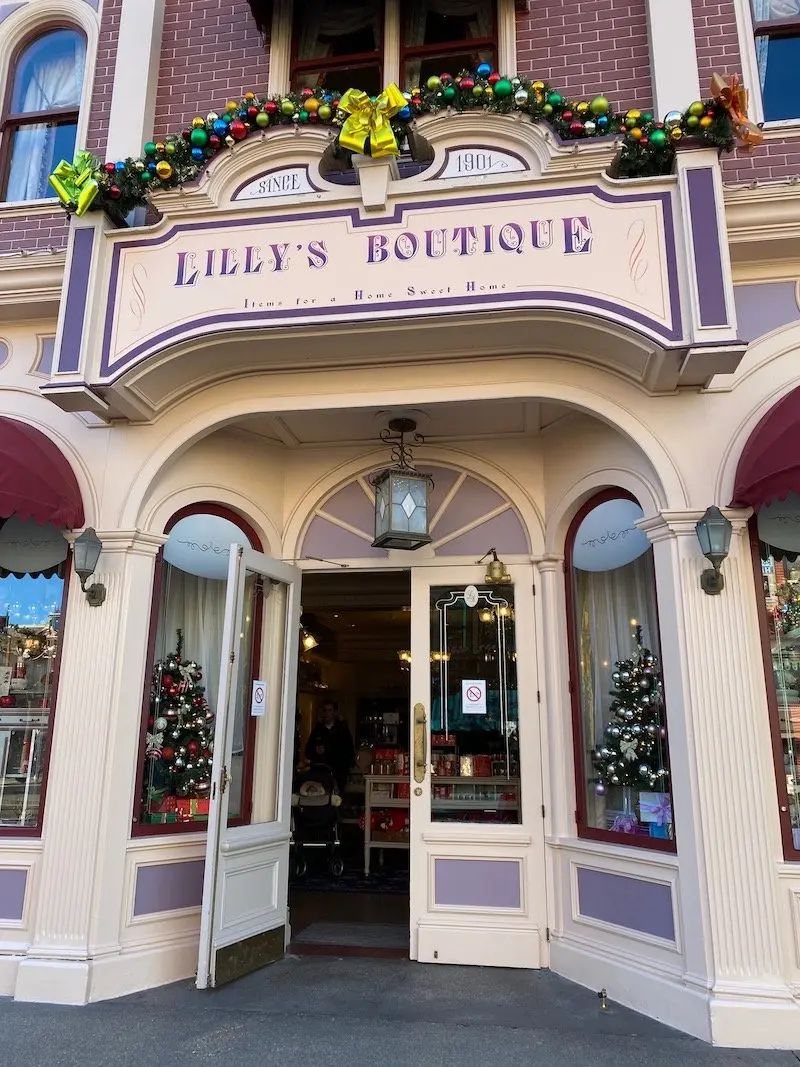 Are there guided tours of the Disney Parks?
Yes, you can book a tour to learn about the architecture of Disneyland Park or Walt Disney Studios Park.
Contact the booking centre on 08448 008 898 to before in advance, or head to City Hall in Disneyland Park when you get there to book.
VIP Tour Disneyland Paris?
If you love nothing more than a little VIP experience, book a VIP Tour of Disneyland Paris.
Customise your itinerary with your personalised guide, plus
their help to book reservations for restaurants and shows you want to see (where available)
fastpass access to the most popular rides at Disneyland Paris, and
exclusive spots to sit and watch the Disneyland Paris parade and Disney Illumination light show.
How much is a VIP tour at Disneyland Paris?
Not cheap.
The basic VIP tour runs for 5 hours at a minimum, which costs 900 euros for a family of four.
But your VIP guide can lead you straight into the best rides through a special entrance, and share secret stories of Disneyland Paris that you won't hear elsewhere.
For that alone, it's worth the price.
Email [email protected] to enquire further.
Can you take food into Disney Paris?
Wondering if you can you bring your own food into Disneyland Paris?
Yes, you can.
But you need to be able to carry it in your regular bag or backpack.
Coolers are not allowed.
But seriously, unless you are on a super strict budget, we recommend bringing extra cash instead so you can eat your way through the parks!
Calories don't count here.
Is there free drinking water at Disneyland Paris?
Yes, take your own bottle and refill it at the stations.
You can also ask for a glass of water at all quick service restaurants, as well as in table service restaurants.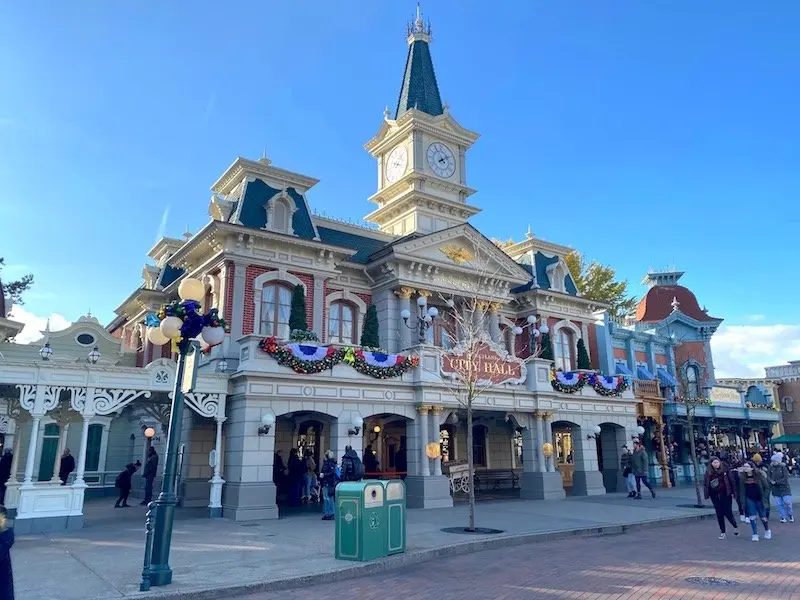 Can you smoke at Disneyland Paris?
Yes and No.
Both Disney Parks at Disneyland Resort Paris are non-smoking environments.
But you can go to a designated smoking area for a quick ciggie if you are desperate.
That said, it IS Paris, and 'rules' may not apply.
It's the only time we've ever seen people smoking inside Disneyland without getting a warning or any bother from other guests or cast members.
So while there's a rule that people can only smoke in designated areas, it doesn't seem to be enforced that strongly.
Disneyland Paris alcohol policy
Supposedly, this is the first Disney park to sell alcohol with table service meals inside the park. eg you can buy a beer or a glass of wine with your dinner, as is the fashion in Paris.
But the Disney rules state:
"The only alcoholic beverages allowed are those sold in the hotel bars and restaurants and consumed on the premises"
More investigation needed.
Best Disneyland Paris bars?
Visit Billy Bob's Country Western Saloon at Disney Village if you want a cocktail or a cold beer.
You can also try:
Café Fantasia at the Disneyland Hotel Paris
Redwood Bar & Lounge at Disney's Sequoia Lodge
Red Garter Saloon at Disney's Hotel Cheyenne
Give the bar at Hotel Santa Fe a miss. It's daggy and revolting.
Disneyland Paris security
When you exit the train station, and walk towards Disneyland Paris, you first go through the security check gate for a bag check.
Security personnel are very visible at this perimeter fence, but not so glaringly obvious inside, although security is present there too.
Disneyland Paris consults regularly with the French police to ensure the safety of their guests at all times.
Not once have we ever felt unsafe at any Disney park, and it was no different in Paris.
In the Disney bubble it's easy for guests to forget the possibility of threats, and that's exactly how it should be!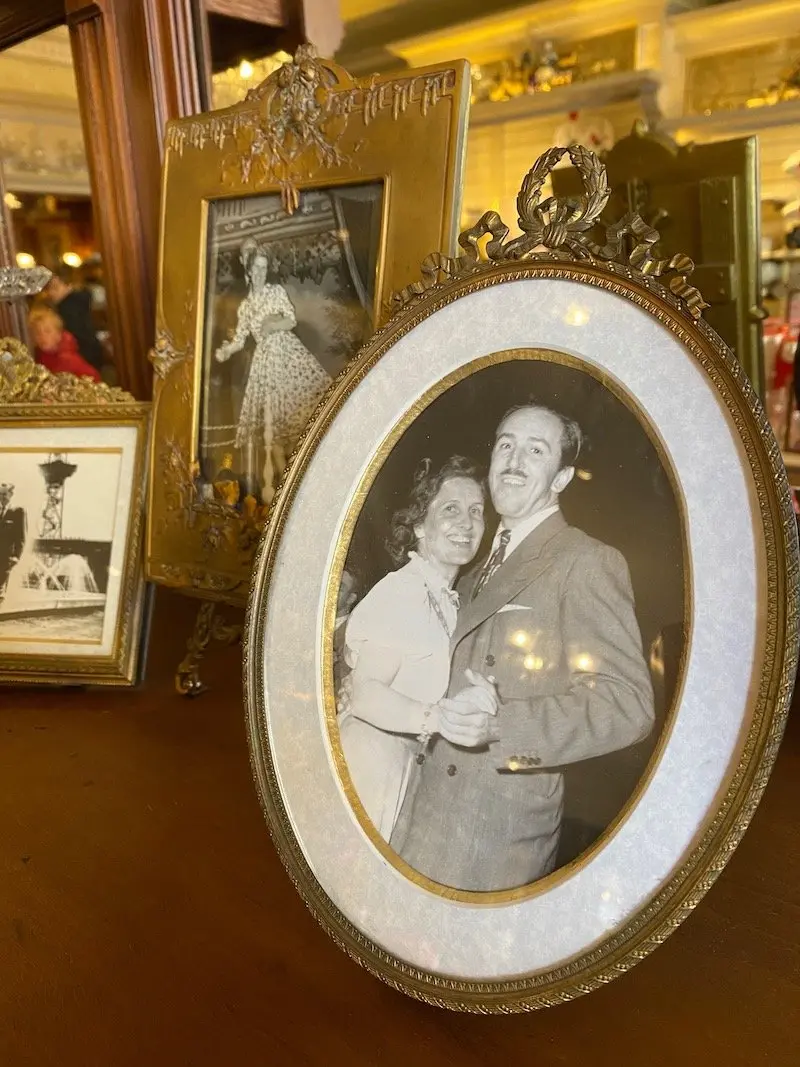 DISNEYLAND PARIS FACTS
Disneyland in Paris facts
How big is Disneyland Paris?
Disneyland Park itself is 140 acres.
That's about 105 football fields worth.
What is the area of Disneyland Paris?
The entire EuroDisney resort covers 4,800 acres.
That's 1,942 hectares.
Disneyland Paris capacity?
28,000 people, including cast members and staff.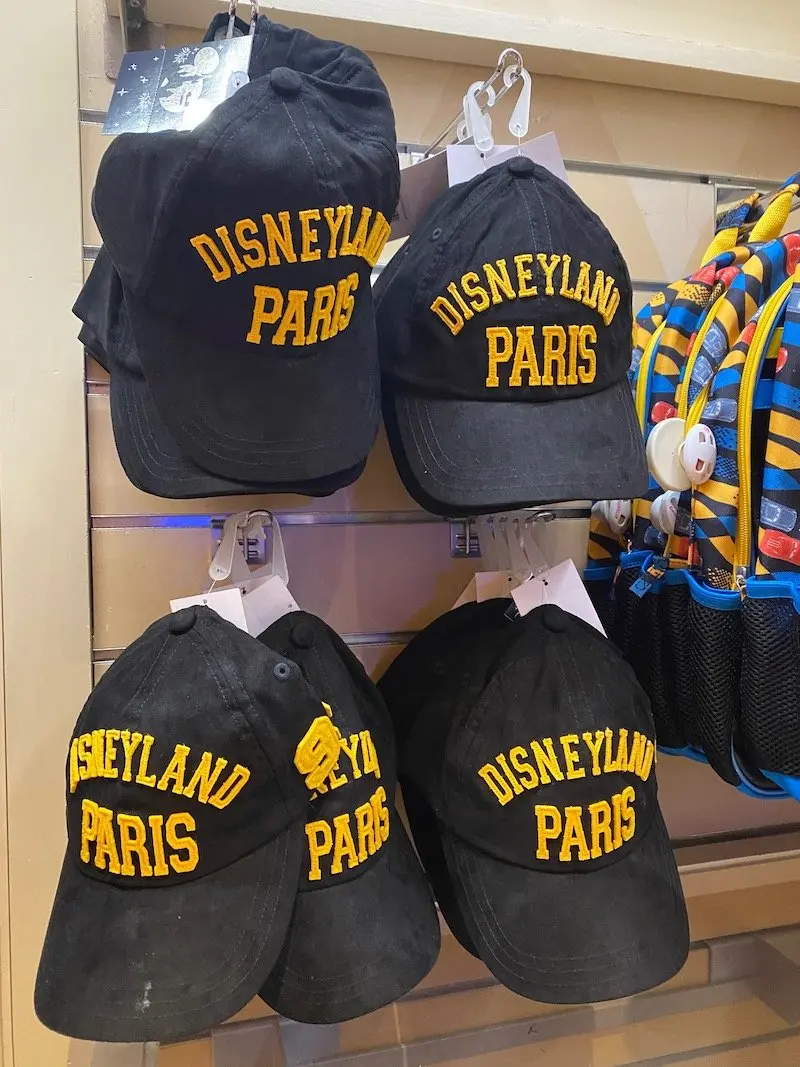 THE INSIDE SCOOP: Paris Disneyland for Kids
Disneyland Paris Address: The official address is Boulevard de Parc, 77700 Coupvray, France
Disneyland Paris Opening Times
What are the opening hours of the Disney Parks?
According to the website, Disneyland Paris is open every day of the year.
Opening times do vary according to season, so shorter hours in winter for example.
Disneyland Paris Parks may stay open late for special seasonal events such as Christmas or Halloween.
The best way to enjoy the longest time possible at Disneyland Paris is to stay in a Disney Hotel and take up the offer of extra magic hours early entry into the Disney Parks.
Check the Disneyland Paris park calendar for current info.
What is the best month to visit Disneyland Paris for crowds?
January is good.
March is not bad either.
Surprisingly, the lead up to Christmas is a fine time to go too.
Locals are busy with Christmas preparations, but avoid weekends during this time.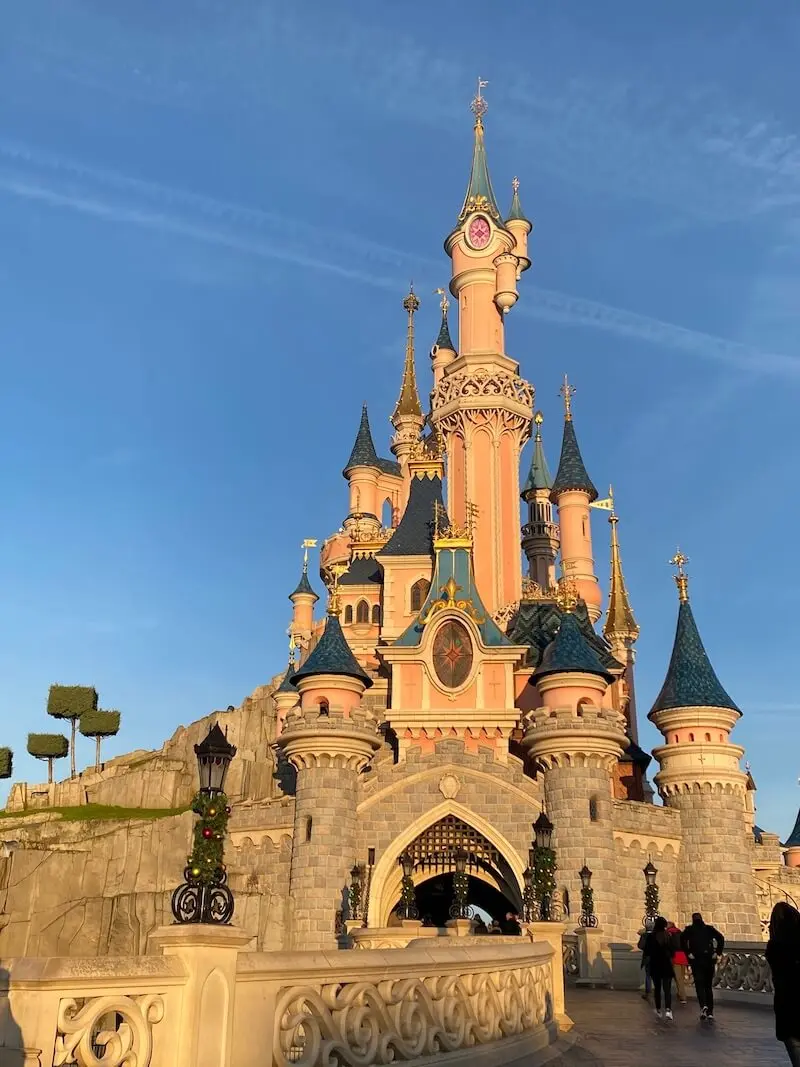 DISNEYLAND PARIS PRICES
Book Disneyland Paris Tickets
There are four types of Disneyland Paris park tickets:
1 day dated ticket
1 day flex ticket
Multi day flex ticket
Dated 1 day ticket with shuttle
How much is Disneyland Paris?
Disney Paris tickets start from €54 for adults and €50 for 1 day dated tickets in the low season.
Mid season tickets cost €79 for adults and €73 for 1 day dated tickets
High season tickets cost €89 for adults and €82 for 1 day dated tickets
The cheapest entry to Disneyland Paris on a 1 day flex ticket costs €89 for adults and €82 for kids.
This ticket gives access to one of the Disney Parks, but only if you have made a reservation via the booking system in advance for your chosen day.
Two day tickets (for entry to both parks) start from €89.50 per day for adults and €82.50 per day for kids.
Entry gets cheaper the more days you buy.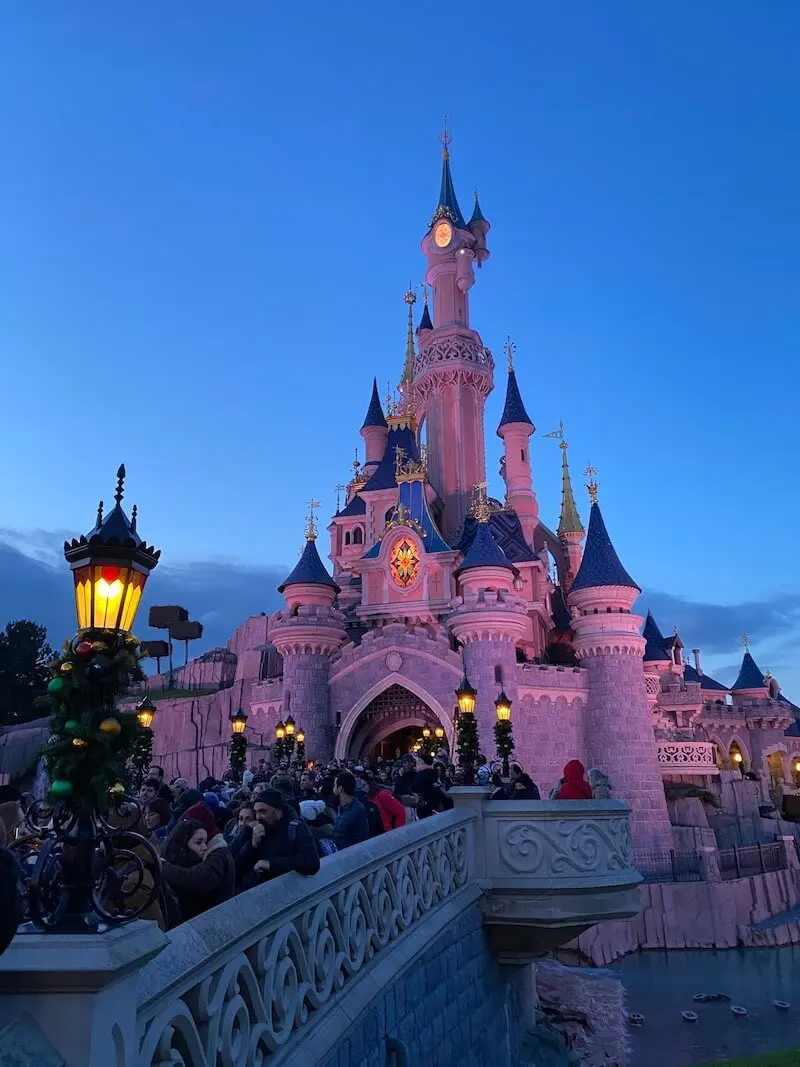 Best Disneyland Paris Deals
Looking for cheap Disneyland Paris tickets?
Check out Get your Guide for the best value Disneyland Paris tickets.
Compare prices here:
Disneyland Paris multi day tickets are a winner, saving big bucks for the family budget.
Disneyland Paris Kids Go Free Package deal
Come back soon for our updated guide.
Disneyland Paris Packages
The best way to book EuroDisney is on a package, complete with hotel stay.
No.1 of our Disneyland Paris booking tips is to book hotel stays direct with Disneyland Paris parks.
The reason for this is that it offers the best protection with regard to getting a refund if for some reason you can't travel.
Many of the other package deal operators no longer offer refunds for health reasons.
BEST DISNEYLAND PARIS TOUR OPERATORS
Trips to Disneyland Paris are easy with a tour.
Day Trip to Disneyland Paris
Heading to Disneyland Paris for the day from Paris?
Catch the Disneyland Paris Express shuttle from the center of Paris – booking includes ticket entry to park.
Disneyland Paris by coach
Join a Disneyland Paris Tour from London.
Magic Breaks offer coach holidays to Disneyland Paris and are a reputable company with a long history, although please check their current refund policy before purchase.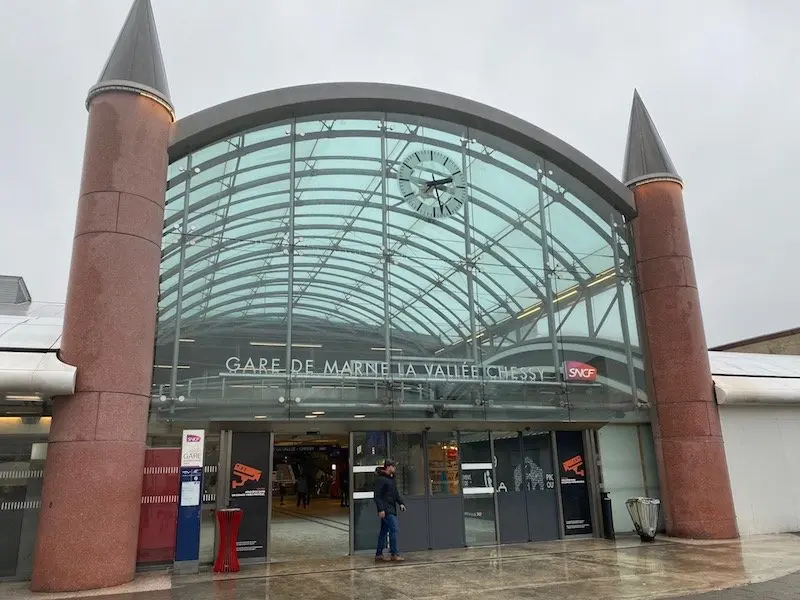 HOW TO GET TO DISNEYLAND PARIS WITH KIDS
Getting to Disneyland Paris from Paris
The Disneyland Paris location is just 32 km from Paris.
How to travel to Paris Disneyland from Paris
Catch the RER train.
Line A terminates at the Disneyland Paris station, Marne-la-Vallee Chessy station.
It's a couple of minutes walk to the security check and easy, if you follow the signs.
How to get to Disneyland from Disneyland Paris airport
Catch a shuttle bus.
It's the no-drama way to get there.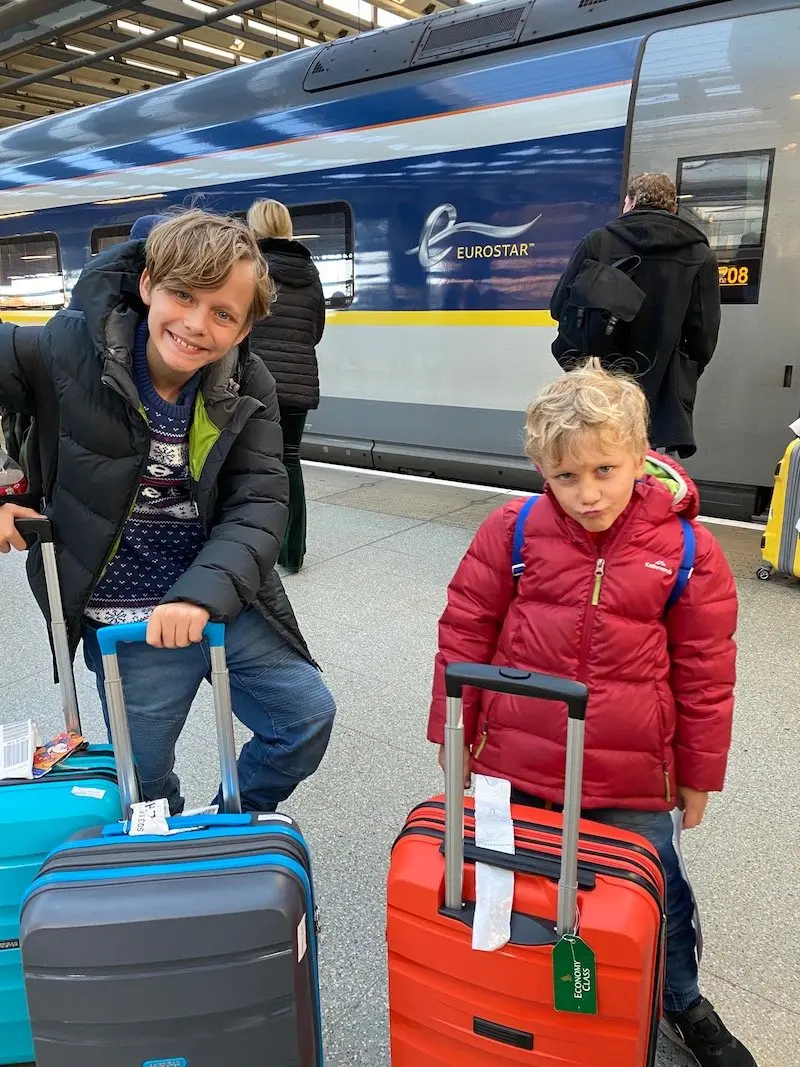 Catching the Eurostar to Paris Disneyland
This is a popular way to get to Disneyland Paris.
You can either:
catch the Eurostar to Disneyland Paris direct from London St Pancras International in 2 hours and 49 minutes
catch the Eurostar to Paris, and transfer to Disneyland Paris by RER independently
Direct trains only run during peak periods like school holidays, and bank holiday weekends.
Can you take food on the Eurostar? Yes, you can. Including drinks.
Read our Eurostar to Disneyland Paris reviews here. (update coming soon)
Getting to Paris Disneyland by Car
Click here for details
Disneyland Paris parking
Click here for our guide to car parking at Disneyland Paris.
It includes current Disneyland Paris car parking fees.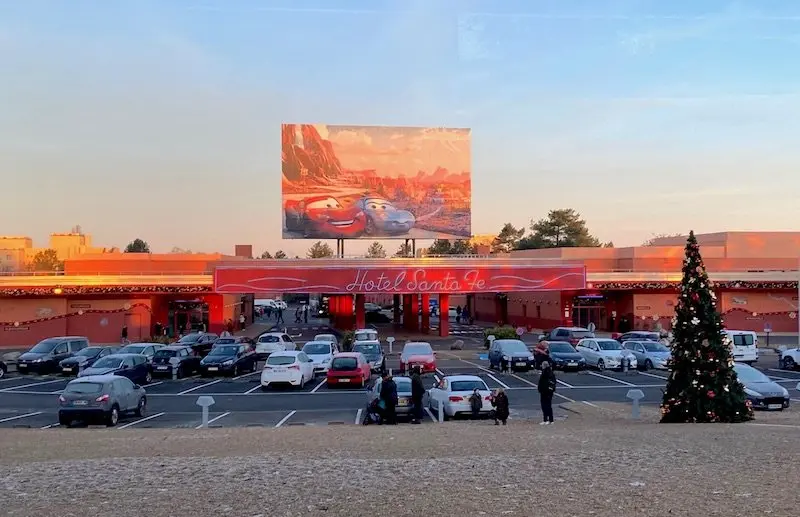 WHERE TO STAY AT DISNEYLAND PARIS
Best Disneyland Paris Hotels with Kids
Looking for the best Disneyland Paris Hotel for toddlers & kids?
Santa Fe Hotel, because it's Disney CARS themed.
They'll love it.
Or, if you have your own car, the Villages Nature Paris is THE pick of the bunch. But not without your own transport or you'll be stranded.
Disneyland Paris camping
Guide to camping at Disneyland Paris coming soon!
Disneyland Paris Map
Toadstool Rating: Disneyland Paris reviews

Looking for more fun things to do at Euro Disney with kids?
Click on the blue links below for more Disneyland Paris blog tips
The Best Walt Disney Studios Paris Rides & Attractions for kids

The Ultimate Guide to DISNEY VILLAGE PARIS with Kids