INSIDE: Everything you need to know about THE BEST things to do in Disneyland for young and old.
Are you heading to Disneyland?
Disneyland is the home of magical experiences for kids in California, and there's LOTS of reasons why this place is on every kid's travel wish list.
We LOVE Disneyland and are on a mission to visit ALL the Disney parks around the world, as well as Disney Aulani resort and spa in Hawaii.
But the best bit?
We love to share the tips we discover with you.
Here's our list of the best Disneyland travel tips – a round up of ALL the best things to do in Disneyland with family.
(More coming soon!)
Disclosure: This article contains affiliate links. If you make a purchase after clicking on one of these links, we may receive a small commission at NO extra cost to you. Main image: Phil South via Flickr CC BY-2.0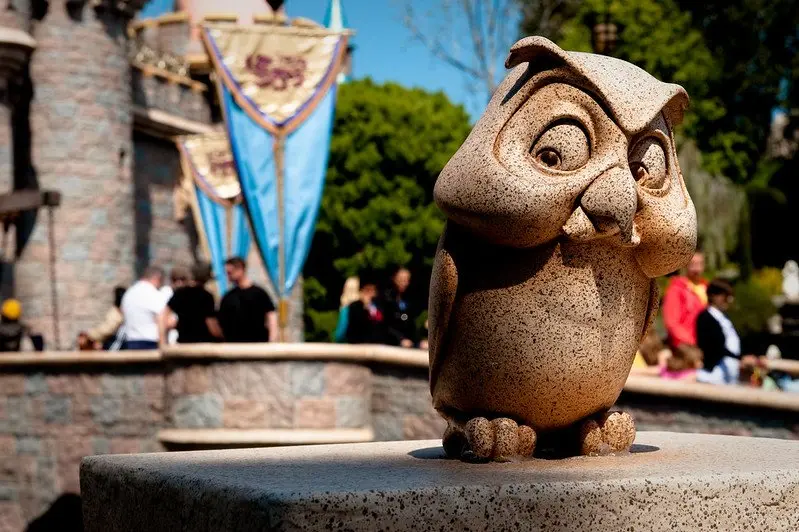 Image credit: Josh Hallett via Flickr CC BY-SA 2.0
21 BEST THINGS TO DO IN DISNEYLAND!
Correct at time of publication on Roam the Gnome. Please check with venue for updates. We apologise in advance if there have been any changes we are unaware of. All prices in US dollars, unless otherwise stated
Hot tip: Best Disneyland Travel Tips for your First time to Disneyland
If this is your first time, take note of these three bonus tips before we begin.
#1: First Time at Disneyland Shirt
First up, we recommend organising a 'first time at Disneyland shirt'.
There's no shame in wearing a 'My First Time at Disney shirt".
In fact, both cast members AND fellow guests will be thrilled to welcome you into the Disney Fan Club!
Check out this Etsy shop & find the perfect Disneyland first timer shirt.
#2: Join Disneyland Facebook Groups
Second, join all the Disneyland Facebook groups you can find, and go down the rabbit hole!
It's the perfect place to ask the Disney fanatics about things such as:
First time at Disneyland pin trading
At what age should you take kids to Disneyland?
In what order should one plan rides in Disneyland and DCA
How do you get into Club 33 at Disneyland?
How can I get a wheelchair at Disneyland
What was your weirdest experience at Disneyland
First time at Disneyland perks (& what benefit do you get from wearing the first visit badge into Disneyland)
Side note: Be sure to visit City Hall to receive your "First Time to Disneyland" button.
#3: Disneyland Map
Third, find a friend in Los Angeles who can send you a couple of hard copies of the Disneyland map.
You can download this online, but a paper copy is much more helpful when it comes to planning your best Disney route!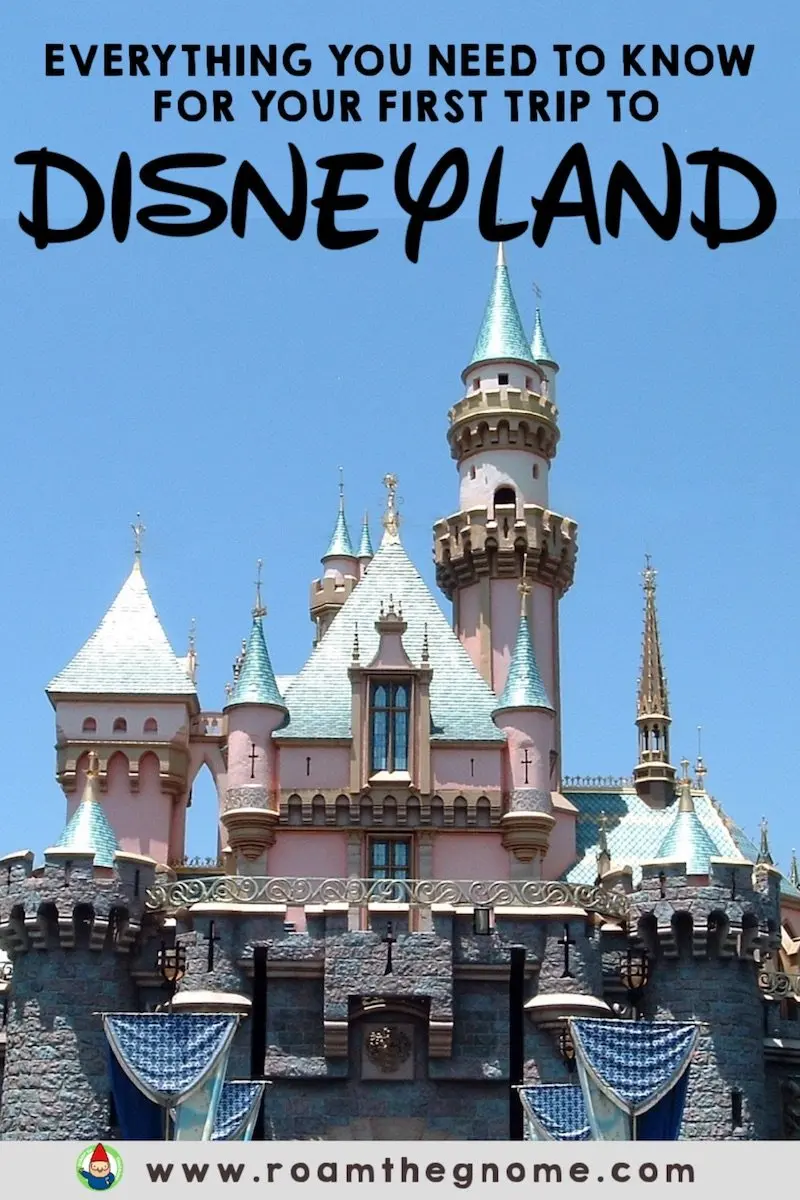 21 More Tips for Disneyland First Timers
Here's 21 tips for your first time at Disneyland, some of which you won't find elsewhere.
Happy reading!
PS: Check back soon for our 2 day Disneyland itinerary.
It's a great help for first time visitors who don't want to miss a thing.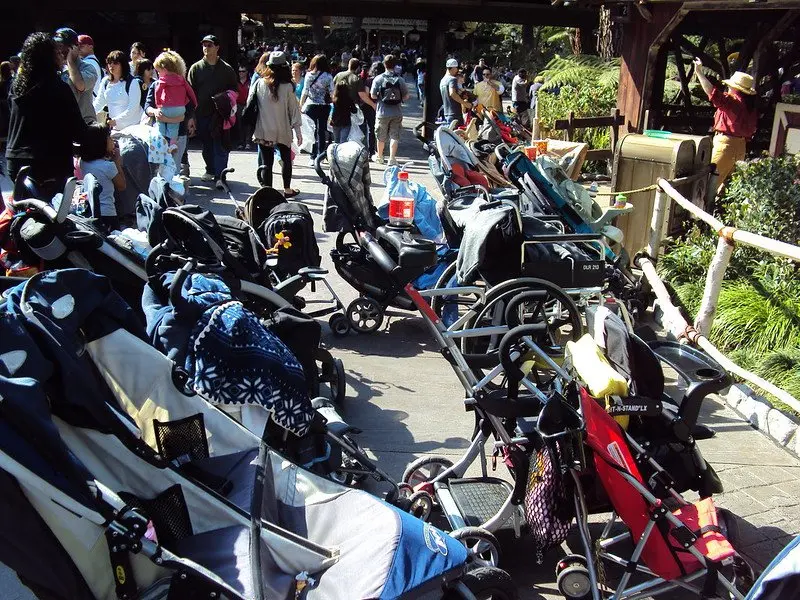 Image credit: Katie King via Flickr CC BY-ND 2.0
ALL THE THINGS TO KNOW BEFORE GOING TO DISNEYLAND
No.1: Best Stroller for Disneyland?
First up, take a pram or stroller to Disneyland if you have kids under 7.
You, and they, will appreciate it.
(Read our review of the Disney travel stroller we love)
It's not only good for carrying the kids – it can carry all your bags, jackets, sweaters, hats, gifts and all the best souvenirs from Disneyland that you simply can't resist too.
Plus, you can use the stroller as a private place for them to sit and eat quietly (while being strapped in!), or let them take a nap in the shade of a light cloth as you wander to the next stop.
Sensitive kids can sit in it to remove themselves from the crowds for a bit.
Hot tip: Buy a Disney balloon at the start of the day. Attach it to your stroller and you'll have an easy way to identify your stroller among the hundreds of others.
Add a drink cup holder, and a stroller organiser to keep all your bits and pieces handy.
Be sure to take a rain cover for the stroller just in case of wet weather.
BUY NOW ON AMAZON: The Best Lightweight Convenience Stroller for Disneyland by Summer Infant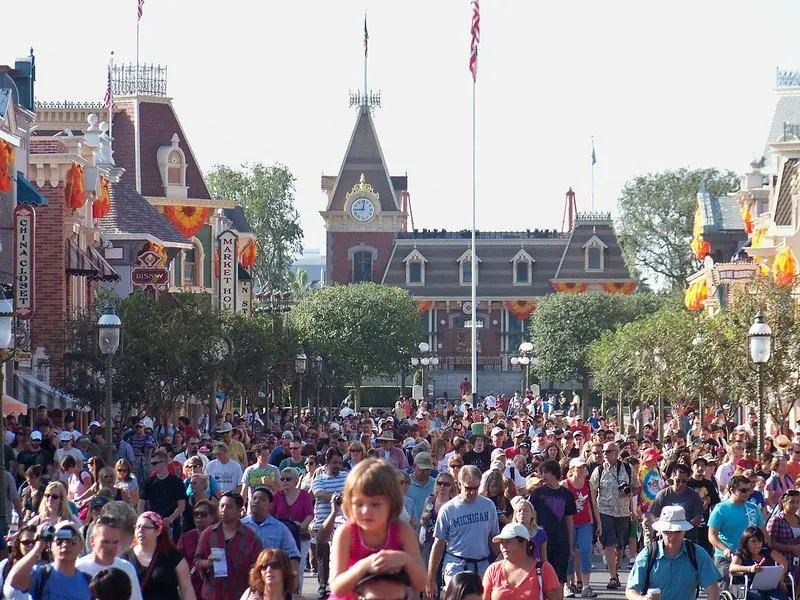 Image credit: Loren Javier via Flickr CC BY-ND 2.0
No.2 Take an Anti-Lost Wrist Leash
Disneyland is a BIG place, with HUGE crowds at times, and losing sight of a toddler there is simply hellish.
Keep your toddler safe by attaching a wrist strap between you and them.
It's especially helpful during parades, and at night.
If you have a runner, you might need an extra level of security!
This Mickey Mouse harness is the perfect solution to stop toddlers running away at Disneyland.
Thank me later!
---
RELATED: The Best Toddler Wrist Strap Ideas to Stop Kids Getting Lost!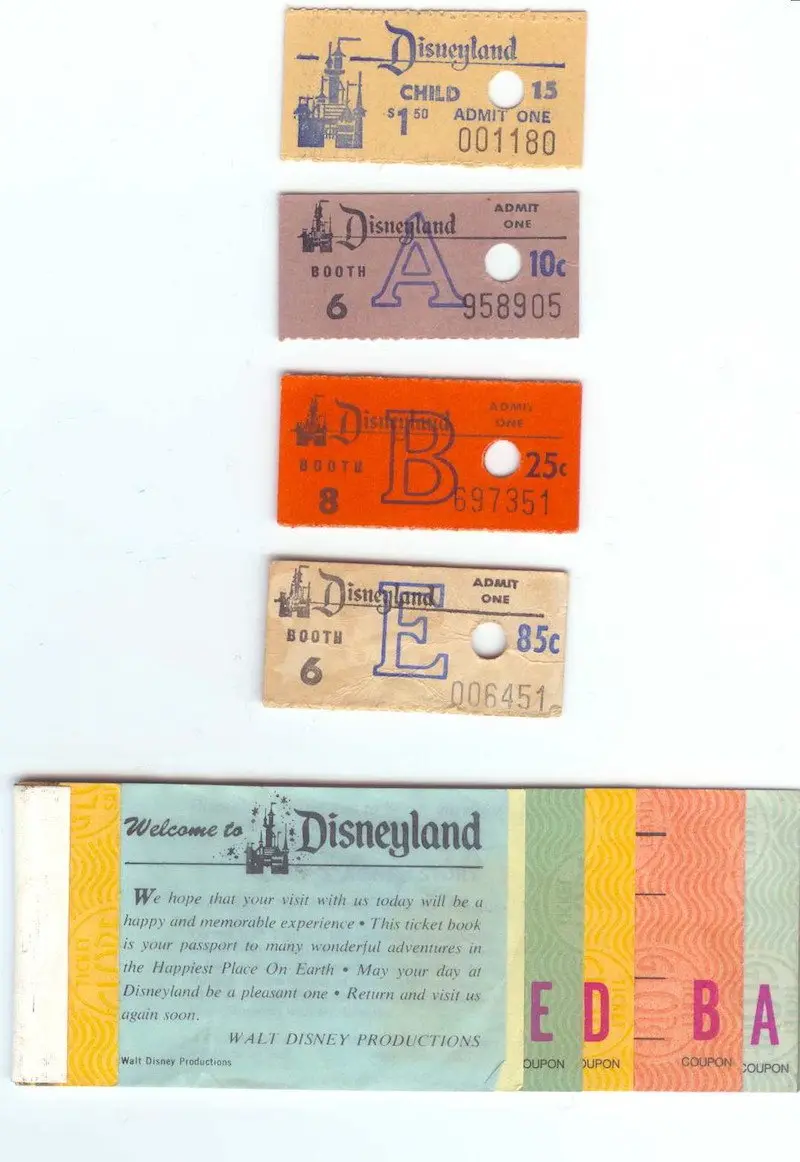 Image credit: Cory Doctorow via Flickr CC BY-SA 2.0
No. 3: Disneyland Discount Tickets
The best way to get cheap Disneyland tickets is to visit Undercover Tourist, the only reputable site we'd use to buy discount Disneyland tickets.
PS: How cool are the retro Disneyland tickets pictured above!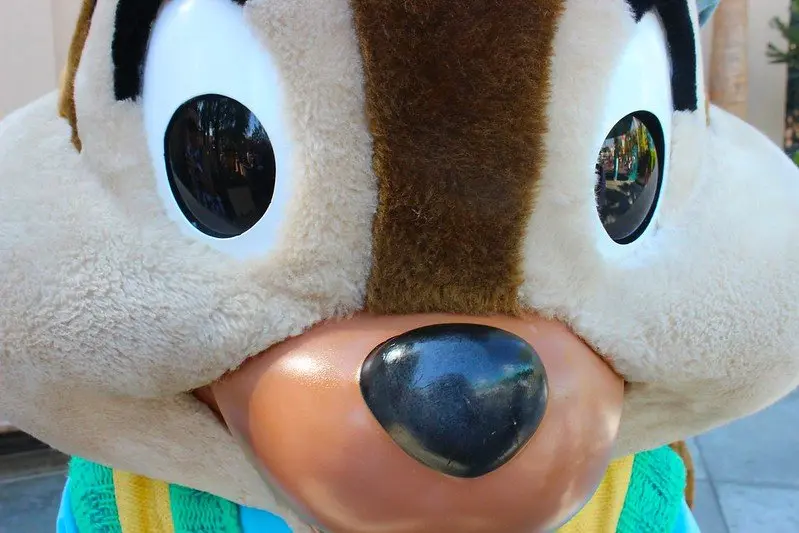 Image credit: Bailey via Flickr CC BY-2.0
No.4: Disneyland Parking Tips
Our hot tip: Reserve parking at a nearby hotel.
Book and pay online if you can.
It's MUCH cheaper to do this than park in the Disneyland car park.
Try:
Four Points by Sheraton Anaheim
Quality Inn and Suites
Fairfield Inn
It's a 10 minute walk from these hotels to the park.
You could also take the ART shuttle (Anaheim Resort Transportation) from your hotel to Disneyland. ART fares are cheap, and cheaper the more days you buy up front.
Buy them from your hotel, or online or download the ART app.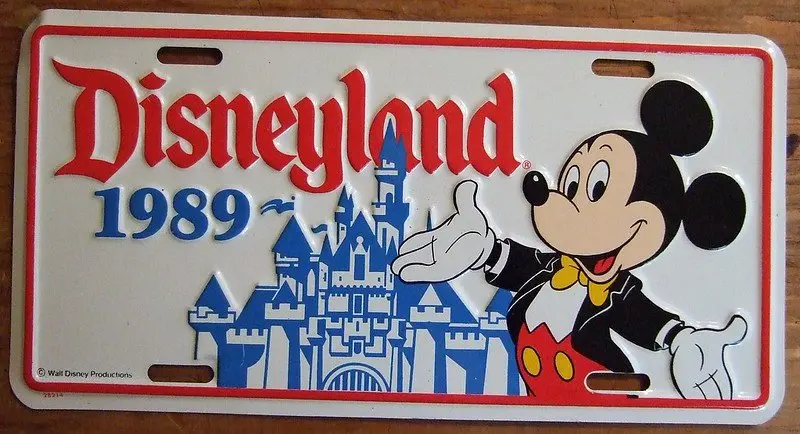 Image credit: Jerry "Woody" via Flickr CC BY-SA 2.0
No. 5: Best Disneyland Souvenirs 2020
If you haven't got a favorite Disney collectible as yet, it's time to find one.
Wondering what to buy at Disneyland?
Disneyland souvenir cups are a good start.
You can't go wrong adding to your collection of Disney pins with limited edition Disneyland pins or Disneyland Mickey ears either.
Buy Disneyland pins at Disneyland at:
Trolley Treats
Kingswell Camera Shop, and
Laod Bhang's Pin Cart.

Image credit: Loren Javier via Flickr CC BY-ND 2.0
Disneyland Stores on Main Street
Plan to spend at least an hour or more visiting all the Disneyland Main Street Shops including:
Emporium for Mickey ears, Disneyland pins, and Disney Vinylmation (Vinyl Disney toys including Pop Vinyl Bobble Head Figurines)
20th Century Music Company to pick up soundtracks to your favorite Disney films and gorgeous Disney memorabilia!
Crystal Arts for sparkly tiaras for your mini princess, personalized engraved glassware collectibles, and gorgeous collectible figurines to add to your precious Disney ornament shelf
Candy Palace and Candy Kitchen for ALL the Disney candy treats!
The Mad Hatter to order personalized Mickey ears, embroidered on the spot (see below for details)
Silhouette Studio for your own family portrait, silhouette style
How much are souvenirs at Disneyland?
Disneyland gift shop prices are NOT CHEAP, so our suggestion is to buy the souvenirs that are exclusive to the Disneyland gift shop you happen to be in (ask the cast members for details)
Then, buy the other more generic gifts such as Mickey Mouse plush toys, & Disney stationery that you really love and want at Walmart nearby.
There's so many ideas for Disneyland California souvenirs and delightful Disneyland gifts for friends and family listed in this list too.
Get a head start by checking it out.
Build your own Lightsaber at Disneyland
Hot tip: Did you know you can now make a Handbuilt Lightsaber at Savi's workshops in Star Wars: Galaxy's Edge?
Now that's a cool Disneyland souvenir.
(Make a reservation. Don't delay)
READ MORE: The Ultimate Guide to the BEST Creative Disney Workshops you can join in!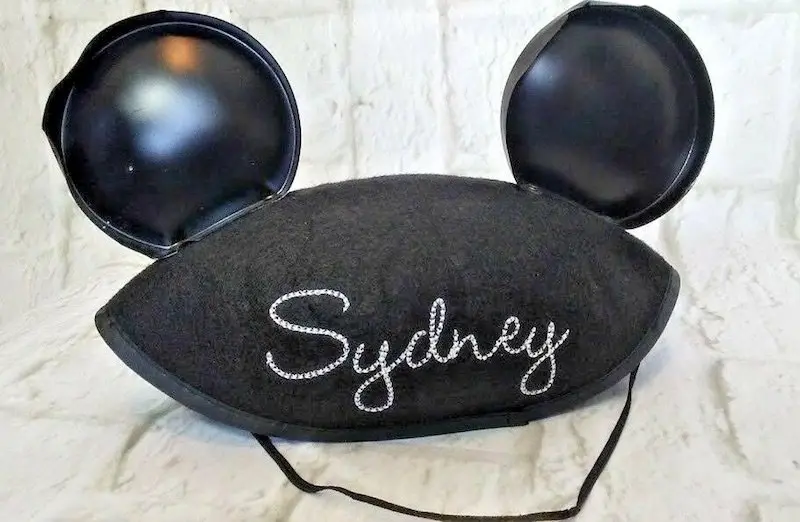 You can buy this pair of vintage embroidered Mickey ears from Ebay
No.6: Personalized Disneyland Ears Hat
When in Disneyland, whether it's your first trip or 100th, you must wear the obligatory Disney ears hat or headband.
Go one step further with a pair of personalized Disney ears.
Head to Mad Hatter on Main street USA, or Mad Hatter in Fantasyland, or Elias & Co on Buena Vista street in California Adventure Park.
These Disney stores will embroider your name on your Disney ears hat while you wait.
A set of embroidered Mickey Ears is the PERFECT keepsake of your trip.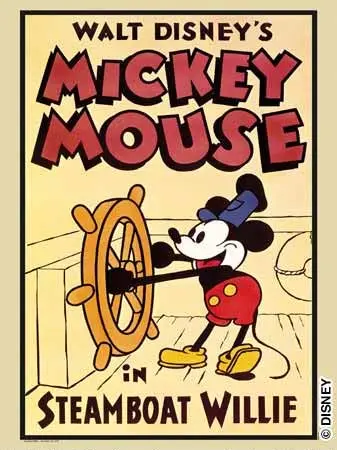 Image credit: S Woodside via Flickr CC BY-SA 2.0
No.7: Ride all of the Original 1955 Disneyland Rides
Fun Disneyland Strategy
Put these Disneyland rides on your to-do list.
These are the ORIGINAL 14 Disneyland rides and Disneyland attractions that were in place on the day Disneyland opened in 1955.
Nothing like a little nostalgia to make your visit even sweeter.
Main Street Disneyland Rides
Disneyland Railroad
Main Street Vehicles
Main Street Cinema
PLUS! See Steamboat Willie Cartoon at Main Street Cinema
First time visitors should take the opportunity to watch Steamboat Willie, the short film that made Mickey Mouse a star, in the Main Street Cinema.
It was THIS short cartoon, made in 1928, and voiced by Walt himself, that also introduced the world to synchronized sound.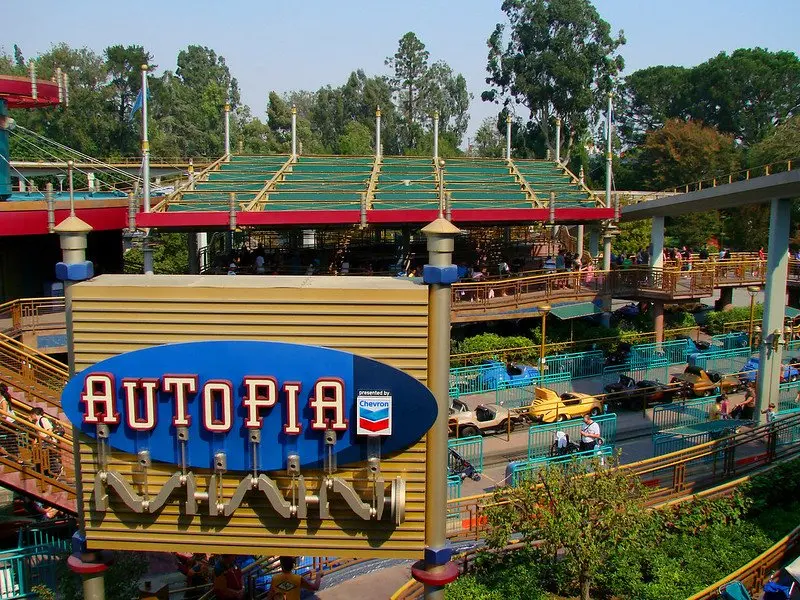 Image credit: Craig Howell via Flickr CC BY-2.0
Tomorrowland Rides at Disneyland
This is the original cars ride, where kids could play at driving, just like their mom and dad.
Image credit: Jeff Christiansen via Flickr CC BY-SA 2.0
Fantasyland Rides at Disneyland
The majority of original Disneyland Fantasyland rides for kids are still in place today!
Casey Jr. Circus Train
Dumbo the Flying Elephant
King Arthur Carousel
Mad Tea Party (spinning cups ride)
Mr Toad's Wild Ride – this two-person car ride was an opening day attraction, based on the Wind in the Willows scenes from the Disney film "The Adventures of Ichabod and Mr. Toad"
Peter Pan's Flight
Snow White's Scary Adventures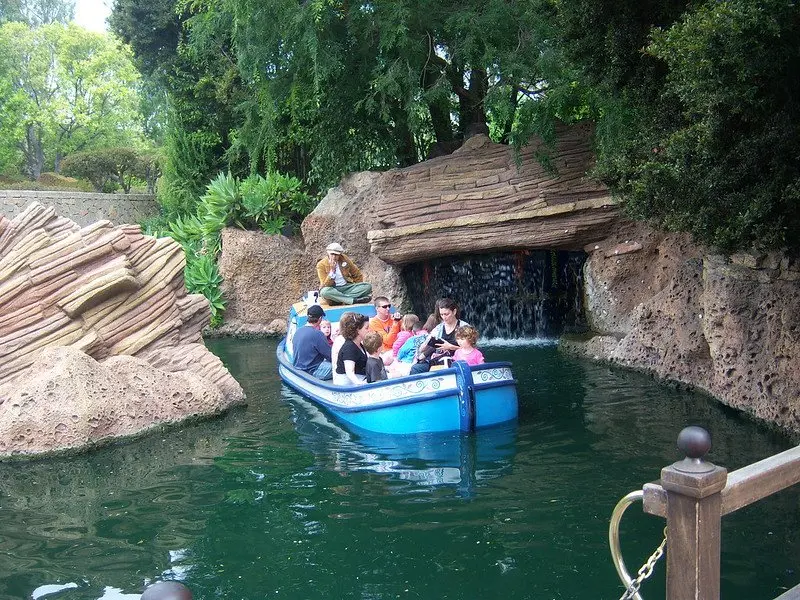 Image credit: Loren Javier via Flickr CC BY-ND 2.0
Storybook Land Canal Boats
Storybook Land Canal Boats is our fave.
This gentle canal boat tour through the miniature worlds from classic Disney movies is superb.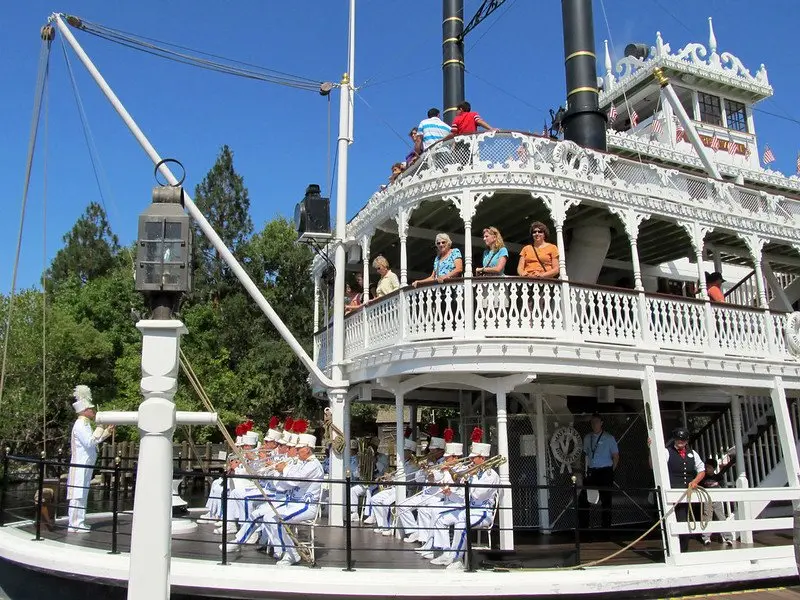 Image credit: Daryl_Mitchell via Flickr CC BY-SA 2.0
Frontierland rides
Mark Twain is Disneyland's riverboat, one of two boats that circumnavigate the Rivers of America attraction. This 5/8 scale sternwheeler reproduction was built for the park's opening in 1955.
Hot tip: You may be able to have a go at steering the Mark Twain riverboat if you ask a cast member nicely.
Rumour has it that the odd guest is invited up into the wheelhouse to drive the boat on its' course. If you find yourself lucky, remember to sign the guestbook of fellow ship steerers.
There's a chance you may receive a Riverboat Captains' licence too.
Let us know if you are successful, and send us a pic, as we'd love to confirm this rumour!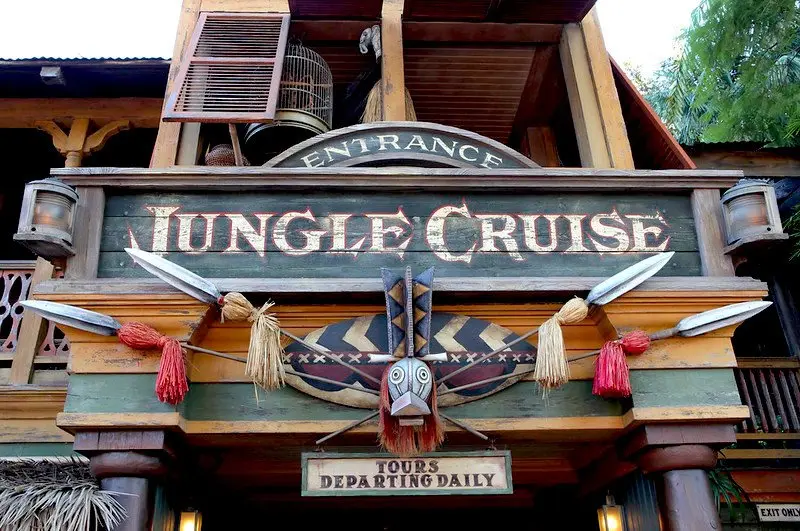 Image credit: Steven Miller via Flickr CC BY-2.0
Adventureland rides
The laughs on this ride never ever get old!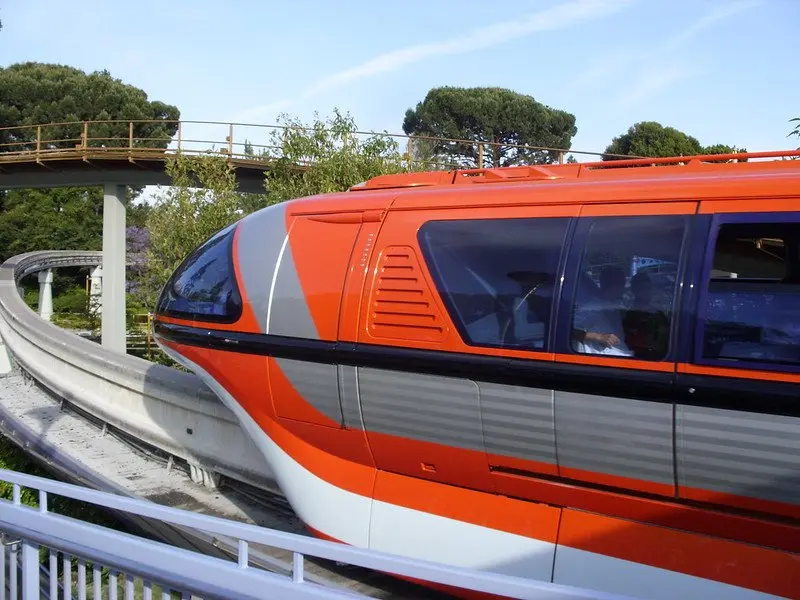 Image credit: Aaron_Anderer via Flickr CC BY-ND 2.0
No.8: The Best Disneyland Rides for Toddlers & Kids under 7
In Anaheim Disneyland park, the best rides for toddlers and kids from A – Z are:
Alice in Wonderland
Astro Orbiter
Autopia
Buzz Lightyear Astro Blasters
Casey Jr. Circus Train
Chip 'n Dale treehouse
Disneyland monorail
Disneyland railroad
Donald's boat
Dumbo the flying elephant
Finding Nemo submarine voyage
Gadget's Go Coaster
Goofy's Playhouse
It's a Small World
Jungle Cruise
King Arthur Carousel
Mad Tea Party
Main Street Vehicles
The Many Adventures of Winnie the Pooh
Mark Twain Riverboat
Minnie's House
Mr Toad's Wild Ride
Peter Pan's flight
Pinocchio's Daring Journey
Pirate's Lair on Tom Sawyer island (don't miss it!)
Roger Rabbit's Car Toon Spin
Sleeping Beauty Castle Walkthrough
Storybook Land Canal Boats
Tarzan's treehouse
Davy Crockett's Explorer Canoes (not for kids who don't like boats. Operates weekends only.)
Download the Disney PLAY app when you are planning your Disney itinerary.
It's the best way to pass time while you wait in line for the rides.
Plus there's secret tricks to INTERACT with some of the rides and lands too.
HOT TIP: EXTRA MAGIC HOUR.
Be sure to stay on site so you can access the Extra Magic Hour at Disneyland & Disney California Adventure Park.
That Magic Morning extra hour before the park opens to regular guests can make all the difference in your quest to ride your favorites!
You can also check the Disneyland crowd calendar, and time your visit in low season to visit Disneyland without crowds. This is the best time to go to Disneyland to experience it all.
But do be sure to make a return visit during a popular event, such as Disneyland Halloween or Christmas at Disneyland.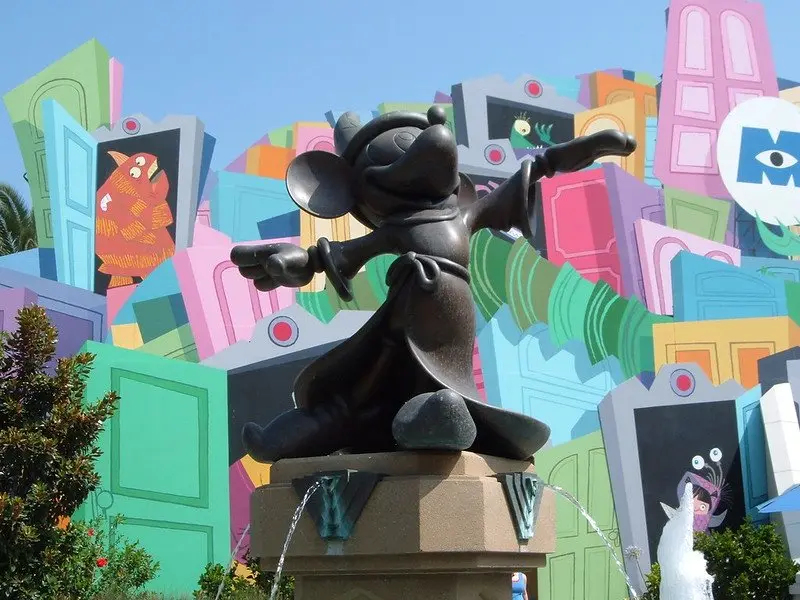 Image credit: Michael Gray via Flickr CC BY-SA 2.0
No.9: Disneyland for Toddlers
Want ALL the extra tips on Disneyland for toddlers?
Read our guide below.
READ MORE: The Ultimate Guide of Disneyland for Toddlers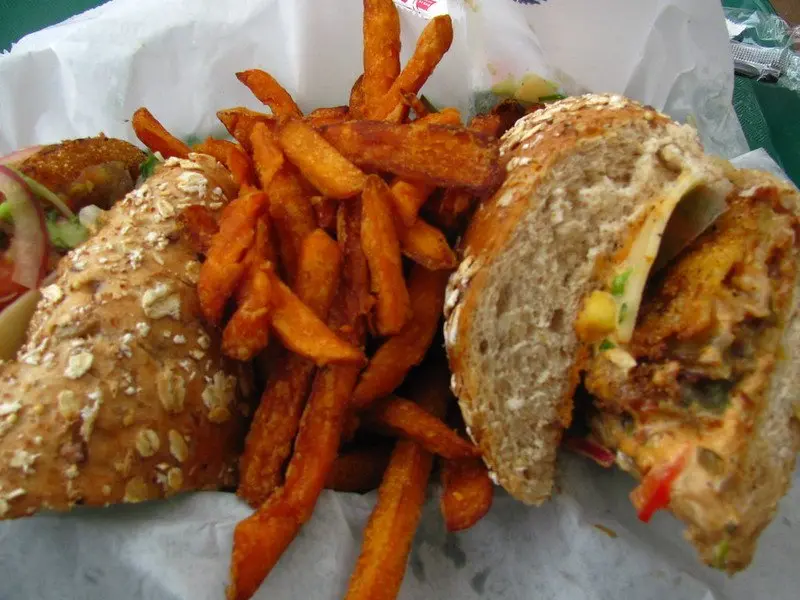 Image credit: Loren Javier via Flickr CC BY-ND 2.0
No. 10: Order your food ahead of time on the Disney app
Don't wait in line wasting your precious park time. Download the Disneyland app and skip the line with mobile order.
There's special pick up areas, so you just pick up and go.
It's Disney's best invention for time saving yet.
Hot tip: Look for the Disney check (green tick) on the Disney menus to work out which foods meet Disney nutrition guidelines.
PS: The image above is "My Fried Green Tomato Sandwich with Sweet Potato Fries" at the Hungry Bear Restaurant.
Image credit: Doug Butchy via Flickr CC BY-2.0
No. 11: Eat all the Disney Snacks!
All of them.
Calories don't count at Disneyland.
Try:
Hand dipped corn dogs from Little Red Wagon on Main Street USA
Soup in a bread bowl from Royal Street Verandah in New Orleans Square
Mint Juleps and Mickey beignets at the Mint Juleps bar
Blue Milk from the Milk Stand in Star Wars: Galaxy Edge land
Turkey legs from Ship to Shore Marketplace
Peanut Butter Sandwich (This chocolate covered treat is seasonally available. Try Pooh Corner and Candy Palace)
Handmade candy canes
Matterhorn macaroon
Raspberry Rose Mickey Macaron
Mickey sugar cookie
The macarons and cookie are available from Jolly Holiday Bakery cafe on Main Street USA.
Do stop by the Jolly Holiday Bakery Cafe for a peep, even if you don't need snacks!
It's themed in Mary Poppins style and VERY cute.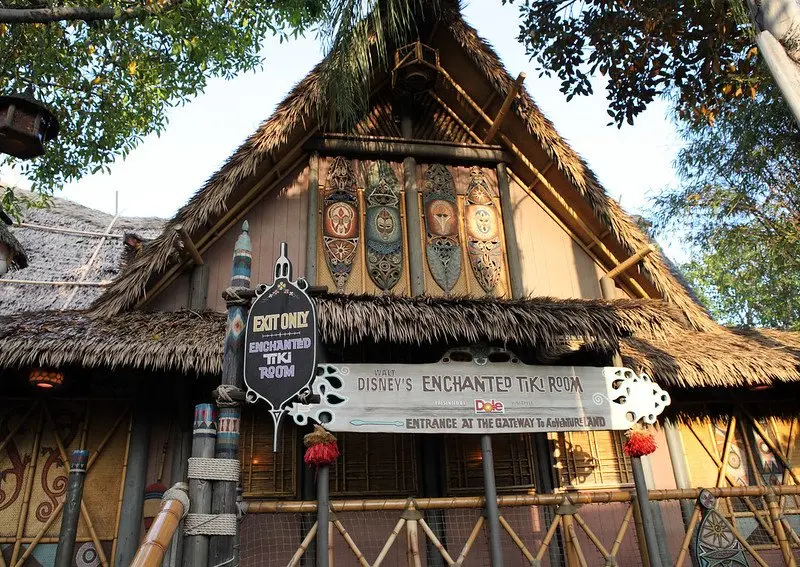 Image credit: Steven Miller via Flickr CC BY-2.0
No. 12: Watch the Best Disneyland Shows
Take in a show of some kind at Disneyland.
Don't be tempted to skip these.
A Disney show experience is as good as any ride.
The Disneyland Story presenting Great Moments with Mr Lincoln, plus a chance to see rare Disneyland memorabilia
Be entranced by the lovable bird characters at Walt Disney's Enchanted Tiki room (a classic!)
Enjoy fun storytelling at the Royal Theatre, and see famous Disney fairytales including Beauty and the Beast, and Frozen, reenacted onstage!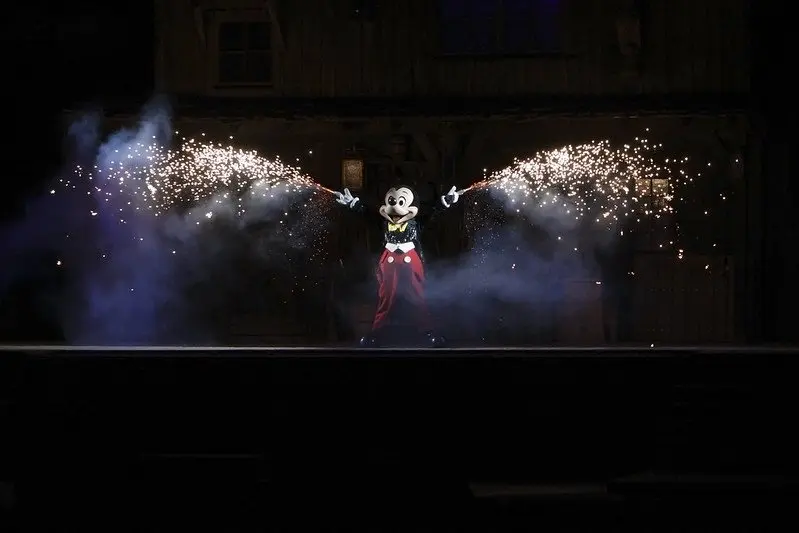 Image credit: FortheRock via Flickr CC BY-SA 2.0
No.13: Watch Fantasmic at Disneyland Park!
Here's our tips for the best Fantasmic viewing options.
Grab a Disneyland fastpass (machine is near Frontier Landing)
Order an on-the-go meal from Hungry Bear restaurant and access the special viewing area
Find a spot along the Rivers of America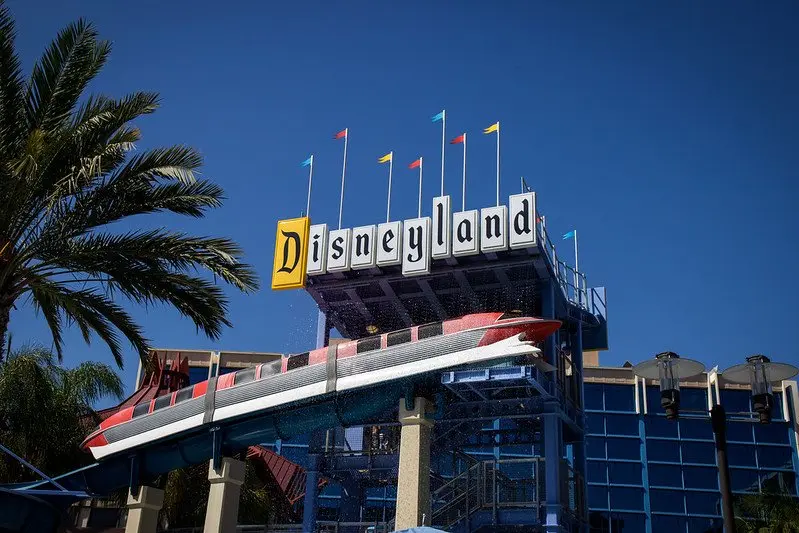 Image credit: Harshlight via Flickr CC BY-2.0
No.14: Stay at Disneyland Hotel
Do yourself a favor and stay at one of the official Disneyland hotels at least once in your life.
These are NOT cheap hotels in Anaheim, BUT in our opinion, it's worth it – at least once – to experience the Disney magic from the moment you step through the door, until the moment you leave.
Disney Magic IS a real thing.
Do check the Disneyland website as they have awesome deals from time to time, with offers like 25% off room rates, FREE Disney dining, FREE park hopper tickets, and more.
Put a Disney hotel stay on your bucket list for one day.
READ MORE: The Complete Guide to Disneyland Resort Hotels and Good Neighbour Hotels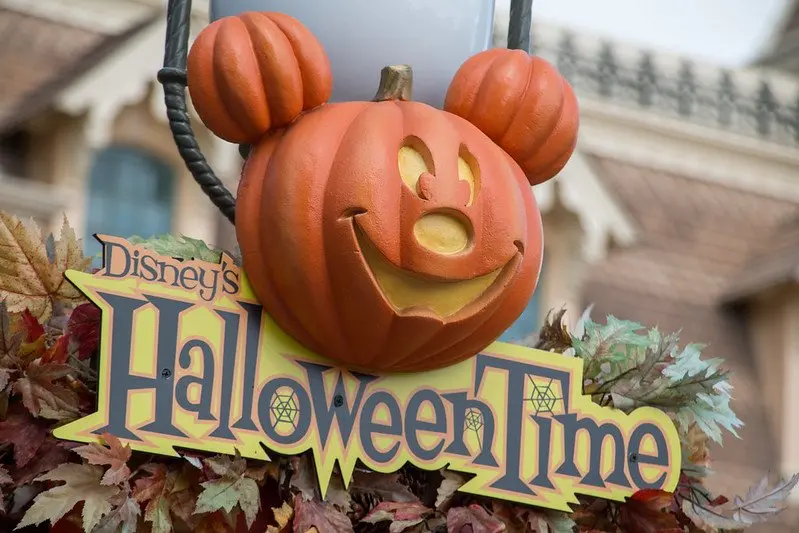 Image credit: Harshlight via Flickr CC BY-2.0
No.15: Book a Special Disneyland Event
Die-hard Disney fans should book tickets to a special ticketed Disneyland event such as Oogie Boogie Bash, a Disney Halloween Party.
Or at least visit during a scheduled special event such as the Eggstravaganza easter egg hunt or Christmas time at Disneyland.
This is where the fun really starts, with holiday themed decor including lights, wreaths and garlands strung along storefronts, lampposts and rooftops along Main Street USA, and other key locations.
There's special parades, annual yuletide treats such as light shows and video projections, and seasonal fireworks.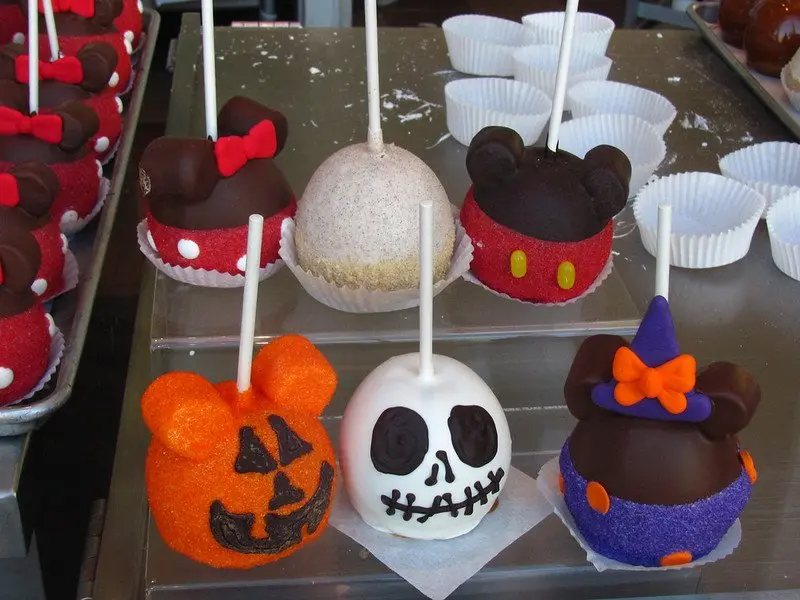 Image credit: Loren Javier via Flickr CC BY-ND 2.0
Seasonal Snacks at Disney
Plus, you really must try at least one of the festival treats, and exclusive Disney seasonal food and snacks!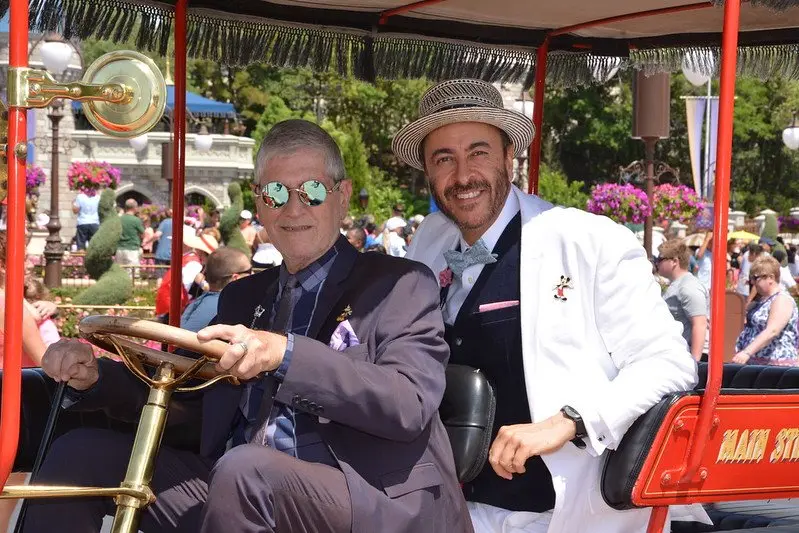 Image credit: Osseous via Flickr CC BY-2.0
No.16: Visit Disneyland in Style on Dapper Day
Did you know there's a group of people who organise an elegant excursion to Disneyland California once in while?
It's a chance to dress up in your best vintage outfit, and head to Disneyland in style, along with hundreds of others with perfectly coiffed hair, nails and outfit.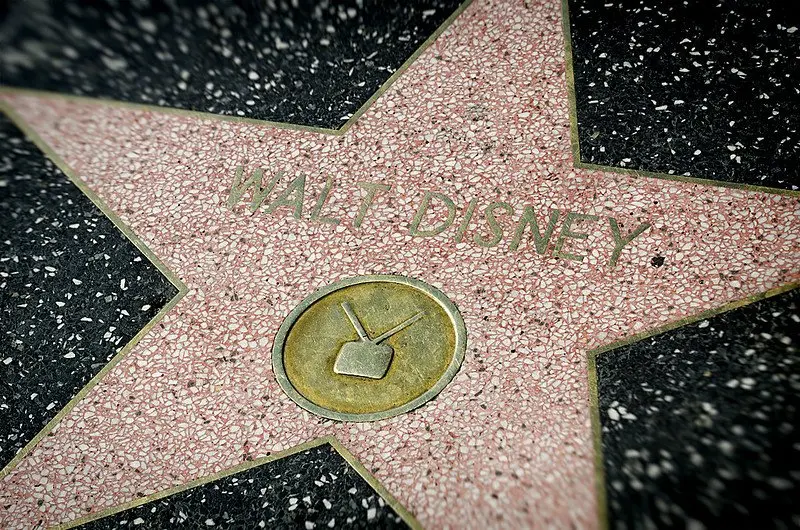 Image credit: Nikkorz via Flickr CC BY-2.0
No.17: Book a "Walk in Walt's Disneyland Footsteps Guided Tour"
Join in a behind the scenes tour to see and hear what inspired Walt Disney as he envisioned this magical place.
Kids welcome.
Fun Fact: Did you know that Disneyland is the ONLY Disney theme park that Walt himself actually experienced before he died?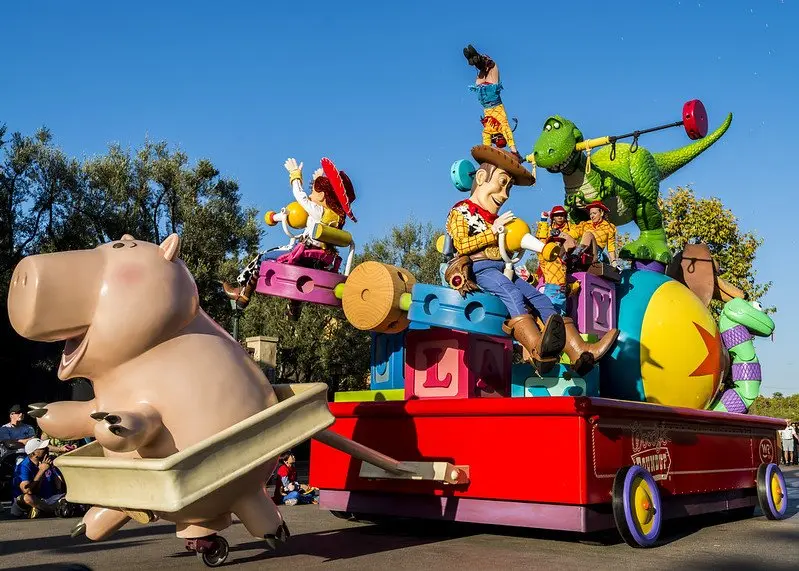 Image credit: Hubert Yu via Flickr CC BY-ND 2.0
No.18: Visit Disney California Adventure Park too
Disney California Adventure Park is next door to Disneyland.
It's a completely separate Disney park, with its' own entrance fees.
You could say Disney California Park is like Disneyland's teenage sister.
But there's still plenty of stuff for kids and families!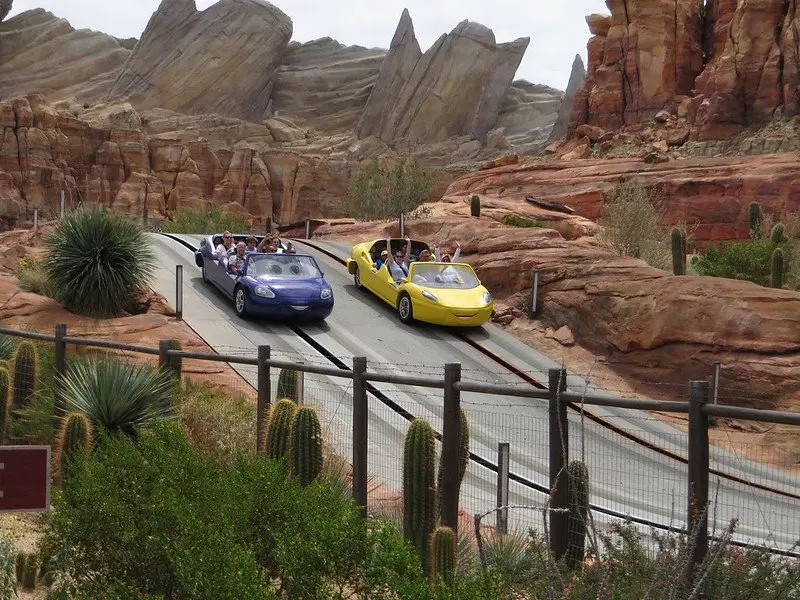 Image credit: Ken Lund via Flickr CC BY-SA 2.0
Cars Land at California Disney Adventure Park
Head straight to Cars Land. Your number one task is to ride Radiator Springs Racers!
What a ride.
The entire themed land, Radiator Springs Racers, Cars Land at Disney California Adventure, Anaheim in California is spectacular!
It's a real life, life-sized, desert-themed re-creation of the Cars film sets inspired by Route 66 in America.
You'll find all your favorite characters:
Mater
Lightning McQueen
Doc Hudson
Sally
Luigi
Guido
Mack and
Ramone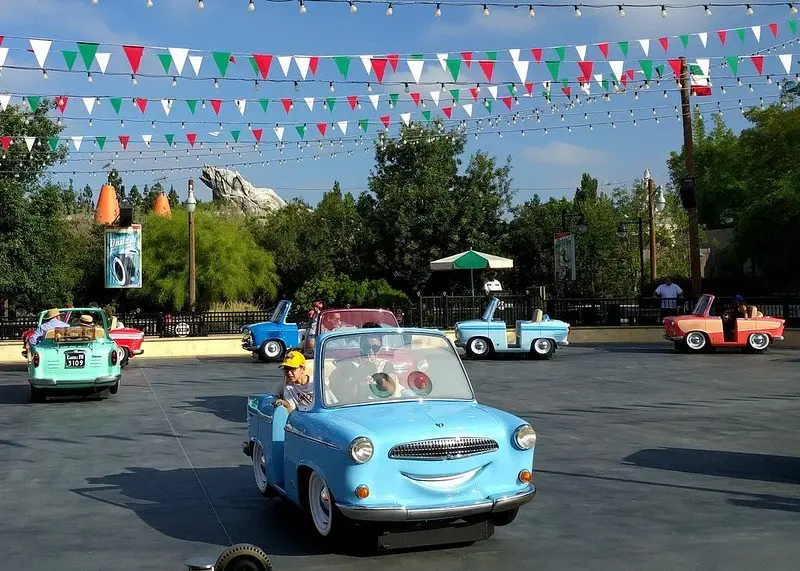 Image credit: Ruth Hartnup via Flickr CC BY-2.0
More Cars Land rides
Ride Mater's Junkyard Jamboree and Luigi's Rollickin' Roadsters should be next on your list of Disney California Adventure Park rides to conquer.
Then, stop by Cozy Cone Motel for fun Disneyland popcorn flavors.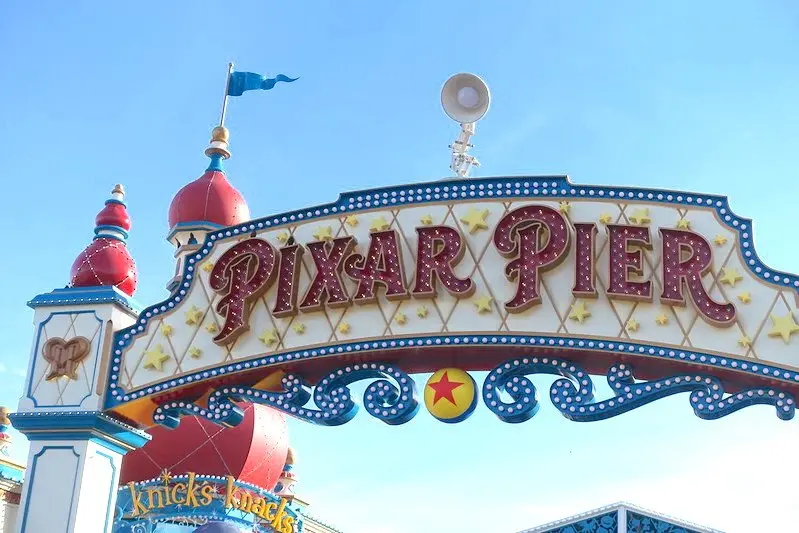 Image credit: Jeremy Thompson via Flickr CC BY-2.0
Pixar Pier
Pixar Pier is the other place to visit in California Adventure Park with kids.
Ride Toy Story Mania (it's epic!), take a spin on the Ferris Wheel, and ride Jessie's Critter Carousel.
There's also a "pay before you play" row of Carnival Games on the Pixar Promenade.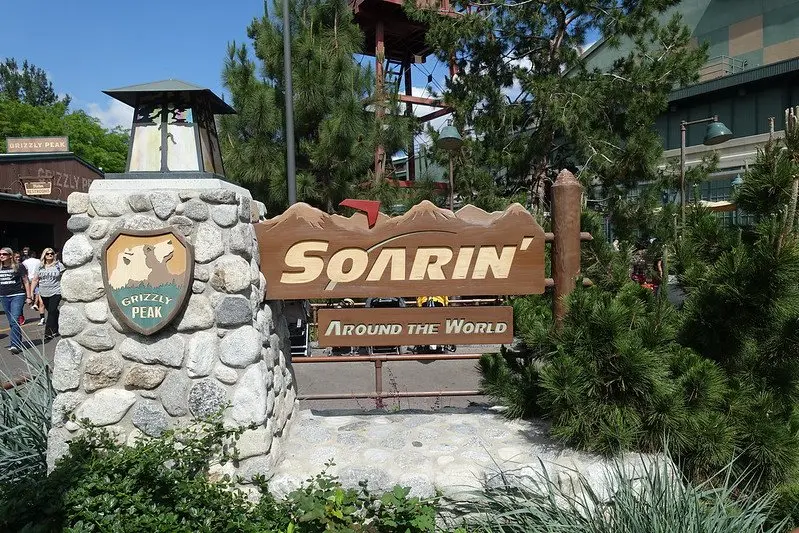 Image credit: Jeremy Thompson via Flickr CC BY-2.0
No.19: More Things to do at California Adventure Park
Here's a list of the other things you must do in California Adventure Park.
Don't miss SOARIN' in Grizzly Peak, the 4D simulator flight across California
Watch Frozen, Live at the Hyperion
Join a Disney Junior Dance Party
Ride the Little Mermaid, Ariel's undersea adventure
Enjoy a scoop of Clarabelle's Hand-Scooped Ice cream
Or scoff a Disney churro from Senor Buzz Churros at Pixar Pier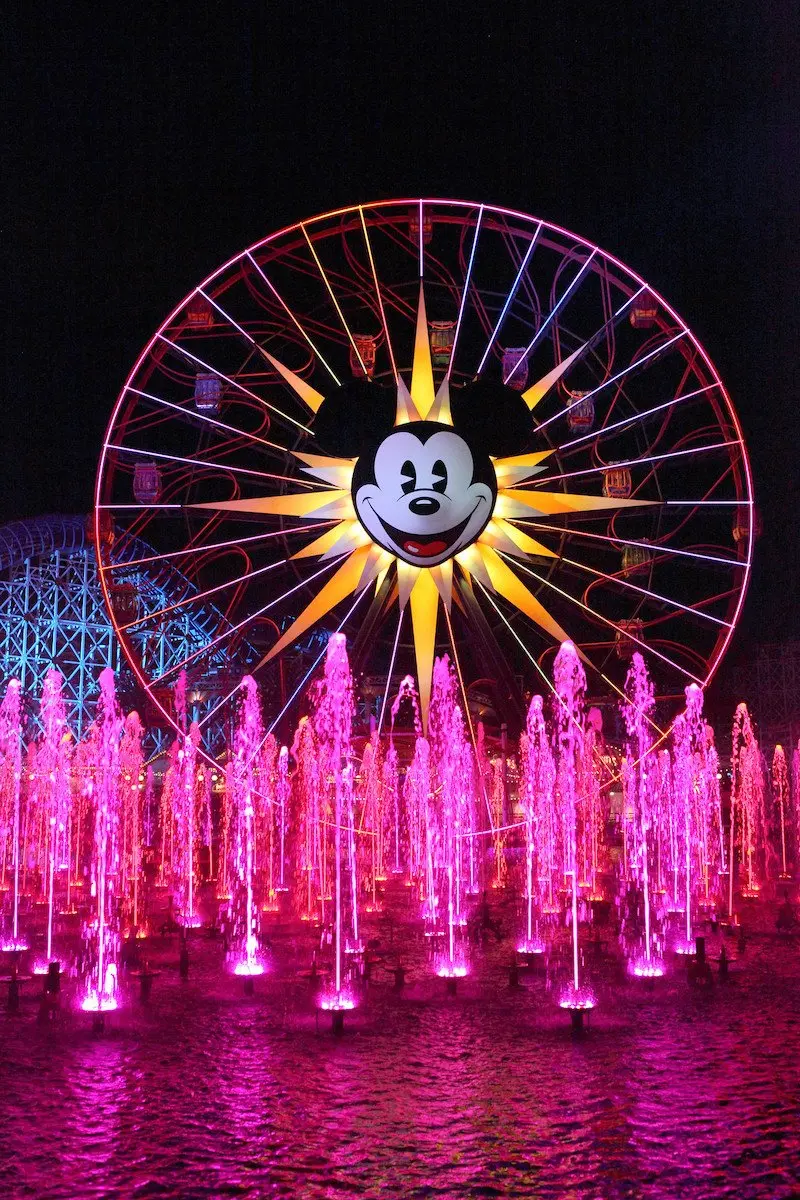 Image credit: Steven Miller via Flickr CC BY-2.0
No.20: Watch World of Color at Disney California Adventure Park
The best way to watch the Disney World of Color fountain light projection show is to head to Disney California Adventure Park, and reserve seats for the famous World of Color Dessert Party.
Try an amazing range of sweet Disney desserts as you sit on a deck chair and gaze up at the rainbow hued sky!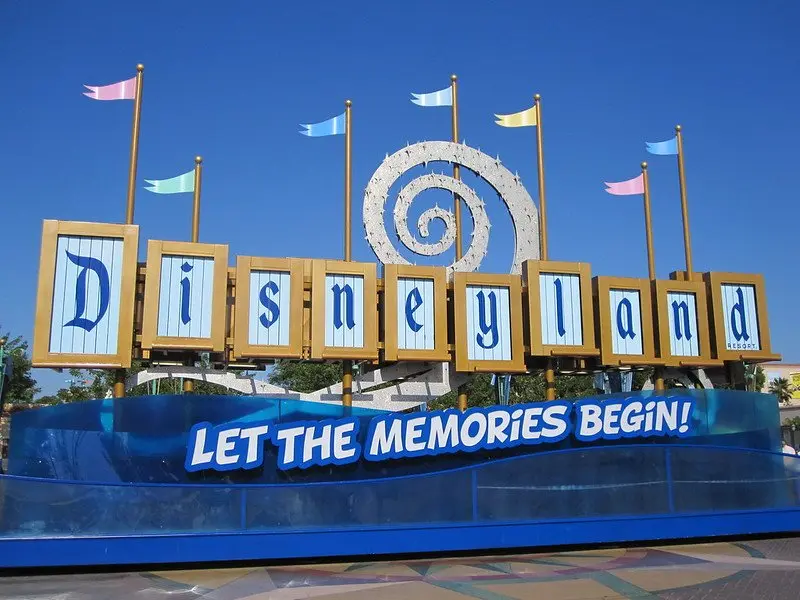 Image credit: Meahtsingan via Flickr CC BY-ND 2.0
No.21: MORE Disney Tips and Tricks
Here's another.
Did you know that AAA provides complimentary towing and flat tire services to non-members during park hours?
Just in case you get stuck!
Click here for an overview of the best Disney Tips and Tricks.
Did you know you can search the site for ALL of our Disney stories and tips in our Disney tips category too?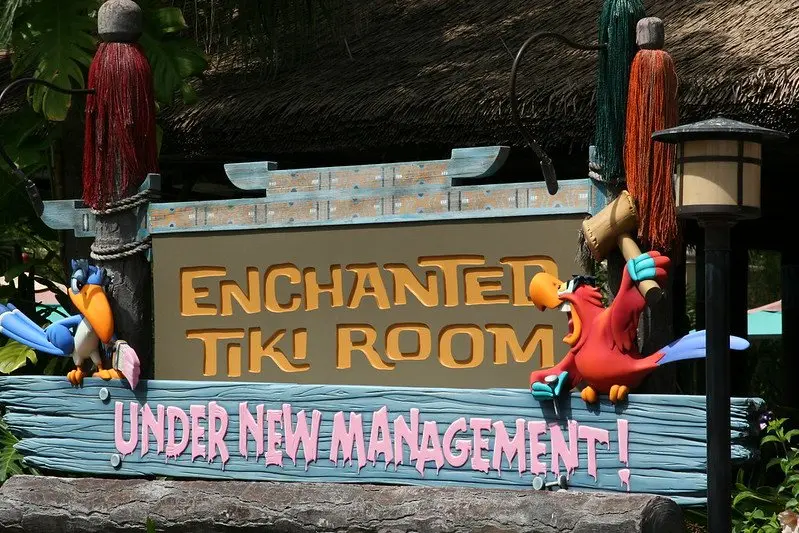 Image credit: Jeff Christiansen via Flickr CC BY-SA 2.0
MORE DISNEY WITH KIDS
Disney World Orlando
We LOVE Disney World.
And so will you.
Disney World is FOUR parks in the one location, so plan for at least 5 or 7 days. Two weeks if you can manage it, to give you a rest day or two in between your park visits.
DO stay on property at Disney World.
There's Disney World hotels for all budgets.
Check out our best Disney World tips here: The Ultimate Guide of Special Things to Do at Disney World with kids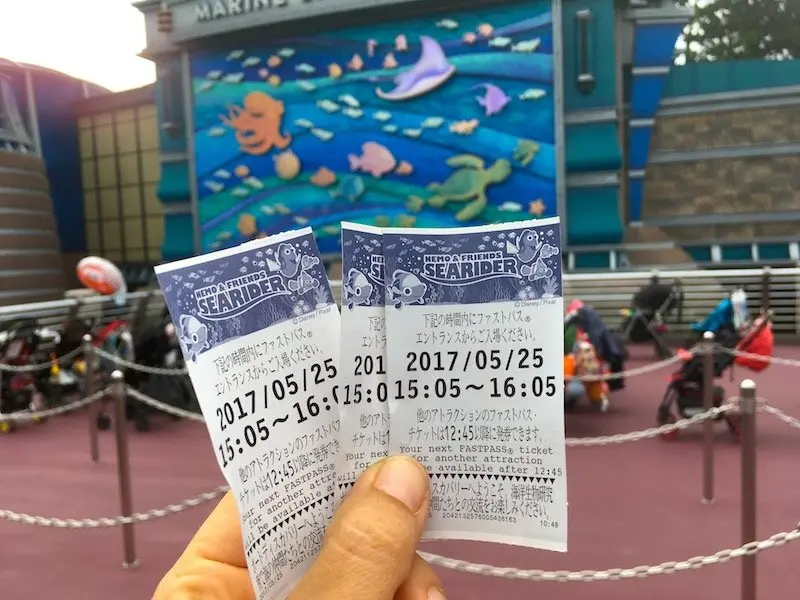 Tokyo Disneyland & Tokyo DisneySea
Tokyo Disneyland and Tokyo Disney Sea should go on your bucket list.
The Japanese LOVE their Disney parks, and there's an energy and atmosphere here unlike any other Disney Park we've visited.
Plus, new and different rides to the other parks.
Take a look at some.
The Best Tokyo DisneySea rides for the under 7's!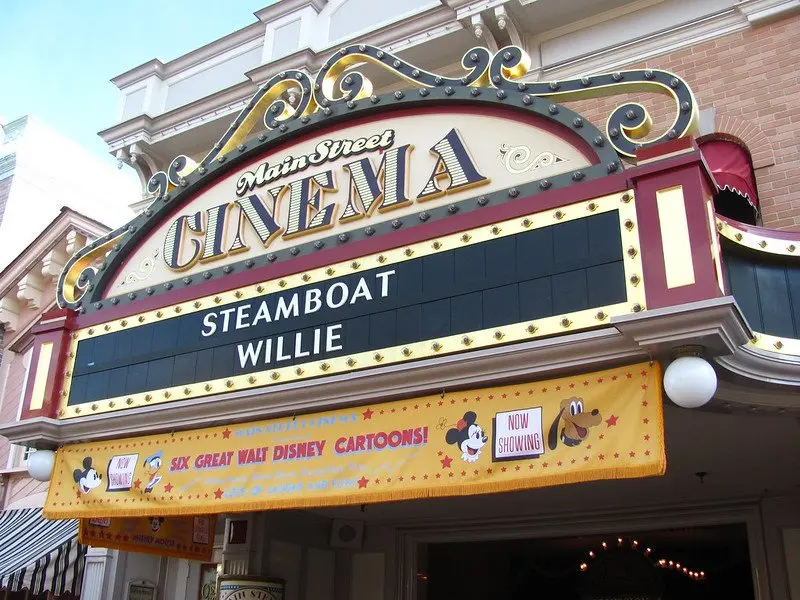 Image credit: Jeremy Thompson via Flickr CC BY-2.0
LOOKING FOR MORE FUN DISNEY IDEAS?
Click the links in blue below for more Disney fun!