INSIDE: Answers to all your burning questions about parking at Disneyland Paris parks.
Where do you park at Disneyland Paris?
What is the BEST parking for Disneyland?
Is there free parking at Disneyland Paris?
Find the answers to these questions about car parking at Disneyland Paris, and MORE, below.
Disclosure: This article contains affiliate links. If you make a purchase after clicking on one of these links, we may receive a small commission at NO extra cost to you.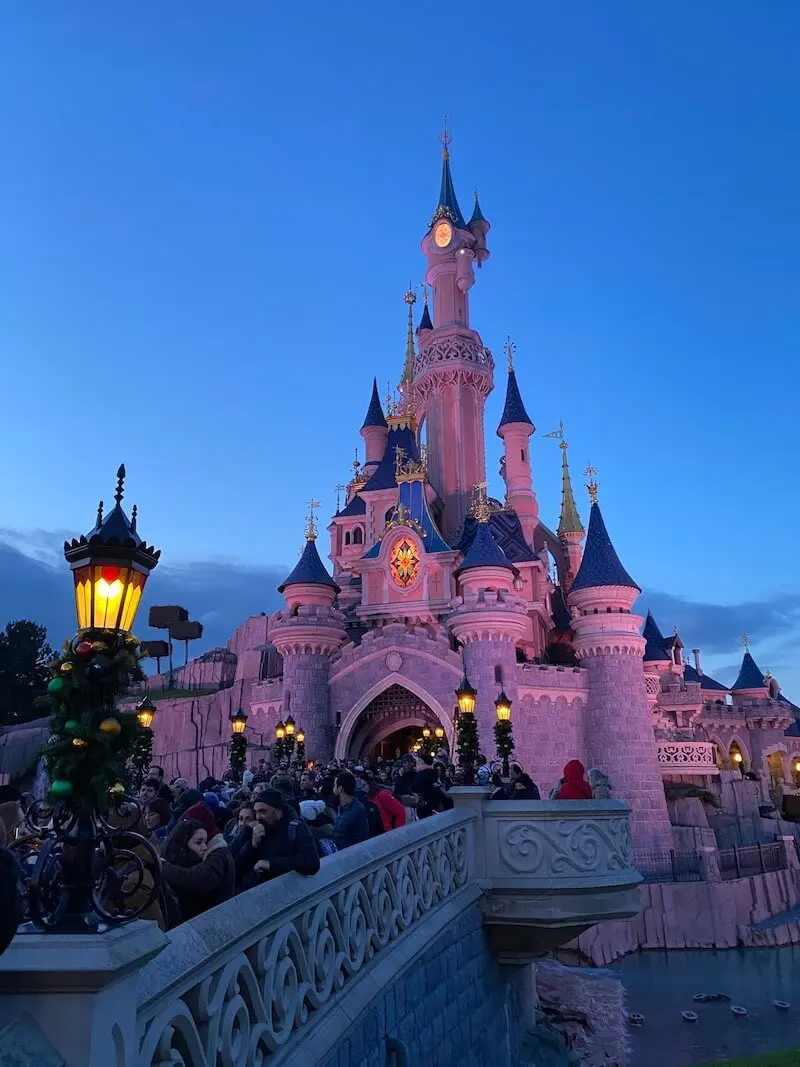 9 BEST DISNEYLAND PARIS PARKING TIPS!
Correct at time of publication on Roam the Gnome. Please check with venue for updates. We apologise in advance if there have been any changes we are unaware of. All prices in Euro, unless otherwise stated
No.1: Disneyland Paris Free Parking
The only way to park for free at Disneyland Paris is if you are staying in a Disney hotel on property.
You can leave your car AT your Disney hotel for free, and catch the free Disney shuttle bus to and from the parks.
Disney Hotel Guests use the Easy Pass given to them by the hotel.
It's another reason to book a Disney hotel!
All these little extras add up, and when you factor in the travel time, and hassle of staying elsewhere, it mitigates the cost savings.
You might as well book a Disneyland Paris hotel and be done with it!
Bonus: You also get Extra Magic Hours when staying on site, which means early entry each day to beat the crowds to the best rides and attractions.

Staying in a Disney Partner hotel?
Guests who book their accommodation package at a Disneyland Paris partner hotel through the Disney website can park for free too.
But if you booked your Disney partner hotel accommodation elsewhere, the cost is €25 per car.
Partner hotels include:
Dream Castle Paris
Magic Circus Paris
Radisson Blu hotel
Adagio Val D'Europe
Explorers Hotel
Hotel Elysee, and
Kyriad hotel
This is not widely known, and is not necessarily shared with you at check in.
Please ask for a parking permit at reception when you arrive.
No.2: How much is the Disney Paris Car Park price?
If you are not staying at a Disney hotel, and are taking a day trip to Disneyland Paris, you will need to pay for parking.
There are a number of parking stations you can use, including the official Disney Paris car park located on Boulevard de Parc.
(French name on google maps is Parking Visiteurs Disneyland Paris)
We've listed the two other Disney Paris car parks and prices below too.
Official Disneyland Paris Car Park parking price per day
(Disney Car Park parking price subject to change)
Parking fees at Disneyland Paris are:
Cars (including cars with bicycle or ski box on top) under 2m high: €30
Vehicles over 2m high and with more than 9 seats: €30
Campervans: €45
Motorbikes: €25
Unfortunately, car parking fees at Disney Car Park in Paris are not cheap.
Disney Parking +
If you have a few extra euro up your sleeve, the closest car park to Disneyland Paris is the one reserved for guests who book Disney Parking +
Parking in this reserved area costs €45 per car.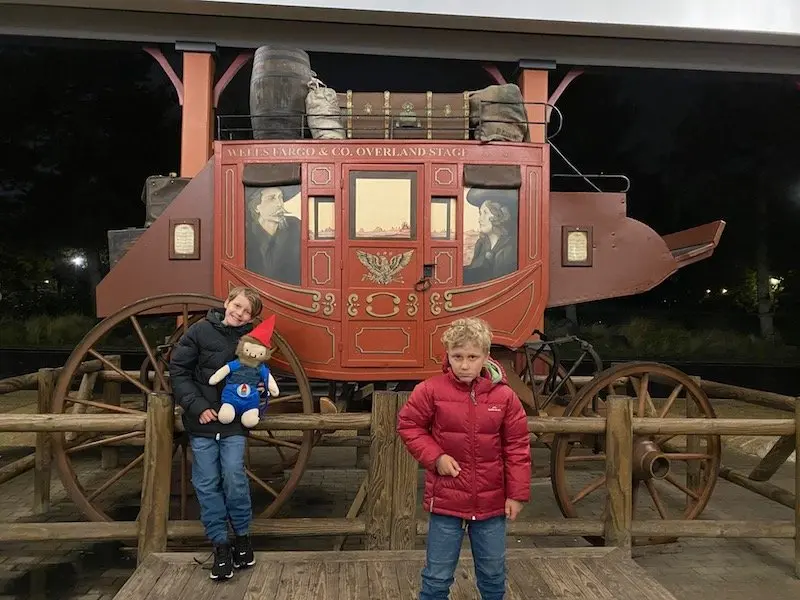 No.3: Where is the Disneyland Paris car park?
How do I find the Disneyland Paris car park?
Access to the Disney car park is via Boulevard de Parc, to the right.
The Disneyland Paris official car park space is located in the concreted open space to the left of Disney's Hotel Cheyenne, home of the deliciously good Chuck Wagon Cafe (pictured above).
The road to it goes up to the right of Disney's Hotel Santa Fe (also known as the Disney CARS hotel), around behind both hotels to the left, and then arrives at the entrance gates.
(See the Google Maps pin location above for details.)
There is a travelator moving walkway to take you from the car park all the way to the security bag check at Disneyland Paris.
The car park is within the ring road of Boulevard de l'Europe.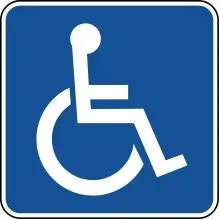 No.4: Disabled parking at Disneyland Paris
There are designated parking bays in the Disneyland Paris car park for visitors with special needs.
Entry to the car park requires a European parking card at the toll booth.
There are also accessible parking spaces at Disney hotels, and Disney Village.
No.5: When does the Disneyland Paris car park open?
The Disney Paris car park opens at 7.30am.
No.6: When does the Disneyland Paris car park close?
When does the Disneyland Paris car park shut?
The carpark at Disneyland Paris closes half an hour (30 mins) after the parks close.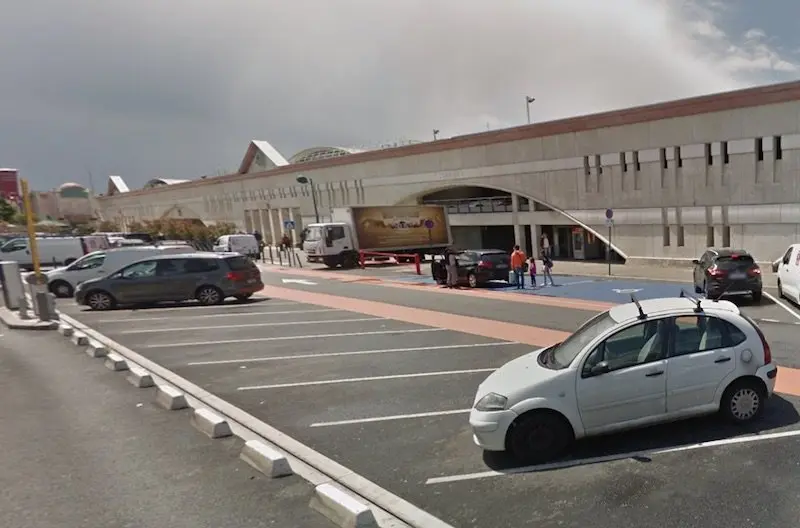 Alternative 1: Disney Village Multi Storey Car Park
You can also park in the Marne-la-Vallée Chessy train station multi storey car park, sometimes called the Disney Village car park.
Here is the link to reserve your parking space at this Disneyland Paris car park through EFFIA (Onepark).
The Chessy Marne-la-Vallée Disneyland Paris station car park is:
secure
accessible 24 hours, and
offers outdoor parking and covered spaces.
A day rate at this car park is €25 if you book online in advance.
Address for the GPS is Place des Passagers du Vent, 77700 Chessy, France.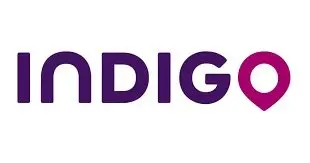 Alternative 2: Indigo Disney Village car park
The closest parking station to Disneyland Paris is this Disney Village car park.
(You may see it mistakenly labelled the Vinci Multi Storey car park in The Disney Village.)
This Indigo car park is open 24 hours.
Maximum height is 2.1 metres so taller than the Chessy train station car park (which is 1.9 metres)
A day rate here is €24, so the best budget parking at Disneyland Paris, and the closest car park to Disneyland Paris too.
Find it on Disney Village Avenue Paul Séramy Chessy North East 77700 France
Click here to book your spot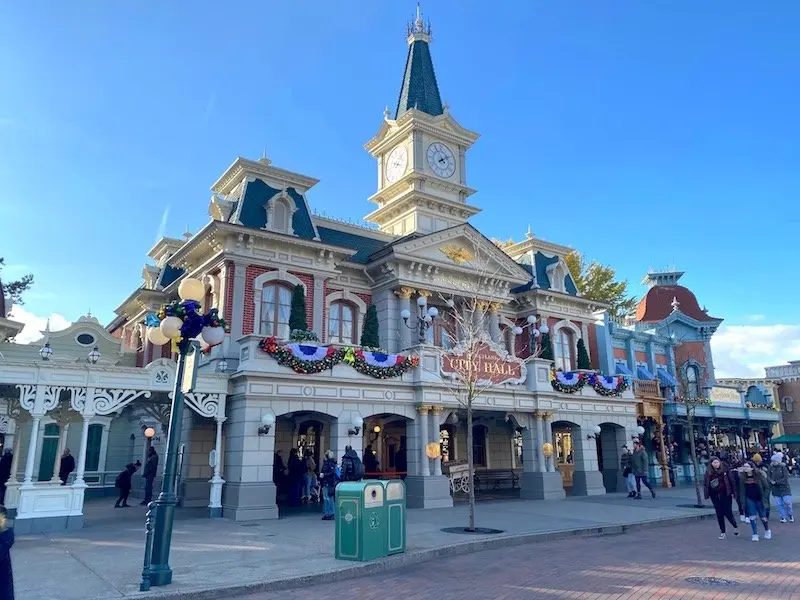 FAQ: Can I park overnight at Disneyland Paris
Unfortunately, there is NO overnight parking available for campervans or caravans.
You need to book into a local caravan park or camping area.
The closest budget friendly one is the Camping International De Jablines campground, just 9km from DLP.
Or book into a Disney hotel and park your campervan in the car park there.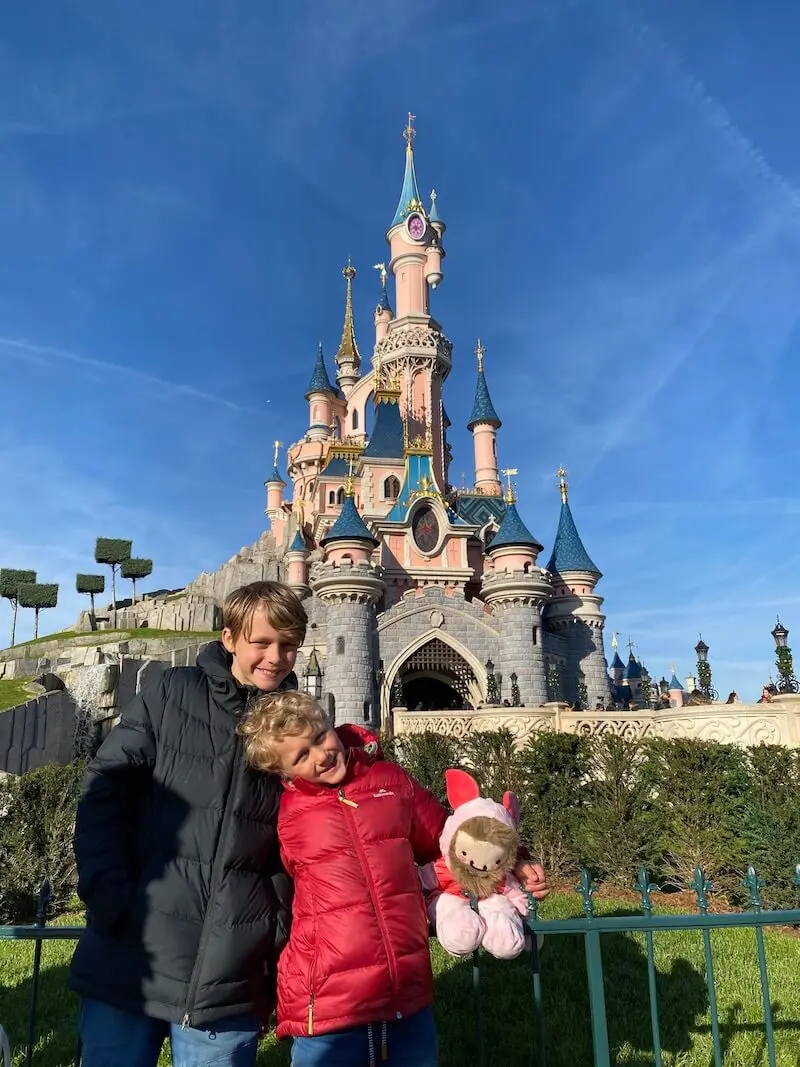 THE INSIDE SCOOP: Disneyland Paris with kids and family
Disneyland Paris attractions list
Click here for our EPIC all-you-need-to-know guide about visiting Disneyland Paris with toddlers and kids!
Including:
Disneyland Paris stroller hire
best rides at Disneyland Paris for kids
the best shops to visit, and souvenirs to buy
Disneyland Parade times, and
all you need to know about visiting Disneyland Paris at Christmas time.
How to get to Disneyland Paris by car
The guide above also includes all the information you need about getting to Disneyland Paris by car.
(Scroll down to the 'By Car' option)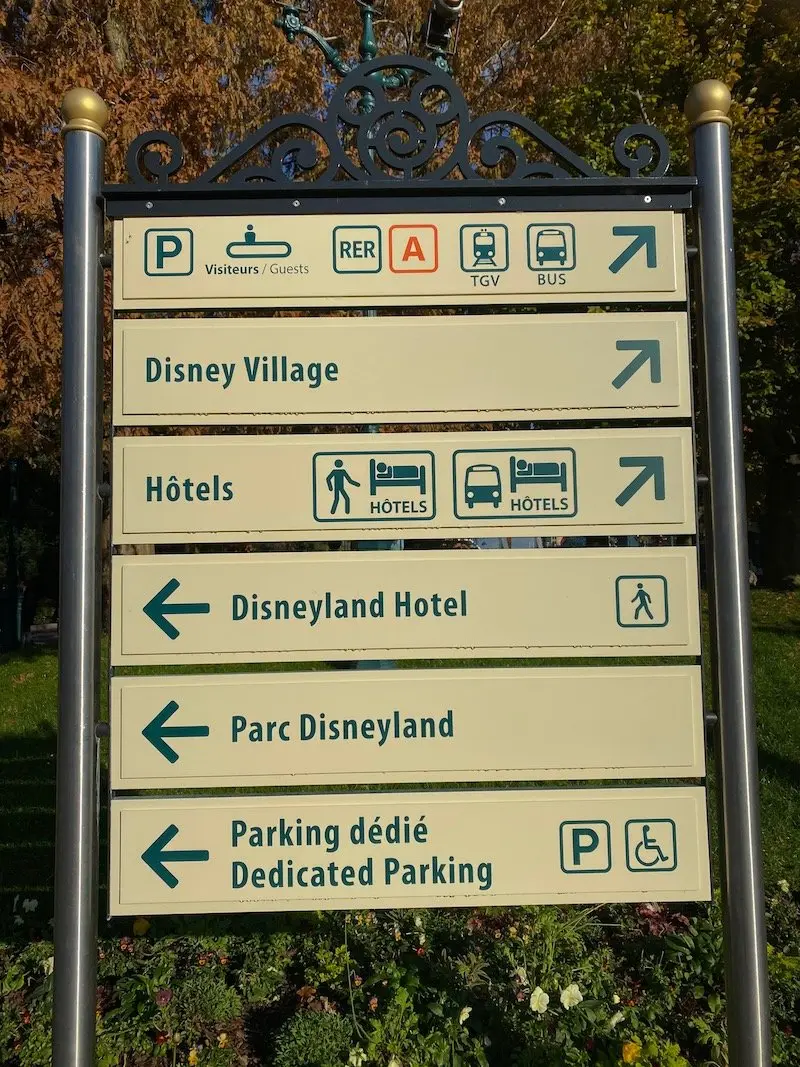 Disneyland Paris Park Tickets
Check out Get your Guide for the best value Disneyland Paris tickets.
Compare prices here:
Disneyland Paris multi day tickets are a winner, saving big bucks for the family budget.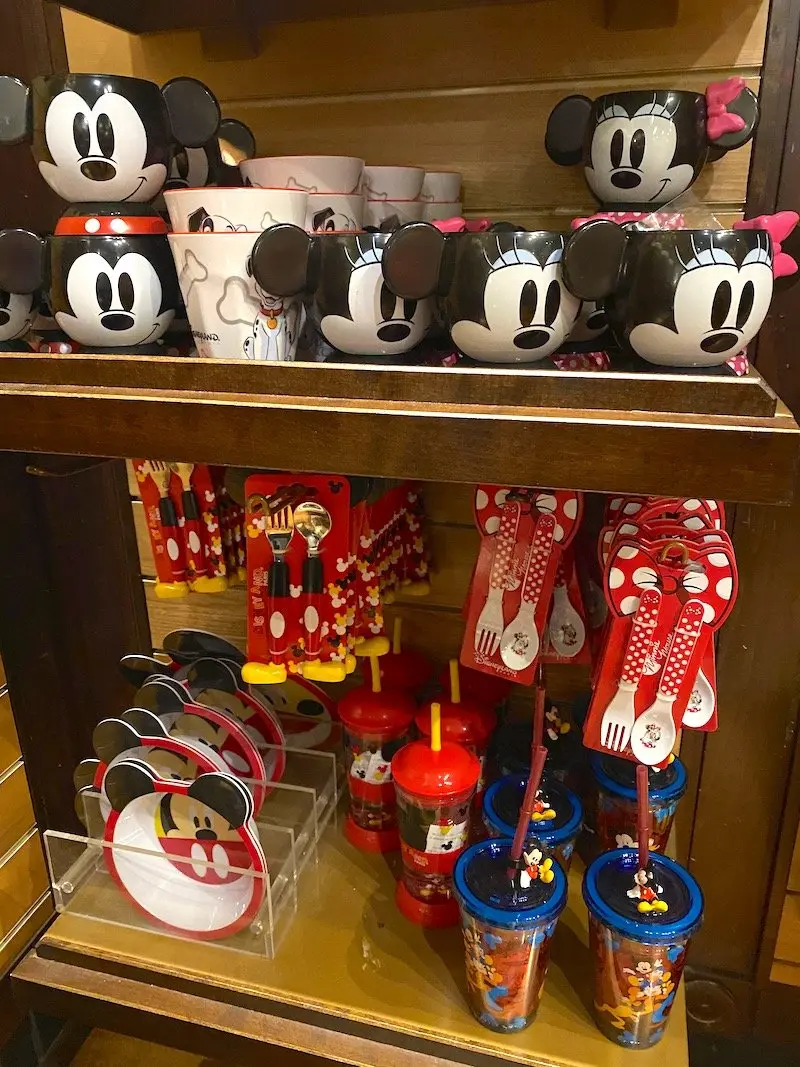 Looking for MORE Things to do at Disneyland Paris?
Click the blue links below for more Paris Disneyland tips.