INSIDE: Everything you need to know about the best things to do in New Zealand for kids & families
You've arrived at the ultimate destination for SUPER DOOPER FUN ideas & activities for family travel in New Zealand with Kids, Roam the Gnome™ Family Travel Website.
Thanks for stopping by.
We love travelling New Zealand with kids.
The people are friendly
The scenery is spectacular
The driving is cruise
The food makes our tastebuds tingle, and we can't resist lolly cake at any cafe!
We have visited 5 times in the last few years to see family.
It's our second home.
We're here to help, and will try and answer the most popular questions, including these ones we've recently received:
Whats your best advice for traveling in New Zealand?
Where are good places to visit in New Zealand for a first time traveler
What are the best places in New Zealand
What are the most popular Tourist Attractions of New Zealand?
What are the unmissable places in New Zealand?
Which should I visit in New Zealand North Island or South Island?
What are some fun things to do with children in New Zealand?, and
What are some things to do while visiting New Zealand that a tourist might not know about?
We'd love you to scoot around our New Zealand travel blog pages, and read about some of our favourite places to visit in NZ.
Find all the details and stories below.
Disclosure: This article contains affiliate links. If you make a purchase after clicking on one of these links, we may receive a small commission at NO extra cost to you.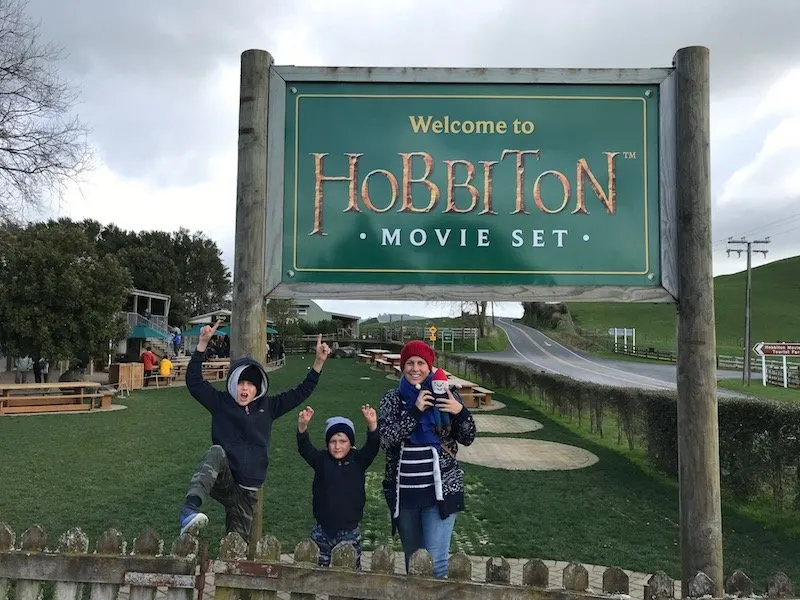 THE INSIDE SCOOP: BEST THINGS TO DO IN NEW ZEALAND FOR KIDS
Correct at time of publication on Roam the Gnome. Please check with venue for updates. We apologise in advance if there have been any changes we are unaware of. All prices in NZ dollars, unless otherwise stated
Roam the Gnome Family Travel Blog will help save you time, stress & money when planning to BOOK YOUR NEXT TRIP to New Zealand!
We guarantee it.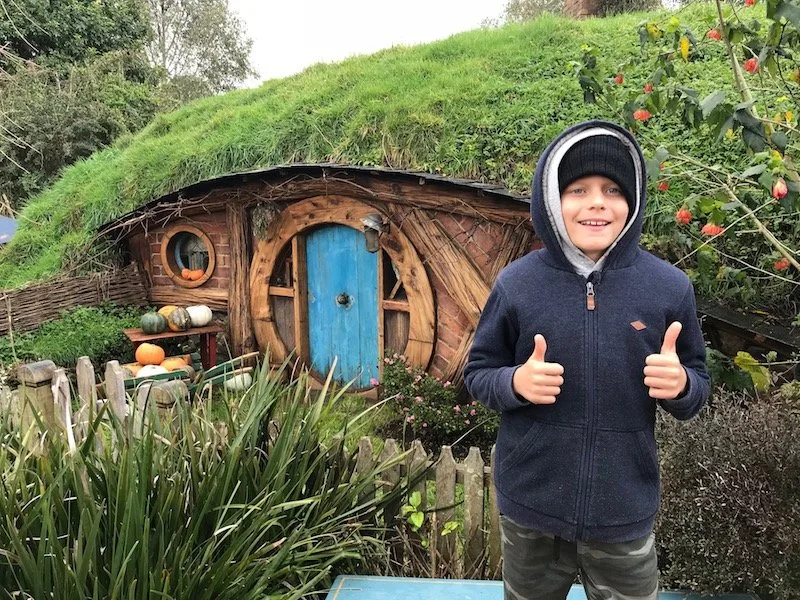 Featured Cities: Visit New Zealand with Kids
Hobbiton is on the bucket list for most visitors to New Zealand, even though 30% of visitors have NEVER seen the movies!
There's even a Hobbiton gift shop, so you can buy all the best Hobbiton souvenirs.
But there's also so much more to NZ with kids than Lord of the Rings, and the best bit is you can easily self-drive around both North and South Island and see lots of the NZ attractions in two weeks.
Here's a few cities we've written about on our New Zealand blog about the North Island that you shouldn't miss.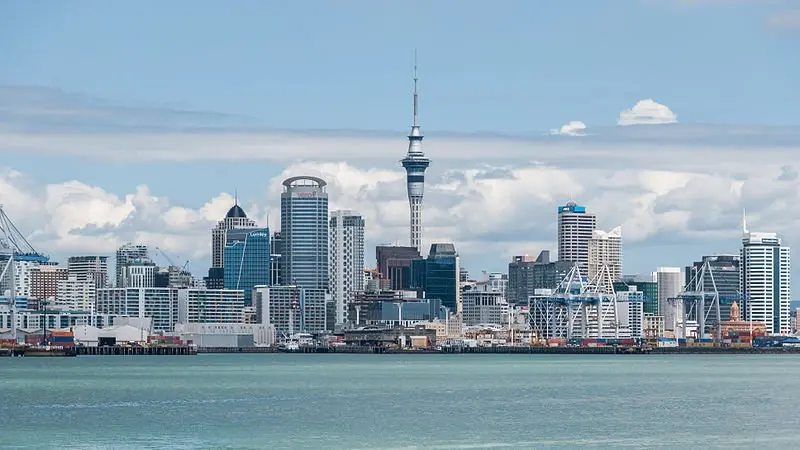 Image credit: DXR via Flickr CC BY SA 4.0
AUCKLAND TRAVEL BLOG
Planning family travel in New Zealand on the North Island, and need to fill your New Zealand itinerary with fun things to do in New Zealand?
Start here.
Our first tip is to catch the SkyBus from the airport to the CBD because up to four kids can travel FREE with one adult on the Family 1 and 2 Skybus fares!
I love when kids TRAVEL FOR FREE on transport – it's a HUGE saving for families who love exploring the world.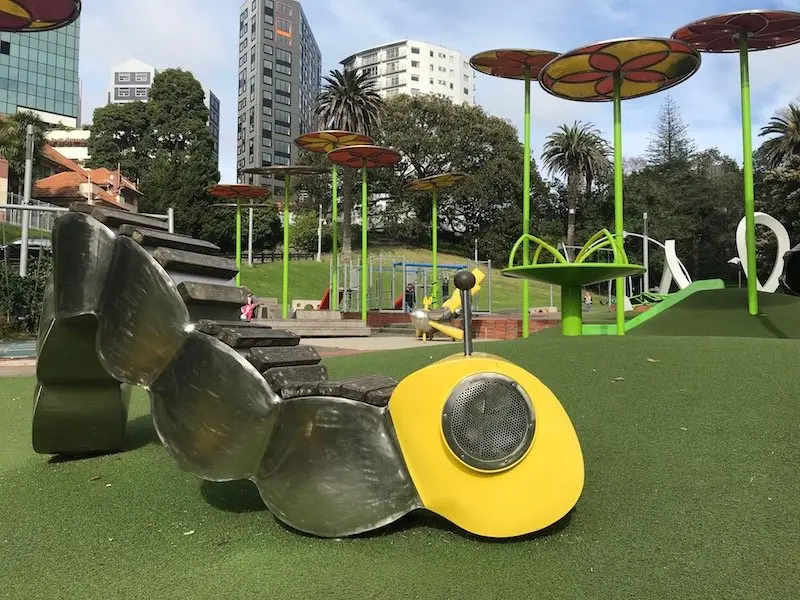 Destination: Auckland with Kids
Most people fly into Auckland to start their NZ North Island adventure but don't take the time to explore much of the city, despite it being one of the most family-friendly, safe destinations on the planet.
We love Auckland, even on a rainy day.
There's so many activities in Auckland for kids.
It's cosmopolitan AND quaint, often at the same time.
Auckland is a small city, so you can pretty much walk anywhere from most central accommodation.
Head on up the Sky Tower for views of the whole city.
Or check out the city with a ride the Auckland Explorer Hop on Hop Off bus.
Visit the Auckland Maritime Museum to see the America's Cup Challenger Boat, and join in a heap of hands-on kids activities.
Don't miss MOTAT – the museum of Transport and Technology. You can spend the whole day exploring here.
And did you know you can make your own lollipop to take home in Auckland?
Read our guide to the best lolly shops in Auckland here.
Take note: The city rises on a sharp incline from the harbour up the hill, so be prepared to puff the whole walk home.
This is one time we'd recommend catching a bus up the hill, or an UBER.
We guarantee the investment will pay off as there will be no grumpy children or husbands to contend with.
Click here for the ULTIMATE GUIDE OF THE BEST THINGS TO DO IN AUCKLAND WITH KIDS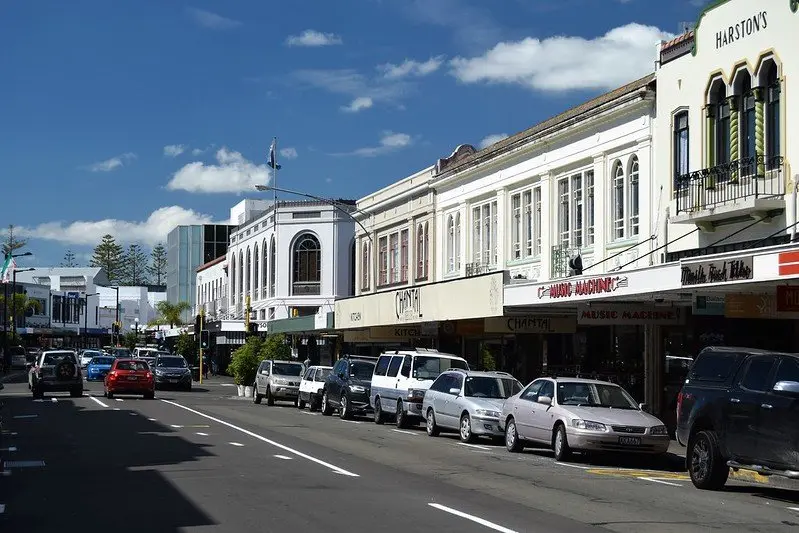 Image credit: Anne and David CC BY 1.0
NAPIER TRAVEL BLOG
Find all kinds of stories about Napier, the Art Deco capital of New Zealand, including:
places to visit in Napier
where to eat in Napier with kids
fun stuff to do in Napier with kids, and
our top tips for visiting Napier city.
At first Napier feels like a town better suited to adults, but Napier with kids can be top fun if you know where to look!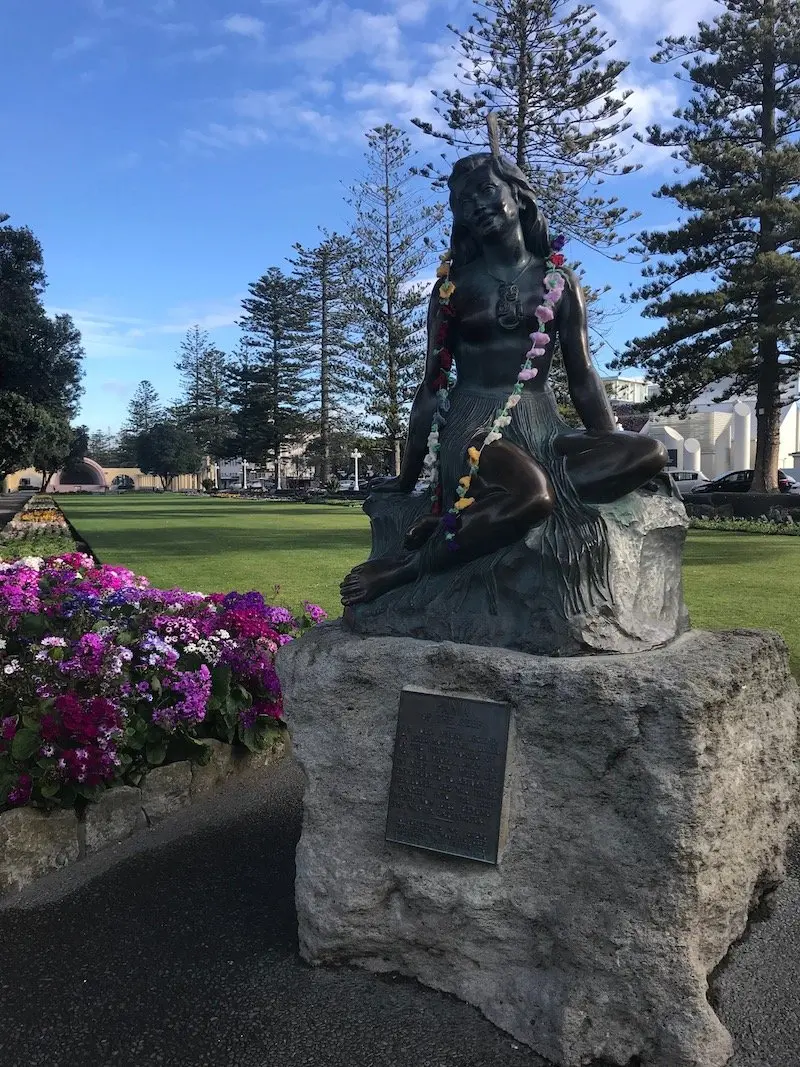 Destination: Napier with Kids
Napier is one of the most beautiful spots on the North Island of New Zealand.
Part of the greater Hawkes' Bay area, there is tonnes of stuff for families to do in Napier too.
There's:
wildlife to meet
Art Deco architecture to gape at
fabulous playgrounds
an oceanside walking and cycle path
hands-on museums for kids, and more.
The best thing to do in Napier though, is the one-of-a-kind Cape Kidnappers Gannet bird colony sightseeing tour.
It's the world's largest mainland gannet colony and it's perched on the top of the magnificent Napier cliffs. You'll learn about Maori legends too.
Check out the 39 Best Things to do in Napier for Families
---
RELATED: MORE of the Best Napier Attractions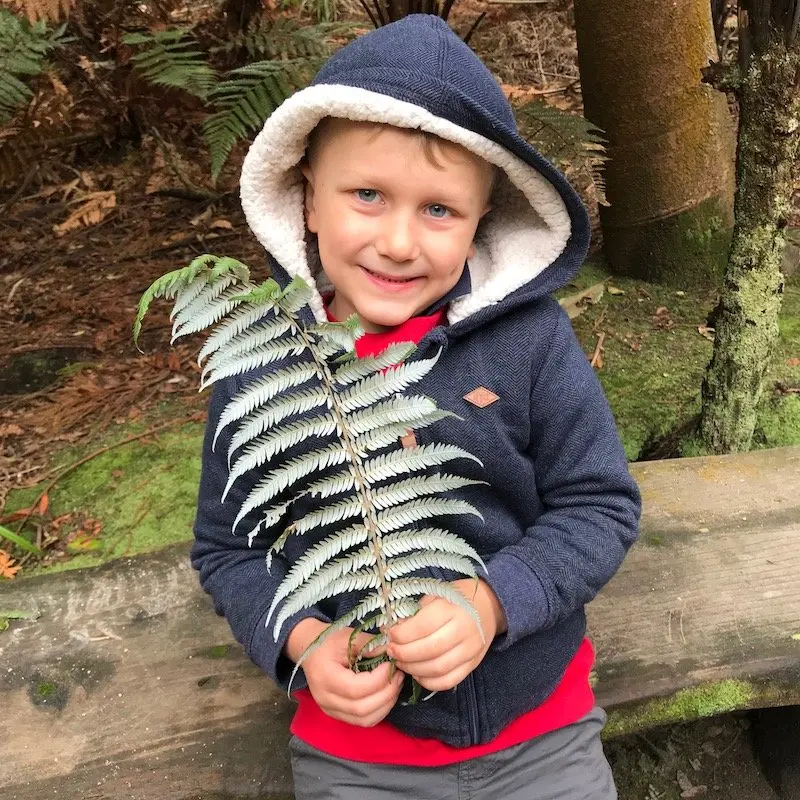 ROTORUA TRAVEL BLOG
The ultimate holiday destination on the North Island of New Zealand is definitely Rotorua.
Plus, it's only an hour or so to Hobbiton in Matamata by car, so double points.
While it's the best fun for kids and families (and anyone for that matter), it's NOT cheap.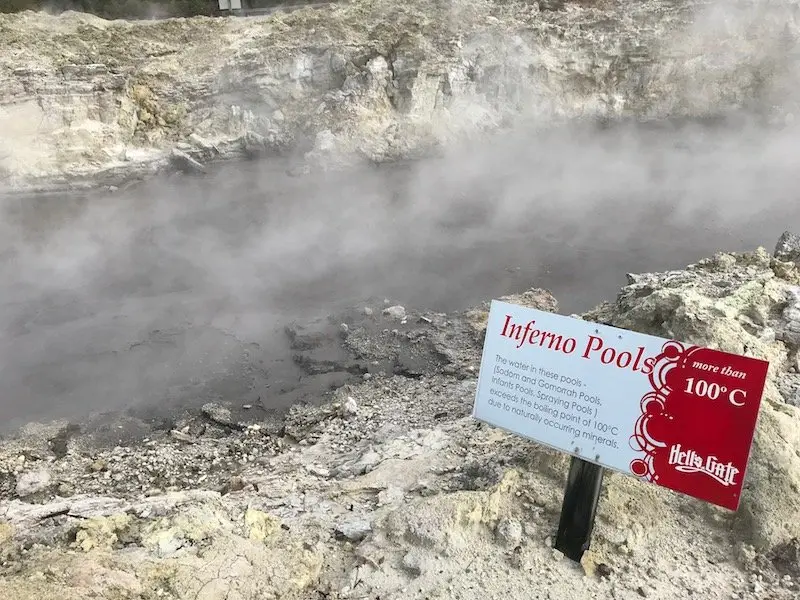 Destination: Rotorua New Zealand
Stuff your wallet, and then double it.
Rotorua attractions are expensive in the grand scheme of things, and you'll want to do lots of them, including the astounding Tamaki Maori Village cultural evening and hangi dinner where you can learn about:
Maori heritage
Maori dance
Maori stories and songs, and
Maori cultural practices still in place today.
Tamaki tours are SO much fun – a great immersive experience of storytelling, dance and song.
Take a look at our Tamaki Maori Village review.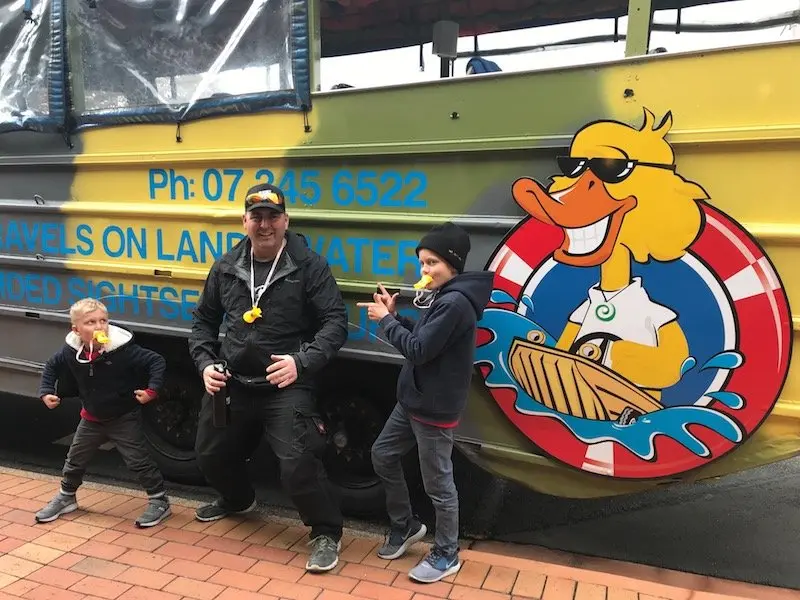 Best Rotorua attractions for families
Rotorua is the adventure capital but there's also lots to do on family holidays.
You can also:
The funniest thing to do is the Rotorua duck tour boat
(We did. It's terrific AND hilarious! Read our review here)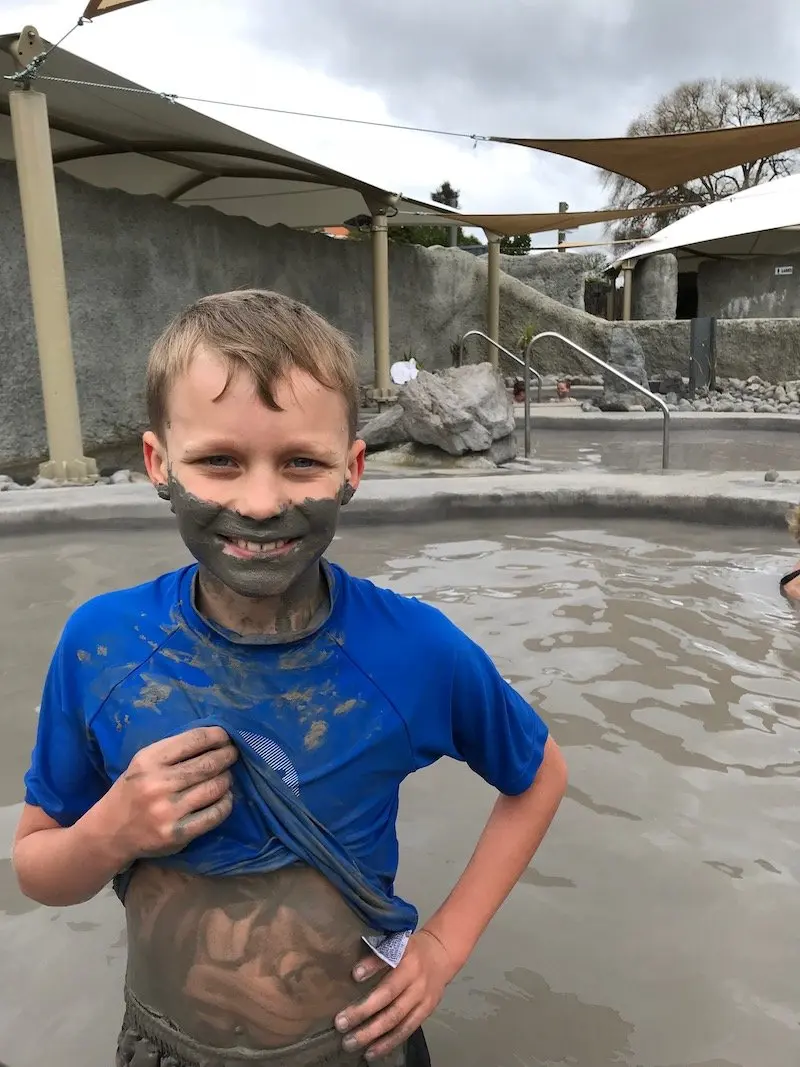 Rotorua Mud Baths
Special mention. Book the Hells Gate Mud Baths and Sulphur Spa experience on your family holiday.
DON'T MISS THIS!
But back to Hobbiton.
Visiting the former movie set of The Lord of the Rings and the Hobbit, just outside the town of Matamata, is a consistent contender in the top 5 things to do in New Zealand.
Seeing that dramatic unforgettable scenery in person, and wandering through the fields of Hobbit holes in real life, just can't be beat.
Take a sneak peek at ALL the fun things to do in Rotorua for families below .
Click here for the ULTIMATE GUIDE TO THE BEST THINGS TO DO IN ROTORUA WITH KIDS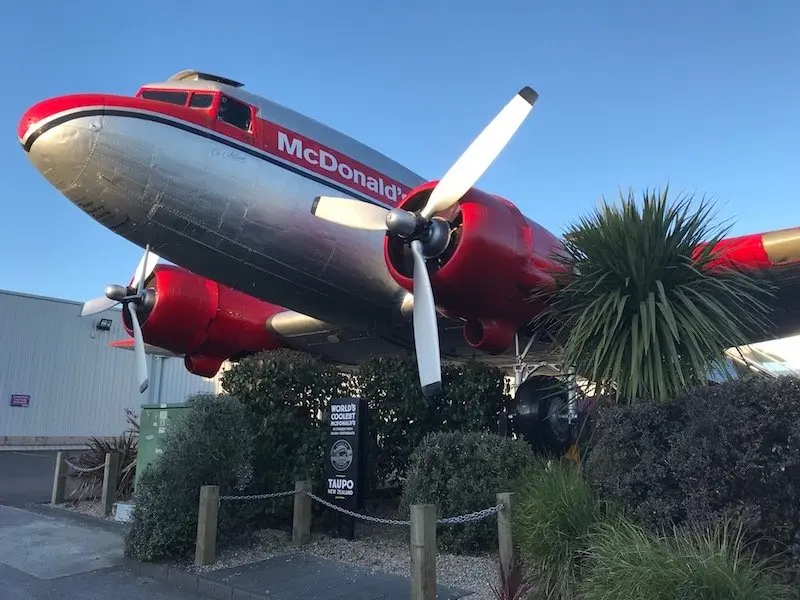 TAUPO & WAITOMO TRAVEL BLOG
We've compiled a super fun list of the best New Zealand attractions in Taupo & Waitomo for kids on our Taupo travel blog, including the best playground in Taupo and nature adventures too.
Do these things:
Hot tip: Don't miss the giant airplane at Taupo New Zealand McDonalds!
Click here for the ULTIMATE GUIDE OF THE BEST THINGS TO DO IN TAUPO with kids
Hot tip: Read this list of 13 best things to do in Waitomo too.
---
Pop back soon for a guide to the best things to do in Wellington with kids too.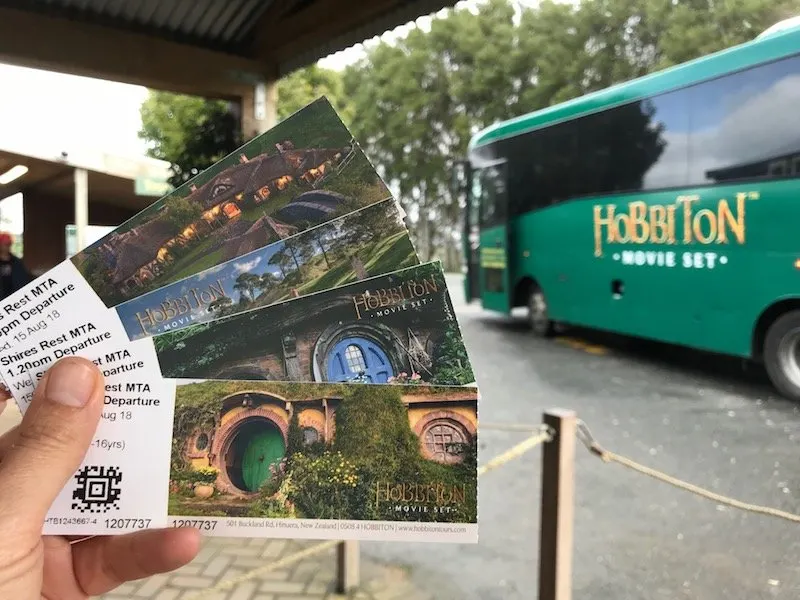 FREQUENTLY ASKED QUESTIONS ABOUT NEW ZEALAND
Is it difficult to travel in New Zealand without a car?
Yes, but not impossible.
There are plenty of bus companies, and tour companies to help you make your way around, but driving New Zealand is SO much easier.
The roads are good, the traffic is low, and the scenery is spectacular.
You can get to places such as Hot Water beach, and the rugged west coast, that you might not be able to without a car.
Drive if you can.
Take that New Zealand road trip with kids.
A New Zealand family vacation should be top of the list for anyone who loves natural beauty.
What is the best hire car company in New Zealand?
I started looking for a car hire firm that would take a VISA debit card as security, as I don't own a credit card (by choice.)
We stumbled upon AERODRIVE car hire, and it was the most affordable, least hassle car hire experience we've ever had.
Definitely worth comparing prices, before you go with the big guys.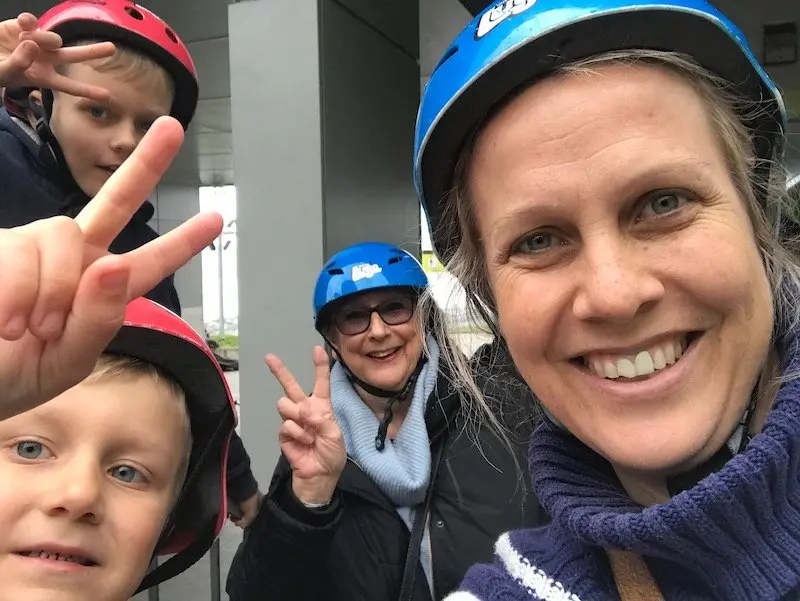 What is the best travel insurance for New Zealand?
Never travel without travel insurance.
Our motto is 'if you can't afford travel insurance, you can't afford to travel'.
We've written a Travel Insurance cost comparison to help our readers work out the best travel insurance for New Zealand for a family.
Take a look.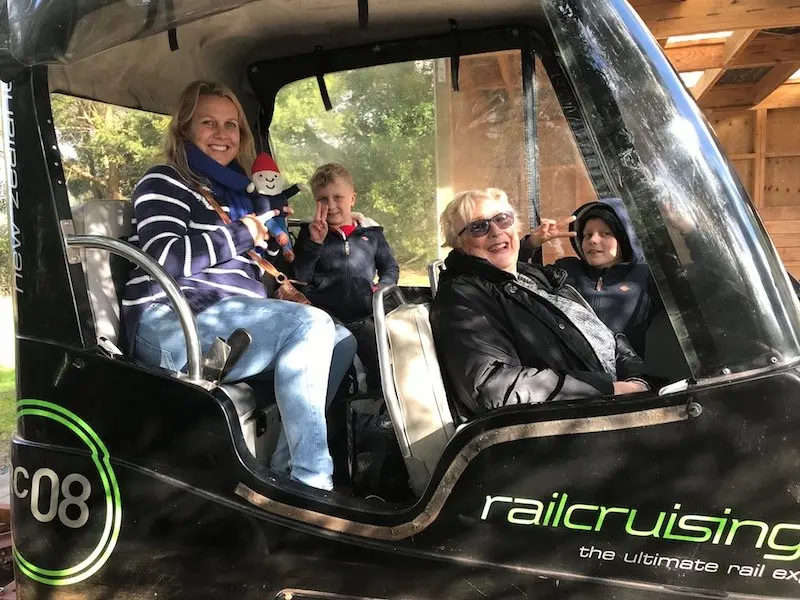 What visa do I need for New Zealand?
Click here for all the NZ visa information.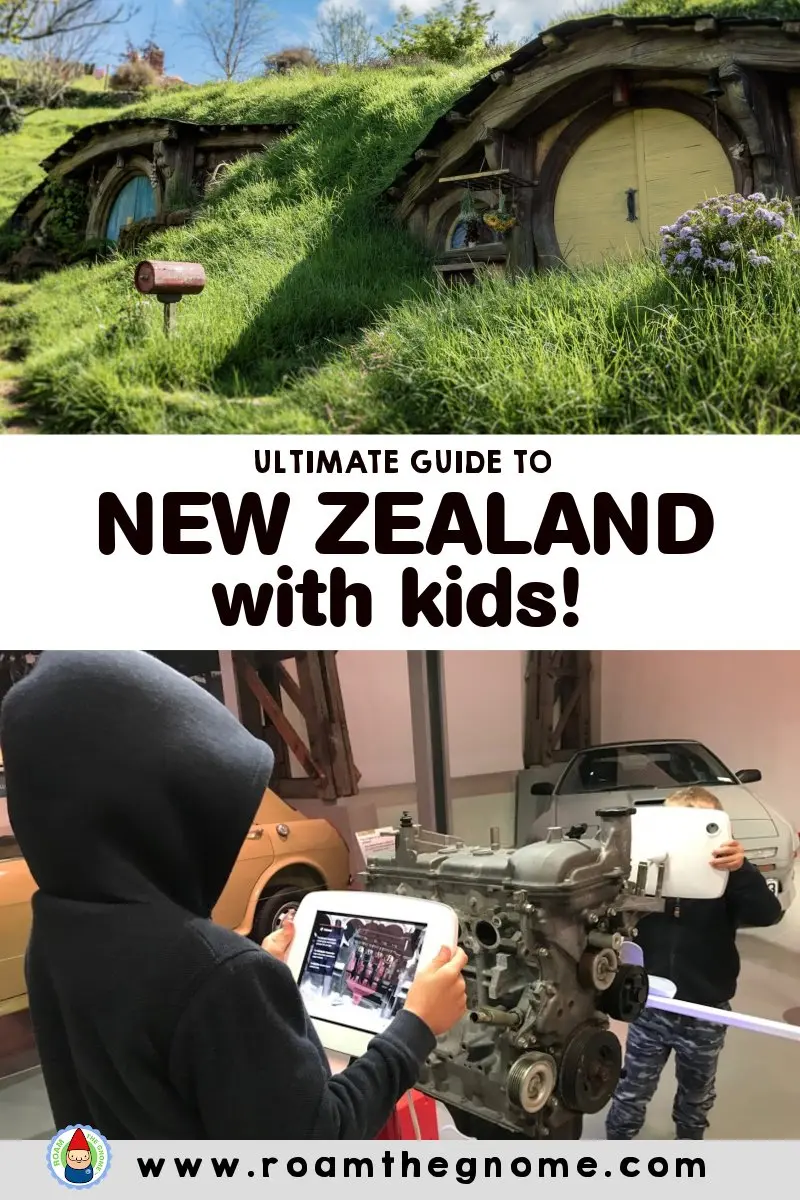 Can I go to New Zealand if I have an Australian visa?
If you need an Australian visa for your country, you'll need a separate visa for New Zealand too.
(Some countries have visa waivers with both Australia and New Zealand that last three months.)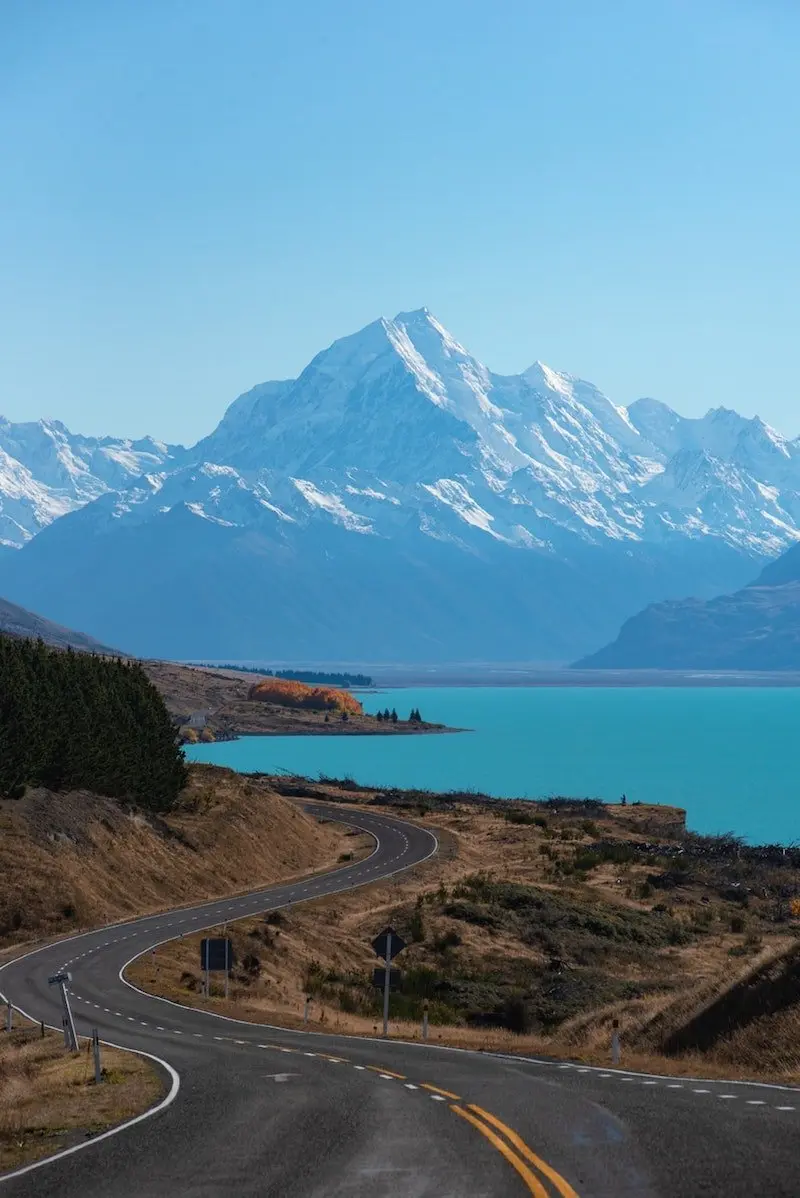 Image credit: Casey Horner via Unsplash
What is the best time of year to visit New Zealand?
For skiing, visit in the New Zealand winter (July to mid September. August is the best.)
For all other holidays, go when it's warmest.
New Zealand is bloody freezing at the best of times, and while cafes, restaurants, and some attractions provide heating in the cooler months, getting out and about in New Zealand with kids means layers and layers and LAYERS of clothing, AND big jackets to carry around too.
That makes life more difficult when you have kids in tow.
We love to visit between November and January.
The temperatures then are perfect for travelling around both the North and South islands of New Zealand.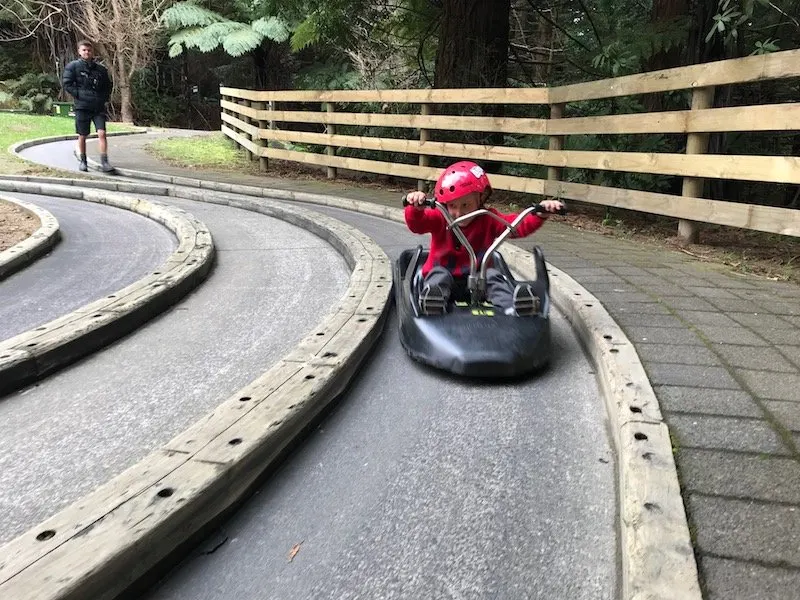 What are the coolest things to do in New Zealand?
Followed closely by a trip on the downhill LUGE in Rotorua or Queenstown.
My boys would argue the Rotorua Luge is THE BEST THING TO DO in New Zealand.
My vote is the Mud Baths in Rotorua.
Hands down, it's the number one thing to do for adults in NZ.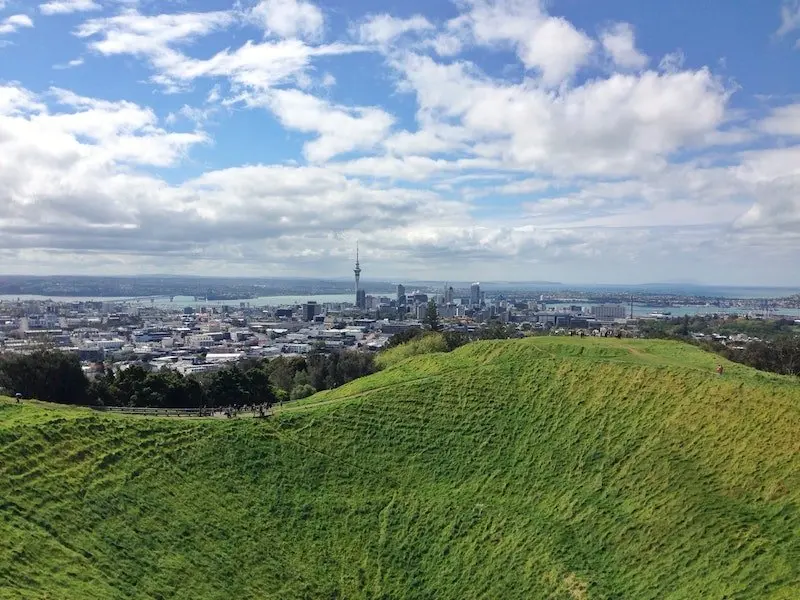 Image credit: Henry McIntosh via Unsplash
How long would I need to really see New Zealand?
You can do a pretty good roam around the North Island in 3 weeks.
Same for the South Island.
A solid month split between both islands, if you can't manage more, would allow you time to see all the BIG sights, and a few smaller ones too.
(PS: We're planning our next trip to visit the New Zealand South Island to explore Christchurch, Milford Sound, and Queenstown. Hit us with your best tips! )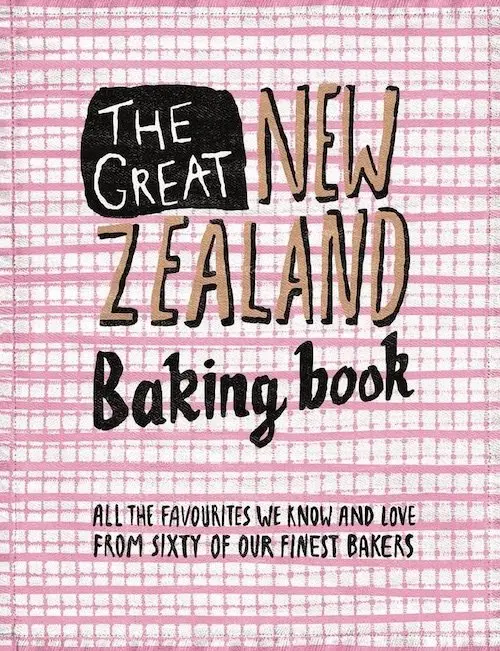 Where do I find a supermarket in New Zealand
Click here for our huge guide to New Zealand grocery stores, AND a big list of the NZ food you should buy there for gifts and souvenirs, and to try!
Best New Zealand food souvenirs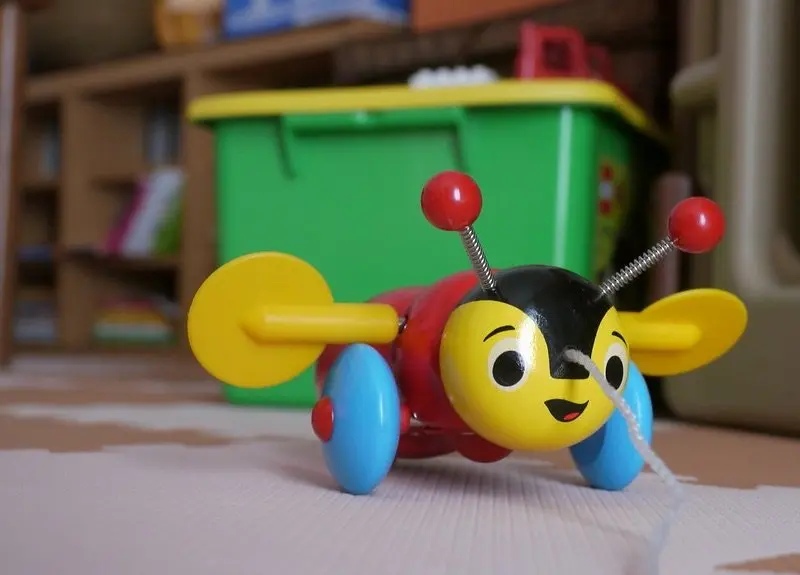 Image credit: Hikosaemon via Flickr CC BY 2.0
Best New Zealand Shopping Guide
Wondering what to buy in New Zealand for family and friends?
First up, here's a guide to the best New Zealand souvenirs – both unique, affordable and much loved by kiwis.
No.1: Best Markets in New Zealand
Top spot to pick up made in New Zealand gifts.
No.2: MORE of the Best Places to shop in New Zealand for Arty Crafty Design Loving Folk!
This is where to find unique things to buy in New Zealand, often made by the artists.
Toadstool Rating: Fun things to do in New Zealand for kids

LOOKING FOR MORE FUN CITIES TO VISIT WITH KIDS?
We'd love to help. Click the links in blue below for more family friendly activities around the world.