INSIDE: Roam the Gnome's Best Tips on how to travel the world on a budget with kids? Yes, you can too!
It IS possible to travel with kids on a budget.
Want to know how to travel the world on a budget like we do?
Planning ahead is the key.
It does mean making a few adjustments here and there, but taking the kids to see the world is worth every sacrifice in my mind.
If you are saying "I want to travel the world, so where do I start?" we have a few ideas.
You've come to the right place to find inspiration on planning a family trip on a budget, or how to save money when you travel when buying tickets, flights, entry to local attractions and more.
Take a look below at our tips.
Disclosure: This article contains affiliate links. If you make a purchase after clicking on one of these links, we may receive a small commission at NO extra cost to you.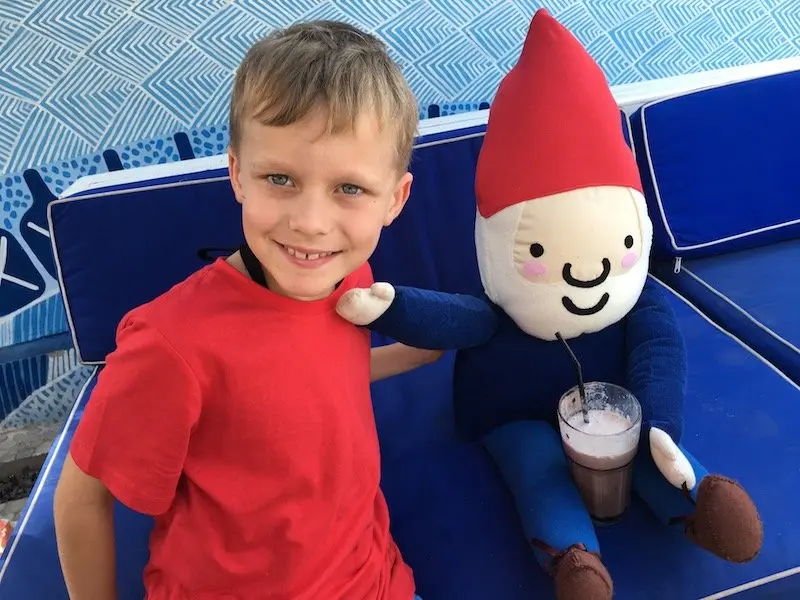 HERE'S A LIST OF OUR TIPS ON HOW TO TRAVEL WITH KIDS ON A BUDGET
No.1: Choose budget destinations
Correct at time of publication. Please check with venue for updates. We apologise in advance if there have been any changes we are unaware of. All prices in local currency.
Mostly, budget travel with kids is about making a change to your attitude and believing you CAN travel too.
Trips to Europe or America are possible, but it will take a while to save up. Make a plan and start today.
In the meantime, stick to Southeast Asia, India, Indonesia, Poland, some parts of South America, and Nepal overseas to make your money go further.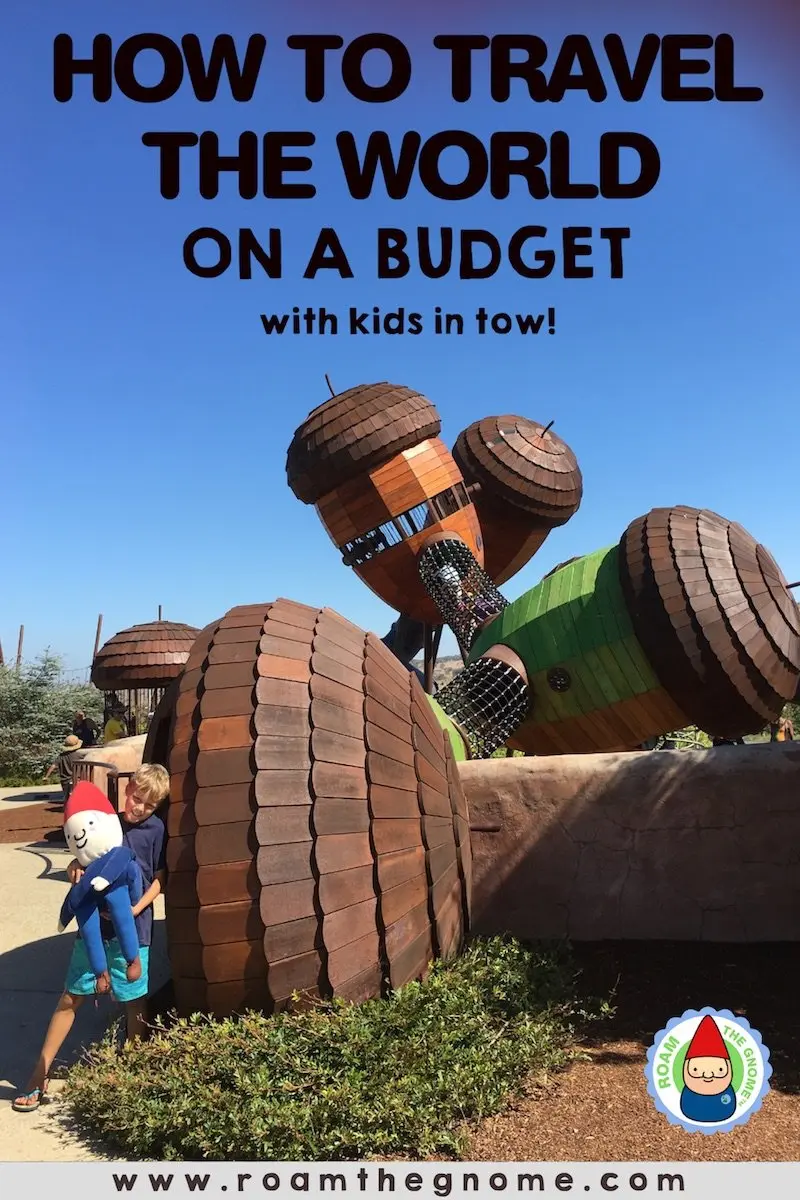 No.2: Travel around your own country
Travelling around your own country, state, or city is the cheapest way to travel with kids on a budget.
No airfare expenses
There are NO airfares! There's the biggest saving right there.
No public transport fees
You can travel by car or van, so no public transport fees.
If it's your own car, double the savings as you don't need a hire car.
(Some people argue it's cheaper to hire a car or RV, to save money on repairs or wear and tear on your own car. It's something to think about, for sure.)
Petrol is relatively cheap. Diesel is cheaper and will take you further.
Camping is cheap (or free!)
You can throw a tent in the boot, and free camp (freedom camp!) for days on end.
There's really no excuse not to travel with kids.
No.3: Buy travel insurance
If you are travelling on a budget with family, don't skimp on the insurance.
EVER.
It could cost you big bucks in medical costs, or extra travel costs you weren't expecting.
These can add up quickly!
If nothing else, at least NRMA travel insurance that will organise a hire car and a few nights free accommodation if you break down and have to have the car towed home.
It's happened to us, in the most remote town in Australia – Turkey Creek roadhouse, between Broome and Kununurra in Western Australia.
We were stuck for 3 days at the roadhouse, before catching the next bus heading towards Broome.
We left the empty kombi in the hands of the roadhouse managers, trusting the kombi would be collected on a road truck, two days post.
It was, and was sent all the way back home to the grandparents home, who looked after it till we returned.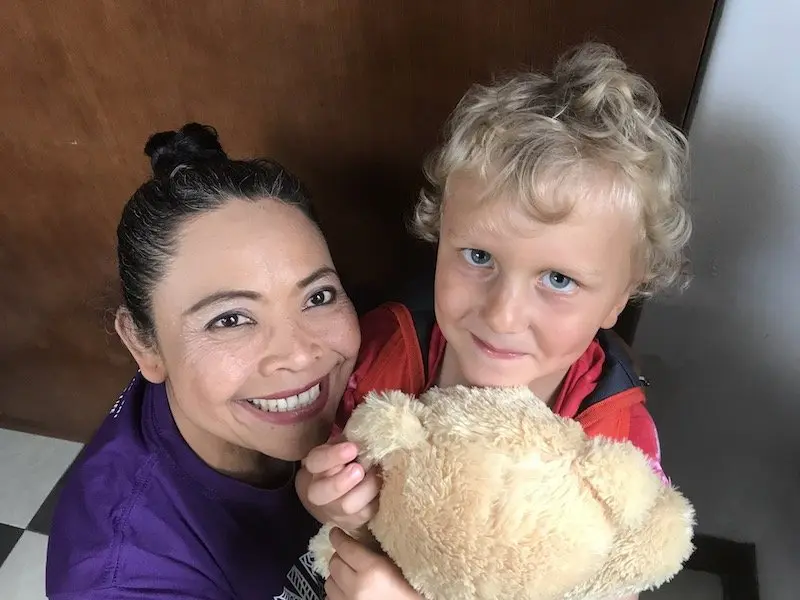 No.4: Choose family friendly destinations
Some countries and cities are more child-friendly than others.
Bali is good, so is:
Malaysia
Vietnam
Thailand
Singapore
Cambodia
India
Peru, and
Greece.
(There are others.)
These are countries where the grandma in your home stay will snuggle your crying baby.
Where restaurant staff will find a make-shift highchair for a toddler if there's not one on site.
Where young women gather to chat and laugh with the children in broken english.
And where the local fisherman are not bothered by inquisitive 5 year old boys.
We adore travelling to these countries with young kids in tow.
Nothing is ever too much trouble.
A child's tantrum is not going to destroy anyone's day, and inquisitive, curious children are not going to bug any grumpy stuck-in-the-mud commuters, on the train heading home after a hard day's work.
Child friendliness should be high on your list of priorities when it comes to dreaming of traveling to your next family holiday destination.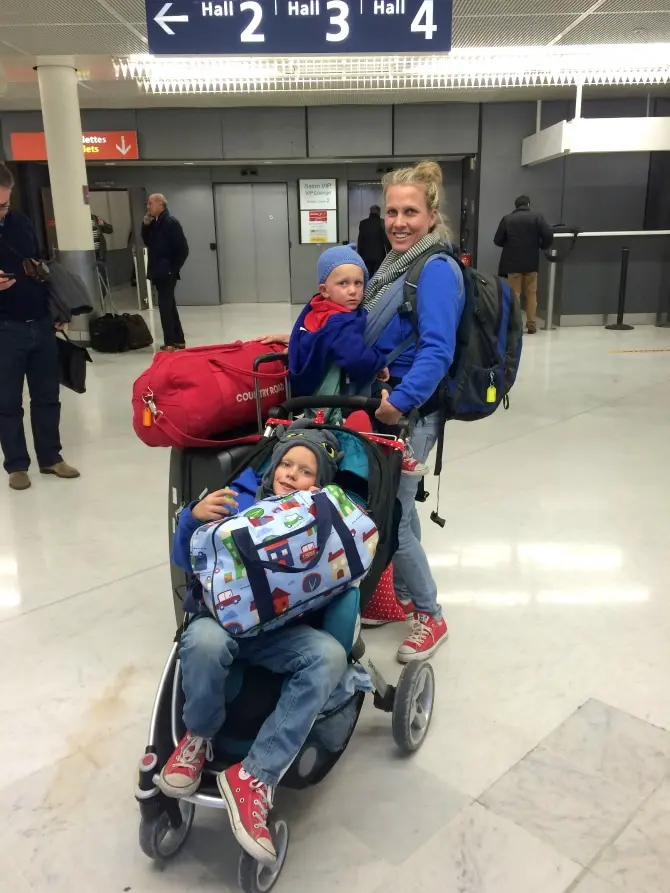 No.5: Save up for the BIG trips
Every couple of years, we go for a big one.
The 6 week jaunt around far-flung places like:
Saving for this kind of trip is easy for some, not so easy for others, but we make it a priority.
Our most recent trip was to travel to Lapland to visit Santa and his elves.
The cost of a Lapland Christmas trip staying at the offical Santa Claus Holiday Village is enough to make your eyes water, but it's a once-in-a-lifetime adventure that couldn't wait.
The big boy was 11. The little one was 6.
It was a now or never decision.
So last year, we laid low and took extra care when saving and spending money.
We:
spent time hanging out at home – a lot.
ate in, and spent our pennies during school holiday breaks on treats like ice-creams at our local gelato shop, and hot pies at the local bakery
hired new-release videos instead of traipsing off to the cinema.
Was it all worth it? Absolutely.
Those 6 weeks in Europe created memories, stories and experiences you can't replicate anywhere else.
It's the beauty of travel.
We live for the adventures.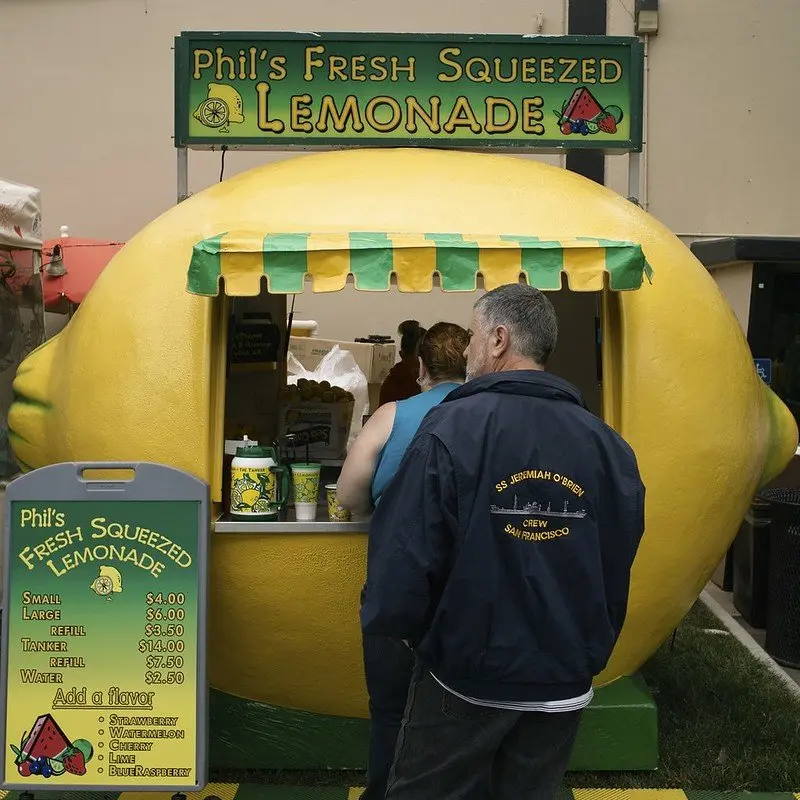 Image credit: Jun Seita via Flickr CC BY- 2.0
No.6: Start a side-hustle
I love reading about all the ways creative people earn extra cash on top of their main job or career.
It's the quickest way to start saving money for a one week or one month trip.
It's now called a 'side hustle' and for many people, this side hustle turns into their full time passion.
Teaching English to Chinese children through VIPKids is a common strategy for many family travel lovers.
A side hustle can make the difference between visiting Hawaii with the family and staying in a bland hotel with no onsite pool, 5 blocks away from the beach, OR booking 7 nights at Disney Aulani resort.
That's worth giving up a bit of Netflix time for.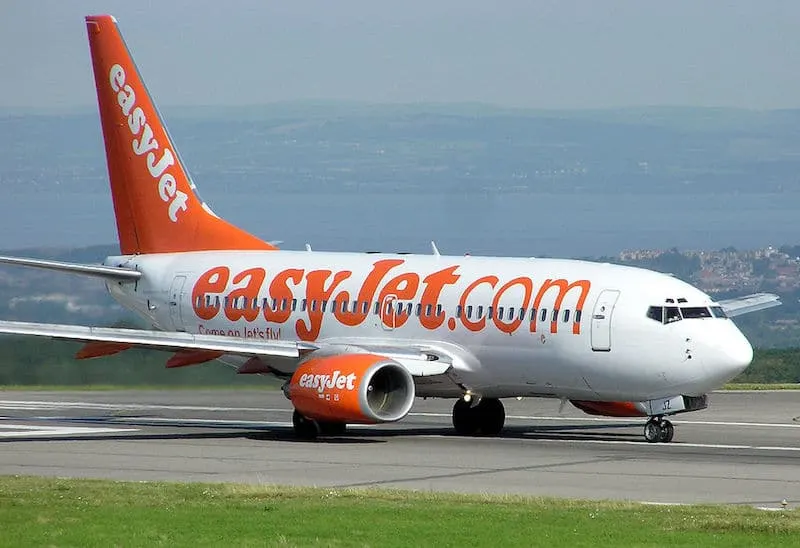 Image credit:Arpingstone CC0
No.7: Fly with a budget low-cost carrier airline
We love Jetstar in Australia.
Other Australian family travellers swear by AirAsia, or are super fans of Scoot.
To be honest, I don't practice an allegiance when it comes to choosing budget airlines.
I'll love anyone, as long as they can get me places on the cheap.
(But mostly Jetstar).
In England, we flew Easy Jet to Paris, and Vueling from Paris to Rome.
READ MORE: How to book cheap flights with Easy Jet from London to Paris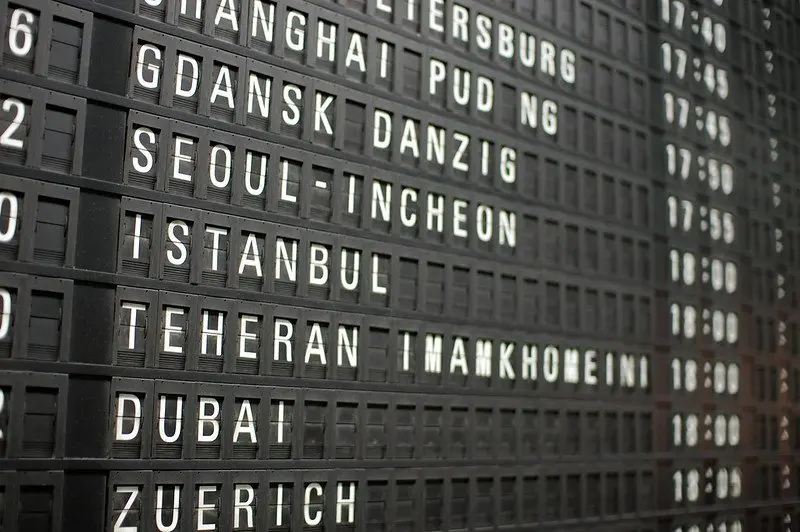 Image credit: Gabriel White via Flickr CC BY-SA 2.0
No.8: Book flight tickets on sale
The trick to knowing when the sales are coming is to sign up to ALL the airlines and flight wholesalers, and get on their list.
They fill your inbox with all the details about upcoming discounts, special package deals, and annual sales including "return for free"!
Hot tip: Set up a dedicated email address for all these newsletters, and check it once or twice a week only.
This keeps your main inbox clutter free, and remembering to check the email inbox every few days keeps travel top of mind.
PS: Round the World flights are cheaper than many standard return fares.
We booked an around the world ticket for our jaunt in 2015, stopping in:
Hong Kong
London
Paris
Rome
New York
Orlando, and
Los Angeles.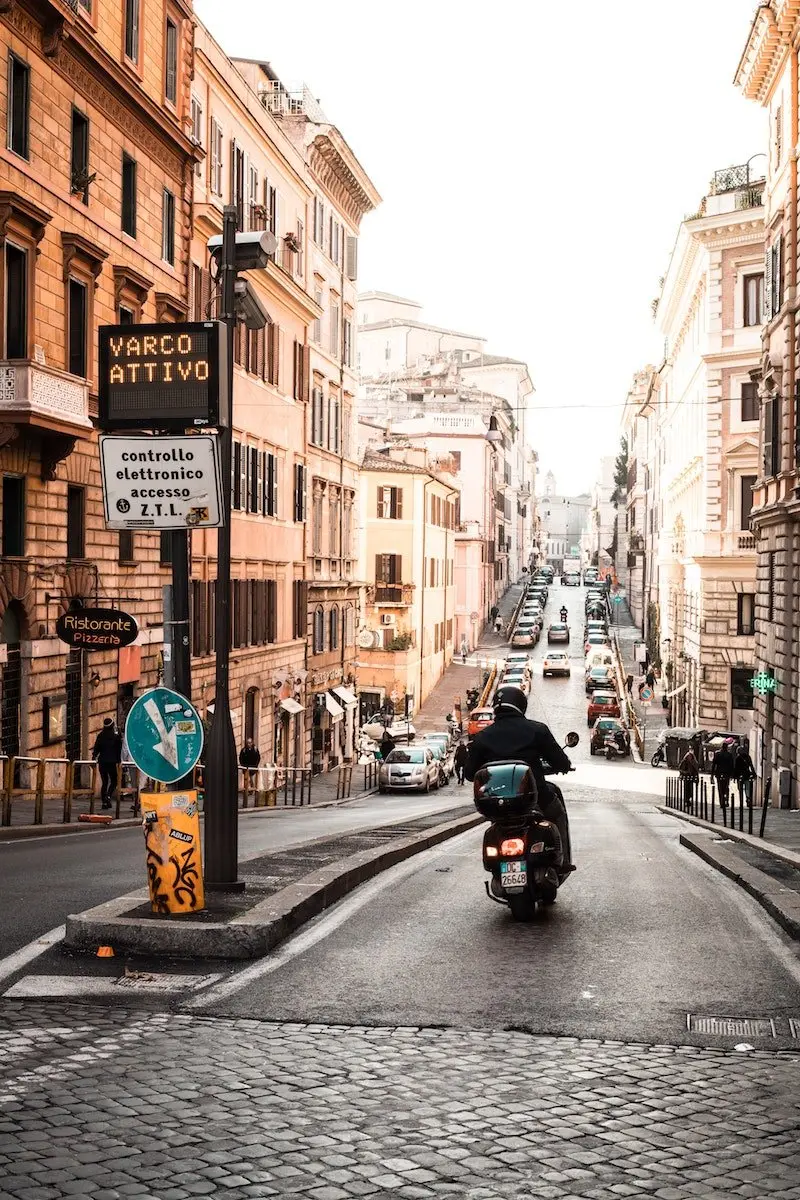 Image credit: Gabriel White via Pexels CC0
No.9: Stay off the beaten track
Get on google maps, and look for accommodation that's close to town, but not right in the centre.
You'll find these hotels and accommodation to be way cheaper than the ones closer in.
Pick the budget chains (Ibis Budget is a good one) – these hotels are simple with no frills and safe.
I like that the brand is recognisable.
That gives me a sense of security when booking overseas too, knowing:
the hotel will be in a decent area, and
will have a minimum standard for cleanliness!
AirBnb apartments
Or search for a quirky AirBNB apartment, down a side street.
Thank goodness for our Italian speaking taxi driver who called the host to come meet us, as the street directions were a bit iffy.
Five minutes after we found it and dropped the bags, we headed out to get our bearings, and ran smack bang into the TREVI FOUNTAIN!
I had NO clue it was 100 metres from the front door.
We love digging around a bit to find the 'cool' (but safe) neighbourhoods where the local creatives (artists, graphic designers, interior designers, craftspeople, makers, florists etc) flock to.
Staying in these places means we can wander about, and pretend we live in their world for a while too.
You can always try house sitting if your kids are a bit older,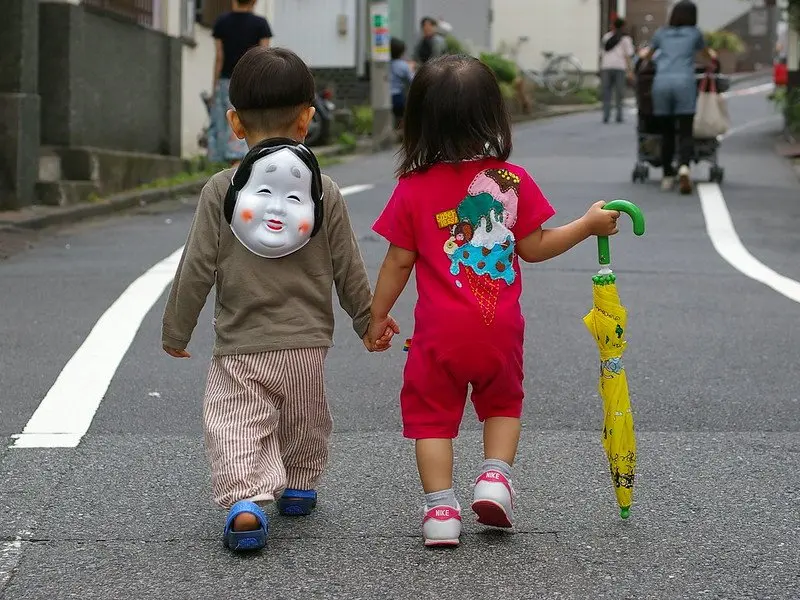 Image credit: Tamaki Sono via Flickr CC BY- 2.0
No.10: Walk everywhere you can
But don't skimp on the airport pickup transfer, especially in Paris.
In our book, the money you spend on a personalised airport pick up, where they wait for you with a sign with your name on it, is priceless.
Where it's safe to do so, we bring good walking shoes, and leave a little earlier to make our way to our first destination, local attraction or event of the day.
The best part of doing this is meeting all the locals along the way.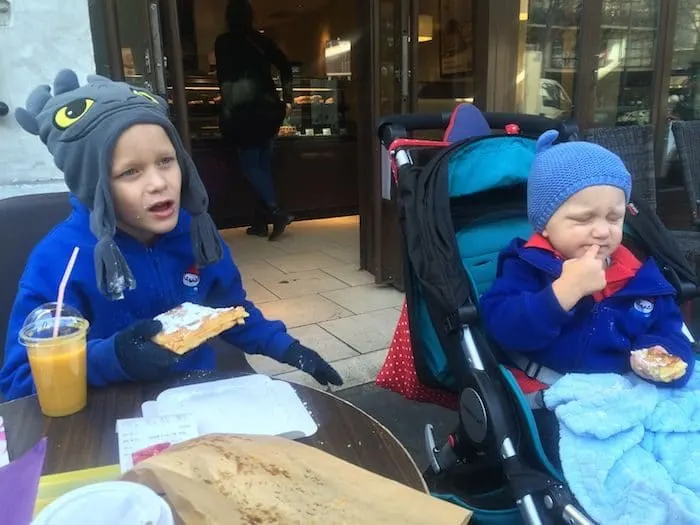 No.11: Eat main meals twice daily
Do you really need breakfast, lunch AND dinner every day?
No way.
We start with a big breakfast if it's complimentary in our hotel, otherwise we gulp a cup of hot tea in the room, and fill the hole with a simple sandwich or crackers we either make in the hotel, or with ingredients from the local supermarket (NOT convenience store.)
We eat our biggest meal at brunch, when it's cheaper.
We love local bakeries, and pop in late afternoon for the end of day bargains.
Find a Deli or Local Grocery Store for cheap meals
We find a deli, grocery store or local supermarket to find the fixings for a quick picnic dinner.
In Australia, you can buy a hot cooked BBQ chicken all day long at both Coles and Woolies, for less than $10.
Nowadays, you can pick up a roast beef too.
If it's too hot for anything but cooling foods, look for:
ready to buy deli meats
soft cheese
basil pesto dips
hommus
turkish bread, and
antipasto
They sell ready-made salad, tabouli, and pasta salad the kids love too.
It's a quick and easy feast on the road.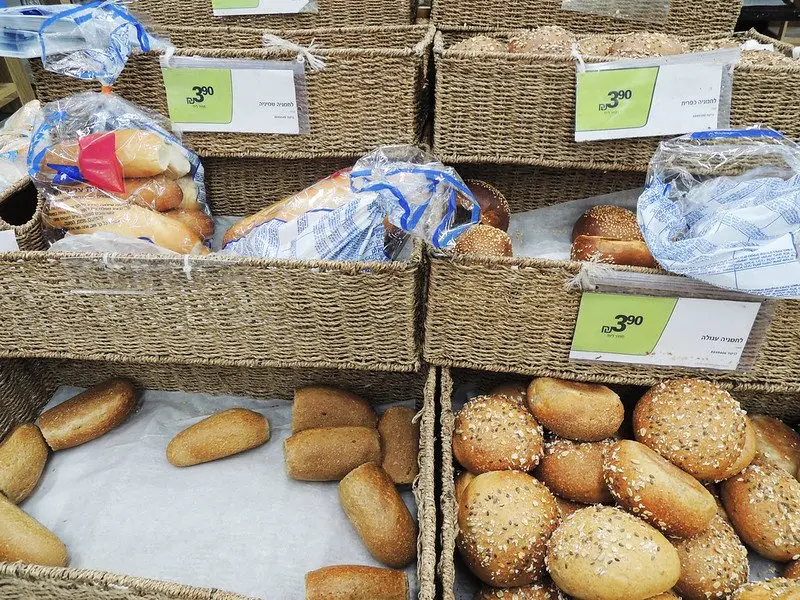 Image credit: Piotr Rokita via Flickr CC BY- 2.0
No.12: BYO snacks to fill the gaps
Locating a real everyday supermarket (as opposed to a tourist supermarket, or convenience store) is our first priority in a new place.
If we can't find one, we ask the locals to point us in the right direction.
As always, supermarket shopping is the cheapest way to eat when travelling with kids.
We pick up plenty of snacks to carry with us:
packets of crackers
muesli bars
popcorn
pretzels
plain biscuits
fruit – bananas, apples, berries
trail mix, dried fruit, nuts
a loaf of sourdough bread and cheese
Things that don't need special care, and can cope with a bit of rough and tumble.
In the colder climates, we buy hummus and brie cheese.
Or when we travel by car or van, we pack a soft cooler bin (esky) for extra flexibility and the ability to keep milk cold for cereal.
Cereal is always a winner with my boys, and cheap to fill up their ginormous stomach caverns.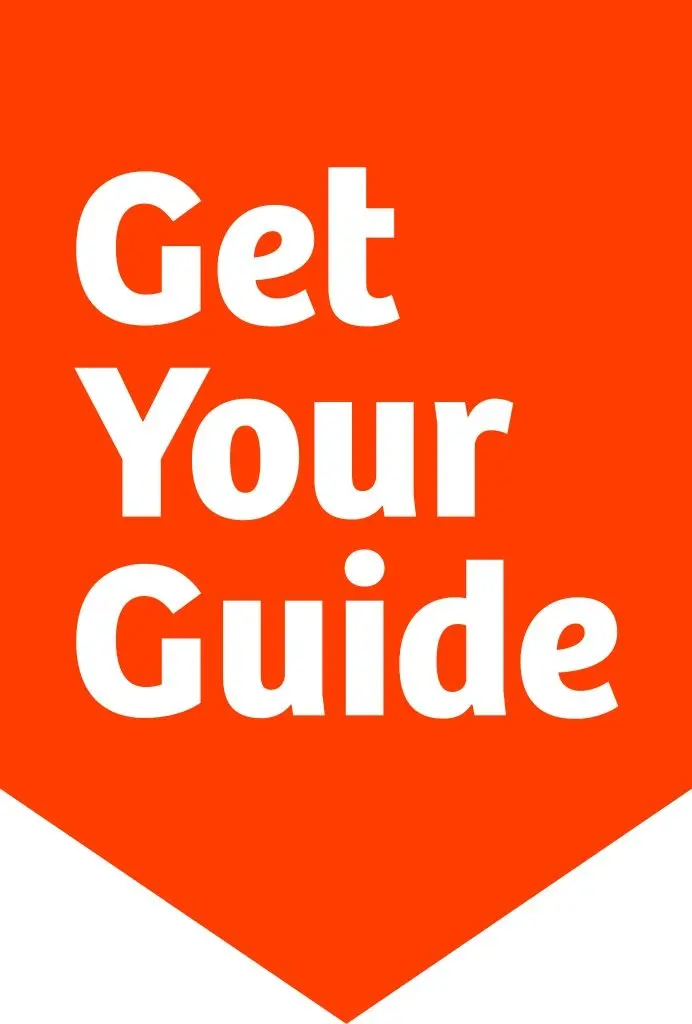 No.13: Find Discount Entry Tickets & Tours ALWAYS
Never ever pay full price for local attractions and tours.
Buy tickets online
The easiest way to save money on travel is by checking the attraction's website.
That's usually the cheapest way to buy tickets, at least 10% off the price at the door.
That quickly adds up when you are buying two or three tickets.
It's hundreds over a few weeks of travel.
Discount Sites
Next, sign up to the local discount sites such as Groupon, or Scoopon, or similar to see the deals for the week.
(You'll often find discounts at family restaurants too)
Then look to websites like KLOOK
, or Get Your Guide to compare their prices for entry, or entry plus transfers.
The difference in prices can be huge.
Discount Coupons
You can find discount coupons too.
Check out ALL the:
local tourist magazines
the family magazines in town, and
also the local family travel websites in each city.
They'll often have a code for you to use, better than anything in a tourist magazine as they are targeting a particular audience.
If you can find discount tickets for DISNEYLAND (try Undercover Tourist), there will be a discount somewhere for most of the family attractions on your itinerary.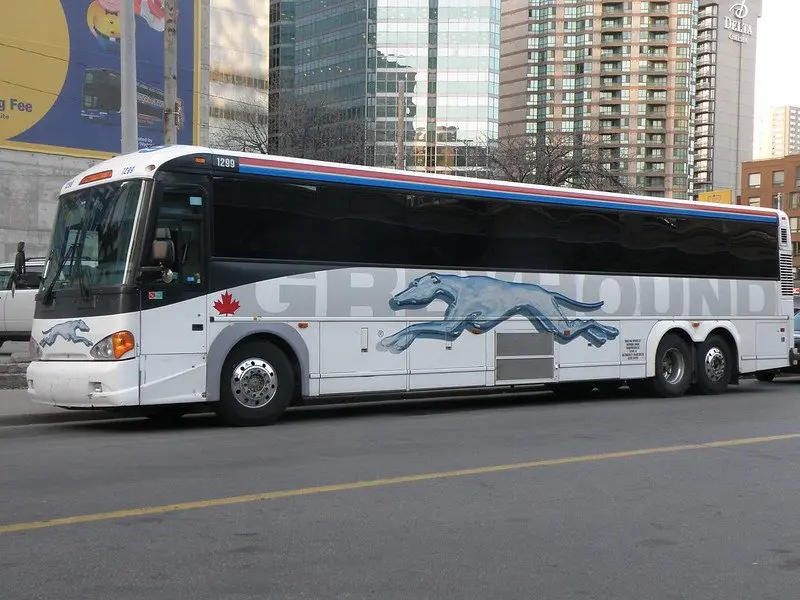 Image credit: Frank Deandro via Flickr CC BY- 2.0
FAQ ON HOW TO TRAVEL THE WORLD ON A BUDGET
What are the best resources to find out how to travel for free?
I don't know the answer to how to travel the world with no money.
I'm sure there's one or two people out there who've done it as part of a challenge, or personal quest, but really?
Part of the joy of travelling is firstly saving up for your goal.
Secondly, INJECTING your hard-earned money into the local economy, exchanging money for local travel, food and experiences makes travel meaningful.
I definitely don't recommend trying to travel for free, especially when I've seen lots of stories lately about begpackers.
"Begpackers" are:
able and fit backpackers
usually from affluent countries
who beg for money from locals in Asia, Indonesia, and India to keep travelling.
I find that to be rude and disrespectful to these people, many of whom have little money themselves and definitely couldn't afford to travel the world independently.
To those twats, I say get a job, and get yourself home.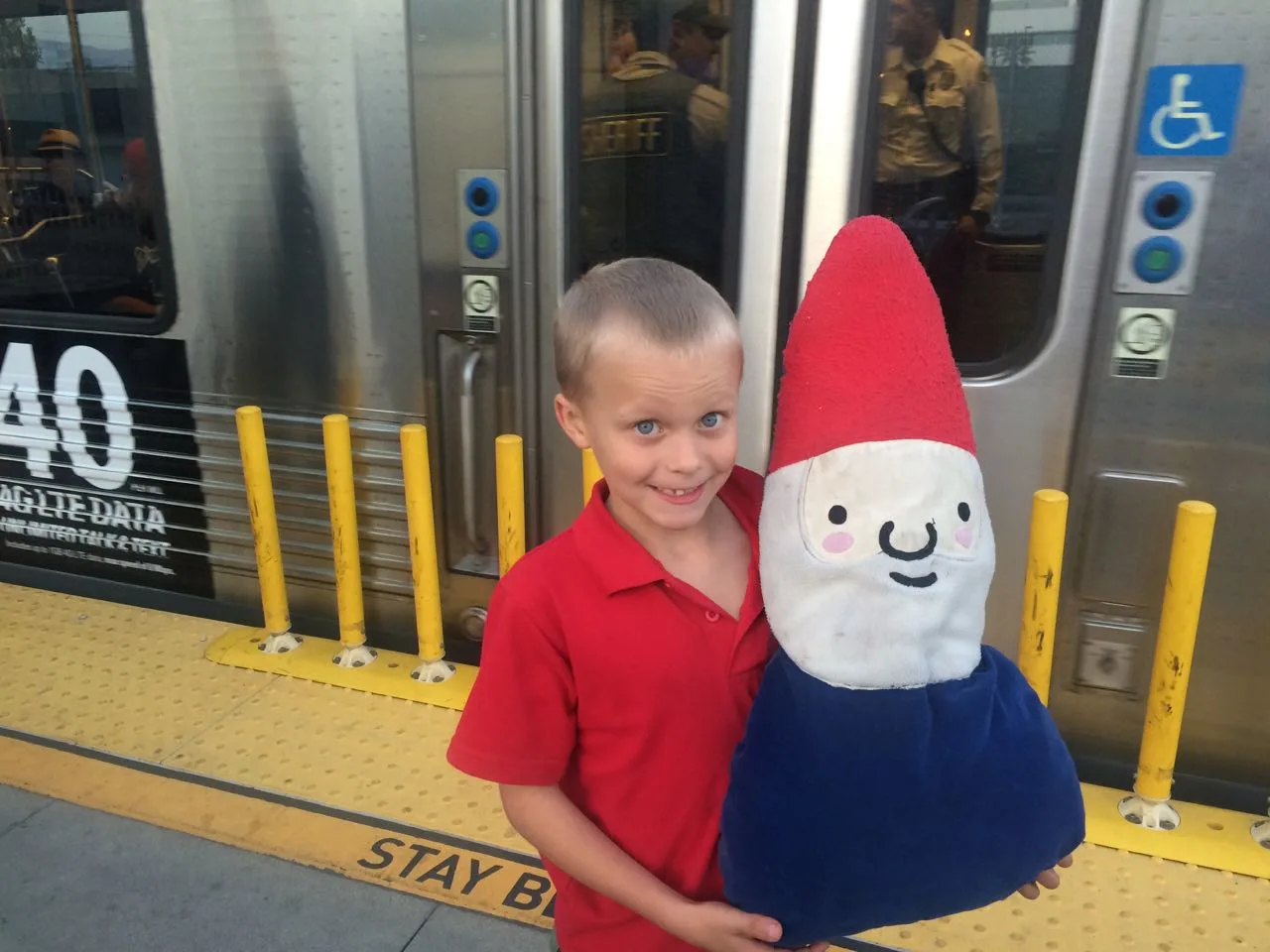 What are some more cheap ways to travel?
Want to know how to travel the world on a shoestring budget? Here's our tips.
If you have more time than money, take the bus.
Or the slow route.
Camp.
Swap a few hours work or cleaning for a bed in a hostel.
Couch surf if you want to. (Be safe and sensible.)
Make friends with other travellers and visit them at home.
Be sure to reciprocate the favour.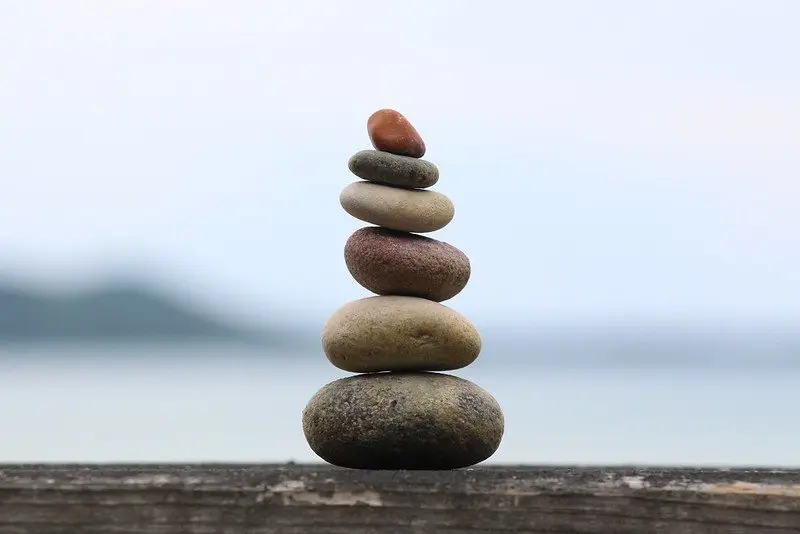 Image credit: Woodley Wonderworks via Flickr CC BY- 2.0
How much does it cost to travel the world?
That's totally up to you and your spending habits.
I love the free stuff and plan my itinerary to take advantage of free museum entry days, or late night entry, or early bird tickets.
Buy a secondhand travel bike, and ride everywhere.
And walk.
A lot.
Some things cost a bundle. (Lapland, I'm looking at you)
This forces me to start saving earlier to make sure we have enough in the kitty.
Or I pick up some extra freelance work to cover the difference.
Become a minimalist and sell off your unwanted possessions.
I sold a bundle of my favourite books to some colleagues, and made $300 overnight. It paid for our passport renewals.
I've learned to love experiences, over stuff.
I'd love to be a millionaire, or have been born into a wealthy family.
As I'm not, and wasn't, I do what I have to so I can spend more time on the road, exploring and adventuring with my boys.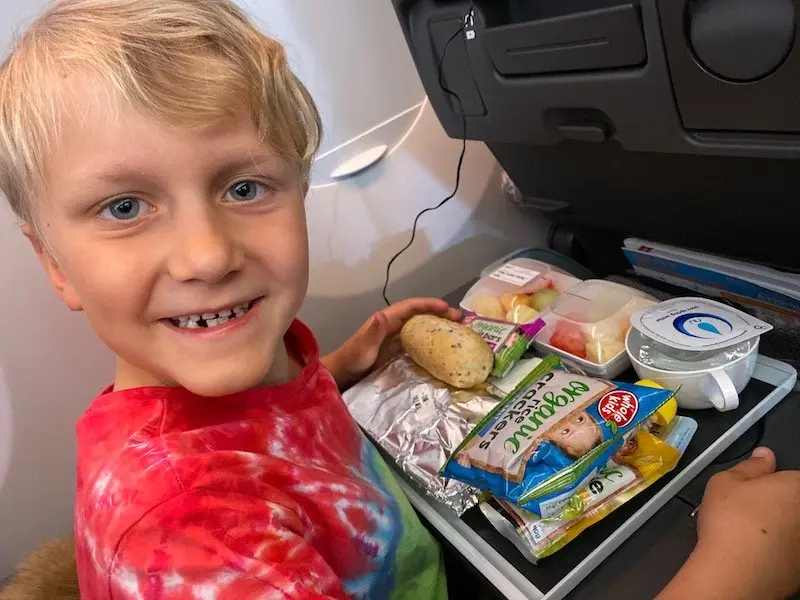 Whats the smartest way to travel the world on a budget?
All of the above.
Is it possible to Travel around the world on a Budget?
Hell yeah!
That's what we do.
We also enjoy the odd splurge on 5 star hotel, or unique adventure when we can.
Staying at Mara River Safari Lodge in Bali, and taking an elephant ride to breakfast was one of those money-can't-buy experiences.
(Actually you can, and we did, and it was worth every cent.)
Ned vomited after the bumpy transit as we sat down to breakfast in the restaurant, so that made it doubly memorable!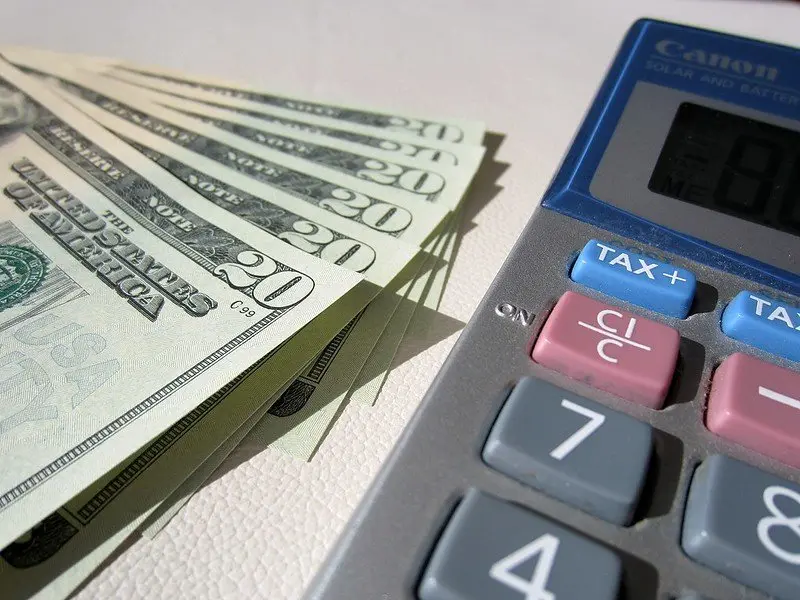 Image credit: 401K calculator via Flickr CC BY-SA 2.0
Do you have more budget tips for family travel?
Email them to us: [email protected]
We'll add your suggestions to our list with attribution back to you.


Want more of Roam the Gnome's Best Travel Tips?
Correct at time of publication on Roam the Gnome. Please check with venue for updates. We apologise in advance if there have been any changes we are unaware of. All prices in US dollars, unless otherwise stated
Click the blue links for all the travel tips.