INSIDE: Roam the Gnome's Easy Jet Review – Guide to cheap flights London to Paris with this low cost carrier airline.
If you are looking for the cheapest way from London to Paris, check out Easy Jet flights from London to Paris.
The Easy Jet London to Paris route flies regularly each day, and fares can be found for as little as £20 each way!
Easy Jet makes family travel to Paris so affordable.
Read on for our guide on how to book cheap flights London to Paris with Easy Jet.
Disclosure: This article contains affiliate links. If you make a purchase after clicking on one of these links, we may receive a small commission at NO extra cost to you.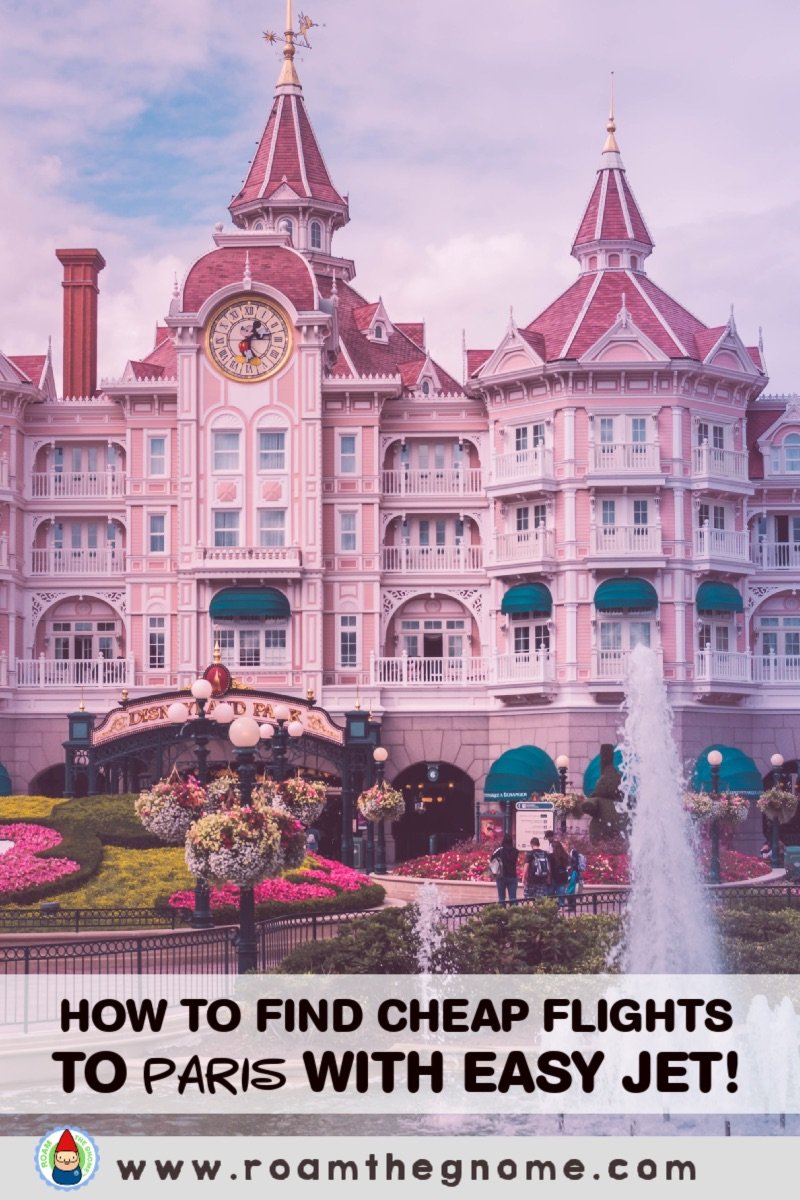 Cheap Easy Jet Flights to Paris from £20 each way
We flew Easy Jet London to Paris and for a budget airline, we were suitably impressed.
The airline was clean.
The hosts friendly and helpful.
And the price was right.
And there's plenty of reasons to book a cheap flight to Paris when you can do all these things below on a mini break in Paris!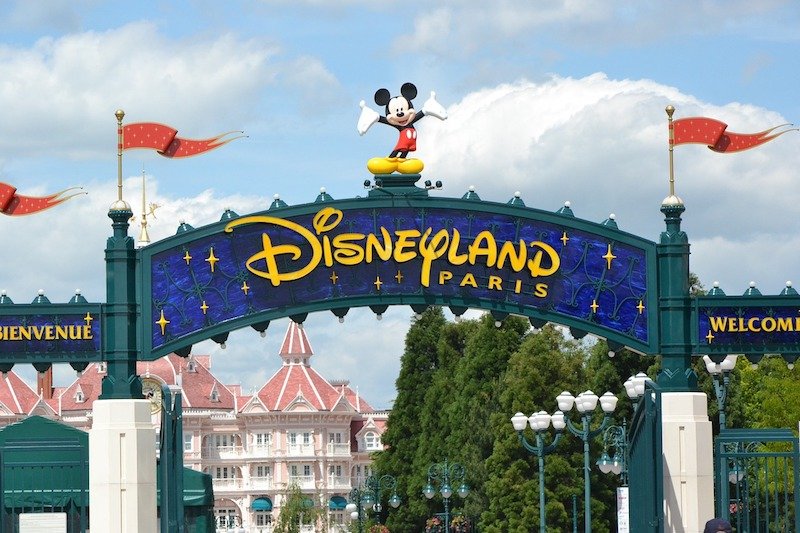 Image credit: Bunzellisa via Pixabay CC-BY 1.0
Easy Jet to Paris for a Fun Family Mini Break!
Visiting Paris with kids is fun.
There's so many things to do in Paris with kids including:
Saving money buying cheap Easy Jet flights means more cash to spend on these Paris attractions.
---
Hot Tip: Book Disneyland Express Tickets and Shuttle Transport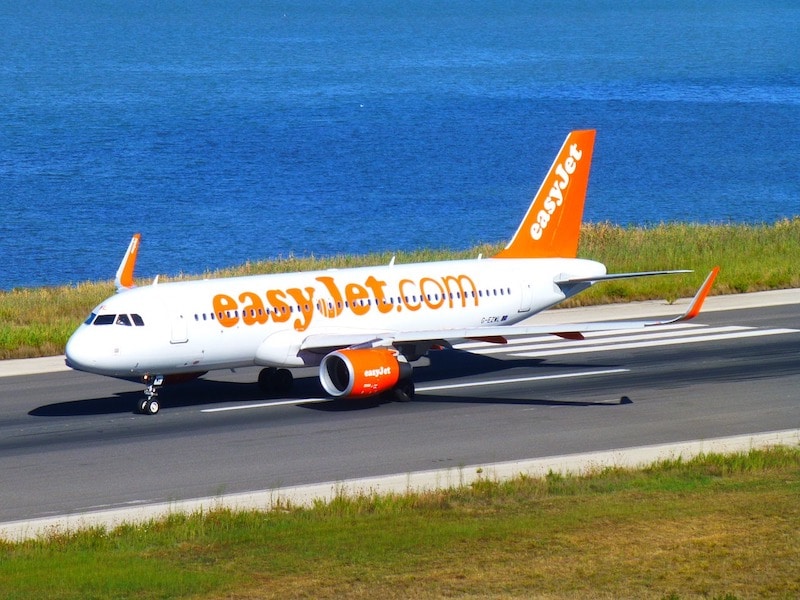 Image credit: Jan W via pixabay
Easy Jet Flight Deals: Standard and Flexi
A standard fare on a London to Paris flight includes:
the flight fare
taxes
the administration fee, and
one cabin bag per ticket.
That's it, in a nutshell.
Flexi fares are MUCH dearer, but include:
the option to change flight dates
one checked bag,
plus two carry on bags inside the cabin, and
a £5 pound inflight voucher.
The choice is yours!
---
READ MORE: Stay at the BEST Paris Hotel for Families near the Louvre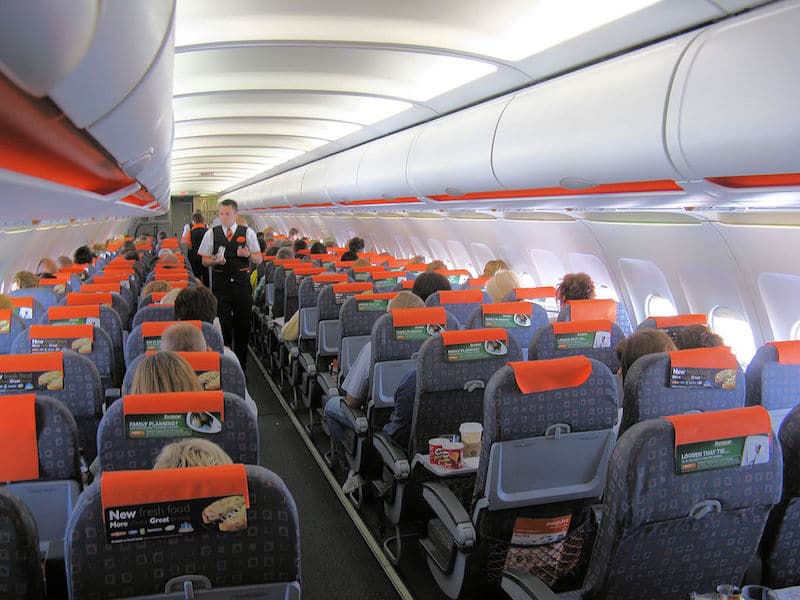 Image credit: Arpingstone [Public domain]
Easy Jet cheap flights to Paris from London for less than £50 return!
If you are the type who can travel light, you can find London to Paris flight fares starting at an unbelievable £18 one way!
Tickets from London to Paris on kid's fares for children ages 2 -15 can be even cheaper.
A one-way child's fare can go as low as £8.99! (That's about $20 AUD!)
You can pay to take extra baggage too, even on the cheapest standard fare London to France flights.
Prices start at £15 pounds per bag, so not a lot extra if you fancy a bit of a shopping spree.
But do prebook excess luggage online before you go, or you'll pay at least double trying to do it at the airport.
---
Hot Tip: Book a Paris City Tour for Families, with Seine River cruise included!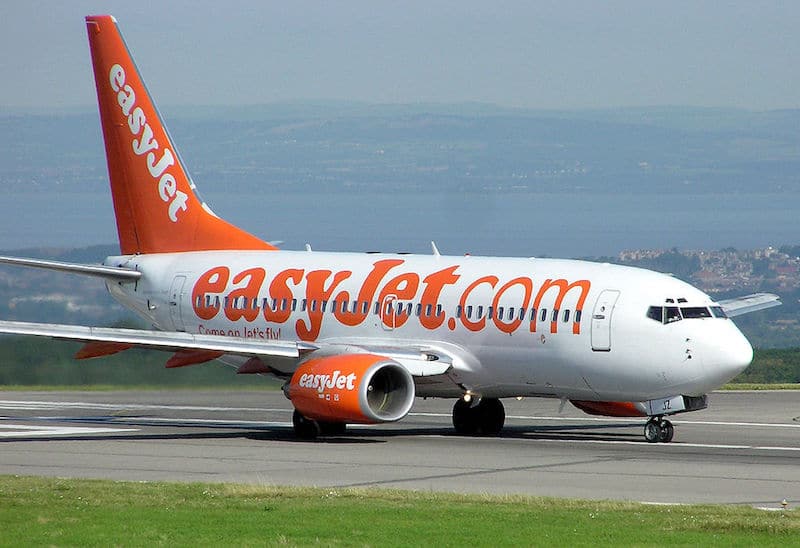 Image credit: Arpingstone CC BY-1.0
Best Tip for London to Paris Flights Easyjet on the Cheap!
No.1: Cheap Flights link on their website
Keep an eye out for their Easy Jet London to Paris Flights specials .
Cheap Flights from London to Paris come up all the time!
In fact, if you click this link, you can find ALL the cheap flights Easyjet have on offer to each particular destination.
The hardest thing to do will be to choose your next destination!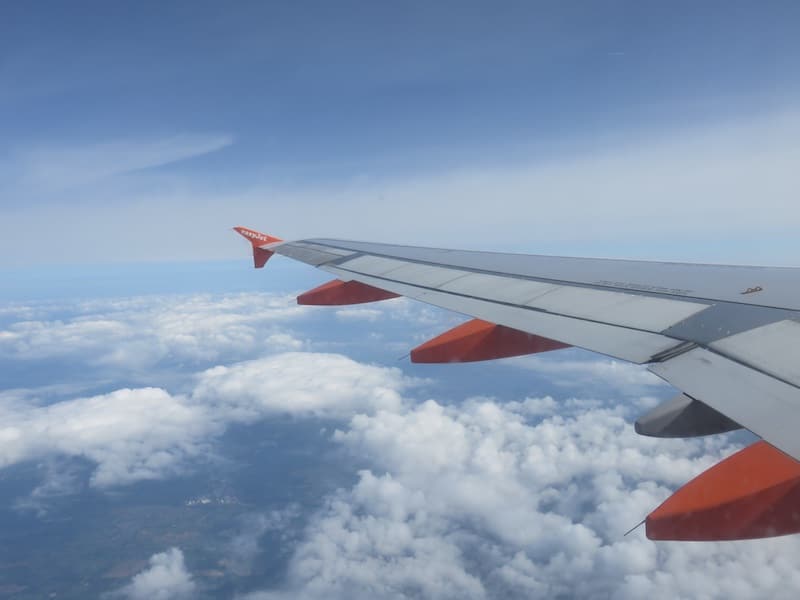 3 More Hot tips for cheap London to Paris Flights with Easyjet Booking
No.2: Easyjet newsletter
Sign up for the Easyjet newsletter to stay up to date with all their upcoming deals and bargains.
No.3: Inspire Me page
Or, check out the Inspire Me page where you can see all the current specials, including cheap flights from London to Paris, or:
cheap flights from London to Rome, or
cheap flights from London to Santorini
cheap flights from London to Barcelona
cheap flights from London to Florence…
Or cheap flights around Europe!
No.4: Follow Easy Jet on Facebook and Instagram
It's also a very good idea to follow Easyjet on Facebook! and Instagram.
You just never know when or where that next "flights to Paris from London" bargain flight deal is going to be announced!

THE INSIDE SCOOP: Cheap flights from London to Paris
Correct at time of publication on Roam the Gnome. Please check with venue for updates. We apologise in advance if there have been any changes we are unaware of. All prices in Euro, unless otherwise stated
Website: If you are planning travel with kids in Paris or France in general, bookmark this page today.
Book Easyjet tickets
Click the link above to book Easy Jet flights and search the best prices on Easy jet flights
Where does Easyjet fly to?
Easyjet operates domestic and international scheduled services on over 1,000 routes in more than 30 countries.
Take a look at the countries they fly to here.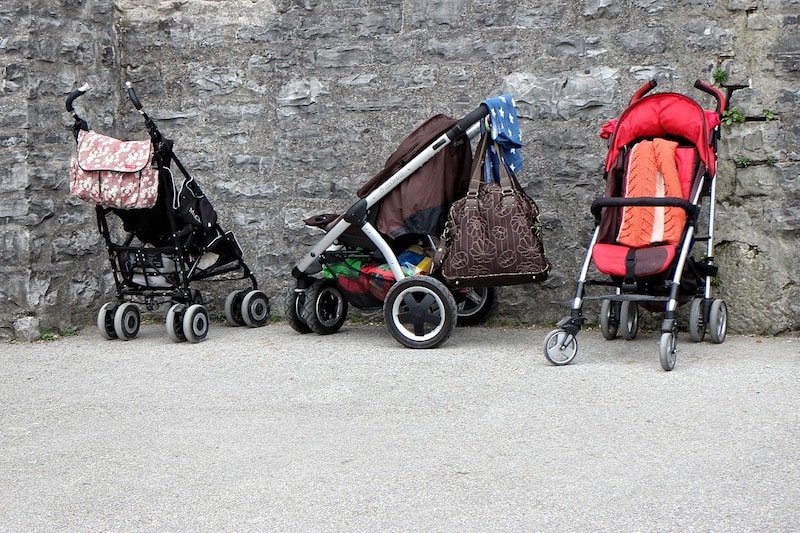 Image credit: Manfred Antranias Zimmer via Pixabay
FREQUENTLY ASKED QUESTIONS ABOUT EASYJET FLIGHTS
Easy Jet travelling with Children
Need more info on Easyjet travelling with baby or toddlers:
children's fares on Easy Jet airlines
children's age limits for Easy Jet
breastfeeding on board Easy Jet flights?
baby change facilities on Easy Jet flights or
luggage allowances for children on Easy Jet flights?
Tips for Easyjet flying with children
If you're travelling with children under 5, Easyjet will board you early as priority boarding so you can get settled
Choose your seats in advance (for a fee) to ensure you sit together;
Purchase Kids snack packs on board. Snack packs include flight entertainment – puzzles and games to keep kids busy!
Breastfeeding on Easyjet?
Easyjet policy is that you can feed your baby on board at any time.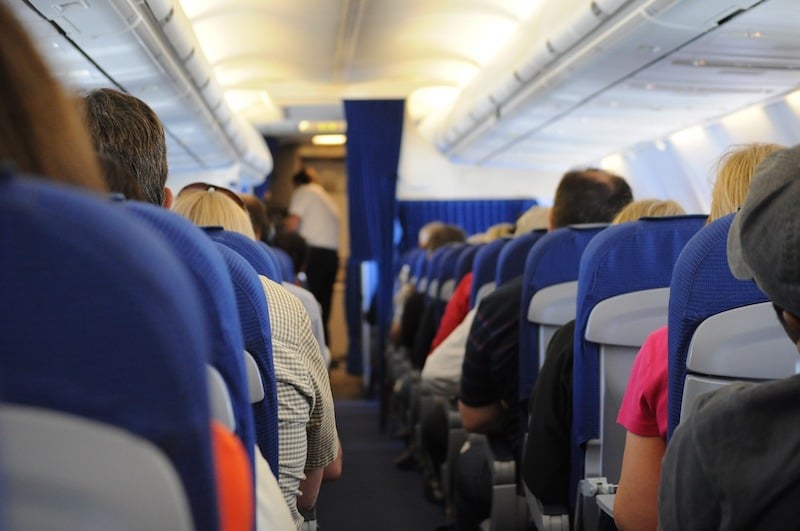 Image credit: CC BY-1.0
Easyjet travelling with baby
If you are travelling with a child who requires them, you can bring two items with you for FREE.
Choose from:
a travel cot
pushchair
double pushchair
buggy
car seat
collapsible or non-collapsible pram
booster seat and/or baby back carrier (please check they are suitable to take on board)
Easyjet Infant Baggage
Cabin bags and checked in luggage for kids on Easyjet
Infants with booked seats and children over 2 years old have the same cabin bag and hold luggage allowance as adults.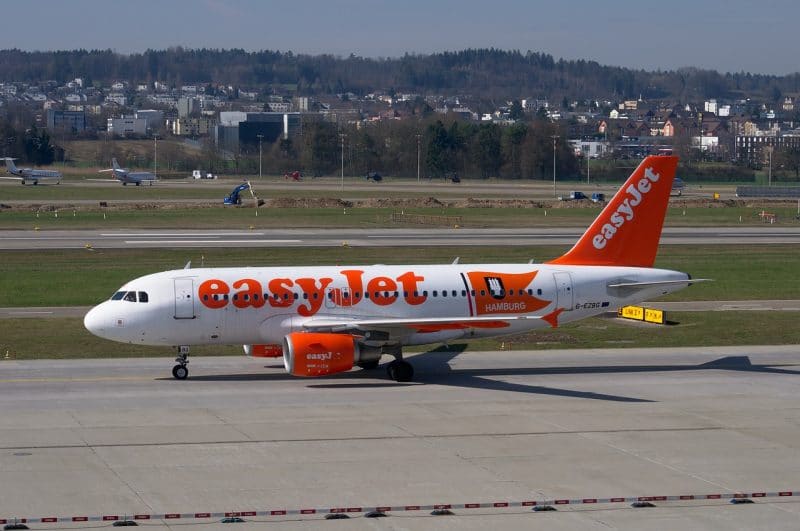 Image credit: b1-foto via Pixabay
EASYJET EXPERIENCE
Easyjet Seats – Types of seat
Easy jet has three seating options on their planes.
Standard seats
Choose where you want to sit, window, middle or aisle, for an extra fee.
Free with FLEXI tickets and for easyJet Plus cardholders
Up Front seats
A seat in rows 2-6 (rows 2-5 on some aircraft), plus an additional small under seat bag (laptop or handbag), dedicated bag drop and Speedy Boarding.
Extra fee applies.
Free with FLEXI tickets and for easyJet Plus cardholders
Extra Legroom seats
A seat with extra legroom, plus all the other benefits of Up Front.
(Free for easyJet Plus cardholders)
All passengers can choose where they sit for a small fee.
Seats can be chosen when you book or later via the easyJet app or through "Manage Bookings" on the Easy Jet website
If you don't wish to choose your own seat, easyjet will do it for you for free when you check in.
Easyjet seat sizes
Minimum pitch: 29" / 72.5cm
Minimum width: 17.5" / 44cm
Find easyjet seat maps here.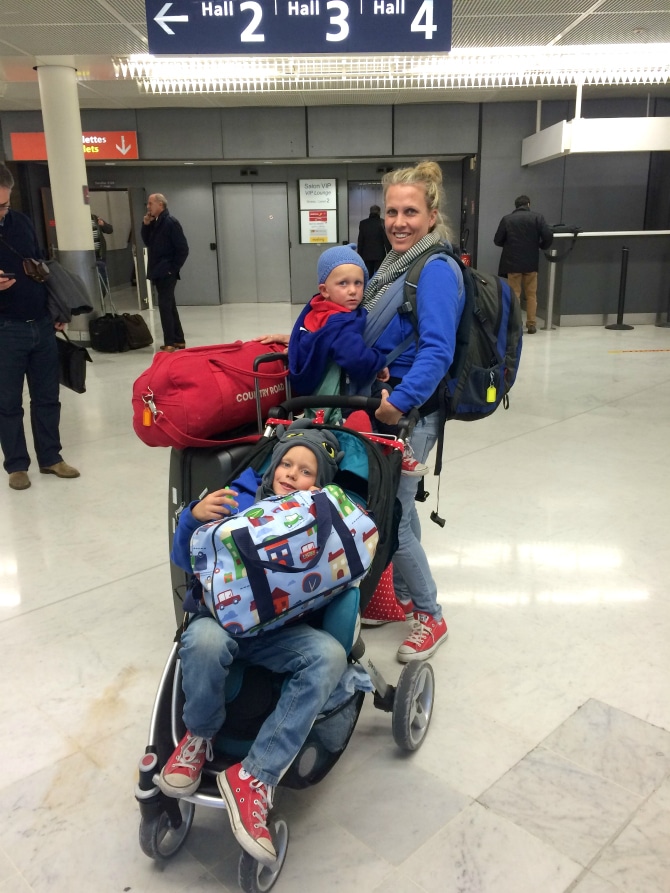 EasyJet check in for children
Easyjet online check in is available between 30 days and 2 hours before your flight departs.
Download or print your boarding passes for all your flights.
Have your passport or identity card handy to confirm your contact details.
If you're flying with an infant under two years of age on your lap they don't need a separate boarding pass.
If you're flying with an infant under two years of age and they have their own seat then they will need to have their own boarding pass.
You may not be able to check in online so if you have any difficulty please check in at the airport at least two hours before your flight.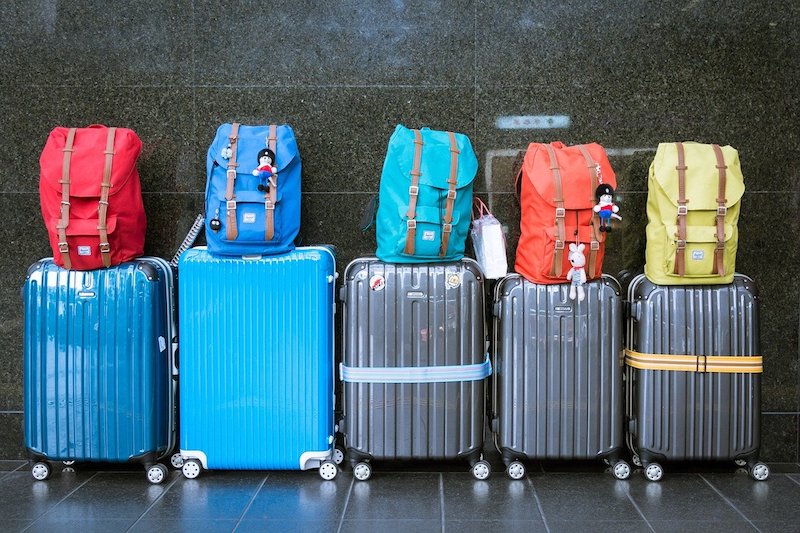 Easyjet Baggage Allowance
Easyjet hand luggage allowance
One piece of cabin luggage or a personal item per person
Maximum size 56x45x25cm, including handles and wheels.
Cabin bags should be placed in the overhead lockers or if small enough under the seat in front of you.
Please note: Flexi, Upfront, Extra Legroom customers and easyJet Plus cardholders can bring an additional under seat bag like a laptop bag or handbag.
Maximum size 45x36x20cm.
Bags must be placed under the seat in front of you.
Easyjet baggage policy for checked luggage can be found here.
Their onboard bistro menu has drinks, hot drinks, breakfast options, meals, and snacks.
This low cost airline meal deal combos for those on a budget.
Saver's Tip: Save up to 20% on food and drink on board by purchasing a Bistro voucher BEFORE you board.
Easyjet Phone Numbers
Flying from London to Paris with Easy Jet and need to contact Easy Jet?
The first point of contact is via the Easy Jet Contact Page & Email Form
Alternatively, you can phone the Easy Jet customer service team 7 days a week between 08:00 – 20:00 (UK Time) on the numbers below.
The Call Centre numbers are listed below
United Kingdom. Call 0330 365 5000.
Austria. Call 0820 320 950
Croatia. Call 0601 90199
Denmark. Call 458988 1032
France. Call 0820420 315
Germany. Call 01806060 606
Greece. Call 211198 0013
Israel. Call 97237630561
Italy. Call 199201 840
Portugal. Call 70750 0176. Mon-Fri: 09:00-17:00 (UK time)
Spain. Call 902599 900
Switzerland. Call 0848 282828
Netherlands. Call 0900 040 1048
Rest of World. Call +44330 3655454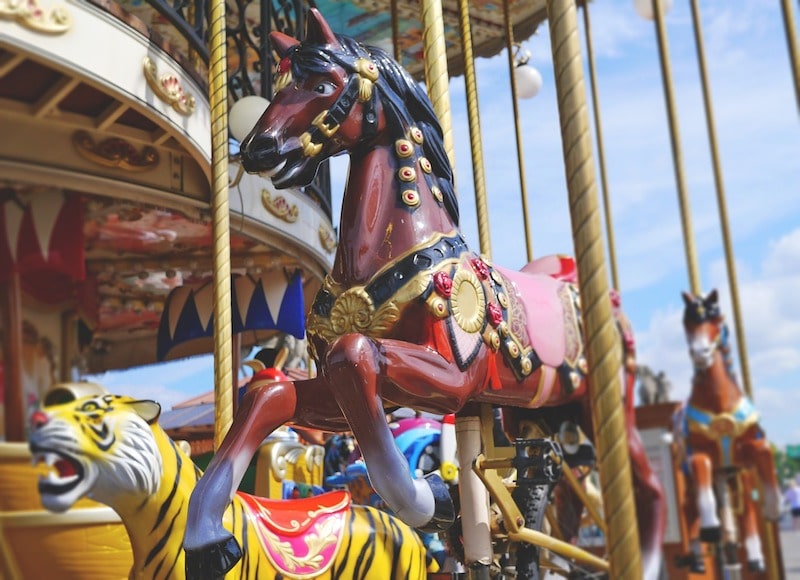 Can you cancel Easyjet flights to Paris?
If you cancel within 24 hours of booking, you are entitled to a full refund minus the Cancellation Fee
If you cancel more than 24 hours after booking, Easyjet will not refund any of your fare. You can change your flight instead
What is the Easyjet Change Flight fee?
You can change your flight(s) to another easyJet flight if you pay the Flight Change Fee plus the fare difference (if any) for your new flight.
You can change the name of a passenger on a booking to someone else by paying a Name Change Fee.
The easyjet flight change fee is clearly listed in Fees and Charges.
What is the Easyjet refund policy?
Click here for Easyjet's key terms to learn more about Easyjet flight refund possibilities, as above.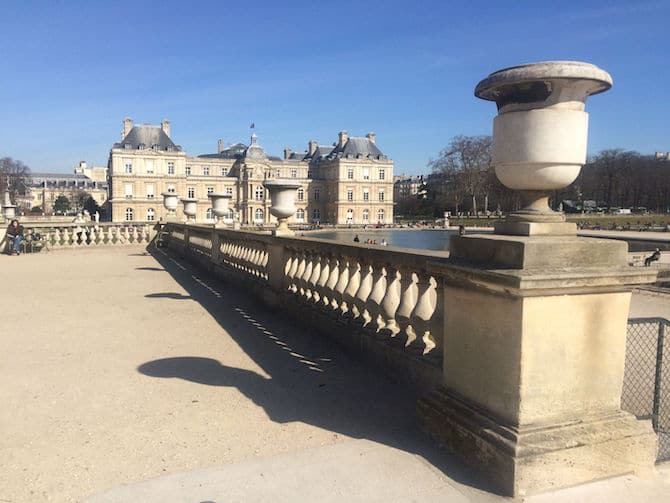 Toadstool Rating: EasyJet Holidays Airline Reviews
Easy Jet is an excellent cheap airline carrier for families travelling to Paris or abroad from London, as long as you don't need to cancel or change your flights as this adds extra fees to your tickets.

Looking for MORE SUPER DOOPER FUN places to visit in Paris for Kids?
Click the links in blue below for more Paris stories.