INSIDE: Ultimate Guide to Travel Souvenirs, and how to display them with style.
If you love to travel, perhaps you've thought of starting a travel collection of travel souvenirs?
Don't know where to start, or what to collect?
We can help.
Take a look at our BIG LIST of the BEST SOUVENIRS TO COLLECT FROM TRAVEL!
(Don't ask what's your favourite souvenir to buy when you travel? I can't pick just one.)
Once you've chosen your signature travel souvenir, the next problem is how to display travel souvenirs in a way that appeals to your design eye!
Here's a few ideas to solve that dilemma!
Take a look.
Disclosure: This article contains affiliate links. If you make a purchase after clicking on one of these links, we may receive a small commission at NO extra cost to you.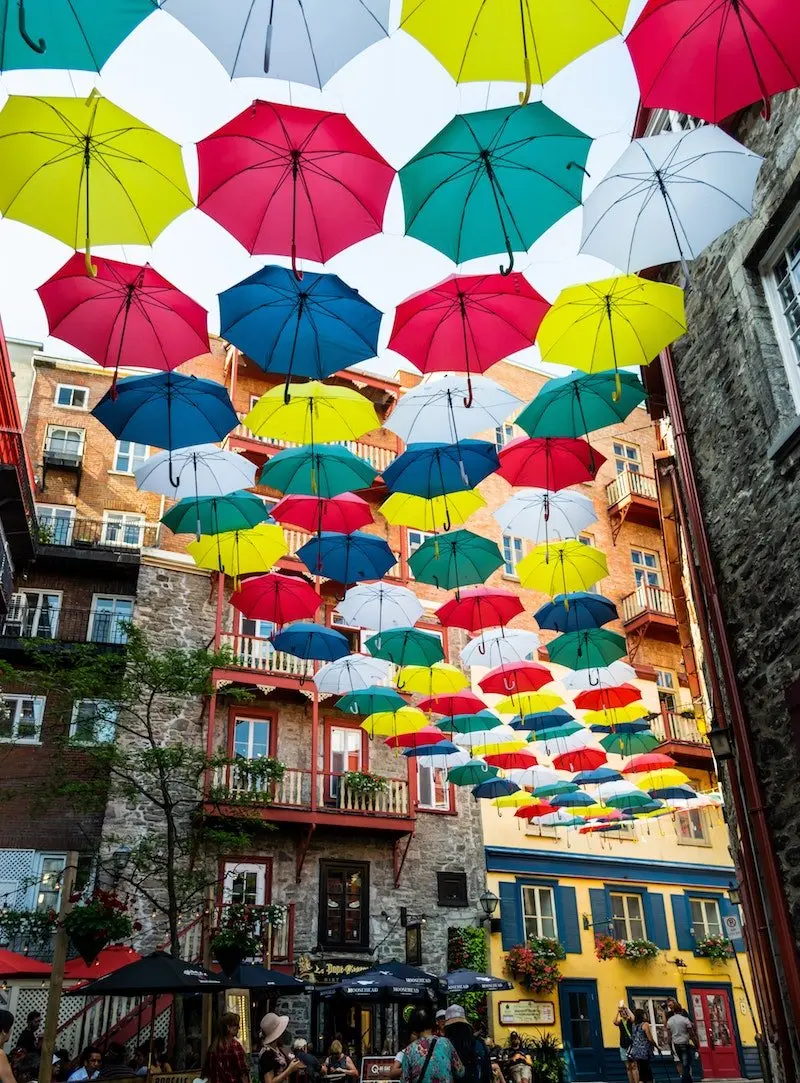 Image credit: Enrique Hoyos via Pexels CC0
How to Display Travel Souvenirs
The biggest problem of shopping for souvenirs around the world comes with storing or making the most of them.
People often ask us:
How to display travel souvenirs?
How to organize travel souvenirs?
How to store travel souvenirs after a holiday?
How to keep travel souvenirs?
How to decorate with travel souvenirs?
What should I do with my cruise or trips memorabilia?
What are some good collections to start, and what do you do with them?
These are our top 14 tips on how to display souvenirs from travel.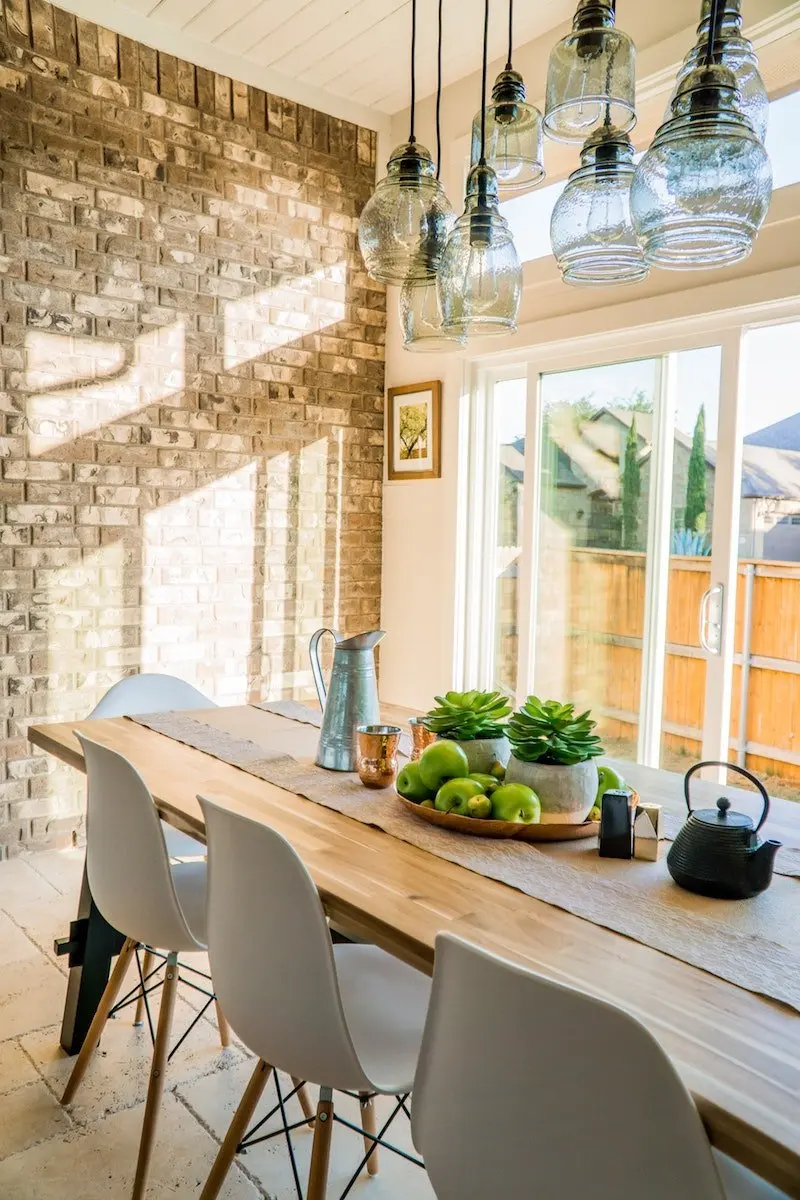 Image credit: Mark McCammon via Pexels CC0
No.1: Interior Decorating with Travel Souvenirs
Be inspired by house designers
Here's the hot tip on how to decorate with travel souvenirs.
Group travel purchases of the same nature together to make a harmonious vignette.
This is like a "pocket-size table arrangement that tells a story about you and your home".
You can do this:
on a shelf
on a side table
on an entry table
on a tray
on a dresser, or
on a runner on your dining table.
The trick is to leave space between items, and not have too many items cluttering up the area.
The answer to how to display plants or how to display seashells is much the same.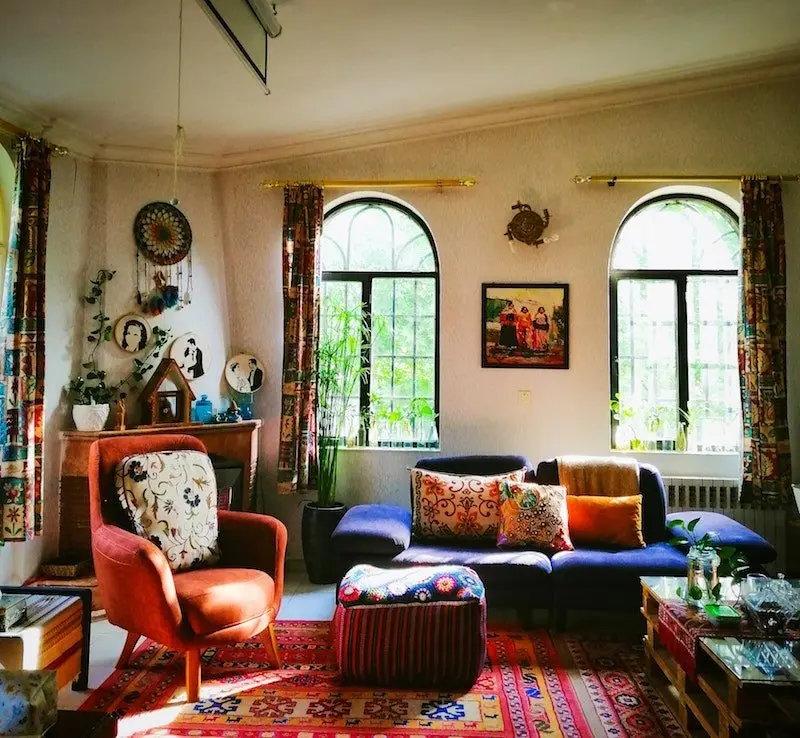 Image credit: Nasim Keshmiri via Unsplash CC0
Group similar treasures together
You can also display a collection of similar objects together to make a travel souvenir display.
For example:
all your clocks on one wall
all your red and white toadstools on a timber shelf by the window
all your vintage glass bottles in a sunny spot to catch the light
all the bright embroidered cushions together on one couch
all the special themed handmade items in one corner of the room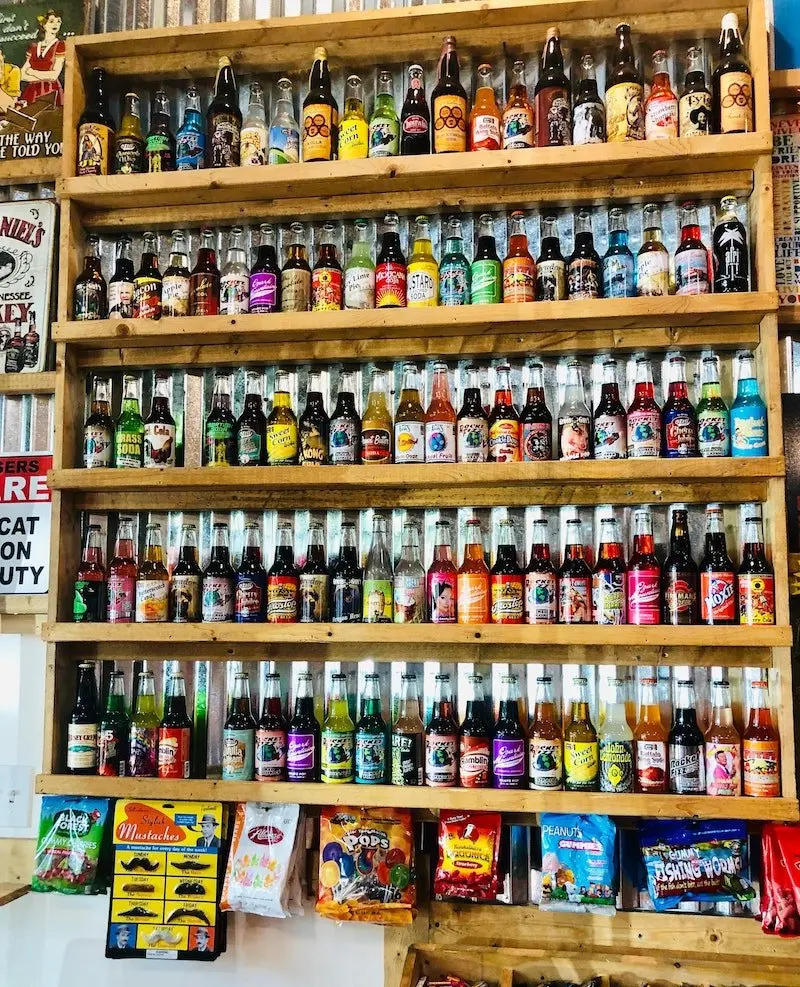 Image credit: Natasha Connell via Unsplash CC0
How to organize travel souvenirs? Group heights and sizes together
Build a DIY cabinet to size to store a complete collection to store all the things you collect, such as:
all the different sodas and soft drinks in glass bottles
cereal boxes (be sure to visit the Cereal Killer cafe in London!)
wine bottles
sauces & condiments
spices
beer bottles
This makes a colorful cheery display!
Hot tip: If you've drunk the contents before it goes out of date, fill the empty bottle with colored water to maintain the visual effect.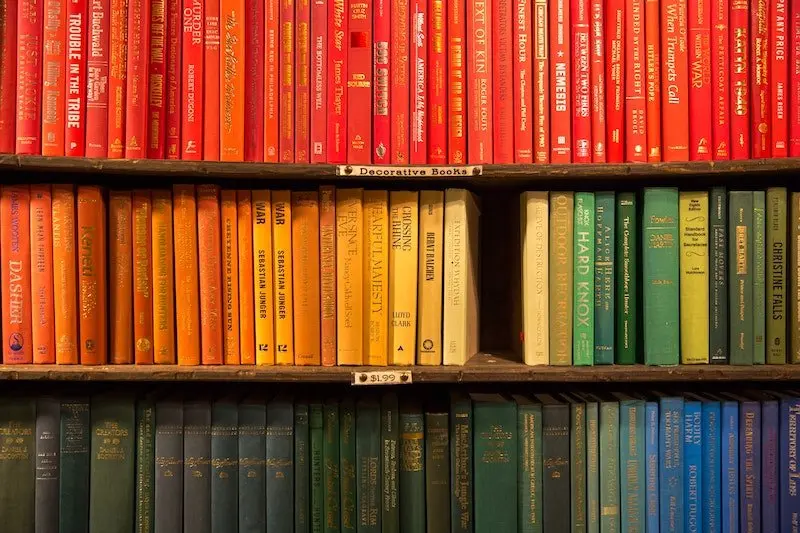 Image credit: Jason Leung on Unsplash CC0
Color Code your travel gifts & souvenir ideas
Display your travel souvenirs by color.
Put all the green souvenirs together in one place.
Or color code them in a rainbow.
There's no rules!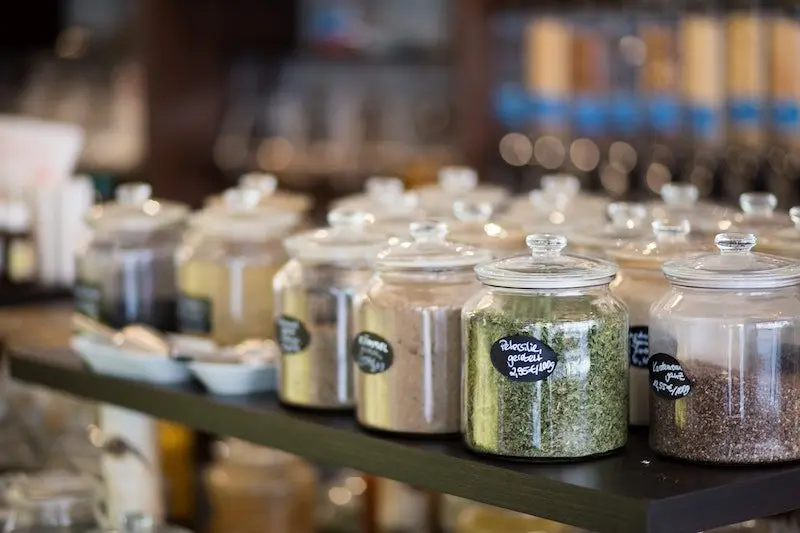 Image credit:Laura Mitulla via Unsplash CC0
No.2 How to store your travel souvenirs collection
Buy the storage solution particular to your chosen collectible, travel keepsake or best travel souvenirs eg:
pressed pennies book
Disney autograph book
dried herbs in uniform, vacuum sealed glass jars
souvenir spoon holder
Here's a modern spoon holder made from clear acrylic to make your display storage for spoons look like an modern art gallery!
Here's a souvenir spoon holder with a door to keep out the dust.
It's lockable too.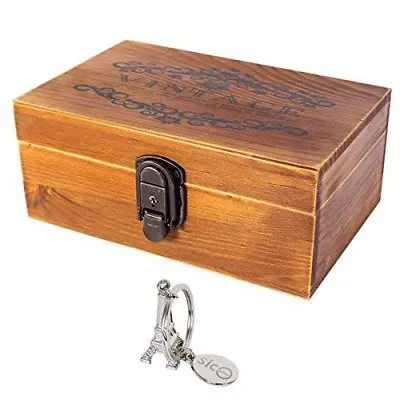 No.3 Travel Keepsake Box for special travel memorabilia
A travel memory box is a way to store your valuable or nostalgic travel mementoes that don't need to go on display.
This wooden keepsake box can be used to store:
special ticket stubs
boarding passes
expensive jewelry that you don't wear every day
printed photos you never want to lose
watches
excess currency
handwritten letters
postcard collections from your adventures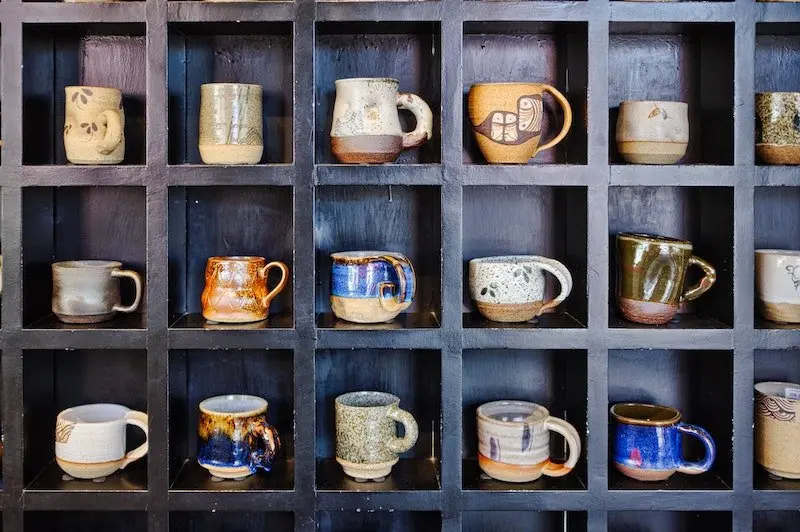 Image credit:Eric Prouzet via Unsplash CC0
No.4: Travel Display Shelving
Pigeon Hole cabinet for a mug collection display
Purchase a special pigeon hole cabinet with lots of separate shelf areas and store one collectible in each section.
For example, one handcrafted ceramic teacup or mug in each space to form a big visible collection of cups and drinking utensils such as Finnish kuksa cups.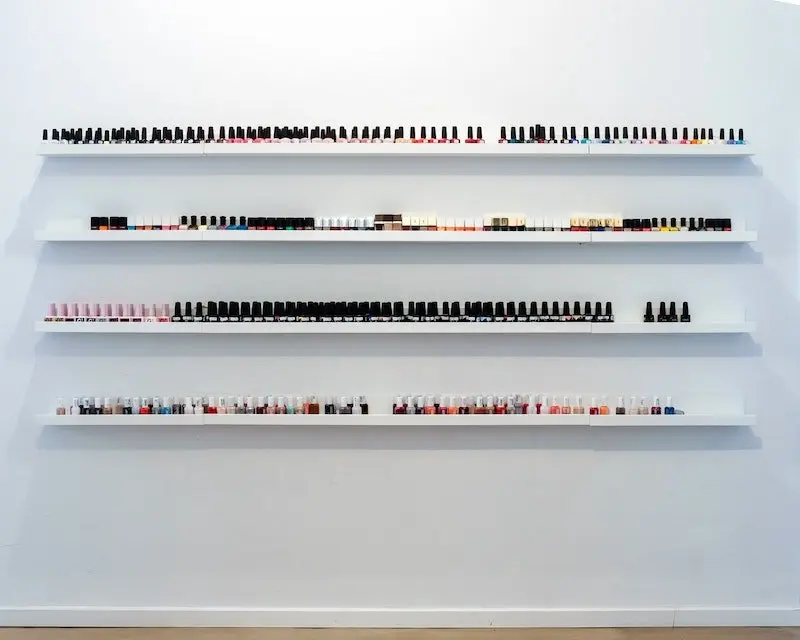 Image credit:Yannes Kiefer via Unsplash CC0
Floating Shelves Souvenir Display Case
Add two or three rows of floating shelves to your wall and line your collectibles, such as your entire nail polish collection from abroad, or shot glasses, along it.
Floating shelves should be placed at a height that is preferably out of reach of kids to keep your travel knick knacks safe.
For fun, you can add a good quality, cinema style lightbox to the shelf, and write an artistic description about the collection.
Can't think of the perfect narrative?
Try finding a meaningful or relevant line from a poem or reading a favorite book to spark your inspiration.
This would also be one way how to display kids art.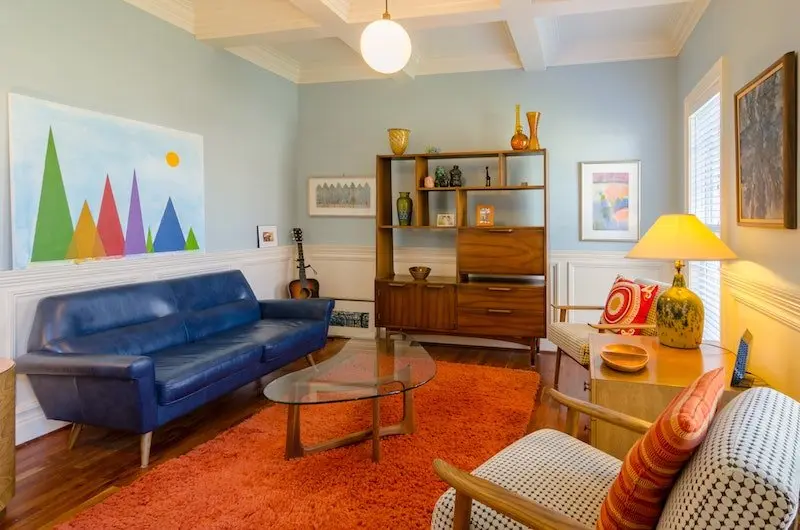 Image credit: Jens Behrmann via Unsplash CC0
Vintage shelves display cabinet
Or, find a fabulous vintage cabinet and do the same.
The best thing about a vintage cabinet is the unusual shelving layout, where not all shelves are the same size, width or height.
This adds visual interest, but also allows to you group your travel souvenirs together, despite them being different heights or widths.
You can also place super tall items on TOP of the cabinet.
This makes them a focus point, as this draws your eye to them in the room.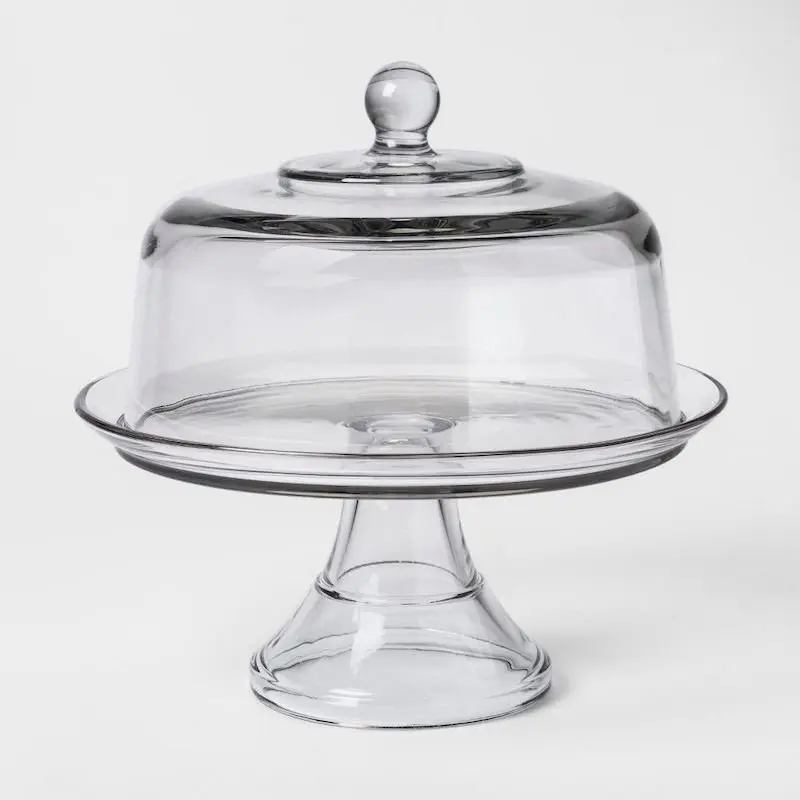 No.5: Storage Solutions for Travel Knick Knacks
Glass dome displays for your vacation souvenirs
Buy a few glass domes, or a clear glass cake stand, and store your favourite dolls, toys, and items under the lid.
Place a few domes or cake stands IN A ROW for extra points.
This is the ultimate travel knick knack display.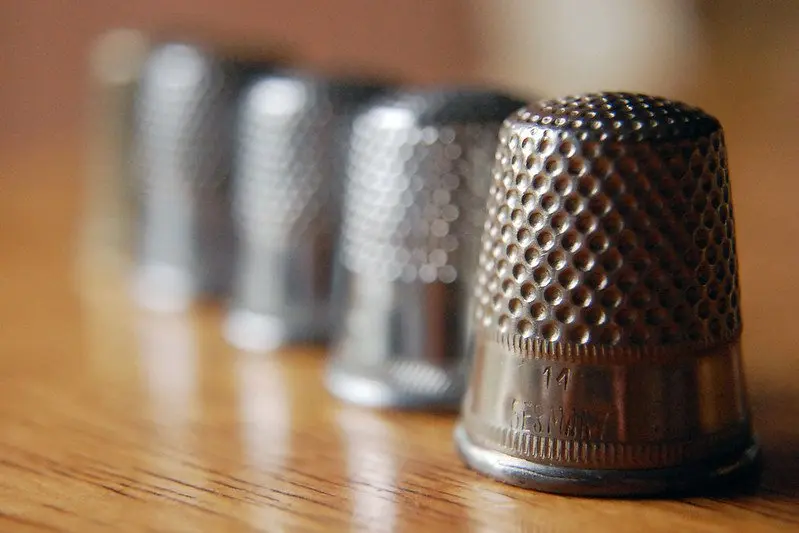 Image credit: Chris Hertel via Flickr CC BY-2.0
Clear Glass Vase storage
Buy a giant clear glass vase, and place all your small collectibles inside.
This method is particularly good for storing items of the same nature, eg:
matchboxes
die cast cars
marbles
sewing thimbles
badges
pins
colored pencils
lipgloss tubes
wine corks
dice, etc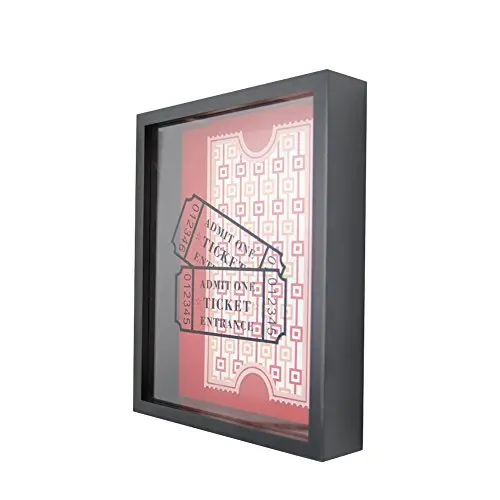 Travel Shadow Box displays
Wondering what to put in a shadow box?
Buy a memento shadow box to store your excess coins, odd currency notes you no longer need, small trinkets, ticket stubs etc
Travel Shadow Box Bank
You can also buy a travel shadow box piggy bank.
Fill the front of the vacation shadow box bank with travel inspiration, travel motivation quotes, or your favorite travel mementos.
Add all your spare coins and notes to this unique money box for your next trip!
Image credit: Cottonbro via Pexels CC0
No.6: How to Display Travel Photos
Order Photo Books
Take photos of all your travel souvenirs and make up a photo book online.
Print travel photos for the fridge
Display travel photos of your favorite experiences, days out, and snaps of your beloved purchases on the fridge.
Don't forget to highlight all your fun food adventures, like hunting for cute snacks at Tokyo Disney Sea!
Instamatic collages look particularly stylish.
Make a travel souvenirs collage
Make a travel display collage of all your:
paper tickets
airline tickets
boarding passes
Frame it.
Make a wire display for your travel mementos
Hang some wire along one wall, a la art gallery style, and peg photos and light souvenirs or trinkets to it.
You can also string ribbon to do the same thing.
And this is another solution to how to display kids art, or how to display Disney photos too.
Set up a slide show on your computer as a screensaver
If there's no other spare space, a screensaver slide show will save the day!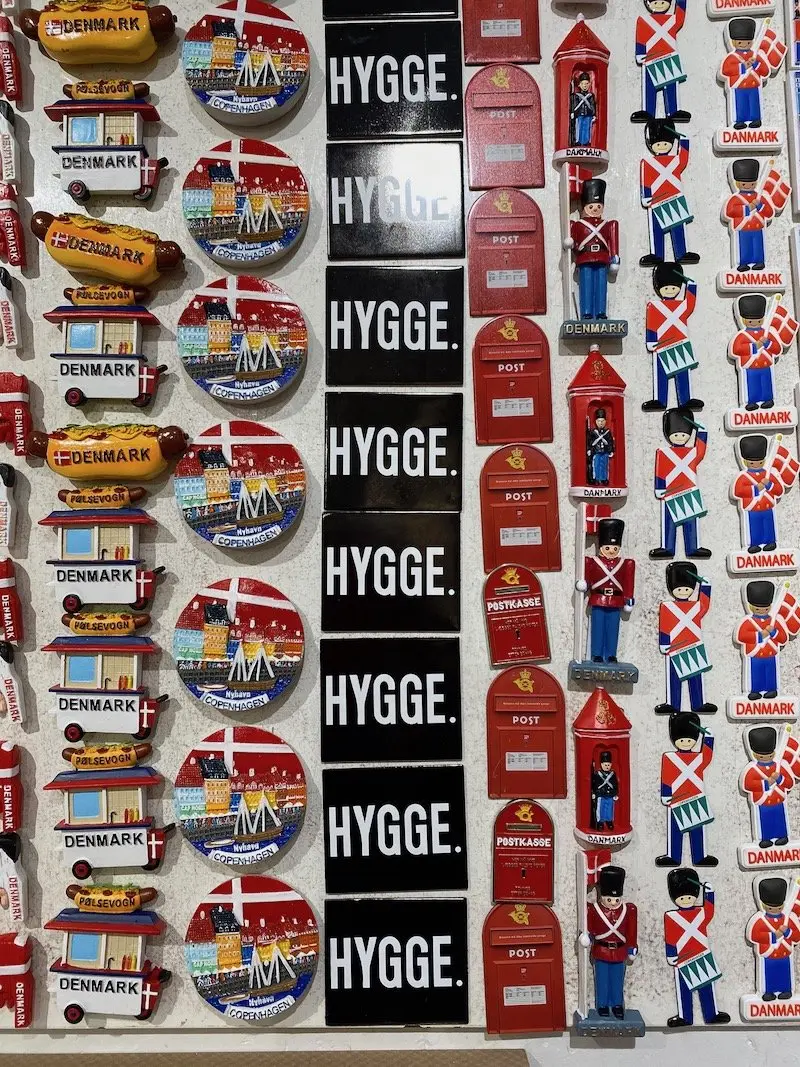 No.7: How to display travel magnets
Our fridge is filled with most of our travel magnets these days.
The best way to make it look like an art gallery is to position each magnet on it's own, with space around it.
You can also:
attach them to a silver baking tray and prop this on a shelf in the lounge
buy a magnetic office noticeboard and arrange them on this giant art canvas
arrange the magnets on a souvenir magnet display board by color, by destination, or by size
BUY NOW ON AMAZON: Wall Mounted Framed Magnetic Chalkboard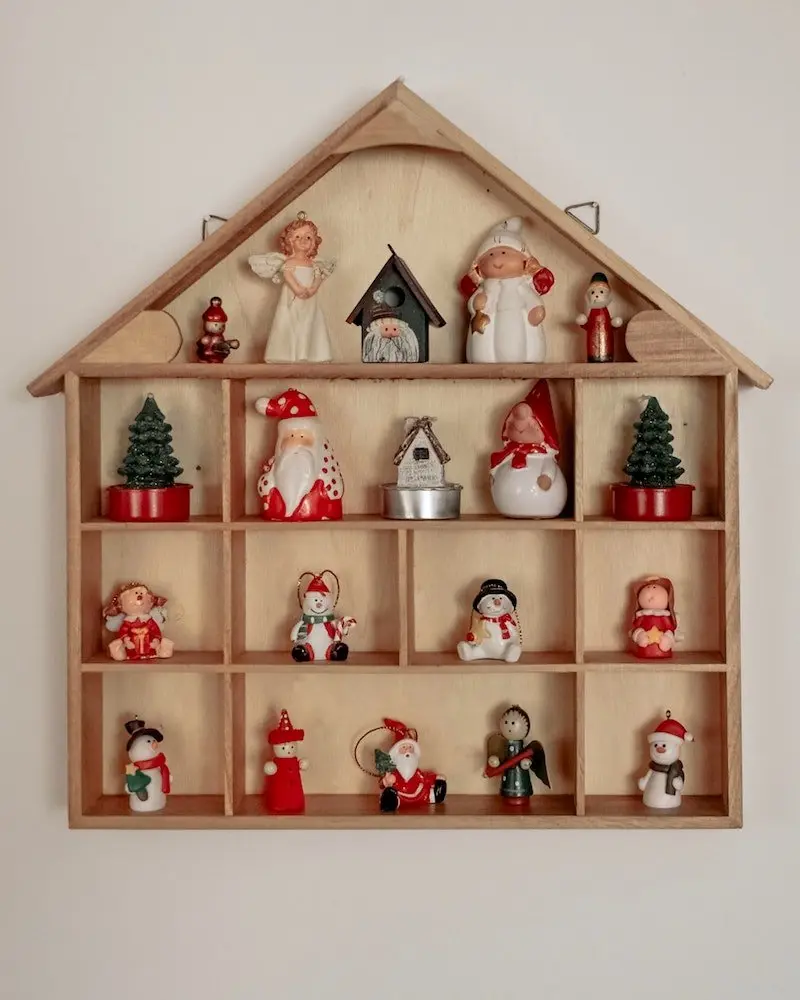 Image credit: Bogdan Glisik on Unsplash CC0
No.8: How to display ornaments
Wondering how to display Christmas ornaments?
Look no further than a house shape wooden display case.
Blown glass Christmas ornaments can be hung on a bare tree branch and strung from the ceiling.
Check out these cool Airplane Christmas ornaments!
Everyone who loves airplane travel NEEDS at least one airplane ornament for the tree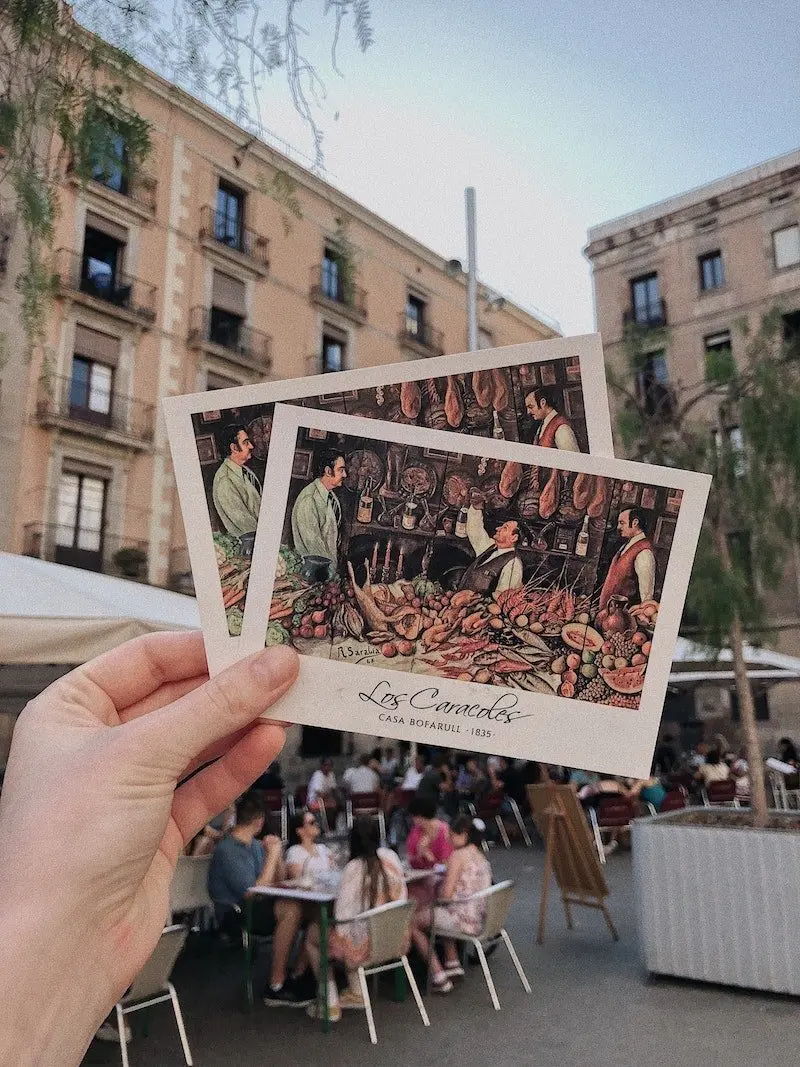 Image credit: Lina Kivaka via Pexels CC0
No.9: How to display postcards
Buy a giant white or black frame, sized to fit, and lay them out. Add a matt board to style it up professionally.
Line them up on a wall, clipped with tiny wooden pegs to a long piece of string.
Display them lined up along on floating shelves, by destination or color.
Blu tack them to the back of the bathroom door.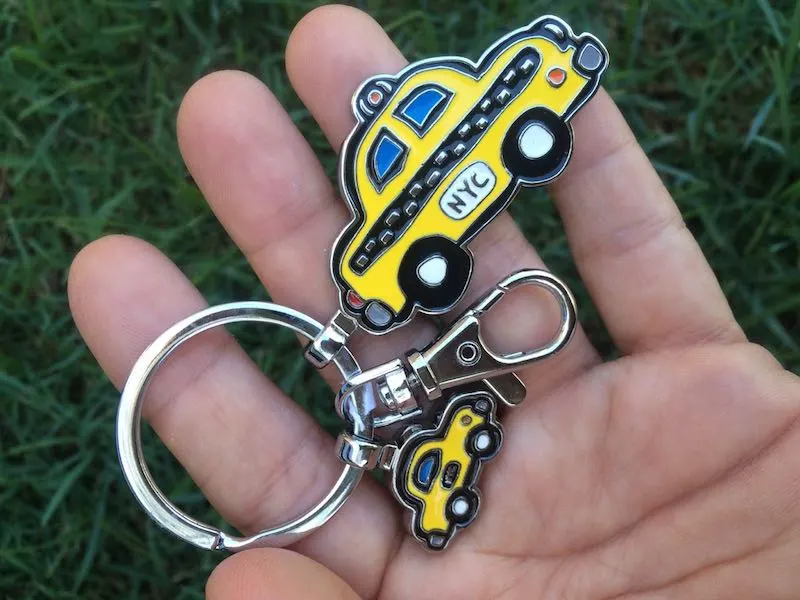 No.10: Cool Keychain Collection Display
Wondering how to display keychains?
These travel knick knacks are one of the most tricky to exhibit, as they are all different shapes, sizes and themes.
Why not try:
Or hang a few favorites on your keys, and rotate out at the beginning of each season!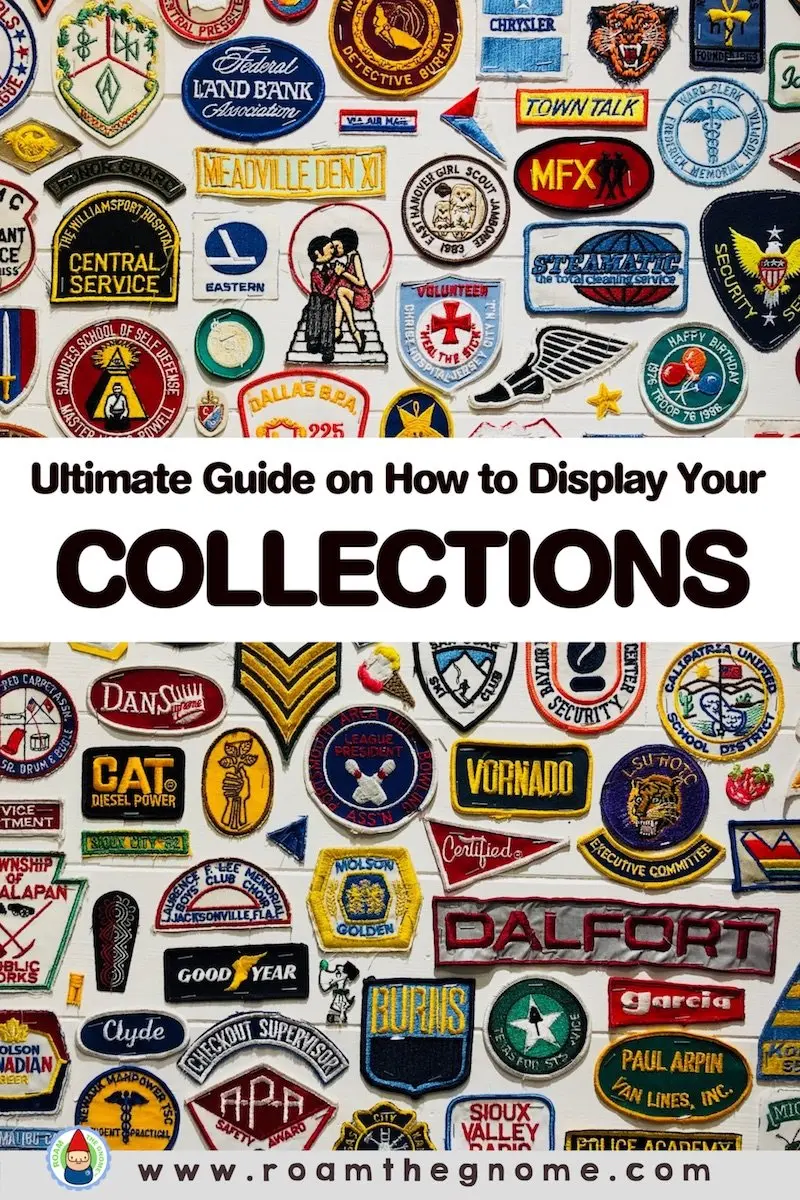 No.11: Ways to display patches
Take a look at these travel patches ideas to store your cloth patches.
inside a glass fronted photo frame
sewn onto a queen size woollen blanket
sewn onto a cloth tote for shopping excursions
sewn or ironed onto a cloth apron
sewn or ironed onto a cotton vest
sewn onto a zip up jacket or beloved denim jacket
sewn onto a cotton canvas army style haversack, in khaki or butter color
sewn them onto a giant wall hanging quilt of colored squares, one per square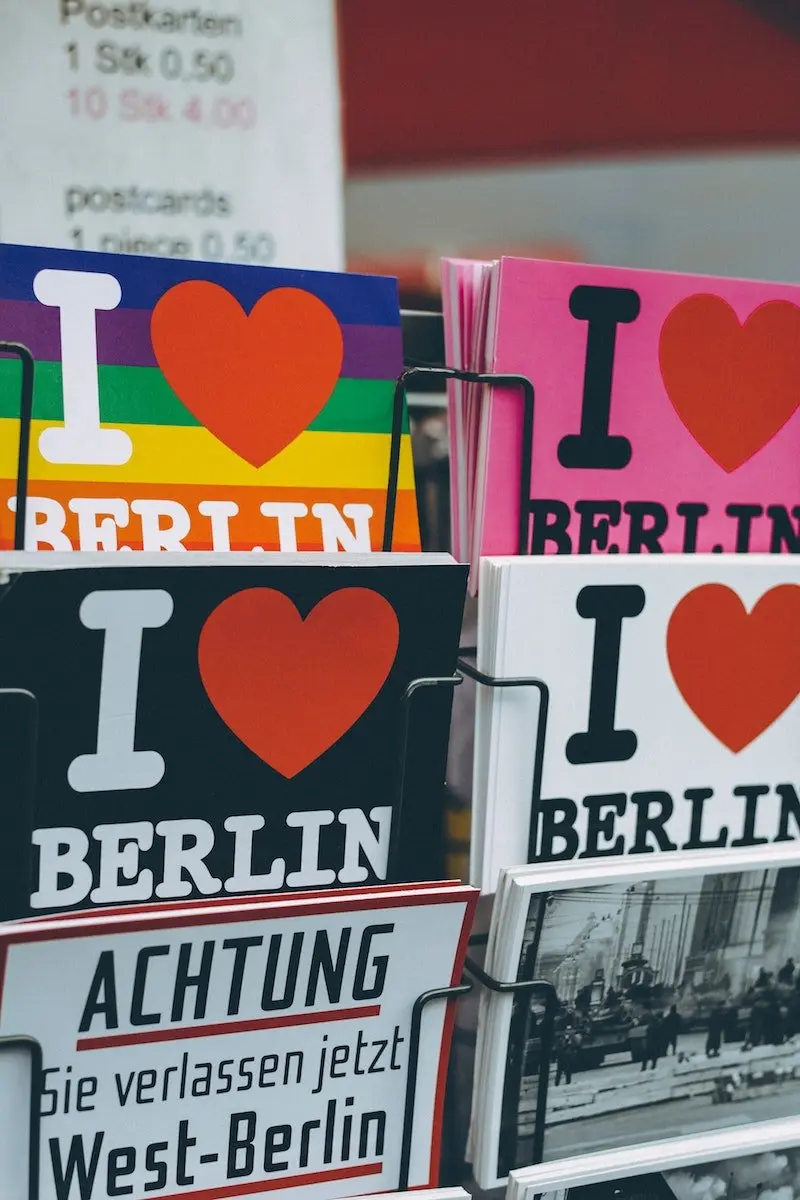 Image credit: Markus Spiske via Pexels CC0
No.12: Travel Sticker Display ideas
One of life's lovely, if temporary, things!
Display your stickers:
on your car's rear window
on a giant freestanding mirror
on an old door that no longer serves a purpose. Lean it up against a display wall.
on your stowed luggage
create a bullet journal full of stickers
on your laptop cover
in a purpose bought sticker collecting album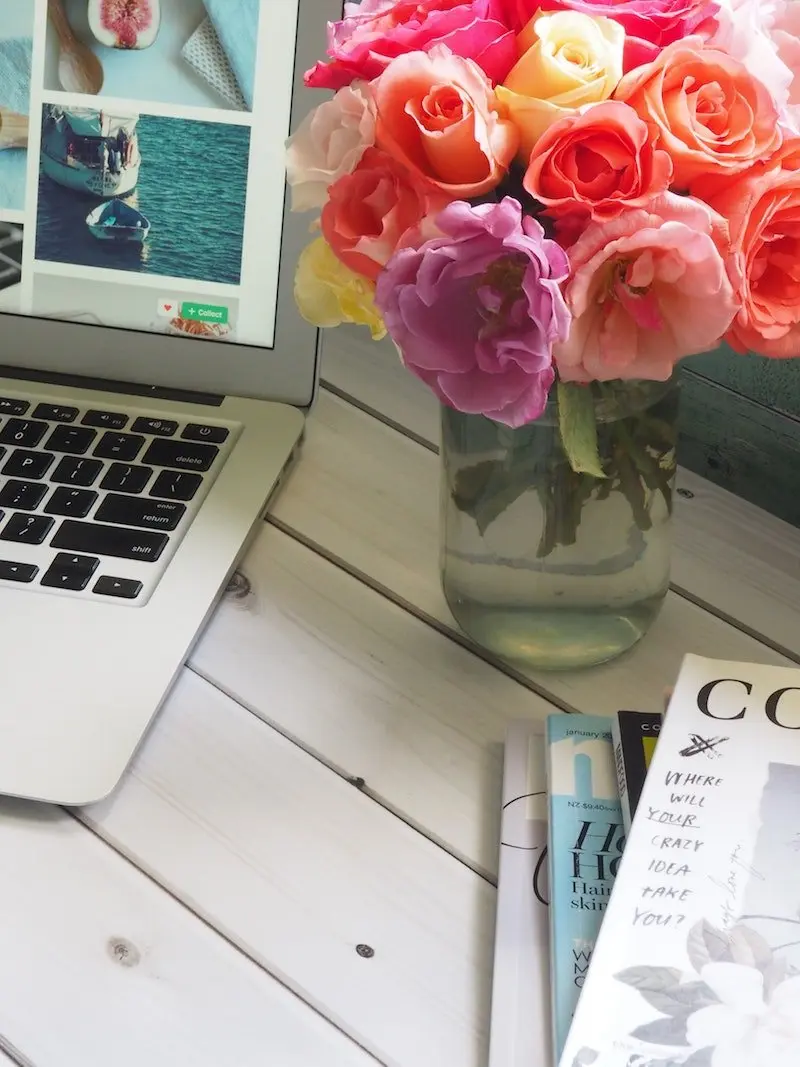 Image credit: Jess Bailey via Pexels CC0
No.13: How to display magazines
Pick a few favorites and pile them up on a side table, next to a fresh vase of flowers.
You can also make a BIG stack of these unique souvenirs in one corner of the room, and use the pile as a shelf for a soft souvenir, like a beloved plush toy.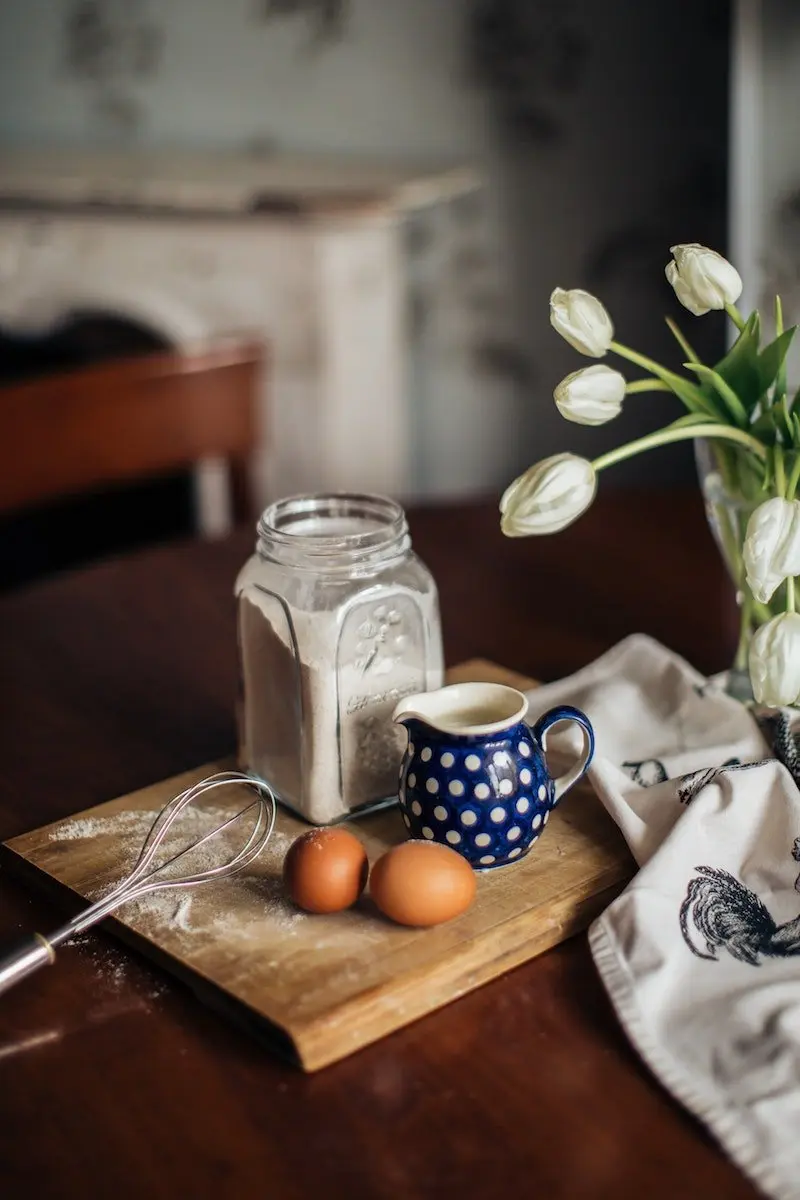 Image credit: Elly Fairytale via Pexels CC0
No.14: My favorite thing to do with travel mementos!
Use them!
USE your dish towels (aka, tea towels or dish cloth) when you cook your lunch or dinner, or bake goodies for friends.
Wash your face with your plant-dyed shibori face cloths from Kyoto.
Pop your bottle openers in the dish drawer.
Eat from your ceramic dishes, enjoy your shaving brushes, and drink from your travel coffee mugs so you can feel the joy they bring every single day!
I LOVE drinking from my Snoopy mug from the Charlie Brown cafe in Hong Kong.
It's the one I carried around the world for 6 weeks in my suitcase.
(Forever grateful it made it home in one piece.)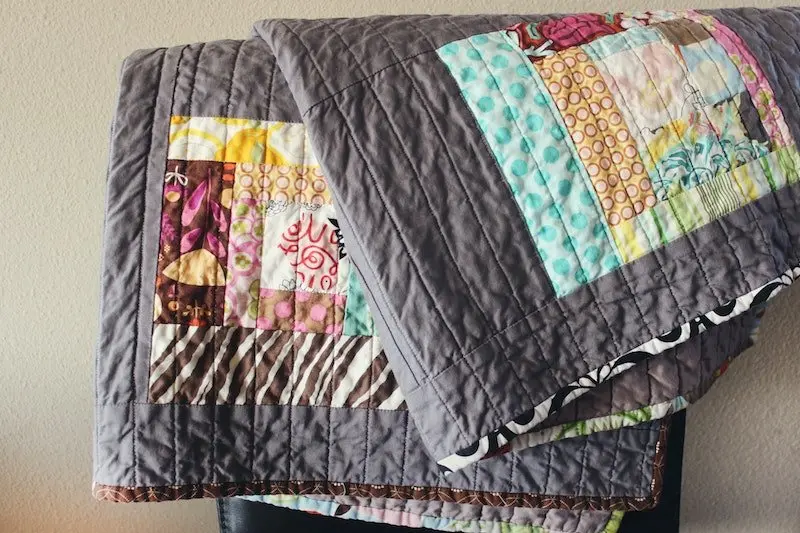 Image credit: Jen Theodore via Pexels CC0
Make a memento patchwork quilt
Sew up all your favorite dish towels, prayer flags, random fabric pieces from Japan or Morocco, and t-shirts into a big cosy quilt.
If you aren't crafty, find someone who is.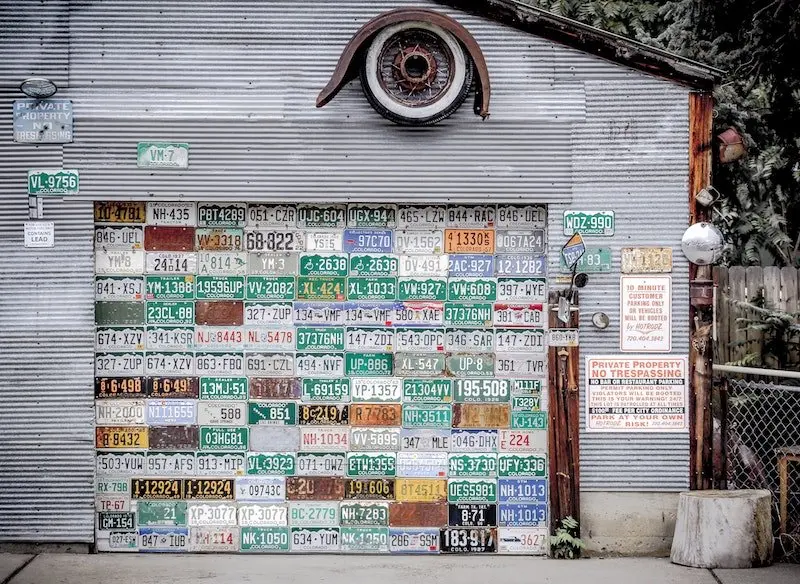 Image credit: Elijah Macleod via Unsplash CC0
LOOKING FOR SOME MORE TRAVEL TIPS?
Correct at time of publication on Roam the Gnome. Please check with venue for updates. We apologise in advance if there have been any changes we are unaware of. All prices in AUD dollars, unless otherwise stated
Click the blue links below for more travel tips