INSIDE: The Ultimate Guide to Finding the Best Australian Competitions & Giveaways to win cool prizes!
Are you looking for ONE place where you can find ALL the best Australian competitons and giveaways, including the obscure, secret, out of sight, and unique competitions and giveaways you can't find anywhere else?
If you've ever asked, how can I find giveaway contests, this is the place.
Bookmark this URL so you don't lose the list.
Take a look!
It's HUGE.
Disclosure: This article contains affiliate links. If you make a purchase after clicking on one of these links, we may receive a small commission at NO extra cost to you. Main image credit:Ethan Brooke via Pexels CC0 BY-1.0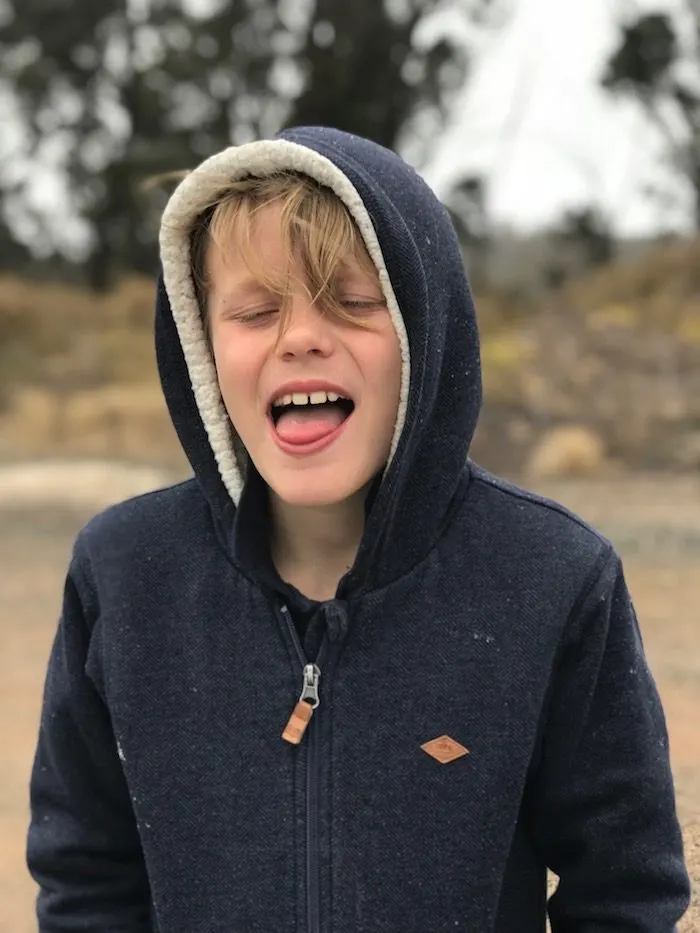 Ned tasting snow during our Blue Mountains holiday competition prize stay.
Seven Helpful Tips to Enter Free Competitions Australia
First, some useful advice for entering competitions in Australia and being successful in your quest.
Tip 1: Spend time on your favourite socials every day.
Facebook and Instagram play host to LOTS of different competitions that you won't find here, as it's simply not possible to list all the influencers and what brands they are collaborating with today.
We won our trip to the Blue Mountains via an Instagram post I saw last minute before bed. It pays to look and enter a few every day.
Keep in the loop!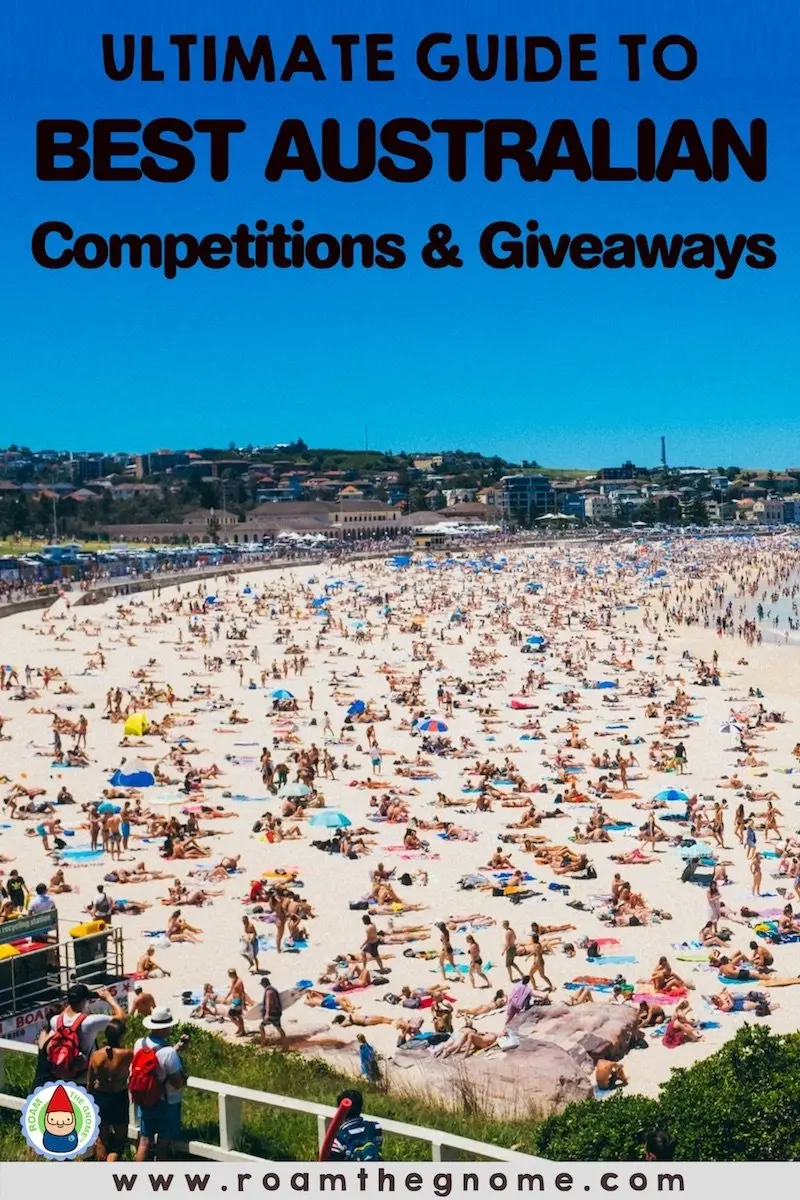 Tip 2: Enter as many different competitions as you can.
Even for ones where the prize is not something you need or want.
Unwanted prizes or a gift pack make great gifts for:
co-workers, colleagues, and other people you'd like to share a little kindness with (the local doctor, your postie, your garbage man)
raffle prize donations for your local school fete
gift vouchers for community groups
kids birthday presents, and
someone you want to treat
Or you can treat your friends and family by taking them on the adventure with you, like we did on our winning trip to the Blue Mountains.
Tip 3: Look for competitions with LOTS of prizes.
More prizes means more chances to win.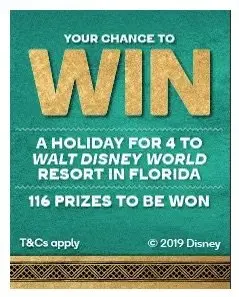 Tip 4: Enter the competitions that others probably don't bother with.
I loved the Woolworths X Lion King promotion where you could win a trip for 4 to Disney World competition.
This was a purchase necessary competition, and those who wanted to enter had to buy a particular combination of products to get their lucky code.
This competition had three barriers for entries:
the purchase of certain tagged products (especially as compers might not actually need to buy these things in a normal food shop)
the need to go online to add your unique code (who has time?)
keeping the receipt as proof (minimalists HATE keeping unnecessary receipts)
Those barriers meant the odds of winning were much higher than normal!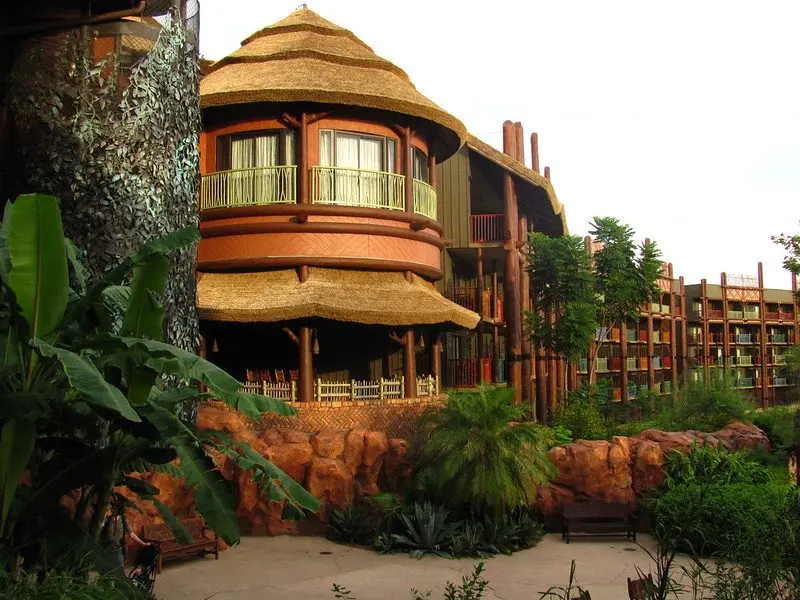 Image credit: Loren Javier via Flickr CC BY-ND 2.0
Win a Disney World competition like this!
The 116 lucky families who won this Disney competition travelled on a chartered plane to Florida, and won this package!
Four x return airfares on an exclusive chartered Qantas flight from Sydney to Orlando, USA, including airport and airline taxes
Return transfers between Orlando International Airport and hotel
Five nights quad-share accommodation in a standard view room (or equivalent) at Disney's Animal Kingdom Lodge (valued at approximately $3,034)
Five-days Walt Disney World Park Ticket with Park Hopper Plus (valued at approximately $3,288.92)
Four (4) x USD$500 cash Disney gift card, redeemable at Walt Disney World
Reserved viewing and Woolworths hosted Dessert Party for the Epcot night-time spectacular – a money can't buy experience
Woolworths hosted special Disney Character Breakfast event (valued at approximately $470.49)
Woolworths hosted dinner event including a viewing of Festival of the Lion King Show at Disney's Animal Kingdom Theme Park (valued at approximately $1,222.79).
Can you imagine the fun?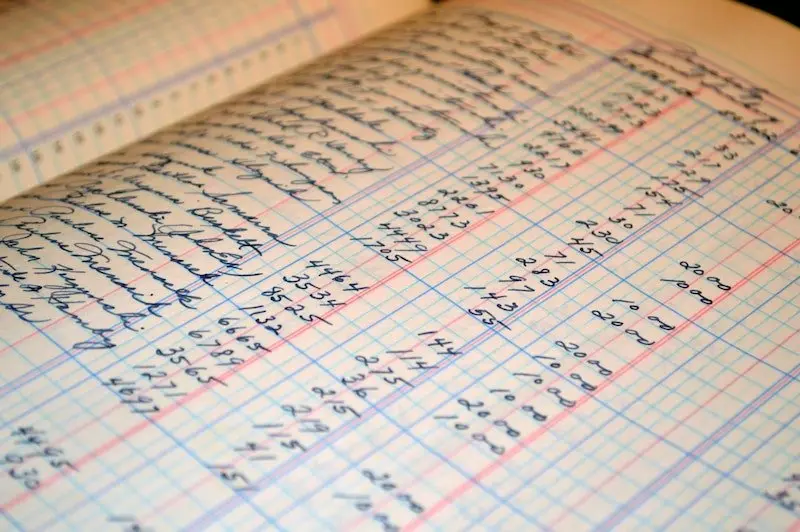 Image credit: Pixabay via Pexels CC0 BY-1.0
Tip 5: Best time to enter contests
The best time to enter competitions is at the end of the tax year:
December in America
April in the UK, and
June in Australia.
This is the end of when companies are using up the last of their yearly advertising spend.
---
RELATED: Ultimate Guide to the Best Competition Websites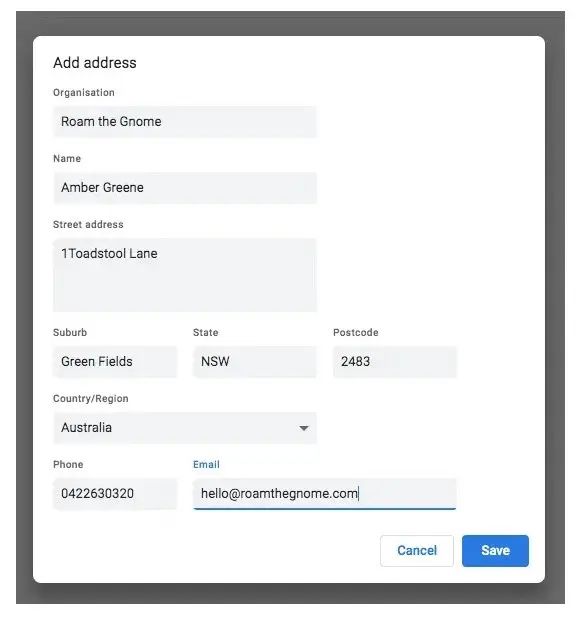 Tip 6: Make use of Autofill settings
Use your Autofill settings to fill out your competition entry forms automatically so you don't have to enter all your details, over and over again.
Autofill enables you to store certain data in the computer, and adds it on your behalf when 'info required' fields appear.
Visit settings on either Chrome, Safari or Firefox or your browser and click 'manage autofill settings'.
Add your name, phone, street address, postcode, country, and email address.
Tip 7: Be mindful of scams, & read the terms and conditions
Take care when reading the terms & conditions of all the competitions you enter.
In particular, check for things that can disqualify your entry, for example, entering more than once, when only once is allowed.
Also, if something seems to good to be true, it is.
Don't give over your details to anyone or any website that makes you stop and question.
Don't do it.
Now, for the good stuff.

BEST AUSTRALIAN COMPETITIONS AND GIVEAWAYS 2020
Win Free Travel Competitions Australia
Check the top 10 Aussie comps directories for free online travel competitions first. The prize pool collectively on these sites is worth tens of thousands of dollars, and there's lots of chances.
Then find a BIG list of our favourite travel competitions around the world here.
Win a Trip Australia
To save time, here's a few of the best competition websites Australia has to offer:
Here's some specific pages to win other fun prizes on Win Free Stuff in Australia:
Check in for a compers update.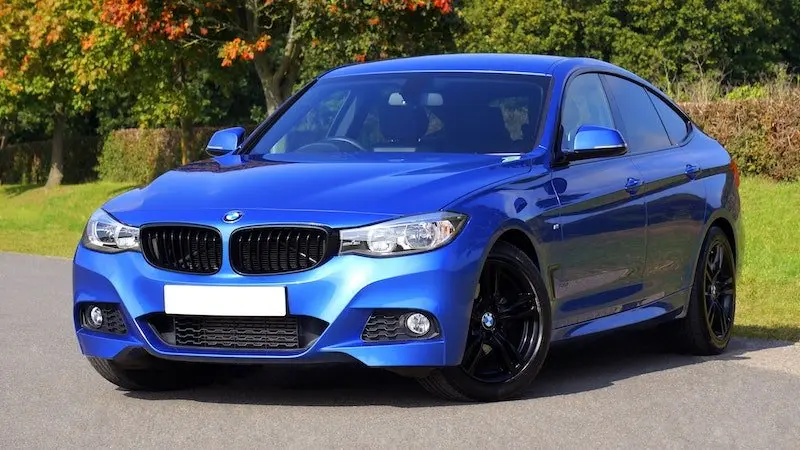 Image credit: Mike via Pexels CC0 BY-1.0
Win a Car Competition Australia
It's tough to win a car contest, but someone has to be the lucky one, so worth a shot!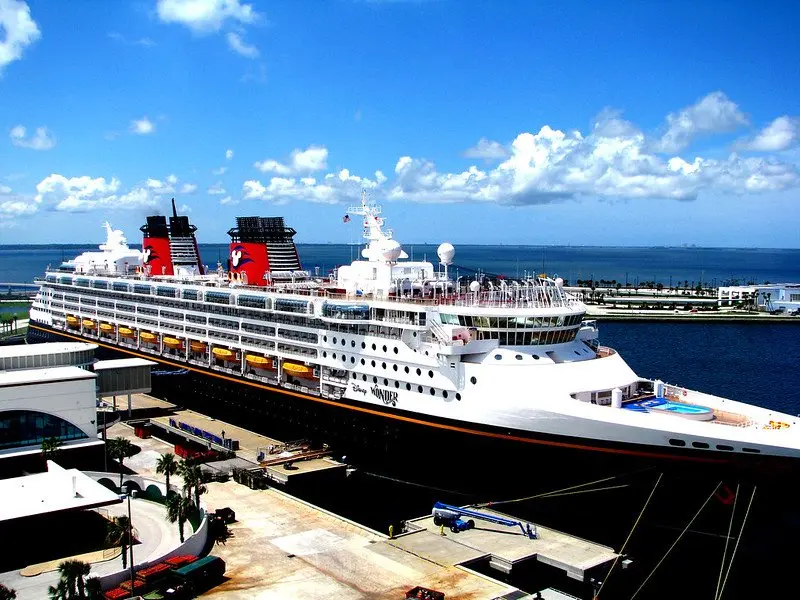 Image credit: Rennett Stowe via Flickr CC BY-2.0
Win a Cruise Australia
From time to time, some of the popular cruise companies in Australia give ordinary Australians the chance to win a cruise.
These are some cruise contests that have been on offer this past year:
a Scenic cruise down the Mekong River
a Carnival Cruise throughout the South Pacific to visit Noumea, Suva and Mystery Island
a VIP European River Cruise with APT, or
a tour of Tasmania with Royal Caribbean cruises.
Check these websites for competitions for cruises in Australia.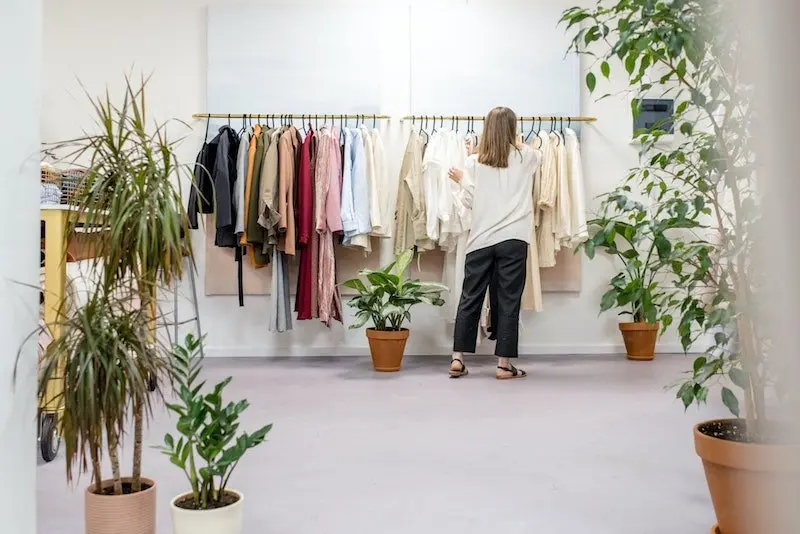 Image credit: Ksenia Chernaya via Pexels CC0 BY-1.0
WIN PRODUCTS, GIFT CARDS, FASHION & MORE!
Check these websites for current Australian competitions.
Be aware that these competitions may be seasonal, and there may not be any live competitions when you look.
But keep checking.
New competitions are launched all the time.
Hot tip: Remember to google these phrases (or similar) too:
Australian competitions ending soon
Australian competitions closing now
Easter competitions 2020
Christmas competitions 2020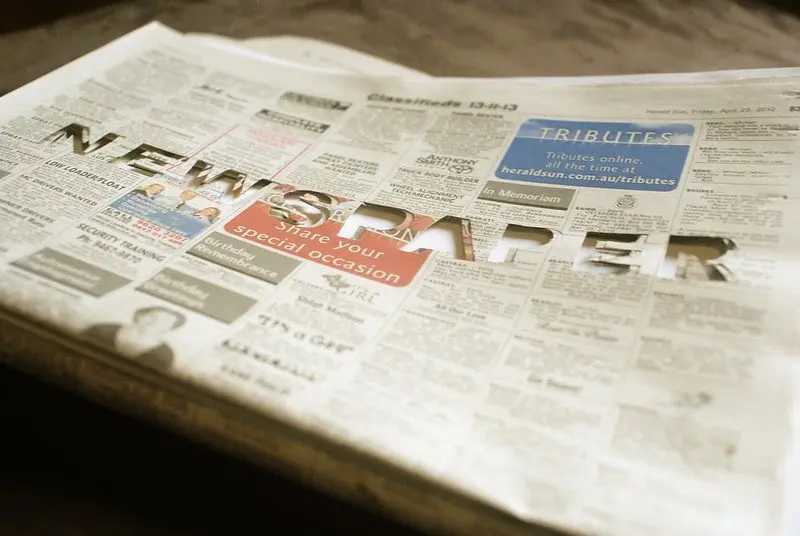 Image credit: Simon Greening via Flickr CC BY-2.0
No.1: Australian Competitions in Newspapers
Newspaper are a good source of contests to enter for free in Australia.
Herald Sun (VIC)
The AGE (Vic)
TimeOut (Sydney NSW) – check for other states in Australia
Geelong Advertiser (VIC)
Gold Coast Bulletin (QLD)
Courier Mail (QLD)
NewsMail (QLD)
Townsville Bulletin (QLD)
Perth Now (WA)
The West Australian competitions (WA)
NT News (NT)
Mercury (TAS)
Adelaide Now competitions (SA)
Here's a list you can bookmark.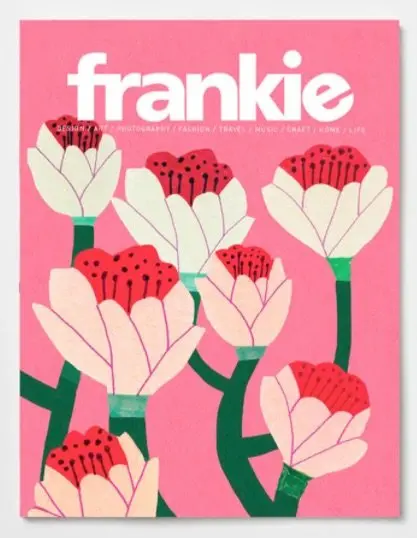 No.2: Magazine Competitions Australia
Popular Australian magazine competitions
Check out this list of the best magazine competitions in Australia.
Australian Money competitions
Elle magazine competitions
4X4 competitions Australia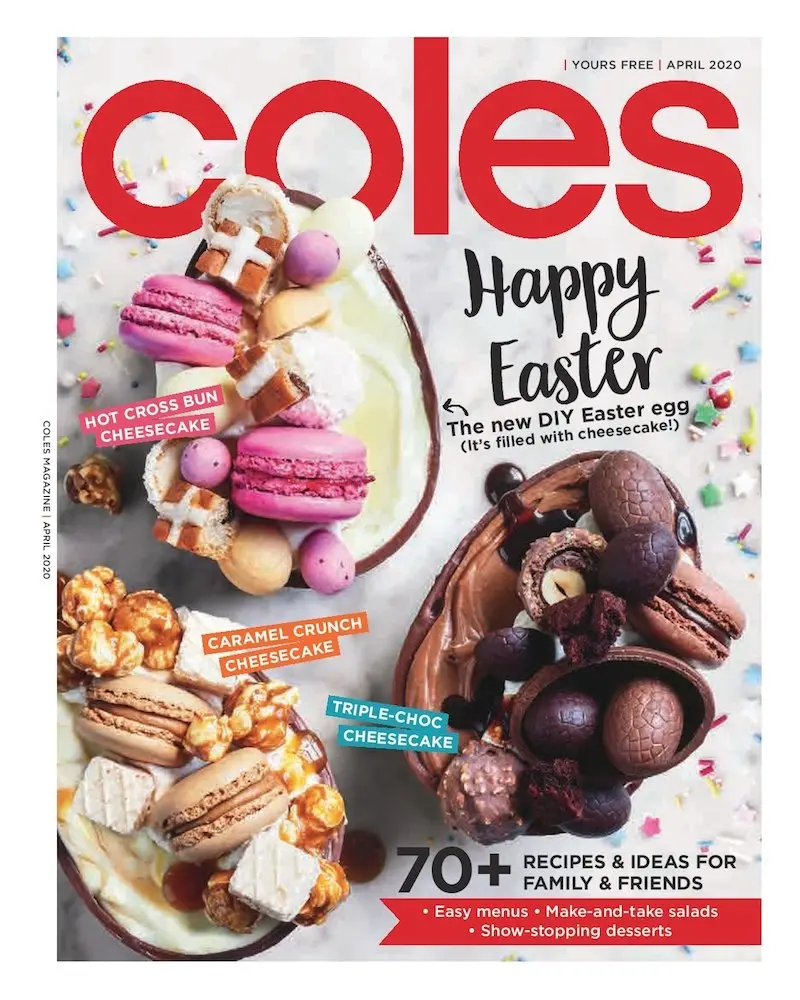 Australian supermarket magazines
Pick these up in store for free.
Best Australian Travel Magazines
Don't diss the travel mags.
They are a great source of competition inspiration.
Timeout
CNTraveller
The Weekend Edition
Urban List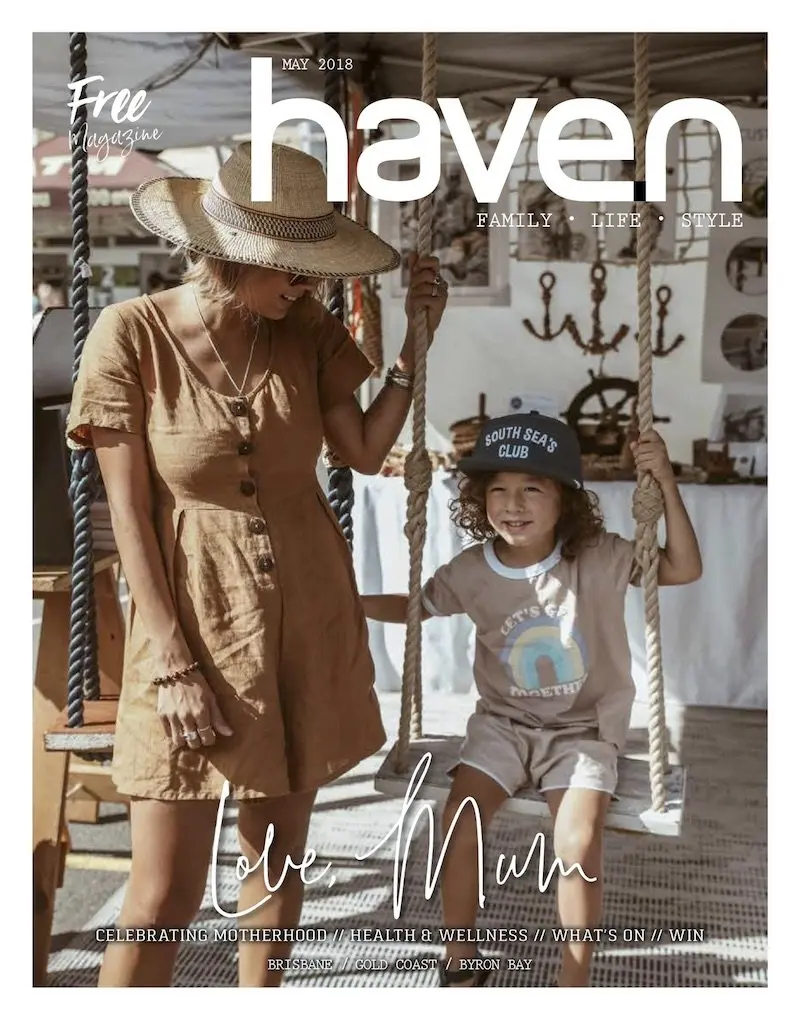 Best Local Magazines in Australia
These local parenting magazines are a TOP choice to find a featured comp to enter or an option to win free stuff instantly. They may even have a Nintendo Switch or PS4 up for grabs!
Smaller prizes but a higher chance of winning, so enter the pool!

No.3: Random Australian Competitions for Products & More
You'll find all kinds of prizes on these Australian websites, including fashion and beauty products, movie tickets, shopping sprees, DVDs, prize packs, skin care packs, hair care packs, handbags, active wear prizes, and more!
No.4: Radio Station competitions
Listen to your local radio stations to find a whole bunch of local competitions to enter.
Save all the radio station phone numbers in your phone on quick dial.
Not just your favourite local station, but ALL of them.
Check their websites to find out when you need to listen to be in with a win.
Enter everything you find online too.
---
RELATED: How to win tickets on the radio contests

No.5: TV competitions Australia
Check these Australian TV competitions on top rating shows like Home and Away, Morning Breakfast shows like Today, the daily news, and current affairs show for competitions.
Win a Trip Overseas through Travel TV Shows
The hardest to win, but take a shot as the value of these prizes makes it worth your while.
It's where you can win a trip to Bali, or win a free holiday to Europe too.
Or, you might be lucky enough to win a regional food tour, a food box delivered to your home, or one of three cookbooks from this flavour of the month craze.
Getaway competitions (often partnering with Scenic Cruises)

No.6: Best Australian Mum Blogs who have competitions
Follow these mum bloggers on Facebook and Instagram to see their current giveaways (and many of the big ones will be invited by brands to host them regularly)
They may have:
giveaways for trampolines
Disney on Ice tickets
musical tickets
movie tickets (especially if they've been invited to a premiere)
tickets to shows like Steve Backshall Deadly 60 LIVE
Christmas shopping extravaganzas
clothing and pyjama releases (to tie in with movie releases), and more!
Popular Aussie Mum bloggers
Follow their FB and Instagram pages to keep in the loop.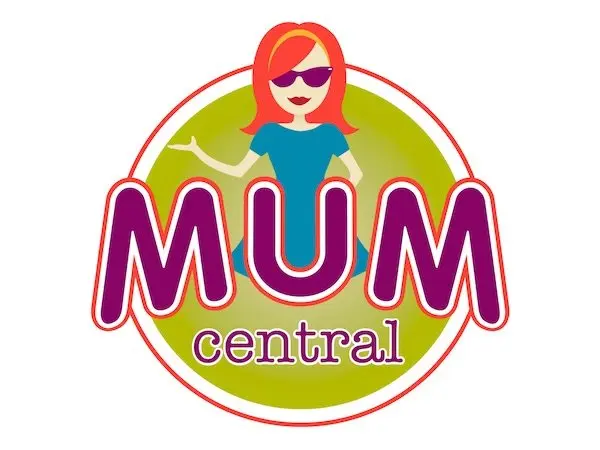 No.7: National Parenting Websites with competitions
There are tonnes of competitions on national family and parenting sites too.
These websites give you a good shot at winning!
Kidspot. Type 'competitions' in the search bar.
Mum Central (Adelaide-based and around Australia)

No.8: Airline competitions
Win a Trip Overseas through Airline competitions
A friend of mine won a family trip to Japan on Jetstar by taking a pic of her child's colouring in competition entry and posting it on instagram.
Jetstar
Air Asia
Virgin Australia
Singapore Air
Air New Zealand
Emirates
Ethihad Airways
British Airways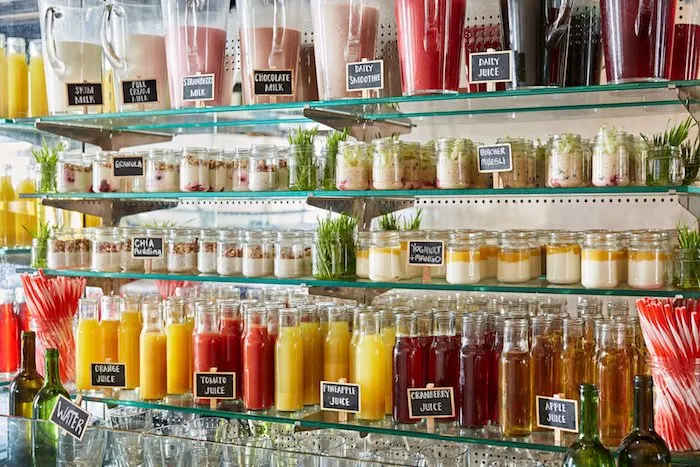 No. 9: Hotel competitions
Individual hotel chains and boutique hotels usually have an email list you can subscribe to.
They host competitions from time to time for their email subscribers.
Note that you may need to sign up to the right newsletter for your country, state or region.
Pick and choose your favourite hotels to subscribe to.
Wyndham Vacations Hotel Group
Novotel
Marriott International
Hard Rock Hotels
Intercontinental
Hilton
Four Seasons
Accor Group
Hyatt
Conrad Hotels
Best Western
Starwood Hotels and Resorts
Ritz Carlton
Radisson Hotels
Mantra Hotels
QT Hotels (Australia)
Quest Apartments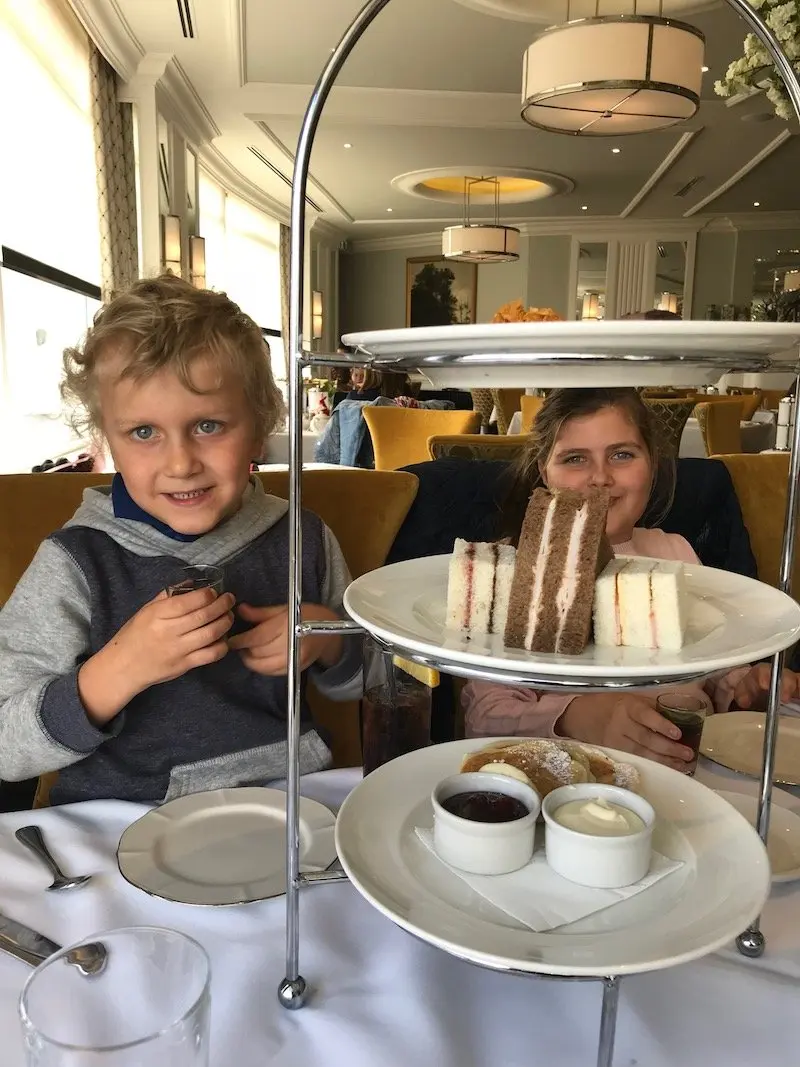 No.10: Destination Marketing & Local Tourism Boards
We won:
two nights accommodation at Jungle Lodge in the Blue Mountains Botanical Gardens
plus $120 to spend on lunch at the Blue Mountains Art Gallery
two annual family passes to the National Trust, and
tickets for 4 adults to enjoy High Tea at the iconic Hydro-Majestic hotel.
A win valued at over $1500, courtesy of Blue Mountains Attraction Group via a 25 words or less competition.
Read all about it here. (Coming soon)
We strongly encourage you to sign up for emails
Subscribe to emails from possible competition hosts:
Local Destination Marketing Organisations in your local city (eg Destination Byron, Destination Gold Coast, Blue Mountains Attractions Group)
State Tourism Marketing Boards (Visit Victoria, Destination NSW, Queensland)
Tourism marketing bodies in the cities and countries you plan to visit (Visit Japan, Visit Thailand)
Local travel guides and operators in your city, and in your next holiday destination too (eg Tasmanian Expeditions)
Small accommodation providers who join forces (eg Blue Mountains Accommodation and Tourism Organisation)
Visitor Information Centres
Airport Newsletters (Changi is a must!)
Shopping Malls
Combined Operators in the city (eg Brisbane International Hotels)
Travel Expos (Visit these in person to find more competitions to enter!) – Sign up to hear about Industry Nights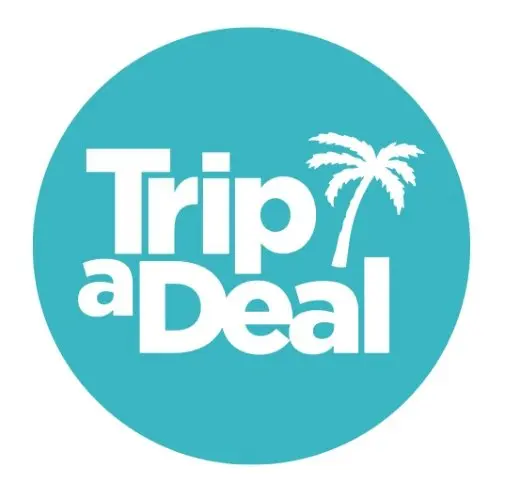 No.11: Australian Travel Websites
Best Australian Travel Agency Websites
Contiki
Intrepid
STA Travel
Flight Centre competitions
Student Flights (STA travel competitions)
Top Deck
Webjet
Trip a Deal package holidays
Hello World
Travellers Choice
Cruise operators and cruise travel agents
Best Travel Associates & Travel Goods companies
Covermore competitions (Travel Insurance agency)
Travelex competitions (Money exchange)
Travel Daily competitions (for industry only)
Kathmandu
Anaconda
BCF
Caravan & Camping shops
Camping brands (eskies, tents, coolers, etc – each of these individual brands runs comps from time to time. Sign up to your favourite newsletters to stay in the loop on competitions that open)
Expos and Tradeshows (you can often go into the draw for a new caravan or RV, simply by showing up!)
Someone has to win! It might as well be you.

Best Australian Travel Websites for Families
Subscribe to these email newsletters for chances to win family trips in cabin accommodation at caravan parks, Big 4 Holiday parks, and the like.
---
RELATED: The Best List of Healthy Road Trip Food and Snacks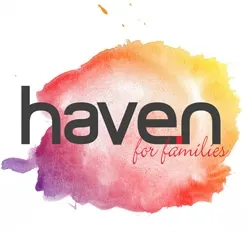 Local Kids Activities Websites in each City
Every city in Australia (and in most western cities across the world) has local kids sites.
Brands and PR managers across the country connect with these sites regularly, and give them event tickets to give away.
It's one of our favourite ways to win.
You might just find yourself with tickets to the Ekka or Easter Show, with free show bags thrown in!
Or circus tickets.
Or last minute tickets to a footy match.
Hot tip: Don't limit yourself to entering competitions for free tickets in your local city or town.
We've won stuff in other states – family passes to local attractions and event tickets – and this has "forced us" to take a quick trip on the next school holidays or long weekend!
(The FORCE to travel for FREE things is strong in this house!)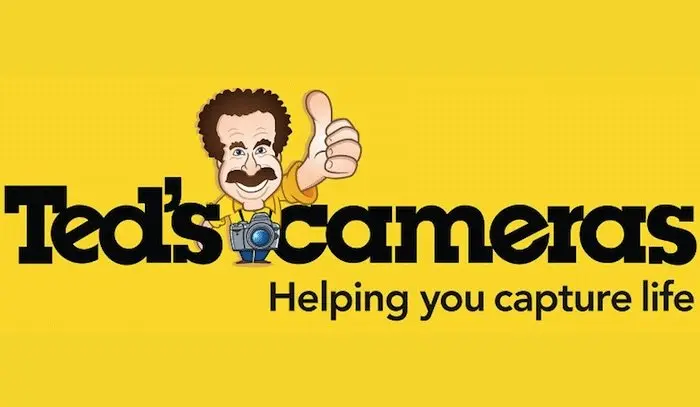 No.12: Company Brand Competitions
Here's just a few random businesses you might try!
Shell, BP & Caltex Fuel Supplies
Telstra
Origin energy
JBHIFI
Harvey Norman
Rebel Sport
Foxtel
RACQ/ RACV
Teds Cameras
Teds Cameras recently ran a Junior Explorers family travel competition.
The prize was a 28 day trip, travelling around Australia in an Apollo Motorhome!
We were finalists in a similar competition last year with Dometic to do something similar.
We didn't win, but our friends at Adventure Mama won a three-month all-expenses-paid road trip around Australia!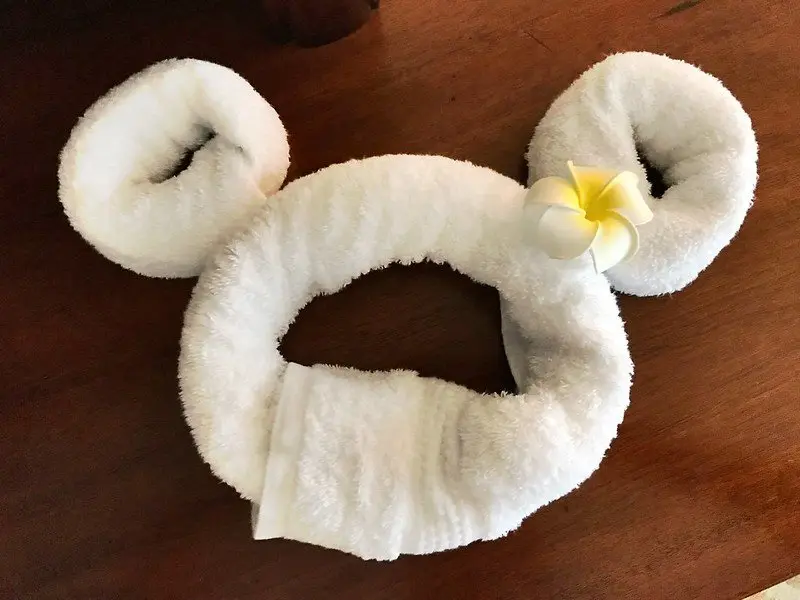 Image credit: Jencu via Flickr CC BY-2.0
Bonus Tip: Win Disney Family Travel Competitions
If dreams were to come true, I'd love to win a family travel competition to Disneyland or Disney World, or a stay at Disney Aulani Resort in Hawaii.
From time to time, big companies such as Qantas, Virgin Australia, Getaway, Spotlight, Woolworths, Coles, and Foxtel try to make someone's wish come true through online competitions.
Your best bet is to google "Win a Family Holiday to Disneyland (year)" on the first of every month, and try your luck.
Someone's got to win a trip to Disneyland!
Might as well be you (or me!)
You can also subscribe to the Disney newsletter for chances to win invitations to Movie Premieres, Disney on Ice extravaganzas, Disney prize packs and more.


Looking for more helpful tips?
Correct at time of publication on Roam the Gnome. Please check with venue for updates. We apologise in advance if there have been any changes we are unaware of. All prices in US dollars, unless otherwise stated
Click the blue links below for travel tips.