INSIDE: Roam the Gnome's Ultimate Guide on How to Win Family Travel Competitions.
Want to Win a FREE holiday?
Hoping to win a trip to New York?
Are you desperate to win a trip to Italy to see long-lost family?
Or are you hoping to score the ultimate prize and win a trip to EUROPE for 6 weeks, all expenses paid?
Triple your chances to win a vacation by entering MORE competitions.
A year or so ago, we won TWO trips in less than three months!
It's POSSIBLE.
Our experiences are proof.
There's definitely luck involved, but winning a family holiday is also about:
creativity
serendipity, AND
being in the know.
Take a look at our competitions guide with tips on how to win FREE trips!
Disclosure: This article contains affiliate links. If you make a purchase after clicking on one of these links, we may receive a small commission at NO extra cost to you.
We took our cousins along to enjoy the Hydro Majestic High Tea for four prize. The Blue Mountains, Australia.
Win Travel Competitions (or win FREE STUFF)
The first thing is to FIND a stack of family travel competitions (or competitions where you can win things of value that you can then sell to fund a family vacation!).
This is where many people trip up.
It's easy to enter holiday competitions that come our way without any effort.
These are the competitions:
we see pop up in our facebook feed
or a sponsored giveaway hosted by someone we follow on Instagram.
But the trick to winning competitions is to think like a 'comper' and enter the obscure competitions.
Compers, those mystical people whose favorite hobby is to enter competitions, know THIS is the secret to winning good things, often.
OBSCURE COMPETITIONS on smaller, less public blogs and websites mean less entries, simply because their audience is smaller, or their target market is harder to reach.
You might not win a holiday to Europe straight away, but you do have more of a chance to win:
a self-drive weekend getaway
flights to a local city combined with a fun hotel stay, or
a package of free entry to a bunch of local attractions.
Even better for those who truly want to win, MOST of these competitions have few barriers to entry.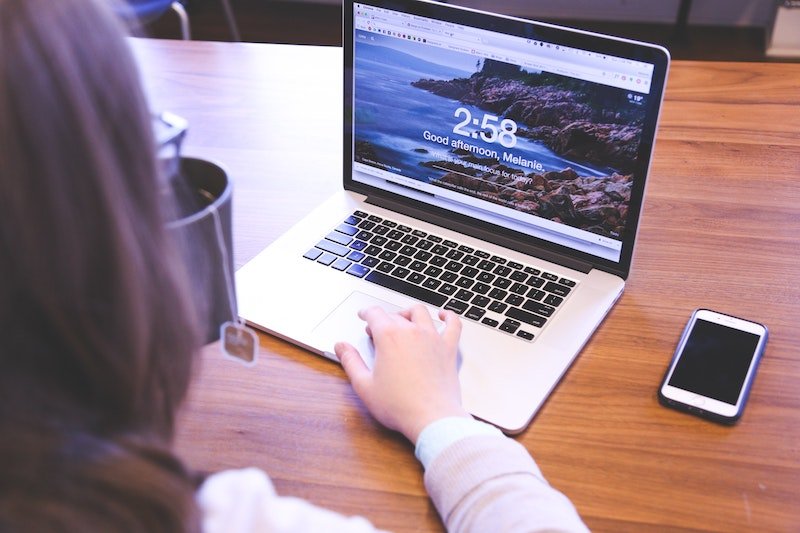 Image credit: Start up stock photos via Pexels CC0 BY-1.0
Winning contests is a numbers game
Bookmark your favourite websites from the lists below, and check in once a week to see if they've uploaded any new travel competitions to enter
Sooner or later, depending on skill or luck, that super exciting email will slide on into your account (or you'll take a random phone call) and you'll join the ranks of prizewinners too.
It's a NUMBERS GAME when you enter contests to win trips.
The most important thing to remember is that IT IS competition time, somewhere, EVERY SINGLE DAY.
One lucky person will win, that's for certain.
The more competitions you enter, the better the chances it will be your turn.
Hot tip: Enter more competitions, rather than one competition lots of times.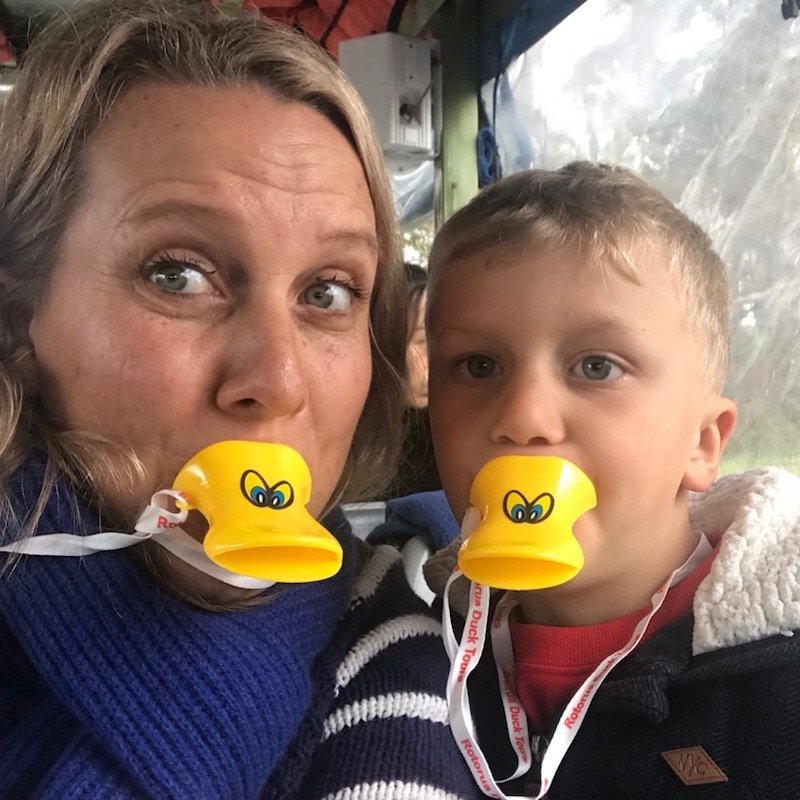 Rotorua Duck Tours, the best tours attraction tickets we've ever won!
Enter Competitions to Win Competitions!
That is our motto.
Be IN IT to win it.
If you want to know how to win travel competitions, it's that simple.
There's nothing to lose except a few minutes of your time (time you'd probably waste on social media in any case) so make your time work for you.
There's lots to win, including:
luxury holidays with return airfares
5 night holidays
grand prize trips with business class travel included
bike competitions to win cruiser bikes, win mountain bikes, & kids bikes you can use on travel adventures
cash prize competitions you can use for spending money
AND, more!
Follow our steps and become a winner too!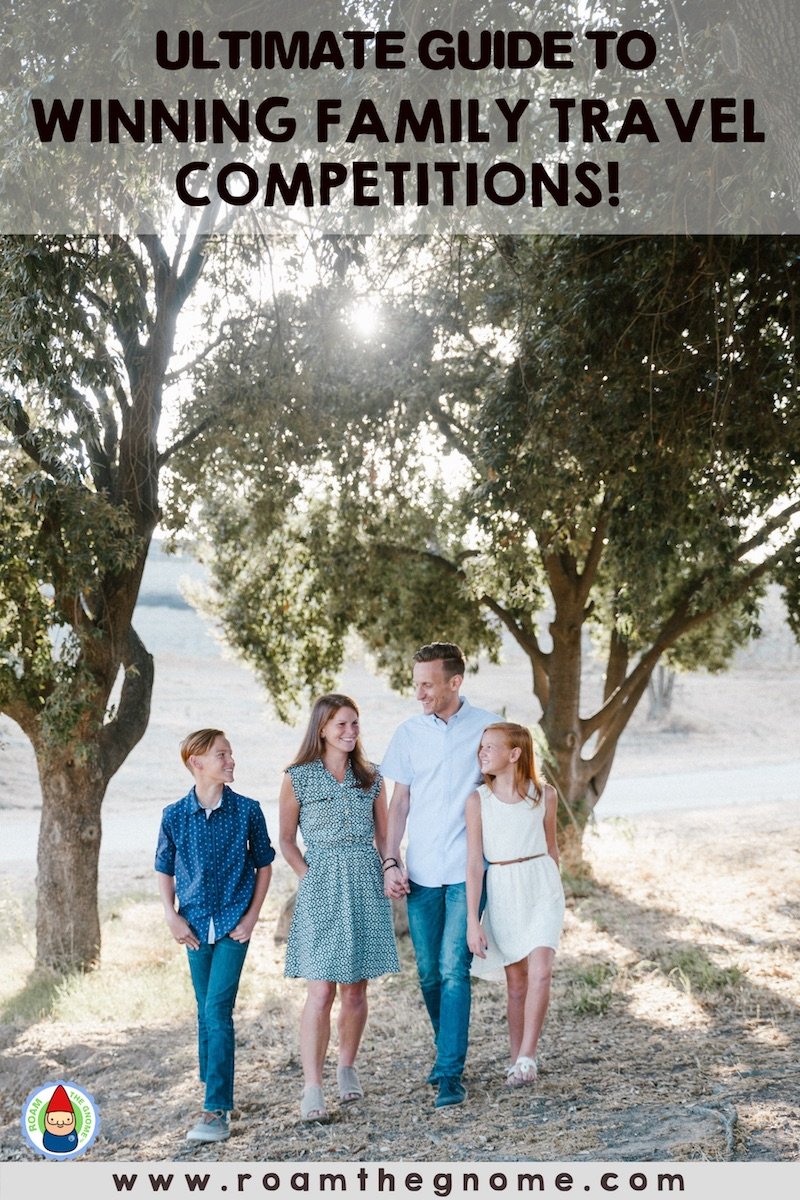 Types of Holiday Travel Competitions to Win a Vacation
Here's a list of the best types of contests to win stuff.
We've listed ALL the different types of competitions you can find.
Work out what you like best, and find MORE of those.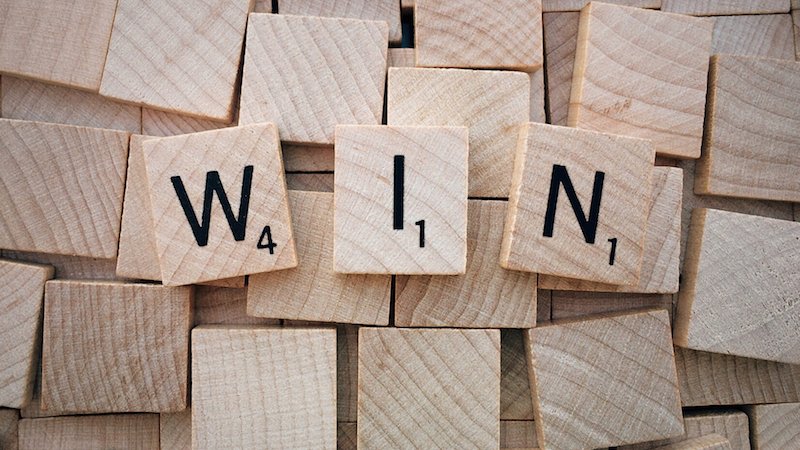 Image credit: PeakPx via CC0 BY-1.0
FREE COMPETITIONS GUIDE
Where to Find Family Holiday Competitions to Enter?
This is the fun part.
Put on your Sherlock Holmes hat and come with me on a little adventure.
Hot tip: Keep in touch with your top competition websites by liking their facebook pages to find all their free travel competitions.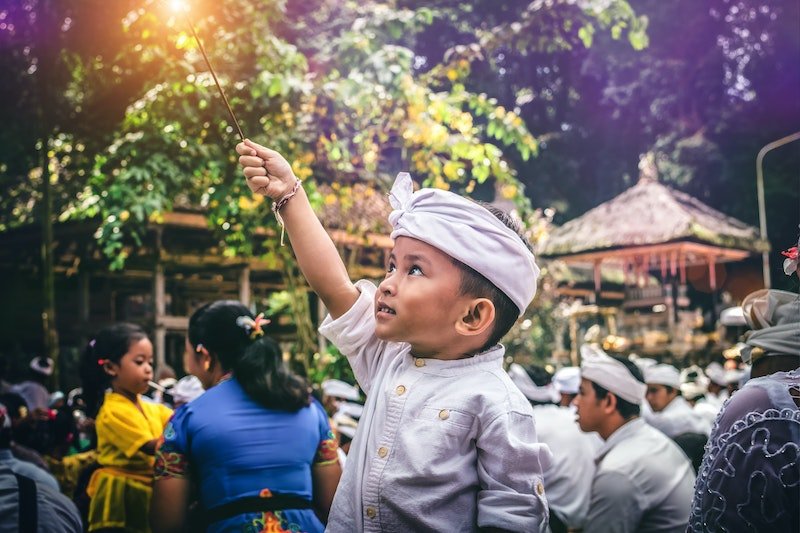 Image credit: Artem Beliaikin via Pexels CC0 BY-1.0
No.1: Win a Trip Competition Websites
The most obvious place to start is at competition directory such as:
a sweepstakes directory in the USA
a contest directory in Canada or the UK, or
These websites gather a huge list of current competitions in one place.
Bookmark these pages.
It's a good place to try and win a trip to Bali, or win a trip to Singapore.
The problem with giveaway directories is that lazy compers head straight to these big mainstream sites, and enter competition, after competition, after competition.
That means there's more challengers in the count, the main reason we don't just rely upon these sites to find new competitions going live.
But they do find some competition sources (or are alerted by the giveaway host) that you might not find so easily on your own hunts, so they are worth a quick look each week.
These catalog sites also categorise competitions:
by car
by vacation (eg Win a Trip to the USA, or Win a Trip to Peru)
by cash prizes
by tickets or gift vouchers etc
There are a LOT of travel competitions to win hotel accommodation, flights, & complimentary meals in these listings.
Hot tip: Find the prizes you really, REALLY want, and enter those contests as your first priority.
If you want to know where to find Holiday Competitions to enter, start here.
American Sweepstakes Directories
Canada Contest Websites

UK Contest Websites
Rosemary and Pork Belly Travel competitions
Hot tip: Remember to google these phrases or similar too:
UK competitions ending soon
Canada competitions ending soon
USA sweepstakes ending soon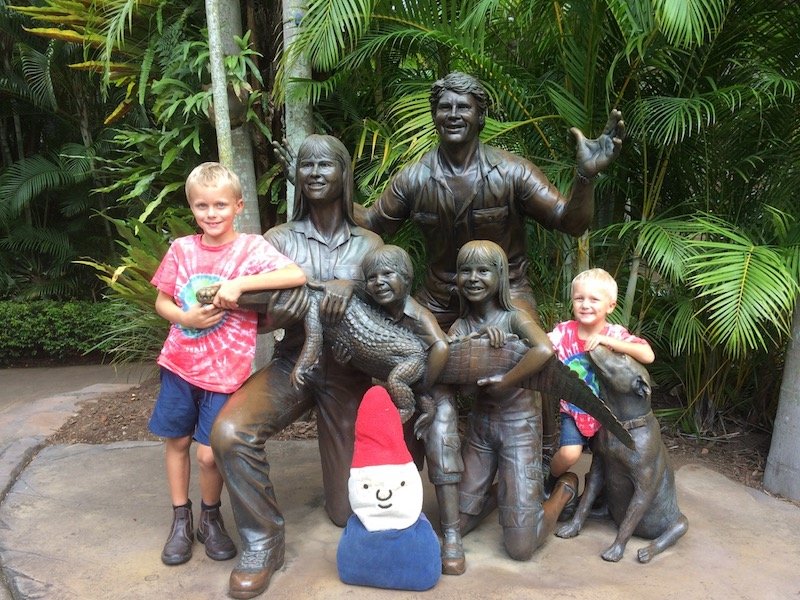 Online Travel Competitions Australia
Australian Competition Directories
This is a collection of the top 11 places to find free online competitions in Australia to places like Australia Zoo, the Gold Coast theme parks, hotel stays and more.
Take a look: Best Aussie Comps directories round up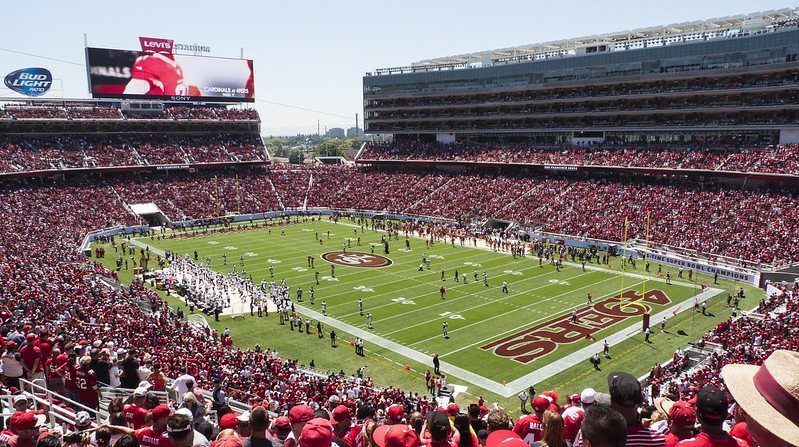 Image credit: Jim Bahn via Flickr CC BY-2.0
Hot tip: Stay in the Game!
We LOVE winning tickets to events, to the cinema, to sports games, and especially VIP experiences.
These are easy quick wins, especially if you enter local comps on the radio or in your local newspaper.
These small wins keep us in the game, trying for the big ticket wins.
We also save the money we would have spent if we were going to buy tickets to the event or show in any case.
These savings go straight into our Bucket List travel fund.
We know people who enter all the competitions, then sell their prizes to FUND more of their dream travel too.
It's another option!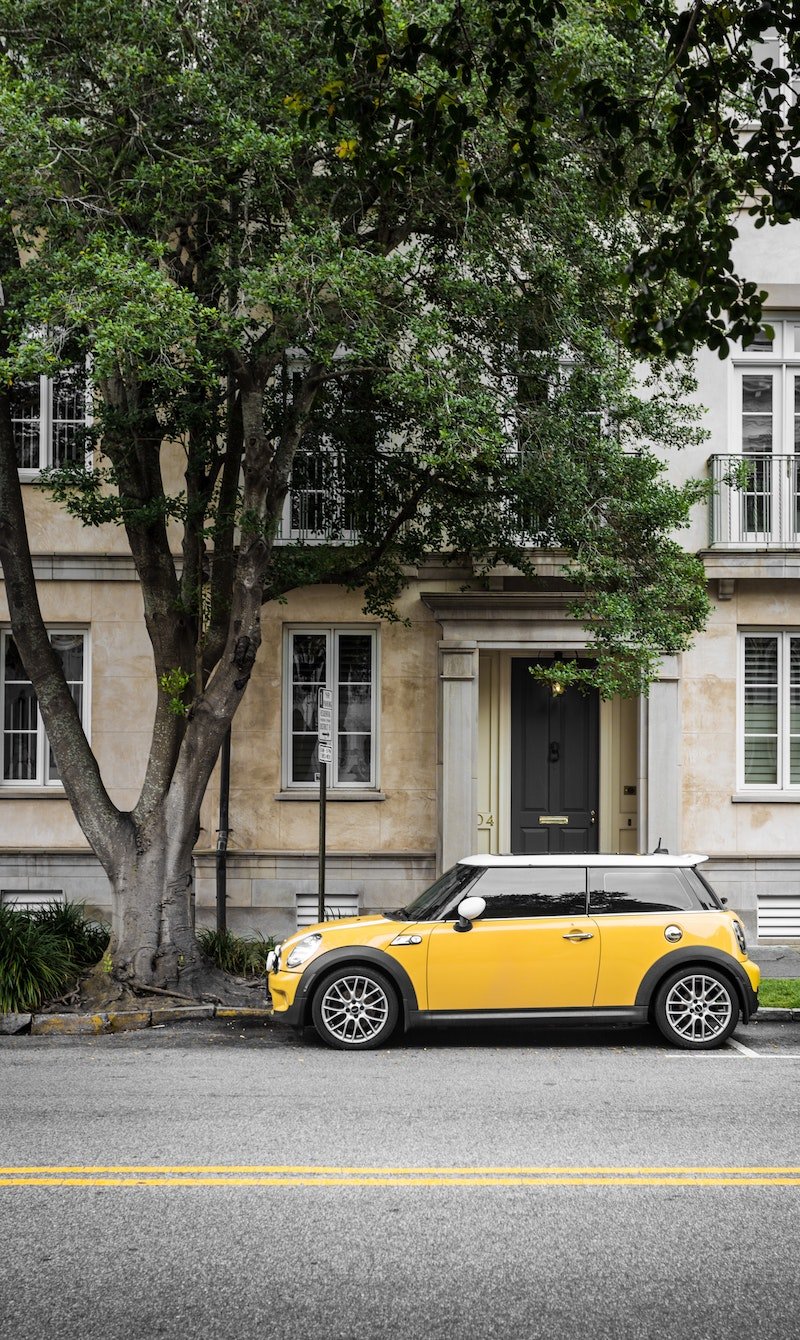 Image credit: Jacob Morch via Pexels CC0 BY-1.0
No.2: Win a Car Competition Websites
Another good way to fund a vacation is by winning a car, and then selling it.
The odds are better than winning the lottery or lotto, but it's not a foolproof way of saving!
Still, can't hurt to enter.
Here's a few sites to start you off:
Win a Car USA
Win a Car UK
Autotrader – keep a look out for their annual survey to enter (UK)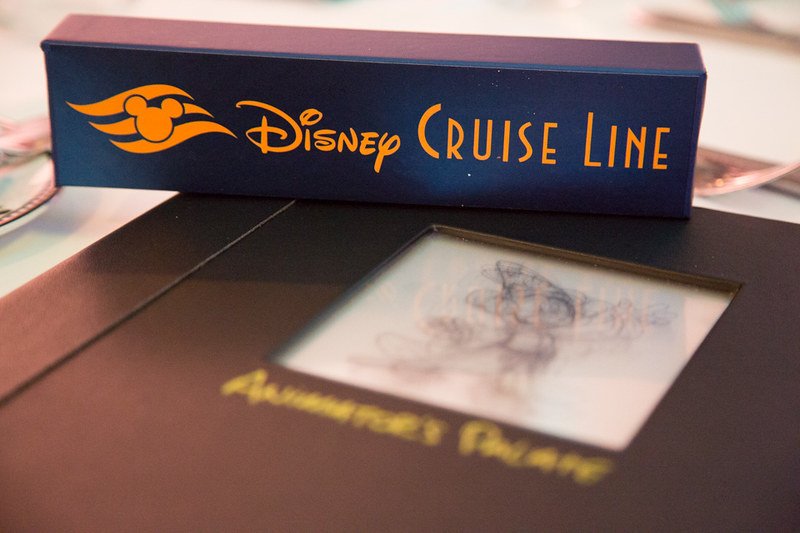 Image credit: Jose A. Perez via Flickr CC BY-2.0
No.3 Win a Cruise Sweepstakes
Win a Cruise America
Click here to find a round up of the best cruise competitions in America.
Keep an eye on the Disney Cruise Line facebook page for newest cruise sweepstakes too!
Win a Cruise UK
Click here to find a collection of cruise contests in the UK.
World of Cruises UK also has cruise giveaways from time to time.
And don't miss these Family Cruise competitions either.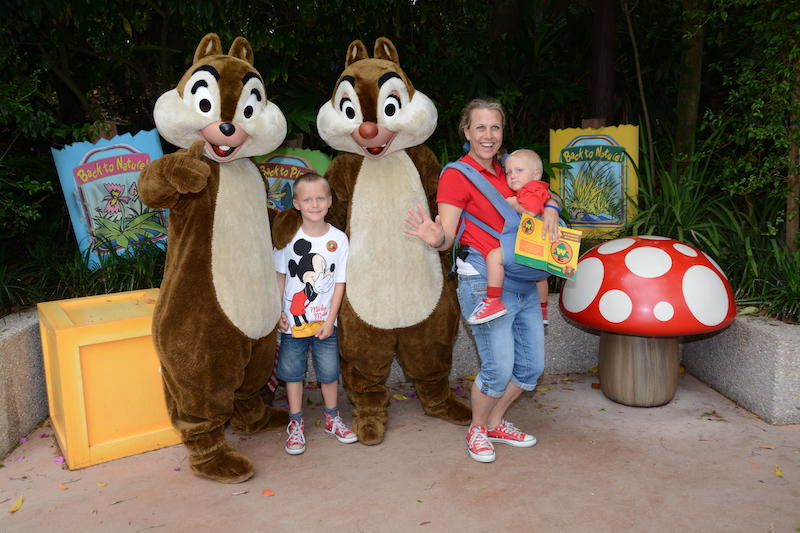 No. 4: Win Disney Contests
You may also find other well known companies and hotel brands giving away Disney vacations & Disney trips.
Just in the past year, these well known brands have held a Disney contest with Disney vacations first prize:
Puma
Mattel
Joffrey's
Babybel cheese
Ziploc
Best Western
Woolworths Supermarkets Australia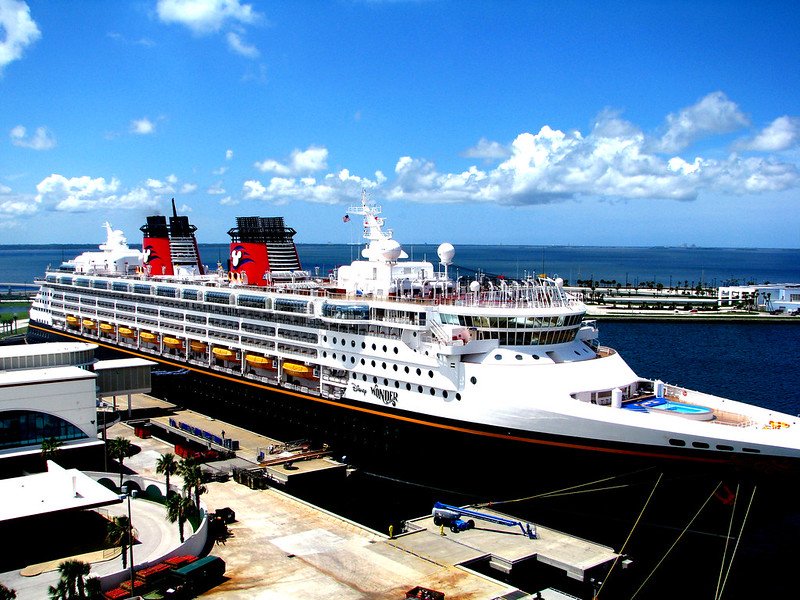 Image credit: Rennett Stowe via Flickr CC BY-2.0
Win a Disney Cruise Sweepstakes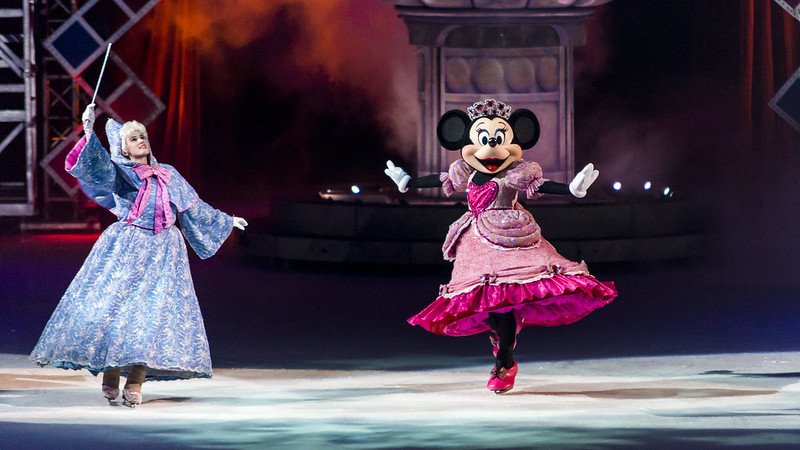 Image credit: Hubert Yu via Flickr CC BY-ND 2.0
FREE Tickets for Disney musicals, Disney on Ice, Disney film releases
Hot tip: When Disney on Ice show, or a Disney Musical such as Frozen the Musical or the Aladdin musical comes to town, keep an eye on the popular local bloggers websites.
These local bloggers will often have low entry Disney on Ice competitions and the like, where you can win a family pass to enjoy all the fun and adventure!
Same goes for NEWDisney movie releases.
Google these phrases (and their variations) too:
"Disney World competition" or "Disney World sweepstakes" or "Win a Disney World vacation"
"Disneyland competition" (and as above)
"Disney contests and giveaways 2020"
"Disney World contests and sweepstakes"
"Disney contests Canada" (or your country)
"Disney on Ice competition", "Disney on Ice giveaway", "Disney on Ice contest" or "Disney on Ice sweepstakes"
---
RELATED: Everything you need to know Guides: Disney World & Disneyland California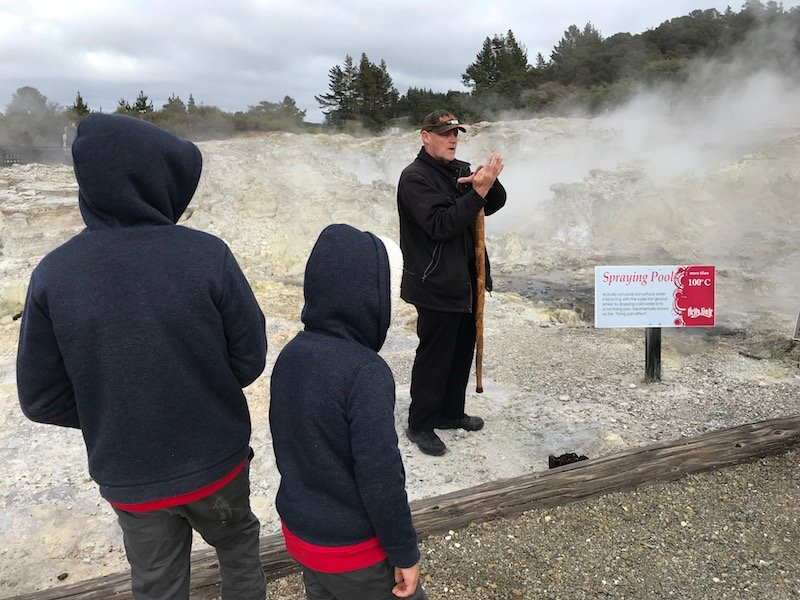 This is us at Hells Gate Geothermal Park in Rotorua New Zealand, one of our prizes.
No.5: Win on Instagram
Follow your favourite family travel influencers as they partner with brands and regularly offer chances to win the same experiences they've been lucky enough to enjoy.
It's how we won our trip to Rotorua through Travel Mad Mum!
Travel Mad Mum
MumPackTravel
Y Travel Blog
Travel Babbo
FamilyTravel.com.au
The Blonde Nomads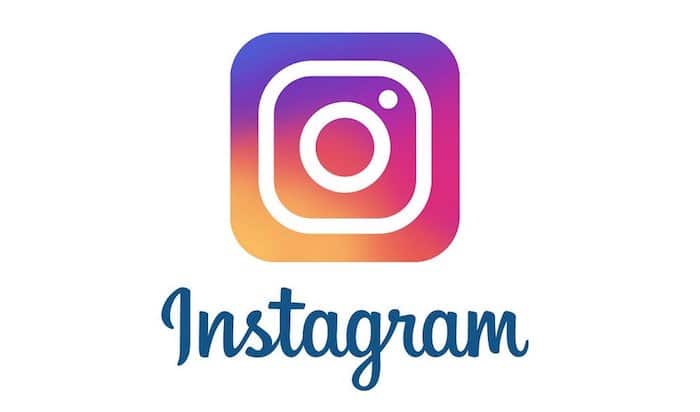 Also, search these hashtags:
#win
#competition
#free
#giveaway
#giveaways
#prizes
#freestuff
#tagcontest
#followcontest
#travelcontest
# lucky
#chance
#luckydraw
#luckywinner
#sweepstakes
Search for Influencer Instagram Competitions
You can also do a Hashtag Search for "Travel" related feeds and follow the best Family Travel influencers.
Hot tip: Be discriminate.
Take a quick look at their feeds to determine if they post sponsored content and giveaways before you press Follow.

NEWSPAPER AND MAGAZINE COMPETITIONS
Local Newspaper Competitions
Newspapers, both online and in hard copy, often have travel competitions to enter.
They often feature prizes like overnight rail journeys across country, weekend pamper sessions at upmarket hotel and spas, and accommodation packages tied to new shows coming to town.
Bookmark the papers you like, and check in weekly.
American Newspaper giveaways & contests
Google to find competitions in these newspapers:
USA today
The New York Times
The New York Post
Los Angeles Times
The Washington Post
Star Tribune
Newsday
Chicago Tribune
The Boston Globe
Search for other local newspapers in America here.
Newspaper Competitions UK

Best Magazine Competitions
There are tonnes of mainstream and niche magazines with holiday competitions to enter.
Check out your local newsagent or library, and read the index page to see if they have a WIN page on their website.
If they do, take note and bookmark it.
USA magazine contests
Check out Good Housekeeping contests.
There are good prizes here, including regular opportunities to WIN A TRIP TO DISNEY WORLD!
Magazine competitions UK
These free online competitions have a huge range of prizes up for grabs!

Supermarket Magazine Competitions
Pick up your local grocery store magazine and scan it for competitions.
This is LOW HANGING FRUIT!
Enter them all.
Supermarket Magazines UK

LOCAL RADIO STATION GIVEAWAYS AND COMPETITIONS
You can also listen out for local radio contests & check out the websites of local radio stations too.
This is where you'll definitely find chances to win tickets to:
the movies
upcoming local events
musicals
theme parks
entry to one-off themed events during special holidays such as Christmas, Easter and Halloween,
and more.
Radio station contests may also feature prizes like two nights mid-week accommodation as part of a marketing campaign for one of their advertisers.
These competitions have much less competition than national newspapers or nationally syndicated radio, and more chances to win!
These kinds of prizes let you explore your own city.
That's as good as a holiday too!
USA radio contests
UK Radio competitions
Check out these UK radio station contests.
Radio station competitions are no longer limited to phoning in at the right time either. The station may accept entries by email, text, tweets on Twitter, or through their website.
Hip radio stations may ask you to share a pic on Instagram, complete with hashtags!
How to win radio contests
We've won quite a few radio contests of late, including:
tickets for a seafood buffet lunch on a boat cruise, and
family pass tickets to see a sports game with free cotton candy and BBQ dinner too.
Click the blue link for our hot tips on how to win radio tickets on the radio

TV Contest
Looking for TV contests and giveaways? Here's a start.
These TV station contests offer a range of prizes from well known brands including Disney Parks.
The best place to try is Breakfast TV contests in particular.
America TV stations competitions
UK TV competitions
Canada TV contests

OTHER WEBSITE CONTESTS
Blog Contests & Giveaways
Blog competitions are DEFINITELY the easiest way to win tickets for local events and entry to attractions across Australia.
Lots of companies and brands approach medium and big bloggers, invite them to launch events, and then partner with them so the bloggers showcase the event or attraction to their readers. This is very good news for us.
Enter ALL the blog competitions you can find.
I KNOW for a fact that lots of bloggers (even BIG bloggers) are having a harder and harder time attracting entries for their competitions, even when the prizes are worth hundreds of dollars.
People are busy, and unlike 5 or 10 years ago, rarely comment on blogs, or have a spare minute to do the thing the blogger requires you do to enter.
Get on it quick smart for quick wins.
Here's a list of blog giveaways, including:
low entry blog giveaways (our favorite kind) and
low entry rafflecopter giveaways.
Best American Mom Blogger Giveaways
Best UK Mum Bloggers Giveaways
Follow these top Mum Blogs on their facebook pages and Instagram to keep in the loop.
If you don't already, follow your favourite bloggers on Instagram, and Facebook (and think about joining their groups too).

Best Family Travel Websites
Sign up to their newsletters to find out about upcoming competitions.
Some of them require you to book an overnight stay at a hotel brand chain or , or visit somewhere to be in the running, but many don't.
UK Family Travel Websites
USA Family Travel Websites

Parenting Websites (Kids Competitions)
When you are planning a holiday to a new destination, look up their local kids magazines and websites in your destination city, and enter all the comps offering free entry to local attractions.
There's also usually kids competitions too.
A win gives you a few more dollars for souvenirs!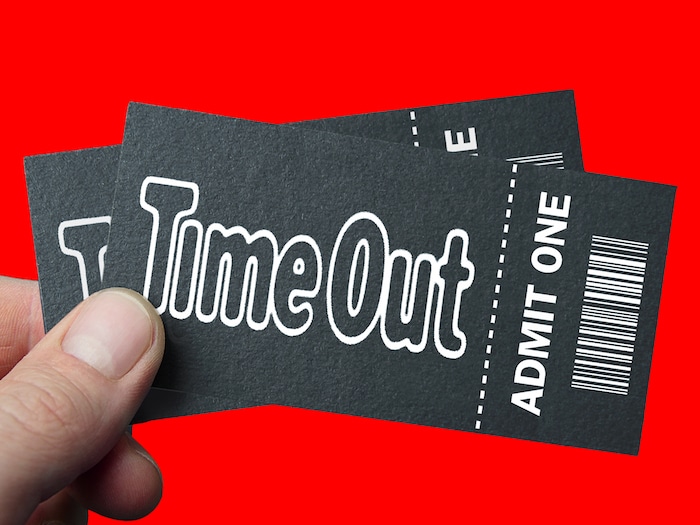 Travel Magazines
All these travel magazines host regular monthly competitions, both in the published edition from the newsstand, and via their website.
Best American Travel Magazines
Budget Travel
Afar
Travel and Leisure
Conde Nast Traveler
Islands
Cruise Travel
Caribbean Travel and Life
Destinations
Pathfinders Travel
Cabin Life
American Road
Time Out
Best UK Travel Magazines
National Geographic Traveller
Discover Britain
Wanderlust
Practical Motorhome
Lonely Planet Traveller
Time Out UK
Don't forget to check your favorite inflight travel magazines for competitions too!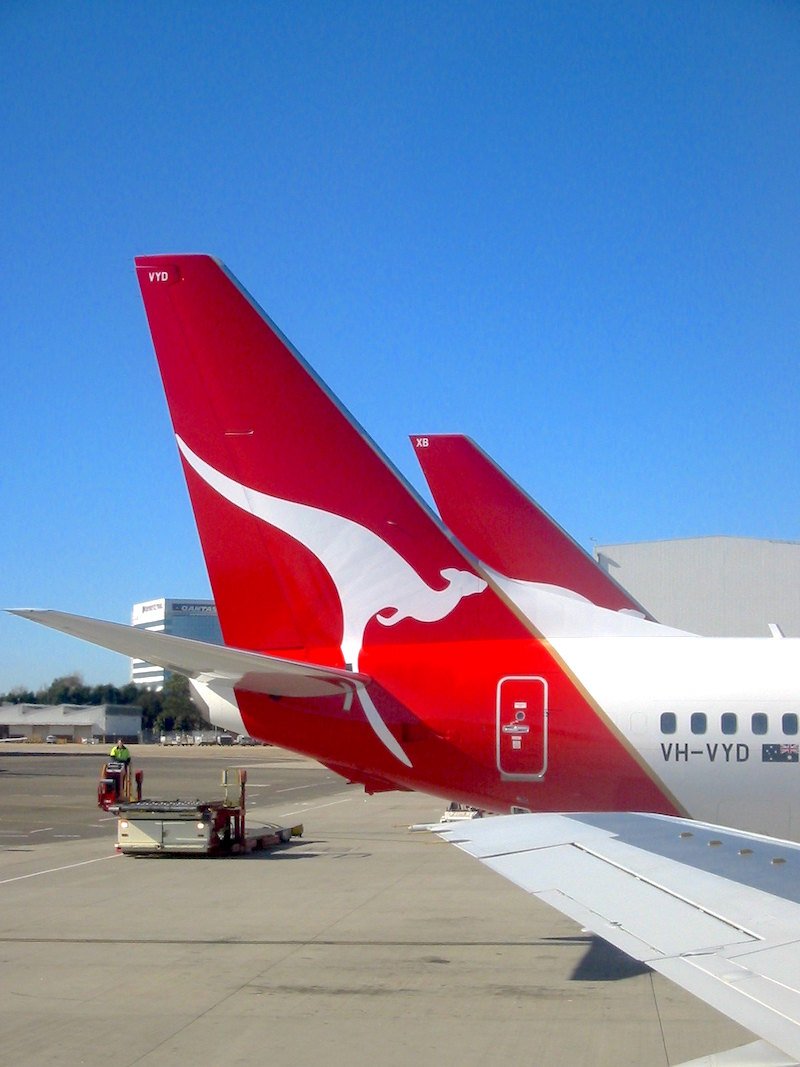 Image credit: Ed G via Flickr CCBY-ND 2.0
Win a Trip Overseas through Airline Sweepstakes
Sign up for their newsletters, and google their Inflight Magazines to find current comps too.
Some of our favourites airlines include:
Cathay Pacific
Singapore Air
Virgin Airlines
Swiss Air
Lufthansa
British Airways
Air New Zealand
Emirates
Ethihad Airways
Travel Agencies, Booking Operators & Brands
Sign up to your favourite travel companies for a chance to win big epic prizes in their travel contests.
Think:
travel insurance companies
money exchange companies
travel agencies
cruise agencies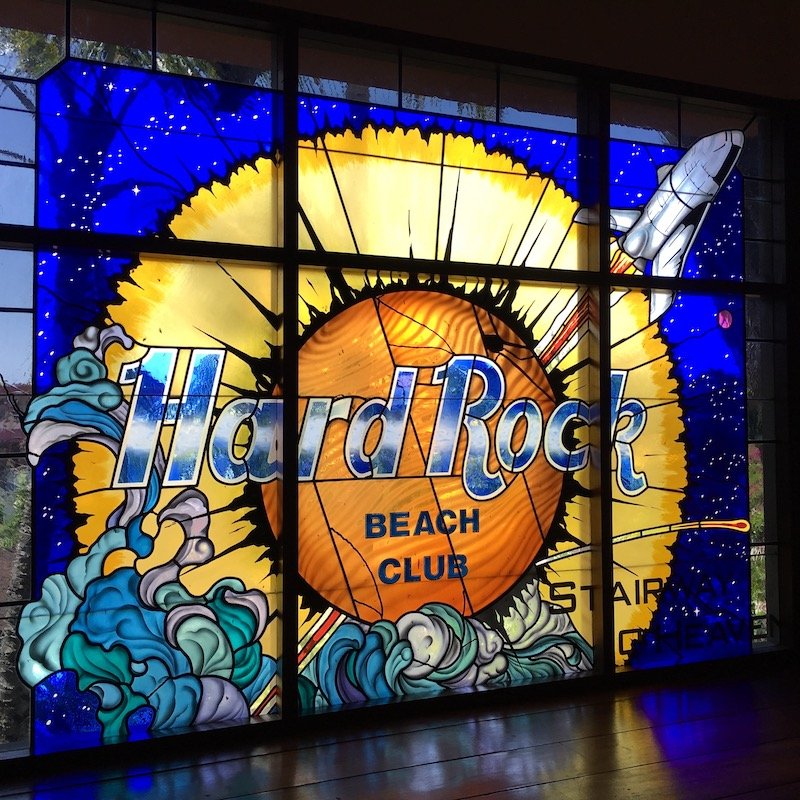 Best Hotels & Resorts around the world
Individual hotel chains and boutique hotels usually have an email list you can subscribe to.
They host competitions from time to time for their subscribers.
Note that you may need to sign up to the correct newsletter for your country, state or region.
Wyndham Vacations Hotel Group
Novotel
Loews Hotels
Universal Hotels
Marriott International
Hard Rock Hotels
Intercontinental
Hilton
Four Seasons
Accor Group
Hyatt
Conrad Hotels
Best Western
Starwood Hotels and Resorts
Ritz Carlton
Radisson Hotels
Mantra Hotels
QT Hotels (Australia)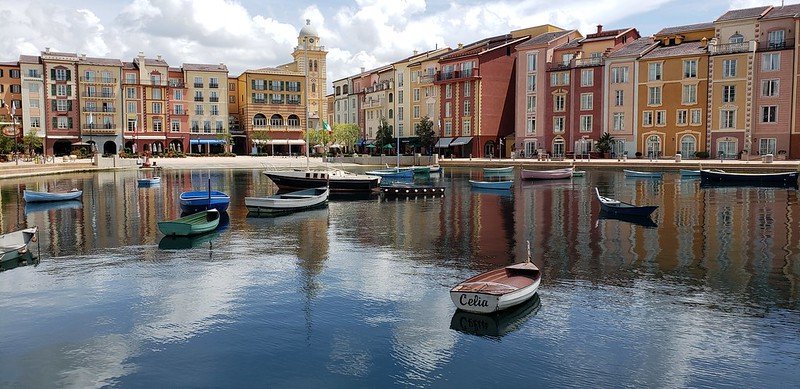 Portofino Hotel Universal Studios Orlando – Image credit: Osse0us via Flickr CC BY- 2.0
Best Family Hotels in America
Plus sign up to the newsletters of all your favourite family hotel destinations.
And then enter ALL the competitions!
Disney's Deluxe Resort Hotels (Disney World)
Disneyland Hotels
Disney Aulani in Hawaii
Club Med
Loews Hotels
Legoland Hotels USA (Can also subscribe to Legoland Hotels around the world – UK, Malaysia, Denmark, Germany)
Great Wolf Lodge
Kalahari Resorts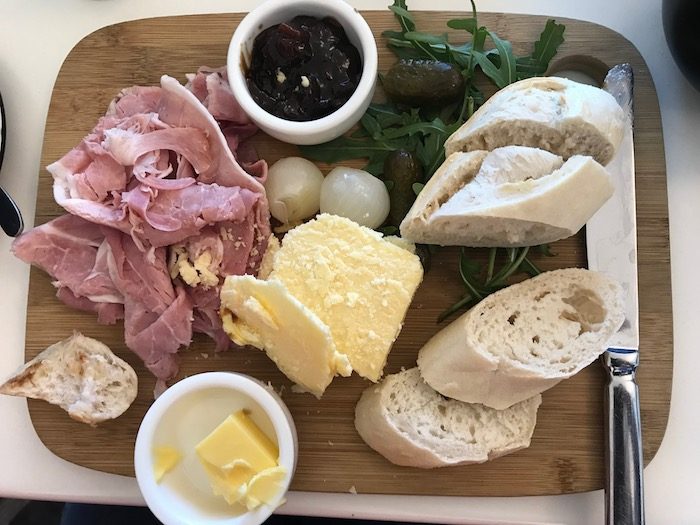 The Ploughmans lunch at the Gallery Cafe, part of the prize we won thanks to Blue Mountains Attractions Group
Destination Marketing & Local Tourism Boards
Our last competition success prize included:
two nights accommodation at Jungle Lodge in the Blue Mountains Botanical Gardens in Australia (sleeping up to 10 people, so we took Grandma, Aunty Patty, Cousin Brooke, and cousins Imy and Holly with us)
$120 to spend on lunch at the Blue Mountains Art Gallery
two annual family passes to the National Trust, and
tickets for 4 adults to enjoy High Tea at the iconic Hydro-Majestic hotel.
A win valued at over $1500, courtesy of Blue Mountains Attraction Group via a 25 words or less competition.
Read all about it here. (Coming soon)
---
RELATED: Helpful Guide on How to Win 25 Words or Less Competitions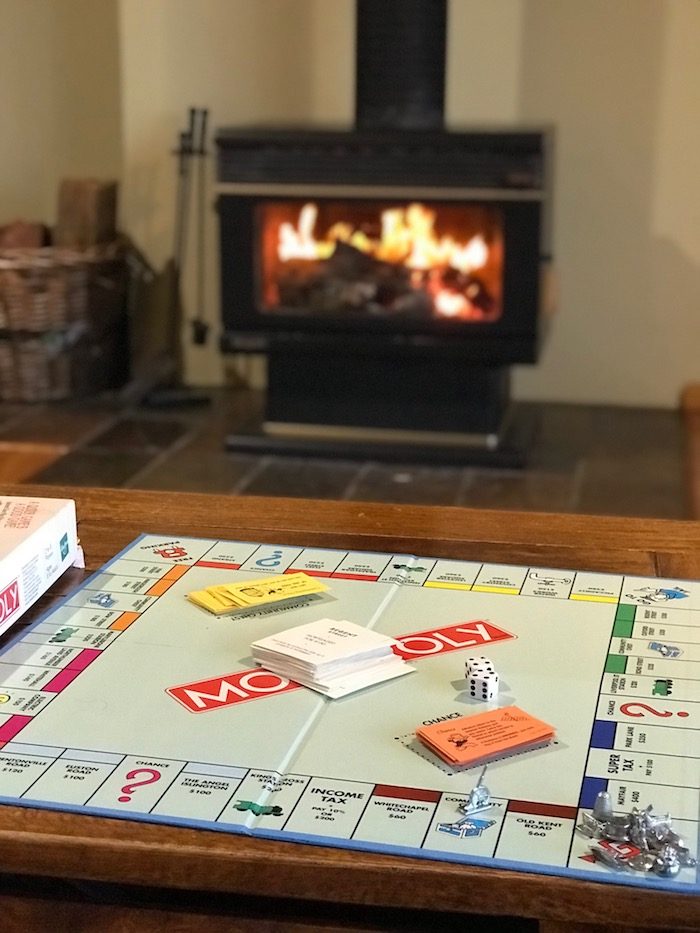 Our Jungle Lodge accommodation in the Blue Mountains Botanic Garden
Subscribe to Destination Marketing newsletters
We strongly encourage you to sign up for emails from:
Local Destination Marketing Organisations in your local city
State Tourism Marketing Boards
Tourism marketing bodies in the cities and countries you plan to visit (Visit Japan, Visit Thailand)
Local travel guides and operators in your city, and in your next holiday destination too
Small accommodation providers who join forces to create a tourism collaboration group
Visitor Information Centres
Airport Newsletters (Changi is a must!)
Airport transportation newsletters (eg Airtrain)
Large Shopping Malls & well known Department stores
Combined Tourism Operators in the city (eg when tourism operators join forces and make an over-arching body to keep everyone in the loop)
Travel Expos – Visit these in person to find more competitions to enter, & sign up to hear about Industry Nights
Once you've found your favourite Destination Marketing organisations (above), LIKE their FB pages too.

Win Travel Goods
Don't forget the Travel Goods store newsletters too.
They run comps for travel goods regularly, plus offer the odd trip.
American Tourister
Samsonite
Antler
Other favourite suitcase brands
Pacsafe smart travel gear
Trunki children's suitcases
Container Store
Eagle Creek
Montblanc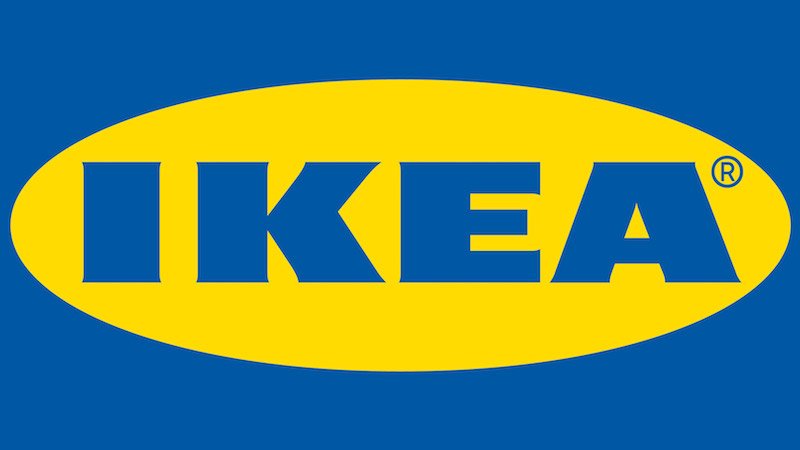 Check out the Big Company Brands
Check out the big companies we all know and love.
The ones you hear advertised on the radio or in full page ads in the paper.
Be sure to throw your net wide and take a look at all kinds of businesses for travel competitions, not just the obvious ones with connection to travel.
Telecommunications companies (A T&T, Verizon, Comcast)
Electric Companies
Famous furniture stores like IKEA
Fox sports
Florists (eg honeymoon competitions)
Expos, Conventions and Tradeshows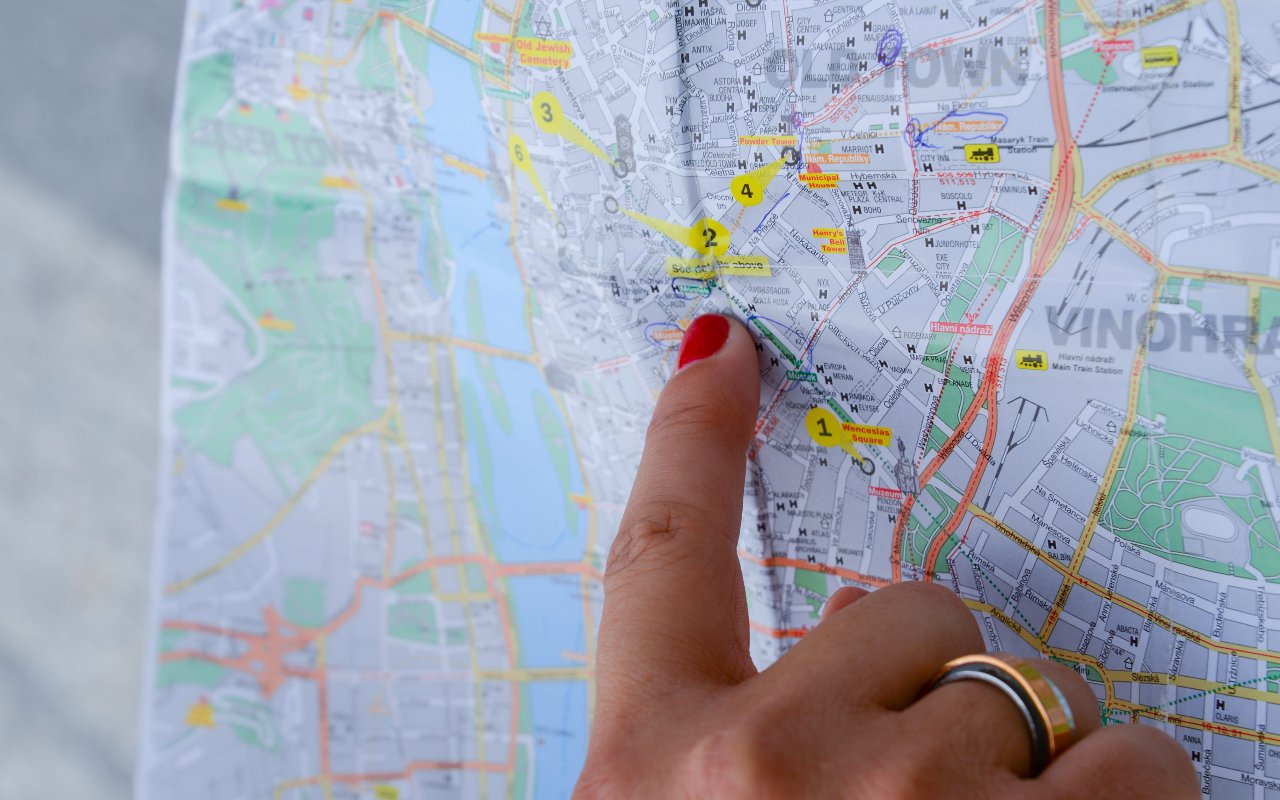 Travel Writing Competitions
Last but not least, you can try to win a trip by entering Travel writing competitions to win a free holiday in Australia, or perhaps win a trip overseas.
This is one competition where talent overrides luck.
If writing is your thing, join the fun!
NatGeo
Lonely Planet
Australian Writers Centre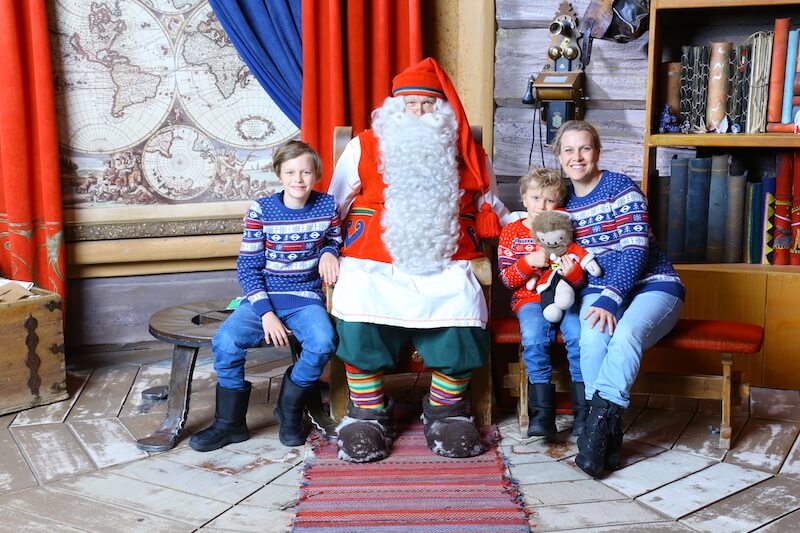 Looking for more fun Family Travel Tips?
Correct at time of publication on Roam the Gnome. Please check with venue for updates. We apologise in advance if there have been any changes we are unaware of. All prices in US dollars, unless otherwise stated
Click the blue links below for more travel tips