INSIDE: Roam the Gnome's Insider's Guide to Yarralumla Play Station
Kids who go mad for Thomas the Tank Engine should head straight to Yarralumla Play Station to ride the ol' Bluebell Miniature Railway Train.
Bluebell is just like Thomas, without the smiley face, but I guarantee the kids won't even notice.
Kids will think they've met Thomas the Tank Engine in real life, no doubt.
But riding the mini train is just one of the things to do at Yarralumla Play Station.
Take a look below to find them all!
Disclosure: This article contains affiliate links. If you make a purchase after clicking on one of these links, we may receive a small commission at NO extra cost to you.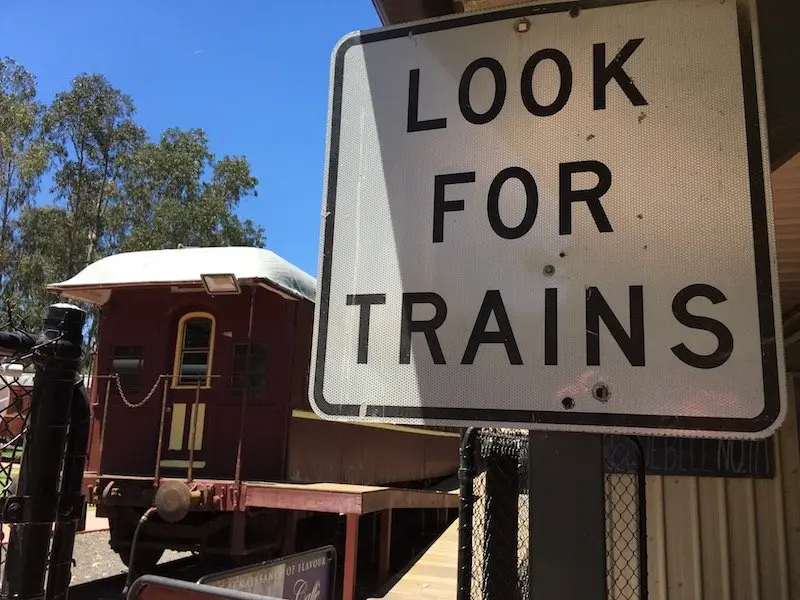 Yarralumla Play Station at Weston Park is the old Weston Park Railway
They are one and the same, but new owners have revamped and restored Yarralumla Play Station with a whole bunch of new activities and fun.
Plus they've restored three historic NSW train carriages circa 1910 for functions and events on site.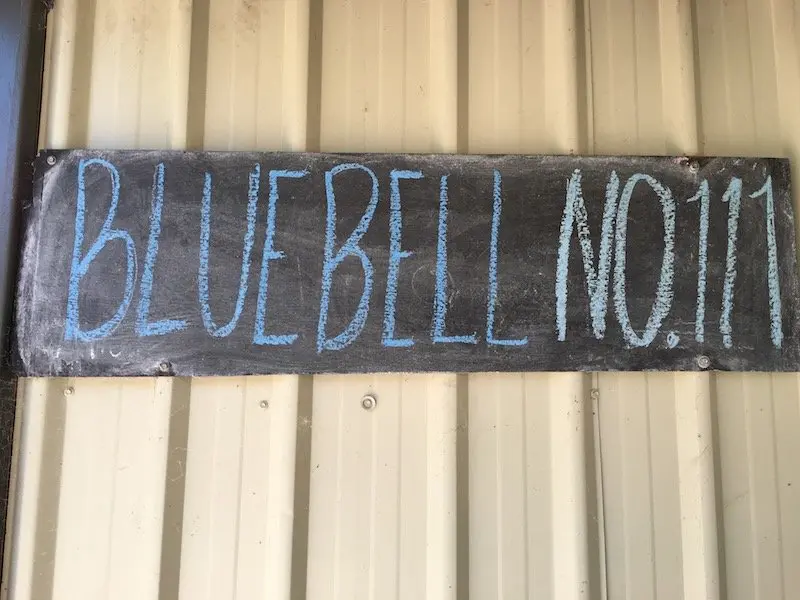 Yarralumla Train Rides
At Yarralumla Play Station, kids and families can take a 9-minute train ride loop on the Western Park railway around the figure-eight track, riding the sweet "Bluebell" train.
Bluebell was specially commissioned and built by the Bermagui Foundary for Yarralumla Play Station.
Bluebell chuggs her way past old relic full-size train carriages from 1910, past a giant anti-submarine gun from theDestroyer HMAS Vampire.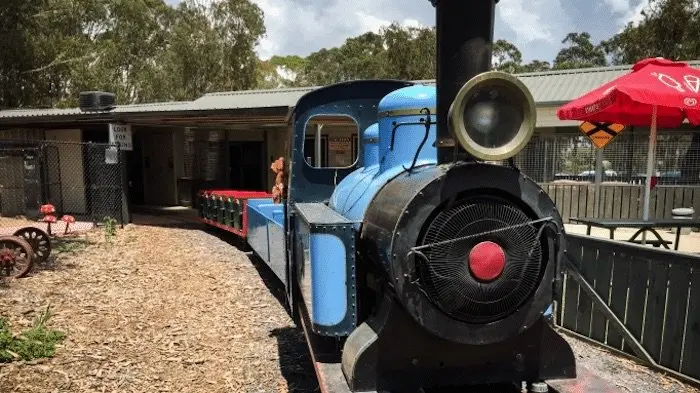 Image credit: Yarralumla Play Station
Weston Park Train Ride – Need to Know
The train at Weston Park has new canopies to shade the kids from the sun and light rain.
Keep an eye out for the new accessible carriage which will be able to take wheelchairs and prams too.
Wave at the mini-golfers as they saunter their way around the course.
Close your eyes when you go through the tunnel, and open them when you pop out the other side, you'll be in the magical Pine Forest.
Home to a Farm Yard full of friendly farm animals.
Do stop off for a pat and a cuddle at the mini farm full of our favourite fuzzy farm animals.
They'd love to see you too!
Hot tip: Yarralumla Play Station Easter Egg Hunt
Keep an eye on their facebook page to find out when tickets are released, as well as other events coming up.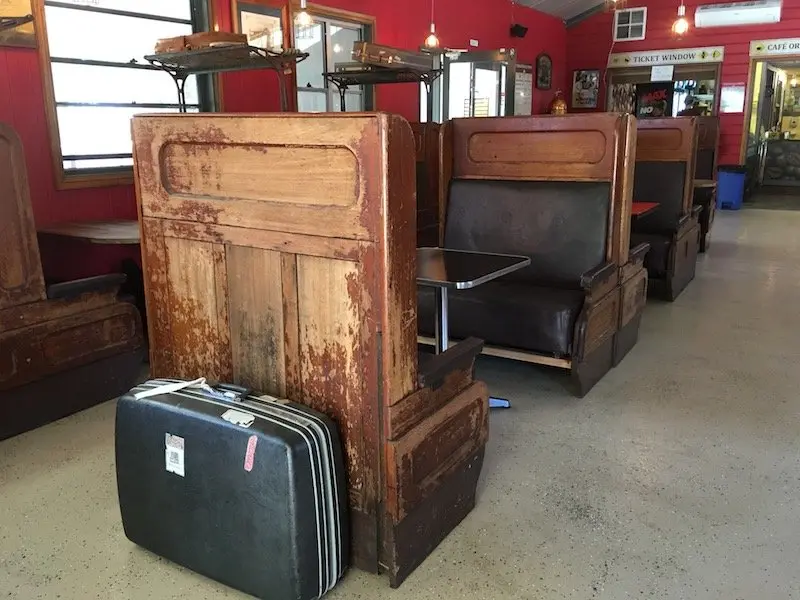 Where to eat at Yarralumla Play Station Canberra ?
Finish your adventure with afternoon tea at this Yarralumla cafe "Weston Park Station Stop cafe".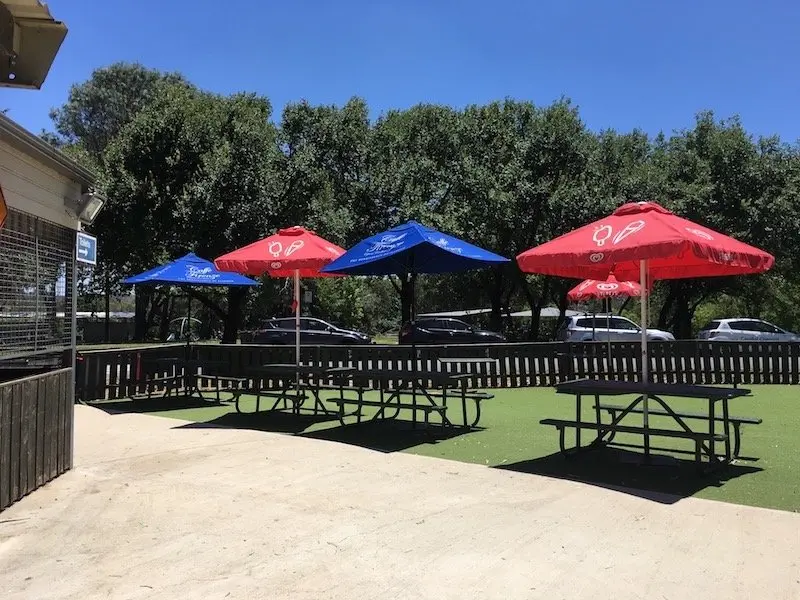 Best Kid Friendly Cafe Canberra!
It's one of the best kid-friendly cafes in Canberra, with a play area and fabulous retro seating.
It's very cool with train station booths and all.
Click here to check out pictures of the cafe and get a sneak peek of the Yarralumla play station cafe menu.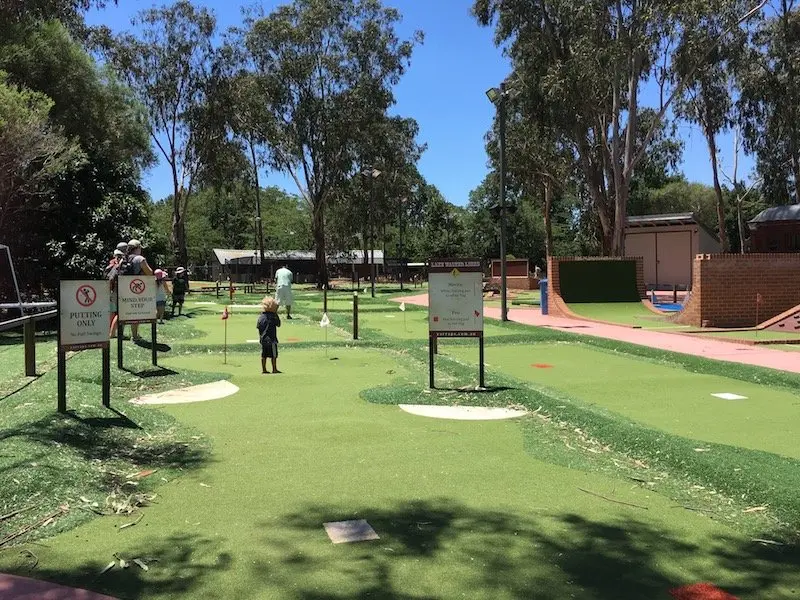 MORE THINGS TO DO AT YARRALUMLA PLAY STATION
No.1: Yarralumla Canberra Mini Golf
Weston Park Mini Golf is one of the largest 'putt putt' golf courses in Australia, and you can play a round or two of 'mini' golf on one of the two specially designed courses with iconic Canberra sights including Lake Burley Griffin.
Yarralumla mini golf provides everything you need:
colour coded balls
putters
scorecards, and
pencils.
It's all included in the price.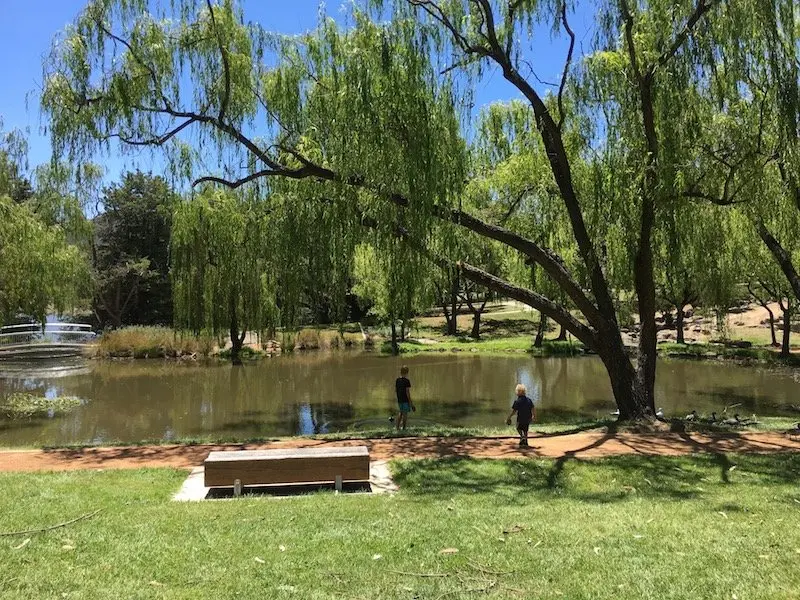 No.2: Yarralumla Park Nature Play Area
Mosey on home via the Yarralumla Park Nature Play area.
It's the last chance for kids to burn off any extra energy on the uphill boulder pathway, and the Weeping Willows are simply beautiful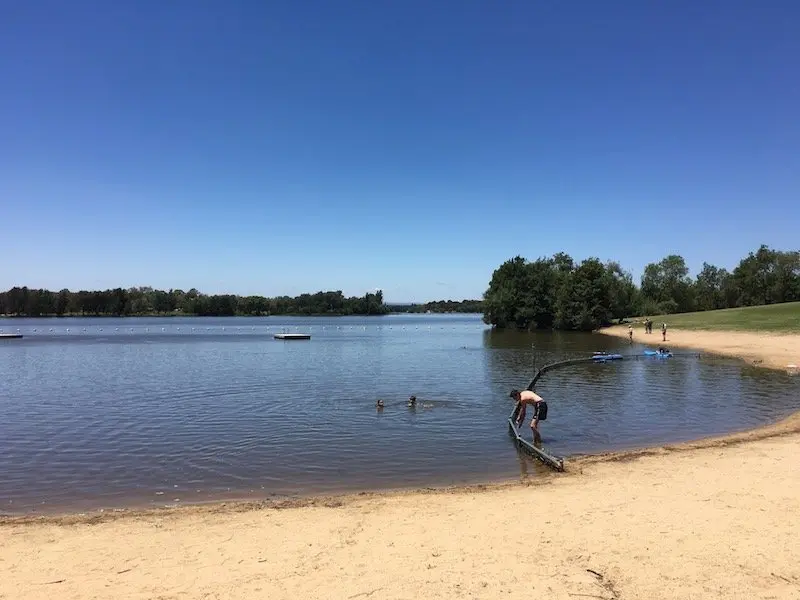 No.3 Swimming at Yarralumla Park
There's a swimming enclosure close by, on the lake.
It's a top spot to cool off on a blisteringly hot Canberra day.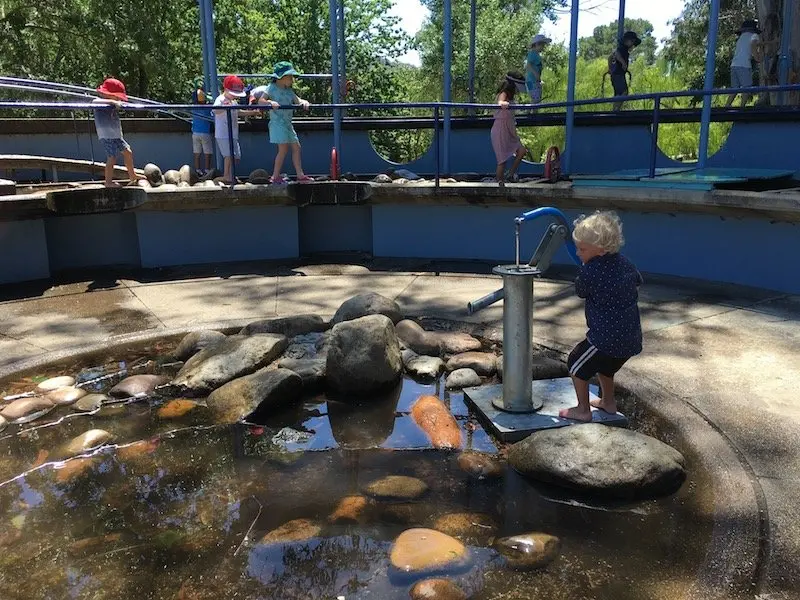 No.4: Weston Park Adventure Playground
Cross the road to find this unique Canberra playground referred to as the Yarralumla water park, or the Yarralumla playground too.
BYO swimmers and towel, or a change of clothes.
Kids WILL get wet.
No.5: Yarralumla Nursery
Plant lovers will adore the Heritage plant nursery just down the road. This is Canberra's premier garden centre, and worth a wander if you love plants.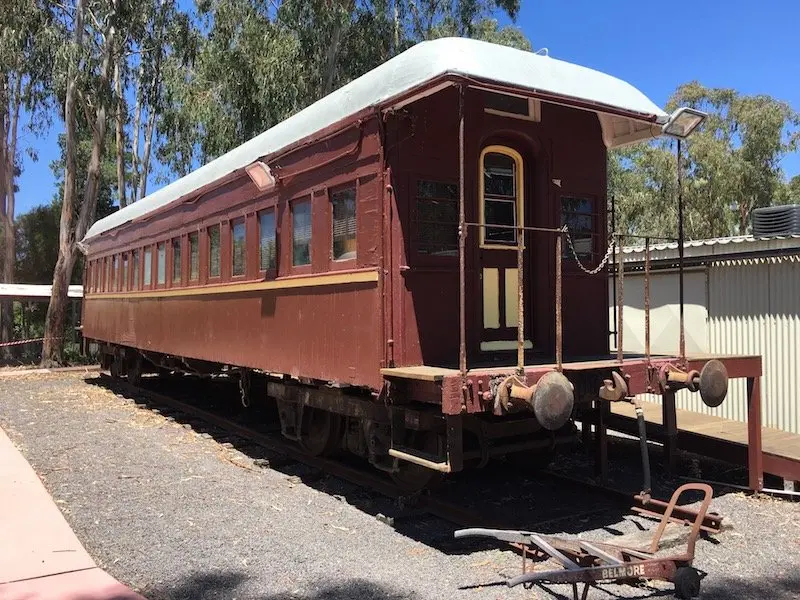 THE INSIDE SCOOP – Yarralumla Train Station at Weston Park Canberra
Correct at time of publication on Roam the Gnome. Please check with venue for updates. We apologise in advance if there have been any changes we are unaware of. All prices in AUD dollars, unless otherwise stated
Address: Yarralumla Play Station, 9 Pescott Lane, Yarralumla ACT 2600
Telephone: Phone: (02) 6282 2714
Email: [email protected]
Website: Click here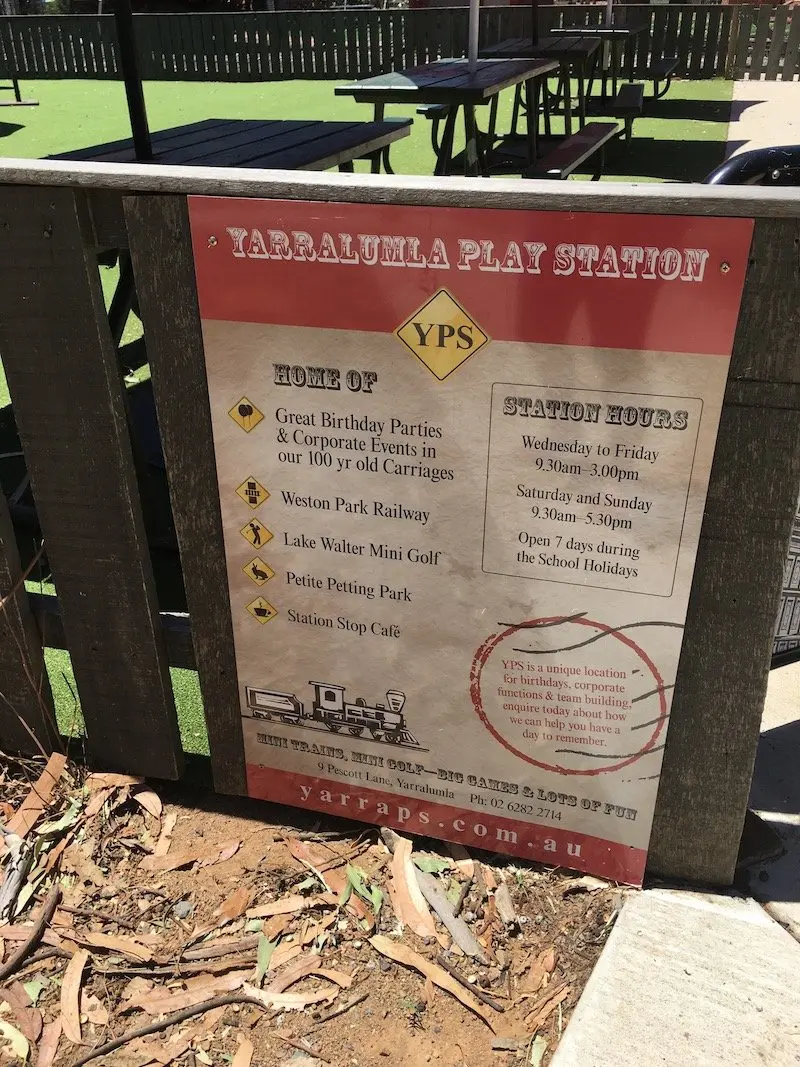 Opening Hours at Yarralumla Play Station
Monday to Friday – 8:30am to 4:30pm
Saturday and Sunday – 8:00am to 5:30pm
Closed Christmas Day and Boxing Day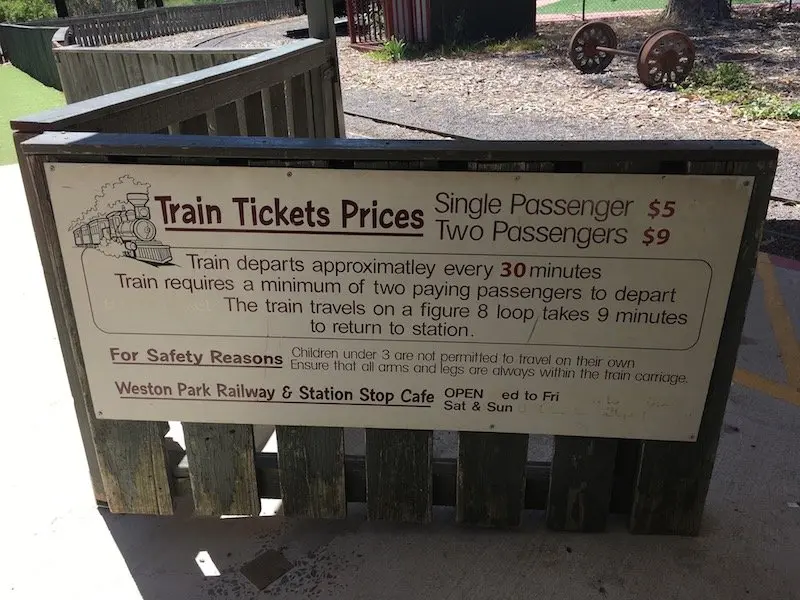 Yarralumla Play Station Entry Fees
Weston Park Railway Ticket Pricing & Farm Friends
Single passenger tickets – all ages $5 each
Ten or more tickets purchased by the same person – $4 each
Adult train ride with Farm stop – $15 each
Child train ride with Farm stop – $12 each
Family train ride with Farm stop (2 A & 2 C, or 1 A & 3 C) – $50
Extra child in same family $10
Children under 5 must have an accompanying adult to travel.
All babies 12 months or under ride for free.
During open hours, Bluebell tours depart every 30 minutes dependant on demand and weather conditions. Train requires a minimum of two passengers to depart.
No food or drink allowed on train.
Please keep all body parts inside the carriage at all times.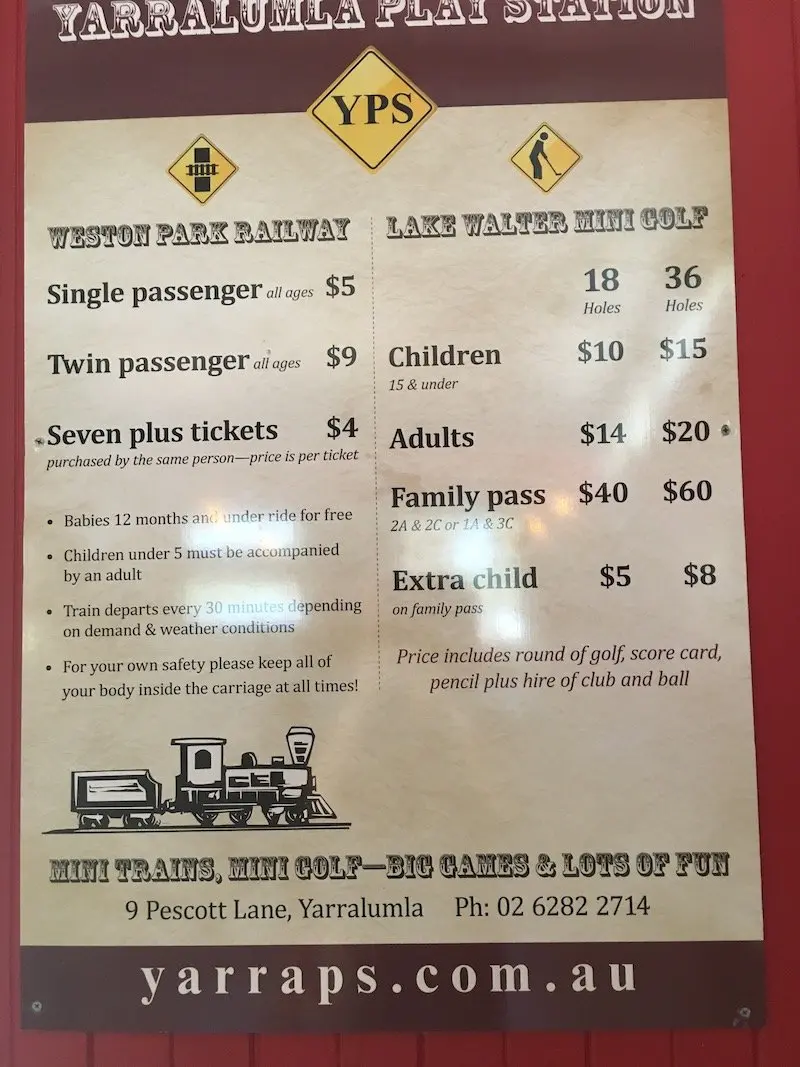 Yarralumla Play Station Prices for Mini Golf Putt Putt
Children (under 15 years) – $10 (18 holes) or $15 (36 holes)
Adults – $14 (18 holes) or $20 (36 holes)
Family Pass ( 1 A & 3 C, or 2 A & 2 C) – $40 (18 holes) or $60 (36 holes)
Extra child on Family Pass – $5 (18 holes) or $8 (36 holes)
How to get to Yarralumla Play Station
By Bus:
The Bus No. 315 and Bus No. 1 stop at Weston Park Yarralumla Canberra.
The Moovit App can guide you there.
By Car (or Taxi/Uber):
7 km via Commonwealth Ave/A23 and Alexandrina Drive (10 minutes from the CBD), or
10km via Commonwealth Ave (14 minutes from the CBD)
Parking at Yarralumla Play Station
Free parking in the grounds of the park, outside the Yarralumla play station cafe building.
Yarralumla Play Station Map
Facilities at Weston Park Railway
Nearest takeaway coffee: Head straight to the counter at Weston Park Railway Stop Cafe for your daily brew.
Toilets: Yes
Disability access: Yes
Closest playground: Yarralumla Adventure Playground, 50 metres walk away
Shade: Yes, tree cover
Enclosed: Yes
Ground cover: Grass
Food options: Cafe on site.
Picnic tables: Yes
Electric BBQs: Yes, next to Adventure Playground nearby
Water Bubblers/fountains: Yes, next to Adventure playground nearby
Scooters and Bikes: Yes, there's a bike path cycle track running throughout the park. There's room to lock your bikes up while you play.
Dogs: No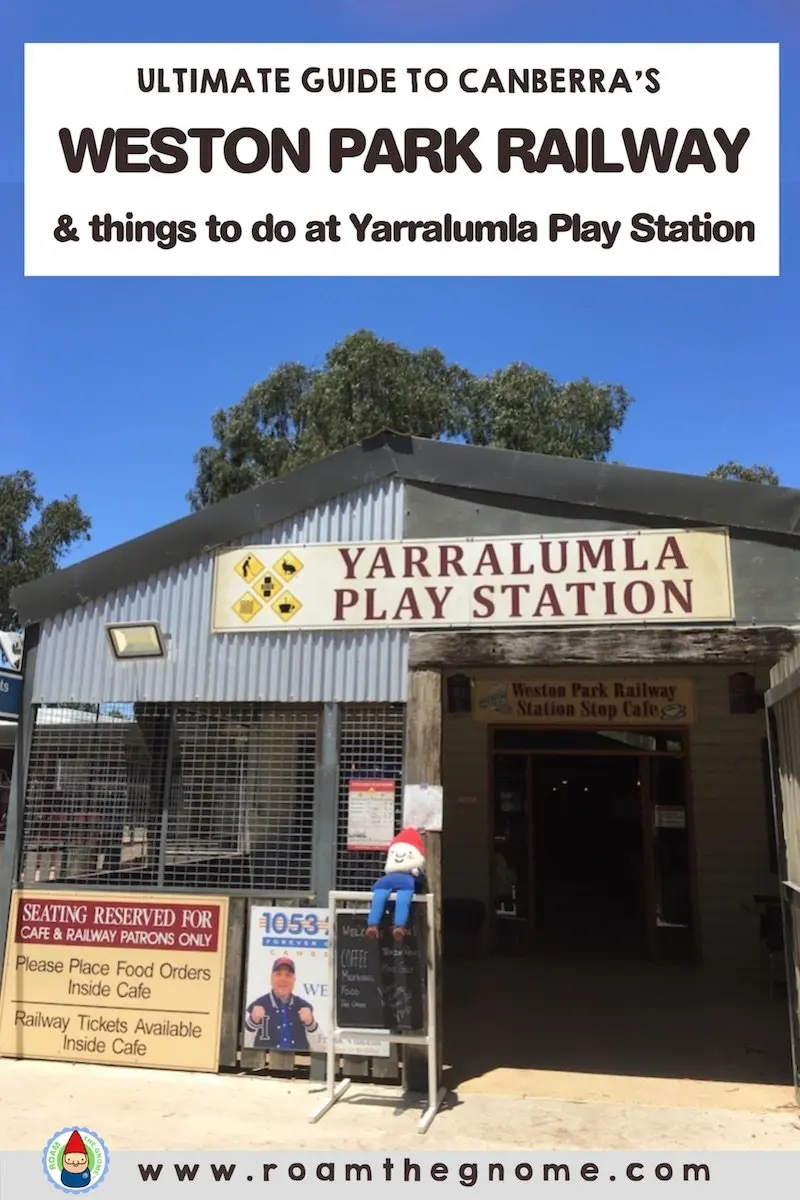 Toadstool Rating- Weston Park Railway at Yarralumla Canberra.
Spend a whole day around here, and chill out with the kids.


Looking for MORE SUPER DOOPER FUN places to visit in Canberra with kids?
Click the links in blue below for more Canberra attractions.