INSIDE: A sneak peek inside the Studio Plus New York budget New York hotel apartments.
Eight nights smack bang in the centre of New York City was never going to be cheap.
But New York is New York, and it was on our bucket list of travel, and we were prepared to compromise:
Giving up room space and sharing beds for a cheaper rate.
Swapping sought-after locations for more affordability.
Ditching all but the most necessary of inclusions.
Then we found Studio Plus New York, and for the same price as hotels kilometres away from the action, booked a studio apartment in the centre of Manhattan.
The BEST New York Studio Apartment near Empire State Building on a budget is Studio Plus New York!
Take a look inside below.
Disclosure: This article contains affiliate links. If you make a purchase after clicking on one of these links, we may receive a small commission at NO extra cost to you.

Guide to Studio Plus New York apartments
This New York accommodation fit our budget, the quilt covers were new, the wall art stickers was their attempt at hotel cool.
And the best bit of all?
An epic location for our planned itinerary – a family vacation in New York with kids.
Just 4 minutes walk past a Dunkin' Donuts and my kids' favourite Subway sandwiches to the EMPIRE STATE BUILDING!
Times Square and Broadway is less than a 15 minute walk away.
This basic hotel apartment was an awesome find for affordable family accommodation in central New York.

Our shot of the exterior of the Studio Plus NYC on a surprise snow day in New York City!
Who books Studio Plus Apartments New York?
Studio Plus New York is not your ordinary hotel or apartment studio. It's an extended stay hotel and apartment block, so you'll meet all kinds of people in the elevator.
Newcomers to NYC trying their luck.
Foreigners visiting family in New York City for a few months.
Newly arrived workers who stay while seeking their new house.
And tourists of course.
It's one of the cheap hotels in New York for all kinds of people.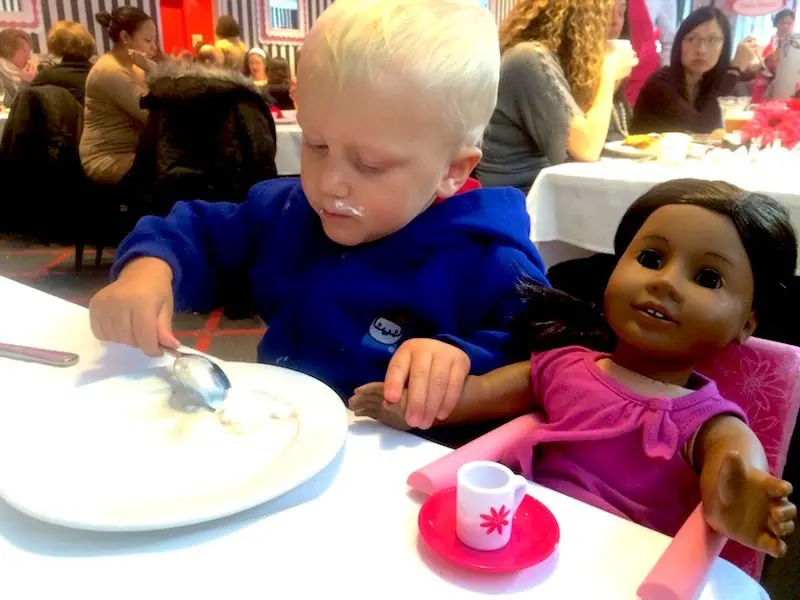 New York Attractions near the Studio Plus Extended Stay Hotel
$225.00 a night AUD for a family of three was a bargain for a hotel so close to all the tourist attractions.
Macy's Department Store
Madison Square Garden
Eataly NYC
Flatiron Building
Empire State Building
Bryant Park
Grand Central Terminal
Top of the Rock
Rockefeller Center
American Girl Place Cafe where your kids can enjoy Afternoon Tea with their doll in tow!
NY Studio Plus is centre of the universe as far as New York apartments go.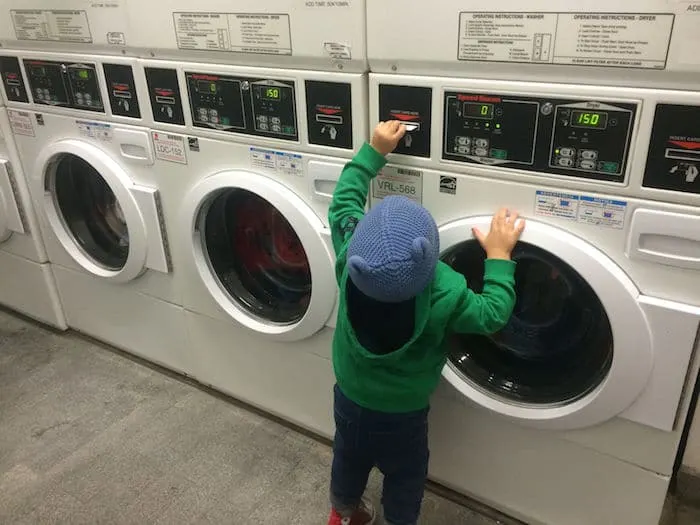 What you'll find at NY Studio Plus apartments
There's a 24 hour security guard on site, although that term should be interpreted a little loosely.
There's a coin-operated laundry downstairs. BYO laundry liquid and basket.
For those tea lovers like me, there's a two burner stove, and a KETTLE! Holy moly, that's a first in America.
There's a sofa bed for the kids, and a flat screen tv so they can watch all their favourite American cartoons while you get ready for the day.
The apartment has a kitchenette with a fridge and cupboards, although why anyone would cook in New York City is beyond me when there are cheap and affordable cafes, diners, deli's, Wendy's, Dunkin' Donuts, and pizza bars on every single corner.
There's always somewhere low-key and casual for family dining at breakfast, lunch and dinner.
It's basic, but it's liveable, and clean.
Most importantly, the location means that NY Studio Plus is excellent value for money.
READ MORE: Speedys NYC New York Deli has quick & easy hot take out meals to eat in your hotel with kids

Budget Family Accommodation in New York City
It's the exact type of budget family accommodation in New York you need when you plan to spend most of your days exploring the city.
That small TV in the corner is a godsend for kids who need a bit of downtime after a BIG day of New York exploring.
My boys LOVE watching tv in America, and all the ads for toys too!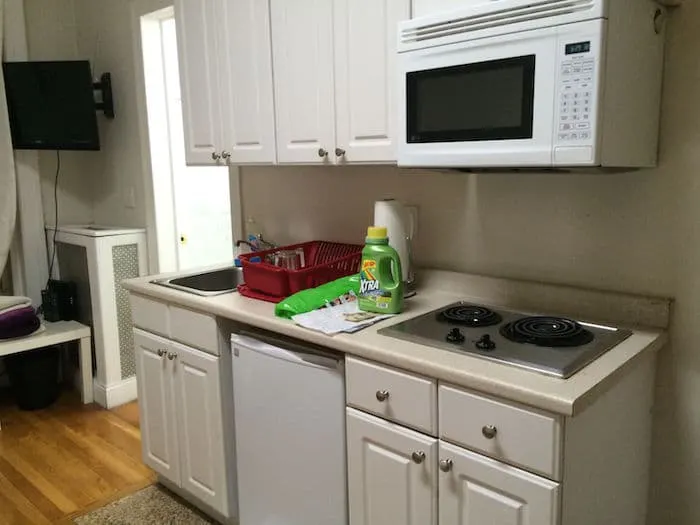 Hot tips for Studio Plus Hotel
Studio Plus New York has FREE WIFI in all rooms.
Expect to pay a $175 US cleaning fee. Add this to your quote before booking so it's not a surprise.
The cancellation policy is rubbish, with no free cancellation, and high cancellation charges. It's a risk but if all goes to plan, a non-issue.
There's a chain lock on the inside of your apartment door which is a nice touch as a safety precaution for families.

Self contained apartment in New York City
Yes, you have your own bathroom and toilet.
There's a lack of cupboard space so you will have to use the floor to store your suitcases.
We advise to keep your valuables with you during the day (passports, money etc) just in case.
You can store your luggage in the downstairs office on your last day for a small fee.
It's a 3 star hotel, but 5 stars for location!

THE INSIDE SCOOP: New York Studio Apartments
Correct at time of publication on Roam the Gnome. Please check with venue for updates. We apologise in advance if there have been any changes we are unaware of. All prices in US dollars, unless otherwise stated
Address: Studio Plus New York Extended Stay Apartments are located at 38 West 31 Street, New York NY 10001
Telephone: 917-262-0553
Website: Click here
How to get to West 31st Street
By Bus: Closest bus stop is W 31 St/6 Av , or Av of the Americas (6th Avenue) and w 31 St.
Aim for Forever 21 fashion store on 6th Avenue., or Macy's department store.
Studio Plus Hotel New York City is 3 blocks south.
By Airtrain Take the Airtrain to Jamaica station, then take the train to Pennsylvania Station, and walk about 6 minutes.
By subway train: Closest subway station is 28th Street on the Q or R (yellow line) subway train and walk 5 minutes.
By Car/Taxi/Uber: Disembark at West 31st Street between 5th and 6th Avenue. There's a Dunkin Donuts/Subway on the 5th Avenue corner as a reference. Approximately $65 USD (including tip and toll)
Parking: No parking available on site
Map of Studio Plus New York apartments
Facilities at Studio Plus Manhattan
Closest cafes to the hotel:
Speedy's NYC Takeaway Deli is very close to NY Studio Plus apartments, and a great option for tired kids when you just want to grab and go.
For coffee, the Dunkin' Donuts at the end of the street is your closest saviour.
Disability access: Yes
Closest ATM: There's a Wells Fargo ATM behind Speedy's cafe.
Closest playground: Heckscher Playground in Central Park South
Dogs: No
Toadstool Rating – Studio Plus New York Reviews
The only downside to the Studio Plus New York City apartments is the odd smell.
There's a haze of Korean cooking aromas that hover in the main entrance and the lift, but once you are in the room, it abates.
It's **slightly** off putting, especially if you are smell-sensitive like me, BUT for the price and the awesome location, we'd still recommend this hotel to other families.
Adventurous families aren't in the rooms long enough for it to bother you.

Looking for MORE Super Fun Things to Do in NEW YORK CITY with Kids?
Click the blue links below for more New York tips