INSIDE: Everything you need to know about Southport Rock Pools Broadwater Parklands.
What do you do when you want to visit some rock pools and the closest natural ones are more than an hour away in the Gold Coast hinterland?
You head to Southport Broadwater Parklands and find the artificial rock pools for kids there.
SOUTHPORT ROCK POOLS truly is the BEST splash pad for kids on the Gold Coast.
Read all the details below, including how to get there and opening times.
Disclosure: This article contains affiliate links. If you make a purchase after clicking on one of these links, we may receive a small commission at NO extra cost to you.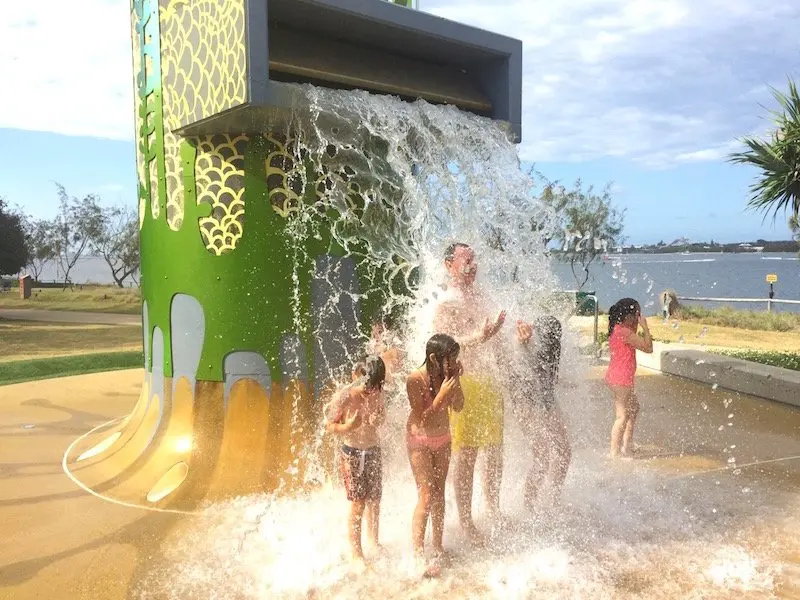 Guide to Southport Rock Pools Gold Coast
Head to Broadwater Parklands and visit the Southport Rock Pools, that's what.
The Rockpool water park is the next best thing, and a fabulous and safe, if crowded, alternative when you are out and about with kids.
Did we mention it's FREE?
The best thing about the Broadwater Rockpools?
Why, it would have to be the TIDAL WAVE of water that surges from overhead and drenches you from top to toe.
You can see the excitement building as the kids and a few brave adults start to gather below the spout, knowing that it won't be long till water is unleashed and you cop a soaking.
---
RELATED: Big List of Things to Do on the Gold Coast with Kids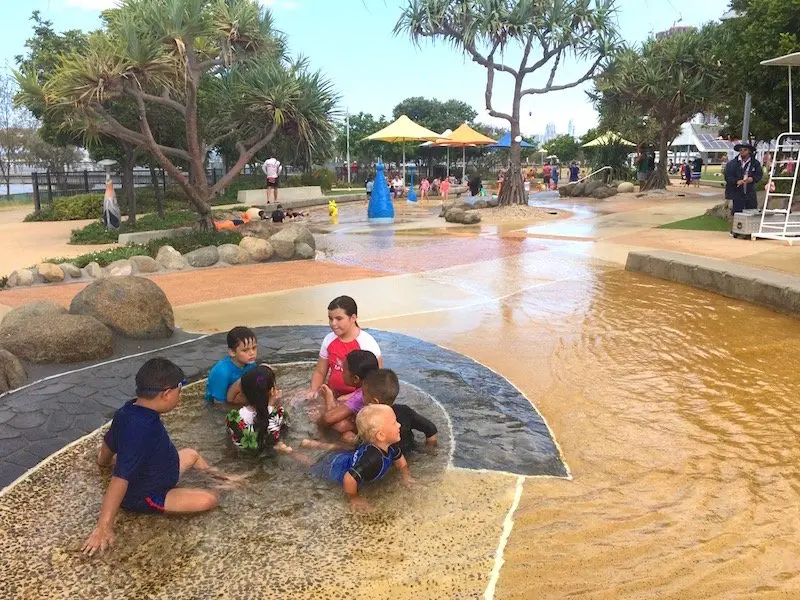 Broadwater Parklands Rock Pools for Kids!
But there's plenty of calm in amongst the chaos.
The rock pools water playground and creek bed is never more than knee deep, with water fountains spurting at unexpected moments to take you by surprise.
The water swirls gently in and out, around aquatic marine-themed sculptures, and pools in areas to form shallow tidal baths just deep enough to soak in.
Kids LOVE to explore this place.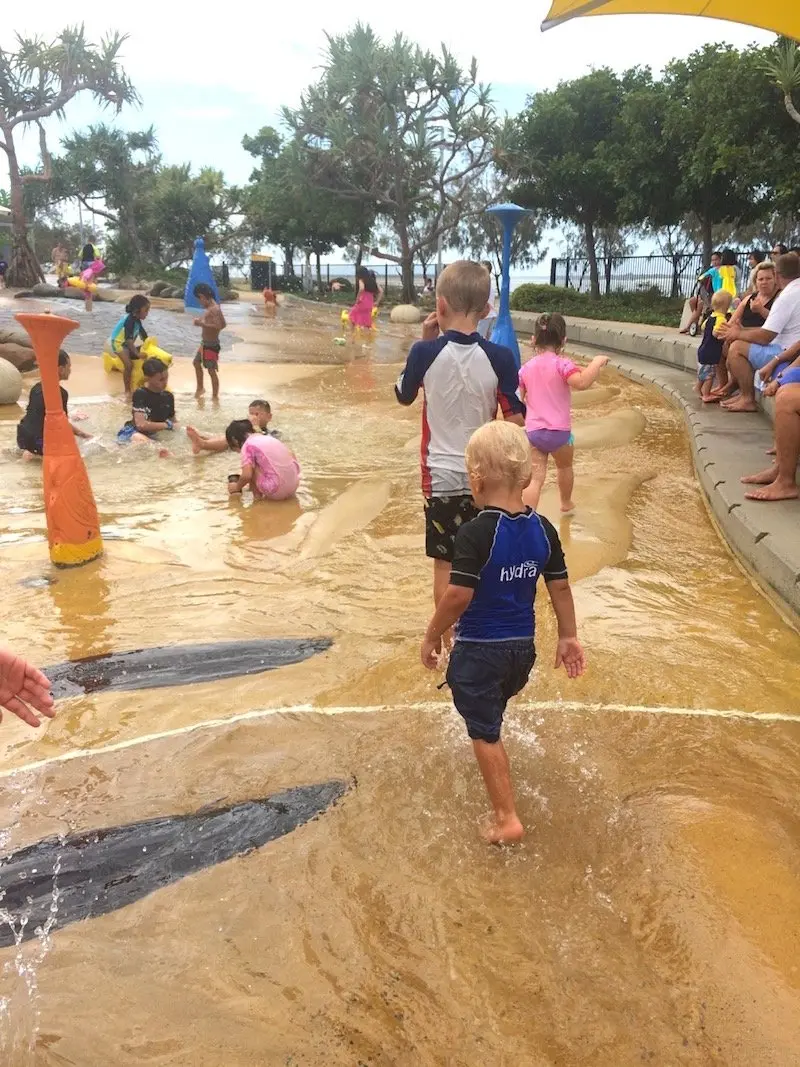 Lifeguards on Duty at the Broadwater Rock Pools for children
The Southport Rock pools are manned by lifeguards during opening hours.
But equally as important, there's concrete seating benches under shady umbrellas so mums, dads and grandparents can keep a super close eye.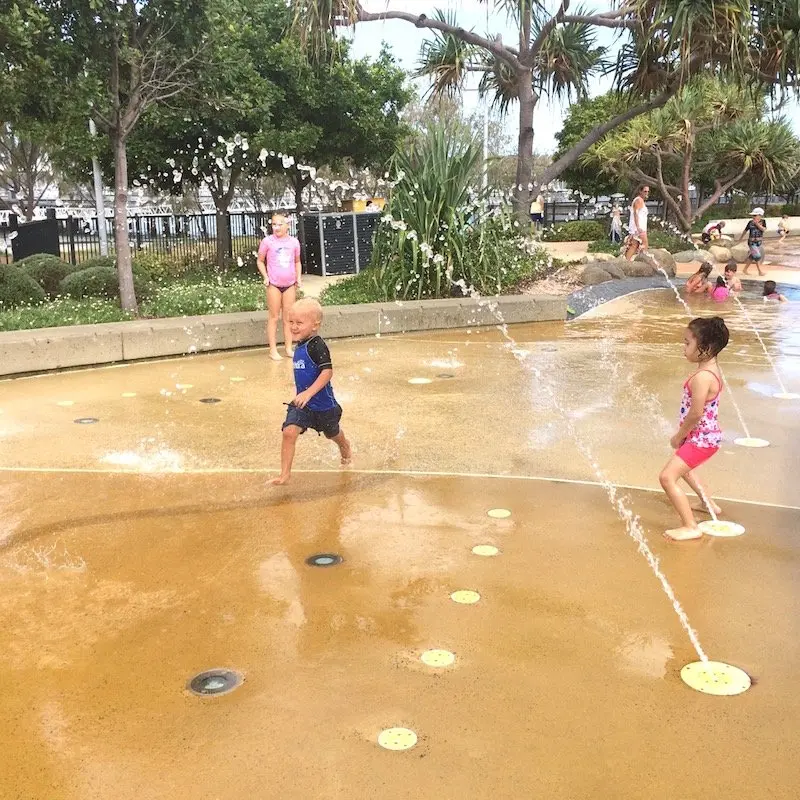 The Rock Pools Water Playground
The Broadwater Parklands rockpools are not gated, and there's LOTS of people on weekends and school holidays.
Hot tip: don't let your kids out of your sight.
There's too many directions in which they could go – a logistical nightmare in finding them again.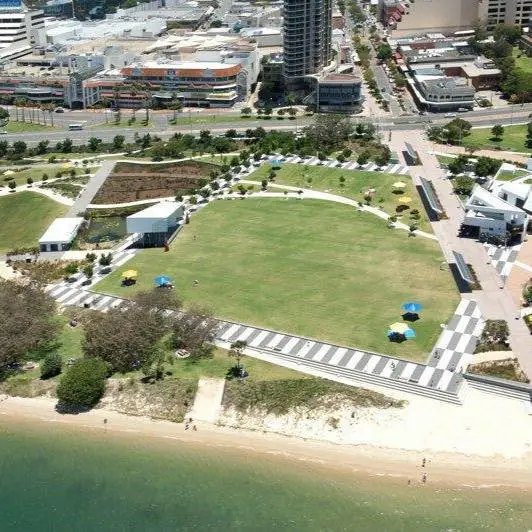 Image credit: Broadwater Parklands Great Lawn
Where to eat at Broadwater Parklands?
There's not a lot of space in the immediate area behind the rock pools to snack or eat lunch, but just outside the entrance, there's the Great Lawn, with shaded grass areas to set up a spacious camp.
---
RELATED: Big List of Healthy Snacks & Delicious Food for Picnics and Road Trips
The Fish Shak Broadwater Parklands
Or join the queue at the Broadwater Parklands Cafe (The Fish Shak) for your mid-morning cup of coffee, from 11am.
Make a day of it, eating lunch and enjoying time at the Broadwater Parklands playgrounds afterwards.
Find it to the right of the Southport Rock Pool entrance sign.
Open daily from 11am.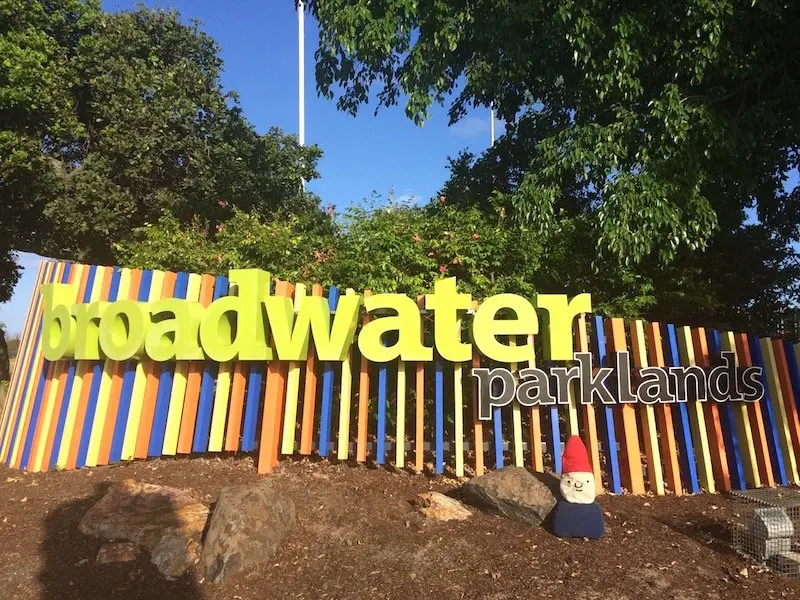 Everything you need to know about Broadwater Parklands Playgrounds
There's playgrounds all around these Gold Coast rockpools.
Facing the Broadwater, there's one playground a few minutes walk to the left of the Rockpools under shade and in amongst the trees.
But if you are prepared to walk about 7-10 minutes to the right, past the Broadwater Parklands cafe and the Great Lawn, you'll find tonnes of awesome play equipment for the kids at the Southport Broadwater Playground.
There's:
There's also lots of Broadwater Parklands events, including free concerts, multicultural events, and free Active and Healthy programs for families and kids.
MORE Things to do in Southport with kids
There's also:
Australia Fair shopping centre, including Event Cinemas, is just across the highway.
It's why the Southport Broadwater Parklands is our number one destination if you are looking for things to do in Southport with the kids.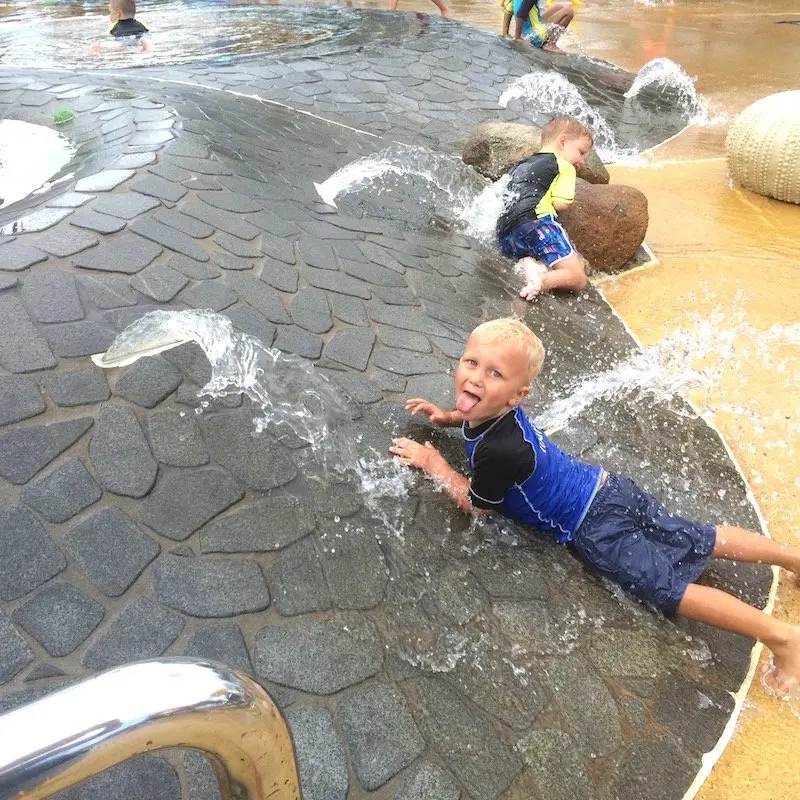 THE INSIDE SCOOP: The Rockpools Southport Broadwater Parklands
Correct at time of publication on Roam the Gnome. Please check with venue for updates. We apologise in advance if there have been any changes we are unaware of. All prices in AUD dollars, unless otherwise stated
Address: 56 Marine Parade, Southport QLD 4215
Phone: (07) 5581 6984
Opening Hours: The Rockpools are normally open from 7am – 7pm from December to March, and from 9am – 5pm from April to November.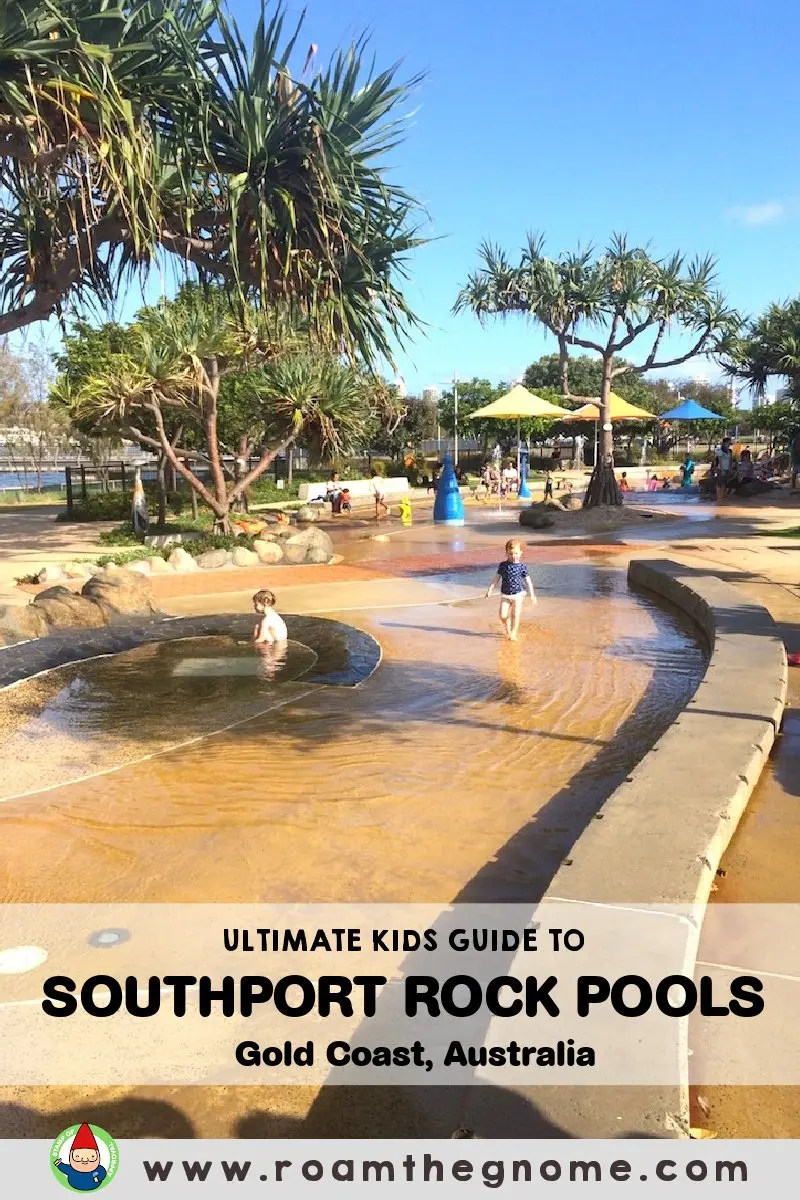 How to get to Southport Rock Pools
Walk, catch a bus or train to the G:link light rail, then get off at Southport station and walk to the Southport Rockpools.
By Bus and G Link:
Bus routes 704, 713 and 719 stop at Broadwater Parklands
By Train:
Catch the train to Helensvale station
Then transfer to the G:link light rail, then get off at Southport station and walk to the Southport Rockpools
By Car:
Click here for google map directions from your location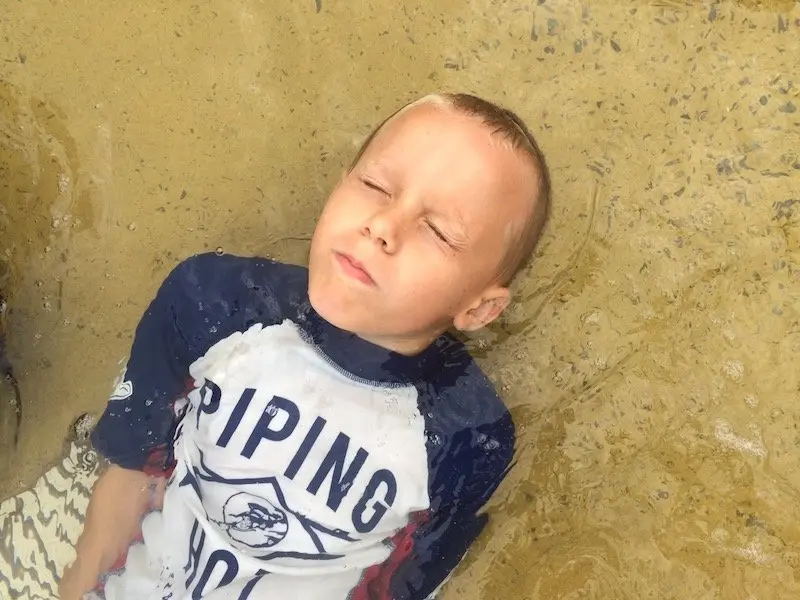 Broadwater Parklands Parking
Paid parking is available behind Southport Rock pools. Pay at the machines by coins or card. 2 hour limits apply. Access at Gold Coast Aquatic Centre
Display the ticket on your dashboard. Parking inspectors patrol the area regularly and have no qualms in issuing fines to those without a valid ticket.
You can also find limited paid street parking along the Gold Coast highway on the left hand side as you travel south.
Facilities: Gold Coast Rock Pools
Public toilets: Yes, new amenities block next to the cafe. Baby change table available. Showers also.
Shade: Some available. Bring hats and sunscreen also.
Enclosed: No
Ground cover: Concrete in the rockpools, concrete pathways, grassy fields
Food options: BYO Picnic or BBQ. The Fish Shak Broadwater Cafe is 30 metres from the entrance to the Southport Rock pools. Australia Fair is a 10 minute walk away – it has Coles and Woolworths, and multiple food court outlets.
Picnic tables: Yes, throughout the parklands
Electric BBQs: Yes, throughout the parklands
Water Bubblers: Yes
Scooters and Bikes: Yes
Lockers: Locker hire can be found next to the cafe.
Dogs: Dogs are not allowed at the rock pools. Dogs on leashes are permitted around the rest of the parklands.
Smoking: No smoking is permitted within the rockpool area or within 10 metres of the playgrounds.
Free Wifi: There's free wifi at the Rock Pools, the Great Lawn and Mini Lawn areas. Wireless will be available from April to November between 7am and 7pm and from December to March between 7am and 9pm. Sessions are 30 minutes in length or 50 megabytes (mb), with a 15-minute cool off period.
Hot tip: While you are here, take a drive up to Main Beach and the Spit. This is a popular nature spot with locals.
Toadstool Rating:

Looking for MORE things to do on the Gold Coast with kids?
Click the blue links below for more Gold Coast ideas