INSIDE: Roam the Gnome's Guide to Active and Healthy Gold Coast Programs for Families and Kids.
Every year, the GoldCoast City Council organises a series of FREE or LOW COST activities to help Gold Coast locals and visitors to this beachside city to prioritise their health and wellbeing.
The Active and Healthy Gold Coast program includes hundreds of sport, recreation, fitness and wellness activities to choose from at any time.
There's yoga, all ability sports, boxing, craft, music, educational opportunities and workshops, tai chi, water fitness, water sports, pilates, healthy eating, skate and scooter fun, and nature-based explorations for adults AND kids.
Read our guide below to find out more, including when and how to book.
Disclosure: This article contains affiliate links. If you make a purchase after clicking on one of these links, we may receive a small commission at NO extra cost to you.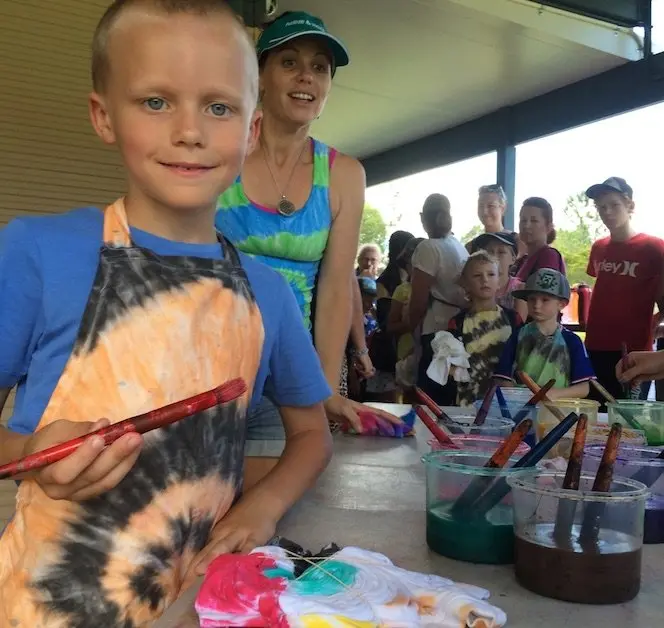 Guide to Active and Healthy Gold Coast School Holiday Program
Looking for free stuff to do on the Gold Coast with kids?
There's tonnes of LOW COST and FREE stuff to do on the Gold Coast if you know where to look.
The Gold Coast Active and Healthy Program is one of our favourites.
All the fab SUPER DOOPER FUN group activities, games, craft, and outdoor sports in the Gold Coast Active and Healthy School Holiday Program each school holidays are either NO cost, or low cost – just a few dollars to cover material costs.
This means a Gold Coast holiday does NOT have to be an open wallet affair.
Know about this local's tip and you can entertain the kids without breaking the budget, giving you extra cash to extend your time here.
What a win!
---
RELATED: Ultimate List of the BEST Things to Do on the Gold Coast with Kids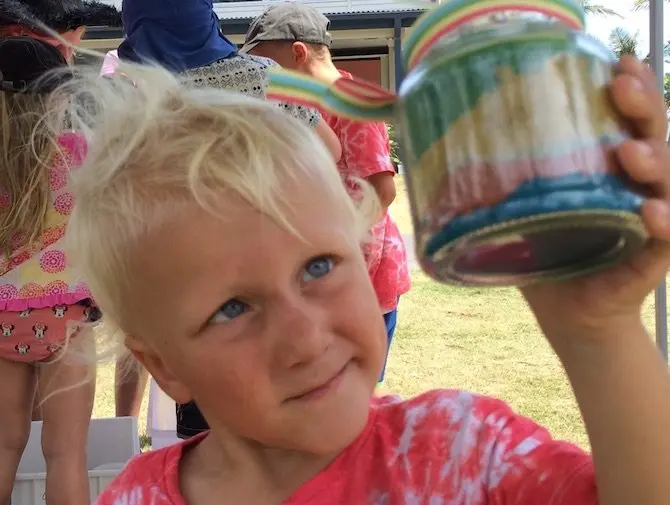 Active and Healthy Gold Coast
EVERY school holiday, Gold Coast City Council staff plan, organise and subsidise this program of free and low-cost activities.
In theory, the program activities are for kids 4 – 18 but my 2.5 year old loved to join in the group activities too, and all workshop hosts have been kind and open-hearted enough to let him take part, with parent supervision.
The trick is to pick and choose the right kinds of activities, if you have younger children tagging along.
Call and ask the person named as the host for the event if you are not sure.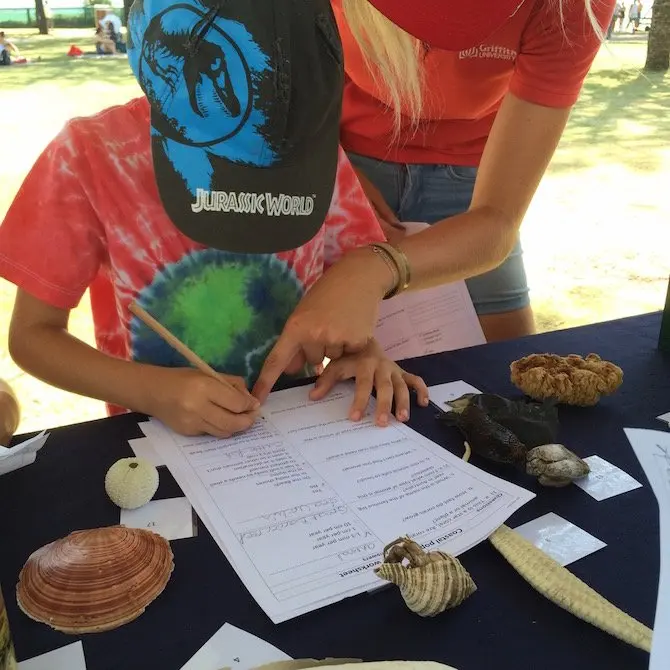 FREE School Holiday Activities on the Gold Coast
Here's a sample of what has been on offer this term and season for kids (and adults):
"Learn to Skateboard" workshops
Wildlife encounters (my son's favourite)
Circus classes and acrobatics fun
Kids Kardio Kung Fu for a healthy lifestyle
Move and Groove group fitness
Animated cartoon drawing
Training wheels to two wheels – teaching children 4 years and over how to advance from training wheels.
Jungle madness – an obstacle course made for kids. Run, jump, climb, crawl and slither through the fun course made to challenge. Then join in a game of touch football or cricket with Leaps & Bounds!
Soy candle making workshop
Mermaid classes (yes, you read it right!)
Paddle boarding, kayak adventures, and aqua classes
Nighttime owl hunt
Bike maintenance
African drumming
Smoothies and teas with herbs (for mental health)
Fun and games mornings – try jumping sacks, touch football, eggs and spoons, toe fishing for marbles, timed races, GMG noodle spear throw and 3-legged races placed in a circuit
Beach treasure hunts
Active and Healthy yoga
Opportunities to visit the Currumbin Community Farm
Free movie nights under the stars
The list of physical activity options is endless!
(The current program is over 43 pages long.)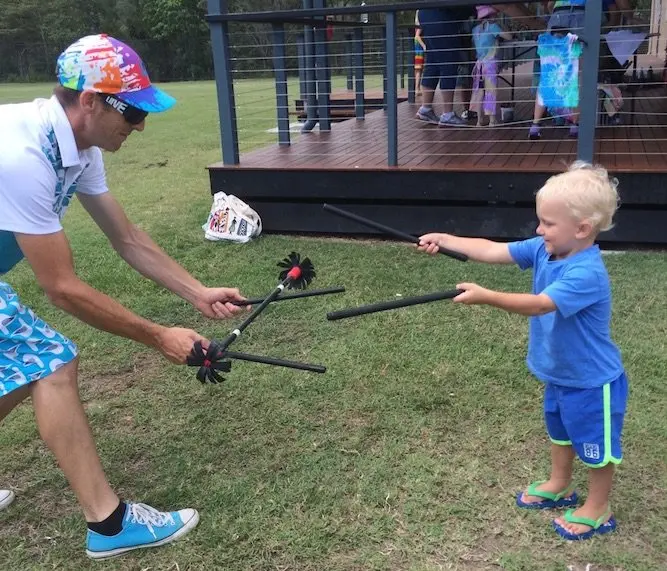 No.1: Sparky Do Dah Pop Up Playground
One of our favourites is the Sparky's PopUp Playground with Sparky Do-Dah himself.
He brings along a whole bunch of awesome activities and games best suited for kids 2-12 years, and let's kids go hard.
Kids can develop coordination and confidence in a relaxed and supportive environment while having heaps of fun.
And fun it is!

Ned and Jack LOVED:
the old-fashioned bowling alley
the tennis ball throw
the catching games
fishing for ducks, and
hula hooping.
Ned practiced balance skills on the mini-stilts, while Jack decided Sparky was his new best friend, happy to play with him and only him.
He followed the poor fellow around, and around, and around some more, bursting to hand him the diablo sticks so they could roll the diablo to one another.
Jack loved learning new tricks from Sparky! What a hero.
The Pop-Up Playground runs for two hours, usually in the morning, and is FREE.
Bookings required.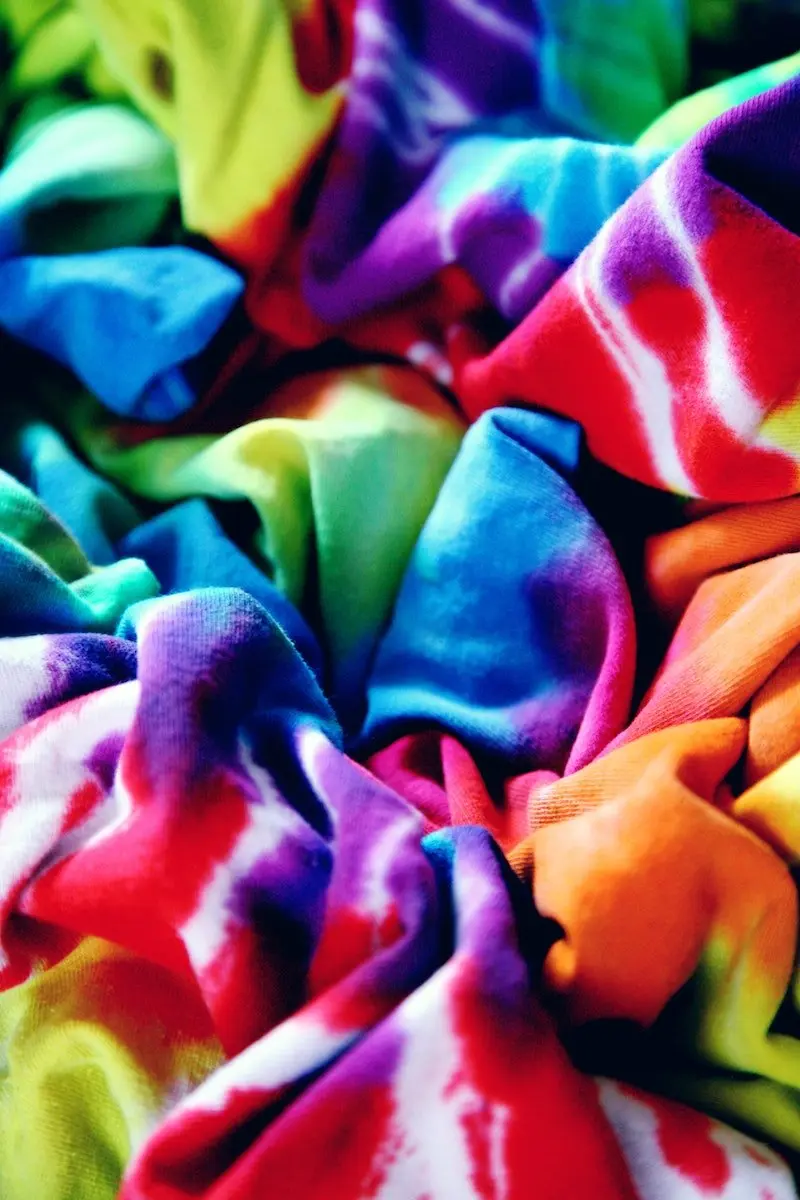 Image credit: Sharon McCutcheon via Unsplash
No.2: Rainbow Tie Dye Activity
Just metres away on the verandah of the community centre, a Rainbow tie dye spiral workshop was also underway.
We'd brought our own white tshirts to dye, but the girls from Aspiral Design were well equipped to provide pillow cases for those who needed them.

The kids had to first wet down their material, before the team twisted it up into a spiral, held together with rubber bands.
Then it was time to paint rainbows!
Children were shown how to use the paint to avoid spills and accidents – "Pass with TWO hands" – and left to it.
The cost for this activity was $2 per child if you brought your own shirt, and $3 per child if they supplied a pillow case.
Seriously, a bargain for the fun we had!
For less than one cup of coffee, the boys and I were kept busy in creative activities for half the day.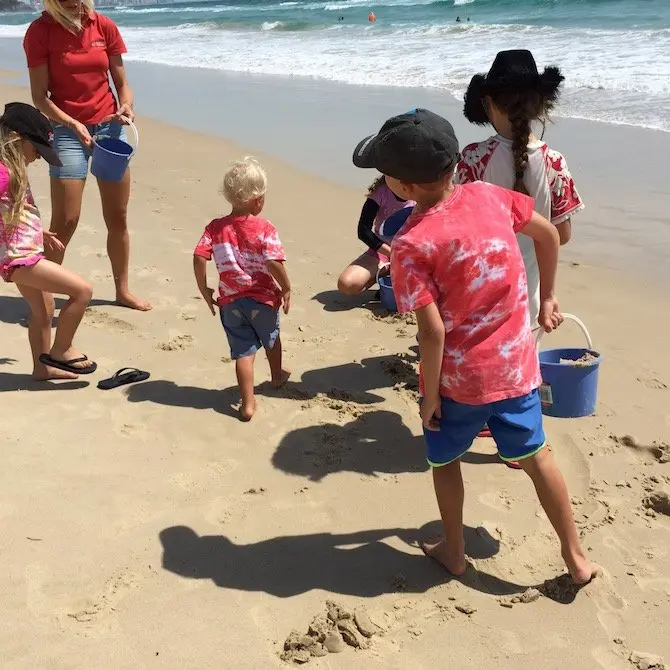 No.3: Pop-Up Coastal Management Activity
Ned joined the Griffith Centre for Coastal Management for a half-day session, and Jack (and Roam the Gnome) tagged along too.
Set up in a beachfront park in Burleigh Heads under shaded tents, the team from Griffith University started the program with a "Learn and Discovery" activity where the kids had to identify a bunch of specimens including:
starfish
shells and
other ocean-dwelling creatures and objects.
Next, the group of about 12 children were led down the beach to participate in a Discovery Walk to observe the dunes, and play a fun game at the beach.
Last up, all the children made their very own Rainbow Sand Candle by scooping different coloured sands into a jar along with a variety of shells for decoration.
Science Experiments Outside
At the Pop-Up Coastal Management activity, Ned also experimented with a range of engineering and science activities including:
peeking through a microscope to discover the hidden secrets of sand
creating sand art
identifying mini beasts he found in the sand
building a coastal structure to prevent his miniature city wash away on the beach.
A busy morning of hands-on fun, and it was totally FREE!
What an awesome thing for anyone travelling with kids.
The Active and Healthy Gold Coast school holiday programs get better each time too.
We try to book into as many fun things as we can and explore all the different parts of the Gold Coast while we are at it too.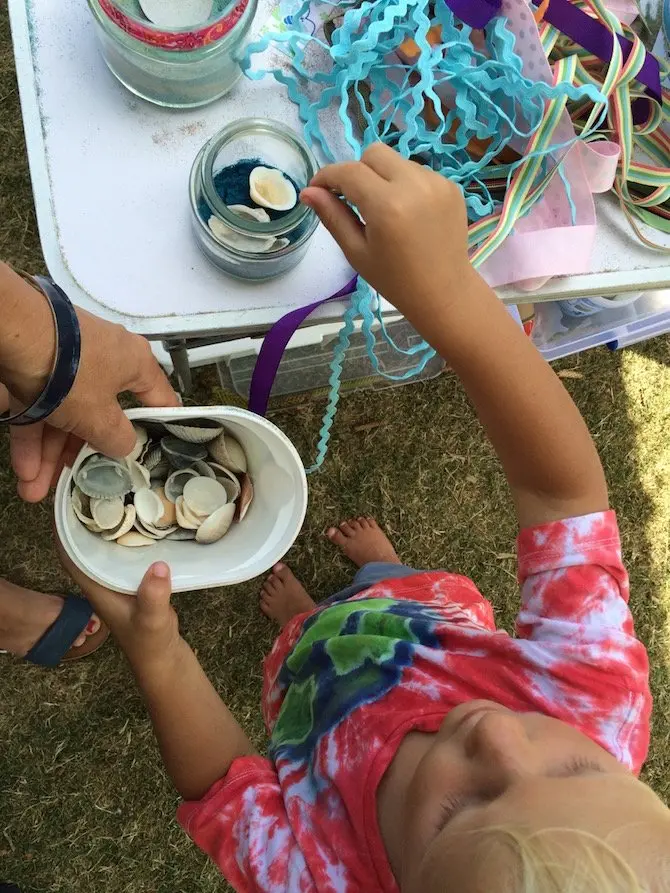 Gold Coast Active and Healthy
Our number one tip is to book early to make sure you secure a spot for your kids in the workshops and activities they'd like to join in.
The best way to know when the new program is being released is by being on the Active and Healthy Gold Coast Mailing List.
Remember, you don't need to be a resident to join in!
The Active and Healthy Gold Coast School holiday programs, and the normal programs, are open to everyone, including family travel lovers.
See you there!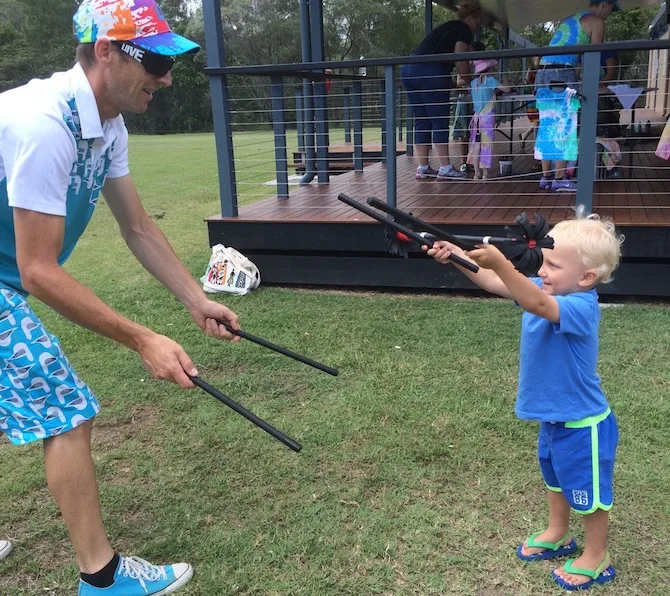 THE INSIDE SCOOP: Healthy and Active Gold Coast
Correct at time of publication on Roam the Gnome. Please check with venue for updates. We apologise in advance if there have been any changes we are unaware of. All prices in Australian dollars, unless otherwise stated
Address: Locations all over the Gold Coast – see program for details
Telephone: 1300 GOLDCOAST (1300 465 326) or 07 5582 8211
Active and Healthy Website: Click here
Email: [email protected]
Opening Hours: See program for session details
If you can't make to one of the Active and Healthy events these holidays, because there's still school shoes to buy, or stationery packs to collect, be sure to read the new program as soon as it is released, so you can jump in and book your spot when tickets go up for grabs on the Healthy and Active website.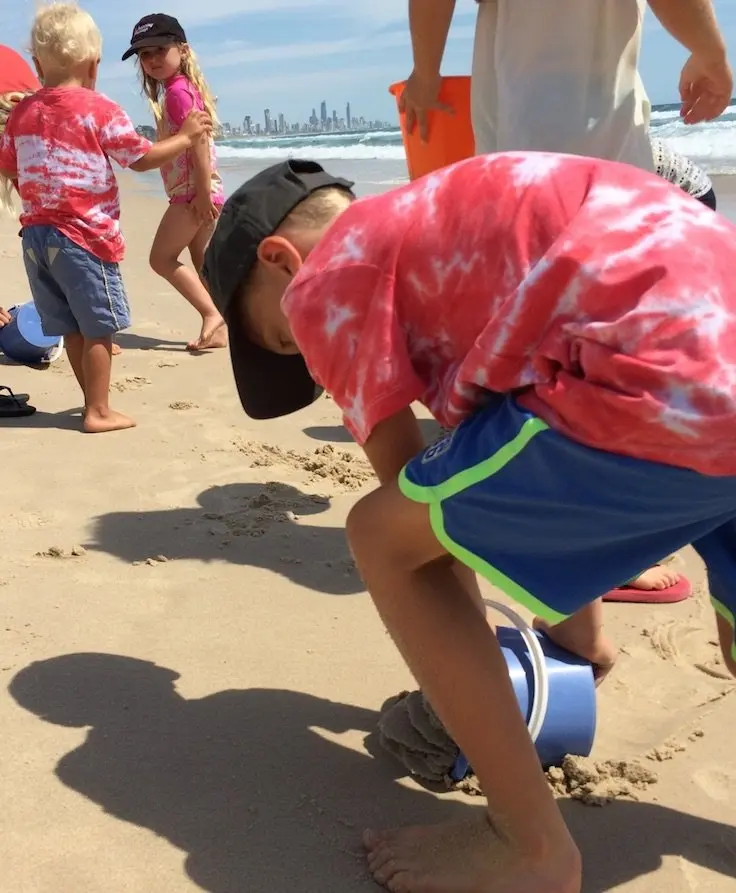 Gold Coast City Council Active and Healthy Cost
All activites are either free or low cost.
Find the fee contribution in the current program.
Gold Coast Map
Toadstool Rating: Gold Coast Healthy and Active Programs
We LOVE this program offered through Gold Coast council.
It's definitely worth the drive up to the Goldie from our home 45 minutes away to take part.

Looking for MORE of the best things to do with kids on the Gold Coast?
Click the blue links below for more Gold Coast ideas