INSIDE: A Complete Guide to Japanese Supermarkets in Japan.
High on my list of must-do activities when we travel is to visit a local supermarket.
It may not be the first thing that comes to mind when you planning a family vacation, but there are a few reasons to add this family travel adventure to your own travel itinerary.
1. A local supermarket can help you save money when you travel.
We stock up on all the snacks and crackers, buy readymade meals for breakfast and lunch, buy fruit to take with us on our day trips, and buy the odd drink too.
2. We buy food souvenirs for our family and friends.
Foodie friends love a unusual bottle of sauce or local seasoning, kids love to try new types of candy, and bars of chocolate don't last long. In fact, I've never met someone who doesn't appreciate a gift of food from our travels.
3. We get an insight into neighbourhood life and hang out with the locals.
Visiting a supermarket is a guaranteed way to avoid the tourists but it's also the best adventure for all of us.
The kids love to explore the candy aisle, and you can find Roam the Gnome and I scouring the Japanese food products shelves for locally made sauces, pastes, seasoning, pasta and rice we can use to replicate our favourite meals when we get home.
Of all the supermarkets in the world, Japanese supermarkets are the one we love best.
Read on to see why…
Disclosure: This article contains affiliate links. If you make a purchase after clicking on one of these links, we may receive a small commission at NO extra cost to you.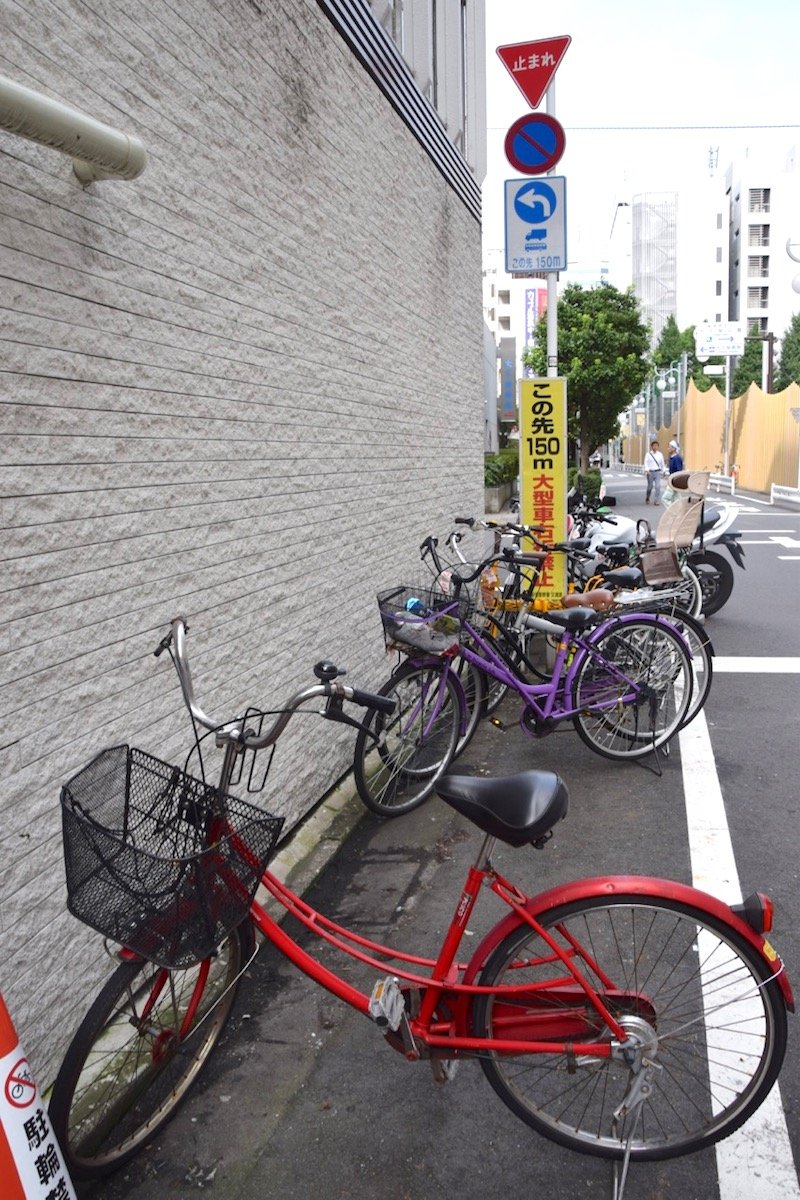 A Basic Guide to Japanese Supermarkets in Japan
Correct at time of publication on Roam the Gnome. Please check with venue for updates. We apologise in advance if there have been any changes we are unaware of. All prices in yen, unless otherwise stated
A Japanese food supermarket is unique in that all the Japanese staff take pride in ensuring the whole Japanese grocery store is orderly, uncluttered, neat and tidy, and well kept with products in their right place.
Stock levels are replenished during the day and staff do their best to be discreet, without getting in your way.
One of the first things we do when we arrive is check the 'sale' sections.
They are often near the front of the store, or in the refrigerated sections.
This is an acceptable practice in Japan.
Popular Japanese supermarkets have a steady rotation of customers all throughout the day.
Everyone is looking for the freshest food possible, and any food that has been sitting untouched for a few hours is quickly marked down in preparation for the next lot of freshly made Japanese food to arrive.
This practice is a win for family travelers to Japan who adventure on a budget.
Visit a supermarket about an hour or two before it closes, and you'll find a shrinking stack of ready-made bento boxes just waiting for you with price discounts between 50 – 75%.
The supermarkets can't sell this food the next day, so take advantage of the low price.
Most Japanese supermarkets are near public transport, and they always have plenty of bicycle parking.
Do take your own shopping bags, so you don't have to pay for plastic bags.
Fun fact: The word for supermarket in Japanese is supamaketto! (An english word written in katakana)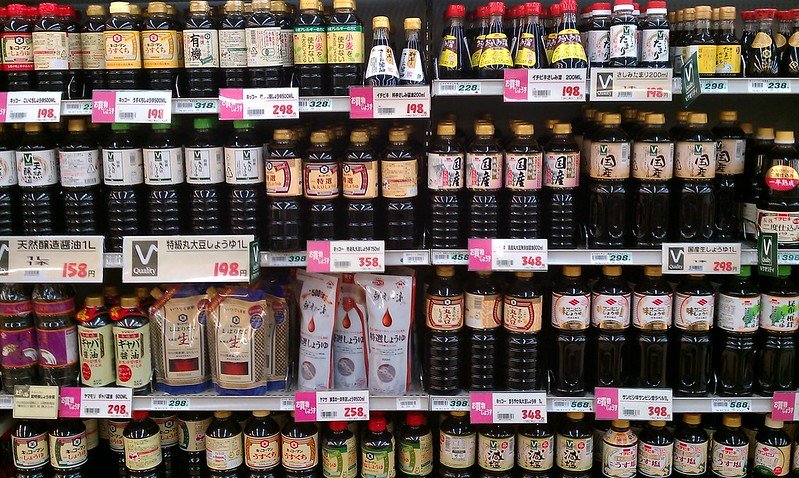 Image credit: Yuya Tamai via Flickr CC BY -2.0
When does a Japanese supermarket open?
Most Japanese supermarkets open around 10am (Japanese shops are late starters), and close around 9 or 10pm at night.
A big Japanese supermarket in Tokyo might stay open until midnight every day.
It all depends on the location and the foot traffic.
Seiyu is open 24 hours a day.
---
Book Now: Try all the best local food on this 3 hour Japan Foodie Tour of Sugamo Tokyo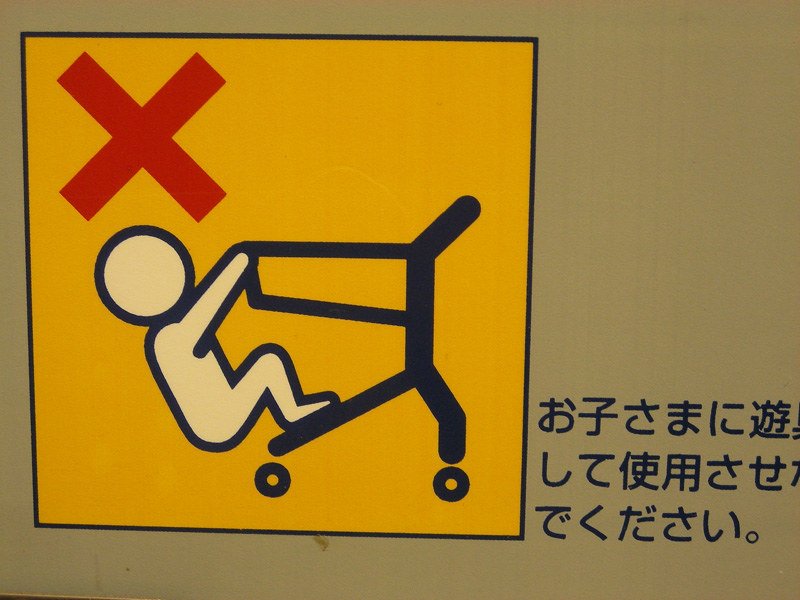 Image credit: Antverena via Flickr CC BY -SA 2.0
A note on Japanese shopping carts
You'll notice that the Japanese shopping carts can be remarkably different to the ones at home.
Japanese people in both city and country areas of Japan tend to shop small and shop often to ensure the food they purchase is super fresh, and that they can carry it home.
This means they don't need monstrous sized shopping trolleys.
The Japanese shopping carts are built on a smaller frame.
Sometimes they take one medium sized shopping basket.
Others are double decker sized, with space for two shopping baskets.
It's also not uncommon to need a 100 yen coin to unlock the cart. (You collect your coin back when you return it.)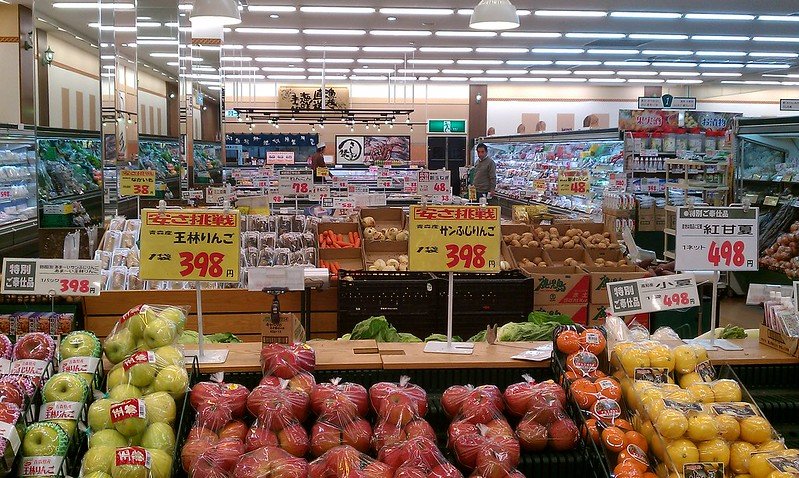 Image credit: Yuya Tamai via Flickr CC BY -2.0
Grocery Shopping in Japan inside a Japanese Food Store
What are Japanese supermarkets like?
Why are vegetables and fruits so expensive in Japan?
What ready to eat vegetarian food can I buy in a supermarket in Tokyo?
What time do the supermarkets open in Japan?
These are some of the questions people ask about Japanese supermarkets in Japan.
We'll try to answer them all.
---
BOOK NOW: Old Town Tokyo Food Tour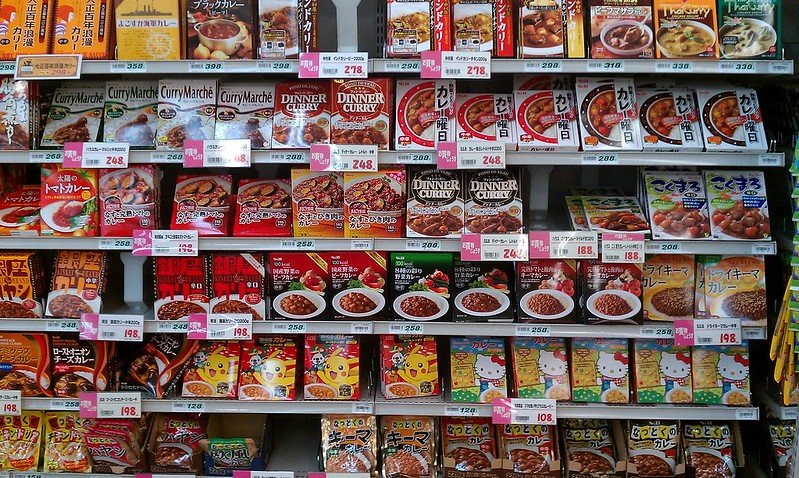 Image credit: Yuya Tamai via Flickr CC BY -2.0
No.1: Fresh food in a Japanese supermarket
Japanese grocery stores in Japan are similar in look and layout to supermarkets in Australia, the UK and America.
There's all the aisles filled with pantry staples like curry pastes, soy sauces, salad dressings, and more.
The biggest difference is that a Japanese supermarket has a MUCH bigger footprint of space saved for freshly prepared food including authentic bento boxes.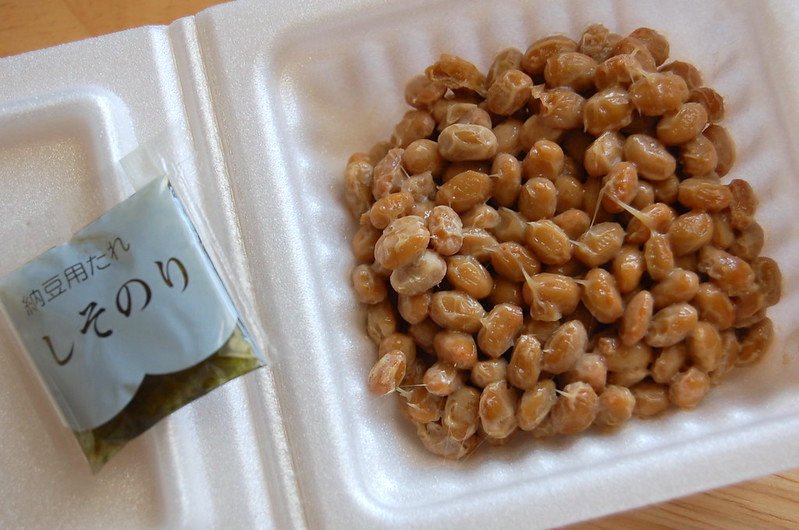 Image credit: Snowpea&Bokchoi via Flickr CC BY -2.0
Hot tip: Navigate the Grocery Aisles in a Japanese Food Store
When we visit a new supermarket in Japan, we start at one end of the shop near the entrance, and work our way up and down all the aisles so we don't miss anything.
A Japanese market layout will include a fridge section for tofu, and that much-loved Japanese favourite, fermented soy beans (or natto).
Try it at least once.
(But remember there's no obligation to try it a second time.)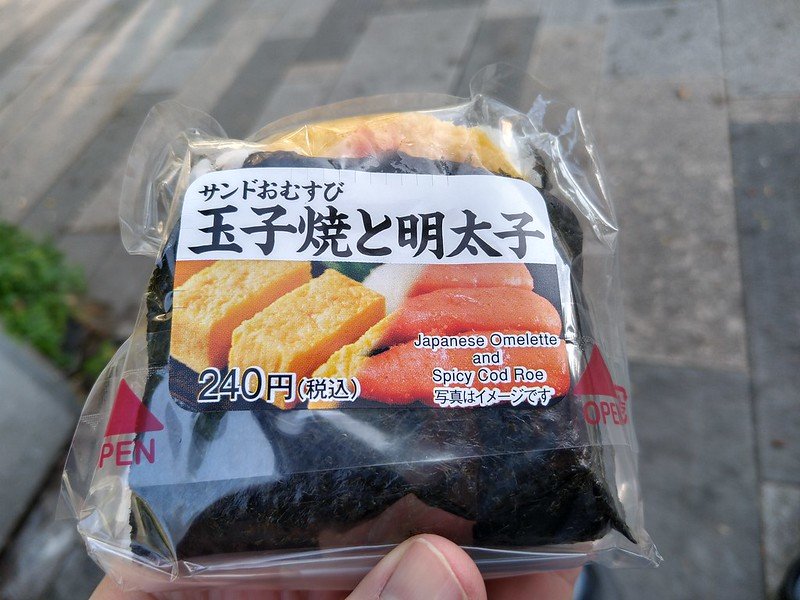 Image credit: Bob Walker via Flickr CC BY -SA 2.0
No.1: Japanese supermarket bento
They stock ready-to-eat bento meals.
At a Japanese food store, you'll find:
Hot (and cold) udon noodles, tendon, and soba noodle dishes
Japanese fried chicken (kaarage)
Japanese curry
Vegetable tempura
Regional dishes of Japan
Japanese rice dishes
Supermarket sushi
You'll also find fresh sandwiches, bread and bakery goods.
No.2: Japanese Osozai dishes
The fresh food section also has "osozai" Japanese side dishes.
These traditional dishes have been prepared for customers to take home and eat for lunch or dinner, accompanied by rice and miso soup.
You'll find:
Japanese salads
Japanese potato salad
Simmered seaweed salad – Hijiki nimono
Tamago egg
Marinated vegetables
Dried daikon strips – Kiriboshi daikon
Carrots and cucumbers
Simmered Japanese vegetables or tofu – Nimono
Fried fish cakes – Satsuma-age
Boiled stewed greens
Japanese pickles – Tsukemono
Onigiri rice balls
Other tasty rice dishes
Strangely enough, you won't have to look far to find a freshly boiled ready-to-eat egg either.
These dishes are packaged in plastic take out containers ready to go.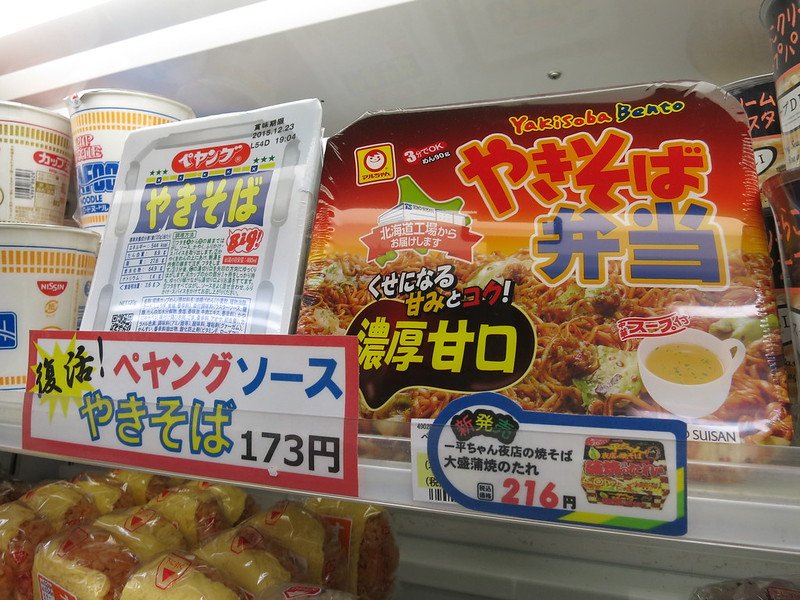 Image credit: Ryo Fukusawa via Flickr CC BY -2.0
No.3: Ready to Eat meals
Ready to go meals offer convenience to busy Japanese families, and also visitors to Japan who want to buy a quick cheap meal to eat in their hotel at the end of a busy, exhausting day of travel fun.
For those who want to try it all, head to the fried foods zone.
Grab yourself a container or bag, and fill it with your favourites.
My boys love the gooey sticky grilled chicken skewers (yakitori), vegetable tempura, creamy potato croquettes, and Japanese fried chicken.
It's a cheap fresh lunch option wherever we go.
They love yakisoba too.
What's the best bento or food to get at a combini or supermarket in Japan in terms of value? You really can't go wrong.
---
RELATED: The Best Japanese Street Food & Japanese Snacks to eat on the run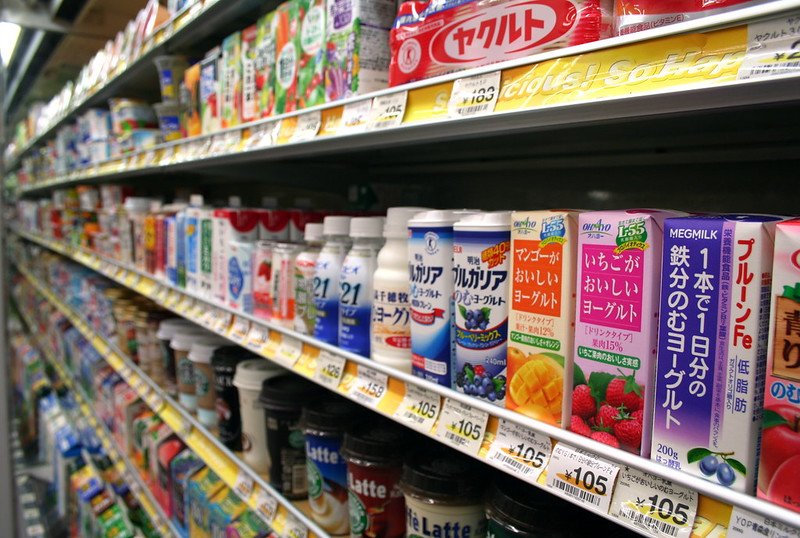 Image credit: Jon Rawlinson via Flickr CC BY -2.0
No.2: The Best Japanese Drinks in a Japanese Supermarket
A Japanese food store has at least one aisle full of Japanese drinks.
We make a pact when we visit Japan to try one new Japanese drink every day, unlike at home where we mostly drink water, milk or tea.
Japanese drinks are a novelty, full of unique flavours and bottle shapes.
(One brand of soda drinks in Japan, Ramune, has a marble in the bottle to keep the carbonated fizz fresh in the drink)
If you thought a Japanese drink was cheap in a vending machine in Tokyo, you'll be shocked at the price in a supermarket.
They are even cheaper!
(I have NO idea how convenience stores in Australia and elsewhere charge $3.50 to $5 a drink. It's highway robbery.)
---
RELATED: The best Japanese drinks to try in Japan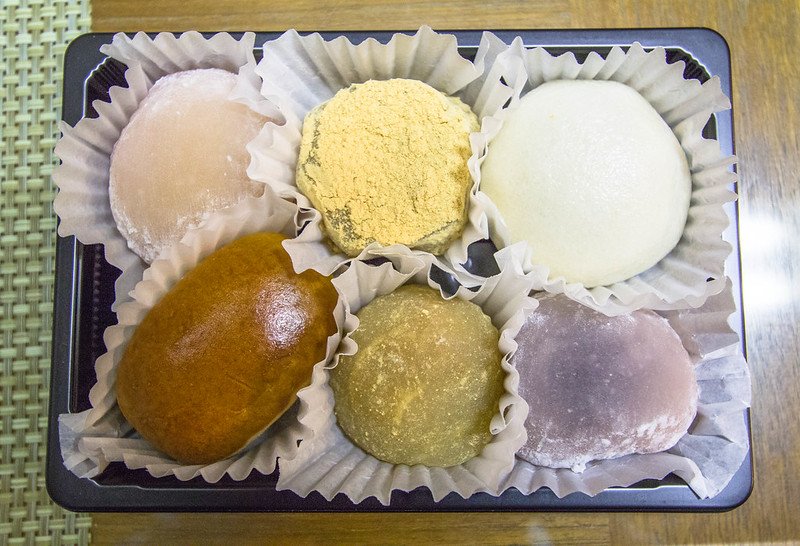 Image credit: SStrieu via Flickr CC BY -ND 2.0
No.3: Japanese sweets
A Japanese grocery store is the place to go if you want to buy Japanese food souvenirs from Japan in bulk.
It's much cheaper to buy Japanese snacks and Japanese candy in a Japanese supermarket than a convenience store in Japan.
It's worth the time to find one.
The selection of Japanese snacks and candy in a supermarket is mind blowing!
No.1: Daifuku Mochi
Don't leave without trying my favourite sticky rice dessert from Japan.
These mochi rice treats (also called daifuku) are usually filled with sweet red bean made from azuki beans.
Daifuku is a popular 'Wagashi' sweet in Japan.
If you visit a Japanese tea ceremony, it's likely you'll be served daifuku as an accompaniment to sweeten up the bitter matcha tea.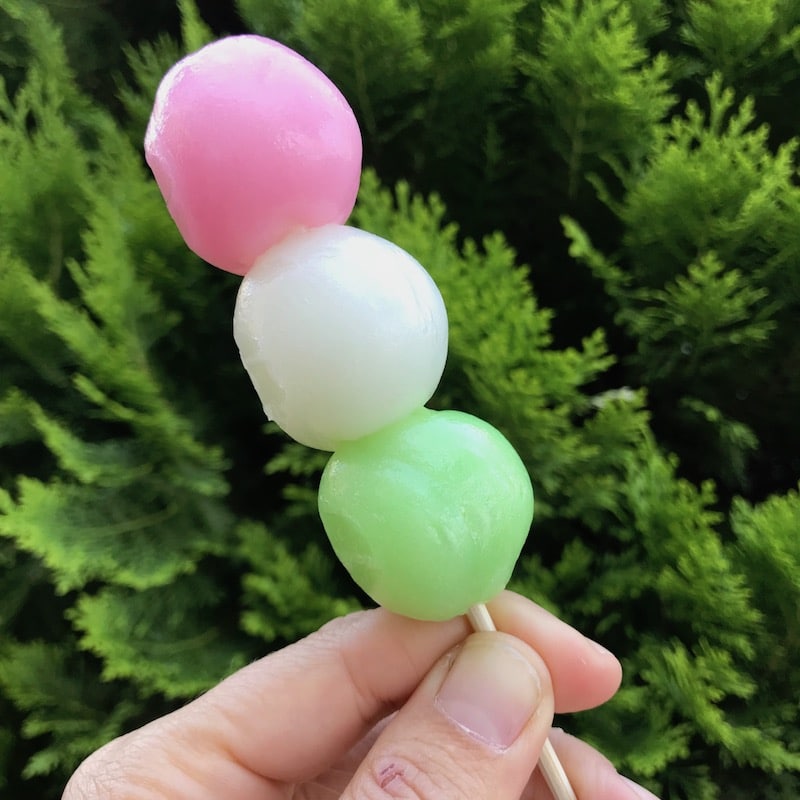 No.2: Dango in Japan
Dango is another version of mochi on a stick, usually three balls in pink, white and green.
No.3: Japanese Candy
Be sure to try Japanese milky candy.
Look for the smiling girl on the pack (as pictured above)
Start a collection of Japanese sweets to try. The packaging is pretty but they taste good too.
---
RELATED: A List of the Best Japanese Candy to buy from a Japanese supermarket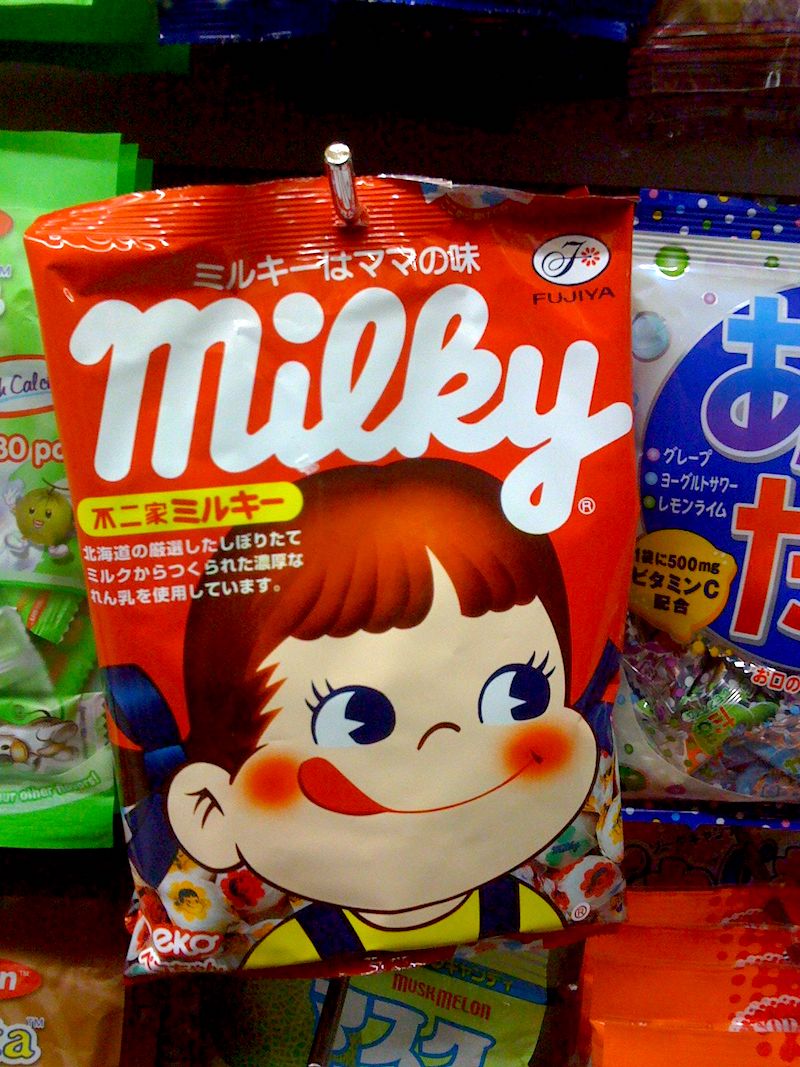 Image credit: Meghan Newell via Flickr CC BY -SA 2.0
No.4: Japanese Food Souvenirs
No.1: Japanese chocolate
You can also buy all the famous food souvenirs in Japan, such as Green Tea Kit Kats and Pocky Chocolate Sticks in all the different flavors for about 2/3 of the price elsewhere.
We take home a special bar of Japanese chocolate for the boys' teachers to enjoy at the end of a long, loud day too!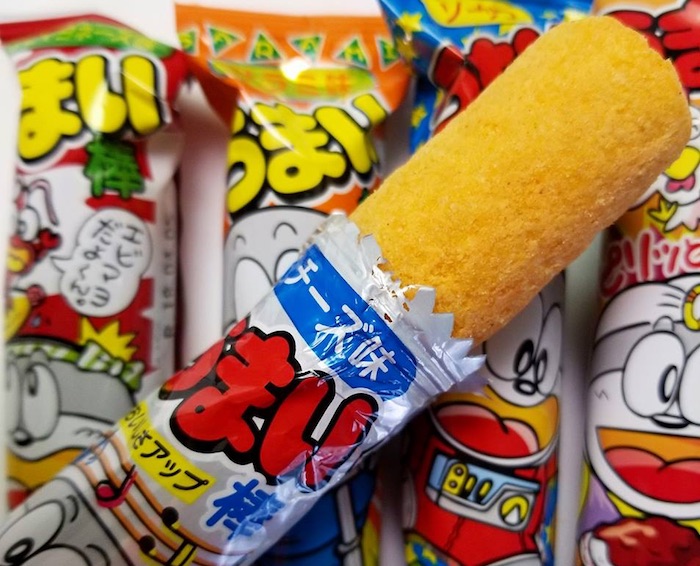 No.5: Where to buy Japanese snacks in Tokyo?
No.1: Dagashi snacks
We also buy a big bag or two of cheap Japanese Dagashi snacks such as the popular Umaibo corn snacks, and give these to each boys' class teacher to share out among the kids.
It's a fun and tasty way to share a bit of Japanese culture with kids back home and the best price for bulk buys is in a Japanese supermarket.
Our tip: Buy at least three extra bags of Japanese snacks than you were planning to.
We bet you'll have forgotten someone on your gift list, just like we've done in the past.
If you haven't, it's a bonus.
You'll be happy you have this extra stash of Japanese treats to eat when you are feeling homesick for this gorgeous country.
---
RELATED: Big List of the Best Japanese Snacks to buy from a Japanese supermarket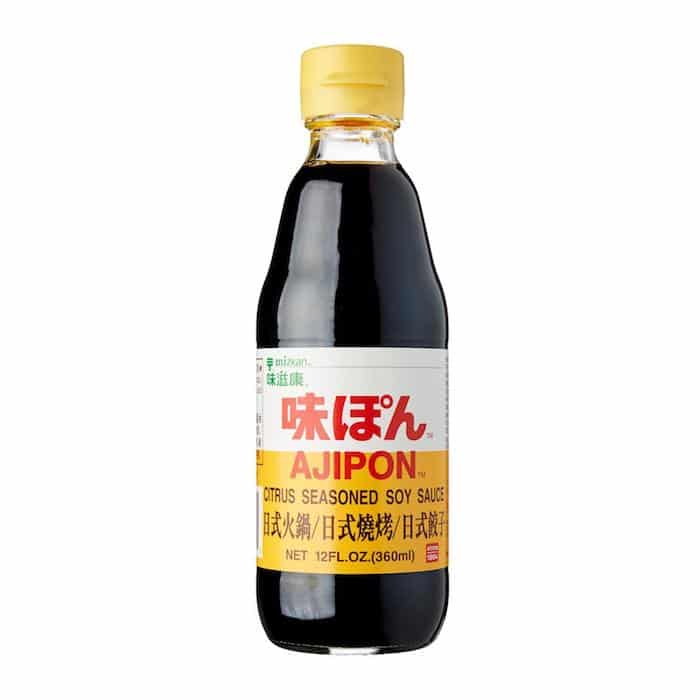 WHAT TO BUY AT A JAPANESE GROCERY STORE LIST
What should you buy when you go grocery shopping in Japan? It's a question a lot of people ask. There's so many things to buy in a Japan supermarket that if you go in blind, it can be overwhelming.
Here's a guide on traditional Japanese food stuffs we don't leave Japan without, so we can make authentic Japanese food at home.
You can use this guide to determine what to buy in Japanese supermarkets, AND what to leave behind!
(NB: Japanese food labels are a bit tricky. You might try Google translate to work out the Japanese language if you have a particular food allery or dislike.)
Find lots of Japanese food recipes and start cooking!
Image credit: Steven Miller via Flickr CC BY -2.0
SEASONAL FOOD IN A JAPANESE STORE
We like to do a price comparison on the items in the fruit, vegetables, dairy products, meat and fish sections of a supermarket to see if things are cheaper, or more expensive than home.
It's eye-opening for the kids to see this kind of stuff.
It helps kids not take the abundance of meat and fresh seasonal fruit we have at home for granted.
The other place we spend considerable time is the seasonal food aisle.
This section changes regularly, providing the food and ingredients necessary for the food that Japanese people prepare and eat at Japanese festivals.
Depending on when visit a Japanese food shop , you will seasonal food ingredients for different festivals.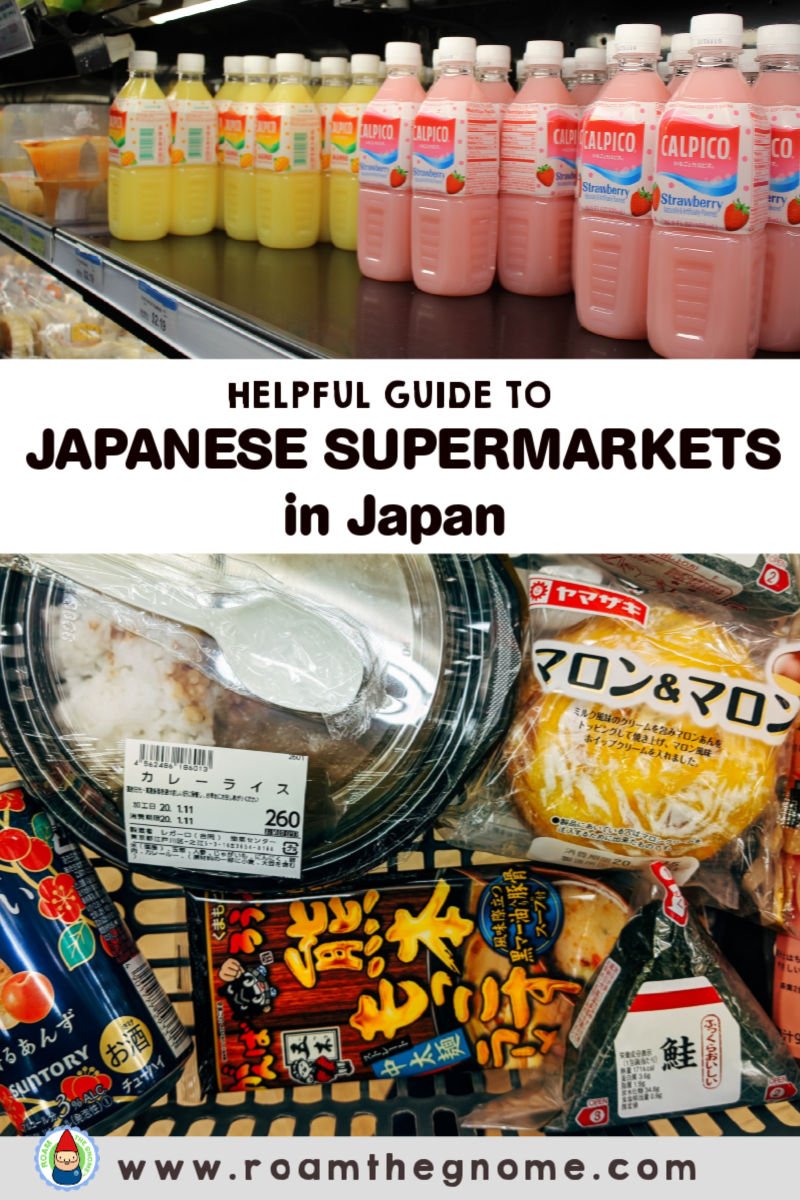 No.1: Popular New Year food in Japan
our favourite mochi rice cakes
a candied chestnuts & sweet potato dish Kuri Kinton
No.2: Popular Food for Kodomo no Hi Children's Day & Hinamatsuri Girls Day
tri-colored kushi dango (sweet sticky mochi on a stick)
special seasonal wagashi sweets for Kodomo no Hi Children's Day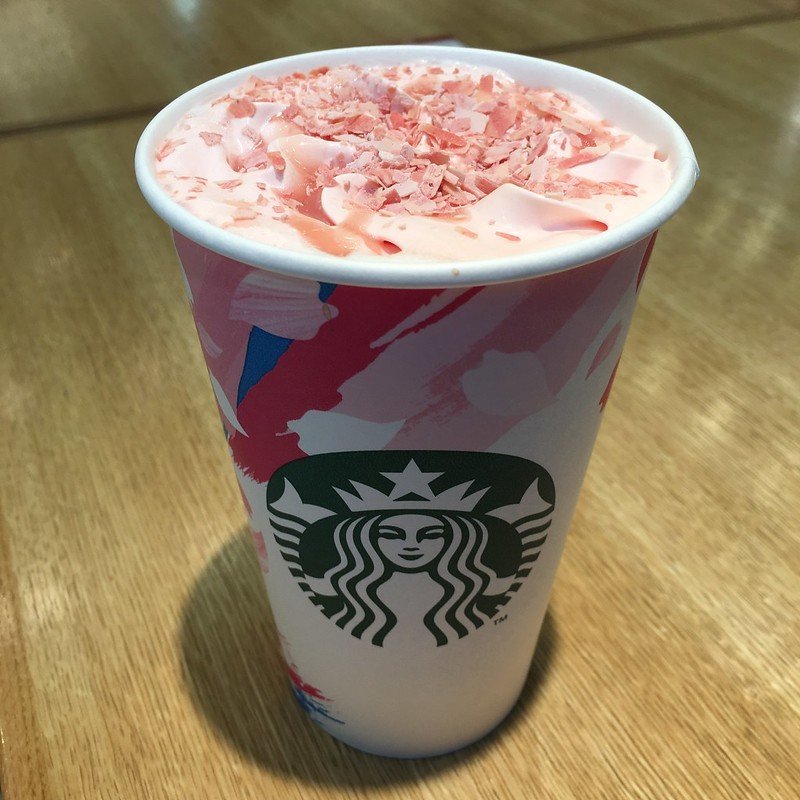 Image credit: Bryan via Flickr CC BY -SA 2.0
No.3: Popular Japanese Sakura Festival Food
The best food for Sakura Cherry Blossom viewing and park picnics can be found below:
Hanami dango dumplings
cherry blossom cookies
sakura mochi
cherry blossom rice balls
hot matcha green tea
chirashi sushi rice bowl dish and
inari sushi pockets
Even Starbucks does a range of limited edition Sakura drinks!
No.4: Popular food for Golden Week in Japan
Ikayaki grilled squid on a stick, or
taiyaki fried dough in a fish shape, filled with sweet red bean
No.5: Popular food for Tanabata Star Festival
The Tanabata Star festival is a gastronomical feast of:
takoyaki octopus balls
yakisoba noodles with pork and cabbage
okonomiyaki savory pancakes and
yakitori chicken skewers.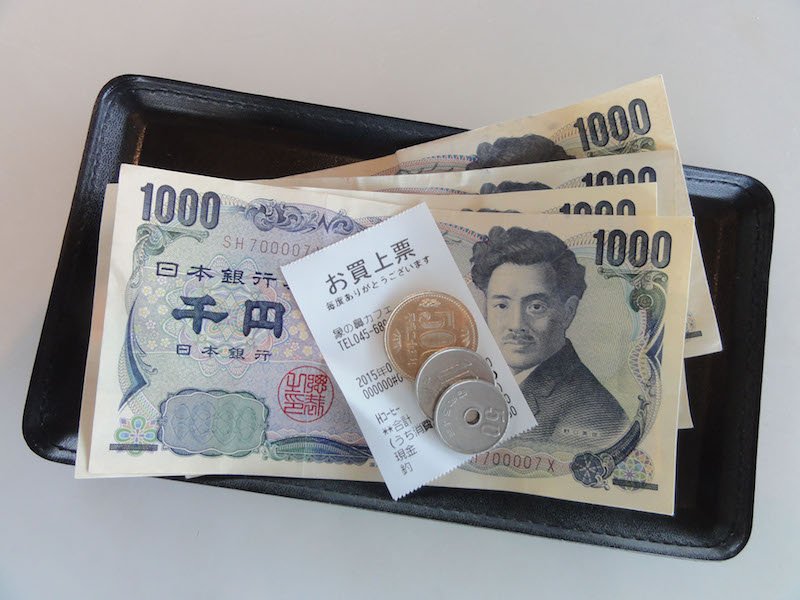 Image credit: Source unknown CC BY-1.0
How to Pay at a Japanese Grocery Store
When you've finished your grocery shopping at a Japanese food shop, head to the tills at the exit.
Put your basket on the countertop for the cashier to do his or her job.
They'll transfer the groceries to a second basket.
You are expected to pack your own groceries, unlike many other countries.
I see this as an opportunity to build community, friendship and good will with other human beings.
It's like the staff member and myself are on the same team, helping one another out instead of them working for me.
It's nice.
Pay by credit cards or cash at most city or regional supermarkets in Japan.
If you are paying with cash, do remember to put your money on the tray when it is offered, rather than hand your notes and coins to the cashier when it's time to pay.
This is seen as bad manners.
Follow the lead of the person in front of you.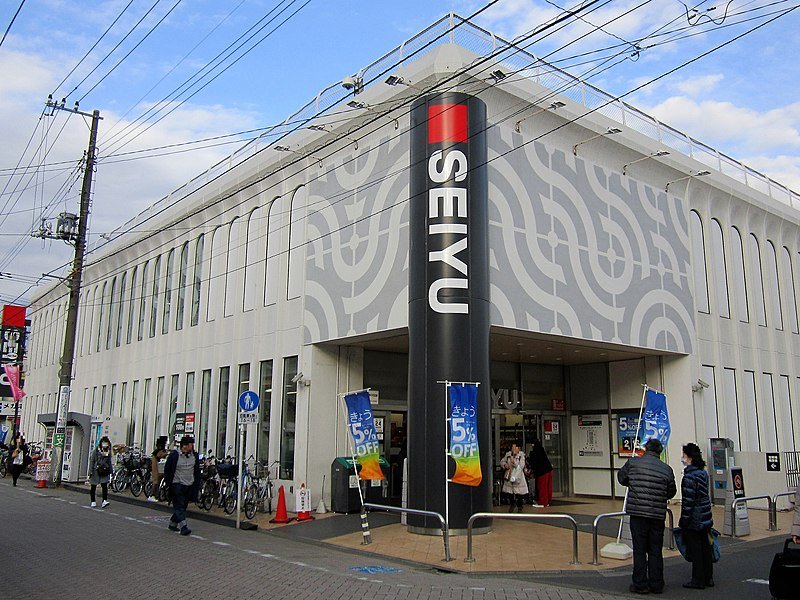 Image credit: Suikotai via Wikimedia CC BY SA-4.0
THE INSIDE SCOOP: The Best Japanese Supermarket Chains
The best supermarket in Japan is the one closest to you!
It's that simple.
Every Japanese supermarket chain is similar in nature, although size may vary.
If you want to know where to buy Japanese food products and go grocery shopping in Tokyo, search for these famous Japanese supermarket chains in your area.
Type the name and your location into Google maps, and wait for directions.
No.1: Supermarkets in Tokyo
Start with this epic guide to finding Tokyo Supermarkets
It lists the best big supermarket in Tokyo and also our favourite cheap supermarket in Tokyo too.
Find the best supermarket in Tokyo near you too!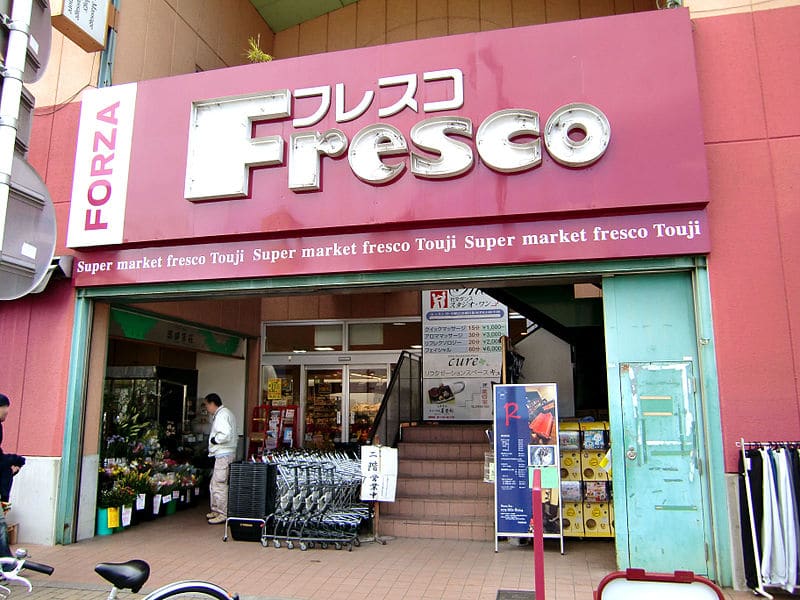 Image credit: Whity via Wikimedia CC BY GNU free
No.2: Other Supermarkets in Japan
You might not need a Tokyo grocery store but you may need a Japanese supermarket in Japan somewhere else.
Supermarkets in Osaka
You'll find a wide range of Japanese supermarket chains, both big and small in Osaka.
Supermarkets in Kyoto
Fresco, Aeon, Life and Seijo Ishii all have supermarkets in the main shopping area of Kyoto.
Supermarkets in Hiroshima
Fresta and Yours are two of the main supermarkets in Hiroshima.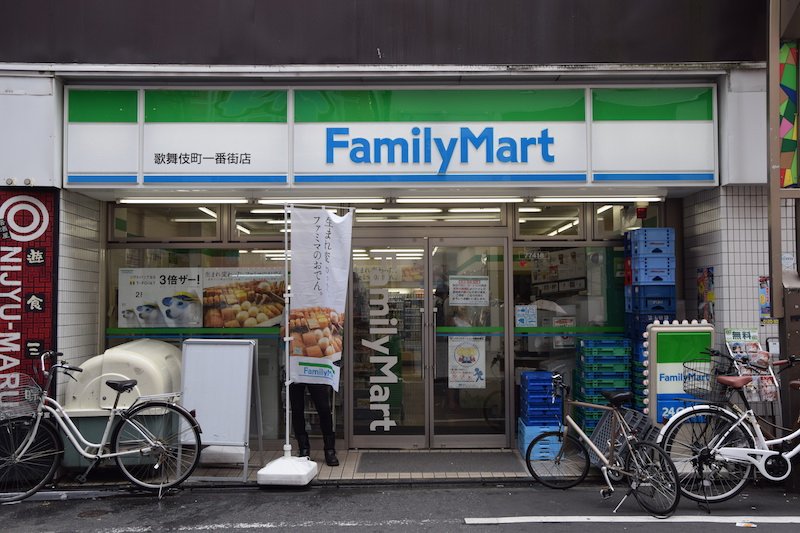 Convenience Stores in Japan
Convenience stores are not really a supermarket but a close second.
A Japanese convenience store, or konbini as they are known, are the best small grocery stores in Japan.
Our favourite is Family Mart because of the range of excellent budget friendly food to eat.
Take a look at what you can find in Family Mart here.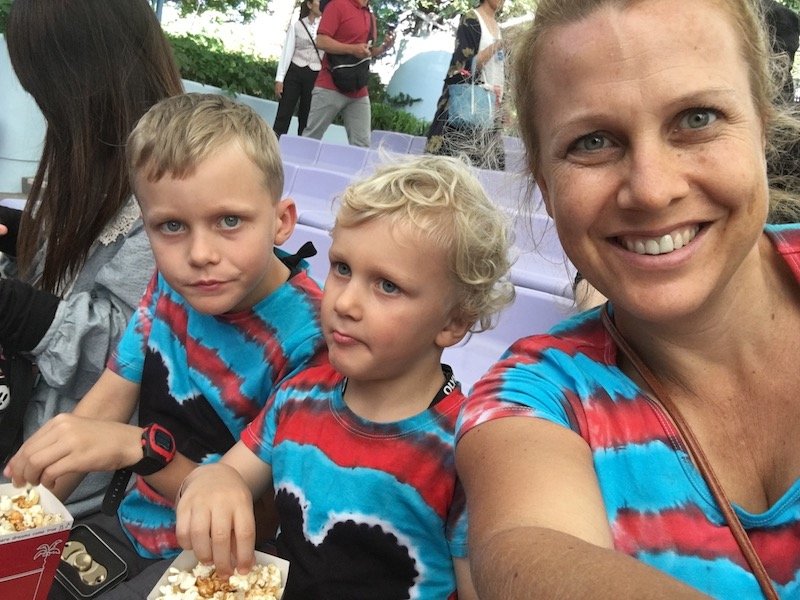 Looking for More Fun Things to Do in Tokyo?
Click the links in blue below for more Tokyo tips.