INSIDE: The Ultimate Guide to the BEST Disney Workshops for Young and Old (plus how you can work at Disney too!)
Yes!
It's TRUE.
For those who love Disney, you'll be thrilled to know you can take part in Disney themed hands-on workshops.
Booking into creative Disney workshops is THE way to take your Disney vacation to the next level!
Combine a family Disney trip with a once-in-a-lifetime art or craft experience to fuel your inner creativity!
Take a look at the COMPLETE LIST!
Disclosure: This article contains affiliate links. If you make a purchase after clicking on one of these links, we may receive a small commission at NO extra cost to you. Main Image credit: Animation Academy by Loren Javier via Flickr CC BY-ND 2.0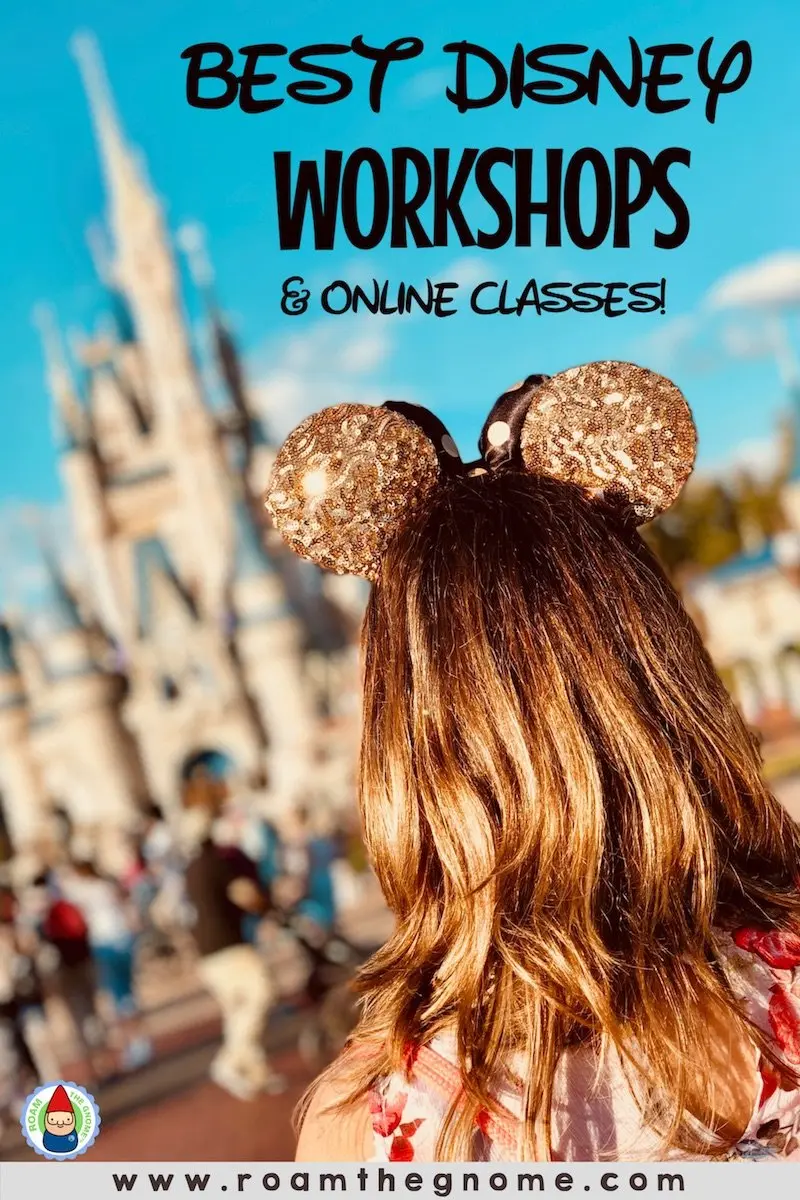 DISNEY WORKSHOPS FOR ADULTS, KIDS & FAMILIES
Best Disney World workshops
These are the best arts and crafts workshops for adults and kids at Disney World.
Paint with a Disney Artist
Join in a "Paint with the Artist" workshop at the Epcot International Festival of the Arts in 2021.
Chat with a Keeper
If you adore animals and want to learn more, book this exclusive experience of enjoying lunch while chatting to one of the Animal Kingdom animal keepers at Sanaa restaurant in Kidani village.
Drawing classes at Art of Animation Resort
Book into an animation drawing class at the Art of Animation Resort and learn to draw Mickey, Minnie and friends.
Classes start at 11:00 a.m., 2:00 p.m. and 5:00 p.m.
Fort Wilderness Archery Experience
Take an archery lesson at the nature based Fort Wilderness Resort camp grounds and cabins.
(The same place you can join in a FREE Chip and Dale Campfire and Singalong)
Priced at $45, adults (and kids over 7 years) can learn how to hold and fire a compound bow during this 75-minute session.

Mickey Cake Decorating at Disney Springs
Take a 90 minute class with a Disney Pastry artist and learn the culinary technique behind Amorette's signature Character Dome Cakes!
This small group lesson of up to 14 guests is held at the Amorette Disney bakery.
Your instructor:
will share insider stories and tips
show the process of cake decorating from design to completion
teach you how to pour glaçage and coat Mickey's sculpted ears, tail, belt and buttons with edible paint!
Classes begin at 9am daily.
Cake choices on offer:
Classic Mickey Design: Featured in Saturday, Sunday, Tuesday and Thursday classes
Artist's Choice Character Dome Cake:Featured in Monday, Wednesday and Friday classes
$169 plus tax, which covers up to 2 Guests decorating one cake, non-alcoholic and alcoholic refreshments, and a gift from Amorette's Patisserie as a reward for your artistic efforts.
NB: Guests must be at least 10 years of age to participate.
Take your cake home, all packaged up to eat!
Dine with an Imagineer
Disney fans should take up this once-in-a-lifetime opportunity to chat with a Disney Imagineer.
Discover all the Disney secrets while enjoying a 4-course meal in the Bamboo Room at the Hollywood Brown Derby restaurant.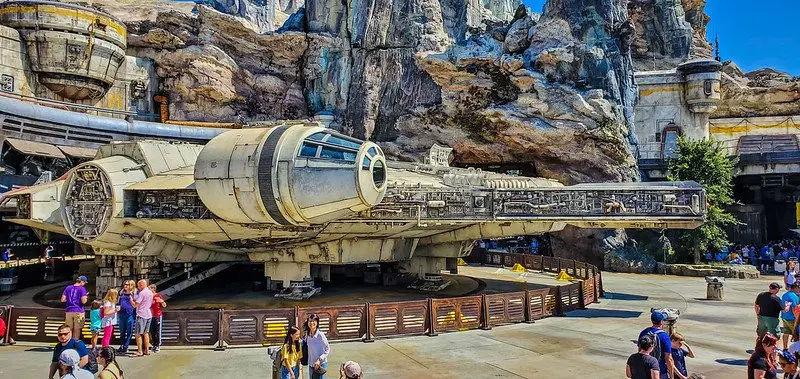 Image credit: Tomás Del Coro via Flickr CC BY-SA 2.0
Best Disneyland Workshops
Make Handbuilt Lightsabers at Savi's Workshop
Yes, Star Wars fans can make a lightsaber at Disneyland (and Disney World) too!
Animation Academy at Disney California Adventure
Join Disney animation classes in a workshop learning how to illustrate popular Disney characters, including your favorites.
Follow step-by-step instructions given to you by a real life Disney animator and keep it as a unique souvenir!
Classes start every 30 minutes.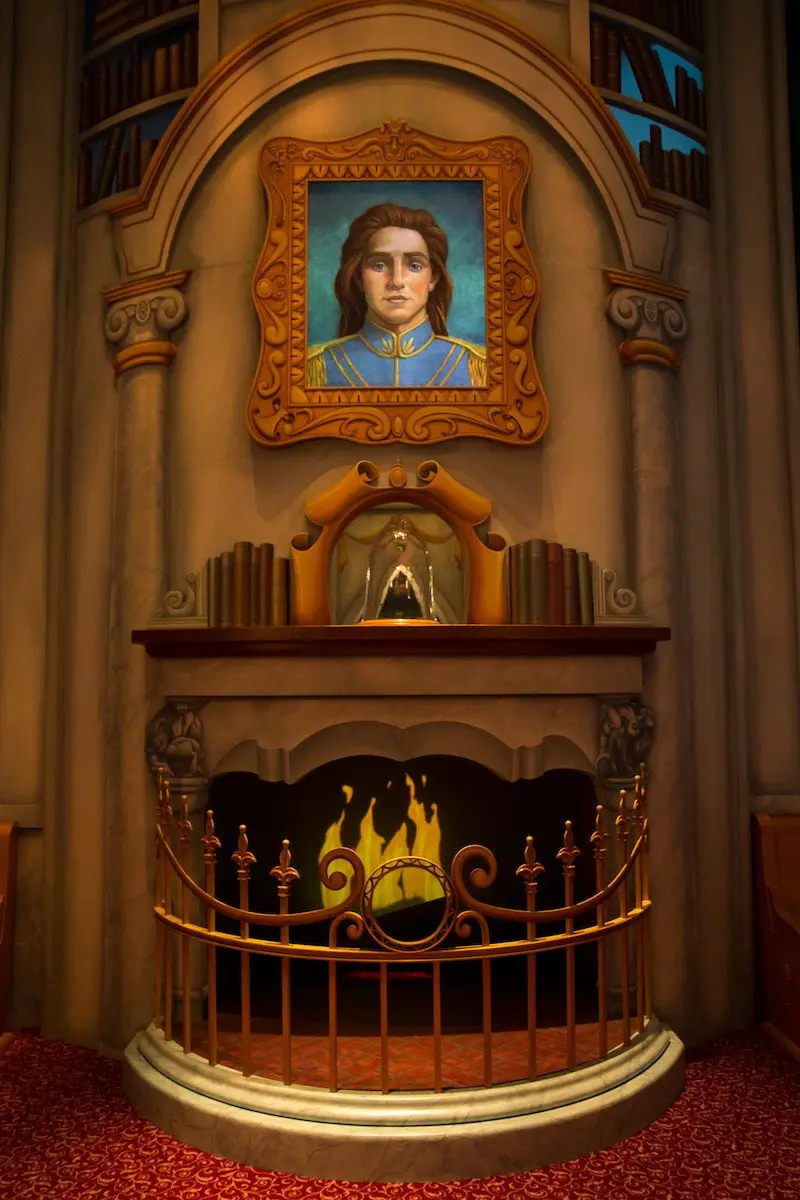 Image credit: Harshlight via Flickr CC BY-2.0
Join in a Sorcerers Workshop at Disneyland
Discover how Disney animators bring your favorite characters to life through two interactive experiences.
Wine Tasting at Disney
There's even something for wine lovers!
Book a wine tasting experience at Disney California Adventure in Anaheim, hosted at Mendocino Terrace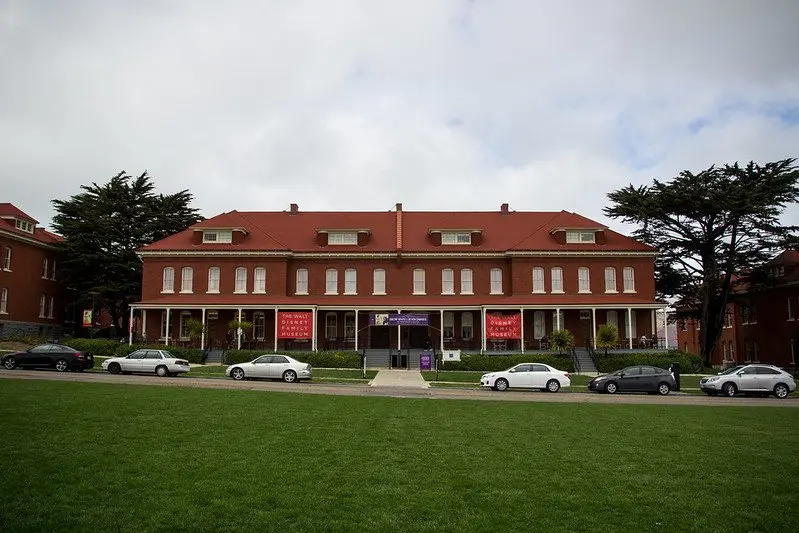 Image credit: Harshlight via Flickr CC BY-2.0
Creative Workshops at Walt Disney Family Museum in San Francisco
You can book into classes in art, animation, and more at the Walt Disney Family Museum.
Character Design
Designing comics
Find all the Disney adult workshops here
Open daily, except on Tuesdays, January 1, Thanksgiving Day, and December 25.
10am–6pm with last entry at 4:45pm.
Address: 104 Montgomery Street in the Presidio, San Francisco CA 94129.
DISNEY PERFORMING ARTS WORKSHOPS
Disney Theatrical Workshops
If you can gather a group of 10 friends together, you can join in one of Disney's Broadway workshops in New York!
THIS IS THE ULTIMATE OF THE ULTIMATE for those who love Disney, dance, drama, musicals, singing and puppetry.
90-minute workshops give your group the opportunity to explore all aspects of theatre from performance to behind the scenes, all through the lens of your chosen musical by Disney on Broadway, eg:
The Lion King
Aladdin or
Frozen.
Disney Music Workshops
Book one of these Disney performing arts workshop choices:
Movement and Music
Spotlight on Singing
Spotlight on Dancing (explore intricate Broadway choreography)
Spotlight on Acting
Creative Collaboration and Leadership Skills
The Business of Show Business
The Art of Puppetry
Do one, do them all!
(There's also Disney workshops for teachers)
Call 800-439-9000 to speak with a Disney Theatrical Sales Specialist.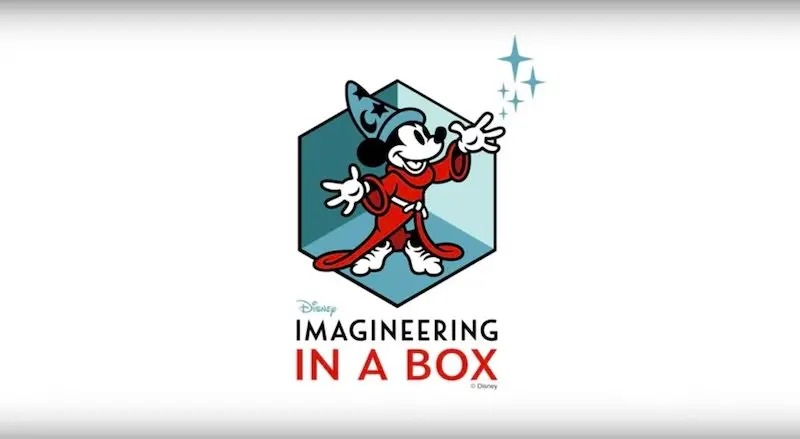 ONLINE DISNEY CLASSES
Imagineering in a Box
Imagineering in a Box is a a free online program created in partnership with the Khan Academy and Pixar.
According to Josh Gorin, a Creative Development Executive at Walt Disney Imagineering, the course Imagineering in a Box:
"is a series of interactive lessons in theme park design and engineering, designed to give a behind-the-scenes peek into Imagineering's development process.
"It combines 32 videos of actual Imagineers, real-world case studies, and lots of interactive activities to give you the opportunity to dream and design your very own theme park experience!"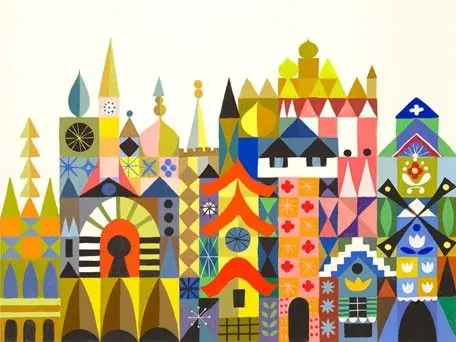 It's a Small World by Mary Blair Drawing Class for Kids
If you, or your kids, love the art and design of "It's a Small World" at Disney, you'll love this online Disney workshop.
Outschool offers Disney Art Classes online – this one is a 70 minute course for 3-10 kids aged 8-13 years.
In this course by Kristen Cwynar, kids will learn about Mary Blair and her iconic style.
They'll learn to paint a colorful, whimsical castle in her style!
At $18 a pop, it's a steal!
Hot tip: Buy adorable Mary Blair socks on Amazon!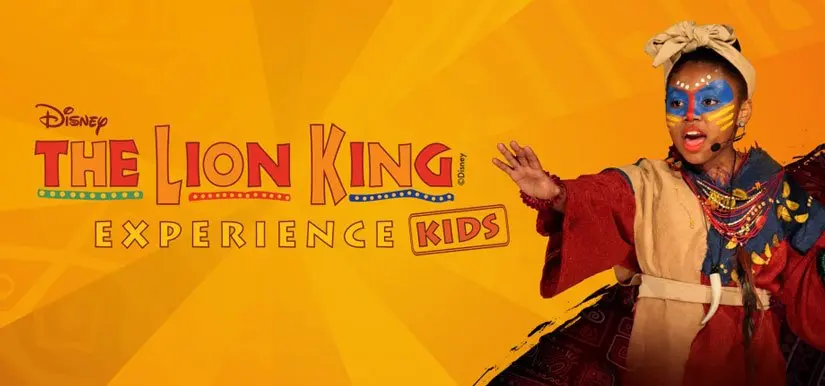 The Lion King Experience at Home
The Lion King Experience is an immersive multimedia arts education program that introduces students to many aspects of theater-making through the lens of The Lion King.
While it's normally taught in a classroom setting, it's now available online.
There's a Kids experience for 8-11 year olds, and a Junior experience for 12-15 year olds.
(Parents, you can watch and join in too!)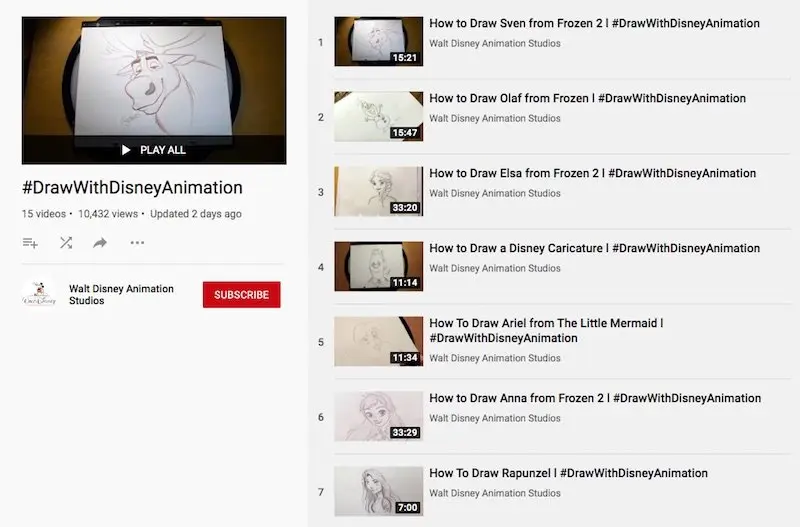 Walt Disney Animation Classes on their Youtube Channel
Visit the Walt Disney Animation studios on Youtube to find lots of tutorials by Draw with Disney animation, hosted by Disney animators.
Find how to draw Disney characters like this:
How to draw Stitch
How to draw Bruni from Frozen 2
How to draw Rapunzel
How to draw Vanellope from Ralph Breaks the Internet
How to draw Anna from Frozen 2
How to draw Simba from the Lion King
How to draw Ariel from the Little Mermaid
OMG! The #drawwithDisney choices are endless!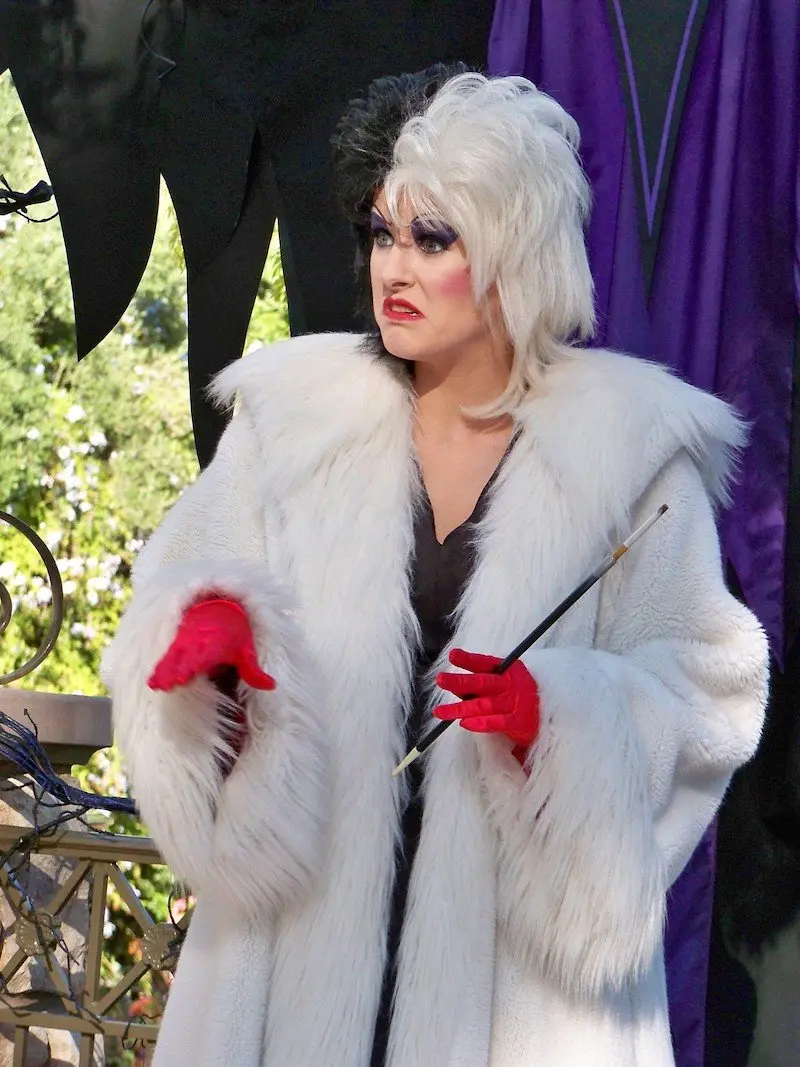 Image credit: Loren Javier via Flickr CC BY-ND 2.0
Disney Villains: A Sociological View of Their History
Yes, you can even study this!
Disney Villains is a 6 week, once a week course through Outschool by Savannah Strebeck, a Master of Criminology and Sociology.
It's your chance to "go through the history of Disney villains and see what put them on their evil path."
Classes are for 3-10 kids at a time, and the cost is $55 USD per learner.
Class is suitable for kids aged 8-12.
Disney STEAM class
Once again, Outschool offers another whiz-bang online Disney class, this one explores how Imagineers at Disney World use STEM concepts to create magic experiences for park guests.
This course by Teacher Abby is 5 project-based lessons featuring STEAM – Science, Technology, Engineering, Art, and Mathematics
It's a glimpse into the world of Imagineers at Disney, who are masters of creating magical experiences by mixing the elements of STEAM in rides, shows, architecture, and games.
Lots of fun for all!
Classes run over 5 weeks and are perfect for kids aged 8-13 years.
Cost is $21 USD per learner.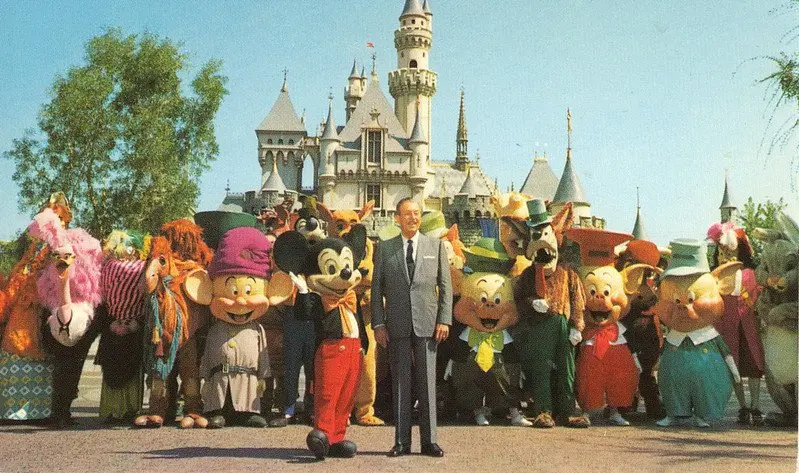 Image credit: Harshlight via Flickr CC BY-ND 2.0
STUDY AT DISNEY COLLEGE
I wish someone had told me about the Disney College when I was young!
Take a look here for more information!
It's the place for College students of a certain age to join in a Disney approved course or internship including:
There's also Disney Youth programs for kids and teens, that are designed to, in Disney's words', "harness the power of Disney storytelling and the magic of Disney parks".
Disney Art School
Head to Disney Animation Studios for an opportunity to work as an intern behind the scenes at this Disney animation school, experience the art of animation, join field trips, and be a part of Walt Disney Animation Studios.
You can apply for an apprenticeship at Disney animation too.
Paid Disney Professional internships are on offer across all the Disney companies, including:
The Walt Disney company
Walt Disney animation studios
Disney Theatrical Group
Marvel
the Walt Disney Studios
ESPN
Walt Disney Direct to Consumer & International
Disney Parks
Experiences and Products, and
LucasFilm Ltd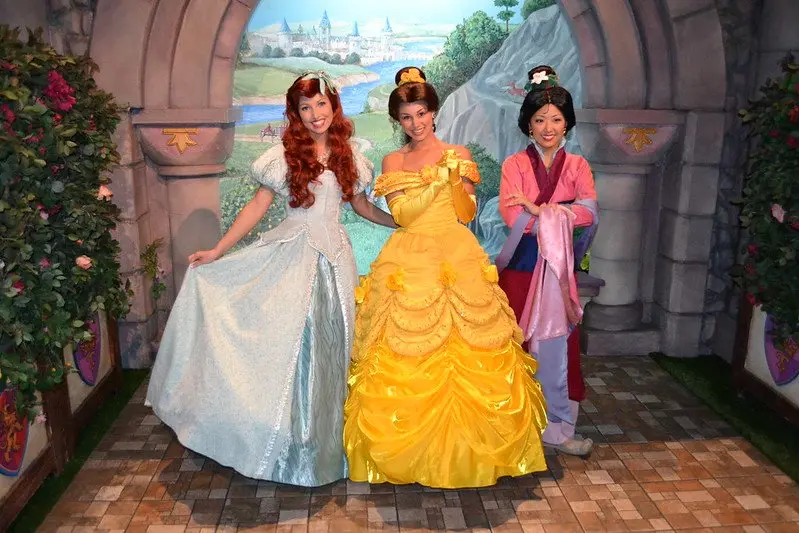 Image credit: Loren Javier via Flickr CC BY-ND 2.0
WORKING AT DISNEY
Disney Careers
There's all kinds of Disney jobs in these fields.
Disney Business
Business support
Innovation, Technology and Science
Marketing, Sales and Communications
Operations Support
Fiance Data and Analytics
Disney English jobs (become a Foreign trainer and teach english in China)
Disney Film Studio Jobs
Disney Products & Souvenirs
Consumer goods (planning and developing the best Disney toys and Disney souvenirs, and Disney product development)

Fun or Creative Disney Jobs
Disney Performing Arts jobs
Disney Musical productions (cast, crew, sound engineering, lighting)
Disney characters & cast members (Disney princesses, Disney actors, Disney dancers in Disney parades etc)
There's opportunities to develop your career at:
Take the first step: Click here.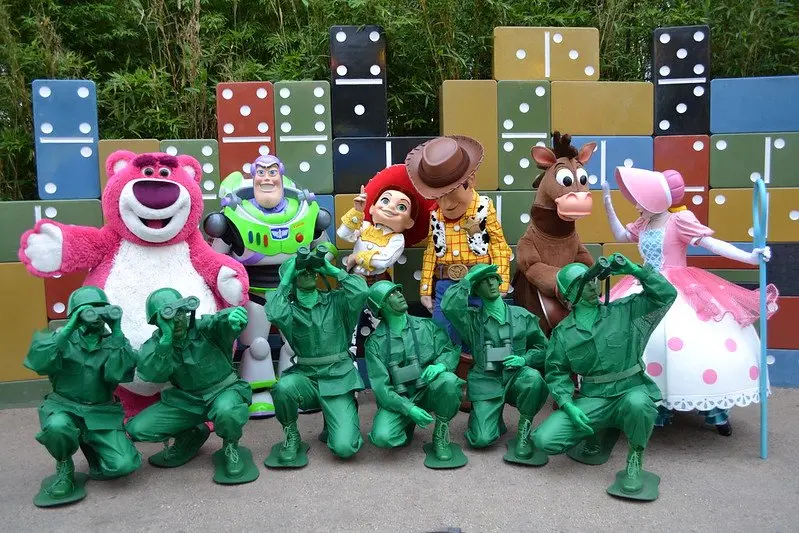 Image credit: Loren Javier via Flickr CC BY-ND 2.0

Disney Auditions
If you'd love to apply to work for Disney in a character role, check out these two websites:
Disney Careers Auditions
Take a look at this list of current Disney Auditions for Disney Cast Members.
It's the place to go for Disneyland casting, Walt Disney casting for Disney World park, and all the Disney parks around the world.
There's opportunities to join in and try out for:
Disney Character Lookalike (both female and male performers with acting abilities)
Disney female actor
actors at Disneyland
Disney Princess application
Dancers who can tumble or tap
Mainstage actor singer
You might find yourself working at Shanghai Disney Resort, or Hong Kong Disneyland or on the Disney Cruise Line!
The sky is the limit!
Disney Channel Talent Search
Keep an eye on this site to find new opportunities for upcoming open casting.
Disney Acting Classes
Heads up: The Disney Channel is not affiliated with any Disney acting school or Disney acting workshop. There is NEVER a fee to audition or attend a Disney Channel official talent search.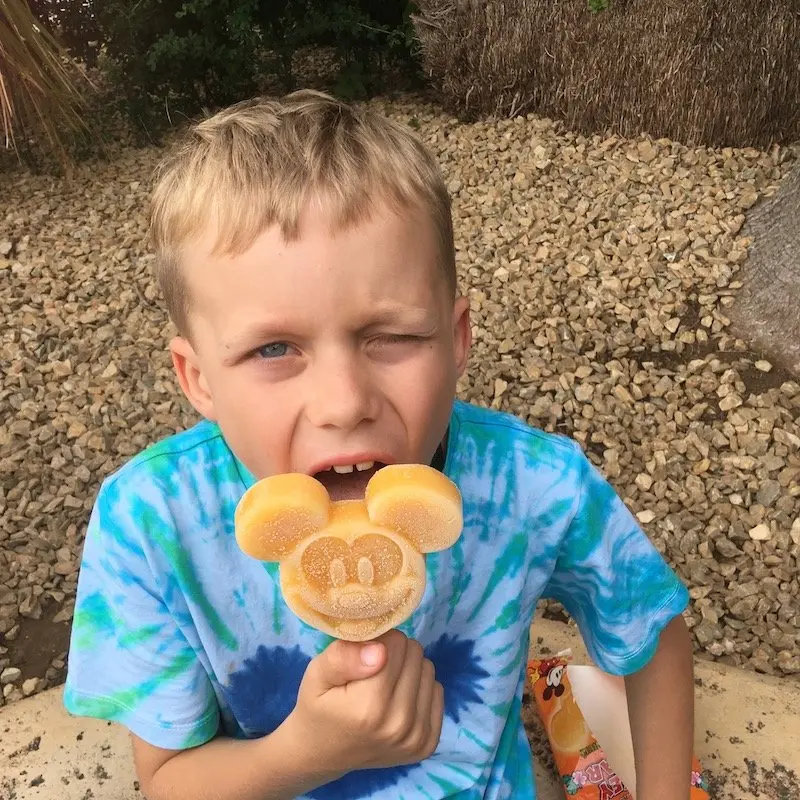 Looking for more Creative Workshops and Disney Tips?
Correct at time of publication on Roam the Gnome. Please check with venue for updates. We apologise in advance if there have been any changes we are unaware of. All prices in US dollars, unless otherwise stated
Click the links in blue below for more Disney tips.